Celebrity who suffer from depression
30 Famous People Alive Today Who Have Battled Depression
It's easy to mistake celebrities as having it all, but behind the closed doors of those sprawling mansions, many of the world's most famous people are hiding ongoing battles with severe depression. As it turns out, a lifestyle of money and fame does not automatically shield one from mental illness, and in some cases, it even exacerbates the feelings of sadness, loneliness, and anxiety that contribute to depression.
The 30 celebrities on this list are only a handful of those who have battled depression while living in the public eye. But by speaking out about their illnesses without shame, these famous people have shown that not only have they survived, they're determined to make mental illness a normal topic of conversation for anyone suffering — famous or otherwise.
Kristen Bell

Whether you identify Kristen Bell by her voice, her commercials, or her foul-mouthed "Bad Moms" one-liners, one thing you probably don't identify her by is her serious battle with depression.
In an interview on YouTube's Off-Camera Show, Bell revealed that she has long taken medication for her depression and anxiety. But you won't detect any shame in her confession. Bell's mother and grandmother both experienced the same serotonin imbalance, so the actress learned early on that there is no shame in seeking help and taking medication. In Bell's wise words, "You would never deny a diabetic his insulin, but for some reason when someone needs a serotonin inhibitor, they're immediately 'crazy' or something."
Jim Carrey

Jim Carrey easily makes the short list of history's most influential comedians, but in an interview with 60 Minutes, the funnyman shocked a lot of people when he acknowledged he has spent much of his life dealing with depression. After the second of his two failed marriages, Carrey sought the help of a psychiatrist who prescribed him Prozac. Though Carrey admits the antidepressant helped him out of an initial jam, he also realized that he couldn't be one of those who stay on the drug forever.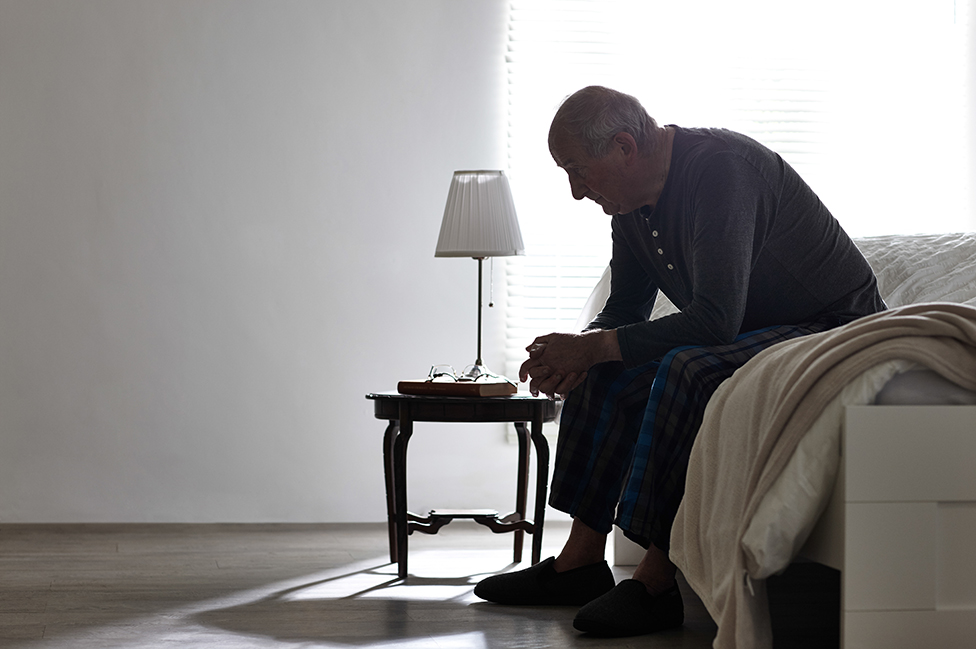 "I had to get off [Prozac] at a certain point," said Carrey. "You need to get out of bed every day and say that life is good. That's what I did, although at times it was very difficult for me." Carrey credits a healthy diet and natural supplements for his improved mental health.
Ellen Degeneres

In 1998, shortly after she revealed that she was a lesbian, Ellen Degeneres's popular sitcom was axed. "Everything that I ever feared happened to me," Degeneres later recalled. "I lost my show. I've been attacked like hell. I went from making a lot of money on a sitcom to making no money. When I walked out of the studio after five years of working so hard, knowing I had been treated so disrespectfully for no other reason than I was gay, I just went into this deep, deep depression." But the comedienne persevered, continuing in the industry, and ultimately finding acceptance and happiness with an Emmy-winning talk show and an unforgettable turn as a fish with amnesia in Pixar's Finding Nemo franchise.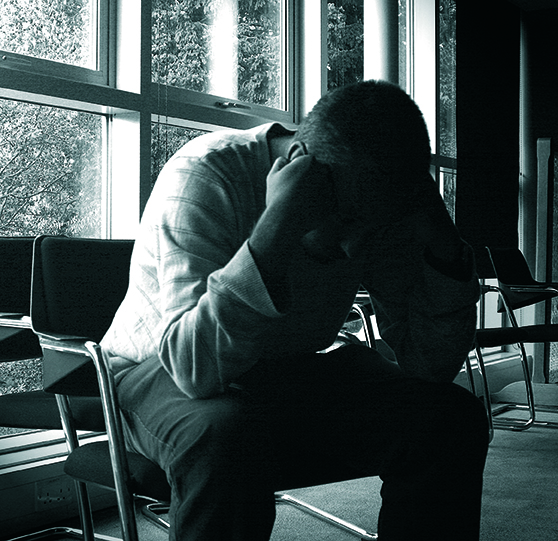 Cara Delevingne

Fame and money definitely does not buy happiness — just ask Cara Delevingne. The London-born beauty was barely past puberty when she became one of the most sought-after supermodels in the world. By age 15, Delevingne was rich and famous, but was also hit with a "massive wave of depression, anxiety, and self-hatred." An initial attempt at therapy and medication weren't helpful, and Delevingne turned instead to harmful behavior like partying and drugs. In an interview with Vogue, Delevingne said, "I was packing my bags, and suddenly I just wanted to end it. I had a way, and it was right there in front of me. And I was like, I need to decide whether I love myself as much as I love the idea of death." Amazingly, Delevingne credits the Outkast song "SpottieOttieDopaliscious" with pulling her out of her dark place. The song had played at the funeral of a close friend who had overdosed, and hearing it "felt like a warning from him." Delevingne is now able to control her depression, and has continued a successful career in film and print.
Johnny Depp

Actor Johnny Depp may be a chameleon on screen, but watch him during any interview, and you'll see only a man whose facial expressions, droopy posture, and mumbled words give away what was once a big secret: Depp suffers from severe anxiety. Indeed, the actor's anxiety has been a major source of depression and unease, so much so that Depp has access to therapists at all times, even on film sets, who help advise him on how best to deal with his anxiety and keep it from dragging him into severe depression.
Eminem

In his memoir, The Way I Am, Eminem goes into detail about his battle with depression more than a decade ago. Though the rapper grew up through tough circumstances, in 2006 he found himself reeling after the murder of his close friend and D12 member Proof. His continuously rocky relationship with his ex-wife wasn't helping either. Eminem recalled, "I have never felt so much pain in my life. It was tough for me to even get out of bed and I had days when I couldn't walk, let alone write a rhyme.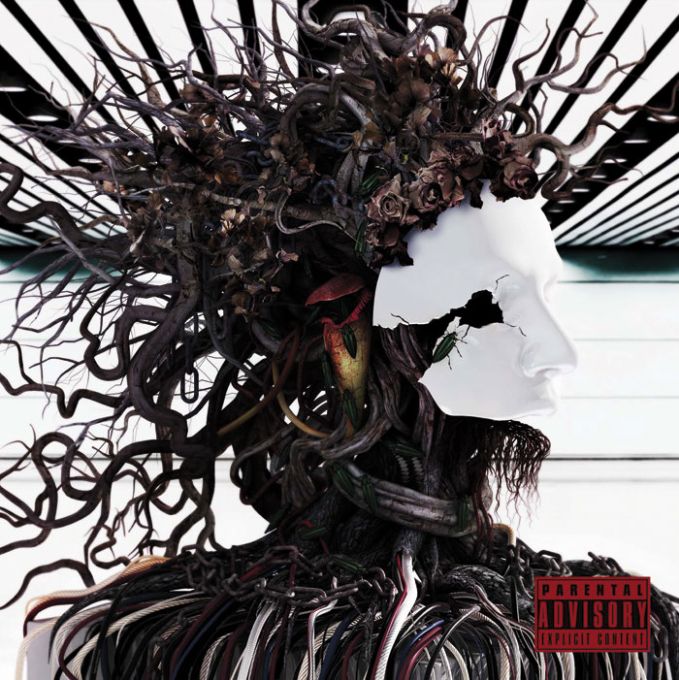 "
Chris Evans

As Captain America, he may not be scared of much. But as himself, actor Chris Evans has dealt with depression stemming from his debilitating anxiety. In an interview, Evans described the feelings that overwhelm him in the spotlight: "A red carpet lasts, what, 30 minutes, tops? But that to me is like 30 minutes of walking on hot coals. It's not like a junket — junkets you sit in a room and they bring 'em in. I can do that all day and not have a meltdown. But the premiere — that's overwhelming. It's the volume of it: You're in the center of this thing. You can fight a whole army if they line up one at a time. But if they surround you, you're f-ed."
Harrison Ford

The actor famous for roles like Han Solo and Indiana Jones experienced feelings that fit the description of depression (though he's never actually used the word) during his childhood and college years. A very shy child, Ford was repeatedly beaten up by his peers for years. Even in college he didn't fit in, and as a result sunk into a slump that included sleeping long hours, missing classes, and struggling academically.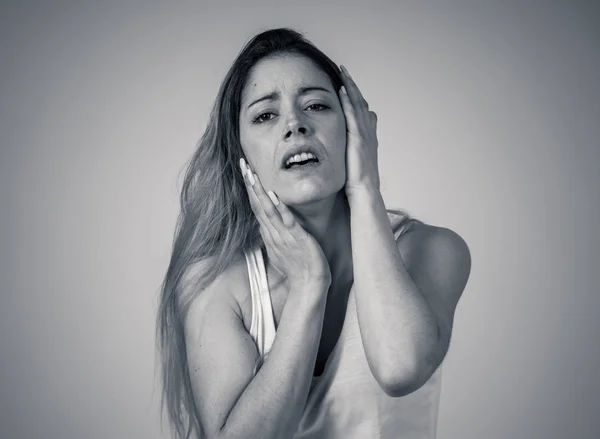 Finally, he was expelled from school. Things didn't turn around for Ford until his junior year of college, when he signed up for a drama class and began the journey of overcoming his shyness.
Joseph Gordon-Levitt

In 2001, after five years on the hit show 3rd Rock From the Sun, actor Joseph Gordon-Levitt left the show to focus on school. But almost immediately, the young actor fell into a deep depression, certain that his decision would ultimately be detrimental to his career. As he described to Details magazine, "I was scared and depressed for a while. Not that I had any reason to f-ing be depressed — I mean, I was going to college and everything. It was not like I was hungry." Still, the feelings remained, and it wasn't until Gordon-Levitt left school and returned to Hollywood that he was able to find the emotional balance he needed.
Jon Hamm

Celebrated actor Jon Hamm experienced his first bout of chronic depression at age 20, shortly after losing his father (his mother had already passed from stomach cancer 10 years earlier).
Though Hamm believes the structured environment of work and college helped with his recovery, he also credits antidepressants and therapy with "changing his brain chemistry enough to think: 'I want to get up in the morning. I don't want to sleep until four in the afternoon.'" Though a decade letter, Hamm would find major fame as Mad Men's Don Draper, it seems the Emmy and Golden Globe winner continues to deal with his battles. In May 2015, he checked himself into a 30-day rehabilitation program in Connecticut.
Anne Hathaway

Anne Hathaway's success has hardly slowed down since age 19, when she first found fame in Disney's The Princess Diaries. But in a 2007 interview with Tatler magazine, Hathaway revealed that in the years before her big break, she suffered from depression and anxiety. During that time, Hathaway insists she was able to work through her anguish without assistance from medication. Thinking back to her troubled younger self, Hathaway has said, "I am sorry she was hurting for so long.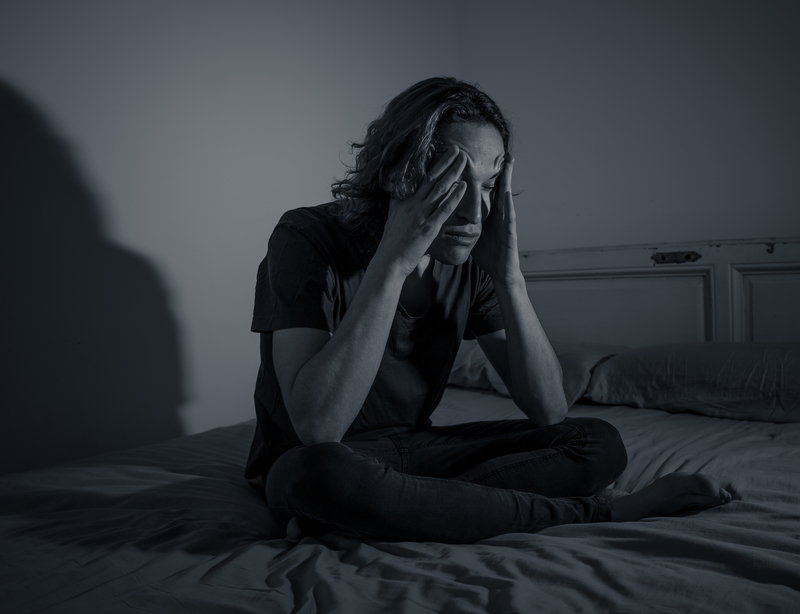 It's all so negatively narcissistic to be so consumed with self."
Angelina Jolie-Pitt

Before she was an Oscar winner, U.N. Goodwill Ambassador, writer, director, and mother of six, Angelina Jolie-Pitt was a seriously depressed teenager. Jolie-Pitt, who has always been very open about her bouts with mental illness, has even revealed that her depression included cutting herself and hiring a hit man to kill her. Though things improved for the actress after finding Hollywood success and becoming a mother, Jolie-Pitt found herself engulfed in another depression in 2007, after losing her mother to cancer. This time, she took another route back to good health, accepting the lead role in the action flick "Wanted" in order to do "something physical" and get out of her own head. Jolie-Pitt stated, "I felt I was going into a very dark place, and I wasn't capable of getting up in the morning, so I signed up for something that would force me to be active."
Lady Gaga

Lady Gaga hasn't been shy about too many things, least of all her long battle with mental illness.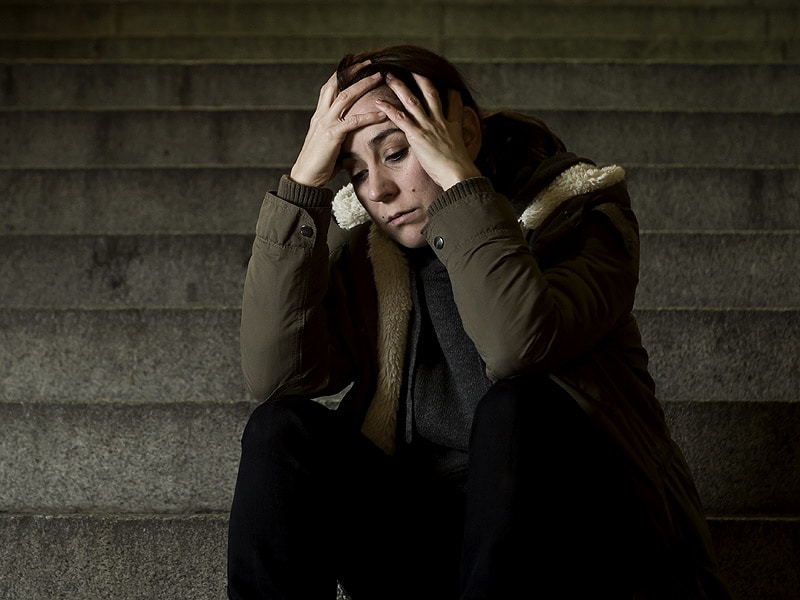 In a candid interview with Billboard, the pop star admitted, "I've suffered through depression and anxiety my entire life. I just want these kids to know that…" But as you might guess, the "Born This Way" artist has beaten her depression, and has said, "I learned that my sadness never destroyed what was great about me. You just have to go back to that greatness, find that one little light that's left. I'm lucky I found one little glimmer stored away." Today, Lady Gaga works hard as an advocate for mental health. Her Born This Way Foundation seeks to empower youth, inspire bravery, and provide resources for young people dealing with depression, severe anxiety, and even bullying.
Hugh Laurie

Like his most famous character, Dr. Gregory House, Hugh Laurie has described himself as dark, brooding, and sarcastic. Even his good friend, actress Joely Richardson, has acknowledged that Laurie definitely has a "tortured" and "dark" side. Laurie may have inherited his depression from his mother, Patricia.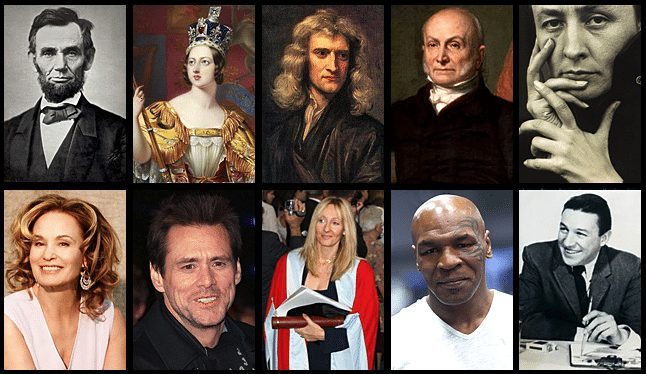 The British actor's depression started as a teenager, though it wasn't until years later, after having an extra-marital affair, that he agreed to seek help and attend therapy. Laurie has found peace through his supportive family and his acting and music career. However, fans accusing him of being ungrateful have unfortunately caused him to become more hesitant to talk about his past issues and pain.
Demi Lovato

For a long time, actress and musician Demi Lovato didn't have a name for her manic energy shifts and rapid mood swings, but after checking herself into a treatment facility in 2010 for "emotional and physical issues," Lovato went public with her anorexia, bulimia, and bipolar disorder. "Looking back it all makes sense," she told People magazine. "There were times when I was so manic, I was writing seven songs in one night and I'd be up until 5:30 in the morning." Not only does Lovato have a new hit aptly titled "Confident," but the star has become a serious advocate for mental health by remaining very open about her bipolar disorder.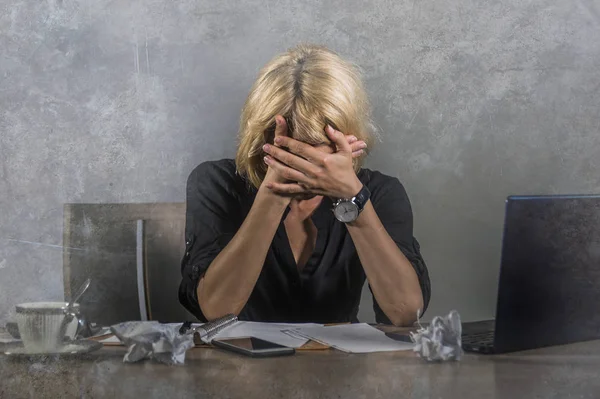 Gwyneth Paltrow

After her daughter was born in 2004, Gwyneth Paltrow was fine, but two years later, after giving birth to her son, Paltrow felt "like a zombie." The actress didn't realize she was suffering from postpartum depression until it was suggested by her then-husband, Chris Martin of the band Coldplay. Paltrow has been very open about her bout with depression, describing on her popular blog how she was confronted with one of the darkest and most painfully debilitating chapters of her life. "I thought postpartum depression meant you were sobbing every single day and incapable of looking after a child," she said, "but there are different shades and depths of it."
Dolly Parton

Dolly Parton, the queen of country music, suffered from severe depression throughout the 1980s, even going so far as to contemplate suicide. Parton has recalled, "It was an awful time for me. Every day I thought, 'I wish I had the nerve to kill myself.'" Looking back, Parton believes that most of her depression stemmed from menopause and the regret that she had never had children.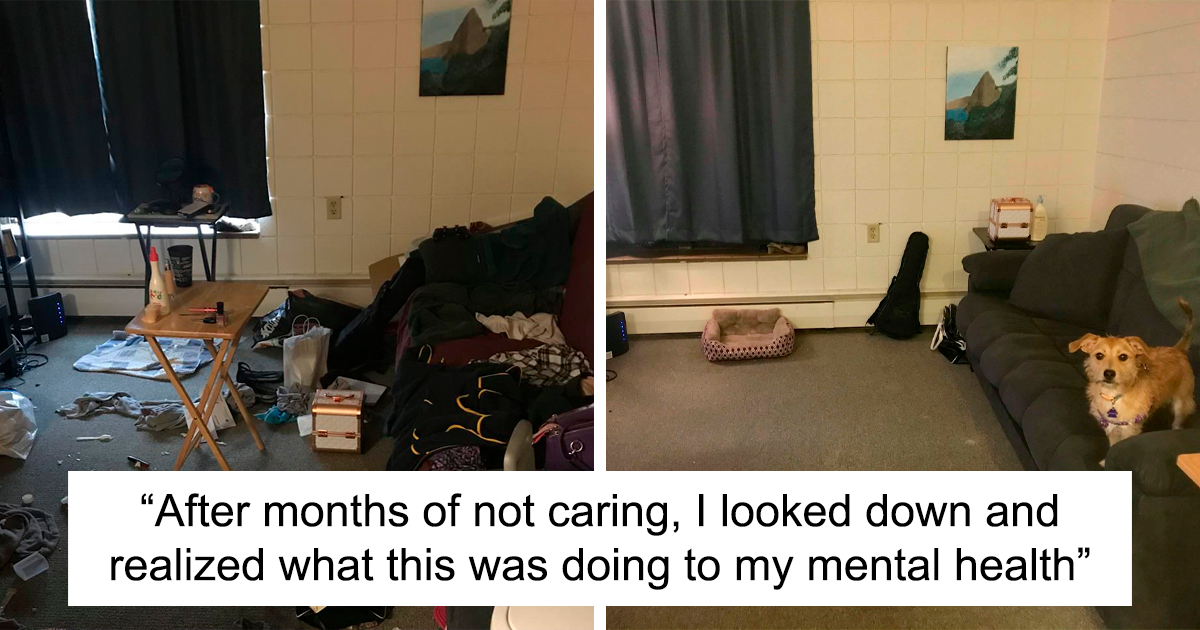 Fortunately, Parton found comfort in the children of those around her, saying, "Maybe God didn't want me to have kids so that everybody else's kids could be mine."
Matthew Perry

For more than 10 years, actor Matthew Perry made viewers howl with laughter as Chandler Bing on the hit show Friends. But while we were all laughing, Perry was battling severe depression that ultimately led to debilitating addiction issues. Perry, who calls his time on Friends the worst and loneliest years of his life, spent the better part of a decade in and out of rehab for depression, drinking, and opiates. It was only when his costars began to catch on, and the media began reporting his troubles, that Perry says he finally began his slow path to recovery. Today, Perry is clean, the star of a "The Odd Couple" reboot on NBC, and an advocate who helps other Hollywood addicts deal with their issues.
Michael Phelps

You may be surprised to hear that swimmer Michael Phelps, the most decorated Olympian of all time, went into the 2012 London games with "no self-confidence, no self-love.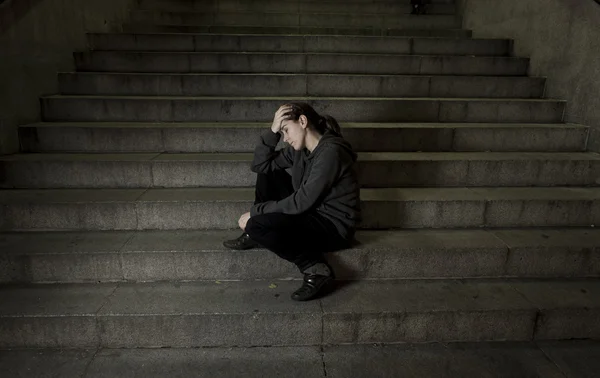 " As he told NBC Dateline, "I think the biggest thing was, I thought of myself as just a swimmer, and nobody else." Phelps's depression even caused him to push people who were important to him out of his life. Phelps recalled, "I was in the lowest place I've ever been. Honestly, I sort of, at one point, I just, I felt like I didn't want to see another day. I felt like it should be over." Phelps turned to substance abuse, and was arrested twice for DUIs before realizing he needed help. In October 2014, Phelps checked himself into a rehab clinic. Though he reported that he cried himself to sleep for the first several nights, Phelps left the program clean and began preparing for the now historic 2016 Rio games. Phelps credits rehab, his fiancee, and his new baby son for helping with his emotional turnaround.
Ryan Philippe

Maybe it's not so surprising that actor Ryan Philippe, who admits to having dealt with depression since childhood, is best known for the tormented characters he has portrayed in films like Cruel Intentions.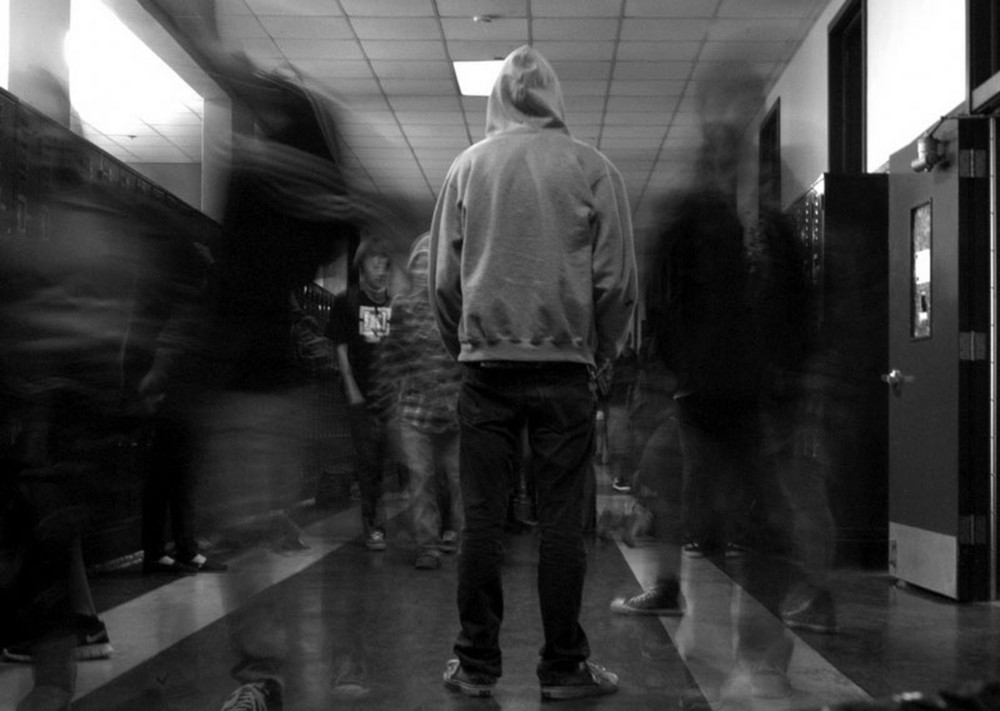 Though Philippe has called himself an innately sad person who wishes he can "un-feel" his feelings of depression, he also says, "I'm way funnier than people know me to be. And it's a dark humor, like a gallows humor. I think that's where, if you do carry any of that sadness or depression, your humor does tend to be a little darker than most people." In 2015, Philippe said he believes he has passed his depression to Ava, his 16-year old daughter with Reese Witherspoon. "I see it in my daughter," he told Elle Magazine. "She has it, and I wish to hell she didn't."
Brad Pitt

During the 1990s, Brad Pitt was rising to fame in films like Fight Club and Interview With a Vampire. At the same time, he was sinking into a deep depression that left him irritated, isolated, and drawn to heavy marijuana use. In an interview with The Hollywood Reporter, Pitt described his bout of depression as "one of the seasons or a semester." He explained: "This semester I was majoring in depression.
I was doing the same thing every night and numbing myself to sleep, the same routine. Couldn't wait to get home and hide out. But that feeling of unease was growing and one night I just said, 'This is a waste.'" The ultimate feeling of unease finally came while on a trip to Casablanca, where realizations of extreme poverty shocked him into finally seeking help. Since then, Pitt has become one of the most recognizable names in the world, and he has been praised by various mental health organizations worldwide for his willingness to discuss his depression and lowest points.
J.K. Rowling

J.K. Rowling's life before Harry Potter is well known. Living in poverty, she was an unemployed single mother who spent her days writing in local cafes. But at the same time, she was also suffering from severe depression and battling suicidal thoughts. Shortly before beginning her famous series, Rowling even underwent cognitive behavior therapy in an attempt to improve her illness. Fortunately, Rowling is healthier and happier these days, but immortalized her bout with severe depression in Harry Potter.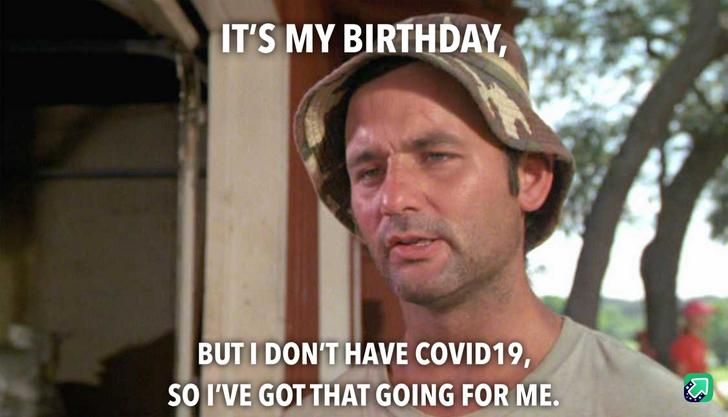 Her suicidal thoughts inspired the Dementors, terrifying creatures that feed off of the happiness of humans and wizards.
Brooke Shields

In 2003, Brooke Shields revealed that she had experienced a deep postpartum depression after giving birth to her eldest daughter, Rowan. Shields was one of the first celebrities to speak openly about postpartum depression, and even documented her journey in a 2005 bestseller called Down Came the Rain. The actress and former model admitted she had felt completely disconnected from her baby, and that the shame and guilt she felt led her towards suicidal thoughts. Once she realized her feelings of despair were tied to a biochemical shift in her body, Shields was able to seek the help she needed and has been an advocate ever since. Says Shields, "Once we admit that postpartum is a serious medical condition, then the treatment becomes more available and socially acceptable."
Britney Spears

A famous internet meme shows Britney Spears circa 1997, complete with shaved head and a crazed look upon her face, swinging an umbrella towards the window of a car.

The meme is used to allude to one's own stress: "If Britney Spears can survive 1997, I can survive [insert stressful event]." Humorous as the picture of a crazed Britney may be, the photo is just one image of a rough time for the pop star. Dealing with both a public divorce and postpartum depression, Spears sunk into what she called her natural state: severe depression, frayed nerves, and debilitating social anxiety. The pop star checked into rehab that same year, and began taking Prozac regularly for the first time since it had been first been prescribed to her at age 18. Spears credits her two sons, a handful of loyal friends, and her Vegas residency for the improvement in her mental health.
Channing Tatum

In an interview with Vanity Fair, actor Channing Tatum described the depression that plagued him as a child. According to Tatum, his depression and pain stemmed from the fact he had been loaded up with drugs like Dexedrine and Adderall to help with learning disabilities like ADD and dyslexia.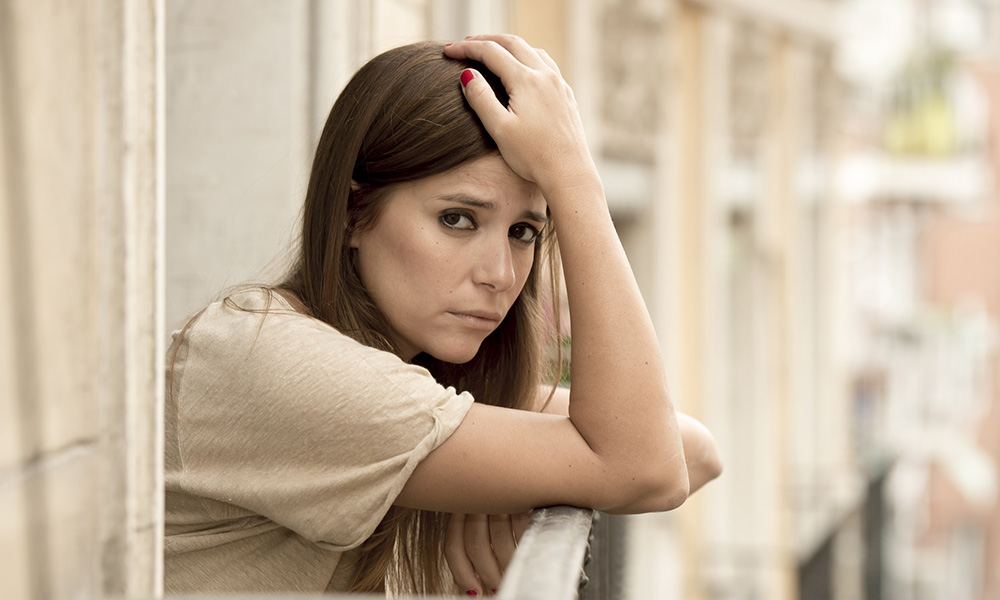 But instead of helping, Tatum describes feeling like a zombie: "It's like coke, or crystal meth. The more you do, the less it works. For a time, it would work well. Then it worked less and my pain was more. I would go through wild bouts of depression, horrible comedowns. I understand why kids kill themselves. I absolutely do." Tatum's emotional state improved so much when he stopped taking medication that he has passionately vowed he will never medicate his daughter, Everly.
Emma Thompson

According to British actress and screenwriter Emma Thompson, depression is "fantastically common, and it's a very much hidden thing people don't talk about. I think it should be discussed." Thompson herself has confessed to suffering "occasional mild depression." Though she suffered her first bout after her divorce from Kenneth Branagh, she says she unfortunately did not see a therapist at the time. Only when she experienced additional despair, this time after a failed in vitro attempt for a second child, did the Oscar winner deal with her depression with therapy and antidepressants.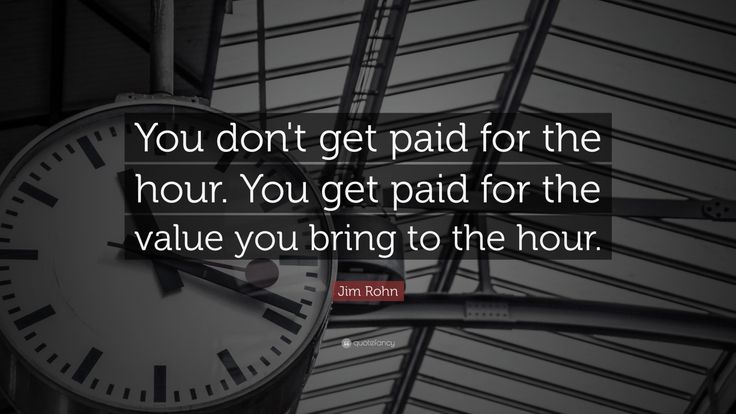 Since then, Thompson has continued to work, though she takes occasional sabbaticals to deal with her lingering depression.
Kerry Washington

Kerry Washington hasn't been shy about her past battle with depression. In an interview with Essence magazine, she disclosed that much of her college experience revolved around a depression that including an "abusive relationship with food and exercise." "I used food as a way to cope," she said. "It was my best friend." It was only when a dance teacher intervened that Washington began what would become years of therapy, and was finally able to end her routine of "eat, pass out, exercise for hours, feel guilty." More recently, Washington has worked closely with figures like Michelle Obama and Sarah Jessica Parker to call attention to the issue of depression, especially as it affects veterans. As she told Glamour magazine, "I think it's really important to take the stigma away from mental health."
Owen Wilson

In 2007, comedy mega-star Owen Wilson shocked even his closest friends when he attempted suicide at his California home.
Though People magazine reported only 11 weeks later that Wilson had been upset about his breakup with actress Kate Hudson and had since "bounced back," the actor took the opportunity to come clean about his years-long battle with depression and drug addiction. Wilson has since slowed his career to focus on his health, and credits antidepressants and his two young sons with keeping him grounded.
Reese Witherspoon

Reese Witherspoon insists she is definitely not "America's Sweetheart," as she is so often labeled. The actress married and became a mother in her early 20s, only to go through a messy divorce in 2007. Witherspoon admits that she had to battle hard to keep dark thoughts at bay during that time, and credits close friends with helping to lift her out of her depression. "…[They] came over, stood me up, put me in the shower, put my clothes on, took my kids to school, brought me dinner." Fortunately, Witherspoon was eventually able to win her battle with depression, though it was not until her 30s that she discovered happiness and realized "You have to take responsibility for your own happiness.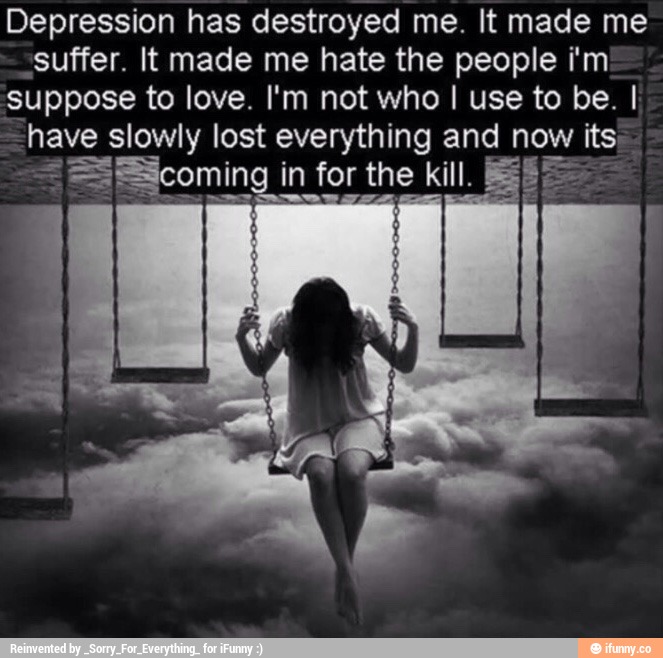 "
Catherine Zeta-Jones

In 2011, less than a year after her husband Michael Douglas was diagnosed with throat cancer, actress Catherine Zeta-Jones checked herself into a Connecticut rehab facility and revealed that she suffers from bipolar II disorder. Unlike the better known bipolar I, bipolar II is often characterized by swings between depression and hypomania, often without the "up" of mania. After her release from rehab, the mother of two said, "I'm not the kind of person who likes to shout out my personal issues from the rooftops, but with my bipolar becoming public, I hope fellow sufferers will know it is completely controllable. I hope I can help remove any stigma attached to it, and that those who don't have it under control will seek help with all that is available to treat it."
Save
Save
15 Celebrities Open Up About Their Mental Health Battles
Depression
There's no escaping mental health challenges—everyone has them.
So, if you struggle with anxiety, depression, or substance abuse you've got lots of company.
The Editors of Psycom
Here we spotlight some accounts of brave singers, actors—even royalty—battling big emotions and in some cases mental illness, as the whole world watches. Ryan Reynolds, Meghan Markle, Britney Spears, Amanda Bynes along with 11 others, prove that no amount of money, glamour, physical health, or privilege can fend off the heartbreak and devastation of despair. But when the glitterati shares their struggles by speaking out, it normalizes the problem and helps the rest of us feel less alone.
---
Although Canadian-born actor Ryan Reynolds is often cast as a savage superhero, he admits to struggling with stress and anxiety both on and off the screen. Growing up Reynolds says he was shy and often used humor to deflect attention away from himself—and to keep him safe. "I have three older brothers.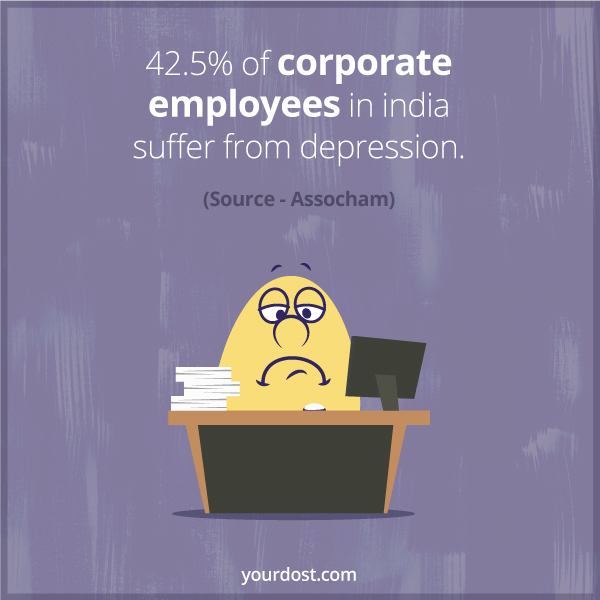 So I was less a brother and more of a moving target in our house," Reynolds told NPR in March (2022). "And I developed a bit of a silver tongue as a kid." On Instagram, Reynolds once referred to his anxiety as his "lifelong pal" and told SELF that his parents didn't model the best mental health coping skills. "They were part of a generation that didn't really discuss mental health." Today, the father of three young daughters encourages conversation at home around difficult feelings and shares his personal struggles in an effort to destigmatize common issues like anxiety. Reynolds seems to be living proof that tough guys can—and should—have a soft side, too! Image: Getty
---
Britney Spears may have put the word "conservatorship" on the map but she isn't the only star who wants out. What is a conservatorship? A conservatorship (aka guardianship) is an unusual legal arrangement intended to protect someone—often an elderly person—from potentially harming themselves.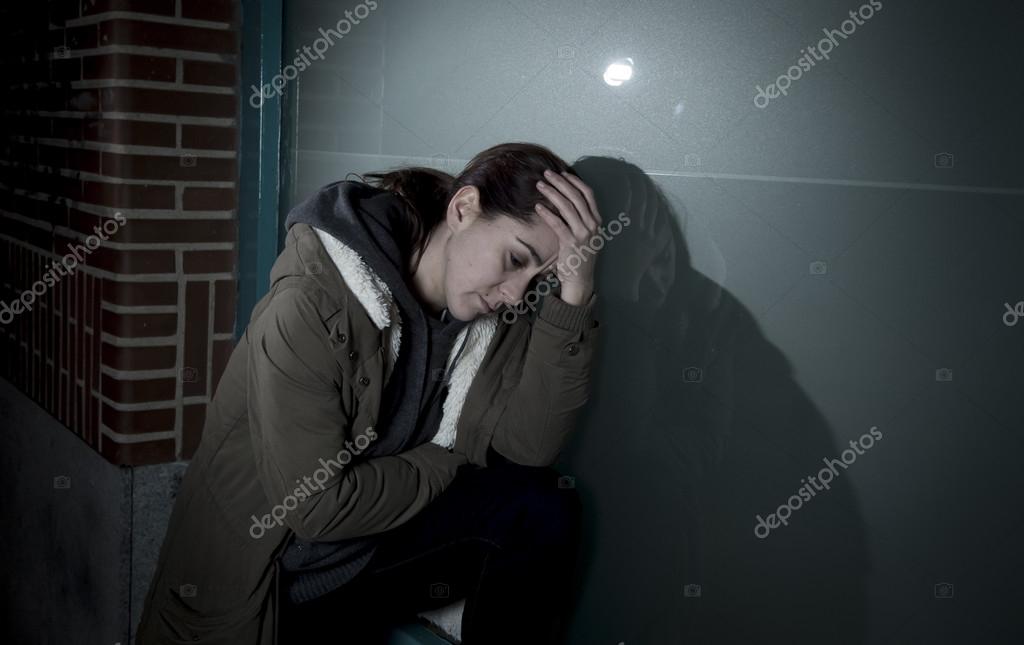 The court appoints a conservator, or guardian, to make financial and medical decisions until the protected individual is able. It's meant to be a temporary solution. Thanks in part to the #FreeBritney movement, conservatorships have come under increasing scrutiny for being largely unregulated nationwide. Now 35, actor Amanda Bynes, who starred in her own show as a child, has been under her parents' guardianship since 2013, according to multiple media outlets, after legal and substance abuse issues plagued her. But nearly a decade has passed and Bynes is ready to be rid of their rule. In a short video on Instagram (in March 2022), Bynes thanked her followers for their "love and support" and let them know her day in court was fast approaching. (Conservatorship can only be granted and lifted by the courts.) NBC News reported that Amanda's mother, Lynn Bynes, supports her daughter's intention. Stay tuned to find out if the courts return control of her finances to Amanda Bynes. Image: Getty
---
(Image: Getty)
In November 2021 Britney Spears' 13-year conservatorship was finally ended by a Los Angeles County judge.
During this time the singer and actress had no control over her finances or aspects of her personal life, such as getting married or having more children. After fans in April 2019 suspected Spears was forced to check into a mental health facility, her private court battles became more public, and she spoke out about her situation for the first time in June that year. This inspired an explosion of support led by the #FreeBritney movement. In June 2021 Spears testified to conservatorship abuses by her father, including being forced to wear an IUD and being medicated without her knowledge. It became more clear to the world that while tabloids reveled in her "erratic" behavior in the late 2000s and 2010s, the superstar was surrounded by people who did not have her best mental health interests at heart. On Instagram shortly after the judge's decision, Spears said: "I'm not here to be a victim. I lived with victims my whole life as a child. That's why I got out of my house, and I worked for 20 years and worked my ass off.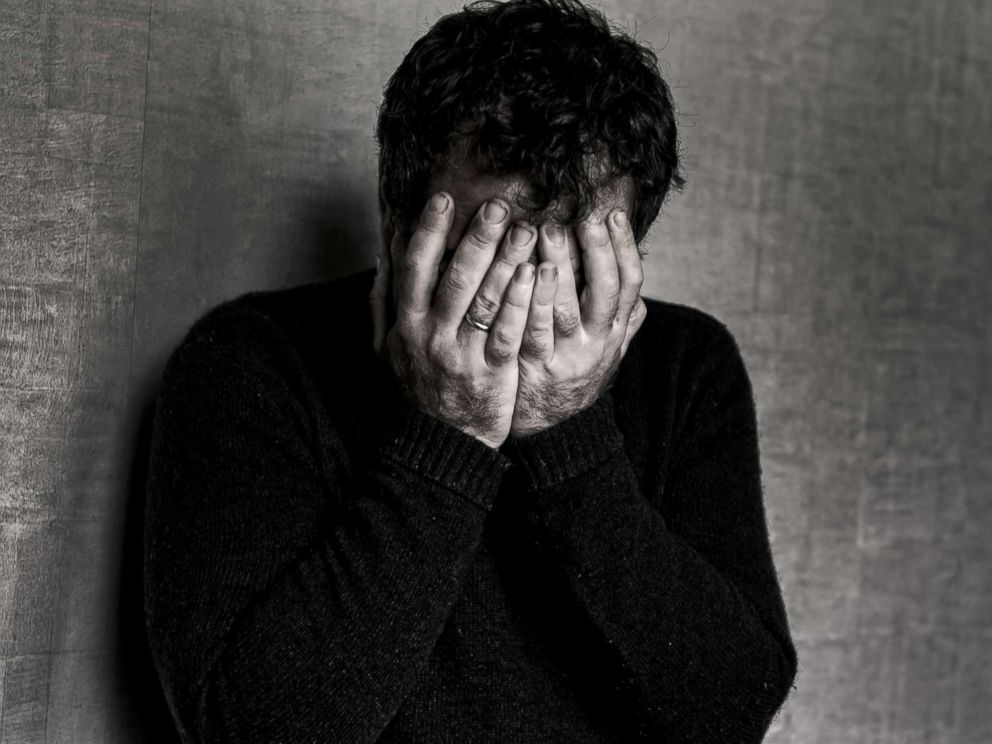 ... I'm here to be an advocate for people with real disabilities and real illnesses. I'm a very strong woman, so I can only imagine what the system has done to those people. So hopefully, my story will make an impact and make some changes in the corrupt system." Image: Getty
---
In a now-infamous interview watched by 17 million people, Meghan Markle, the Duchess of Sussex and former actress of the television series Suits, revealed to Oprah that she suffered from a culture of isolation and silencing when she was part of the royal family. Being told "no" by senior human resources staff at Buckingham Palace when she asked for help, triggered thoughts of suicide. "I just didn't want to be alive anymore. And that was very clear and real and frightening," Meghan said during the interview. Says psychologist Doreen Marshall, PhD, vice president of mission engagement for the American Foundation for Suicide Prevention, "Seeing her speak about it helps people understand that suicide is not a forgone conclusion for anyone having suicidal thoughts.
It doesn't mean that you will die by suicide or even attempt suicide. But it is an indicator that your mental health may need attention." Photo by By Northern Ireland Office/ CC BY 2.0
---
In his 2017 book, Born to Run, Bruce Springsteen writes about his personal struggles with depression and mental health in his family. "As a child, it was simply mysterious, embarrassing, and ordinary," he writes In a later interview aired on the New Yorker Radio Hour podcast (in January 2021) he explained his energetic concert performances as a form of catharsis: "I had had enough of myself by that time to want to lose myself. So I went onstage every night to do exactly that." He also described other ways he coped in Esquire magazine (2018). "I have come close enough to [mental illness] where I know I am not completely well myself. I've had to deal with a lot of it over the years, and I'm on a variety of medications that keep me on an even keel; otherwise, I can swing rather dramatically and .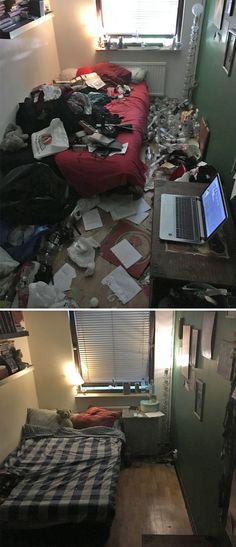 . . just . . . the wheels can come off a little bit. So we have to watch, in our family. I have to watch my kids, and I've been lucky there. It ran in my family going way before my dad". Image courtesy of Simon & Schuster.
---
Actress Angelina Jolie opened up about her battle with depression in an interview with the Wall Street Journal Magazine in November 2015. In her teens, Jolie Pitt suffered from depression, which she attributes in part to her "unhealthy" hometown. "I grew up in L.A., where focus is very inward. I didn't know why I was so destructive and miserable. I didn't appreciate or understand my life." Her unhappiness was further compounded by guilt. "I was raised in a place where if you have fame and money and you're decent-looking and have the ability to work in this industry, you have everything in the world. Then you attain those things and realize you still couldn't be more empty. I didn't know where to put myself." Photo by Foreign and Commonwealth Office / CC BY 2.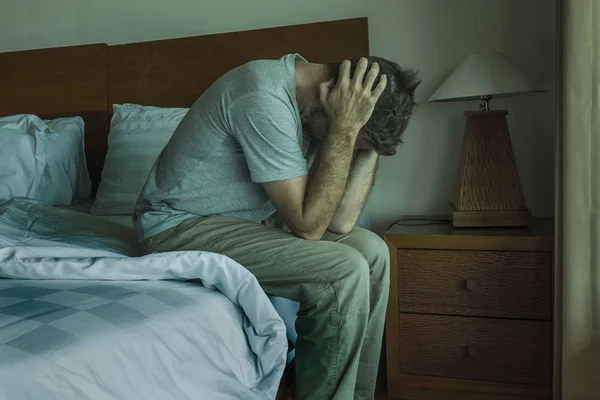 0
---
At just 15-years-old, model turned actress Cara Delevingne hit "a massive wave of depression, anxiety, and self-hatred," she told Vogue in June 2015. She took numerous psychotropic medications, saw an armada of therapists, and found herself contemplating suicide in her New York apartment. "I was packing my bags, and suddenly I just wanted to end it. I had a way, and it was right there in front of me. And I was like, I need to decide whether I love myself as much as I love the idea of death," she told Vogue. Photo by Gage Skidmore / CC BY-SA 2.0
---
Brad Pitt spoke candidly about his battle with depression in the 1990s. "I used to deal with depression, but I don't know, not this decade—maybe last decade. But that's also figuring out who you are. I see it as a great education, as one of the seasons or a semester: 'This semester I was majoring in depression,' he told the Hollywood Reporter in January 2012.
"I was doing the same thing every night and numbing myself to sleep, the same routine. Couldn't wait to get home and hideout. But that feeling of unease was growing and one night I just said, 'This is a waste.'" Photo by Nils Sautter / CC BY 2.0
---
In 2011 actress Catherine Zeta-Jones revealed that she has bipolar II disorder, which causes severe depression. Speaking to Good Housekeeping about battling the illness, she said, "Finding out that it was called something was the best thing to ever happen to me…the fact that there was a name for my emotions and that a professional could talk me through my symptoms was very liberating. There are amazing highs and very low lows." "There is no need to suffer silently and there is no shame in seeking help," she told People magazine in April 2011. Photo by David Shankbone / CC BY 2.0
---
Following the breakdown of her high-profile relationship with actor Johnny Depp, Winona Ryder, then 19, began abusing alcohol, having anxiety attacks, and spiraling into depression, she told The San Francisco Chronicle in January 2000.
"There was a time when I was 19 that I really, really, really thought I was going crazy. I was exhausted and going through a terrible depression." After falling asleep with a lit cigarette and setting herself on fire, Ryder sought treatment, briefly, in a mental institution herself, and finally with a private therapist. Photo by Piccolo Missionario / CC BY-SA 2.0
---
Kerry Washington spoke out in May 2015 about de-stigmatizing mental illness and mental health. She also opened up about seeing a therapist in the magazine, noting that keeping tabs on mental health is just as important as monitoring our physical wellbeing. "My brain and my heart are really important to me. I don't know why I wouldn't seek help to have those things as healthy as my teeth," she told Glamour magazine. "I go to the dentist. So why wouldn't I go to the shrink?" Photo by Sam Javanrouh / CC BY 2.0
---
Dwayne Johnson experienced depression during his early twenties when his football career stalled.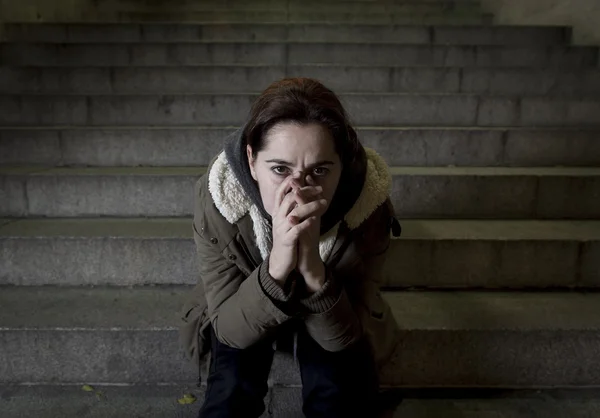 Speaking on an episode of Oprah's Master Class, Johnson shared a hopeful message to inspire others who may be dealing with depression: "I found that with depression one of the most important things you could realize is that you're not alone," he said. "You're not the first one to go through it; you're not going to be the last to go through it…I wish I had someone at that time who could just pull me aside and say, 'Hey, it's gonna be okay. It'll be okay.'" Photo by David Shankbone / CC BY 2.0
---
Gwyneth Paltrow opened up about her experience with postpartum depression in an interview with Good Housekeeping in February 2011. "I felt like a zombie. I couldn't access my emotions," she revealed. "I thought postpartum depression meant you were sobbing every single day and incapable of looking after a child. But there are different shades and depths to it." Photo by Georges Biard / CC BY-SA 3.0
---
"Mad Men" actor John Hamm experienced chronic depression at just 20-years-old following his father's death.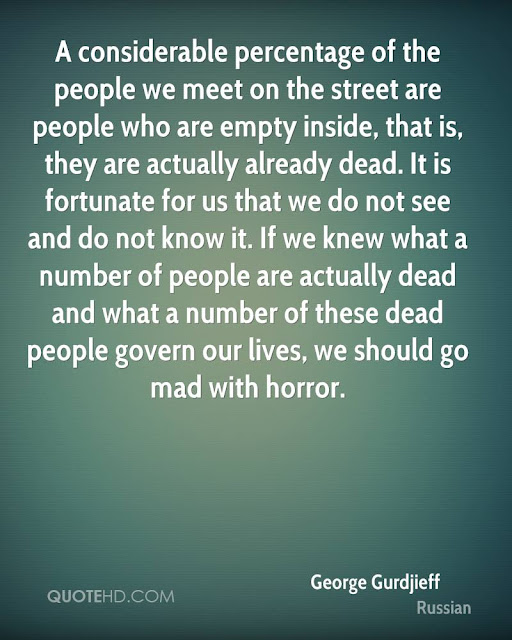 He looked to therapy and antidepressants to recover, as well as the structured environment of college and work. "You can change your brain chemistry enough to think: 'I want to get up in the morning; I don't want to sleep until four in the afternoon," Hamm told The Observer in September 2010. Photo by Romina Espinosa / CC BY-SA 3.0
---
Actress Amanda Seyfried opened up about her use of antidepressants as part of her ongoing treatment for obsessive-compulsive disorder (OCD), a common side effect of which is depression. "I'm on Lexapro, and I'll never get off it. I've been on it since I was 19, so 11 years. I'm on the lowest dose. I don't see the point of getting off it. Whether it's a placebo or not, I don't want to risk it. And what are you fighting against? Just the stigma of using a tool?" she told Allure magazine in October 2016. "A mental illness is a thing that people cast in a different category, but I don't think it is," she continued.
"It should be taken as seriously as anything else. You don't see the mental illness: It's not a mass; it's not a cyst. But it's there." Photo by Danny Harrison / CC BY 2.0
---
Celebrities and depression
World Health Day
(April 7, 2017),
held under the motto:
"Depression: let's talk!".
We often admire famous people, stars, we are inspired by them, we want to be like them. We dress like them and go on diets named after them. But sometimes even stars have moments that I would not want to have anything to do with. For example, a mental disorder or illness.
Because of the prejudice about mental disorders, many prefer not to fight depression and anxiety, but to suffer in silence. While admitting what is happening is the first step to recovery.
We have collected some life stories, wise sayings and advice from famous people who themselves have experienced difficult times and are now not afraid to talk about it.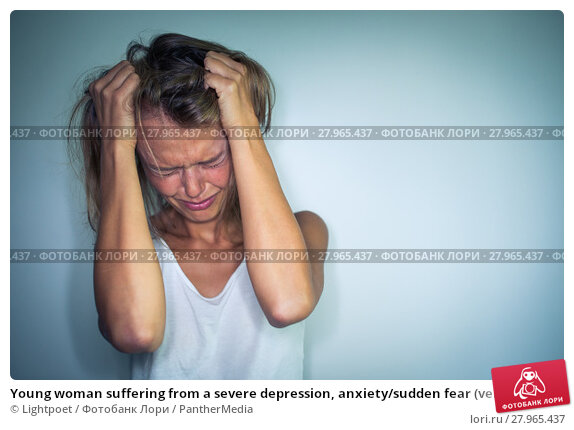 20 famous people who suffered from depression.
Photo . Gogol N.V.
All my life N.V. Gogol suffered from manic-depressive psychosis. "I was taken over by my ordinary periodic illness, during which I remain almost immobile in a room, sometimes for 2-3 weeks." This is how Gogol describes his condition. At 19century there were no cures for depression, so the doctor wrapped the writer in a wet sheet, and the confessor recommended treating mental illness with strict fasting. Despite the exhortations of his friends, Gogol starved himself for 2 weeks. When the medical council decided on compulsory treatment, Gogol had already fallen into unconsciousness and died the next morning.
Photo. Winston Churchill.
The famous prime minister of Great Britain during the Second World War was pursued all his life by the "black dog" - severe depression.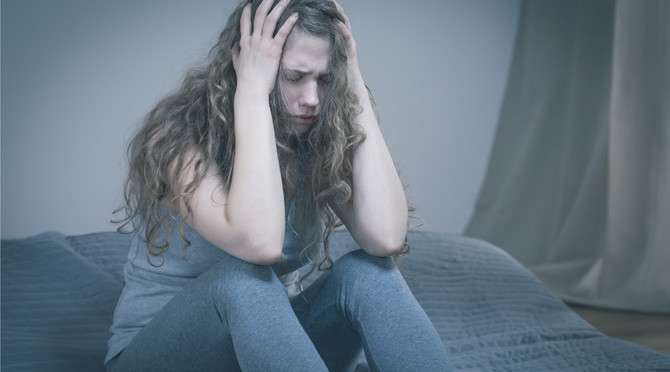 The very fact that Churchill gave his blues a nickname suggests that depression was a companion throughout his life. "I don't like to stand at the side of the ship and look down. One movement can solve everything," the politician shares his thoughts with the doctor. Throughout his life, Churchill struggled with his illness and, perhaps, therefore, "prescribed" whiskey and soda for himself, which he began to drink already at breakfast, and then lit a cigar. But this only somewhat muffled the constant melancholy and thoughts of suicide. However, some historians believe that it was the depression that helped him to be an effective leader.
Photo. Vincent van Gogh.
The world famous Dutch artist painted his paintings between bouts of bipolar affective psychosis. But some researchers of the artist's work are sure that his best paintings were painted during the manic phases of the disease. The constant use of absinthe and a riotous lifestyle led to the fact that the attacks occurred one after the other, there were no "light" intervals at all.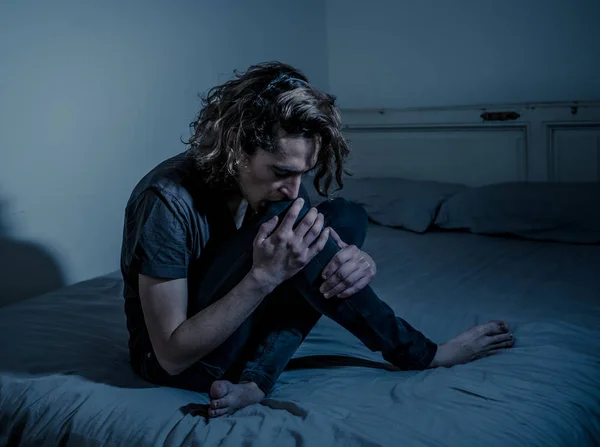 Another bout of severe depression caused Van Gogh to commit suicide.
Photo. JK Rowling.
The author of the Harry Potter series first considered suicide when she separated from her first husband. After the divorce, all her thoughts were about how to get out of poverty and put her daughter on her feet. Everyday worries resulted in a protracted depression. And only the help of a psychotherapist allowed Joan to get rid of negative thoughts. By the way, it was then that she began writing her first book about Harry Potter, which in a few years made her one of the richest women in the world.
Photo. Hugh Laurie.
The famous British actor, who has put on the mask of Dr. House, seems to understand his character like no one else. Recently, the actor admitted that he had suffered from depression since adolescence, but constantly struggled with it and did not even show it.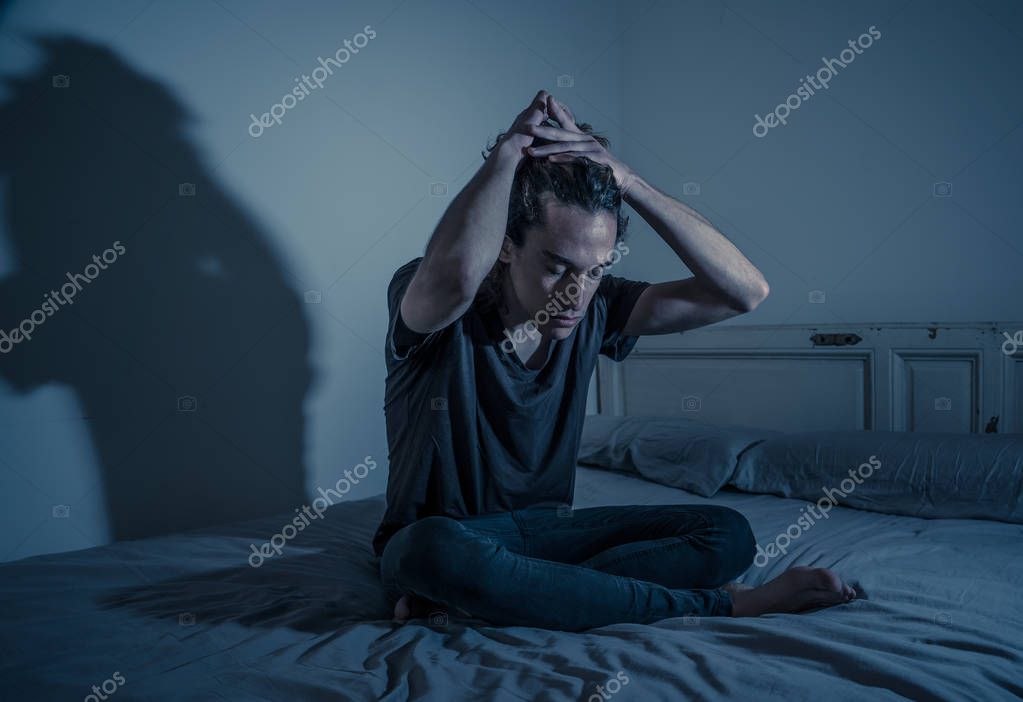 Indeed, it would never have occurred to anyone that the comedian from Fry and Laurie was suffering from prolonged depression. Only after the marriage did Lori go to a psychotherapist, after which he admitted: "It is an extreme degree of selfishness not to go to a doctor, when you are depressed. After all, your loved ones suffer from the fact that you feel bad."
Photo . Jim carrey.
Another depressive comedian on our list. In an interview on 60 Minutes, Carrey admitted that for many years he felt like his character from The Mask; on the set, he grimaced and explained, and when he came home, he swallowed antidepressants from constant longing. However, shortly after seeing a psychotherapist, Kerry admitted that "problems need to be solved, not washed down with pills," he went in for sports and even wrote a book about his struggle with depression.
Photo.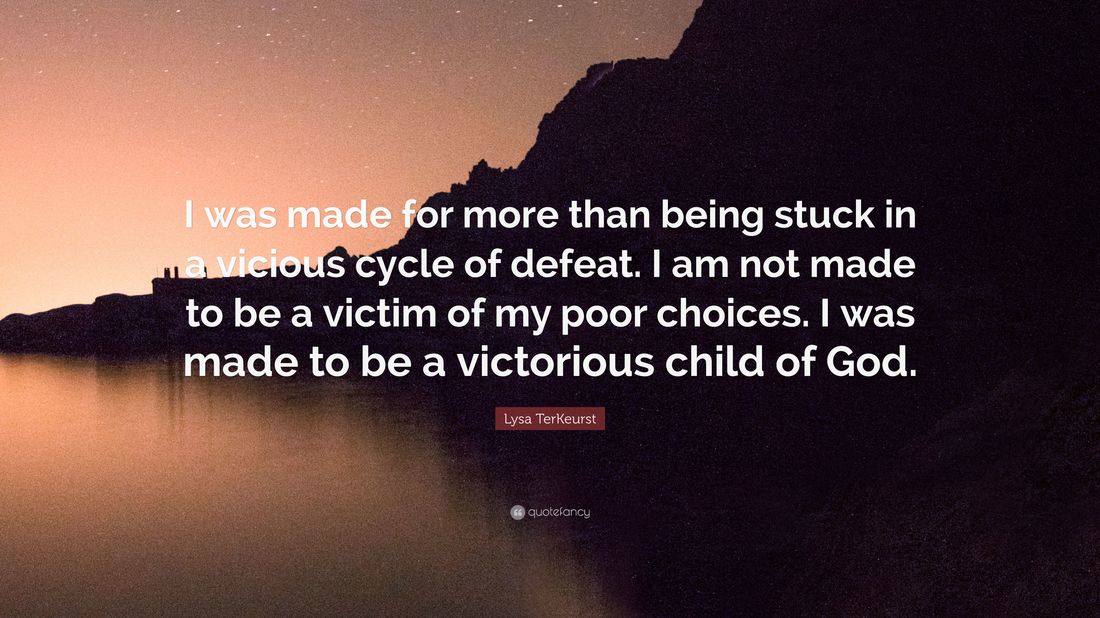 Princess Diana.
For many years, the whole world believed that the life of Princess Diana is a real fairy tale. In fact, the Princess of Wales suffered from loneliness, misunderstanding from the royal family and depression. Once, being pregnant with her first child, she even threw herself down the stairs. "I wanted Charles to hug me and tell me that he loves me, because all he could do was pat me on the back." After the birth of Prince William, Lady Dee admitted that she suffered from severe postpartum depression.
Photo. Gwyneth Paltrow.
Vineta Paltrow, the star of Shakespeare in Love, The Talented Mr. Ripley, said in an interview after the birth of her second child that she suffers from postpartum depression. "It seemed to me that I was like a robot: I don't feel anything, I don't feel the maternal instinct, contact with the child. Even now, looking at photos of 3-month-old Moses, I don't remember that time at all.
" Postpartum depression affects approximately 20% of mothers. This period is the most dangerous for a woman's mental health.
Photo. Winona Ryder.
Acting in Girl, Interrupted, about a girl who finds herself in a psychiatric hospital, was a deeply personal experience for young actress Winona Ryder. After breaking up with Johnny Depp, the actress began to abuse alcohol, she began to be overcome by a constant feeling of anxiety and depression. Describing her condition, Ryder said: "There are good days and bad days, and depression is something that is always with you." One day, Winona fell asleep with a lit cigarette. The next day, she realized that it was time to seek help from a psychotherapist.
Photo. Kirsten Dunst.
Kirsten Dunst has long been surrounded by rumors about her wild lifestyle, addiction to alcohol and drugs.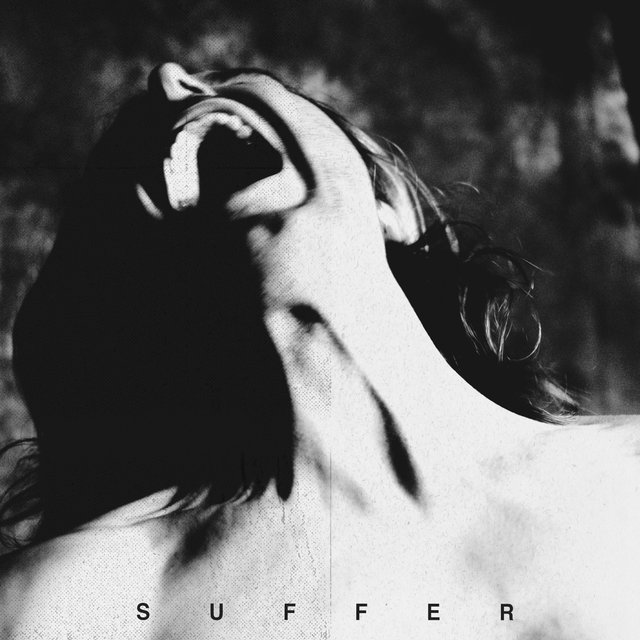 Therefore, the actress made an official statement that she was going to the clinic to treat severe depression. "We are all in the same boat, and depression is no joke and can threaten all of us." Who knows, maybe that's why director Lars von Trier gave Kirsten Dunst the lead role in his film Melancholia. And maybe that's why, once looking into the face of depression, the actress played it so convincingly.
Photo. Mara Wilson.
I have always been restless. Suffered from anxiety, dealt with depression. This went on for most of my life. I wish someone would tell me that everything is fine and that there is no need to fight it, that in fact the fight only makes things worse. Trying to run from anxiety is the fear of fear. And, they say, it's normal to be depressed. You should not suffer from this. You can be helped. You can talk about your problems. And I would like to spend most of my time fighting depression, not anxiety.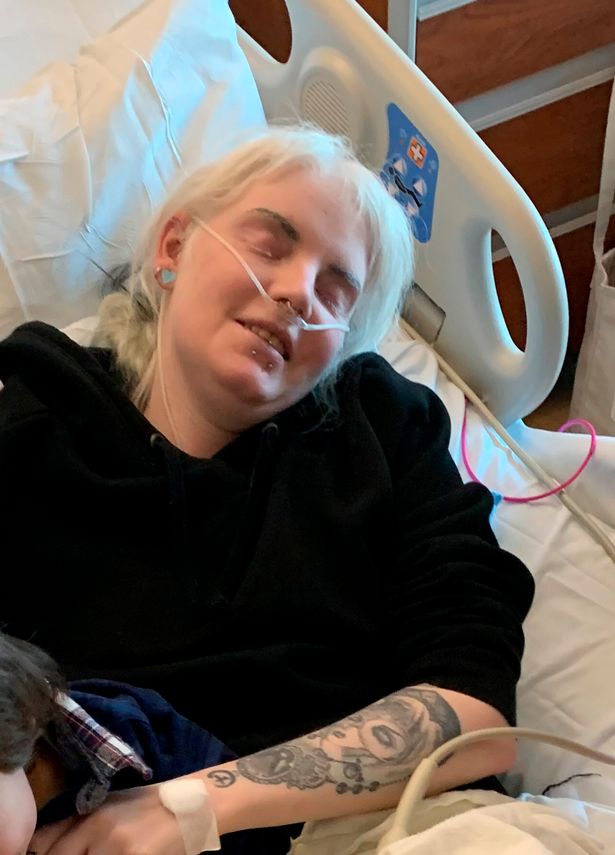 When you encounter the latter and understand that these are just alarm signals from your body, then you can already work with it. It can be overcome.
Photo. Kristen Bell .
When I was 18, my mother said: "If you feel like everything around you has become completely different, the sun will never come out from behind the clouds, and fear paralyzes you, talk to a psychologist, figure out how you can help yourself." In general, you should be able to deal with it. Here I am - a very cheerful and cheerful person, but I devote a lot of time to introspection, listen to myself. From a young age, doctors prescribe me drugs for anxiety and depression, I still do not take them. And I'm not ashamed of it. Mom has long warned: "If you decide to take pills, know the world will shame you for it, although no one would ever refuse insulin to a diabetic. Never". But for some reason, if someone and we need a serotonin inhibitor, they immediately begin to be considered a psycho.
Oh those double standards.
Photo. Miley Cyrus.
Depression is a more serious thing than many say. I have had it in my life. I locked myself in my room and my father had to kick the door. There were many reasons, for example, I had serious skin problems, and I was bullied for it. But I was not depressed because someone said something, but just because. The most useful thing that anyone can do in this situation is to talk to someone. In general, I am against drugs, but some of us really need them, once they helped me too. I don't say much about anything, and the Universe gave me such an experience so that I could convey to others that you don't need to be someone that you really are not, or imitate happiness. There is nothing worse than being fake happy.
Photo. Brooke Shields.
If you think you have postpartum depression, or don't know it's happened to you before, don't waste your time! Run for help.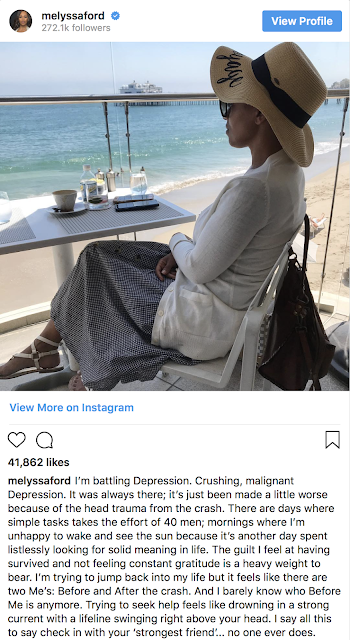 Don't be ashamed and don't ignore your feelings. It's better to play ahead. Fighting postpartum depression is not so difficult, there are many ways to overcome it. It is important to talk about your feelings. It is unlikely that depression will go away on its own.
Photo. Halle Berry.
When you look at the beautiful Halle Berry and admire her radiant beautiful smile, you simply cannot imagine that the beauty has not always had such a positive outlook on life. In 2007, in an interview, she admitted that she had been battling depression for many years and had even attempted suicide.
Photo. Catherine Zeta-Jones.
One of the most beautiful and glamorous women in Hollywood, not to mention her talent. Before her once could not resist even Michael Douglas. Meanwhile, the actress has been suffering from manic-depressive psychosis for many years and has even been hospitalized several times.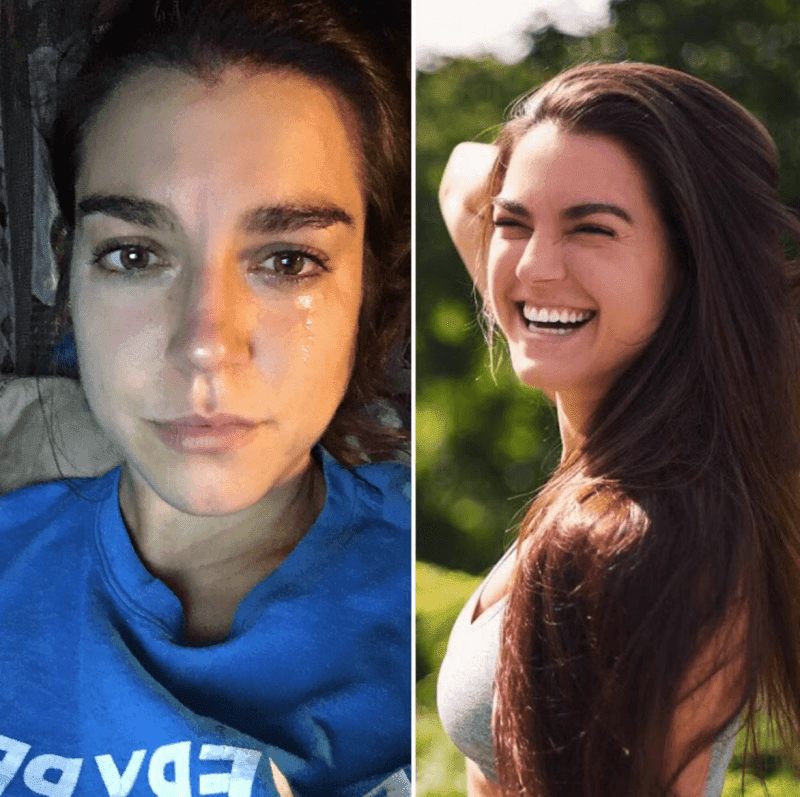 However, she does not make a secret of her problem and speaks openly about it, as well as her struggle with the disease, because she believes that this will help many people with a similar diagnosis.
Photo. Owen Wilson.
The cheerful and groovy actor Owen Wilson also had "black days". In 2007, Wilson attempted suicide at his home in California. Some friends were shocked, and those who were more knowledgeable said that in this way Owen decided to overcome the "demons", including drug addiction.
Photo. Heath Ledger.
The famous actor died at the height of his fame in 2008. There were no close people and friends with him. All that surrounded him was a pile of drugs, from which he overdosed. As journalists wrote, the actor suffered from insomnia, and therefore "pumped up" with a huge dose of sedatives, painkillers and sleeping pills.
After the death of the actor, it became known from a reliable source that Ledger was experiencing depression after breaking up with Michelle Williams.
Photo. Elizabeth Gilbert.
« I saw my depression as a struggle for life, which of course it was. I tried to conquer my endless tears. I remember one night I asked myself crying, once again curled up in the same corner of the sofa: "Can you at least change something in this scene, Liz? And all I could think of was to get up, still sniffling, and try to balance on one leg in the middle of the room. Just to prove (even though I can't stop crying or complete my internal dialogue) I still have something in control: at least I can sob hysterically while balancing on one leg."
Photo. Kristen Stewart.
The period of 15-20 years was really tough.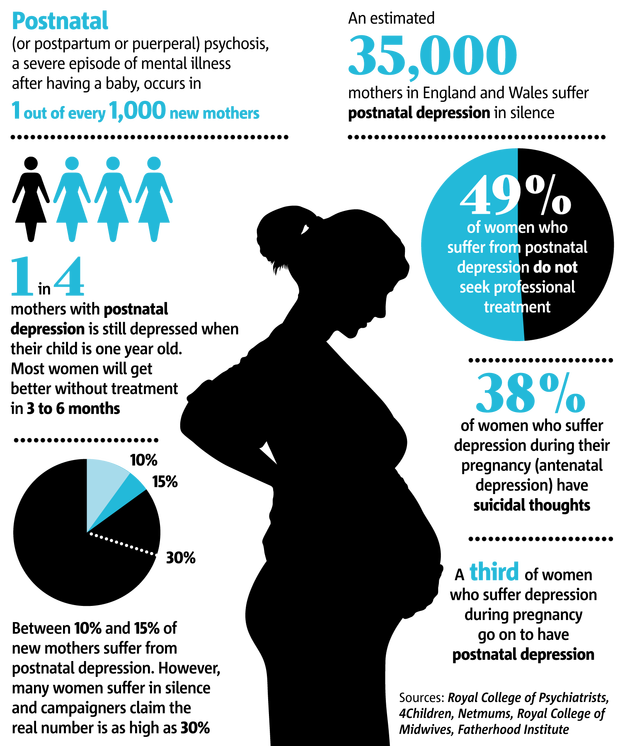 The anxiety never left me. I was obsessed with the idea of ​​controlling everything. If I did not know how some process would end, I brought myself to a painful state or simply closed myself in a room, closed myself to such an extent that it was harmful to my health. In the end, I realized that I needed to let go of the situation and go with the flow. Since I finally got it, life gives me a lot. The level of stress and pressure was very high for my age, but I coped with everything and became not bitter and strong. Now I can persistently continue what I started, before it did not work out.
You got acquainted with the life stories of twenty famous people from different eras, ages, genders, professions. All of them are united by one circumstance: they suffered from depression. Many of them managed to defeat this disease. And today they can confidently say: "Depression is curable!". It is important to realize in time that you have this problem, to turn to specialists (psychiatrist, psychotherapist, psychologist).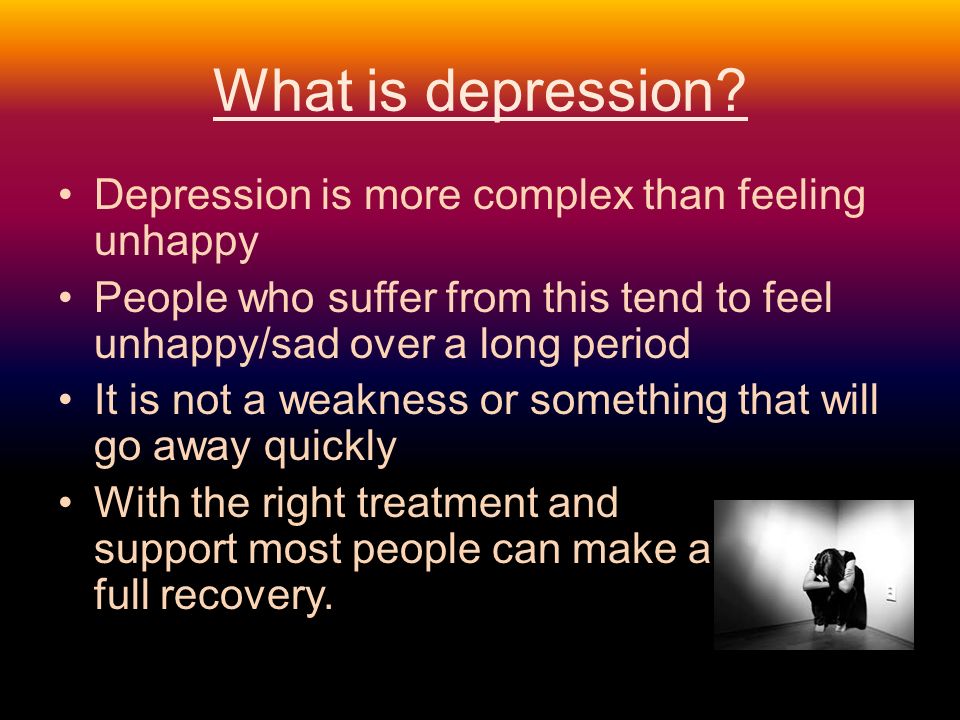 There is no single recipe for getting out of this state. The moral support of relatives, friends, family is very important. Sometimes, the mere attention and involvement of strangers can make all the difference in getting out of severe depression. Do not leave a depressed person alone with his problem - talk to him, listen to him, show interested attention, help with advice or practical actions. Look around, maybe someone needs your help right now. Show her!
10 celebrities who suffered from depression
Fandom
Katya Klap recently admitted that she stopped taking antidepressants. The blogger told followers on Instagram (an extremist organization banned in Russia) that her illness was due to chemical changes in her body and that she was lucky to find a good doctor in time.
Depression is a common mental disorder affecting 8-12% of the world's population at some time. Celebrities are also no exception, because they are more prone to stress, bullying, overwork and lack of sleep - all these are factors in the development of depression.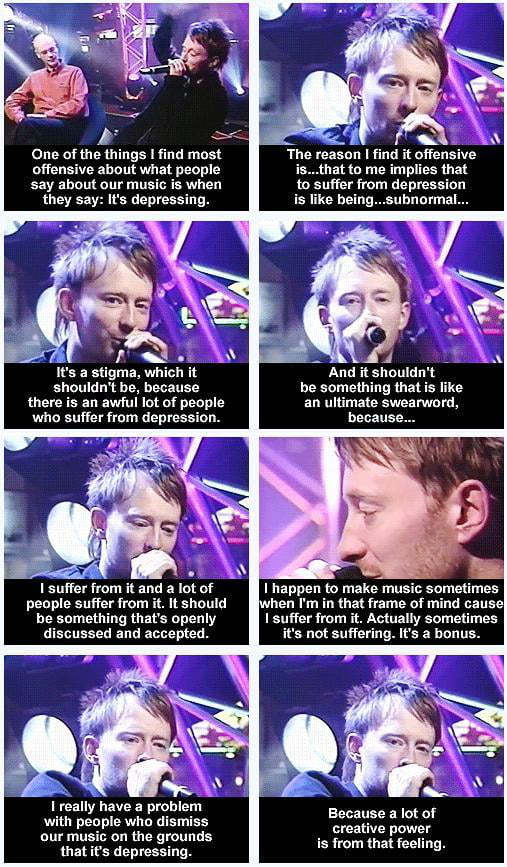 We rounded up 10 celebrities who candidly admitted that they struggled with depression.
Billy Eilish
The singer is known for not being afraid to bring up "dark" and difficult topics in her work, such as depression. In an interview with the Rolling Stones, Billie admitted that she used to constantly suffer from depression, and resorted to self-harm - inflicting physical damage on herself. "I was just in a hole. I went through all the stages of self-harm. But, worst of all, I was sure that I deserved this pain," she recalls.
Selena Gomez
In 2018, the singer voluntarily went to a New York City treatment facility that specializes in mental health issues. Since then, the disease has been receding, then returning again. So, Selena admitted that she fell into depression due to the pandemic. The girl also connects depression with lupus, an autoimmune disease that the singer has been suffering from since 2016.
"I've found that anxiety attacks, panic attacks, and depression can be side effects of lupus, leading to new troubles. "
Photo

@colesprouse
Cole Sprouse
The hilarious and funny actor also goes through many dark moments inside. In an interview with YouTuber Duan Mackenzie, the actor shared memories of a time when he was "sad" and "was in a dark place." Cole admitted that he coped with a depressive state thanks to a hobby - photography.
Photo of

@lilireinhart
Lili Reinhart
The Riverdale actress and Cole's ex-girlfriend also suffered from depression. She shared her experience on stories in 2019:
"A friendly reminder for anyone who needs to hear this: therapy should never be shameful. Everyone can benefit from meeting with a therapist. It doesn't matter how old you are or how 'proud' you try to be.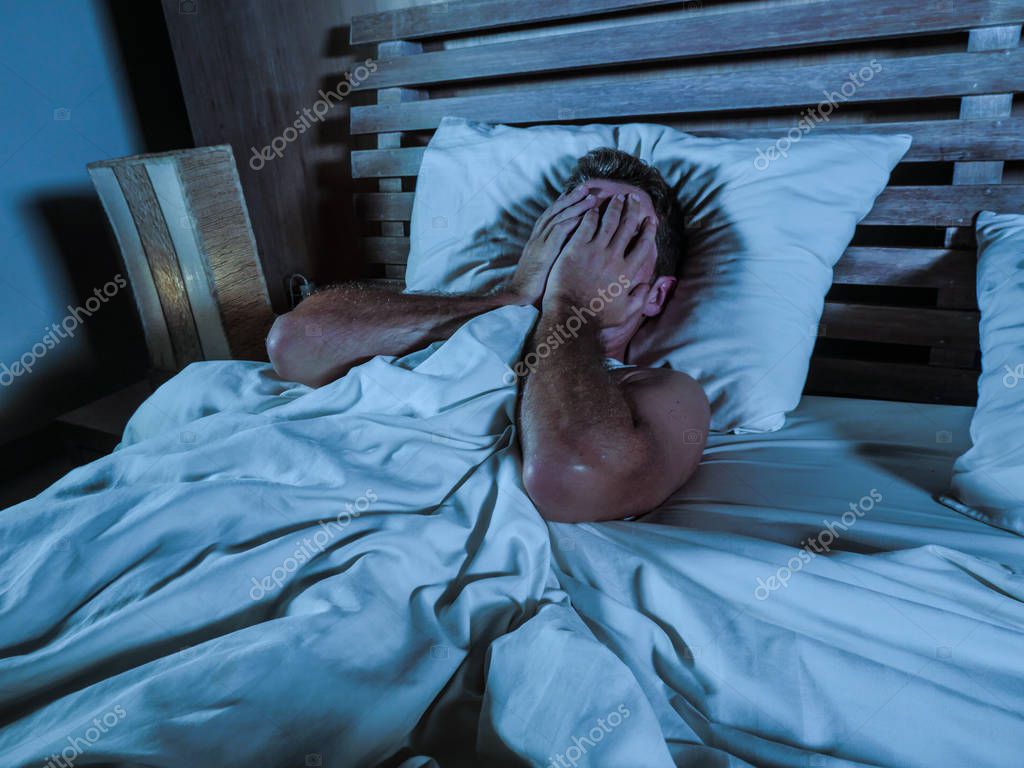 "
"We are all human. And we all fight. Don't suffer in silence. Feel free to ask for help. I am 22. I have anxiety and depression. And today I started therapy again. And a new journey of self-love begins for me."
Photo

@arianagrande
Ariana Grande
The American singer is suffering from depression and post-traumatic stress disorder after the terrorist attack that occurred at her tour in Manchester. The girl periodically has to cancel meetings with fans due to panic attacks. Fortunately, the singer has been going to therapy for years, and her star colleagues support Ari on her way to recovery: for example, the girl's idol, actor Jim Carrey, recently sent her a sweet tweet with support.
JK Rowling
Joan's story is the epitome of the adage "The darkest time is before dawn." Before Harry Potter was known and loved by the whole world, the writer divorced her husband, was left alone with a child and without money.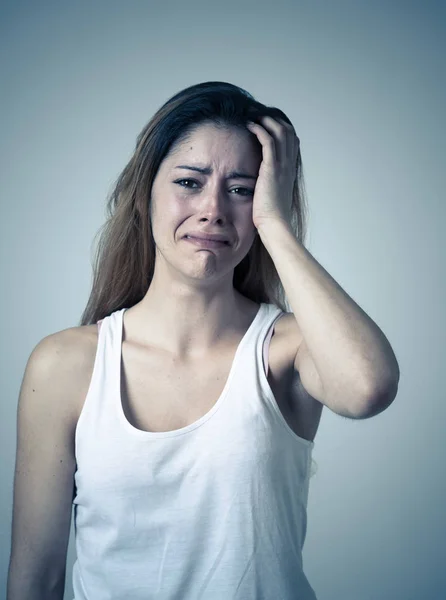 Rowling admitted that the depression was severe and the writer contemplated suicide. Now the Briton remembers this time to support those who are now hard.
Bella Hadid
At an event in Paris, the world famous model admitted that she had experienced severe depression. Bella said she cried for almost the whole day: "I feel guilty for living such an incredible life, I have so many opportunities, but I am unhappy. A complete contradiction."
"Don't believe everything you see on social media. The happiness that we create online, if we are unhappy in real life, is worth nothing. If you don't want to get up in the morning, don't get up, if you want to cancel some plans, cancel. Be considerate and considerate to yourself and your resources. When it seems to you that the world around you is collapsing, ask for help.0337 . Sophie Turner According to her, she was very much influenced by comments on social networks, where fans and haters constantly discussed the shortcomings of her appearance.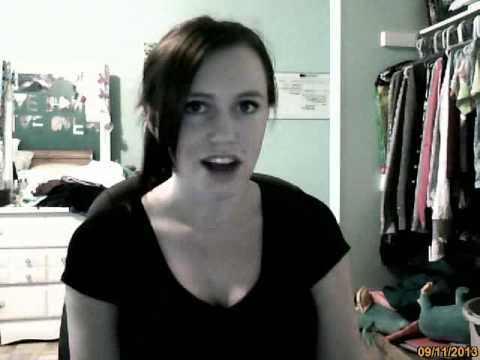 The actress also noted that the support of her husband helps her to fight the complexes.
Photos of

@justinbieber
Justin Bieber
Fame came to the singer at an early age, and from adolescence, Justin struggled with complexes and emotional experiences. In 2019, there were rumors that Bieber fell into a severe depression, but neither the singer nor his representatives confirmed this. According to the source, the singer does not share details, as he does not want to provoke another wave of hatred. True, once Justin posted a photo from the psychologist's office in his stories and signed: "Therapy session. It's great to have a healthy mind and healthy emotions" .
Demi Lovato
The singer has repeatedly rebuffed haters and bodyshamers, defending people who suffer from mental illness and eating disorders.