Is art therapeutic
The benefits art therapy can have on mental and physical health
Holly Tiret, Michigan State University Extension -
Art can be a versatile form of therapy that can help people of all ages.
Art therapy has been around since the 1940s. Two pioneers in the field, Margaret Naumburg and Edith Kramer, used art therapy as a way to help clients tap into their inner thoughts, feelings and experiences through creative expression. Therapist use patients' free form art expressions to encourage them to talk about the images and to begin to look to themselves for meaning and insight. Combined with talk therapy, it can help people deal with strong emotions, increase self-awareness and self-worth and decrease stress and anxiety.
Art therapy can involve a variety of creative expression including drawing, painting, coloring or sculpting, to name a few.
Over the decades, art therapy has been used mainly by mental health practitioners for patients ranging in age from the very young to the elderly, war veterans, prisoners and people with diagnosed mental disorders. By the 20th century, art therapy was a recognized field requiring certification and training in both art and therapy. Art therapy has also moved outside of mental health facilities and into other community settings such as schools, shelters, nursing homes, residential treatment facilities and halfway houses.
In more recent years, researchers have explored the benefits of art therapy for treating a variety of physical health difficulties. Some of their findings show art therapy:
Helped reduce pain, decrease symptoms of stress and improve quality of life in adult cancer patients.
Improved ability to deal with pain and other frightening symptoms in children with cancer.
Reduced stress and anxiety in children with asthma.
Stimulated mental function in older adults with dementia.
Indicated a reduction in depression in Parkinson's patients.
In her book, The Art Therapy Sourcebook, Cathy Malchiodi, a leading expert in today's art therapy movement, states that, through art therapy "people may find relief from overwhelming emotions, crises or trauma. They may discover insights about themselves, increase their sense of well-being, enrich their daily lives through creative expression, or experience personal transformation."
Michigan State University Extension recognizes that overall human health encompasses many aspects, and positive health outcomes involve integrated mental, physical, social/emotional and environmental approaches. Art therapy is one approach that has proven to benefit both mental and physical health. If you are interested in learning more about ways MSU Extension can help you be healthier, please visit our website, and check out some of our classes such as Stress Less with Mindfulness and RELAX: Alternatives to Anger.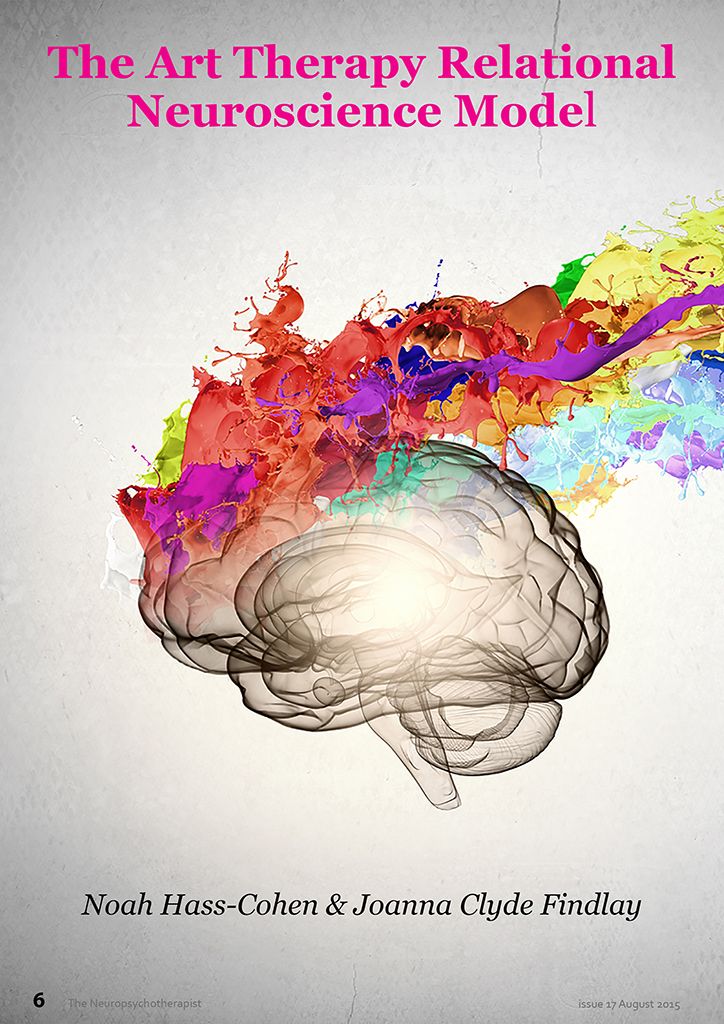 This article was published by Michigan State University Extension. For more information, visit https://extension.msu.edu. To have a digest of information delivered straight to your email inbox, visit https://extension.msu.edu/newsletters. To contact an expert in your area, visit https://extension.msu.edu/experts, or call 888-MSUE4MI (888-678-3464).
Did you find this article useful?
---
You Might Also Be Interested In
About Art Therapy - American Art Therapy Association
THE PROFESSION
.
Art therapy is an integrative mental health and human services profession that enriches the lives of individuals, families, and communities through active art-making, creative process, applied psychological theory, and human experience within a psychotherapeutic relationship.
 .
Art therapy, facilitated by a professional art therapist, effectively supports personal and relational treatment goals as well as community concerns. Art therapy is used to improve cognitive and sensorimotor functions, foster self-esteem and self-awareness, cultivate emotional resilience, promote insight, enhance social skills, reduce and resolve conflicts and distress, and advance societal and ecological change.
READ FULL DEFINITION
WHO ARE ART THERAPISTS
Art therapists are master-level clinicians who work with people of all ages across a broad spectrum of practice. Guided by ethical standards and scope of practice, their education and supervised training prepares them for culturally proficient work with diverse populations in a variety of settings.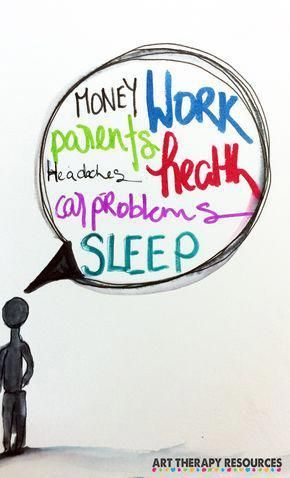 Honoring individuals' values and beliefs, art therapists work with people who are challenged with medical and mental health problems, as well as individuals seeking emotional, creative, and spiritual growth.
WHERE ART THERAPISTS WORK
Art therapists work with individuals, couples, families, and groups in diverse settings. Some examples include:
Hospitals
Schools
Veteran's clinics
Private practice
Psychiatric and rehabilitation facilities
Community clinics
Crisis centers
Forensic institutions
Senior communities
HOW ART THERAPY WORKS
Through integrative methods, art therapy engages the mind, body, and spirit in ways that are distinct from verbal articulation alone. Kinesthetic, sensory, perceptual, and symbolic opportunities invite alternative modes of receptive and expressive communication, which can circumvent the limitations of language. Visual and symbolic expression gives voice to experience and empowers individual, communal, and societal transformation.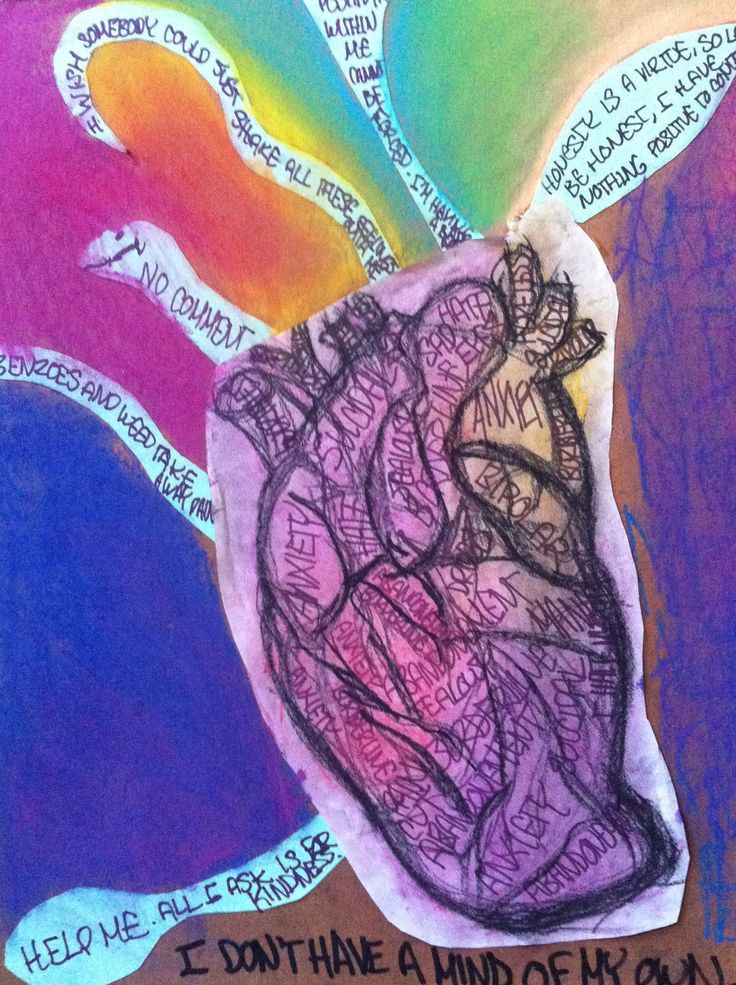 INACCURATE USE OF TERM 'ART THERAPY'
Inaccurate use of "art therapy" often occurs due to a lack of knowledge about the profession. Such instances provide an opportunity to offer accurate information and educate the public. It is with this in mind that the AATA encourages outreach to individuals and/or companies that may be found to inaccurately categorize activities (such as trainings that are offered by non-art therapists) or products (such as adult coloring books) as "art therapy."
Additional inquiries can be directed to the AATA at [email protected]
EXAMPLE ACTIVITIES
IN ADVERTISING
On occasion, non-art therapist practitioners might be found to advertise their services as "art therapy." This is an inaccurate use of the term, as art therapy can only be practiced by an individual who possesses the required training, certification, and/or state licensure. Bona fide art therapy is beyond the scope of practice of non-art therapists.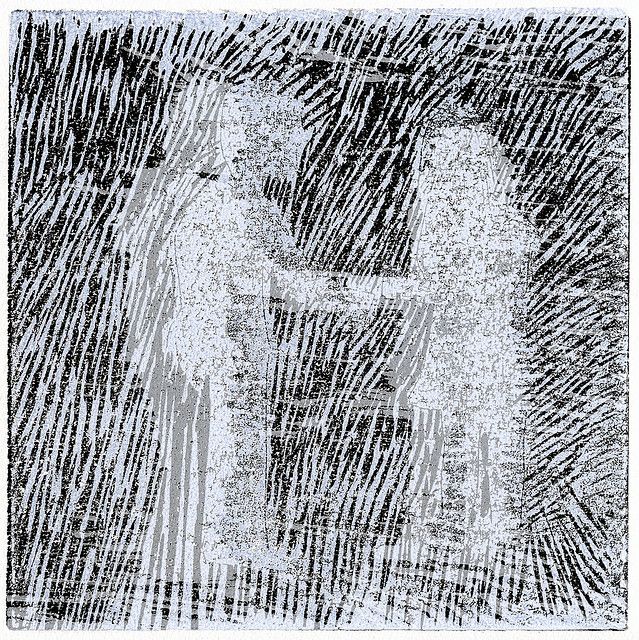 IN WORKSHOPS
Another context in which art therapy may be inaccurately categorized includes professional trainings that furnish a certificate upon completion, which may mislead the participant to believe that he or she can practice art therapy. These sorts of trainings, workshops, and the like, give attendees the erroneous impression that art therapy is a modality rather than a profession.
To prevent this problem, facilitators are advised to adhere to the AATA's Ethical Principles: "When providing training and/or supervision to non-art therapists, art therapists take precautions to ensure that trainees understand the nature, objectives, expectations, limitations, and resulting qualifications of the supervision and/or training as distinct from formal studies in art therapy" (8.6). As such, a disclaimer should be used to alert attendees accordingly.
EXAMPLE PRODUCTS
Several products on the market may inaccurately identify the term "art therapy.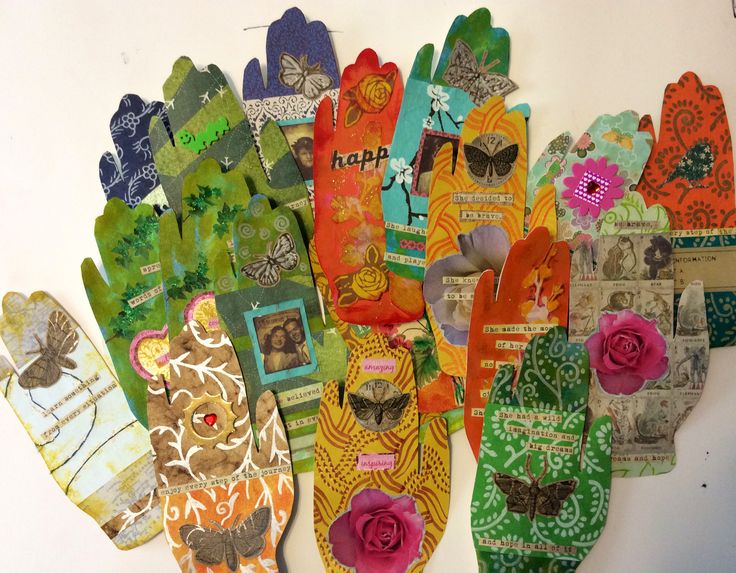 " Two such examples include art therapy apps and art therapy coloring books.
IN ADULT COLORING BOOKS
While the AATA does not discourage the use of coloring books for recreation and self-care, coloring activities must be distinguished from art therapy services provided by a credentialed art therapist. Review the AATA's official statements for details:
Art Therapy and Coloring Books: AATA Draws the Line, January 2016
The Adult Coloring Book Phenomenon, August 2015
For those interested in more information, the following articles provide accurate representations of both art therapy and adult coloring books:
"Adult Coloring Books: A Safe Space to Play with Color" by Conan Milner for the Epoch Times, February 2016
"Color Me Cautious: Don't Mistake Adult Coloring Books for Art Therapy" by John Diconsiglio for the Columbian College of Arts & Sciences, February 2016
"Adult Coloring Books" (Video) with Dr. Val Huet, the British Association of Art Therapists (BAAT) Chief Executive Officer for Reuters TV, December 2015
Art therapy as a method of rehabilitation of people with disabilities
Elderly and disabled people are a category of citizens who are in particular need of psychological rehabilitation and social adaptation to changed living conditions.
It is important for an elderly person and a person with disabilities to feel their usefulness for the family and society, the importance of themselves as individuals. This helps to maintain high self-esteem, form a new active life position, adequately relate to one's own aging.
Art therapy is a natural and gentle method of healing and developing the soul through artistic creativity, which has been actively developing as a complex of psychotherapeutic techniques since the 1940s.
Art therapy has no restrictions and contraindications, is always resourceful and is used in almost all areas of psychotherapy, pedagogy, social work and business.
Any person is able to express himself, his feelings and his condition with a melody, sound, movement, pattern. It happens that for some people this is the only way to let the world know about yourself, to declare yourself as a creative person.
The purpose of art therapy:
Improving the level of adaptation in society, rehabilitation of elderly people and disabled people in changing conditions of modern life and maintaining interest in it, as well as help in overcoming the feeling of uselessness and loneliness and disclosing potential resources of the individual.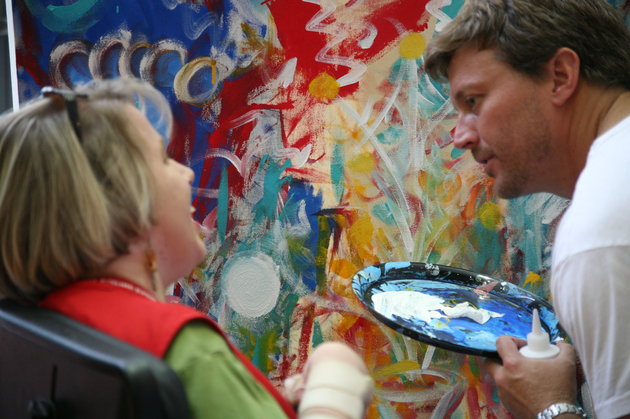 Tasks:
Preservation of inner harmony, which is now mainly based on the past;
Overcoming communication barriers;
Activation of mental functions (memory, attention, thinking).
Social significance:
Fine art is a creative act that allows a person to feel and understand himself, freely express his thoughts and feelings, free himself from conflicts and strong feelings, be himself, freely express dreams and hopes.
This is not only a reflection of the surrounding and social reality in the minds of children, but also its modeling, an expression of attitude towards it. By drawing, we give way to our feelings, desires, dreams, rebuild our relationships in various situations and painfully come into contact with some frightening, unpleasant, traumatic images. Thus, drawing acts as a way of comprehending one's capabilities and the surrounding reality, as a way of modeling relationships and expressing various kinds of emotions, including negative ones.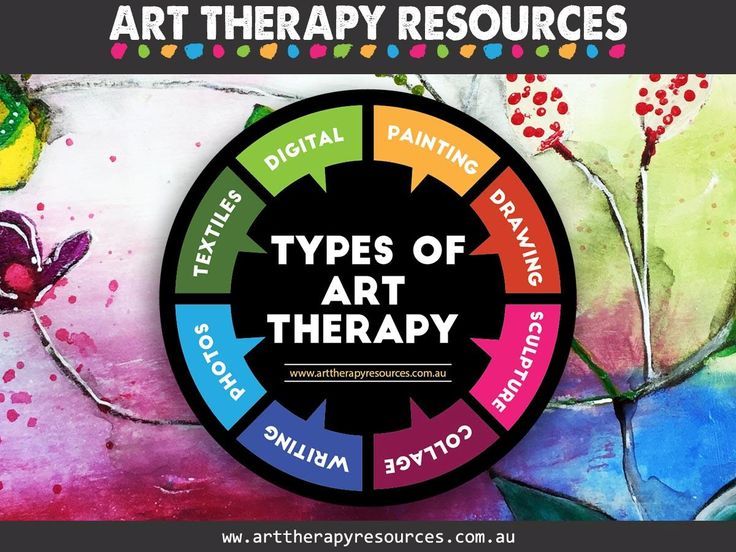 Therefore, drawing is widely used to relieve mental stress, stressful conditions, in the correction of neuroses, fears.
The most important technique of art therapy interaction here is the technique of active imagination, aimed at bringing the conscious and unconscious face to face and reconciling them with each other through effective interaction.
The practical significance is to preserve the dignity and rehabilitation of the elderly and disabled in the changing conditions of modern life.
Art therapy helps:
Personal creativity development
Formation of imaginative thinking
Development of fine motor skills
Stimulates creativity and awareness of the senses
Helps group members to interact better with each other
Formation of self-image
Awareness and expression of one's feelings
If you want to unleash your creative potential, work through and give vent to negative and traumatic factors, understand yourself and learn to better understand others, Welcome to the GAU KTsSON of the Oktyabrsky District! Experienced specialists will help you in choosing a direction and determining your desires and opportunities! Here you can sign up for group or individual art therapy courses!
Art therapy is a modern and gentle way of psychotherapy in the social and psychological rehabilitation of people with disabilities.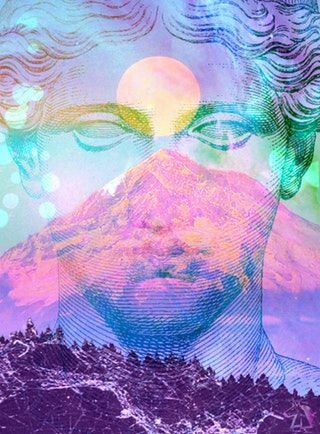 Art therapy: what is it? Handmade magic!
Modern healing through creativity!
Finding harmony, personal development!
The fascinating world in which you have to make many independent discoveries!
New experience that makes a person's life richer, thinking outside the box, self-confidence, a full, interesting life - is this not a reason to try creativity therapy?
Art therapy - literally means: healing with the help of drawing (painting). Art in itself is already healing, because. satisfies the human need for self-expression and self-regulation. It is believed that in the process of interaction with paints, paper, plasticine and their images, a person manifests himself in the results of his creative activity, goes through self-knowledge and self-expression. Negative feelings can be thrown out in an acceptable form, experienced and changed - as a result, a person feels relief from a difficult life situation.
Creativity itself makes a person's life interesting and rich. Art therapy allows you to: express yourself, your feelings, states, see your inner world, achieve positive changes in intellectual, emotional and personal development. And art therapy also gives you a chance to discover talents that you didn't even know existed. This is a powerful impetus for self-esteem and self-improvement." Among other things, being creative, we free ourselves from heavy thoughts and depressive moods, and also shed the burden of accumulated experiences. This is a kind of meditation that allows you to relax and clear your mind. Particularly pleasing is the fact that art therapy has no age restrictions and contraindications, and artistic abilities do not play any role.
Through self-expression, a person can look at himself from the outside, look at a problem situation from a different angle. When drawing, a person transfers his inner world into the drawing.
Despite its apparent simplicity, art therapy is a fairly deep form of psychotherapy that complements the main therapy in the treatment of neurosis, depression, stressful situations, and increased anxiety.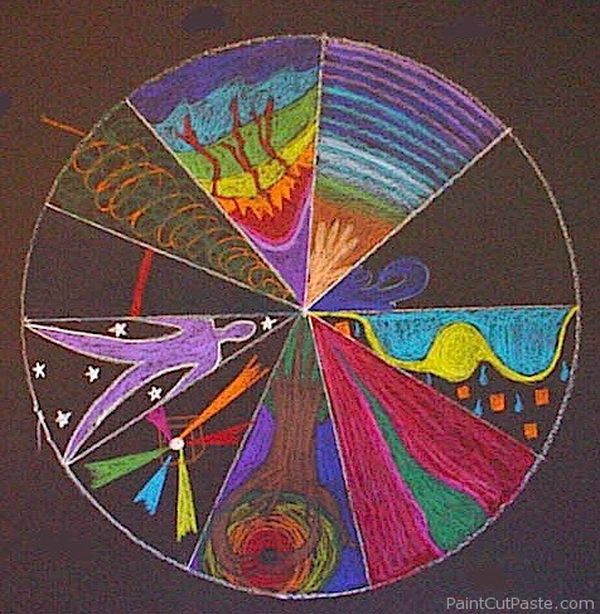 What is the value of art therapy?
The main value of art therapy is that it can balance the mental state of a person, increasing his ability to self-expression, self-knowledge and reflection. With the help of art, virtually all the feelings and emotions of a person are lived on a symbolic level: love and hate, resentment and joy, anger and delight, anger, fear, disappointment. And all this reaction takes place in a non-traumatic form for a person.
Drawing, coloring, writing, reading stories, sculpting figures, a person does not just solve some specific narrow problem. He learns to look at the situation from the outside, acquires a deeper vision and understanding of his life, finds important answers to eternal questions: who am I? Why do I live? What is important for me? What is my purpose, my truth, my meaning? What good do I bring to the world? Why am I valuable? What is my role in the world? And this is much more than just treating a particular symptom.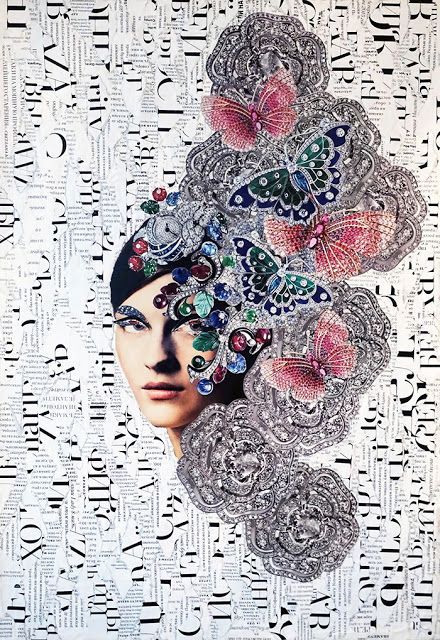 Like holistic medicine. Or a vision of the big picture, and the improvement of the whole organism at once.
                                                                                                                                                                                   — We all sometime ask ourselves the question - "Who am I? What am I?", but the creative expression of oneself can evoke the strongest creative feelings in a person, lead to the release of emotional impulses.
Expressing yourself through art is a painless way to express your feelings. Art therapy has neither restrictions nor contraindications, being a safe method of relieving stress. This is a natural way of healing, negative emotions are transformed into positive ones. Art therapy classes give strength, confidence, can help find a way out of an impasse. The use of artistic creativity helps to increase self-esteem and adequate acceptance of oneself in society. In the process of creativity, many problems that were deeply hidden come to the surface and they are solved painlessly.
Thus, painting helps a person to abstract from his problems and feelings and look at them from the outside.
All our unspoken thoughts are blocked in the body, and this leads to physical and neurotic disorders. Throwing out emotions and feelings on canvas, on paper, in dance, a person helps himself, his body to get rid of unnecessary "blocks" and to be alive. Creative manifestation of oneself is the way to oneself, the opportunity to successfully build one's life. When undergoing art therapy, a person reproduces his subconscious into a visual expression. Each person has a need to express himself, and, creating something, he feels satisfied, as if he finds himself, harmony in himself.
In art therapy, work is not evaluated or compared. This is an important point. It is difficult for an adult to decide on self-expression and he needs to be supported when he has taken the first step and decided on therapy. In art therapy classes, a situation is created in which a person himself can understand the meaning of his problems and find a way out of them, take a fresh look at the problem.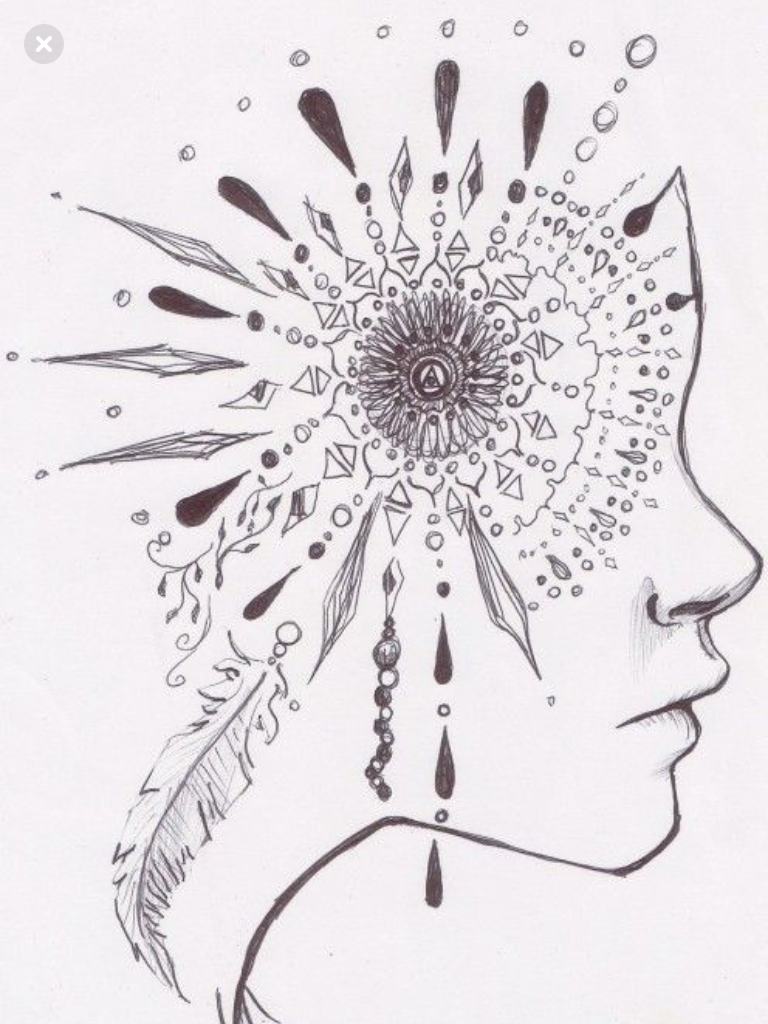 During art therapy exercises, people begin to feel each other, which creates an atmosphere of mutual understanding, unity, and each person feels their uniqueness. The result will surprise everyone, perhaps inspire new creative achievements, which, in turn, will bear fruit for you and your company.
The main features of art therapy:
a lot of constructive work with feelings and emotions
self-esteem increases
effectively affects repressed emotions
creativity contributes to the development of personality
do-it-yourself activities contribute to the harmonization of the inner world
beneficial effect on the inner psychological and emotional world of a person
no age limit
There are several main commandments of art therapy:
There is no task "to draw beautifully like an artist". The main thing is to draw or sculpt from plasticine the way it works. There are exercises in art therapy based on drawing seemingly meaningless doodles.
An art therapist will not explain to you "what is it that you drew", his task is to direct you to a splash of hidden emotions and your personal hidden meanings, as a result of which you can get relief and understanding of how to proceed.
You may not understand how this works - this is normal and optional.
The main possible results of art therapy work:
awareness and deep processing of emotions;
release in an acceptable form of unpleasant and disturbing emotions;
pain relief from the past;
discovering new resources and opportunities in your personality.
How long does art therapy last?
Art therapy can last from one meeting to several years: it all depends on the depth of the problem and the associated need to return positive emotions from being to a person. You need to understand that psychotherapy in general is a long process that can last from six months to several years.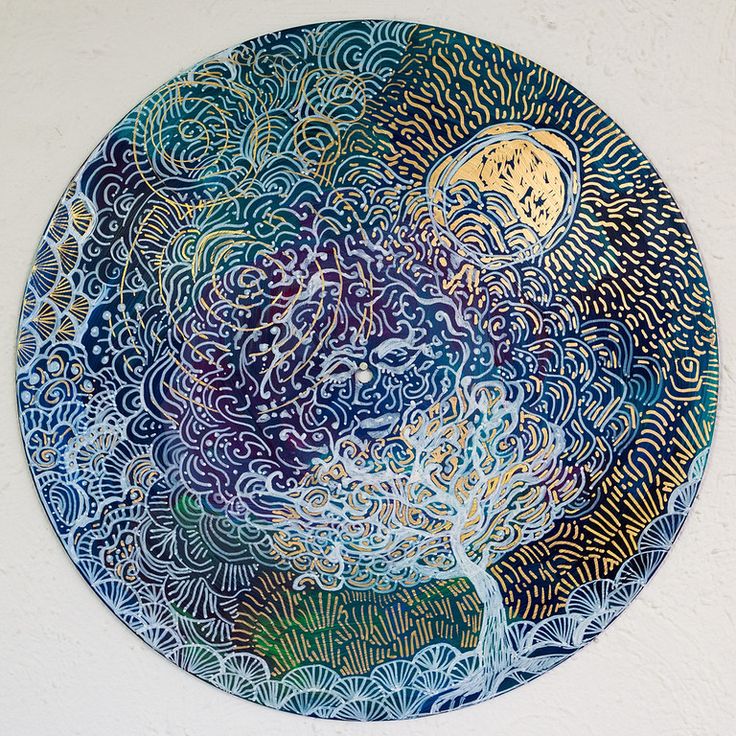 Everything is individual and depends on the specific situation and the person himself. Usually therapy is a weekly meeting. In acute situations, meetings are possible twice a week. There are options for meetings once every 2 weeks, but in this case, you need to understand that the main thing in therapy is regularity. At meetings less than 1 time per week, the effectiveness of therapy decreases. There is a short-term therapy option - about 20 sessions. With this type of therapy, there will certainly be clear results, but deep things can only be worked out for a long time.
What should I bring with me to a consultation with an art therapist psychologist?
No special requirements. Usually the art therapist provides all the necessary materials for the work, but if the client is more comfortable with his own paints or pencils, especially in long-term therapy, this is possible.
What specifically, for example, an art therapist might suggest you do:
Draw your anger;
Close your eyes and create an amulet out of clay;
Express your feelings on crumpled paper, and so on.
ART therapy works well with:
psychosomatic diseases:
various fears and phobias;
internal conflicts - rejection of oneself or any part of oneself
uncertainty, resentment, isolation;
is indispensable in the period of personality formation and in the crisis of the second half of life;
reduces psycho-emotional stress in stressful situations;
contributes to the rapid recovery of forces;
helps maintain a high level of intellectual and emotional activity;
is favorable for quick and effective recovery of the body;
If you want to reveal your creative potential, work through and give vent to negative and psycho-traumatic factors, understand yourself and learn to better understand others, Welcome to the GAU KTsSON of the Oktyabrsky District! Experienced specialists will help you in choosing a direction and determining your desires and opportunities! Here you can sign up for group or individual art therapy courses! Start to better understand yourself and the world around you today!
THERAPIST-CLIENT interaction
4.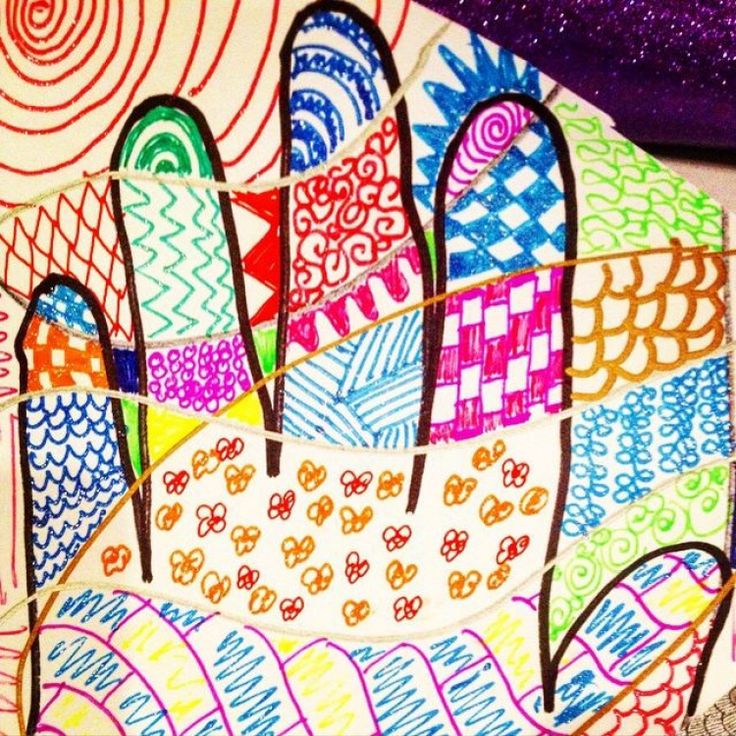 1.1. Art therapy room as a special space
Along with the development of art therapy, norms were formed that determined the working conditions, the organization of the environment and its equipment with various visual means and materials. Despite the variety of forms and models of individual, group and family art therapy, as well as significant differences between clients and their groups, general requirements for art therapy room equipment have been formed. In recent years, it has also been recognized that the holistic environment of art therapy is an essential prerequisite and one of the factors of treatment (Fenner, 2011; Henley, 1995; Kalmanowitz and Lloyd 2002, 2005; Killick, 2000; Malchiodi, 1998, 1999; McNiff, 2004; Moon, 2002, 2010; Wood, 2000). These requirements are a consequence of art therapists' understanding of the idea of ​​a psychotherapeutic space and their attempts to combine it with ideas about the conditions necessary for engaging in visual activity.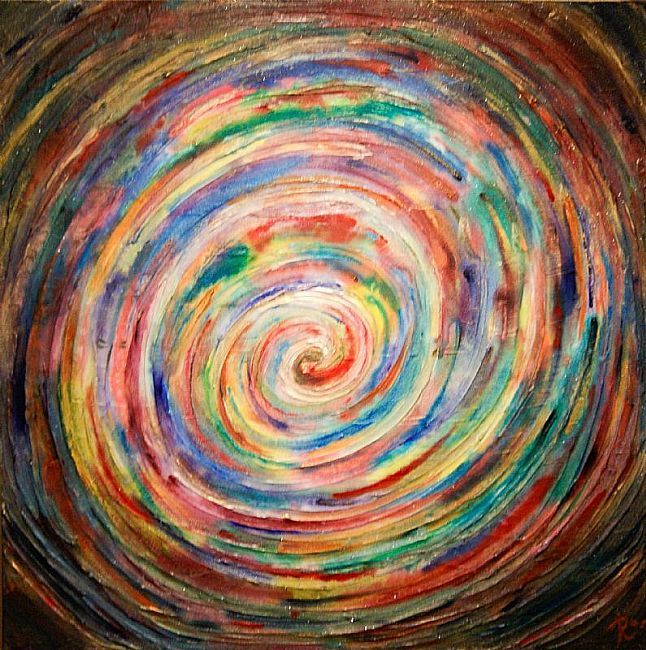 The psychotherapeutic space is considered as a special environment in which the interaction between the psychotherapist and the client takes place. It has a psychoanalytic origin and denotes not only the specific features of the organization of the physical environment of the psychotherapeutic office, but also the special atmosphere that is created in this office due to a number of factors. As M. Hahn notes, "Freud's unique achievement is the development and use of the psychotherapeutic space and distance between the patient and the analyst. In this space and at this distance, the relationship between them becomes possible only through their ability to maintain and work with illusions. Freud formulated concepts of space, time, and process that potentiate illusions and thus enable symbolic discourse to be activated" (Khan, 1974). Khan also explains that illusions are a precondition for transference. It should be added that the term "illusions" in the psychodynamic sense refers to certain changes in the client's perception, in particular those associated with psychological regression, which is a necessary condition for the actualization and manifestation of the material of the unconscious.
The concept of psychotherapeutic space also presupposes a sufficient degree of privacy and psychological security in the relationship between analyst and client, which makes it possible to develop the psychotherapeutic process. Additional conditions for privacy and psychological security and, accordingly, the necessary prerequisites for creating a psychotherapeutic space, in addition to the physical and symbolic environment of the office, in analytical work are traditionally:
• conclusion of a psychotherapeutic contract that regulates the goals and conditions of psychotherapeutic work, its payment, the frequency and duration of sessions, and other points;
• stable and predictable spatial and temporal boundaries of psychotherapeutic work, which are created by using a constant place and time for holding sessions and their regularity throughout the psychotherapeutic process;
• personality of the psychotherapist.
In the organization of the psychotherapeutic environment in analytical psychotherapy, great importance is attached to its functionality associated with the possibility of conducting an analytical dialogue and working with free associations.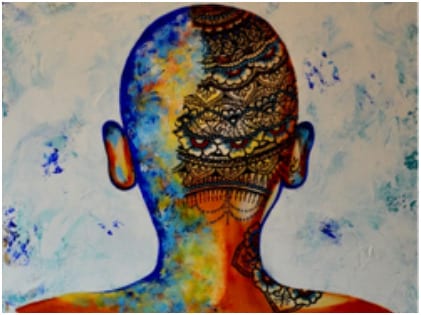 For this, as a rule, a couch and chairs are enough. The presence of additional items, including shelves with books, art objects is minimized. Thus, the "neutrality" of the environment is maintained and the possibility of immersing the client in intrapersonal material. At the same time, certain elements may be present that allow the client to feel the psychotherapeutic space as a special kind of environment, separated from the usual environment and having the ability to enhance symbol formation and projections.
The well-known British analytically oriented art psychotherapist D. Chaveryen describes the art therapy room as follows: "Whatever happens here, it will be separated from everyday life to one degree or another and be an object for observation. This is of great importance, because without a sense of space taken out of the outside world, the patient's tendency to act and react unconsciously, that is, in the same way as he behaved in everyday life, will remain. The presence of certain boundaries provides an opportunity to maintain a psychotherapeutic distance.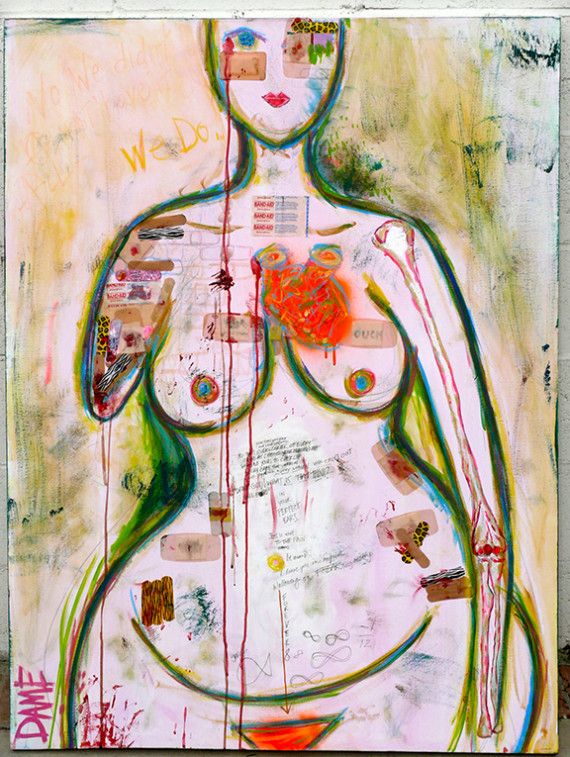 It also allows the client to withdraw from the outside world, which enables him to psychologically regress and function as an observer of his own behavior" (Schaverien, 1989, p. 149).
Chaverien also introduced the concept of "framework" in relation to the art therapy experience and the art therapy room. She sees the physical environment of the office and the ritual-like activities of the art therapist during sessions as metaphors for the outer frame. She notes that within this outer frame there is another one - the inner frame, which organizes the creation of images and mental processes of the client. She compares this process of organizing experience by framing it with a window view, whereby our perception of reality is also framed. Such a frame focuses on what is of greatest interest to the client at a particular point in time. A suitable, skillfully organized art therapy environment creates a feeling of "relaxed anticipation, increased receptivity, wandering consciousness and unfocused vision" (Schaverien, 1992, p.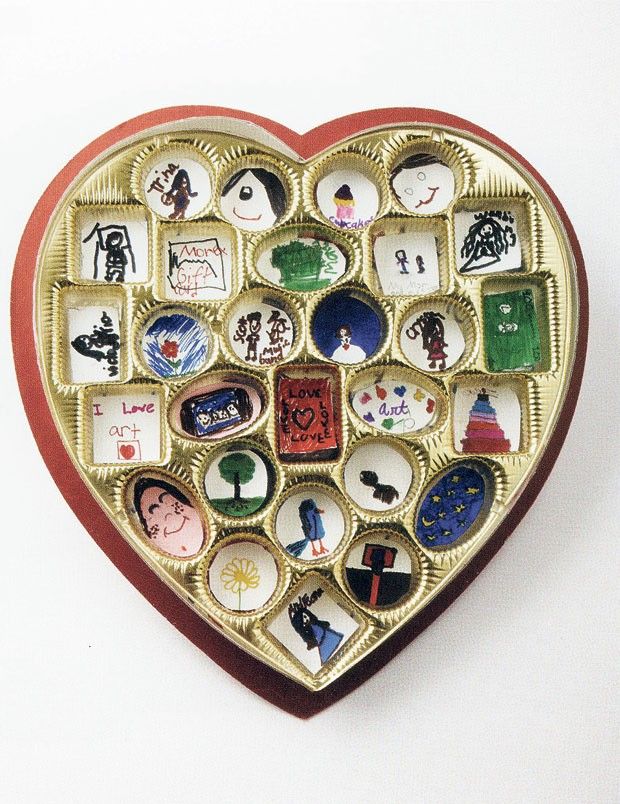 68).
Unlike verbal psychotherapy and counseling, in particular, psychoanalysis, art therapy involves not only the use of visual, symbolic means in the interaction of the client with the specialist, but also his mandatory involvement in visual activity. Therefore, from the very beginning of the development of this direction, art therapists paid priority attention to ensuring that the environment had everything necessary for artistic practice. At the same time, representatives of the "therapeutic visual arts" sought to follow the traditional rules for organizing and equipping the environment for art studios (art studios), while art therapists, in addition to the conditions and means for visual activity, sought to organize a place in the office for communication with clients in the spirit of analytic conversation, and art therapists working with groups also organize spaces for group discussions and other non-pictorial activities.
As art therapy developed, specialists also began to pay attention to the symbolic meaning of various visual and plastic elements of the holistic environment of the office, including artistic means and materials, products created by clients, as well as objects not directly related to visual activity.
Case and Dally note that "every person who comes to an art therapy office uses it in a different way and develops a unique relationship with the art therapist. And although the same space will be perceived differently by different clients, it will always play the same role, being not only the actual location of the client, art therapist and visual materials, but also a symbolic space" (Case, Dalley, 1992, p. twenty).
K. Wood (Wood, 2000) believes that an art therapy studio should invite its visitors to be included in the process of visual activity. D. Enley (Henley, 1995) believes that when crossing the threshold of an art therapy room and reacting to its environment, the client forms certain expectations, fantasies and assumptions. K. Malchiodi (Malchiodi, 2002) emphasizes the role of the visual environment in creating a special atmosphere in an art therapy room, somewhat similar to a sanctuary.
P. Fenner writes that "The art therapy room can be perceived as a psychological reflection of intimacy, based on the experience of sensory perception .
.. Clients can pay attention to various elements of the environment, from the clothes of the art therapist to office furniture. Visual perception involves taking into account the material aspects of the environment and its influence on the people in it ... Although art therapy pays increased attention to visual perception ... it can be recognized that we simultaneously "pass" the environment through different channels of sensory perception" (Fenner, 2014, p. 45 ).
Professional art therapists tend to be highly sensitive to the perception of the visual environment and tend to perceive it as a symbolic inductor with significant potential to influence clients and provide them with material to shape their own experience. Referring to the theory of visual perception by J. Gibson (Gibson, 1986) and trying to comprehend the environment of art therapy from the standpoint of this theory, Fenner also notes that "the environment has such a property as the ability to be subjectively appropriated by people.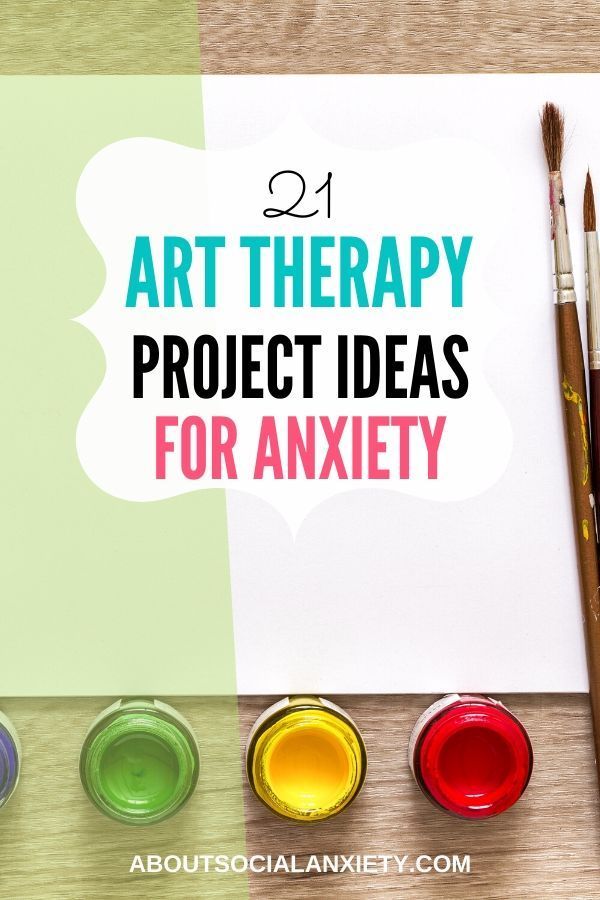 It can become a fact of our attention, being perceived not as a subject and not as an object, overcoming the border between the subjective and the objective... Thus, it does not matter in principle whether we create our own art object or perceive an already existing object, such as, for example, a brush, or a stack, or a particular environment, like, say, a view from a window or a picture on the wall. The environment is presented as a system of objects with a significant potential for the appropriation of different qualities ... Clients will perceive differently in the environment what has therapeutic potential for them and meets their needs. Clients are active subjects, and by no means passive recipients of incoming information. They extract what they need from this information" (Fenner, 2014, p. 45).
The heightened sensitivity of art therapists to the perception of the elements of the visual-plastic environment of the room also gave rise to different points of view on the placement of visual material on the walls of the art therapy room.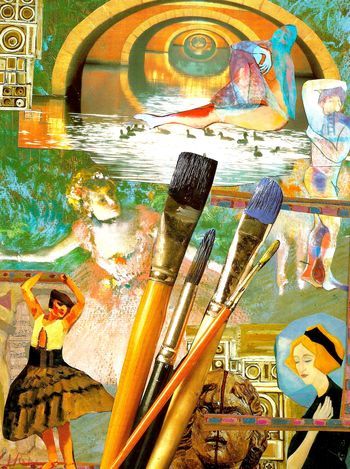 On the one hand, there are many art therapists who believe that placing any kind of visual products (reproductions of paintings or original works of clients) on the walls is highly undesirable, as this will make it difficult for the client to find authentic ways of expressing himself. On the other hand, there are specialists who place reproductions, individual works of clients and other artistic or plastic objects in their office, but at the same time strive to take into account their impact on participants in art psychotherapy.
Art therapy definition of psychotherapeutic space is very close to Winnicott's concept of "play space" and "facilitating environment". By the concept of "facilitating environment", he, as you know, denotes that special atmosphere that is created by the mother in her relationship with the child in the first two years of his life and allows the child to master and use "transitional objects". Thanks to this, he forms a greater psychological independence from the mother and develops the ability for play, creativity and symbolic communication.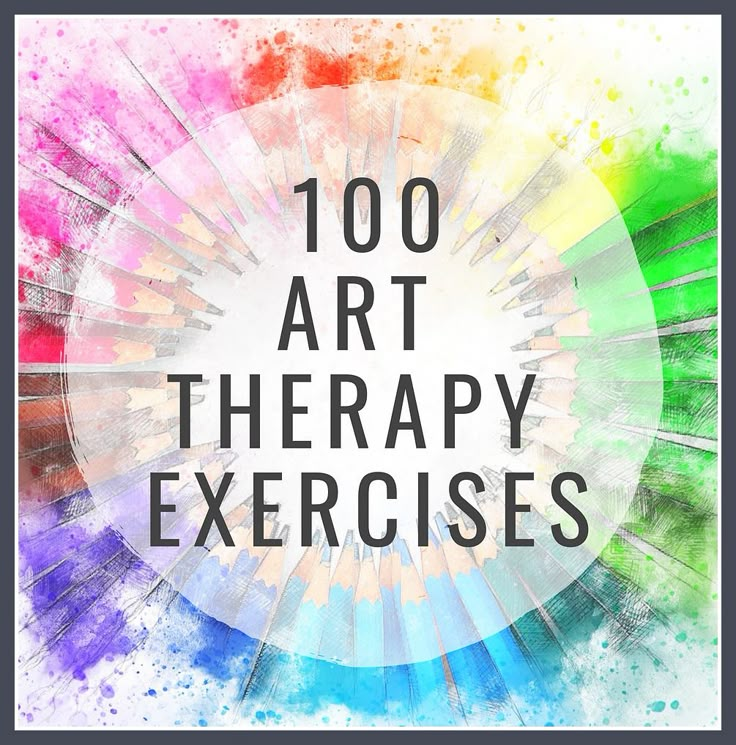 Therefore, the art therapy room and its equipment can be considered as a special space for symbolic play and creativity, in which the role of "transitional objects" is played by various visual materials and even interior items, such as, for example, individual art reproductions hanging on the walls or works created by cabinet visitors (Case, 1998).
In creating an atmosphere of play and creativity, which is so necessary for building an art therapy space, a non-directive approach plays a certain role, providing the client with considerable freedom of action and the possibility of contact with inner feelings and fantasies as the basis of artistic expression. It should also be recognized that it is important for a specialist to designate the rules and conditions for effective work. The art therapist, in particular, makes it clear to the client that he can freely use any visual materials and means, creating from them whatever he wants, and that the results of his visual activity will not be critically evaluated in terms of their form and content.
. The art therapist can also explain to the client that he is not at all obliged to portray something right away, but that any attempt to reflect his feelings and thoughts in one form or another of art will be welcome, at any time when the client is ready to do so.
A combination of factors characteristic of the art therapy environment allowed M. Argyle to use the concept of "creative arena" to designate the atmosphere of an art therapy room. Working with children, he notes the special role played by maintaining a relative order in the office, although children are allowed to behave there completely freely and use the materials in any way. He writes that "the office is clean, so if the child gets it dirty, it will be perceived as a mess of his own creation, and this feeling will contrast sharply with his usual feeling of general disorder in the children's team. Thus, the child will learn to create order out of chaos... realizing his creative potential... The entire space of the art therapy room is a "creative arena" in which the child can overcome his mental trauma and ignite with a spark of creativity.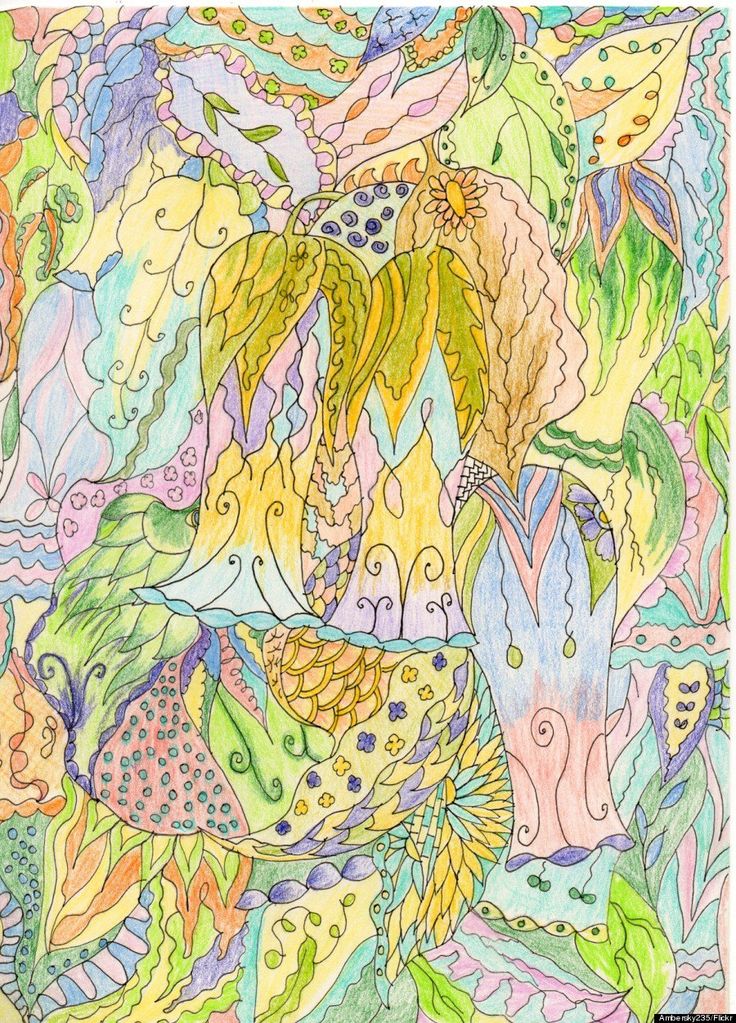 Thanks to classes, he gains self-confidence that allows him to solve his problems related to learning, communication with family members and peers" (quoted in: Case, Dalley, 1992, p. 97).
Thus, the combination of different features of the psychotherapeutic space in relation to art therapy work is unique and combines both the traditional psychoanalytic idea of ​​the psychotherapeutic space and the idea of ​​the art therapy room as an environment for visual, creative activities, games and symbolic communication . In many ways, the environment of an art therapy room is a space of a special kind, which determines its significant treatment, correction and development opportunities for clients.
At the same time, it would be wrong to consider the psychotherapeutic (art therapy) space as isolated from the external physical, natural, cultural and social environment. In contrast to the period of "classical" psychotherapy, with its characteristic predominant attention to the intrapersonal problems and unconscious processes of clients, the modern stage of psychotherapy is characterized by a greater desire to maintain an interaction between the intrapsychic processes of clients and the external processes of the environment.
As Moon notes, "While the art therapy room continues to be seen as a 'refuge', it is no longer so far away from the places where patients spend their daily lives… Every evening, people come to the art studio to bring the breath of life into it, the atmosphere of a complex multicultural the community they are part of. It is not surprising that if art comes to the studio from the outside, it is in many ways different from what it used to be... Modern patients not only draw and discuss the products of their creativity, but also create collages, demonstrate and transforming family photos, taking care of plants, creating alternative clothes or jewelry from unnecessary items, writing poetry, listening to lectures accompanied by slide shows, exchanging cooking recipes. and develop skills, but also earn money, gain recognition, express your disagreement not with social injustice, declare their belonging to a certain group, create gifts for friends, change the system of social relations, express their feelings and thoughts" (Moon, 2011, p.