Sensory and fidget toys
Best Sensory and Fidget Toys for Kids -- 2022
Some people think that sensory toys — toys that engage children's various senses (sight, sound, smell, taste and touch) — are only beneficial to kids who are on the autism spectrum, or those with sensory processing disorders or difficulties. Not so!
Sensory toys are wonderful for all children (and grown-ups, too!) because they help kids self-regulate and become fully immersed in their play experience. Not to mention, sensory play can also help kids feel calmer, more focused and less anxious. Win-win!
Here are some fan favorites:
Toys Sense & Grow Sensory Play Table for Kids ~ $28
This unique activity table offers many different textures and sensory items for kids to sculpt, squeeze, shape and explore! It comes with sand, stretch sand, slime, modeling clay, water beads and play foam. Bonus: it's great for hand-eye coordination, dexterity and fine motor skills.
Suitable for ages 3+.
Magic Tissue Box ~$25
Kids can pull textured scarves out of a plush tissue box and discover exciting colors and textures. It helps develop coordination, exploration, color recognition, hand-eye coordination, dexterity, and fine motor skills. Suitable for 5+ months.
Textured Bean Bags ~$19
Surprise! What will your child pull from the bag? Each bean bag comes in a different texture, shape and color so your little one can enjoy a different sensory experience each time. This set comes with cards that explain all the benefits of sensory play.
Fat Brain Toys Dimpl Digits ~ $19
These squishy, silicone bubbles are perfect — and so fun! — for little fingers to press and pop. On one side, the bubbles show numbers 1 through20 in English, while the other side has the written numerals in Spanish. They're also imprinted with dots for kiddos to feel and count.
Sensory Theraplay Subscription Box ~$42 per month
Designed for children with autism and sensory processing challenges, sensory therapy boxes are curated monthly by a pediatric occupational therapist.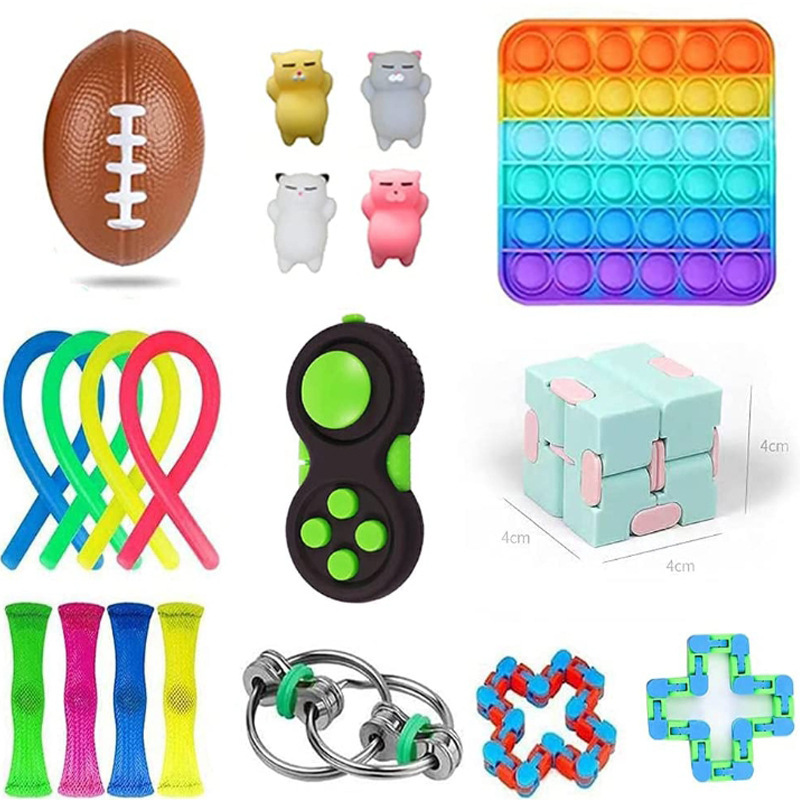 However, any child — even those with no sensory difficulties at all — will enjoy playing with these calming, self-regulatory and satisfying toys. Boxes include 5-7 sensory items, such as putty, aromatherapy dough, textured tactile toys/ fidgets, craft activities, light up toys, stress balls, and more! Best for 5-9 year olds.
Sensory Bins ~$Price Varies
These adorable and handcrafted sensory boxes will keep your kids (and also you, dear parents) entertained for hours. The dough is so fun to mush your fingers into, and kids can make all sorts of fun scenes with the figurines and other accessories. It comes in many different styles and themes. See them here.
Shasibo Shape Shifting Box~$25
This little box, made of 36 rare earth magnets, can transform into 70 different shapes! My girls (ages 5, 5 and 9) are obsessed with this thing!
Gonge Riverstones ~ $74
This sensory toy set offers a fun, adventurous way to encourage gross motor skills, coordination, balance, and weight-transference.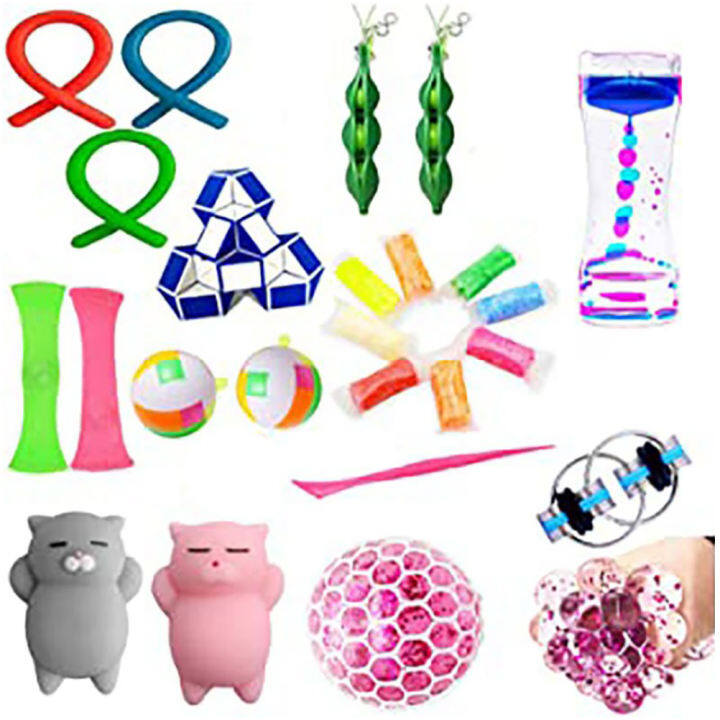 We love that the stones stack up for easy storage too.
Poppin' Pipes Sensory Tubes ~ $7
This vibrantly-colored 4-pack of pipes pop, connect, stretch and make all sorts of fun shapes and noises!
Pop Fidget Spinner ~$5 for 4-pack
I may or may not have stolen all of my kids' pop fidget spinners. Seriously, these things are so darn addictive and satisfying. When my kids need a break from all their constant daily stimuli, they love to pull these out and spin and pop. (And so do I!)
Indoor Swing ~$78
No hardware needed! Just place the two vice grips at the height you want, insert the metal bar to extend across the doorway, and hang the swing. Swing can be adjusted to fit kids of all sizes, up to 150 lbs.
Kinetic Sandbox Set ~$12
Mess-free (almost!). Mold castles, crabs and turtles with 1lb of purple kinetic sand and use the included shovel tool to dig, scoop and mash. The sandbox set even includes a tray for contained play, perfect for the indoors.
Squish it, cut it, scoop it, mold it – the creative possibilities are endless!
Pop Its ~$Price Varies
Pop Its galore! Kids can pop in all the ways with items such as Pop It journals, Pop It bracelets, Pop It games, Pop It purses… the options are endless!
Wiggle Seat Sensory Cushion ~$19
Sitting still is tough even for the calmest of kiddos. But these sensory cushions make it a whole lot easier for kids to get comfy and concentrate. The little nubs on each side offer children just enough tactile stimulation to help improve their focus. Great for learning at school, home, mealtimes, etc.
Liquid Timer Sensory Toy ~$15 for 3-pk
Watching these colorful oil bubbles float downwards for two minutes is sure to provide a sense of calm for kiddos. Also fun: the droplets make the colorful little wheels spin on their way down! When the droplets reach the bottom, flip it over and do it again. Ahhh, zen.
Stretchy String Fidget ~$10 for 5-pk
Suitable for ages 3+, stretch, pull, twirl, wrap and squeeze these malleable strings.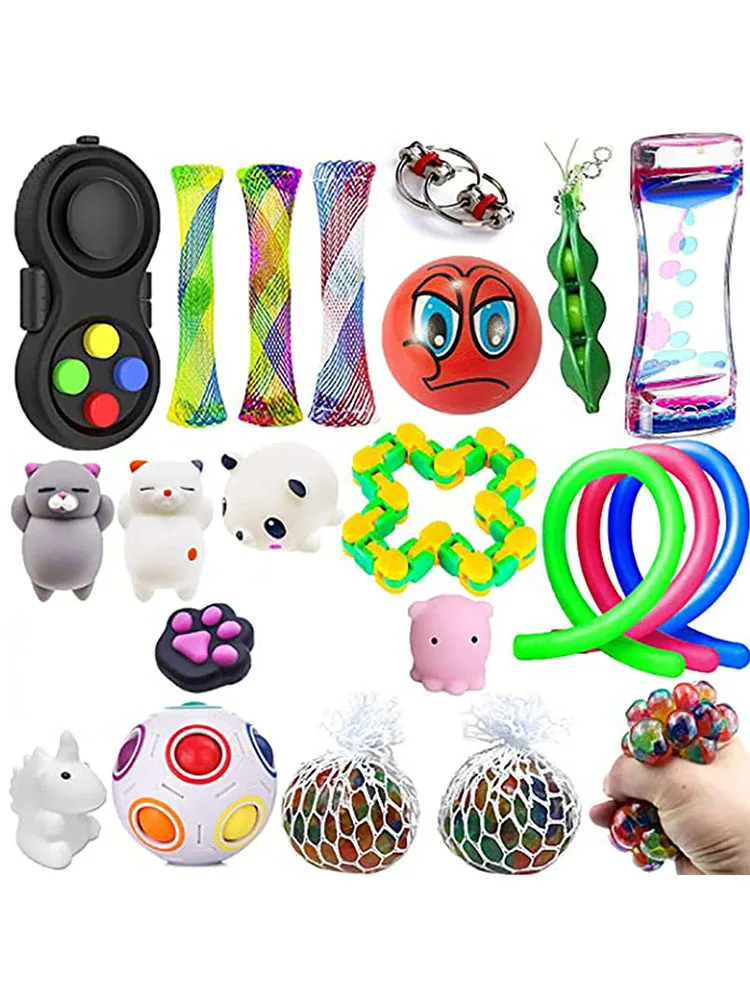 Great for sensory and tactile stimulation.
Sensory Brush ~$10 for 3-pk
This therapressure sensory brush is meant to help improve attention span, focus and ability to transition between activities. Great for kiddos (and adults) with sensory processing difficulties, just run the soft bristles over the skin with moderate pressure for a calming sensory experience.
There you have it. We hope you've found some helpful sensory items to add to your child's toy bin. If we've missed any that your kiddos love, please share with us in the comments below!
Happy playing!
About the Author
Marissa Bader is our Twins Editor and mental health writer, as well as the author of the children's book, The Only Me. She holds a BA in journalism and a MA in marriage and family therapy. Mama to twins girls and their singleton big sis, when she's not kissing owies, playing dress-up, or mediating sister squabbles, Marissa enjoys dancing (you should see her get down when nobody's watching!), and writing about topics pertaining to mental health, wellness, fitness and parenthood.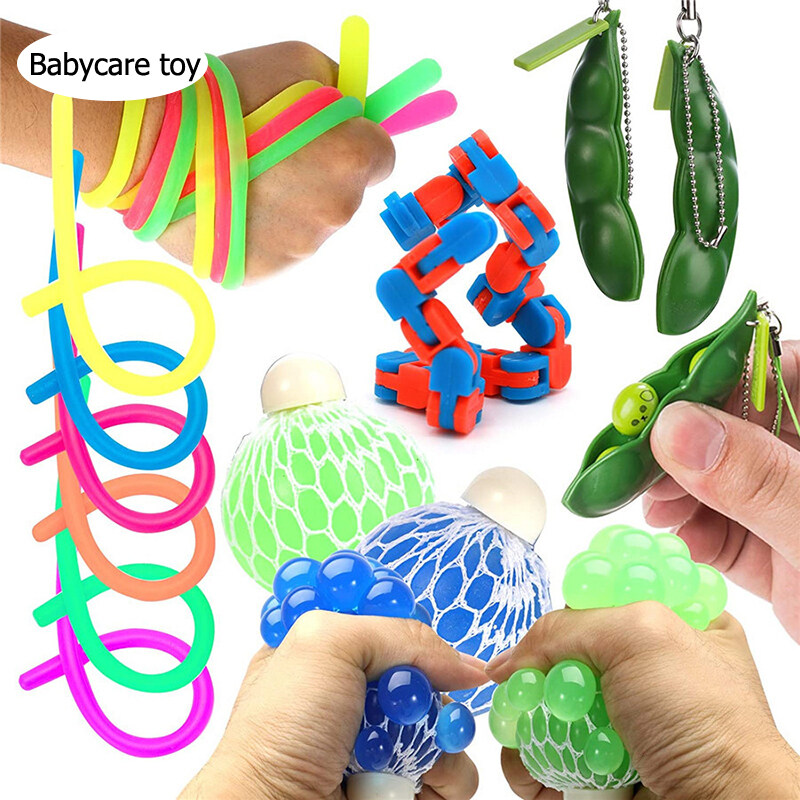 Marissa lives in the frozen tundra, aka, Minneapolis, MN.
Fidgety kids fidgets for less one stop toy store fun gifts Cincinnati – My Sensory Tools
View all
Squeezy Sugar Fidget Ball
$6.00
Show options
Full details
Type Girl - we'll choose from purple pink blue Boy - we'll choose from orange green yellow blue
Girl - we'll choose from purple pink blueBoy - we'll choose from orange green yellow blue
Assortment Fidget Pack - Girl - we'll choose from purple pink blue is backordered and will ship as soon as it is back in stock.
Feel calm, focused and manage stress
Stress and Anxiety Solutions .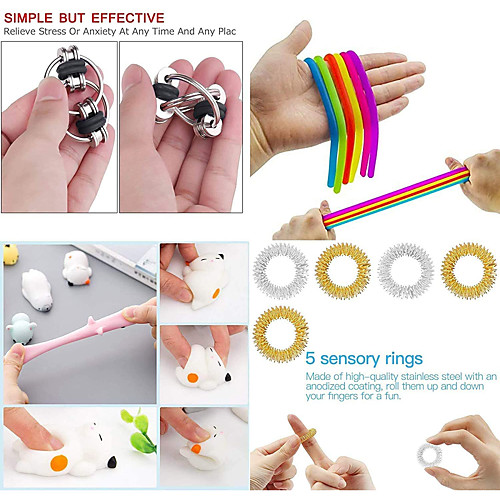 ...
Several fidget toys aim to reduce stress and anxiety such as things you can press, click, squeeze, squish, roll, spin, manipulate or stretch.  Fidget toys with sensory appeal are especially favored by those who pull their hair, bite pencil tops/erasers, flap their hands, spin around, pinch or squeeze things.  
Stress and anxiety is on the rise, not only for adults but children too!  "Play" is fun and triggers the release of endorphins; the body's natural feel-good chemicals.  Endorphins promote an overall sense of well-being. Play, especially sensory play has proven to help children relax, focus and feel better. It opens up the imagination, foster critical thinking and ease stress.
One stop, fidget shop. We have over 100 fidgets to choose from. Stretchy, Bendy, Squishy, Pop Its and more! Toys and tools for sensory seekers and fidgety kids are essential for our kiddos overall well being. Browse our site for tools & toys that help our kids feel relaxed, focused and feeling better.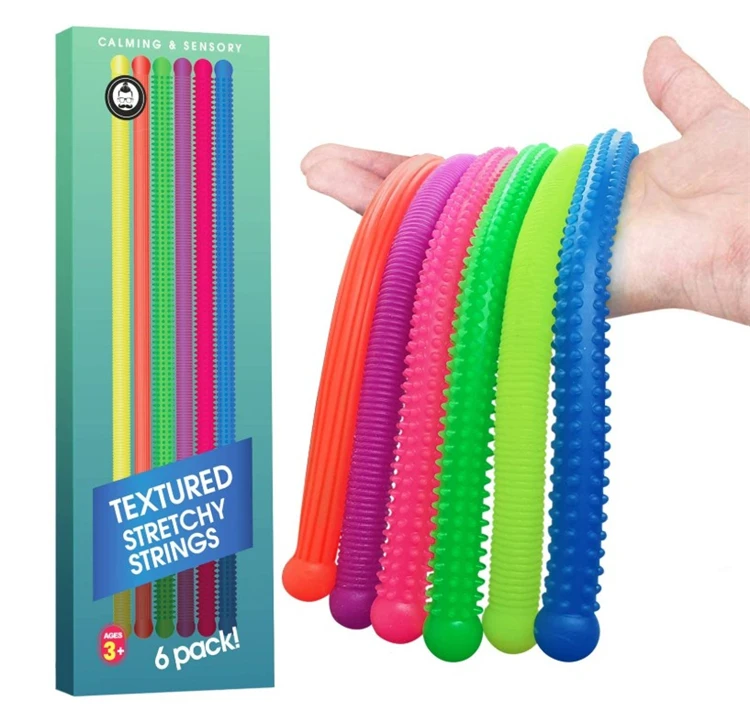 View all
Clack & Pearl Duo 2 Handed Ball
$9.00
in your cart
3pk Squeezy Sticky Orb - Mini Neon
$3.50
Show options
@mysensorytoolsplay #mysensorytools#tradersworld #fidgettoys #fidgettoystrading #TeamUSATryout ♬ AIN'T GONNA STOP - Carol Kay
Humble Beginnings.....
I am asked pretty often "How long have you been doing this?" Humbly answers, for the last 10 years.
To start, I was raising a son with autism. He's nearly an adult now but was 7 when I started this journey. As I watched him struggle to communicate and regulate his moods, I became a volunteer at a behavior health center in 2011 as a way to seek answers.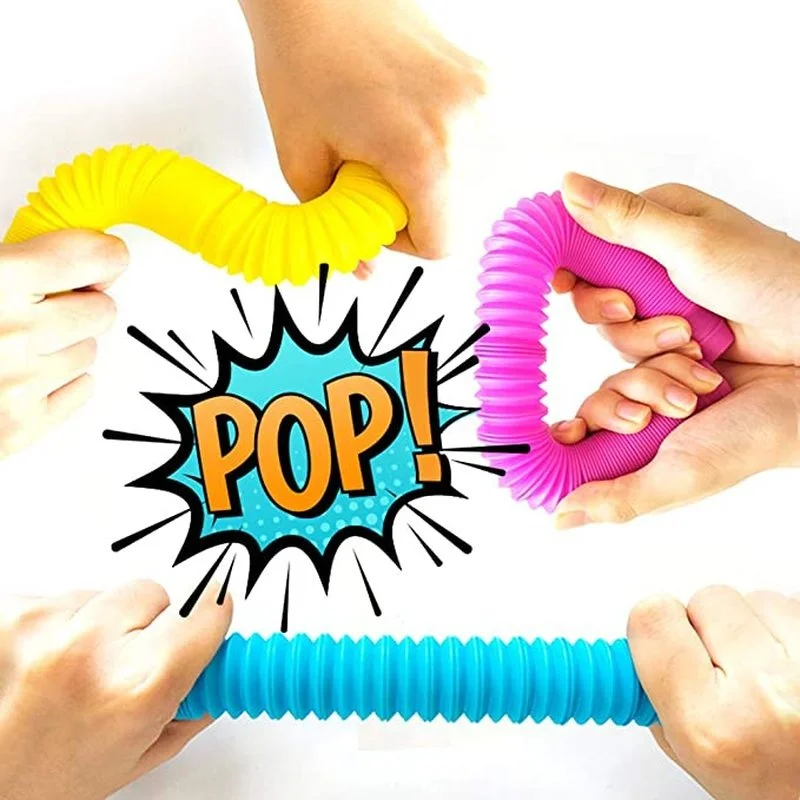 This decision propelled my journey to discover a way to support children with a medication free, stress and anxiety option. The answer was fidget toys.
At the time, there were limited resources, products and overall options available to those facing stress related behaviors and anxiety. Through the experience of working with children with autism, anxiety and other behavioral challenges, it was noted how fidgeting seemed to relieve some level of stress. Squeezing, pushing, poking, pulling, turning, watching or rubbing. I began the retail journey on-line, expanded into a resource center and 10 years later, here we are.
In 2020, Covid propelled children of all ages and abilities to seek out new ways to relieve their stress and anxiety; being at home simply magnified it. Fidget Toys found on-line led them to visit My Sensory Tools where they could find most all of their favorite fidgets, all in one place.

consultation for parents "Sensory toys with their own hands" | Consultation (preparatory group) on the topic:
"Do-it-yourself sensory toys"
Showing imagination and making efforts, spending a little time and money, you can make useful toys for your children with your own hands.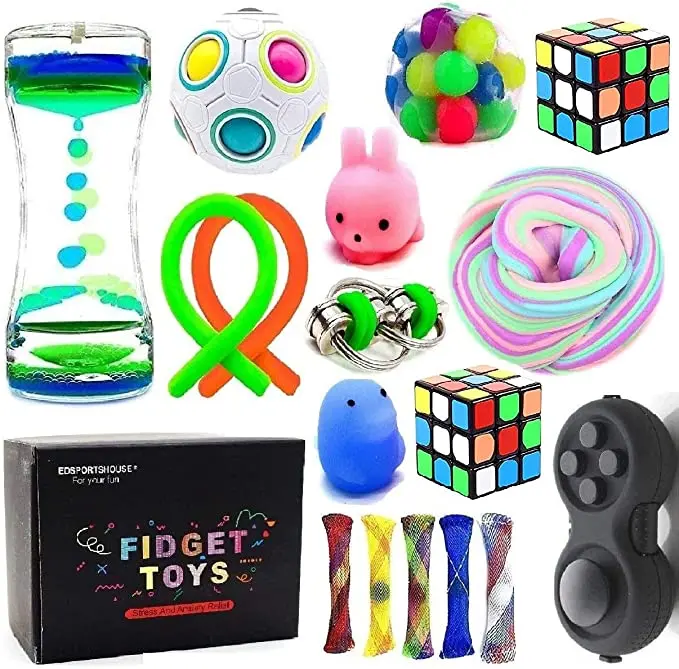 Rattles
For making, you need to take small jars from under any cream, thoroughly washed. Pour any filler into them (cereals, buttons, coins, and in general everything that is enough for imagination). Well close and - you can play! You can change the sound of such toys by pouring a different filler. nine0003
Educational mat
Very useful, multifunctional toy! It is not necessary to spend money on a "store" rug, you can make it yourself. The main thing is the observance of the principle of a developing mat - the maximum of all kinds of "irritants". In other words, this toy should stimulate the training of vision, hearing, touch. And in order to stimulate speech development as well - speak with the children all his and your actions!
As a base, you will need a piece of strong and thick fabric measuring a meter by a meter (or at your discretion). Choose shreds of different colors and textures for the rug (you can use pieces of fur, suede, leather). The main thing is that the shreds are bright, aesthetically designed, and attract the attention of children.
Find several large buttons of different colors and shapes, laces or satin ribbons, bells with different tones (rattles can be used), a small mirror in a solid frame - and everything that your fantasy tells you. Sew all these items in random order onto the base. Everything, the toy for children is ready! nine0003
Training shoes
Many children have an unhealthy craving for their parents' shoes - they drag dirty shoes around the apartment and even try to taste them. During this period, special training shoes can be made for the child. You can take old sneakers, wash them with baby powder, and then decorate the toy to your taste - sew on large buttons, additional laces, paint in bright colors.
Tactile bag
The game is based on the well-known game "Magic bag", in which you need to identify objects of different shapes by touch. In this game, you need to guess objects not by shape, but by texture. Materials for manufacturing: the same caps from plastic bottles, cardboard, sandpaper, carpet, fabric (velveteen, leather, fur, silk, denim), corrugated cardboard.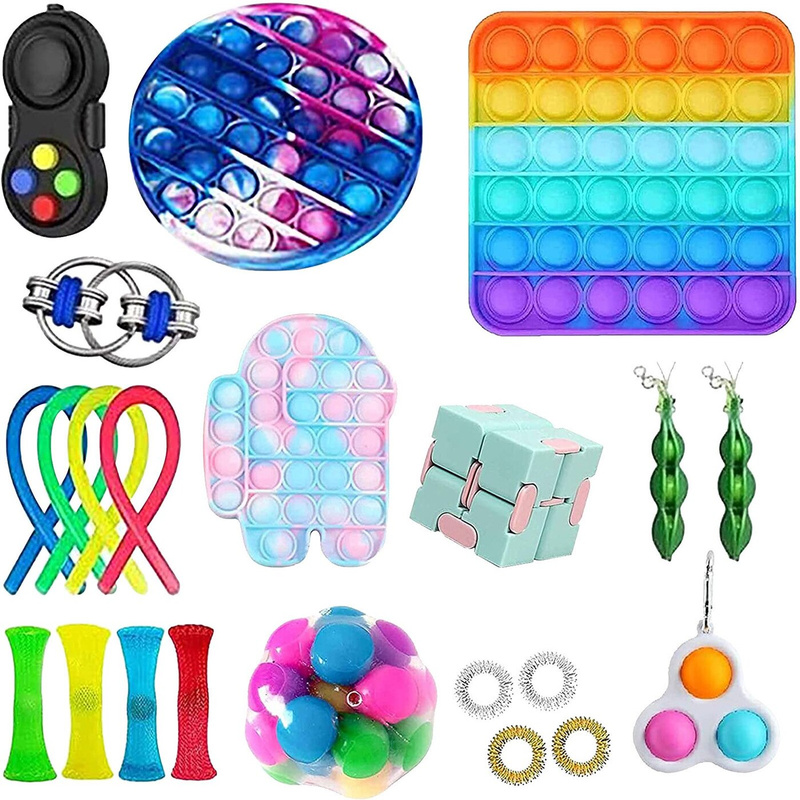 For the game, you can sew a bright red bag. nine0003
Clay stringing beads
Roll out even balls of clay. Make a hole with a toothpick. The beads take a few days to dry. Then cover them with PVA glue. After drying, paint the beads with gouache or watercolor, varnish. It turned out to be a guide to the development of fine motor skills.
Soft book
Cut out and cut squares of fabric of the same size for the sheets of the book. Decorate the squares with applique, various figures. For softness and thickness, add a layer of synthetic winterizer to the page. On each page, you can make zippers, laces, pockets. nine0003
Box with inserts
Take a cardboard box and make different holes in it for large and small balls. The toy is suitable for the development of fine motor skills and for getting to know the size of objects - large and small. You can make holes not only round, but also square, triangular, oval.
I wish you success in such an important matter - the upbringing of the younger generation!
Sensory toys develop our children correctly
nine0002 Currently, sensory toys are becoming more popular, children want to play with them, as they love everything that moves and makes various sounds.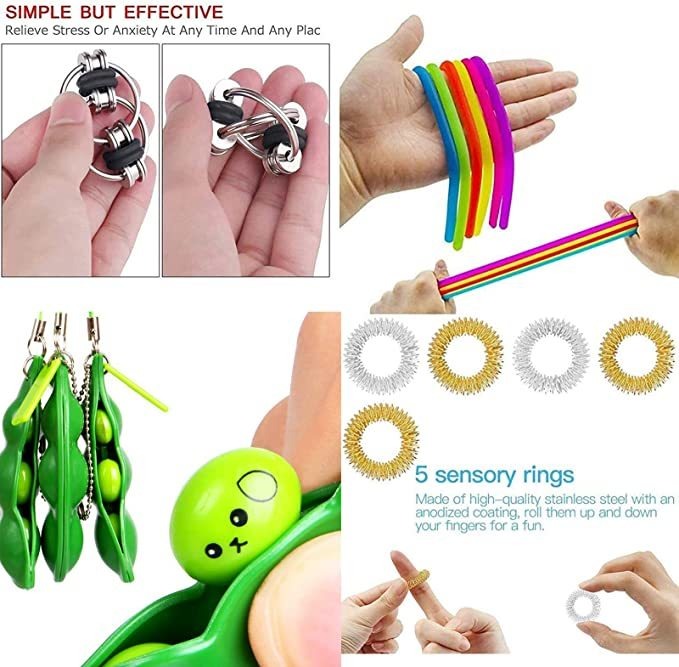 Often such toys have an amazing effect on their development.
What are sensory toys?
You probably have encountered this topic more than once. To some extent, these toys are considered "the best." Small children usually pay attention to interactive objects that make music, respond directly to movement and effectively reproduce it. From the point of view of the child, this is something completely new, which keeps an incredible secret from him, makes them even more like to play with him. nine0003
Such toys develop the child's senses, encourage him to explore the world with their help and gradually learn more and more different information. The term sensory toys for children actually covers a wide range of products.
Various educational free games will also be very useful for children - the child will learn by playing!
In terms of automation, a sensor is an element that responds to a signal or stimulus caused by a child. Today we encounter them at every turn, the most complex electrical and mechanical solutions are built using sensors.
Therefore, it is not surprising that they perfectly add variety to the game, as well as improve the abilities of kids. nine0003
When it comes to these toys for small children, the most important thing is their safety. There is a very old saying: a child learns through play. In the case of sensory toys, this statement is most accurate.
In this situation, for example, sensor blocks deserve attention. Such blocks have the potential to offer something completely different than wooden ones, but playing with them is fantastic. In addition to entertainment, they are primarily educational in nature. Such accessories allow you to acquire skills at different levels. nine0003
What are these toys?
Sensory elements are all about touch learning, craftsmanship and unforgettable fun. Undoubtedly, today every child should have such toys.
At the same time, baby's sensory items have an age label that must be adhered to. Often, such items are intended for children aged 3 years and older, so that you can safely give them to small hands without fear of a health hazard.