Movie in your mind
GraphicAudio International
Toggle Nav
My Account
My Cart
Search
Search
Menu
Account
Browse Genres
New Releases
Upcoming Releases
Series Sets

The Great Insurrection 8: Titan's Bloodshed

Harrow County Omnibus Volume 2

Super Powereds: Year Three 1 of 3

Smoke Jensen 49: Slaughter of the Mountain Man

The Riyria Chronicles 3: The Death of Dulgath

Galactic Football League: The Reef

Space Team Universe: A Lot of Weird Space Shizz: Collected Short Stories

Night Huntress 1: Halfway To The Grave

The Trader 1: The High Cost of Doing Business

The War Machine 1: Kings

Demon Days, Vampire Nights World 1: Born In Fire
More New Releases
Harrow County Omnibus Volume 1

Galactic Football League 6: The Gangster 2 of 2

Space Team Universe 12: Space Team: The Hunt for Reduk Topa

Preacher and MacCallister 2: They Came to Kill

A Court of Thorns and Roses 3: A Court of Wings and Ruin 2 of 3

The Morgans 1: The Morgans

The Kurtherian Gambit 8: We Will Build

The Great Insurrection 7: Titan's Return

Outlanders 55: Distortion Offensive

Safe Zone 3: Serenity

Souls of the Road 2: Wayward Moon

The Riyria Chronicles 2: The Rose and the Thorn

Rogue Angel 61: Secret of the Monkey King

The Jensen Brand 4: Gold Mine Massacre

Innkeeper Chronicles: Sweep with Me

Preacher and MacCallister 1: Frontier America

The Nightfall Saga 1: The Desert Prince 3 of 3

Vampire Hunter D: Volume 6 - Pilgrimage of the Sacred and the Profane
Your browser does not support HTML5.
You can download the audio sample.
Upcoming Releases
The Kurtherian Gambit 9: It's Hell To Choose

Tangent Knights 3: Gemini Ascendant

Twilight Imperium 1: The Fractured Void

Christmas 11: A Death Valley Christmas

The Finder Chronicles 1: Finder

A Court of Thorns and Roses 3: A Court of Wings and Ruin 3 of 3

Demon Days, Vampire Nights World 2: Raised in Fire

Mistborn 7: The Lost Metal 1 of 2

Vampire Hunter D: Volume 7 - Mysterious Journey to the North Sea, Part One

The War Machine 2: Gods

Eric Carter 6: Bottle Demon

Preacher and MacCallister 3: When All Hell Broke Loose

Super Powereds: Year Three 2 of 3

Midnight, Texas 1: Midnight Crossroad

The Riyria Chronicles 4: The Disappearance of Winter's Daughter

Vampire Hunter D: Volume 8 - Mysterious Journey to the North Sea, Part Two

The Great Insurrection 9: Titan's Judgement

Vampire Hunter D: Volume 9 - The Rose Princess

Mistborn 7: The Lost Metal 2 of 2

A Court of Thorns and Roses: A Court of Frost and Starlight
Fan Favorites
Blood Bond 1: Blood Bond

Deathlands 1: Pilgrimage to Hell

Demon Cycle 1: The Warded Man 1 of 2

Eagles 1: Eyes of Eagles

First Mountain Man 1: First Mountain Man

Outlanders 1: Exile to Hell

Rogue Angel 1: Destiny

Smoke Jensen 1: The Last Mountain Man

Mistborn 1: The Final Empire 1 of 3

The Stormlight Archive 1: The Way of Kings 1 of 5

The Legends of the First Empire 1: Age of Myth 1 of 2

Ordinary Magic 1: Death and Relaxation

The Riyria Revelations 1: The Crown Conspiracy

The Boys: Volume 1

Rylee Adamson 1: Priceless

The Kurtherian Gambit 1: Death Becomes Her

Fred, the Vampire Accountant 1: The Utterly Uninteresting and Unadventurous Tales of Fred, the Vampire Accountant

Elemental 1: Recurve

Space Team Universe 1: Space Team

A Court of Thorns and Roses 1: A Court of Thorns and Roses 1 of 2

Vampire Hunter D: Volume 1

Innkeeper Chronicles 1: Clean Sweep

The DemonWars Saga 1: The Demon Awakens 1 of 3
Select a Default Purchase Format
Set this option to enable new ways to quickly add titles to your cart.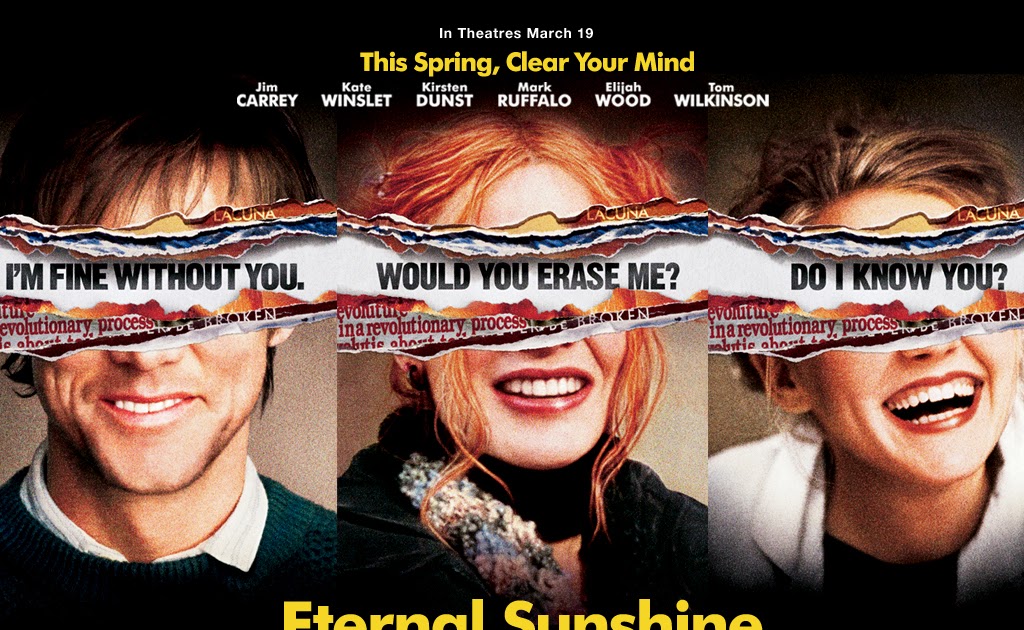 Listen with Access App Only
MP3 Zip Download and Listen With Access App
M4B Zip Download and Listen With Access App
FLAC Zip Download and Listen With Access App
© Graphic Audio, LLC. All Rights Reserved.
Series - Our Productions
Toggle Nav
My Account
My Cart
Search
Search
Menu
Account
We also have a large selection of Series Sets, Exclusives, Graphic Novel Adaptations, Shorts, and Direct Store Exclusives.
.45-Caliber

Aconyte

A Court of Thorns and Roses

Alcatraz

Alliance-Union Universe

American Civil War

American Craftsmen

Agent of Exiles

Archie Comics

Arkham Horror

AstroNuts

Atrum Terra Trilogy

Bad Men Of The West

Bastard of The Apocalypse

Black River Irregulars

Blood Bond

Blood Valley

Bookman Histories

Book of the Black Earth

Border Empire Trilogy

The Boys

Brothers O'Brien

Buckhorn Western

Butch Cassidy

Byrnes Family Ranch

Cemetery Girl Trilogy

Chaos Queen

Charley Sunday's Texas Outfit

Chuckwagon Trail Western

Clockwork Century

Colter Farrow

Corrigan Brothers

Corum

Corvis Rebaine

Danny Duggin

Dante Valentine

Dark Horse Comics

Dead or Alive Trilogy

Deadworld

Deathlands

Deathstalker

Demon Cycle

Demon Days, Vampire Nights World

The DemonWars Saga

Destroyer

Doomsday Warrior

Dynamite

Eagles

Earth Blood

Elantris

Elemental

Emberverse

Eric Carter

Faith and Courage

Fallen Blade

Family Jensen

The Finder Chronicles

First Mountain Man

Flintlock

Forest Kingdom Saga

Fred, the Vampire Accountant

Frontiersman

Frontier Trilogy

Galactic Football League

Generations Trilogy

Ghost Finders

Gideon Sable

Gideon Smith

The Great Insurrection

Gun Culture

Gunnie Rose

Hank Fallon

Harrow County

Hell's Half Acre

Heroes Road

Hewey Calloway

Hunter Buchanon

Innkeeper Chronicles

Iron Kingdoms Chronicles

Ishmael Jones Mystery

The Jackals

Jensen Brand

Jeston Nash

Jig the Goblin

Jill Kismet

John Henry Cole

Johnstone Christmas

Kelvin of Rud

Kerrigans

The Kurtherian® Gambit

Last Gunfighter

Legacy of the Mercenary King

Legend of Belladonna

Legends of the First Empire

Lou Prophet, Bounty Hunter

Loner

Luke Jensen

MacCallister

Marjorie Trumaine Mystery

Mark Dalton

Matt Jensen

Mick Oberon Job

Midnight, Texas

Mistborn

Modern Arthur Trilogy

The Morgans

Nekropolis

Nightfall Saga

Night Huntress

North America's Forgotten Past

Nuclear Bombshell

Ordinary Magic

Outlanders

Owl & Spencer

Perley Gates

Playing Gods

Preacher & MacCallister

Range Detectives

Rattlesnake Wells, Wyoming

Reawakening Trilogy

Red Rising: Sons of Ares

Remington

Riyria Chronicles

Riyria Revelations

Rogue Angel

Rogue Clone

Rosarium

Rylee Adamson

Sacred Throne

Safe Zone

Saga of Recluce

Saga of the First King

Saga of the Redeemed

Savage Texas

Sawbones

Scorched Continent

Serrano Legacy

Shadow Ops

Shadow Saga

Shawn O'Brien

Sidewinders

Sir Apropos of Nothing

Sixkiller, U.

S. Marshal

Slash & Pecos

Smoke Jensen: The Beginning

Smoke Jensen: The Mountain Man

Sons of Texas

Souls of the Road

Space Team Universe

Spellsinger

Stand-Alone Titles

Stormlight Archive

Sun Symbol

Super Powereds

Survivalist

Tamora Carter

Tangent Knights

Templar Chronicles

Terra Ignota

Texas John Slaughter

Texas Rangers

Those Jensen Boys!

Tim Colter

Tony Mandolin Mystery

Town Called Fury

The Trader

Trail of the Gunfighter

Trail West

Trevor Lawson

Twilight Imperium

Vagrant Queen

Vampire Earth

Vampire Hunter D

Vatta's War

Vault Comics

Warbreaker

Warlock Holmes

The War Machine

Wasted Space

White Sand

Widdershins Adventures

Will Tanner

Winchester

Windswept

The Wolf's Hour

World of the Lupi

Yakima Henry

X
Select a Default Purchase Format
Set this option to enable new ways to quickly add titles to your cart.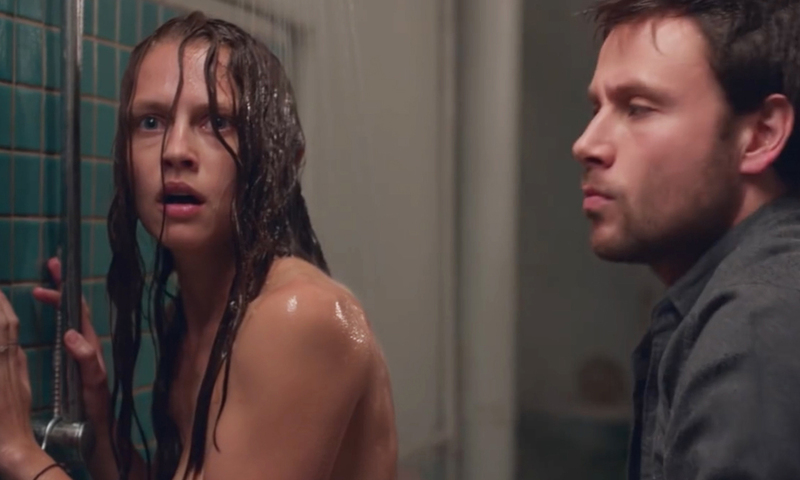 Listen with Access App Only
MP3 Zip Download and Listen With Access App
M4B Zip Download and Listen With Access App
FLAC Zip Download and Listen With Access App
© Graphic Audio, LLC. All Rights Reserved.
Film Your voice in my head (USA, 2015) – Afisha-Kino
Film Your voice in my head (USA, 2015) – Afisha-Kino
Film
Your Voice in My Head (2015, USA)
About the film Cast
A film based on the memoirs of Emma Forrest. A self-destructive writer struggles with her problems and makes the difficult path to recovery.
Country USA
GenresDrama
Directed by Francesca Gregorini
Actors
Emma Watson, Emily Blant, Stanley Tuchchi
Directed Frances Gregorini
1
Francesca Gregorini
54 years old, films: 2
Emanuel and truth about fish
2013, thriller
Read also
Collections "Afisha"
Online premieres of the week: the second season of "White Lotus", "Enola Holmes-2", "My Cop", "Pension"
Movie premieres of the week: "On Air", "Under the Clouds" and "Similar man"
cult films of the 21st century — from the philosopher and film critic Alexander Pavlov
November series
Events
Create a unique page for your event on Afisha
This is an opportunity to tell a multi-million audience about it and increase attendance
9 Abakan
Azov,
Almetyevsk,
Angarsk,
Arzamas,
Armavir,
Artem,
Arkhangelsk,
Astrakhan,
Achinsk,
Balakovo,
Balashikha,
Balashov,
Barnaul,
Bataisk,
Belgorod,
Belorechensk,
Biysk,
Blagoveshchensk,
Bratsk,
Bryansk,
Bugulma,
Buguruslan,
Buzuluk,
Veliky Novgorod, Verkhnyaya Novgorod,
0051
Vidnoye,
Vladivostok,
Vladikavkaz,
Vladimir,
Volgograd,
Volgodonsk,
Volzhsky,
Vologda,
Volg,
Voronezh,
Vlizsensk,
Vlizsensk,
Vlizsensk,
Vliztesk Vyborg,
Gatchina,
Gelendzhik,
Gorno-Altaisk,
Grozny,
Gubkin,
Gudermes,
Derbent,
Dzhinsk0051
Irkutsk,
Iskitim,
Istra,
Yoshkar-Ola,
Kazan,
Kaliningrad,
Kaluga,
Kamensk-Uralsky,
Kamyshin,
Kaspiysk,
Kaspiysk,
1 Kingisepp,
Kirishi,
Kirov,
Kislovodsk,
wedge,
Clines,
carpets,
Kolomna,
Kolpino,
Komsomolsk-on-Amur,
Kopeysk,
Korolev,
Koryazhma,
Kostroma,
Krasnogorsk,
Krasnodar,
Krasnoznamensk,
Krasnoyarsk,
0 Kronstadt,
Kstovo,
cubic meters, 9005, 9005,
, 9005, 9005, 9005, 9005, 9005, 9005, 9005, 9005, 9005, 9005, 9005, 9005, 9005, 9005, 9005, 9005, 9005, 9005, 9005, 9005, 9005, 9005, 9005 Kurgan,
Kursk,
Lesnoy,
Lesnoy Gorodok,
Lipetsk,
Lobnya,
Lodeinoye Pole,
Lomonosov,
Lomonosov,
0051
Lysva,
Lytkarino,
Lyubertsy,
Magadan,
Magnitogorsk,
Maykop,
Makhachkala,
Miass,
Muzhask,
Mtsensk,
Mytishchi,
Naberezhnye Chelny,
Nazran,
Nalchik,
Naro-Fominsk,
Nakhodka,
Nevinnomyssk50.
1
Obninsk,
Odintsovo,
Ozersk,
Lakes,
Oktyabrsky,
Omsk,
OREL,
Orenburg,
Orekhovo-Zuevo,
ORIDSISKY
,
Penza,
Pervouralsk,
Perm,
Peterhof,
Petrozavodsk,
Petropavlovsk-Kamchatsky,
Prokopyevsk, 905
50 Pskov,
Pushkin,
Pushkino,
Pyatigorsk,
Ramenskoye,
Revda,
Reutov,
Rostov-on-Don,
Rubtsovsk,
RUZA,
Rybinsk,
0 Rybinsk, 50 Rybinsk, 0 Rybinsk,
Rybinsk,
Rybinsk. ,
Salavat,
Salekhard,
Samara,
Saransk,
Saratov,
Sarov,
Sevastopol,
Severodvinsk,
Severomorsk,
Seversk, 9 Seversk, 9 Seversk,
Sergiev Posad,
Serpukhov,
Sestroretsk,
Simferopol,
Smolensk,
Falcon,
Solnechnogorsk,
Sosnovy Bor,
Spas-Dalniy,
Stary Oskol,
Sterlitamak,
Stupino,
Surgut,
Syzran,
Syktyvkar,
Taganrog,
Tambov, 9005
050 Tikhvin,
Togliatti,
Tomsk,
Tuapse,
Tula,
Tyumen,
Ulan-Ude,
Ulyanovsk,
Ussuriysk,
Ust-Ilymsk,
Upo
Fryazino,
Khabarovsk,
Khanty-Mansiysk,
Khimki,
Cheboksary,
Chelyabinsk,
Cherepovets,
Cherkessk,
Chekhov,
Chita, 900 Shy,
Chita.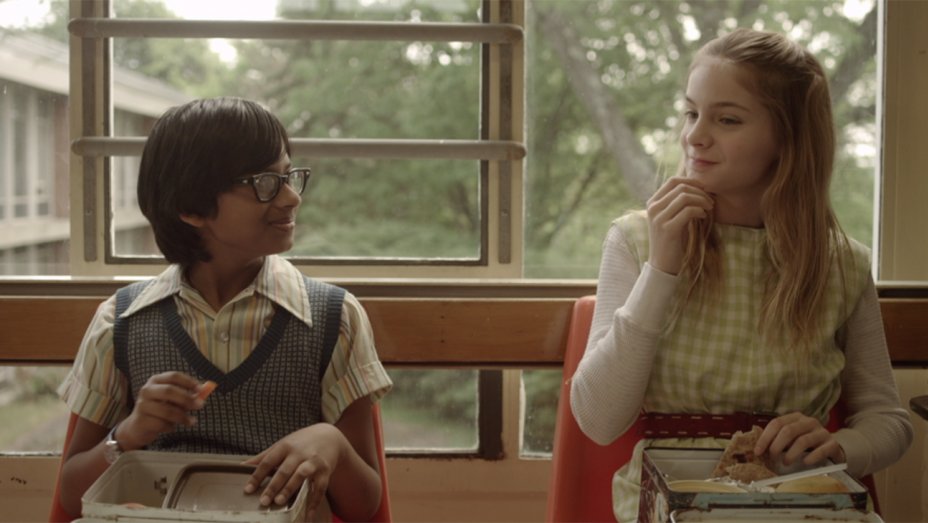 0051
mines,
Shchelkovo,
Elektrostal,
Elista,
Engels,
Yuzhno-Sakhalinsk,
Yakutsk,
Yalta,
Yaroslavl
"Live in your head": 10 films about musicians
This is probably one of those collections, comments to which are in the spirit of "Where is this film?", "Why is there no such and such a tape?", "A I love that picture" are not only inevitable, but even joyful. Because everyone listens to music, regardless of country and religion: so different, so dissimilar, so original, so unifying. They live together with the creators of difficult moments, become related at concerts, share dear, beloved and valuable, they are perplexed when their favorite tracks and performers "do not enter". This compilation by Katya Nechitailo is 10 tapes about those who played and still play music. Some of the works are real stories, some are documentary, and some are a successful combination of truth, fiction, and one's own point of view.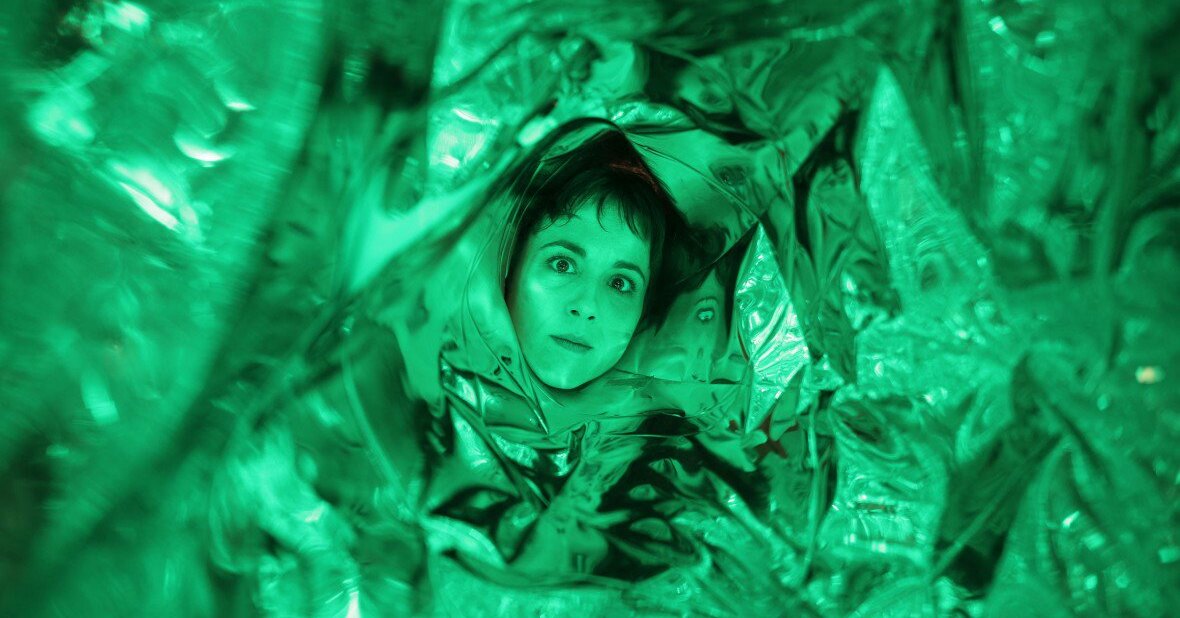 The ability to peep, eavesdrop and sing.
1. "Control" (Great Britain, Australia, Japan, 2007)
He is always on the verge of: opportunities, exit, break. He smokes a lot, writing texts, is silent, looking at the walls, looks at everyone with a detached look. Wants to be real and natural, authentic but mysterious. He is not afraid of marriage, youth, or something new. Or he is so afraid that he has to be free. Anton Corbijn's award-winning black-and-white film about Ian Curtis (Sam Riley) is a two-hour journey through the world of the singer and his entourage that is both mesmerizing, frightening and makes you question your limits of control.
2. In Search of Sugar Man (Sweden, Finland, UK, 2012)
There are performers who truly enjoy their own fame: basking in adoration, rejoicing in flashes, spending millions on cute knick-knacks. There are musicians who are incredibly tired of all this: they hide in their houses and apartments, do not give interviews, do not get into scandals once again.
And there are those who at a certain moment simply erased. Dissolved, disappeared, became a legend. Sixto Rodriguez, having recorded two albums, disappeared from all radars. His fans and director Malik Benjellul set out to find the singer who sang about the sugar man (and at the same time win an Oscar for best documentary).
3. "Judy" (UK, 2019)
Judy Garland, the famous American actress and singer, is going through hard times: she has problems with money, illegal drugs and her ex-husband. The voice begins to act up, sleep is disturbed, memories from childhood haunt. It seems that she is about to break out, escape, sound at full power. But not everything is so simple and easy. Acting work of René Zellweger in Rupert Gould's film - bravo, encore and Oscar.
4. Frank (Ireland, UK, 2014)
Modest boy John (Donal Gleason) dreams of playing his own music (directed by Lenny Abrahamson). But around - the province, silence, misunderstanding. One day, a group arrives in town, led by Frank (Michael Fassbender), a dude with a huge papier-mâché head.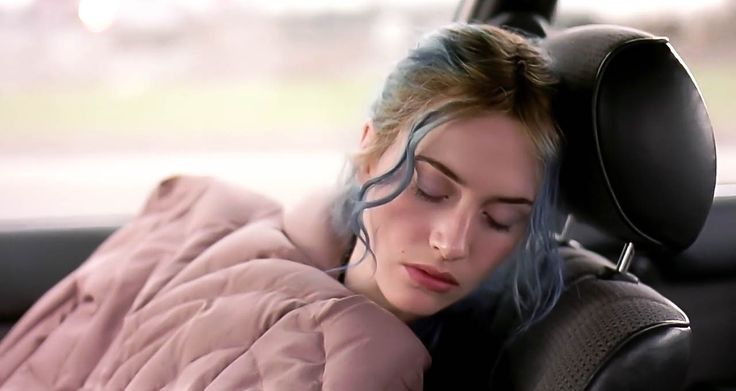 Life is changing powerfully, there is no going back. And is it worth it.
5. "Summer" (Russia, 2018)
Kirill Serebrennikov's surprisingly gentle film about Tsoi (Theo Yu), Naumenko (Roman Bilyk), circumstances and time. The time when everything is still at the very beginning, the day before, a minute before. Not about hairy rockers, but about youth, rage and loneliness; not about guitars, but about recklessness and openness; not about "we are waiting for changes", but about "there is time, but no money, there is nowhere to visit". A dream about something more than just a biography: about experiences, about tragedies, about a system that you really want to beat up. She has her own star named the Sun for everything.
6. "Amy" (UK, 2015)
Documentary footage is linked to commentary, fragments of speeches are connected to personal videos. Amy Winehouse is a girl whose voice cannot be confused with anyone else. She lived bright and flashy, beautiful and criminally small.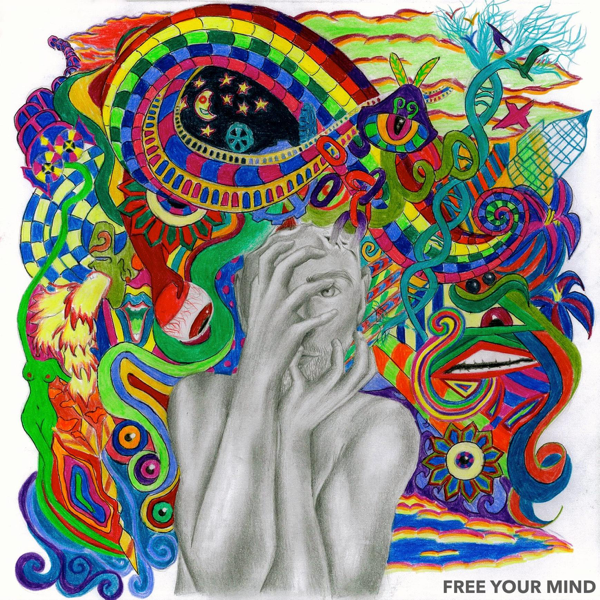 Asif Kapadia's tape is a story about the singer without embellishment and filters. Without bright lips, famous costumes and stunning arrows above the eyes.
7. "Life is easy with eyes closed" (Spain, 2013)
Not really about the musicians, but about the fans and sincere love for those who give them happiness (directed by David Trueba). Antonio (Javier Camara) is an English teacher who teaches children from the songs of The Beatles. He is forced to catch tracks on the radio, guard programs, write down texts by ear. Some of the words in his notebook, unfortunately, are missing. And then the man finds out that not far from the place where he lives, John Lennon himself is acting in films. Along the way, Belen (Natalia de Molina), a pregnant young girl, and Juanjo (Francesc Colomer), a guy tired of his father's despotism, find themselves in Antonio's car.
8. "Bucha in Gucha" (Serbia, Germany, Bulgaria, Austria, 2006)
Romeo (Marko Markovic) is the stepson of the head of the gypsy brass band.
Yuliana (Alexandra Manasievich) is the daughter of the head of the Serbian brass band. Guca is a small town in Serbia where an annual trumpet festival takes place. If Romeo wins the review, he will get Juliana (she, you guessed it, Juliet). If not, the saddest story in the world will come true (director - Dusan Milic).
9. Stories on Super 8 (Germany, Italy, 2001)
If suddenly you didn't have enough daring pipes in Gooch, you can continue your acquaintance with Balkan music with the help of the film - surprise! — Emir Kusturica. Well, like a movie: these are rather bits of concerts, combined with interviews of members of The No Smoking Orchestra (where Kusturica himself has been playing the guitar for many years, and his son Stribor used to play drums). Lots of talk, humor, backstage and youth.
10. "No one knows about Persian cats" (Iran, 2009)
Negar (Negar Shagagi) ​​and Ashkan (Ashkan Kushanedjad) dream of only one thing: to play their music in peace (directed by Bahman Ghobadi).