40 and single blog
About | From Forty With Love
Welcome to 'From Forty With Love'.
This blog is an intermittent diary of my journey from 40 to 50 and beyond.
It's a precious space for me to share the twists and turns of my life and everything I've learned about singleness, love, dating, relationships, childlessness, self-care, wellbeing, spirituality, finding and following my path, understanding my heart's true desires and accepting my circumstances as I've moved into and through middle-age.
I began this blog as a 40-year-old single woman who fully expected to be a mother, who struggled to make a romantic relationship work, who had a habit of choosing unavailable men and pushing the available guys away, who lived alone in a flat in North London and who spent far too much time doing work that wasn't aligned with my authentic self.
I'm now 51 and married to a wonderful man, living by the sea in Dorset with a gorgeous cocker spaniel called Layla.
I am writing a novel (80,000 words and counting), I have published one non-fiction book, How to Fall in Love, and I have built a beautiful coaching practice, through which I support others to love themselves, create lives that they truly love and find love.
I do not have children – the result of a complex and complicated journey that you can read about in numerous posts on this blog (search motherhood, ambivalence, childlessness and baby to find the most relevant posts).
This blog is about authenticity, vulnerability, truth, change, blossoming, flourishing and thriving. It's also about the pain that some of us have to go through in order to get to a good place in our lives. It's about the work we have to do on ourselves to create the lives and relationships we deserve.
At the beach with my book
Since starting this blog just before my 40th birthday, I have transformed my life, my relationship status and my career.
I used to be a news journalist, a foreign correspondent based in Mexico and Brazil and a political reporter based in the British parliament.
I reported on tsunamis, earthquakes and terrorist attacks and travelled the world with prime ministers, until I burnt out.
I now coach, write and speak, from the heart.
I write for the national media and speak on various stages on topics including love, dating, relationships, the challenges of mid-life, self-care and wellbeing. My writing has been published in Red, Psychologies, The Daily Mail, The Sunday Times, The Guardian and Good Housekeeping, among other media, and I've appeared on national TV and radio, including BBC Radio 4's Woman's Hour.
In 2017, I published my first book, How to Fall in Love – A 10-Step Journey to the Heart. The book mixes heartfelt memoir and self-help with the intention of supporting others to find love and create lives that they love.
I now lead workshops, coach individuals and groups and host retreats in the UK and abroad. Explore www.katherinebaldwin.com for more information.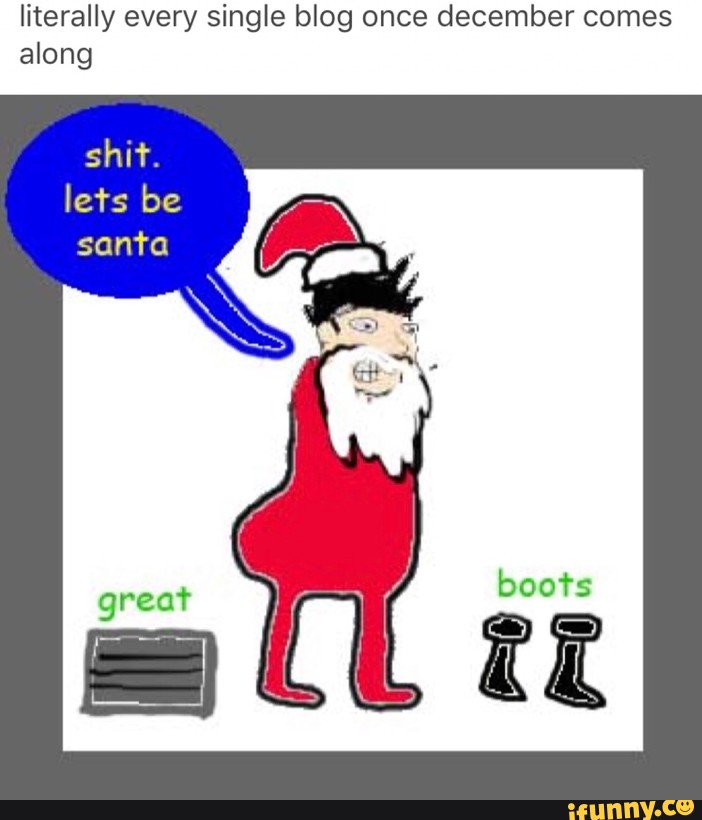 So why 'From Forty With Love'?
Initially, the name was about writing love letters to our younger selves, to share all the things we've learned to help our younger selves navigate their lives and perhaps avoid some of the heartache and pain we've gone through.
So if you could do this, what would you say? Would you tell your younger self to focus on staying slim above all else or to heed the opinions of others over her own? Would you advise her to work harder at her career and to concentrate on her achievements? Or would you tell her to follow her heart, to stop and smell the roses, to walk through her fears, to stay true to herself and to cherish love and relationships first and foremost? And what if those love letters could help younger women who are following on behind or encourage older women who are facing similar situations? What if your insight and wisdom could help another woman choose the path of the heart instead of the head, take a leap of faith, find help with her addictions or find comfort from her pain?
I hope that my younger self, by reading this blog, would find truth, wisdom and encouragement to live authentically and freely.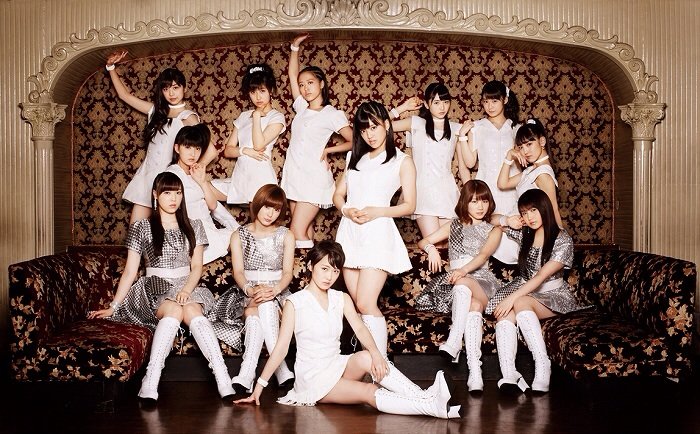 On my 40th birthday, March 2011
About me: I love to write from the heart, to share my experience with the hope of helping others. I love to laugh, dance, exercise, enjoy Nature, connect with others on a deep level, explore and to go on adventures.
I have had my own struggles: compulsive overeating, undereating, bingeing and starving from an early age, negative body image, low self-esteem, an excessive drive and a thirst for achievement that led to burnout, grief and depression following the death of a father I felt I hardly knew, more grief following the death of my mother, relationship difficulties and losses of other kinds.
At 40, when I began this blog, I was beginning to discover the true meaning and value of freedom. Freedom is all about following my heart, trusting my instinct, accepting myself just as I am and, one day at a time, throwing off the chains that restrict me from living a contented, abundant life. This isn't always easy. I'm 51 now and I still struggle to follow my heart but that is my desire and I wish the same for everyone.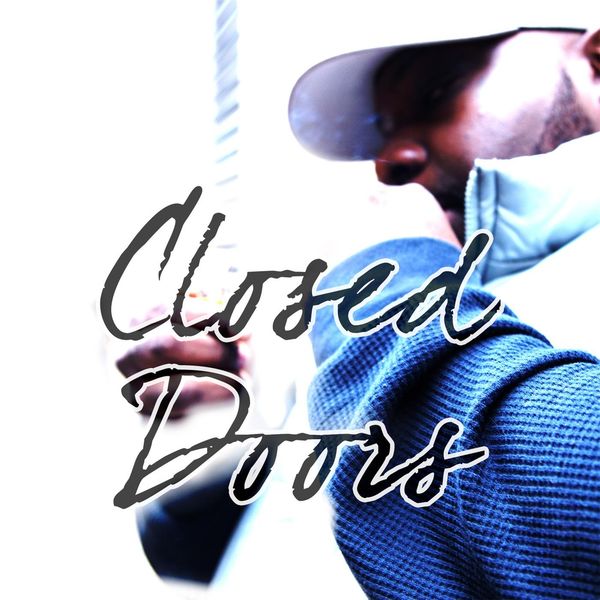 This site follows on from my first blog Just As I Am – An Experiment in Self Acceptance, which I began on March 9th, 2011. Throughout the 40 days of Lent, I tried to abstain from negative thoughts about my body, appearance and achievements and I blogged about the journey. I shared about my unhealthy eating behaviours, my struggles with perfectionism, procrastination and low self-esteem and my feelings around not yet having children. I incorporated the stories of individuals or organisations that were championing positive body image and self-acceptance. That blog took me through my 40th birthday. Turning 40 is a milestone in any woman's life but it's perhaps particularly significant for women who are single, without children or in career transition. I was all three, which is why I felt that was an exciting time and one worth writing about.
My own experience over the past decade or two is testimony to the power of shared wisdom, particularly among women. I feel passionately that we are doing each other a disservice if we don't share with each other, support each other, reach out to each other and write it all down for others to learn from.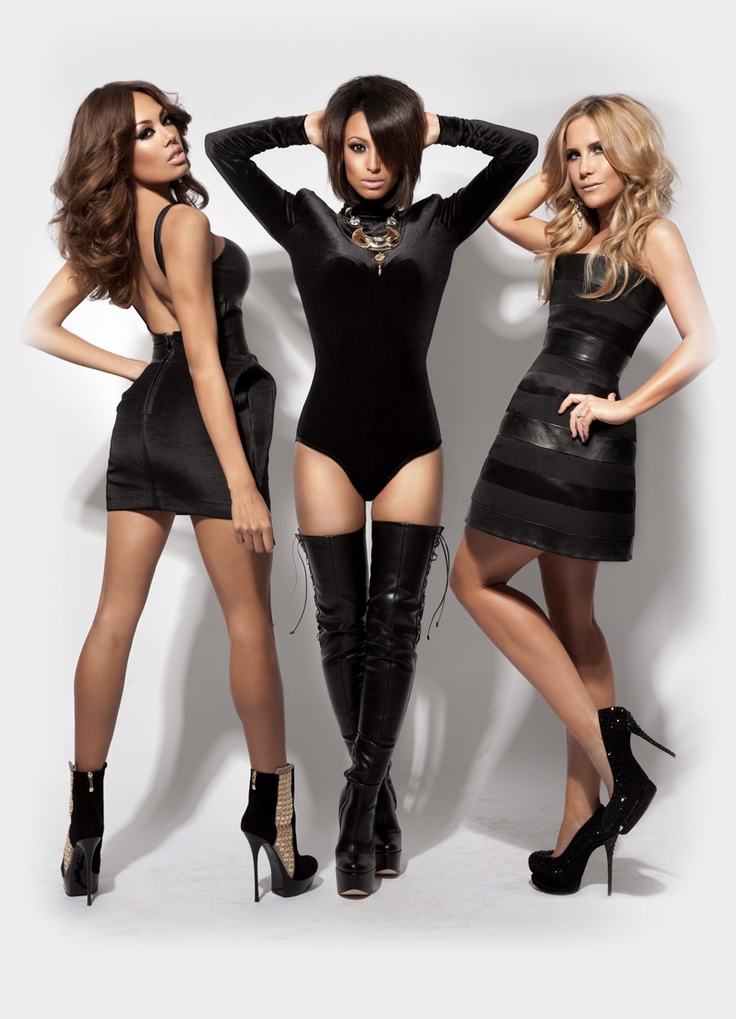 What if someone out there is struggling with something that you also struggled with in the past? What if you could ease their pain or help them find solutions faster by sharing your story? What if we could help people choose a more loving path by sharing how we dealt with situations of grief, loss, ill health or heartache? What if your admission of an addiction or a health disorder prompts others to seek help?
I hope that the truth I share on this blog helps you to find your way in life and love.
Thank you for reading!
On my wedding day, June 29, 2019
Like this:
Like Loading...
Single And 40: Is It Over?
Well, now that I'm a 40-year-old single woman I guess it's time for me to retire my pushup bra because I'm past my chance for love. No man will ever look my way, he won't even be able to see me under all my knitting and cats. Did you know they hand you a basket of cats as a single 40-year-old? I'm just so bitter and sad because my last fuckable day has passed.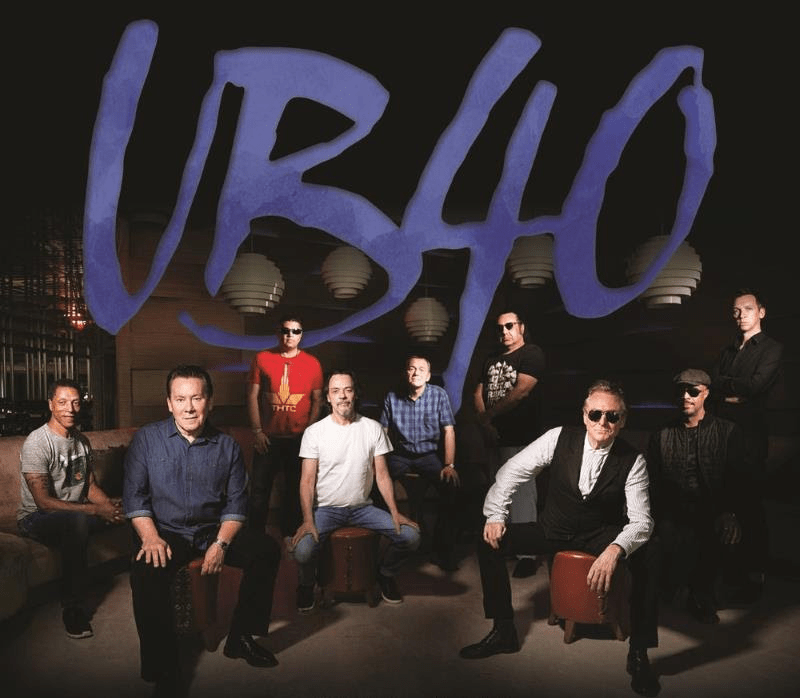 You can just leave me now to die alone because that is my fate as a spinster. Heed me as an example of what can happen when you reach the ancient age of 40 and are single. 
I'm kidding, of course. I don't believe any of that. Now. But for years, I got the message from media, people I dated, friends, and family that women have an expiration date, that single women live sad unfulfilled lives. I dated frantically in the hopes of not being a sad, single, middle-aged woman, I couldn't imagine there was a fate worse than that.
But now I am 40, and it isn't as funereal as I thought it would be. I don't feel the impending doom of my own mortality, I don't feel old and dried up. I feel calm, clearheaded. I feel like I have more to offer to a partner. 
Now that I'm "over the hill" I have a much clearer vantage point on life. In my 20s and 30s, I couldn't see the top of the hill, and that scared the shit out of me. And I acted like a fool trying to pretend that I had it all figured out.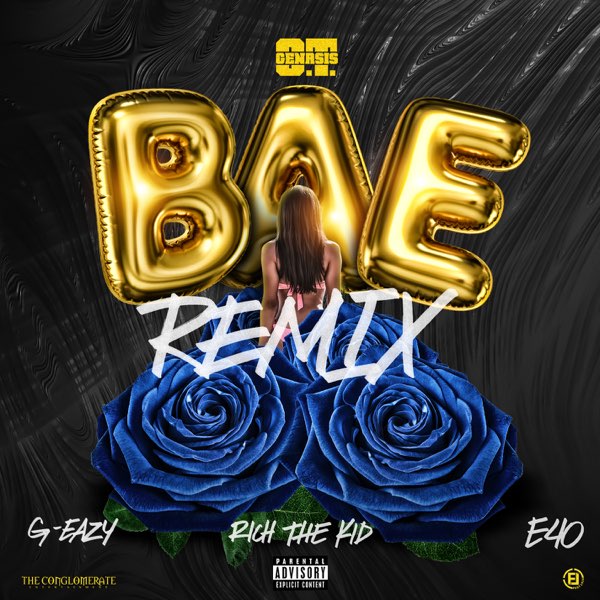 I pretended like I knew how to do life good. And now I'm 40, and I will readily admit that I don't know how to do life good, and I am much more willing to ask for help or take advice. 
Having the personal experience of turning 40 has let me debunk all the myths I thought about aging. What other myths and stereotypes can we put out to pasture? 
The Cougar 
The cougar, or the older woman who dates younger men, is cast as a predatory figure. She's old, so she's undesirable and delusional. Why would a younger man want her? And why should she have a preference? She's old, she should take any man she can get, she should be grateful that any man would even look in their direction. 
But somehow it's still OK for an older man to date a much younger woman?? 
I will admit I had disdain for cougars in the past. And I can tell you why. It's part societal conditioning and part jealousy. These women know what they want. I didn't know what I wanted, and I was jealous of their certainty and confidence.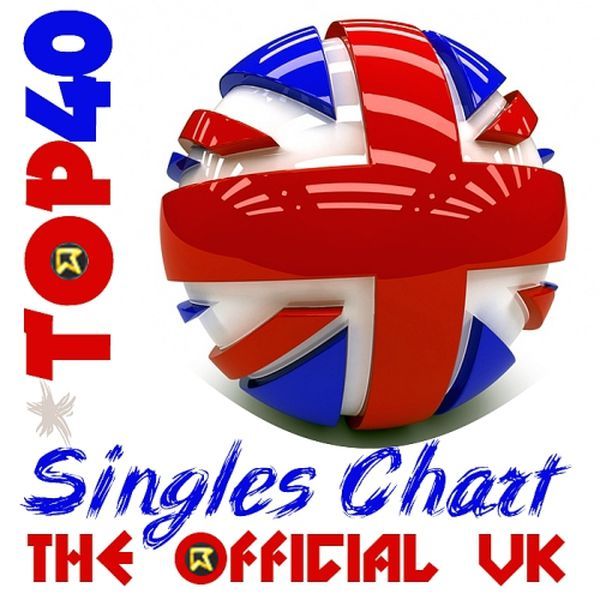 And now that I am 40, I know exactly why a woman would want to date younger men. In my 20s I dated older men. Much older men. And guess what? They were just as immature as men my own age. Sometimes even more immature.  I've been there, done that, and now I'm ready to be a cougar.
The Cast Aside Woman
The jilted bride, the cast aside woman, still waiting for a man to love her. But it won't happen, because she's so, so old. Like Miss Havisham, that cautionary character.  
People don't have expiration dates. It's not proof that you're defective if you haven't been "chosen" by a certain age. If a man hasn't "marked" you as acceptable you're now an outcast. 
I know I'm not past my "chance for love" because I have more to offer a partner now than I did when I was a "desirable" 20 something. I'm more patient, more accepting, more forgiving than I was then. And I know what I need from a partner and can mostly tell them what it is that I want, instead of expecting them to read my mind as I did back then.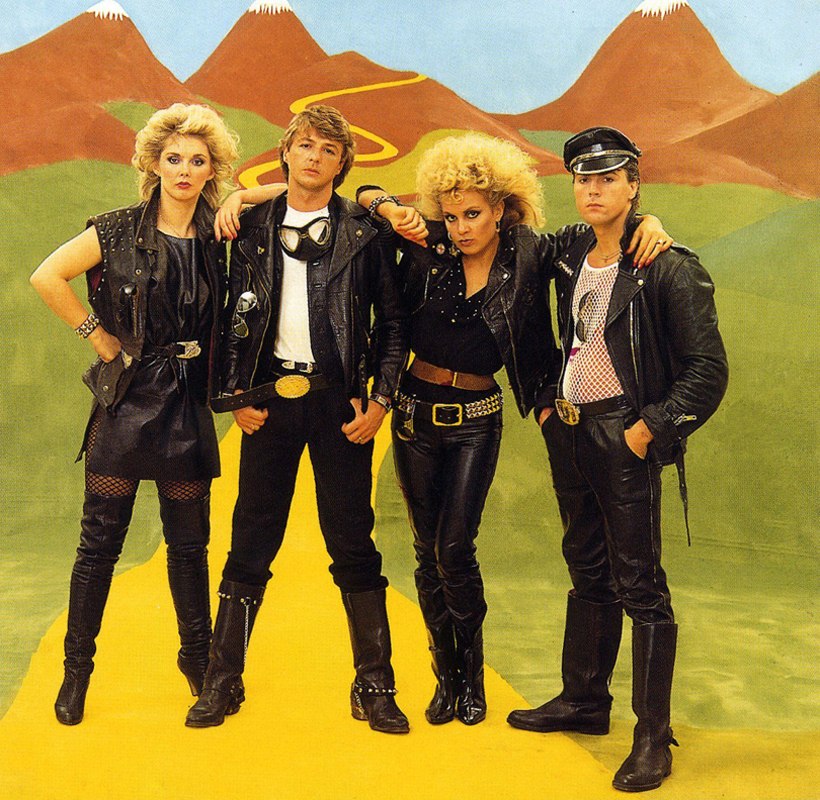 Being 40 is like becoming a vintage wine, not expired milk. 
Older Women Are Unhappy, Bitter and Sad 
I think you're mistaking the age when women stop repressing their true feelings and let it all out with unhappiness. Actually, we're thrilled that we can stop putting on the show that we're always upbeat, positive, agreeable, and start to let people know how we really feel. Expressing your negative emotions doesn't mean you're unhappy, or bitter, or sad. It just means you are a human person with human feelings. 
It's pretty easy for a person who is unhappy, bitter and sad to stay that way, even if they tie the knot. A wedding won't address any of the deep-seated issues that led to unhappiness. A wedding isn't therapy. 
I can tell you that for sure I am way less bitter than I would have been if I'd gotten married in my twenties because I'm better at communicating, I've adjusted my expectations for a relationship. I don't expect anyone to read my mind and I can ask for what I need.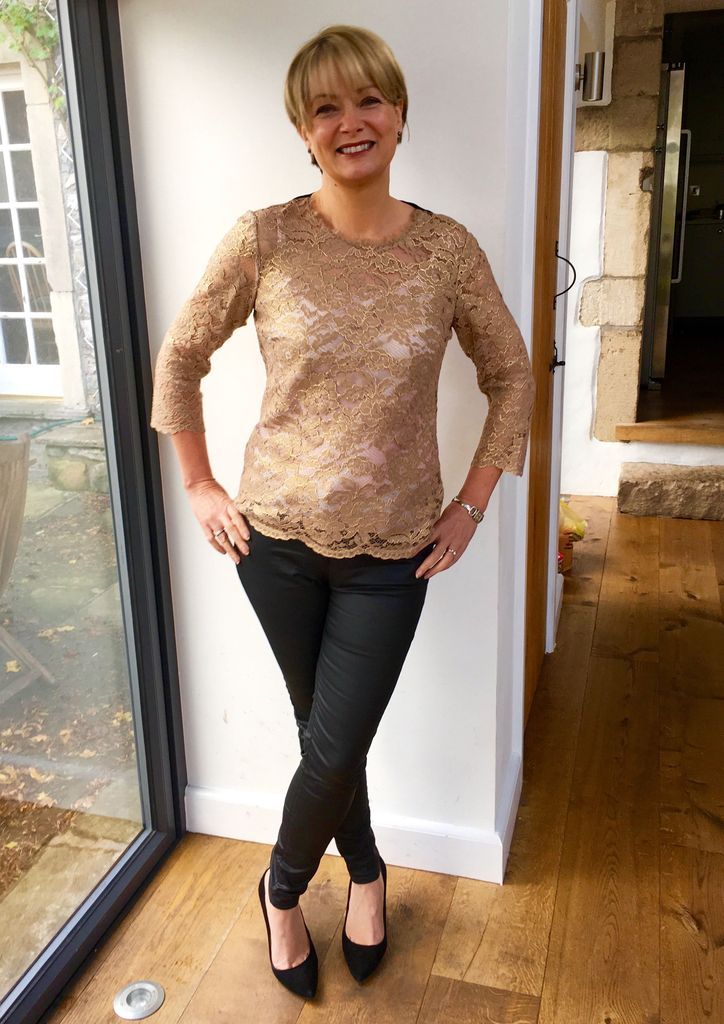 The Crazy Cat Lady Who Knits
This woman is pathetic because she's given up on trying to be a beautiful woman, and she's stopped prioritizing human relationships. Ugh, I can't with the cat lady thing. They don't hand you a cat and a ball of yarn when you turn 40. 
Self-proclaimed "cat ladies" are acknowledging that their relationship with their cats makes them happy. They're not saying that no other relationship will make them happy. And why the digs at knitting?  As you age, you get to know yourself and you know your values. And you take the time to do things that align with those values. 
Baby Crazy Or Childless Forever 
Women really can't win, can they? If they still want children after they turn 40, they're seen as baby crazy. Well, here's the thing, women are not fertile forever, and if they want to become pregnant and give birth, they do have to work with nature on this one. There is a time limit, a limit that is not as pressing for men. A woman who prioritizes achieving her family goals isn't baby crazy, she's just determined.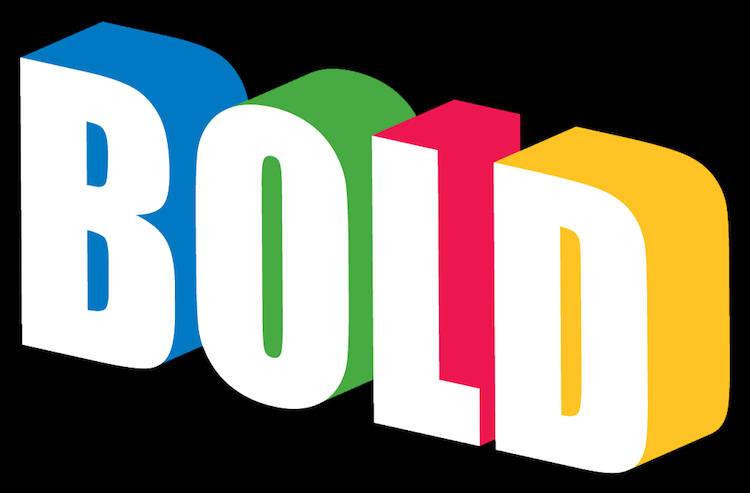 If a man is eager to have a baby, he's seen as nurturing. A woman who wants to have a baby is only in it to trap a man. She couldn't possibly just want children, she must have some evil ulterior motive. Trust women when they say what they want, whether that means having children or not.  
And if women don't want children, that's weird too. It's selfish, it's anti-social. If you have a uterus and you're not going to use it, what are you even good for?!?!?! After all the advancements that have been made in women's rights, women still aren't trusted to have control over their bodies.
40 isn't an expiration date. It's the age of maturity, like a savings bond I've ripened into my full value or at least part of it. I'm 40, not dead. This is only the beginning, the best is yet to come. 
Watch the video here:
How redesign increased conversion by 40% – Intensa blog
SW-STRAZY.
ru, the leader in sales of Swarovski rhinestones in the CIS in 2020, contacted us with a problem — low conversion from mobile devices due to the outdated design of the online store.
We developed a new design, taking into account the needs of the target audience and usability, which led to an increase in conversion in the mobile version of the site by 39.8%.
How the key indicators of the new online store grew, what prevented the resource from getting the desired conversion results, and what usability problems the new design solved, we describe below.
Tasks and results
Our tasks, in addition to developing a modern design solution, were to improve usability, navigation and increase conversion in the mobile version of the site.
We evaluate the results of the new online store website 5 months after its launch - from October 1, 2019 to February 29, 2020.
All users by 26%.
New users
96.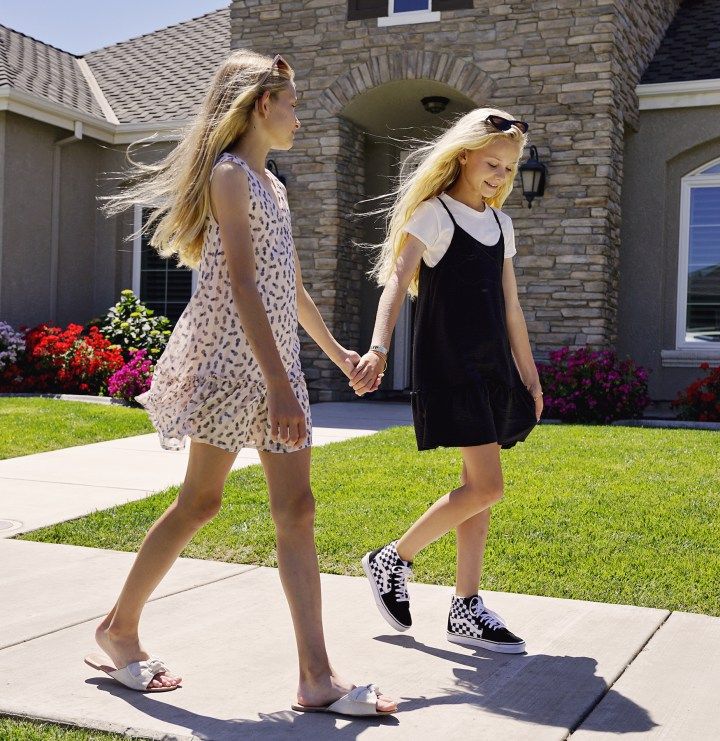 7% increase in revenue, 102.6% increase in conversions, 105.4% increase in orders.
Traffic from smartphones
Revenue growth by 36.4%, conversion growth by 39.8%, orders growth by 75.7%.
Customer feedback
The task was to refresh the design and increase sales conversion on mobile devices (it was about 1.5%) and we solved it by 150%. We received not only a great site with a high conversion rate, but also reliable partners for the further development of the site, design, SEO and contextual advertising. The level of immersion and perfectionism of the project team was unexpected for us.

I liked the global approach, flexibility, openness to dialogue, the desire to give solutions, if necessary - to argue with the client to implement the correct solutions, and not just satisfy the client's desires, which are not always correct. Willingness to fix problems if they arise.

The new site was launched later than planned, but the timing was too optimistic.

Vadim Bogomolov

managing director SW-STRAZY
Analysis and design
At the start of work, we conducted a comprehensive analysis of the online store, which showed the following problems.
Complicated site structure and navigation: large nesting, duplicate sections, simultaneous display of categories and products in the menu.
Analysis of the sales funnel showed that the main loss of conversion in smartphones occurs at the stage of browsing the catalog and adding goods to the cart.
In the commodity matrix, one crystal article can have up to 100 colors and up to 5 sizes. They form hundreds of product modifications. Regular customers understand the structure of the catalog well, while new ones have serious problems, which is reflected in a 5-fold decrease in conversion.
Poorly adapted mobile version: small elements, slow page loading, inconvenient search. Statistics show that the percentage of users from a smartphone is 40% more, and purchases are 50% less, even for the most popular product groups.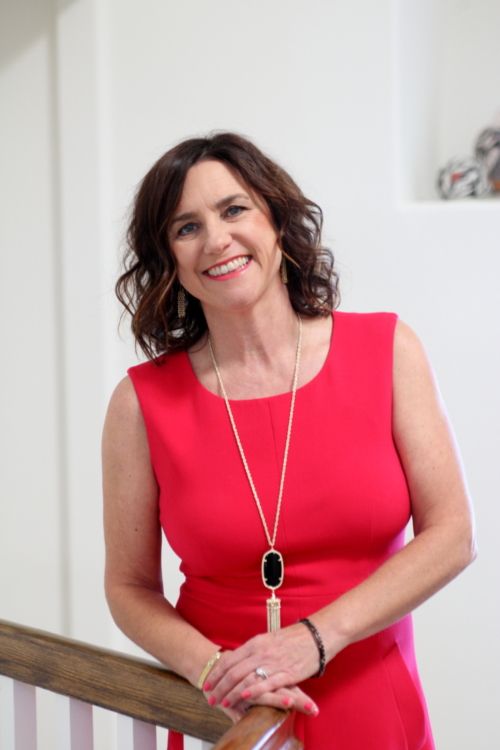 Design problems: over-saturation with styles, inconvenient layout and disproportion of elements, layout not built on a grid, background and decorative solutions that attract too much attention.
Design development
Customer recommendation
The visitor must understand that he has come to the site of a company that works closely with Swarovski, buys directly, and therefore has the lowest prices on the market and a large assortment. The client also compiled a list of associations that a new online store should evoke: status, creativity, trust, exclusivity of positions, constant income.
Design solution
The specificity of the product offered by SW-STRAZY.ru is brightness and variety of colors. However, these features were lost against the background of an outdated design. Therefore, it was decided to make the design as light and unobtrusive as possible.
At the initial stage, we selected a font pair (rhyming with the logo) and an accent color (golden beige).
Light shadows and one-pixel borders structure the space, contour icons add graphic quality. To add the necessary minimum contrast when delimiting semantic blocks, the white color alternates with a soft shade of gray.
For pages that needed more presentation effect, photos were selected and bright collages were assembled from images of rhinestone crystals.
In order to achieve maximum emotional impact on the target audience of the store (masters of tailoring suits for artistic gymnastics and figure skating, as well as those who create jewelry), we used large photographs of crystals:
"The website of the online store got rid of unnecessary graphic garbage, bad color combinations and incorrect layout. The content began to be perceived more structured, and the product ceased to compete with the background for the user's attention."

Leonid

web designer Intensa
Prototyping and mobile-first approach
Since our primary goal was to improve navigation and conversion on the mobile version of the site, we used the mobile-first approach when developing a new online store.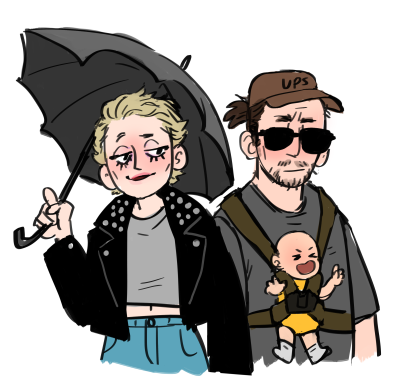 Based on the functionality of the old version of the site, customer requirements, as well as the results of analytics, we developed 25 prototypes of the online store pages.
What decisions influenced conversion and usability
First of all, 3 factors influence the purchase: the availability of goods in the warehouse, the cost and speed of delivery.
To answer these questions as quickly as possible, we have placed information about the availability of goods on the catalog page and in the product card.
More detailed information about the availability of sizes, packaging options, as well as delivery times can be found directly on the product page.
To make the product selection process quick and convenient, we:
1. Made an adaptive filter for the catalog and product card in the modal window. This saved the resource from unnecessary pages and made it easier to view detailed information about the product.
2. We launched a marketing line that changes every 10 seconds, for example, "Free shipping", "Interest-free card payments", which allows a potential buyer to find out the promotions and special offers of this supplier in a few seconds.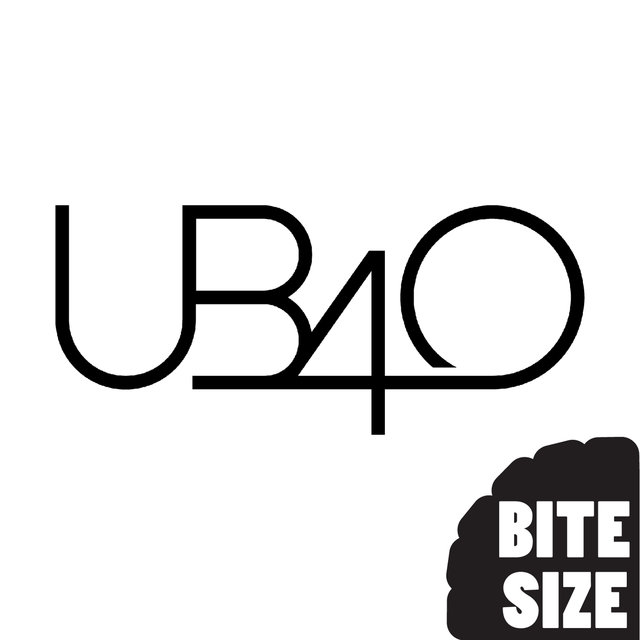 Also, after talking with the client's employees and analyzing the behavior of customers, we added a new filter by shades and grouped it by color, and moved the size selection to the product card.
To quickly select a product, a large number of products were displayed, for example, a crystal from the desired category.
In addition, the article page was brought to the usual category format for the user, and a pop-up page with detailed information about the product was developed for modifications.
All this made it possible to make the choice of crystals and other goods much faster and clearer, as evidenced by the 2-fold increase in conversion among new users.
We have simplified the catalog structure, which now contains only 10 categories and has 2 levels of nesting instead of 3.
Added display of the order amount on the "Cart" button, as well as the number of items and the discount, if applicable. This will help to avoid the situation when the user sees an "unexpected amount" of purchases and reduce the bounce rate from the "Basket".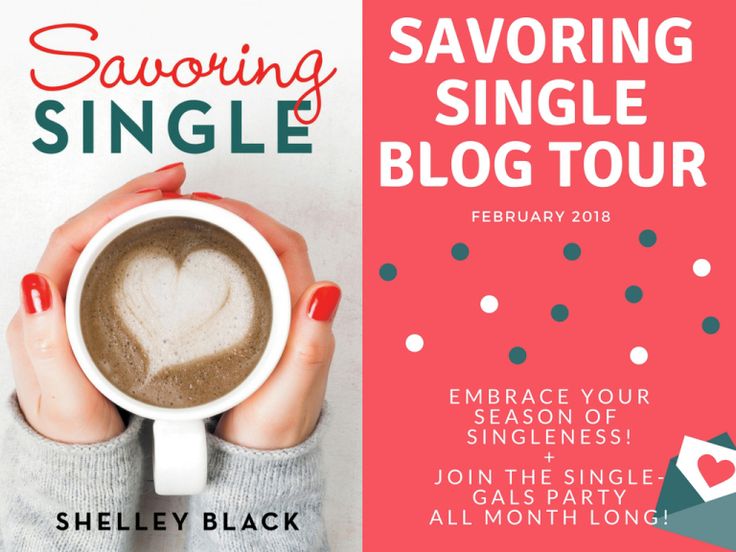 Tooltip near the "Basket" - "Before receiving a 10% discount, it remains to buy for 4000 rubles" is displayed if the basket amount is less than the conditions of the promotion, which helps to increase the average bill.
Layout and development
At the project planning stage, there was an important question - to develop from scratch or use the existing back-end by refactoring. Since the redesign did not imply a major change in functionality and the client had its own programmers with good knowledge of the project, they chose the second option.
First, we implemented the adaptive layout of the new online store according to the HTML5 standard, which ensures the correct display of pages in different browsers and devices: PCs, laptops/tablets, smartphones. Thanks to this, the content will not stretch and will not lose its design appearance if the client wants to change it.
Modern trends in front-end development were used for the project: gulp assembler, Sass preprocessor, Flexbox layout, SVG graphics.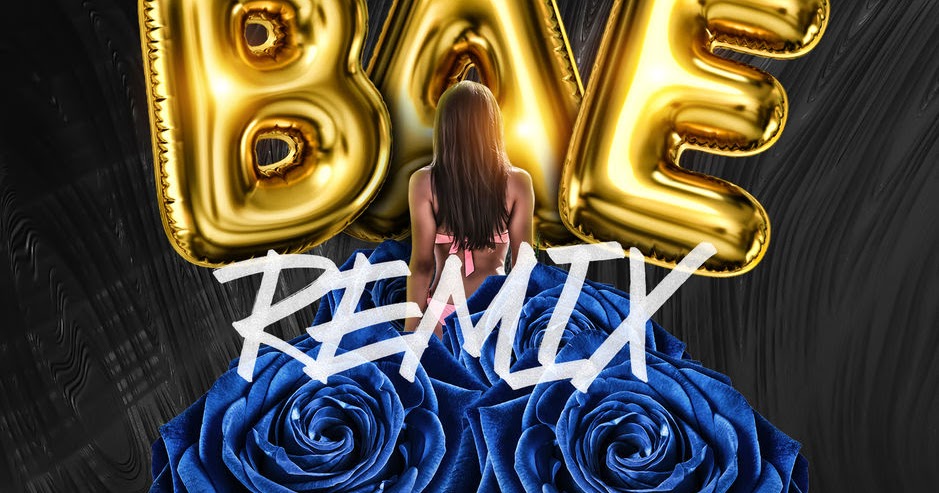 This contributed to a 45% increase in page loading speed (3.96 vs. 7.29 seconds), which also had a positive effect on conversions.
In this project, we did not deal with layout integration and backend development, but supervised the work of the client's programmer team, being responsible for the final result.
To do this, we set up a workflow for tasks in Trello with weekly sprints, evaluation and planning, regular Skype calls, commit control in the repository, and thorough testing of the functionality on the site.
After the launch of the new version of the project, we took over the maintenance of contextual and targeted advertising, site optimization for search engines. All work related to the support and development of the project is also carried out by our team.
Customer reviews about the new site
After the announcement of the launch of the SW-STRAZY.ru online store in a new design, the client received a lot of feedback in social networks.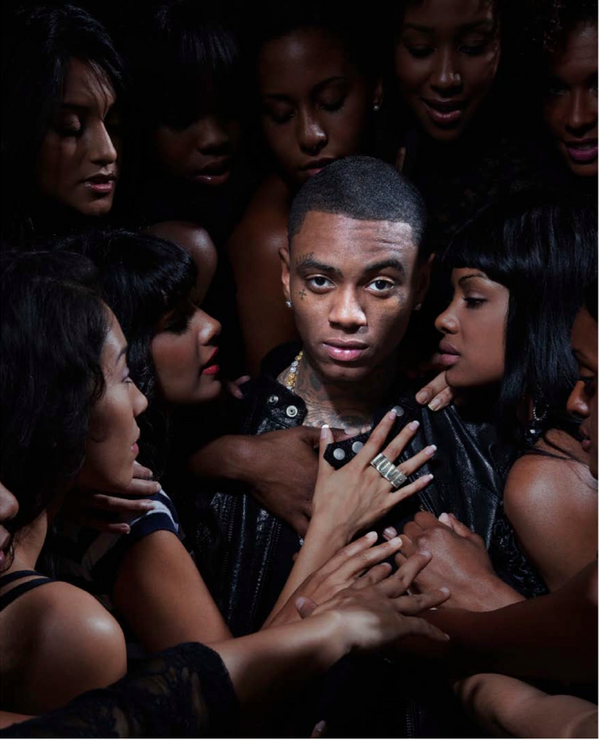 Kirill, Studio Director
I set up processes, develop a team, take care of clients.
Intensa is a production agency for e-commerce.
We help retail chains increase the revenue of online stores through fast and smooth outsourcing development.
What problems do we solve
40 most interesting email newsletters | UniBlog
Ideas
Who to follow right now
Editor's note
We argued for a long time about who had the best mailing lists and who we read the most. In 2019, when we started preparing this selection, we even launched a popular vote: in it, we chose the best mailing list together with blog readers.
Some of the mailings for this selection we have taken from the voting results. A few more were taken out of their boxes.
In 2022, we've updated the article with fresh newsletters that we like.
Injoy.
The Bell
What is it. Newsletter with a focus on money. The authors tell what happened in the world and how it can affect your business and your condition. Letters arrive on weekdays twice a day, there is also a weekly digest. On the site, you can subscribe to all issues at once or separately to the selected one.
What we liked. I like the section "What's in it for me". He just translates the news into the language of the wallet. By the way, The Bell's slogan is "Explaining what the news means to you."
Subscribe: on the site.
Invisible
What is it. Newsletter about wine. The authors help to choose the right bottle, make wine sets for the weather and holidays, offer wine in different price categories.
What we liked. Members of a private club receive the newsletter. Entry is by invitation only. A month ago I sent a request, but I was never added to the subscribers.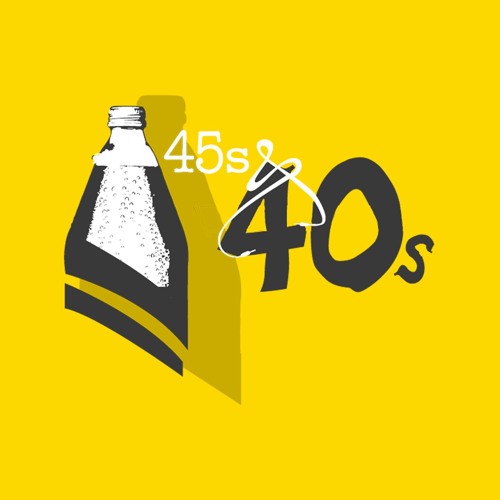 Those who got into the club are happy: the authors build a whole cult around wine and speak with subscribers in an understandable language. The Invisible is not like a regular catalog - the mailing list is based on content, sparkling humor and juicy author's illustrations.
Subscribe: on the site.
New articles in your mail
How to develop in digital. What channels are trending right now. How to earn more and raise a check for your services.
Enter email*
Email
by leaving my email, I accept the Privacy Policy
Boomstarter
What is it. Newsletter from a crowdfunding platform. Letters to clients come once a day on weekdays. Inside — 4-5 best projects from startups.
What we liked.
It is interesting to read about the startups that come in the letter: what is the value of the neurosuit in the example above or the real lightsaber from Star Wars. Boomstarter isn't all about high-tech stuff. There are projects of comics, educational courses, board games, reality shows, services and much more.
Subscribe: newsletter comes after registration on the site.
Loftblog
What is it. Newsletter from the IT portal of the same name. Letters come 2 times a month. The authors provide links to the best videos from the portal and offer courses to choose from.
What we liked. The mailing list is well-designed and provides a lot of useful videos: webinars, free courses and cartoons about programming and digital marketing. Jobs come in some emails. They also have a cute owl logo.
Subscribe: on the site.
PichShop
What is it.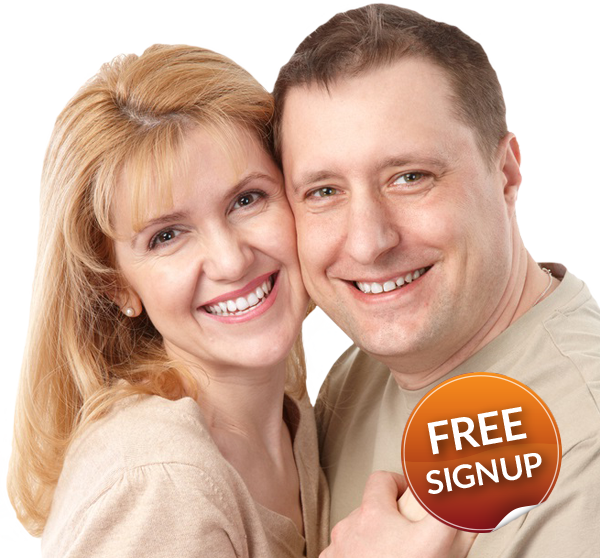 Pich Shop is an online gift shop. Their mailing list would be an ordinary catalog if it were not for the design style: each letter contains the author's animation, humor and a selection of gifts for the upcoming holiday.
What we liked. Pich Shop has stylish layouts that look great on any device. Many emails are segmented by gender — messages come in different colors and with different gifts.
Subscribe: on the site.
LinguaLeo
What is it. LinguaLeo is a service that helps to learn foreign languages. The newsletter acquaints subscribers with the work of the site and mobile application, talks about the principles of learning English, informs about discounts and new courses. And cool reactivates:
What we liked. Mailers follow trends and often send themed emails, either with Jon Snow after the Game of Thrones season, or with Leo the superhero after the release of the Marvel movie.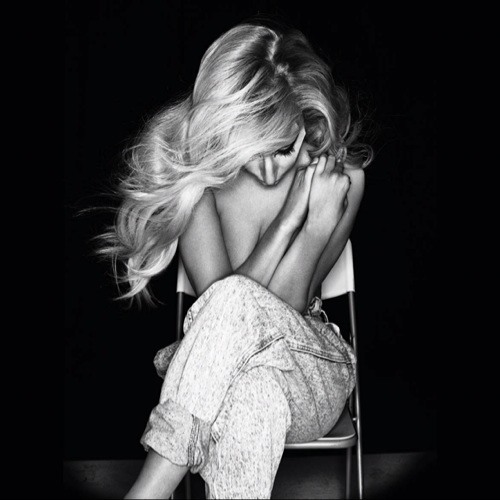 All letters are custom-designed from the needle, other schools do not have this.
Subscribe: newsletter comes after registration on the site.
Netology
What is it. Newsletter from an online university for teaching IT specialties. Letters come in several formats: weekly digests, discounts and invitations to courses.
What we liked. The guys care about the benefits. The digests contain many links to articles about Internet marketing, SMM and web development, and among the courses there are often free ones.
Subscribe: on the subscription page.
Create awesome emails with Unisender
Block editor, beautiful email templates and high deliverability
Try for free
Mega breakthrough
What is it. "Megaproryv" - the center of business education. They conduct courses, webinars and trainings that help launch and develop their business.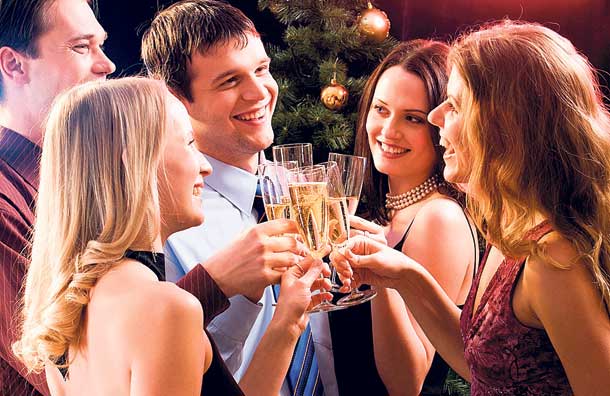 The newsletter continues the theme of the company: it talks about the chips in marketing and business, offers discounts on its products.
What we liked. The mailing list has cool content - it talks about the basic concepts of business, economics and personnel management. Unlike many, Megaproryv does not send digests, but entire articles. There are many figures and cases from life inside. For example, financial plans of companies and sales funnels. I don't have my own business, but it's still interesting to read.
Subscribe: on the site.
MYTH
What is it. MIF is a publishing house that first specialized in business literature. Now they are still releasing fairy tales, atlases, comics, science pop and encyclopedias. The mailing list lovingly talks about the best projects of the publishing house.
What we liked. MIF writes long and very beautiful letters that introduce readers to the new projects of the publishing house.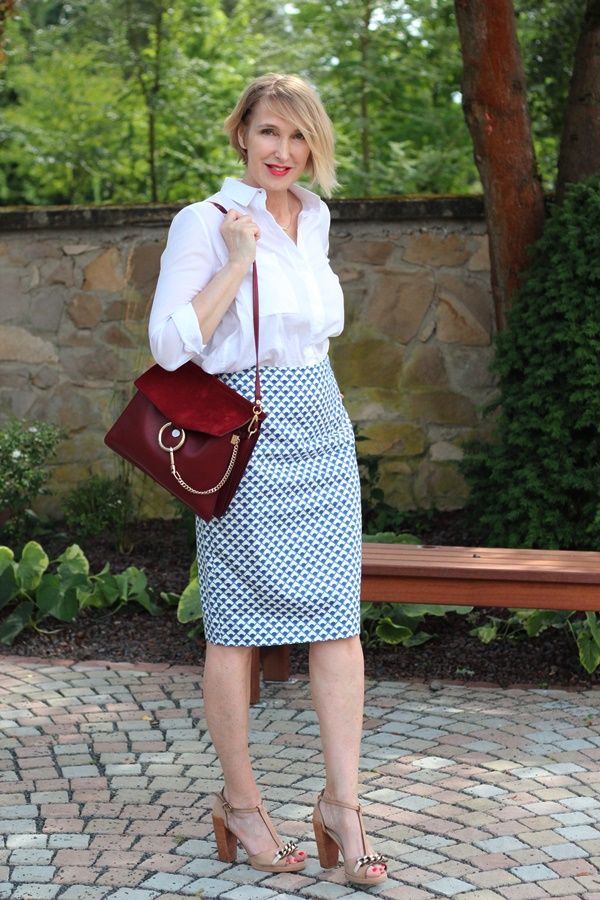 The mailing list has a column "Why is this book here?" - in it, the authors explain what they liked and why the book was included in the selection.
Subscribe: on the site.
Cossa
What is it. Cossa is an online publication about marketing, web analytics and digital advertising. The newsletter comes with a digest of articles from the site and links to them, as well as a story about the main events in Runet.
What we liked. News squeeze for online marketers saves time. For those who are looking for a job in digital, a list of vacancies is often attached at the end of the letter.
Subscribe: on the main page.
Glavred
What is it. Newsletter about strong text. Maxim Ilyakhov and Luda Sarycheva introduce the informational style, talk about stop words and show how to remove garbage from the text. There are 10 lessons in the free mailing list, which come once a week.
In the last letter, the guys will offer a paid subscription to an advanced course.
What we liked. Examples, humor and author's illustrations. The newsletter is useful not only for authors and editors, but for everyone who deals with text.
The authors of the mailing list are the heroes of the new wave in editing. After them, dozens of blogs and Telegram channels appeared about text, editing, and corporate media. If you write - no matter professionally or not - you will definitely be interested.
Subscribe: for example here.
Such cases
What is it. Information portal draws public attention to social problems. "Such Affairs" is part of the "Need Help" charity foundation. The main objective of the foundation is to promote charity and volunteering in Russia, as well as to support non-profit charitable organizations. The newsletter contains short descriptions and links to the best articles.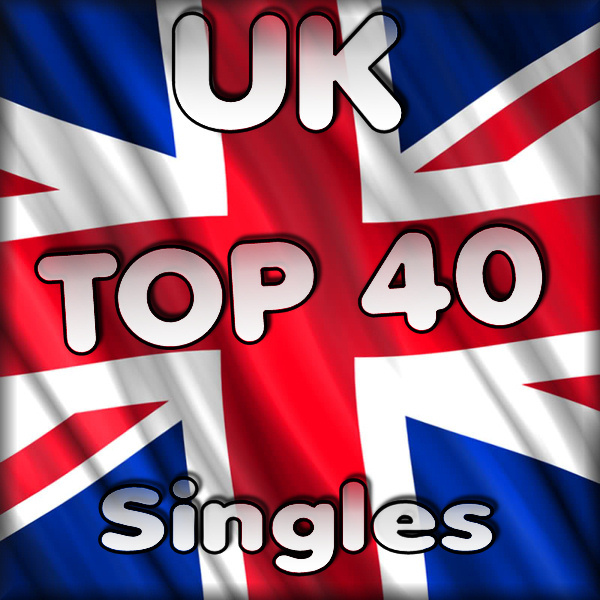 What we liked. Such cases have strong and emotional letters. You feel that the author has experienced the tragedy of people in each article and sincerely wants to help them.
Subscribe: in the footer on the editorial page.
Puzzle English
What is it. Newsletter from the portal of the same name for learning English. Letters help in learning: they talk about new rules, give fixed expressions and describe when which phrase in English is appropriate. 4-5 letters come in a week.
What we liked. Multiformat. In one week, several types of letters arrive: Vitamins, Buns, a weekly digest, notifications about discounts and new programs. The subscription is easy to set up - in your personal account there is a menu for choosing topics that are of interest to you in the mailing list.
Subscribe: mailing will start coming after registration on the site.
Skyeng
What is it.
Skyeng is a platform for learning English. There are several types of newsletters on the site, they differ in theme and level of complexity. Letters arrive on Tuesdays. Inside - grammar rules, new words, set expressions and phraseological units.
What we liked. Skyeng has stylish and useful emails: each is dedicated to a certain topic, there is a block with grammar and new words.
There are thematic courses, such as English for Cooking or English for HR.
Subscribe: on the subscription page.
School of creative thinking IKRA
What is it. IKRA creates programs and courses for the development of creative thinking. The content of the school is aimed at areas where a non-standard approach is needed: music, design, business and marketing. IKRA has a free newsletter about creative thinking and new approaches to creativity.
What we liked. The 2016-2017 newsletter was created after a survey of school users.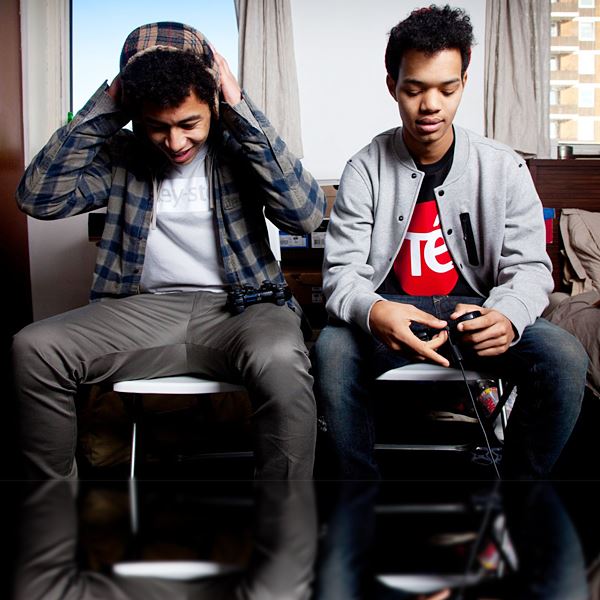 They shared topics they were interested in, and the authors talked about it in an email newsletter. IKRA writes about creative thinking development methods, business trends, and book reviews. Applied tips: read - apply.
Subscribe: on the main page.
S-F
What is it. "Tinkoff Journal" - media about money and everything connected with it.
What we liked. Interesting presentation of information. The usual digest is always wrapped in different wrappers. Letters often focus on some topic of the day: how Black Friday infuriates everyone, cryptocurrency, or earnings in Telegram.
The guys are constantly experimenting and coming up with new formats. The newsletter is a pleasure to read: it is made with intelligence, care and frenzied energy.
Subscribe: On the subscription page.
Bookmate
What is it. Bookmate is a service for reading books with a library in 12 languages.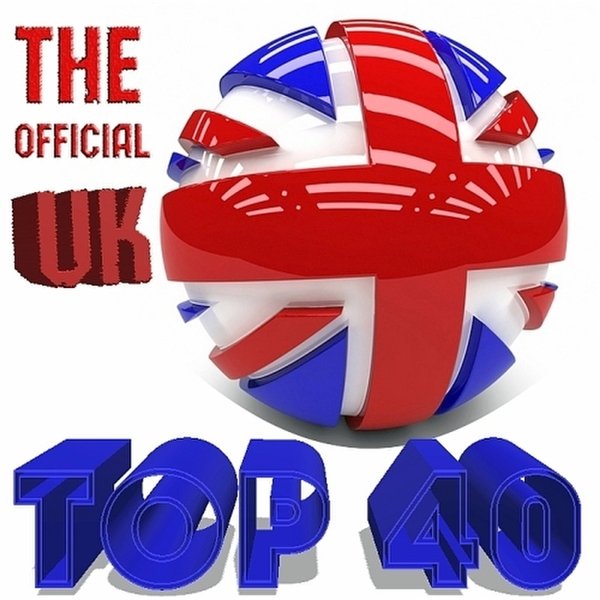 In its newsletter, the company talks about interesting books of different genres: fantasy, non-fiction, fiction, science fiction, detective stories.
Editors Newsletter bookmate
We write messages that we would like to receive ourselves. We understand that a mailbox is a very personal space, it is communication without extraneous noise, face to face. Therefore, our intonation is always friendly and trusting.
What we liked. Interesting selections of books, neat layout, very beautiful and imaginative.
Subscribe: mailing list comes with a subscription to the service.
Megaplan
What is it. "Megaplan" - CRM-system for business management. The newsletter comes in two formats: a weekly digest and a featured article.
What we liked. You don't have to be a businessman or an economist to read Megaplan's articles. The authors select content for a wide audience: "How alcohol affects productivity", "How to complete everything and not forget anything", "How boredom helps us succeed.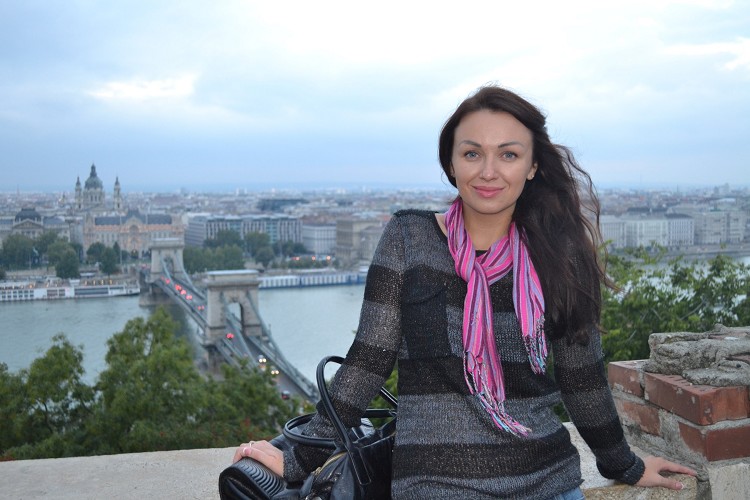 " Special praise for the stylish design and author's illustrations.
Subscribe: in the Useful Reading section.
SEOnews
What is it. SEOnews is an online publication about search engine promotion and making money on the Internet. The newsletter includes a digest of articles from the blog, the main SEO news of the week, and invitations to courses and webinars from the project.
What we liked. SEOnews combines several formats in one newsletter. If you do not want to read longreads on the site, please keep the main news from the world of SEO for the week.
Subscribe: on the main page.
Anywayanyday
What is this. Anywayanyday is a travel planning service: here you can buy an air ticket or book a hotel in any country in the world. The newsletter contains interesting information for travelers, talks about the innovations of the service and describes life hacks during flights.
What we liked. Useful knowledge that will be useful when traveling. Ideas for letters are chosen taking into account trends and seasonality. I am afraid of heights and air travel, but the letter above made me wonder if the fear is actually justified.
Subscribe: on the main page.
Amplifer
What is it. Amplifer is a service for posting and analytics in social networks. The newsletter tells about the innovations of the program, provides links to new articles from the blog and collects a digest of the main news from the world of SMM for the week.
What we liked. Newsletter is useful not only for users of the service, but also for all SMMs. There are several blocks in the letters that cover the interests of a large audience.
Follow: on the blog.
Arzamas
What is it. Arzamas is a project dedicated to the humanities.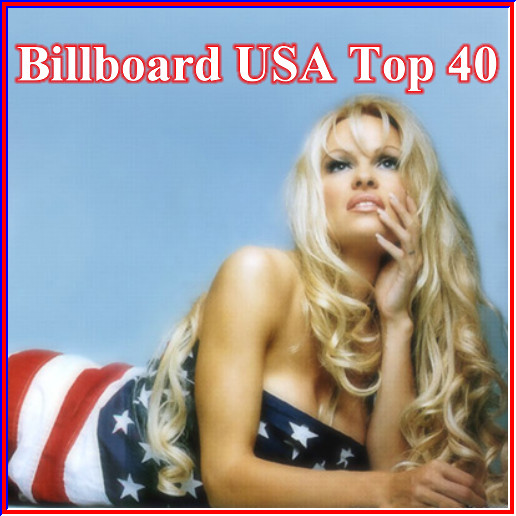 The site publishes courses on literature, art, history and philosophy, the radio is working, and several games have been launched. In the mailing list, the authors collect all the articles, videos and projects that came out during the week.
What we liked. The project looks at art and culture from a special angle: it creates games, tests, videos and mobile applications. They even launched their own radio. The newsletter collects news for the week and tells the subscriber about them in a friendly way.
Subscribe: on the main page.
EMAILMATRIX
What is . Marketing agency newsletter. Authors send new research from the marketing world, share blog articles and case studies.
What we liked. The newsletter is made in a minimalistic style - you can quickly see what's new and go to an interesting post.
Subscribe. On the blog page.
Email Soldiers
What is .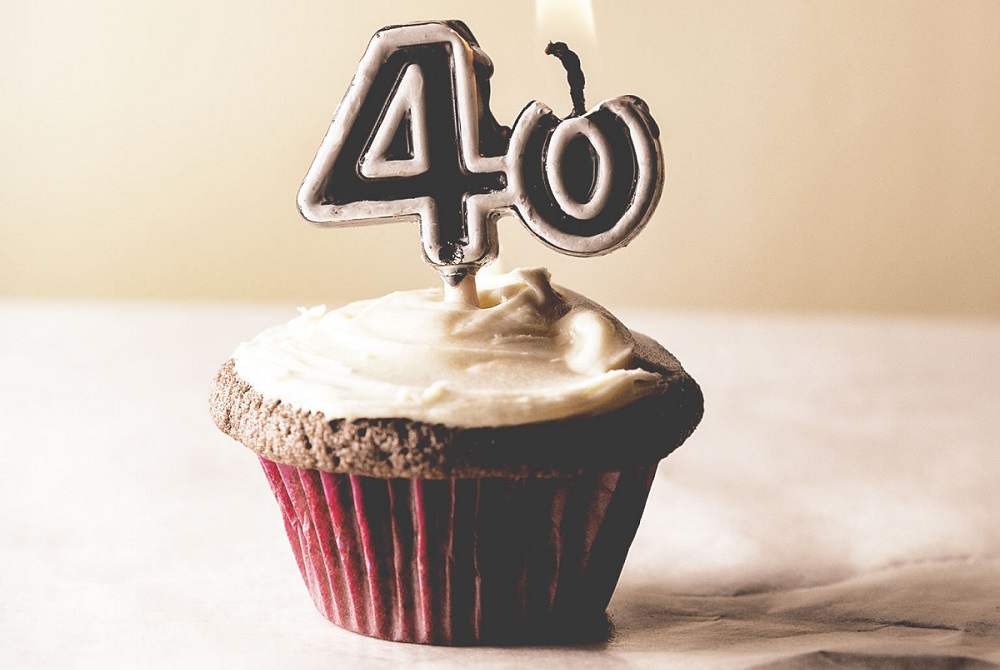 Email Soldiers is a marketing agency that specializes in email marketing. Once a week, the guys send a selected article from the blog to the mail, and once a month - a full-fledged digest with new publications, useful links and news from the world of email marketing.
Sorry, but this letter should be seen in full:
What we liked. The newsletter isn't just for email marketers: Email Soldiers write a lot about content marketing, design, and teamwork. All mailings are designed in the same style and filled with author's illustrations.
Well, Email Soldiers digests are works of art that instantly scatter through the chats of email marketers and become subjects of discussion in the professional community.
Subscribe. On the Email Soldiers blog.
GeekBrains
What is . GeekBrains is an online university for IT majors. In the letters, the authors talk about new professions for programmers, share useful materials from the blog, send promotions and course announcements.
What we liked. The authors adhere to the principle: one letter - one thought. The newsletters are frequent, but each of them is aimed at one thing: to tell about a new course, to share free materials, or to give a bonus. You read the topic and you already know whether you will be interested in the letter. Comfortable.
Subscribe. When registering on the site.
Litres
What is . LitRes sell e-books. In the newsletter, the authors talk about new arrivals on the site.
What we liked. Under each book there are 2 buttons: "Buy and download" and "Read fragment" ("Listen to fragment"). This is convenient: you can "feel" the book right from the mailing list and make a purchase decision.
Subscribe. When registering on the site.
Aviasales
What is it. Site for searching for air tickets. The newsletter comes in several formats at once: answers to questions from subscribers, selections of directions, selected articles from the blog.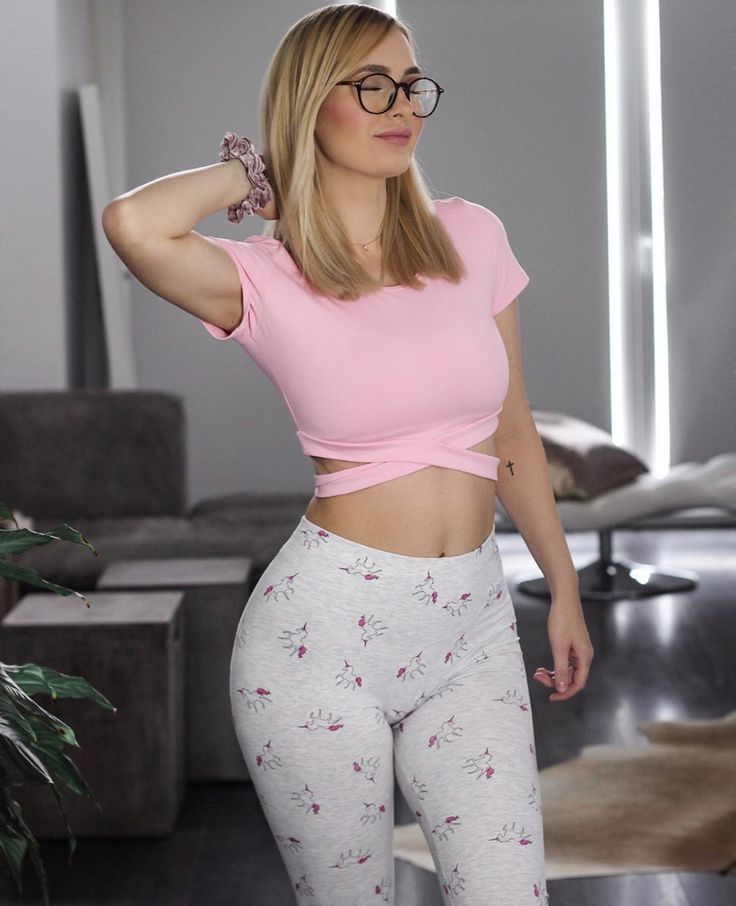 What we liked. Newsletters are interesting to follow, even if you are not going to buy air tickets. The letters successfully combine useful content, selections of destinations, prize draws and offers from Aviasales partners.
Subscribe. On the "Subscription" tab on the main page.
Email-Competitors
What is . A collection of email designs for all occasions. Can be used for inspiration, layout training or trend tracking.
Letters are useful for marketers: authors write about new email trends, sort out features in mailing lists, share thematic collections of films and series (!).
What we liked. Email-Competitors doesn't have a blog, and emails are small media: useful and fun to read.
Subscribe. In the footer on the main page.
SETTERS EDUCATION
What is it. SETTERS EDUCATION is an educational project of the communication agency SETTERS.
Once every two weeks, they send an author's long-read letter about marketing, training and digital. And about four times a month, newsletters.
What we liked. Cool content about the soft and hard skills of a modern specialist, about how to work in a team and learn effective communications, how to upgrade professionally, develop yourself and your business.
Unisender editors like the newsletter so much that we talked to its creators and found out how it turned out to create such a high-quality information product - read it.
Where to subscribe. On the main page of the project.
World of cubes
What is it. Brick World is a chain of certified LEGO stores. Newsletters send new items from the catalog and special offers.
What we liked. True LEGO masterpieces - in your mail. The selections are simple, but beautiful.
Where to subscribe. On the main page.
Cuprum
What is it.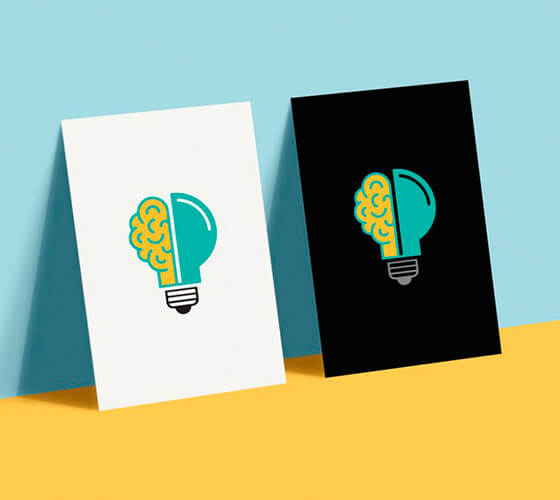 "Kuprum" - media about health. They write articles on complex topics in an understandable language, they drown for evidence-based medicine, in the materials they refer to official studies and statistics. The weekly newsletter sends a selection of articles on a specific topic.
What we liked. Neatly typed letters with recognizable - in the style of the magazine itself - illustrations. There is not much text: the author's introduction and links to articles with short eyeliners. The authors of the letters always introduce themselves at the beginning - it's nice to read when you understand that there is a living person behind the text.
Usually, letters from Kuprum end with an answer to some question from the publication's social networks. Also at the end always write the subject of the next newsletter.
Where to subscribe. On the main page.
Introvert Right Hemisphere
What is it. Educational project in the field of art, psychology and science.
They send interesting content letters on the topics of their courses and lectures.
What we liked. They warm up the audience with quite informative mailings. As an eyeliner, they use a mini-analysis on a relevant topic and carefully lead to an offer to buy a course. All letters have good visuals and thoughtful texts.
Where to sign. On the main page.
Like Lodka
What is this. Like Lodka is an online furniture store made from old boats. All interior and decor items are made from colored boat boards from the islands of Bali and Java. The creators of the store tell in their mailing lists how to combine bright Indonesia with any Russian interior.
What we liked. A visual thrill for fans of loft-style interiors and beyond. The mailings demonstrate how furniture from old Indonesian boats will fit into everyday interiors. Lots of photos, interesting home improvement hacks and designer tips.
Where to sign.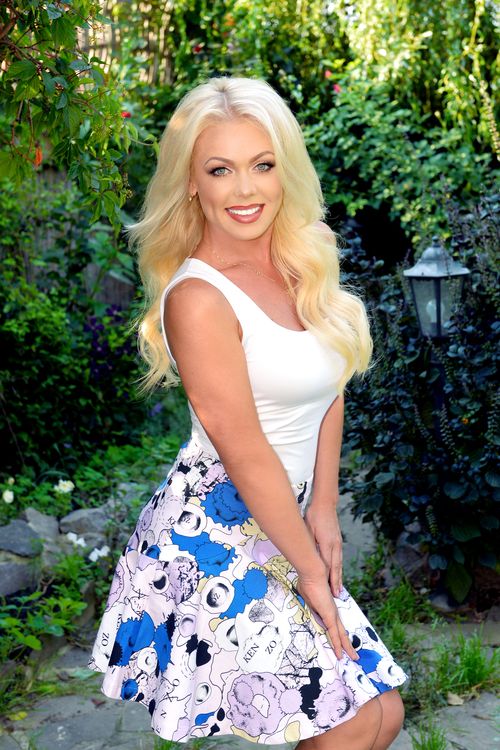 In the footer on any page of the site.
WWF Russia
What is it. Newsletter of the Russian branch of the Wildlife Fund. Letters come once a week.
What we liked. Lots of interesting information about the flora and fauna of Russia and nearby regions. The Foundation also regularly sends reports on its projects. Each letter has buttons that you can click on and donate to WWF.
The newsletter will be of interest to everyone who cares about the topic of ecology, wildlife protection, ecotourism and care for the planet. The design of the letters is not striking, the main focus is on useful text.
Where to sign. On the main page.
Labor defense
What is it. Journal of the Center for Corporate Medicine. They talk about the health and safety of workers at facilities located far from civilization. Once every two weeks, a digest of fresh articles is sent.
What we liked. Even if the field of labor protection is not at all interesting, it is worth subscribing to the mailing list to enjoy a rare contrast: on a complex and not at all creative topic, classy stylish letters come, written in a pleasant and human way.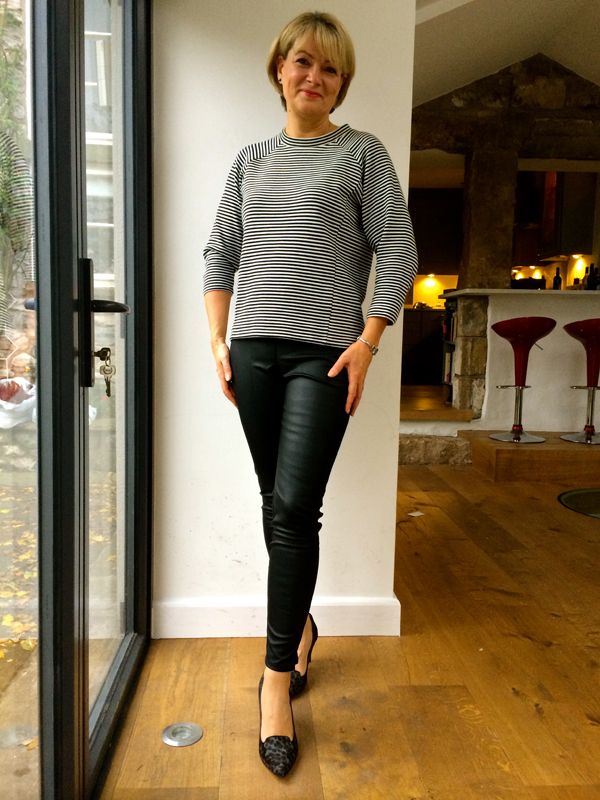 The letters are stylized as old Soviet posters. The content itself, by the way, can be useful to everyone - the topics of first aid and health are raised, which are relevant not only in complex production and in remote regions.
Where to subscribe. On the main page.
Yandex.Market
What is it. Newsletter of one of the largest marketplaces in the country.
What we liked. Very nice visuals - often in the form of GIFs. Without boredom and without stubbornness: letters are bright and well remembered.
Where to sign. Via the account menu in Yandex.Market: "Settings" → "Notifications".
Silamedia
What is it. A project about multimedia and communications. In mailings, they send a digest of articles from their blogs and other materials on similar topics.
What we liked. Letters about the actual and how the actual influences the professional. The newsletter will be of interest to marketers, editors, journalists, producers and everyone who works on content creation and promotion.
Where to sign. Signature page Done.Media is a child project of the Silamedia laboratory.
Journalus
What is it. Design media from Art. Lebedev Studio. The weekly mailing list contains interviews, case studies, selected articles and quotes from books, lessons and lectures, tool reviews.
What we liked. A look at the design from different points and angles. Each letter is saturated with content as much as possible: there are fresh news, articles, links to training, and cool references for designers in different areas. Bright and juicy, the content attracts even if you are not a designer.
Where to sign. On the main media page.
SMMplanner
What is it. SMMplanner is a scheduled posting and cross-posting service on VKontakte, Telegram, other social networks and instant messengers. The blog is about content marketing. The editor-in-chief of the blog, Konstantin Rudov, conducts the weekly newsletter "Column of the Editor-in-Chief".
What we liked. Useful for SMM professionals, marketers and business owners. The letters contain a selection of interesting materials, market trends, professional life hacks.
Newsletter often begins with the so-called. lyrical part - a short editorial column, and ends with a digest of current articles.
Where to subscribe. The subscription form is at the end of the blog articles - for example, here.
Skillbox Media
What is it. Media about business, digital, game development and education. Newsletters about the same, and when subscribing, you can choose which letters you want to receive. There are 8 topics in total: design, game development, marketing, education, psychology and society, corporate training, programming, management.
What we liked. Beautiful design and useful content. Even purely sales letters are designed so nicely that the hand reaches out to buy something from Skillbox courses. And each content mailing is a full-fledged long read, written in an understandable language, with good examples, clear theses and arguments.