Words of sentiment
50 Loving Sentiments We All Should Say More Often
I've learned that people will forget what you said,
people will forget what you did,
but people will never forget how you made them feel.
~Maya Angelou
All too often, we take the people we love the most for granted: our lovers, family members, friends, and even our children. We forget the enormous power of our words,as we carelessly lash out when under stress. We stick our noses in our laptops and smartphones, assuming our loved ones know what we are failing to verbalize, sometimes until the relationships are disconnected or damaged beyond repair.
Make a choice to consciously nurture your relationships with verbal communications of love. Be kind and sincere. Ask open-ended questions with an open heart. Listen empathically and non-defensively. Remember, there are no conditions, no strings, no expectations, and no manipulations.
Simply, love to love.
Sprinkle your relationships with these loving sentiments and watch your relationships blossom:
1. I am here for you.
2. Thank you. Thanks for all you do for me and all the ways in which you add value to my life.
3. You are beautiful. What I find most beautiful about you, inside and out, is: _____.
4. How are you? Truthfully, fully and completely—how are you, really?
5. Tell me about your dreams.
6. Tell me about your fears.
7. Tell me about your beliefs about life, love, the world, etc.
8. I am thinking about you.
9. I appreciate you.
10. I care about your feelings.
11. You are important to me.
12. I made a mistake and Im sorry. I sincerely apologize. Please forgive me.
13. I value our relationship.
14. I am grateful and fortunate to have you in my life.
15. What can I do to support you?
16. How are you feeling about our relationship?
17.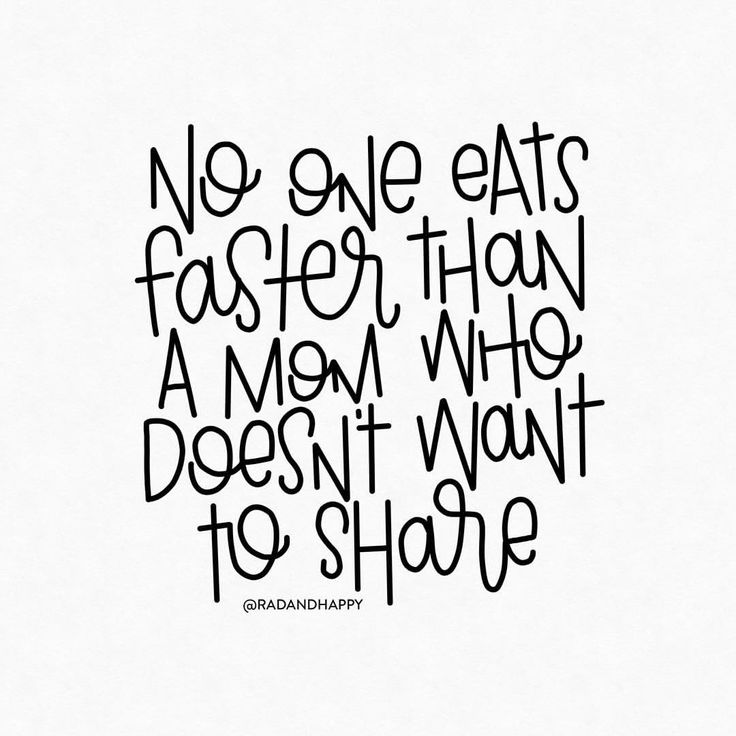 How are you feeling about me?
18. The qualities I love about you most are: _____.
19. I notice and really appreciate your efforts and growth in these areas: _____.
20. What's most meaningful to me about our connection is: ______.
21. Great job! Nice work! Well done.
22. These are the ways in which you have touched my life and made me better: _____.
23. It's an honor to know you and to be close to you.
24. I want the very best for you.
25. I cherish the following experiences we've shared: _______.
26. I trust you. I trust in our relationship.
27. I forgive you. I let go of my resentments.
28. These are all of the wonderful, positive qualities I see in you: _____.
29. Your greatest gifts and strengths are: _____.
30. I respect you.
31. I respect your decisions even though they'redifferent from mine or what I've recommended. You're free to make your own choices.
32. I support you in any and every way that I can.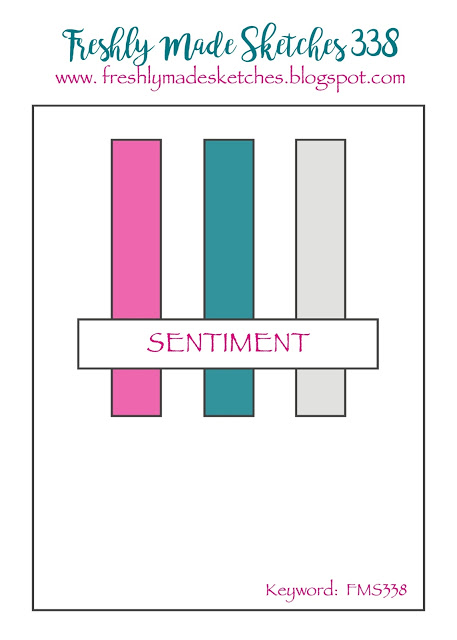 33. I believe in you.
34. I lovingly and trustingly give you the time and space you need.
35. You can achieve anything you want in life.
36. You are special. You are divinely and uniquely YOU.
37. You are free to be your authentic self in the context of our relationship.
38. I welcome you to be honest and truthful with me.
39. I desire to have/maintain an intimate and loving relationship with you.
40. You elicit the following positive emotions and feelings in me: _______.
41. You are not responsible for me, for my bad behaviors or my poor choices.
42. What would you like from me or from our relationship?
43. It's not your fault. I don't blame you.
44. I support you in taking care of yourself.
45. Your feelings are understandable and normal responses to everything you have been through.
46. I do not expect you to be perfect. I absolutely understand you are a human being and that none of us are perfect.
47.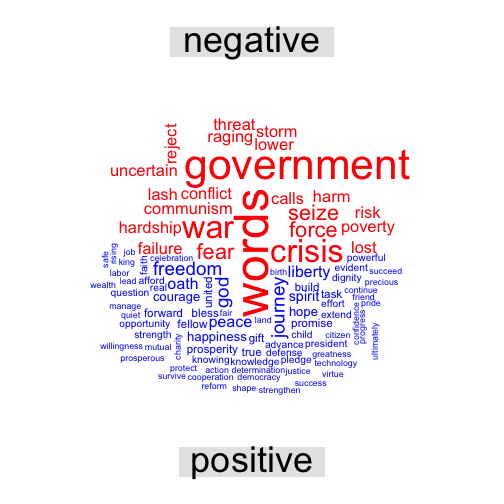 I acknowledge my areas of needed improvement including ABC, and am working on them by doing XYZ.
48. It's important to me to know and understand you.
49. I come to you with an open heart and an open mind.
50. I love you fully, completely, and exactly as you are.
Please leavea comment and share what else you think weshould say more often!
The most precious gift we can offer anyone is our attention.
When mindfulness embraces those we love,
they will bloom like flowers.
~Thich Nhat Hanh
Free webinar: The Psychology of Success
SENTIMENT Synonyms: 48 Synonyms & Antonyms for SENTIMENT
See definition of sentiment on Dictionary.com
synonyms for sentiment
attitude
bias
feeling
idea
opinion
passion
position
tendency
thought
view
affect
conception
conviction
disposition
emotionalism
eye
inclination
inclining
judgment
leaning
mind
partiality
penchant
persuasion
posture
predilection
propensity
romanticism
sensibility
sentimentality
slant
softheartedness
tenderness
affectivity
hearts and flowers
overemotionalism
tender feeling
way of thinking
See also synonyms for: sentiments
antonyms for sentiment
MOST RELEVANT
concrete
thing
antipathy
disbelief
disinclination
disinterest
dislike
hate
hatred
indifference
Roget's 21st Century Thesaurus, Third Edition Copyright © 2013 by the Philip Lief Group.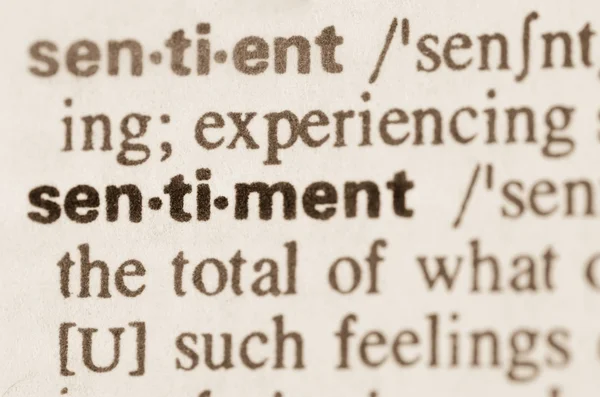 TRY USING sentiment
See how your sentence looks with different synonyms.
Characters: 0/140
WHEN TO USE
What are other ways to say sentiment?
The noun sentiment refers to a mixture of thought and feeling, especially refined or tender feeling: Recollections are often colored by sentiment. Feeling is a general term for a subjective point of view as well as for specific sensations: to be guided by feeling rather than by facts; a feeling of sadness, of rejoicing. Emotion is applied to an intensified feeling: agitated by emotion. Passion is strong or violent emotion, often so powerful that it takes over the mind or judgment: stirred to a passion of anger.
QUIZ
This Color Quiz Will Be The Best One You Have Taken In A Vermillion Years!
START THE QUIZ
How to use sentiment in a sentence
This stands in contrast to the sentiments of older Florida voters at around this time four years ago.
WHY TRUMP MIGHT BE SCARING OFF OLDER VOTERSCLARE MALONE (CL[email protected])SEPTEMBER 10, 2020FIVETHIRTYEIGHT
Other agency executives shared the sentiment that the upfront may have changed this year but only incrementally, as has been the case for the past several years.
'THERE WASN'T A HUGE SHIFT': TV UPFRONT MARKET DID NOT UNDERGO EXPECTED OVERHAUL THIS YEARTIM PETERSONSEPTEMBER 9, 2020DIGIDAY
In fact, in this space on Thursday morning I wrote about how the so-called "greed sentiment" was beginning to shift.
WHY LAST WEEK'S GREAT TECH SELL-OFF SHOULD MAKE INVESTORS WARYBERNHARD WARNERSEPTEMBER 8, 2020FORTUNE
While the results of the survey haven't exactly shifted Volpi's thesis on investing in consumer-based startups, it does show that sentiment is shifting in favor of greater regulation.
MAJORITY OF TECH EMPLOYEES AND POTENTIAL FOUNDERS SAY BIG TECH NEEDS MORE REGULATIONLUCINDA SHENSEPTEMBER 4, 2020FORTUNE
We can't know what other events will unfold between now and November, but we can say that the violence in the wake of Blake's shooting has seemed to affect public sentiment.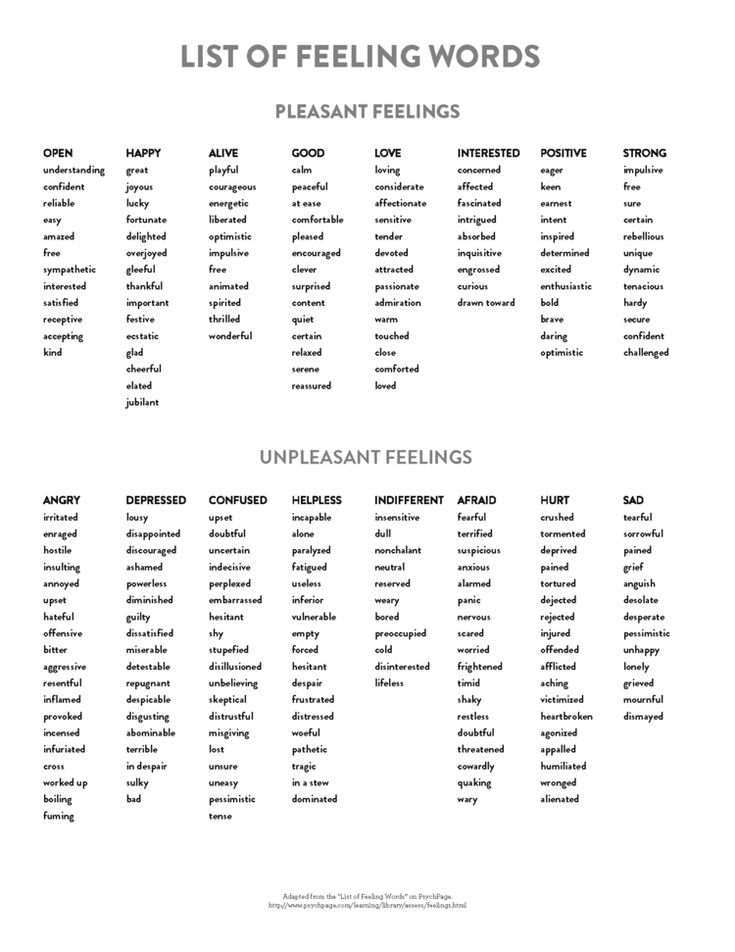 TRUMP'S LAW AND ORDER MESSAGE ISN'T RESONATING WITH MOST AMERICANSGEOFFREY SKELLEY ([email protected])SEPTEMBER 4, 2020FIVETHIRTYEIGHT
But, Tuesday notwithstanding, 2020 has still seen an unusual amount of anti-incumbent sentiment.
ED MARKEY WON, BUT IT'S STILL BEEN A ROUGH YEAR FOR INCUMBENTSNATHANIEL RAKICH (NATHA[email protected])SEPTEMBER 2, 2020FIVETHIRTYEIGHT
Doing so has helped increase positive brand sentiment, helped the brand grow its social following as well as increased engagement, according to Conor Mason, senior director of digital marketing for Bud Light.
'A DIFFERENT LANGUAGE': WHY VENTURING INTO MEME-BASED MARKETING CAN BE RISKY FOR BRANDSKRISTINA MONLLOSAUGUST 28, 2020DIGIDAY
Despite that sentiment, Vice announced in June Vice World News, a global expansion of its news offering across TV, digital and audio.
'NOT ENOUGH MONEY TO GO AROUND': US DIGITAL-MEDIA PUBLISHERS CURB INTERNATIONAL EXPANSIONLUCINDA SOUTHERNAUGUST 26, 2020DIGIDAY
This same sentiment is even more pronounced on the FX front.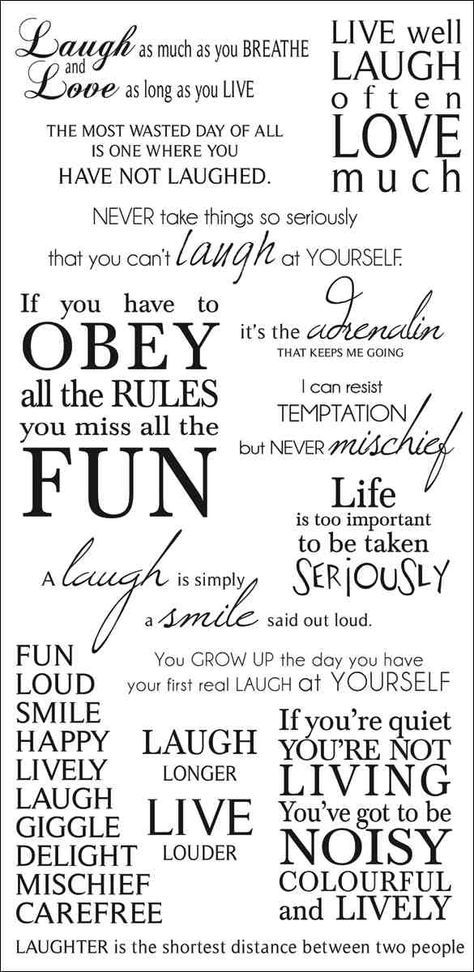 INVESTORS CONTINUE TO PUSH GLOBAL STOCKS INTO RECORD TERRITORYBERNHARD WARNERAUGUST 24, 2020FORTUNE
Newspaper owners should at least consider this growing and dangerous wave of negative sentiment as they draw up their cost-cutting plans that involve the paring back of real estate.
THE CLOSURE OF NEWSROOMS IS A SYMBOLIC END OF A PUBLISHING ERALARA O'REILLYAUGUST 18, 2020DIGIDAY
WORDS RELATED TO SENTIMENT
amore
ardor
attachment
care
case
closeness
concern
crush
desire
devotion
emotion
endearment
feeling
friendliness
friendship
good will
hankering
heart
inclination
itch
kindness
liking
love
passion
predilection
propensity
puppy love
regard
sentiment
shine
soft spot
solicitude
tenderness
warmth
weakness
yen
affection
emotion
feeling
sentiment
air
angle
approach
belief
demeanor
disposition
frame of mind
headset
inclination
leaning
mental state
mindset
mood
notion
opinion
outlook
perspective
philosophy
point of view
position
posture
predilection
reaction
school of thought
sentiment
slant
stance
stand
standpoint
temper
temperament
thinking
vantage point
view
viewpoint
way of looking
way of thinking
where one is at
airs
angles
approaches
beliefs
bents
biases
characters
demeanor
dispositions
frame of minds
headsets
inclinations
leanings
like it is
mental states
mindsets
mindtrips
moods
notions
opinions
perspectives
philosophies
point of views
positions
postures
predilections
prejudices
proclivities
reactions
routines
say sos
sensibilities
sentiments
sets
slants
stances
standings
standpoints
stands
temperaments
tempers
twists
views
where one is ats
acclaim
acclamation
admiration
adulation
applause
appreciation
approval
blessing
bouquet
buttering up
cajolery
commendation
comp
confirmation
congratulations
courtesy
encomium
endorsement
eulogy
favor
felicitation
good word
homage
honor
kudo
laud
laudation
laurels
notice
orchid
ovation
panegyric
pat on the back
posy
regard
respects
sanction
sentiment
tribute
veneration
warm fuzzy
confidence
creed
doctrine
dogma
eye
faith
feeling
judgment call
mind
persuasion
principle
reliance
say so
sentiment
slant
tenet
view
Roget's 21st Century Thesaurus, Third Edition Copyright © 2013 by the Philip Lief Group.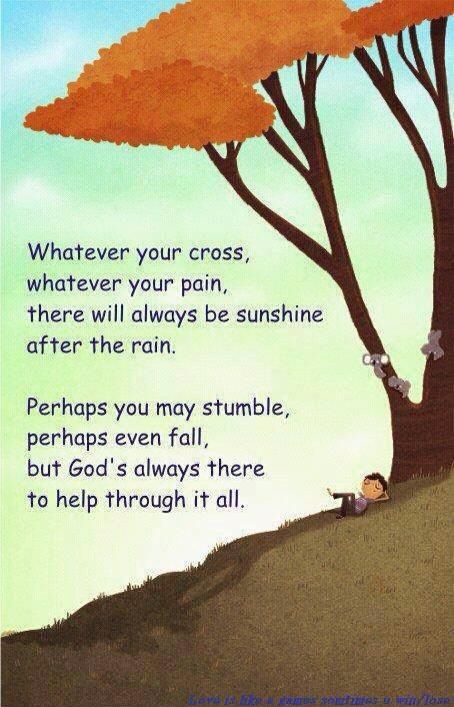 Feelings. What is "Feelings"? The concept and definition of the term "Feelings" - Glossary
Glossary. Psychological dictionary.
A
B
B
D
D
F
W
and
K
L
M
H
O
P
R
C
T
W
F
X
C
H
nine0005 W
E
I
Feelings (eng. sentiments) - stable emotional experiences of a person that arise in the process of his relationship with the outside world. Feelings are formed and developed in the course of development and upbringing of a person. They reflect the significance of any phenomena, objects, events for a person, his inner world, needs and motives.
Unlike affects and emotions, feelings are supra-situational. In addition, feelings are subjective, which is explained by the different significance of certain objects and phenomena for different people.
Another property of feelings is ambivalence, or duality: in the same feeling, positive and negative emotions can unite and flow into each other (for example, love is accompanied by anger, and joy, and despair, and jealousy, etc.). nine0003
Based on the leading feelings of a person, one can form a certain idea of ​​his worldview and system of values. There is no stable classification of feelings, but division according to the degree of generalization (concrete, generalized, abstract feelings), as well as the allocation of subspecies of feelings in accordance with their objects (moral, aesthetic, intellectual, parental, etc.) is common.
< Censorship
Schizoanalysis >
Popular terms
Feelings
Feel differently: what our emotions depend on
For people who tend to think more about others, complex emotional experiences are more characteristic, scientists have found out. What else determines how we feel?
Media news2
new on site
How to manipulate other people's memory: "bad advice" from a neurophysiologist
14 ideas for spending time with your family during the New Year holidays
"Allow self-reliance": 9advice to parents of children with a strong character
"The man first 'disappeared' for a month, and then offered to remain friends"
"Sometimes I think I hate my daughter"
The Golden Rule: 8 Tips to Improve Your Relationship - Try it With Your Partner
What to do if your mother interferes with your life: an interview with a psychotherapist
Parents and children: the dangerous consequences of secret envy
Today they are reading
"In the army - no earlier than 21 years old": what is the benefit of changing the military age in Russia? nine0006
How to understand that you are not being listened to: 3 common phrases - unexpected conclusions of scientists
"I regret that I confessed to my husband in treason. How to restore good relations?
"Accepting the role of a mistress, I lost three years": a frank story of a reader
"Every time the relationship got serious, I left. Why?"
"After the conflict, the man went to live with his mother and has not returned for a month. Should I take the first step?
Psychologies invites
Psychologies in Odnoklassniki
Subscribe
New Locamary 2022 - 2023 No. 72
more Irina Rudevich
October 23, 2018
To help us deal with feelings that we cannot always express in words, psychologists turn to the concept of emotional intelligence. This ability helps to recognize not only joy and fear, but also weirder and more complex emotions. nine0003
Some of these words have no equivalent in Russian, and others don't even have fixed dictionary descriptions, but that doesn't stop people around the world from using them to express themselves more accurately.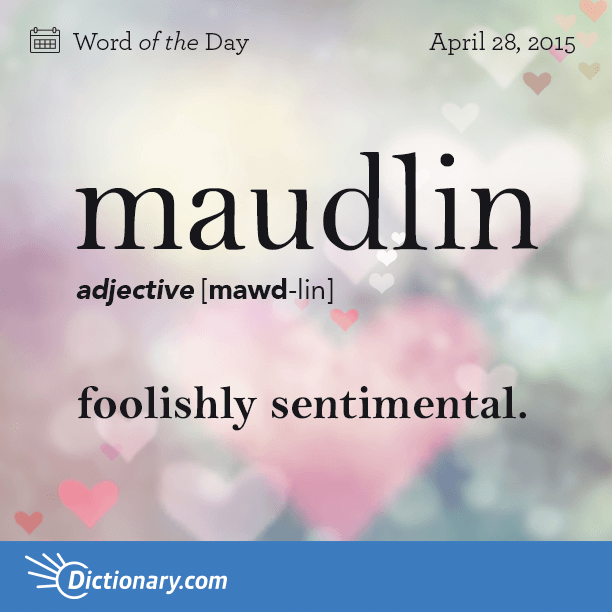 Liberosis
Liberosis is the desire to get rid of problems, pressure and lack of freedom in adulthood. Liberosis is experienced by those who want to become a child again and not worry about pressing domestic issues and their future.
The word first appeared in 2006 in the dictionary of John Koenig, a student at McAlister College in Minnesota. The young poet compiled an Inexplicable Sorrow dictionary for emotions that had not previously been described linguistically in official sources. nine0003
Vemomodalen
Many Instagram account holders experience this feeling. Vemomodalen is the feeling of not being able to uniquely capture some event, object or landscape. For example, you admire the sunset and want your subscribers to feel the same way. But at the same time, you understand that they have all seen dozens of photos with the same beautiful sunset, and yours will be just one of them.
In other words, vemodal is the desire to create something outstanding, coupled with the understanding that your work cannot be unique. nine0003
© Elijah O'Donnell/Unsplash
Chrystalism
Chrystalism is a state similar to that of a child in the womb. It occurs when you are in a warm, comfortable house, and outside the window there is a thunderstorm and a downpour. If you feel absolute security, comfort, lack of fears for the future, you can safely call this emotion chrystalism. By the way, from Latin chrysalis is translated as "chrysalis", "cocoon", which describes this feeling as accurately as possible.
nine0003
Cenopsia
Feelings that arise in an abandoned place where life was once in full swing. Such emotions are similar to the feelings of watching a thriller and seem creepy and unpleasant to many, while others like suspense and mystery. Abandoned houses, hospitals and entire cities attract people who seek to understand their beauty.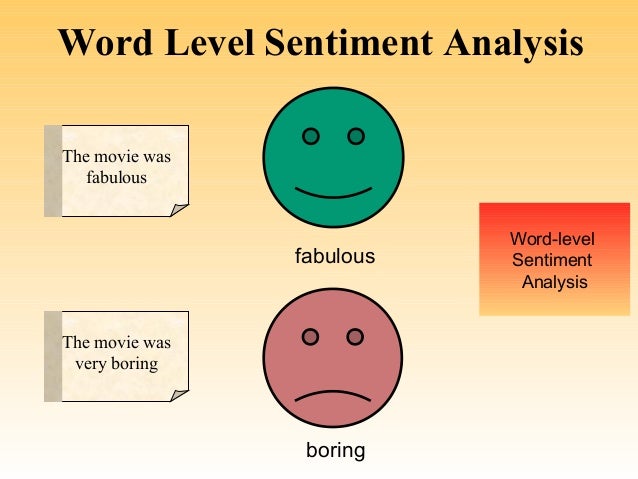 On the Internet, there are communities of amateur photographers who collect information about such places. One of them is called Kenopsia.
nine0003
Andronitis
In dealing with people, it is customary to gradually open up, get to know each other before calling the relationship true friendship. Andronitis is a feeling that arises when meeting a new pleasant person. This is the moment when you realize how long it will take to develop a relationship, you want to speed up this process by bypassing a long sequence of formal dialogues. Emotion can also arise when you realize that it is impossible to continue communication, for example, with a random fellow traveler. nine0003
© Rawpixel/Unsplash
Enyumen
A feeling of regret for past experiences that eventually led to a happy present. This desire to go back and tell yourself that everything will be fine and there is no point in being nervous about upcoming events. The emotion is familiar to everyone who took exams, prepared for an interview, and decided to make a radical change in life.
It's like you want to say to yourself in the past: "Everything will be fine, you have nothing to worry about."
nine0003
Žuska
When a complaint is made, insulted or an evil joke is made, not everyone is able to instantly find the right words, succumbing to the emotions of anger and confusion. Zhuska - an anxious feeling: you repeatedly repeat in your head a dialogue from a real past or hypothetical situation that worries you. In this imaginary dialogue, you become the winner by repeatedly beating events and finding the optimal words to disarm your opponent.
nine0003
Sonder
The Thought catalog website describes this feeling as an awareness of uniqueness and yet commonality. In this state, you suddenly realize that each of the bystanders is a separate person living his own rich life, in which there is a family, friends, problems, experiences, aspirations and worries. This emotion can be experienced, for example, looking at strangers in a subway car: each of them is a separate world.