Why am i so serious
Overly Serious Coping
Are you a serious person? Do you have overly-serious coping? What does that even mean? A dictionary definition of serious is showing deep thought, not joking, or a situation that requires careful thought. An example of serious is wearing a full suit to a casual dinner; serious attire. An example of serious is a person who doesn't smile or laugh easily; serious person.
Of course there's a time to be serious. But there are also times to be playful and teasing. It's all about context and being flexible. Being overly-serious is like the person who wears a shirt and tie to the backyard barbecue. Sometimes it can make others uncomfortable and the research shows that being able to play and laugh is important for relationships and for coping well.
Being too serious can come from catastrophic thinking, or fearfulness. For some, it comes from being (perhaps unknowingly) on guard.
What if you say the wrong thing or hurt someone's feelings? You cope with worry and concerns and fears by having a serious view of life and what could go wrong.
For others, it's just the way they live their life. They see life in serious ways.It's true of course that life has many serious, difficult experiences.So perhaps playfulness and teasing may seem confusing or you don't see the point. Maybe you don't get how you are being overly-serious.
One of the ways of being too serious is hearing what others say literally. Imagine that I tell someone, "I love your hair that way!" with lots of enthusiasm. He responds, "So you hated it the other way?" I take him seriously and start apologizing. "No,no, it looked good the other way too, I just prefer this style." Nothing wrong with that response, unless I over-apologize and become flustered. The truth is he is playing with me. I'm responding in all seriousness. How much more fun if I responded with a smile, "Yeah, I've been wondering for years when you would change that hairstyle.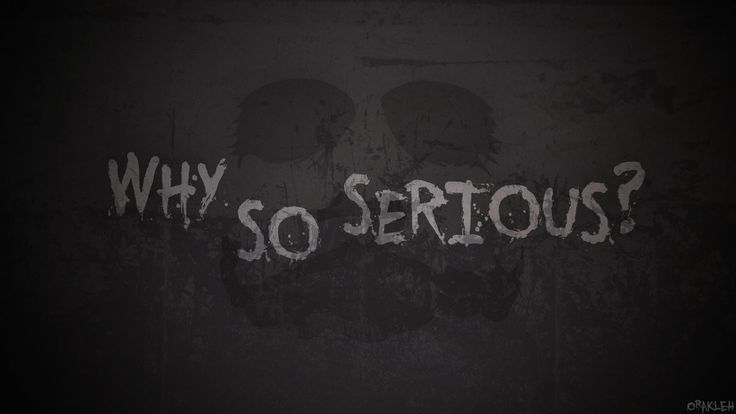 " Now we're playing, enjoying the exchange. The mundane interchange is spiced with humor. (Okay, sometimes teasing can fall flat. That's awkward, but it can be managed.)
Why tease? Teasing is a way of showing someone you like them. It adds fun to the interaction. Teasing is kind–if it's not kind, has an edge, then it's something else, not playing.
Overly-serious coping can mean that you are task-oriented to a fault. You focus on getting a job done. No messing around and wasting time.When moving for example, you focus on all those boxes. The mess! Unpacking, getting rid of the mess, and being able to function in your home is a top priority. You don't want to "waste time" by playing around. When friends or your spouse puts on a Micky Mouse hat that was in one of the boxes and starts to sing, you smile and keep working. You don't take a second to laugh with him or sing along.
What about work tasks? Is there a manual to be written? Dishes to be done? Then buckle down and do it.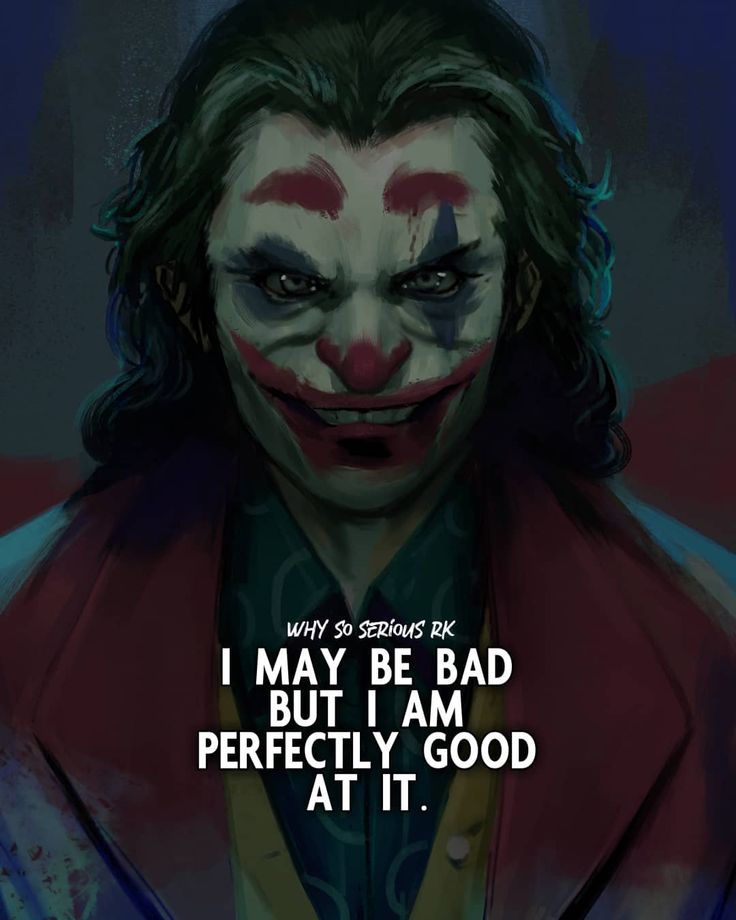 Teasing and joking around is "wasting time." If others are goofing off, you're impatient. You could be finished so much faster if everyone just focused on the task. Work first, play later, right?
Hmmm, not so much. Turns out that playing around makes work more fun. The time goes faster and youfeelbetter while you're doing the work. It's not so grueling. Over- seriousness adds to the tediousness or drudgery of the task, not only for yourself but for everyone else. Playing around can take only minutes, but adds relaxation, fun and friendliness to the situation.
Playful teasing, goofing off, and finding things to laugh about are part of how people bond and adds joy to the day and routine tasks.. Putting on a Christmas hat you've unpacked in July and sing a Christmas carol? It's all in good fun. It's also one of those things you can choose to laugh at…or not. Sometimes having fun is a choice to pay attention to small, amusing things that happen.
When the dog climbs on those moving boxes, seemingly to keep you from carrying them to the truck, you could grumble and fuss (after all, you're probably tired) or you could laugh or smile at their antics.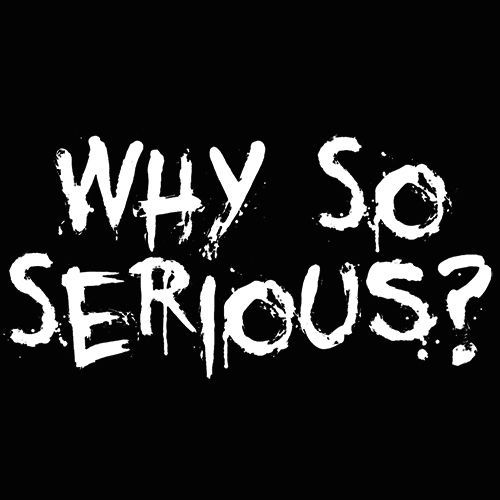 It's a dialectic. There's probably a long list of things to be serious about and at the same time there are small things we can notice for smiles and laughs. Doing so adds to your coping skills.
_____________________________________
Photo by Timothy Barlin on Unsplash
Mickey Mouse Hat Photo by Leighann Renee on Unsplash
9 Ways to Stop Taking Life Too Seriously I Psych Central
Working hard to meet life and career goals often require a serious focus. But it's important to take time to laugh along the way.
Do you often feel consumed by your daily tasks and responsibilities? Does the heavy weight of it all make it difficult to let go and enjoy what you're doing or who you're with?
When we become focused on doing, we can sometimes lose sight of being.
When you take life too seriously, you can develop an unclear view of what's worth your time and energy. You might find that you spend less time laughing and more time being busy.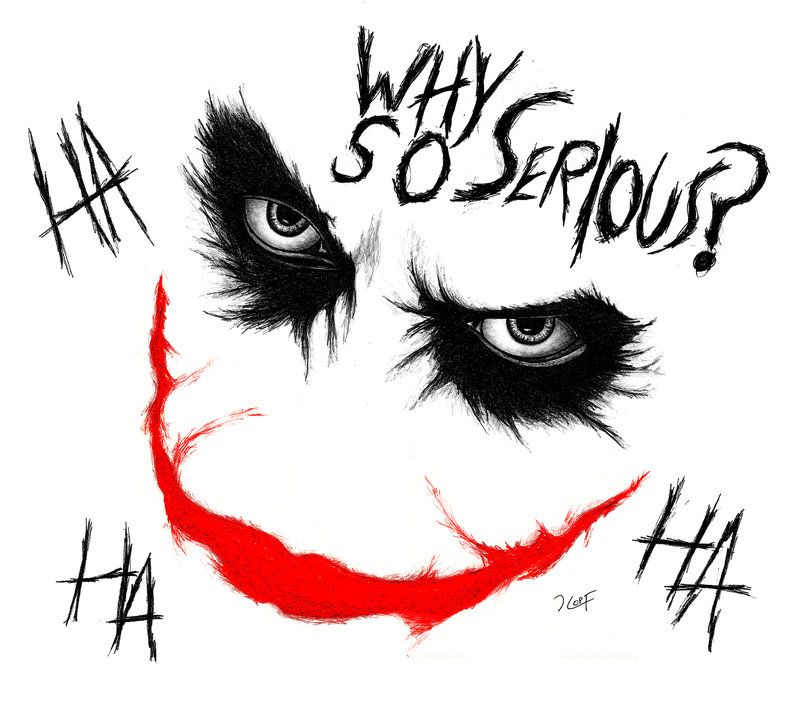 When you get caught up in the seriousness of it all, you can miss out on the joyful and happy aspects of life.
If you find it difficult to find moments of joy or think of yourself as too serious, consider trying these strategies.
Focus on the good
Yes, your flight was delayed, and you may be late for that meeting, but perhaps you spent more time with your family because of it.
"Focusing on the unexpected benefits rather than the outcome can make a big difference," Bernstein says.
Ask yourself: "Will this matter 5 years from now?"
While life does have serious moments, there's a lot we can let go of and accept for what it is.
"Remembering the idea that if something won't matter 5 years from now, don't spend more than 5 minutes worrying about it can be a helpful approach," Bernstein explains.
Recognize and appreciate joyful moments
Think about the times when things didn't turn out the way you planned but you adapted.
"Feel proud of yourself for figuring it out — those are the moments that make life more enjoyable," Bernstein says.
"Moments when you were surprised, didn't give up, and then figured it out. You may have even come out with a good story along the way — that's the beauty of life."
Remember that you're not alone
Keep in mind that no one else has life figured out any better than you.
"You weren't given an instruction manual, and you can only do the best you can with the information you had at the time," Bernstein says. "So, don't be so hard on yourself. You're a work in progress."
Identify your negative thinking patterns
Remember that thoughts aren't facts.
"Identify and challenge your negative rumination cycles that are on repeat," Wolkin says. "What are you preoccupied with and what cognitive distortions might be getting in the way of thinking more accurately?"
Don't engage in comparison
Comparison can lead to feelings of unworthiness.
"Comparing ourselves to others steals any semblance of joy, as we start to live life as if it's a race and become too serious about acquiring things and people that don't actually accentuate our life," Wolkin says.
Create a toolbox of coping skills for times that feel stressful
While stress is inevitable, it's how you respond to it that matters.
"When we're stressed, we tend to take life too seriously," Wolkin explains.
"If we're chronically stressed, we're at risk for mental health challenges, high blood pressure, and so on. Try taking a nature walk, engage in a mindfulness practice, or start journaling."
Ditch the perfectionistic thinking
Setbacks will happen, but trying to be perfect can make the setbacks seem more overwhelming.
"Embracing your perfectly imperfect human self can help release a lot of pressure to live up to unreachable expectations," Wolkin explains. "It's OK to make mistakes, and making them doesn't mean you're not enough."
Consciously create opportunities to laugh
Find the humor in day-to-day life.
"Instead of news shows, watch comedies or funny videos, or hang out with funny people," Wolkin says.
American writer and philosopher Elbert Hubbard once said, "Don't take life too seriously.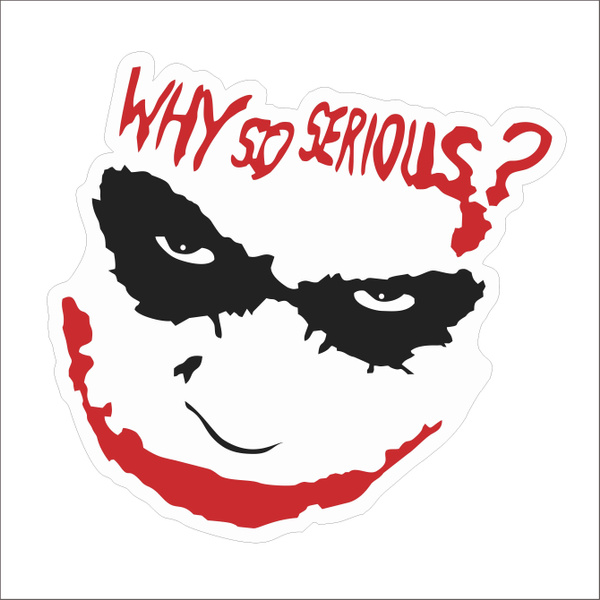 You'll never get out alive."
What did he mean? Many of us agonize over the smallest decisions. We spend hours ruminating over an email we sent or a comment we made.
Hubbard reminded us above that time is a precious gift that you can't get back. So, try not to waste even a moment of it.
We all face the demands of our busy lives. Our daily schedules are overrun with meetings, deadlines, and family responsibilities. On top of that, we try to squeeze in running errands, cooking dinner (or, calling in for delivery), and a quick workout.
Seems like there's not enough time in the day to "stop and smell the roses." We're often so busy being busy that it's hard to find a moment to laugh or enjoy the moment.
With all you have to do each day, you may wonder, "what is there to laugh about?"
But laughter has numerous health benefits — from reducing stress to boosting your spirit and improving how you relate and connect to others.
When you take life too seriously, you may:
constantly worry about the small things
not joke around with friends, family, or co-workers
rarely have time to unwind
be more strict with others and yourself
avoid activities out of your comfort zone
constantly explain yourself
feel like you're competing with others at work or at home
If these behaviors become extreme or begin interfering with your daily life, consider speaking with a healthcare or mental health professional.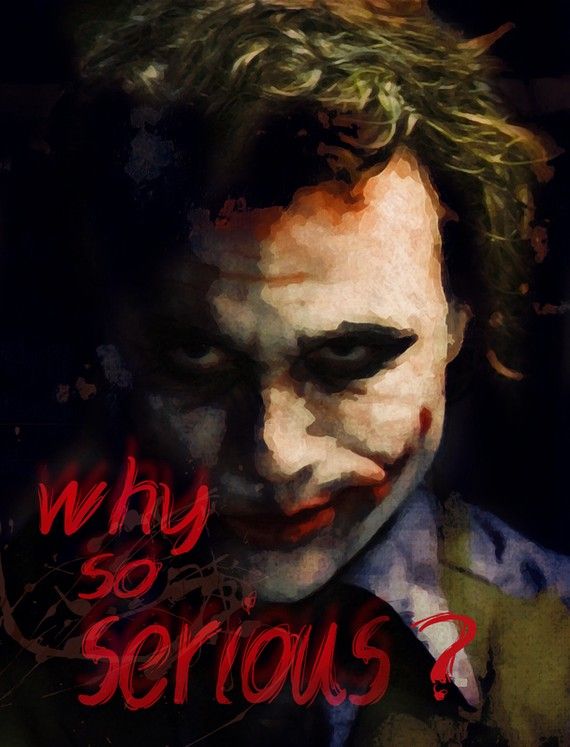 They can offer guidance on the next steps.
Taking life too seriously can have negative impacts on your well-being.
You may lose sight of what's really important
Prioritize what truly matters.
"If we take life too seriously, we lose sight of what actually needs our serious attention," says Jennifer R. Wolkin, PhD, a clinical neuropsychologist based in New York City. "How can we parse out what is serious if we think it all is!"
It can be counterproductive
Letting the worry and stress take over is a waste of time.
"Taking life too seriously usually leads to more worrying, and worrying isn't productive," Wolkin says. "Constant rumination on our regrets of the past or what we're trying to control in the future only leads to suffering."
You can miss out on all the positives that life has to offer
This comes back to the power of gratitude and choosing to focus on the positive, not the negative.
"When we take life too seriously, we lose out on the opportunity to experience a gamut of emotional experiences, including joy," Wolkin says.
"If we're constantly immersed in taking life too seriously, we don't make space to stay awake to the beauty of life that's right in front of us."
It can damage your relationships
If you always take things seriously, you may not be enjoyable to be around.
"When we take life too seriously, we might have trouble connecting with people," Wolkin explains. "People who take life too seriously sometimes come off as unfriendly or unapproachable."
It's a waste of mental energy
To put it simply, you're missing out! You can choose to see your experiences through a more positive lens.
"Taking life too seriously takes a lot of mental bandwidth that can be used to engage in more meaningful experiences in life, including time with family and friends," Wolkin says.
You'll feel more joyful
Are you consumed by your job and daily responsibilities? Do you feel like you're a victim of your circumstances?
"If we shift from believing that life happens to us and start to see it as happening for us, our lives can begin to feel more joyful and less burdensome," Natalie Bernstein, a psychologist and therapeutic life coach in Pittsburgh, Pennsylvania, explains.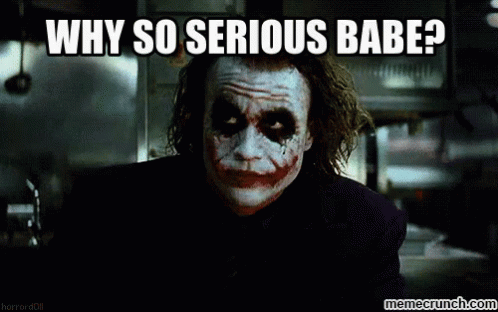 "Once you move away from thinking your purpose is your job or viewing life as a series of set stages you have to accomplish, you can start to see life in a new light."
This may require becoming more present and reframing your perspective.
Life isn't a problem to be solved. The beauty lies in the unpredictability and waking up each morning with an open heart and open mind to all the day has to offer.
Try starting each day with gratitude. Focusing on what you're grateful for can take you out of a serious mindset.
Also, choose to be present. This is a good way to experience happiness and fulfillment.
I am very boring and serious. I am very boring and…
14,282 answers
Is it worth trying to live together?
336 answers
Question to mistresses: why are you doing this?
16,480 answers
How to recognize a gigolo?
4 058 answers
Love of the student for the teacher .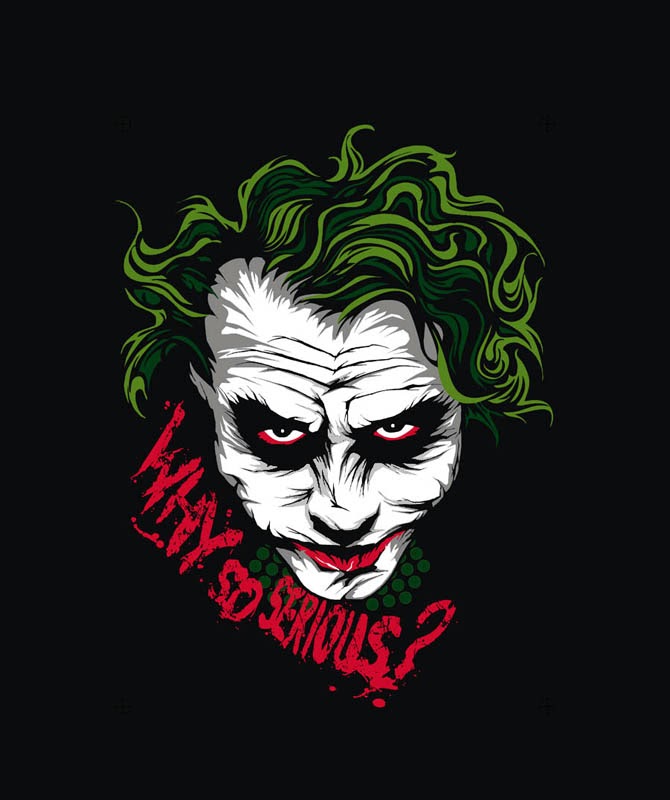 .. Forbidden fruit Sweet

27 596 answers
Help part with a married man
9,000 772 Reply
why are men. ?
9 373 answers
Can't survive without a man0011 Men will reap what they sow
4 238 responses
I was abandoned today...
3 999 responses
36 responses Remove
#1
#2
#3
#4
#5
9000 #6
wrote that outwardly did not like the girl.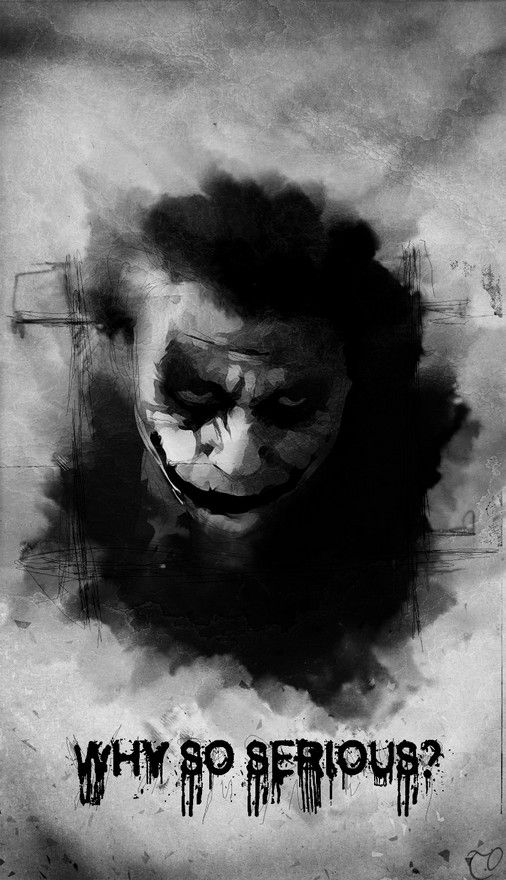 This girl. And there is no specific universal type of appearance. Everyone likes different ones. So don't be discouraged, this is just a first date.
#10
#11
9000 #12 9000
#13
#14
Guest
Silence is "uncomfortable" for them. but their trouble is that normal men are not able to talk for hours about anything.
In general, the author, forget it. There are plenty of women around, yours will find you and hang around your neck.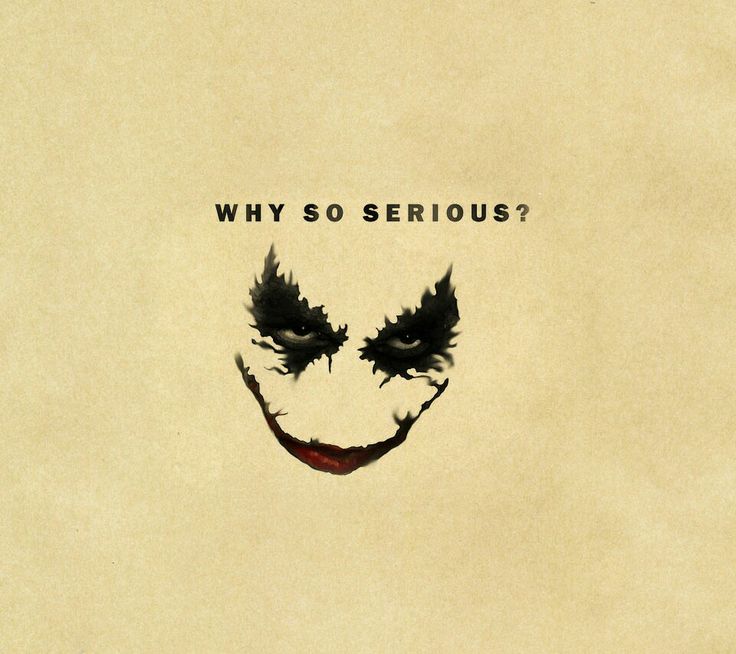 01 June 2017 I'm not terrible, but I'm not handsome either, somewhere in the middle. I was not beaten at school, I myself can beat anyone you want. I will study for the tower only in the summer, I have a car and for the time being I am working.
#16
#17
#18
#19
123
Why should a girl go on a date with an ugly young man? I'm not terrible, but I'm not handsome either, somewhere in the middle. I was not beaten at school, I myself can beat anyone you want. I will study for the tower only in the summer, I have a car and for the time being I am working.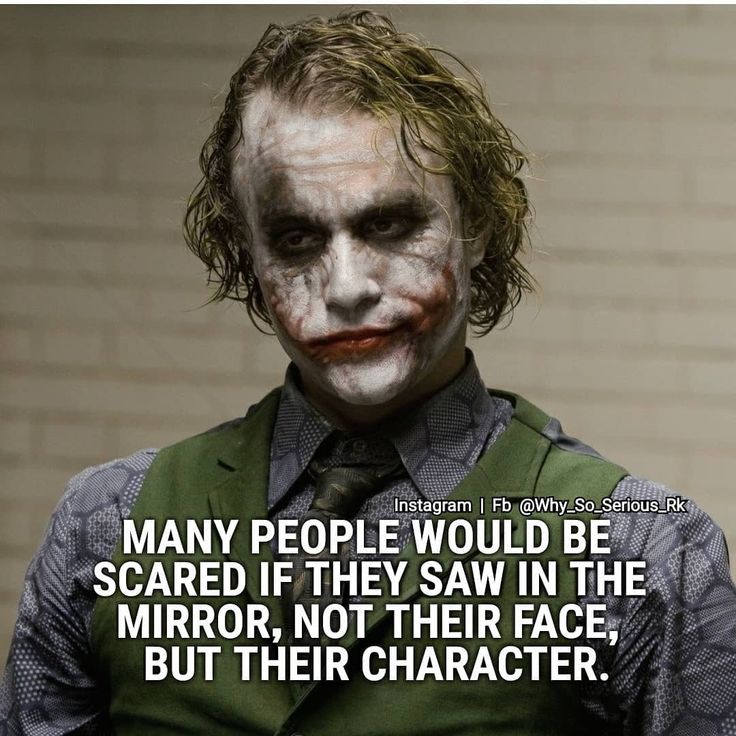 #20
123
Hello everyone. Recently I had my first vision in my life. I failed it, of course. Found out I was very boring. There were pauses of 10 seconds, then I would start a dialogue, then she would. And as a guy she didn't like me (not outwardly), too correct and serious (I don't drink or smoke, I go to the gym). I am looking for a girl for my whole life, not for 1 day. Girls, tell me, do you like this type of men?
P.s guy, 19 years old, I know a lot of friends and girls, I'm not alone and not closed, it's just how I was brought up. Where to look for the same? And yes, I'm not some kind of clown there to amuse someone.
#21
Maisin
What city do you live in? I have a girl in mind 19 years old, I can introduce you :)
Woman.ru experts
Maxim Sorokin

Practicing psychologist

783 answers

Galimov Ildar

Family psychologist

236 answers

Vladimir Titarenko

Fitness nutritionist

6 answers

Maria Burlakova

Psychologist

219 answers

Ekaterina Golikova

Psychologist

46 answers

Sergey Veksler

Psychologist

23 answers

Vera Vladimirovna Zolotykh

Psychologist

145 answers

Letosheva Tati

Expert in Eastern practices

6 answers

Alla Buraya

Psychologist

81 answers

Irina Gudkina

Psychologist

19 answers
#23
#24
9000 #25,000
#26
Tim
123 Hello everyone.
Recently I had my first vision in my life. I failed it, of course. Found out I was very boring. There were pauses of 10 seconds, then I would start a dialogue, then she would. And as a guy she didn't like me (not outwardly), too correct and serious (I don't drink or smoke, I go to the gym). I am looking for a girl for my whole life, not for 1 day. Girls, tell me, do you like this type of men?
P.s guy, 19 years old, I know a lot of friends and girls, I'm not alone and not closed, it's just how I was brought up. Where to look for the same? And yes, I'm not some kind of clown there to amuse someone.
take it for granted that most of your peers pin a different type
monkeys have a genetic program such
in their youth to look for a couple with formal signs of a potential, possible leader of the group. Ha...monkey group. Hence the shoals with "bad guys" from absolutely headless, purely instinctive women.
upon reaching maturity, and this is closer to 30 for modern women, they are no longer looking for a potential, but for a real leader.

And from not grown up, not settled down "hooligans" they begin to feel sick.
Real leadership, high position in the group is determined by the achieved social status. Simply put, the more goodies you have, like apartments, cars, the cooler you are in the eyes of a mature woman.
And your "correctness", a little flavored with generosity, smoothly transforms from a disadvantage for a youngster into a cool dignity for a mature madam.
So don't worry.
And this....if a girl is interested in you, then she herself will help build a conversation.
True Stories
I am infuriated by my husband with his children and grandchildren ...

770 answers

The man immediately warned that all property was recorded for children

689 answers

9000

Such a salary - I do not want such a salary - I do not want to work

472 answers

A lie 22 years long.

How to destroy?

761 answer

Husband left, 2 months of depression... How will you cope if you are left all alone?

172 answers
#28
#29
1 answer
The ideal scheme failed
6 answers
Why do men not want to marry a teacher?
5 answers
Is it necessary to fight for a man?
2 answers
photos belong to his sister
3 answers
Like a boy
3 answers
The girl found another partner
18 answers
Doesn't want to live together
13 answers
What would you choose?
11 answers
What do you think about women doctors?
25 answers
Popular topics per day:
Why do girls brag about traveling?

441 answer

Where do they meet in general? How did you meet ??

129 answers

I will wait for the oligarch up to 40 years old

126 answers

I torment women's souls

97 97 97

women easier in life?

97 answers

What to do.

Can't meet a man

88 responses

What is your age difference with your significant other?

85 answers

It was important for him to know how many men I had

72 answers

Why is female attention expensive? Let's talk about life

1,182 answers
Previous topic
Can a dog get in the way of a happy relationship?

72 answers
"I'm not ready for a serious relationship": what these words hide
92,824
Man and woman Relationship crisis because before that everything was going well. Most likely, in response you will hear: "I am not ready (a) for such a relationship yet" or "I am not ready (a) to make a commitment."
The conversation can take place earlier or later, in any case, as soon as the relationship begins to move to a more serious stage, the partner is removed.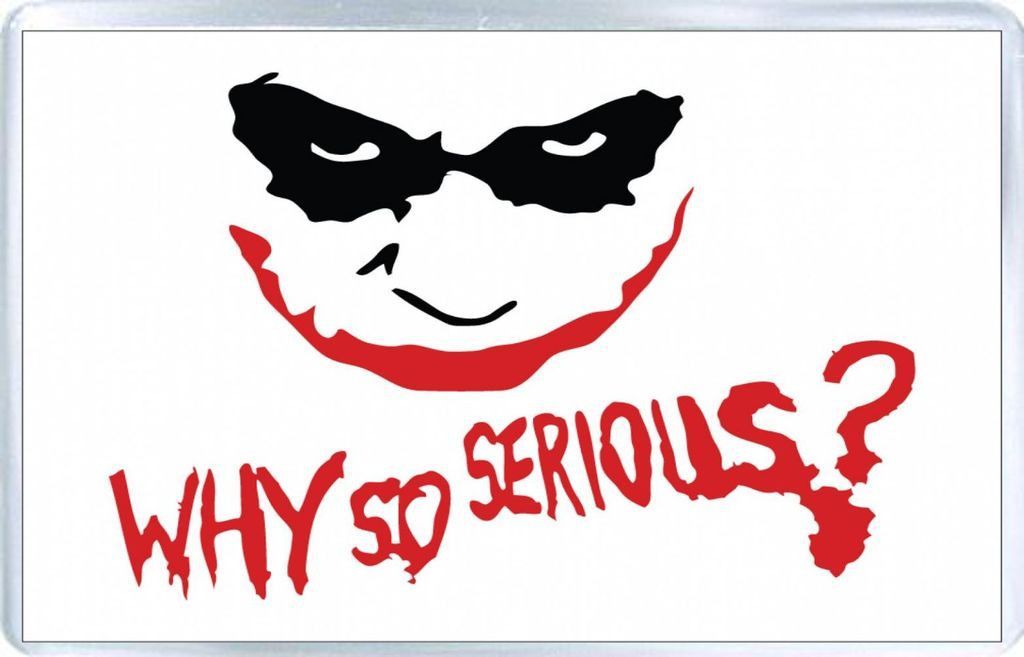 He offers to continue dating without obligations for the time being or wants to leave. What's the matter?
He is probably afraid of the closeness
He is probably uncomfortable with the fact that the relationship is developing too quickly. "This person likes you, maybe even loves you, but is afraid that he will not be able to live up to your expectations if the relationship becomes more serious," says psychologist Samantha Rodman. These fears may arise from some fears, beliefs, or unpleasant experiences in the past. For example, in childhood, a partner could observe a difficult divorce of parents.
Not everyone wants a long-term monogamous relationship in principle. "Perhaps the partner is afraid of getting stuck, losing freedom, or he is afraid of responsibility, it is difficult for him to make decisions. Maybe he doesn't want to be loyal to one person. Or he is constantly drawn to people with whom he is incompatible, and the relationship quickly falls apart. Or he is so afraid of being abandoned that he always prefers to throw first, "says psychologist Ryan Howes.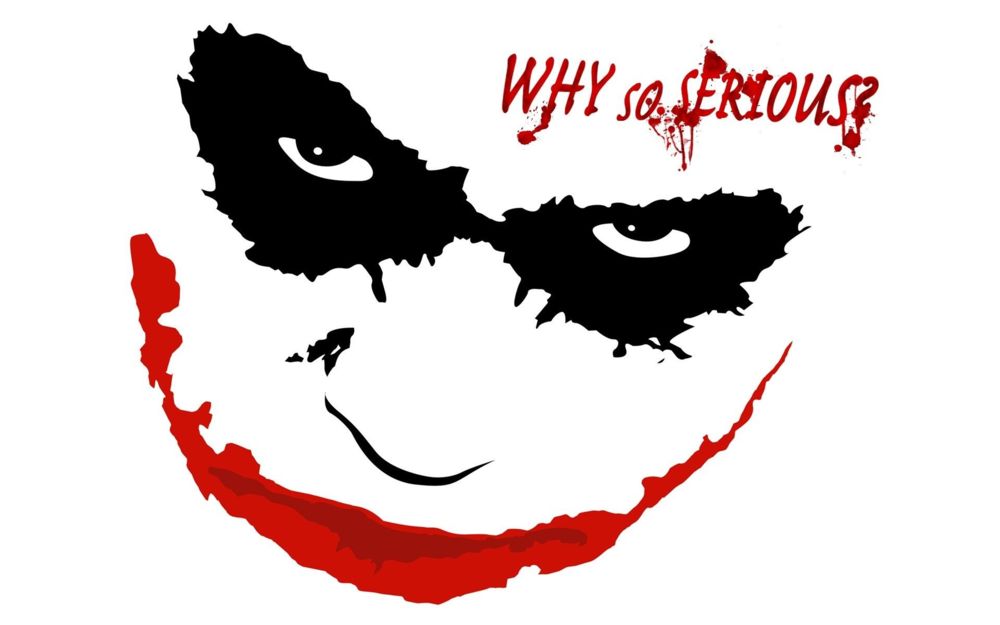 Another option is that he has lost interest in you and wants to end the relationship under the pretext that he is not ready for obligations. In any case, it's time to understand that a person does not want to invest in a relationship with you.
"If a partner says that he is not ready for a relationship, it is better to take his word for it. Many people perceive this as a challenge, unsuccessfully trying to convince a person. This usually ends in resentment and disappointment when, after a few years, they realize that he did not want to live together or get married, "says Samantha Rodman.
People who are not ready for a serious relationship often behave unpredictably
Such a person is often either affectionate or cold towards a partner, avoids talking about the state of relationships and development (life together, marriage). With him it is impossible to dream about a joint vacation next year, he does not want to make long-term plans. He resists getting to know his friends and family so that you don't get too attached to him and his entourage.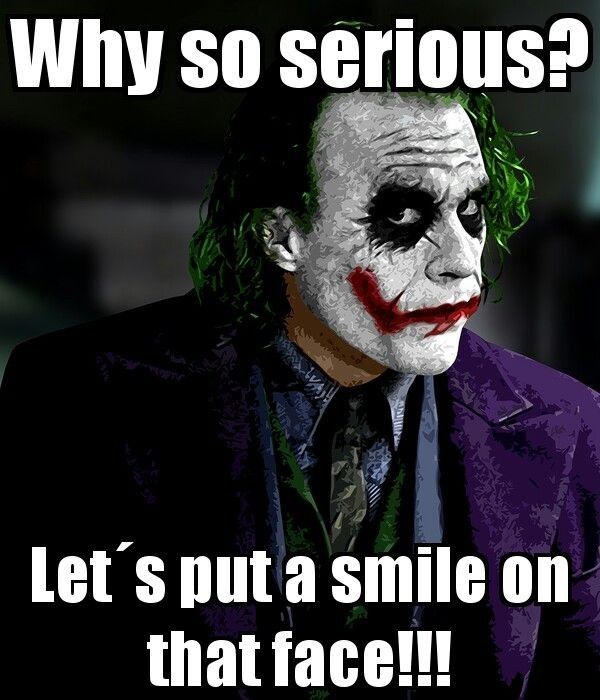 He is often prone to an avoidant attachment style. He is unpleasant emotional intimacy, prefers to keep a distance with a partner.
"Such people have learned not to rely on anyone, to be as independent and self-sufficient as possible. Often it is not easy for them to open up to a partner, to be unprotected, to show feelings. If the partner is like that, and you want a close, warm, open relationship, it can be hard, "explains Rodman.
Is it worth trying to save the relationship if the partner is afraid of responsibility?
You can try to help with problems by offering couples therapy or supporting him if he wants to go to a therapist alone. But you can't help someone who doesn't want it.
"If you want to help your partner overcome psychological problems, the best thing you can do is be predictable and reliable. Try to talk seriously about this topic and see what happens. If he tries to avoid talking and does not want to face fear, it's time to stop these attempts, "says family therapist Marnie Feuerman.