Relaxing things to draw
Simple Drawing Techniques for Anxiety
Dear Wonderful, Creative You,
I don't normally like to engage in "telling secrets," but today I will, because I want to share three artistic secrets with you. Don't tell anyone. Unless you like them. Or find them useful, or fun, or entertaining. Then please tell them to everyone you meet, scream it from your rooftop, and tattoo it to your forehead. Okay?
Artistic Secret #1: Everyone Can Draw
Doing art as creative self-care for this many years has taught me so much about myself, my feelings, and life. One of the things it's taught me is that "art" is not as tightly defined as the general population seems to think it is. Most people say, "I can't draw." The secret is, I know they can. Of course not all of us can draw like DaVinci, but in my experience with students, most people can draw a lot better than they think they can, especially when they open up their idea of what constitutes a drawing or a "good drawing."
[bctt tweet="Everyone can draw, you just don't know it yet.
"]
Artistic Secret #2: Drawing Can Be Calming
When you are non-judgmental and open up your definition of what a "good drawing" is, drawing can be a very calming activity, especially for those of us who get a bit high strung or anxious. (Ahem. Who? Me? )
So how about it? Would you be willing to try some very simple art exercises and see whether or not they have a positive impact on your mood? As long as you can hold a pen, you can do it right.
[bctt tweet="As long as you can hold a pen, you can draw."]
Artistic Secret #3: Your Inner Critic is Just Scared
If you think your inner critic might get in the way of you approaching this with an open mind, you might want to first do the inner critic exercise from the Starting Your Art Journal e-book. Sometimes we all need some help getting our fears to step aside before we bravely try something new. Now let's do some art exercises for relaxation!
Drawing Supplies
You can draw with whatever you've got at home – a pen or pencil and computer paper work just fine.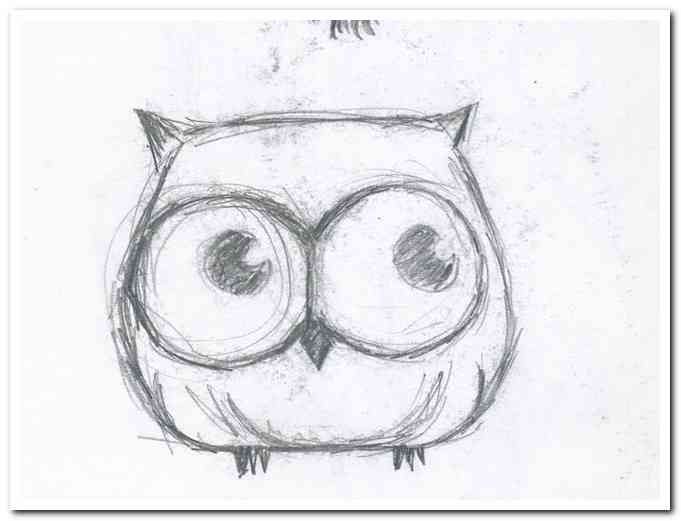 If you are looking to get some of the same effects as I do in the pages below, or getting some new supplies will help you feel more inspired, you can find the Micron pen I use here, and the small Moleskine journal here.
Drawing Exercise: Drawing Lines
I find this exercise really helpful when I want to draw but feel uninspired, unfocused, or overwhelmed. I like to watch the lines appear across the page. I give myself permission to draw as fast or slow as feels good in the moment. Usually if I start out drawing fast and sloppy, after a few minutes I'll find my lines getting neater and closer together, my breathing slows down, and I can think straight again. I particularly like this one when I feel really anxious. It's grounding for me. Does this work for you?
While it seems silly, I really like the look of these pages in my journals. Sometimes I'll leave them as is, and at others, I will use them as a background for writing, painting, or collage.
Drawing Exercise: Drawing Circles
This is one of my new favorite drawing techniques.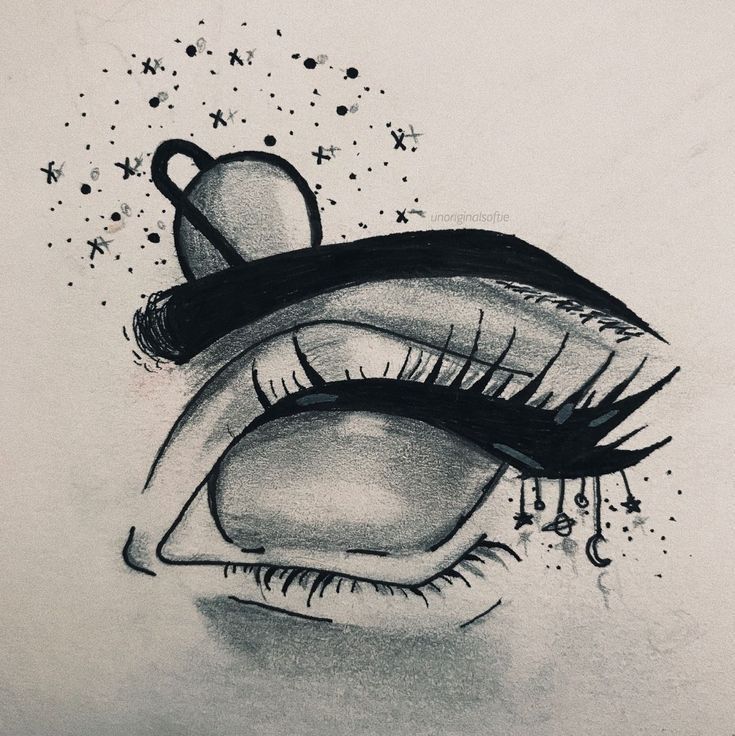 I've been playing with it in my journals and in my paintings on canvas. I draw tiny little circles and barely make any decisions about where they are going. Instead, I just observe as they appear and migrate across the page.
My hand seems to pick up a rhythm and I follow along. Making the jagged lines in between which the circles exist suggests all sorts of natural things to me – maps, microscopic photography, or growth on the underside of a leaf. What do you see?
If you like these Micron pens you see pictured, you can find them here.*
Drawing Exercise: Blind Contour Drawing
Recently I found a wonderful artist, Koosje Keone, who shares her beautiful journals and drawing techniques. Please check her out. She's inspired me to get back into my blind contour drawings lately.
Blind contour drawing involves looking only at your subject, not your paper, and keeping one continuous line on the page. The results are distorted and yet precise, emotional, and very beautiful.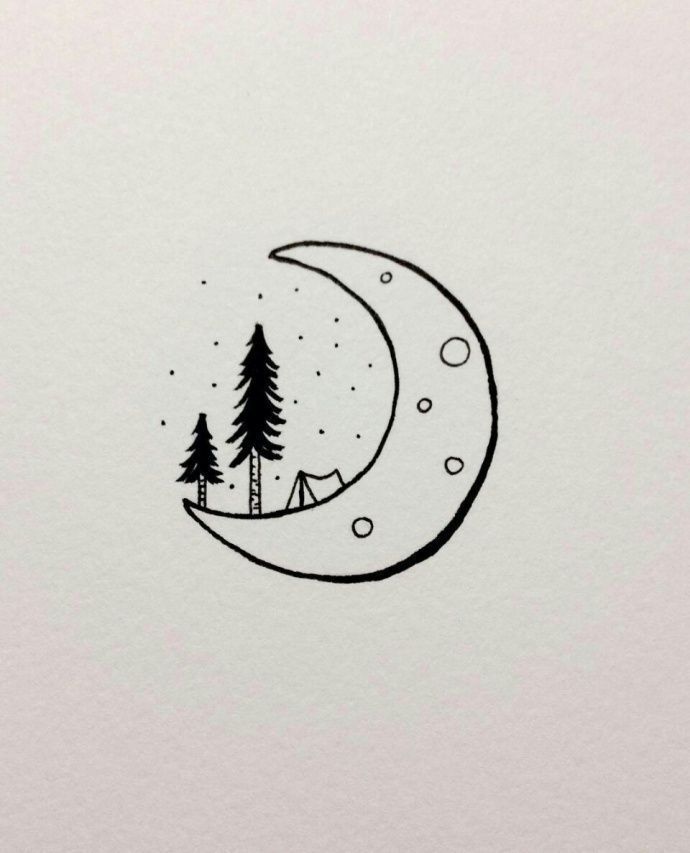 I love how it brings me very forcefully into the present moment as I slowly move my pen across the edge of my subject.
Creatively Yours,
Amy
Mindful Drawing: Activities that Embrace Experimentation
Chris Rusinko
Museum Educator and Program Coordinator
Blog
Education May 11, 2020
"Be kind to yourself" is a sentiment we've been hearing a lot lately. For me, taking just ten minutes to have a mindful experience with drawing is an act of kindness that clears space in my mind and encourages new perspectives. It offers me a sense of respite and escape that fuels other types of creativity and generosity. I'm not alone in this. As a museum educator, I've seen how drawing can help people slow down and relax, embrace playful creativity, and at times even discover emotional catharsis. 
We've worked with a team of educators and teaching artists to develop sketching prompts that you can use from home. Some of these are shorter; with others, you might prefer to take your time, or keep trying them over and over again.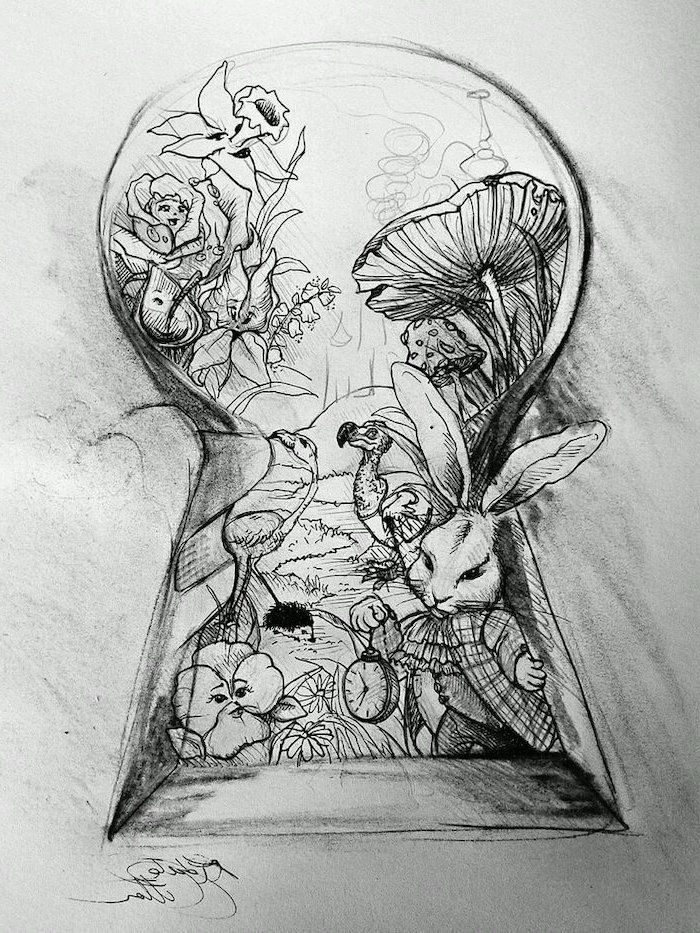 Just remember: these drawing prompts are about mindfulness and observation, so try to silence your inner critic. Embrace experimentation and the process, and don't worry about the outcome. Simply trying them is a success.
We would love to see the different ways you connect with drawing through these prompts. Email [email protected] to share your creations and tag us with #NGAsketch on Instagram, Twitter, or Facebook.
Berthe Morisot, Spring Landscape, c. 1890/1891, colored pencils and graphite, Ailsa Mellon Bruce Collection, 1970.17.163
For each of the drawing prompts, start with the following steps:
Focus on your posture. Sit up straight and relax your shoulders. 
Take a deep breath in for five seconds, and then breathe out slowly for five seconds. Repeat this up to ten times. 
Pick up your drawing tool. Take a moment to focus on your grip. If you find that your grip is too tight, loosen it up. Experiment with different ways of holding your drawing tool. For example, if you are using a pencil, try moving your grip away from the page, toward the pencil's eraser.
Optional: Write down or say aloud one thing that you appreciate or have gratitude for right now.  
Drawing inspired by music
Play one of your favorite songs or types of music. Think about how different sounds might make a line do different things. Find a starting point on your paper and begin drawing. Let your line wander around the page and change direction or create shapes inspired by the different sounds you hear. Try to keep drawing until the song ends. When you are done, think about how you might include color.
Emotional mark-marking
Can a line suggest an idea, emotion, or movement? Draw what might represent a quiet line, a loud line, and a dancing line. Write down an emotion that you are feeling. Draw a line that might represent that emotion. Fill your page with similar lines.
Blind contour portrait drawing
Choose a person to draw.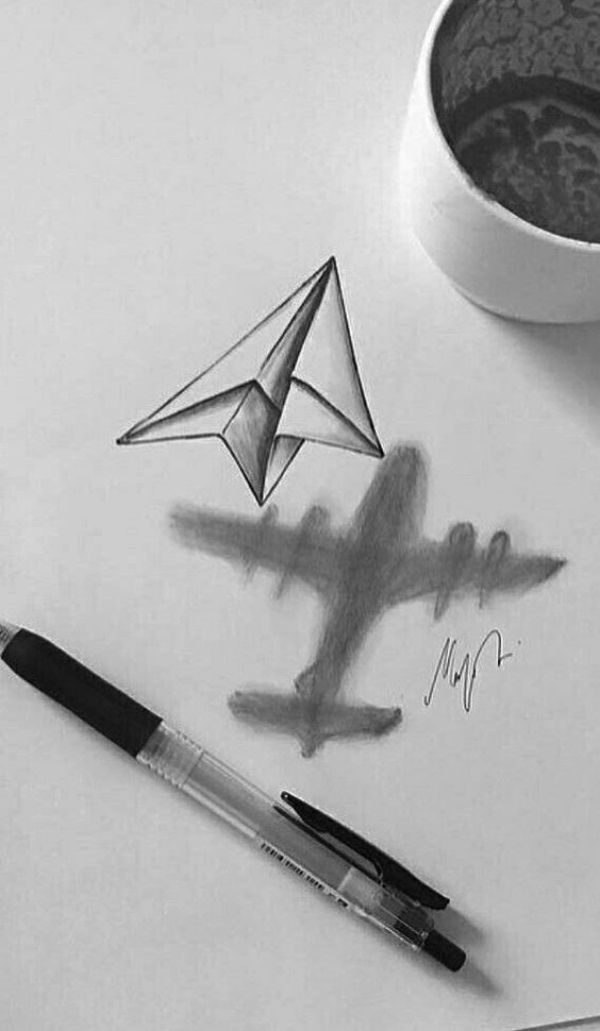 You can base your drawing on someone in your home, a photo of a friend or family member, your reflection, or a portrait in the Gallery's collection. Find a starting place on your page and line that up with a point on what you are observing. Set a timer for three minutes and prepare to keep your eyes focused on your subject the entire time. Without looking at your paper, move your pencil with your eye as it traces the edges and shapes that you see. Focus on the connection between your eye and your pencil. 
Max Beckmann, drei Köpfe und Beschriftung (Three Heads, One Notation) [p. 11], graphite, Gift of Mrs. Max Beckmann, 1984.64.33.8
Simple shape landscape
Find a view outdoors from a window or during a walk. Draw what you see using simple shapes such as circles, squares, and triangles. Use darker lines for the objects closer to you and lighter lines for objects that are farther away. For additional inspiration, browse through landscapes in the Gallery's collection.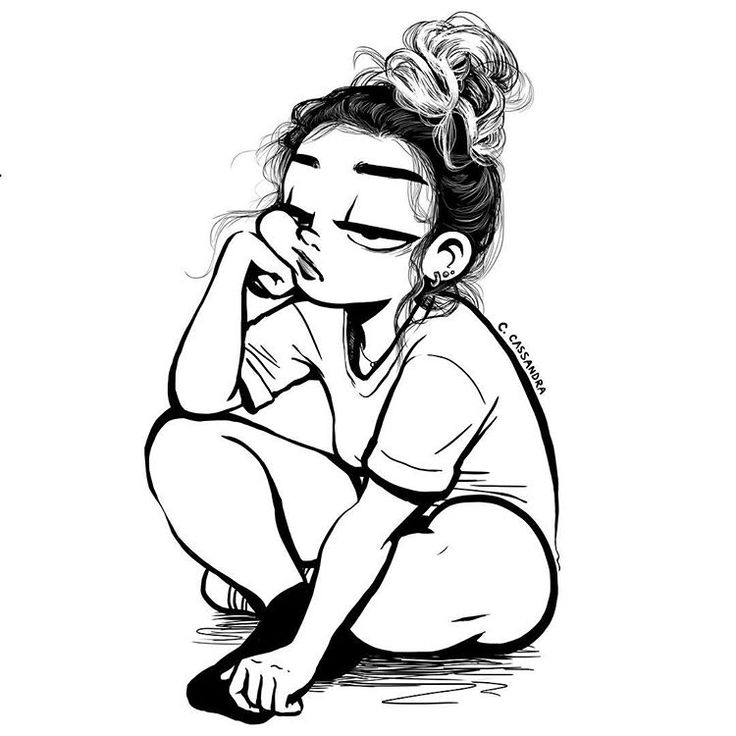 Silhouettes
Draw a silhouette or an outline of yourself. You can use an image from your phone or a shadow created with natural or artificial light. Fill the inside of the silhouette with words that describe how you are feeling and what you are thinking about. Fill the outside of the silhouette with lines and shapes that describe those emotions. 
After trying these prompts, feel free to browse our collection of drawings for more inspiration.
Paul Gauguin, A Caricature and Five Forms; A Man in Profile, a Winged Creature and a Boy [verso], 1884-1888, graphite on wove paper, The Armand Hammer Collection, 1991.217.51.b
13 Easy Drawing Stuff for Beginners and Experts (10+ Ideas!): Current School News
Filed in Articles by TMLT Editions on February 24, 2022
- What to draw -
The practice of applying paint, pigment, color or other medium to a hard surface can be defined as drawing. It's confusing when you love art but have trouble coming up with drawing ideas.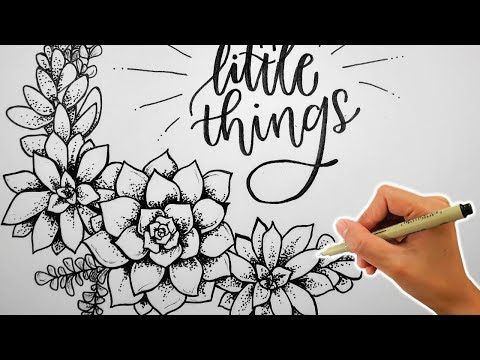 You are not alone in this; this article will tell you about the things you should draw.
The paint medium is usually applied to the base with a brush, but other tools such as knives, sponges and airbrushes can be used.
In art, the term Painting describes both the action and the result of the action. Sometimes it's good to have an easy task, especially if you're a beginner.
We've put together a few easy makeup effects you can do in the fall.
Easy drawing stuff for beginners
These drawing lessons will be useful if you want to paint with friends for fun or want to improve your skills. Scroll and find the one you want to reproduce for your home.
1. Use masking tape to paint
Block on canvas
This video tutorial from Christina Werner will teach you how to glue a sheet of paper. watercolor paper like a pro and recreate that geometric watercolor painting.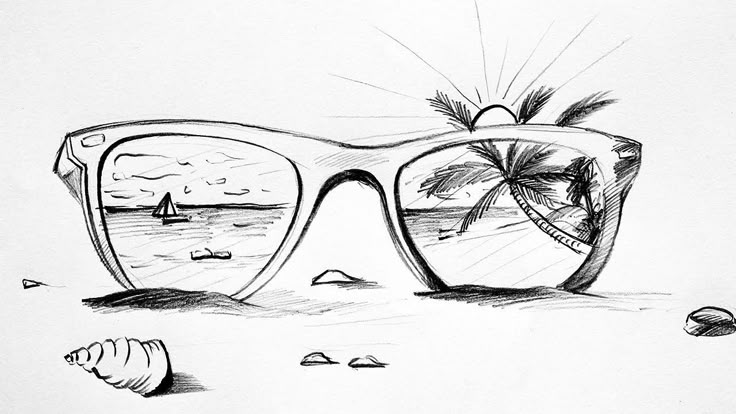 If you want to start small, consider creating a greeting card with this video tutorial.
2. Draw a cherry blossom in the moonlight
This cherry blossom technique may seem complicated and advanced, but it's quite simple and easy to master with a little practice.
Ananda from Part of the Rainbow shows you how to draw cherry blossoms on black paper to simulate a night scene. Check out her tutorial for more details.
3. Use lavender as inspiration
Some of the best beginner's drawing guides are written by non-artists.
Nicole from The Inspired Hive took part in the canvas challenge and claims that she draws or draws poorly. If she can draw, then you can too.
4. Learn two ways to draw a cactus
The cactus is one of the easiest succulents to draw because there aren't many of them. This tutorial from Eliza Eng Studios is perfect for beginner watercolorists.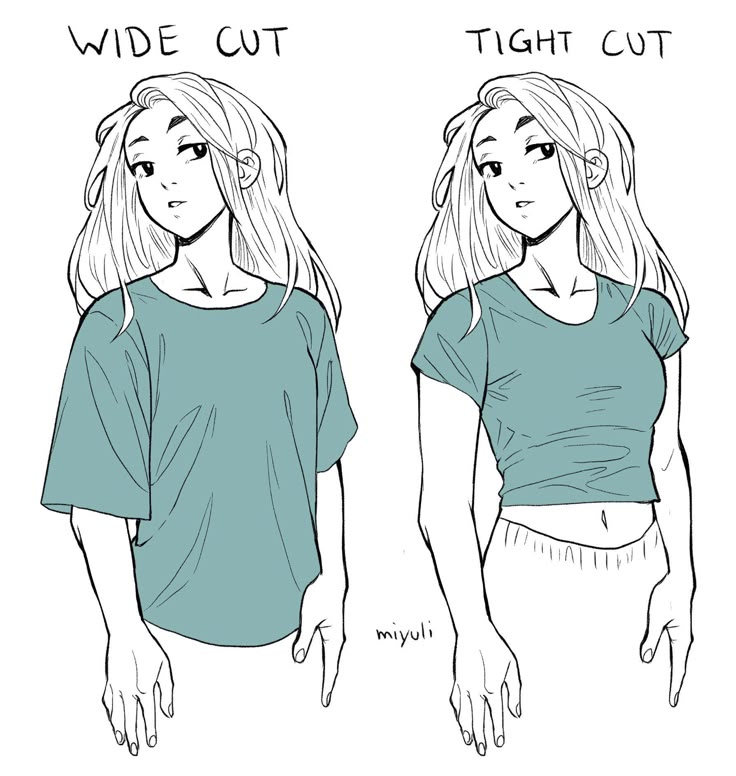 It explains simple watercolor techniques that you can apply to other paintings as well. We recommend getting a watercolor notebook and practicing on a few cacti before you start painting.
5. Learn to draw a winter tree scene using all the paper to add depth
This watercolor lesson from Zakkia of Ink Struck is perfect for beginners. budding artists.
This post will not only show you how to recreate a winter tree scene, but will also teach you about color values ​​and how to add depth.
Do not limit the scene to the horizon line in the middle of the page. Instead, use the entire piece of paper.
6. Throw a party with friends to draw
If you want to have fun drawing and don't try to develop certain techniques and skills, this lesson is for you.
Cindy of The Creativity Exchange explains how you and your friends can have a painting party and have each paint an abstract heart picture with acrylics.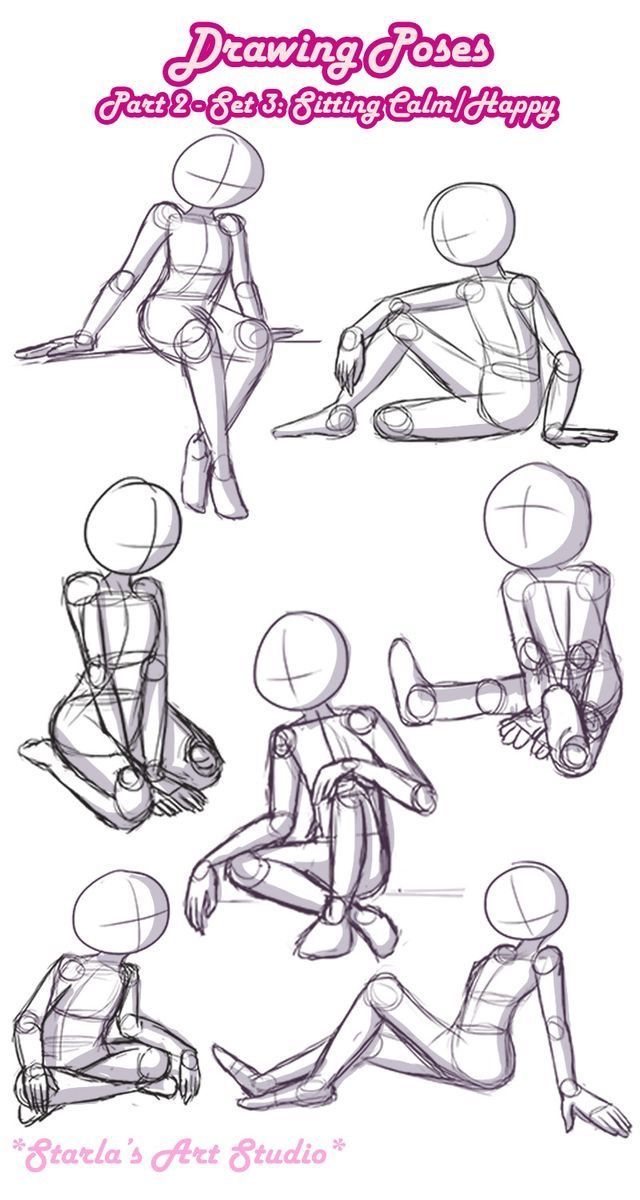 The picture is simple enough for everyone, but beautiful enough that you want to hang it in your home.
Beautiful things to draw like an expert
There is so much more to drawing like an expert than drawing like a beginner, we have put together a pretty list of things with which you can easily draw like an expert.
7. Recreate your city skyline with watercolors
Sunrise Nicole has a wonderful website that includes all sorts of art lessons and information. In this post, a guest from Fox + Hazel shared a simple yet strikingly beautiful watercolor painting tutorial.
There are so many variations of this painting you can try, and a Google search of your city's skyline can help you personalize this idea even more.
Recommended
Daga motif adaptation for painting
Dialogue between lines and floral motifs in painting
Study of Selected Frogs "Color Patterns in Painting
8.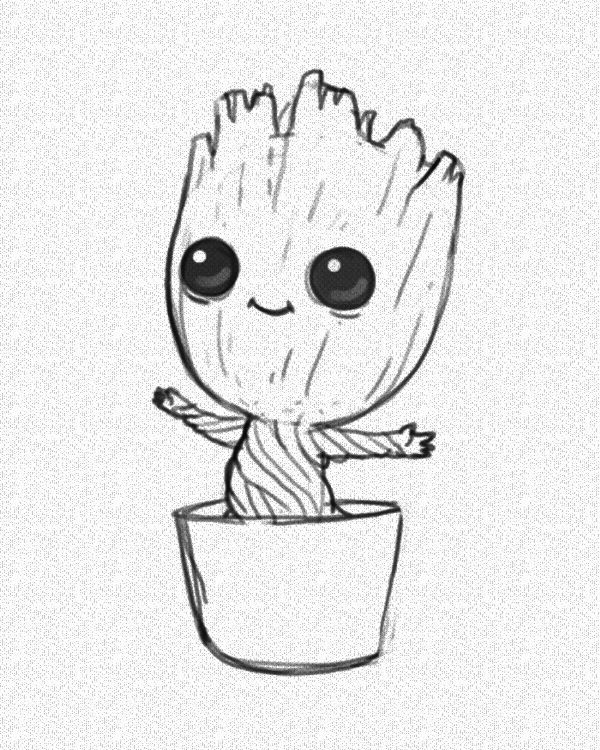 Create art with your favorite quote
For some reason you have a blank canvas and you don't know what to draw on it? So it was with Kelly from A Side of Sweet.
Not being an artist, it took a couple of months for inspiration to come. In the end, she decided to use simple brush strokes and a favorite quote to make the artwork more memorable.
9. Learn how to create a herringbone pattern
This drawing tutorial meditation may seem difficult to complete, but it takes more time than it does.
Any aspiring artist can recreate this painting with a little patience.
Lexi shares her Christmas tree creation method on Messes to Memories, so be sure to check it out if you want to learn how to make it yourself.
10. When in doubt, draw something abstract
Artistic inspiration can be found anywhere from art galleries to local parks. Blair from "The Fox" and "She" were inspired to create abstract paintings on canvas after viewing work from abstract artists.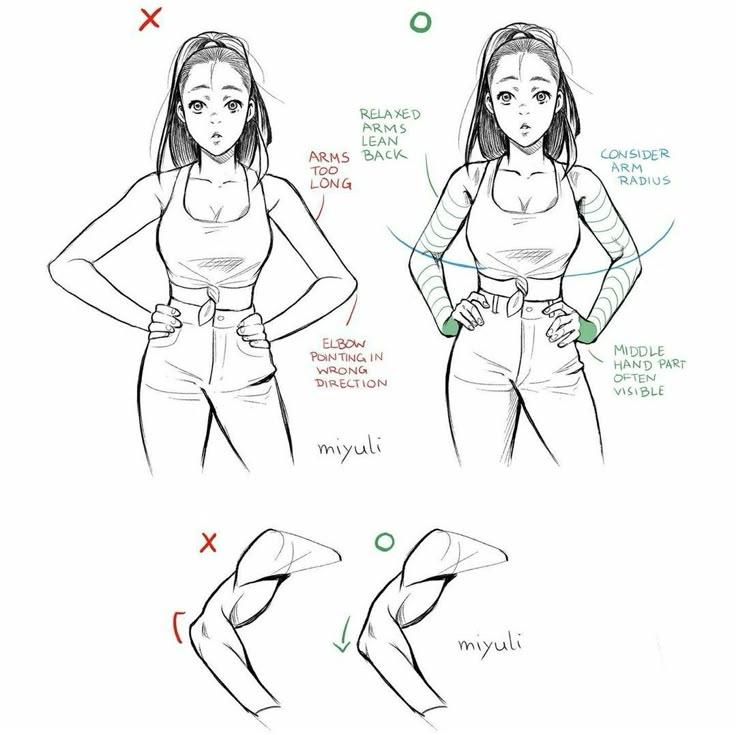 There aren't many rules when it comes to abstract art, but there are plenty of tips to make the final product look like you want to hang it on the wall.
11. Pour instead of painting on canvas
You may have seen some videos of pouring paint on social media lately. While they relax watching them, doing this technique is even more fun.
Jen from The House of Wood perfected her acrylic pour technique and shared a helpful guide on her blog.
The best part about this painting technique is that no two pieces of art are the same.
12. Draw a Simple and Colorful Galaxy Drawing
Natasha from The Artisan Life is sure that her galaxy workshop will convince even the most doubtful person that he can draw beautiful things.
The tutorial page contains helpful images, clear steps, and expert advice. If you're still stuck, check out her video tutorial for visual playback.
13.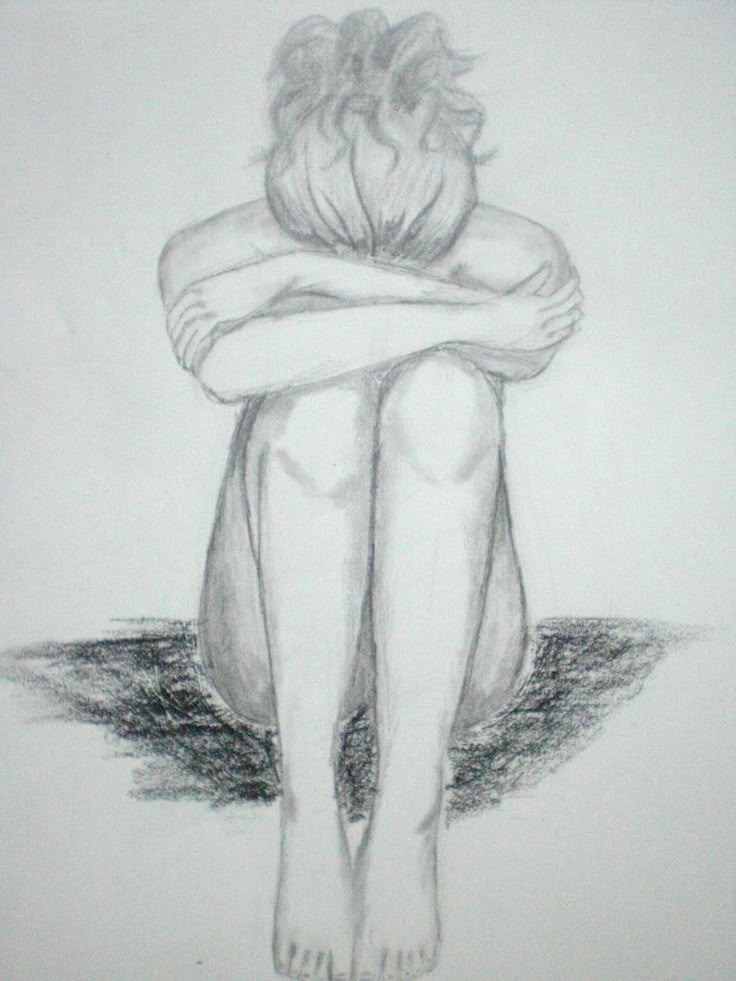 Learn how to draw a full moon
This drawing lesson may seem advanced, but it's easy to master with a little practice. By drawing the full moon, you will learn several techniques such as dry brushing, rubbing and splattering.
Lil Blue Boo's Ashley gave beginners an easy way to break this project into sections. Check out her tutorial to see how she completed this painting.
The artist inspires drawing ideas
If you're looking to get inspired to draw, you'll love this fun list of drawing ideas. Techniques that will awaken your creativity and bring art into your life.
So, if you're ready to please your inner artist, take the plunge! Our list contains inspiring creative ideas that you can do right at home.
Some of these are on surfaces you never thought of using as an art medium before. Keep reading for some mind blowing ideas you should definitely try with your art supplies.
1. Paint your window with chalk markers
You are no longer limited to chalkboards and sidewalks when you have these versatile and colorful liquid chalk pens.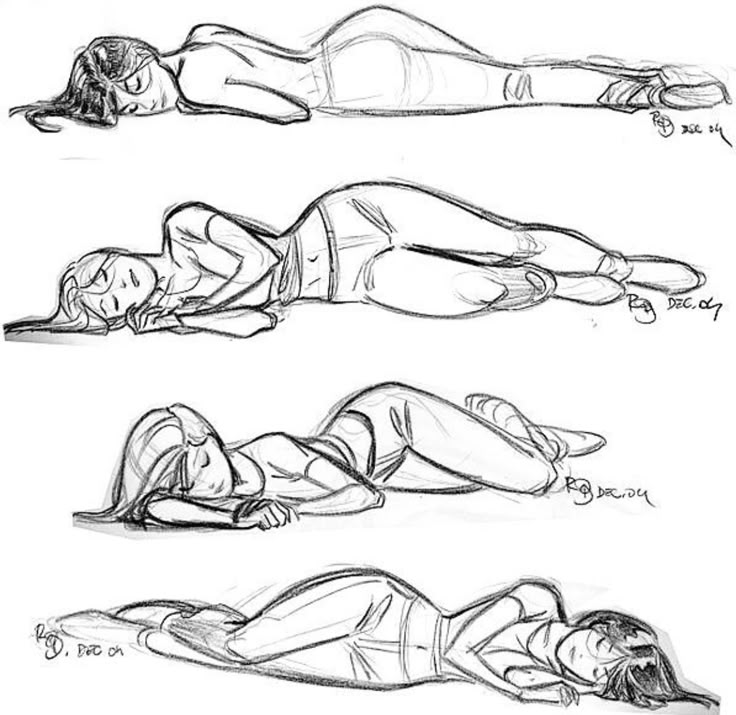 Non-toxic, colorless, dust free and completely erasable on non-porous surfaces, you can use these chalkboard markers on your windows for hours without any smudges, hassle or mess.
They are a lot of fun to use, you can easily practice drawing and drawing in a variety of ways, and you can change your window art anytime you want to make your home or work place more colorful and inviting.
2. Rock painting with acrylic markers
Who knew that stones could be turned into works of art?! Acrylic pens are very popular these days due to their versatility and rich pigments.
They work great on almost any surface, like canvas bags, fabrics, plastics, etc., so you can create art on almost anything in your home.
Go from fine detail to bold strokes with the dual-sided marker tip so you can draw on both small and large surfaces with ease. Try creating a colorful set of stone paperweights with your kids!
3. Color with washable dot markers for creative learning
Make homeschooling creative and fun with these non-toxic washable dot markers for kids.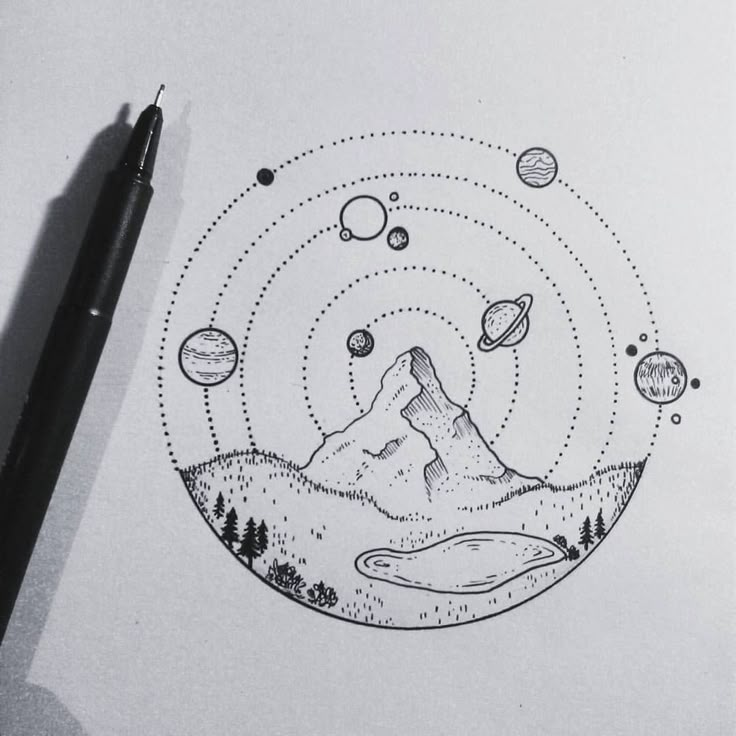 Each marker contains 60ml of ink so you can explore the many ways you can draw, paint and color.
Try this tree painting activity about the four seasons to help kids identify the colors and match them with the seasons.
READ ALSO
Exploration of rock paintings
NABTEB Painting and decor Practice
The development of the forms of the village of Shere in painting
Deconstruction of a human face using leaf veins in painting
4. Customize the phone case with acrylic.
There's no need to buy a new phone case once you're tired of your old one when you can redesign it and customize it with the Chalkola acrylic paint set.
Create incredible color combinations and designs with 64 vibrant colors and create textured art with thick, highly viscous paints.
Painting a phone case with a fresh coat of acrylic paint is easy!
5. Practice painting food in watercolor
Food, especially cake, is one of the best things to practice painting with.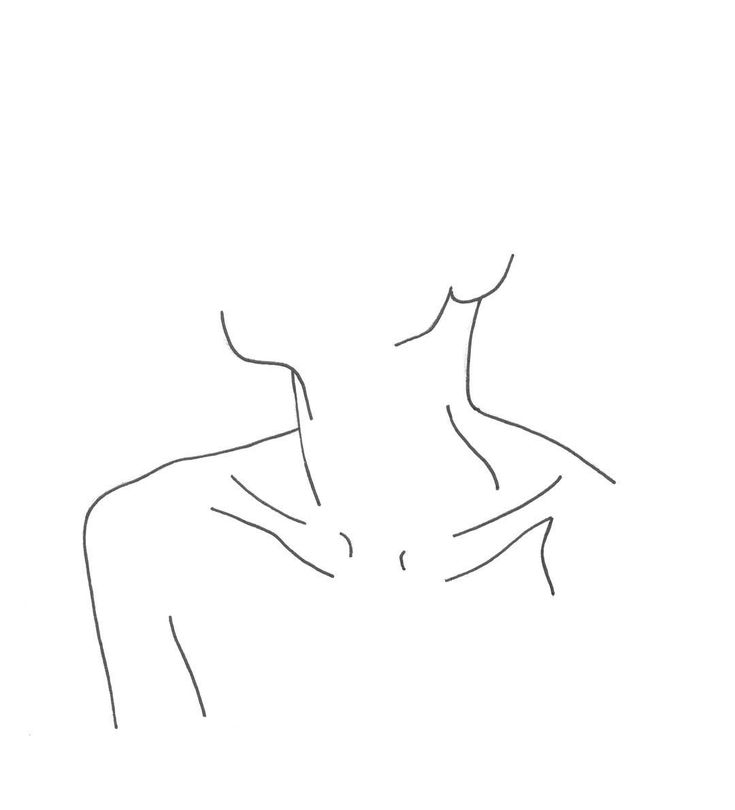 Why? First, the cake has layers, details, and subtle color gradients that you can reproduce on paper with a thin brush and Chalkola's smooth, blendable watercolor paint.
Like baking, watercolor painting also requires the right mixture of water, so it's a great practice to improve your drawing skills.
6. Draw words with watercolor brushes
Whether you're a beginner or a professional artist, these watercolor brush pens make painting easier and faster with their opaque, quick-drying inks.
Work on your strokes by creating words in different colors that will look beautiful like writing.
Use this technique on your diary, DIY greeting cards, or frame pages to hang on walls. You can even make colorful garlands with these multifunctional markers.
7. Paper marbling with Jumbo chalk markers
Don't be fooled by the term "markers". The giant Chalkola markers have many other creative uses besides drawing and coloring.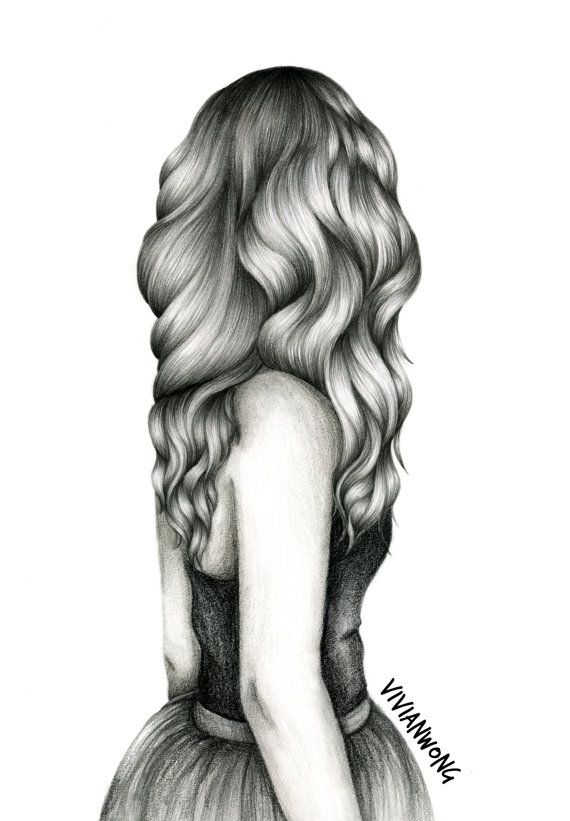 With their extra large size and 3mm 1-in-15 nib, you can pump out enough ink to apply the paper marbling technique with chalk markers and come up with your own color combinations and unique patterns!
8. Color the shoes with acrylic pens.
Because acrylic markers are suitable for any surface, you can easily freshen up a lot of things in your wardrobe, even canvas shoes!
In addition to painting bags, shirts and denim, to name but a few, you can enhance your shoe play by putting your creative stamp on an old or new pair with acrylic pens.
No brush needed, just remove the cap from the markers and get creative.
9. Colored buntings with washable dot markers
Celebrating a holiday, family reunion or important event? Whatever it is, nothing says "party fun" like colorful garlands along your walls that you can create with your kids using non-toxic washable markers.
Draw rainbows, dot the Painting, or add extra glittery accents with washable shimmer dot markers - you have endless creative options to choose from!
10.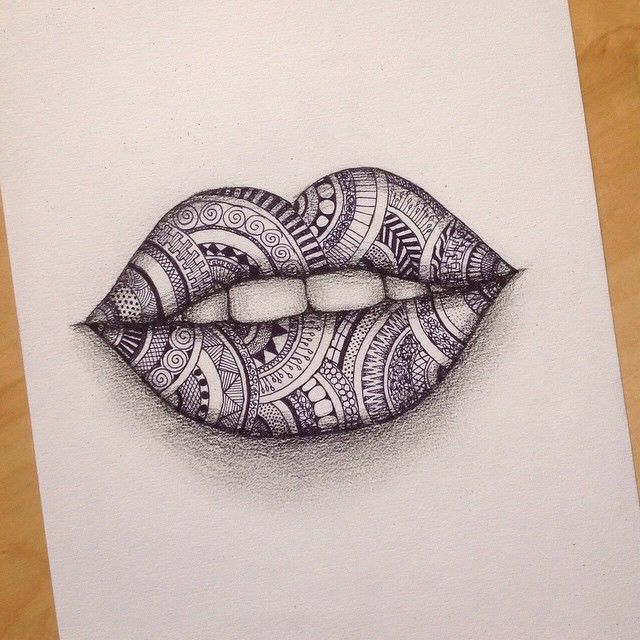 Coloring CDs with Acrylics
We rarely use CDs, but don't throw yours away just yet. To create a completely unique painting surface, you can create designs on your CDs using the most versatile paint available today, acrylic paint.
Just like painting on a canvas, you'll be surprised how easy it is to work on a non-traditional surface like a CD. But this is the beauty of acrylic, you can work with it anywhere and anytime.
Different types of paint
The choice of paint to use can sometimes be overwhelming due to the different types. Some paints are more durable than others or completely change the look of the product.
Depending on what you are creating, choosing the right paint can make a huge difference to the ultimate success of your masterpiece.
These 5 types of paint differ in style and properties but can have a big impact on your next art project:
1. Acrylic Paint
Acrylic paints are extremely versatile and ideal for fine brushwork, glazing, staining, aquatic techniques and more.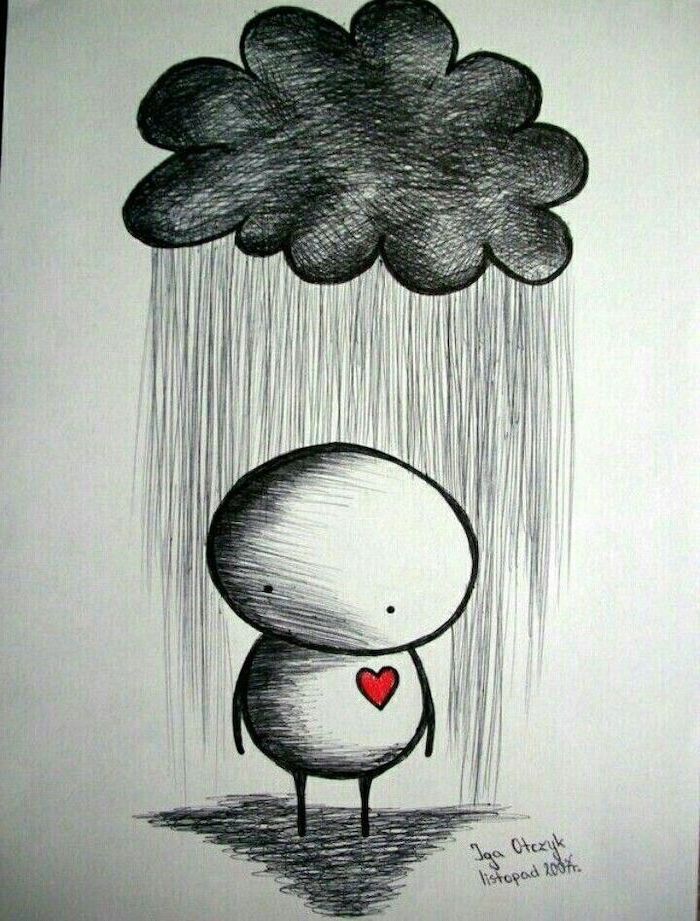 This smooth and light ink has excellent pigment quality, color saturation and durability. Acrylic paint can be applied to almost any stable surface, such as watercolor paper or canvas.
It dries quickly and is available in a variety of forms, such as a tube or small bottle of ink of various viscosities.
2. Oil paint
Oil paint is very durable and provides a glossy finish. The strokes fill themselves with smooth, rich varnish.
Oil paint has a durable finish and blends well with others. This paint dries slowly, which gives the artist the advantage that the artist can develop the painting gradually, making changes to the work as he goes.
Don't forget water-based oil paints. Water-soluble oil paint oil paint with the addition of an emulsifier. This type of paint is water miscible and not water based.
This paint is flexible and thins thinly with more water.
3. Watercolor paint
Watercolor is a translucent paint containing a pigment and a binder, usually gum arabic.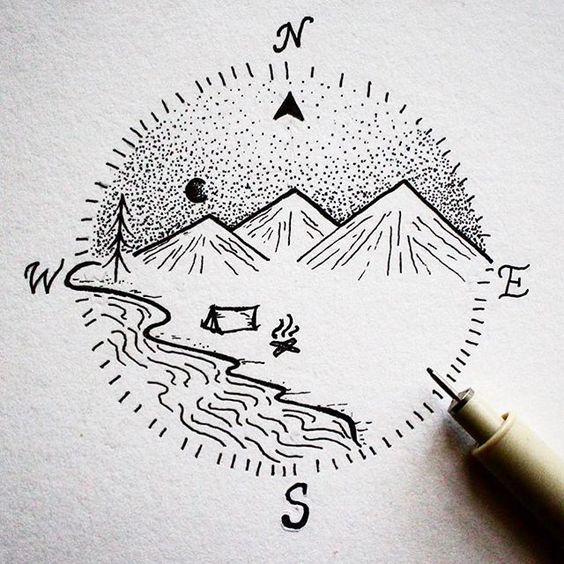 The gum arabic binds the paint together and ensures that the paint won't flake off.
The paint has a color pigment suspended in water until the water dries and colors the surface. The brushes have a fluid transparency and dries fairly quickly.
4. Gouache
Gouache is a water-soluble and opaque paint, so the white color of the paper surface does not shine through.
It is slightly more chalky than traditional watercolor and absorbs light rather than reflecting it. The paint is diluted with water, but has a strong coloring pigment.
This unique paint dries darker and a small amount goes a long way and takes time to dry meaning it can be worked on for hours or even days after application.
5. Encaustic paint
Encaustic paint is a wax-based paint with a strong color pigment. A versatile paint choice, Encaustic is solvent-free and water-resistant.
It is very durable and works best on hard, absorbent surfaces.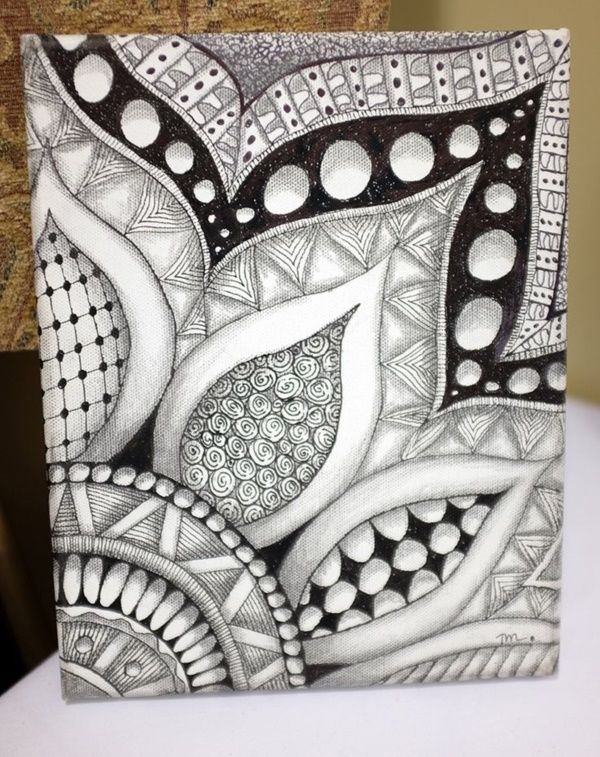 Artists can use a heat source and metal tools to get started with this hot liquid wax, known as encaustic.
When it comes to paint selection, choose paint based on style and finish. There are many unique paint types to choose from with different application methods and 9 viscosity0003
These types of paints are guaranteed to be the best choice for your art project. Each paint creates a unique look for you, and the possibilities are endless.
Frequently asked questions about things to draw
1. What should I draw?
When choosing a subject, most artists turn to classical themes: still life, landscape, interior, wildlife, portraits, figure painting. Don't set yourself up for disappointment: choose a topic and medium that you feel comfortable with, that you think you can handle.
2. What is useful for drawing for beginners?
Very simple things to paint on canvas (for beginners): painting with abstract colors. You don't need to paint intricate and intricate flower details in abstract painting, quote canvas painting, leaf painting, starry night, dot painting, geometric patterns, duct tape painting, abstract heart.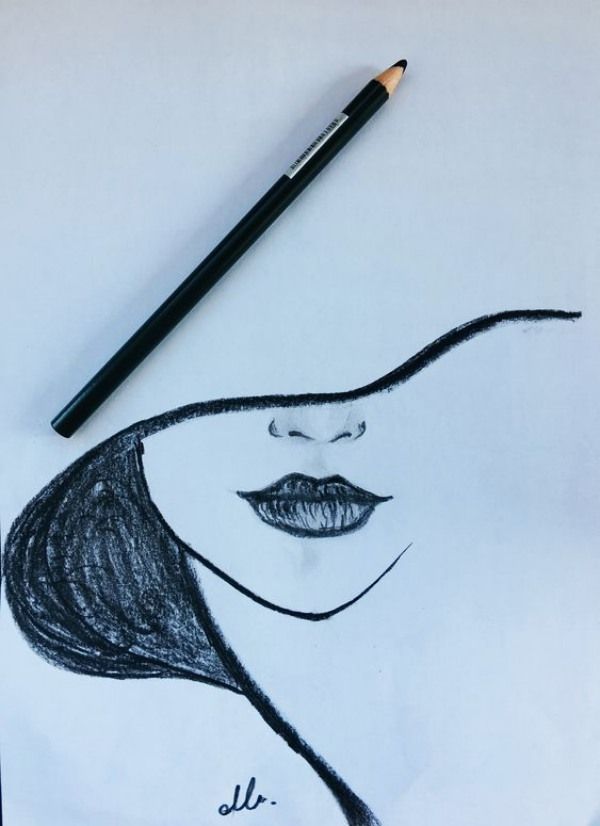 3. What should I draw? I'm terrible at drawing.?
What you want to do is just start getting used to using the environment and pointing yourself in the direction, even if it ends badly the first time, you will learn so much. Then you do it again, now with what you have learned. Do landscapes first, they are great for showing background/foreground relationships, layering, plus since the background and most of the subject need to be far away, you have more room for error and randomness without being obvious. kind of weird.
4. What good can be painted with watercolors?
The watercolor painting style is often associated with canvas and paper, but beautiful works of art can be created on a wide variety of surfaces. The durability, ease of use, and distinctive style of watercolor paints make them suitable for use on glass, parchment, fabric, and even wood surfaces.
5. On what surfaces do artists paint on other than canvas?
Canvas, paper, cardboard, wood, polymer clay, air-dry clay, stone, and plaster are all suitable surfaces for acrylic paint.
Fabric, metal, glass and plastic can also be painted, but their surfaces must first be prepared, then painted, and then glued.
6. What do artists paint on?
7. How can I start painting on canvas?
8. What is the alternative to painting on canvas?
Paper and cardboard are a great choice for support if you're new or just want to experiment. Both are economical and easy to find. Both have absorbent surfaces that make washing and rewetting acrylic techniques possible.
9. What is the best paint for canvas?
Acrylic paints are one of the most common choices as they are versatile and can be used to paint many surfaces. Acrylic can be used on canvas, wood, fabric, and even leather and stone surfaces.
10. What do you like to draw the most?
Drawing can be very relaxing and soothing. I like to draw because it's one of the few things I'm good at and proud of. Paintings, like many other forms of art, can express thoughts and feelings.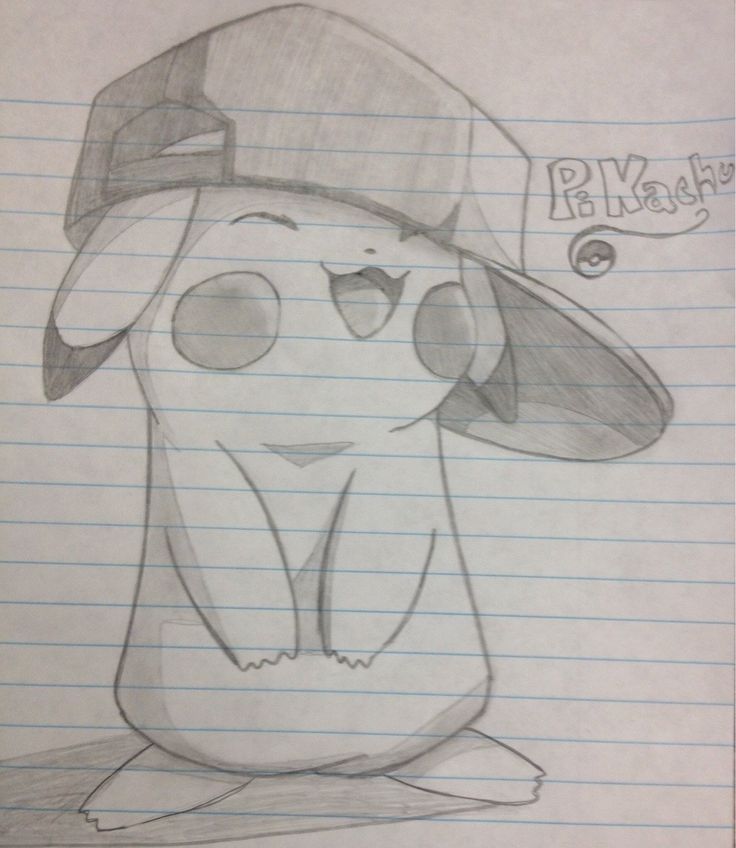 Painting is a good way to escape from the real world and take a break from everything that happens in life.
These drawing lessons will be useful if you want to draw with friends for fun or want to improve your skills.
We think this article has helped you expand your drawing knowledge, please feel free to share this article with your friends and family on all social networks.
CSN Team.
Subscribe to our newsletter!
Don't miss this opportunity
Enter your details
Tags : 13 easy things to draw for beginners and experts (over 10 ideas!), Artist inspires drawing ideas, cool things to draw, Various types of paint, Simple things to draw for beginners and experts, fun things to draw easy, what to draw easy, what to draw for beginners, what to draw on canvas, what to draw when bored
Drawing on stones will help you beat stress!
3 min.
For best results, try to use smooth, rounded stones and thick acrylic paints.
Last update: February 12, 2019
You must be wondering about this idea… How can painting on stones help relieve stress?
In our articles, we often talk about how different colors affect mood and help relieve stress.
Drawing mandalas, coloring pictures, doing needlework - these are great creative, relaxing and mind-clearing activities that help us feel better.
We train our mind, develop imagination and mental flexibility, concentrate attention and, almost without noticing it, solve our problems.
We want to tell you a little more about this. It turns out that painting on stones can be a very entertaining and healthy activity.
Painting on stones: what does it do?
It helps many people to meditate and achieve deep relaxation, to look inside themselves.
Just as many people learn to draw mandalas by concentrating on circles, we will use another surface - stones.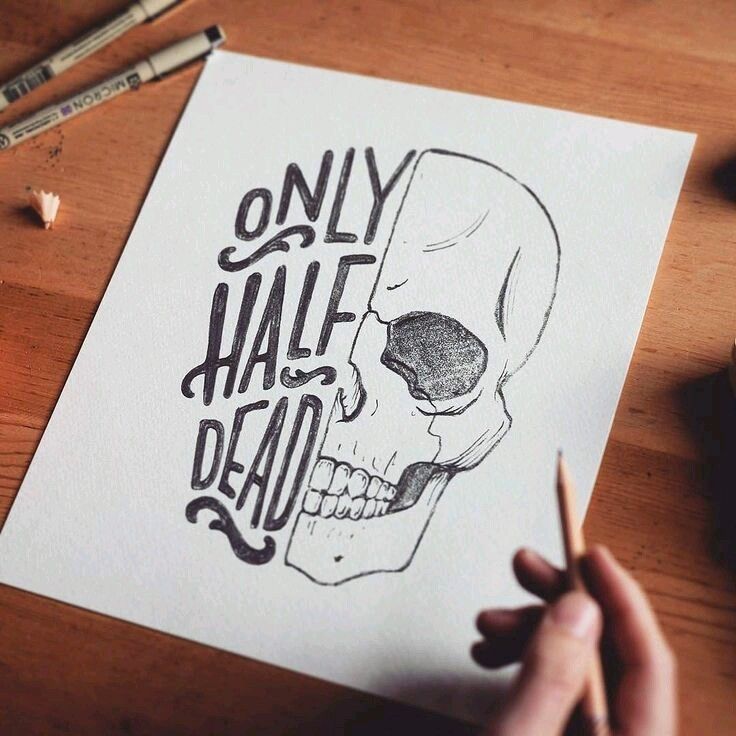 What do you need?
Above all, stones, special paints and natural materials. Then the result will not keep you waiting.
All tools are very cheap and available.
Don't miss: Did you know that walking increases creativity and relieves pain?
Not all stones will fit
Expert artists believe that only stones from water bodies can be used.
They are very smooth and perfect for creating.
Paints
You can use acrylic paints for porous surfaces.
Try to find opaque acrylics. Those used by children at school are unstable and do not cover the surface well.
Use acrylic markers with a 0.7 mm thick tip.
Lacquer
Buy special lacquer from your craft store to fix color vibrancy to prolong the life of your piece.
Brushes
Use a flat brush, it is easier to work with.
What can be painted on stones?
Mandalas
Mandalas perfectly develop the imagination and relax.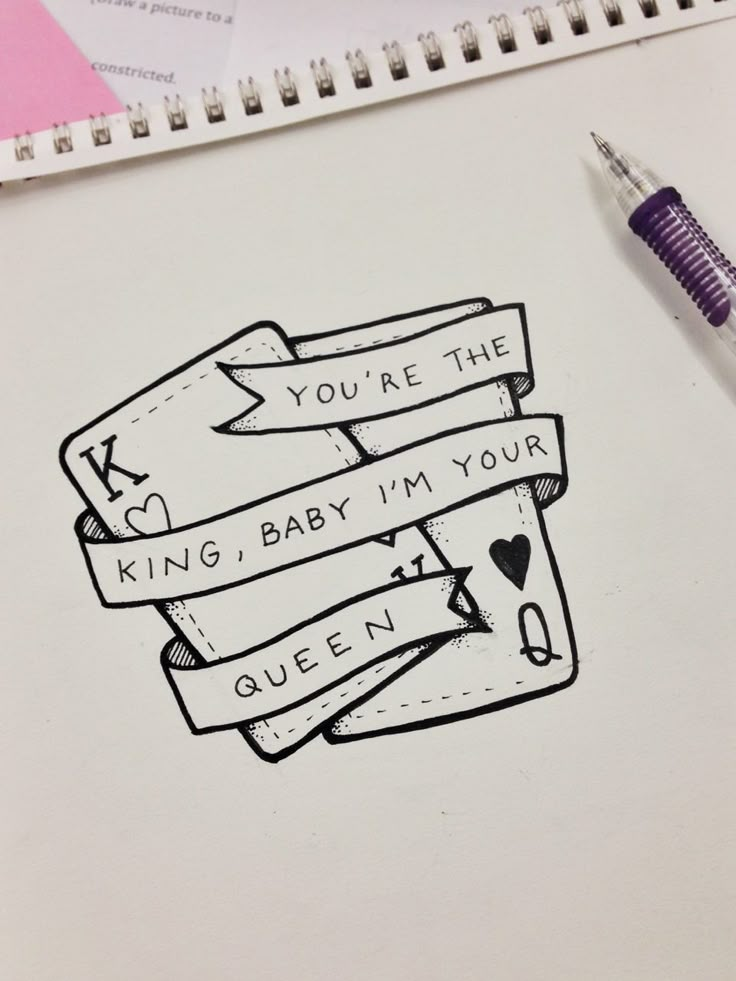 Drawing circles is very useful for several reasons:
They help us to concentrate.
They expand our consciousness.
They help us to connect with our "I".
Relieve us of stress and everyday problems.
They help us accept ourselves.
Help us feel better.
In order to draw mandalas, it is enough to draw the classic circular patterns. Start with a central circle and gradually expand the drawing.
Be sure to read: Mandala: the magic of ancient art will help to cope with stress
Animals
Of course, what we can draw depends on our experience and our abilities.
Very often, starting to draw familiar things, you can discover a thematic artist in yourself.
If you like drawing animals, don't forget to draw the outline on the stone first. Then color it in with paint and add all the necessary details to make the animal look believable.