Positive words for mental health
105 Mental Health Affirmations for Mental Peace & Strength
Affirmations
4 min read
Take care of your mental health with these positive affirmations.
In the last few years, the topic of mental health is talked about more and more, which is a great development for us. The taboo around mental health is clearing.
However, at the same time, mental health issues are also rising. So, while it is highly important to talk about mental health, it is also necessary to supplement this conversation with solutions.
With low mental health, we become harsh and cruel to ourselves. The words we choose are cold, sharp knives. And as our minds heal, we become kind and compassionate with those words.
So, today let's choose positive words with mental health affirmations. These affirmations are tools to help guide you and me through each day of our lives, in each moment when we talk to ourselves.
In this post, you will find:
Mental health affirmations
Daily positive affirmations for mental health
Affirmations for strength and confidence
Courage affirmations for mental health
Positive thinking affirmations
You are enough affirmations
Health affirmations
I am now in control.
My body is calm.
I am feeling better.
All is well in my world.
I will get through today.
I welcome a sense of calm into my life.
I give myself permission to feel this way without judgment.
It's okay. Everything will be fine.
I am brave.
I trust the world will help me live my best life.
I release tension whenever I exhale.
I am strong and ready for change.
I am freeing myself from stress.
I am feeling freer and healthier
I feel calm and peaceful inside.
Daily positive affirmations for mental health
I am more than my thoughts.
I choose peace.
Letting go of worry is becoming easy.
I release all tension in my body.
Only good things await me.
I am balanced.
I see the good in myself.
I appreciate the goodness in my life.
I find more and more to be grateful for.
I am proud of myself for making it so far.
I am resilient.
I value myself.
Every day is a gift.
I am blessed.
I am loved and appreciated even when it seems like I'm not.
Affirmations for strength and confidence
My mind is a friend to my body.
I let go of negative self-talk.
I love the body I was born with.
I am a special person.
I have a loving relationship with my body.
I embrace every bit of my body.
I love myself unconditionally.
I have the power to create the life I want.
I can overcome any obstacle.
I am worthy of true love.
I feel happy.
I feel peaceful.
I treat my body with care and love.
I treat myself with kindness.
I am strong and healthy.
Courage affirmations for mental health
I can overcome my fears.
I can persevere and stay strong.
I am free from anxiety.
I can overcome any stressful situation.
I can make it happen.
I'm loved. I'm important. I'm unique.
I am supported.
I can feel the shift towards peace.
I know I am worthy of peace.
The peace that I need is inside me.
Nobody can help me achieve peace but me.
The power is in my hands.
I know that problems are temporary.
All problems have solutions.
I am capable of handling anything.
Positive thinking affirmations
I accept myself for who I am.
I am building my future.
I choose to think positively.
My happiness is up to me.
I start with a positive mindset.
Anything is possible.
I radiate positive energy.
Wonderful things are going to happen to me.
I can take deep breaths.
With every breath, I feel stronger.
I only compare myself to myself.
I can do anything.
It is enough to do my best.
My body is a vessel of wellness.
Today I will focus on what makes me feel good.
You are enough affirmations
I am worthy just as I am.
I am enough just as I am.
I wholeheartedly believe in myself.
I confidently welcome new experiences.
I can achieve anything I set my mind to.
I know my value and will not lessen or shrink myself for anything or anyone.
I am fearless in the pursuit of what sets my soul on fire.
I am worthy of respect from myself and others.
I am motivated, persistent, and successful.
I am pure, positive energy.
I hold the key to my own happiness.
I love the person I am, both inside and out.
I am perfect, whole, and complete.
I am important.
I am worthy of love.
Health affirmations
My body feels good and I radiate good feelings.
Every day is a new day full of hope, happiness, and health.
I am always happy, hale, and hearty.
I am vigorous, energetic, and full of vitality.
Every passing day my body is becoming more energetic, more healthy.
I am treating my body as a temple.
I love my body for everything amazing it can do!
I am at peace with my body, heart, mind, and soul.
I lovingly do everything I can to assist my body in maintaining perfect health.
I am my greatest well-wisher.
I am thriving in my healing journey.
Every day is a new day full of hope, happiness, and health.
I am always happy, hale, and hearty.
I am vigorous, energetic, and full of vitality.
Every passing day my body is becoming more energetic, more healthy.
🌱 Continue Reading: 100 Louise Hay Affirmations That Will Make Your Heart Smile
Find joy in little blessings
Download Gratitude App
Aarushi Tewari
The writer and affirmations speaker at Gratitude, Aarushi believes that one of the most effective ways of feeling inner peace is by being grateful and having a loving self-relationship.
76 Affirmations and Positive Words Associated With Mental Health
How many positive words associated with mental health can you think of? Maybe not as many as you'd like.
No worries! It's normal.
Many people aren't optimistic or encouraging when it comes to mental health. Even though we are told how important it is to show empathy and support to those with mental illness, many people fail to get the help and support they need.
The problem is that many people (maybe even you) are fearful of discussing their mental health issues, even while they understand the tremendous importance of mental health.
We often feel judged by society, and our mental illness is regarded as a stigma in society.
In reality, mental health issues are real, and they can be greatly minimized simply by reducing negative self-talk and talking about mental health conditions in a nonjudgmental manner.
In addition to counseling and talking about mental health, inspirational phrases can help normalize everyone's mental health journey. Positive words associated with mental health can also provide a framework for communicating and expressing yourself.
You can change your negative self-talk into positive self-talk by using optimistic words during your daily life at home, at work, and even while dealing with difficult relationships.
It can have huge benefits for reducing emotional stress! The best part? It's pretty easy once you get a good start.
That's why I've compiled a list of positive words associated with mental health  to help you stay afloat and help reduce negative thinking.
49 Uplifting Positive Words Associated with Mental Health
I'll admit – some of these might be cliché. So I tried to mix them in with more unique words and phrases so that it's not just a list of toxic positivity stuff. 
If you practice reading through these words and phrases as mantras, it can be a great practice for daily mental health care. As a result, you can experience mental health benefits and slowly start feeling better by replacing negative emotion with positive self-talk.
PRO TIP: Write all of these on a sheet of paper and carry them with you. When you need a reminder of the positive side of living with mental illness, take a look at the paper with these words! 🙂
1. No Worries
2. Constructive Positivity
3. Relaxed
4. Calm Down
5. Peaceful
6. Happy
7. Easygoing
8. Lighthearted
9. Optimistic
10. Cheerful
11. Good Mood
12. Contentment
13. Acceptance
14. Love Yourself
15.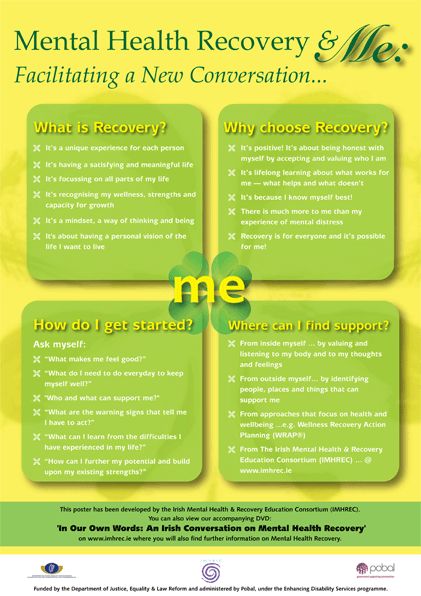 Self Confidence
16. Empathy
17. Supportive
18. Encouraging
19. Kindness
20. Compassionate
21. Understanding
22. Appreciative
23. Grateful
24. Gratitude
25. Thankfulness
26. Joyous
27. Laughter
28. Happiness
29. Inspiration
30. Motivation
31. Courage
32. Strength
33. Hope
34. Faith
35. Belief
36. Trusting
37. Believing In Yourself
38. My Life Is a Movie
39. Dream Bigger Than Life
40. Laugh Often & Loudly
41. Keep Going Forward
42. Always Keep Learning
43. Knowledge Is Power
44. Curiosity
45. Open Minded
46. Inquisitive
47. Intellectually Curious
48. Intellectual Stimulation
49. I'm Just Vibing (my favorite – I tell myself this 100's of times when I'm struggling with panic attacks. It works better than "I'm fine" because it focuses on the reality that I'm not fine and that's okay – I'm in my own space and I'll get out of the negative space soon enough.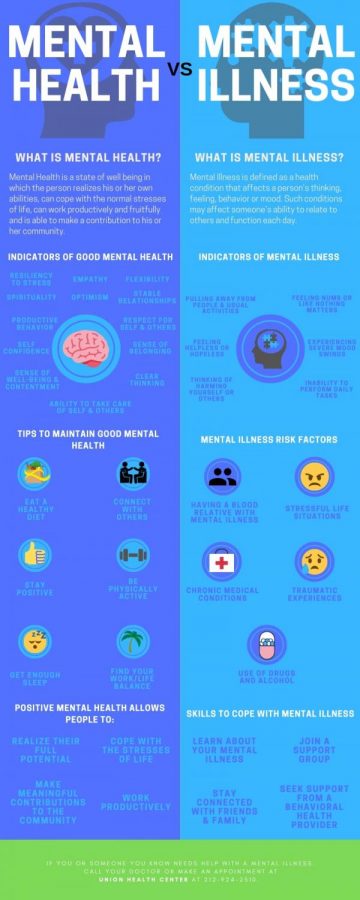 )
I hope this list of uplifting mental health words and phrases has helped you realize that there really isn't anything wrong when you're facing mental health struggles. It's part of the human experience!
There will always be ups and downs in life, but if you focus on your everyday mental health care, you'll find that everything else becomes easier. It's always possible to develop a more constructive outlook even if you're struggling hard with your medical condition.
10 Positive Affirmations for Your Mental Health When You Find It Hard to Talk About Your Trauma
If you're going through a difficult time, you might have a tendency to manifest more negative emotion and negative people. And that's why you have this list of words and phrases to put your brain into action for thinking more constructively!
It takes a lot of courage to talk about your mental illness – especially with a positive twist. Take a look at these strong affirmations that could help you upgrade your positive self-talk:
Life is unfair right now but I can make things better for myself.
I am whole and enough. There is no need to be ashamed of my health / problems / issues.
The whole world is struggling and I am no exception.
My problems and mental health diagnosis do not define me. How I respond to them is what matters the most.
Being depressed / anxious / bipolar / obsessive is part of the human experience. Sometimes, it's okay to talk about it so that I can overcome it.
I can handle any fight so that I can ultimately thrive.
The way the world looks at me doesn't matter. What matters the most is how I look at myself.
I only need to share my grief/ anger/ frustration/ anxiety/ trauma with only a handful of my trusted people.
Not everyone can relate to my trauma and that's why I don't need to expect everyone to be non-judgemental.
Sometimes it's okay to trip. After all, even the best experts make mistakes from time to time.
In addition to these affirmations, here is an inspirational quote from Matt Haig that can help you open up about your troubles:
"Mental health problems don't define who you are.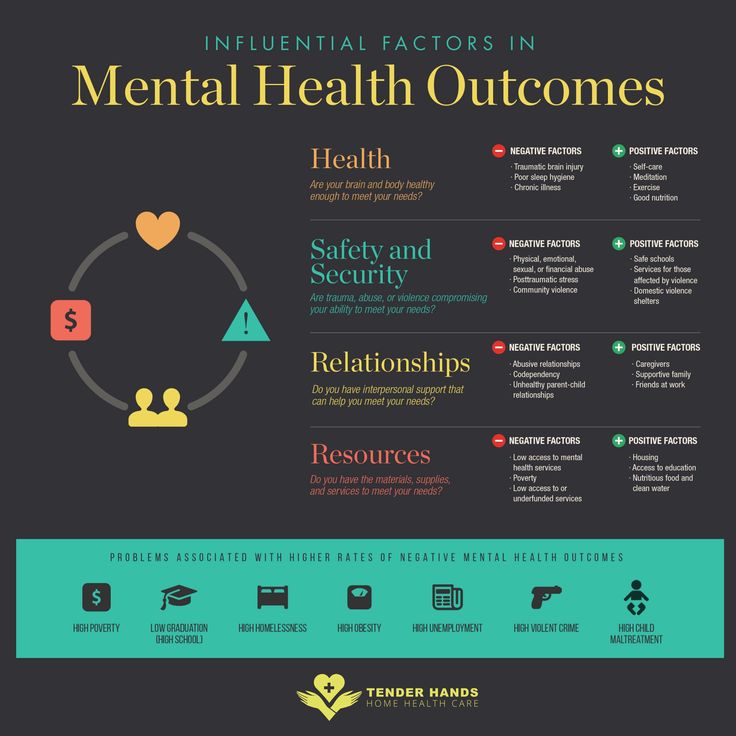 They are something you experience. You walk in the rain and you feel the rain, but, importantly, YOU ARE NOT THE RAIN." — Matt Haig
17 Affirmations for When Things Feel Unbearable
When people become aware that they are suffering from a mental illness, they are more likely to take responsibility for their own mental well-being than ever before.
However, the road to self-healing is paved with obstacles and judgments. That's what makes it a difficult journey. So, if you find yourself in a similar situation, here are some empowering positive affirmations that can help you focus on positive self-talk:
I feel like shit now, but I'll start feeling better when my body is ready.
I've conquered rough days like this before. I'll do it again this time.
I'm living in my own space and I don't need people to understand my mental illness or journey.
Feeling sad, angry, annoyed, frustrated, scared, and anxious doesn't make me weak – it makes me human.
This feeling will pass and I will have better days.
No matter how much darkness I see and feel, I know that it'll eventually pass.
"Tough times never last, but tough people do!" – Robert Schuller
"Happiness can be found, even in the darkest of times, if one only remembers to turn on the light." – Albus Dumbledore
I'll keep moving ahead always remember that, deep down, I'm worthy of an amazing life.
The journey I take is mine alone. It cannot be judged or understood by anyone else.
My life is a gift and a journey. I need to go through all of the good and hard parts to become who I'm meant to be.
I have survived before and I will survive again.
I am strong and resilient and I can cope with it.
This panic attack is temporary and I will overcome it.
I value myself and can rely on myself and that's enough for me to carry on.
I can get through this one breath at a time.
It sucks that I have to go through this, but I am going through it – and I can handle it.
In Brief
In the end, your effort to stay alive and comfortable with yourself is more important than the shit that try to drags you down.
So, invest in improving your morale and positive self-talk so that you're better prepared to overcome adversity and mental health difficulties.
Use therapy, a trustworthy friend, and these amazing positive words to overcome mental health issues and improve your outlook on life.
What's your favorite word, phrase, or affirmation from this list?
Pin It! Save for later
50 useful affirmations for every day
July 18LikbezLife
These phrases will energize you, help you believe in yourself and achieve what you want.
Share
0
Why we need affirmations
Every day we practice self-hypnosis without realizing it. Only most often we repeat phrases that set us not on the positive and faith in ourselves, but on the negative:
"Whatever you eat, everything is immediately deposited on your stomach!"
"I will never meet a man who loves me. "
"No matter how hard I try, nothing good comes of it."
Try using affirmations instead of such statements - short phrases that create a positive psychological mood. With their help, it is possible to change the attitude towards oneself. Scientists have proven that affirmations help resolve problems and make you feel stronger and more confident, and also less stressful.
To feel the effect of affirmations, say them out loud every morning. Choose and repeat two or three affirmations that most closely match your mood and meet your needs at this point in your life. All it takes is a couple of minutes. You can also say affirmations in situations of stress and anxiety to restore peace of mind.
What affirmations can be repeated every day
Choose the right ones, combine and come up with your own.
1. I am confident in my ability to [fill in as necessary].
2. I welcome the new day with joy.
3. I am proud of myself when [fill in what is needed].
4. I allow myself to be myself.
5. I accept my emotions and let them do their job.
6. I take care of myself and give myself attention because I deserve it.
7. I don't judge myself for who I am.
8. I believe that I am on the right path.
9. My brain is full of great ideas.
10. I focus my energy on what is important to me.
11. Every day I get closer to the (that) me that I want to become.
12. I try to learn something new every day.
13. Today I am one step closer to my goal.
14. My thoughts do not control me, I control my thoughts.
15. I am grateful to be alive.
16. My attitude towards myself depends only on me and no one else.
17. I believe in my potential.
18. I am different from others, so I will be successful in my own way.
19. Today my mind and heart are open to everything new.
20. I am not afraid to stand up for myself.
21. I know that I can achieve anything I want.
22. I choose kindness.
23. I already have everything I need.
24. I am grateful for what I have.
25. I'm not perfect and I don't beat myself up about it.
26. I am able to love and deserve love.
27. I accept the shape of my body and find it beautiful.
28. I can. I will do. And point.
29. My feelings are in my power, and today I choose to be happy.
30. I am my own superhero.
31. I don't compare myself to strangers on the internet.
32. I forgive those who hurt me and let go of grudges.
33. It's hard for me now, but it won't last forever.
34 . The most important thing for me is my health.
35. I'm not afraid to make mistakes.
36. I have enough strength to rewrite my history.
37. Every day I get stronger.
38. I value myself.
39. Self-love is my natural state.
40. My body deserves my respect and care.
41 . This is my body and I love it.
42. I know that I deserve praise and I accept it.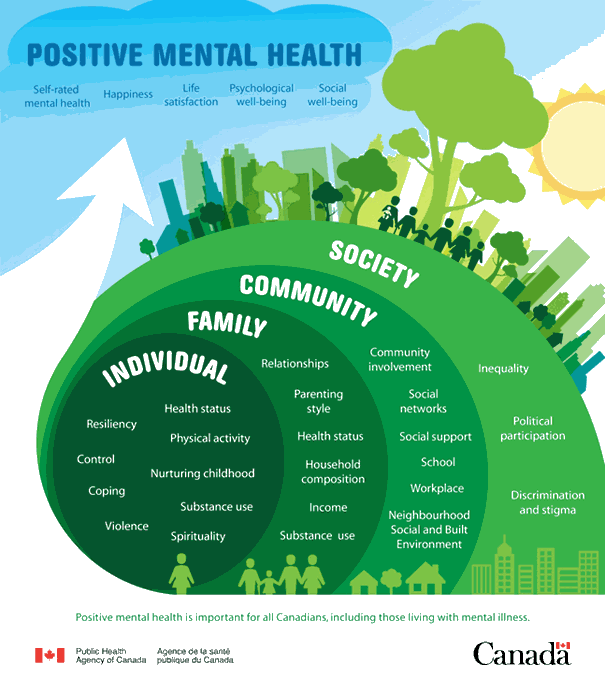 43 . I don't let my fears control me.
44. I don't apologize for who I am.
45. I am not afraid to ask for help.
46. Where others see a problem, I see an opportunity.
47. There are no obstacles that I cannot overcome.
48. Time is the most valuable thing I have, and I treat it with care.
49. I am calm and confident.
50. I see every day as an opportunity to change something for the better.
Read also ☀️🌈🦋
50 positive affirmations for women
18 positive affirmations to deal with stress and burnout
13 tips to make every day meaningful
7 ways to fool your brain and deal with negative thoughts
29 phrases that prevent you from living
50 powerful mental health inspirational quotes
Good mental health is associated with mental and psychological well-being.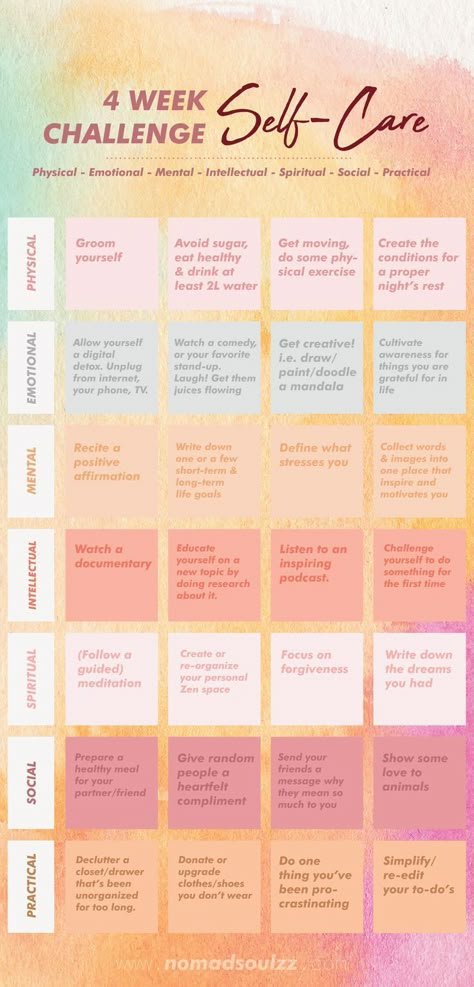 If you're suffering from a mental illness, sometimes words matter.
They can offer comfort and motivation, which is why we have shared these really wonderful mental health inspirational quotes.
Statistics show that more than 25% of us, or about one in four, will experience mental health problems.
In the United States, nearly half of adults (46.4 percent) will experience mental illness during their lifetime.
And according to Oxford University's Global Change Laboratory; one billion people in the world suffer from a mental or drug use disorder.
So, whether you are young or old, whether you suffer from mental illness, you are not alone.
We hope that these inspirational mental health quotes provide positivity and comfort to anyone suffering from mental health issues.
Give yourself a break. Stop hitting yourself! Everyone makes mistakes, has setbacks and setbacks. You don't come with a book on how to do things right. Sometimes you fail not because you planned, but simply because you are human.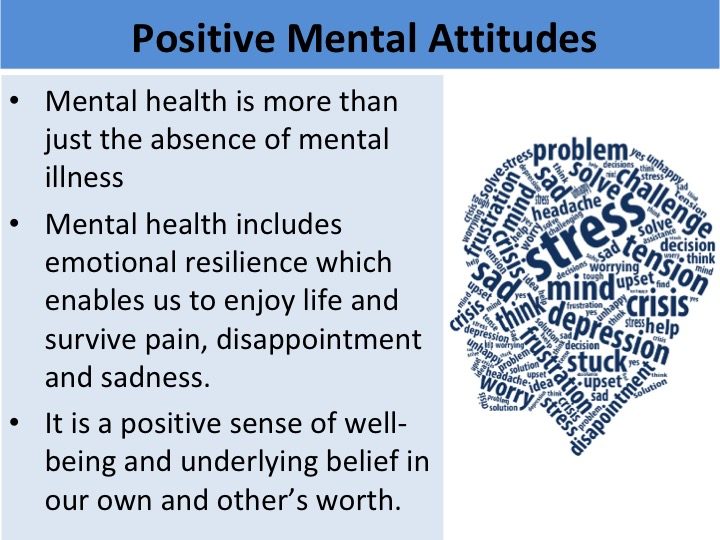 Failure is part of creating a great life. Les Brown
Mental illness is not a personal failure.
Some of the greatest battles will be fought in the silent chambers of your own soul.
Ezra Taft Benson
It's okay to feel unstable. It's okay to separate. It's okay to hide from the world. It's okay, I need help. It's okay to be abnormal. Your mental illness is not a personal failure.
Don't let your struggle become your identity.
Of all the things I've lost, I miss the most. Mark Twain
Not all scars show. Not all wounds heal. Sometimes you can't see the pain someone is feeling.
After all, you tried and you cared, and sometimes that's enough. Les Brown
Mental Health Inspirational Thought Quotes
I need a break from my own thoughts.
Don't tell anyone to get over it; help them get through it.
Today I refuse to stress myself with things that I cannot control and change.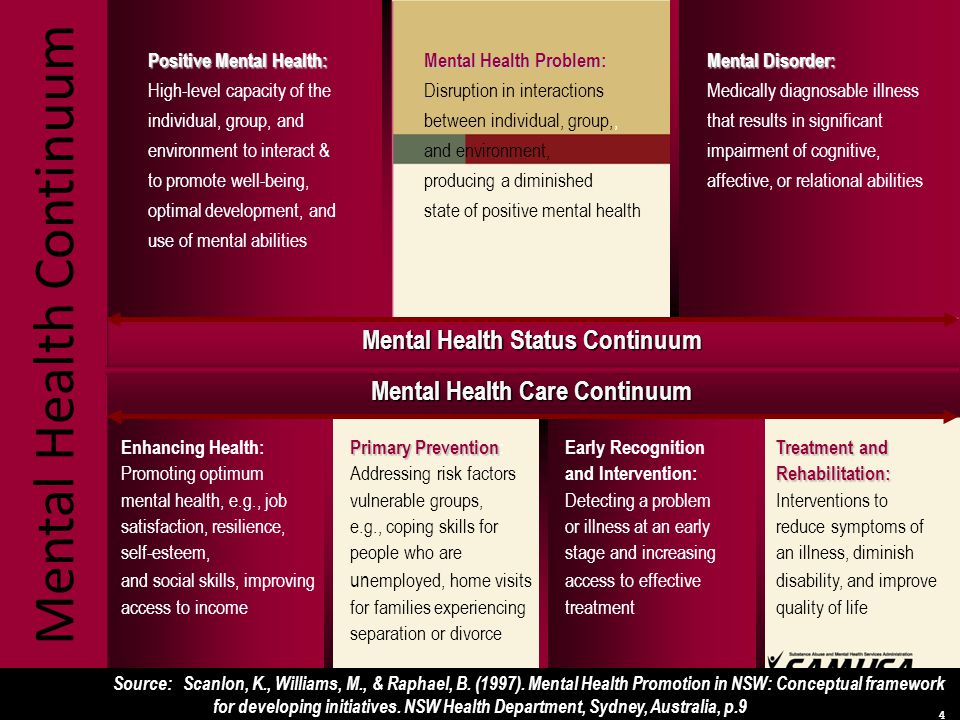 You cannot change your situation, the only thing you can change is how you decide to deal with it.
Don't believe everything you think.
Nothing in this world can torment you like your own thoughts.
You don't need to control your thoughts. You just have to stop letting them control you.
It's called mental illness for a reason, because it's a disease. Why can't it be accepted like any other disease?
I don't want someone who only sees the good in me. I want someone who also sees the bad and still loves me.
One day I want to wake up and make a difference; not for you, or the world for yourself.
There is truth in your pain, there is growth in your pain, but only if it is revealed for the first time. Stephen Aitchison
If we start talking honestly about our pain, our anger, and our shortcomings instead of pretending they don't exist, then maybe we'll leave the world a better place than we found it.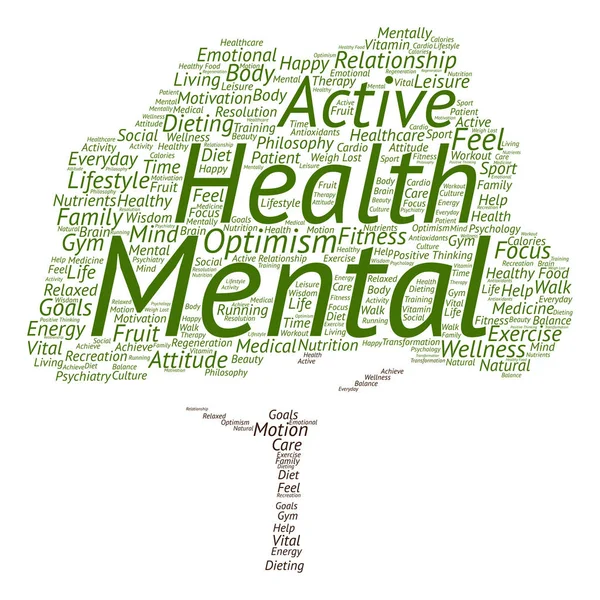 Russell Wilson
Mental health is not a destination, but a process. It's about how you drive, not where you drive.
Strong people do not overwhelm others. They lift them up.
Sometimes the worst place you can be is in your own head.
Please forgive me if I don't talk much in time. It's loud enough in my head.
It's up to you today to start making healthy choices. Not a choice that is just good for your body but good for your mind.
Mental Health Inspirational Quotes - Hope
I hide all my scars with "I'm doing fine".
It's not always your mental health that's the problem; sometimes the situation you are in has to change.
It's not too poignant to ask what you want and need.
No one can save you but yourself, and you are worth saving. This is a war not easy to win, but if anything is worth winning, this is it.
No matter how hard the past is, you can always start over.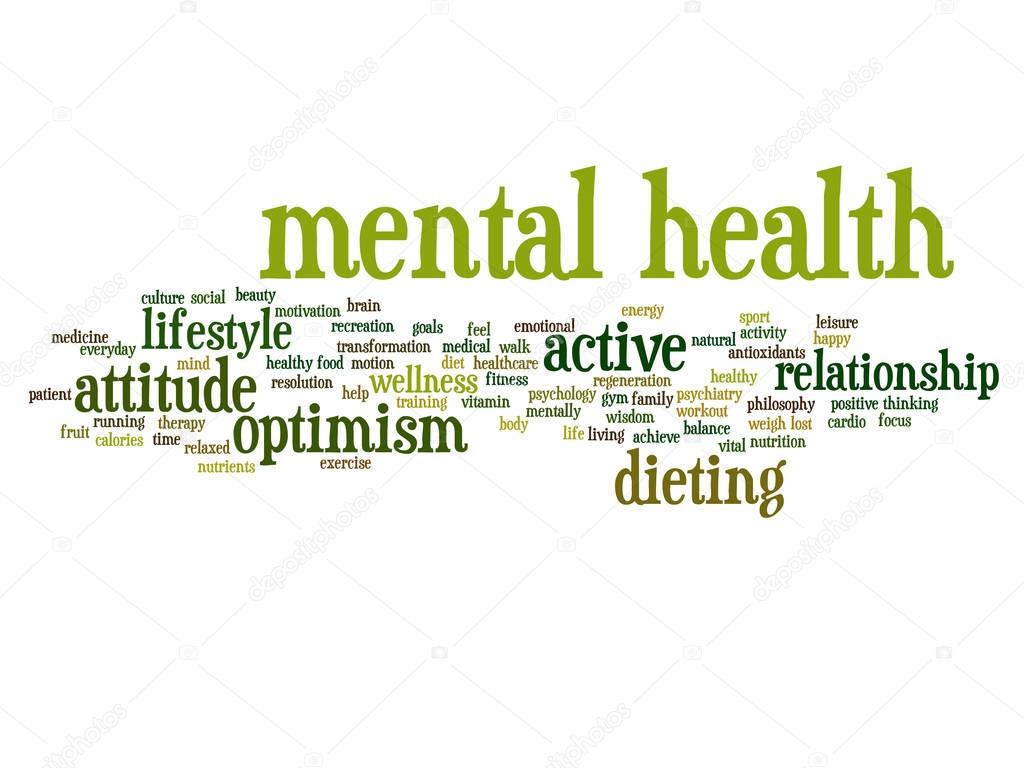 Buddha
Please don't try to correct me. Please understand that sometimes I feel sad. Sometimes I close the world and when I feel better I bring it back.
Anxiety, depression and stress arise when we live to please others.
The most powerful words you can say to a person with an invisible illness: "I believe in you.
As bad as it was, I learned something about myself. So that I can survive something like this and survive. Nicholas Sparks
Just because you're struggling doesn't mean you're failing.
Recovery is scary, but it remains exactly the same.
We hope that these inspirational mental health quotes provide positivity and comfort to anyone suffering from mental health issues.
We all face difficult times when we need reassurance that things will get better. Most of us know firsthand about anxiety, depression, and stress.
Teen depression is a serious mental health problem that causes a constant feeling of sadness, with many teenagers suffering from depression.