Not what you expected
What to Do When Your Spouse Fails to Meet Your
This post is based on content from this re|engage message on Expectations.
Expectations are your beliefs about the way things will be or should be. And while you may not always realize it, every one of us has expectations about nearly everything in life. Your individual story, family of origin, and past experiences all weigh in on how you expect scenarios to play out. When these expectations are unmet, life can start to feel off. The result? We often lash out at those who are not meeting our expectations. This is especially the case in marriage.
You only need to be married a few days before you realize that your spouse's expectations differ drastically from your own. These expectations can be about simple things, like who does the dishes or how you decide on dinner. Alternatively, they can be about some of life's biggest choices: When are you having kids? How should you parent? What does intimacy look like? How should you handle finances? How and when will you communicate your feelings?
Discussing expectations is difficult no matter how long you have been married, but if left unaddressed and undiscussed, the disappointment you feel as a result of these unmet desires can grow into apathy, bitterness, and anger.
Proverbs 13:12 tells us "that Hope deferred makes the heart sick, but a desire fulfilled is a tree of life."
Navigating expectations is incredibly important to your marriage. Here are three categories of expectations to watch out for and best handle.
Three Problems with Expectations and How to Solve Them
1. You're
Unaware
of Your Expectations
Have you ever grown angry or frustrated at your spouse and been unable to articulate why? Chances are you had an expectation about something you were not even aware you had. Sometimes you don't realize you have expectations about how your spouse shows affection, helps around the house, or spends money until they do something in a way that you realize you don't like.
So, what can you do? Simply, Be aware of your expectations. The next time you find yourself disappointed or angry with your spouse, ask yourself, "Did I have an expectation here that wasn't met?" Often times we think we have an issue with our spouse when in reality, we simply had an expectation we weren't really aware of.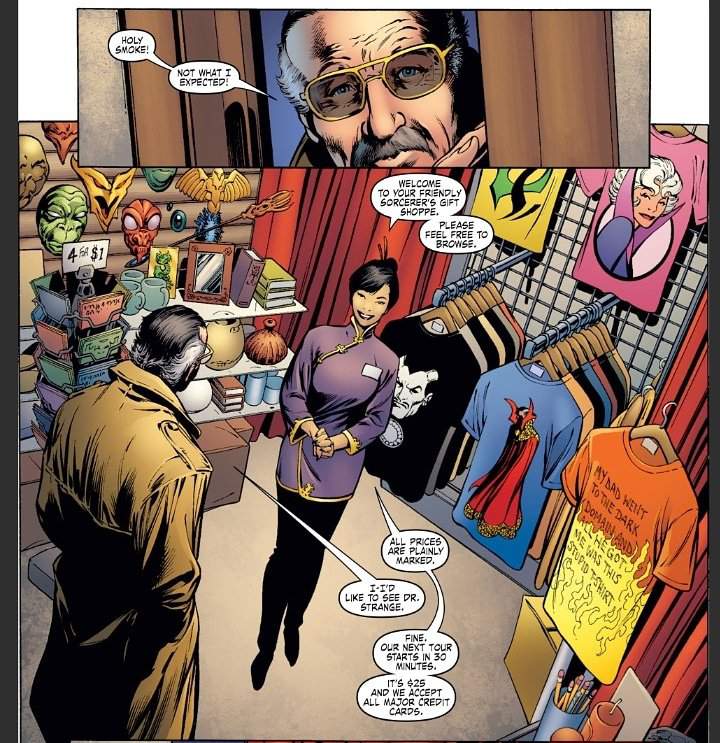 2. Your Expectations are
Unreasonable
Once you're aware of your expectations, the next step is to ask if your expectations are realistic. Often in a way you don't realize, you have woven a series of expectations from social media, movies, and the incomplete information we have from the relationships of friends and family. If we are unthoughtful, we can create some unattainable expectations for our spouse.
Women can create a picture in their mind of the ideal husband who always wants to talk, is a hopeless romantic, and has great abs. Men will create a picture of a women who always want to have fun, is always in the mood for intimacy, and who doesn't spend much money. None of these characteristics are bad to hope for, but to expect one person to embody the best parts of everyone you know is simply unrealistic.
The solution? Be reasonable with your expectations. Ask yourself, "Is what I am expecting even possible from another human?" Like you, your spouse is an imperfect sinner in need of grace.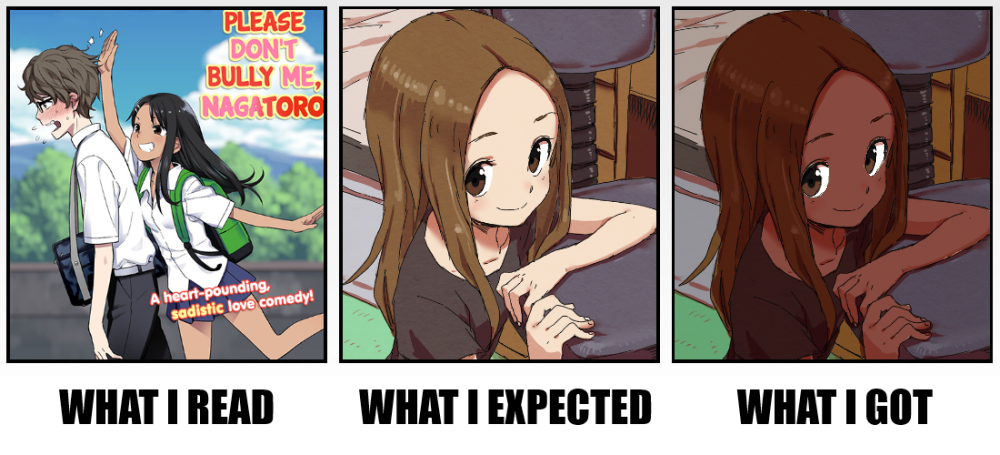 Before you voice your frustration over an unmet expectation, slow down and ask yourself if the expectations are reasonable to expect from another human. When you realize some may be unreasonable, it makes it easier to let them go.
3. Your Expectations are
Unspoken
Your spouse cannot read your mind. Even if you are aware of your expectations and they are reasonable, if you fail to voice them, your spouse has no hope to meet them. We tend to hold others responsible for expectations, even if those expectations were never communicated clearly.
The answer to this problem is simply to communicate your expectations. If the expectation is reasonable ask yourself, "Have I shared this with my spouse?" We often get angry with our spouse thinking they are not doing something out of spite. While that may be true, it could also be that you have never let them know your desires and preferences. God reads minds, but spouses don't. Make sure you are aware of your expectations, that they are realistic, and that you have taken the time to share them with your spouse.
A marriage is made up of two very different people who will have two very different sets of expectations. Navigating them will be a constant challenge for any couple. If they are handled well, they can be a great way to way to get closer.
Our hope isn't in our spouse meeting our expectations. When they do, it is great. When they don't, our life isn't somehow over. Regardless of when your spouse does or doesn't meet your desires and expectations, you have a relationship with the living God who is the true source of life. (Psalm 73:25-26)
Not What You Expected? | Harvard Graduate School of Education
The Introduction
Not everyone from the Ed School becomes a teacher or a principal. Most, however, do end up in careers in the education world or are connected to education in some way. We have superintendents, Teach For America managers, chief academic officers, curriculum writers, curriculum evaluators, professors, lecturers, tutors, daycare directors, reading specialists, literacy coaches, education policymakers, education nonprofit directors, deans, department chairs, financial aid advisors, family coordinators, alumni office directors, admissions officers, admissions consultants, afterschool coordinators, academic auditors, education researchers, education entrepreneurs, professional development specialists, headmasters, teacher union administrators, special education advocates, education journalists, college presidents, children's book authors, children's book illustrators, guidance counselors, school founders, children's television producers, librarians, online instructors, and registrars, to name just a few.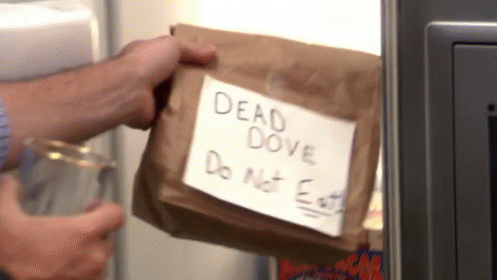 And then there are the others, those whose careers took unexpected turns after graduating from the Ed School, or, in some cases, complete 180s. Some even came here fully intending never to work in education. But not surprisingly, considering the Ed School is grounded in learning, most of these graduates now say that what they took from their time at the Ed School still has real meaning when they're treating patients or dealing with constituents or making an audience crack up. This feature story looks at a few of those graduates.
The Protector: Julia Guenther, Ed.M.'03
By the time Julia Guenther graduated from the University of California-Berkeley, she was pretty sure she would end up working in the education policy world. She had, after all, majored in political science and minored in education, and had spent a summer interning at the U.S. Department of Education. She was even surer during her year at the Ed School, when she wrote a professional development plan on a new teacher induction program for the city of Cambridge, Mass.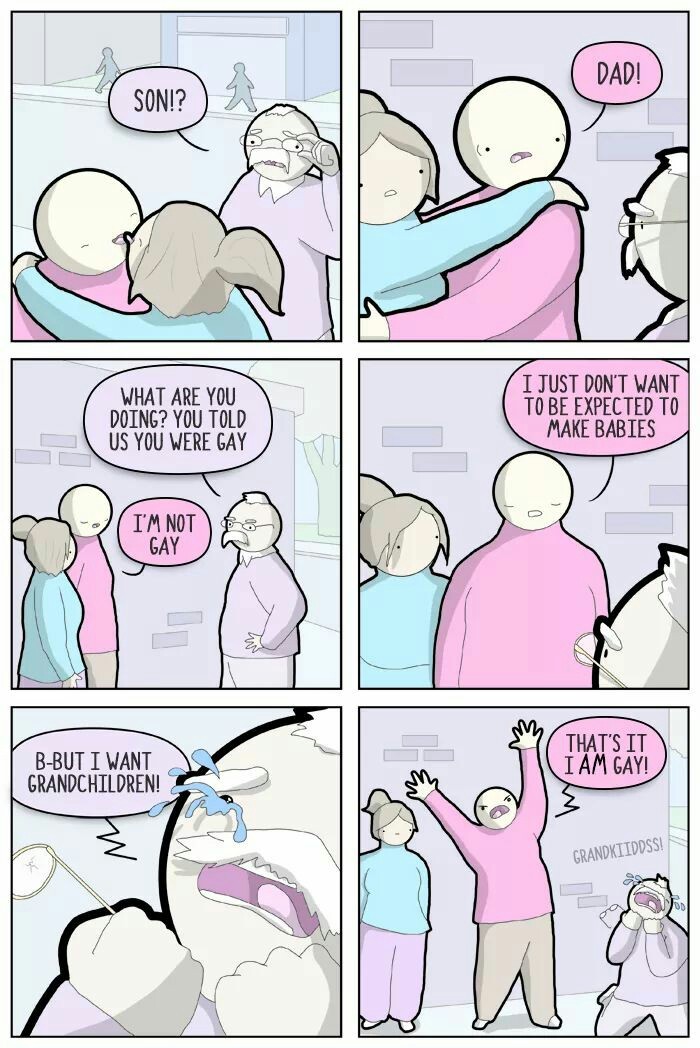 , that was compliant with No Child Left Behind.
And then Hurricane Katrina hit, forever changing not only the Gulf Coast, but also Guenther's career. In the days following the disaster, the Federal Emergency Management Agency (FEMA) recruited long-term volunteers from other federal agencies. Guenther, back working at the U.S. Department of Education, ended up spending two months in Mississippi helping at a recovery center. There she saw firsthand how policy decisions made in Washington trickle down to those in the field. She wanted to make the process better, so she left the education world but stayed with policy and, for the next four years, with FEMA. And then last summer, she made another move — to the Food and Drug Administration, where she now works on policy in another area: food defense.
"It's a completely new field for me," she says, and also fairly new for the federal government, stemming from 9/11 and the subsequent Bioterrorism Act of 2002. Still, Guenther was confident she could handle it, partly because of Harvard.
"At the Ed School I learned not to let people's titles or age intimidate me," she says. "That's really helped me as I've switched fields from education to emergency management to food defense."
Now, as part of the Food Defense Oversight Team, Guenther develops and implements procedures to prevent or respond to the intentional contamination of food in the United States. Luckily, she says, these kinds of attacks don't happen often, partly because most companies take good precautions, plus using food as a weapon isn't very appealing.
"A car bomb says, 'Look, we did this,'" she says, "but if people get sick from what they are eating, they might think it's just salmonella rather than a non-natural agent. We have that to our benefit." — Lory Hough
The Joker: Jane Condon, Ed.M.'74
Did you hear the one about the Ed School alumna who made a career out of making fun of herself ?
Dubbed "the upper-crust Roseanne" by the Associated Press, Jane Condon's standup comedy career began unexpectedly.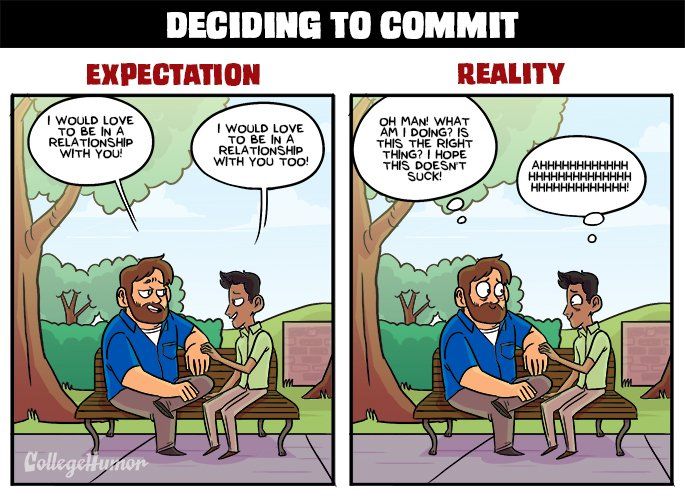 After teaching, writing for Fortune and Life, and living in Japan for five years in the '80s, Condon wrote a book about Japanese women. While on the book tour, she found that audiences often laughed out loud at her readings. So she decided to try stand-up.
Since then, Condon has performed regularly at New York's top comedy clubs and appeared on shows like The View and Last Comic Standing. In 2010, she debuted her one-woman off-Broadway show Janie Condon: Raw & Unchained. Her material is typically personal, poking fun at her husband and two sons and her experiences living in Greenwich, Conn., after growing up in blue-collar Brockton, Mass.
According to Condon, studying at the Ed School honed her ability to tell stories.
"Teaching and comedy are both about storytelling," Condon says. "My year at Harvard focused on the story, from children's television to the history of education to Shakespeare, and that has been the major thread of my career.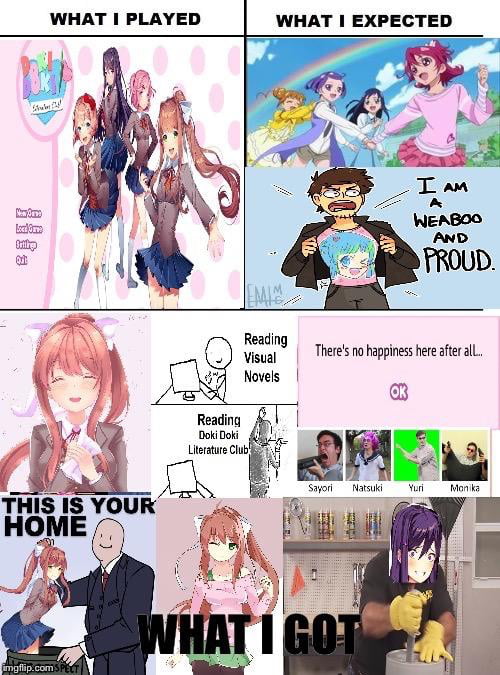 "
Last year, Condon experienced "an honor of a lifetime" when Wellesley College's seniors chose her as their commencement speaker. When asked, she joked that her first thought was, "Is Norah Ephron dead?" But the advice she gave was simple and sincere: "Give back, don't give up, and love." — Mark Robertson, Ed.M.'08
The Storyteller: Bill Littlefield, Ed.M.'73
For Bill Littlefield, sports isn't Only a Game, as the name of his weekly National Public Radio talk show suggests — it's also a way to tell stories. Like the one he tells about the time he was supposed to interview Roger Clemens in the dugout at Fenway Park one night when Clemens was still a hotshot pitcher for the Boston Red Sox. It was a few hours before the game and the park was empty. Littlefield waited. And waited. And while he waited, he noticed that one of the players from the other team had walked out of his dugout, dressed and ready for the game.
"Except," says Littlefield, "he was wearing slippers, not cleats.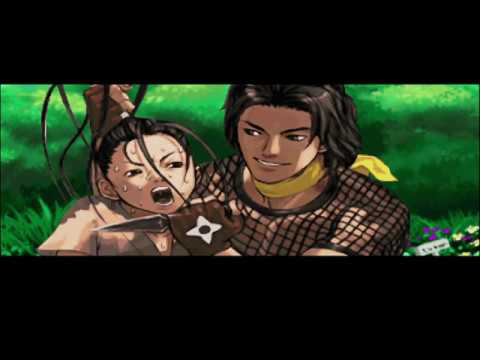 " Intrigued, Littlefield watched as the player went up into the empty stands and quietly looked out at the field. Littlefield went over and introduced himself. "I told him fans would pay hundreds of dollars to sit in the dugout, so why would he want to sit in the stands?" The player said it was something he often did when the team traveled, his way to stay grounded and remind himself how lucky he was. "I sat there and thought, 'Here's my story.' I was lucky that Clemens never showed up."
And so it has been for Littlefield during his 18 years with Only a Game, which is produced at WBUR in Boston, just around the corner from the dugout where he missed Clemens but found his real story. Luck, and his ability to find the story in anything, has worked well for Littlefield — a former high school teacher who honed his writing skills at the Ed School — and the show, which is about sports, but not about sports. (As the show's website says, the show is "radio for the serious sports fan and the steadfast sports avoider.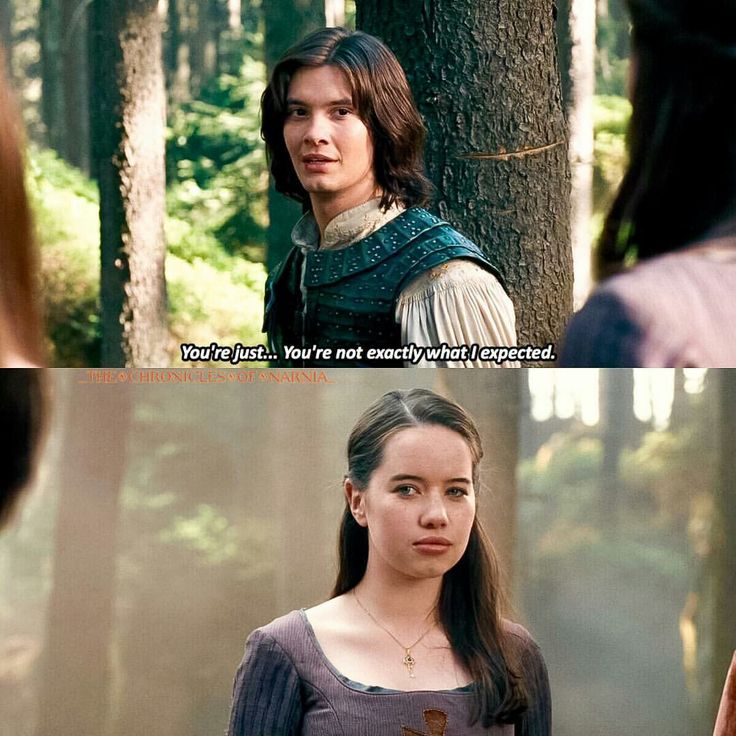 ") Only a Game has covered everything from the 2011 NBA lockout to a blind high school football announcer to competitions involving belt sanders and skillet tossing.
And of course there have been stories about his sports idol, Willie Mays, otherwise known as the Say Hey Kid, the one he grew up thinking would move into the vacant house next to his in Montclair, N.J. There's the piece about a Mays biography that Littlefield reviewed, which includes a mention of Littlefield dressed as Mays one Halloween as a kid. Or the time Littlefield's basement was flooded and someone from the cleanup crew, a former minor league baseball player, noticed his extensive Mays' collection. Or the dozens of other stories Littlefield has done over the years that mention Mays and his achievements in some way.
But for all the talk about sports heroes and athletic competitions, one thing Littlefield isn't likely to include on his show is who he thinks will win the Stanley Cup or the World Series or the next Super Bowl.
"I'm not good at predictions and I'm not really an insider when it comes to sports," he says. "I'm not a beat guy. People assume I know a great deal more than I actually do about sports. That's the attraction for me. I don't have to chase a bunch of 19-year-olds who don't have time to talk. No one is standing over my shoulder saying so-and-so just did something big so go talk to her. I just tell stories." — Lory Hough
The Wordsmith: Sue Miller, Ed.M.'75
Blame Charles Dickens. The seemingly endless cycles of self-promotion that writers must go through every time a new work is published might be traced back to him, says novelist Sue Miller. And she doesn't much care for it.
"I used to have a lot of difficulty, actually, with promotion," Miller says of the "job" side of being a writer — the publicity, the interviews, the photo shoots. "Of feeling a kind of false self taking over, repeating the same thing over and over with an air of fresh discovery."
Despite this, Miller feels truly fortunate to have this career, which has seen two of her 10 acclaimed novels (The Good Mother and Inventing the Abbotts) made into films.
Although always a writer, she didn't publish until after graduating from the Ed School. In fact, while pursuing her studies in early childhood education, Miller was a working, single mom, trying to make ends meet by renting out rooms in her newly bought house, and had little time for writing fiction. Still, she credits a child development course with teaching her the art of observation, a vital skill for a writer. Another course was one in "imagining future scenarios."
The future scenario Miller didn't imagine?
"I never imagined writing would support me," she says. And, now that it does, she savors the time — before the publicity grind begins — that this career affords her. "I take care of my life and those of the people around me," she says. "Then I write." — Marin Jorgensen
The Healer: Demian Szyld, Ed.M.'11
Demian Szyld never thought that 20 years after he met Anne, he'd still be working with a bunch of dummies. But he is. And he loves it. As the associate medical director of the just-opened New York Simulation Center for the Health Sciences at Bellevue Hospital Center in Manhattan, Szyld helps run a $20.
8 million dollar center that uses dummies — mannequins — to train healthcare workers, medical students, and emergency personnel for disasters, natural or otherwise. However, the sophisticated mannequins are a far cry from Anne, the motionless rubber dummy that Szyld used in high school to practice CPR as a way to fulfill a physical education requirement. More robot-like than doll-like, the simulation center mannequins can cost up to $250,000. They cry, cough, sweat, and vomit. And, along with actors who also serve as patients, the mannequins allow trainees to continuously practice procedures and even make mistakes. Szyld says he was able to jump into his role overseeing these mannequins and the new center more easily because of his year at Harvard, which may surprise some, but not him.
"My time at the Ed School let me think about how people learn and what it means to be a leader — all critical skills that I needed to go to the next level in my field," he says. "Someone teaching would need the same skills to on to his or her next level.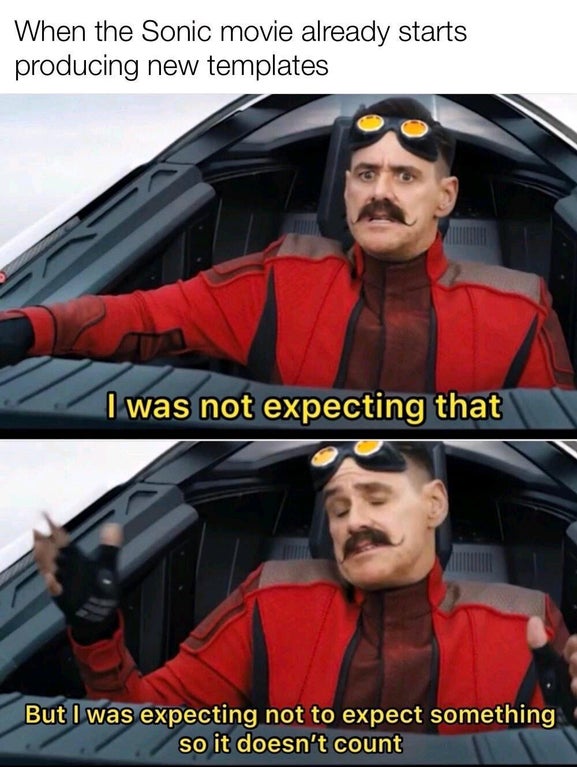 So in that way, my having gone to the Ed School wasn't that unexpected." — Lory Hough
The Insider: Sophia Lafargue, Ed.M.'99
Sophia Lafargue's proudest moment on Capitol Hill? Easy. June 19, 2002. She was sitting on the floor of the U.S. House chamber next to her boss, Representative Sheila Jackson Lee (D-TX). Lee was offering an amendment that Lafargue, Ed.M.'99, had drafted to the National Sea Grant College Program Act. The legislation, she explains, was designed to ensure equal access for minority and disadvantaged students to a marine policy fellowship program. It passed with bipartisan support.
This would be a heady moment for any Congressional staffer, but it had particular resonance to Lafargue, coming only two years after she had become a U.S. citizen.
"There I was, putting into practice my strong belief that if this country could help me overcome the disadvantages that I inherited, then surely it could do more for the many others who had similar hurdles to jump," says Lafargue, who moved to New York from Jamaica as a child.
"Humbling. Awesome. Inspiring. And it still is."
That day marked the beginning of a whirlwind journey from legislative assistant, to interim chief of staff, to permanent chief of staff in Lee's office — all within just four short months.
Now, as chief of staff to Representative Gregory Meeks (D-NY), Lafargue finds herself in the thick of the action on Capitol Hill, overseeing the eight-term congressman's policy objectives and strategies and managing an office of 18 full-time and two part-time staff members, all while maintaining a policy portfolio that includes foreign affairs and international trade.
Lafargue acknowledges that this is not a typical career path for an Ed School graduate. However, she credits the Ed School with both helping her land in Washington (through the Career Services Office's D.C. Days program) and also being effective at it.
"You'd be surprised the degree to which my Ed School experience is an integral part of my working life now," says Lafargue, citing the critical thinking skills she gained, as well as the lessons from psychology classes that have provided insight into how people behave and how Washington can help.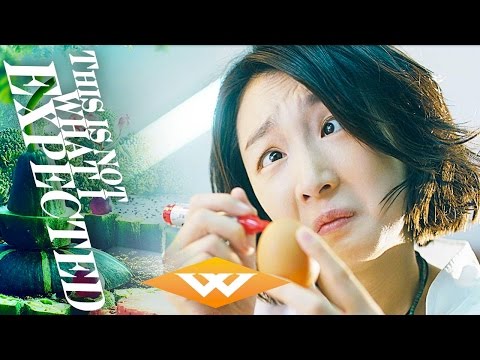 "I draw on it every single day." — Michael Rodman
The Storm Seer: Mish Michaels, Ed.M.'95
For many New Englanders and weather junkies, Mish Michaels is a familiar face. A meteorologist with nearly 20 years of forecasting under her belt, she has been on a tornado chase in Oklahoma, on a flight into Hurricane Isabel, and to the 6,288-foot summit of New Hampshire's Mount Washington in mid-winter. While Michaels has spent the bulk of her career on Boston TV stations like WBZ and WHDH, she has also been on the nationally syndicated Weather Channel show, Atmospheres.
"I always was fascinated by weather," Michaels says.
Some of her earliest memories involve the weather, like watching a tornado unfold in Maryland as a young girl, to obsessively watching weather forecasts on television. However, when she decided to apply to college at Cornell University, she picked animal science as a major. But then, in what she calls a moment of divine intervention — counting the seconds between thunder and lightning while eating lunch a couple weeks before starting college — she decided to change her major to science meteorology.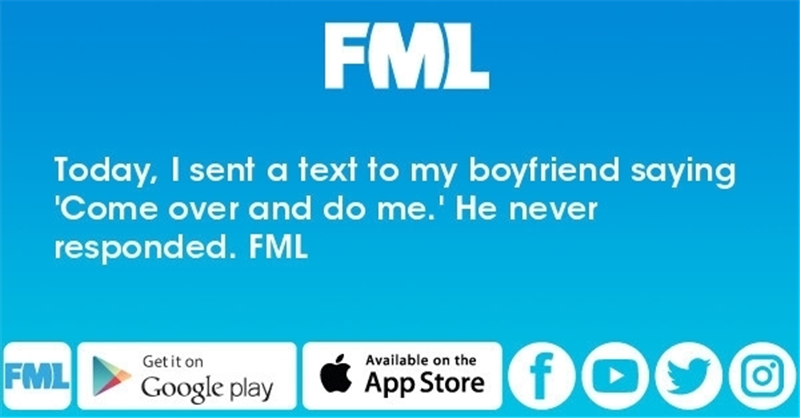 By 23, she landed a coveted job in the highly competitive Boston news market.
And then, after many years of working successfully as a meteorologist, Michaels decided to go back for a graduate degree. She looked no further than the Ed School.
"While working as a broadcaster, you are called upon to be an educator all the time, like when doing the forecast," she says. "I enjoyed taking [the forecast] beyond what was happening to why. To me that's the essence of the work. As a meteorologist, you need to be able to communicate what you know."
Additionally, her job as a meteorologist regularly called upon her to speak to children at schools.
She enrolled in the Technology, Innovation, and Education Program, which she credits with being a game changer in her career.
"I became a much better writer and it really added depth to my oral presentation," Michaels says, noting it also inspired her to help launch a publication called The Weather Almanac and take on an adjunct lecturer position at the University of Massachusetts at Lowell.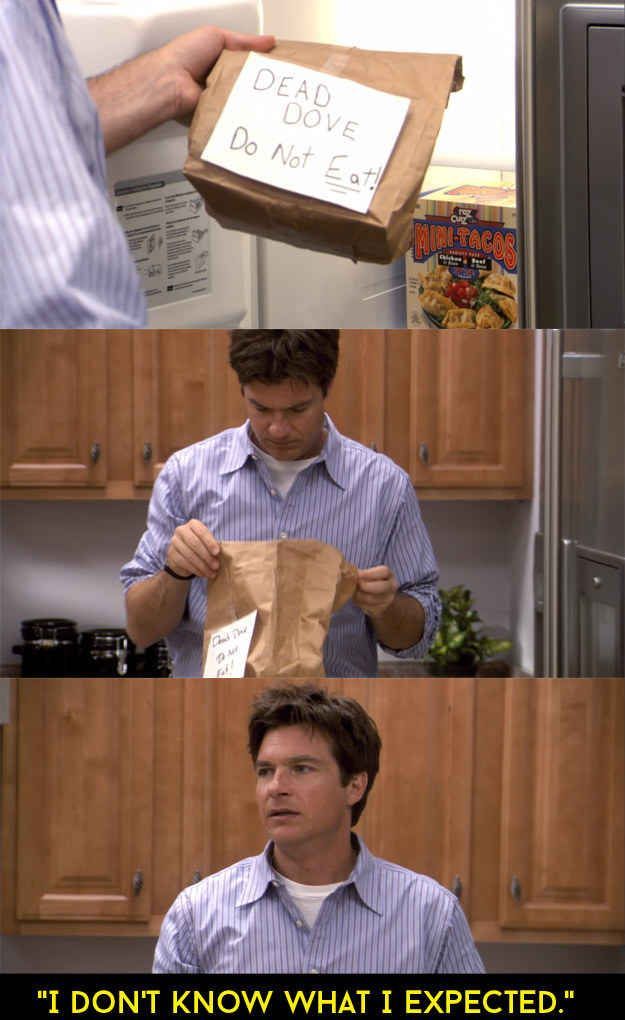 "Reframing what I know was born out of my work at the Ed School."
Though Michaels left her position as a television meteorologist in 2009 to focus on raising her now-5-year-old daughter, she continues to funnel her enthusiasm for weather and education. As part of a new business venture, she launched a children's clothing line called Natural Cloud Cover. The 100 percent organic t-shirts and onesies are themed around — what else? — the weather. Michaels says she was always giving weather-related gifts to friends and had the idea of weather-themed t-shirts for some time. An artist and watercolorist, Michaels designs the t-shirts, which feature phrases like "Official Snow Taster" and "Rainy Day Puddle Jumper." At the heart of the venture is her desire to get kids talking about the weather and perhaps spark another child's passion for science. Five percent of sales go to the Blue Hill Meteorological Observatory, a Massachusettsbased science center geared toward education.
As far as what the future holds for Michaels and a potential return to television, she says it remains to be seen.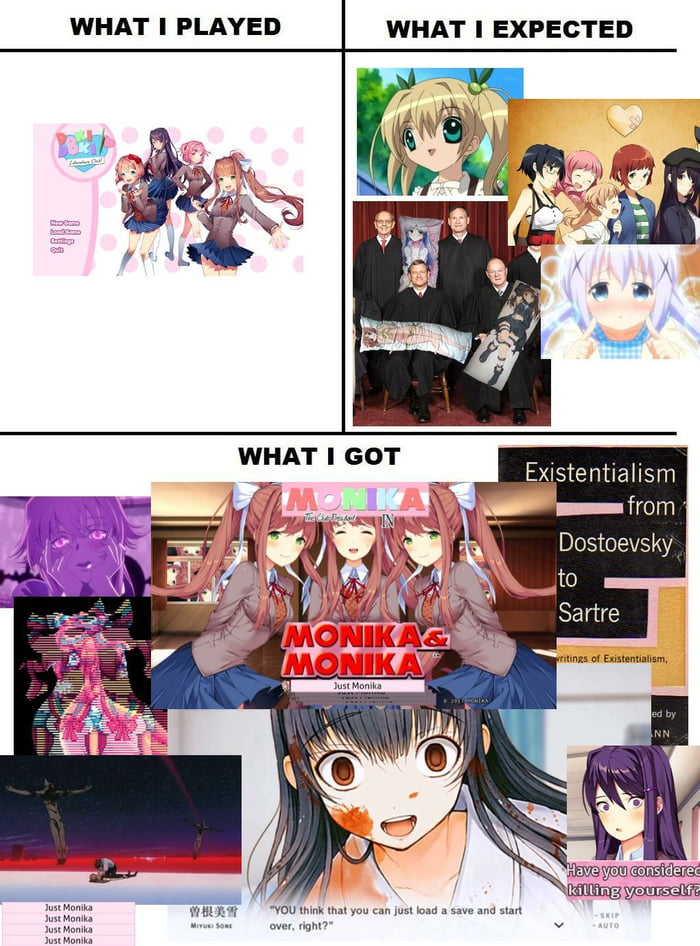 "I miss the excitement and the intensity, but most of all the learning," Michaels says. "Every time I forecast a storm, I'm always learning and I always want to know more." — Jill Anderson
The Statesman: Joseph Lekuton, Ed.M.'03
When Joseph Lekuton had the chance to go to a private high school in Kenya, his nomadic Masaai family made an almost unheard of sacrifice to pay the school's fees: they sold four of their cows. "You better make it," his brother told him after the sale. "This is a big sacrifice." The sacrifice paid off. Lekuton made it big, both in his country and in America, getting a bachelor's degree (on full scholarship) and two master's in the United States before being elected in 2006 to the Kenyan Parliament, where he has focused on getting new schools built and mediating between ethnic groups clashing over livestock grazing rights. He has made up for his family's sacrifice, initially giving his mother 50 cows and sending money home. And for his village, located in the northern part of the country and struggling with drought, he has raised funds for water purification projects and a new dormitory where nomadic children can live and go to school while their families are moving with the herds.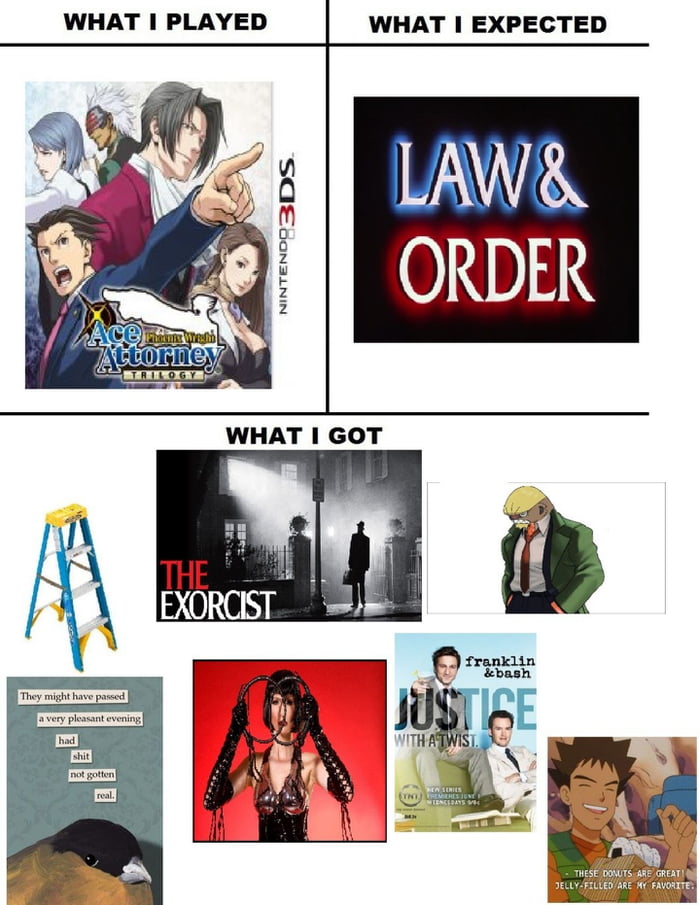 Lekuton also helped get computers shipped from the United States to local schools and donated some of his salary to the poor. This commitment to his people, especially in school children, is something Lekuton honed at the Ed School and is critical to his country. As he explained in an interview with The New York Times, "Without education, you can't have democracy." — Lory Hough
The Media Mogul: Anne Sweeney, Ed.M.'80
Everyone's a critic. Including the children of Anne Sweeney, cochair of Disney Media Networks and president of Disney-ABC Television Group.
"My critics are at the kitchen table!" Sweeney laughs, remembering the time her then-middle-school-aged daughter informed her that the scheduling of Disney's Lizzie McGuire "doesn't work for me!" "Kids are honest," says Sweeney. "Mine never hesitated to tell me when they didn't like something."
And the audience — family or not — is the most important thing to Sweeney when programming the networks she oversees, including ABC, Disney Channel, and ABC Family.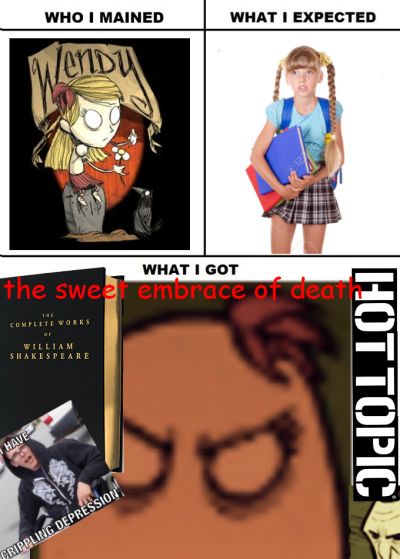 "You have to keep in mind the needs of different audiences," she says. "For ABC Family, the millennial generation is defined by the lives they lead using different devices. They don't want stories that are relevant and predictable."
Sweeney calls her company "story-centric." From children's fare on Disney to adult programming on ABC, she says, "It all begins and ends with story. Success depends on the depth of characters and your ability to tell the stories."
Her Ed School mentor Gerald Lesser would understand this. Himself one of the minds behind Sesame Street, Lesser welcomed Sweeney when, as an undergraduate who hadn't yet even applied to the Ed School, she arrived at his office door unannounced.
"He invited me right in, and we talked for an hour about his experience on Sesame Street and at the Ed School," Sweeney says. "He explained the meaning of having an education background when working in children's television. It helps you understand and approach your audience in a different way.
"
Lesser would become Sweeney's advisor, and unintentional matchmaker, when she met her husband, Phillip Miller, Ed.M.'80, in his Children's Television class. (Miller, a former teacher and producer at Massachusetts Educational Television, now works in a similarly unexpected job: intellectual property attorney.)
Grounded by her family — even the critics — Sweeney is unfazed by lists naming her among the most powerful women in entertainment and is more inclined to measure success on the wide reach of her shows.
"What we're doing is culturally significant. Last year, television was the most discussed topic on Twitter," she says. "Television is social currency." — Marin Jorgensen
The Mind Reader: Bill Haddad, Ed.M.'87
Bill Haddad's office is not characteristic of your typical psychologist: Housed in a windowless building that is highly secure and routinely debugged, the only objects in the room are a computer and a couple of pictures. But then again, Bill Haddad is not your typical psychologist.
As an employee for the Defense Intelligence Agency, which was founded by Robert McNamara in 1961 as a way to integrate all of the military intelligence for the Department of Defense, Haddad is actually part of a rare group — fewer than 20 psychologists around the world are employed by an intelligence agency in similar positions.
Working in something called a sensitive compartmented information facility, Haddad is largely responsible for screening and evaluating potential intelligence agents to determine their suitability for high-stress positions, such as operating in a war zone, and to delegate who can be trusted with topsecret clearance.
"This component is definitely the most important aspect of my job because, ultimately, I am hand-selecting the people that will help protect national security," he says.
Occasionally, Haddad also creates psychological profiles of foreign leaders, which are passed on to military and political leaders when making policy decisions. From time to time, he's also involved in activities that are more covert.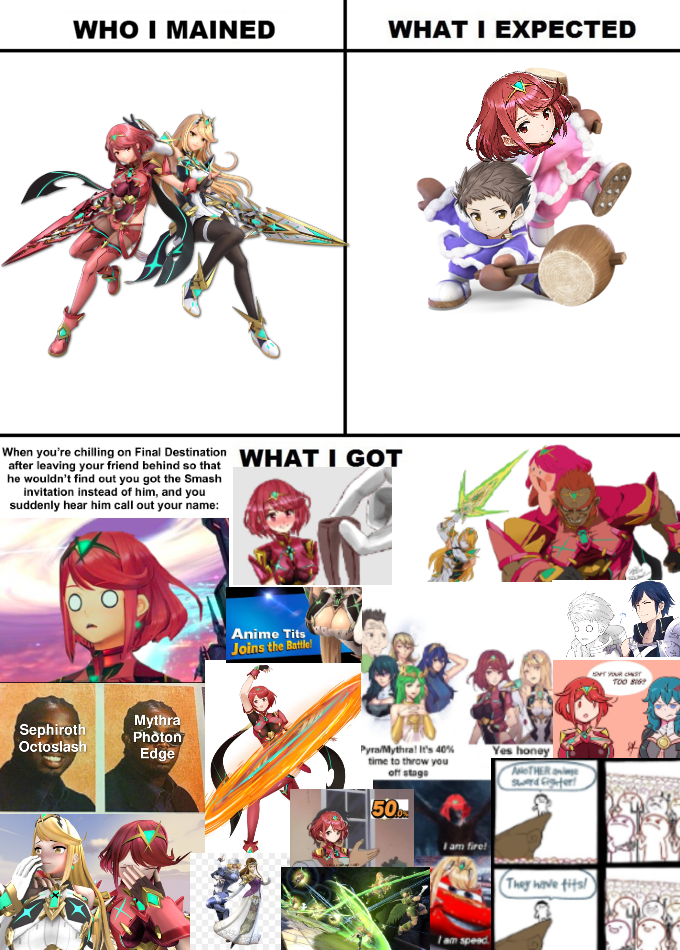 "Say someone in another country wanted to turn on Osama Bin Laden and reveal his location to the authorities," Haddad says. "He would be brought to a safe house where we would psychoanalyze him, make sure he is not a double agent or a nut, and determine what is really motivating him."
It's clear that after graduating from what was then the school's Counseling and Consulting Psychology Program, Haddad's career has taken a big turn from the education world. Nevertheless, he says his time at Harvard helped him shift away from the engineering field, where he worked for 12 years.
"The Ed School was a complete awakening for me because people actually interacted in class," he says. "This interaction fostered skills that, when combined with the critical thinking mindset I gained in engineering, have allowed me to make deeper connections with people and really look inside their heads and see what makes them tick." — Rachael Apfel
Andrey Arshavin: "The fact that we did not live up to your expectations is your problem" - Football
the performance of the team at the tournament, where the wards of Dick Advocaat failed to reach the quarterfinals.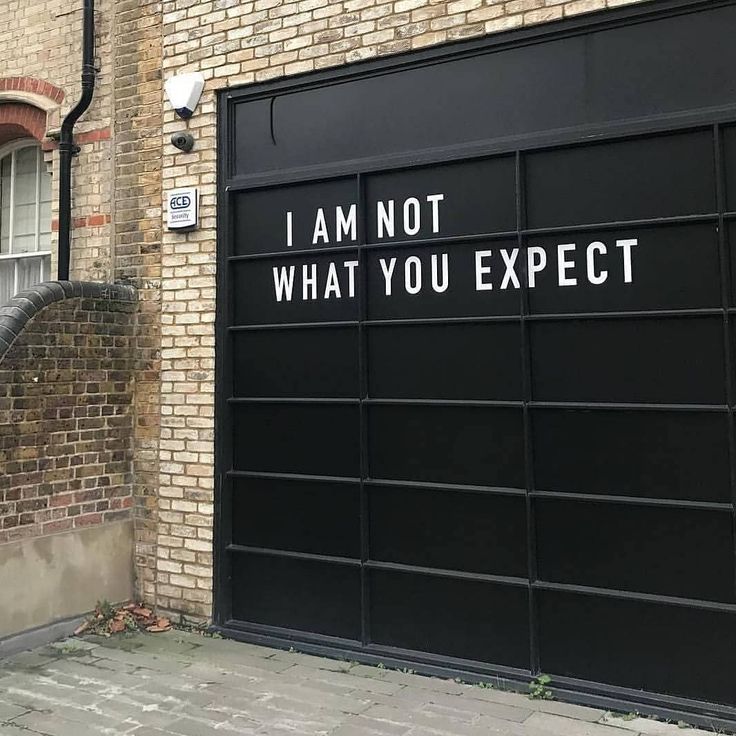 "The fact that we did not meet your expectations is not our problem. It's your problems.
We lost because we didn't score, but the Greeks scored. From these conversations, the result will still not change, "Gazeta.Ru quotes Arshavin. nine0003
Did the patient sweat before death? Vasily Utkin about the defeat of the Russian team
It doesn't hurt me. Igor Poroshin about the defeat of the Russian national team
Related materials
---
Top news
---
Yuri Semin: "Khvicha is in no way inferior to Maradona. He matured - they fly away from him, like from Ovechkin "
Deputy Prime Minister Chernyshenko: "No athlete can consider himself a world champion in the absence of Russia"
England Championship. Liverpool visiting Aston Villa, Arsenal hosting West Ham 47
De Bruyne on Guardiol: "The genius who changed football. He wants to achieve everything he can" 11
Photo Pique launches a media league in Spain in a 7v7 format. There will be the Casillas club and the Kunisports Aguero team 27
Gakpo wants to join Manchester United. The club has not yet decided whether to spend 55-60 million euros on the PSV winger 18
Pinyaev and Glushenkov signed contracts with Lokomotiv for a period of 3.5 years (Ivan Karpov) 22
Photo Georgina gave Ronaldo a Rolls-Royce for Christmas. He wrote: "Thank you, my love."0039 17
"Benzema ran a week after leaving the national team, and 4 days later he played for Real Madrid. The truth will always come out." Karim's friend about the World Cup 2022 58
Show more than
news of my team
---
Select your favorite team
Select the Sports-Futolhockeibiathlibox/Mmormuls-1 Tennis
900) "("Championship") 3
Fakel defender Suslov: "The situation in the country is not easy, I really want it to be resolved soon. I wish you all a peaceful sky over your head" 2
Special project for the Olympics, La Liga and the World Cup. Remember all the trophies Messi
De Bruyne on Foden: "The most talented of those with whom I played. He can achieve anything he wants" 19
Photo Emiliano Martinez got the World Cup tattoo on his left leg 75
Barça believe that Depay is blocking all offers from other clubs. He wants to leave for free in the summer 50
Jurgen Klopp: "Messi is the greatest player I have ever seen. Argentina deserved to win the World Cup" 77
Watchdog about the future: "I won't leave Krasnodar until they ask me to leave. Brought up a little differently" 20
Liverpool offered 100 million euros for Enzo Fernandez, but Benfica refused, demanding a release clause (Pedro Almeida) 82
career goals if healthy. Top level" 31
Special project Federer ended his career this year? Was there a scandal with the cat and Zuma for a long time? Check if you remember sports events of 2022 well
Messi did not ask PSG for the opportunity to show the World Cup at the Parc des Princes 55
Watchman about the departure of legionnaires from Krasnodar: "Krychowiak did not incite anyone. What they wrote is not true." 9
Sergey Dmitriev died. He was the champion of the USSR and Russia with Zenit, CSKA and Spartak 39
Orenburg wants to extend Lichka. Coach contract – until June 30, 2023 6
Howe called Saint-Maximin the best dribbler in the Premier League: "No defender would want to resist him" who supported the team, including me" 25
Benfica offered Otamendi a new 2-year contract. In the summer, the 34-year-old Argentine defender can leave for free 10
Arsenal - West Ham. Live broadcast will start at 23:00 8
Aston Villa - Liverpool. The online broadcast will begin at 20:30 3
Gazzaev on the resumption of his coaching career: "To win the Russian championship for the 5th or 6th time? No motivation 55
Dortmund and Newcastle watch 18-year-old Valladolid defender Fresneda 2
Bolshunov and Ustyugov conflict, Sychevoi moved to Wings and will change his last name, disputes about Messi and Ronaldo continue, Real Madrid abandoned Mbappe and other news 36
Bazhenov considers 2022 fruitful for Spartak: "We won the Russian Cup. The game is interesting to watch, the eye rejoices" 8
Gazizov about RFU's move to Asia: "We have to play. The national team should not be idle for several years" 22
Griezmann is already training with Atlético. The forward is ready to play with Elche on Thursday 4
CSKA about Fernandez: "Mario said that he had thoughts of returning to us after a year's loan" 18
Gazzaev about when was the last time he was called to train: "To Dynamo." Either 2012 or 2013. I set conditions - they didn't agree" 27
Gadzhiev about Berdyev in Sochi: "It's good for Russian football that a coach of this level returned to the RPL" 10
D'Ambrosio is interesting for Berlusconi's Monza. The 34-year-old defender wants to stay at Inter 4
Lipko on why Kerzhakov did not stay at Paris NN: "Alexander was offered a new contract - he thought for a long time, probably did not agree" 6 nine0031
Osinkin about Pinyaev's departure: "Everything must be done so that Wings does not depend on the loss of one person. There are candidates" 15
Antonio Cassano: "35-year-old Messi has 7 goals and 4 assists in 7 games – no one has done anything like this. He took the Argentine national team by the hand and took them to the top of the world" 223
How about Ronaldo, Messi and the penalty in the last minute of the World Cup: "I would have trusted the kick to Cristiano. His absolute composure is what you need." 74
Zarema Salikhova: "Moving to Asia will kill interest in football. Watching Chinese or Indian football is hard. And for us Russians, traditions are important – what do they know about the Chinese league?" 156
Gazzaev about CSKA: "For 7 years, the worst result is bronze. And one leader said that the coach is 10% of the result. Maybe that's why 20 coaches at Spartak have changed 44
Former CSKA goalkeeper Isupov: "Salaries in the USA are many times higher than ours, products are cheap, the range and quality are higher. I rent an apartment of 50-60 square meters for 1800 dollars a month" 473
Wanda said on the stream that she was not dating anyone. Icardi in the comments said not to play the fool: "Drive me crazy with video calls" 43
Pogba believes that Ferguson would be successful today: "If he had the right assistants and players, yes" 17
Show more than
News Archive
News from users
Show more than
All user news
Poll
---
Yes, you need to at least try
9000 39%
, you need to wait for the return to UEFA
tournaments
61%
Not what you expected: what is financial independence and how to achieve it
Financial independence is one of the goals that you can strive for all your life, because achieving it is not so easy. Many mistakenly believe that the term "financial independence" means self-sufficiency, that is, the ability to pay for all the necessary things for one's existence. However, this is completely different. nine0003
Website Pro Groshi talked to Vera Fostyak, Associate Professor of the Department of Financial Technologies and Consulting, business coach and financial blogger about what financial independence is and how to achieve it.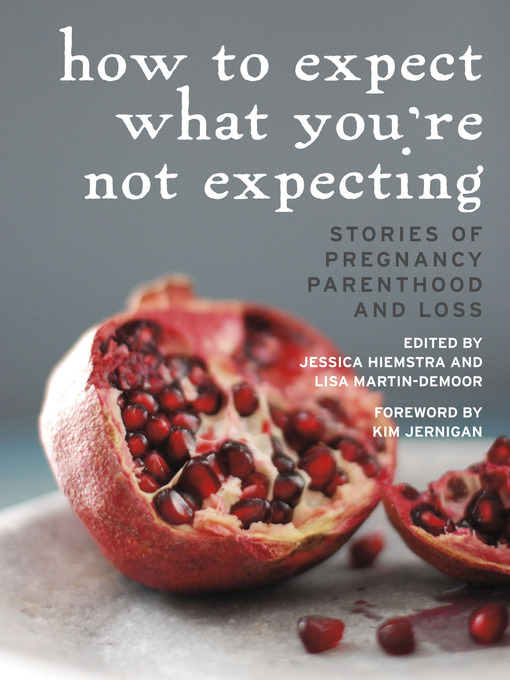 What is financial independence?
According to the expert, a person who receives more money from investments or passive income than he spends can be called financially independent.
For me, financial independence is when I have an account that covers my expenses and additionally gives me the opportunity to invest. But to achieve financial independence, several factors are very important, namely direction, time and speed. nine0002 Vera Fostyak

Associate Professor of the Department of Financial Technologies and Consulting, business coach, financial blogger
Direction is an understanding of at what stage of the path to financial independence you are, in what financial position you are. Are your incomes greater than your expenses or vice versa? Is it possible to make savings?
Speed ​​ is how fast your money "turns around" and generates income, and time is compound interest, in this case it works for you.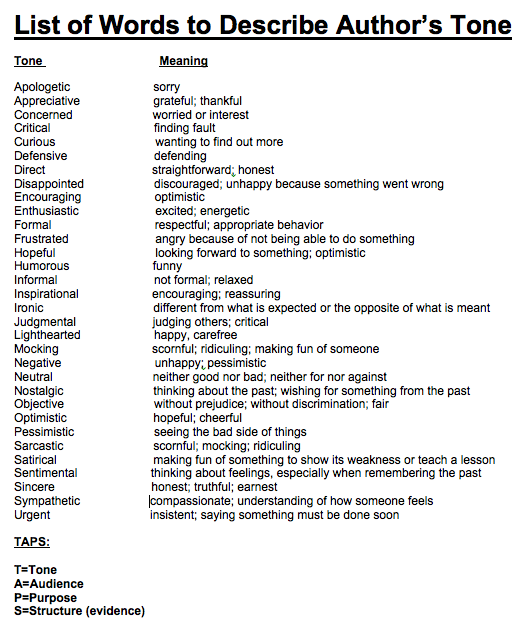 nine0003
This does not mean that financial independence will lead you to a state where you will not do anything. Experience shows that the vast majority of billionaires continue to work all their lives," says Fostyak.
Everything depends on what categories a person thinks. The thought of raising a certain amount of funds and never working again is a narrow mindset that can get in the way of your path to financial independence.
On the other hand, you need to understand how much money you need to achieve financial independence, the business coach notes. So if you can't answer the question, think about it, because for each person this amount is different. nine0003
Where to start?
You need to start by calculating your assets and liabilities.
When we talk about assets, it is your cash, money in bank accounts, all your real estate, including the one in which you live. These are your investments, in particular insurance - pension and life insurance, bonds, stocks, cars and valuables that can be sold, - suggests Fostyak.
Liabilities include all your debts (all types of loans, including mortgages, credit cards, loans), as well as all obligatory expenses (food, utilities, rent, etc.). nine0003
Assets and liabilities must be calculated and then calculated difference , net worth.
So you will understand where you are now, and then make a decision - what to do next, what are your goals. Think about how to achieve them, for example, how to reduce debt obligations, how to increase income, explains the financial blogger.
Note that you cannot make a plan once and for all life, because circumstances change over time, which means that the strategy needs to be revised. nine0003
For example, when you received a promotion and your income increased or, on the contrary, unexpected expenses appeared. According to the expert, you can review your balance of assets and liabilities every three months.
What is the financial condition?
What some considered financial independence (the ability to provide for their living needs on their own) is actually financial prosperity and this is no less important.