Mental health routine
Why Routines are Important for Mental Health
By Larry Ginsberg
It has been said that humans are creatures of habit, and while we like moments of spontaneity and surprise, we feel comfortable when we know what to expect and can follow a plan or schedule.
During the COVID-19 pandemic it has been easy to lose track of time as our rigorous daily schedule and commute have been replaced by being quarantined at home for endless hours and days, and the lack of a schedule has made many of us more uncomfortable than we had imagined.
According to Ramon Solhkhah, M.D., chair, Department of Psychiatry, Jersey Shore University Medical Center, "While many of us complain about how busy our schedules are, it represents expectations and patterns that are an important component of good mental health." He continues, "The pandemic has left many people feeling adrift because those daily routines that were essential to us before the COVID-19 crisis have evaporated and been replaced by uncertainty and a lack of structure that can contribute to stress, anxiety and even clinical depression.
"
Before the coronavirus pandemic, many of us would not hesitate to complain about schedules packed with work commitments, social engagements, sporting events to attend or after-school activities for the kids. Most of us now yearn for something on the calendar to manage and plan for.
Why routines are important:
They create structure – A daily routine often begins with the alarm clock ringing to start our day, and the routines follow from there with showering, brushing our teeth, dressing and grabbing coffee on the way to the office.
They give us a sense of accomplishment – Routines typically have a beginning and an end, and we plan our day and time around being able to prioritize them and accomplish the most important tasks of the day for ourselves and our families.
They let us know how we are doing – Even small routines like showering, brushing our teeth, and dressing are important parts of our day. Since the pandemic, many of us have taken a more liberal approach to those daily routines, such as working from home in sweatpants that were once reserved for weekends. Although this change is subtle, it can have a big impact, making you feel sluggish or lazy.
They let people around us know how we are doing – Routines also are indications to people around us of how we are doing. Before the pandemic, if you didn't show up for work people would worry, or if you didn't come out of your house for weeks friends would look in on you or be concerned about your well-being. With no routine, there are a lot of unknowns that can cause concern or anxiety.
Routines, even simple ones, can be important anchors to maintaining good mental health and dealing with anxiety during the pandemic. Dr. Solhkhah noted, "Routines can create a positive level of stress that keeps us focused and may avoid some of the depression that many people may experience as a result of the COVID pandemic, isolation, fear and uncertainty.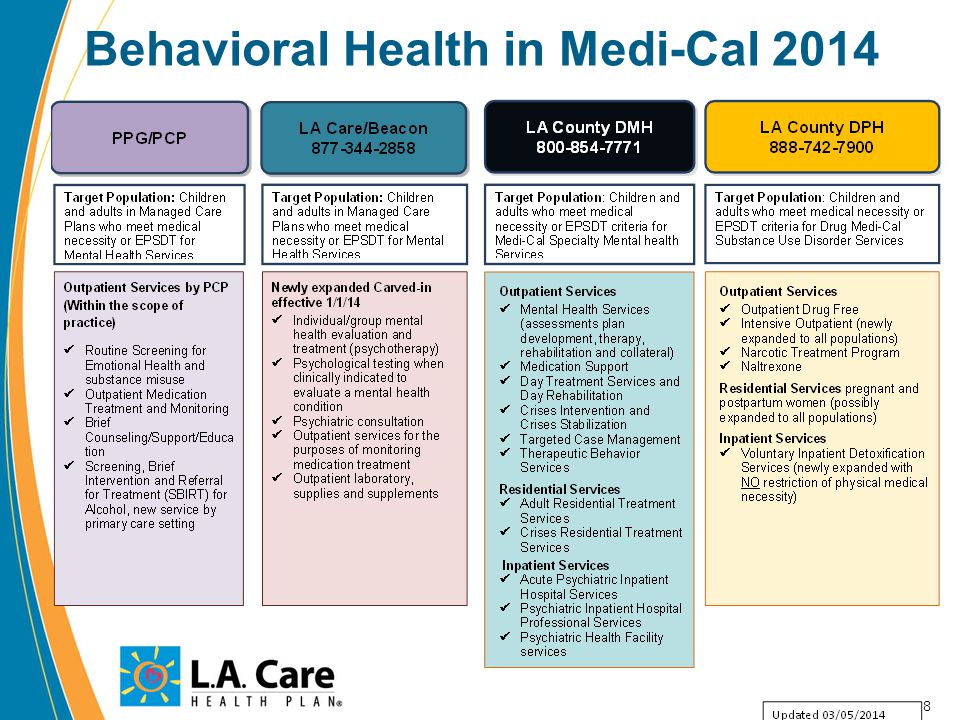 I recommend creating and maintaining routines that you can follow even in quarantine that will help reduce the mental health impact of what we are experiencing."
Simple routines to organize your day include:
Wake up the same time every day
Shower as if you were going out
Dress for the day (even in casual and comfortable attire)
Eat meals at regular times
Keep to a daily schedule of exercise
Limit your use of electronic devices or TV time
Go to bed at the same time each night
If working from home or while you are quarantined, Dr. Solhkhah suggests creating separate "zones" in your home to differentiate work areas from leisure or communal areas which will also create structure and routines within the home. If a room is designated as the home office then we get accustomed to focusing only on work in that area. That routine gives us the opportunity to "leave work" later in the day as we enter the kitchen for meal and family time, and the living room for relaxation.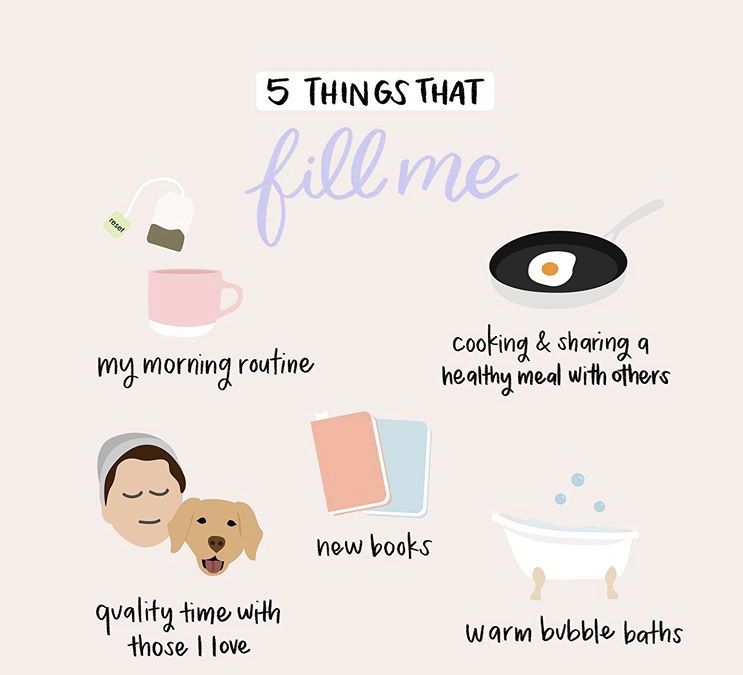 In addition to your regular routine, try including new activities that can become a healthy part of your daily routine. Try adding some deep breathing exercises to your day which can be relaxing, or consider trying meditation that can be calming and improve your resilience.
The COVID-19 pandemic has replaced packed schedules with unstructured time that can be detrimental to good mental health. The structure of even small daily routines become important patterns and expectations that give us just enough positive stress to get through a day with a sense of purpose and well-being.
Meet our clinical contributor: Ramon Solhkhah, M.D.
To make an appointment with Dr. Solhkhah or another provider, call 800-822-8905 or visit our website
Learn more about our Urgent Care with Behavioral Health
The material provided through HealthU is intended to be used as general information only and should not replace the advice of your physician.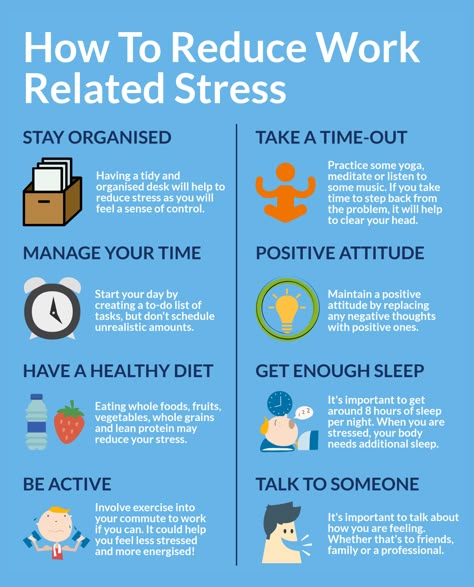 Always consult your physician for individual care.
Creating Healthy Routines | Mental Health America
Quick Facts and Statistics
Mental Health Conditions
MHA Programs
News
Policy Issues
Research and Reports
Webinars
Podcast
Blog

The B4Stage4 Philosophy
Staying Mentally Healthy
Recovery & Support
Tools for Mental Wellness

Get Screened
Find a Warmline
Crisis Resources
Find Help For Myself
Find Help For Someone Else
Types of Mental Health Treatments
Types of Mental Health Professionals
How Insurance Works
What To Expect
Find MHA In Your Area
FAQs

Current Legislation
Position Statements
Advocacy Network
Action Alerts
The State of Mental Health in America
Regional Policy Council
Hill Day

Give
Shop
Advocate
Attend an Event
Partner with Us
Share What #mentalillnessfeelslike
Take an action alert
Get Your Workplace Bell Seal Certified

Give Monthly
Give cryptocurrency
Memorial Gifts
Fundraise
Clifford Beers Society
Planned Giving
Bequests
Other Ways to Give
Search
Creating Healthy Routines
Work, paying bills, cleaning, cooking, shopping, exercising, getting enough sleep, and taking care of children are just some of the things millions of Americans do each day and it is easy to be overwhelmed.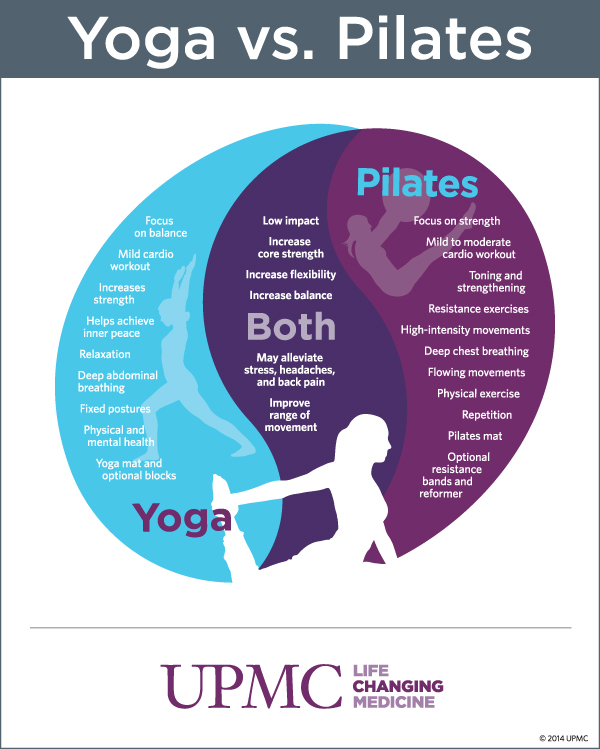 It can feel impossible to get everything done, let alone take care of yourself – especially if you're already struggling with a mental health concern like depression or anxiety. By creating routines, we organize our days in such a way that taking care of tasks and ourselves becomes a pattern that makes it easier to get things done without having to think hard about them
Fast Facts
When it comes to diet, sleep and exercise, having good, strong routines is linked to improved mental and physical health. [1]
People with more daily routines have lower levels of distress when facing problems with their health or negative life events. [2]
It takes an average of 66 days for a behavior to become automatic (a habit), but for some people it can take as long as 8 1/2 months. Don't give up!. [3]
Tips for Success
| | |
| --- | --- |
| | Create the routine that is right for you. We don't all have the same schedules or responsibilities and some of us struggle with certain parts of daily life more than others. All healthy routines should include eating a nutrition-rich diet, exercising, and getting enough sleep, but no  two  routines  will  be  exactly  the same. In fact, your routine may not even be exactly the same every day. |
| | Start small. Changing up your day-to-day routine all at once probably won't end up with lasting results. Pick one small thing each week to work on. It could be adding something new and positive, or cutting out a bad habit. Small changes add up. |
| | Add to your existing habits. You probably already have some habits worked into your routine, like drinking a cup of coffee in the morning. Try adding new habits to existing ones. For instance, if you want to read more, you could set aside ten minutes to read while you have your coffee (instead of drinking it on your drive to work). |
| | Make swaps. Think about the things you do during the day that aren't so healthy and swap them with better behaviors. For example, if you feel sluggish in the afternoons and eat sugary snacks for a quick pick-me-up, try taking a brisk walk instead to get your blood pumping and endorphins flowing. Or if you find yourself having a few alcoholic drinks after a long stressful day, try sipping hot tea instead. |
| | Plan ahead. When life gets hectic, you may be tempted to skip out on the new parts of your daily routine. By doing things like prepping meals ahead of time, picking out an outfit the night before work, or having an alternate home workout option for the days you can't make it to the gym, you help set yourself up for success even when you're hurried. |
| | Make time for things you enjoy. Even if it's just 15 minutes a day, set aside time to do something you find fun or relaxing—it will release chemical messengers in your body that are good for your physical and mental health. |
| | Reward yourself for small victories. Set goals and celebrate when you reach them. Have you added exercise to your weekly routine and worked out every day as planned for the last couple weeks? Treat yourself! Watch a movie you've been wanting to see or try out that new video game. |
| | Don't beat yourself up if you miss a day. Making life changes can be hard and you might forget to do something that is new to your routine every once in a while. You don't have to be perfect, just try to do better the next day. |
Sources
1. Haines, J., McDonald, J., O'Brien, A., Sherry, B., Bottino, C., Scmidt, M.E., Taveras, E.M. (2013) Healthy habits, happy homes: randomized trial to improve household routines among pre-school-aged children.
JAMA Pediatrics, 167,1072-1090.
2. Williams, J. (2000) Effects of activity limitation and routinization on mental health. The Occupational Therapy Journal of Research, 20,100S-105S.
3. Lallly, P., Van Jaarsveld, C.H.M., Potts, H.W.W., Wardle, J. (2010). How are habits formed: Modelling habit formation in the real world. Eur. J. Soc. Psychol., 40, 998-1009.
© Copyright 2022 Mental Health America, Inc.
Morning routine is good for mental health
Published: 10/23/2019 in sections: Psychology for everyone
I have never understood people who can set an alarm in the morning and instantly wake up at the scheduled time. I did not count, but I think that this morning I programmed the timer 15 times in increments of 5 to 10 minutes. When I finally got out of bed, I put on my clothes, naturally I didn't have time to have breakfast and ran out of the house. And all this just to get angry at myself, collecting my thoughts and realizing that I still don't feel rested.
On the way to work, I asked myself: "WHY DOES THIS PLEASURE ME?!" I decided to find out for myself whether such a morning disorder in my actions is the norm for my friends too, or rather a frightening exception in my face. Morning routine is good for mental health.
How my loved ones wake up
"Alarm set for 6:15, 6:30, 6:45 and 7 as an alarm: "Oh my gosh!" I keep winding the clock a million times. Finally, I muster all my willpower and, gritting my teeth, get out of bed before 7:15. I take a quick shower. I let the dogs out for a walk and give them dry food. On the go, I put on half of the makeup and, if possible, put in order the appearance. I run to work with all my might, as always, without breakfast. – Diana, 29
"I sleep until the last second. I can fall asleep two or three more times. I check my phone, go to the toilet, wash my face and brush my teeth, turn off the dishwasher, put on some light makeup. And then, in a hurry, I try to find something to wear.
You should not count on a morning meal." – Anastasia, 28
"I sleep as long as I can until I hate myself for being late. I get up and make myself coffee. Then I take out my clothes, wash my face and do my make-up. I make my bed to the best of my ability. When I have some time left, I answer work emails while drinking my favorite coffee and planning my working day. I put on my overalls and run. I have breakfast on request. " - Kristina, 24 (who really wears overalls almost all week)
"I get up at 5, pack my work clothes, lunch and duffel bag. Then I go to the gym, take a shower at my parents' house halfway between the gym and work, walk my dog, and later go to the office." – Alexander, 33 years old
What is the best schedule to start the day with?
Although it sounds intimidating, and waking up at 5 o'clock is not the best start to the day, it seems that Alexander has the healthiest and most productive morning.
When you think about how your next morning will start, it sets the mood for the whole day.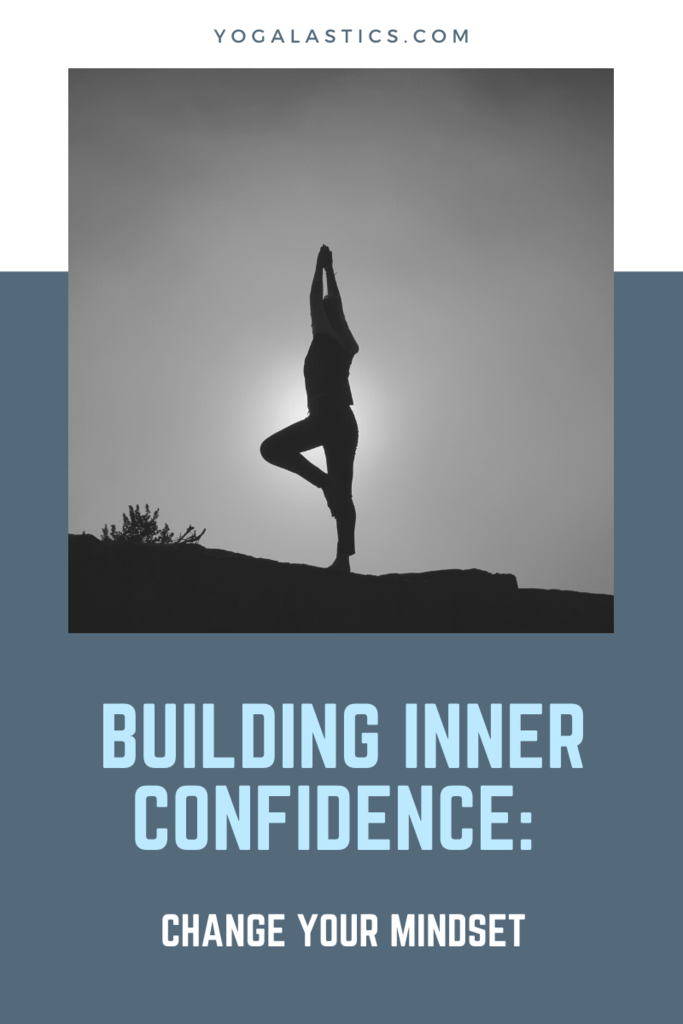 Thus, having a positive, relaxed and unhurried morning routine, you can set yourself up for a good and fruitful day. We are unable to control some uncontrollable external forces - congested traffic that we may encounter on the way to work, rude people on the subway, etc. But it is in our ability to allocate our time so that before leaving home, so as not to had to experience stress, and avoid rush. Ultimately, this makes a big difference and will set the tone for everything in a positive direction.
The morning routine itself, like any other aspect of our lives, is certainly an indicator of current mental health. It speaks volumes about how you handle self-service in general.
Why order is so important
The same pattern does not fit all people. However, from a scientific point of view, the routine is good for our emotional well-being. Some control is especially important and necessary in order to help people with depression and anxiety. While creating and maintaining order sounds somehow monotonous and even stressful.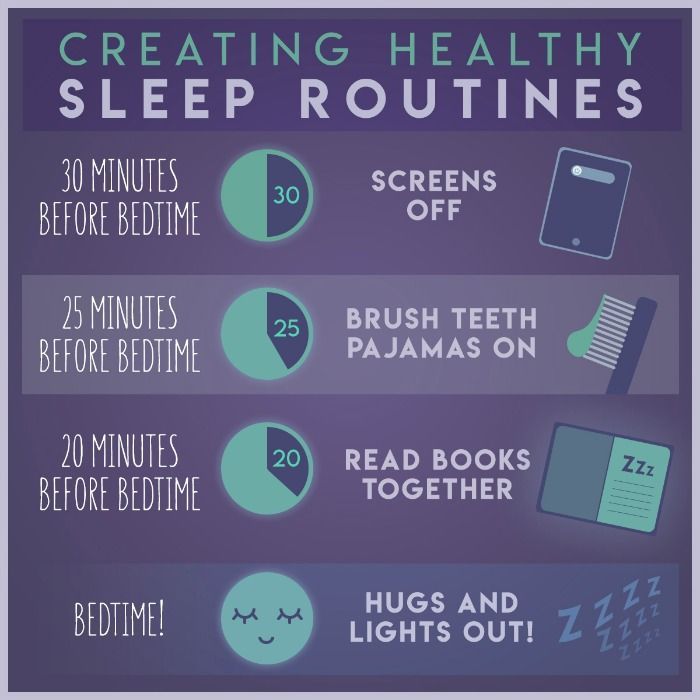 However, in the end, some conservatism reduces stress and anxiety, which also contributes to recovery from addictions.
A hormone called cortisol produced in the body works for the benefit of the whole body in the morning. Its level is highest when you first wake up, which gives you a strong boost of energy for the whole day. Use this hormone to your advantage!
If you love yoga, try solar salutations to wake up sleepy muscles. When you're feeling overly stressed, start meditating (even with the app). And here's a revolutionary idea - instead of updating Instagram 20 times before breakfast, why not read a newspaper article or solve a crossword puzzle? Warm up your brain!
If you lack inspiration, you can ask about the daily routine of successful people.
Morning Routine Challenge
So, if you've gone too far, please make just one small change to your current habits this week and see if you feel any different? I'm going to do the same and I think we'll be glad we did it together.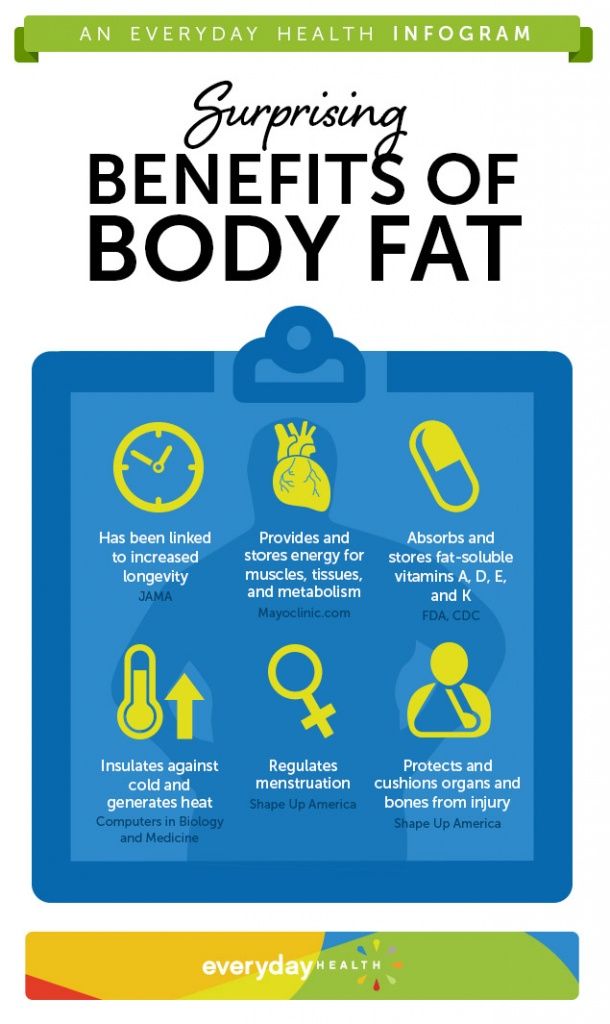 Read more HERE
Share the link
Useful Routine
We live almost half of our lives on autopilot thanks to our habits. They determine the behavior of a person, and hence his appearance in society. Some of them form more easily than others - but both the bad ones and the good ones are equally difficult to get rid of. We tell how automatisms are born from conscious actions and why being under the control of a habit is not always a bad thing.
This article N + 1 continues the "When the smoke clears" project. It is dedicated to smokers, nicotine, ethical, biochemical and anthropological aspects of smoking practices, as well as the fundamental science that is associated with this phenomenon - toxicology, open data issues and much more. The project was prepared with the support of Philip Morris International in Russia.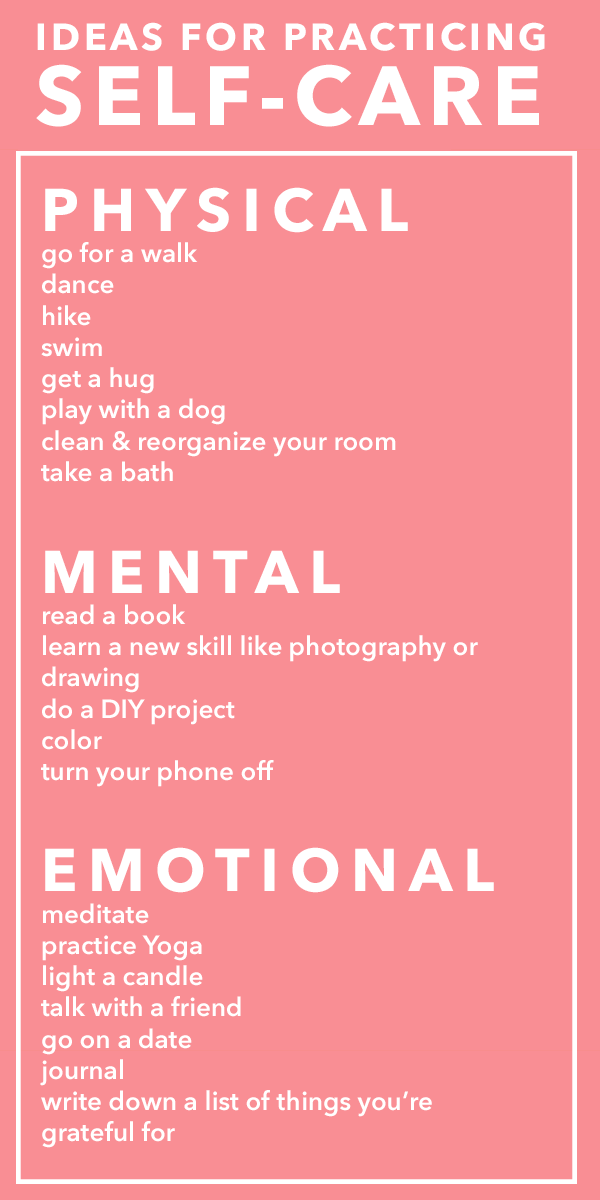 The opinion of the authors of the articles may not coincide with the position of the company.
A hard day's morning
If you follow a person's life for a week, you can see how he repeats the same actions day after day. When he wakes up, he gets out of bed, throws open the curtains, makes the bed and maybe exercises. Washes, checks messages on the phone and the weather. If a person likes to run in the morning, then he puts on running shoes, and after jogging, a cool shower and a hot breakfast are waiting for him.
At first it may seem that these actions are the result of deliberate conscious decisions, but after a few days of observation, it becomes noticeable that there are repetitive patterns in human behavior. He always opens the curtains in the morning, brushes his teeth, making the same movements. And automatically sets the comfortable temperature of the water in the shower. His body knows where to reach for a towel and in what order it is more convenient and faster to get dressed.
All this happens "on autopilot" and does not require conscious control.
Automated
About 40 percent of the actions during the day we perform automatically, according to psychologists. Habits are born at the moment when a person has repeated a conscious action so many times that from now on he is able to do the same uncontrollably. As a result of consolidation, even such complex processes as playing sports become a routine and do not require motivation or willpower.
In addition to the usual daily activities, there are other actions that a person performs imperceptibly. We lick our lips, rub our palms, make noises, and do many other strange things that we don't even remember. Such processes are called automatisms . There are also stereotypes - repeatedly repeated identical actions that are often observed in mental disorders - OCD, schizophrenia and autism spectrum disorders. In healthy people, stereotypies serve to discharge emotionally or fill time.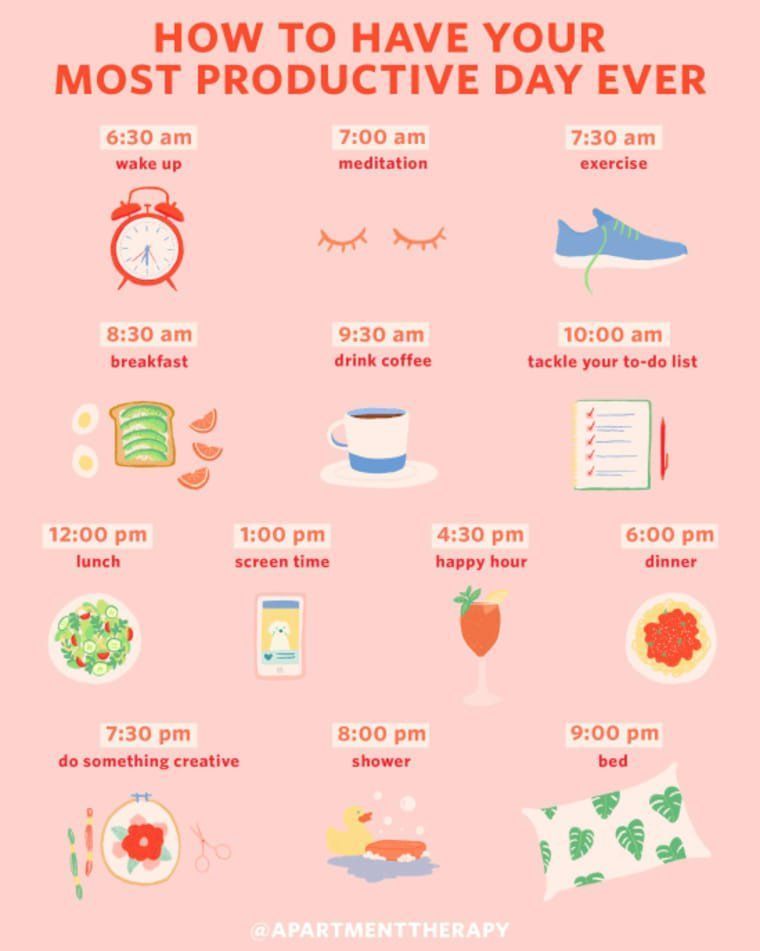 Among them, for example, nervous pacing from corner to corner, monotonous shaking of the leg, tapping with the fingers.
Another group of automatic actions - skills . These are processes that we deliberately set in motion and deliberately develop in order to repeat actions almost unconsciously - and to cope as best as possible. Once a skill is no longer needed, the person stops practicing it on a regular basis and may forget everything they have learned so far. This will be confirmed by people who do not work by profession and quickly forgot the skills acquired during their studies. Purposeful repetition and the ability to consciously stop are what separate skills from most habits.
Habits trigger signals, or so-called triggers, that we associate with a particular place, state, or time. In turn, triggers provoke actions that culminate in a reward (for example, the joy of running in the park).
Therefore, we associate habits with feelings of pleasure and feel the need to implement them.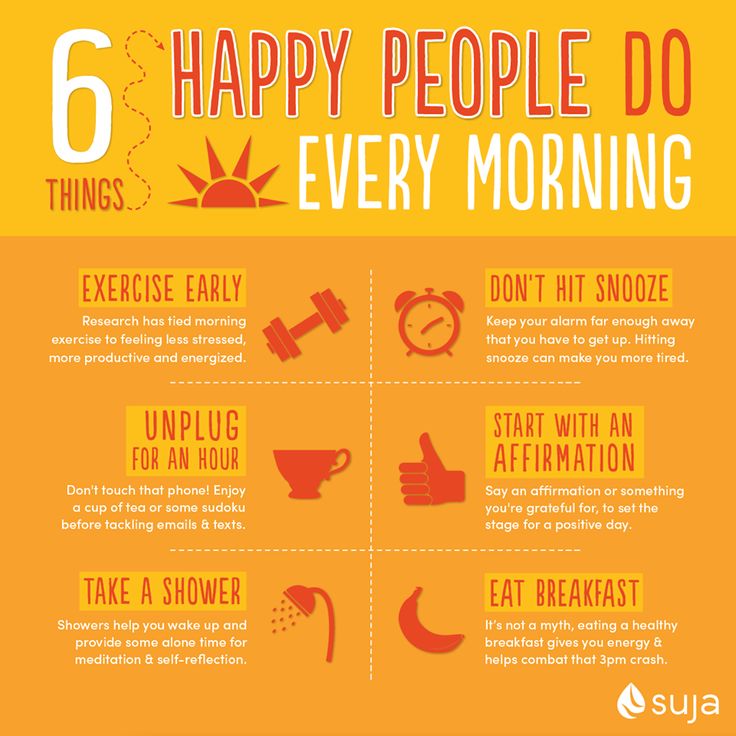 Inconsistent habits, on the contrary, are accompanied by a feeling of dissatisfaction - for example, some people seem to physically feel the germs on their hands when they sit down at the table with unwashed hands.
Control over pleasure
Thus, actions performed out of habit are strongly associated with obtaining pleasure. And unlike automatisms and stereotypes, they can be controlled: to predict the emergence of certain habits and even impose them. Scientists use this to design experiments, and the advertising industry uses it to promote products and services.
Researchers have found out how advertising can influence people's decisions. For example, showcasing cosmetics can make women feel inferior to the marketing ideal, while promoting healthy lifestyles can make them interested in eating right and improving their own health.
Brands try to structure their advertising in such a way as to associate the product with a certain feeling, action, or mood: for example, the smell of a cleaner with a cleaned room.
This can form the habit of using products whose scent or texture gives us a sense of accomplishment and satisfaction. The same applies to applications that track the quality of sleep or the number of workouts per week.
Although habits are unconscious, they are what make a person himself. Every day, hundreds of learned programs are activated in response to triggers, which ultimately create our image in society.
The thought that we are not in control of almost half of our decisions can be frightening and demotivating. It turns out that a person is not a full-fledged master of his life and is not able to give up his usual routine, for example, quit smoking, drinking coffee, or stop eating sweets without the permission of his brain. However, if the mechanism of habit formation is fixed in evolution, then this gave our ancestors more advantages for survival than it created obstacles.
Without habits, we would do everything as if it were the first time. We would have to remember how to open a water bottle or relearn how to express approval or dissatisfaction.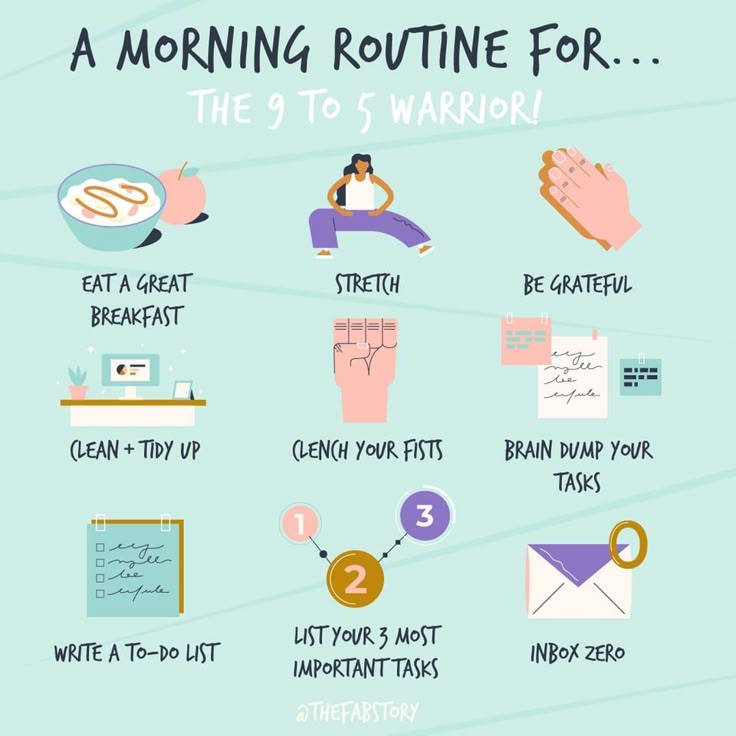 The simplest actions, not to mention complex processes, would cost us remarkable mental effort and time.
Another benefit of habits is that they force us to take action even when we are not motivated, such as going for a run or going to work. Habits ingrained in one set of conditions can be extended to other situations: if a person is used to cycling to work, there is a chance that he will choose a bike to go to the store or to visit.
Good = bad
This mechanism works the same way for good habits and bad habits. The brain as a whole does not separate habits according to this criterion. The main thing for him is to get rewarded in the end. Therefore, if a habit negatively affects the quality of life, it is very difficult to overcome it, even if a person is motivated.
In some cases, habits begin to uncontrollably initiate without a trigger and turn into dependencies . Addictions can be conditionally divided into chemical, that is, dependent on the presence of any chemical compound (recall about drug addictions), and psychological.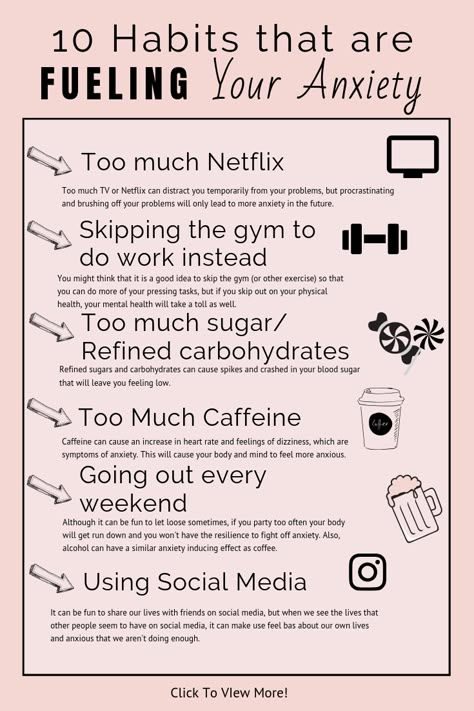 Psychological experts, for example, include dependence on the Internet or on the approval of others, and recently they have begun to highlight the obsession with a healthy lifestyle.
Over time, addictions begin to take a serious part of a person's life. In most cases, they are incredibly difficult to overcome, and the negative consequences are obvious to others and can sometimes tragically affect a person's life.
Moreover, the inability to satisfy an addiction can be irritating. A person who is under control of addiction may need help. Numerous mutual aid societies - voluntary free associations where participants share their experience - are proof of this.
Habit formation
Habits are formed in connection with a trigger, time and place and develop from the act of conscious behavior. You can imagine the situation: a person who monitors his own nutrition comes to visit his grandmother. Here her habit of feeding her guest to the full clashes with his principles.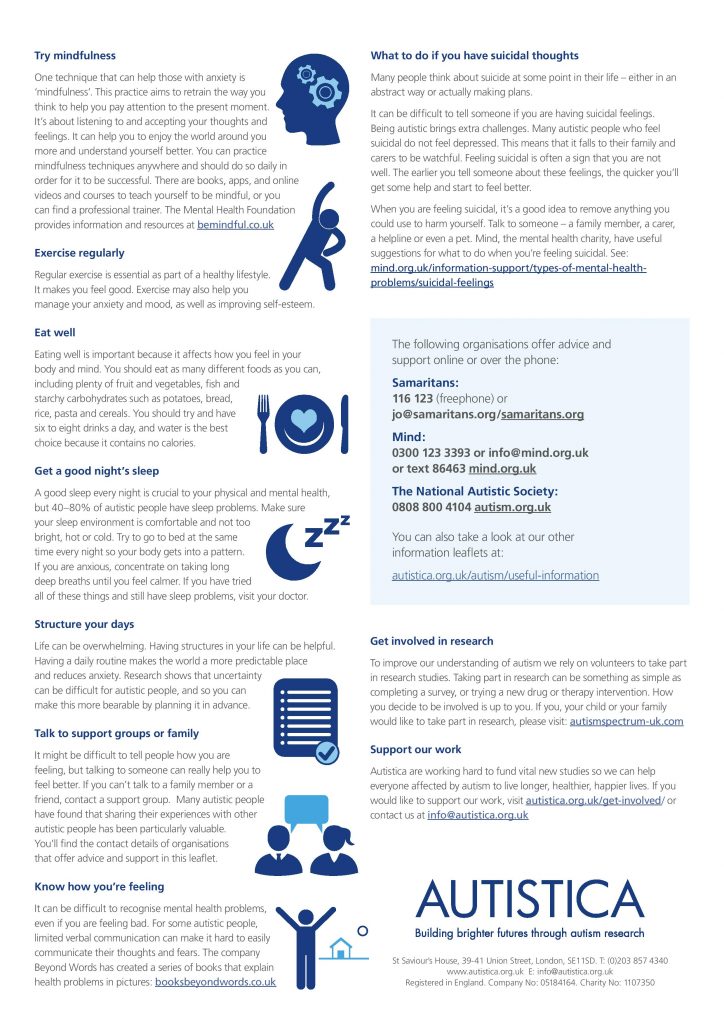 At first, the brain resists, because grandmother's cooking and the volume of dishes contradict the beliefs and principles of a healthy diet. But then, in order to please the grandmother, a person consciously decides to eat what she has prepared. At the end, he will be rewarded twice: a happy relative and grateful taste buds. There is everything to initiate a habit - a place, an association with a person, a feeling of hunger and the right time - a lunch break.
After the initiation comes the maintenance stage. The next time the situation will repeat itself, and after several such visits to the grandmother, control gives way to habit, namely: in this particular place with this person, deviate from the principles of healthy eating.
After all, a person makes a special trip to grandma's for delicious food, and the sight and smells of a familiar kitchen serve as a trigger.
The principle of habit formation can be looked at in another way. For example, from the point of view of behaviorism and operant learning.
Some behavior is reinforced with the help of rewards or punishments, and after a certain number of repetitions - for each habit it will be different - the person develops a conditioned reflex to the appearance of a trigger, the so-called dynamic stereotype. From such positions it is possible to consider education at school. Recently, gamification has been used for learning - the representation of non-game processes in the form of a game, which helps to make habit formation a more interesting and effective process.
No matter how you look at it, the basis of everything is complex work that takes place in the brain. Habit formation is a complex and dynamic process that involves neurotransmitters and different areas of the brain, forming and strengthening neural connections. In particular, changes in neuronal activity occur in the basal ganglia.
The eradication of old habits is the process of rebuilding existing contacts between neurons. This is one of the reasons why habits are so hard to change.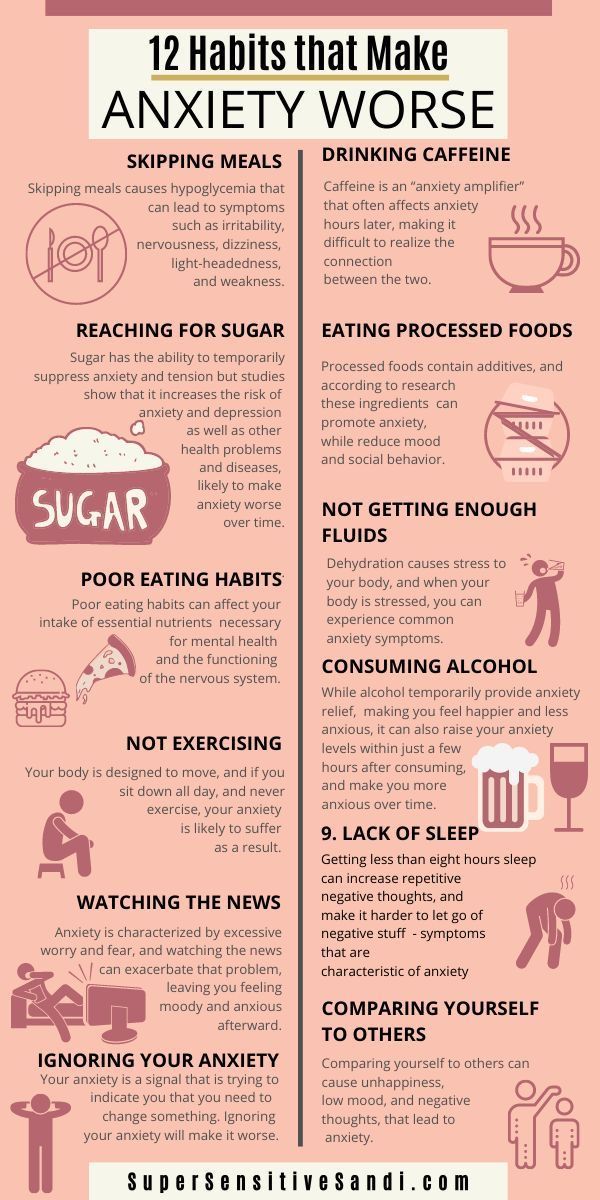 As experiments show, once learned pattern remains in the brain forever. And under certain conditions, neurons associated with a forgotten habit can become active again. Therefore, old habits are hard to forget.
Against stress and for a sense of belonging
Habits are reinforced by the positive emotions we associate with them. Therefore, some of them help us cope with stress. Particular examples are stress eating, shopping or video games. Sweet and high-calorie foods are regarded by the body as a source of energy to fight stress. Shopping and playing video games are activities that divert attention from stress and prevent it from being focused on, creating a feeling of control over the situation.
However, when stress becomes chronic, distraction habits become an escape route. From a method of dealing with stress, they turn into addictive behavior. A person enters the world of his own fantasies, which seems to him more important than reality. And he is often unable to cope with this problem on his own.
In addition, the social aspect plays a role. For example, if a person considers himself an intellectual, he will enjoy reading books. If it seems to him that he occupies a high position in society, he will confirm his place in the hierarchy with expensive purchases. Over time, these actions will become fixed as habits. If a good study is not highly valued among adolescents, the habit of doing homework is seen as negative and is not formed. Thus, habits help us communicate with the environment, indirectly declaring our belonging to a particular social group.
Habits that are common to a social group and are nurtured can be represented as rituals. These are, for example, manners, good manners, celebrations on certain occasions, questions and comments that are considered appropriate and inappropriate, and so on. Rituals can be shared between groups or unique to a particular location.
The word "ritual" is sometimes used in another sense: a characteristic or mechanic of a habit that plays almost as important a role as a long-awaited reward.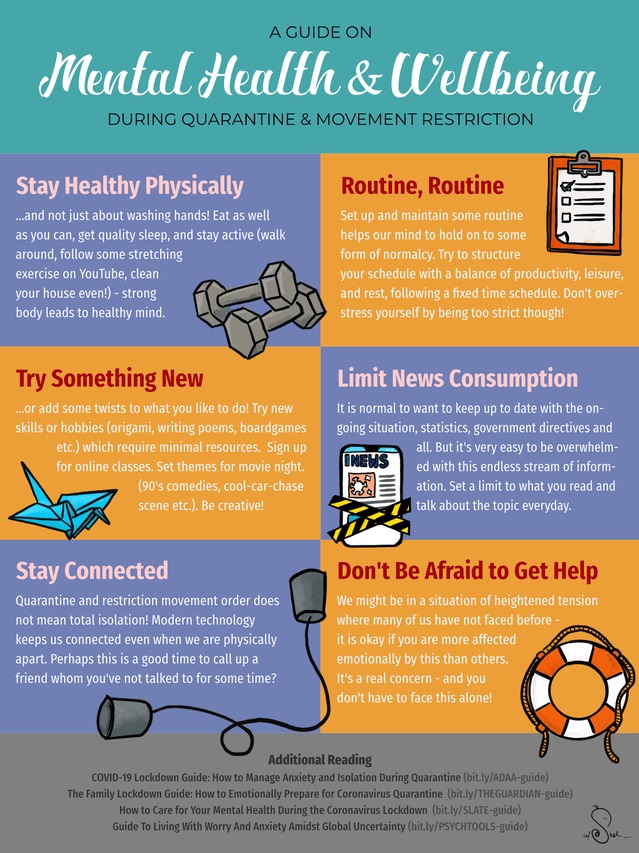 It is noted that former smokers always try to occupy their hands and mouth - for example, with high-calorie foods and sweets. Giselle (Gal Gadot) draws attention to this in Fast and the Furious 5 in a dialogue with Han (Song Kang), who eats chips during the conversation and rarely appears in the film with an empty mouth. "Eat a lot of chips. I smoked two packs a day, "she suggests.
Companies developing alternatives to traditional cigarettes came to a similar conclusion: years of research and many prototypes later it became clear that it was not enough just to offer a person a way to deliver nicotine. It is important to preserve the rituality of the process: the shape of the product, the need for puffs and the presence of a visible "steam" - an aerosol (which is based on water and glycerin), as well as other taste and sensory characteristics. We talked about how tobacco users enjoy the process and what scientists think about it in the material "The Anthropology of Smoking".
Living out of habit
So, all habits have something in common: they are triggered, reinforced by repetition, and following them involves a reward.
Often habits are tied to specific times and places. This can be seen in several habits: drinking coffee in the morning, smoking during your lunch break, and running before bed.
The trigger for drinking coffee can be anything: the time on the clock, the type of kitchen or mug from which a person always drinks coffee, lack of sleep. Or, for example, a person may feel the urge to smoke if he sees a colleague passing by, with whom he usually exchanges news over a cigarette. At the same time, it is not at all necessary that a colleague smokes at this moment.
Jogging is also often associated with a specific time. Coming home from work or sneakers at the door can serve as a signal to put on a sports uniform. A notification sent by an app can also become a trigger if a person has developed the habit of getting ready for a run after the smartphone reminds him to do so, or if the notification arrives at the same time every day.
Next comes the phase of performing the so-called routine, after which the person receives a long-awaited reward.
Pleasure includes biochemical processes and reinforcement by social interactions. From the point of view of biology, the intake of caffeine or nicotine into the body is accompanied by the release of dopamine and, as a result, an improvement in mood. This positive reward creates a desire to use nicotine and coffee again. By the way, addictions to sugar and caffeine do exist, last editors N + 1 tested on ourselves.
Again, the social aspect also plays an important role: people often smoke and drink coffee not alone, but in the company of friends or acquaintances. Over a cigarette or a cup of coffee discuss the news with friends. Time spent having a pleasant conversation, the brain in the same way considers a reward.
For people who run and tend to track their performance, the reward is progress in the distance covered. In addition, it can be a feeling of a sense of physical strength, improved health, or increased attractiveness in the eyes of others.
The very first cup of morning coffee, the first cigarette smoked with colleagues, the first run in a person's life is the result of a conscious choice.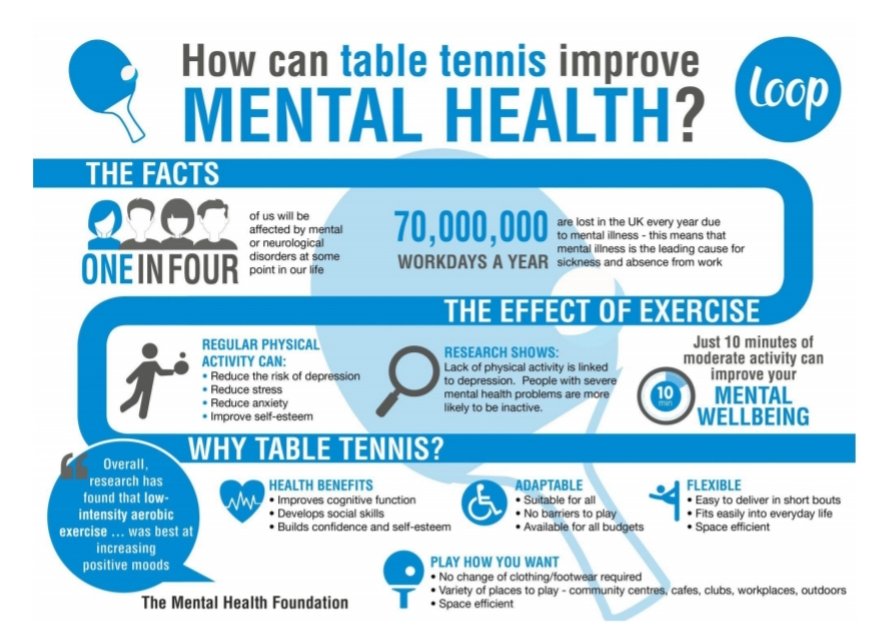 After receiving the first reward, a person wants to repeat the feeling of pleasure, so he returns to these processes again and again. So eventually they turn into habits.
Without a habit there is no life
Gradually habits become more and more a part of a person's life, and he begins to associate himself with them. He can continue to develop them and take barista courses or start training for a marathon. Habits are overgrown with rituals, help to find like-minded people and relax. They become an important element of every day and bring more and more pleasure.
Without following habits, a person feels uncomfortable. For example, it seems to him that without a run it is impossible to relieve the fatigue accumulated during the day, without coffee it is impossible to wake up, and without a cigarette - to calm down. Prolonged absence of a habit causes discomfort and a desire to again feel the pleasure associated with them - they are so firmly rooted in a person's life.
But despite the enormous control over the will and motivation, habits can still be changed. To do this, you need to correctly determine the trigger and reward. It's easier to form a new habit so that the trigger and reward stay the same, but the routine is different. This is a complex process that takes time. But knowing what parts habits are made of and that they, and not your will, control your life is already a big step to overcome them.
***
In a couple of weeks we will return to the topic of habits and explain how these mechanisms work in animals. After all, a good deal of research into human habits has been done on them first. We will tell you if animals have addictions in the human sense, why the habits that they have are not harmful, and whether it is correct to conduct research on human behavior on animals.
This article is not advertising and pursues socially significant goals of warning potential consumers of tobacco products about the harm caused by tobacco consumption, and educating the population and informing them about the harm of tobacco consumption and the harmful effects of tobacco smoke on others.