How to cope with failure
Coping with failure
Failure isn't pleasant, but it is a normal part of life that is integral for success.
Coping with failure
Failure can be an unpleasant and unwanted experience. It can come in different forms - not achieving the academic grades you hoped for, being unsuccessful in a job application, a relationship breakdown, or a general setback.
While undesirable, failure is also a normal and necessary part of life. Yet, many people will go to significant lengths to avoid failing because the emotions we can feel as a result can be so painful. Nonetheless, a fear of failure can hold us back from taking up the opportunities we might need to succeed - so, a more helpful approach is not to avoid situations that might lead to potential failure, but to change the way we perceive it.
Top tips for coping with failure
Give yourself permission to feel
When we fail, we can experience a range of uncomfortable emotions such as shame, disappointment, sadness, worry, anger, and embarrassment, amongst others.
These emotions hurt, and our instincts are often to escape from them by suppressing or avoiding them. While this can bring a short-term sense of relief, it does not resolve the issue which will usually show up again, or can get in the way of healthy processing of our emotions. Rather than struggling with our feelings, it can be more helpful to allow them to be. First, try to identify and label the emotion. Then, allow yourself time to experience it, remembering that failure is a part of everyone's life experience, and actually, crucial to success.
Practise self-compassion
Self-compassion is an important step in taking care of yourself when you're coping with failure. Once you have acknowledged that you are experiencing something painful, extend the same compassion you would often give to others, to yourself. Self-compassion involves being warm, caring, and understanding towards yourself, instead of judging and criticising.
This approach is far more effective as humans are innately flawed, and will inevitably make mistakes from time to time.
By practising self-compassion, you are accepting your humanity and the reality that things do not often go the way we would like. This allows self-compassionate people to be more resilient to try again when they don't meet their goals.
Examples of ways to practice self-compassion include asking yourself how you would treat a friend if they were in a similar situation, beginning a self-compassion journal, or taking a self-compassion break.
Reflect on the experience and adopt a growth mindset
Although painful, we can learn and grow from our past failures. Asking yourself, 'What can I learn from this experience?', or 'What useful information can I gain from this experience to take forward?' may prepare you better for the next challenge, and foster resilience in the face of stress and hardship.
When reflecting on failure, it can also be helpful to perceive it from a growth mindset as opposed to a fixed mindset. A fixed mindset is when you believe that your qualities and skills are fixed, and therefore, cannot change no matter what you do (e.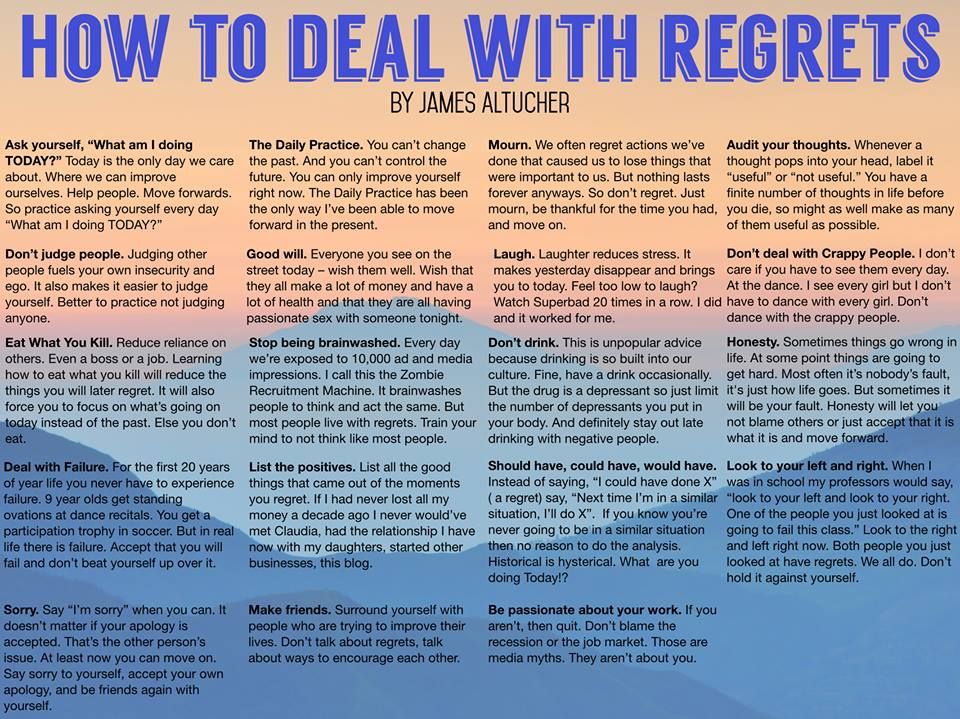 g., "What's the point in trying if I'm going to fail?"). In contrast, a growth mindset is when you believe that your qualities and skills can develop and improve with time and experience (e.g., "It's always good to try, failure is a learning curve.").
Experiencing a failure doesn't mean you're not good enough, it might be you just haven't quite figured it out yet.
Revisit your goals and create a plan for the future
Dwelling on past failures for longer than necessary will keep you stuck. Once you have given yourself sufficient time to feel the emotions associated with the failure, shown yourself kindness and care in the midst of it, and reflected on the learnings from the experience and identified areas for improvement - it is time to review your goals and create a plan for the future.
At this stage, it is important to consider if your goal is realistic and achievable. Developing SMART goals as well as utilising planning tools are a good place to start. Importantly, keep in mind that goal setting and planning is more likely to be successful if the goal is important to you and aligns with your values.
What can I do next?
Watch these videos on the research behind concepts that might help you cope with failure. These include understanding concepts such as grit, your study mindset, and the power of believing you can improve.
Explore resources on developing your study skills at Academic Skills. You can also attend workshops or make an appointment with an Academic Skills Adviser.
Speaking to a CAPS counsellor can help you further understand and process your experience of failure, and develop skills to cope with setbacks in a healthy way. We also offer various workshops that may help you better cope with difficult emotions and enhance your learning experience.
If you'd like more support, come along to one of our workshops or make an appointment for individual counselling.
Explore student workshops
Make a counselling appointment
Dealing with Failure | SkillsYouNeed
We all have bad days and weeks, when nothing seems to go right.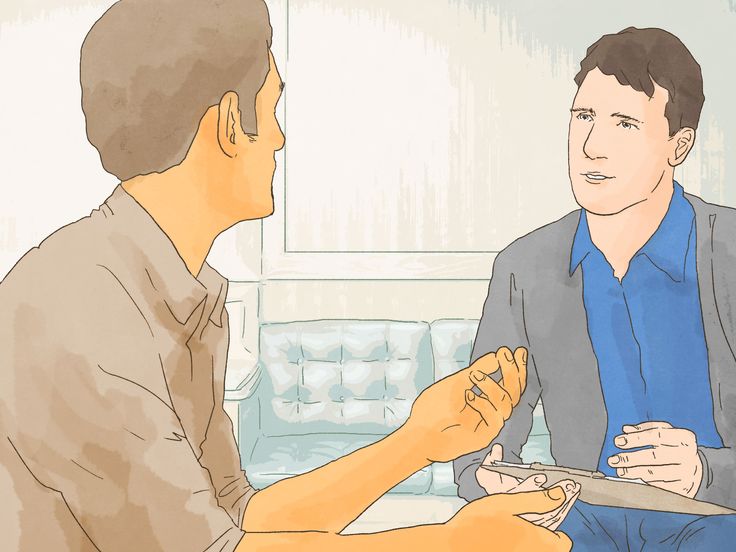 We all also have times when we fail to achieve something that we really wanted and find it hard to cope.
However, some people seem much more able to pick themselves up and dust themselves down after these experiences than others.
These people are not intrinsically 'better' in any way: they have simply developed some positive habits and skills that help them to overcome failure and turn it into a more positive experience. In fact, they use failing as a way to learn and improve. This page discusses and explains some of these skills and shows how you can develop an ability to deal more gracefully with failure.
---
Understanding Failure
If you can meet with triumph and disaster, and treat those two imposters just the same…
---
Rudyard Kipling, If.
Some people, such as Rudyard Kipling in his famous poem If…, have suggested that success and failure are two sides of the same coin. In other words, neither really matters.
Whatever happens, you have to pick yourself up and move on. This approach was perhaps typical of the Victorians. They felt that it was important to be able to win and lose gracefully—and that it was not appropriate to show your emotions, whether happy or sad.
We have perhaps become a little wiser about the importance of recognising and showing your emotions. However, being able to win and lose gracefully is still an attitude that it might be appropriate to cultivate.
Failing to win a sports competition, especially a major event that you have been working towards for several years, or to get a promotion or pay-rise, can feel devastating at the time. When you look back later over the whole of your life, however, it is unlikely to feature as one of your defining events—especially if you have later gone on to succeed in the same field. When humanity looks back over the last 500 years, your 'failure' certainly won't feature.
In other words, it doesn't really matter all that much to anyone else.
In a few years, it won't even matter to you. It makes sense that it shouldn't matter now.
Of course, this is easier said than done, but there are things that you can do that will help make it 'not matter now'.
---
---
Ways to Manage Failure
1. Recognise and accept your emotions
Failure hurts, at least in the first instance, and you need to accept that. Trying to minimise your feelings or distract yourself can be counter-productive in the longer term. Just recognise your feelings for what they are and allow yourself time to hurt a bit.
Don't, however, dwell on it for too long. That, too, is counter-productive, especially if you blame yourself.
Take a few days for the pain to lessen, and then start to move on.
2. Don't make it personal
One reason why some people find failure devastating is that their identity is tied up in succeeding.
In other words, when they fail, they see themselves as a failure, rather than perceiving that they have experienced a setback.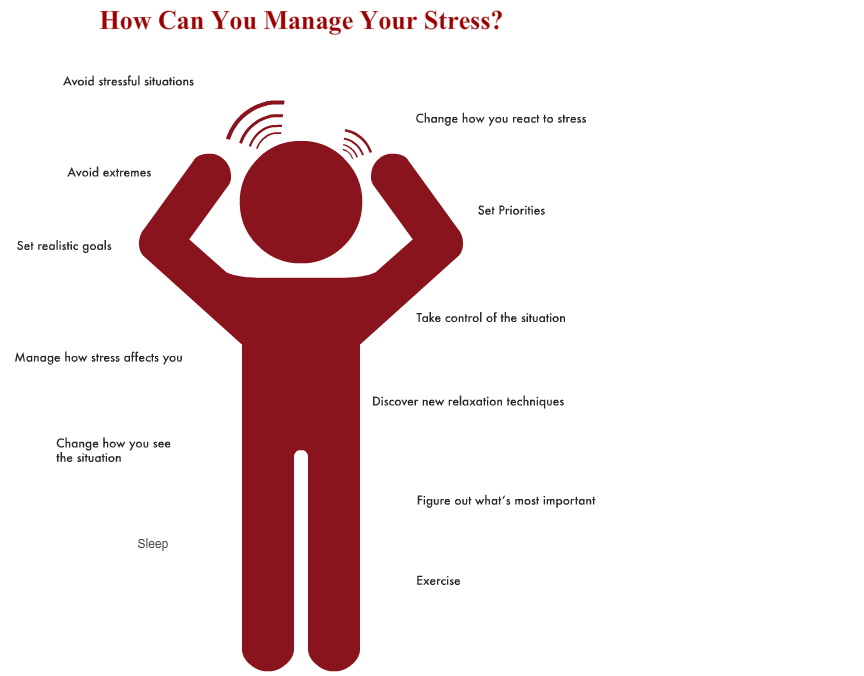 Try not to see failure or success as personal: instead, it is something that you experience. It does not change the real 'you'.
This comes back to Kipling's point: success and failure are not intrinsic parts of you. No part of your identity should be 'I am a success' or 'I am a failure'.
3. Don't worry what anyone else will think
Sometimes our views about success and failure are tied up in what other people will think about us, or about how we think they will judge us.
You cannot ever control what other people think. Nor should you ever do something simply because it will please other people.
It is easier to accept both success and failure if you define them in your own terms, and do things because you want to achieve, not because you think other people will be pleased.
There is more about this idea of measuring ourselves by others' standards in our page on status anxiety.
4. Take the right amount of responsibility
We have all met people who are always ready to blame others or events for their lack of success.
"The referee was biased!"
"The teacher doesn't like me, that's why my mark was so low."
"If only I hadn't been ill last summer, I wouldn't have missed several weeks of training."
It is important to recognise when other, external factors have affected your success. You don't need—and should not try—to blame yourself for everything, particularly if it is outside your control.
It is, however, also important to recognise what you yourself could have done to improve matters. For example, could you have trained or worked harder? Was your revision really all that it could have been? Did you really prepare for that interview in the best possible way?
Take responsibility for the factors over which you have control, and don't be tempted to hide behind excuses.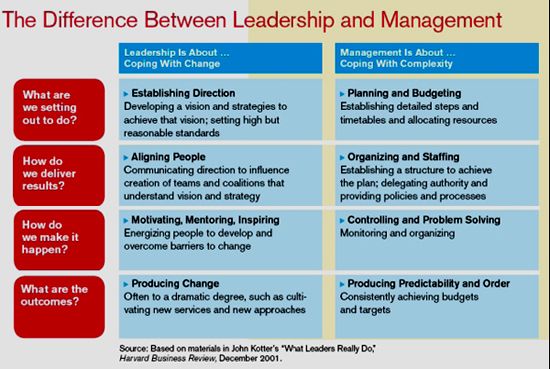 5. Use failure as a way to improve
Don't think of failure as failure. Instead, think of it as life's way of showing you that you need to improve, and how to do so.
In particular, ask yourself what you could have done differently to achieve a better result. Then consider how you could put that into practice to help you to improve for next time.
Case study: Rising from the ashes of failure
---
In 1999, the England Rugby Union team lost to South Africa in the quarter-finals of the World Cup. Jonny Wilkinson, the fly-half, later commented that he had felt at least partly responsible for this disappointing and early exit from the competition, because he had not played very well. He said that this had encouraged him to work harder in the next few years.
Wilkinson was known for his obsessive approach to practising his kicking. He practised for hours each day from slightly different places on the field, until his accuracy became almost legendary.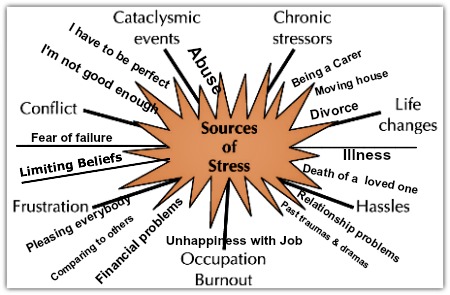 In 2003, his persistence paid off. England won the World Cup in the final minute of extra time, with a drop goal from Wilkinson.
Would this have happened without the 'failure' in 1999? It is impossible to say, but Wilkinson himself certainly put some of the credit in that direction.
Think about failure differently, and your approach to both it, and the future, will be different.
---
Further Reading from Skills You Need
---
The Skills You Need Guide to Personal Development
Learn how to set yourself effective personal goals and find the motivation you need to achieve them. This is the essence of personal development, a set of skills designed to help you reach your full potential, at work, in study and in your personal life.
The second edition of or bestselling eBook is ideal for anyone who wants to improve their skills and learning potential, and it is full of easy-to-follow, practical information.
---
Winning and Losing with Grace
We try to teach children to win and lose games with grace: to accept the 'two imposters as the same'.
We tell them not to 'crow' or 'gloat' when they have won, and we encourage them to accept defeat when they have lost. As adults, the wins and losses may not necessarily be on the sports field, but perhaps we can all learn a little from the idea that failure is only temporary.
---
90,000 Great ones also make mistakes. 10 healthy ways to deal with failure. Advice from a psychotherapist
Everyone faces failure. Elon Musk at the beginning of his career was not taken to one of the leading technology companies of the time - Netscape. He had no experience in computer science, and his letter was not even answered. Musk embraced the failure and created his first company, Zip2. What happened next, you know. And neuropsychologist Oliver Sachs, who failed to cure many of his patients, decided to describe this experience in the book "The Man Who Mistook His Wife for a Hat" - and it became a bestseller.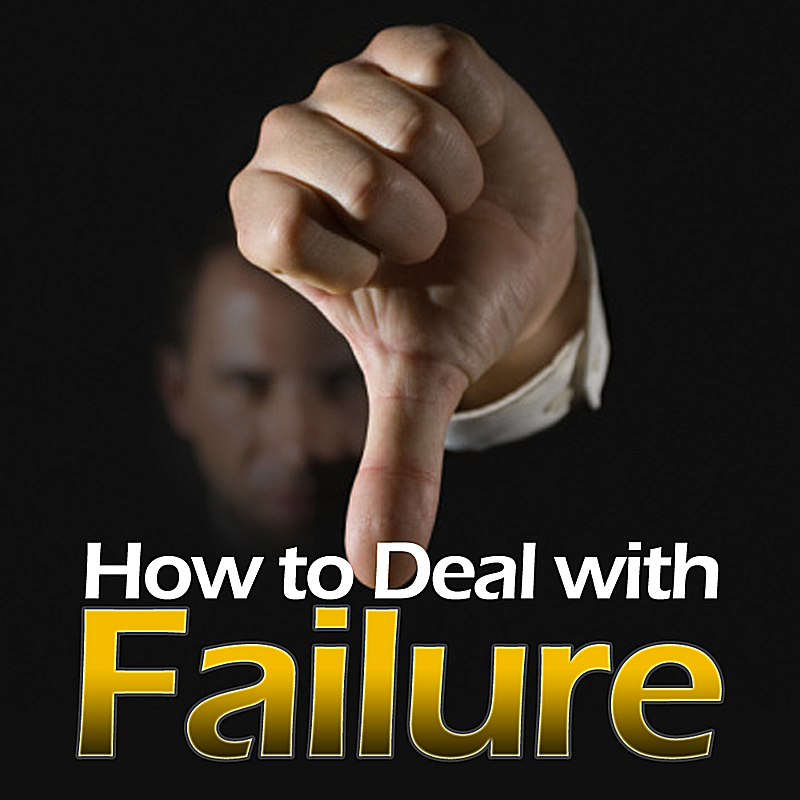 If you perceive failures rationally, and not as a displeasure of fate to you personally, they will become an important way for you to develop yourself. We retell an article by American psychotherapist Amy Morin about 10 healthy tactics for overcoming failure. nine0003
1. Accept your emotions
Failure can be accompanied by different feelings. Confusion, anxiety, anger, sadness, shame are just some of them. These sensations are unpleasant, and many people do their best to avoid emotional discomfort.
However, a 2017 study published in the Journal of Behavioral Decision Making found that avoiding bad feelings after failure is not necessary. Researchers have found that thinking about the emotions caused by failure, instead of thinking about the failure itself, is more beneficial for our mental state. When we allow ourselves unpleasant emotions, it motivates us to look more carefully for better solutions to similar problems in the future. nine0003
Don't hide from emotions.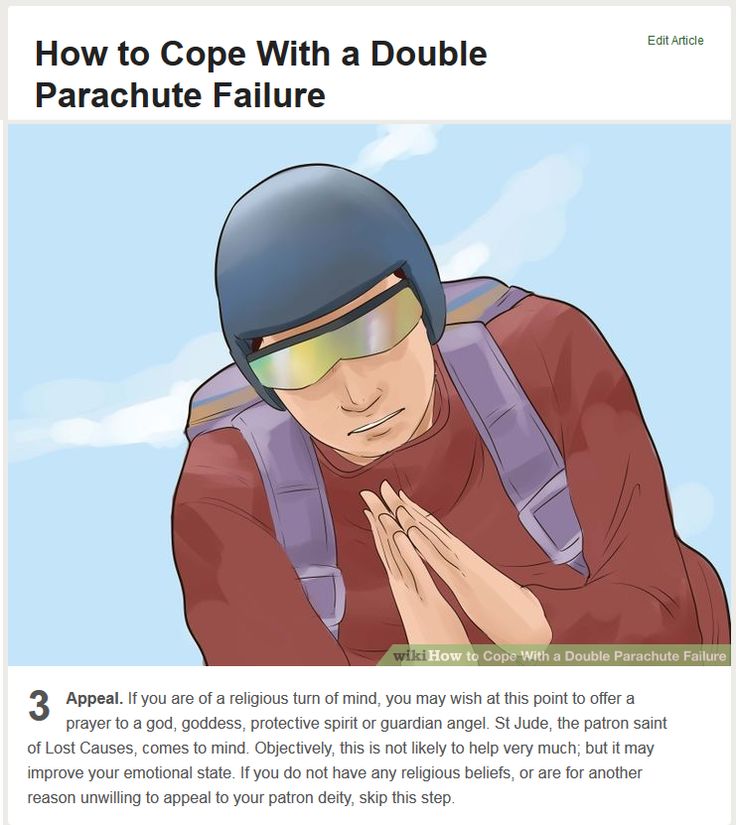 Acknowledge your feelings and allow yourself to be in a bad mood for a while. Label your emotions and live them.
2. Recognize unhealthy attempts to alleviate pain
When you fail an interview, you tell yourself, "I didn't really want this job, to be honest." But downplaying the pain you experienced will not help you get rid of it. The same can be said about attempts to extinguish unpleasant feelings, for example, with food and alcohol. They will only give you temporary relief. Recognize that you sometimes resort to unhealthy ways to deal with pain. Understand that such tactics, which do more harm than good, will only make the situation worse. nine0003
3. Practice healthy coping strategies
Call a friend, do breathing exercises, take a bath, take a walk, play with your pet. These are just some of the healthy ways to deal with failure. Different things help different people - find what works for you.
If in response to stress you resort to unhealthy habits - eating fast food or smoking - make a list of healthy ways to cope with stress and hang it in a conspicuous place.
When you feel bad, use this list to remind yourself of healthy ways to return to a calm state. nine0003
4. Recognize that you can explain failure in an irrational way
Perhaps some event in your life has led you to look at failure irrationally. For example, you may think that you fail because you are "bad" or that you "will never succeed." Or that no one will be interested in you if you fail. Such beliefs can cause you to avoid situations where you might fail. nine0003
5. See failure realistically
A 2010 study published in the journal Appetite found that if people believe that their mistake led to complete failure, they are more likely to engage in self-sabotage—that is, behavior that harms them. The participants in the experiment were given pizza, and after it - cookies. One part of the people adhered to a diet, the second had no dietary restrictions. The slices of pizza were the same size, but the dieters who thought their slice was larger than the others ate 50% more cookies than the non-dieters.
nine0003
When it seems to you that you are a loser and it is not worth trying again, change the nature of your thoughts. Remind yourself of a more realistic view of failure:
Failure is a sign that I have challenged myself to handle something difficult.
I can handle failure.
My failures can teach me something.
6. Do not exaggerate your responsibility for failure
Understanding your responsibility for failure is important, but its level must be adequate. If you exaggerate it, you run the risk of accusing yourself of what you are not guilty of. At the same time, if you blame other people or circumstances for failure, it will prevent you from learning from mistakes.
When you think about failure, look not for excuses, but for explanations. Determine the reasons for the failure and think about what you can do next time. nine0003
7. Check out the failure stories of famous people
From Thomas Edison to Walt Disney, there are many failures in the biographies of celebrities.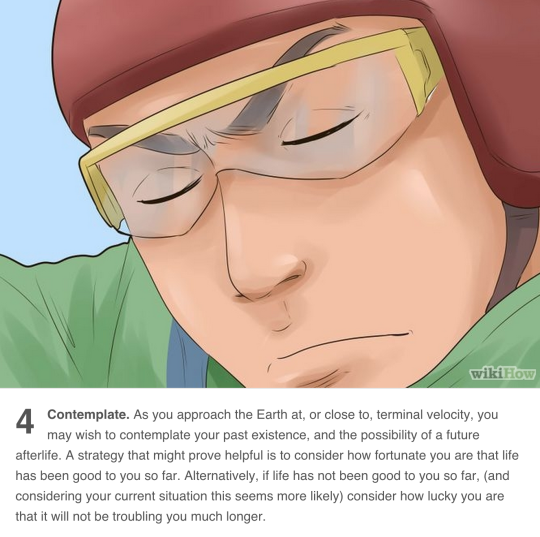 Do a little research to find out about their failures. You will most likely find that they have experienced failure more than once in their lives.
Many successful people continue to fail regularly. Actors are denied roles, athletes are not taken on a team, business deals fail. Find out what helps them bounce back from setbacks. Perhaps their skills will be useful to you. nine0003
8. Ask what failure can teach you
Made a mistake? Made a lot of mistakes? Failure can be a good lesson if you are willing to learn. Think about what you can do differently next time. After such reflection, failure becomes a life lesson.
9. Make a promotion plan
However, you don't need to get hung up on failure. If you play an unpleasant situation in your head over and over again, it will not do any good. In psychology, this is called rumination - to put it simply, walking in a circle. Instead, come up with a plan that will help you use the collected information in practice next time.
nine0003
10. Embrace your fear of failure
If you've spent most of your life avoiding failure, the prospect of finally experiencing it can scare you. However, coming face to face with your fears may help reduce your discomfort.
Get out of your comfort zone from time to time. Be in situations where you can get rejected. Try activities where you might fail. Over time, you will understand that failures are not as scary as you imagined them to be. nine0003
---
We collect all the most important and interesting things on our VKontakte page
How to deal with failures - Smart Game Pro on vc.ru
1158 views
"Failure is a step towards success"
This expression has been heard by many. But, the wisdom of this saying is much deeper than it seems at first glance. Life is never easy. It will always have good days and bad days. We begin to experience failure at an early age. When children learn to walk, they fall many times, but they never give up.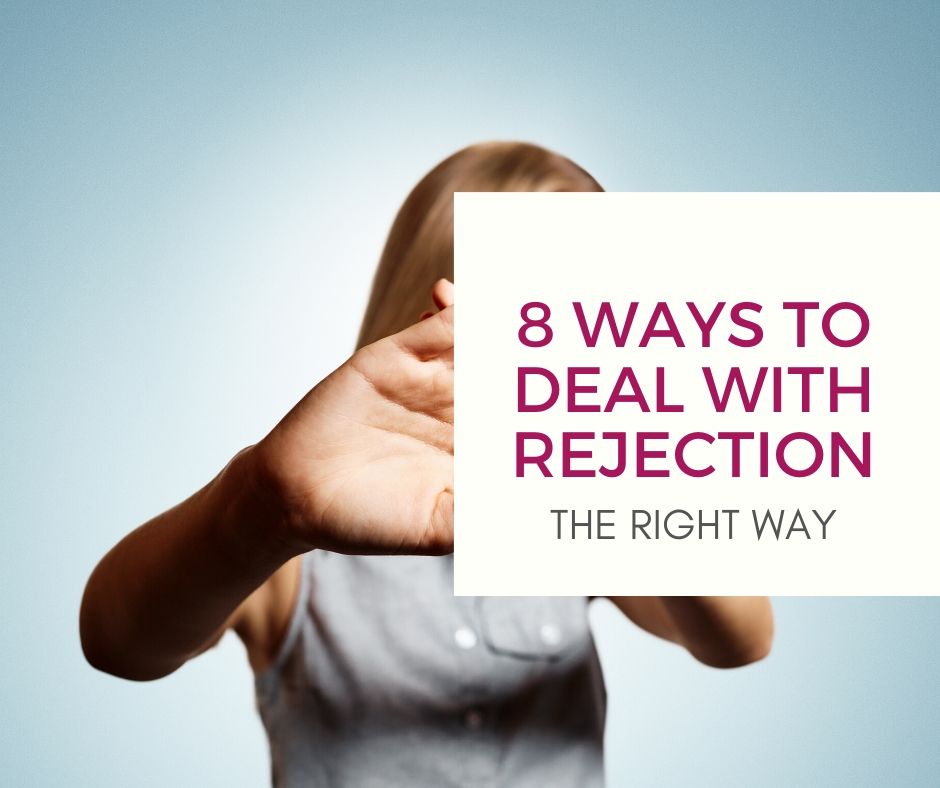 Keep trying and gradually succeed. As we grow older, we face many other problems in different areas of our lives. There are times when we fail to succeed for a very long time, and that's when the fight against failure begins to play a very important role. nine0003
"FAILURE IS THE JUDGMENT THAT GIVES SUCCESS ITS TASTE"
If you are absolutely guaranteed success in any undertaking, big or small, what great goal would you set for yourself?
There are two ways to look at the world: positive and negative. Research shows that people with a negative outlook have a victim mentality, viewing life as a continuous series of problems, injustice, and oppression. Those who try to think positively see that the world around them is filled with a great many possibilities. They believe that everything that happens is part of a larger process designed to make them successful. nine0003
"THE MAN WHO NEVER MAKED A MISTAKE, NEVER TRIED TO CREATE ANYTHING NEW"
There is only one effective way to never fail: never try.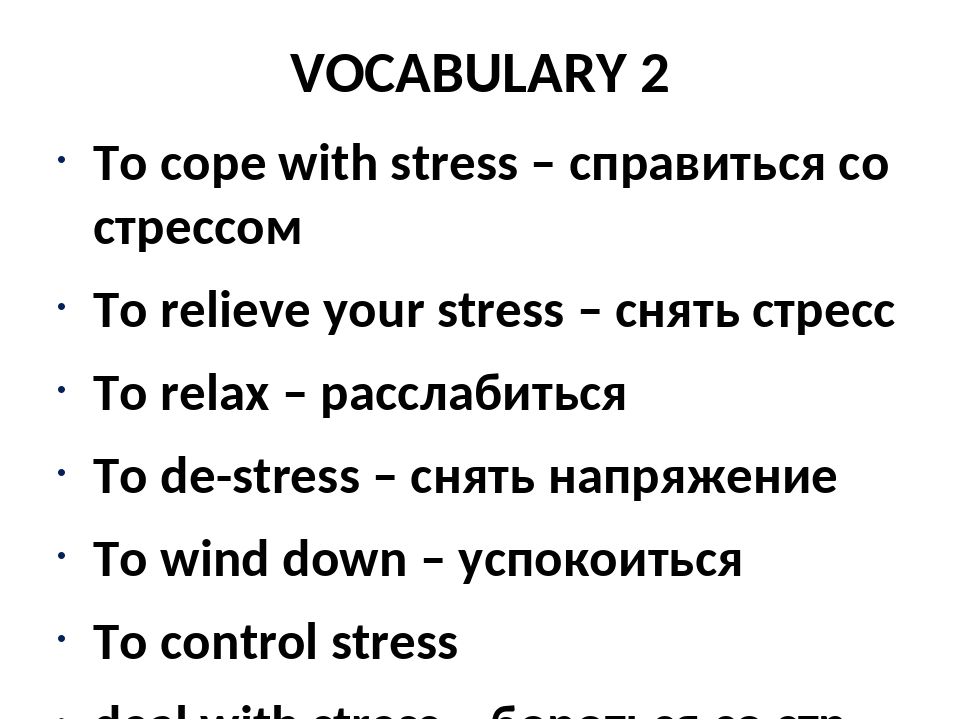 But if you never try, you get another guarantee that you will never succeed. We learn from failure more than anything else. Every failure is just a step towards success.
Here are some tips to help you deal with errors:
Admit you made a mistake!
The most common but also the wrong way to deal with a problem is not to accept it. When people refuse to admit they made the wrong choice, they exacerbate the consequences - mistakes become extremely expensive and painful.
As LeBron James rightly said, "You have to be able to accept failure in order to get better."
Determine the cause of the error!
Find out what caused the failure. When you play a video game and your character dies, do you still try to try again and figure out why it happened? For example: "Ok, this hole was too far to jump over it without a running start, so now, before jumping - I need to run up first." Such analysis is critical to retrying and achieving success. nine0003
"I DID NOT FAIL - I FOUND 10,000 WAYS THAT DON'T WORK"
Thomas Edison.
Learn from your mistakes and develop a better plan from them!
The second most common wrong approach to making mistakes is carelessness in using this experience to improve oneself. Learning from your mistakes is an important skill that allows you to move forward, stay positive and develop resilience. Once you have figured out the most likely cause of failure, your next step is to develop an improved plan to make better use of trying, adapting, and then eliminating that point of failure. nine0003
"FAILES ARE SUCCESS IF YOU LEARN FROM THEM"
Failure is not the end of the world. It's not as bad as you think, and it's something that happens to absolutely everyone. Learn from failures, become resilient to them, and return to your goal in a smarter way. These are all necessary skills to learn.
Most failures, if you are willing to analyze them and work on your mistakes, are just an opportunity to become smarter and better. Failure is not the end - it's just an opportunity to get a clearer picture of your goal.