Sometimes the pain is too much
5 Truths To Hold Onto When Your Pain Feels Like Too Much
Have you ever felt like your pain was too much? The past two years have been a period of incredible hardship for me as I stumbled through this eating disorder recovery journey.
While I would never wish pain on anyone, it is, unfortunately, universal. Every single one of us will experience pain at some point in our lives.
I'm still learning to manage the hurt. I won't sugarcoat the amount of time and energy it takes for the power of pain to subside. However, over the past two years, I have also learned so much about myself through my pain. And these lessons are important.
Some days I have to remind myself of these lessons over and over, while other days I believe them with ease.
What do you do when it feels like the pain in recovery is too much? That's what I want to help you with.
Here are 5 powerful facts to remember when the pain feels like too much.
I want every single one of you to remember that these statements are true for all of you.
Take them in. Repeat them. Learn to believe them.
1. You will be okay
I know that when I'm experiencing extreme pain or any intense emotion for that matter, it feels like it will never end. It is truly a horrible feeling.
Sometimes the circumstances causing the emotions are permanent – maybe it's the loss of a loved one, a trauma that can't be undone, or a person who simply won't change. Things like that are truly sad, and your pain is valid.
However, the intensity of your pain will not last forever.
I know that sounds cliché, but it's true, I know from experience.
Now, this isn't to say it's all sunshine and rainbows. The pain in recovery doesn't just "go away." Sometimes a past hurt comes back like a dagger to the heart, but it doesn't last as long as it once did.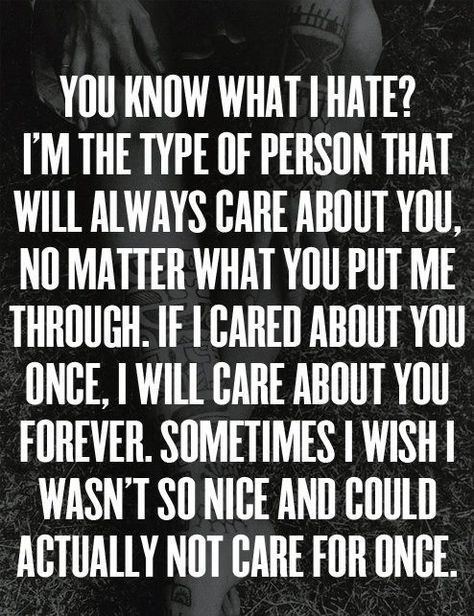 I have the skills to manage it, and people I can go to for support.
Other kinds of pain are always there, lingering in the back of my mind, but they no longer consume me – and that's okay.
2. You are
not
too much
The pain I felt was BIG. And sometimes that pain got expressed in very big ways – ways that overwhelmed me.
Sometimes I broke down into seemingly uncontrollable tears; other times I exploded with anger that I had let simmer for far too long. I often fell into a stubborn mindset where nothing anyone could say would change my mind. The pain felt too much.
I think these manifestations of my pain scared people sometimes. My peers didn't know what to do or say. This made me feel like others didn't care, and that I was simply too much. What I have learned, however, is that I am not too much.
Sometimes my pain and the expression of that pain may have been too much for certain people to handle at the time, but that is not a reflection of me.
And that's okay – sometimes our pain in recovery is extreme and we need professionals to help us manage it. Our friends and family simply may not be equipped to help us in those moments.
This does not mean that our friends don't care; in fact, they probably care very deeply and simply feel helpless to handle the situation.
But know that you, as a person, are never too much.
3. You are brave
Sometimes being in pain can make you feel helpless. It would be easy to remain in that helpless place, feeling like you're suffocating; drowning.
I understand the desire to do so. Making a change can seem overwhelming and unbearable. The thing is, staying in the hurt and the helplessness keeps you stuck. It disables you from facing the deep-rooted source of that pain.
For me, there was a situation I had been trying to escape from for 18 years. The pain of remaining stuck in that situation kept me depressed and anxiety-ridden.
But in facing those feelings, I realized that the deeper source of my hurt was the desire to be rescued. This also meant coming to terms with the reality that, after 18 years, that wish would never be granted.
Though enlightening, this realization brought on an entirely new level of hurt.
However, it also allowed me to wiggle myself out of that stuck, helpless place.
I realized that I had to save myself.
But that wasn't what I wanted. Nor was it without pain, but it was a solution. I would never have discovered my bravery had I not had to fight pain head-on.
4. Sometimes the impossible happens
Pain can make you feel hopeless especially when it feels like it is too much. I can't tell you how many times it left me on my bedroom floor crying, thinking that my dreams were shattered and my life was over. I thought that my mental illnesses and multiple stints in treatment had robbed me of all opportunities.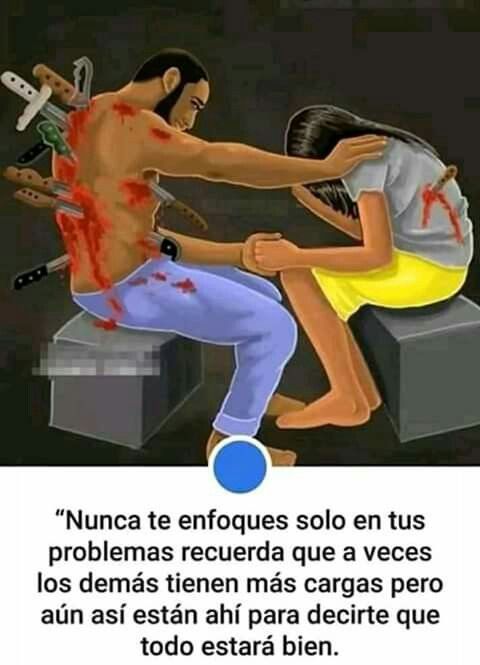 There was a point, not too long ago, when I was told that I would never get into another graduate school again – that it was simply an impossibility.
It was impossible because I had withdrawn from school too many times, choosing to put my health first. My emotional pain had temporarily disabled me from participating in "real life". 
I felt defeated – I had done nothing wrong other than experience the pain inflicted on me by others (if you can even consider that "wrong") and I was punished for that.
Yet somehow, in the depths of my pain, I realized the injustice of my situation. So I picked myself up off the floor and used my pain to advocate for myself.
I cannot explain how vulnerable and heartbreaking it feels to fight a seemingly impossible battle. However, I also cannot explain the joy and pride when the impossible happens – like getting into graduate school when you were told it would never happen.
My point is, extreme pain has the capacity to leave you paralyzed on the floor. But it can also be used for good, if you let it.
5. It changes you
I would argue that nobody goes through pain unscathed. It can leave you broken, depressed, damaged, angry, lonely, and anxiety-ridden.
But the pain in recovery that feels like it is too much can also leave you stronger, braver, more confident, resilient – changed.
Most of the time, that change isn't black and white. I still oscillate between feeling brave and broken pretty frequently. However, in the past I simply felt broken; the progress is in allowing the feelings of bravery to slowly seep into my soul and alter my beliefs.
The journey is slow, difficult, and incredibly scary, but it's also remarkable. Allow the change to happen.
So feel your pain in recovery, Warrior. Even when it feels like it is too much. Talk about it.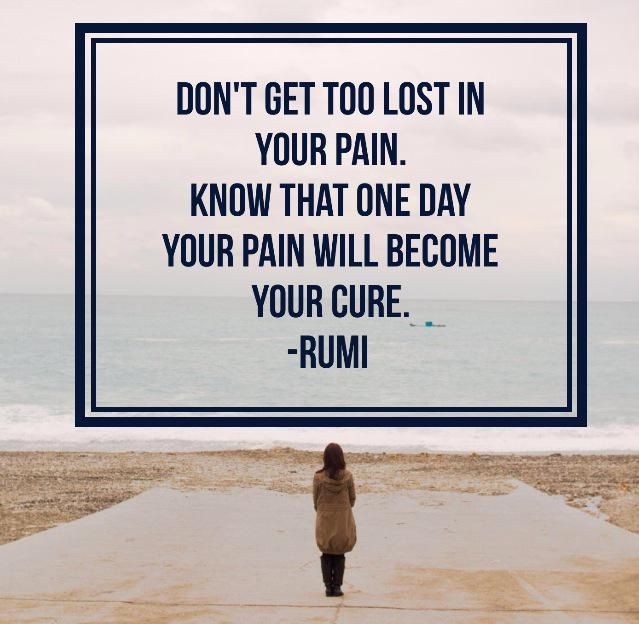 Learn from it. But don't let it overtake you.
If You Feel It Hurts to Live, This Is for You
Your feelings are valid. You're not alone and support is available.
Maybe you feel that life is too painful, or you question why you're here and whether you can handle it all. This is a natural response to many of life's events.
Even if you can't quite put your finger on why you're feeling this way, your emotions are real. But they don't have to be permanent and you don't need to go through this alone.
If you're having a difficult time right now, it may be a good idea to seek the support of a mental health professional. This can help you manage and overcome your emotional pain.
If this isn't possible at the moment, contacting a crisis line may also help.
If you're considering self-harm or suicide, you're not alone.
Help is available right now:
Call a crisis hotline, such as the National Suicide Prevention Lifeline at 800-273-8255.
Text HOME to the Crisis Text Line at 741741.
Call or text the Postpartum Support International Help Line at 800-944-4773 (#1 Español, #2 English).
The Trevor Project. LGBTQIA+ and under 25 years old? Call 866-488-7386, text START to 678678, or chat online 24-7.
Veterans Crisis Line. Call 800-273-8255, text 838255, or chat online 24-7.
Befrienders Worldwide. This international crisis helpline network can help you find a local helpline.
DeafLEAD Crisis Line. Call 321-800-DEAF (3323) or text HAND to 839863.
No matter why you're feeling like it hurts to live, or how dark your thoughts are, there's a valid reason for it. Your reason. And it really doesn't have to make sense to anyone else.
You may be facing difficult times that cause you great pain and distress, or you might have unresolved emotions from traumatic experiences. It's natural to feel that it hurts to live this way.
Or, perhaps you live with a mental health condition, like clinical depression or bipolar disorder, and how you feel is part of your symptoms.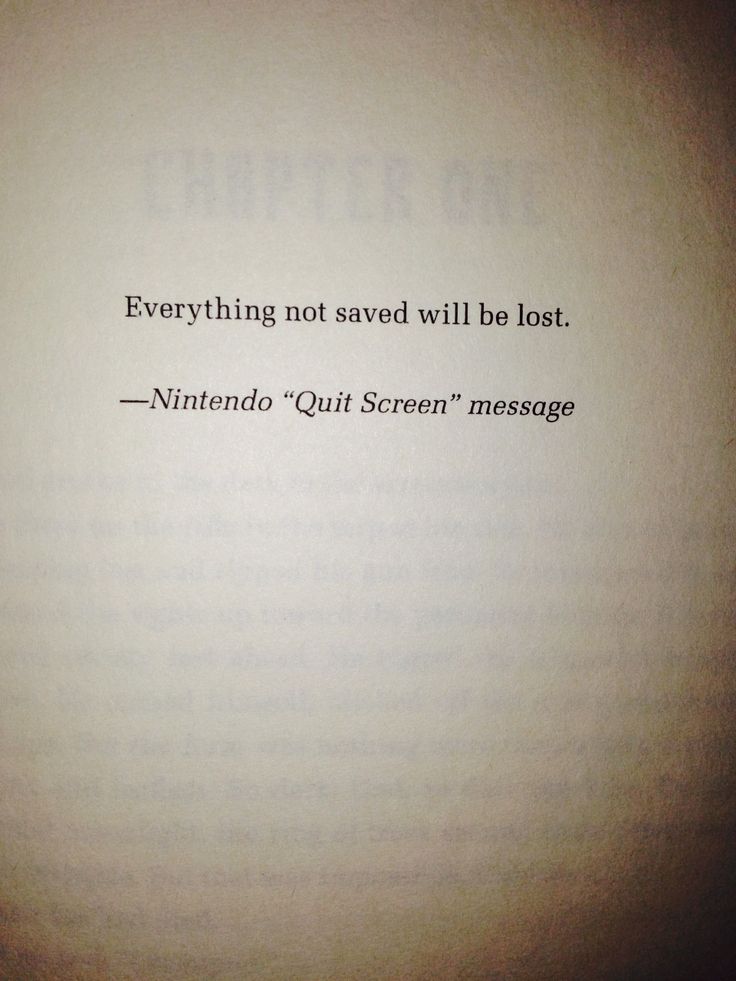 In any case, when emotional pain is too much, the way you see yourself, others, and life in general, may change.
It's like wearing a pair of sunglasses. Even if you don't intend to, you'll see everything else through that filter, and things may look darker than they actually are.
But if you look at your pain this way — if only for a minute — you may realize the darkness could be in the sunglasses, and if you can find a way to take them off, things may not look as dim anymore.
You can learn more about cognitive distortions and reframing negative thoughts here.
Thinking it hurts to live doesn't have to mean you want to act on it. Emotions and thoughts are sometimes just that: emotions and thoughts.
Many people experience passive suicidal thoughts from time to time, explains Danica Copp, a licensed independent clinical social worker in Woodbridge, Virginia. "It's okay to have these thoughts. A depressed brain tells you that the world is better without you, and the folks who love you won't miss you.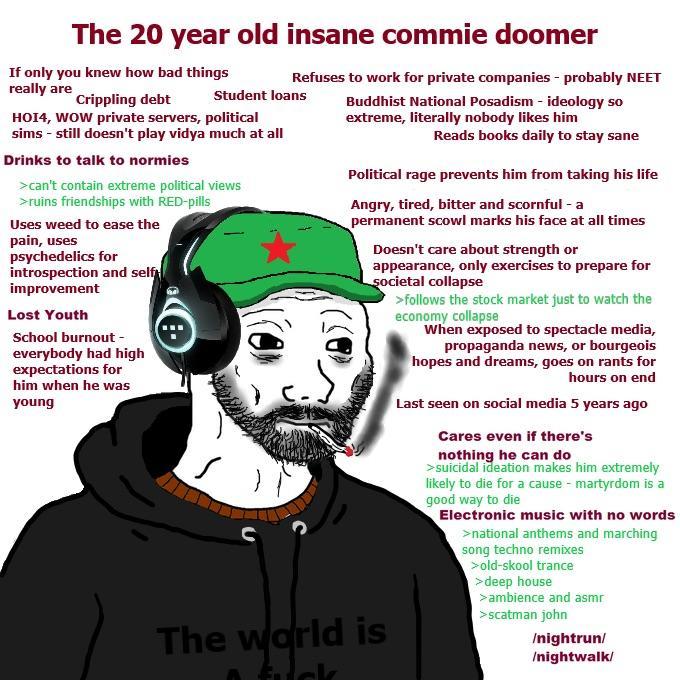 These are lies."
So, if you wonder "Why is life so painful?" or "Why am I hurting this much?" know you're not alone and, although natural, these emotions don't have to be permanent. There's a way out of pain and into a meaningful and fulfilling life.
If you're feeling life is painful at the moment, it's highly advisable that you reach out to a mental health professional, or contact a crisis line and similar resources.
Once you've reached out, you may also want to try some of these techniques to help you find relief from your emotional pain. Developing coping skills for grief can help.
Re-evaluate your thoughts right now
"Feeling hurt is an okay emotion to have. It is a part of you but does not define you and does not need to have all the power," says Sabina Mauro, a psychologist in Yardley, Pennsylvania.
You can take away this power by shifting how you approach emotions.
"Instead of saying 'I feel hurt' — a form of the emotion defining you — use the phrase, 'Right now I am experiencing hurt because…' and then fill in the blank.
This is a way to acknowledge the pain, without letting it control you," says Mauro.
And if you find yourself asking, "What's wrong with me?" try this instead: "What happened that caused me to experience this pain?"
Remember, you're not feeling this way because you want to.
Reframing your thoughts to be more loving and compassionate toward yourself may help you.
"When we're in crisis, oftentimes we are judging ourselves and ashamed of what we're feeling," explains Merissa Goolsarran, a licensed therapist in Miami, Florida. Instead, try "thanking yourself for caring and worrying so much. It may sound counterintuitive but being grateful can bring a sense of calm."
You're doing the best you can with the resources at hand.
Do grounding exercises
If you're overwhelmed with pain, it can be difficult to connect with the present moment. But drawing attention to your senses may help you step away from the hurt.
Consider these tips whenever you feel your emotions rise:
Sight. Count the pieces of furniture around you, color in a coloring book, put on your favorite movie, or read a comforting book.
Smell. Diffuse calming essential oil scents like lavender, light a scented candle, bake cookies, spray air freshener or your favorite perfume, or put on a nice lotion.
Sound. Put on music or soothing nature sounds, talk out loud about what you see and hear, hum to yourself, or repeat a mantra like "I'm love and light."
Taste. Chew a piece of gum, let a mint melt in your mouth, sip some tea, or eat something sour or spicy.
Touch. Give your pet a soft cuddle, hold a warm beverage in your hands, let an ice cube melt in your palm, splash cold water on your face, take a cold or warm shower, wash your hands with foamy soap, or scream into a pillow.
"The nice thing about grounding is that many of these techniques can be done in any environment," says Anjani Amladi, a psychiatrist in Sacramento, California.
"Grounding is highly personal. What works for one person may not work for another. It may take some time to find out which grounding techniques work best for you."
Feel into your body
If you feel overwhelmed with difficult thoughts and feelings, focusing on your body may help.
You may try some somatic therapy exercises, for example. Or you could start moving.
Beyond being a distraction, movement actually activates important processes in your body that may positively impact your mood.
Moving during a crisis may also deactivate the natural alarm system your body has. It may be difficult to convince your mind to think about something else, so activating your body can shift the focus.
"Run in place for a minute to complete the stress response and utilize the cortisol in your lymphatic system," says Cass Biron, a trauma-informed therapist in New York. "Massage your neck and armpits to drain the lymph nodes of the stress hormones and adrenaline associated with stress and anxiety.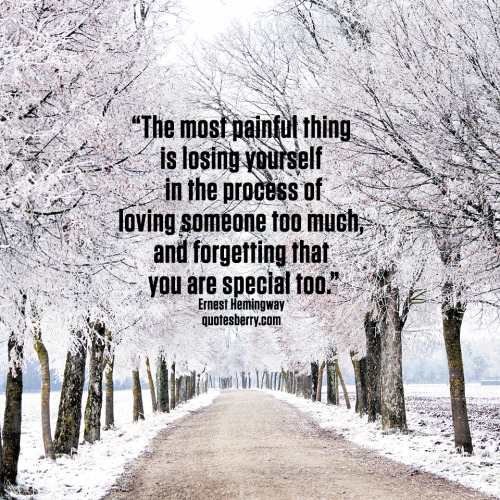 "
This type of lymphatic massage can be performed by a or it can be performed at home. It's highly advisable you speak with a health professional before you try it on your own.
Biron also suggests experimenting with "removing one of the senses (wearing a blindfold or closing the eyes) as a way to allow for the brain to function in a different way that will likely reset the router of communication in the mind."
Journal your feelings
Getting your feelings out on paper may help them feel less intense. Some journal prompts include:
Why am I thinking this way?
What evidence supports these thoughts?
How else can I think about this situation, or this thought?
What does this emotion need from me?
Is this emotion helping me?
Is this emotion hurting me?
Can I survive this emotion?
Can I let this emotion hang around?
When was the last time I didn't feel this way?
Make a list of things you love
During dark times, it can be difficult to remember what you love about living.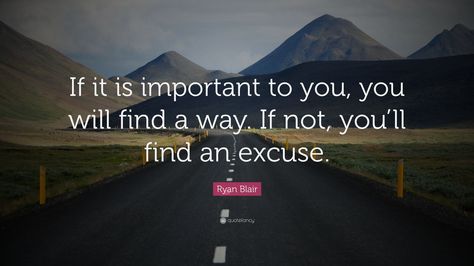 "When things seem impossible, try making an itemized list of things that you love, enjoy, and are looking forward to," says Amladi. "It doesn't have to be anything monumental and can be as small as tomorrow's cup of coffee."
"When we actively think about things that bring us joy, it trains our mind to look for positives elsewhere," she adds.
Recall activities you used to enjoy
Do you remember a time when you laughed and felt joy? Focus on those memories and, if possible, try to engage in those activities even if you don't feel like it right now.
Some ideas include:
dancing
roller skating
riding a bicycle
building a fort
playing a game
laying on the grass looking at the clouds
It doesn't mean this will take away your emotional pain. You may still need to do much work to process how you feel. But you can also find temporary comfort and relief in daily activities.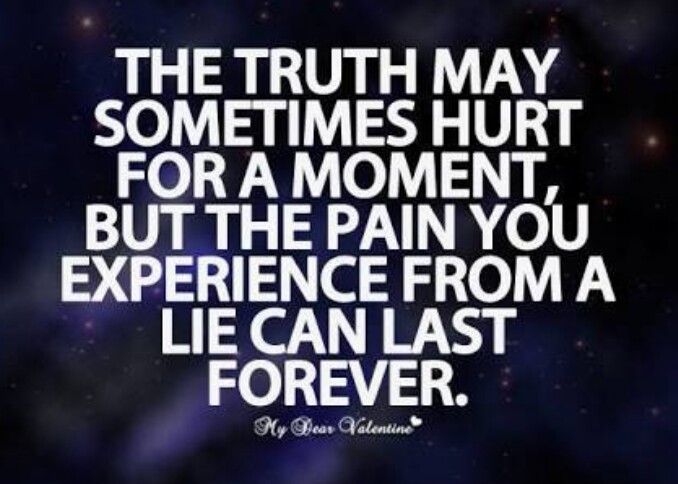 If you're experiencing unbearable pain at the moment, support is available right now. Consider calling a crisis line and talking about how you feel.
Even though reaching out for help is sometimes hard, you may find that you're not alone in this and there are people who care.
If you want to try talking with friends or family, try sending out a text or making a phone call to someone you fully trust.
Biron says these steps may help you approach the situation:
Check for emotional capacity. Hi there, I have something I'd like to share with you. Is this a good time? Do you have the energy to hold space for some big feelings right now?
Explain what you're feeling. My mind is racing/upset/scared and I would appreciate hearing your voice and being heard.
Make a request. Can you tell me a story about your day/pet/life as a way to distract my mind? Could you spend some time with me, just hanging out?
Therapy can help you manage your emotions and thoughts.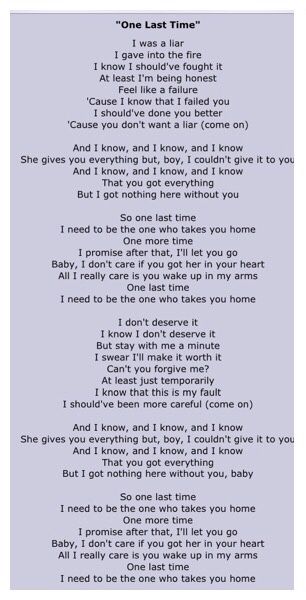 There are a few evidence-based approaches that can help you. For example,
cognitive behavioral therapy (CBT)
dialectical behavioral therapy
collaborative assessment and management of suicide (CAMS)
"Seeking out a therapist can teach you how to become aware of your emotions, connect with your emotions, and manage them in healthy ways," says Mauro.
If you can't afford therapy, consider looking into these options:
low-cost clinics or sliding scales
employer assistance programs
university and college counseling programs
city-sponsored support groups
You may want to explore Open Path Collective and Ayana Therapy as well.
"Feelings of not being enough, not having a purpose, or even questioning what the point of all of this is are extremely normal," says Dr. Kate Burke, an emergency medical physician in Milford, Massachusetts. "If you feel comfortable, start by talking with a mental health professional to cope with these feelings.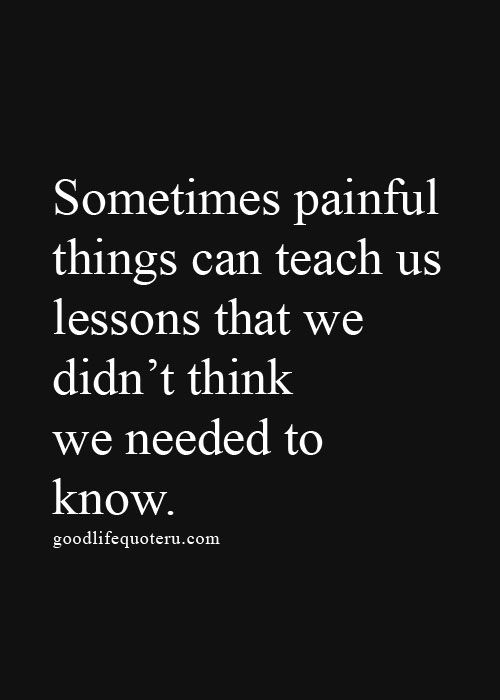 Start by allowing yourself to feel these feelings. You are valid and you are not alone."
If you are ready to take the next step and reach out for support, consider these resources:
American Federation for Suicide Prevention
Suicide Prevention Lifeline
American Psychiatric Association's Find a Psychiatrist tool
American Psychological Association's Find a Psychologist tool
Asian Mental Health Collective's therapist directory
Association of Black Psychologists' Find a Psychologist tool
National Alliance on Mental Illness Helplines and Support Tools
National Institute of Mental Health's Helpline Directory
National Queer and Trans Therapists of Color Network
Inclusive Therapists
The Trevor Project
Trans Lifeline
12 mysteries and paradoxes of pain
Yana Litvinova
BBC London
Image copyright, Getty Images
Image caption,
We all know that pain is an objective reality, but its perception is deeply subjective.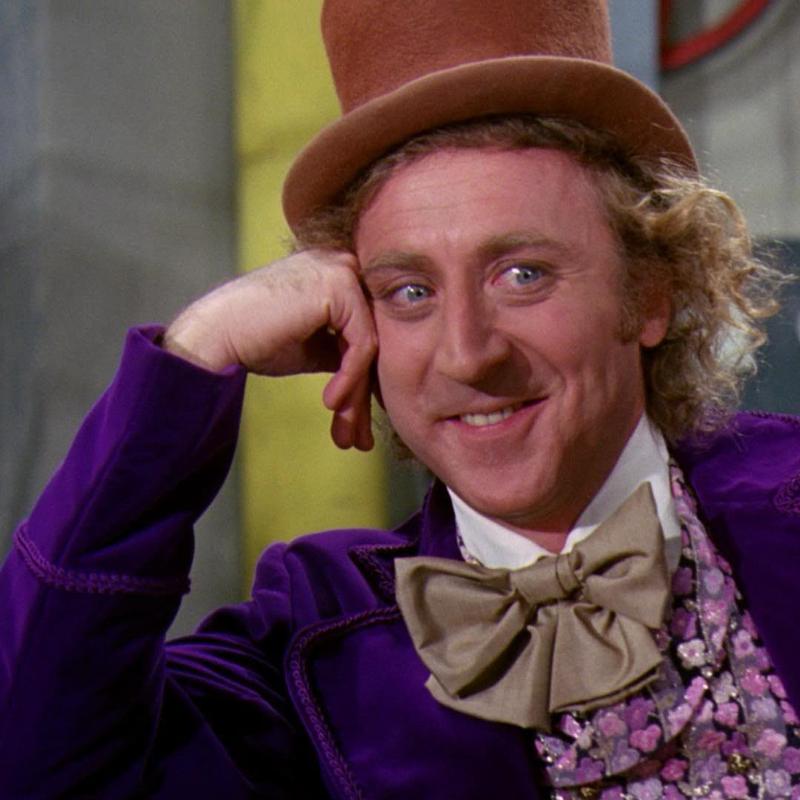 Pain can be a symptom, a disease, mental or physical. How close are we to understanding what it is? nine0011
Acute, dull, sudden, chronic, aching, throbbing, blinding... This is not a complete list of epithets that we use without hesitation when talking about the sensation that we all have experienced and continue to experience: pain.
Why is pain so difficult to measure and relieve?
Medicine of the future: how bioglass will revolutionize surgery
Why paper cuts are so painful
She doesn't care about skin color, eye shape, or social status. It doesn't care what level of evolution this or that creature is at. People, dogs, cats, dolphins, whales, birds, frogs, and even, according to scientists, earthworms experience pain. nine0011
At the same time, if scientists say that the mechanism of pain is more or less clear to them, then what is it: a signaling system of malfunctions, an obligatory part of being, without which it is impossible to understand physical and mental well-being, a purely physiological process or a result complex chemical processes in the brain, neither doctors nor even the clergy came to a unanimous agreement.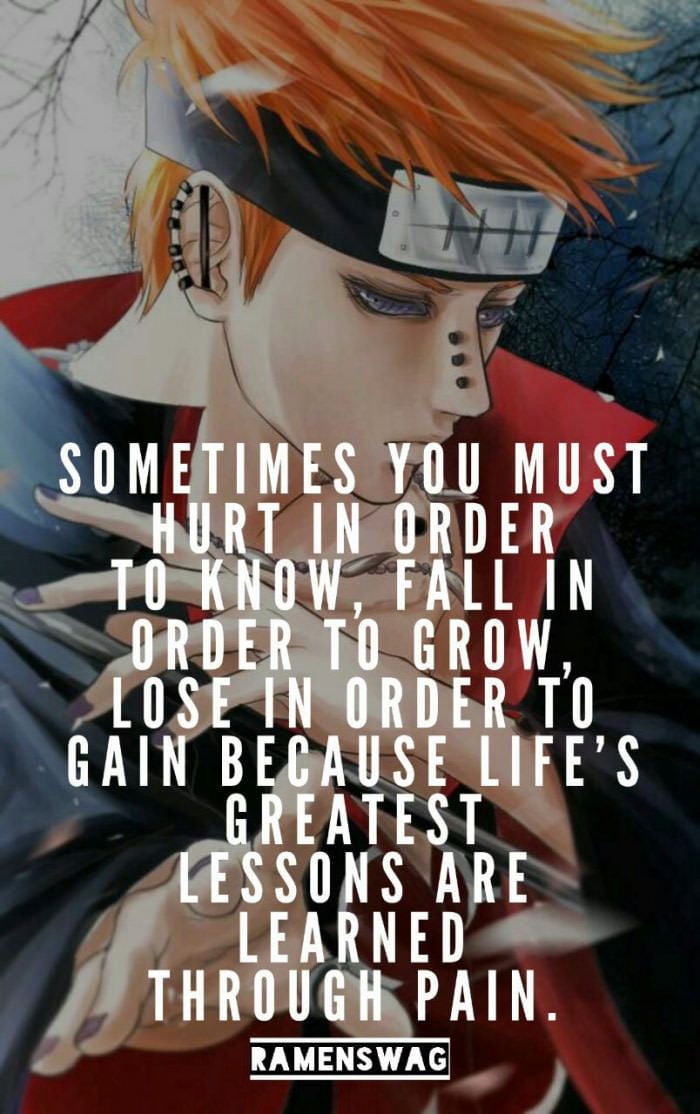 Image copyright, Getty Images
Image caption,
We know how the signaling system works from neurons to the brain and back, but many questions remain unanswered
In addition, there is a group of people who, due to a genetic anomaly, do not experience pain at all.
In fact, they do not need to envy, because they can easily miss the onset of some disease, and die, although painlessly, but completely in vain.
All our knowledge of pain is based on paradoxes.
1. Our brain registers pain signals, but does not feel pain itself
Photo author, Getty Images
Photo caption,
The brain registers and processes pain signals from all other parts of the body, but does not feel pain itself
Let's say you twisted your ankle or burned your finger. The nerve fibers immediately send a signal to your brain that interprets the sensation as pain.
No wonder modern surgery became possible only after the discovery of anesthesia.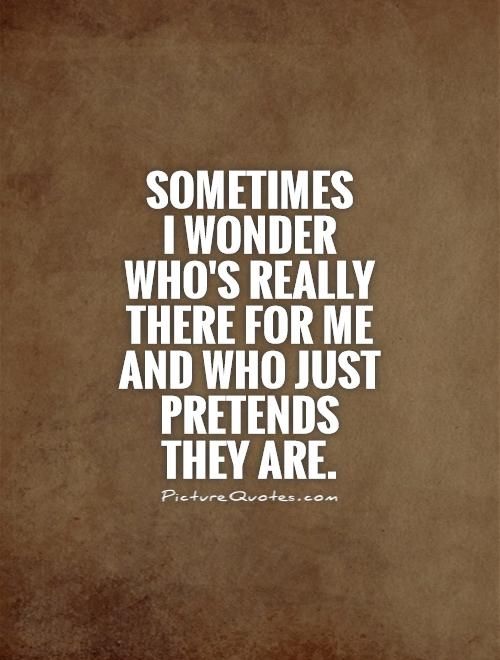 However, if the brain itself is the object of the operation, then pain medication is useless.
Nerve cells in the brain send themselves the same signals as in a broken limb, only there is no data center for them. nine0011
The brain, accustomed to being responsible for the whole organism, does not understand at all when it should hurt itself.
It's kind of creepy, but patients are often fully awake during brain surgery, allowing surgeons to see if they've dug too deep into our body's main processing unit.
2. We all feel pain in different ways
Photo by DanielVilleneuve
Photo caption,
Pain is subjective: for some it is agony, but for others it is a slight inconvenience. nine0011
The fact that, after, for example, a natural childbirth, one woman says that she was a little uncomfortable, but that's okay, and the other needs pain relief at the very beginning of the contractions, does not mean at all that one of them is stoic, and the other is weak slur.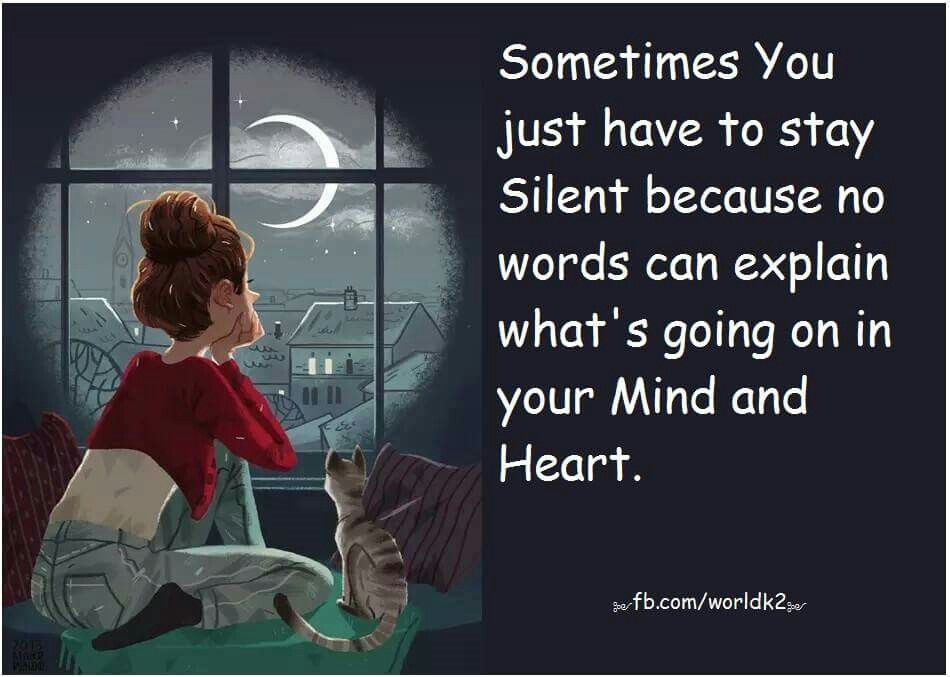 How we feel pain is influenced by many factors: what chemical reactions are taking place in your brain at that time, whether an inflammatory process is taking place somewhere in your body, and how much you "remember" pain sensations that you experienced before . nine0011
As Kenneth Hansraj, head of the New York Spine Center, once said: "Someone can drill a tibia without anesthesia, and he will calmly tell you, they say, buddy, pull that thing out! the skin of a thin needle."
3. Pain can be distracted
Photo author, Portra
Photo caption,
Pain can be fooled: if you start shaking a bruised finger, it becomes easier
Our brain, of course, is the most complex computer ever or created by nature, but at the same time he is a little blunt. nine0011
The fact is that it is difficult for him to analyze several sensations at the same time.
Let's say you've been bitten by a mosquito and the bite is itchy.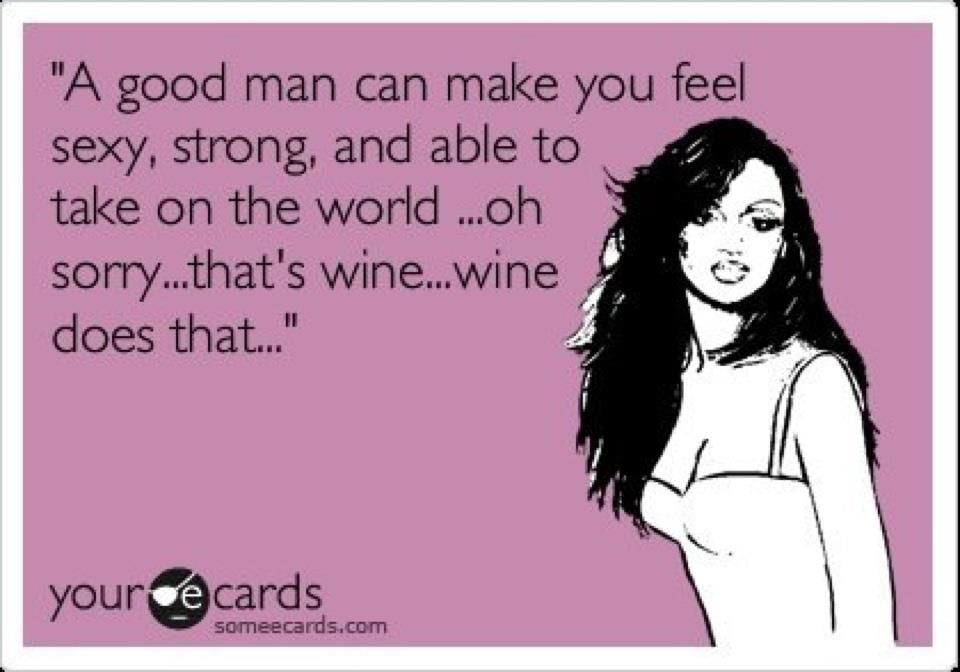 Attach an ice cube to it, and suddenly you will realize that you still feel the cold, but the itching is gone.
That's why we instinctively rub a bruised area or frantically shake a finger that is accidentally pinched in a door.
0008 Redheads have a hard time: fiery hair color is accompanied by a non-standard attitude to painkillers
It's hard to believe, but in 2009 an article appeared in the Journal of the American Dental Association, according to which redheads really do not like to visit the dentist.
The fact is that the same genetic combination that gives them a fiery hair color makes them less susceptible to certain painkillers.
And sometimes they need a dose that is twice what would be enough for some brunette. nine0011
It is also possible that their body reacts to anesthesia in a way that is not entirely trivial. Some doctors, by the way, make adjustments for the patient's hair color.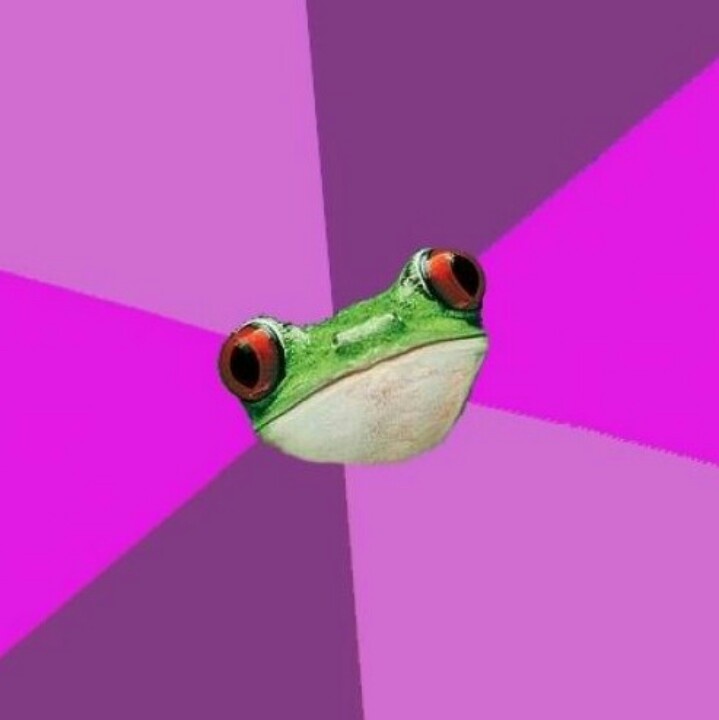 5. Sex relieves pain
Image copyright, Getty Images
Image caption
Having sex can reduce migraine pain... if you have the energy to do it, of course
Well, objectively speaking, if you have a migraine attack, then sex in such a situation seems to be somewhat doubtful. nine0011
However, there are some statistics that show that 60% of migraine sufferers feel much better if they do it during an attack.
Sexual arousal releases endorphins in the brain, which are natural pain relievers.
By the way, things are not so simple with migraine patients. It is suspected that the same gene variant that bestows migraine sufferers at the same time significantly increases their libido. nine0011
6. We are mercilessly divided into women and men
The author of the photo, Getty Images
Image caption,
We all feel the same way, only men believe that we should endure
Actually, there is no scientific evidence that that men and women experience pain differently.
Although doctors note that, in general, women are more likely to admit that they are in pain.
Perhaps this is due to a social stereotype that requires "real" men to endure with clenched teeth. nine0011
7. Those who don't feel pain
Image copyright, Getty Images
Image caption
Those who don't feel pain don't do so well: just touching a hot stove can result in a third-degree burn
This is a very rare genetic anomaly. So rare that in the entire history of medicine it has met only a few dozen times.
Those who are very unlucky to be born with it can, for example, feel whether an object is hot or cold, but they do not feel pain. nine0011
And that, by the way, is really bad. For example, accidentally touching a hot stove might result in a third-degree burn, instead of the small blister that would result if they quickly figured out what was happening and pulled their hand away.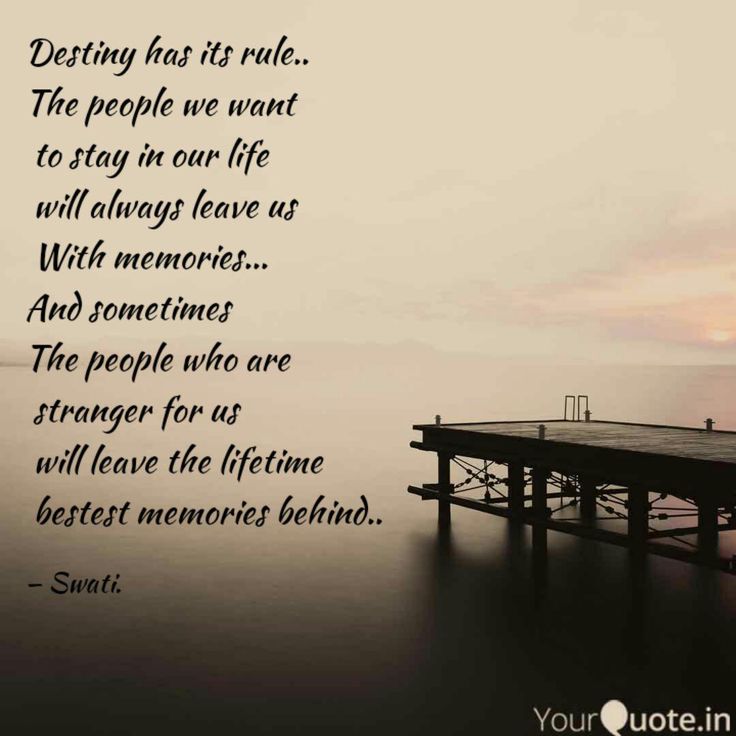 According to available statistics (which, for quite obvious reasons, are extremely small), the average life expectancy of such insensitive people is significantly below the average.
8. The most common pain
Image copyright Getty Images
Image caption,
The most common pain in developed countries is pain in the lower back.
This is back pain. Approximately 27% of people in developed countries claim to suffer from low back pain.
Whereas from constant headaches or migraines - only 15%. Experts advise not to disdain physical exercises and not to gain excess weight.
However, this is a consequence of our evolutionary successes. Bipedalism is not at all conducive to spinal health. Quadrupeds, in which the weight is distributed much more evenly, do not face back pain. nine0011
9. What hurt kings and dinosaurs
Photo copyright, Getty Images
Image caption,
Both kings and dinosaurs suffered from gout.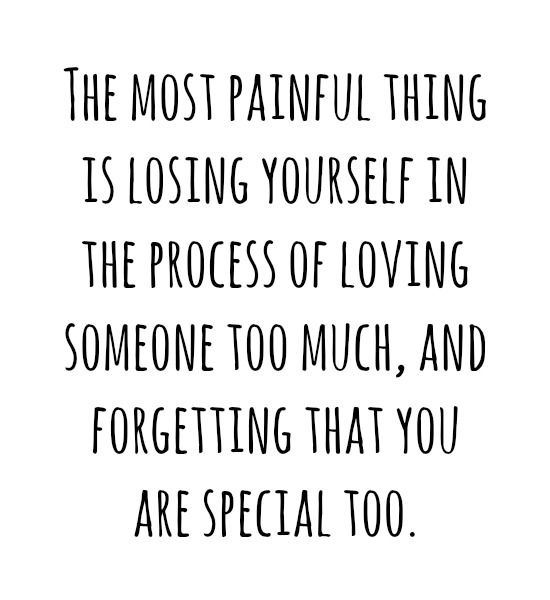 True, there is a dragon here, but it is probably a close relative of the Tyrannosaurus rex
Gout, also known as arthritis, used to be called the disease of kings, since it was allegedly the result of excessive consumption of fatty foods and alcohol.
It is clear that in the distant Middle Ages only very wealthy people could afford it. We now know that gout pain is caused by the formation of sharp uric acid crystals inside the joints. nine0011
Examination of the skeletal upper limb of a female Tyrannosaurus rex (which palaeontologists named Sue) showed that this particular Jurassic predator also suffered from gout, and in a very advanced form. It is likely that Sue suffered from chronic pain throughout the last years of her life.
10. The nature of pain is not at all unambiguous
The author of the photo, Getty Images
Image caption,
Sometimes pain turns from a symptom into a disease.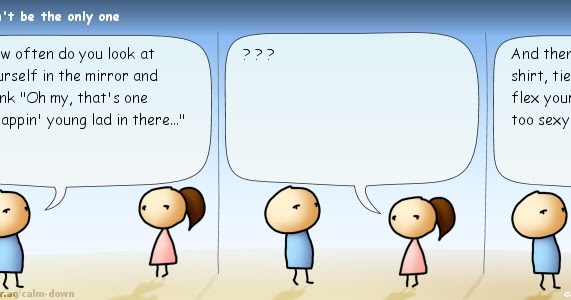 It hurts everywhere, and why is not clear
Pain is a symptom, which, however, gives only a general idea that something is wrong, but does not give any specifics.
And in patients suffering from central pain syndrome, the pain itself becomes the disease, not its symptom.
Such patients complain of pain throughout the body, with sensations ranging from "pins and needles" to "strong pressure". In this case, the brain is not just a registrar and processor of pain sensations, but also their main generator. nine0011
11. Don't underestimate your brain
Image copyright, Getty Images evaluates the signals it receives, deciding how serious the danger is and whether immediate action should be taken.
Having received an alarm signal, the brain immediately tries to answer the main question: "How dangerous is this all really?" nine0011
In assessing the situation, our central processor uses all the information it has at its disposal: from subjective, coming from our past experience, to objective, obtained from the whole complex of physical and chemical parameters of the body.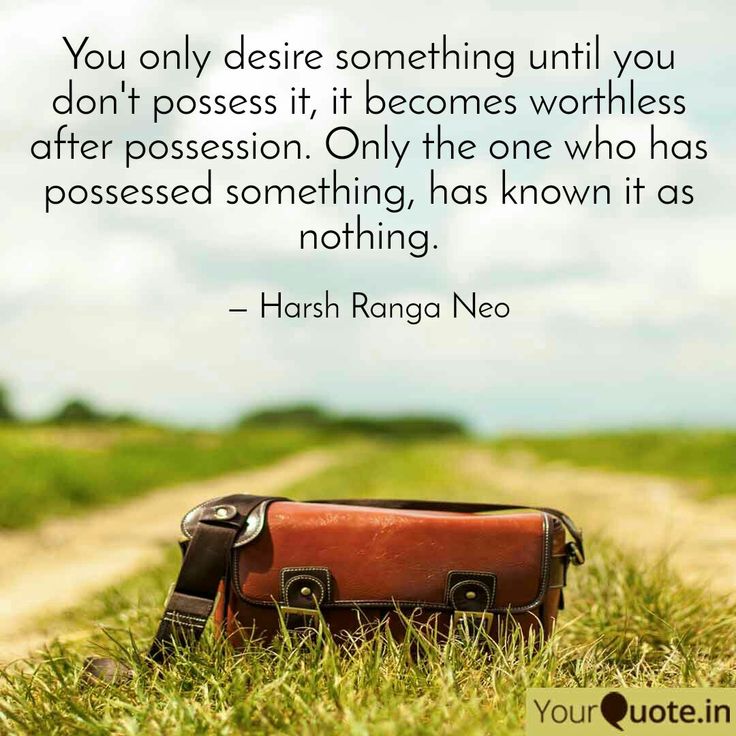 And having received a signal, it sends "instructions" to the nerve endings on how to behave. Canadian physician Paul Ingram described the process in this imaginary dialogue:
Image copyright, Getty Images
Image caption,
The brain commands neurons as it wants, and they have to obey
Nerves: Problem! Problem! Huge! Big! Red alert! Turn on immediately!
Brain: Mmmmm, right? Okay, I took note. But guys, I have a database here, sorry, it's strictly secret, so take my word for it: it's not all that scary. Relax.
Nerves : No, no, listen, this is all very serious!
Brain: Nope, I don't believe it.
Nerves: Look, maybe we don't have access to this "information" that you talk about all the time, but we know very well what tissue damage is! And we're not playing games here. We won't shut up until you take action!
Brain (in the voice of a hypnotist): You no longer remember what it was.
There is absolutely no need to send me signals. Everything is absolutely fine, breathe deeply…
Nerves: Ah, yes… What are we talking about? Damn, it looks like they just wanted to report something important... Well, okay, we'll be back later. nine0011
12. The ultimate boss
Photo credit, Getty Images
Photo caption,
The brain decides how to regulate the pain button in our body, and why sometimes it stops at six and sometimes at ten, we are up to we still don't know for sure
The brain can really twirl its peripheral nerve endings as it pleases.
If he doesn't like something, he can ask for more information. Or maybe order his subordinates not to fuss. nine0011
In recent years, a lot of information has appeared, according to which nerves in the periphery can actually change both physically and chemically, possibly following a command coming from the brain.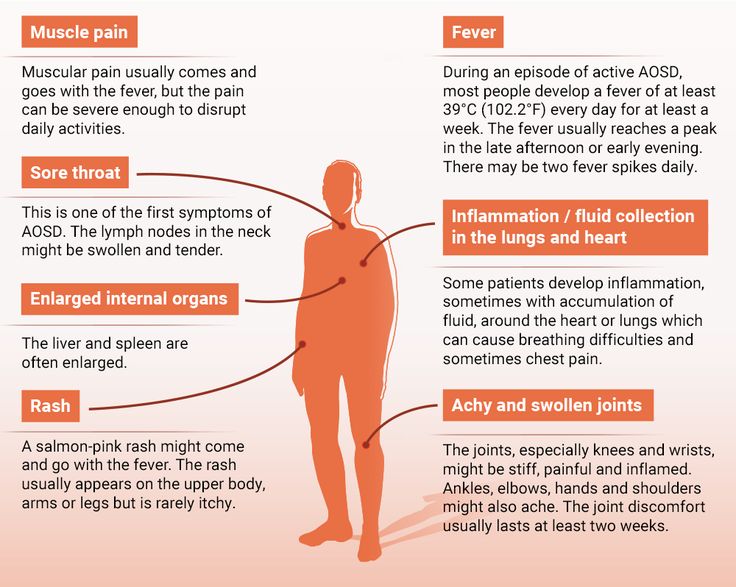 As the same Paul Ingram noted: "The brain can not only turn the button that controls the sound, but easily change all the equipment, changing the signal itself long before it enters the speakers."
Conclusion
The final nature of pain, despite the fact that it is an integral part of the existence of all living beings, is still not known to us. nine0011
Why is pain so difficult to measure and relieve?
Sign up for our 'Context' newsletter to help you understand what's going on.
Image copyright, Getty Images
Surprisingly, we sometimes have a hard time explaining how we feel when we're hurt. That is why doctors are developing new ways to assess and treat severe pain, which is what columnist 9 talks about.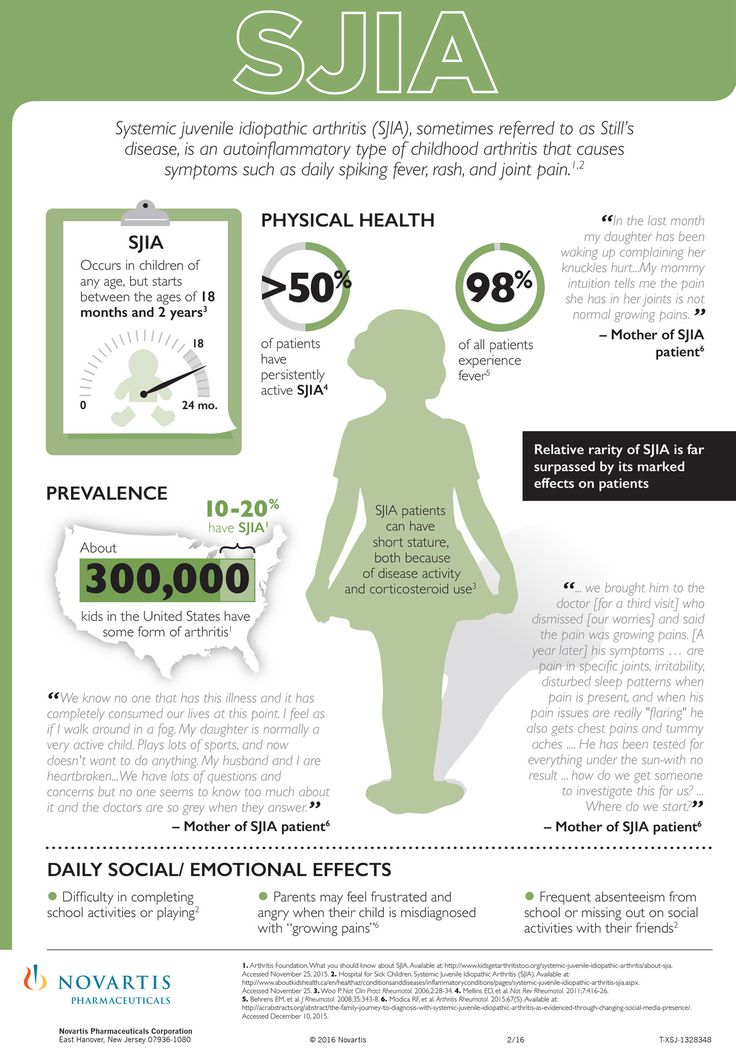 0020 BBC Future .
One night in May my wife woke up, sat up in bed and said, "I'm in terrible pain right here." She felt her stomach and grimaced in pain.
Sex and pain: stories of women living without intimacy
Why is pain pleasant?
How to learn to live 200 years without getting sick
"I think I have something serious," she complained. Still not really waking up, I noticed that it was two in the morning on the clock. I asked her to describe the pain. "It's like something is constantly biting into me," she replied. nine0011
An hour later she got worse. "Now it hurts even more," she said, just awful. "Can you call the doctor?"
Luckily, the family doctor answered the phone at 3:00 am, listened to her about her symptoms, and concluded, "Maybe it's appendicitis. Did you have it removed?" It turned out not.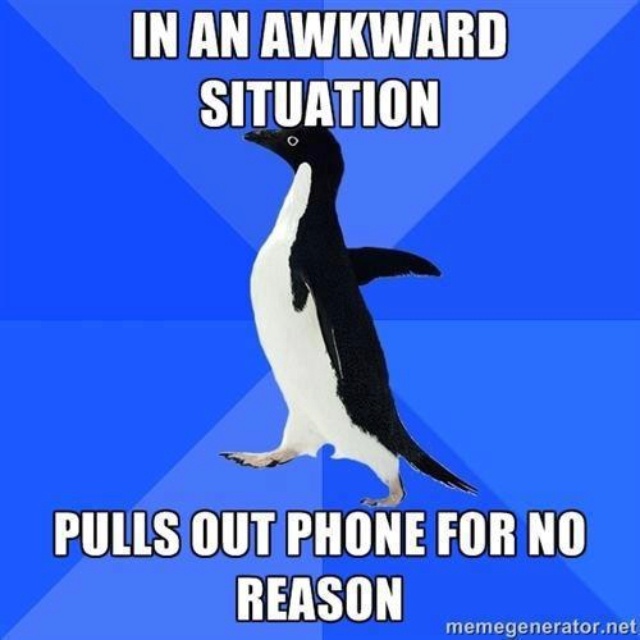 "Appendicitis cannot be ruled out," he said, "but if it were serious, you would be in much more pain. Go to the hospital in the morning, and now drink paracetamol and try to sleep."
Less than half an hour later, everything happened again. She woke up for the third time, but the pain was already so excruciating and unbearable that she just screamed like a witch being burned at the stake.
Skip the Podcast and continue reading.
Podcast
What was that?
We quickly, simply and clearly explain what happened, why it's important and what's next.
episodes
The End of the Story Podcast
There was no point in comforting her and playing for time. I called a taxi, quickly pulled on my clothes, put on a dressing gown, and we hurried to St. Mary's Hospital.
It was almost 4 am on the clock. nine0011
A nurse in the emergency room poked a needle into my wife's wrist and asked, "Does it hurt? Is it like this? Is it like this?" and concluded: "Impressive. You have a very high pain threshold."
The cause of the pain was pancreatitis.
She was prescribed a course of antibiotics and had an operation to remove her gallbladder a month later.
"This is a minimally invasive surgery," the surgeon said nonchalantly, "so you'll be back to normal very quickly. Some patients feel so good after surgery that they take the bus home." nine0011
However, his optimism was premature. My lovely wife, with her amazingly high pain threshold, had to stay overnight in the hospital and returned home the next day, pumped full of painkillers. When their effect wore off, she simply twisted in pain.
Image copyright, Getty Images
Image caption,
Her hand contains some of the densest clusters of nerves in the human body
While recovering from surgery, looking at how she grimaced, clenched her teeth and only occasionally allowed herself to scream, until a long course of ibuprofen and codeine helped her overcome the pain, I asked myself various questions.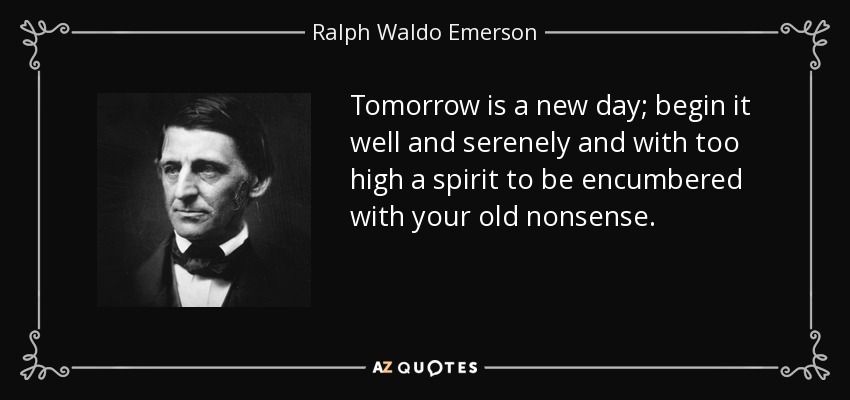 nine0011
The most important of them was: "Can any doctor talk confidently about pain?" Both the family doctor and the surgeon made remarks and suggestions that seemed to me overly cautious, generalized, incompetent, and even potentially dangerous.
I also wondered if there were any terms that could help a doctor understand what kind of pain his patient is experiencing.
I recalled how my father, who worked as an internist in a public hospital in south London in the 1960s, spoke of the colorful descriptions of pain symptoms he had heard: "as if someone attacked me with a stapler", "as if I have rabbits running down my back", "as if someone opened a cocktail umbrella in my penis..."
Few of these descriptions matched the symptoms listed in medical textbooks, he said. So what should he do? Guessing and prescribing everyone aspirin?
I wanted to know how pain is understood in the medical community, what words are used to call something that cannot be seen and measured simply by listening to the subjective opinion of the patient, and that can be cured only with the help of opium derivatives, which were used in the Middle Ages.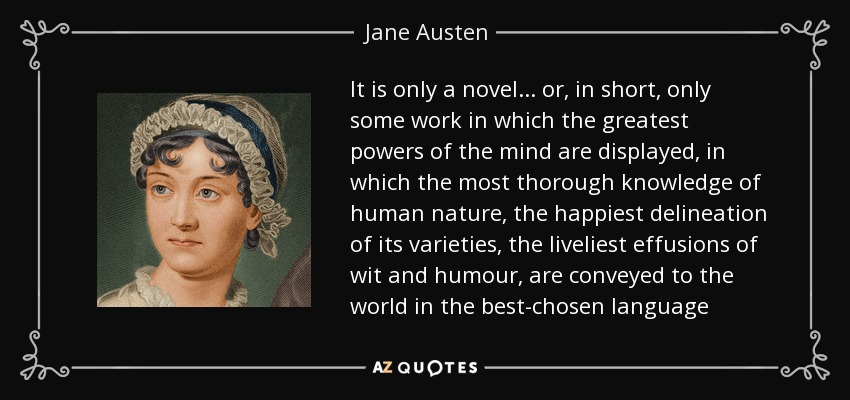 In many countries of the world, the main clinical method for studying pain is the McGill pain questionnaire, created in 1970s by two scientists from McGill University - Dr. Ronald Melzak and Dr. Warren Thorgerson. It is still one of the most common means of measuring pain.
Melzak began to write down the words that patients used to describe pain, and divided them into three groups: sensory (including "heat", "pressure", "pulsation" or "beating"), affective (associated with emotions, including "exhausting", "nauseous", "debilitating" or "terrifying") and finally evaluative (related to experience, from "annoying" and "annoying" to "terrible", "intolerable" and "tormenting") . nine0011
Unfortunately, all these words sounded like the duchess was complaining about the ball, which did not live up to her expectations. However, it was this Melzack pain matrix that formed the basis of the McGill Pain Inventory.
The patient is read aloud a list of epithets describing pain, and he says whether each word fits what he is experiencing.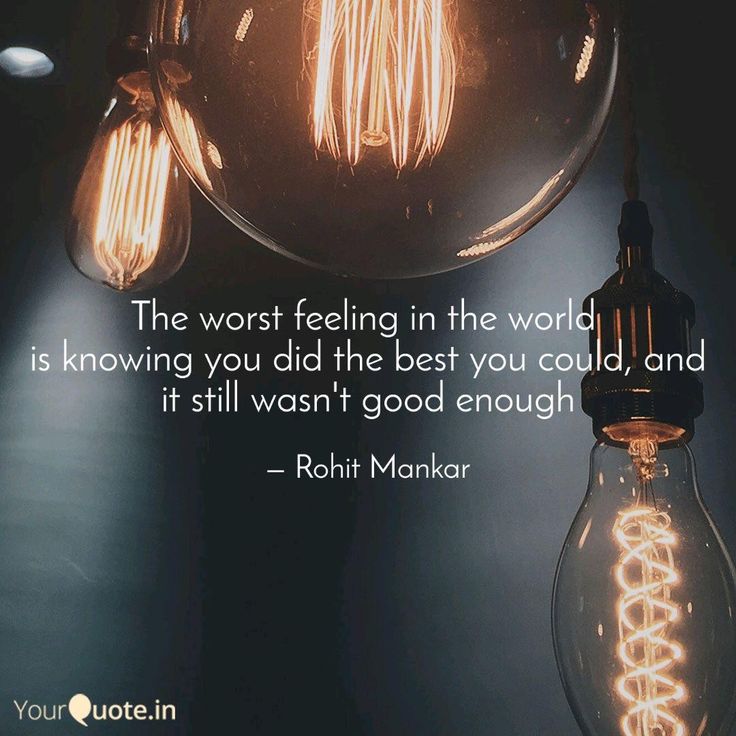 If yes, then he needs to determine how strong this sensation is.
Doctors then check the appropriate boxes and calculate the result, which can be expressed either as a number or as a percentage, and subsequently use it to determine whether the treatment has given the desired result. nine0011
Image copyright, Getty Images
Image caption,
Women who have experienced childbirth often find any other pain relatively mild
A more recent variant is the National Pain Management Initiative's Pain Quality Scale.
Patients are asked on a scale of 1 to 10 to rate how "strong" or "sharp", "hot", "dumb", "cold", "sensitive", "muffled", "tickly", etc. their pain has been for the last week. nine0011
The problem with this approach was the inaccuracy of the scale from 1 to 10, where 10 is "the worst pain you can imagine." How can a patient imagine the worst pain and assign a serial number to their own pain?
The average British middle class who has never been in combat is unlikely to imagine anything worse than a toothache or a tennis injury, while women who have given birth can rate any other pain as 3 or 4.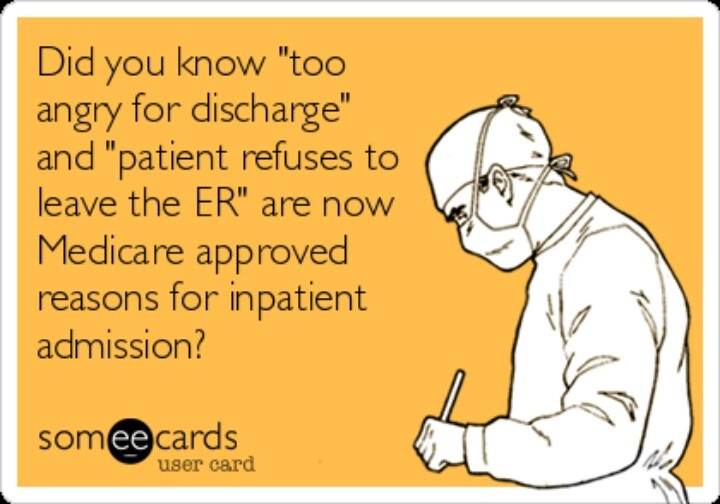 A friend of mine, a writer specializing in World War I, drew my attention to Stuart Cloyt's memoir The Victorian Son (1972), in which the author recounts his time in a field hospital.
He marvels at the strength of the spirit of the wounded soldiers: "I heard the guys in their beds crying from weakness, but they never asked for anything but water or a cigarette. The only exception was a man with a hole through his hand. I think that this is the most painful the worst possible wound, because when the muscles of the arm contract, the tendons stretch the flesh like a rack." nine0011
Stephen McMahon of the London Pain Consortium, set up in 2002 to conduct international pain research, is skeptical about pain quantification questionnaires.
"There are a lot of problems when trying to measure pain," he says. "It seems to me that the fascination with numbers is an oversimplification. Pain is not one-dimensional. It is characterized not only by intensity, but also by many other factors - how dangerous it is, how emotionally difficult how it affects the ability to focus.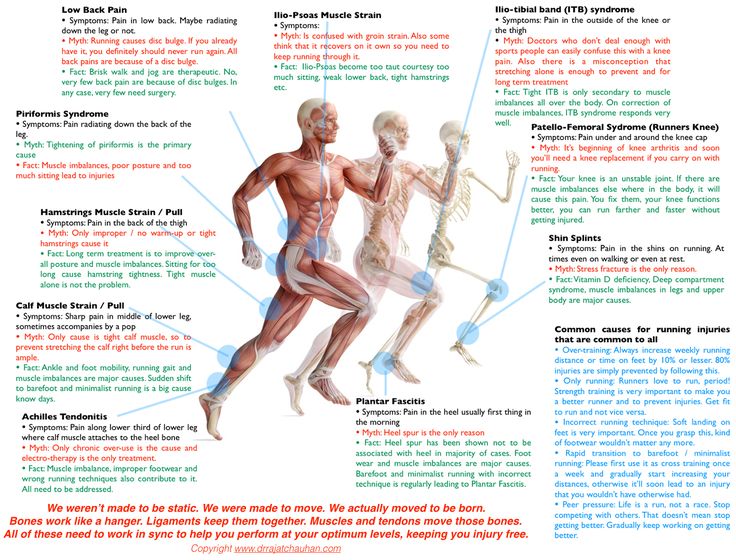 nine0011
"I think it's primarily regulators who want to measure pain - they think it's necessary to understand how effective a drug is," he adds.
Pain may be acute or chronic. Acute pain is a temporary or single sensation of discomfort, which, as a rule, can be treated with medications. Chronic pain does not go away with time and becomes an unpleasant companion of a person with whom he has to put up with. nine0011
Patients with chronic pain develop resistance to drugs and therefore need to find other treatments.
"I would say that 55 to 60 percent of our patients suffer from low back pain," says Adnan Al-Kaisi, who heads the Center for Pain Management and Neuromodulation at Guy's and St. Thomas Hospital in London, Europe's largest institution whose activity is devoted to the study and elimination of pain.
"The reason for this is simple: we don't pay attention to the needs of our body, how we sit, stand, walk, and so on.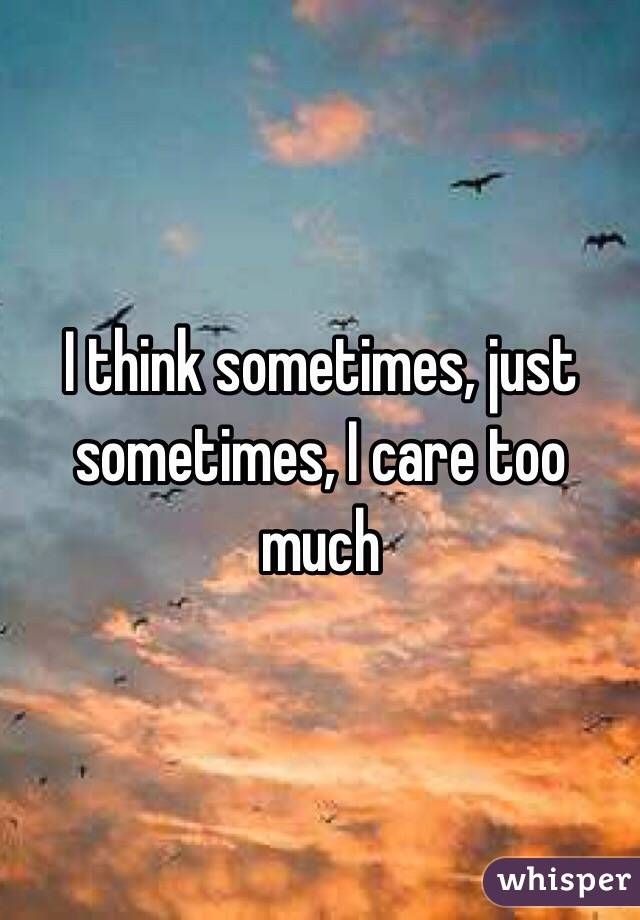 We sit for hours at the computer, thereby putting a lot of stress on the small joints in the lower back," he explains. nine0011
Photo credit, Science Photo Library
Photo caption,
Pain is transmitted by nerve cells from the extremities to the spinal cord, and from there to the brain
pain has increased significantly, and "losses due to lost working days are estimated at 6-7 billion pounds."
The clinic also treats severe chronic headaches and accidental injuries that affect the nervous system. nine0011
Do they still use the McGill Pain Inventory? "Unfortunately, yes," says Al-Kaisi. "It's a subjective method of measurement. But the pain can be exacerbated by a domestic quarrel or problems at work, so we try to find out what kind of lifestyle a person leads, how he sleeps, how he walks and it's worth it, what an appetite he has. It's not only about the patient's condition, but also about his environment."
The difficulty is to turn this information into scientific data.
"We're collaborating with Raymond Lee, chair of biomechanics at South Bank University, to see if pain can be objectively measured in a patient's impairment," he says. nine0011
"They are trying to develop a tool, something like an accelerometer, that will give an accurate indication of how actively a person can move and tell the cause of pain based on how they sit or stand. We really want to find a new way to assess pain, rather than just asking people how bad their pain is," Al-Qaisi explains.
The clinic also has patients with symptoms that are much worse than low back pain. Al-Qaisi tells of a patient - let's call him Carter - who suffered from ilioinguinal neuralgia, a terrible disease that causes severe burning and stabbing pain in the groin. nine0011
"He had surgery on his testicles and damaged his ilioinguinal nerve. The pain was unbearable: when he came to us he was taking four or five types of medication, including very high dosage opiates, anticonvulsants, opioid patches, plus paracetamol and ibuprofen.
His life was turned upside down, he risked losing his job," al-Kaisi describes the patient's condition.
This case was one of Al-Qaisi's biggest successes.
Since 2010, Guys & St. Thomas Hospital has been offering four weeks of inpatient care to adult patients whose chronic pain has not been treated elsewhere. nine0011
Patients leave their familiar environment and are seen by doctors of various specializations, including psychologists, physiotherapists, and occupational health and nursing professionals. They then collectively develop a program to educate the patient on pain management strategies.
Many of these strategies are related to neuromodulation. This term is very common in pain management circles.
In simple terms, neuromodulation is the distraction of the brain from the constant processing of pain signals from the peripheral nervous system. Sometimes clever technologies using electric current are used for this.
nine0011
Photo credit, Science Photo Library
Image caption,
Implantable device treatment of nerve endings in the spinal cord with a weak electrical current can help relieve chronic pain
"We were the first center in the world to use spinal cord stimulation technology - Al-Kaisi says proudly, "We send a small electrical shock to the spinal cord by inserting a conductor into the epidural space. The voltage is only one or two volts, so the patient only feels a slight tingling in the area that was hurting him before." nine0011
"The patient feels nothing but less pain. It's non-invasive - we usually send patients home the same day," he adds.
When Carter, the same guy with groin pain, failed to respond to other treatments, Al-Qaisi decided to try his own method.
"We put him through what's called spinal cord stimulation," says Al-Qaysi. "It overexcites the spinal cord and sends impulses to it and to the brain.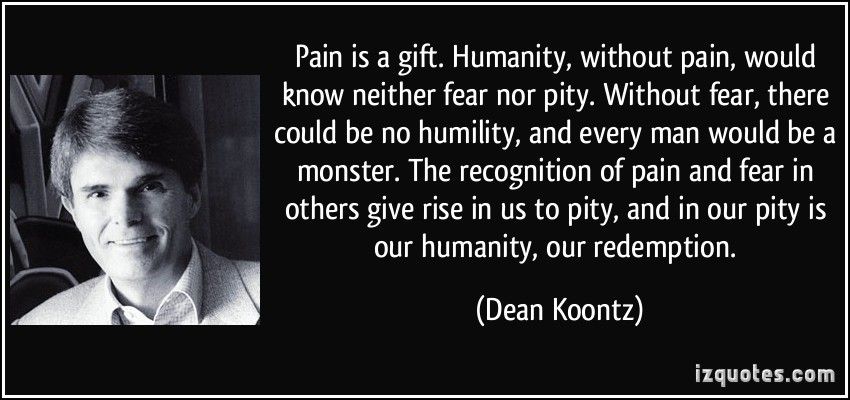 After ten days, the patient's own assessment of the pain was 70% less." nine0011
"I received a very nice e-mail from him saying that I had changed his life, that there was no more pain, and that he was returning to a normal life. He said that he managed to save his job and marriage, and he wants to play sports again. This is an incredible result, and it is impossible to achieve it by other methods," says Al-Kaisi.
According to Irene Tracy, Head of the Department of Clinical Neuroscience. Nuffield at Oxford University, the most recent advance in pain assessment is the understanding that chronic pain is a distinct entity. nine0011
"We always thought that chronic pain is just like acute pain, only lasting a very long time," she explains. "If this is true, then once the cause of acute pain is removed, chronic pain will also go away. This turned out to be far from the truth." .
"Now we see chronic pain as a shift to a different place, with different mechanisms, including changes in gene expression, chemical production, neurophysiology and neuronal function.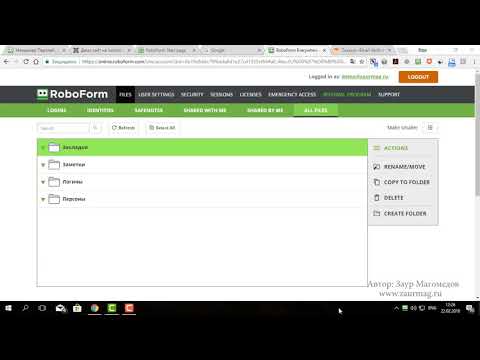 Now we look at chronic pain in a completely new way. This is a new word in areas of pain management," says Tracey. nine0011
Journalists dubbed Tracy the "Queen of Pain". Despite this nickname, in life she does not look at all intimidating: she is an energetic, friendly woman of fifty with burning eyes and incredibly fast speech.
She speaks about pain with skill. She can easily define "severe pain", which, according to the McGill Pain Inventory, will pull on 10 points: "I have three children, and now my 10 points are very different from 10 points before childbirth. In my understanding, this scale has undergone significant changes." nine0011
But how does she explain the extreme pain to those who have never given birth? "I say, 'Imagine your hand being slammed into a car door - that's 10'."
"She fills the gap between what you see and what you are told. Thanks to it, we can explain why the patient is in pain, although the source of the pain is not visible either on the x-ray or anywhere else.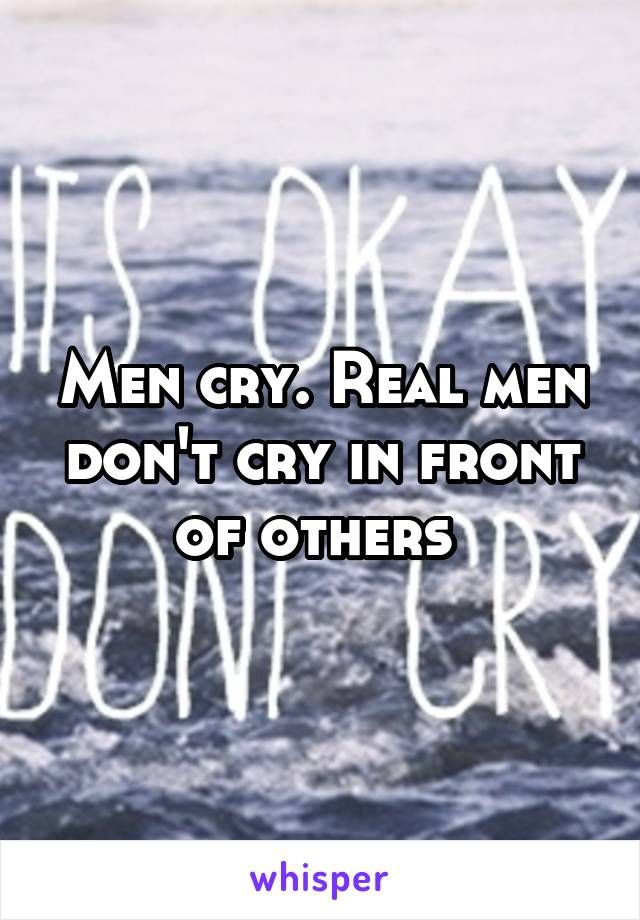 We help to reveal the truth and prove that a person is really in pain, although no one believes him."
However, you can't just "see" how the pain glows and pulsates on the screen.
"Brain imaging has taught us a lot about the neural networks in the brain and how they work," she says. "However, it's not a pain measurement tool. It's a tool that gives us a striking picture of the anatomy, physiology, and neurochemistry of the body and can tell us why pain and how to manage it.
According to her, access to the human brain can be obtained by fairly simple mechanical methods - such as the Al-Qaisi wire to stimulate the spinal cord. nine0011
"There are now devices that attach to the head and allow manipulation of different parts of the brain. They can be worn like bathing caps. These are portable and ethical brain stimulation devices. They are easy to use and clinically proven to be effective for elimination of consequences of strokes and for rehabilitation".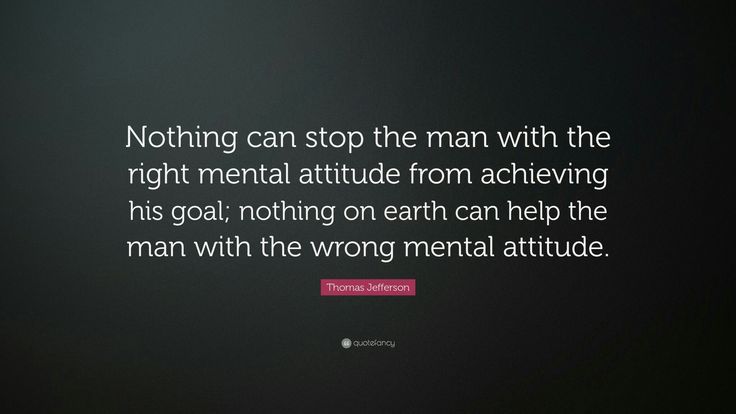 Image copyright, Science Photo Library
Image caption,
Burning pain following a herpes zoster infection can be unbearable
Scientists at the Human Pain Research Laboratory at Stanford University, California, are studying individual responses to pain to better target treatments.
The center was founded in 1995 by a person with a speaking surname Martin Angst (the word angst in translation from English means "fear", "anxiety", "anxiety" - bbcrussian ) from the Department of Anesthesiology.
His first research was related to the search for reliable methods for the quantitative measurement of pain. Then Angst, together with an assistant with no less telling surname Martha Tingle (the word tingle in English means "tingling", "tingling", "burning" - bbcrussian ), he began to study the pharmacology of opiates, such as how quickly a person becomes addicted to medications.
The lab has conducted research on several types of pain, including migraine, fibromyalgia, and facial pain, but the largest study was on back pain.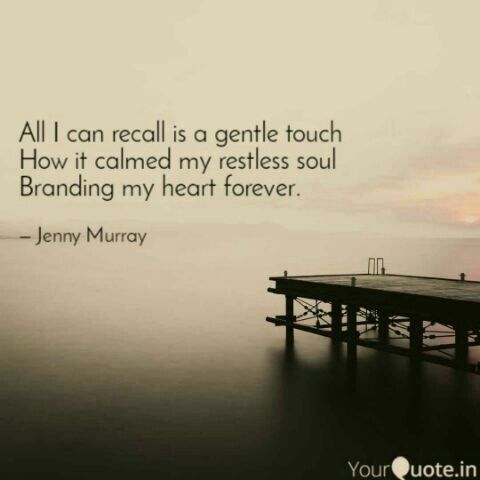 The US National Institutes of Health has awarded a $10 million grant to explore alternative drug-free treatments for low back pain. nine0011
These include mental practices, acupuncture, cognitive behavioral therapy and neural feedback. This set of methods may seem purely Californian to some, but the laboratory takes them very seriously and attracts a lot of patients to the study in order to create an extensive database.
A distinctive feature of the assessment process is that the psychological state of patients is also measured: the level of depression, anxiety, anger, physical functioning, pain behavior, and the impact of pain on their lives are measured on a certain scale. Doctors plan to use this information to develop individual treatments. nine0011
The Human Pain Laboratory is headed by Sean Mackey, Professor of Anesthesiology, Perioperative Pain Medicine, and Neuroscience at Stanford University.
"Sometimes people commit suicide to get rid of pain," he says.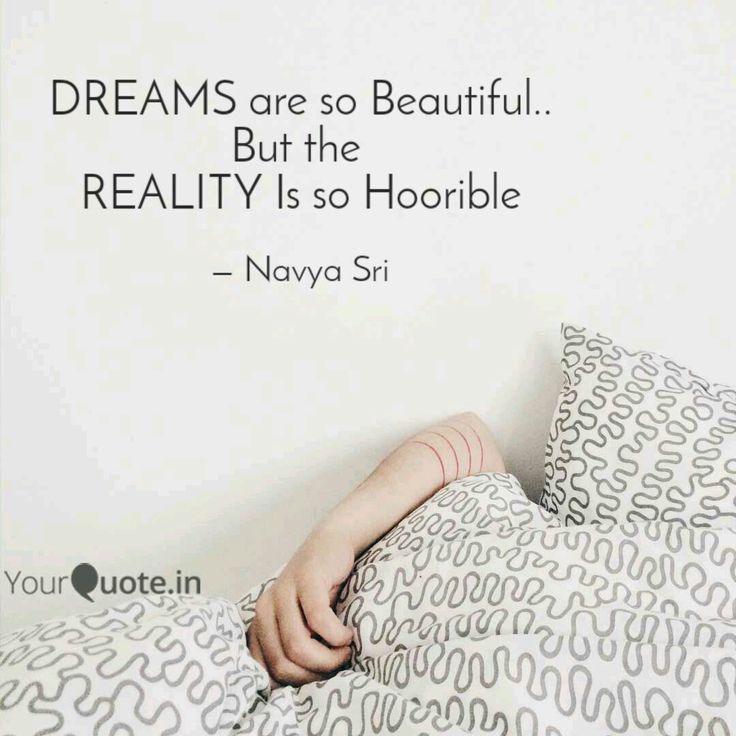 to drill into his skull just to get rid of it," he says. nine0011
When asked about his biggest successes, he talks about simple solutions. "Early in my career, I focused on the obvious side of pain - that is, on the areas where it occurred. I resorted to medical interventions, and some patients got better, while others did not. So I began to listen to their fears and anxieties and work with them and ended up focusing on the brain," Mackie says.
"One day a girl came to me with a terrible burning sensation in her hand. The hand was constantly swollen. Any touch to it seemed unbearable," he says. nine0011
Mackey noticed that she had a scar on her arm from a carpal tunnel operation. Assuming that this was the problem, he injected Botox, a muscle relaxant, at the site of the scar.
"A week later, she came to me, hugged me tightly and said: for the first time in two years, I was able to hold my daughter in my arms. I have not been able to do this since the moment she was born.