Herbs for mood stabilization
7 Herbs That Will Boost Your Mood
Health and Fitness
Studio Pilates
Exercise, getting more sleep, and meditation are all known to help zap stress and boost your mood, but there's another trick that can have you feeling positive: Herbs. Simply adding some of these natural ingredients to your next salad or cup of tea could help improve your state of mind.
Certified holistic nutritionist Michelle Pellizzon agrees that herbs are powerful when taken regularly—particularly if they're adaptogens, a type of substance uniquely designed to help the body handle all types of stress. "Any adaptogen you pick and take regularly is going to help with your anxiety, stress, and mood. The key is to take them daily in small doses over an extended period of time." Of course, any symptoms of depression, anxiety, or other mental health issues should be urgently treated by your doctor—but simply incorporating these natural remedies into your diet could help to naturally alleviate stress, improve the quality of your sleep, and even help you to feel more focused and productive.
Keep scrolling for more expert-backed herbs that can help to help lift your mood.
Rhodiola
You might know Rhodiola by its other names; arctic or golden root. This herb is an adaptogen, which means it's an amazing stress-buster. "These magical little guys bring your body back to its ideal state of homeostasis. For example, if you're stressed, adaptogens can curb your cortisol levels and help you chill out. But if you feel lethargic, taking the same adaptogen can make you feel energized. Again, they help your body 'adapt' to whatever is happening in your life," Pellizzon explained. Basically, if you're feeling particularly strung-out or exhausted right now, this ingredient can help you handle life.
St John's Wort
Dubbed "the sunshine herb," by holistic health gurus, St John's Wort is often used to combat symptoms of depression. And while it's important to note that the supporting science isn't exactly robust, many holistic experts see the herb making a positive impact on their clients' lives.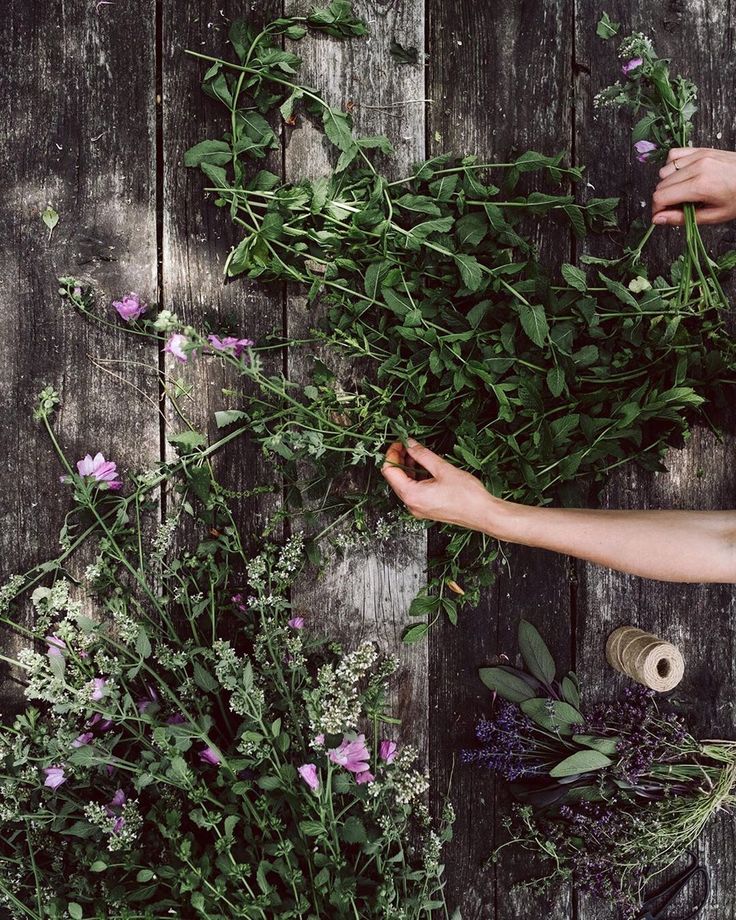 St John's Wort works by suppressing the breakdown of serotonin and consequently improves mood. It's also composed of other active ingredients that can help you deal with anxiety.
Before you order St John's Wort supplements, it's important to know that this herb doesn't play well with some other medications, including antidepressants. If you are taking any medication, be sure to speak to your doctor before adding herbs like St John's Wort to your daily routine.
Mucuna Pruriens
Pellizzon takes mucuna pruriens herself, and swears by it. "Mucuna pruriens actually contains l-dopa, a precursor to dopamine production in the brain. I find that when I take it, I'm more positive and in a better mood. It's like a happy pill!" She added that the herb is also excellent for brain function and reducing stress.
Holy Basil
Medicinal herbalist, Daniela Turley, says holy basil supports the nervous system, which in turn can help you approach stressful situations with more calm.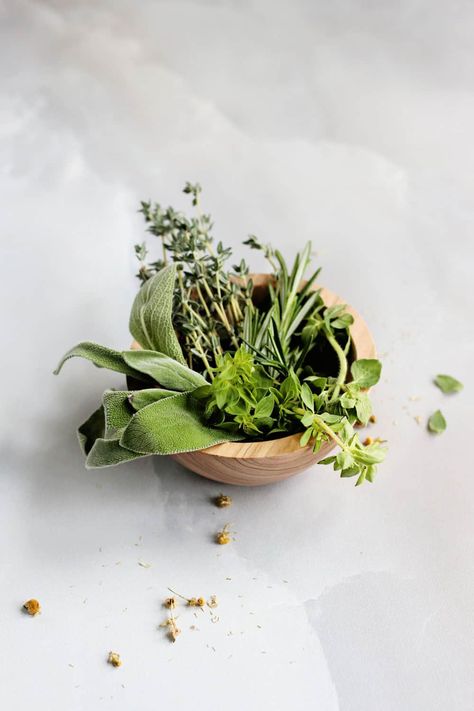 "This adaptogenic herb has also been shown to reduce blood sugar and lipids and has been shown to be hepatoprotective (protects the liver)," Turley told Studio Pilates. Of course, it needs to be taken regularly to get the full effects.
Licorice
In natural medicine, licorice is used for adrenal support, which can help manage stress. Turley suggests drinking tea with licorice root, explaining that it has "an amazing super-sweet taste that is additionally great for keeping sugar cravings at bay. It's a perfect afternoon-pick me up or after-dinner beverage." Either use tea bags or a infuse a knob of liquorice root in hot water.
Ginseng
Ginseng is an ancient cool climate herb found mainly in North America and Eastern Asia. It's been used in Chinese traditional medicine for centuries and is a well-known adaptogen. Lee Holmes, blogger and holistic nutritionist, told us more: "This wonder herb contains an active component called ginsenoside, which has been proven to hold anti-inflammatory and immune boosting properties.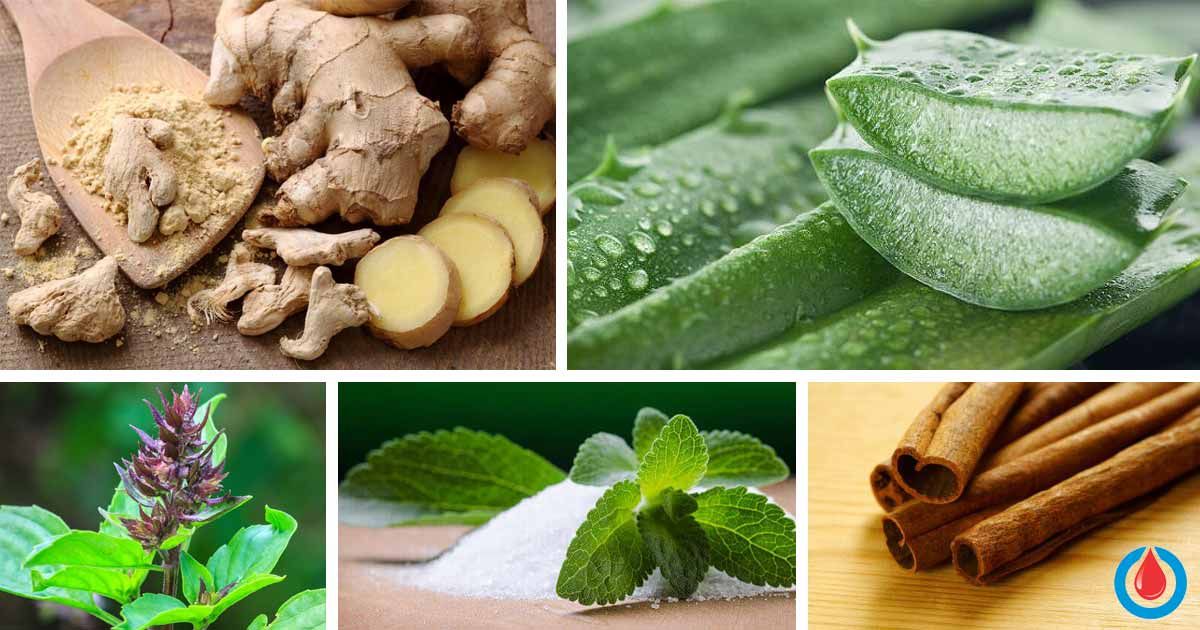 Research has demonstrated that it may improve the immune and psychological function when the body is overrun with infectious foreign bacteria by increasing the amount of antibodies produced." So, get your hands on some ginseng tea, asap.
Lemon Balm
When life gives you lemons, take lemon balm. Holistic insiders consider this member of the mint family to be rejuvenating, and it was used as far back as the Middle Ages to reduce mood-killers such as stress, poor appetite, and insomnia. Several studies back up this belief. Researchers found that lemon balm, partnered with other calming herbs such as valerian, hops, and chamomile, can help treat anxiety and promote sleep.
Guest Writer: Jasmine Garnsworthy
Image Credit: Supercharged Food

Herbs for Bipolar Disorder: Types, Research, and Benefits
Many people with bipolar disorder consider natural and alternative treatments. Let's look at the research behind some herbs people use for this condition.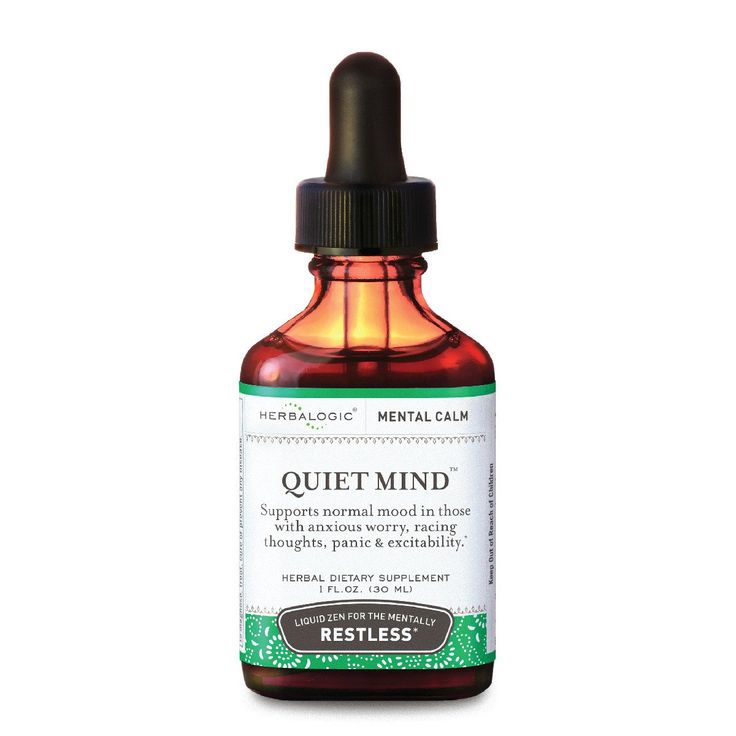 For many people living with bipolar disorder, herbal supplements can be a helpful addition to a traditional treatment regimen.
Herbs may be an attractive option, as they help address common bipolar symptoms that are often untreated or undertreated, such as:
anxiety
insomnia
cognitive difficulties
These symptoms often fall outside the realm of typical bipolar medications.
Another draw is that herbs tend to have fewer side effects than many pharmaceutical drugs.
According to one study, 40% of people with bipolar disorder reported having used complementary and alternative medicines, such as herbs, supplements, homeopathy, or acupuncture.
It's important to note that some herbs people use to treat bipolar disorder aren't supported by bipolar disorder-specific research. However, these supplements do have research-backed benefits for certain symptoms that are common in bipolar disorder, such as stress and insomnia.
Ashwagandha (Withania somnifera) is an herb people have used for millennia in Ayurvedic medicine.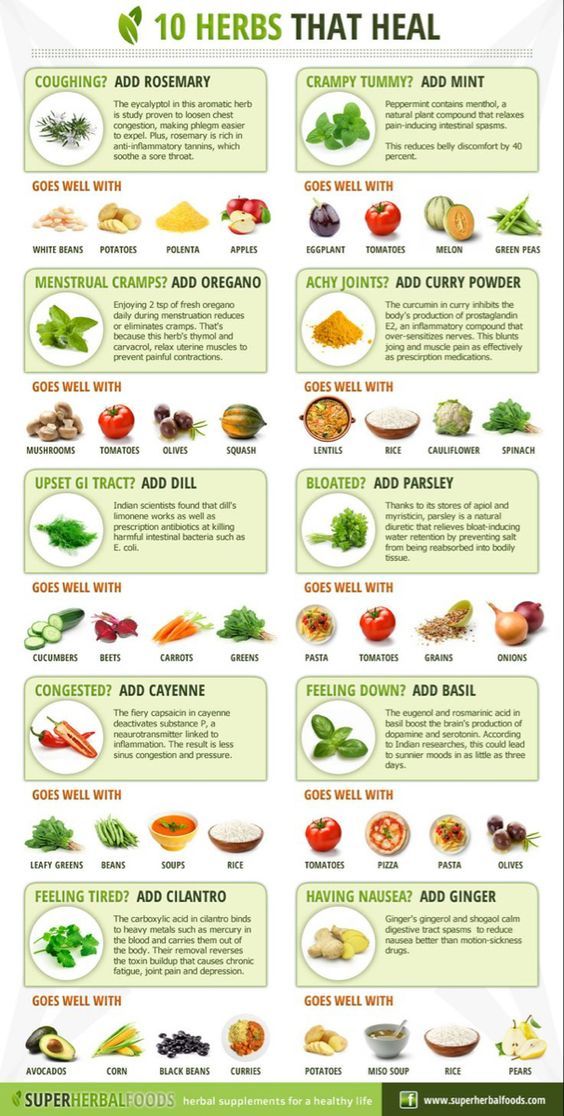 It's also known as Indian ginseng, and it may help boost cognition in people with bipolar disorder.
People use ashwagandha to help lower stress, improve stamina, and boost concentration levels.
Ashwagandha belongs to a class of medicinal herbs known as adaptogens, which essentially "adapt" to your body's needs. These herbs help boost your body's natural ability to handle mental, emotional, and physical stress.
Many people with bipolar disorder experience cognitive symptoms both during and after mood episodes. These impairments can take a heavy toll on your overall well-being and ability to function.
One study looked at the effects of taking a standardized extract of ashwagandha on cognition in bipolar disorder. A total of 53 participants took 500 milligrams per day of ashwagandha for an 8-week period, adding the supplement to their usual maintenance medications.
As a result, participants experienced significant benefits in three tests of cognition.
The researchers suggest that ashwagandha may help improve auditory-verbal memory, reaction time, and social cognition.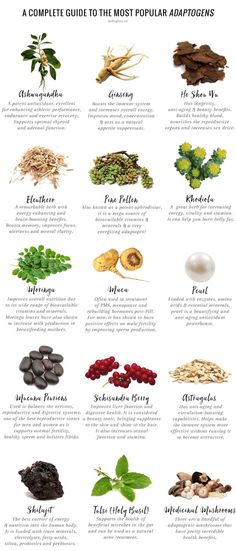 It also appears to have a solid safety profile with few potential side effects.
Many people with bipolar disorder experience anxiety and insomnia between mood episodes and even after their primary symptoms are under control.
Valerian is a medicinal herb that people have used as far back as Ancient Greece and Rome. It's considered a nervine, a type of herb used to help the nervous system.
Research suggests that valerian may be able to help with these symptoms, as the herb appears to act on GABA receptors in the brain to reduce anxiety and insomnia.
Side effects appear to be minimal and may include daytime sleepiness at higher doses.
Lemon balm (Melissa officinalis) is a lemon-scented nervine in the mint family. It may also address symptoms related to anxiety, memory, and insomnia, which may occur between episodes.
People have used lemon balm for centuries in traditional medicine as a mood enhancer, an astringent, and a fix for nervous headaches, among many other uses.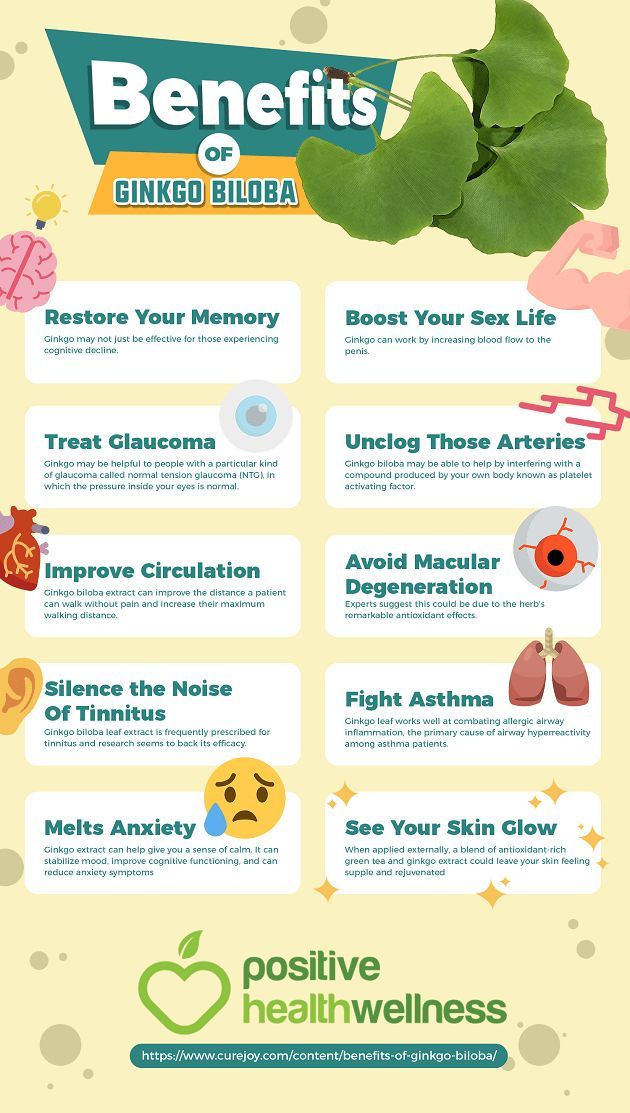 Research indicates that lemon balm may enhance memory and well-being in some people.
One report showed that a single dose of the herb improved memory function and created a feeling of calmness in healthy participants. When combined with valerian, lemon balm was also shown to reduce test-induced anxiety.
Overall, researchers suggest that lemon balm may have potential to treat mild anxiety and insomnia in people with bipolar disorder.
Rhodiola rosea, or golden root, is an adaptogenic herb that people have used for millennia to relieve depression, fatigue, and stress.
While it's been shown to have a positive effect on anxiety, some experts warn against using rhodiola in bipolar as it can trigger manic episodes in some people.
Still, other experts suggest that the herb may be helpful for those taking mood stabilizers and who mostly experience depression with only occasional hypomanic symptoms.
Rhodiola is not recommended for people taking antidepressants or monoamine oxidase inhibitors because it can cause serotonin syndrome.
This is a cluster of side effects you can experience if high levels of serotonin build up in your body.
Symptoms of serotonin syndrome may include:
irritability
rapid heartbeat
nausea
shivering
diarrhea
dilated pupils
Passionflower (Passiflora incarnata) is another ancient nervine that people have long used to treat anxiety, insomnia, menstruation issues, and burns. Passionflower may act on GABA receptors in the brain and is considered an effective stress reducer.
Research suggests that passionflower may help people with chronic insomnia and memory problems. The herb also shows positive effects when people take it during episodes of anxiety, restlessness, sleeplessness, and depression.
It's thought to affect depression indirectly by helping reduce stress, which can be a factor that leads to depression. Thus, it's possible that it may help relieve depressive episodes because of its stress-reducing properties.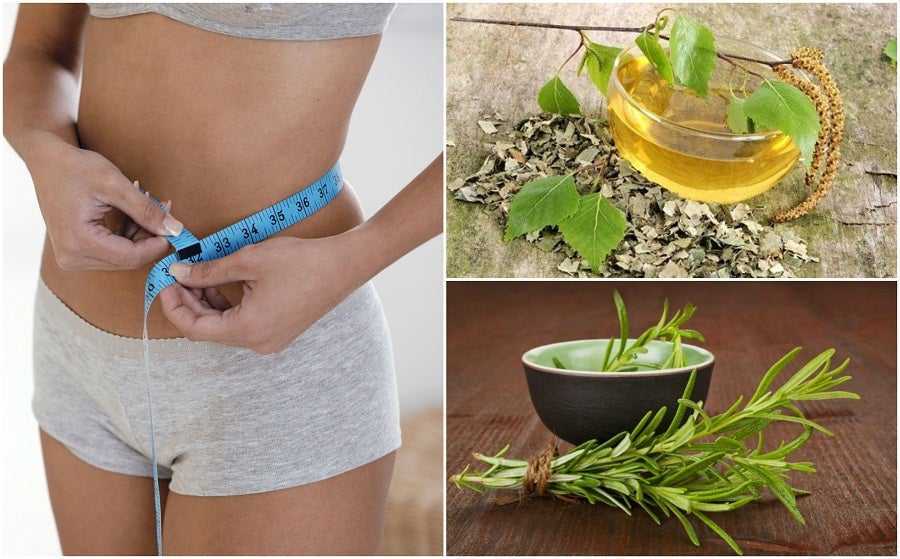 Overall, researchers suggest that passionflower may have the potential to alleviate certain psychiatric symptoms, including stress reactivity, insomnia, and anxiety.
American skullcap (Scutellaria lateriflora) is another nervine that can help relieve stress and tension. This herb affects your mood by acting on GABA receptors in the brain.
American skullcap has strong antioxidant effects and may help protect against neurological conditions, including Alzheimer's disease and Parkinson's disease. Similar to valerian and lemon balm, skullcap may help reduce feelings of anxiety and insomnia.
In one study, 43 healthy participants took 1,050 milligrams daily of American skullcap. They showed an increase in mood with no reduction in cognition or energy levels.
There's not enough evidence on the effects of skullcap in people with bipolar disorder, or on manic or depressive episodes in particular. Scientists need to delve more deeply into these topics.
The following supplements are nutritional supplements, not herbs, but are worth mentioning due to promising evidence regarding bipolar disorder.
These supplements have shown positive results in the treatment of bipolar disorder symptoms.
Omega-3 fatty acids from fish oil. The anti-inflammatory properties of fish oil have been shown to reduce depression. In bipolar disorder, omega-3 fatty acids exert a significant improvement in symptoms, according to research.
Certain amino acids. L-taurine, L-theanine, L-tryptophan, and L-tyrosine may be helpful in bipolar disorder.
N-acetyl cysteine (NAC). This is the main antioxidant in the brain. Research from 2008 suggests that NAC may help with depressive symptoms. More research is needed in this area as subsequent (and shorter) studies did not show the same effects. NAC also protects the kidneys from toxicity due to lithium, a common medication for bipolar disorder.
Research suggests that cannabis may trigger or worsen manic episodes in people who have bipolar disorder.
Another study shows that the following herbs have triggered manic episodes in some people:
St. John's wort — may also cause phytotoxicity or serotonin syndrome, especially in people using antidepressants
ginseng (Panax ginseng)
brindleberry (Garcinia cambogia)
ma huang (Ephedra sinica)
Regulation of herbal supplements
Manufacturers are responsible for ensuring the dietary supplements they make are safe, including herbal supplements like the ones we list above. The Food and Drug Administration (FDA) doesn't screen them for safety and effectiveness.
That's because the FDA considers dietary supplements to be a subcategory of "foods," not as similar to pharmaceutical drugs.
However, the FDA does require manufacturers to label their dietary supplements accurately according to labeling regulations. The organization will take products off the market if they're found to be unsafe or if the manufacturer makes claims about them that are misleading or false.
Thus, you can't be certain an herbal supplement is safe, effective, or contains what the label says it does.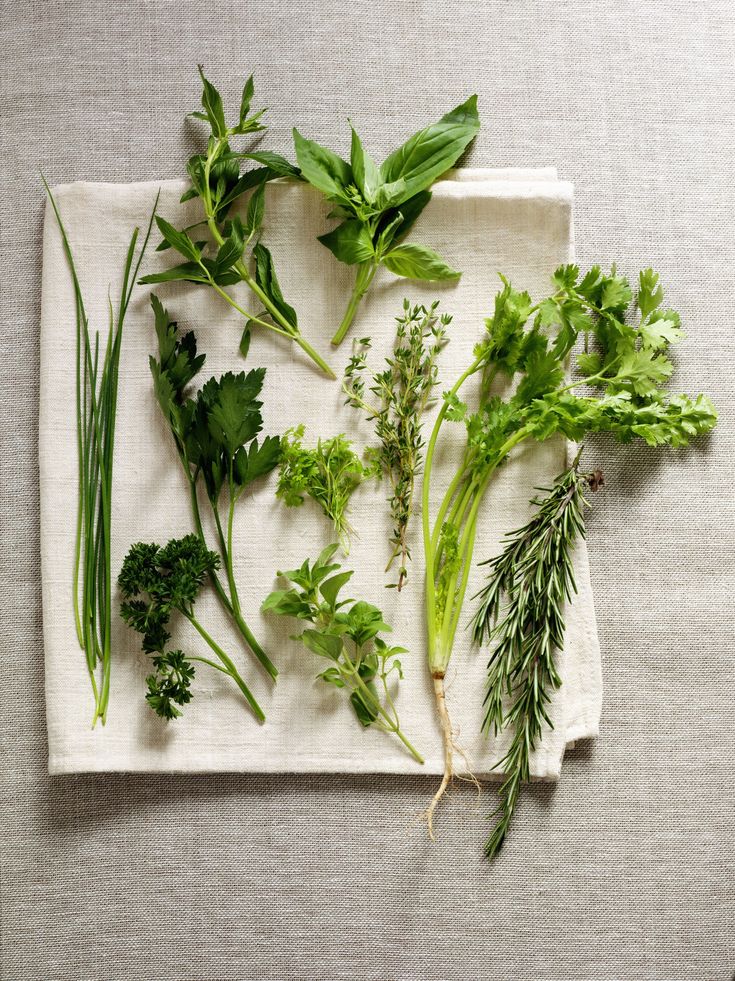 Consider choosing supplements that have been tested by a well-known third-party organization, such as:
ConsumerLab
U.S. Pharmacopeia (USP)
NSF International
The supplements should say so on the label.
Herbal supplements are a helpful option for many people living with bipolar disorder. You may find they work well as a complementary treatment to your traditional treatments. However, they don't replace regular treatment for bipolar disorder.
It's important to note that bipolar symptoms vary widely, and what works for one person may not work for another.
Many of these herbs work well because they affect the neurotransmitter systems in your brain. Because of this, it's wise to use caution when taking them — just as if you were trying a new medication.
Consider speaking with a licensed healthcare professional before trying a supplement to assess possible risks, medication interactions, and the correct dosage. Some herbs can interact with current medications or trigger undesired effects in some people.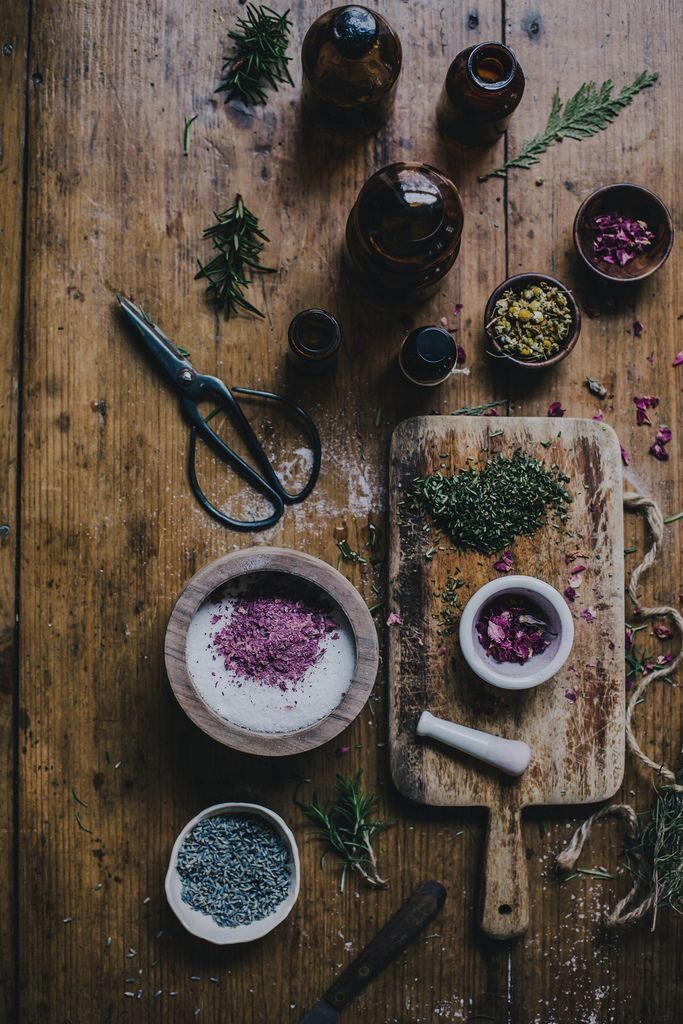 Top 5 Women's Herbs - Recipes for Women's Health
Contents:
➦ Folk Recipes for Women's Health
➦ Herbs to lower testosterone
➦ Herbal teas for women

➦ Calming herbs
➦ Herbs to increase libido
Since ancient times, herbs have been given a special place in human life. People who understand herbs and practice herbal medicine are called herbalists. There are many ways and recipes to use herbs to improve health and maintain a healthy balance in the body. Today, pharmacies offer a wide range of herbs, herbal teas, tinctures, etc. And yet it should be borne in mind that self-medication can also harm your health, so all methods of application must be agreed with your doctor.
Folk recipes for women's health
If we talk about women's health, then there is a whole list of medicinal herbs that, in combination with drugs, are recommended for the restoration and treatment of various diseases, failures and hormonal disorders (endometriosis, myoma, fibroma, colpitis, vulvovaginitis, mastopathy, cysts, erosion and cervical polyps).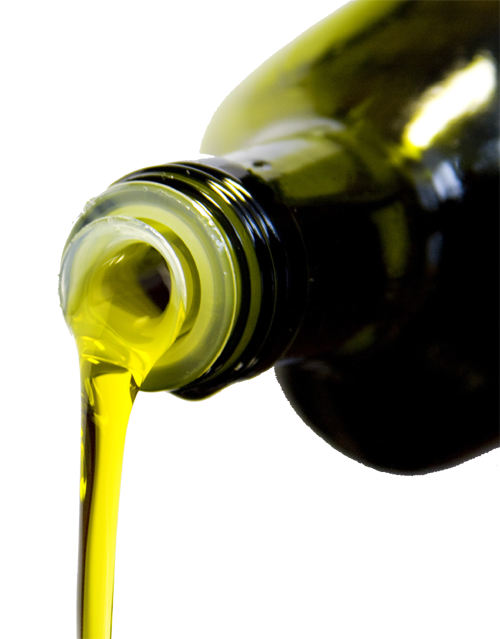 Oregano (motherboard).
Healing possibilities of oregano have been known to us for a long time and confirmed by the experience of more than one millennium. The composition of the essential oil includes phenols, thymol, tannins, free alcohols, in particular geranyl acetate, ascorbic acid. Oregano is used as an antiseptic and analgesic, as an expectorant, stomachic and tonic. Oregano is a female herb that relieves menstrual pain in women of childbearing age. It is widely used in gynecology for women over 40: it reduces the frequency and intensity of hot flashes during menopause.
Oregano should be steamed with boiling water in an enameled, earthenware or glass dish and infused for 30 minutes. Then squeeze and strain. Take a warm infusion 15 minutes before meals, one tablespoon 4-5 times a day.
Red brush.
Refers to hormonal herbs that have unique healing properties. It is indicated for endocrine disorders, poor health during menstruation, helps to normalize metabolism.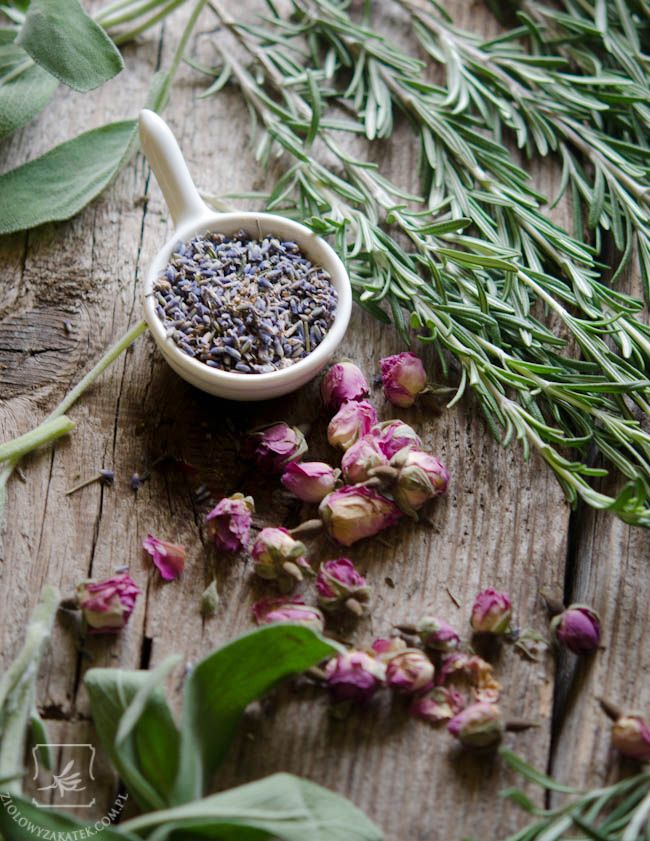 One of the best plants for the female body, widely used in various collections and alcohol tinctures.
1 tablespoon of dried root is poured into 300 ml of water and boiled for 5 minutes (in a sealed container), let the decoction brew for at least 1 hour. Take 100 ml 3 times a day 30-40 minutes before meals with a teaspoon of natural honey.
Upland uterus.
The scientific name of this plant is ortilia lopsided and belongs to the heather family. The popular name is "grass from forty diseases" or upland uterus. The last name is not accidental. After all, since ancient times, the upland uterus has been used as a reliable remedy for female diseases.
The upland uterus is used not only for diseases of the female genital organs, but also for prostatitis. She has proven herself in the treatment of cystitis, inflammatory diseases of the gastrointestinal tract and urinary organs. The main components of the boron uterus are phytohormones. Phytohormones include plant estrogen and progesterone.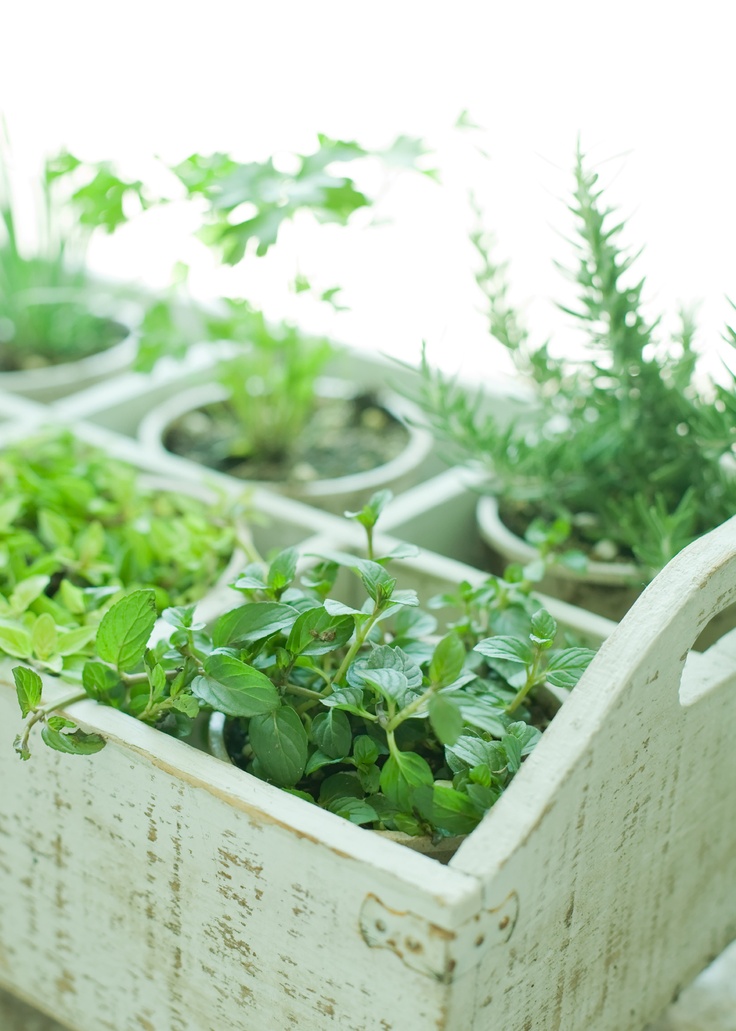 They are able to normalize the hormonal background in violation of the hormonal balance in the body of a woman. It is also recommended for use in the complex therapy of infertility.
20 g of dry herb is poured into 400 ml of water and brewed in a water bath for 5 minutes. After that, the solution is filtered. The resulting solution can be used for various inflammatory diseases of the genitourinary organs, respiratory organs, and the gastrointestinal tract. Dosage - a tablespoon 4 times a day.
Cuff.
A plant that is not too familiar to us is the cuff, also called bear's paw or forest horseradish. It grows in northern Russia and Europe. The leaves and young shoots of the plant are used as food. Cuff-based preparations exhibit diuretic and astringent activity. They are used to combat inflammation and diseases of the upper respiratory tract, in particular, the cuff stimulates sputum discharge. In addition, the herb has a lactogenic and hemostatic effect, helps to normalize the menstrual cycle.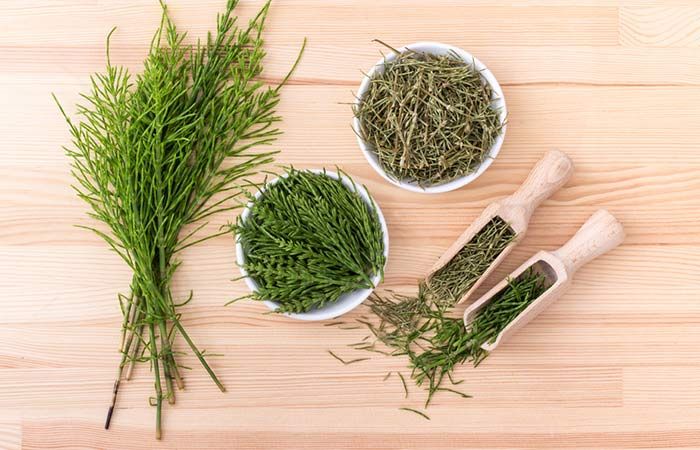 She showed herself well in the treatment of diseases of the genital tract, in particular cystitis and colitis.
Recipes of folk remedies from the cuff:
For cystitis - pour 35 g of the plant into 350 ml of boiling water, let it brew for several hours, take ⅟₂ tbsp. three times a day with 1 tbsp. l. honey for 1 month.
For colitis - 20 g of herb pour 1 tbsp. boiling water, set aside for 2 hours, strain, drink ⅟₄ st. three times a day.
Testosterone lowering herbs
Oatmeal jelly.
Oats help to reduce the synthesis of androgenic hormone. Washed and peeled oats should be poured with distilled water and insisted for at least 12 hours. Then boil over low heat for about half an hour, adding a little water when it boils. The softened oats are crushed in a blender or mortar, the resulting jelly is consumed in 3 tbsp. in a day. To normalize the hormonal background, it is also recommended to drink jelly with a glass of mint broth.
Flax seed.
Flaxseed contains a large amount of omega-3 fatty acids, which have a strong anti-inflammatory effect. In addition, they contain a special substance - lignan, which can stimulate the production of estrogen. Thus, lignans can lower blood testosterone levels by slowing down the conversion of testosterone to its active form, dihydrotestosterone. Ground flaxseed is best absorbed. It can also be consumed separately, washed down with water or added to muesli, yogurt, porridge.
Herbal teas for women
Herbal teas with female herbs
Phytotea Organic Herbs Red Brush 30g
It has a number of properties that make it an excellent tool for combating female diseases of the genital area. This is an excellent remedy, both for douching and for use as a medicine inside.

Phytotea Organic Herbs Uterus Borovaya 30g
Improves the functional state of the genitourinary system, effective in the treatment of fibroids, myomas, adhesions, delayed menstruation, bleeding.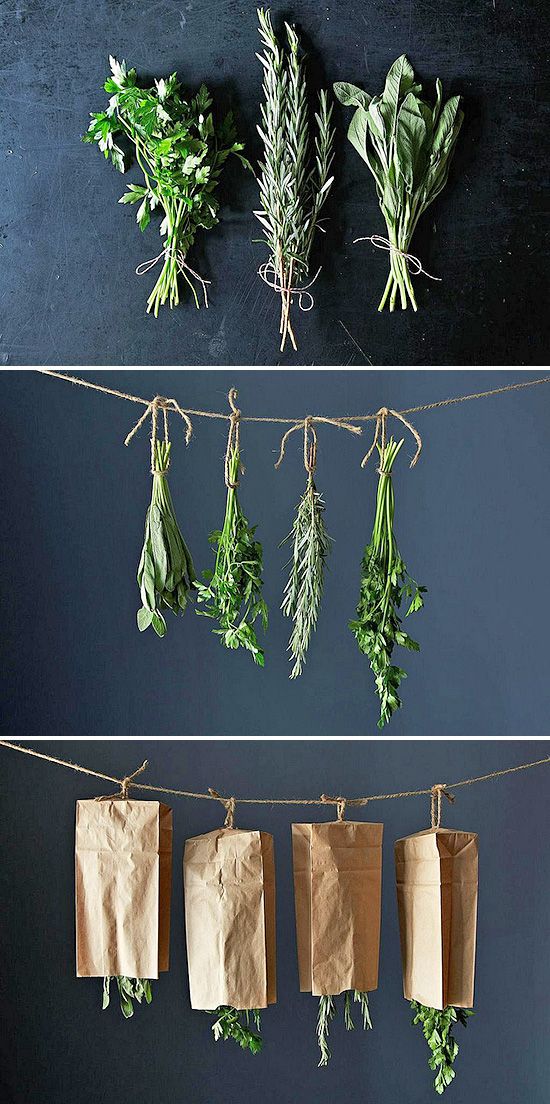 Phytotea Organic Herbs Femofit No. 1 filter bags 1, 5g No. 20
Improves the functioning of the reproductive system, the condition of the female body during the period of illness (cystitis, inflammatory processes in the pelvic organs). Can be taken to prevent female diseases.

Phytotea Organic Herbs Femofit №2 filter bags 1, 5g №20
Comprehensively affects the genitourinary system, supports the immune system, helps to cope with disorders and inflammations of the internal reproductive organs, helps to cope with menstrual irregularities.

Phytotea Organic Herbs Calendula 50g
Effective for liver, skin, oral cavity, and cardiovascular system problems. It has anti-inflammatory, wound healing, antiviral and antimicrobial properties.

Calming herbs
Chamomile.
Chamomile infusions and decoctions are the most useful herbal teas for our body.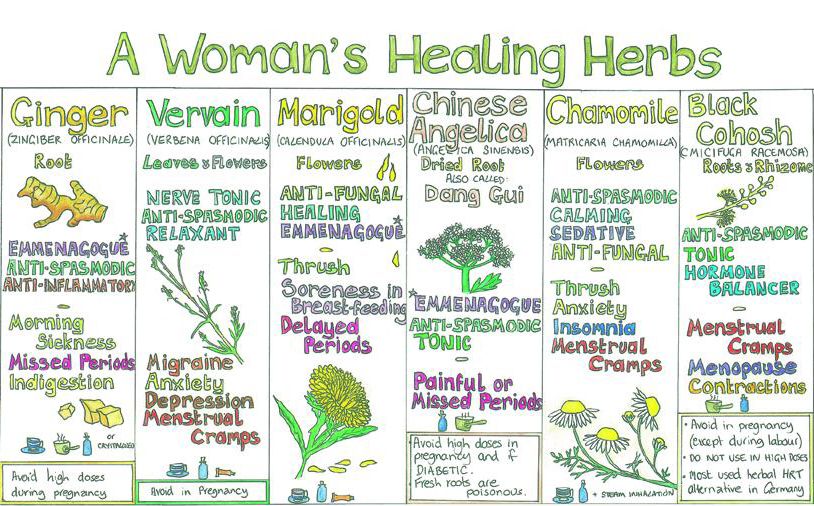 They are used for painful menstruation, uterine bleeding, gynecological diseases, stomach problems, digestion and other ailments. Chamomile has long been known to us as a medicinal plant that can be used by both adults and children. It is used for allergies, conjunctivitis, for baths and rinses with a sore throat. In addition, a collection of herbs, including chamomile, is used to calm the nervous system and maintain the overall tone of the body.
Recipe:
1 tbsp. a spoonful of chamomile flowers pour 250 ml of boiling water. Insist 20 minutes. Take 1 tbsp. spoon 4 times a day.
St. John's wort.
St. John's wort is recommended for the health of the nervous system. It contains a special substance cineole, which helps in normalizing sleep, fights insomnia, including during periods of stress and depression. St. John's wort was once called the cure for all diseases, because it treats everything from insomnia to muscle spasms. Due to the content of plant alkaloids, St.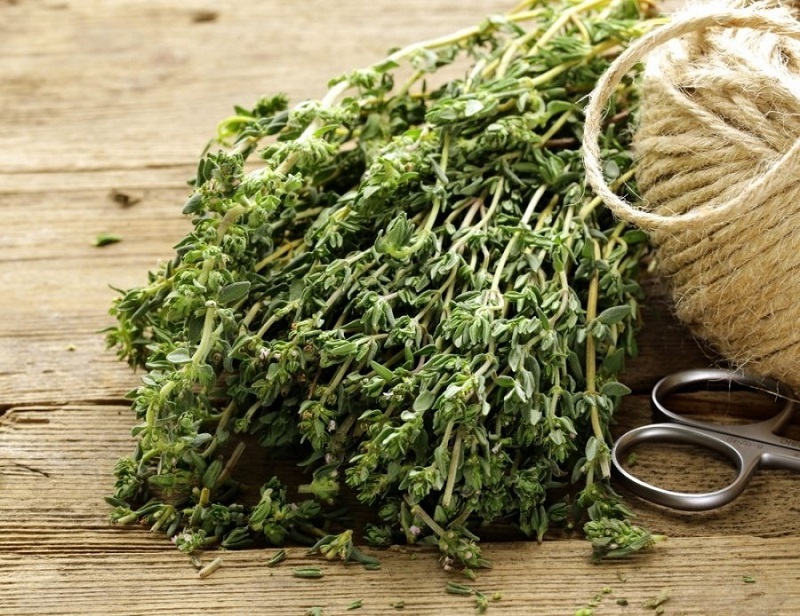 John's wort helps in the fight against neuroses and depressive disorders, it is included in the category of the best remedies for neuroses. The content of azulene enhances the positive effect of the plant on the nervous system, and also accelerates tissue regeneration.
Maryin root.
One of the perennial plants of the genus Peony, which effectively saves the body from nerves, stress and fatigue. Regular use of the tincture of evasive peony helps to improve metabolic processes in the body and cleanse toxins. The ability of this nutraceutical to produce endorphins, better known to us as the hormone of happiness, also brings benefits. Therefore, peony tincture improves mood, removes headaches and migraines, and helps to cope with nervousness. It effectively eliminates the feeling of anxiety and anxiety, helps with insomnia.
Maryin root is used to treat "women's" problems. It helps to cure mastopathy, infertility, erosion and fibroids, and is also effective for uterine bleeding.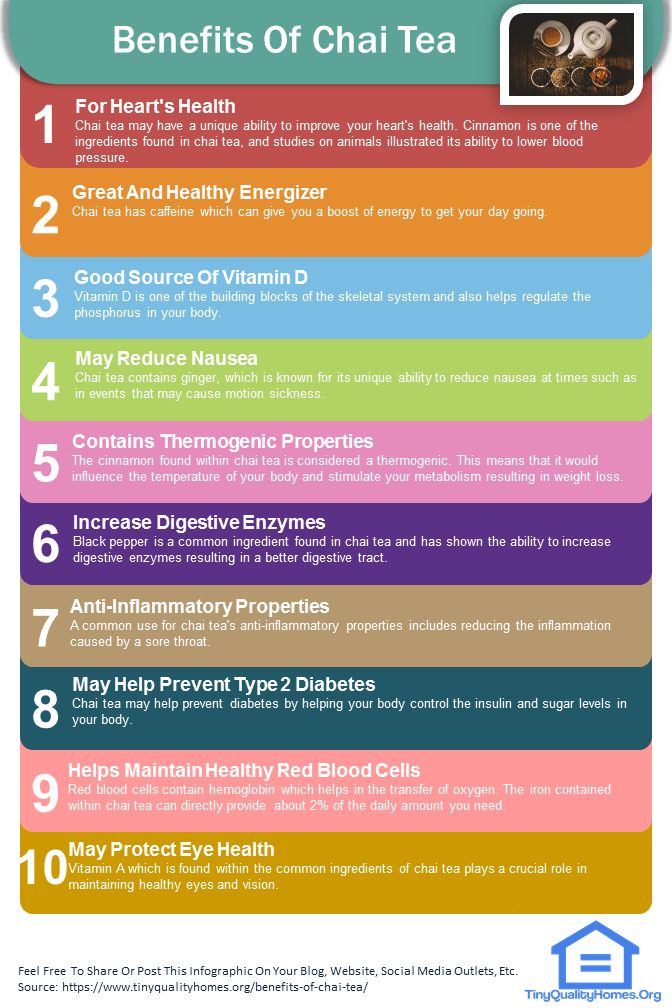 Peony root tincture is recommended for the treatment of impotence. Another way to use the root is as a tonic for acne and pimples. It relieves the skin of oily sheen, helps with eczema.
Libido herbs
Sage.
Sage is able to stimulate the female libido. It is also used to prevent cancer of the cervix and body of the uterus, breast, skin and intestines. Sage has strong anti-inflammatory properties and is used to treat pelvic infections. Decoctions of this herb are used to prepare baths for thrush, cystitis, irritation and itching.
Sage tincture when taken orally increases the tone of the uterus, so it should not be used by pregnant women because of the increased likelihood of miscarriage. During lactation, sage reduces milk production, it is effectively used to smoothly complete the lactation process.
In men, herbal tea helps to increase testosterone production, normalize blood circulation and metabolism, and stimulates the formation of seminal fluid.
It increases male strength, prevents prostate diseases, stimulates sexual desire, and is a natural pathogen. Extremely useful in preparation for conception.
Ashwagandha.
This is the most famous herb for men in Ayurveda and is a natural aphrodisiac. It greatly increases blood flow to the genital area and increases sexual desire. Ashwagandha contains exciting components, but at the same time it can increase blood pressure, so hypertensive patients need to be careful when taking it. Ashwagandha is an Indian folk remedy for improving arousal, it relieves the symptoms of chronic fatigue, is an antidepressant and a natural tonic.
Shatavari.
The plant helps to maintain the level of female hormones, has a beneficial effect on the reproductive system. Shatavari is included in such a group of drugs as aphrodisiacs for women. Although asparagus racemos is primarily a plant for women's health, it is also considered useful for increasing potency in men.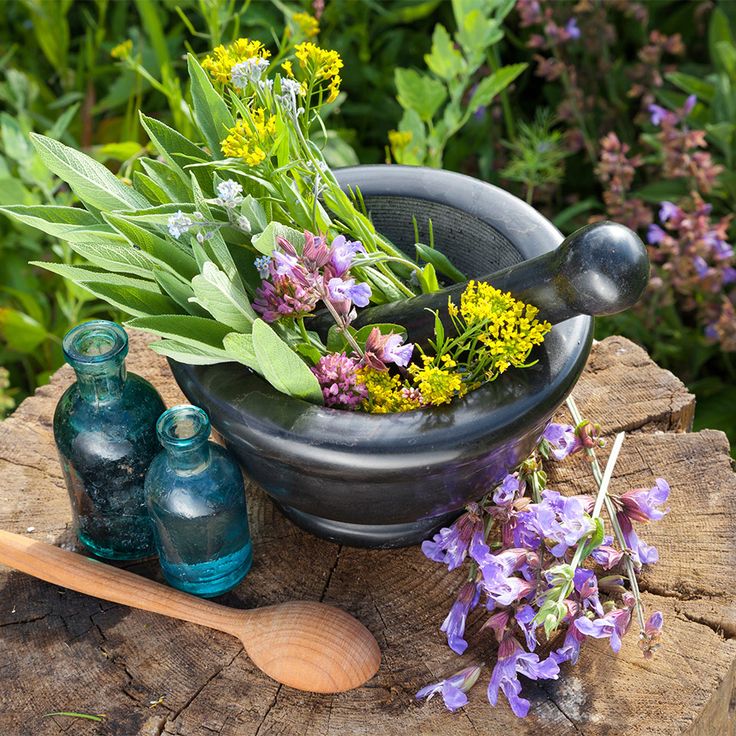 A decoction of crushed fresh shataravi roots is considered the most effective, although it can be taken in the form of tablets. The plant showed high efficiency in the fight against unpleasant symptoms of menopause. Therefore, shatavari is recommended for women after 40 to maintain the tone and overall health of the reproductive system.
What diuretic herbs for hypertension help reduce blood pressure, how to use them?
1 Nov 2019
23 Sep 2020
4 minutes
76476
ProWellness
Table of contents
Herbal benefits
Diuretic herbs commonly recommended for hypertension
Contraindications
Disclaimer
Please note that all information posted on the site Prowellness is provided for informational purposes only and is not a personal program, a direct recommendation for action, or medical advice.
Do not use these materials for diagnosis, treatment, or any medical procedure. Consult your physician before using any technique or using any product. This site is not a specialized medical portal and does not replace the professional advice of a specialist. The Site Owner is not liable to any party who has suffered indirect or direct damage as a result of misuse of materials posted on this resource.
Which diuretic herbs help lower blood pressure in hypertension, how to use them?
High blood pressure is observed in 30% of the population of our planet. Of these, ²⁄₃ suffer from hypertension. This is a huge number!
Various medications are used to normalize blood pressure, but many people prefer to use medicinal herbs. Funds based on them have long proven their effectiveness. We invite you to get to know them and learn how to use them.
Attention! You can use diuretic herbs for hypertension only after consulting a doctor. They, like drugs, have many contraindications.
Herbal Benefits
Medicinal diuretics, when used correctly, have the following benefits:
able to lower blood pressure, including intracranial pressure;
herbal teas and decoctions are not addictive;
when used, the risk of side effects is minimized;
Phytodiuretics can be used with antihypertensive drugs;
it is possible to replace one plant with another if there is no desired effect;
has a complex effect, since folk remedies for hypertension help to improve the functioning of the heart and have immuno-enhancing properties.
Attention! It is necessary to use phytodiuretics for hypertension in courses, during periods of remission of the disease.
Diuretic herbs commonly recommended for hypertension
The most effective phytodiuretics are:
Milk thistle. To reduce pressure, it is recommended to drink half a glass of milk thistle decoction every hour, which is prepared from 50 g of seeds, boiled and infused for 10 minutes. The plant also gives a pronounced anti-inflammatory effect, which is useful in diseases of the liver and kidneys.
Thyme. The drug is prepared by steaming 20 g of dry raw materials of the plant in 1 liter of boiling water. In addition to diuretic action, it has an immunomodulatory and sedative effect. The drug is taken 1 glass 3 times a day.
Calendula. A decoction is prepared from 10 flowers of this plant and 1 cup of boiling water. Then they insist it and drink 3 tbsp. l. in a day. The tool has a pronounced anti-inflammatory and antiseptic effect. It lowers blood pressure, has a good diuretic effect and helps with an inflamed bladder.
Lipa. Linden tea is prepared from 2 tablespoons of lime blossom per 1 cup of the drink. Among other things, this drink also reduces blood viscosity and is useful for hypertensive patients.
Rosehip. This plant belongs to the classic phytodiuretics. Its dried fruits are steamed in a thermos and drunk like tea.
Contraindications
Some people should not use diuretic herbs for treatment. These are people:
Who have a low content of potassium in the body, since diuretics, both natural and synthetic origin, remove this trace element.
Those suffering from urolithiasis, since some drugs can cause stone shift and renal colic.
Who have been diagnosed with prostate adenoma. The use of phytodiuretics can cause acute urinary retention.
With allergies, since taking herbal medicines can have unpredictable consequences.
Attention! Phytodiuretics are contraindicated in children under 6 years of age, and pregnant and lactating mothers should discuss their use with their doctor. In addition, they must be used with extreme caution if there is a tendency to edema.