Bedside manner doctors
What Makes a Good Bedside Manner Doctor?
Patients want physicians who are knowledgeable about their specific medical issue, but also are more likely to trust doctors with good bedside manners. When doctors exhibit great "people skills" in patient care, it yields enormous benefits for both patients and their doctors. Consequently, as hospitals focus on patient satisfaction, medical schools are making good doctor bedside manner a large part of their training.
Developing a great doctor bedside manner is vitally important to foster trust with patients, create rapport, and maintain a positive patient experience. A journal article*reveals data about the healthcare experience, the issues important to patients and how physicians can elevate the doctor-patient relationship. The research reveals that a doctor's interpersonal skills are key to effective doctor-patient communication and are a central function in a therapeutic doctor- patient relationship.
Patients treated with empathy and compassion by their doctor are more likely to have the best outcome.
For example, patients are more likely to share information with their doctor, follow advice, and are more likely to follow a recommended treatment plan to maintain good health.
 
How to Become a "Great Bedside Manner Doctor"
Every physician needs to know how to optimize their bedside manner to be an effective medical professional. Many elements are often overlooked with the stresses and challenges of day-to-day care. What are the qualities and traits that create a good doctor bedside manner? What major factors matter most to patients and how should medical students learn to develop good bedside manner?
Approach: The curriculum at Ross University School of Medicine (RUSM) focuses on building doctor-patient relationships, deemed essential for positive patient outcomes. The Ross approach to care treats the whole person, and teaches students to be a trusted partner in health matters. Medical students at RUSM develop the skills to foster a great patient experience by evaluating both body and mind in therapeutic conversations and follow-up. Aspiring physicians learn to account for all aspects of patient health, not just the issue that brought the patient to seek care. The most effective doctors go the extra mile to assist the patient in navigating the healthcare system to ensure they receive quality care.
 Personality: Patients appreciate when they feel their provider is engaged, validates their concerns, and treats them with respect and compassion. The support of a physician can reduce a patient's stress level and makes it more likely for a patient to follow treatment guidelines.
Communication: Patients want rapport with a doctor who has excellent interpersonal skills, one who listens, puts them at ease, and handles difficult conversations with empathy and reassurance. Effective doctors ask questions to identify crucial information about a patient and take the time to both listen and explain.
Cultural competence: Doctors need to communicate with people from varying backgrounds and must show that they understand and respect their patients' socioeconomic and cultural backgrounds.
 
Hands-on Training – Learning to Think Like a Doctor
The patient-centered curriculum at RUSM allows students to develop the qualities that are key to good bedside manner. The Medical Sciences curriculum at RUSM prepares students for patient interactions with a variety of active learning experiences tied to traditional lecture and case-based learning. These experiences include clinical skills training, a standardized patient program and a high-fidelity medical simulation program. This approach helps students begin to think like doctors early in their medical school experience.
Medical students develop good bedside manner using patient simulations. RUSM Associate Professor and Chair of Clinical Foundations Dr. Ricardo Hood, explains that the RUSM Standardized Patient Program provides a setting for students to explore, acquire and practice clinical skills. "We simulate patients in a clinical setting. This prepares future physicians to make critical decisions about patients in real-time, just as they would in their future roles as physicians," says Dr.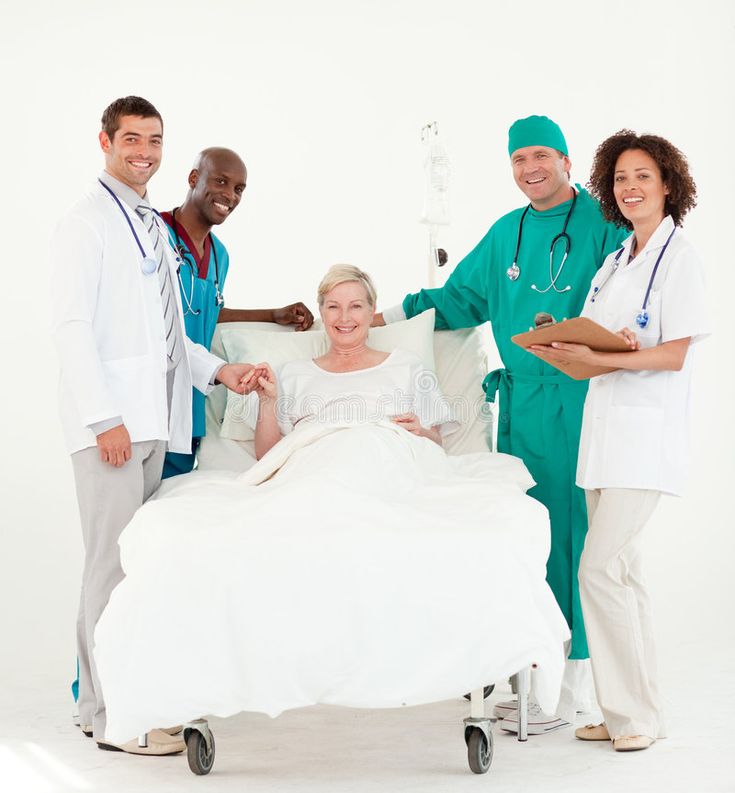 Hood.
The patient interview allows students to practice with real patients with real diseases in the first semester, focusing on how to ask questions. "RUSM has adopted an approach used at Stanford Medical School, teaching students how to establish the doctor-patient relationship and how to collect information. We build on this in the second semester as part of a patient- centered approach that helps guide students to make medical decisions," explains Dr. Hood.
RUSM allows students to learn principles of medicine and how they apply in community practice, in terms of gender and a wide range of ages within the context of their families, social groups, and communities. "The patient-centered approach at RUSM means the patient is the most important person in the doctor-patient relationship," says Dr. Hood. "They aren't just a client with a disease. We want to restore their health and keep them healthy. A big component of that result is establishing rapport with the patient and making it a personal experience.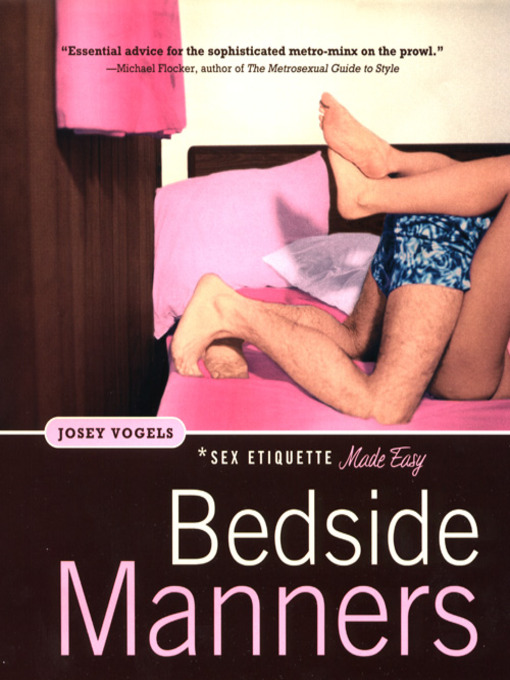 "
RUSM students learn to become intentional about the elements that build patient trust. "We want to give the patient a roadmap to understand what's going to happen and show them care. Patients improve when they trust their doctor. They develop that trust when the doctor takes the time to hear them and address their concerns," explains Dr. Hood.
 
Start Your Medical School Journey at RUSM
Fundamentally, the best way to develop a good doctor bedside manner is to imagine your patient as a family member or even as yourself. Learning good doctor bedside manner brings the focus back to the human side of medicine and results in the best patient care.
An admissions associate can answer any questions about the hands-on curriculum RUSM and provide additional information about all aspects of an RUSM education. You can reach the Admissions Office at 855-637-6778 or email [email protected]
Good Bedside Manner – MedicalGPS Healthcare Industry Blog
Amanda GilchristCompassion in Healthcare, M3-Patient Experience, Nurses, Patient Engagement, Relationships, What Patients really Want0 Comments
Share this Article
Bedside Manner and Compassion
This week's topic is closely connected to what we discussed in last week's blog.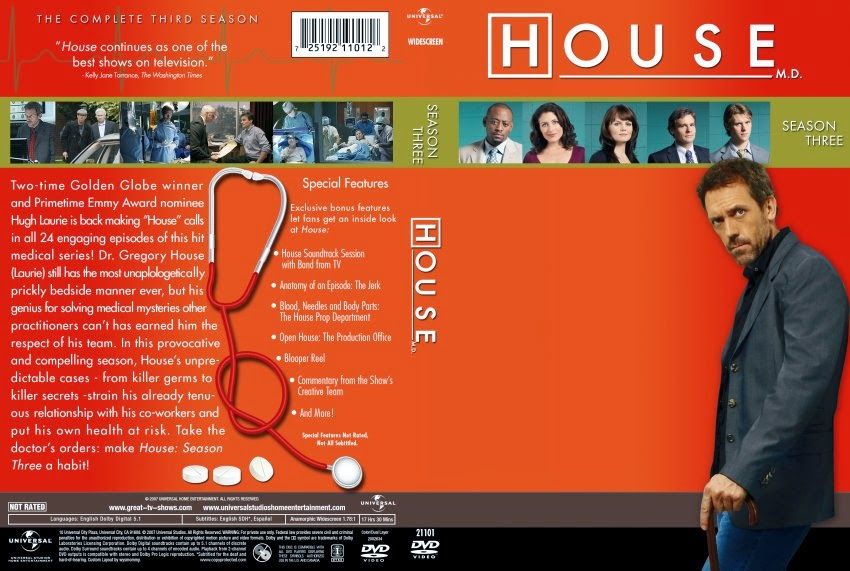 If you missed it, feel free to click here and catch up.
All of the topics touched on last week (trust, honesty, and effective communication) contribute to a successful patient-provider relationship and fall under the umbrella of good bedside manner, but this week we're honing in on the subject of compassion as it relates to the patient experience.
I often hear friends and family express their desire for a doctor with "good bedside manner." I've even had physicians of mine recommend and/or discourage me from seeing certain other doctors based on their "bedside manner."
Good bedside manner is clearly a common desire among patients, but what exactly does it mean? I believe when patients say they desire a doctor with good bedside manner, they are essentially saying they desire a compassionate doctor.
According to an article published by The Virtual Care Blog, author Teresa lafolla writes, "But what does good bedside manner really boil down to?…A great provider has rockstar clinical skills and empathy.
" (1)
Good bedside manner includes the ability to emotionally connect with a patient, plus the skills to put effective action to those emotions.
Compassion vs. Empathy
There is quite a bit of research out there about practicing empathy within healthcare; however, the subject of treating patients with compassion seems to be a fairly new revelation and growing in awareness. Let's take a look at the difference.
Merriam Webster defines empathy as, "The action of understanding, being aware of, being sensitive to, and vicariously experiencing the feelings, thoughts, and experience of another of either the past or present without having the feelings, thoughts, and experience fully communicated in an objectively explicit manner." (2)
Merriam-Webster defines compassion as, "The sympathetic consciousness of others' distress together with a desire to alleviate it." (3)
Did you catch the difference? Empathy is an emotion. Compassion is action motivated by emotion.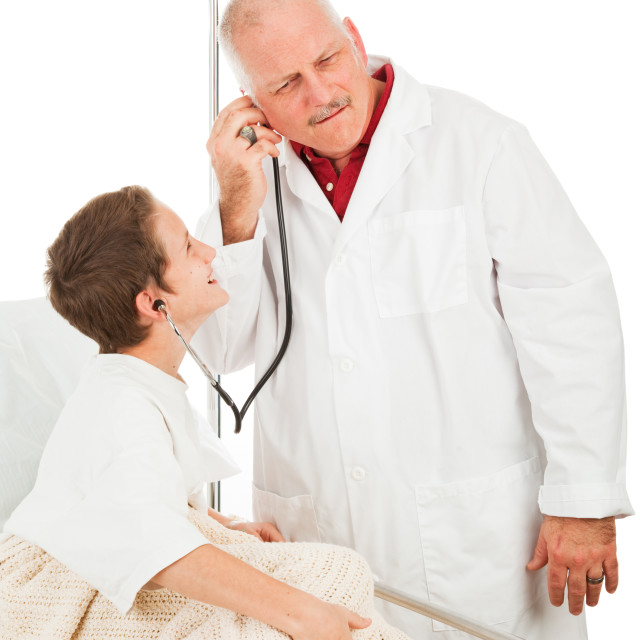 Emergency physician Dr. Anton Helman wrote an article just last month published by Emergency Medicine Cases. While he deals primarily in emergency medicine, the points he makes on compassion can be applied to all specializations of healthcare. He writes, "A common misconception is that compassion is simply 'feeling bad' for the patient. Compassion is more than just empathy. It is an emotional response to another's pain or suffering that involves a desire to help. It requires a desire to take action to relieve suffering." (4)
Specifically regarding the difference between the two terms, Merriam-Webster states, "Compassion is the broader word: it refers to both an understanding of another's pain and the desire to somehow mitigate that pain." (2)
Here is some more on the difference between empathy and compassion, specifically within the context of the medical field, previously published by MedicalGPS.
Not Mutually Exclusive
Patients desire a physician that is both emotionally moved to help, yet also competent enough to offer sound medical advice.
One is not sufficient without the other. It's not enough to offer knowledgeable, sound healthcare advice while lacking in emotional connectivity and relatability.
The University of Notre Dame published an article titled, "Fighting for Compassion in Medicine," in which the author quotes former psychologist Dominic Vachon: "Compassion is your motivation to apply your competence to that patient in front of you. Compassion is what drives you to be as competent as you can be. When you think that compassion is only about being sympathetic and warm and good bedside manner, those are all true, but what the science of compassion really helps reveal to us is that it's not just your emotions. It's actually how you manage your emotions, how you're motivated to respond to the suffering in front of you. And how you can bring to bear all your competence right in front of you." (5)
Benefits of Practicing Compassion
Practicing compassion is both beneficial for the patient, as well as the provider.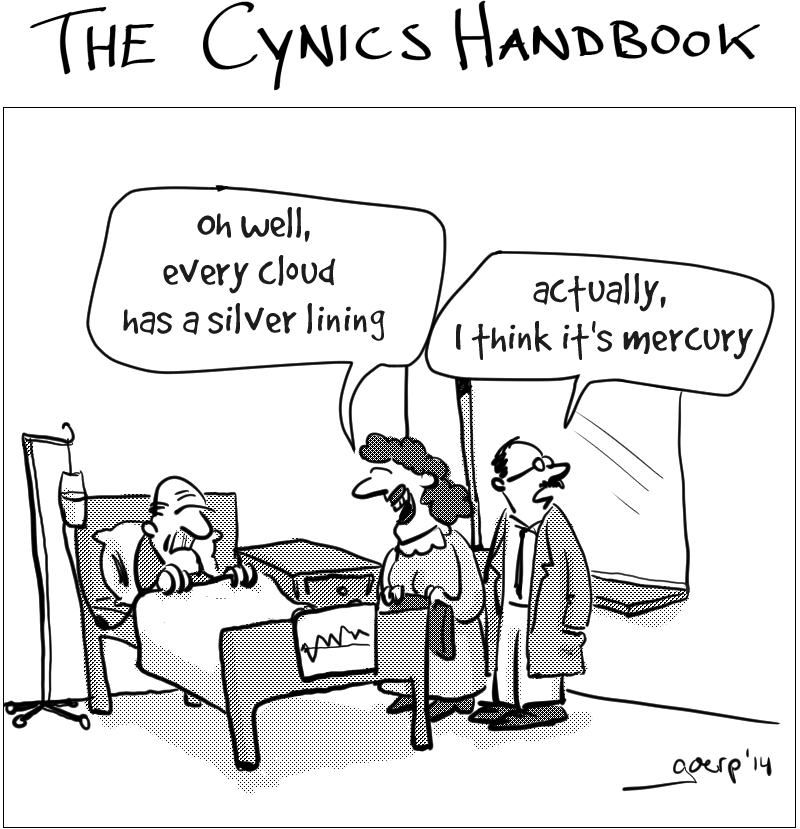 In an article published by Patient Engagement Hit, author Sara Heath writes, "Providers who deliver compassionate, patient-centered care tend to see better relationships with their patients, better adherence to treatments, and better outcomes. And even when outcomes suffer due to medical error or factors outside the provider's control, empathy can go a long way in improving a patient's perception of care." (6)
When patients are treated with compassion, they are more likely to trust their physicians. Even fewer necessary physician visits, fewer unnecessary admissions, a decrease in the likelihood of potential litigation, and lower total health care costs are all associated with practicing compassion.
Practice Makes Improvement
Contrary to popular belief, compassion is a learned behavior, not just an innate quality.
While it may come more naturally for some, those who struggle with the character trait can brush up on their skills.
Drawing again from the article by the University of Notre Dame, authors look to Dr.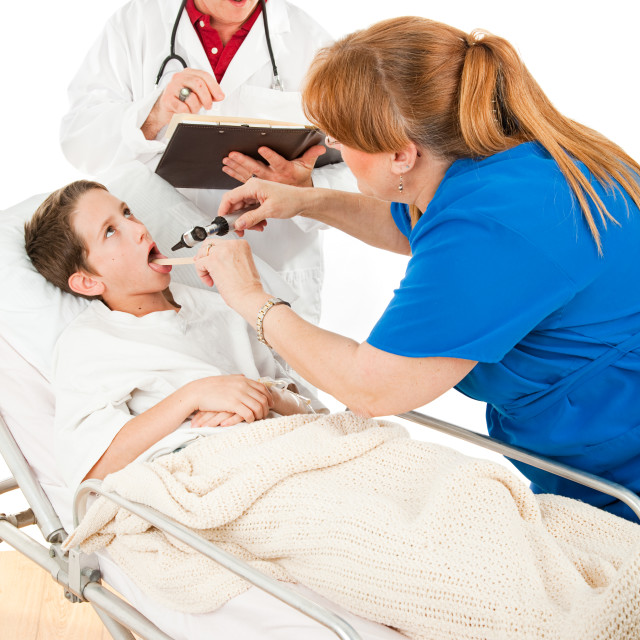 Brian Donley, who compares compassion to a muscle. The article states, "He says the more you exercise it, the stronger it gets." (5)
The previously mentioned article published by Emergency Medicine Cases also provides a great list of practical ways to improve physician compassion: (4)
1. Regroup.
2. Begin the encounter with an empathetic statement.
3. Use body language that communicates you care.
4. Let the patient tell their story without interruption.
5. Look at the patient and listen to all their concerns.
6. Empower them.
7. Set expectations and explain timeline.
8. Ask if they have any questions.
9. End each encounter with a compassionate statement.
Conclusion
Once again, I'm writing to you from a patient perspective. I am not a physician, nor do I have any experience working in the medical field.
However, as I was researching and brainstorming for this blog, I had numerous personal examples come to mind when I either dropped the ball in treating others with compassion or knocked it out of the park.
Being compassionate towards others isn't exclusive to being a physician or working within the medical field, it's a requirement of being a good human in general.
I understand life can be stressful, especially today in the midst of a global pandemic and with the upcoming election; but let me encourage you to take a deep breath and treat each person you encounter as you would want to be treated. Isn't it funny how it really does take us back to kindergarten ethics?
Here's to treating patients, our spouses, our children, our friends, and others we come across with compassion.
---
Please let us know if you have comments or questions, and subscribe to our Email Updates, so that you can be assured to receive Thinking Thursdays TIPs.
Thank you!
Jerry
Jerry L.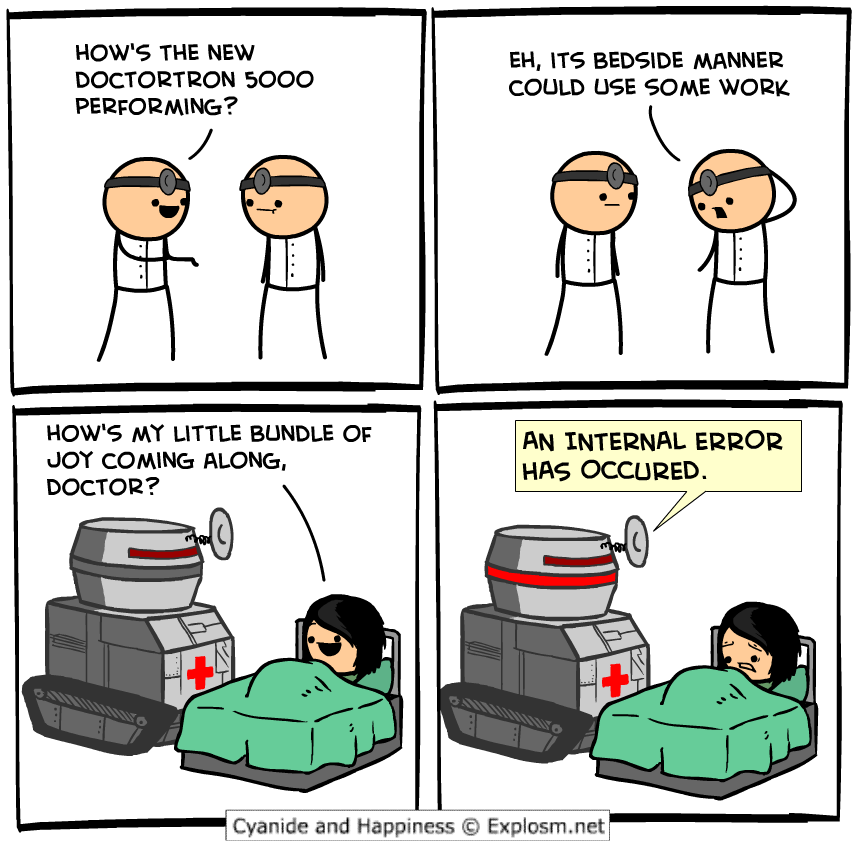 Stone
Co-Founder/COO
MedicalGPS, LLC.
Resources:
1. https://blog.evisit.com/virtual-care-blog/improve-physician-empathy-in-7-simple-steps
2. https://www.merriam-webster.com/dictionary/empathy
3. https://www.merriam-webster.com/dictionary/compassion
4. https://emergencymedicinecases.com/physician-compassion-barbara-tatham/
5. https://fightingfor.nd.edu/2020/fighting-for-compassion-in-medicine/
6. https://patientengagementhit.com/news/how-can-clinicians-teach-learn-provider-empathy-compassion
Types and features of medical bedside tables
Medical bedside tables are medical equipment used in hospitals, clinics and other medical institutions. They differ in functionality, practicality and have long become a necessary part of the interior of wards, hospitals and doctors' offices.
Specifics
The peculiarity of medical pedestals is that they are not just a piece of furniture, but are adapted to accommodate sterile instruments, medicines, and various types of medical equipment.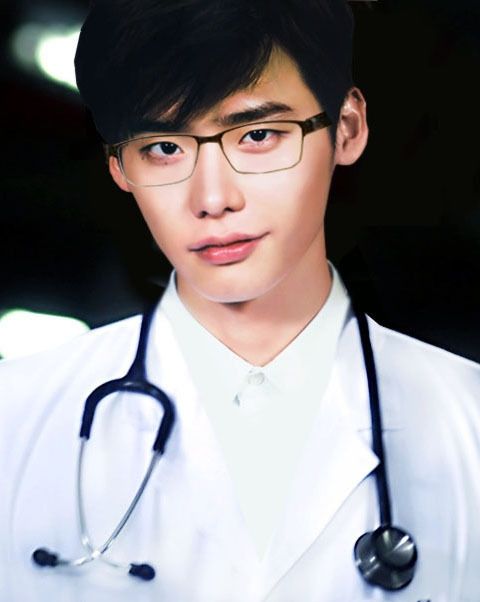 There are models that are specifically designed for certain medical equipment. They are characterized by increased reliability and are equipped with additional fasteners. Curbstones on a wheel basis with individual clamps are very convenient. They are easy to move from place to place, regardless of the weight of the objects on them.
There are cabinets specially made for physiotherapy and dentistry. Their design provides quick access to the necessary devices, medicines and tools.
Design features and materials
Medical pedestals are made of a strong metal frame, mobile or stationary supports. The nightstands are distinguished by a solid top, as well as a series of various compartments, drawers and shelves of different sizes. Some models have a height adjustment mechanism, thanks to which you can make a small table out of them.
Cabinets are made of melamine, plastic, sheet steel, laminated chipboard. These materials are easy to maintain and durable.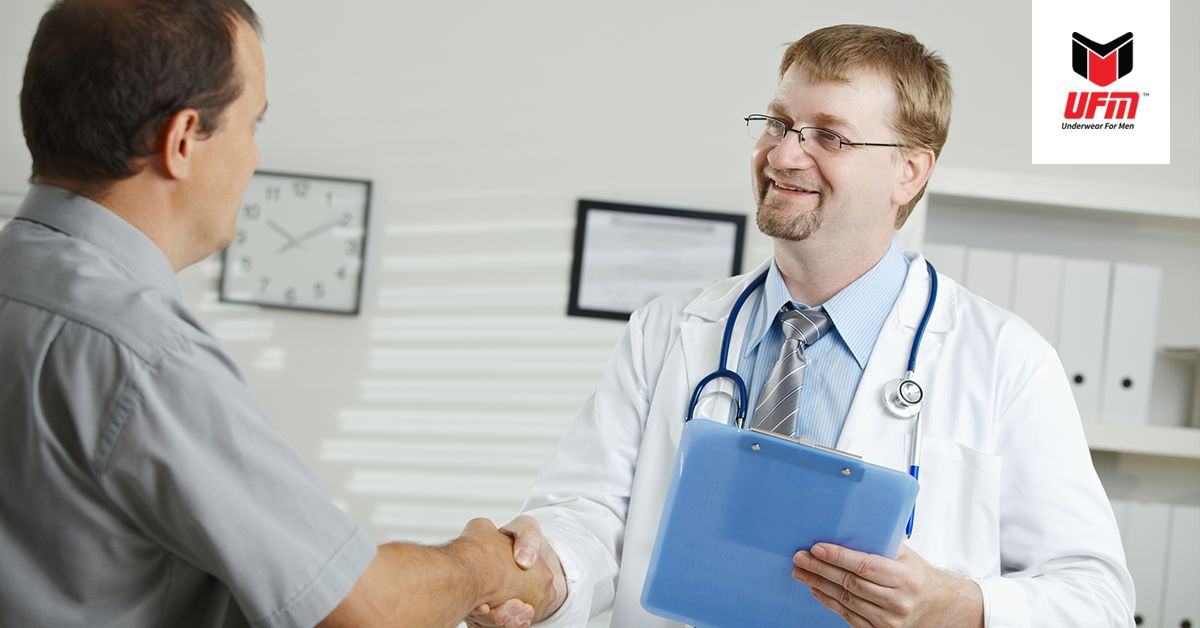 Cabinets are covered with protective compounds that neutralize the effect of disinfectant solutions and acids. All models of medical curbstones differ in maneuverability, ease and a practicality.
Bedside tables
The most popular option is the bedside tables, which are installed next to each patient's bed. They are as necessary to any public or private medical institution as hospital beds. A good bedside medical cabinet for a private medical center is a matter of prestige, authority and quality of medical services in the eyes of patients.
These pedestals provide the necessary comfort for the patient. - he can put personal belongings, medicines, food there. Therefore, it is important that it be roomy, with several compartments of different sizes.
Fortunately, modern manufacturers offer customers enough options for convenient and diverse bedside medical cabinets. On sale you can find models with compartments in the form of closed boxes of various sizes and capacities.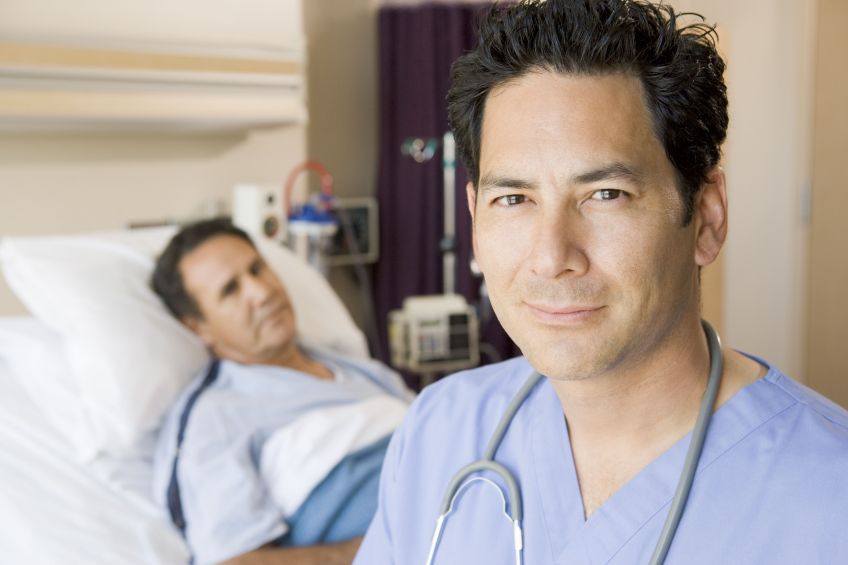 Some cabinets also have additional open compartments. Many of them are equipped with casters, which makes them more mobile, although there are options with legs.
A flat top allows you to use the cabinet as a table where you can write something down, have a snack, put a vase of flowers on it. The cabinets are offered in various colors. There are models with a pattern, which makes them especially cozy and homely and brings a special zest to the interior of the hospital ward. In addition, the bedside table will be useful in the doctor's office - he will be able to place his personal belongings there.
Thus, medical pedestals, both specialized and bedside, are an integral part of the equipment of modern medical institutions.
Back to the list of articles
How to choose bedside tables and tables: tips and ideas
.2022
A bed without a nightstand looks lonely. In addition, you constantly have to think about where to put the phone, headphones and a hundred other little things.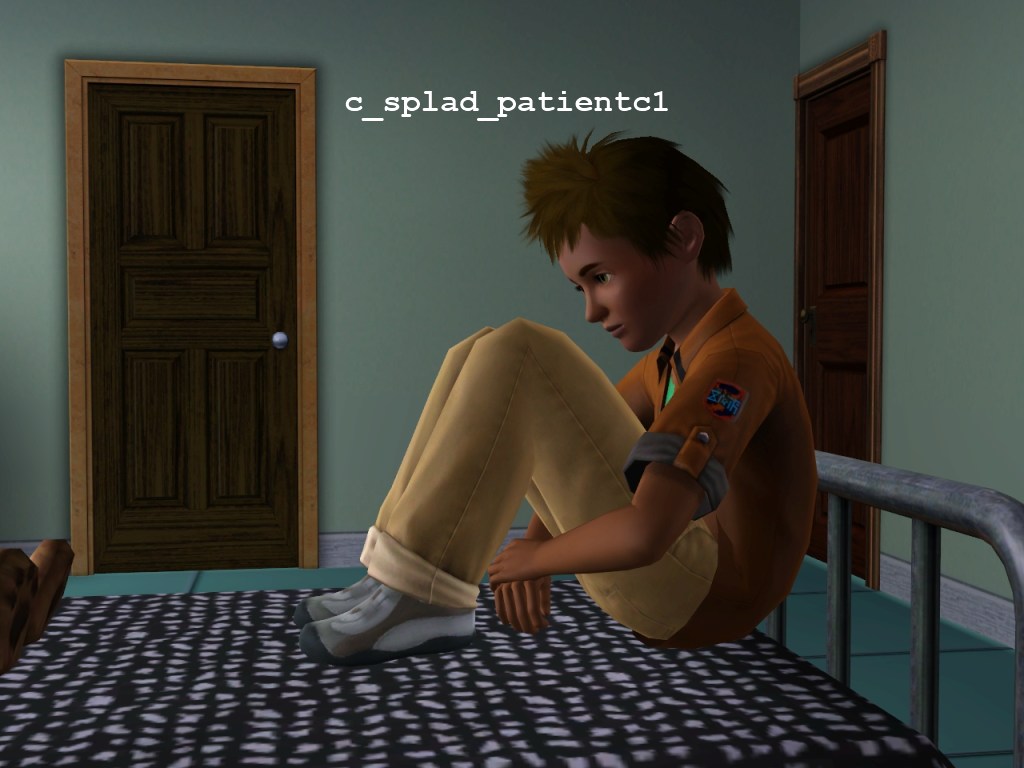 However, for the bed you can always buy a bedside table and make the bed comfortable.
Modern bedside cabinets are available in stores in a wide variety. Products differ from each other in material, size and design, design. It is worth paying attention to these parameters when going shopping.
Material
Cabinets are made from natural and artificial materials, as well as their combinations.
Wood. Bedside tables made of solid wood look beautiful, are easy to maintain, and serve for a long time. Suitable for interiors in modern style, classic, country, eco. Among the minuses - high price, high weight.
MDF. Practical material in operation, cheaper and lighter than an array. Finishing has many color and texture options. For example, it imitates wood, stone, mosaic, plastic. The range of MDF bedside tables is very wide, so you can find a model for any bed.
Glass. Matte, transparent or color is used. The disadvantage is that stains and fingerprints remain on the surface, so careful care is needed. The interior adds lightness, originality. Perfect for a modern style bedroom.
Metal. Often in models, only the case is metal. Other elements are made of wood, MDF, glass. Fits into the interior in the style of hi-tech, eclecticism.
Shape and dimensions
Drawers are usually square or rectangular. This form is standard and universal. For a small bedroom, a corner cabinet will be a compact option.
Round is chosen for sophisticated, elegant interiors. Curvilinear pedestals look interesting and unusual, but are not appropriate everywhere.
The dimensions of the cabinet are chosen according to the dimensions of the bed. For a narrow bed - a small bedside table, for a spacious double bed - larger.
Height. The most comfortable - at the level of the bed. This makes it easier to put things in and take them out. If the height is less or more, it is not comfortable to use the nightstand. High or low models are chosen when decorativeness, not functionality, comes first.
Width. Enough 40-50 cm to accommodate the necessary things. If you plan to store a lot of items and the space in the bedroom allows, it is better to choose 60-80 cm.
Depth. It is better if it does not exceed 50 cm. Otherwise, access to the bed will become inconvenient. In addition, getting to distant things in the boxes will be difficult.
High bedside table
Bedside table in proportion to the bed. The first option is the most popular.
Varieties of floor cabinets:
With legs. Legs can be low or high. Curbstones on low legs are more capacious, since they have more usable volume.
On wheels. Easy to move, so cleaning becomes easier.
On plinth. The base of the bedside table serves as a support. The advantage is that small objects do not roll under it.
Suspended with one or more shelves. Mounted on the wall above the bed or next to it. Suitable if there is no place to install on the floor or for the author's design of the bedroom.
Cabinet design:
Open. There are only shelves. Open models with beautiful objects look like a showcase. However, they require constant cleaning in order to maintain a neat appearance.
Closed. Has drawers or shelves with doors. The drawers are practical, you can keep a lot of little things in them and not be afraid to lose something.
Semi-open. Combines both options. Usually the top shelf remains open, and the lower ones are closed with doors. Or there are drawers at the bottom.
Available with swivel top. The surface unfolds and replaces the bed table. Allows you to conveniently place a laptop, book, breakfast.
Semi-open cabinet with legs
Tumbs on high legs
Non-standard tumba on the basement
Hanging regiments
Tumba-old
Design
Many choose the style of the nightstand is the same as in the bed. Sometimes they pick up a closet, wallpaper, doors. Here it is important to follow the rule - in the interior, the shape, color, material must match or be combined with each other. Smooth shapes do not combine with angular ones, bright colors with pastel tones, small details with large ones.
When pieces of furniture fit together in design, the interior looks harmonious and conducive to relaxation. If something is knocked out of the general atmosphere, this leads to rapid fatigue, discomfort.
Those who are ready to work on creating a non-standard composition should experiment. Contrasts look spectacular. For example, a white bed and a black bedside table. If the interior is monotonous, it will be enlivened by a curbstone with expressive forms or glass. The main thing is that it remains part of a single composition of the bedroom, even if it does not fit any piece of furniture.
Classics
Combination of form and color
Designer bedside table
Simple forms, Blue with beige
Leave the first comment
We are waiting for your first commentary

9000
[10/17/2022]

Fishing supplies online with delivery

Fishing is a popular, useful, interesting hobby. To indulge in it, you need to have fishing equipment. You can buy everything you need on the website https://m-rybaka.ru/ in the online store "Fisherman's Dream". Range The store has accessories for summer and winter fishing, outdoor activities. The catalog contains goods of various price ranges, so each buyer can ...
[10/14/2022]

Where to buy quality shoe glue

Quality shoes cannot be made without good glue. Therefore, manufacturers pay special attention to the properties of these products. The products of many companies, including foreign ones, are presented on the domestic market of the country. Shoe manufacturers have plenty to choose from. Many people prefer the Vikleim brand, as it produces the highest quality products at an affordable price and offers good...
[08.10.2022]

Buy functional swing doors

In many commercial establishments, you can see pendulum-type doors. Their feature is the opening of the valves in two directions. Such designs are necessary for restaurants and cafes to ensure the convenience of work. Pendulum doors function due to the presence of bar hinges. It is important to note that the sashes of these canvases are able to open and return to their original position, facilitating movement ...
[08/31/2022]

How to save money when buying transformer furniture?

When arranging a small or large apartment, there are always difficulties with the choice of furniture. Massive sets for bedrooms or living rooms not only require a large free area, but are also quite expensive. In addition, classic sets will have to be supplemented, for example, with sofas, extra beds, if several people live in the room. As a result on...