What personality type is best for sales
What Kind of Sales Personality Do You Want? (According to the Myers Briggs Test)
Salespeople are not all created equal; some use direct value-based tactics while others may prefer to lay on the personal charm. An individual's personality will influence the kind of strategies they use when trying to convince customers to spend money. It is useful for a business to comprehend the personality type of employees, especially during the recruiting process to see if it aligns with the company's style.
The Myers Briggs Type Indicator is one test that enterprises can use to learn the characters of its salespeople. Not everyone is suitable for the sales department, and a personality test helps to narrow down the options. A good comprehension of personality types can help sales heads to motivate their teams accordingly.
While any personality type can make a good potential sales person, these profiles are seen as particularly suited to sales roles:
1) ESFJ
This Myers-Briggs personality type is considered the best for after sales professionals and account managers.
An ESFJ is motivated to help others. This individual is quick to notice when another person is in need and does everything to provide it. Regardless of the size of the task, an ESFJ will put all effort into getting the best results. The enthusiasm of the ESFJ is suitable for sales because an individual is energised most of the time and is resilient to rejection and negative feedback. Up-selling to existing customers can take a while, and it helps if a representative can maintain the same passion throughout the process.
2) ESTP
A salesperson with this personality is most useful for short-term projects – such as new client acquisition or closing sales after others have put in the groundwork. ESTPs are all about immediate results, and they achieve them with style. Such a sales representative would thrive in tasks that involve high risks like a sales contest with a lucrative bonus.
3) ENTJ
Considered as born leaders, an ENTJ personality type makes a good salesperson because they are outcome driven.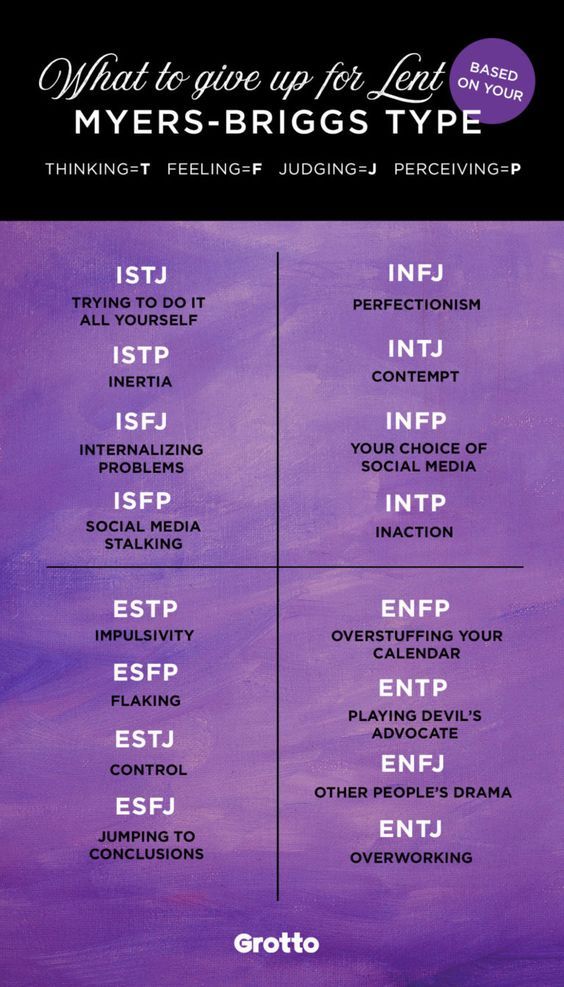 An ENTJ salesperson will be prepared to play a long game and nurture a lead through to a successful close. However, they may have trouble in a setting where consensus is required for decision-making, so may thrive as independent field sales agents. ENTJs are creative when crafting solutions, and that is important when dealing with challenging sales strategies.
4) INTJ
Although innately independent, INTJs don't have trouble following a leader. This personality type works best when tasked with providing explanatory perspectives. A salesperson with this personality is effective at spotting patterns, which can be invaluable when developing a sales plan. Some companies set their INTJ team members to work in marketing roles, or preparing a sales case to be implemented by other colleagues.
5) ISTP
When problems arise with a company's sales strategy, it helps to have an ISTP on the team. The flexibility of this personality type makes it easy to adapt to different situations.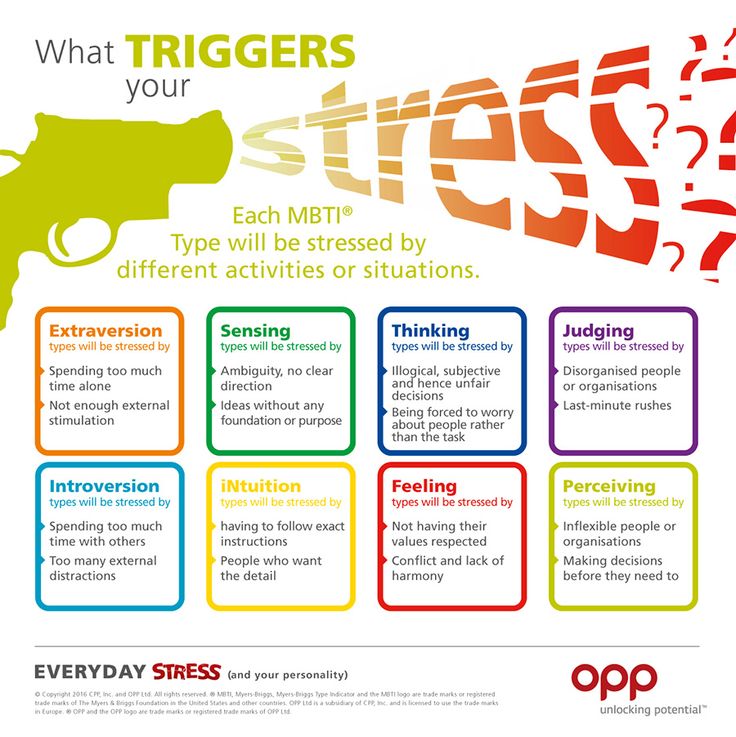 ISTPs are also adept at picking apart facts to create solutions. Many ISTPs make good sales managers and team leaders.
Which MBTI Type is the Best Salesperson?
A Myers-Briggs test will not tell you how successful an individual will be at a sales role, and profiling is no substitute for regular training and individual KPI assessment. ESFJ types may be a favourite for companies looking to improve their sales, but it is important to understand that no one personality type can be defined as perfect for a specific role. Personal traits only provide an understanding of how an individual thinks and approaches situations. Besides the Myers-Briggs Type Indicator, a company must factor in other elements that make a good salesperson such as transparency, patience and trust.
Using the MBTI, employers can avoid underutilising their salespeople and apply the right motivational tactics to push them. Whether it's assembling a first-rate team or booking a training seminar, an enterprise should evaluate the personality types of its salespeople carefully.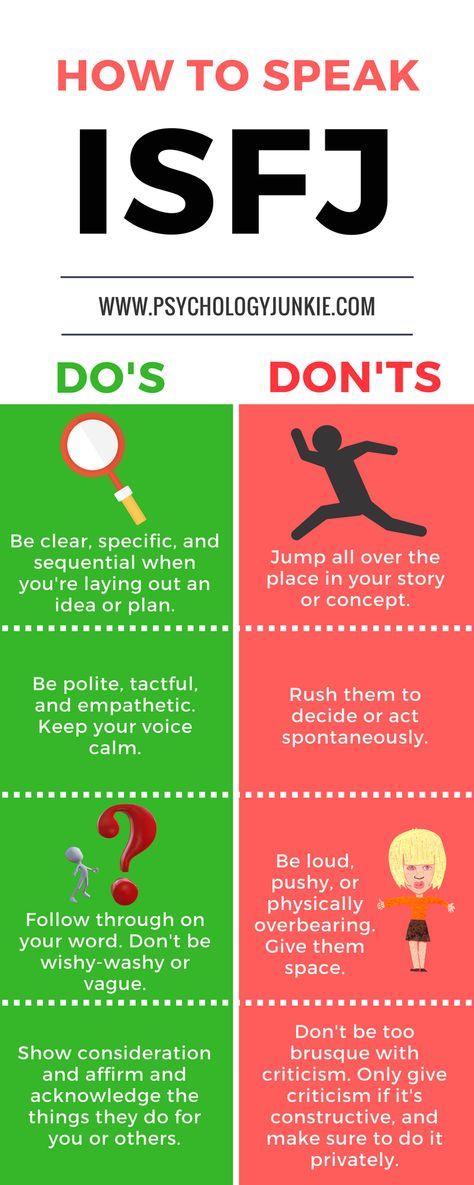 Evaluate the personality types of your salesforce with our MBTI workshops and make your sales team a success.
Get a Quick Quote
Category

All Topics
Engagement
Event Organisation
Graduate Programmes
Myers Briggs (MBTI)
Productivity
Psychometric Workshops
Team Building
Wellbeing

Sort By

Sort Results ByNewestOldest
Reset
"We exist to help teams thrive, succeed and make a difference.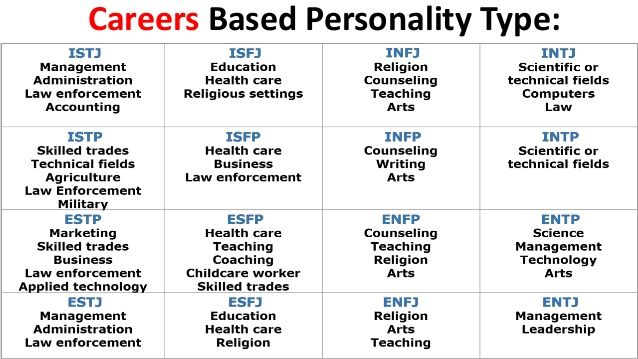 All of our events are tailored to your unique team and designed to boost their engagement, their performance or both. Get in touch to find out more."
Jon Huggett - Founder & CEO
A great set of events to help keep spirits up and teams connected during lockdown. Especially appreciated the flexible and creative approach. Many thanks.
Adele Cox
Excellent fun and fully engaged activity, completely loved it ???? Thank you so much.
Himabindu Vutukuri
I thought the event was excellent - informal, fun & very engaging!
B. A. Nimmo
I really enjoyed the exercise and was honestly quite surprised at just how engaged with the activity I became.
Richard White
Enjoyable virtual event. I liked the theme and imaginative art class to make it a fun group event.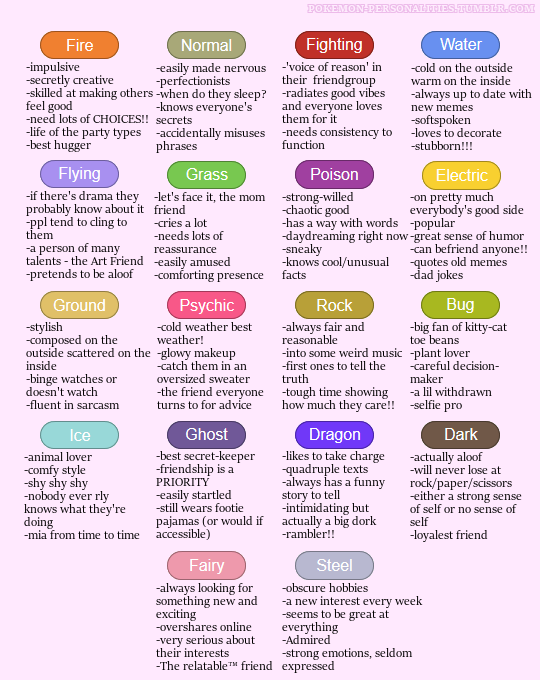 Conor Morris
A very entertaining experience... we had to make decisions and work together. And we also got a sense of achievement - I can't draw and produced 2 decent superheroes. An excellent activity.
Elizabeth Donachie
A great event which made was a lot of fun! At first I was nervous to try the task but by the end I wanted to do more!
Lisa Redpath
Enjoyable event and well run, enjoyed our 3 hours with EML.
David Rodman
Good afternoon of activities and being in the winning team topped the day, thank you for the prize.
Adrienne Cousins
Many thanks to Neil and Ruth for leading our virtual team building exercise... Many laughs were had while scrambling to collect the twenty items...!!! The Murder Mystery was my favourite and my team winning was the icing on the cake.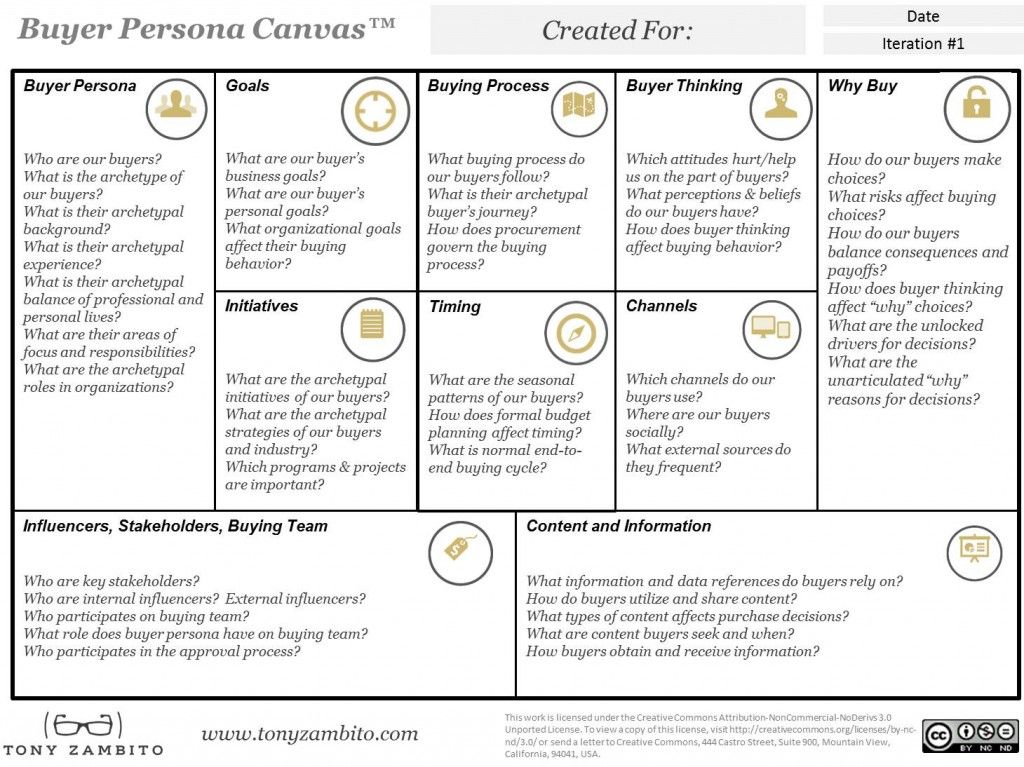 The Haka showed how uncoordinated we are but the laughs ...just proves what an enjoyable experience we all had.
Suzanne Mitchell, Beckton, Dickinson & Co
Our team really enjoyed the event - they are already asking when we can do another!
Karen Wilson, Zhero
The EML virtual team building event was well organised and entertaining. Tasks were interactive and challenging in a fun and relaxed environment.
Brandon Lee Maharaj
It was fun and I loved the energy this brought out of us as a team.
Clinton De Klerk
Great and fun team-building event. Enjoyed!!!
Christopher Dahwa
Perfect. From initial enquiry to event day. I'm really pleased with the session. We had a short meeting pre activities and then 4 fun team games. The event staff were really helpful and professional all the way through.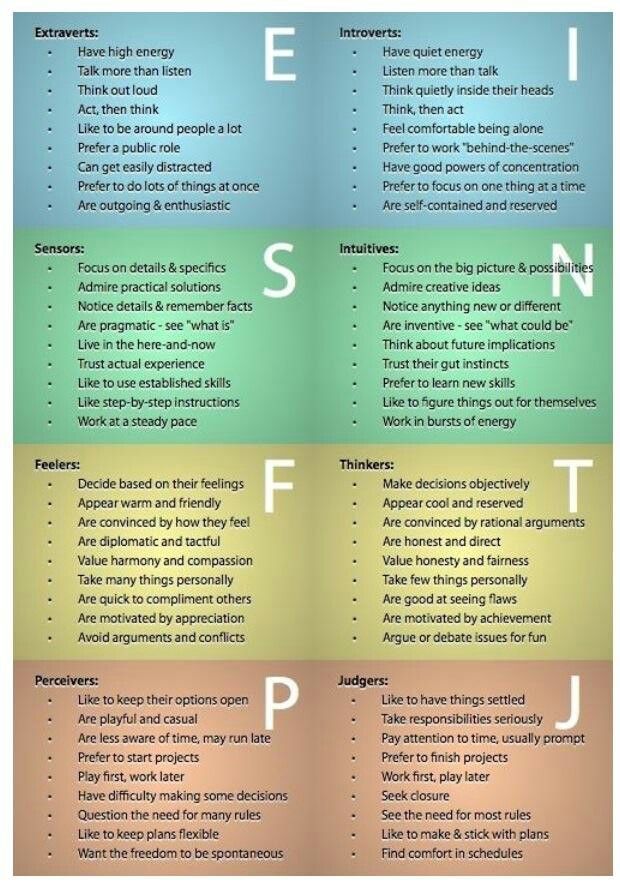 James
EML delivered a great virtual training afternoon for our new Graduates, Undergraduates & Apprentices. Everyone found it to be a fun and engaging afternoon.
Victoria Goodwin
Super fun virtual event, the team are friendly and entertaining. Thank you so much Neil and Jon.
Joynab
Thank you EML for a great virtual team building Christmas party. Everyone had a great time and this virtual option created a great opportunity to stay in touch with our colleagues and have some Christmas fun. I've received lovely feedback from staff - they really appreciated the event.
Sue Quick
Thanks for organising and facilitating our online Christmas social. I've had some great feedback from the participants and it was lovely to do something together even though we couldn't meet face to face.
Michelle Hammersley
Great fun, thank you.
Simon Elkins
Well organised and good fun - many thanks to EML Team.
Mark Roberts
Great fun, engaging and well organised :o)
Belinda Mitchell
Thank you so much for organising a very interesting and fun event... it gave staff an opportunity to work together in different ways and helped to develop our team skills. I'd recommend similar online events to other organisations.
Isla Boadle
Great fun had by all. Both inclusive and engaging. We will be looking to use EML again next year.
John Williams, ECCTIS
EML Team | Unit 5, 130 Worcester Road, Droitwich, Worcestershire WR9 8AN | UK Company Reg. 04447878 | © 2021
The Secret to Managing Salespeople? Start with Their Myers-Briggs Personalities
While it's true that not everyone is a perfect fit for sales, most people just need the right motivation and management to thrive.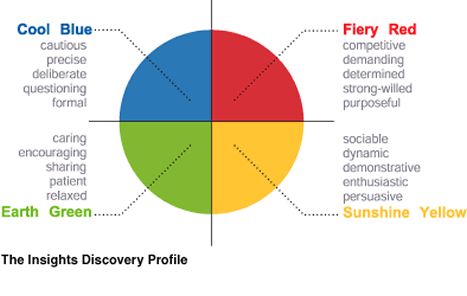 And understanding your team's personality types (as well as those of potential hires) can help you motivate, develop, and train them more effectively.
One of the best ways to approach personality in a concrete way is by using a personality framework such as MBTI (Myers-Briggs Type Indicator).
Sales Personality Types
As a reminder, the Myers-Briggs Type Indicator® identifies 16 personality types that emerge from your preferences. Those preferences are:
Administering the Myers-Briggs test allows you to discover your employee's preferences, and it assigns each of them a four-letter "type" that encompasses their personality.
This type can then be used to understand the individual's motivational factors.
Identifying salespeople's Myers-Briggs personality types is a great place to start when attempting to understand motivational factors. But how do you know which types will thrive in sales?
What personality types succeed in sales?
ESFJ (The Provider)
ESTP (The Explorer)
ENTJ (The Visionary)
INTJ (The Intellectual)
ISTP (The Detective)
INFJ (The Counselor)
ESTJ (The Commander)
1.
ESFJ (The Provider)
ESFJs are compassionate, enthusiastic, and friendly. Due to their Extraversion score, they exude energy when working with people. This helps them maintain the same amount of passion for the work regardless of its ups and downs. In addition, due to the combination of their personality traits, you'll find that ESFJs are motivated to help people (an excellent trait in sales) and adept at communicating and building rapport. All of these factors combined make ESFJs successful in sales roles.
2. ESTP (The Explorer)
ESTPs are personable, practical, and detail-oriented. Because ESTPs think logically, they may have difficulty capitalizing on the whims and handling the objections of particularly emotional prospects. However, ESTPs are observant and pick up on things others might easily miss. They're also truth-seekers, and they are not uncomfortable with getting pushy to make a sale as long as it makes sense for the prospect. With this in mind, ESTPs function best as closers.
3. ENTJ (The Visionary)
ENTJs are talkative, high-achievers who love to explore new ideas. Because they're outcome-oriented and easily able to see the "big picture," ENTJs are great for organizations with long sales cycles and structured sales processes. They're skilled promoters, if a bit intense, who easily take charge of social situations.
4. INTJ (The Intellectual)
INTJ is a less obvious personality type for a sales role due to their Introversion and Thinking traits. INTJs will quickly become drained by too much social interaction, which may sound counter-intuitive in sales.
However, introverts can be deceptively good at sales, particularly in subtler roles with more emphasis on inbound processes than pounding the pavement. INFJs are adept at analysis and logic, so they can excel when creating sales plans, perfecting processes, and spotting tactics that aren't working. They're also great at research, which can make prospecting a breeze.
5. ISTP (The Detective)
Similar to the INTJ, ISTPs are more reserved and find social situations taxing.
At the same time, ISTPs are adaptable, self-sufficient, and spontaneous, which are all great traits for fast-paced sales roles. Because they're logical and detail-oriented, they're great "process people" and can excel as sales leaders and managers.
6. INFJ (The Counselor)
For INFJs, the Introversion score is a little misleading. While too much social interaction can be exhausting for them, many INFJs are ambiverts by nature and highly attuned to the emotions and feelings of the people around them.
In addition, INFJs tend to think both creatively and logically, tapping into their "whole brain" when applying skills and completing tasks. These two traits make them empathetic communicators and excellent troubleshooters, which is valuable in many sales roles.
However, INFJs are also passionate about making the world a better place and will become easily drained if there's no altruistic aspect to their work. Many INFJs are energized by ongoing and constant improvement, working hard to impact the lives of those around them, and this makes them excellent at creating structure and processes for the team.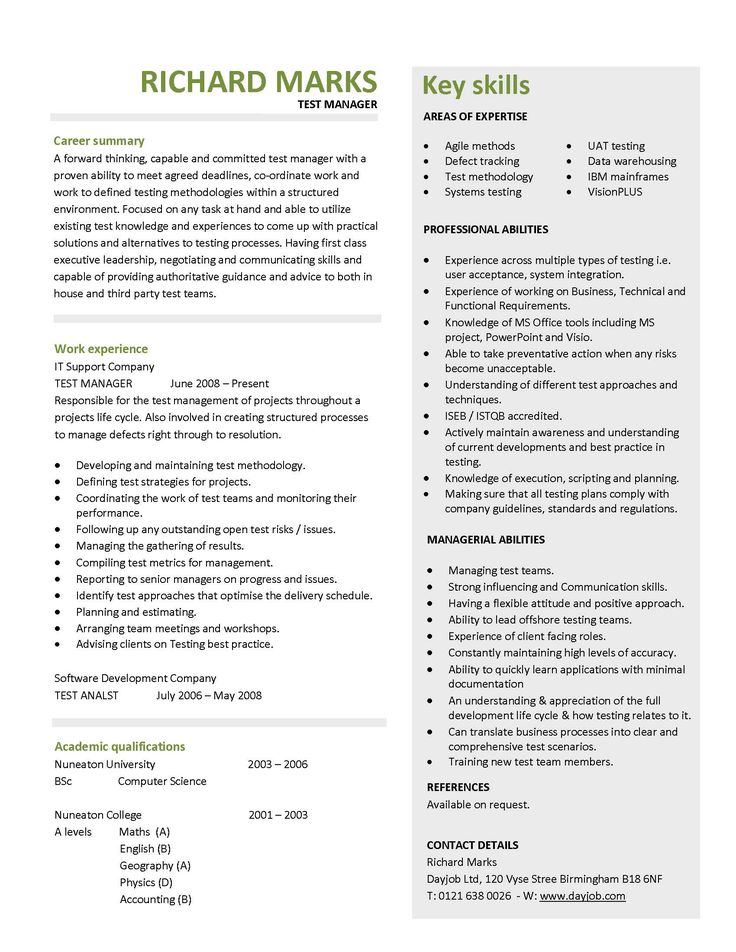 7. ESTJ (The Commander)
If you need a sales rep to come into an already-established process and thrive, the ESTJ is as good a hire as any. Their unique trait combinations make them uniquely able to abide by existing rules and structures. They take direction from leadership well and are self-motivators who hold themselves accountable. At the same time, they're high-energy individuals who thrive on social interaction. ESTJs are detail-oriented, making them great listeners who take action on what prospects say.
Managing and Motivating Salespeople Based on Personality Type
Now that you know more about the Myers-Briggs personality types and how they relate to sales, you can then make sales management decisions based on personality traits.
Because it's not always feasible to create a sales management plan based on each team member's specific profile, I've created a quick cheat sheet to help you manage all the 16 Myers-Briggs personalities like a pro, grouping each type into the following four commonly used buckets:
Explorers
Charming, smart, enthusiastic, and energetic —explorers make some of the best salespeople around.
They are social, enjoy being held to challenging metrics, and always find new ways to solve old problems.
To motivate this group, you'll need a variety of strategies. ESTPs require a fun but firm manager. They live on the edge, so enlisting them to participate in high-risk, high-reward sales contests might yield impressive results. ISTPs like to keep things practical. Give them the task of searching for technology that will increase team efficiency and you'll see them rise to the occasion.
A firm schedule is in order for your ESFPs.You can harness their spontaneous nature with a little 9-to-5 rigidity.. And for ISFPs, it's good to be in the details. They're artistic and charming, but might require a goal-oriented strategy to channel that creative energy into sales stats you can both be proud of. For instance, try holding them to activity metrics, like sending a certain number of emails every day or breaking their monthly or quarterly quota into weekly numbers.
Diplomats
"Diplomatic" might not be a word commonly associated with salespeople, but it's crucial to have a few of these personality types on your team.
They may seem quiet or overly eager to please (which is not always a good thing in sales), but they're also charismatic and hard-working until the end. In other words, diplomats are the salespeople you want by your side when you're three hours and $10,000 shy of your quarterly sales deadline.
So how do you motivate them? INFJs really appreciate quality time. Try not to miss their weekly check-ins and always ask how they're doing. For INFPs, acknowledgement is key. Did they break a personal record last quarter? Give them kudos at your next all-staff meeting.
Teamwork is an effective way to motivate ENFJs. Enlist them to mentor junior team members so they can teach others their tried-and-true selling tricks. Your ENFPs need a creative outlet every once in a while. Those may be few and far between in the world of sales, but you might consider allowing them to create a piece of sales enablement content for other reps instead of handing that task off to Marketing.
Analysts
Your most curious, bold, innovative, and strategic salespeople fall under the analyst group .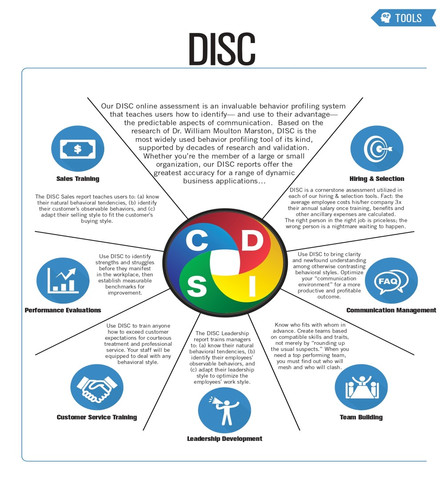 They're not satisfied with the processes or explanations your company has relied upon for years, and they love a good challenge.
INTJs do their best work when you, as their manager, outline a path to success. Have lofty goals for revamping your tired CRM workflow this quarter? Assign the task to your INTJ and put together a strategic plan for how they will succeed.
ENTJs are born leaders, so dangling a team mentor or sales management position in front of them is a great way to keep them focused and fulfilled. Oh, and ENTPs would prefer if you didn't beat around the bush. Be open and honest about their performance this quarter, and you'll receive respect and loyalty in return.
Sentinels
This unique group of personalities is here to keep your team grounded. Practical and detail-oriented, sentinels make great managers and caring teammates. To keep them motivated, consider a few of the suggestions below.
Make sure you keep challenging ISTJs. They love solving problems, so let them solve the most pressing ones facing your team or company — for instance, analyzing a decrease in ASP or crafting new positioning against an up-and-coming competitor.

ISFJs rely heavily on specificity from their managers. Make sure their quarterly goals are thoroughly outlined and include an actionable path to success.
Speak logically with your ESTJs and you'll be speaking their language. Reorganizing your sales regions? Explain the reasoning to your ESTJ to get them on board first. And be an involved manager with your ESFJs. They're eager to help and will do their best work when you carefully outline their goals and check in regularly to make sure they're aware of and meeting your expectations.
Qualities of Strong Salespeople
Keep in mind that anyone can thrive in sales with the proper motivation and working environment. Think of your own sales team — odds are each person has a different selling style.
That said, the same names may appear at the top of the leaderboard every week. If not for personality, what do the top performers have in common? Chances are they emulate certain qualities that prime them for success.
Here are some of those qualities:
1.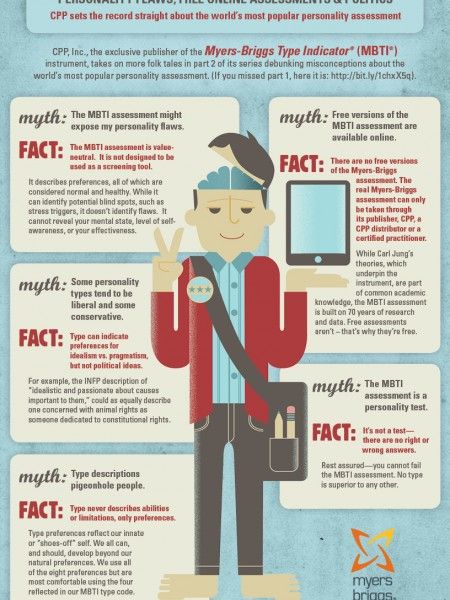 Goal-Oriented
It's hard to progress if you don't know which direction you're going. The best salespeople set ambitious — but attainable — goals. They know exactly what they want to accomplish and take the necessary steps to get there.
2. Optimism
Being optimistic is more than wearing a smile during sales calls, meetings, and pitches — it's a mindset that helps great salespeople overcome difficult situations and even rejection. It also influences a variety of other key qualities, like drive, confidence, and perseverance.
3. Ability to Listen and Empathize
A great salesperson doesn't do all the talking. Instead, they show interest, ask thoughtful questions, listen actively, and offer relevant solutions. This builds rapport and trust with both new and current customers.
4. Eager to Learn
The best salespeople commit to learning and growing. For every win or loss, they take a step back to analyze what went right and where they can improve.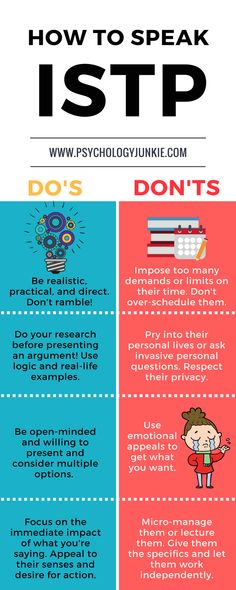 They also read blogs, listen to podcasts, and stay up to date on trends and recent news in the sales world.
5. Emotional Intelligence
In tough moments, excellent salespeople don't throw a fit or blame others. They recognize and understand their emotions and regulate them during stressful situations. They also use EI to perceive the emotional state of the other party to have a better chance of closing the deal.
Bringing Out the Best in Your Sales Team
You probably didn't hire a team comprised entirely of alpha salespeople. And, let's be honest, that's probably a good thing. What you really need is the skillset to manage each of your salespeople in a way that will bring out the best in each of them and contribute to your company's bottom line.
Editor's note: This post was originally published in July 2017 and has been updated for comprehensiveness.
Topics: Sales Traits
Don't forget to share this post!
4 Styles of Customer Service
Jun 9, 2020 | 11 comments
Today we'll talk about the types of sales personalities and behavioral styles in working with clients.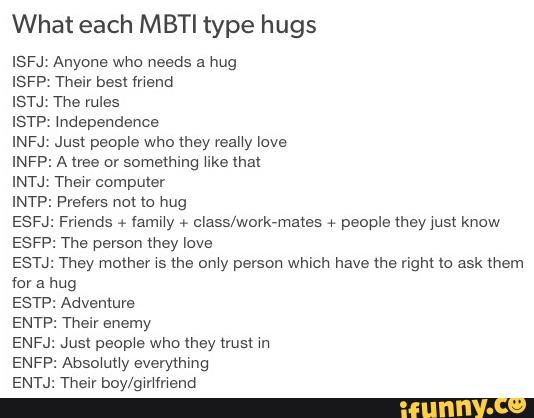 I continue to share experience and the best selected technologies in order to develop staff and increase revenue.
Article Contents
1. DISC Personality Profile: Basics
2. DISC and Sales Personality Types
3. Profile D: Strengths, Limitations, Sales Value
4. Profile I: Strengths, Limitations, Value for sales
5. Profile S: strengths, limitations, sales value
6. Profile C: strengths, limitations, sales value
7. How to define a profile: online personality type
Sales manager personality types are needed in business at almost every turn.
1. Who will be the best to actively and for a long time make cold calls, wander around the "fields", squeeze clients?
2. Who will actively look for new contacts, involve customers in our brand, product?
3. Who will be the best at handling long trades, following complex business requirements and business procedures?
4. Who will be more careful in preparing tender documents or arranging complex shipments?
5. Is it possible to combine all this in one person or not?
It is important to get answers to these questions as early as possible, without long hours of interviews, "trial and error" in real sales. There is a way to make such a prediction with high accuracy. Let's consider.
The article may be useful:
owners and entrepreneurs
sales managers
sales managers
to those responsible for sales
to those who have sales employees under their supervision

If after reading the article you still have questions on the topic, write them in the comments - I will definitely answer.
DISC personality profile: basics
The long-known DISC behavior model is based on 4 personality profiles: Dominance, Influence, Steadiness and Compliance. This model is based on two main criteria: a person's perception of the external world and how he acts in specific situations.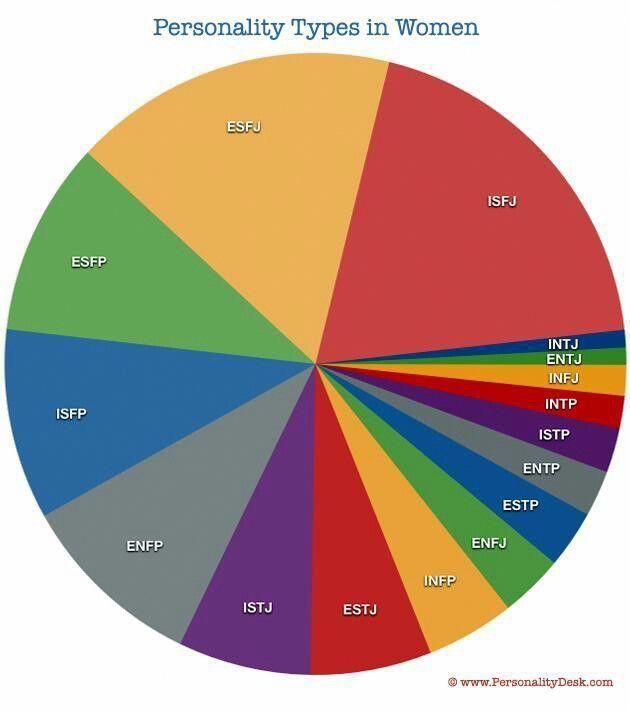 Dominance - activity in a hostile environment
Influence - activity in a supportive environment
Stability - passivity in a supportive environment
Adaptability - passivity in a hostile environment
These types of behavior are directly related to the style of behavior in sales and form types of selling personalities. Why is that? Most often, a person combines two profiles, less often - one or three. All four profiles of one person cannot be active and permanent at the same moment.
In a working environment, a person chooses 1-2 constant patterns of behavior. Despite the fact that all four styles of behavior are familiar to us, and from time to time we can be in them.
The most stable profiles of human behavior are manifested in all working areas of life. We cannot suddenly become different, uncharacteristic of our "inner portrait". It is possible to consciously control behavior, but in some critical situations (stress, crisis) it is impossible to do this for a long time.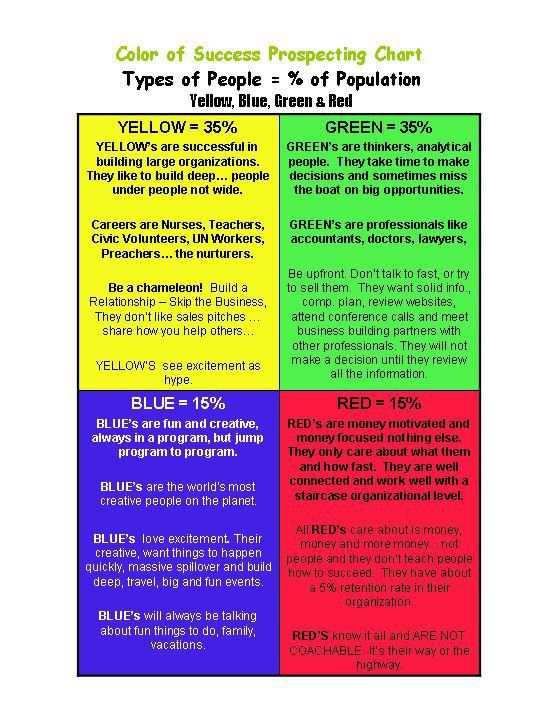 The same applies to human behavior in sales.

Important! In a working environment, a person chooses 1-2 permanent behaviors, despite the fact that all four behaviors are familiar to us.
DISC and sales personality types
There is no "bad" or "good" personality type. Each has its own worthy characteristics and behavior for business tasks. Let's take a look at the key differences between the four personality profiles and sales personality types.
Dominance (D)
Confident position in competitive situations
Energetic, enterprising, fast
Competitive, "fighter", "warrior", resists difficulties
Guiding what to do, gets things done at any cost
A person shows all the characteristics above if the result is really important and necessary for him, because the main motive is victory at any cost. On the contrary, if there is "tension" to achieve the result, then it will be an additional challenge that will lead to success.

Influence (I)
Interactive and communicative "in public"
Avoid hostile situations through persuasion and influence
Positive, active, fast
Passionate about himself and involving others in his idea, business
A person shows all these characteristics if the situation around is friendly, there is no competition and pressure, and he himself is "well done".
Stability (S)
Strives for friendliness, favorable environment, "harmony"
Moves away from confrontation and hostility, cautious
Avoids own insecurity and strives for its stability
Strives to maintain a friendly situation
Moves away from a competitive and hostile situation by silent sabotage
Shows all its characteristics if there is no hostile environment.
Adaptability (C)
Act with caution, systemically and rationally
Avoids complexity through adaptability and flexibility
Seeks to minimize conflicts
Calculates problems and risks in advance and makes prevention
Shows all its characteristics in a competitive situation.

Interesting! Tasks in sales can be different, despite the similarity of positions. Therefore, any type of DISC can and should be adapted to the exact tasks of a particular business.
Profile D: strengths, limitations, sales value
What gives sales:
Feels great in competition and confrontation, even looking for them, but without them it "fades out" and can go into more "ambitious" side.
Will fight and go to the end, look for ways out of a difficult situation, even if there is no experience, rules, instructions. He doesn't need them.
The result is achieved at any cost - these are his settings. Shows the principle of "roly-poly" - does not give up, after failure gets up and goes on.
Maybe "one man in the field", a minimum of parties and support.
The highest degree of manifestation is a "strategist", the global goal and the distant horizon are important.
Such qualities are inherent in an almost ideal active "sales" employee. He is successful where you need to conquer the market and be independent. The main thing for him is the result at any cost, despite the difficulties encountered, and not due to existing conditions. In sales, closing the deal is important, and strength and power are the motivating factor.
Minuses:
It is difficult to manage him - he strives for independence and not subordination, especially if the leader is "weaker" than him.
Can be a solo player, not a team player.
Can be a workaholic and "burn out" in pursuit of results.
Challenges, complex tasks and situations are constantly needed, fades in peace.
The reward for his exploits is important - it is not only money (although they are very important for him), the main thing is power, authority, autocracy, even in a small fiefdom.
Can go over the heads of colleagues, "pressure" and point out clients, and also show indifference where there is no benefit.
If a person has low emotional intelligence, he can be rude to the point of aggressiveness.
In combination with profile type I, a more "human" pattern of behavior appears.

Tip! Profile D in sales: results at any cost despite complexity, high risk and competition.
Profile I: strengths, limitations, sales value
What makes sales:
Will seek to expand contacts. His element is stormy networking. Uses different channels in any form: hangouts, conferences, chats, groups and publics.
High activity, dynamics, trips, business trips are quite natural for him.
A sincere ambassador for a topic that he loves - "walking advertising". Will sincerely and naturally involve in the brand, product, idea, work, team.
Positive, optimistic, joyful, friendly, smiling. He can be a "magnet" for people: he is welcome, they are waiting for him, they want to communicate, it is interesting with him.
The highest degree of manifestation is an inspiring and motivating leader, including a conference speaker or trainer.
In sales, the Profile I employee builds open, trusting relationships with the client and colleagues. He is the informal leader. He easily catches fire with any idea, develops vigorous activity, is able to get things off the ground. But it quickly cools down and switches to something else. The motivation factor here is public recognition and praise.
Minuses:
Inconsistent in actions, carried away.
Moves away from conflicts, hostility, competition.
There may be problems with time management.
Emotional, impulsive, unable to follow through.
But if a person has a dual profile "D - I", then he is the most ideal option for effective sales.

Tip! Profile I in Sales: Strives to expand contacts, excellent at building relationships, inspiring and motivating clients and colleagues.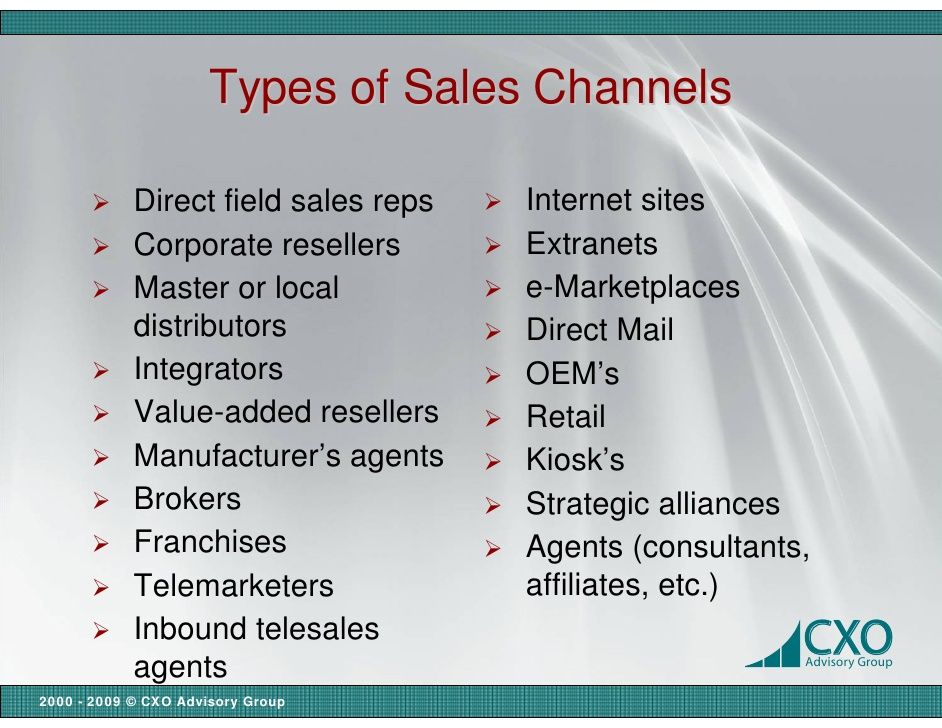 Profile S: Strengths, Limitations, Sales Value
What Sales Can Do:
Perfect service support and customer attention.
An excellent listener not only formally, but also in depth.
Achieves results through clear business processes and a stable, understandable business situation.
Persistent, consistent, professional, detailed.
Works at a predictable pace and business processes.
This profile is great for customer service, post-sales, logistics, support department. Active sales, where there is competition, speed and resourcefulness, is not for him. He will quietly "die" at an unloved job. The motivation factor is security, stability and confidence. This is the only profile of an employee who can be trusted with routine work.
Cons:
Will not go to the "barricades" and fight for the result.
Will move away from competition and difficult hostile situations.
Works at his own pace, unexpected acceleration is not for him.
Will not openly speak and express his opinion if it does not correspond to that of the company or department.
Can be a stubborn, stubborn, quiet saboteur.

Tip! Profile S in sales: sensitive, attentive and stable "serviceman" and "logistician" for existing customers.
Profile C: strengths, limitations, sales value
What can give sales:
Achieve results through clear execution of tasks, business processes, regulations, procedures, laws.
Strives to minimize conflicts - with clients, management, anticipating them in advance.
Collects and analyzes maximum information.
Can be very detailed, scrupulous, perfectionist.
Perfectly sees, evaluates and predicts risks.
With these qualities, this is an excellent candidate for sales, where you need to strictly follow the business processes and conditions of the company.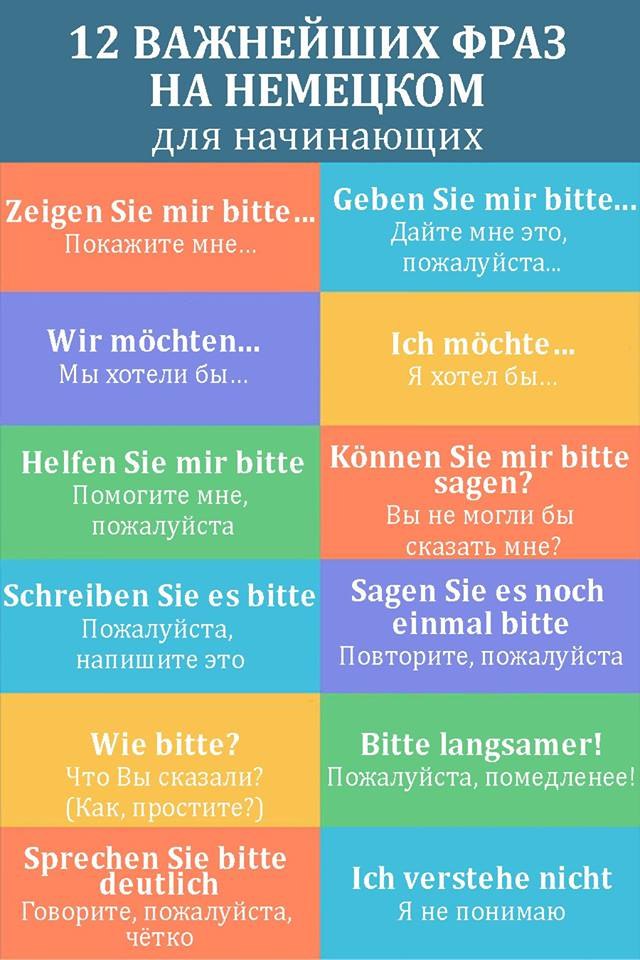 He will be interested in detailed analytical work, including work with documents. The motivation factor is the achievement of high standards in work and the desire to standardize work processes. Most of all, they are afraid to make a mistake, so they calculate everything to the smallest detail. In sales, it is important to prescribe clear rules of work and sequence, only in this case an employee with this profile will be successful.
Cons:
Can spend a lot of time where speed is needed.
Will not take responsibility in a risky situation.
Will not show initiative where there is high uncertainty.
It will not be able to accelerate where it is necessary to act, and not to analyze.

Tip! Profile C in sales: strives for results through following business processes and regulations, with a minimum of risks and conflicts.
How to determine the profile: online personality type
The most popular in the world is the Thomas International DISC personality profile test.
It is easy to complete and takes place online. Answering the questionnaire takes approximately 10-15 minutes. The results are reliable and confirmed by an international certificate of validity.
Prof-Sales is certified to carry out this evaluation and explain the results. We are able to incorporate the received estimates into the company's business, and we do it in an understandable, accessible, fast way.
Write to us and we will diagnose your managers and executives for acceptable budgets not higher than the market. We will also provide detailed feedback and recommendations.
So here we are:
We've covered the basics of the DISC
model.
See how the DISC personality profile and individual selling style are connected
Analyzed the strengths, limitations, features and values ​​of each of the 4 types in sales
Understood how to evaluate sales managers online
I'm sure you now know what the DISC selling personality types are.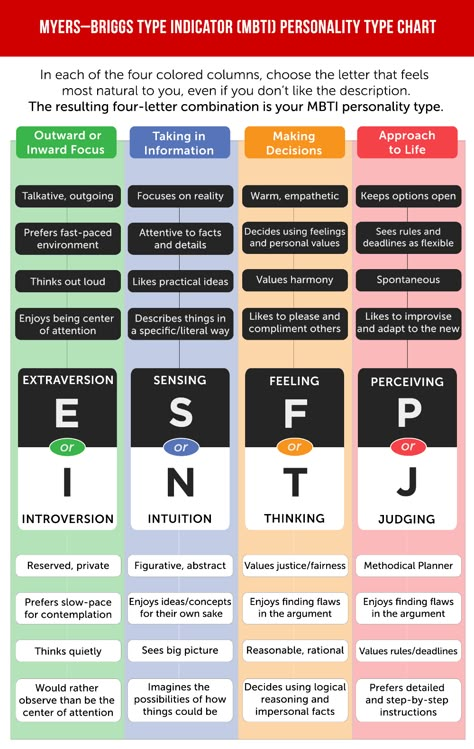 If you still have questions or have any questions, write comments - I will definitely answer.
4 personality types according to DISC
The DISC model describes four personality types: dominant, influential, consistent and consistent. DISC is the number one commercial valuation tool used by over 80% of Fortune Global companies.
IBM and DaimlerChrysler use the model in recruiting and building teams. DISC is also useful for sales managers - the model helps to find an approach to different types of customers.
About this - in our article based on materials from the German online magazine Impulse.
The DISC model and the four behaviors
In the 1920s, psychologists Carl Gustav Jung and William Marston (separately) searched for the causes of repetitive behavior in people.
They came to the conclusion that our behavior is based on education, experience and socialization: if a certain strategy was successful once, we use it again and again.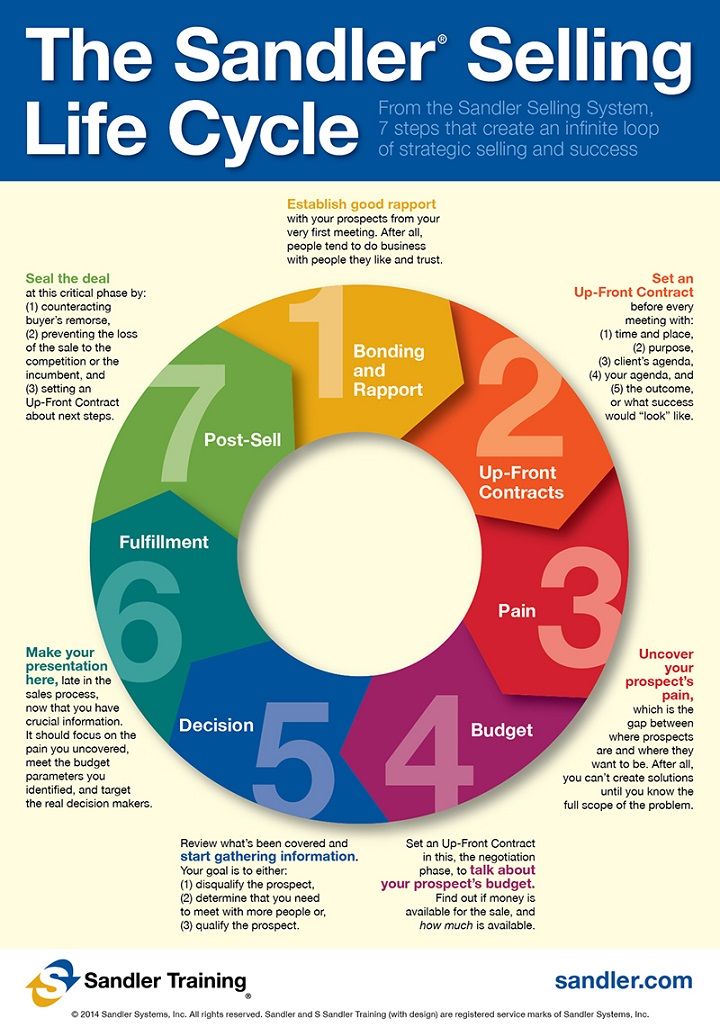 That is why we can talk about personality types that have a stable set of characteristics.
The research of William Marston (not only an eminent psychologist, but also the creator of the Wonder Woman comics) formed the basis of the DISC model.
Psychoanalysts proceed from the fact that there are two types of people: extroverts, for whom it is important to be in the spotlight, and introverts, for whom reflection is important.
In addition, people can be divided by priority.
For a goal-oriented (or task-oriented) personality, the main thing is to achieve what was planned at any cost. The person-oriented type tries to surround himself with people whom he appreciates and who appreciate him.
So we get four combinations describing personality types according to DISC:
#1. Extroversion + goal orientation = dominant type (D - Dominance)
These are born leaders, they are straightforward and proactive.
They make decisions quickly, are focused on results and progress.
#2. Extroverted + people-oriented = influential type (I - Inducement)
Optimistic and cheerful people who easily win the favor of others.
#3. Introversion + human orientation = constant type (S - Steadiness)
Such people are attentive to others, calm, value stability and reliability.
#4. Introversion + goal orientation = appropriate (agreeing) type (C - Compliance)
This type of person is careful and tries to follow rules and regulations. They are reserved and do not seek close contact.
How to use the DISC model in sales
DISC helps you quickly assess the client, adjust to his type of behavior and choose the right argument.
Greeting
Dominant type .
The client immediately gets down to business and seeks to control the conversation - give him this opportunity.
Influential type . It is important for such a person to establish warm contact with the interlocutor. The decision to make a deal largely depends on personal liking.
Permanent type . Such people at the stage of acquaintance try to find something in common with the interlocutor.
Corresponding type . The client is ready for discussion after a short small talk. From the very beginning, it is important for him to see that the interlocutor has carefully prepared for the meeting.
Need detection
Dominant type . Ask the client clear questions, curtseys are not needed here. At the end of the conversation, be sure to ask if he wants to clarify something else.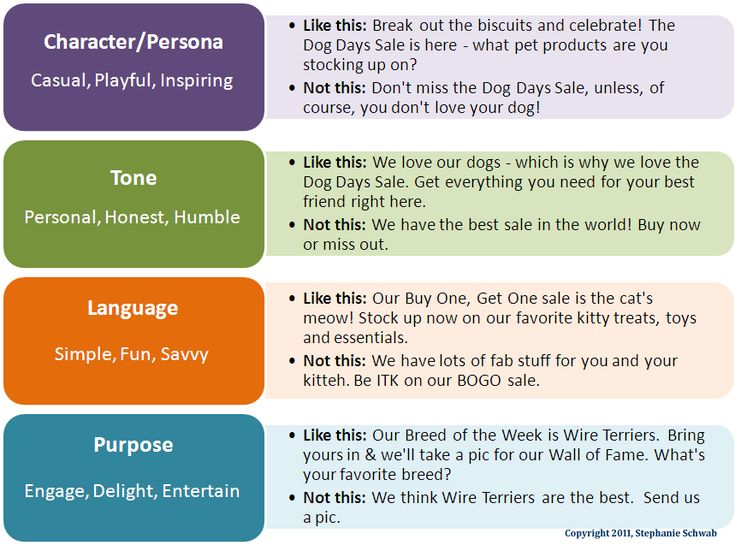 Power type . People of this type can answer questions very extensively and go far in their thoughts, so the task of the interlocutor is to return him to the topic of conversation.
Permanent type . Straightforwardness, which is good in communicating with the dominant type, will not work here. Try to "package" the question so that it does not scare away the client.
Corresponding type . These clients answer questions in detail, but you should be prepared to explain why you are asking about it.
Consulting and presentation
Dominant type . The main thing that interests such a client is what is his benefit. Don't waste his time and yours on general benefits, don't go into technical details. Dominant clients make decisions quickly and often spontaneously.
Influential type . Such a client should be told what benefits he will receive in comparison with those who have not purchased this product or service. Specifications have little effect on the purchase decision.
Permanent type . It is important for him to understand the product well and find feedback from other customers.
Corresponding type . These clients value accuracy: numbers, facts, tables, and research results. In this case, the data must be confirmed by reliable sources.
The decisive factor in the purchase will be the technical specifications. When communicating with such clients, it is better to avoid abstract phrases and long descriptions of benefits.
All business content in a convenient format. Interviews, case studies, life hacks corp. of the world - in our telegram channel.

Join now!
Closing a deal
Dominant type . Despite the fact that dominant customers often make spontaneous decisions (including under pressure from the seller), it is important for them to feel that they have made a thoughtful independent choice: it was not you who sold the product, but they bought it.
Influential type . It is difficult for such clients to make a final decision. Do not offer them a choice of several options - choose the best one and sell it.
Permanent type . People of this type need time to think, they need to consult with colleagues and loved ones. You can show them reviews from other clients and even share their contacts if it's a big deal.
It is very important not to put pressure on such clients - otherwise they close, and the chance of a sale drops sharply.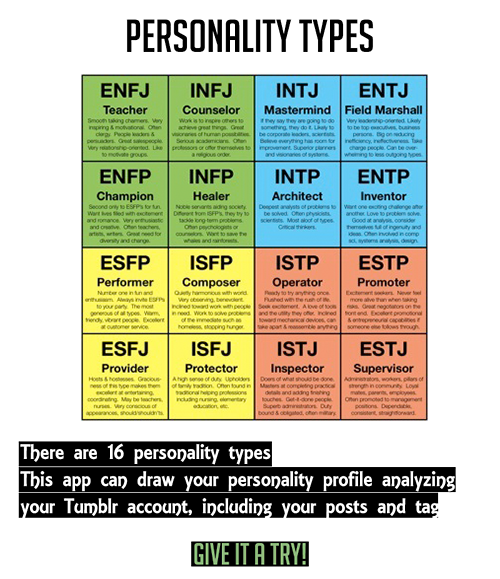 Corresponding type . Before making a purchase decision, such a client will once again evaluate all the data and critically approach your arguments. Provide additional information and allow time for reflection.
After sales communication
Dominant type . For him, the main thing is to see concrete results from using the product. Ask if he is satisfied with the purchase, whether it meets expectations.
Influential Type . Discuss what personal benefits the customer gained from the purchase.
Permanent type . Clients of this type appreciate the opportunity to maintain contact with the manager with whom he made a deal.
Instead of contacting the general helpdesk, he would prefer to call an employee he knows directly.