Questions to ask a prospective therapist
19 Revealing Questions To Ask A Therapist Before Your First Session [2022]
Finding the right therapist for you can seem overwhelming. If you're wondering what questions to ask a therapist before your first session then you're in the right place!
In this article we will discuss:
-Section 1: Financial Questions
–Section 2: Worldview Questions
–Section 3: Qualifications Questions
-Section 4: Setting Expectations
-Section 5: Pharmacology Questions 

Let's jump right into these questions to ask a therapist!
One of the first things you will want to know about a prospective therapist is what their pricing structure is and if they will accept your insurance provider. 
You don't want to move forward through the entire process only to discover their payment structure does not work for you. Here are the questions you should ask to discover if a therapist's billing is right for you.
Question 1 – "What Insurance Providers Do You Accept?"
Just because a therapist accepts insurance, doesn't necessarily mean they will accept your insurance. 
Your specific insurance plan may also require you to meet a deductible before coverage kicks in.
Some providers may be out-of-network with all insurance companies, sometimes referred to as private pay. If you have out-of-network benefits, you may still be able to get some reimbursement for appointments. Make sure to ask the therapist if they can provide statements for you to submit to your insurance company. 
If pricing is important to you, then get these questions out of the way up front. You may also need to check with your insurance company to determine your coverage for mental health appointments. 
Question 2 – "What Is Your Cost Per Session?" 
It's important to know both how long a session is and what each session will cost (as well as any other additional fees).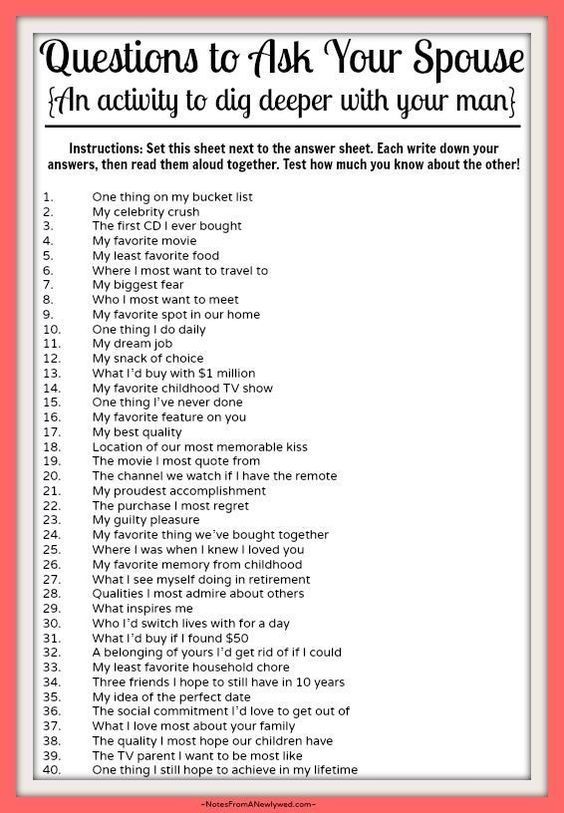 Some therapy sessions can go up to 90 minutes while others will only be 45 minutes. 
This question is especially important if you are paying out of pocket for therapy. If this is the case, you may also inquire about the different payment plans or funding support that may be available to you.
Question 3 – "Am I Charged For Cancellations Or No-Shows?" 
Sometimes life happens and it's nice to know if you're going to have to pay extra for it in advance. Make sure you ask about the cancellation policy.
It is also great to ask if your therapist requires a deposit from you to schedule your first visits. This is often common practice for first time visits. 
Like everyone else, therapists can take a number of different approaches to therapy. 
These therapeutic approaches can be heavily influenced by the (1) worldview of the therapist (2) their preferred therapeutic style (3) or the counseling theories they most align with.
Depending on these factors, some therapists will be a better match for you than others. 
Below are a few basic questions that will help you determine if a therapist will be the right match for you. 
Question 4 – "What is your philosophical approach to therapy?"
There are many types of therapy and many different philosophical positions that influence the way therapy is done.
While one potential therapist may use a combination of approaches others might use one approach exclusively (such as cognitive behavioral therapy or CBT).
Get out a pen and paper and jot down some notes when your potential therapist answers. 
If you don't understand any of the terminology the therapist uses, don't be afraid to ask them for further clarification. 
Below are a few common acronyms you're likely to hear and what they stand for. You can learn more about each one by clicking on the link provided.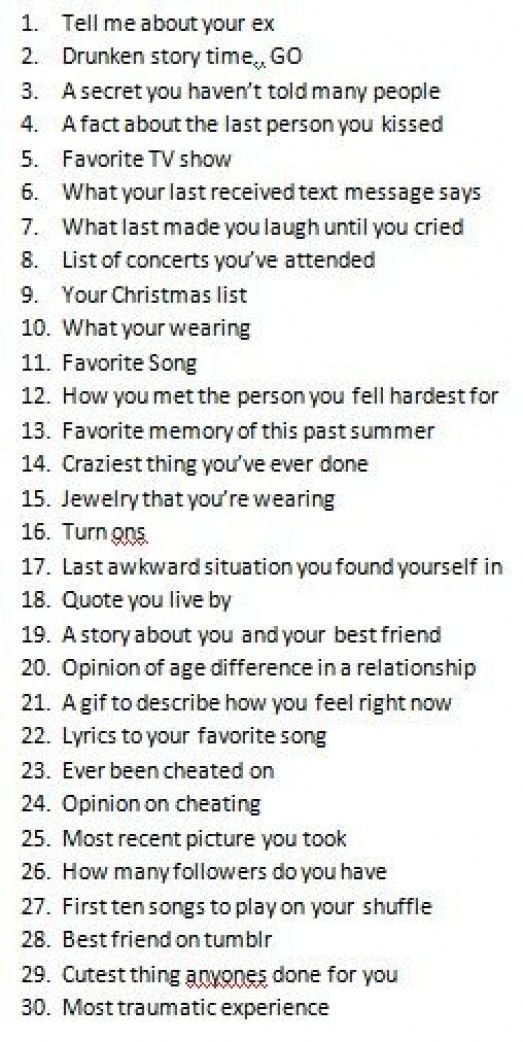 CBT – Cognitive Behavior Therapy
DBT – Dialectical Behavioral Therapy
MBCT – Mindfulness Based Cognitive Therapy 
To learn about the pros and cons of each type of therapy,  you can check out the article Types of Therapy –> HERE 
Question 5 – "Are you religious? How does this affect your approach to therapy?"
While some people may be more open to having a therapeutic experience that implements their religious beliefs into their sessions, others will not.
By identifying what religious worldview a therapist is coming from, you can better determine if they will be a good fit for you. 
That said, unless specified most certified therapists are trained not to impose their worldviews or beliefs on clients. 
If you find that a therapist has radically different ideas about beliefs than you AND implements their religious ideas into how they practice therapy, you may need to decide whether or not they will be a good fit for you.
Question 6 – "How do you determine my counseling goals?" 
While the majority of therapists incorporate and track your progress towards goals in their therapeutic plan, some therapists and some types of therapy don't always focus on an end goal. 
For Example: If the therapist talks about a "psychoanalytic approach" you will find that this has to do with Freudian psychoanalytic theory. This type of therapy is known to last longer than other types of therapy. Some Freudian psychotherapists may expect your sessions to last a year or more, and may recommend meeting more than once per week. The goal may be insight more generally. 
This may be good for those who are looking for insight into their issues or more understanding on how the past has influenced them. However, this approach tends to be less practical and structured than behavioral approaches.
On the other hand, behavioral approaches like CBT and DBT tend to be more goal-oriented.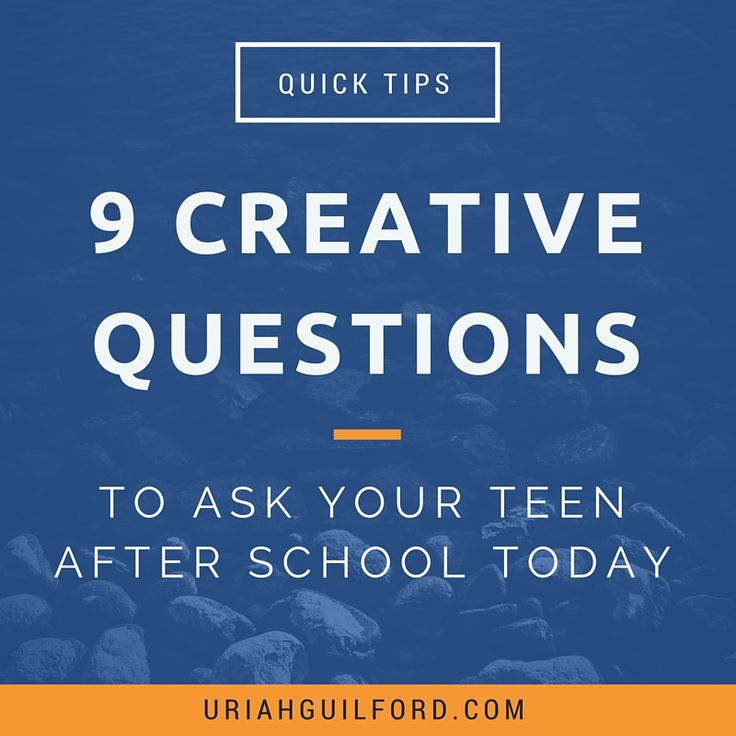 Question 7 – "What are the indications that therapy is effective?" 
Similar to setting goals, it's important to know what indicates that therapy is progressing successfully. 
It may be important to ask how your therapists will help set goals and measure your progress toward the resolution of those goals. 
After some amount of time, you will be able to assess if it's in your best interest to continue working with the therapist. 
If someone is going to have access to the inner workings of your mind, it seems wise to be sure they know what they are doing. 
Ask your potential therapist what type of licenses and certifications they attained. 
Question 8 – "What specialty licenses and certifications do you have?" 
Below we have provided you with a cheat sheet to know what all the acronyms mean.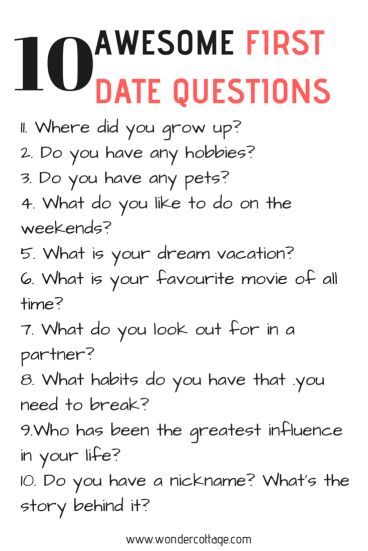 You may see letters including, but not limited to:
LP: Licensed Psychologist
LCSW: Licensed Clinical Social Worker
LPC: Licensed Professional Counselor
LMHC: Licensed Mental Health Counselor
LMFT: Licensed Marriage and Family Therapist
LCADAC: Licensed Clinical Alcohol and Drug Abuse Counselor
PhD: Doctor of Philosophy
PsyD: Doctor of Psychology  
To learn more about licensing credentials and what they mean, check out this article –> HERE
Question 9 – "How many years of experience do you have as a therapist?"
This question is fairly straightforward. It's always nice to know that you're working with someone with a few years of professional experience. 
Question 10 – "How much experience do you have in treating concerns like mine?"
Most therapists are highly trained in treating the most common struggles like anxiety and depression.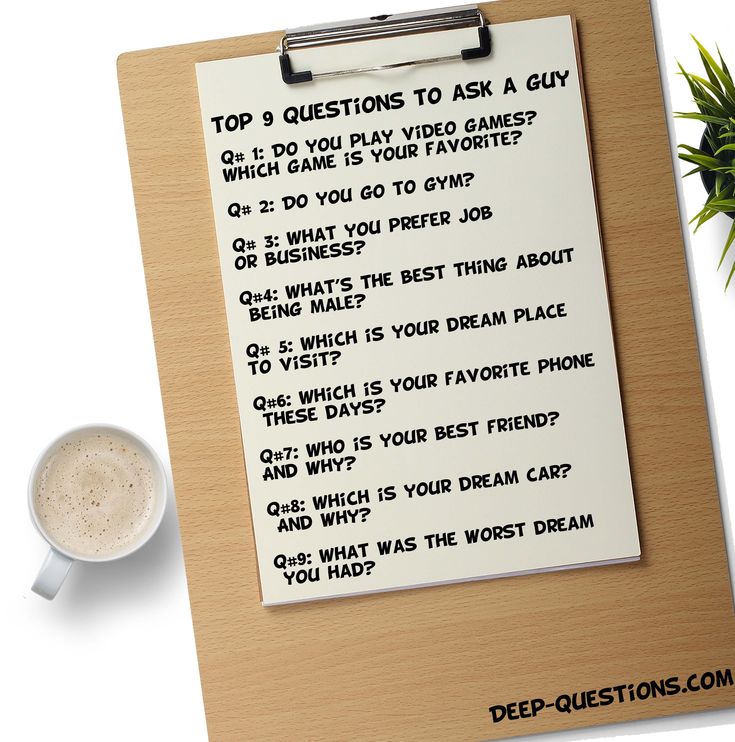 Other, more specialized treatments for issues like bipolar disorder, dissociative disorders, personality disorders, and others may require someone with more specialized training or experience treating your specific concerns. 
Taking the extra time to find someone who specializes in treating concerns like yours can sometimes save you a lot of time, money, and effort in the therapeutic process. 
Question 11 – "Is your treatment of choice evidence-based?"
In the early days of therapy, much of the counseling given was based on theory. More recently, there have been countless studies done to see which types of therapy create the best outcomes in clinical settings. 
It may be worthwhile to decide if evidence-based treatment styles are important to you. 
Question 12 – "How many times a week do you usually meet with clients?"
Most therapists work with your schedule but there are some therapists who may want to meet more frequently than your schedule will allow.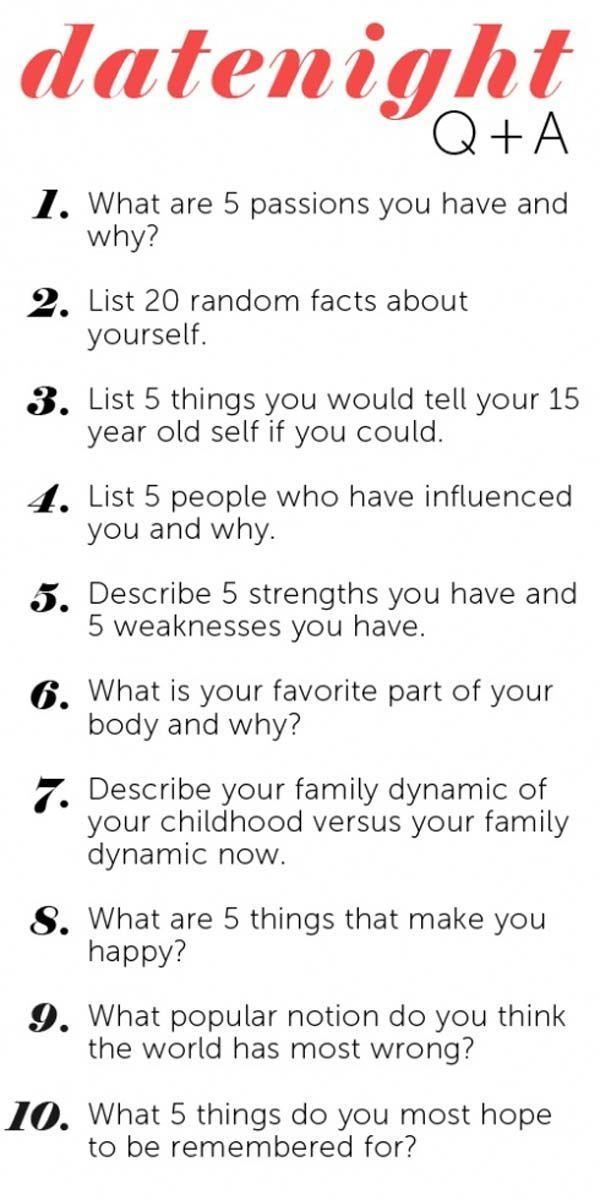 It's helpful to know upfront if the therapist offers sessions during hours that will work with your schedule. 
Question 13 – "How long will therapy last (weeks/ months, etc.)?"
While the duration of therapy can differ greatly depending on the issue at hand, some therapists may prefer you come to therapy much longer than others. 
Does the therapist you're speaking with want you to come to sessions for 6 months or do they have a plan to resolve your concerns in 6 weeks? Asking this question upfront can help set expectations.
Question 14 – "Is therapy offered in your office or online?" 
Since COVID-19, many therapists now offer services online. Ask your potential therapist if this is an option and if they feel it's right for you. 
It's also nice to know if in-person therapy is even an option as some therapy firms do not currently offer this service.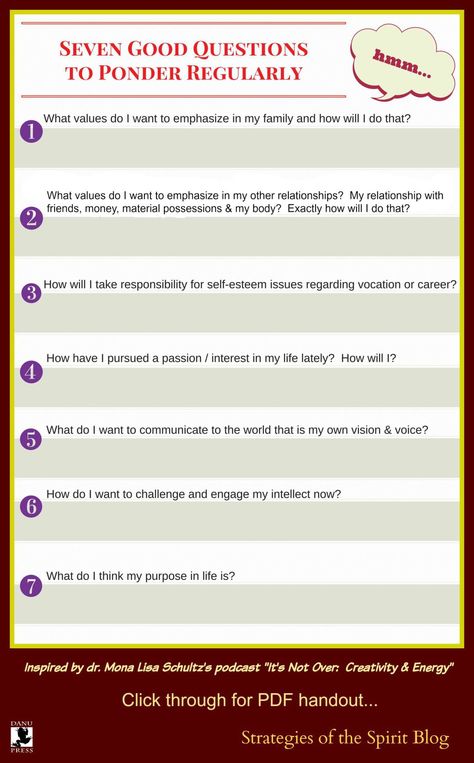 Question 15 – "What should I expect from a typical session?"
This question will help you to quiet some of your own anxieties about therapy. 
If you have never been to counseling before, it's common to feel a little out of control. It can also be nerve racking wondering what's going to happen during your first visit. 
Don't let this get the best of you! Ask what you can expect during your first session so you can put your mind at ease. 
Below is a great video resource to help set expectations -> Your First Therapy Session | What to expect 
Question 16 – "Are you qualified to prescribe medications?"
Many approaches to counseling may involve medication. In fact, sometimes it is the combination of therapy and medication that is most effective for treating an issue. It's always good to know if your therapist is qualified to prescribe medication or if you will have to be referred to someone else to have this done if the need arises.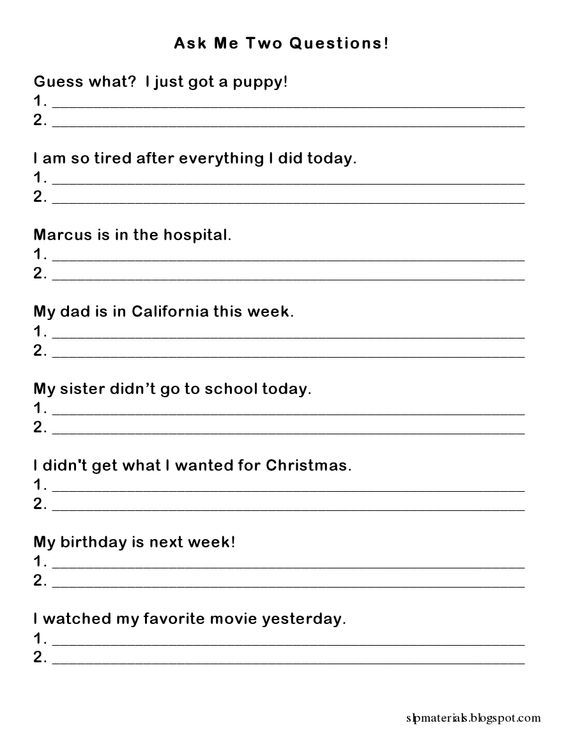 In New York State, medication is typically prescribed by psychiatrists (MDs), psychopharmacologists, and nurse practitioners.
Question 17 – "Do you feel I may need to consider medications?"
Get to know the therapist's basic approach to treating the issue you are struggling with. Different therapists may take completely different approaches when it comes to medication.
Question 18 – "How long does your average client stay on medication?"
Many people feel it's important to know how long they should expect to be on medication if it's prescribed to them. 
For Example: In the case of depression, some therapists may prescribe 6 weeks of antidepressant medication to help a client through the most difficult part of the healing process and then wean them off as they are able to get back on their own two feet. 
Other therapists may take a more permanent approach to prescribing medication for depressive disorders.

While other disorders may require permanent medication. 
Understanding all of this in advance can help you set better expectations.
Question 19 – "What's the process to come off medications?" 
If your therapist feels you should be on medication for a limited amount of time, it's good to be familiar with the process of being taken off any medications and any potential difficulties that may arise during this process. 
That about sums up our list of the 19 Revealing Questions To Ask A Therapist Before Your First Session [2022]
What questions did you find most helpful? 
Let us know in the comments!
The 14 Questions You Should Ask a Therapist Before Your First Appointment
Health
Only about half of Americans diagnosed with major depression receive treatment for it, according to a 2010 survey supported by the National Institute of Mental Health.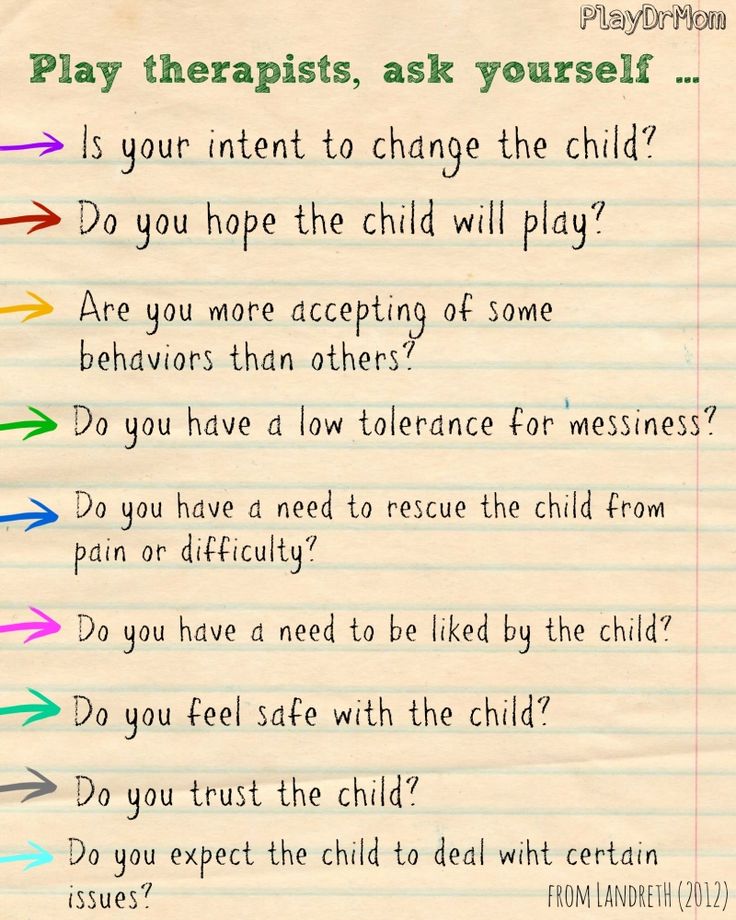 There are a wide variety of factors for that shocking number, including cost, availability, and access, but it certainly doesn't help that finding a good therapist is a challenging and anxiety-producing situation. 
To lessen that apprehension find out whether a therapist's professional style and approach will help you achieve your goals before you lie down on the couch for your first full session. Think of hiring a therapist like buying a new car or house—you have to do your research. And the more research you do, the more comfortable you'll feel during therapy, and the more likely you'll be to stick with it.
Most therapists offer a 15-minute consultation where you can explain your objectives and ask them questions. Here are the top questions you should ask a therapist before making an appointment. 
Basic Questions to Ask a Prospective Therapist
It's often uncomfortable to talk with a physician about cost or their credentials—but both those topics can have a momentous effect on your ability to continue to seek treatment and the trust you place in your provider.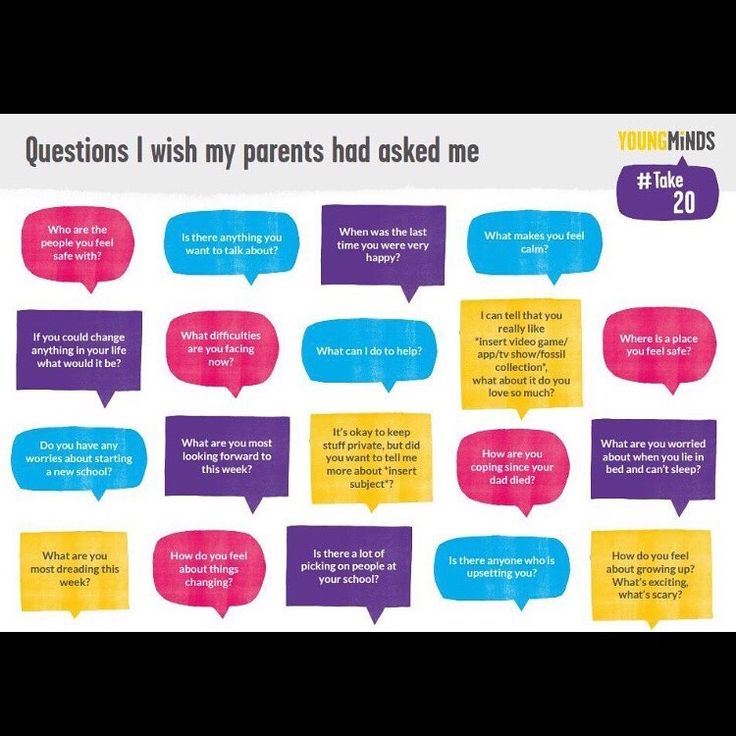 Plus, any therapist worth their salt will be happy to openly discuss pricing, insurance, and other practical matters. After all, if you're stressed about making payments, you're only adding to your troubles.
How long have you been practicing?
What licenses and certifications do you have and which professional organizations do you belong to?
How much do you charge? What are you sliding-scale options?
How many clients have you had with similar circumstances to my own? When was the last time you worked with someone similar to me?
Describe your ideal patient.
Is This Therapist a Good Fit?
It's important to find a therapist that meshes with your personality. If you're nervous about starting therapy, perhaps a more guided approach to meet your goals is best. Or, if you're a therapy veteran, maybe a direct route is appropriate. And don't be afraid to ask a potential therapist about their own personal experiences with therapy—a good therapist believes in their field and knows what it's like to be the one lying on the couch.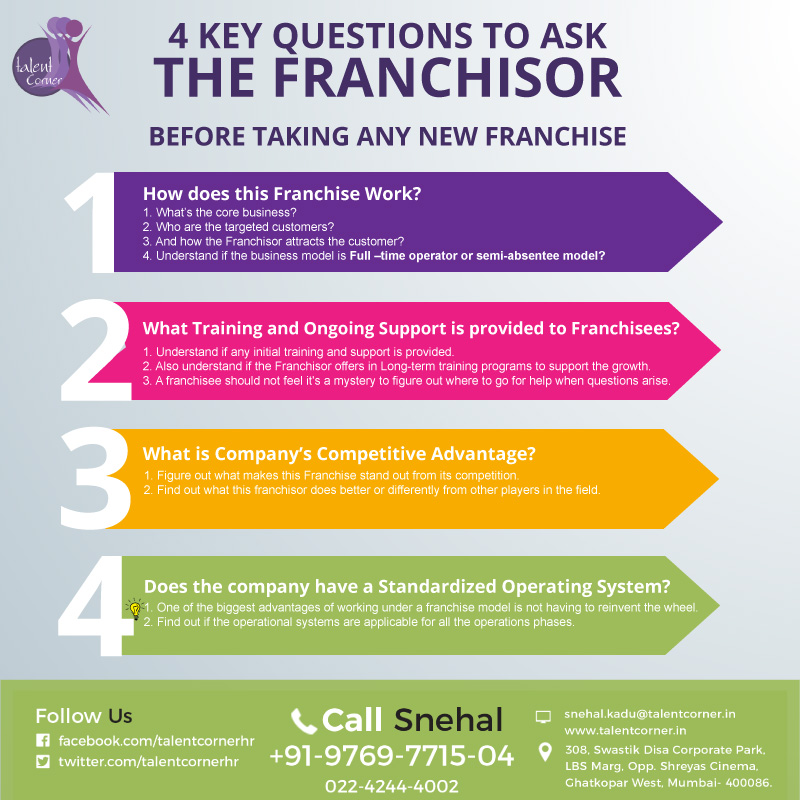 What are your strengths and limitations as a counselor?
What is your general philosophy and approach to helping? Are you more directive or more guiding?
Have you been in therapy yourself? How recently?
How often do you seek peer consultation?
Setting Goals For Therapy
Congratulations! You've passed the first hurdle—seeking help. That's a big deal, and you should be proud of yourself. Now you need to jot down some goals to discuss with your potential therapist so you can continue to jump those hurdles going forward. By creating goals, you increase the value of your time in therapy and set yourself up for success!
How often would you anticipate seeing me? For how long?
How do you set up counseling goals? What are they like? What is success for you?
What is typical session like? How long are the sessions?
What kind of homework/reading do you give patients?
How do I prepare for my first session?
Mollie Bloudoff-Indelicato
Mollie Bloudoff-Indelicato is a freelance science, health, and environment reporter based in Washington, DC, whose work has appeared in National Geographic, NPR, Scientific American, The Atlantic, Newsweek, and Nature.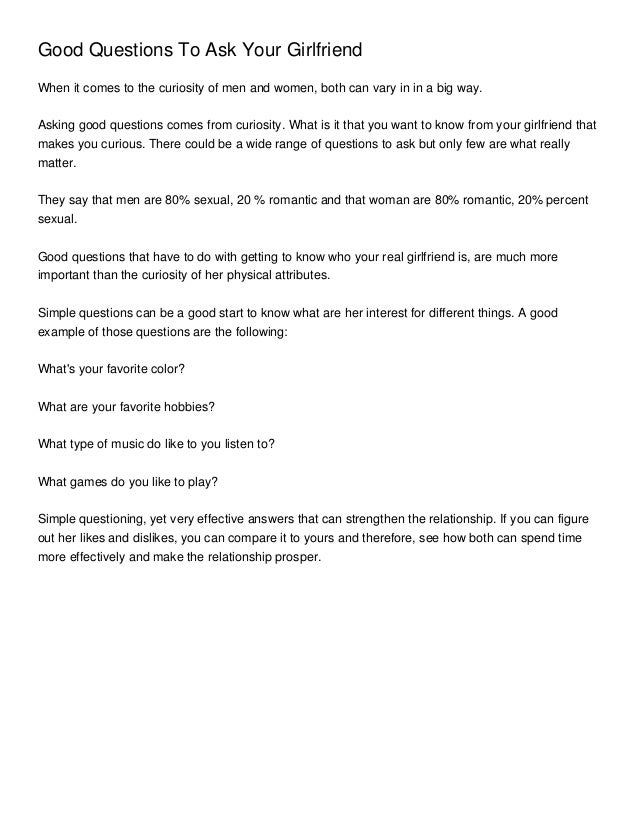 What questions should I ask the doctor at the consultation? — Into-Sana
Patient Advice
Often, when we leave the doctor's office, we remember that we forgot to ask a series of questions. And after some time, everything that was clear at the reception becomes incomprehensible. To avoid such situations, we have tried to describe the questions, the answers to which may be important for the patient. The active participation of the patient in the treatment process, his awareness allows the doctor to provide the maximum effect.
Undoubtedly, the coverage of such issues at the reception is, first of all, the doctor's task. But we know from our own experience that effective feedback between the doctor and the patient allows you to concentrate on issues that are extremely important for both parties, and significantly reduces the risk of the "broken phone" effect.
General advice:
Before you visit your doctor, list the questions you would like answered. It is advisable to write down these questions on paper and take it with you to the consultation so as not to forget anything.
At the consultation, be careful, do not hesitate to ask the doctor clarifying questions. Knowing the situation will help you and your doctor deal with the problem as effectively as possible.
Ensure that all appointments and recommendations are received in writing. At the same time, make sure that everything is clear to you, and you can read everything. Make additional explanatory notes for yourself in the document.
Ask your doctor how you can ask questions if they come up later in the examination or treatment. The ideal option is email correspondence or, when solving more complex issues, a second consultation. Explanations over the phone often lead to ineffective communication - something is lost, forgotten. In this case, it is often impossible to establish where the "failure" occurred.
We have tried to highlight the most important questions that apply to most medical situations.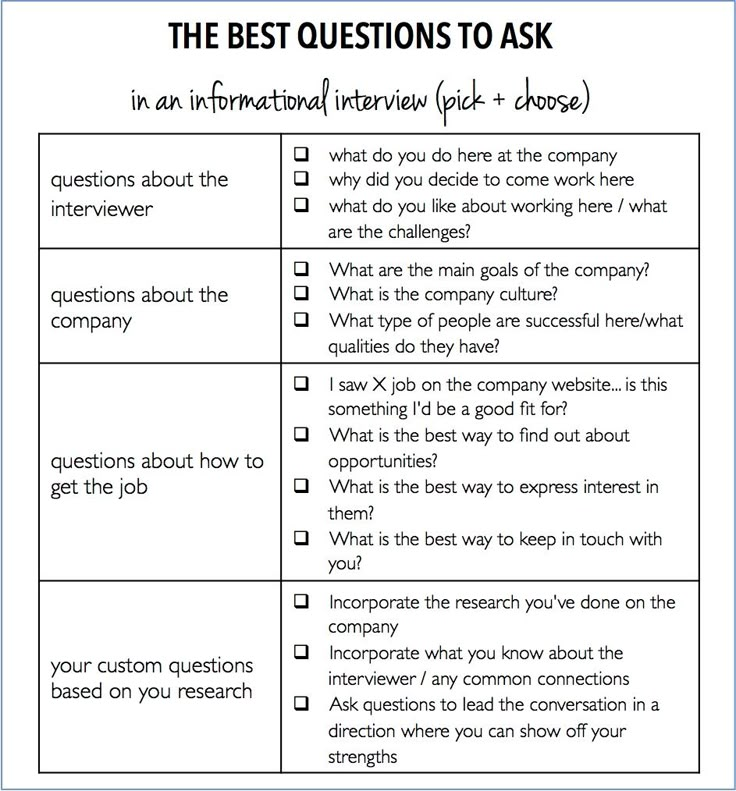 Use them at the reception.
Question options:
What are the causes of my illness?
What could be the consequences of my illness? Can my illness affect my future?
What are the steps in solving my problem? Where should you start? What is most important right now?
Is my disease dangerous for others? What precautions should I take?
What is the purpose of these studies? What will they allow to exclude/reveal? What are the consequences if I do not pass this examination?
How is this study done? How to prepare for it? Can it harm me?
Will I need further examinations in the future? Which?
What symptoms should I look out for? How to evaluate them? Do I need to commit changes to my state? How to do it?
What regimen should I follow? Do I need to resort to any restrictions?
What is the purpose of these medicines? What can be adverse reactions?
Are the drugs prescribed compatible with the drugs I am taking for another condition?
Are there alternative treatment options? What are their "pros" and "cons"?
How long should I take treatment? Can I make my own decision to stop treatment? What could be the consequences?
What should I do if I forget to take my medicine on time or miss a dose?
How can I evaluate the effectiveness of therapy? What should I pay attention to? How long to wait for the effect? What is the basis for re-treatment to the doctor?
What should I do if my condition worsens?
When should I see a doctor next?
What should I change in my life to achieve the best result? What risk do my habits pose to me?
What should I do to avoid recurrence of the disease, exacerbation?
Of course, not all situations need to ask all of these questions, and there are situations where additional questions are required.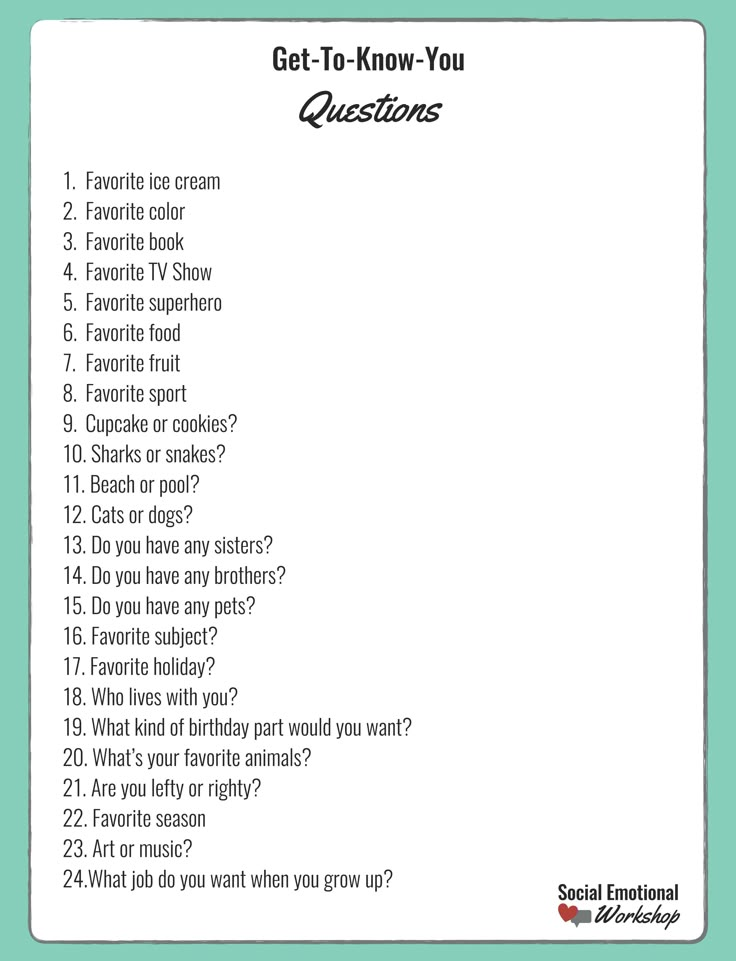 The list of questions should be formed in the context of each situation. The main thing is to strive for a structured understanding of your problem and awareness of further actions to solve it!
Be healthy!
List of sample questions for the entrance test "Interview"
1. Did you experience (a) difficulties in choosing a profession? What were they connected to? If not, what made you decide?
2. What interests you about the profession you have chosen? Do your personal interests coincide with your chosen profession?
3. Do you think that the features of your character will suit the profession you have chosen?
4. Have you thought (a) about your abilities, interests as personality traits, which to a certain extent can be in demand in your future profession. What are these interests and abilities?
5. What kind of doctor would you like to be treated by - a very erudite, widely known, but little heart, or a less famous, but more hearty?
6.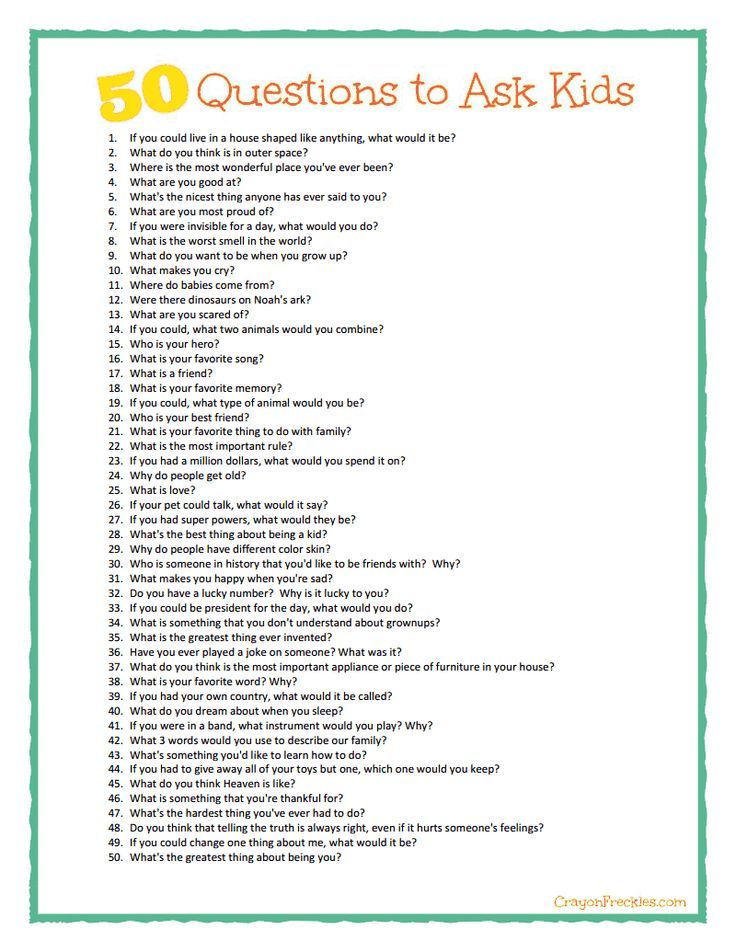 How do you understand mercy? Sister of mercy in modern health care. Your vision.
7. "The heart can only be treated with the heart," said the Soviet physician, cardiologist Vladimir Nikitich Vinogradov. How do you understand these words?
8. Do you have a personal professional plan? Where do you see yourself after college? And who will you be in 10 years?
9. What are the personal qualities that contribute to mastering the chosen specialty that are inherent in you?
10. Polish doctor Janusz Korczak wrote: "I often thought about what it means to be kind"? It seems to me that a kind person is a person who has imagination and understands what it is like for another, knows how to feel what the other feels." What kind of person would you call kind?
11. Have you met a person who can be considered a professional in the field of medicine (health)?
12. What is your ideal health worker? His image in publications, works of fiction, films and television films?
13.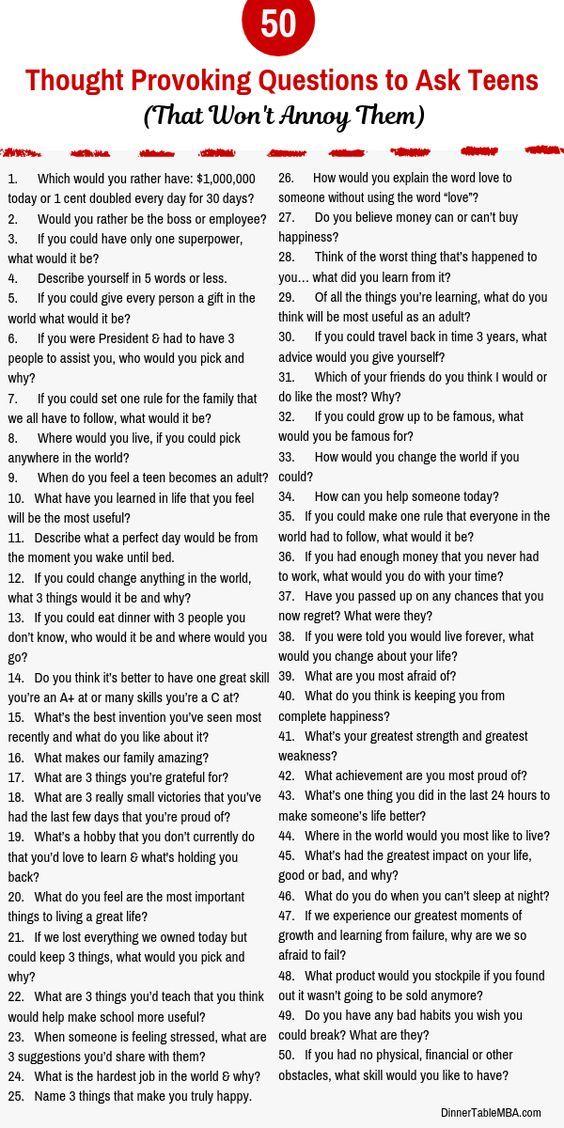 What guided you the most in your choice of profession? Your interests ("I WANT"), the capabilities of your personality ("I CAN"), the needs of society ("NECESSARY")?
14. Russian therapist Justin Evdokimovich Dyadkovsky wrote: "The most important tool that a suffering person needs is the moral power of persuasion." Explain his words.
15. Soviet psychologist, doctor of medical sciences Alexander Romanovich Luria rightly noted: "... the doctor's insufficiently careful attitude to the patient's psyche, to his inner world, insufficiently strict and demanding attitude towards himself when it comes to contact with the patient", underestimation of his words by the doctor and their behavior easily lead to the patient's mental trauma…". Explain how you understand these words.
16. List the people who influenced you in choosing a profession?
17. List what you need to do to become a good health professional?
18. One of the precepts of the wisest doctor of antiquity, Hippocrates, says: "Think only of the patient, if necessary, encourage him with a friendly, cheerful, sympathetic word, surround him with love, reasonable consolation, or, conversely, strictly and firmly reject his demands.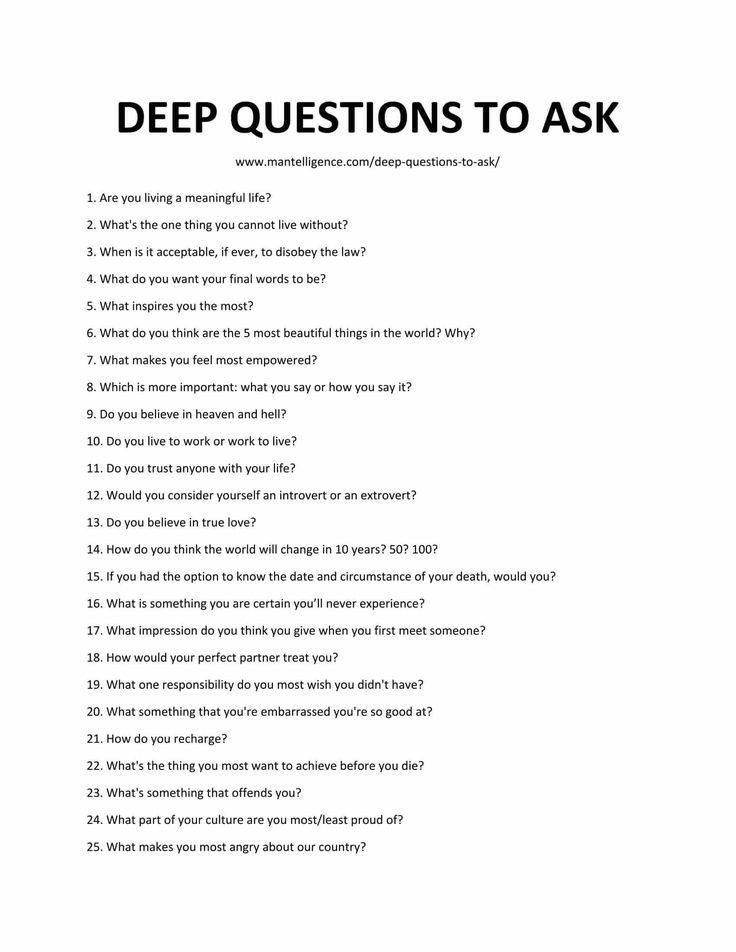 " Explain the covenant of the "father of medicine."
19. What are your expectations for college admissions and studies?
20. What can influence the level of your professional training?
21. How do you imagine yourself in the profession in 7-10 years and how are you going to achieve this?
22. What would you like to see in your work to make it perfect?
23. If you encounter serious difficulties in your work, what will you try to do?
24. Everyone has some negative traits that I would like to correct. Is not it? Can you name three traits of yourself that you would like to improve in order to become a professional in the field of medicine?
25. What would you most like to do professionally?
26. If you could freely choose your official position, rank, industry, enterprise or institution, which one would you rather be or become?
27. Do you know the routine, monotonous things related to the area of ​​your future professional activity?
28.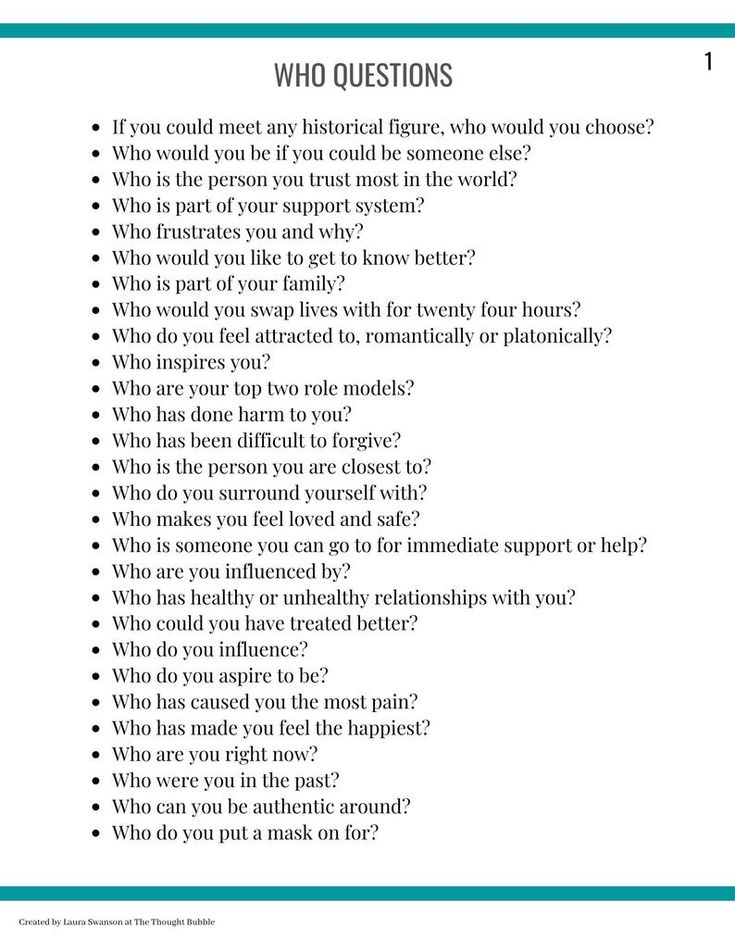 What do you see as the main advantages of your future work?
29. Is your choice of profession to meet the expectations of your parents? Or is it personal hopes and aspirations? Argument!
30. A 12th-century Syrian doctor, AbulFaraj, said: "Look, there are three of us - me, you and the disease. If you're on my side, it'll be easier for the two of us to defeat her. But if you go over to her side, I alone will not be able to defeat both of you. How do you understand these words?
31. What attracts you in your chosen specialty?
32. What do you think humanism means?
33. What do you mean by mercy?
34. How do you understand the words of Mother Teresa: "There is great joy in devoting oneself to the service of others."
35. What difficulties do you think a medical worker faces (using the example of your chosen specialty)?
36. What personal qualities do you think will allow you to be successful in the learning process and in your future professional activities?
37.
What are your life ideals at the moment? Are they related to professional goals?
38. Describe the image of your professional future. What do you want to achieve in your profession?
39. How do you understand the words of Mother Teresa: "The most important medicine is love and care."
40. How do you understand the words of Mother Teresa: "The greatest sin of man is not hatred, but indifference to his brothers."
41. How do you understand the words of Mother Teresa: "Do not wait for leaders, act on your own."
42. How do you understand the words of Mother Teresa: "Peace begins with a smile."
43. How do you understand the words of Mother Teresa: "The worst disease today is not leprosy and tuberculosis, but rather a feeling of uselessness."
44. How do you understand the words of Mother Teresa: "The good that you did today, people will forget tomorrow. Do good anyway."
45. How do you understand the words of Mother Teresa: "Mercy is a great force that binds and unites people.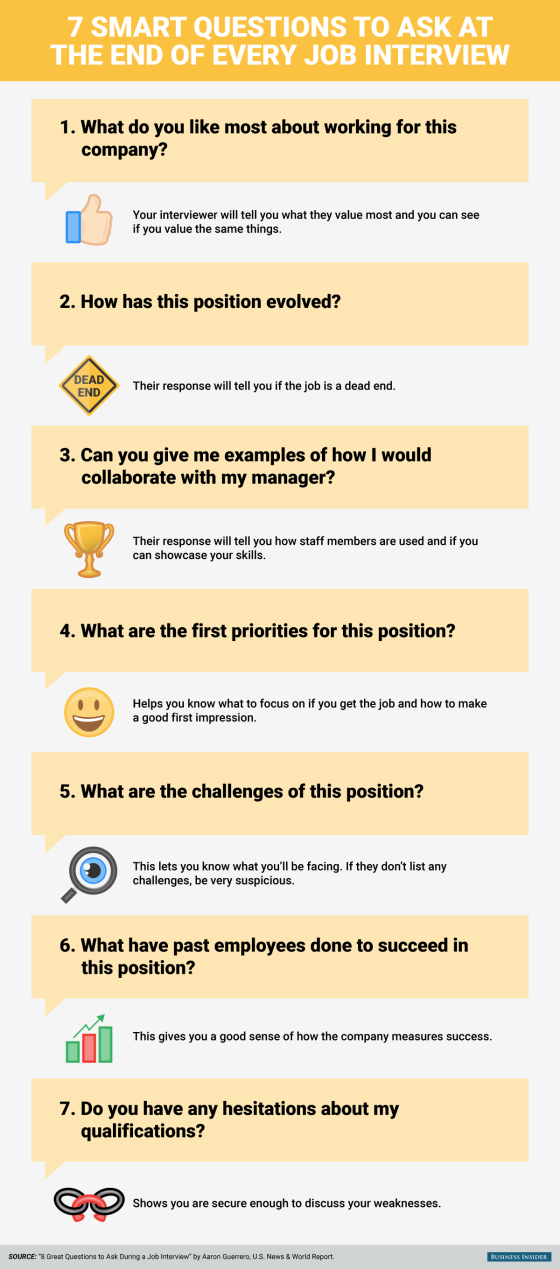 Mercy brings people closer than consanguinity and loyal friendship."
46. ​​Do you tend to show initiative?
47. When will you be satisfied with the results of your work?
48. What do you do when you face an obstacle in your life path?
49. Are you able to effectively plan a course of action for yourself in order to achieve a goal? Give an example from life.
50. Please describe a time when you took responsibility for others?
51. Have you ever had to change your strategy of behavior in order to more effectively cope with a life situation? Is this skill important for the future profession?
52. Do you think you are able to change your behavior following the principles of a healthy lifestyle?
53. "One of the conditions for recovery is the desire to recover" (Seneca). Can a healthcare professional help a patient achieve this desire? How?
54. "The hope of getting well is half of getting well" (Voltaire).