Places you have to wait
6 Places Where You Have To Wait in A Line For A Long Time • Tips Nepal
About Nepal
Waiting in a long line is so frustrating…..isn't it?
Have you ever had to wait in a very long line just to have your simple work done?
Be it in a bank or Be it in a Vehicle trail center.
Sponsored
Be it in a Government health center, or Be it in a passport office.
There is a never-ending line. It's heartbreaking to even see people waiting in such a long line. Now to have to wait is so frustrating and irritating. You can empathize with me, I know because in Nepal there rarely might be anyone who hasn't had to wait in a line.
The world's officially entered into the digital era. Accessibility at the touch of a button, on your cell phone, is proof of the statement. From utility bills to flight tickets, the online system has them all. Nepal is also adopting digitization in commerce, as well as government sectors.
However, contrary to the efficient usage of digital practices in private sectors, not all government offices have succeeded in systematizing the process- compelling the use of the traditional method of manual data-keeping. The Nepali government process requires service seekers to allocate an entire workday to collect the necessary signatures of concerned officials on their documents.
Table of Contents
Places Where You Have To Wait In A Line
As we all know we have to wait in a queue for doing our work from the private offices to the government offices. In the private offices, they have started a token system so it's somewhat systematic to even wait in a long queue. But in government offices waiting systems are well not managed, there is no token system in most government offices. People should wait a long time in a queue.
So, here is the list of places where you have to wait in a long line:
1. Passport Office
Passport Office is the most crowded place where we have to wait for a very long time in line to have our work done.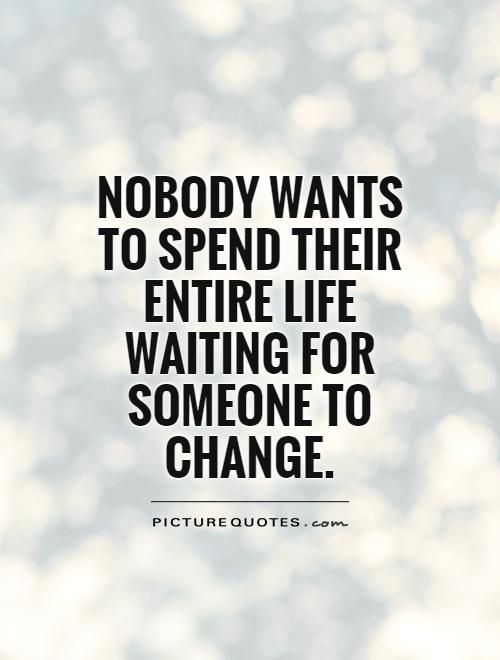 Nowadays passport offices are overcrowded: The reason is the reopening of international borders and the increased flow of Nepalese students to foreign universities after a long pandemic and lockdown.
The Department is still in a transitional phase after it moved from machine-readable passports to e-passports. Also, many people have received the newly-introduced national ID cards and they are queuing to get new passports.
Many students going to study abroad and people going on working visas in foreign countries come to make passports.
2. No Objection Certificate
In Nepal, another crowded place where we have to wait in line is the No Objection Office. Students going to study abroad compulsory requires a No Objection Certificate to get admission to foreign colleges and Universities. In the NOC office, there is always a long line which is covered by youth going to study higher education abroad.
3. Vehicle License Office
In Nepal, another place where we have to wait in a long line for our turn is the Vehicle license office.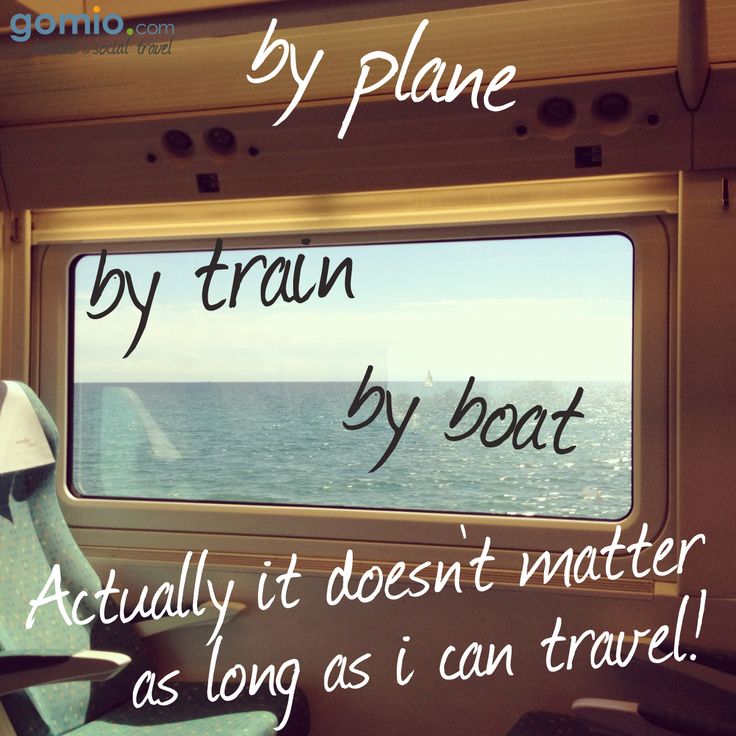 People have to stand in a long line to complete their work. After filling out the form, people have to submit the form in the office on a given visit date for further process. People stay from midnight in line just to complete their work.
4. Banks
Although the access to digital wallets, mobile banking, and internet banking is gradually increasing, the tradition of waiting for a long time in a queue for the completion of our work in the bank is still the same. Mobile applications can play an important role in queue management.
If banks can come up with applications that will help customers select the date, timing, and purpose of their bank visit, then queue management in banks will be easier. For depositing cash, and cash withdrawals people have to wait for a long time. While receiving the old-age allowance, the time people have to wait is very despairing and tiring.
5. Airport
Another crowded place where you have to wait in long lines in Nepal is the airport.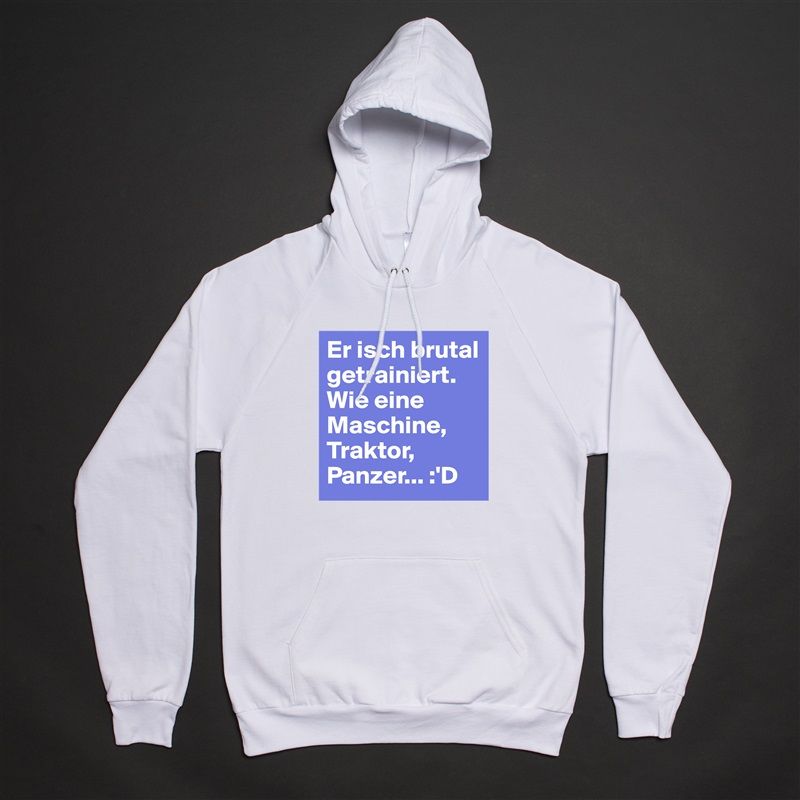 The airport is always filled with people. People arriving from foreign, departing from Nepal, and people visiting the airport make the airport a very crowded and busy place.
At present Nepal has only one international airport which is the main reason why people have to wait in line for a long time and the other reason is poor management. Soon another international airport is opening, which is great hope for us in queue management.
6. Vehicle Trial Center
Another place where one has to wait in line for a long duration is the vehicle trial center. There is a huge line while giving vehicle trial exams. In some trial centers, one has to wait while practicing also before giving a trial exam.
Conclusion
Authority should manage a line in a well mannered. So that one shouldn't have to wait in line for a long time. The token system should be used in every government office and private office.
Most of the work should be done online by the government offices and private offices.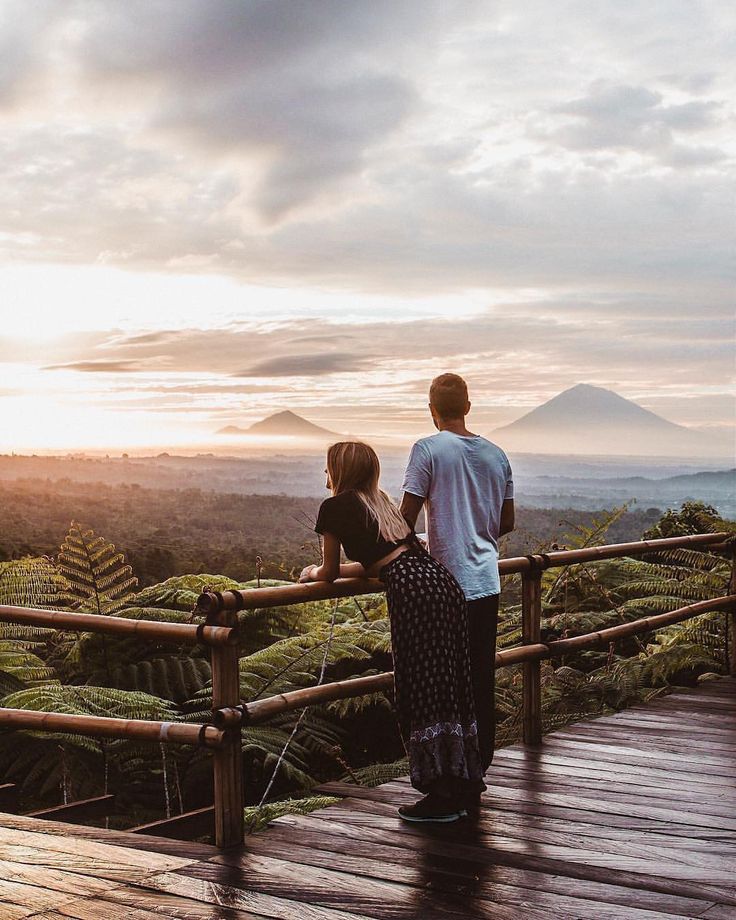 So, that there will be no lines and crowds.
Recommendation
6 Places With Worst Traffic Jam In Kathmandu
The 6 Most Crowded Places In Kathmandu
Nepali Names for Kitchen Appliance: The Weird and The Normal Ones!
busiest places in nepalcrowd placescrowd places in nepalgovernment officesprivate offices
Places I loved so much, I can't wait to go back
Let's just face it: it has been a while since I made an appearance on my blog! But as I was flicking through old travel photos I thought to share with you all the places I loved so much, I can't wait to go back.
It has been a busy 12 months since I opened my first business and life certainly has a way of getting away from you when reality kicks in (or perhaps more accurately, takes over!)
The real world has been fun for sure, but its time to hit the road again. I'm restless.
This past week I've been skimming the internet for ideas on where to go next – somewhere new, exciting, challenging and out of the ordinary.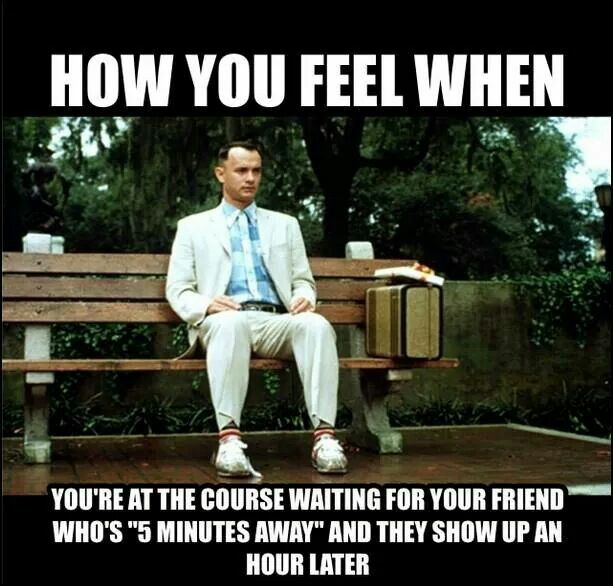 And yet I keep finding myself circling back to places I loved so much that I want to go back. These are places I feel I didn't spend enough time and places I often think back to and mentally plan a trip there.
So its time to put these plans into reality with the 20 places I loved so much I can't wait to go back.
1. Scotland
From the minute I stepped out of the black cab in the city of Edinburgh I knew this was going to be a special place for me. You know those places that capture you with a feeling you can't quite put your finger on? This was one of them. Journeying through the Scottish Highlands is hands down one of the most memorable trips I have taken and I loved it so much that I swore to return before I was even halfway through my trip!
Read more: The Top 10 Places to Visit in Scotland
2. Ireland
Ireland is for sure one of the places I loved so much I can't wait to go back.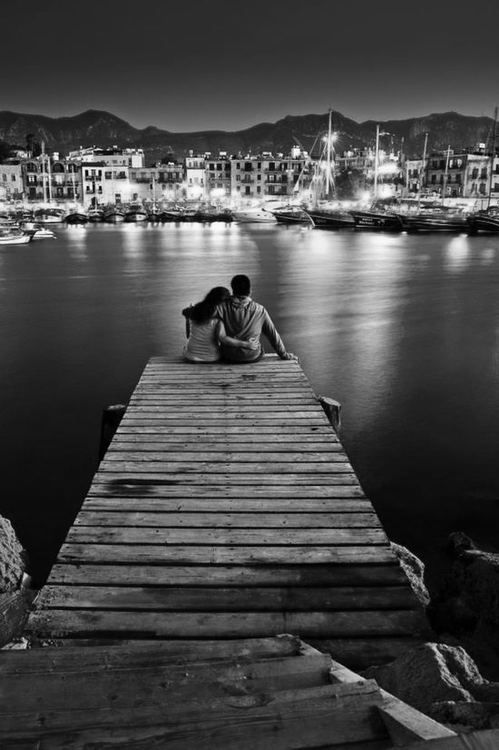 The day I arrived in Dublin it was raining sporadically, which I would soon learn to appreciate as the norm here in one of the greenest places on earth. If you enjoy castles, mystique and mystery, then you will love Ireland. A self-drive itinerary is undeniably the best way to explore the country, combined with coastal hikes, bike rides through the countryside and exploring small towns on foot.
Read more: 8 Places You Must Visit in Ireland
3. Argentina
My time in Argentina was short, to say the least. After just two days in Buenos Aires, I made my way to Iguassu Falls on the border between Argentina and Brazil, quickly passing through the country with not nearly enough time to enjoy the colourful Latin culture. If you fancy dancing, great wine and friendly locals, then this is just the beginning of your Argentinian experience. I look forward to returning with a few weeks to explore the country at great length, especially for a visit to the Argentinian side of Patagonia!
4.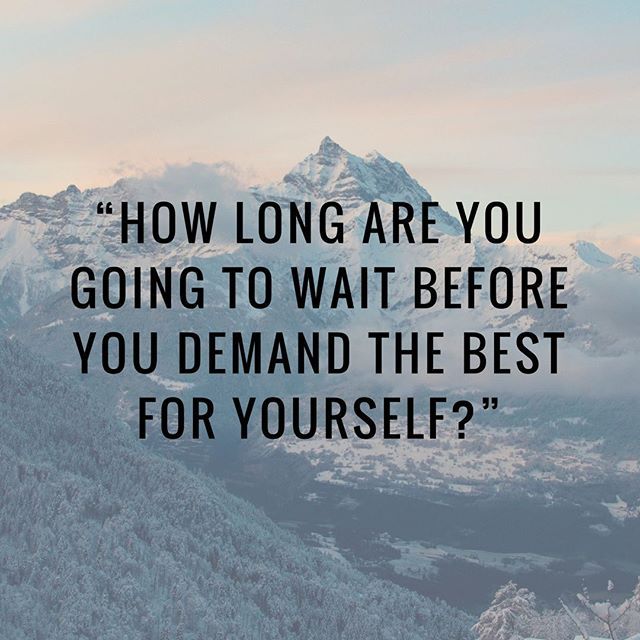 The French Countryside
Exploring the French Countryside and its many little villages would have to be my idea of heaven. Last year I ticked another region of my never-ending French bucketlist; Alsace. This is a town located on the border of France and Germany. The Alsace region is the epitome of quintessential French countryside; complete with vineyards, villages, and bike routes to travel between them. Alsace is one of the places I loved so much and lived up to all of my expectations.
Still to go on my list: Dinan (Brittany), Perouges (Lyon), Lourmarin (Aix-en-Provence) and the South of France.
Read more: The Prettiest Town in France
5.  South Australia
If you were to ask me where my top 5 favourite trips took place, South Australia would be one of them. Home to the untouched beauty of Kangaroo Island and the rolling hills of the Barossa Valley, this region of Australia is home to some of the most beautiful photo opportunities you will ever experience (and boy did I pinch myself a few times!) You'll need at least a week to explore, though if you prefer to take it slow give yourself a week on the mainland and a week on Kangaroo Island (oh yes and for my foreign friends, there are kangaroos galore!)
Read more: A Guide to Visiting Kangaroo Island, South Australia
6. Wales
You might have noticed by now that I love the countryside landscapes of the United Kingdom. Not just for its untouched beauty but also the raw coastlines and the pub culture in small towns. Wales is the perfect excuse for a road trip and this is undoubtedly the best way to see the country as the places worth visiting are often remote. Next time I'll be heading further North, welcoming bad weather as it adds to the mystique! Wales really surprised me and is definitely a place I loved so much I can't wait to go back.
Read more: Visiting the South of Wales
7. Romania
Its no secret that I love the East of Europe and I have found over the years that the further East I venture, the more memorable the adventure. Sure, the inconvenience of delayed trains and ever-changing travel plans is a bit painful at times, but this just adds to the great stories you take with you long after you've left! You can see more on my Instagram feed.
Read more: 8 Places You Must Visit in Romania
8. St Petersburg, Russia
Speaking of Eastern adventures – you can't go past a trip to Russia! After studying Russian History at Univeristy I became (slightly) obsessed with the history and evolution of Russia. When I visited the country I was limited on time, visiting only Moscow and St Petersburg. 'Til next time!
Read more: A Quick Guide to St Petersburg, Russia
9. Arizona, USA
My adventures in the United States have never failed me, but none impressed me more than the Southwest state of Arizona. For our weeklong adventure we travelled from Phoenix to the tip of the state, even venturing briefly in to Utah before making our way back toward Los Angeles to complete our trip.
Read more: 10 Reasons to Visit Arizona
10. Tanzania, East Africa
Hold all your travel plans and put a visit to East Africa at the top of your list – I truly believe there is nothing that compares to a safari experience! One of the things I loved most about Tanzania was experiencing the Great Migration – an experience you would be forgiven for thinking only happens on National Geographic.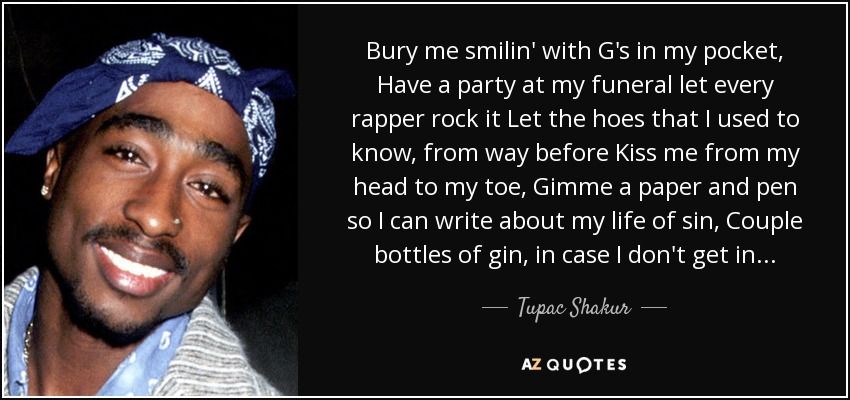 Read More: Glamping in Tanzania
11. Bosnia & Herzegovina
A country that I never imagined I would visit and only did so after pointing it out on a map turned out to be one of my favourite adventures yet. Bosnia & Herzegovina isn't usually the top on a traveller's list for European adventures, but I promise you these are the types of trips I have often enjoyed most. I spent 7 days exploring Bosnia and it wasn't nearly enough!
Read More: 10 Reasons to Visit Bosnia & Herzegovina
12. Norway
For a really long time I wanted to visit Norway, but everyone I spoke to about it said the same thing that scared me more than anything: "it is SO expensive". I knew there had to be a way to experience Norway without spending my entire travel fund, so I booked a fjords cruise that would allow me to experience coastal towns without the expense of a $40 burger for lunch (the pros of a cruise ship – unlimited buffets!) However all this trip did was make me crave more – so I look forward to returning to Norway and experiencing the hiking landscapes that I inevitably missed out on by skimming the surface with a cruise!
Read More: My First Time Cruising Norway
13.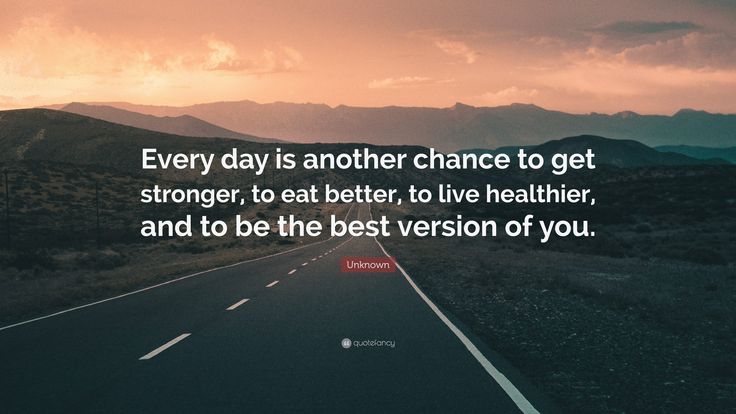 Tahiti, French Polynesia
My visit to Tahiti earlier this year was overcast by quite the shadow: a storm that prevented the sun from breaking through for the whole week I visited. Although I made the most of my trip and still enjoyed French Polynesia at great length, I can't help but to wonder how more enjoyable paradise would be in the daylight – ha! One aspect of Tahiti that was unspoiled by the weather was the incredible French cuisine – some of it even more memorable than France!
Read More: The 25 Most Unique Honeymoon Spots Around the World
14. Sri Lanka
I can hardly say I have visited Sri Lanka after a one-day stopover en route to the Maldives, but it was a memorable day that gave me a taste of what is on offer. With such a rapidly growing tourism market I'd like to visit sooner rather than later, so I'll have Sri Lanka at the top of my list for 2018 (and you should too!)
Read More: Where to Honeymoon in 2016
 15.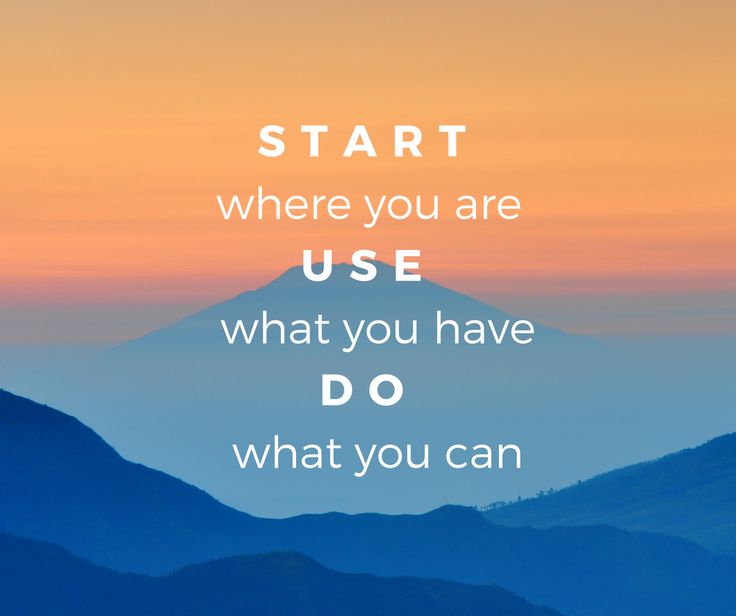 New Zealand
There's absolutely no way I won't be back to New Zealand in 2018, a promise of which I have already made to myself before the new year has even arrived! The South Island captured my heart on my short 4-day visit last year and it has since been at the top of my list to return. On my next visit (June of 2018) I plan to spend 7 days exploring in a combi van, followed by 7 days skiing… the dream!
Read More: Postcards from New Zealand
16. Paris, France
Did you really think I would write a list of places I love most without including my annual escape to Paris!? With an undying love for this city and French pastries, I do not think I will ever stop travelling to Paris. The dream would be to rent an apartment for a few months, nestle myself on my balcony and stuff myself with croissants on the daily. A girl can dream, right!?
Read More: Paris in the Spring
17.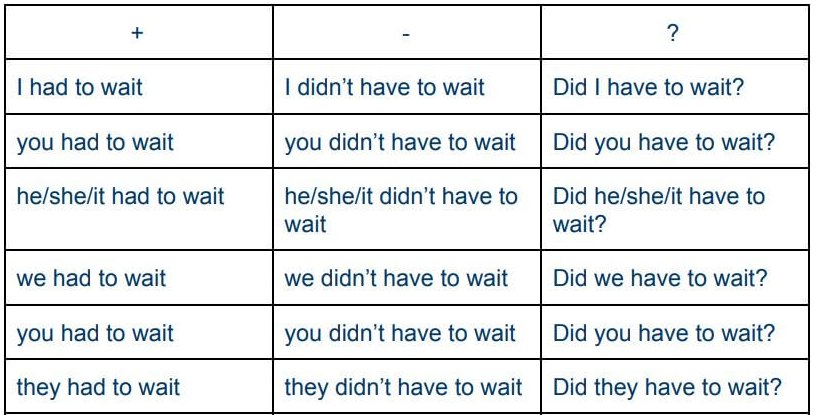 Slovenia
Until I arrived in Slovenia I had absolutely no idea of what I had been missing out on. This began with my stopover in Ljubljana (the capital) and lasted long into the foothills of some of the most impressive scenery in all of Europe. When I return I plan to hike, bike, climb and adventure my way around the scenery in any way I can.
Read More: The Most Romantic Lake in the World: Lake Bled, Slovenia
18. Norfolk Island, Australia
I've said it from the get go: Norfolk Island is the best kept secret in Australia. So much so, that I never knew it existed until I arrived, despite being an Aussie myself!
Read More: Australia's Best Kept Secret: Norfolk Island
19. Malta
I'm no more impartial to a European summer than the rest of us and no place has impressed me more than Malta. This island country between the coast of Sicily and Northern Africa offers sun, clear waters, and so much history to sink your teeth into that you'll never be short of an activity or two.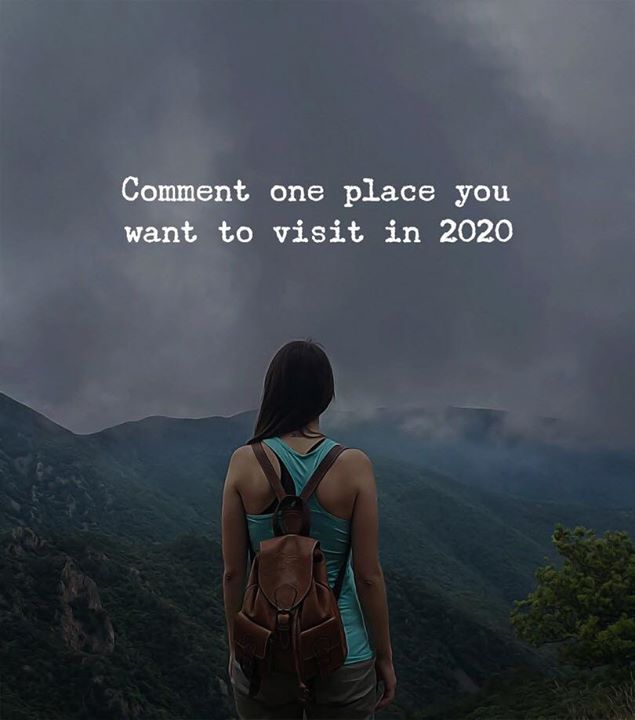 Read More: Cruising with Seabourn 
20. Positano, Italy
A self-confessed hopeless romantic, it was love at first sight when I stepped off the bus in Positano. I will never forget seeing the postcard-worthy view for the first time. As one of the most iconic locations in Italy, the Amalfi Coast is a once-in-a-lifetime location. And it is definitely one of the places I loved so much I dream of going back.
Read More: A Quick Guide to Positano
0 0 votes
Article Rating
Brooke Saward
Brooke Saward founded World of Wanderlust as a place to share inspiration from her travels and to inspire others to see our world. She now divides her time between adventures abroad and adventures in the kitchen, with a particular weakness for French pastries.
Find me on: Twitter | Instagram | Facebook
top 10 coolest places in the world
Our planet is full of unexplored corners, each of which we would like to visit.
But even experienced travelers can't experience everything, so we decided to compile a list that will help you decide on the places that you can visit in the near future.
You can not only read information about these wonderful places, but also see prices for tours, as well as find out which hotel is better for you to stay.
If you want professionals to pick up a ticket for you, then fill out the application form and Geography managers will contact you. You can buy a tour online, or you can consult with specialists in one of the 300 offices of our network.
In the meantime, here's just the Top 10 most interesting places in the world.
1. Turkey. Troy
We all love our holidays in Turkey. We are attracted to by the excellent service of , the variety in the choice of hotels, the wonderful climate and the chic excursion program. One of the most remarkable places in Turkey is the ancient the city of Troy, which is located in the province of Canakkale on the coast of the Aegean Sea .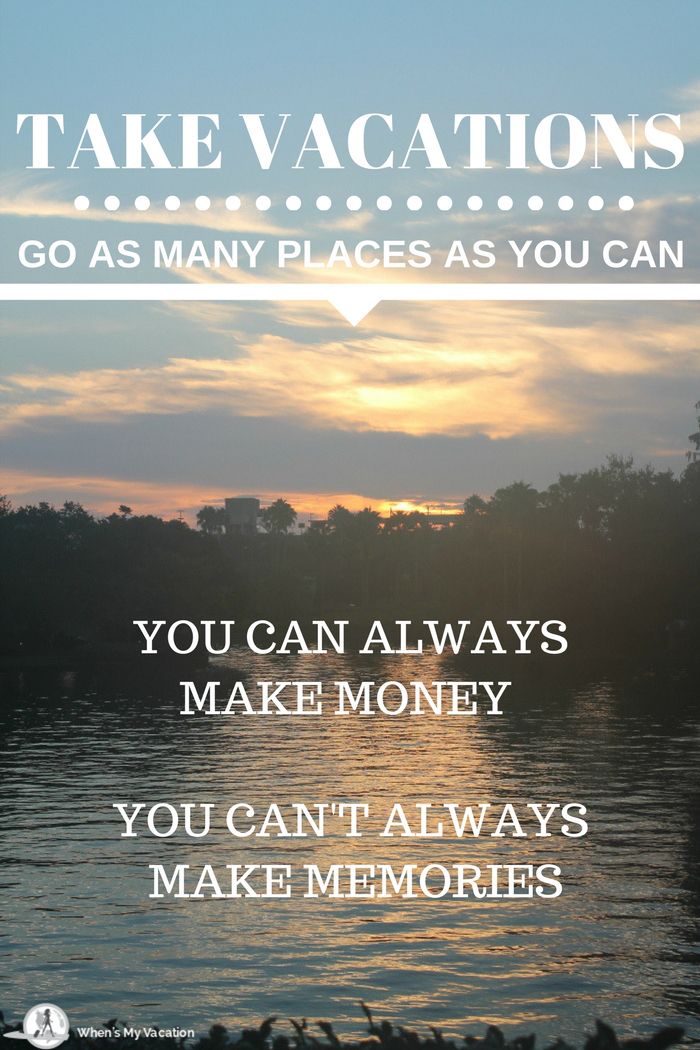 Therefore, if suddenly you are lucky enough to visit Bodrum or Izmir, then be sure to visit this historical Mecca.
2. Vietnam. Son Doong Cave
Holidays in Vietnam usually attract lovers of Southeast Asia. Here you will find worthy beaches, warm sea, as well as the world's largest cave Son Doong, which is located on the territory of the Phong Nha Kebang National Park in Quang Binh province. The height of the cave is 200 meters, and the width is about 150. In this huge underground kingdom, you can see unique stalactites and stalagmites, and touch the rocks, the total age of which is about 38.5 million years!
3. Mexico. Teotihuacan
The ancient city of Teotihuacan, located 50 km from Mexico City , impresses with its mysterious history. Once it was one of the largest cities in Mesaamerica, which developed in parallel with the ancient Roman civilization, but was able to last longer.
Here everything is subject to logic - the streets are located at right angles, and in the center is the square. In addition, there are several pyramids, the most famous of which are Pyramid of the Sun and Pyramid of the Moon . Hundreds of scientists are still working on the mystery of the death of the city, because it was abandoned by the inhabitants almost in its prime, and during the archaeological analysis no facts were found proving that someone attacked the city.
4. Thailand. The royal residence in Bangkok
The attitude towards the royal family in Thailand is special: they are not just revered, but sacredly loved. That is why Royal Palace , which is located in the capital of the country, arouses the pride and adoration of locals, as well as the interest of tourists. In addition to the picturesque park, you can visit several temples, listen to the service, and also get acquainted with the history of the ruling dynasty.

5. Greece. Monasteries of Meteora
For those who go on a trip to mainland Greece, this miracle is a must see. Soaring on the rocks in the mountains of Thessaly the houses-monasteries are simply mesmerizing, and the views from such a height are breathtaking. Since ancient times, ascetic monks came here, and later monasteries were formed in these parts. Now here you can visit 4 male and 2 female monasteries to learn more about the life and way of life of local residents.
6. Czech Republic. Charles Bridge
In the Czech Republic , almost every house is unique , here you can walk for hours in the center of Prague, enjoying the atmosphere of old Europe: castles, clocks, old pavement. But the symbol of the city, is considered to be the Charles Bridge, passing through the Vltava River and connecting the districts of Mala Strana and Staroe Mesto. The bridge is supported by 16 powerful arches and decorated with various sculptures.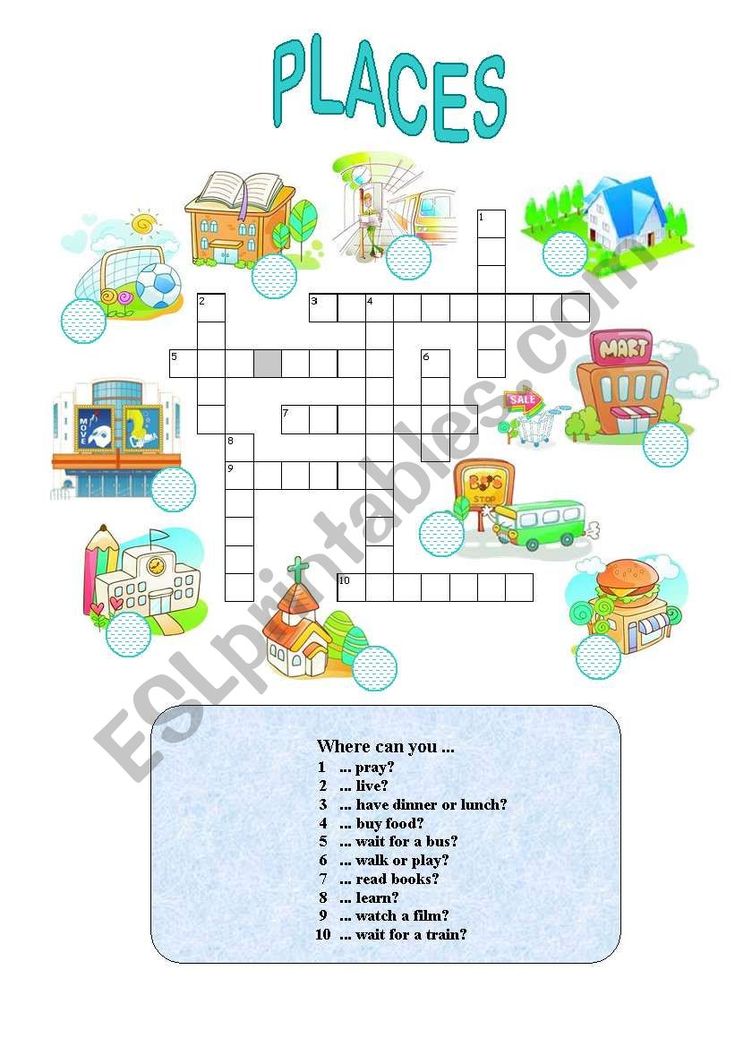 Well, after you walk along this bridge, go try fresh beer brewed right in front of you and enjoy fragrant sausages.
7. Egypt. Pyramids of Giza
The fact that the pyramids, located on the Giza plateau in Egypt , is the only Wonder of the World out of 7 that has survived to our time, even schoolchildren know. Therefore, when I buy tours to Hurghada or Sharm al-Sheikh, we always remember these pyramids and their silent guard Sphinx. Of course, to see it with their own eyes is worth all to pay tribute to the civilization that built them, and also to try to solve the mystery of their construction.
8. Brazil. Statue of Christ the Redeemer
You can visit the legendary Rio da Janeiro all year round, because the local beaches are always hot. Or you can choose the time to get to the carnival and at the same time enjoy one of the most breathtaking views of the city from the observation deck at the foot of the statue of Christ the Redeemer .
The huge figure of the savior rises 38 m into the sky, and the arm span of the statue is 28 m. You can get to the mountain on which the statue is installed by a small railway or by a car.
9. India. Golden Triangle
India, one of the most exotic and mysterious countries in the world, has a lot of interesting places waiting for you. You won't be able to visit all of them in one short vacation. But you can see the main sights of the country on a tour of "golden triangle". Three beautiful cities are waiting for you: Delhi, Agra and Jaipur, each of which has prepared something different for you - unusual and beautiful. You will be able to see the Gate of India, appreciate the power of love embodied in Taj Mahal, feel like a part of the royal family near the Palace of the Winds and a warrior in the Red Fort.
10. China. The Great Wall of China
China is a country with a centuries-old culture that deserves great attention.
Particularly interesting is the Great Wall of China, which is considered the New Wonder of the World. The wall was erected by several dynasties of rulers in order to protect their borders from foreign invasions. The total length of the wall is about 21 km, but most of it, unfortunately, has already been destroyed, and the thickness in different places reaches 9meters. But in order to take away a memorable souvenir - be careful, for stealing stones from the wall you can face a fine of up to 5,000 Chinese yuan.
What skills are most valued in any profession
Life story: Sergey is the most experienced specialist in the technical department. All the most difficult, "tricky" tasks are entrusted to him, because no one knows better than him the complex program in which the department works. But he is hardly promoted up the career ladder. The vacant position of department head at the company where he had worked for eight years was replaced by a young upstart who had joined only two years earlier.
When Sergey directly asked the boss why, he replied that, of course, he appreciates Sergey very much, but the "upstart" builds relationships with people much better than him, knows how to explain complex technical things to the heads of other departments in simple language, and in the first year of work he proposed a solution that optimized the work of the entire department.
Sergey is offended. Instead, it would be worth listening to the boss and developing those skills that he named. If we imagine that in another five years the technologies and the program with which Sergey's company works will become obsolete and the company will switch to completely new ones, then Sergey's unique experience, and he himself as a specialist, will lose value.
Specialized knowledge and experience are no longer as valuable in the eyes of employers as they used to be if they are not backed up by general skills.
Today, no matter what profession you have, it is not enough to master the necessary highly specialized knowledge once, perfect its application in practice in five years, and then simply build up your reputation.
Everything around is rapidly changing: business processes are becoming more complex, the flow of information in any professional environment is growing, the usual approaches to work and communication between people during work are being replaced by new ones, everything that can be automated is being automated.
If earlier it was possible to work according to the same standards for decades, habitually performing the same functions within the framework of one's position, now approaches to work can change dramatically more than once a year.
Employers now especially appreciate people who easily and without unnecessary sighs adapt to any changes, quickly master new rules and technologies. Even more valuable are those who are able to notice new useful trends before others and offer to apply them in work, without waiting for such an instruction to come from above.
In a situation where many specialized professional knowledge quickly become obsolete and are replaced by new ones, it is not the possession of this unique knowledge and experience that comes to the fore, but something else.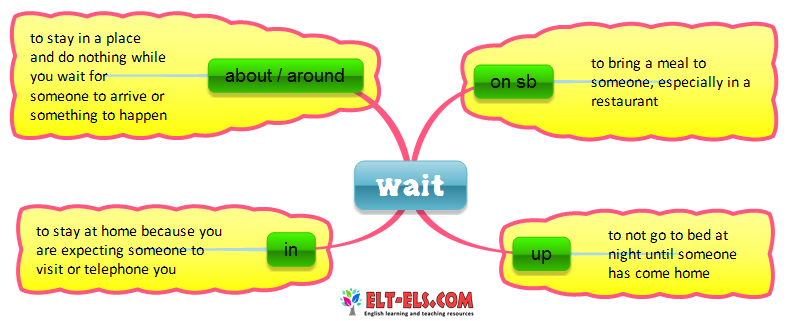 What is this?
These are basic skills that are absolutely essential for any field. In English, the term soft skills ("soft skills") has settled for them, so in our country they are also most often called soft or flexible.
Any modern work function is a set of the most necessary soft skills for it, plus specialized knowledge ("hard" skills or hard skills). Increasingly, soft skills take precedence over specialized knowledge because the latter quickly become obsolete and it is easier to teach them from scratch to a person with the right soft skills than to retrain a professional who does not have the right skills.
Soft skills are, for example, logical and critical thinking, creativity, the ability to build relationships with people, adaptability to change, and so on. Trite? Alas, few people have the necessary "banal" set to a sufficient extent.
According to the report of the World Economic Forum (World Economic Forum) "The Future of Jobs", by 2020 the ten most valuable "soft" skills for employers will look like this:
Ability to solve complex problems;
Critical thinking;
Creativity;
People management skill;
Skill of successful interaction with people;
Emotional intelligence;
Ability to draw conclusions and make decisions;
Customer orientation;
Negotiation skills;
Ability to learn new things quickly and easily.
In 2018, hh.ru, together with Microsoft, completed the study "Qualities and Skills of 21st Century Workers", which also made it possible to identify the most promising "soft" skills:
What do modern working conditions require
what flexible skills are needed for this
To be constantly learning something new
with machines and technologies
Technological literacy, programming skills
Ability to act in situations of uncertainty
Creativity, entrepreneurial spirit, ability to cooperate with other people
Coping with the growing complexity of the world
Stress resistance, maintaining one's psychological and physical health
Freely navigate large flows of information , analytical skills
Think rationally, holistically and systematically
Design thinking, project thinking, systems thinking
Be able to do what machines can't
Emotional intelligence
Irina Shishkina, skills consultant for process and project management and head of a creative consulting studio, calls "Not just an idea" among the main digital management, that is, the ability to manage processes using gadgets and software.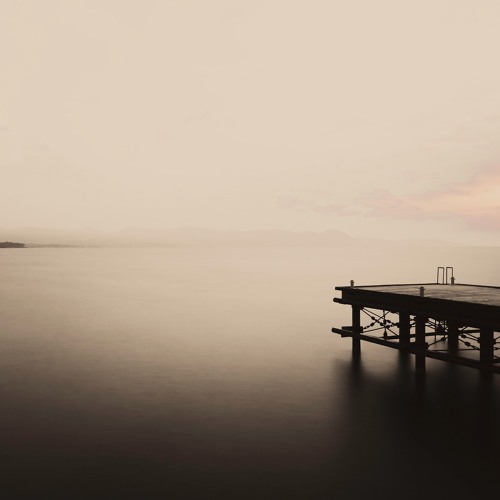 Also, according to her observations, the ability to analyze data and use data visualization tools to visualize the information collected and her ideas is valued.
In addition, Irina advises to develop emotional intelligence, creative thinking, which allows you to look for different solutions to the same problem (such thinking is called divergent thinking), and intercultural communication skills. The latter are necessary to successfully build professional relationships in teams with a diverse composition.
The above qualities are important for any modern profession. But each specific profession also has a certain set of flexible skills.
So, according to the results of the hh.ru and Microsoft study mentioned above, the following soft skills were identified:
For marketers: the ability to analyze and interpret large amounts of data, act in multitasking mode, think systematically, have communication skills.
For HR specialists: the same skills as for marketers (because they need to be able to promote the image of the employer and "sell" vacancies to candidates), and on top of that - the art of networking, the ability to motivate people, involve them in work processes .
For Analysts: accuracy, attentiveness, flexible thinking, ability to work with large amounts of data in a short time, presentation skills and the ability to visualize data, teamwork and adaptability.
For developers: systemic, rational thinking, flexible mind, accuracy, the desire for constant self-learning and the desire to share new knowledge with colleagues, the ability to work in a team and non-conflict, project thinking.
For process engineers: organizational skills and focus on results, skills in working with standards and regulations - which means accuracy and attentiveness, the ability to find and process the necessary information. Communication with customers, internal or external, requires communication skills and the ability to grasp the problem, even if the customer cannot formulate it in technical language.
If you trust the opinion of colleagues and are not afraid to hear the truth about yourself, which may be unexpected and not very pleasant for you, you can ask them how strong or, conversely, how weak you are in certain skills.