Pets that help people
Our Story - Pets Helping People
Skip to content
Since 1998, we've trained more than 800 handler / pet teams. Our classes are at Mt. Zion Church in Wauwatosa, Wisconsin, where we continue to train new teams each month.
The handler/pet teams benefit from Pets Helping People's ongoing support in finding just the right placement.
PHP partners with organizations and facility directors who care to do more for the people they serve. Our partners believe, as we do, in the healing power of a cold nose and a wagging tail. Working together, we create joy and inspiration for the more than 5,000 people we reach annually in the Southeastern section of Wisconsin. We reach an additional 5,000 people with our group pet therapy events.
OUR GOALS…
Improve and enrich the lives of others through animal-assisted therapy
Employ best practices in assessing, training, accrediting, and supporting pet-handler teams
Educate the community regarding the benefits of the human-animal bond achieved through animal-assisted therapy, partnerships and special events
---
WE PRIDE OURSELVES ON…
The passion, dedication, and commitment of our volunteers
The skills, training, and experiences offered by PHP
The power and value of the human-animal bond
Our comprehensive vetting and training program for handlers and their pets
Our unique partnership with Congregational Home that provides an authentic experience for the handler / pet teams
Their desire to have their dogs help others aligns with our mission to help others
Each handler/pet team brings unique skills to share their kindness and affection

Ex: Performing tricks, snuggling, playing ball, listening or just being close

Unconditional love and acceptance is common through all
Handlers facilitate all that happens and play an integral role in the interaction

maintain awareness of safety procedures
advocate for their dogs
monitor and direct the visit
GET TO KNOW US!
PHP'S MISSION, VISION AND CORE BELIEFS
MISSION STATEMENT
To be a knowledgeable, compassionate and responsive source of information and support to all who seek education, training or involvement in AAI (pet therapy) in order to enrich the lives of people in our community in southeastern Wisconsin, including individuals with special needs.
VISION STATEMENT
Our vision is to be recognized as Southeastern Wisconsin's premier pet therapy organization while maintaining high standards, communicating to others the benefits of pet therapy, and supporting our volunteers and the facilities they serve.
CORE BELIEFS
Pets Helping People, Inc. (PHP), our Board of Directors and our Staff subscribe to the following beliefs which serve as the foundation for our organization's activities:
• Interaction with certified therapy dogs enriches the lives of people of all ages, including those with special needs.
• Effectiveness in the practice of AAI can only be achieved through professional evaluation and training, together with ongoing
support.
• Nurturing is a strong and basic human need, which therapy dogs can provide for people of all ages, including those with special
needs.
• The welfare of animals used in pet therapy must be protected at all times.
EXECUTIVE DIRECTOR
AMY DODGE
Amy Dodge's resume includes more than 40 years of organizational operations and business development including volunteer and staff management, marketing and budget oversight in the nonprofit sector and for-profit businesses.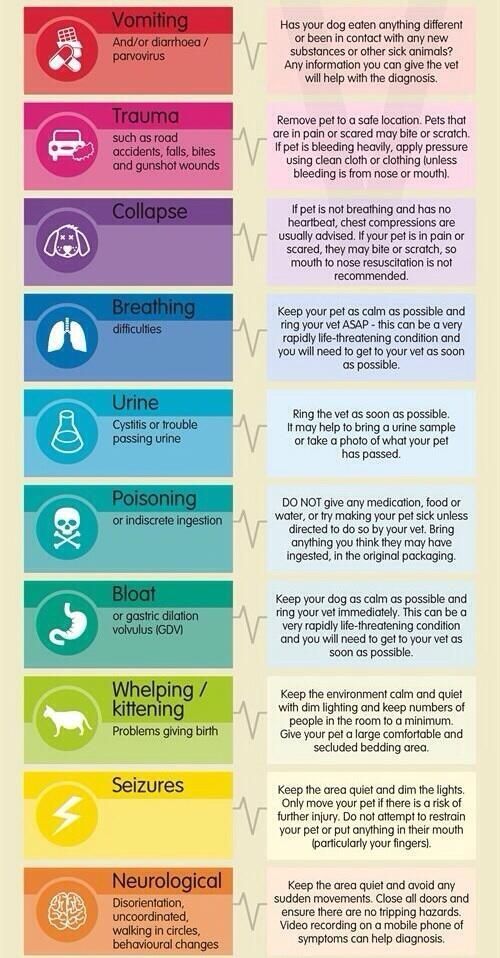 Her earlier career was spent with Shully's Cuisine & Events as an Event Coordinator and more recently as Director of Operations and Marketing. Dodge was also head of Business Development with Blue Horse advertising agency. Her non-profit experience included an Executive Director position with a state-wide golf organization, a Development Director with a mental health organization and co-founder/President of Milwaukee Empty Bowls. These diverse experiences are an excellent fit for the revitalization the Pets Helping People organization is seeking.
Amy stated, "Southeastern Wisconsin has so many untold stories of doing fantastic work. Pets Helping People is one of those missions that just makes good sense. People need to hear about it and support the volunteers that are creating such incredible good-will in the community. I am honored to be part of this group and assist with the next phase of PHP."
BOARD OF DIRECTORS – ALL VOLUNTEERS
ANGELA BLOCH-DAVIS – PRESIDENT
Angela's journey to Pets Helping People (PHP) began with simple gesture of walking a dog, Duke, for a neighbor that was unfortunately in home hospice.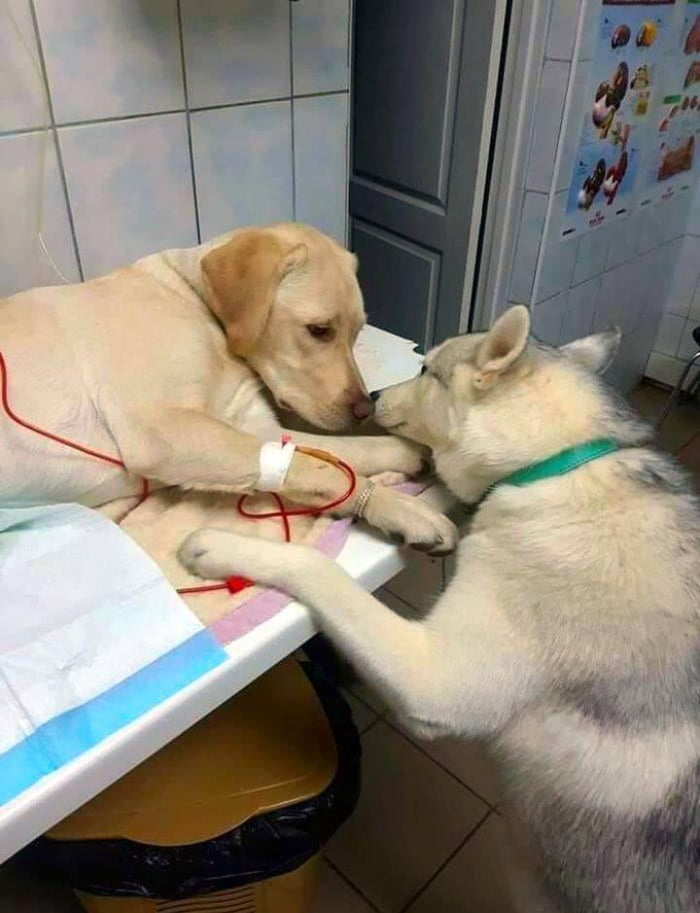 She experienced first-hand the comfort, happiness, and healing power that a pet can bring to someone in times of struggle. At the time, Angela had no idea the full impact that simple gesture would have on Duke and her. Duke would eventually come to live with Angela and in 2017 they completed training together to join PHP. Seeing all the different volunteer experiences available in particular retirement homes and veterans, Angela encouraged her dad, Harold, to complete training with another one of her dogs, Axel. In 2018 Angela, Harold, and Axel completed their training together to join PHP. Currently Duke, Axel, and Angela volunteer with Allay Hospice in memory of Duke's late owner. Angela enjoys seeing the joy and smiles that Axel and Duke can bring to their patients even during their difficult times.
When Angela is not volunteering with Axel and Duke, or her other dog and cats, she works as an International Insurance Account Manager at Hays Companies. Angela looks forward to providing awareness of the importance of the human-animal bond and continuing to bring smiles to the faces of those who need it most with the help of some furry friends.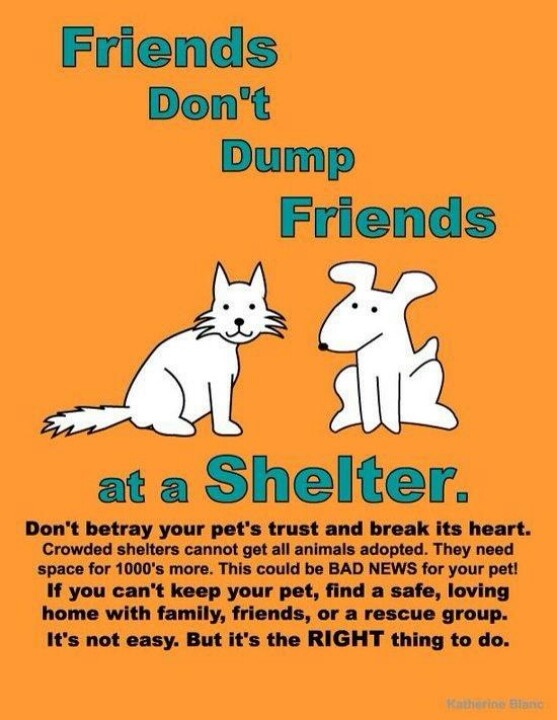 LAURIE O'LOUGHLIN – VICE PRESIDENT
I'm excited to be part of Pets Helping People because it combines my interest in helping people with my love for dogs! My family has 3 dogs while I was growing up so I have been surrounded by dogs all of my life. I have a 2 year old black lab named Sydni. I'm looking forward to certifying her through PHP as soon as she matured a bit. Sydni has never-ending energy! She brings so much joy to my life every day and I'm looking forward to the time when she can help others. I recognize the unconditional love dogs bring to people and am happy to be involved with PHP!
JULIE DARNIEDER – SECRETARY
Julie and Lucky trained with Pets Helping People in 2016, and have been active with Waggin' Tails since then. They also make regular visits to a women's correctional facility in Milwaukee. Watching Lucky interact with these women, many of whom are forgotten by others, is a gift. As a retired (mostly) lawyer, Julie enjoys having the time to do this important work.
She is grateful to Pets Helping People for taking a chance with Lucky, a mixed terrier rescue dog. And, she is looking forward to her service on the Board of Directors, helping to ensure that this service will continue and thrive in our community.
GREG APOLLO – TREASURER
Growing up with dogs and now having cats, I have always been an animal lover. Since joining the Pets Helping People Board of Directors in February 2022, I have seen firsthand how the pet therapy teams bring joy to the community and smiles to the faces of numerous individuals. I am excited to help the organization grow within Southeastern Wisconsin and be able to touch the lives of many more people. When not volunteering for Pets Helping People, I work as a Partner at Reilly, Penner & Benton LLP, and reside in Greenfield with my wife and two children.
KATHLEEN DUNN
Kathleen Dunn is a veteran Milwaukee radio talk show host, most recently 24 years with Wisconsin Public Radio. She was inducted into the Milwaukee Press Club Hall of Fame.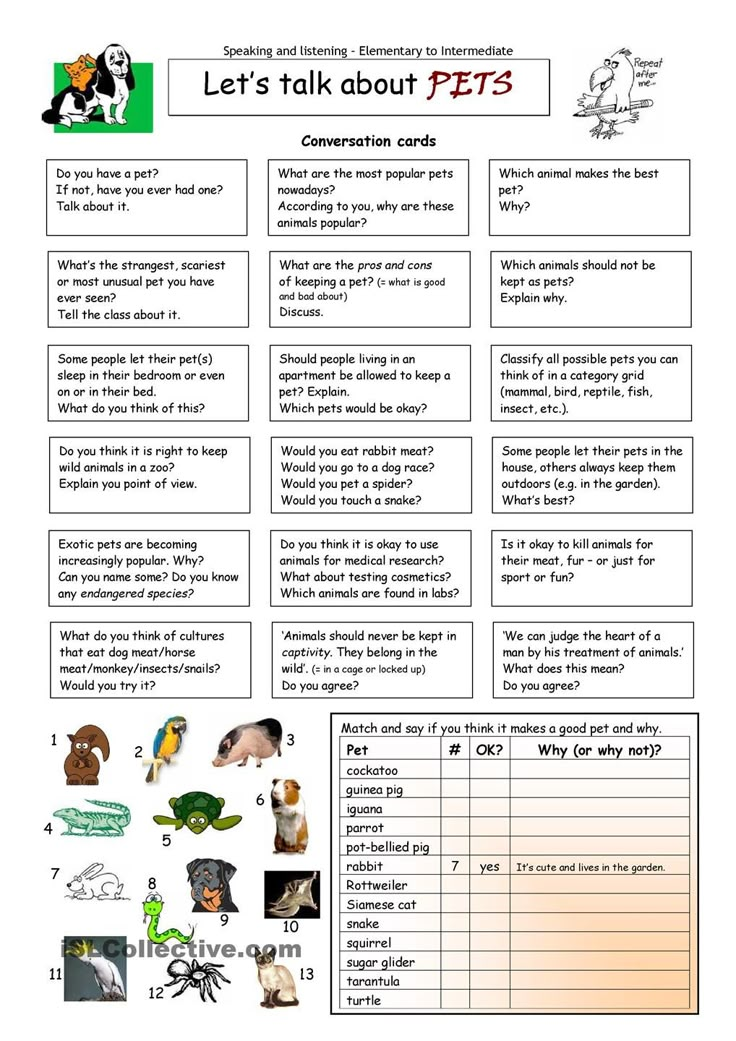 Retired now and delighted to be a Pets Helping People Handler/Pet team with dog Finn for the past two years. Kathleen joined the Board of Directors in May of 2021.
BETH GIACOBASSI
I have been a musician in the Milwaukee Symphony since 1982 and taught at UWM for 20 years. While at the University I sometimes brought my English Lab, Koda, into my office to hang out with the students. After seeing the incredible impact a furry visit had on my students, Koda and I decided to become a certified pet therapy team. We trained through Pets Helping People in 2018. The classes fully prepared us to work out on the community in all sorts of different situations. We now regularly visit Sojourner Family Peace Center, the Women's Correctional Institute at 6th and Keefe, and Shared Journeys (a charter high school for teen parents). We participate in many of the Waggin' Tails events and even attended therapy sessions for someone with PTSD after a dog attack. This is the most rewarding volunteer work I've ever done.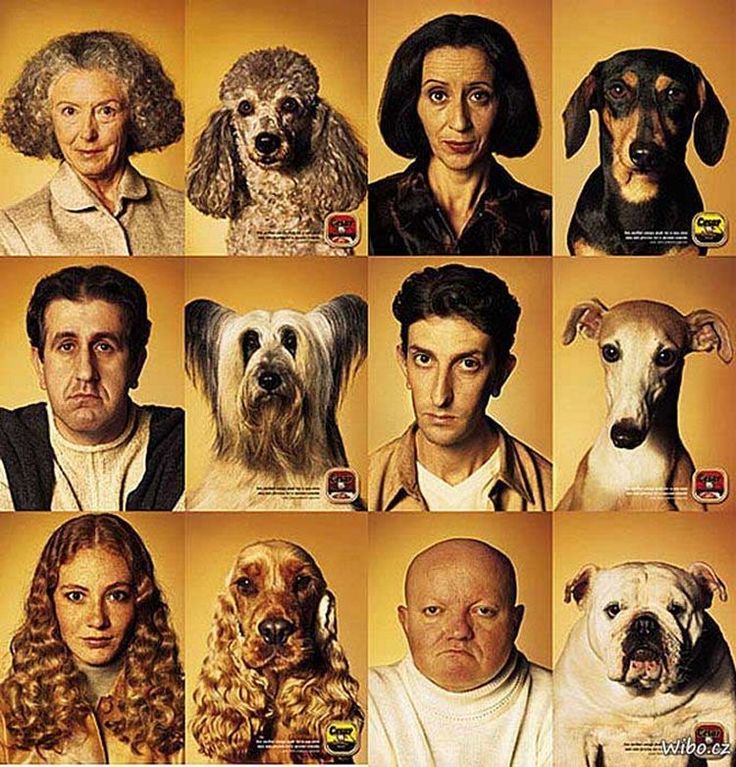 The flexible schedule enables me to visit on a more consistent basis and I'm proud to be on the board of such a terrific organization.
MONA KNUTSON
My life-long love of animals has drawn me to Pets Helping People, and since meeting Amy at Pet Fest in 2019, I have been happy to support this wonderful, vital organization. I have seen firsthand the benefits of interaction with therapy dogs, and I am passionate about the PHP mission to enrich the lives of people through animal-assisted therapy. Our labradoodle Dexter brings our family much joy, and I am grateful to always have had pets in my life. I am honored and excited to be part of this group of kind-hearted, giving, dedicated people and their dogs.
LESLIE POPALISKY
I joined PHP in April 2020 as the treasurer. I also work as an accounting manager at Kohler Co. and have been with them for 10 years. I relocated to South Carolina alone for 2 years and while I was there I adopted my dog Cooper. He became a fast friend and a great running buddy (we even trained for a marathon together).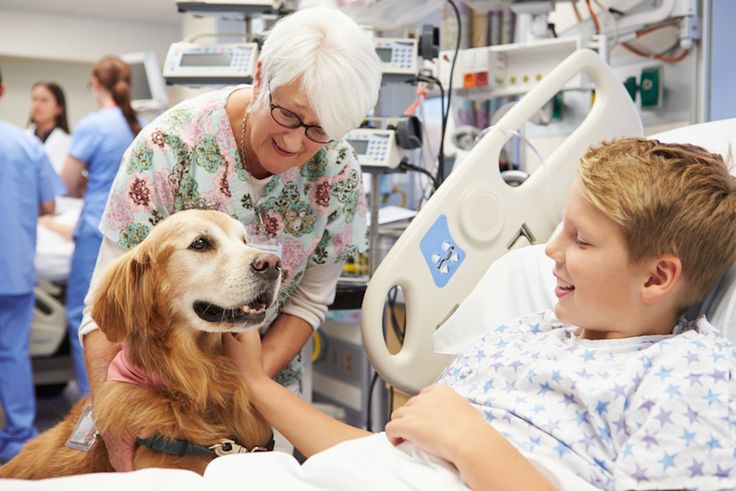 I have loved dogs my whole life and find that they are amazing confidants and mood boosters. I've seen how they impact people at nursing homes and in hospitals and how people suffering can get some moments of joy when they're getting licked and snuggled by a dog. I am very excited and proud to be working with PHP where we can train "Man's Best Friend" to spread their love and comfort to even more people.
LISA SCHILLER
Lisa is the Director of Investigations and Media Relations for the Better Business Bureau Serving Wisconsin. She holds a B.A. in Communications and a B.S. in Criminal Justice from University of Wisconsin-Milwaukee. She has spent her career in the field of consumer issues, white collar crime matters, investigating, and writing. At the BBB, she's working to advance marketplace trust between buyers and sellers and promoting informed buying decisions. She is a 2004 Emmy award winner, and has won first place for investigations by the Milwaukee Press Club and the Wisconsin Broadcasters Association.
Lisa won Honorable Mention for an investigation by the Council of Better Business Bureaus in 2012 and first place for a single case investigation by the Council of Better Business Bureaus in 2013. She is a member of the Wisconsin Fraud Investigators Association (WAFI), the Latino Fraud Fighters Coalition, the Franklin Police Citizens Academy Alumni, the F.B.I. Citizens Academy Alumni, and the North American Consumer Protection Investigators (NACPI). She is a 2012 graduate of the Franklin Police Citizens Academy and a 2014 graduate of the Milwaukee F.B.I. Citizens Academy. Lisa and her husband have a daughter and reside in Franklin.
THOMAS TRINH
I work for Ozaukee County in the Department of Human Services. Maverick is able to come to the office with me on select days that clients wish to see him and sometimes even the counselors. On one special occasion this past fall, a student of the Port Washington Saukville school district had wanted to do a show-and-tell of Maverick and so Maverick and I, along with one of the counselors, worked with this youngster in handling Maverick.
We were able to go visit all the schools in PWS School District and show off what Maverick can do. In one particular school, a child with severe developmental disabilities was greeted with Maverick onto his lap while seating in his wheelchair. The school specialist gently helped the child to pet Maverick's soft head and fur. The child beamed to life with a huge smile and I was notified later that it was all the counselor could do to keep from crying tears of joy. In other classrooms, even while surrounded by a mob of children, he was able to just sit there while they hugged and pet his fur. The most interesting room, of course, was the one where all of the desk-chairs had tennis balls on their feet so as to slide easier across the floor. It took all that the youngster could muster to keep Maverick from taking each and every ball. A most adventurous day for everyone involved. Special thanks to Mr. Duane Woelfel, Director of Special Services for the PWS SD, and Jessi of Ozaukee County Human Services.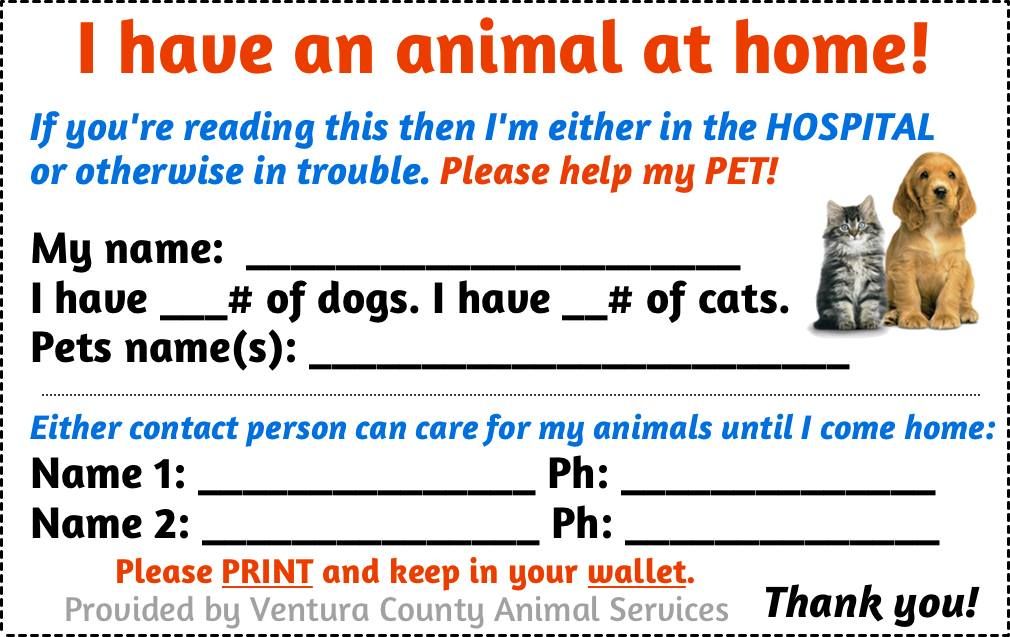 TRAINING TEAM – ALL VOLUNTEERS
HEIDI LACOSSE – TRAINING DIRECTOR
Heidi joined Pets Helping People in 2005 as our Training Director, bringing with her over 15 years of experience as a professional dog trainer, certified by AKC, the American Kennel Club. Heidi shares her vast knowledge of dog behavior readily with each class and guides the training team in ensuring that each participant receives the attention and feedback necessary to prepare them for doing pet therapy in the community. As a mom who recognizes the benefit of involving young people in work with animals and cultivating the virtues of responsibility and stewardship, Heidi actively encourages and supports her daughter Victoria's role in the organization. In 2019 Heidi launched her dream business in Grafton, WI. The Canine Enrichment Center provides opportunities to discover your dog's natural strengths and abilities through their fun, game-based learning and enrichment courses.
https://www.canineenrichment.center/
DIANE MILLER – TRAINER AND SCHEDULING COORDINATOR
Diane Miller joined Pets Helping People in 2003 as a Board Member. Bringing a background in higher education, Diane was immediately drawn to our training program where she has been an assistant trainer for over 13 years. In 2011 it was her turn – Diane and her sweet dog, Irene, came through the Pets Helping People training program and are now an accredited handler/pet team! Diane and Irene volunteer at Eastcastle Place, a retirement community, where they visit residents on the memory care, skilled nursing and rehab floors. Additionally they are involved with the Read to Rover program at Irving Elementary School in West Allis and visit with the staff at Versiti, Wisconsin's organ and tissue donation organization. Diane and Irene are members of Waggin' Tails and attend as many of the PHP special events as time allows.
JO CROSS – TRAINER
My love for dogs started with our first dog, Abby.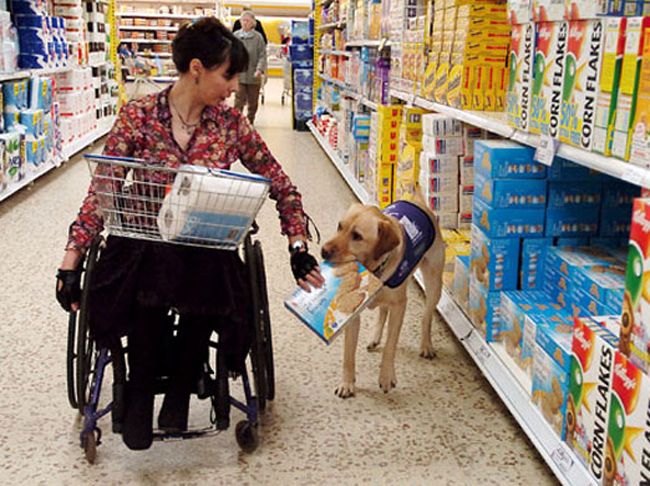 After she passed away at the age of 13, I became involved with Last Hope Animal Rescue (Cedar Rapids, Iowa) and was a regular volunteer working with the dogs at the center, walking dogs,fostering dogs and fundraising. This was my way to get my dog fix. Another organization that I joined up with was Definitely Dogs. This group raises and trains service dogs for veterans and civilians. I had the honor of raising Dayton, an English labrador. We spent almost 2 years together before he went to work as a PTSD dog for a female marine veteran. After moving to Milwaukee in July 2019 I found myself looking for a dog group to volunteer with. PHP was at Petfest and I was immediately drawn into what pet therapy can offer to individuals and organizations. I went to one of the dog classes to see what it all involved and was instantly hooked. I adopted Ruby in 2020 and plan to take her through pet therapy as soon as she is ready.
ANITA BEMI – TRAINER
INFORMATION COMING SOON!
TAMMY STONE – TRAINER
I am thankful to have spent almost my entire life with dog companions, first Shetland Sheepdogs and then Labrador Retrievers.
After working decades in management for large corporations, I was eager to enter the next phase of my life by choosing and training a puppy for therapy work. I joined PHP in 2021 with our black lab Shadow where she is happy to share her affection and tricks. Both Shadow and I enjoy the energy of the college "de-stress" visits and the joyful faces of people in assisted living during Waggin' Tail visits. I am excited to be part of the training team, applying what I have learned from my work experiences, various dog training classes and being with numerous dogs plus learning more from Heidi, Diane and the other trainers.
Barb Pierce
Barb first joined Pets in 2004 with her border collie Abby.  Abby passed away shortly after certification, but the two months they spent at Jefferson Elementary School helping to start a program for children reading to dogs made her want to stay connected to Pets.  After losing Abby, Barb found Dottie, a 4 month old border collie, and in 2005, when Dottie was 1 year old, they came through our program following in the paw-prints of Abby.
 As a retired school teacher, Barb & Dottie continue to volunteer at Jefferson and also at West Milwaukee Intermediate school's special education class.  They also visit Heritage Court memory care nursing home and a group of cognitively disabled adults in an Easter Seals program.  Barb and Dottie are members of our Waggin' Tails Therapy Performance Troupe.
" 'Dottie's Here!', Those words greet us when we enter a school.  Dottie's the one to whom the children and adults relate; I'm the chauffeur who brings her.  This happy greeting and the beautiful smiles we see have made these visits a very important part of our lives." – Barb Pierce
VICTORIA LACOSSE
Victoria was just 4 years old back in 2005 when she first became involved with the training program at Pets Helping People. Victoria has grown into being an integral member of the training team and, in partnership with her very supportive mother, became an accredited Handler with her now retired dog, Rosie and an Australian Shepherd named Dottie.
Victoria, with her sweet giving nature, natural doggy sense, and maturity beyond her years is an example for many young people desiring to expand their experiences and give back to the community through volunteering.
ERIN HENNEN
Erin started working with dogs full time in 2005 at a doggy day care. She has since managed a day care and became a professional pet stylist. Erin joined PHP in 2010 when she took the course with her dog Anakin. Leadership quickly recognized Erin's natural ability and keen dog-insight and asked her to join our training team in January 2011. In addition to her volunteer work with PHP, Erin opened her own grooming business in Wauwatosa, WI https://www.fancypantspetsalon.com/
ADVISORS – ALL VOLUNTEERS
ANDREW J. NIEBLER ESQ.
SANDY RIVERS
JO CROSS
BARBARA MARKOFF
JOE MASSIMINO
DIANE MILLER
LEIGH KUNDE
KRISTIN KROLL, PHD
↑
Our Training Program - Pets Helping People
Skip to content
WHAT MAKES A GOOD THERAPY DOG?
Enjoys engaging with people
At least one year old and in good health
Owned for at least six months
Obedience skills mastered

Walks on a loose leash
"Sit" and "Down" commands mastered
Holds a "stay" command for 2 minutes
"Leave It" command mastered
Calm, friendly and comfortable in new settings particularly noisy and crowded
No history of biting or aggressive behavior
No prong, chain or e-collars allowed
WHAT DOES OUR TRAINING AND ACCREDITATION PROGRAM OFFER?
Hands-on practice, training, and assessment at a multi-care residential community (Congregational Home – Brookfield WI)…temporarily at Mt Zion Lutheran Church in Wauwatosa.
A knowledgeable, dedicated, and professional dog training staff
Recognized by American Kennel Club (AKC) as one of two pet therapy training programs in Wisconsin
Small class sizes
Opportunity to apply for the "Canine Good Citizen" designation through AKC upon graduation
Pet therapy placement support post-program completion
Involvement in special events and visits
PART 1 – ASSESSMENT
Assessment focuses on temperament, obedience, and initiation / engagement
Thirty minute assessment where both dog and handler are guided through a series of tasks

Assessment for One person with one dog = $35
Assessment for Two people with one dog = $50

Tasks are designed to measure specific skills and temperament quality necessary for a good therapy dog
Successful completion of assessment results in an invitation to the four-week training classes
To register or for more information, email us at  petshelpingpeople@att.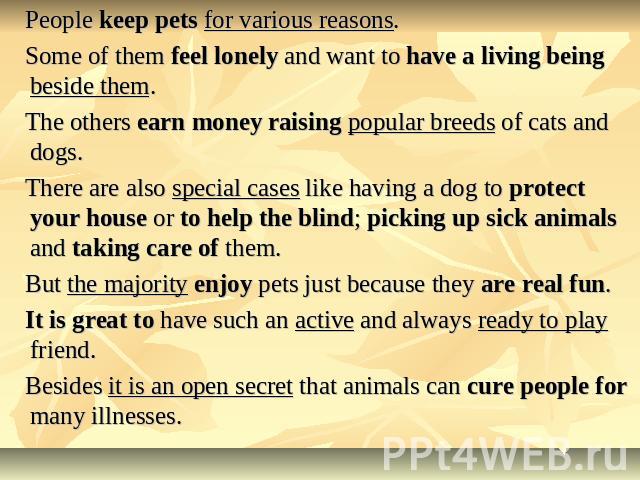 net
---
PART 2 – THERAPY CLASS AND TESTING (pricing includes all 4 classes)
Classes combine demonstration, individual and group activities, and role playing with actual client visits and scenarios within a controlled and supervised setting

One person with one dog = $150
Two people with one dog = $250
Two people (one minor-under 18) with one dog = $225

Week 1:

Introduction to Animal Assisted Interventions (AAI) and their benefits
Discussion of the many opportunities to become involved in AAI's
Explore the role and responsibilities of being a volunteer handler

Week 2 and 3:

Provide the teams an opportunity to practice interactions in various situations and settings, including bed-side work

Week 4:

Test Night
Evaluation is completed to test competence and skill in activities and interactions learned throughout the accreditation process
---
PART 3 – PAPERWORK, PLACEMENT, RETENTION
Handler / pet teams that successfully pass the final exam are asked to submit final paperwork and work begins to locate their best placement

Evidence of liability insurance with minimum limit of $1,000,000
Health report from veterinarian stating the dog is healthy and up to date on shots/vaccinations

Assistance offered by PHP to help handlers find right placement once paperwork is submitted
Re-accreditation (Every two years) – $50 per handler/pet team
---
LOCATION…New location as of June 1st 2021
Currently due to the Corona Virus we are unable to conduct our pet therapy program at Congregational Home.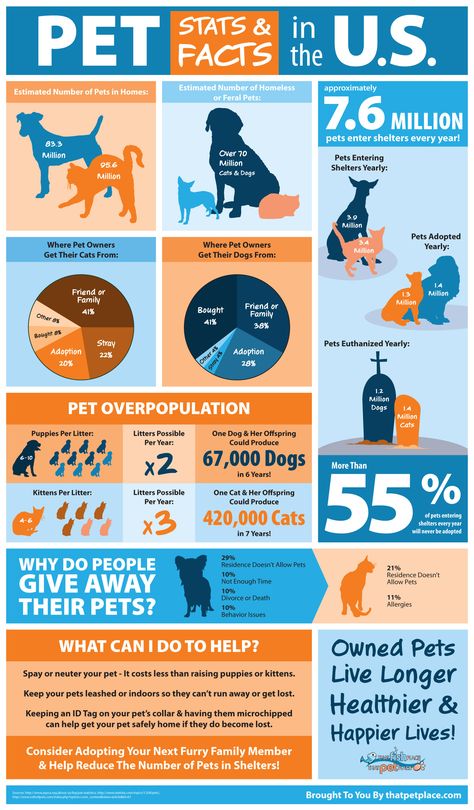 Our pet therapy training program is being held at Mt Zion Lutheran Church. They have graciously opened their doors to us. Mt Zion is located at 12012 W North Ave in Wauwatosa. We are grateful for our temporary home.
A LITTLE BIT ABOUT WHY WE TRAIN AT CONGREGATIONAL HOME
Through a remarkable partnership with Congregational Home, Pets Helping People has been able to provide our teams an opportunity to assess and train in an actual multi-care residential community. This allows owners and their dogs an opportunity to experience firsthand the sights, sounds and smells similar to those they will encounter when out visiting. Training in a facility where residents are welcome to stop in and visit during class exposes our new teams to the unpredictability of doing volunteer work. This 'hands-on' training helps new handlers gain experience in real-life situations. Experience builds confidence and with confidence comes calmness, a critical element of pet-therapy work.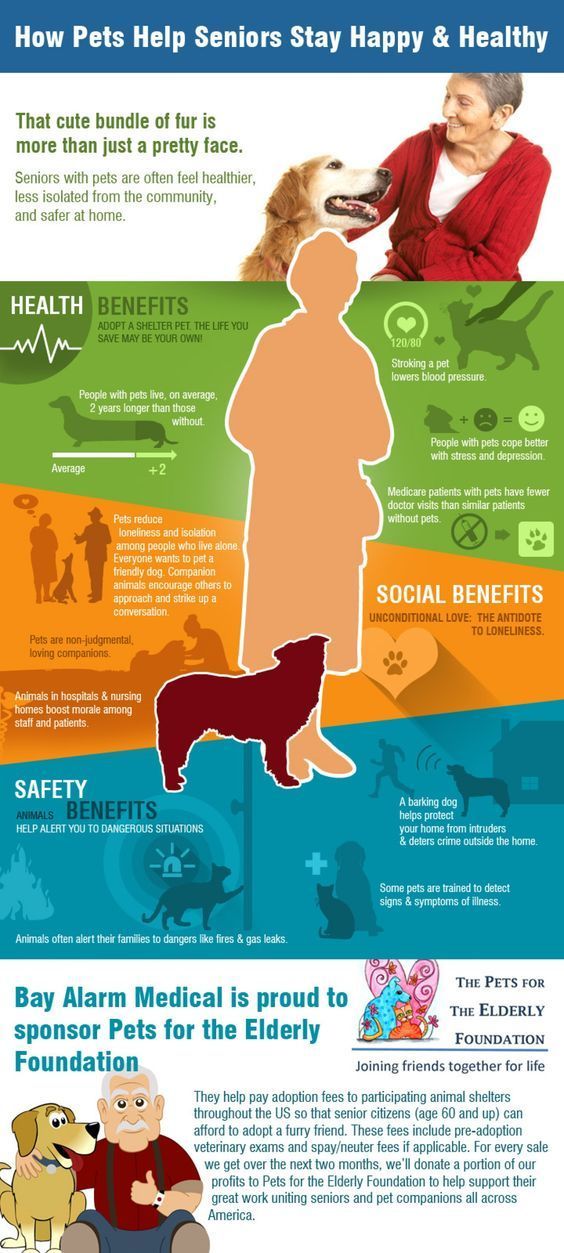 Set on a beautifully landscaped 13 acre site in Brookfield, Wisconsin, Congregational Home is a wonderful place to call home. Here you will find a blend of living arrangements to fit almost every need and desire, including Independent apartments, Assisted Living, Skilled Nursing, Memory and Rehabilitative care.
Personalized service is the hallmark of Congregational Home. They believe the way to truly care about people is by building strong relationships, one at a time.
Visit us at http://congregationalhome.org
↑
How animals help people | greenbelarus.info
Animals are people's old helpers. Shepherd dogs protect livestock from predators and thieves, search for animals that have strayed from herds.
Guide dogs help the owner navigate in space, prevent epileptic seizures and diabetic coma, and provide emotional support.
Specially trained sniffing dogs serve in law enforcement agencies, searching for drugs, explosives and counterfeit money.

What kind of help other animals can provide to people, studied Plus-one.ru
Search and protection of rare species of animals
It turns out that dogs' acute sense of smell can be used to preserve biodiversity. Since 2005, Emma Bennett, an employee of Monash University (Australia), has been studying the issue of involving dogs in the search for wild animals of rare species. In 2017, the researcher decided to train dogs to track down the spotted marsupial marten, or brindle cat.
This animal species is endangered, including due to fires and land clearing for agricultural purposes. The experiment was conducted in Great Otway National Park on a 25 sq. m. The first stage involved six dogs of different breeds, they were looking for rare animals by the smell of litter. Search accuracy ranged from 50% to 70%. The main advantages of this tracking method, according to Emma Bennett, are low cost and non-invasiveness.
Working Dogs for Conservation (WD4C), an American non-profit organization, also trains dogs to find other animals in their feces.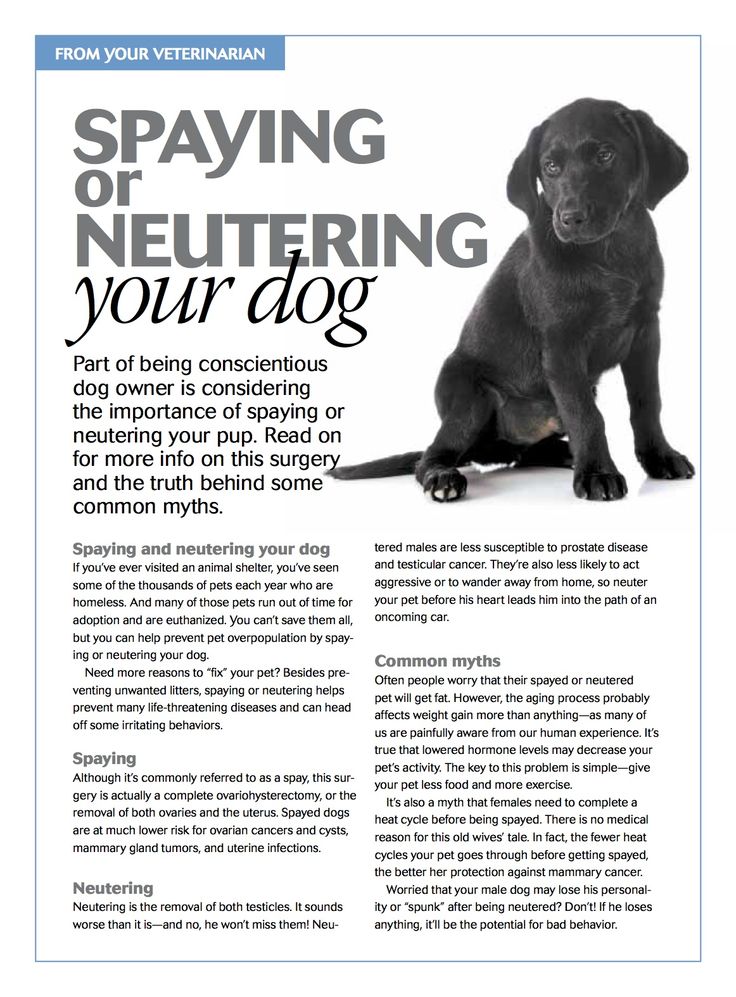 In addition, the wards of the fund participate in the fight against poaching.
They are able to detect traps, weapons, ammunition, illegal hunters themselves, as well as ivory, rhinoceros horn and pangolin scales, which are in high demand on the black market. WD4C dogs are recruited to hunt poachers in dozens of US states and more than 15 countries, including Zambia, Malawi and Tanzania.
Therapy and assistance
Animals have a positive effect on the emotional state of people. Thus, a study by an international group of scientists showed that dog owners are less likely than everyone else to suffer from cardiovascular diseases.
Researchers attribute this to the fact that such people lead a physically active lifestyle and experience less stress. The study involved more than 1.7 thousand residents of Central Europe aged 25 to 64 years. 42% of them had a pet (including 24.3% a dog).
Employees of the Russian Foundation "Not Just Dogs" are sure that animals provide invaluable help to the elderly, orphans, people suffering from serious illnesses.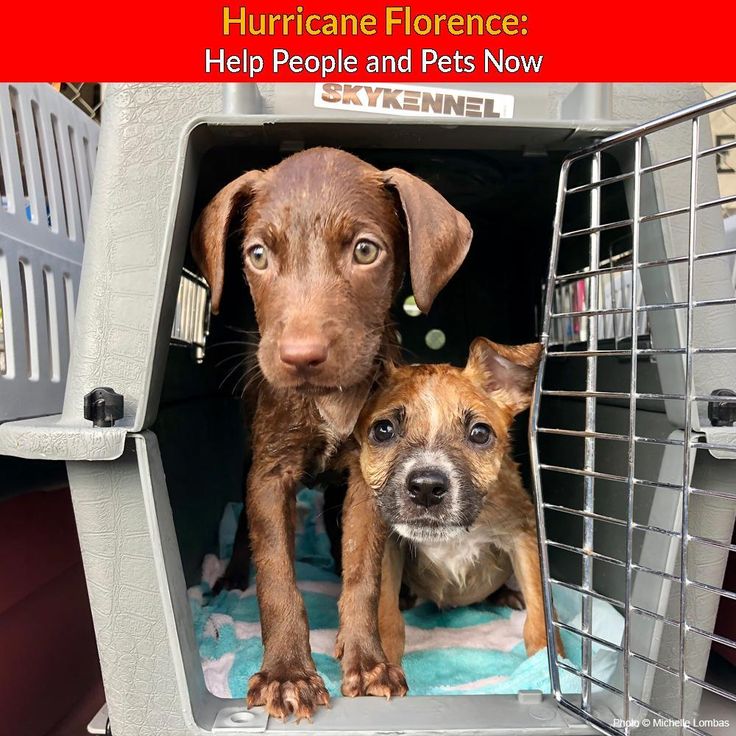 The foundation sends outbred dogs from shelters to them.
The Foundation cooperates with many organizations, including the First Moscow Hospice, the Center for Creative Rehabilitation of Orphans "Children of Mary", the Charitable Foundation for Assistance to the Disabled and Elderly from Nursing Homes "Old Age to Joy".
To improve the psychological state of people, the fund for helping homeless animals "I am free" uses horses. The organization is implementing the SvobodaCenter project, the main goal of which is the rehabilitation of animals that have suffered from cruel treatment.
Many of the horses involved in the project had previously raced, but when they got old and weak, they ended up in rental companies or meat and dairy plants. The employees of the center buy them back, treat them, and then involve them in zootherapy sessions. In the fund, horses are used only for communication with patients, but not for riding.
Now the animals are in private stables, in the future they plan to build a special rehabilitation center for them in the Leningrad region.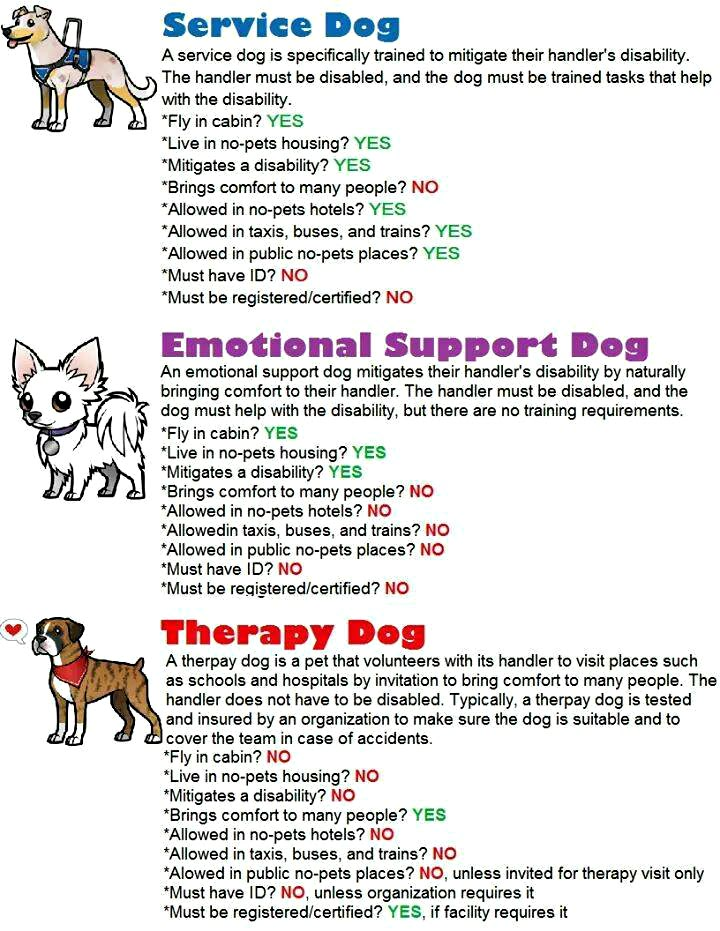 Center "Svoboda"
In turn, hippotherapy, that is, therapeutic riding, doctors prescribe for the recovery of patients with autism, cerebral palsy, arthritis, multiple sclerosis, as well as after head injuries, spinal cord and stroke.
The method helps to strengthen the sensory, musculoskeletal, vestibular systems. In addition, ponies can serve as guide dogs for people with disabilities who are allergic to dogs. Another assistant animal is the capuchin monkey.
Helping Hands, an American foundation, trains these helpers. Animals are taught to serve objects, press switches, open bottles, and perform other actions that are inaccessible to people with paralysis.
Cultural Heritage Conservation
One of the most prominent positions ever held by animals in the service of man is that of a museum clerk. And they "hire" cats for this work. In Russia, since the 18th century, fluffy employees have been kept in the Hermitage. When a lot of rats appeared in the Winter Palace, the cats helped get rid of them.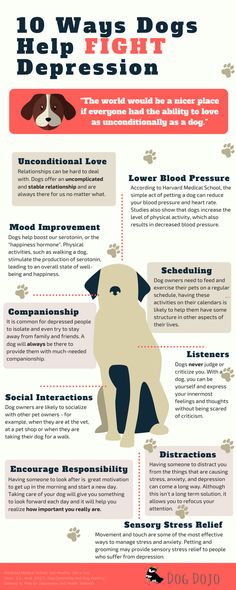 During the siege of Leningrad, the cats died, and the city was again filled with rodents. After the Second World War, cats were again brought to Leningrad, and since then they have continued to "protect the treasures of the nation."
In February 2021, the State Hermitage Museum and the Republic of Cats cultural and educational platform (which unites two cat cafes in St. Petersburg and the Cat Museum in the Leningrad Region) created the Union of Museum Cats.
The organization will promote the employment of animals, including the homeless, in cultural institutions. Now cats work in various museums in St. Petersburg and the Leningrad Region, including the State Museum of the History of St. Petersburg, the Anna Akhmatova Museum in the Fountain House, Vyborg Castle.
Animals work in cultural institutions around the world, such as the Ernest Hemingway House Museum in Key West (USA), the Philbrook Museum of Art (USA), the Torre Argentina Open Air Museum in Rome (Italy).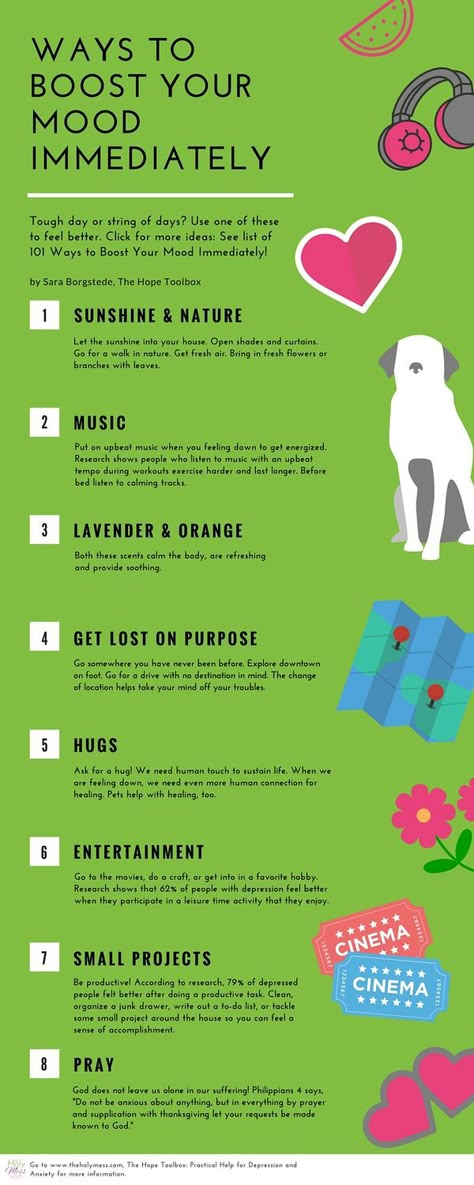 Postal items
Pigeons have sharp eyesight and are able to return to their nest from afar. Birds began to be used to deliver messages even before our era, but pigeon mail became widespread in the late 19th and early 20th centuries.
In New Zealand, there was the Great Barrier Pigeongram Service, the only means of communication between the mainland and Great Barrier Island, located almost 100 km from the city of Auckland, until 1908, before the advent of telegraph communications there. Pigeons also delivered short messages during the First and Second World Wars.
Technological progress makes pigeon mail less popular. However, interest in breeding birds in the world still remains. For example, in Germany, about 30 thousand people are engaged in breeding carrier pigeons. Most breeders live in the Ruhr region of the federal state of North Rhine-Westphalia.
In the 1970s, Plymouth Hospital in the UK planned to use carrier pigeons to carry blood samples from one hospital laboratory to another.

The authors of the idea referred to the fact that pigeons move faster than cars, and caring for them does not require large financial investments. However, the initiative was never implemented.
Defense
Specially trained marine animals have been involved in the detection of underwater mines and other objects since the last century. To do this, they use echolocation. One of the fighting dolphin training centers is located in San Diego (USA).
There are 80 bottlenose dolphins and 40 California sea lions, the group is called the Mark 7 Marine Mammal System. Animals not only search for mines, but also protect ports and other facilities belonging to the US Navy from attacks by intruders, and also participate in exercises.
Another training base for fighting bottlenose dolphins and fur seals is located in Sevastopol. In 2014, the Sevastopol State Animal Aquarium became part of the Russian Navy.
How do pets help us? | Animals
Somewhere dolphins act as doctors, but most often those who are nearby, ordinary and familiar pets: cats, dogs, horses, are the ones who heal.
It is believed that domestic cats are born doctors. Affectionate "purr" perfectly calms the nerves, as a result - reduces pressure and normalizes the pulse. A warm cat's body, dressed in a soft fluffy fur coat, is an excellent heating pad, which is so convenient and pleasant to warm up joints affected by arthritis and rheumatism. Well, isn't it a worthy reward to the owner for a saucer of milk and a piece of fish?
But do not think that any cat is ready to take the Hippocratic oath. Even from the same litter, a few kittens will have an inexplicable craving for human sore spots, and some will not. It is useless to lay the latter next to you, they will never agree to do what they do not know how. What can you do, nature unevenly distributes its gifts even among animals.
Dogs are a bit "easier".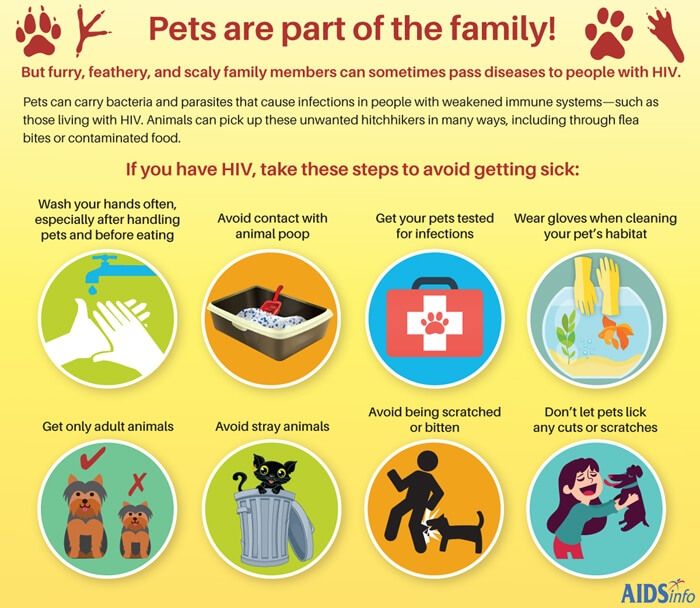 If a cat can go to the toilet at home, then keeping animals of a dog breed involves walking, which means that you yourself will have to "spar" in the fresh air, winding kilometers useful to the heart with a leisurely step. We are so arranged that we like to be lazy when it comes to us personally. And here is a dog with its own needs. We have to move in the rain and snow. Sometimes unpleasant. But always helpful. Photo: Depositphotos
That's not all. Communication with a dog of children with damage to the central nervous system literally "raises" them before our eyes. Accustomed to care from others, children themselves get the opportunity to take care of someone, to feel like a leader.
The smartest domestic animals are horses. True, not everyone has the opportunity to communicate with them.
You won't, in fact, keep a beautiful, but very large animal, weighing half a ton, in a city apartment. But horse enthusiasts find a way out here too and enjoy spending time on the road to the equestrian sports complex.
In addition to communication, a horse gives a person the opportunity to move. The rider experiences oscillatory movements in all directions in horizontal and vertical directions. Joints, muscles and vestibular apparatus are trained, coordination of movements is improved.
Aquarium fish hardly communicate with their owners, they cannot be touched or caressed. But watching the smooth movements of aquarium inhabitants and the unhurried course of underwater life helps to relieve stress and nervous tension. In addition, indoor pond moisturizes the air and makes it more beneficial for humans.