Personality types in movies
16 Personality Types as Movie Genres
by Louella Alderson
You've found your perfect personality match on So Syncd…and now it's time for some cozy nights in watching Netflix.
But what to watch? The possibilities are endless nowadays…but fear not. We look at which movie genres best suit each of the 16 personality types.
From a classic courtroom drama with an ISTJ to a dark comedy with an ENTP, suggest their favourite film and they might just pop the question there and then!
INFP: Fantasy
Fantasy is the best movie genre for INFPs who tend to live in their heads. they are drawn to make-believe worlds.
ENFP: Adventure
ENFPs love movies filled with excitement and exploration. They need films that hold their attention.
INFJ: Drama
Drama is the movie genre that best suits INFJs. They are drawn to complex and deep storylines in particular.
ENFJ: Romcom
ENFJs love a good romcom. They enjoy feel-good films that involving romance and happiness.
INTP: Sci-fi
INTPs love systems, novel ideas and fantasy worlds, which is why they are drawn to sci-fi movies.
ENTP: Dark Comedy
Dark comedy is the movie genre that best suits ENTPs. They have a dark sense of humor and a cynical view on life.
INTJ: Mystery
INTJs love figuring things out which is why they are draw to the complex storylines of mystery movies.
ENTJ: Thriller
ENTJs like to be kept on their toes. They like the mixture of depth and excitement that comes with thrillers.
ISFJ: Educational
Educational movies suit ISFJs. They love to learn and have amazing memories for remembering facts and details.
ESFJ: Chick Flick
ESFJs love a good chick flick. They love the light-hearted fun and relatability that comes with these types of films.
ISTJ: Courtroom
ISTJs are drawn to courtroom films.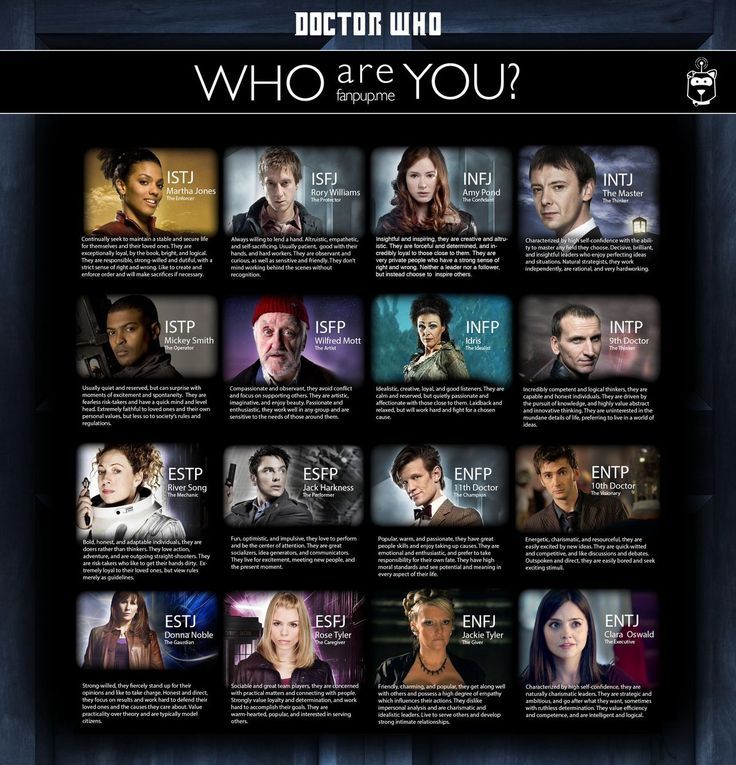 They enjoy meaningful storylines that get them thinking.
ESTJ: Historical
Historical movies suit ESTJs. They are drawn to classic films that show how past generations lived.
ISFP: Animation
ISFPs are drawn to animation movies. They completely immerse themselves in the fantasy worlds of animation.
ESFP: Musical
ESFPs love singing and dancing, so what better movie genre for them than musicals?
ISTP: Satire
Satire is the perfect movie genre for ISTPs. They are observant, sharp and appreciate satire.
ESTP: Action
ESTPs like films that keep them interested which is why action is the best movie genre for this personality type.
Now you know which film to put on for your date, when not impress them with some cooking. Here's how to impress each of the 16 personality types with your cooking.
Find your perfect personality match on So Syncd
Looking for a soulmate for nights in on the sofa watching romcoms? Or perhaps an action film? Sign up to So Syncd, the personality type dating app, to meet your perfect personality match.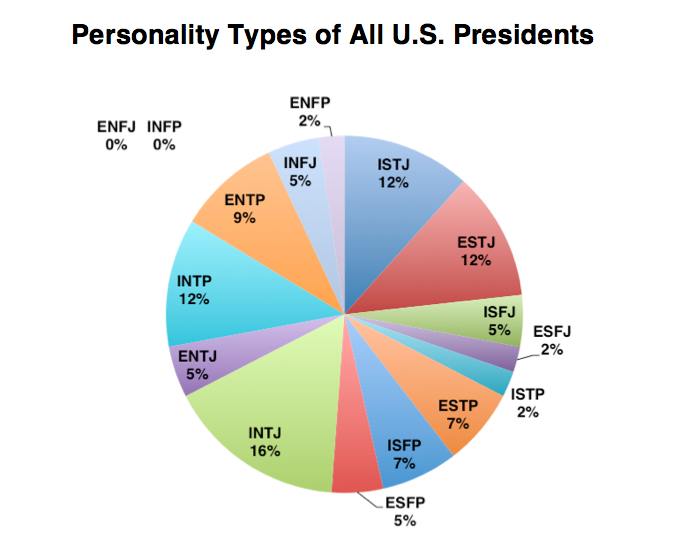 You can download So Syncd in your iOS or Android app store.
"Matching people using personality types is such a simple and powerful concept. So Syncd helped us find love, even in this difficult time. You've really changed our lives. In fact, we're now married! Thank you."
– Ben (INFJ) about Indy (ENFJ)
Myers-Briggs Personality Goes Hollywood: Which Movie & TV Characters Are the Same As Your Personality Type? | The Complete Guide
Photo/Video: Myers-Briggs Personality/Hollywood Insider YouTube Channel
What Is The Myers-Briggs' 16 Personality Tool? 
Isabel Briggs Myers first developed the MBTI tool in the 1940s, but with continuous research and development of information about different psychological types, the publication first appeared in 1962. With decades of research and results, this tool has proven to be valid in providing people with results that can aid in identifying who they are. Most educational systems use the test to introduce psychology and begin by helping people understand themselves better.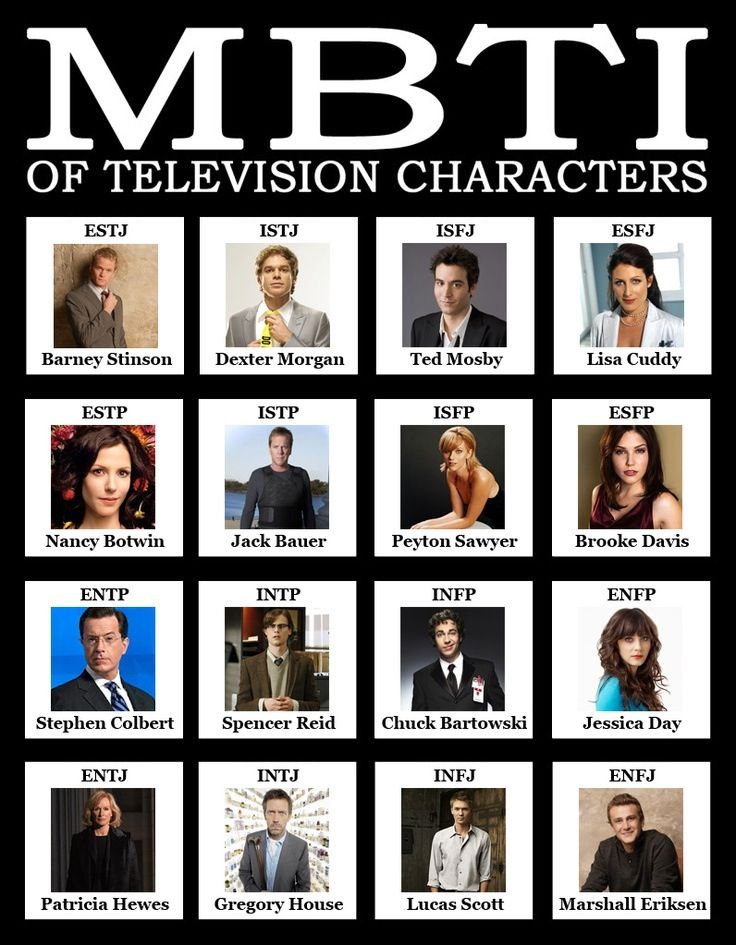 To find out your personality type, take the test to see which character you most identify with. Each personality has similar aspects that might correlate with another personality. You might find that yourself or a character could be categorized into multiple categories. This is because of similarities and the way we view characters can differ between each person. 
Related article: The Complete List of 2021 Oscar Nominations – Celebrations, Surprises & Snubs | The Show Must Go On
Related article: April Movies Release Schedule: The Most Accurate List of Every Movie Coming Out in April – Live Updates
Myers-Briggs Type Indicator – Descriptions and AnalysisINTJ – The Architect
I (Introverted) N (iNtuitive) T (Thinking) J (Judging)
Characteristics: Imaginative, Strategic, Planners
Favorite Movie Genres: Thriller
Architects (INTJ) tend to exude a feeling of certainty and self-confidence.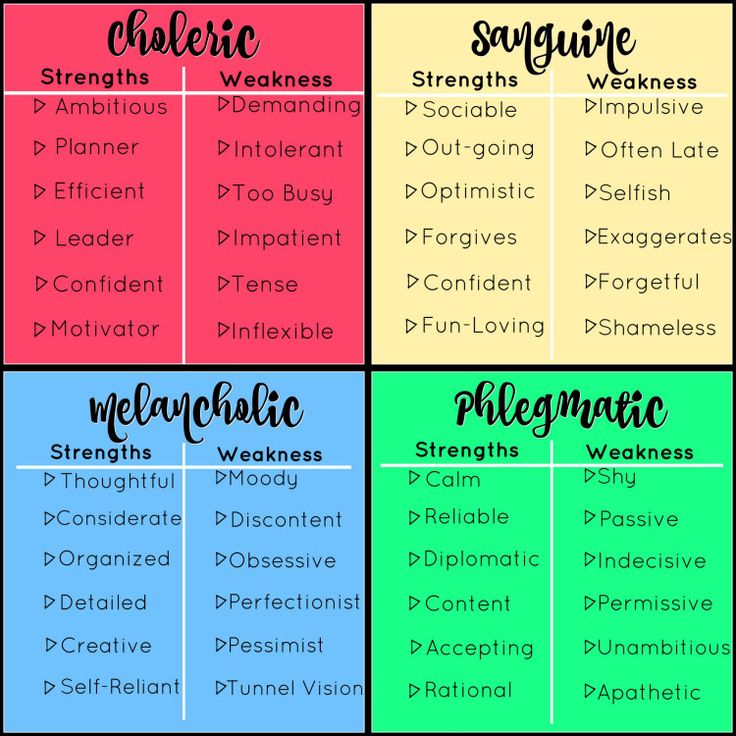 They are sometimes mistaken as arrogant, but instead are perfectionists with an inexhaustible need to improve on something that piques their attention. Because of their rare trait combination of creativity and reliability, INTJs make great innovators. The science and engineering fields are traditional INTJ job options, but they can be found everywhere that needs a mix of knowledge and decision-making.  
Characters that resemble the INTJ personality –
Bruce Wayne A.K.A. Batman (Christian Bale) – 'The Dark Knight'
Maleficent (Angelina Jolie) – 'Maleficent'
Mr. Fitzwilliam Darcy (Matthew Macfadyen) – 'Pride & Prejudice'
Stephen Hawking (Eddie Redmayne) – 'The Theory of Everything'
T'Challa A.K.A. Black Panther (Chadwick Boseman) – 'Black Panther'
Related article: MUST WATCH – Hollywood Insider's CEO Pritan Ambroase's Love Letter to Black Lives Matter – VIDEO
Subscribe to Hollywood Insider's YouTube Channel, by clicking here.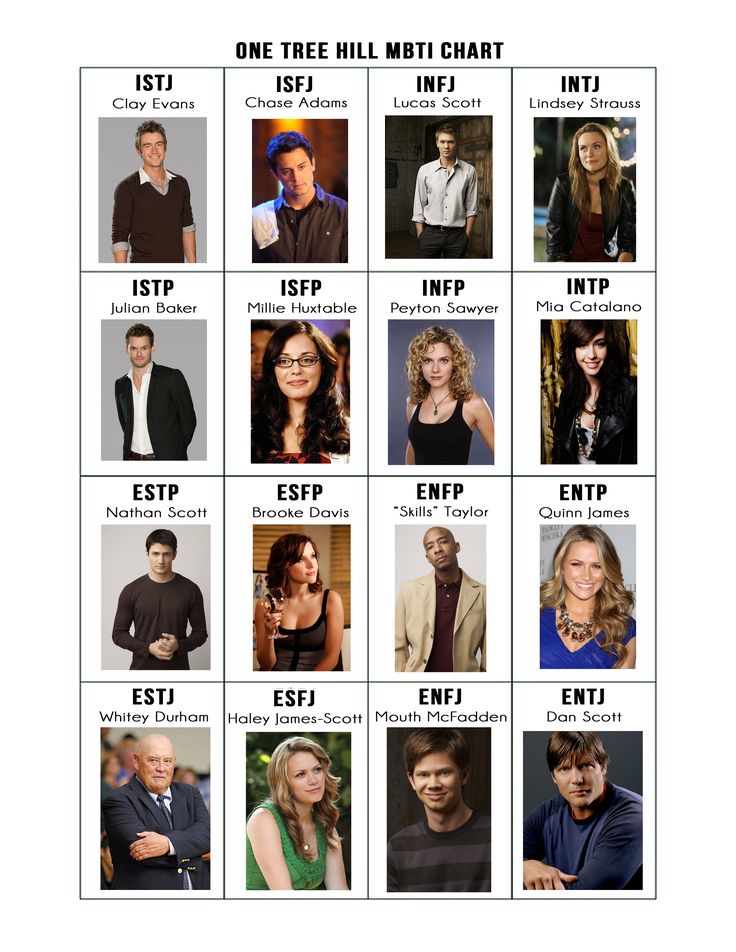 INTP – The Logician
I (Introverted) N (iNtuitive) T (Thinking) P (Perceiving)
Characteristics: Innovative, Curious, Logical
Favorite Movie Genre: Science Fiction
Logicians (INTP) are conscientious, logical individuals. They may become so consumed in their thinking that they seem disconnected, but they are usually indifferent to their environment. The feeling of failure is a significant cause of anxiety for INTPs. They spend much time second-guessing their choices. INTPs also excel in structured environments. The INTP's conscious thinking can be overtaken by knowing, discovering, mastering, and controlling processes.
Characters that resemble the INTP personality –
Alice Kingsleigh (Mia Wasikowska) – 'Alice in Wonderland'
Hiccup (Jay Baruchel) – 'How to Train Your Dragon'
Luna Lovegood (Evanna Lynch) – 'Harry Potter and the Order of the Phoenix'
Neo (Keanu Reeves) – 'The Matrix'
Violet Baudelaire (Emily Browning) – 'A Series of Unfortunate Events'
Related article: The Power of Positivity: Ikorodu Bois + Chris Hemsworth + Russo Brothers + Sam Hargrave
Limited Time Offer – FREE Subscription to Hollywood Insider
Click here to read more on Hollywood Insider's vision, values and mission statement here – Media has the responsibility to better our world – Hollywood Insider fully focuses on substance and meaningful entertainment, against gossip and scandal, by combining entertainment, education, and philanthropy.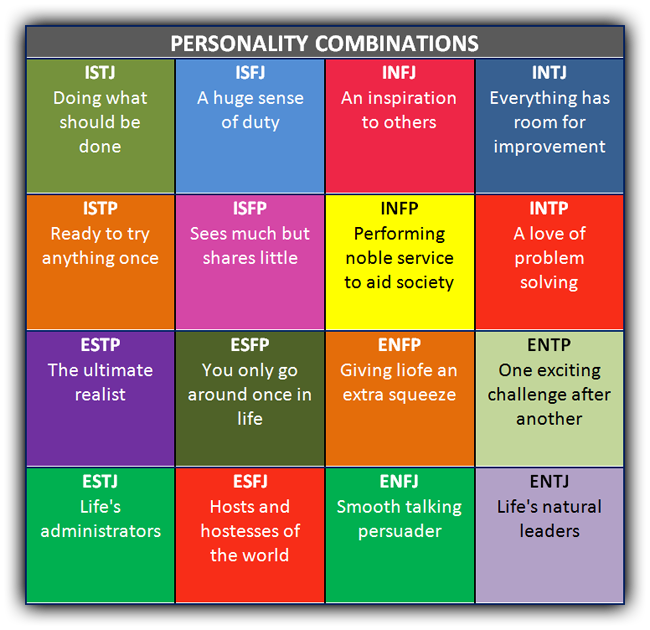 ENTJ – The Commander
E (Extraverted) N (iNtuitive) T (Thinking) J (Judging)
Characteristics: Imaginative, Strong-Willed, Confrontational 
Favorite Movie Genre: Crime 
Commanders (ENTJ) have a strong urge to organize and guide their activities. This may be achieved with the finesse of a global leader or with the callousness of a cult leader. When discussing their programs or plans, ENTJs often use the phrase "larger than life." This skill may be shown by salesmanship, story-telling, or stand-up comedy. ENTJs have a clear sense of self-determination. They see what has to be accomplished and delegate tasks to their peers.
Characters that resemble the ENTJ personality –
Alonzo Harris (Denzel Washington) – 'Training Day'
Princess Leia Organa (Carrie Fisher) – 'Star Wars: Episode IV – A New Hope'
Miranda Priestly (Meryl Streep) – 'The Devil Wears Prada'
President Snow (Donald Sutherland) – 'The Hunger Games'
Wichita (Emma Stone) – 'Zombieland'
Related article: Hollywood Insider's CEO Pritan Ambroase: "The Importance of Venice Film Festival as the Protector of Cinema"
Related article: The Masters of Cinema Archives: Hollywood Insider Pays Tribute to 'La Vie En Rose', Exclusive Interview with Director Olivier Dahan
ENTP – The Debater
E (Extraverted) N (iNtuitive) T (Thinking) P (Perceiving)
Characteristics: Smart, Curious, Intellectual
Favorite Movie Genre: Comedy
Debaters (ENTP) usually are fast on their feet, both verbally and mentally, and they like debating.
ENTPs are as inventive and astute at problem-solving as they are at verbal gymnastics; on a few occasions, they outsmart themselves. ENTPs are naturally cheerful individuals, but they may get annoyed by slight losses and inconveniences. When it comes to their intimate partnerships, ENTPs have the potential to establish solid connections with their loved ones.
Characters that resemble the ENTP personality –
Elizabeth Bennet (Keira Knightley) – 'Pride & Prejudice'
Fred and George Weasley (James Phelps and Oliver Phelps) – 'Harry Potter and the Sorcerer's Stone'
Jack Skellington (Danny Elfman and Chris Sarandon) – 'The Nightmare Before Christmas'
Tony Stark A.K.A. Iron Man (Robert Downey Jr.) – 'Iron Man'
Tyrion Lannister (Peter Dinklage) – 'Game of Thrones'
Related article: A Tribute to Ricky Gervais: The Trailblazer Created A New Form of Comedy and Reinvented the Sitcom
Related article: Steve Carell: 32 Facts on the Comedy Genius & The Lovable Boss of 'The Office'
INFJ – The Advocate
I (Introverted) N (iNtuitive) F (Feeling) J (Judging)
Characteristics: Quiet, Mystical, Idealist
Favorite Movie Genre: Drama
Advocates (INFJ) are known for their variety of skills and diverse personalities.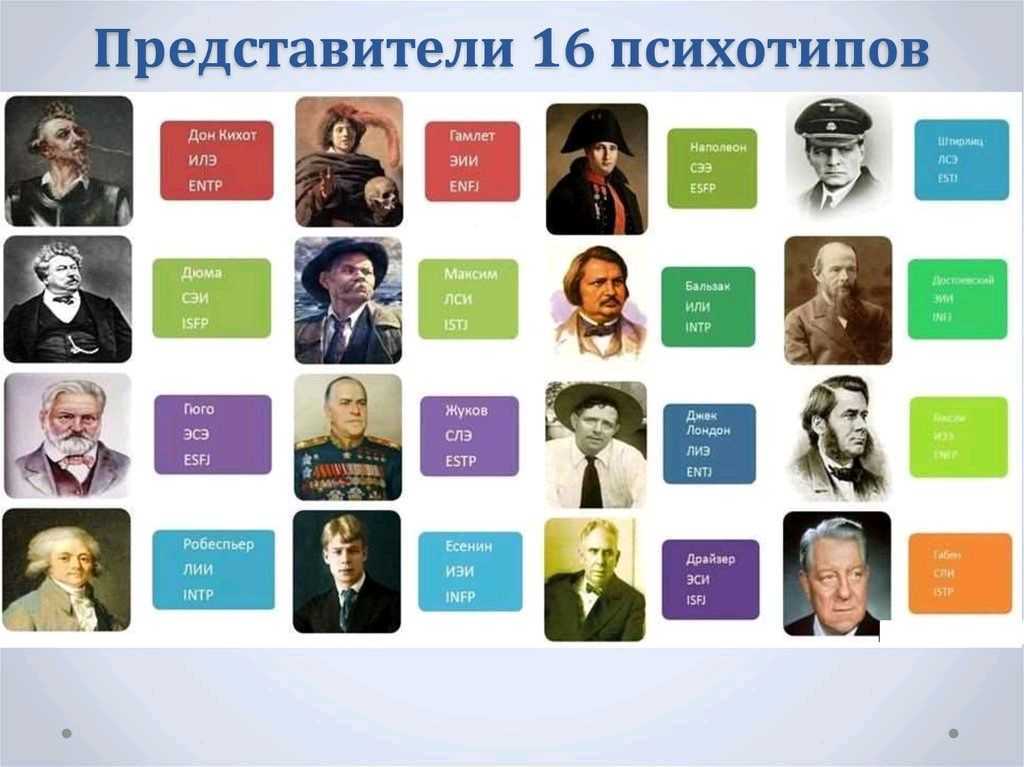 INFJs are idealists with a solid humanitarian perspective. INFJs are worried about their intimate interactions as well as society as a whole. Since they look outgoing and are involved with people, they are often mistaken for extroverts. However, INFJs are natural introverts who can only be socially intimate and happy with a select group of long-term associates, family members, or soul mates. INFJs usually find it easier to articulate themselves on paper since they have good writing abilities. 
Characters that resemble the INFJ personality –
Albus Dumbledore (Richard Harris and Michael Gambon) – 'Harry Potter and the Sorcerer's Stone'
Glenn Rhee (Steven Yeun) – 'The Walking Dead'
Harley Quinn (Margot Robbie) – 'Birds of Prey'
Morpheus (Laurence Fishburne) – 'The Matrix'
Thanos (Josh Brolin) – 'Avengers: Infinity War'
Related article: How Steven Yeun is Creating a More Authentic, Representation of Asian Americans in Hollywood 
Related article: 'Minari' – Will This American Movie Be American Enough to Win the Oscars?
INFP – The Mediator
I (Introverted) N (iNtuitive) F (Feeling) P (Perceiving)
Characteristics: Kind, Generous, Self-Critical
Favorite Movie Genre: Fantasy
Mediators (INFP) are calm, open-minded, and inventive, and they treat everything they do with compassion and creativity.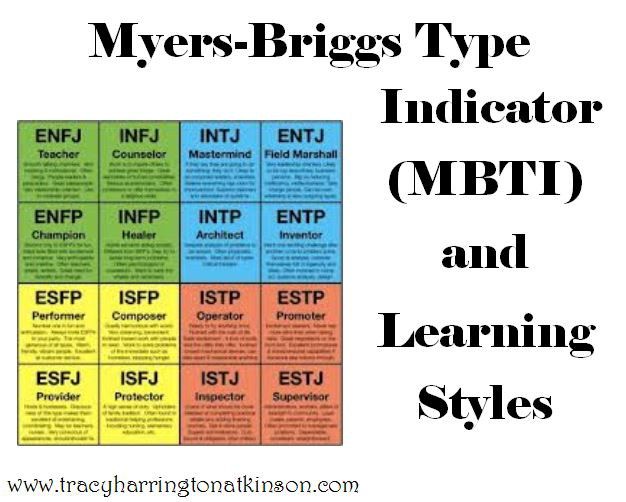 INFPs may appear quiet or shy on the outside. They do, however, often have vibrant, emotional inner lives. People with this personality style may feel confused or out of touch with the world because they make up such a small percentage of the population.
Characters that resemble the INFP personality –
Charlie (Logan Lerman) – 'The Perks of Being a Wallflower'
Edward Scissorhands (Johnny Depp) – 'Edward Scissorhands'
Elio Perlman (Timotheé Chalamet) – 'Call Me By Your Name'
Kylo Ren (Adam Driver) – 'Star Wars: Episode VII – The Force Awakens'
Wanda Maximoff (Elizabeth Olsen) – 'WandaVision'
Related article: 'Call Me By Your Name' – Full Commentary and In-Depth Analysis
Related article: FACT-CHECKED Series: Timothée Chalamet and 32 Things About This Extraordinary Superstar
ENFJ – The Protagonist
E (Extraverted) N (iNtuitive) F (Feeling) J (Judging)
Characteristics: Charismatic, Inspiring, Natural Leaders
Favorite Movie Genre: Romance
Protagonists (ENFJ) are humanity's gentle leaders.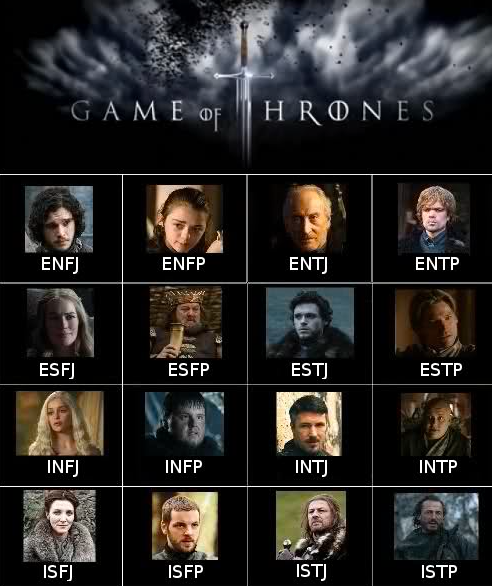 Many people are attracted to their nurturing side and grand ideas because of their incredible charm. With their exceptional leadership skills and unique salesmanship, many ENFJs have immense power to influence others. They are willing to see the larger picture and are vulnerable to placing others' interests ahead of their own. They are easily at risk of being harmed or manipulated by others which can cause them to often carry on more tasks than they can manage.
Characters that resemble the ENFJ personality –
Hans (Santino Fontana) – 'Frozen'
Katara (Mae Whitman) – 'Avatar: The Last Airbender'
Mary Poppins (Julie Andrews) – 'Mary Poppins'
Princess Diana A.K.A. Wonder Woman (Gal Gadot) – 'Wonder Woman'
Remus Lupin (David Thewlis) – 'Harry Potter and the Prisoner of Azkaban'
Related article: One of the Most Beautiful Love Stories 'God's Own Country' is a Must Watch for Fans of 'Call Me By Your Name'
Related article: Must-Watch: 'Holding the Man' is the Epitome of Tear-Jerker Romance – True Love Story!
ENFP – The Campaigner
E (Extraverted) N (iNtuitive) F (Feeling) P (Perceiving)
Characteristics: Enthusiastic, Creative, Free-Spirited
Favorite Movie Genre: Animated Films
Campaigners (ENFP) are people-centered developers with an infectious passion for innovative concepts, people, and events.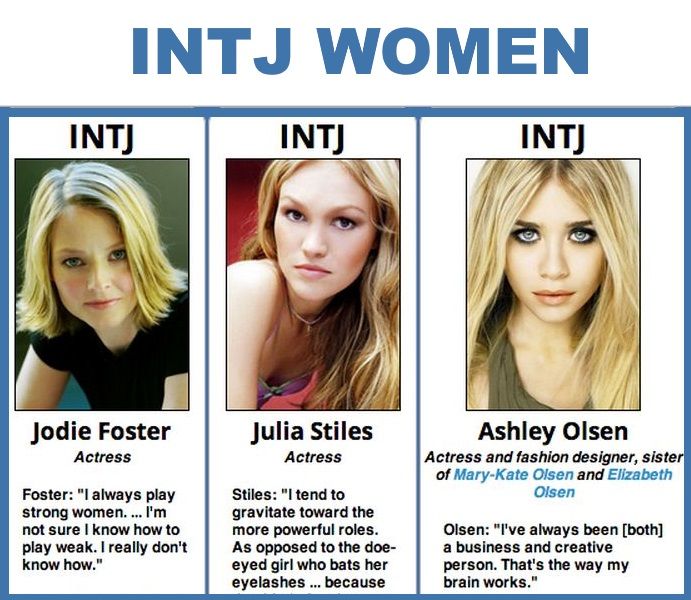 ENFPs are energetic and enthusiastic people who enjoy assisting others in realizing their creative potential. ENFPs are fast and articulate communicators who use their wit, humor, and language mastery to tell entertaining stories. ENFPs are creative and imaginative, and they also have an excellent visual hand.
Characters that resemble the ENFP personality –
Christine "Lady Bird" McPherson (Saoirse Ronan) – 'Lady Bird'
Enola Holmes (Millie Bobby Brown) – 'Enola Holmes'
Jo March (Winona Ryder) – 'Little Women'
Michael Scott (Steve Carell) – 'The Office'
Phoebe Buffay (Lisa Kudrow) – 'Friends'
Related article: A Tribute to Dreamworks: The Rise of the Animation Company that Created 'Shrek', 'Shark Tale', and 'The Croods'
Related article: Must-Watch – 'Soul': Pixar Proves the Power of the Human Spirit in Newest Original Film
ISTJ – The Logistician
I (Introverted) S (Sensing) T (Thinking) J (Judging)
Characteristics: Practical, Fact-Minded, Reliable
Favorite Movie Genre: War
Logisticians (ISTJ) are conscious of what is good and bad, most directly in their field of interest and duty.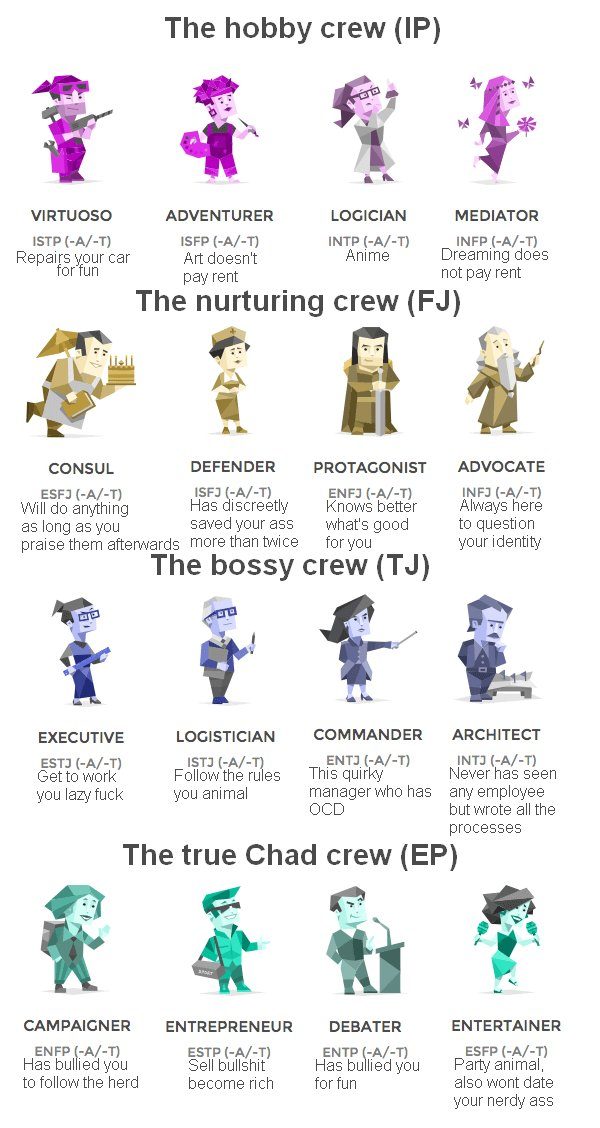 They are known for their commitment to service. ISTJs also offer the appearance of being aloof and cold at first which can cause them to have a hard time communicating their warmth. ISTJs are easily irritated by others' contradictions, particularly when the second parties fail to follow up with their promises. However, once they are questioned, they generally hold their thoughts to themselves.
Characters that resemble the ISTJ personality –
Arthur (Joseph Gordon Levitt) – 'Inception'
Captain John Miller (Tom Hanks) – 'Saving Private Ryan'
Harry Potter (Daniel Radcliffe) – 'Harry Potter and the Sorcerer's Stone'
Maximus (Russell Crowe) – 'Gladiator'
Thorin Oakenshield (Richard Armitage) – 'The Hobbit: An Unexpected Journey'
Related article: War Movies Not From USA: A Perspective Outside of Hollywood
Related article: Why The Oscars Should Have An Award for the Best Stunts Category
ISFJ – The Defender
I (Introverted) S (Sensing) F (Feeling) J (Judging)
Characteristics: Protective, Warm, Caring
Favorite Movie Genre: Mystery 
Defenders (ISFJ) are described by their ability to help people, or their need to be wanted, above all else.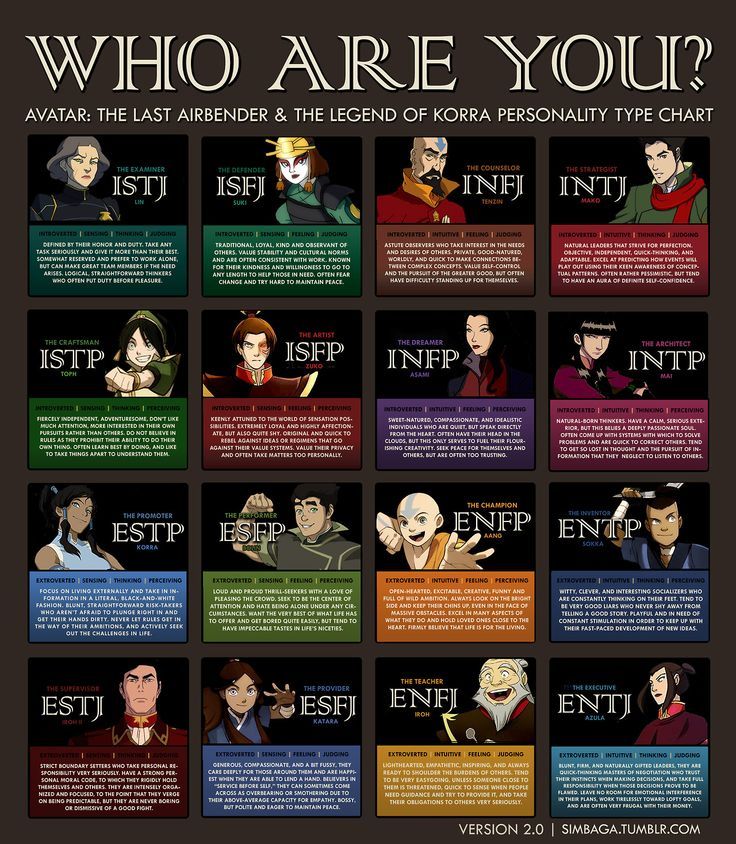 ISFJs are often underappreciated and are sometimes used by others for their hard work. Ironically, while they have shown time and time again that they can be counted on for their integrity, those around them often take them for granted. ISFJs are methodical and precise professionals with excellent memory and surprising analytic abilities. They are often effective with others in small groups or one-on-one circumstances due to their patience and compassionate attitude to communicating with others.
Characters that resemble the ISFJ personality –
Bella Swan (Kristen Stewart) – 'Twilight'
Dr. Ellie Sattler (Laura Dern) – 'Jurassic Park'
Joyce Byers (Winona Ryder) – 'Stranger Things'
Kit Walker (Evan Peters) – 'American Horror Story: Asylum'
Sally (Catherine O'Hara) – 'The Nightmare Before Christmas'
Related article: 'Invisible City': Netflix Combines Murder Mystery with Brazilan Folklore
Related article: Netflix's 'Elite' 2 is Sexier – Omar & Ander #Omander Prove Love Wins
ESTJ – The Executive
E (Extraverted) S (Sensing) T (Thinking) J (Judging)
Characteristics: Organized, Punctual, Leader
Favorite Movie Genre: Western
Executives (ESTJ) favor order and consistency.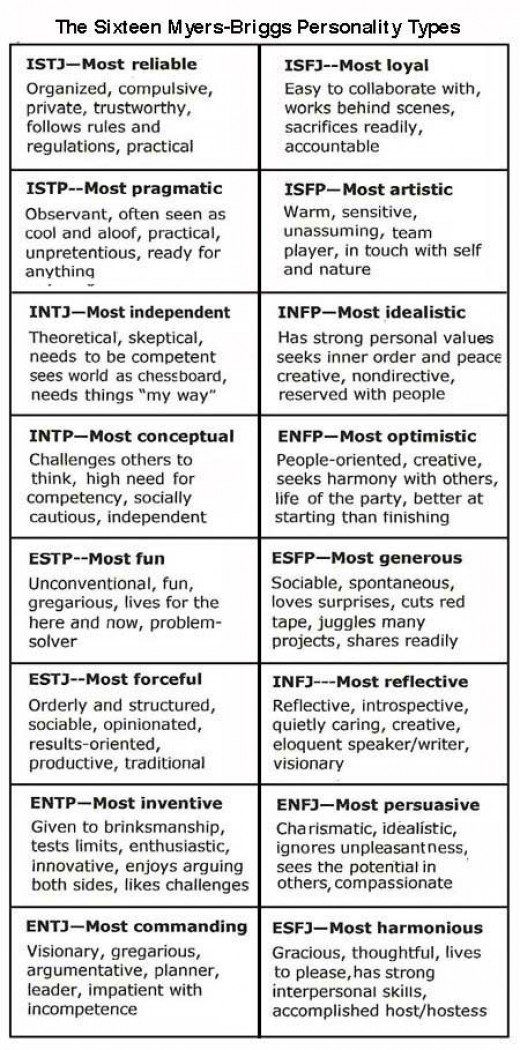 Since they are extroverted, their main emphasis is on people organization. For the ESTJ, tradition is quite significant meaning they remember and honor holidays, birthdays, and other annual events. They believe that power, position, and reputation should be won rather than taken for granted. ESTJs seldom approach laziness with ambivalence or beneficence. 
Characters that resemble the ESTJ personality –
Captain Hook (Jason Isaacs) – 'Peter Pan'
Hermione Granger (Emma Watson) – 'Harry Potter and the Sorcerer's Stone'
Monica Geller (Courteney Cox) – 'Friends'
Queen of Hearts (Helena Bonham Carter) – 'Alice in Wonderland'
Tywin Lannister (Charles Dance) – 'Game of Thrones'
Related article: The Magnificent Seven: A List Of 7 Essential and Amazing Modern Westerns
Related article: A Tribute to Steven Spielberg: The Father of the American Blockbuster
ESFJ – The Consul
E (Extraverted) S (Sensing) F (Feeling) J (Judging)
Characteristics: Caring, Social, Popular
Favorite Movie Genre: Musicals 
Consuls (ESFJ) are susceptible to emotional injuries.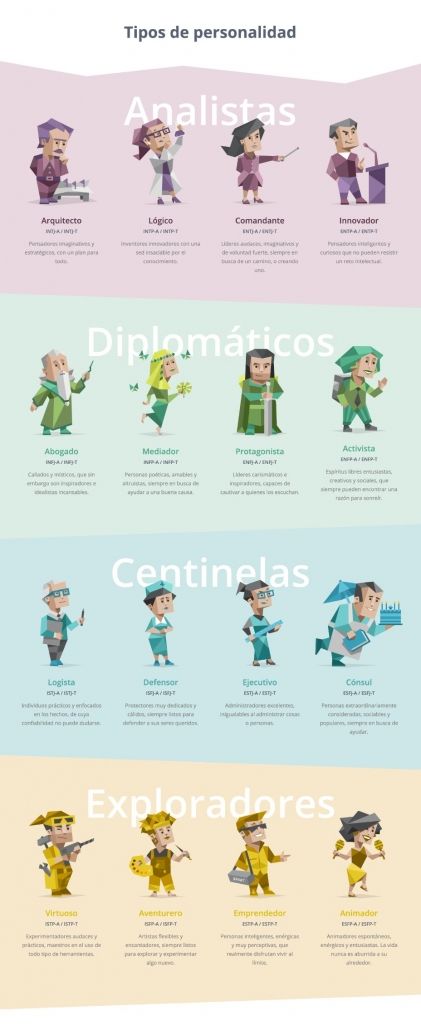 And when they are emotionally injured, their feelings are uncontrollable. They wear their hearts on their sleeves by default, exuding kindness and goodwill while sometimes overflowing with the light of their souls. Their sense of right and wrong is ripped apart by an intense need to rescue others. When a choice has to be taken, particularly one that might lead to tension, an internal wrestling match ensues. 
Characters that resemble the ESFJ personality –
Commodus (Joaquin Phoenix) – 'Gladiator'
Debbie Gallagher (Emma Kenney) – 'Shameless'
Heather Chandler (Kim Walker) – 'Heathers'
Norma Louise Bates (Vera Farmiga) – 'Bates Motel'
Queen Elinor (Emma Thompson) – 'Brave'
Related article: The Masters of Cinema Archives: Hollywood Insider Pays Tribute to 'Dil Se', Exclusive Interview with Director Mani Ratnam
Related article: A Musical 'The Prom': Love Wins In Celebration of the Year with Meryl Streep, Nicole Kidman | Must-Watch
ISTP – The Virtuoso
I (Introverted) S (Sensing) T (Thinking) P (Perceiving)
Characteristics: Bold, Practical, Experimental
Favorite Movie Genre: Horror
Virtuosos (ISTP) usually conserve their resources until a mission or adventure deserving of their time introduces itself, at which stage they spring into motion.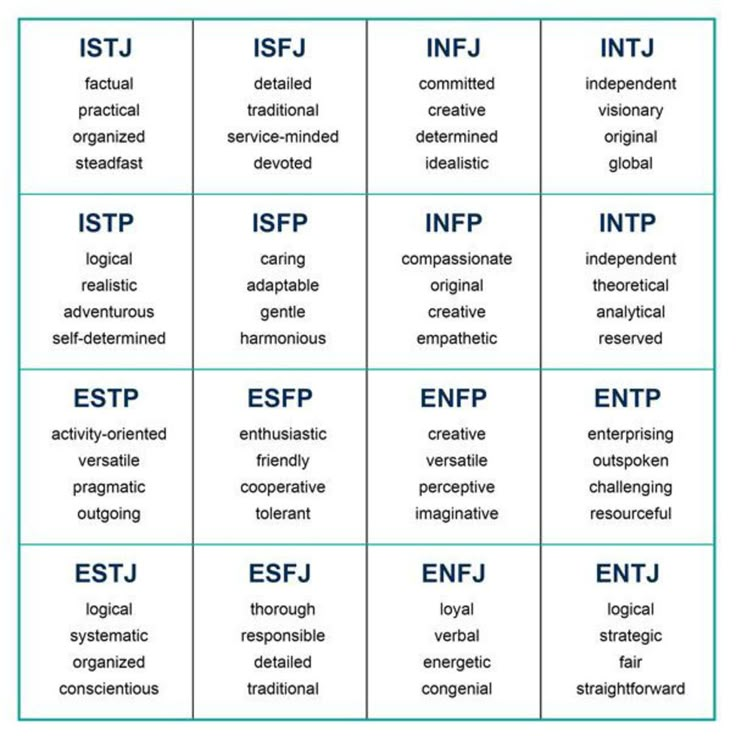 ISTPs are challenging to grasp in terms of their desire for personal space, which affects their interpersonal relationships. When they do chat, ISTPs are masters of the one-liner, exhibiting bursts of humor often in the most stressful circumstances, which may render them to seem thick-skinned. 
Characters that resemble the ISTP personality –
Arya Stark (Maisie Williams) – 'Game of Thrones'
Miguel (Anthony Gonzalez) – 'Coco'
Minerva McGonagall (Maggie Smith) – 'Harry Potter and the Sorcerer's Stone'
Mulan (Yifei Liu) – 'Mulan'
Inigo Montoya (Mandy Patinkin) – 'The Princess Bride'
Related article: The 10 Best Horror Movies From 2010-2019
Related article: 'A Quiet Place Part 2': Everything We Know About the Anticipated Horror Sequel 
ISFP – The Adventurer
I (Introverted) S (Sensing) F (Feeling) P (Perceiving)
Characteristics: Artistic, Charming, Explorers
Favorite Movie Genre: Family 
Adventurers (ISFP) are the first to notice the new trends and are gentle caretakers.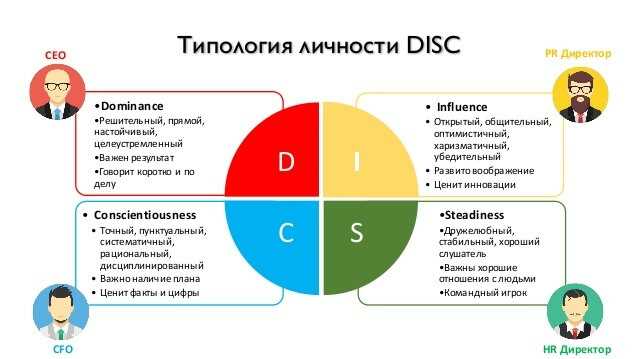 Due to their taste in aesthetics, many ISFPs are willing to explore fashion and even set them. Their instincts yearn to be let go, and they always do so while people aren't looking. The ISFP who suppresses these urges feels dead inside. On the first encounter, ISFPs may be very friendly, showering you with praises that may be well-deserved. In other times, the same individual can be remote and aloof. 
Characters that resemble the ISFP personality –
Aurora (Elle Fanning) – 'Maleficent'
Bob Belcher (H. Jon Benjamin) – 'Bob's Burgers'
Buffy Summers (Sarah Michelle Gellar) – 'Buffy the Vampire Slayer'
Patrick Star (Bill Fagerbakke) – 'Spongebob Squarepants'
Raven Mystique (Jennifer Lawrence) – 'X-Men: Days of Future Past'
Related article: The Ultimate List of Family Friendly Movies For All Ages Without Awkward Sex Scenes
Related article: Why 'Buffy the Vampire Slayer' Is Still One of the Best TV Shows Ever
ESTP – The Entrepreneur
E (Extroverted) S (Sensing) T (Thinking) P (Perceiving)
Characteristics: Smart, Energetic, Perceptive
Favorite Movie Genre: Action/Adventure
Entrepreneurs (ESTP) are individuals who are active and random.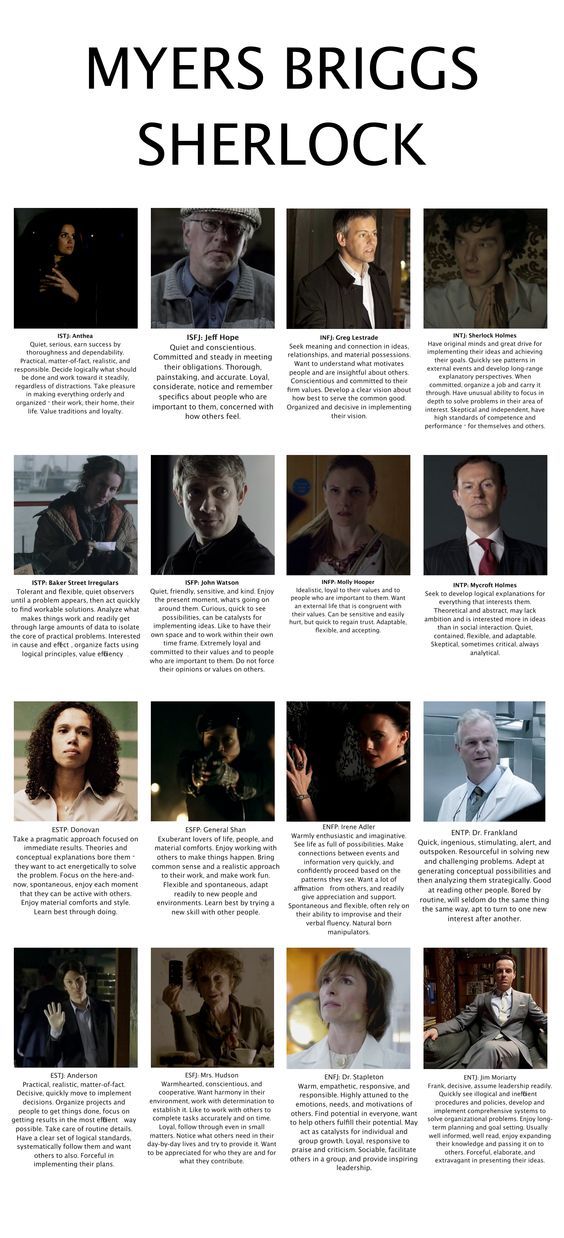 ESTPs get much pleasure by acting on their urges. They are drawn to activities that require a lot of strength, pace, thrill, and danger. An ESTP can feel empty when these urges are suppressed for a long time. ESTPs search for nonverbal, almost subliminal clues as to what makes their target click. If they've figured it out, they wait for the perfect opportunity to diminish the unsuspecting victim's ace and claim victory. Surprisingly, ESTPs seem to appreciate and value someone who may outperform them at their own game.
Characters that resemble the ESTP personality –
Aladdin (Mena Massoud) – 'Aladdin'
Carl Grimes (Chandler Riggs) – 'The Walking Dead'
Frank Abagnale (Leonardo DiCaprio) – 'Catch Me If You Can'
Han Solo (Harrison Ford) – 'Star Wars: Episode IV – A New Hope'
Summer (Zooey Deschanel) – '500 Days of Summer'
Related article: Guns, Muscles, and Kung Fu – The 1980s and the Birth of the "Action Movie" and "Action Hero"
Related article: 21 Awesome Female Action Movies to Watch
ESFP – The Entertainer
E (Extroverted) S (Sensing) F (Feeling) P (Perceiving)
Characteristics: Spontaneous, Energetic, Enthusiastic
Favorite Movie Genre: Romantic Comedies 
Entertainers (ESFP) are unpredictable and can be impulsive.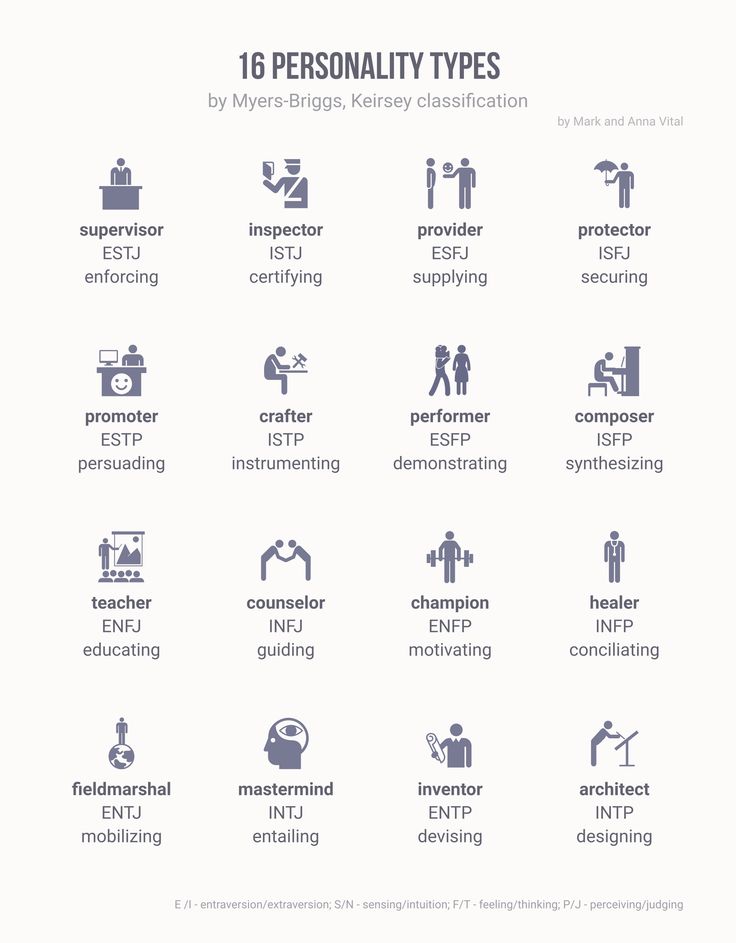 ESFPs enjoy entertaining others, whether on stage, at work, or at home. They get a burst of energy from social events. ESFPs can jump between their sentences with no direct line of thought but instead a spur of knowledge. ESFPs enjoy conversing with others about other individuals. They are some of the most vivid storytellers and their genuine benevolence is reflected in their down-to-earth nature. 
Characters that resemble the ESFP personality –
Freddie Mercury (Rami Malek) – 'Bohemian Rhapsody'
Gaston (Luke Evans) – 'Beauty and the Beast'
Jenna Rink (Jennifer Garner) – '13 Going on 30'
Peter Griffin (Seth MacFarlane) – 'Family Guy'
Steve Harrington (Joe Keery) – 'Stranger Things'
By Isabella Brownlee
Click here to read Hollywood Insider's CEO Pritan Ambroase's love letter to Black Lives Matter, in which he tackles more than just police reform, press freedom and more – click here.
An excerpt from the love letter: Hollywood Insider's CEO/editor-in-chief Pritan Ambroase affirms, "Hollywood Insider fully supports the much-needed Black Lives Matter movement.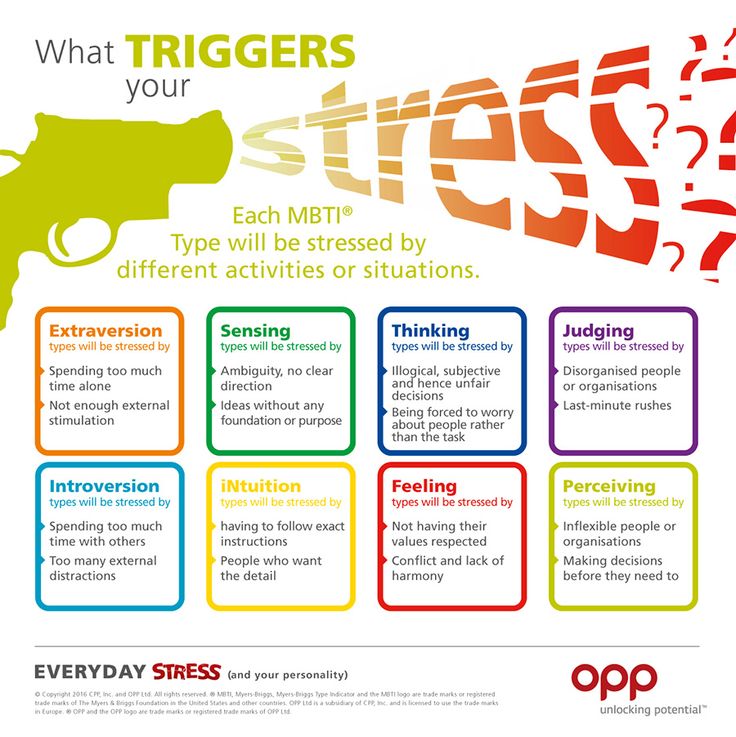 We are actively, physically and digitally a part of this global movement. We will continue reporting on this major issue of police brutality and legal murders of Black people to hold the system accountable. We will continue reporting on this major issue with kindness and respect to all Black people, as each and every one of them are seen and heard. Just a reminder, that the Black Lives Matter movement is about more than just police brutality and extends into banking, housing, education, medical, infrastructure, etc. We have the space and time for all your stories. We believe in peaceful/non-violent protests and I would like to request the rest of media to focus on 95% of the protests that are peaceful and working effectively with positive changes happening daily. Media has a responsibility to better the world and Hollywood Insider will continue to do so."
Ways to support Black Lives Matter Movement to end systemic racism
More Interesting Stories From Hollywood Insider
– Want GUARANTEED SUCCESS? Remove these ten words from your vocabulary| Transform your life INSTANTLY
– Compilation: All James Bond 007 Opening Sequences From 1962 Sean Connery to Daniel Craig
– Do you know the hidden messages in 'Call Me By Your Name'? Find out behind the scenes facts in the full commentary and In-depth analysis of the cinematic masterpiece
– A Tribute To The Academy Awards: All Best Actor/Actress Speeches From The Beginning Of Oscars 1929-2019 | From Rami Malek, Leonardo DiCaprio To Denzel Washington, Halle Berry & Beyond | From Olivia Colman, Meryl Streep To Bette Davis & Beyond
– In the 32nd Year Of His Career, Keanu Reeves' Face Continues To Reign After Launching Movies Earning Over $4.

3 Billion In Total – "John Wick", "Toy Story 4", "Matrix", And Many More
myers-briggs, myers-briggs, myers-briggs, myers-briggs, myers-briggs, myers-briggs, myers-briggs, myers-briggs, myers-briggs, myers-briggs, myers-briggs, myers-briggs, myers-briggs, myers-briggs, myers-briggs, myers-briggs, myers-briggs, myers-briggs, myers-briggs, myers-briggs, myers-briggs
Types of characters on the examples of characters from films
Popular science portal about psychology.
Scientific facts, experiments, psychological theories
PSY_FACTS
05/24/2022
We are constantly trying to classify everything around us: plants, animals, inanimate nature, and, including ourselves.
To do this, they came up with gender, race, age, nationality and even zodiac signs.
This is done in order to simplify the perception of oneself and other people, to give tips on how to behave with others, to quickly navigate when meeting new people.
The brain is a lazy organ and thus saves a huge amount of energy.
To further simplify the task for your brain, I will tell you about the classification of the characters of the Soviet psychiatrist Andrey Evgenyevich Lichko. I want to make a reservation right away that not a single classification describes the entire diversity of the human psyche, but gives only some idea of ​​how we differ from each other. In each person, several types are intertwined, just one of them dominates.
And don't be afraid of the names. Since they were developed by a psychiatrist, they are taken from medicine. But absolutely everyone who will be discussed below are healthy people. is the main feature of asthenic neurotics. As an example, I offer you the character Holly from the movie "P.S. I love you"
People of this type of character get tired very quickly, especially in a situation of competitive activity and high competition . They compare themselves with someone more often in order to once again confirm their inadequacy, so the competition wears them out.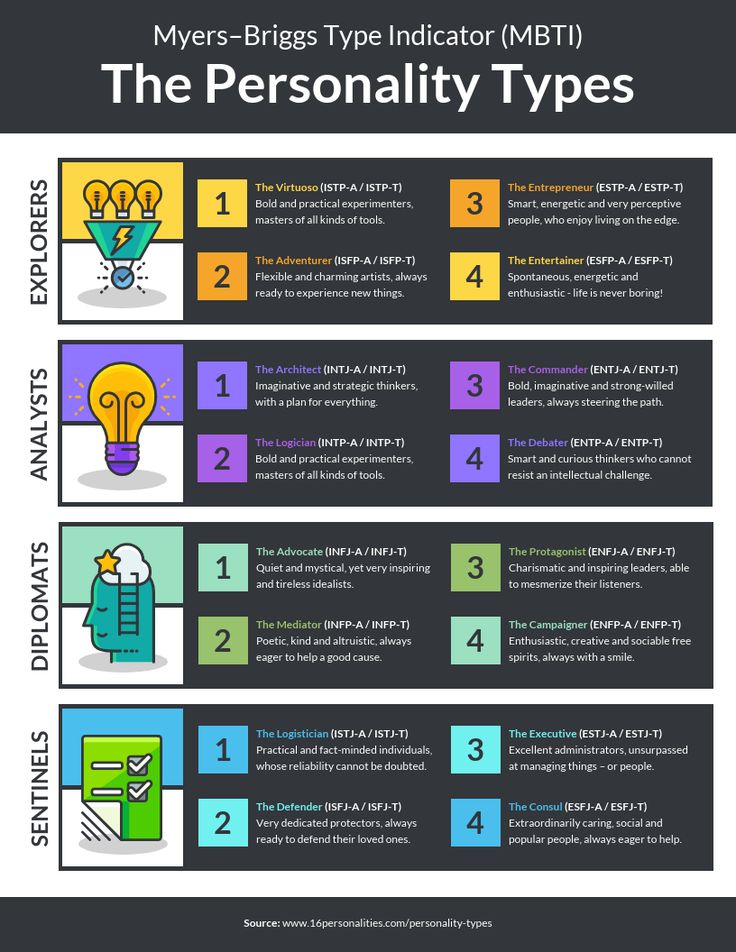 In the film, Holly constantly compared herself and them with Jerry's family to others and all the time the conclusion was not in favor of them.
Suspiciousness and a tendency to hypochondria - a pronounced fear for one's health - are also characteristic of asthenic neurotics. They are demanding of themselves, get stuck in the experiences of their failures, which leads to the exhaustion of the body, which further fuels hypochondria. Severe fatigue gives rise to short-term outbursts of anger, lack of sleep and appetite.
One of the most striking features is undoubtedly affective outbursts on the most insignificant occasions. Affective means very bright, emotional, explosive manifestations. What other people may not pay attention to, for astheno-neurotic people is a reason to triple the scandal. As a rule, after, they experience and feel guilty for their incontinence. But next time they will behave in exactly the same way, because they cannot control it.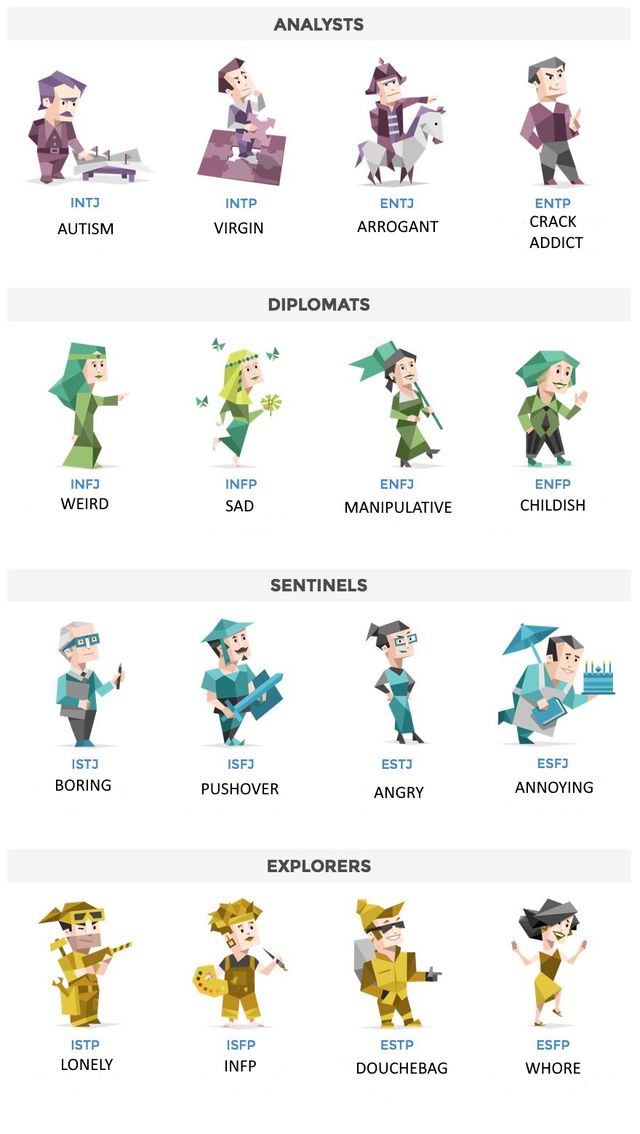 At the beginning of the film, you can see how Holly explodes and throws tantrums for any reason, but she always leaves and they go to bed peacefully. It is not easy for a partner with this type of character to get along, but if you know this feature and just wait it out without taking abuse personally, then it is quite possible to build harmonious relationships.
And yet, besides how they vividly express negative emotions, they also vividly show positive manifestations. One happy smile of such people can give a bit of happiness to everyone who is nearby.
They are disciplined and tidy . If something really inspires them, they are ready to spend hours doing it. Remember how, at the end of the movie, Holly finally found her calling - making shoes? Well, a completely different person: energetic, calm, with a gleam in his eyes.
People with this type of character often come to pathology in the form of neurasthenia - exhaustion of the nervous system.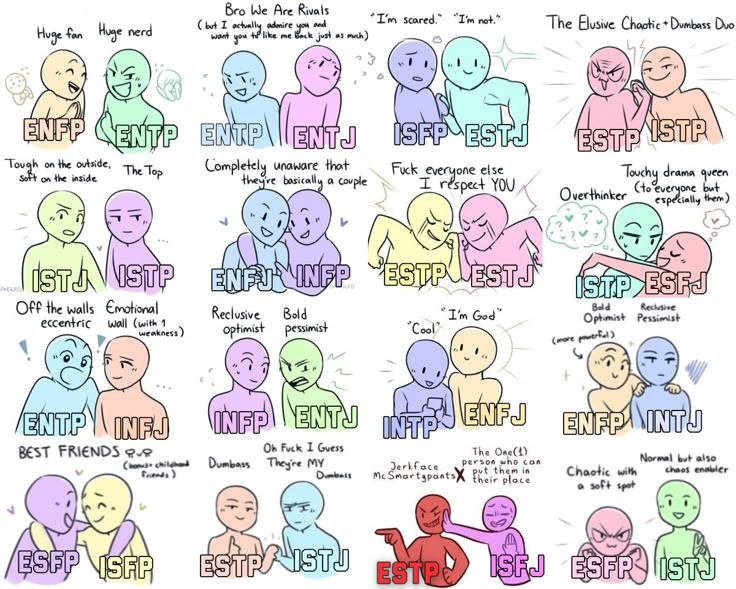 Astheno-neurotic
The most vigorous representatives of the human race - hyperthyma . These are some kind of "survivors". Mischievous, hyperactive, talkative and always in high spirits.
A prominent representative of this type of character is Joey Tribbiani from Friends. Cheerful, agile and active. Can find a common language with anyone and easily enters into any conversation.
It can be said that hyperthyms are like small children. In terms of responsibility, for sure: they will easily promise you three boxes, but this does not mean at all that all this will be fulfilled. Also, Joe doesn't share food, which may be a clearer indication of childish behavior.
They often overestimate their abilities, are self-confident, like to brag, try to make a good impression on others. Joey, for example, shamelessly stated on his resume that he spoke French, even though he didn't.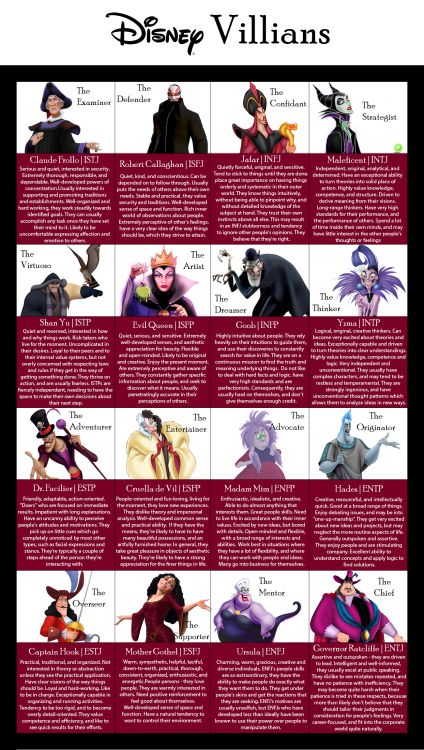 Spontaneity is a wonderful quality, but in hyperthyms it sometimes takes unexpected turns. For example, in one of the episodes, Joey buys a chicken as a pet after watching a commercial. Well, why not.
You might get the impression that the hyperthyms are a little weak-minded. But no, behind all the playfulness and carelessness, it is not easy to notice intelligence and life wisdom. For example, in one episode, when the other five friends are sitting in the Central Coffee Shop and thinking about why the authorities do not like them, it was Joey who said: "Or maybe it's because you hang out in a cafe at 11 :30, when is Wednesday outside?!
People with a hyperthymic character cannot tolerate monotony, monotony and loneliness. Now add to this heightened sexuality and get randomness in the choice of partners. Which is clearly seen in the number of sexual relationships that Joey has. Once, to Chandler's question: "You've had a lot of sex, haven't you?", he replied: "When? Today? Not, no so much".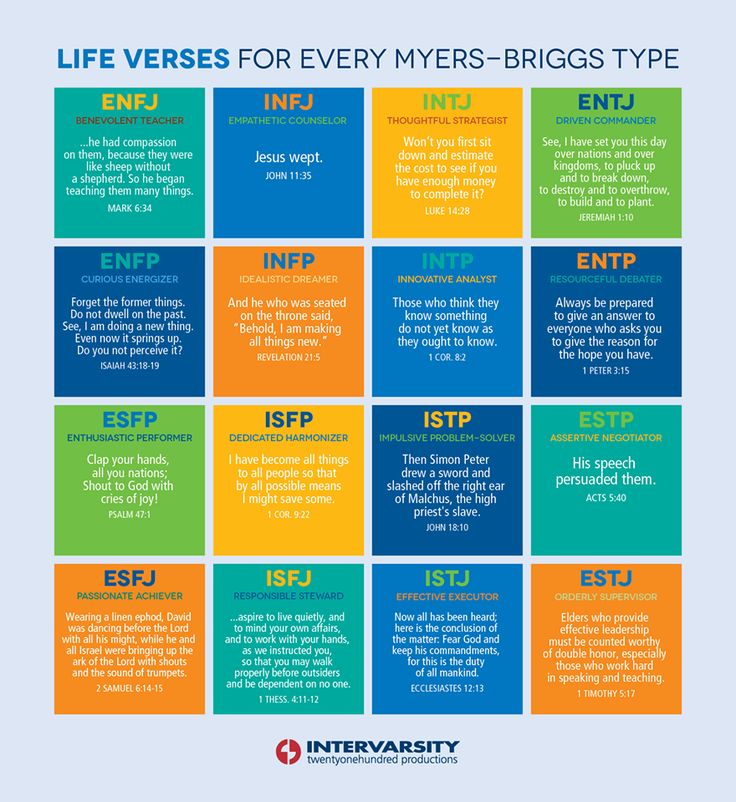 You definitely won't get bored with hyperthyms. They will turn your life into a holiday and fun. But sometimes you want to relax from the endless extravaganza.
Hyperthymic
The main feature of the hysteroid is boundless egocentrism and desire for attention , admiration, reverence and sympathy.
A striking example of a hysterical personality is the character Rachel Green from the Friends series.
Rachel is bright, sociable and active . But at the same time, she weakly endures blows to the ego, she is afraid of being exposed and afraid of being ridiculed.
People with the hysteroid type have a pronounced egocentrism and a thirst to be the center of attention. Rachel's appearance, her behavior and naked sexuality helps her a lot in this. She is one of those women who, appearing at a party, immediately attract the attention of others, especially men.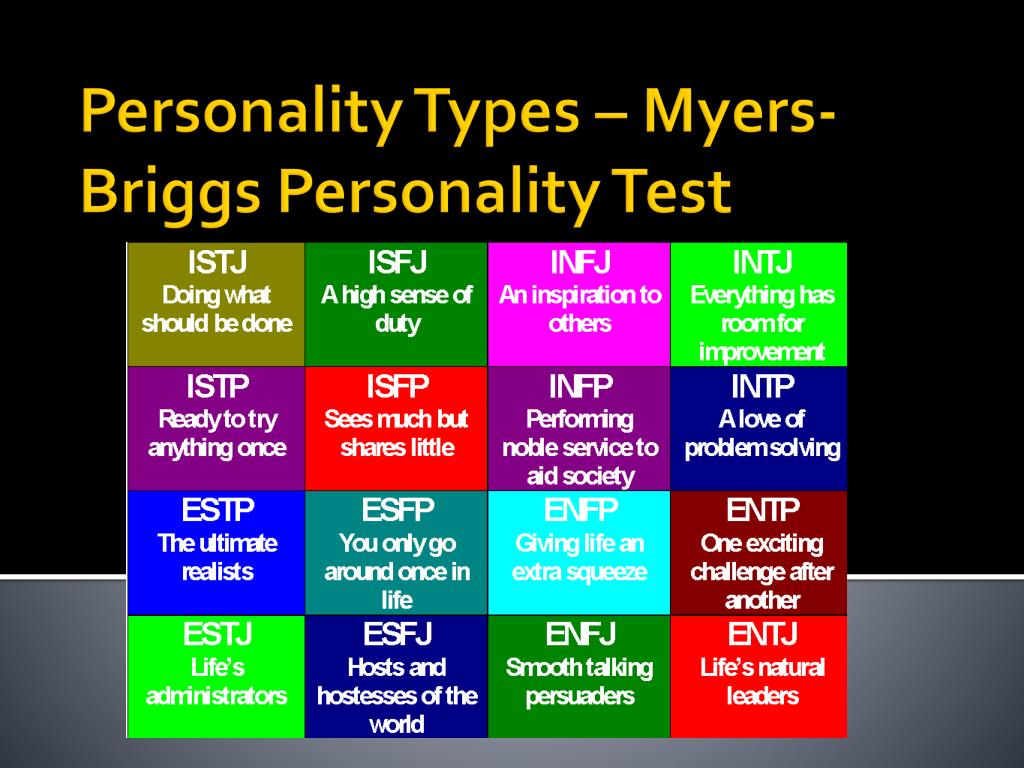 Vivid sexuality is also an indicator of the need for attention and recognition, and Rachel does not hesitate to use this strength of hers. Someone calculated that in 10 years she had 14 sexual partners, with almost all of them she tried to build relationships.
Hysteroids are characterized by an inability to work hard, combined with high ambitions regarding the future profession. Rachel is a smart girl, but very spoiled. She gets a job as a waitress at a local cafe and despite the fact that she does her job poorly, she keeps her job because the manager of the establishment is in love with her. Her words: "You can't hang around your parents' neck all your life! - I know. That's why I wanted to get married!" That's all she is.
The hysterical type of character implies active fantasies and some deceit, especially in describing one's own personality and merits. Inventing, hysteroids easily get used to the role, skillfully mislead gullible people.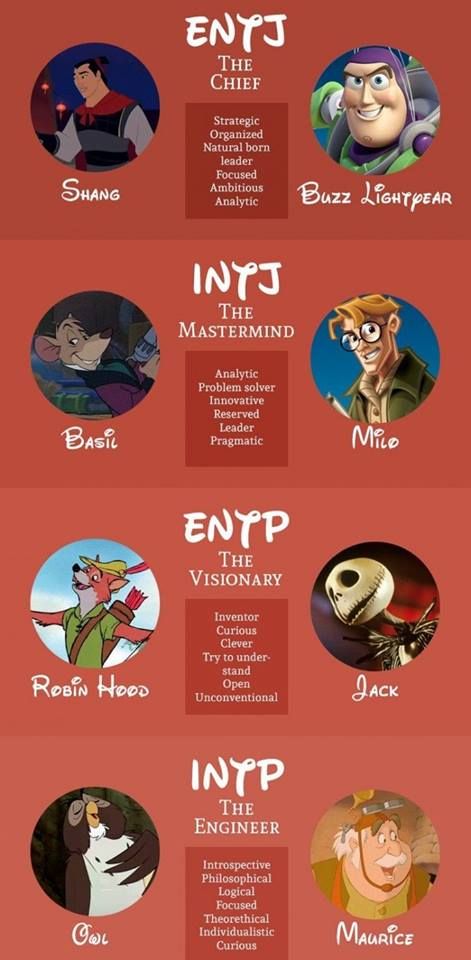 Among their peers, they claim superiority or an exclusive position. They try to rise among them with tales of their successes and adventures.
Self-assessment in hysteroids is far from objectivity. They usually present themselves as the easiest to impress at the moment.
hysterical
Conformal type is adaptable people. They strive to "be like everyone else", "think like everyone else" and not stand out in any way . Such people do not like change, deprivation of the familiar environment and strong shocks.
An excellent example of this character is a character from series Harry Potter films - Peter Pettigrew. Remember, this is the one who lived as a rat, Scab, and then returned to human form. He doesn't care who to serve and how to live, even as a rat.
The main rule of such people is to adjust and not to shine. Peter doesn't really stand out in the movie either.
It literally becomes the shadow of the Dark Lord and meekly fulfills all his orders.
They easily adopt the habits of those they look up to: from the manner of speaking to the manner of dressing. Bad habits depend on the attitude towards them in the nearest social circle, to which they are guided. If everyone around Pettigrew is immoral and loves torturing people, he likes it too. Their conformity is manifested in blind adherence to the group to which they belong.
This is an opportunist who is ready for his own interests to betray other people, to leave them in difficult times, and almost always such a person finds a "moral justification" for his immoral actions. Remember how Peter fawned over Harry when he was unmasked to protect him from the Wrath of Lupine and Black.
Peter Pettigrew searched all his life for a patron. An interesting point is that the sorting hat assigned him to Gryffindor - the faculty, where it was easiest for him to find such a patron who could be equal to.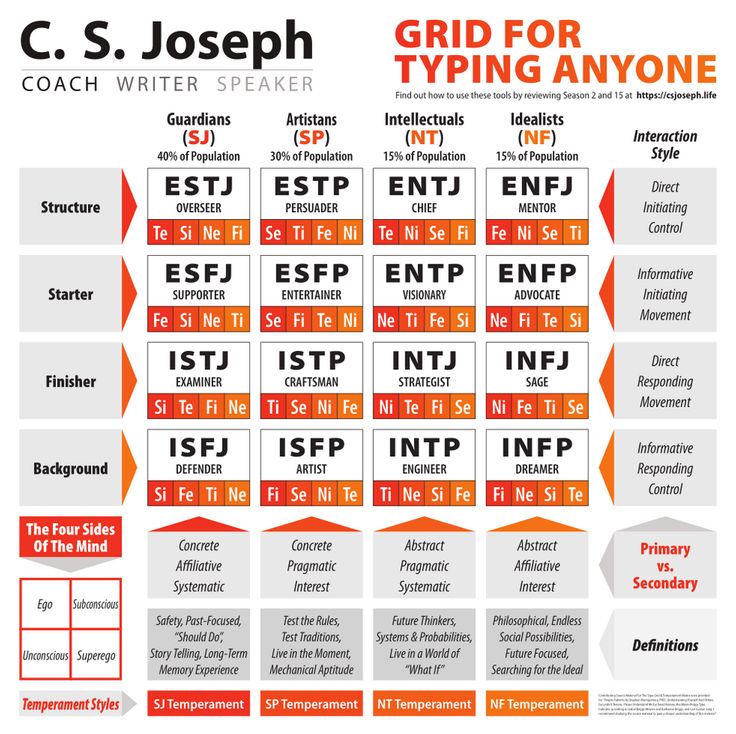 He quickly merged with the Marauders and enjoyed their help and patronage.
Thinking of a conforming person rigid , i.e. inflexible. Due to their uncritical nature, they often fall under the bad influence. But once in a favorable environment, they can be the nicest people, non-confrontational. They will never argue with their environment and perfectly follow all the rules and requirements of this society.
Due to the fact that they are very dependent on their environment and their life is completely shaped by it, any change of scenery or moving is painful and highly undesirable for them. I'm sure Peter could live his whole life as Ron's rat and not grieve.
In general, the attractiveness of a conforming person is highly dependent on the environment to which he adapts.
conformal
Extremely pronounced changeability of mood is the main feature of the labile type of character.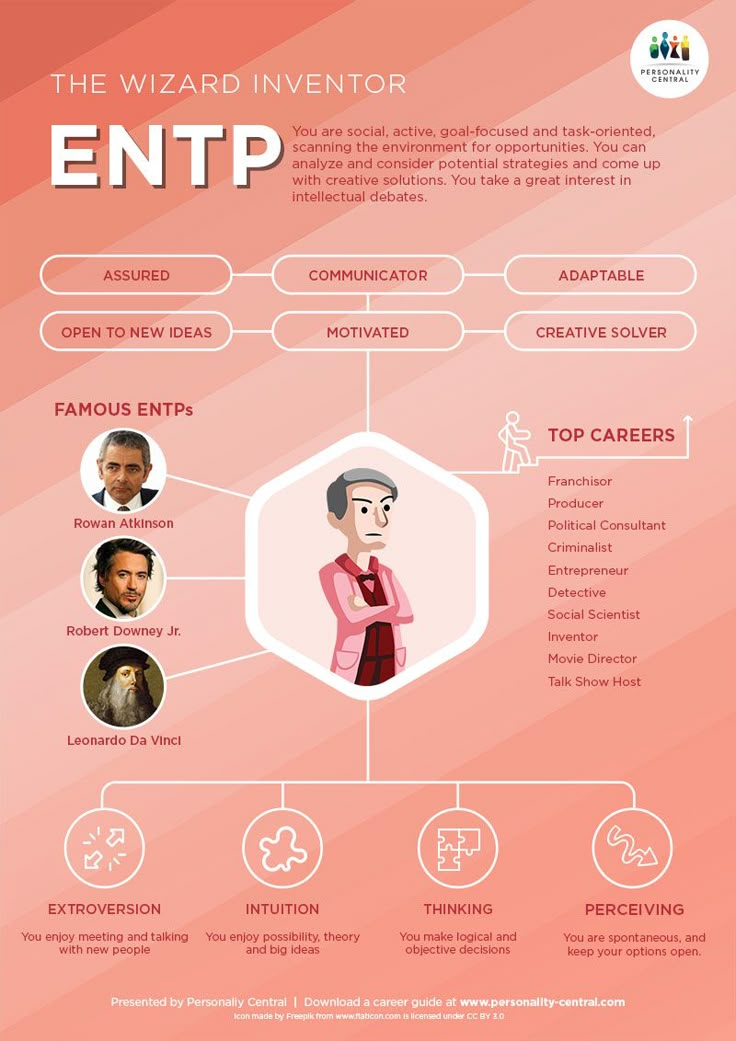 As an example, consider Peppa Madrigal from the cartoon "Encanto" . If you haven't watched it yet, I highly recommend it.
Labile people are subject to excessive mood swings from insignificant stimuli. For example, when a labile person is sad, his appetite deteriorates, he may refuse to eat at all for the moment of experience. But as soon as the reasons for joy appear, the appetite instantly returns with a vengeance. In the cartoon, every time Peppa's mood changes, the weather changes as well.
Their main weakness is emotional rejection by relatives and significant people , the loss of loved ones. They acutely feel the attitude of others towards themselves, they need compassion, empathy. During Peppa's wedding, the weather was perfect until her brother showed up and ruined Peppa's mood. As a result, they got married in a hurricane.
They don't know how to lie, the mood is written on the face, the vegetative system reacts instantly - they turn pale, blush, blood pressure changes.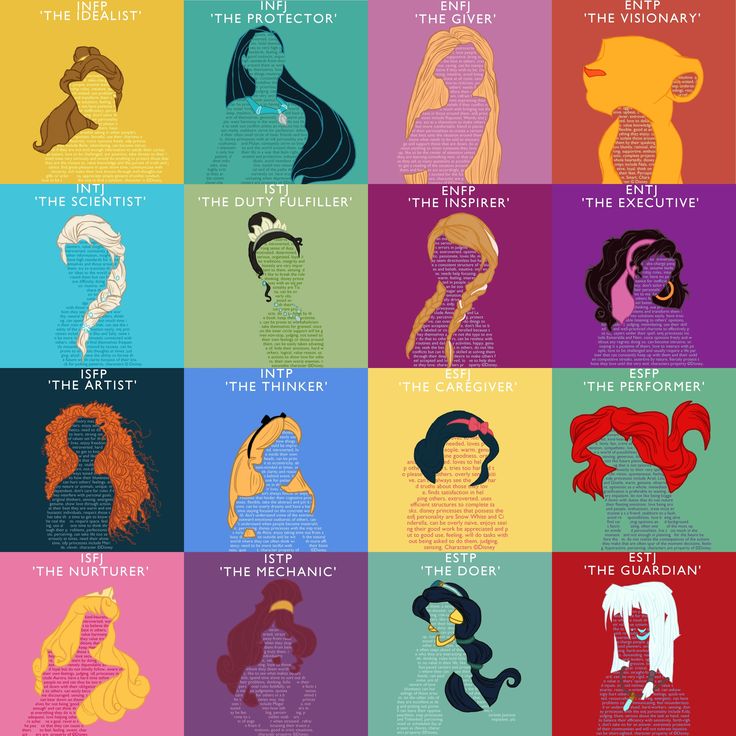 By nature, are not in conflict and do not strive for leadership positions. They perfectly understand that they are people of mood, which is why self-esteem usually corresponds to reality. That is, they do not indulge in self-abasement and do not elevate their talents to heaven.
Labile guys are very sensual and emotional. They are very sensitive to signs of attention. Feelings and affections are sincere and deep, especially to those persons who themselves show love, attention and care to them.
labile
Pleasures , pleasures and more pleasures - the main slogan of an unstable type of character. Let's take Bridget Jones's from the movie "Bridget Jones's Diary" as an example.
These are real hedonists ! There is no desire for work, career growth or social status. Business time - fun hour, it's not about this type.

They are prone to laziness and idleness, need frequent changes of impressions. They are not independent in making decisions, often follow the lead of other people. Remember how easily Bridget changes her mind under pressure from a sexy boss or crazy friends.
This is a weak-willed person who tends to obey the circumstances. In fact, that's what the movie is about. Bridget writes down her rules and guidelines in her diary and ... never fulfills them. Yes, she doesn't really need it. She needs lightness and carelessness of being. So that no one controls and does not reproach. And life has been good.
People with an unstable type of character are sociable, open, inquisitive, helpful and optimistic. They talk a lot. Sex for them is a source of entertainment. And this is evident in the number and frequency of changes in Bridget's sexual preferences: now Daniel Cleaver, then Mark Darcy, and in 3 parts Jack Quant. Even after becoming pregnant, she is still not sure who her child is.
Infantile attitude to everything: work, study, personal life and love, career and other people. They love to drink very much, often get stuck in ridiculous stories that might well not have happened. Yes, all 3 films consist mainly of ridiculous situations in which Bridget was in the lead role. And the famous scene where she sings "All by myself" quite drunk clearly shows us the typical behavior of Bridget.
But in general, these are good-natured and charming characters.
unstable
I see Elizabeth Bennet from Pride and Prejudice as a clear representative of this type of character. Let's find out why.
Anxiety, suspiciousness, indecision are psychasthenic type accents. Such people do not leave fears for themselves and their loved ones. This is evident in the behavior of Elizabeth. She was worried about the fate of her sisters, in my opinion, more than her own.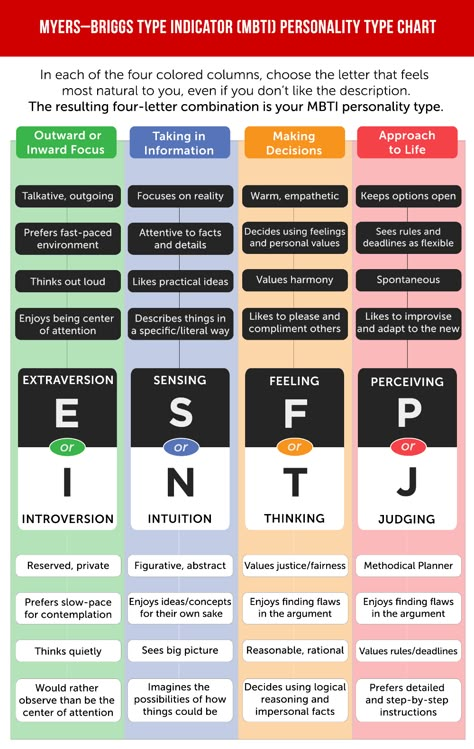 People of the psychasthenic type are different early and accelerated psychological development, often overtaking their peers. They are prone to reflection, introspection. Remember, Elizabeth always looked like she was older and wiser than all her sisters.
Probably the brightest qualities of psychasthenics are introspection and reflection. It seems to me that thanks to these qualities, this particular heroine of the work impresses us so much. They give her the ability to feel her needs and resist the tendencies of society. In those days, the girl was either modest and complaisant, or lonely. And Elizabeth, instead of a logical, at first glance, decision to cool her ardor and pretend to be an unpretentious simpleton, she prefers to demonstrate her character to her chosen one.
Also, people of this type are characterized by indecisiveness, anxious suspiciousness in the form of fears for the future. Due to constant fear, they may be prone to rituals and superstitions, which later become neurotic behavioral reactions.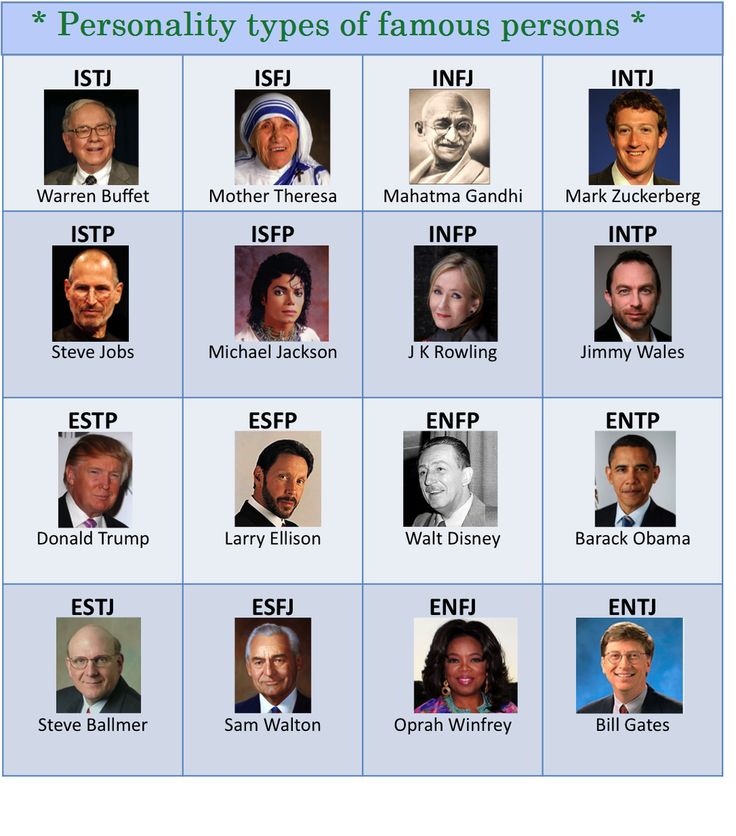 Their inherent shyness contrasts with a sober judgment, firm character and impartial views bordering on bold self-confidence. Elizabeth cares little about what those close to her think of her. And she is not afraid to publicly condemn the society in which she grew up. "The more I observe the world, the less I like it. Every day confirms to me the imperfection of human nature and the impossibility of relying on seeming decency and common sense.
may not react in any way to their behavior. It is believed that the petty pedantry of psychasthenics also serves as a psychological protection for them from fears and anxiety for the future.
psychasthenic
Timid, shy, impressionable are sensitive people. As an example, let's take a look at Comrade Novoseltsev from the movie Office Romance.
These guys suffer from a sense of their own inferiority , they tend to see shortcomings in themselves, especially in appearance and in the field of moral, ethical and strong-willed qualities.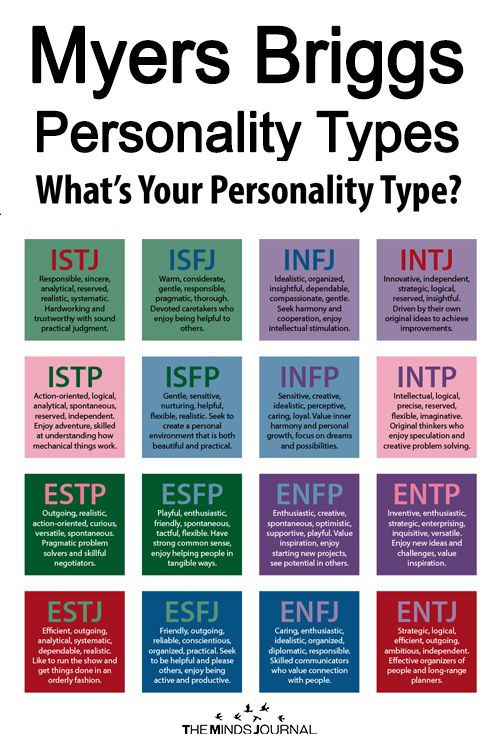 One has only to remember how Anatoly Efremovich mumbles and stammers when speaking with others. This clearly does not give the impression of a self-confident person.
They are easily able to show kindness, calmness and mutual assistance. "Their mother was Novoseltsev. Quiet, gentle, harmless person. This is how colleague Vera told about Anatoly Efremovich and his sons. The need to be responsible not only for themselves, but also for others, can smooth out their sensitive features.
They are quite open and sociable, but only in a narrow circle of close, well-known people. In large and noisy companies, they get lost and try to retreat. Sensitive people are not prone to alcohol or antisocial behavior.
Self-assessment has a high level of objectivity. With this type, the hypercompensation reaction is often pronounced - the desire to succeed precisely in the area where the inferiority complex lurks. For example, parachuting to overcome shyness, the desire for social work in order to overcome shyness, etc.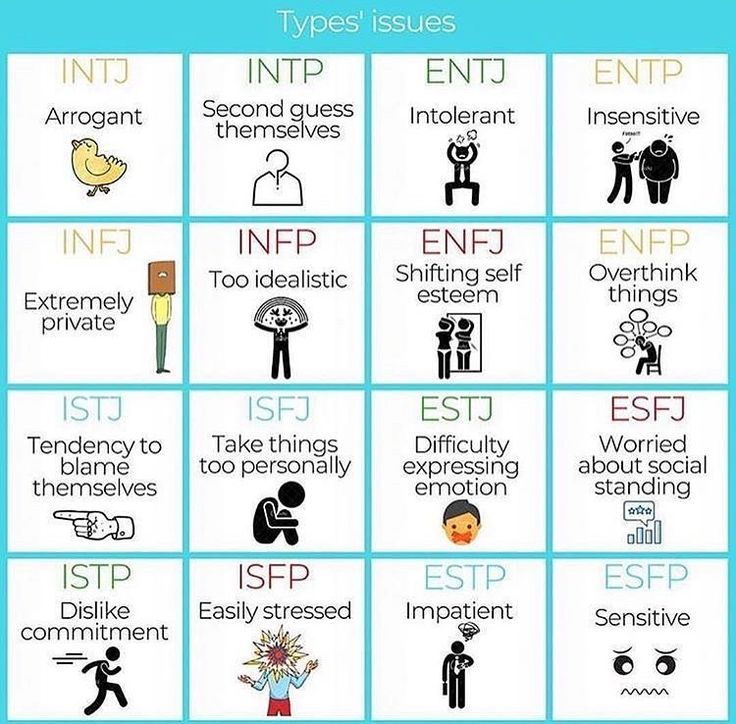 They show a pronounced sense of duty quite early, high moral demands on themselves and those around them, increased diligence and diligence.
This type of people is characterized by increased sensitivity to people and to human relationships. Novoseltsev is very imbued with the experiences of other people. He sees through emotions and feelings. These are completely non-conflict personalities, but at critical moments they can show courage and courage. It was Novoseltsev who punched Samokhvalov in the face - not just his former institute sidekick, but also his immediate superior. For meanness towards Olenka.
They are very impressionable and easily surprised. You can always rely on them. But in the service they are unlikely to be actively promoted. There will always be someone more confident.
sensitive
The main distinguishing feature of this type of people are periods of hyperactivity and mild depression.
They usually do not last long - 1-2 weeks. These are people who can move mountains one week, and the next lie at home all day and do nothing.
There are not many such characters in the film industry, perhaps the closest of them can be called Carrie Bradshaw from Sex and the City.
Periods of activity in cycloids do not differ from hyperthymic type. Carrie is bright, active, with slightly pronounced childish traits in behavior. Sometimes she exudes such self-confidence that she gives the impression of a person who can do anything. She never seems to lose heart or lose her sense of humor.
But in other series we can see a very sensitive woman with unstable self-esteem, strongly dependent on the opinions of other people. She sits at home, at the computer and asks a thousand questions about herself, men, norms and morals, about sex, of course. This gives her endless material for her newspaper column and, later, books.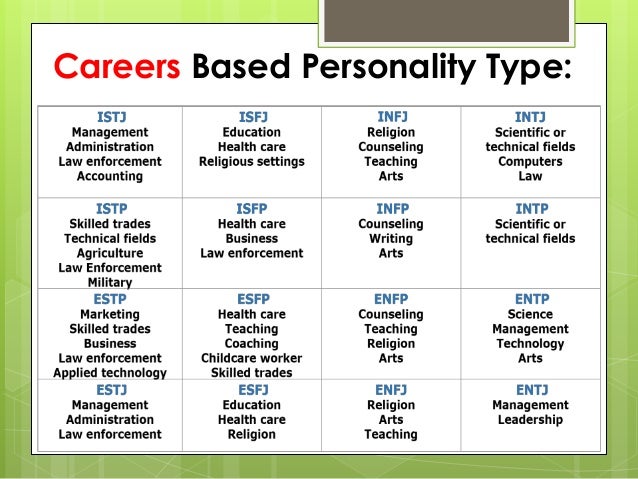 Cycloids have such a feature: they can start a project in one phase, usually hyperthymic, and leave it in the phase of mild depression. Because the forces end abruptly, self-esteem falls apart and there is no way to finish the job. If a person devalues ​​everything that was started, done and planned being at the stage of activity due to a breakdown and loss of faith in victory, then this only aggravates the internal state, which can lead to suicidal thoughts and affect the duration of the depressive phase.
Cycloids are subject to heaps of doubt . It's like living with two personalities inside at the same time. And each time to question the words, actions and thoughts of the other self. "I can't figure out if this is a colossal compliment or a deadly insult."
cycloid
I know that for various reasons it is difficult for a person to go to a psychologist: it is scary, there is no money to pay for regular visits, or the meaning of this event is simply not clear yet.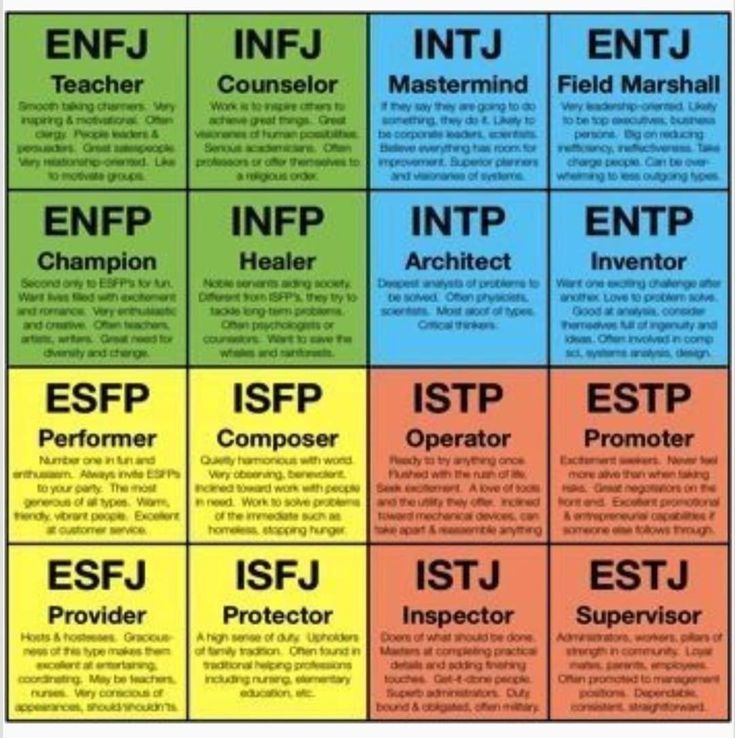 Therefore, I want to offer you the community "Fulcrum". This can be a safe way out for you: and problems are solved, and it's not as scary as talking to a psychologist one on one, and it's not as expensive as going to a psychologist
learn more
Schizoids! Closed, reserved, unsociable and, one might say, modest guys.
They are often shown in movies and always look cool. I'll take Mark Darcy's from Bridget Jones's Diary as an example, played by the brilliant Colin Firth.
Schizoids are people with a very rich inner world, with a very modest external manifestation. You'll never guess what's going on inside them unless they somehow want to share with you. Remember what an even, sometimes even indifferent, impression Mark makes throughout the film. He doesn't seem to care about people, including Bridget. However, behind this external modesty, a fountain of emotions blazes.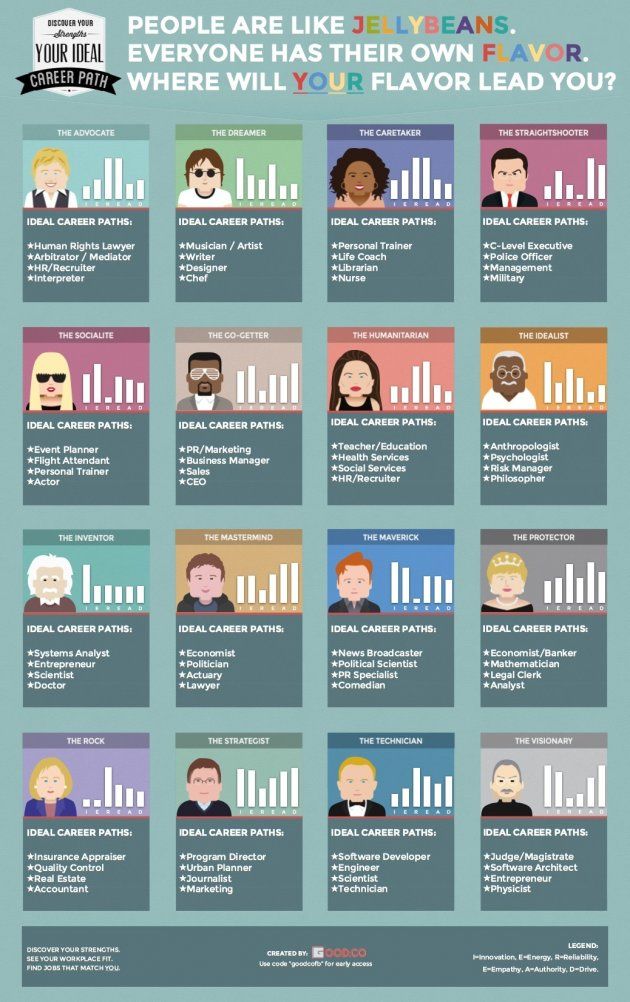 Empathy is not about the schizoid type. It is literally difficult for them to understand the facets of other people's emotions. How people treat them is also a mystery to them. But in the grand scheme of things, she doesn't really care. I can be tactless, but only because they themselves see nothing wrong with this and do not understand that they can offend someone.
They are unable to establish interpersonal relationships and prefer loneliness. But this does not mean at all that they do not need anyone. They want love and affection, just like all other representatives of the characters. Simply, not everyone is ready to let into their world and open up. And certainly they are unlikely to take the initiative themselves. In principle, if Bridget had not been so active and straightforward, it is unlikely that they would have succeeded with Mark.
The brain of schizoids does not work like others. Their interests are refined, rarity and aimed at delighting oneself.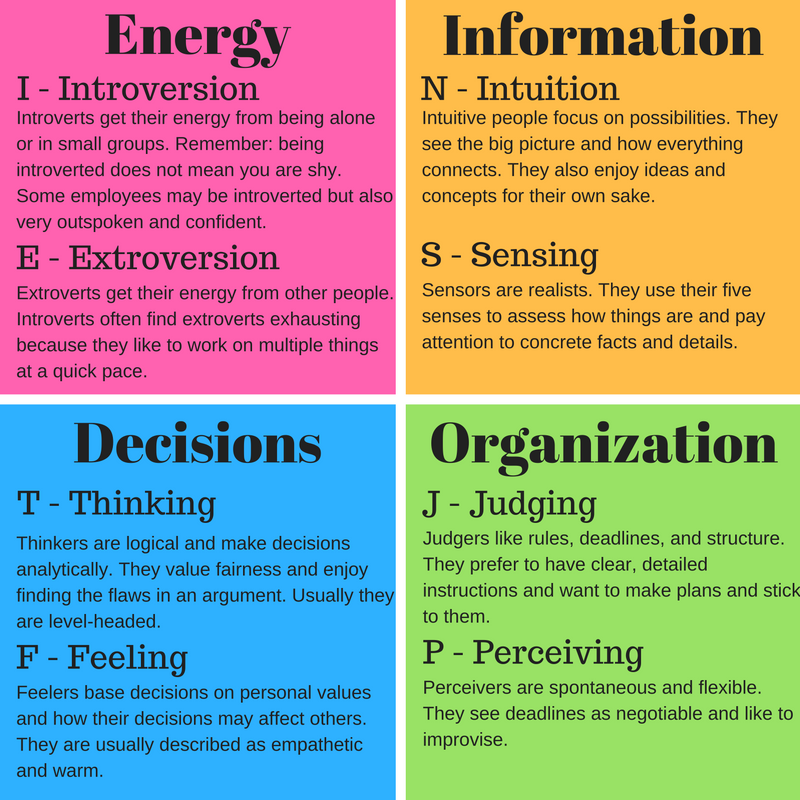 And rich erotic fantasies are combined with outward asexuality.
Tend to look for unconventional solutions, prefer non-accepted forms of behavior. Sometimes they discover remarkable abilities to stand up for themselves and their interests. Relatives can be dissatisfied with their silence and restraint, but when it comes to hobbies, they can even be long-winded.
Very fond of solitude and peace.
schizoid
Gloomy and domineering is the most popular description of people of the epileptoid type. To get an idea of ​​what they look like, I chose Miranda Priestley from The Devil Wears Prada as an example.
Their habitual mood is barely restrained irritability and anger. Remember how Miranda usually communicates with subordinates: condescendingly, through gritted teeth and with undisguised contempt.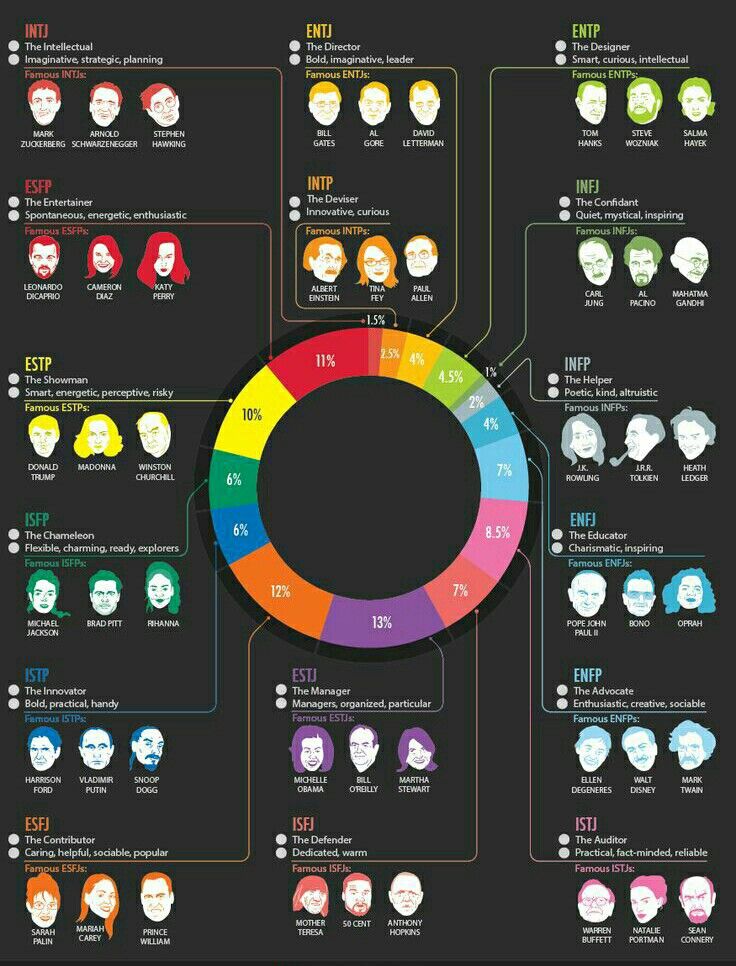 Their scrupulousness turns into pettiness, their pedantry into authoritarianism. They have no equal in their work - they are real professionals, although everyone scatters to their places, only hearing the sound of their steps. Remember, in the film, the employees were on guard to find out in advance that the boss had entered the building and abruptly put themselves and their places in order.
Mood fluctuates from excited and businesslike to angry and melancholy. Jealousy, anger, aggression, affective outbursts - all this makes them not the most pleasant household members. Which in the film is clearly seen in Miranda's falling apart marriage. Jealousy is another hallmark of relationships with epileptoids.
They are scrupulous and accurate. This is especially noticeable in their manner of dressing: clothes are always clean, ironed and according to the latest fashion. I remember staring in the film at the images of Miranda Priestley and her always perfect hairstyle.
Epileptoids strictly follow the previously established rules, do not tolerate changes. They are guided only by their opinion, they can easily violate moral standards. They can afford rudeness, disrespect, physical violence, after which they do not feel remorse. Often the consciousness of such people concentrates on the negative, they accumulate it, as a result of which unprecedented scandals and disagreements flare up.
He builds relationships with people for profit, is incapable of spiritual manifestations. They are vindictive in relation to the offenses inflicted on them and the damage caused, even insignificant ones. Very vindictive and inventive in ways of revenge.
epileptoid
There are 2 more types of character that are not listed in this classification, but I consider it necessary to mention them, since they are very common and the people belonging to them are very bright.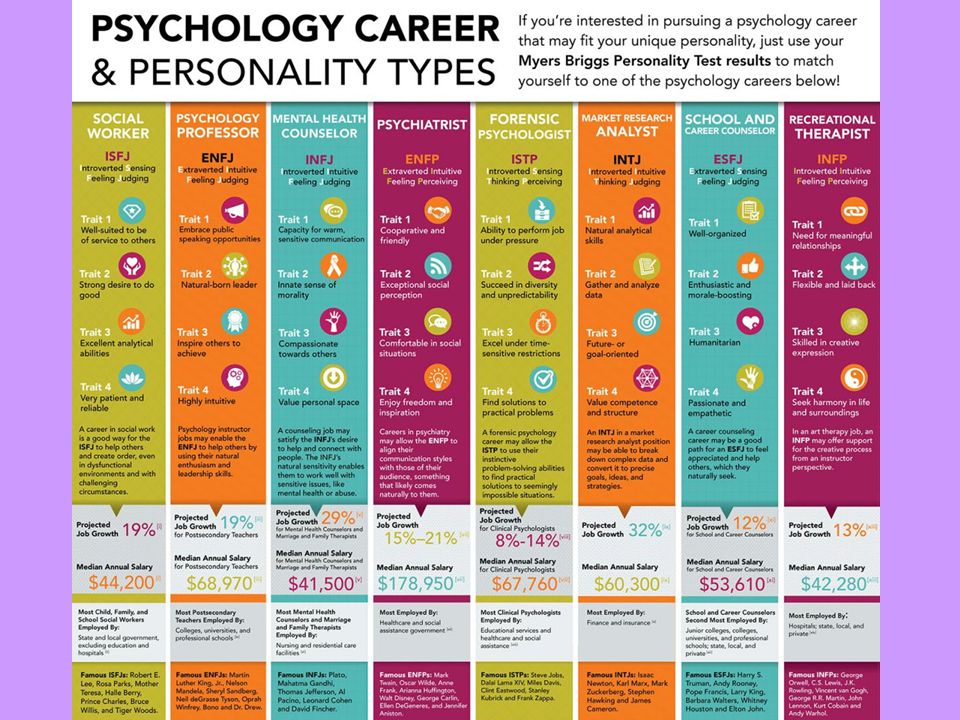 It's paranoid and narcissistic personality.
About daffodils I want to talk more in a whole series of posts. I think society has a slightly distorted impression of narcissists. And they are very interesting. And many people can notice some traits of a narcissistic personality in themselves. So now I will describe the character briefly.
Narcissists have a very polar attitude towards themselves - they are either inimitably beautiful, or incredibly insignificant for themselves. These people suffer from a sense of not being "good enough". They constantly compare themselves to others and compete. They may put others down to make themselves feel better.
An excellent example is TV series "The Marvelous Mrs. Maisel" , in which the main character Miriam breaks out of the shackles of demands on a woman from a patriarchal society (for a second, 1958, USA). She frees herself from the ties that bind her (including family ones) and strives for individual self-realization, reveals her talents, surpassing many competitors, including her own husband.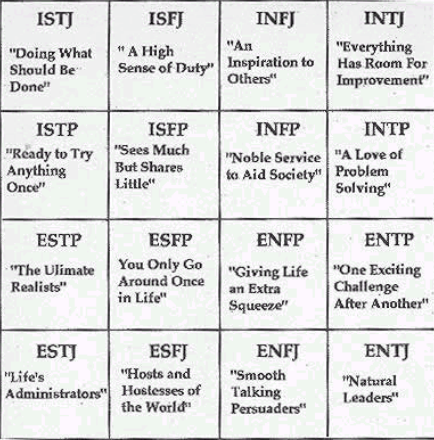 You can't be 100% sure what goes on inside narcissists. In public one person is shown, and the real one is carefully hidden. These are people deeply wounded inside. They feel imperfect, inferior, although outwardly you will never say or see it that way.
Paranoid
The essence of the paranoid type of character is trust but verify . Check carefully, and check again. I would take the character Dr. Cal Lightman from Lie to Me as an example.
Probably, it was due to his character that Lightman began to study the theory of lies, and after that he founded his own agency. When you don't trust anyone, it's better to be able to recognize when someone is lying to you.
These are people who seek to control everything, constant suspicion. Because of this, they are prone to conspiracy theories, conspiracies, etc. What is right must be planted, and what is wrong must be eradicated.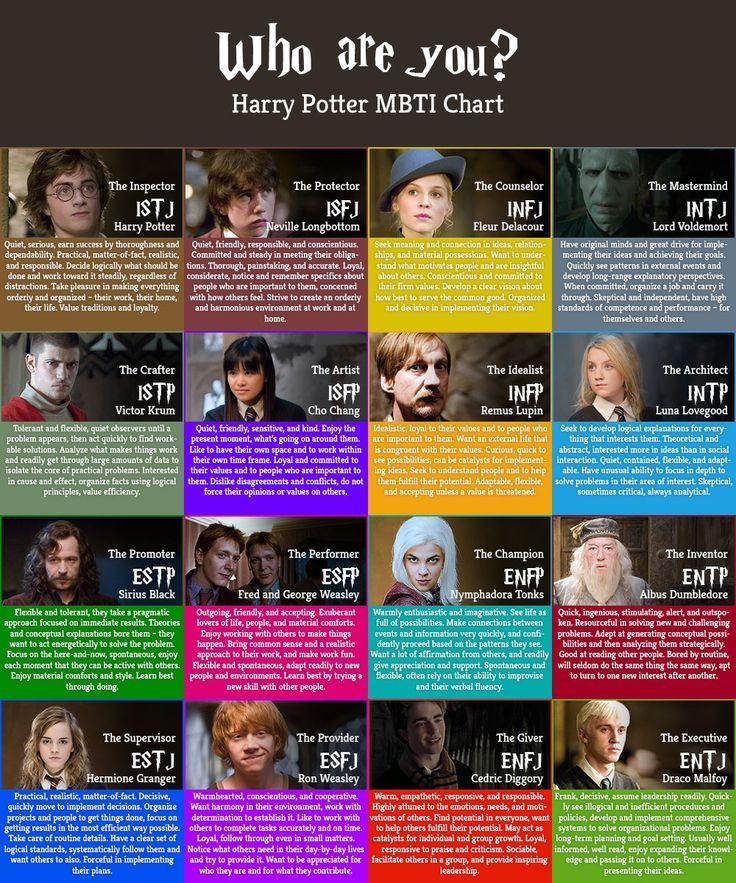 In one of the episodes, Lightman goes on a forced vacation. He has to leave his job to his subordinates. And what do you think he does? He follows the cameras on everything that happens in the office and the business that his team is doing.
Paranoid in a relationship check everything, jealous and suspicious. But they can take another tactic: to pretend that they are very open, but then they will demand the same from the partner.
Do not disdain threats towards their offenders: both explicit and invented by themselves. What is important, these are not empty threats, if they bring it, then everything that was said will be executed.
You can rely on these guys in any business. Rest assured, before doing anything, they double-check whether everything is in order and whether it is worth it. So if a paranoid told you that you should not invest your money in something, you can trust him.
The whole life of a paranoid person looks like struggle : struggle with oneself, with a suspicious environment, with relatives and friends, with the system.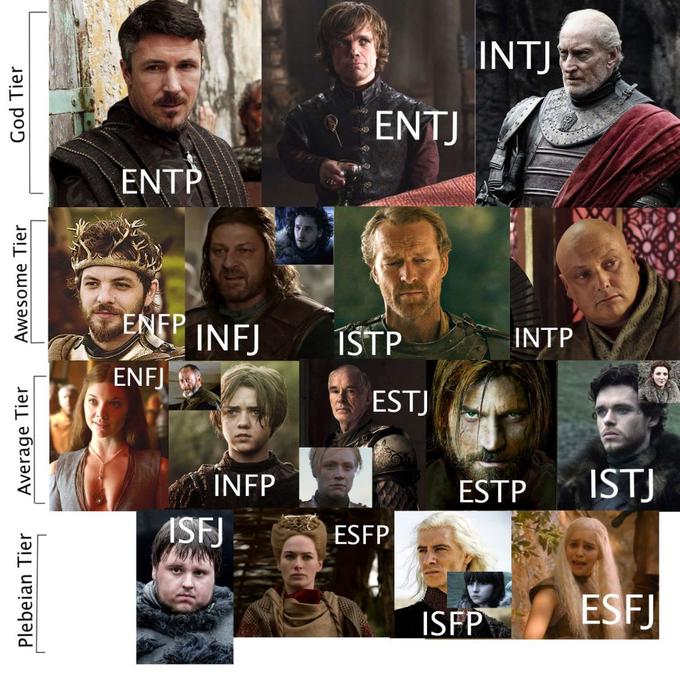 narcissistic and paranoid psychotherapy #psychology of relations #psychology of personality #psychology #science #i❤️it
#psychology #psychologypeter #psychologyspb #science #i❤️it #psychologistonline #psychologistspb #psychologistpeter #psychotherapy #human psyche #psychologistconsultant #practicalpsychology #scientificpsychology
TYPOLOGY OF CHARACTER
by Nancy McWilliams
HOW TO FIND A COMMON LANGUAGE WITH ANY PERSON?
ARTICLES YOU MAY BE INTERESTED IN
16 Types in Cinema - Introduction to Typology
16 Types in Cinema - An Introduction to Typology
16 types - overview table.
ISTJ
ISFJ
INFJ
INTJ
ISTP
ISFP
INFP
INTP
ESTP
ESFP
ENFP
ENTP
ESTJ
ESFJ
ENFJ
ENTJ
ISTJ
ISTJ have characteristic features.
These are strict, unshakable goodies who ensure order. Accurate as a clock. Practicality. Following the rules. Creation and maintenance of order. Relentless pursuit of one's duty. Honesty and directness. A responsibility.
"Robots" among the main characters.
Minerva McGonagall
Tigress
Master Shifu
Sam
Neville Longbottom
Malman
Narcissa Malfoy
Crane
Flounder
Sven
Catelyn Stark
Jorah Mormont
Missandei
Hodor
Captain America
ISFJ type description.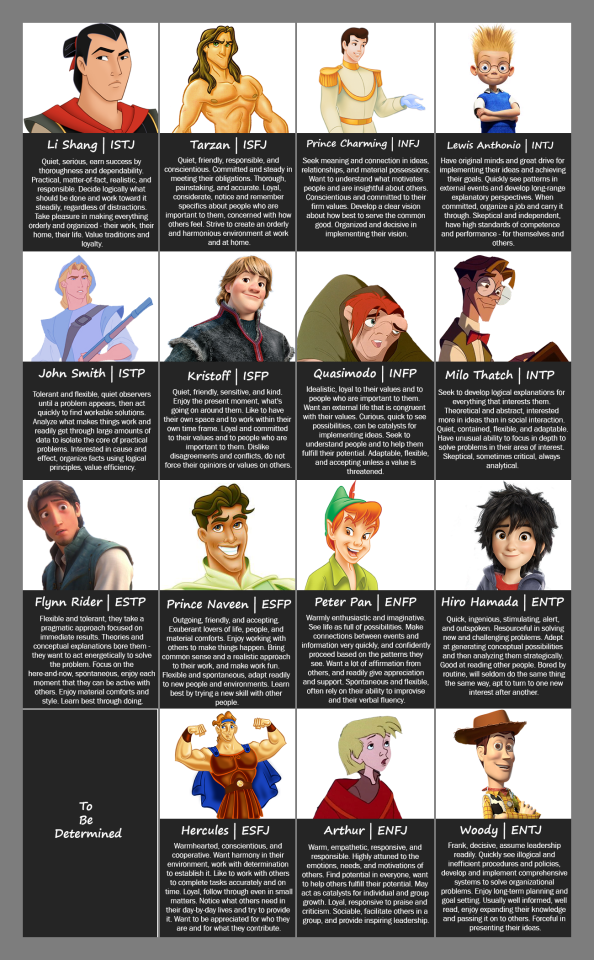 INFJ
INFJ have characteristic features and almost all are positive characters. For the most part, these are wise, strong, but mysterious mentors of the main characters. Rich imagination. Insight. The ability to see the possibilities inherent in others. The ability to inspire.
Albus Dumbledore
Remus Lupin
Obi-Wan Kenobi
Galadriel
Master Oogway
Charles Xavier
Ancient INF.
INTJ
INTJ have characteristic features. More than half are negative characters: evil, cold-blooded and inventive geniuses. If these are positive characters, then they are "not entirely positive", because they are also strict and insensitive intellectuals. Unbiased analysis. Strategic thinking. Vision of new opportunities.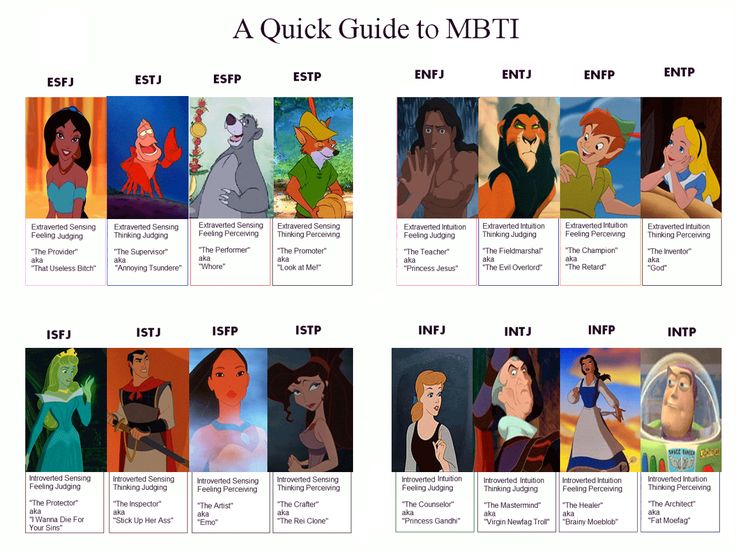 Independence and individualism.
ISTP
ISTPs have characteristics. These are strong, in every sense, characters, confidently moving towards their goal. As a rule, these are positive protagonists. The viewer has always liked strong, courageous and determined characters. ISTPs don't waste time, they quickly assess the problem and resolve it immediately. Rationalism. Honesty and directness. Calmness, restraint.
"Cool" among the main characters. "Warriors" among the negative characters.
Geralt
Black widow
Christophf
Indiana Jones
John WIK
Rosomakh
Diego
Trinity
James Bond 9000 Saram 9000
Victor Victor Victor Victor Victor Victor Victor Victor Victor Victor Victor Victor Victor Victor Victor Victor Victor Victor Victor Victor Victor Victor Victor Victor Victor Victor Victor Victor Victor Victor Victor Victor
ISFP
It is not immediately possible to identify the characteristic features of ISFP characters.
Usually these are charming, sensual and gentle goodies. Idealism and devotion. Attention to other people. Feeling of harmony. Sometimes insecurity.
"Searchers" among the main characters.
Harry Potter
Hagrid
James Sullivan
Eowyn
Toothless
Mr. Tumnus
Diaval
Bella Swan Type
Description
Bella Swan.
INFP
It is not immediately possible to identify the characteristic features of INFP characters. These are kind and naive dreamers, enthusiastic people, often playing key roles. true idealists. poetic nature. Imagination and insight. Morality and virtue.
"Dreamers" among the main characters.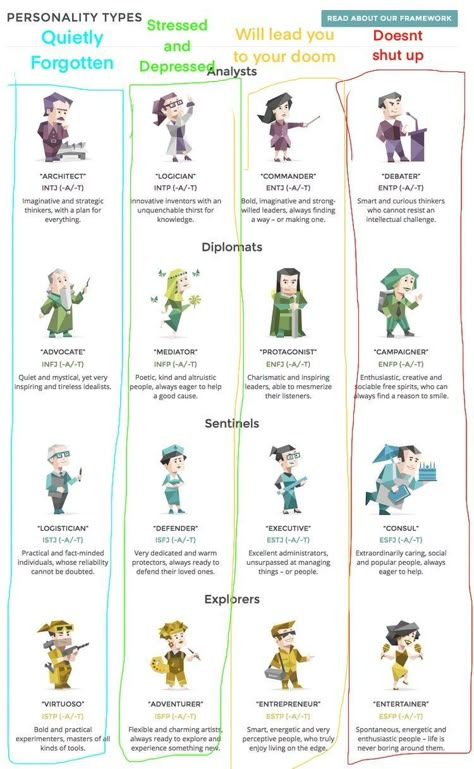 Newt Scamander
Luke Skywalker
Frodo Baggins
Shiren Baratheon
Peter Parker
Alice
Professor Trelawney
Type description IN004 9011 WALL-E
INTP
INTP is presented ambiguously in cinematography. There are very few heroes, let alone main characters, with this type of personality. Probably, the image of INTP could be described as a boring mathematician. Logics. Analytics. Tendency to systematize concepts and ideas. Imagination. Abstract thinking.
Bruce Banner
Neo
Donnie Darko
Dr. Nefario
Harry Beltik
Aemon Targaryen
Qyburn
Type Description 90 040 IN01 George McFly
ESTP
ESTP have very distinctive features.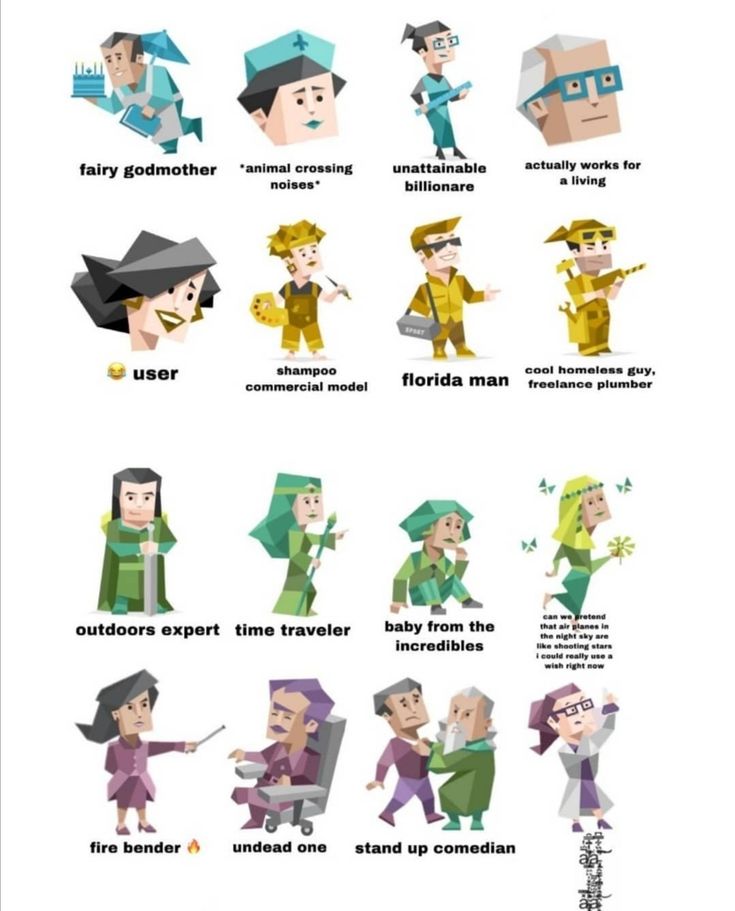 These are one of the most beloved characters for the viewer: bright, funny, original, unpredictable, often narcissistic. ESTP is the perfect protagonist for a story with fun adventures and risk. Sociability. Energy. Adaptation to the environment. Action according to circumstances. Riskiness, audacity and a thirst for adventure. Rules are made to be broken.
"Freaks" among the main characters.
Rapunzel
Olaf
By
Sid
Lilo
Nymphadora Tonks
Hatter
Renly Baratheon Type 900.Fp Description
ENTP
ENTPs have personality traits and almost all of them are positive characters. These are charismatic and witty geniuses, inventors, inventors.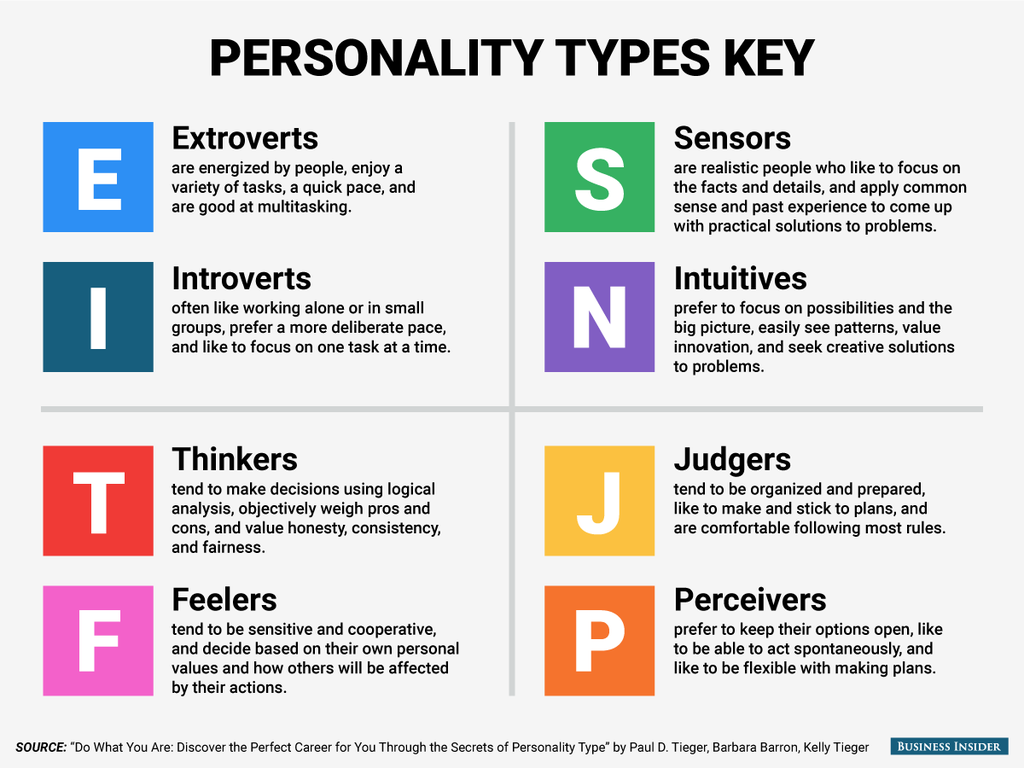 Their goal is to solve the unsolvable. Unexpected and original ideas. Flexible mind. Imagination. Action according to circumstances. intellectual independence.
Snow White
Cedric Diggori
Molly Weasley
Amos Diggori
Effi Trinket
Mr. Ping
Mrs. Potts
Sheriff
Description of the ESFJ type.
ENFJ
It is not immediately possible to identify the characteristic features of ENFJ characters. As a rule, these are leaders with amazing eloquence and the ability to convince. There can be positive and negative characters, but always charismatic. Sociability. Passion for new ideas. Deep understanding of the situation. Insight, imagination.