Myers briggs personality types and careers
The Best Career Paths Based on Your Myers-Briggs Personality Type
In recent years there has been a lot of talk about how to choose a career path if you're an introvert, yet according to the Myers-Briggs personality scale there are still many other personality types, so what about those? Well, today we will be talking about all the personality types and which career paths might be best for each one. First, let's talk about the Myers-Briggs scale.
There are eight components to the personality types on the Myers-Briggs scale:
Extroverts: Skilled with multitasking and fast-paced work environments. Extroverts gather their energy while in groups of people.
Introverts: Works well in smaller groups or alone, and prefers to take on tasks one at a time.
Intuitives: Skilled with identifying patterns and thinking creatively to solve problems. Thinks broadly and sees the big picture.
Sensors: Detail oriented and focuses on facts and data. Applies common sense and past experiences to problem solving.
Thinkers: Prefers to think logically, while maintaining consistency across all processes.
Feelers: Cooperative and often sensitive, they make decisions based on the feelings of others.
Judgers: Values order and preparation, prefers to stick to the rules and always works with a plan.
Perceivers: A little on the spontaneous side, they prefer to have many options and are flexible when carrying out tasks.
Using these components, the Myers-Briggs system then assigns one of sixteen personality types to the individual taking its test. Overall, the system provides greater depth when compared to the more simplistic extrovert or introvert approach. For example, your outcome could be "INTP," which is comprised of introvert, intuitive, thinker, and perceiver. You read that right – intuitive is marked as "N" in order to avoid confusion, so we'll keep that in mind as we move forward. If you'd like to take the test before continuing onto the next part, you can do so here.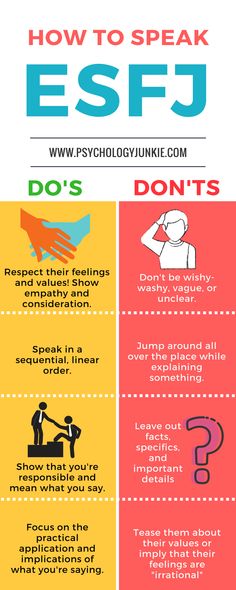 ESFJ
This personality type tends to prefer working in groups, especially in roles where they care for the well-being of others. Good careers for those with the ESFJ personality type are social worker, nurse or healthcare worker, sales representative, or in public relations.
ESTJ
This group often seeks leadership roles or roles that otherwise require them to make important decisions. Suitable career paths include lawyer, project manager, pharmacist, or insurance agent.
ESFP
Those who fall under the ESFP group tend to prefer roles in which they can interact with others on a regular basis. Some good career choices for the ESFP group include primary care physician, interior designer, actor, or child welfare counselor.
ENTP
This group likes taking chances and enjoys a good challenge. Those who received an ENTP on their test prefer to not conform to certain norms and can be persistent in their goals.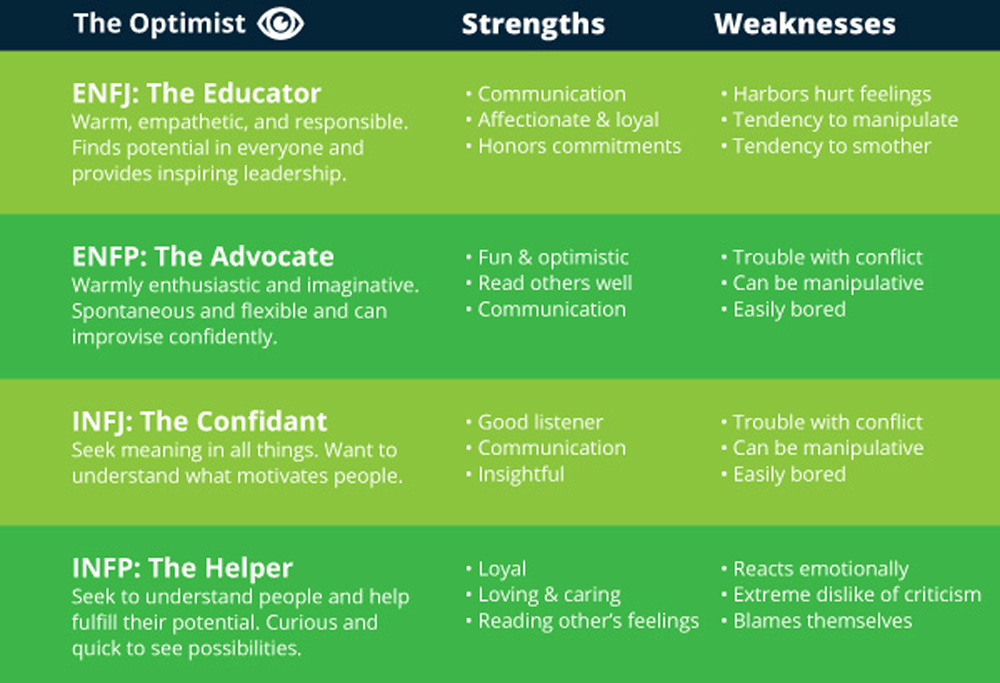 They would be a great fit in roles such as marketing director, politician, creative director, or as an entrepreneur.
ESTP
This personality type craves excitement and shows their true potential while under stress. They prefer high-stakes roles in which they can be resourceful, such as detective, investor, sports coach, or entertainment agent.
ENTJ
These individuals prefer to have a well thought out strategy, and think logically and analytically. Roles in which they can create order and maximize efficiency are their favorite types, and their best career choices could be as a lawyer, a market research analyst, an executive, or a venture capitalist.
ENFP
This group is creative and likes to keep an open mind. They prefer roles in which they can be expressive while communicating with others, such as journalist, creative director, event planner, or consultant.
ENFJ
Those who fall under this category are social butterflies, tend to be very energetic, and prefer roles in which they work cooperatively with others.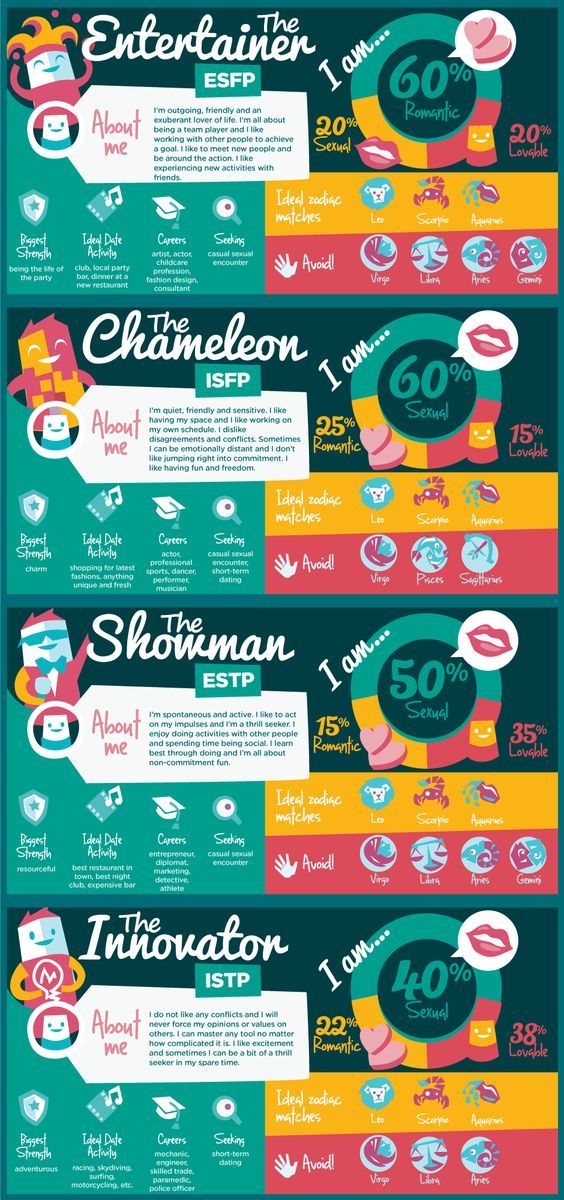 Some potential career paths for those who received ENFJ are sales manager, HR specialist, advertising executive, or in public relations.
INTP
This personality type prefers to work independently, and solves problems that require precision, as well as some creativity. Good career paths include programmer, software engineer, architect, or college professor.
ISTP
This individual prefers to take on roles in which they master the tools of their trade. Those with the ISTP personality type tend to prefer taking action, and good career paths for them are pilot, emergency room physician, data communications analyst, or civil engineer.
ISTJ
This group is dedicated to their responsibilities and works best in roles that highlight their ability to be reliable to others. Career options include accountant, government employee, auditor, or CFO (chief financial officer).
ISFJ
This personality type enjoys helping others, and prefers to work in roles in which they can provide a service, such as dentist, elementary school teacher, customer service representative, or librarian.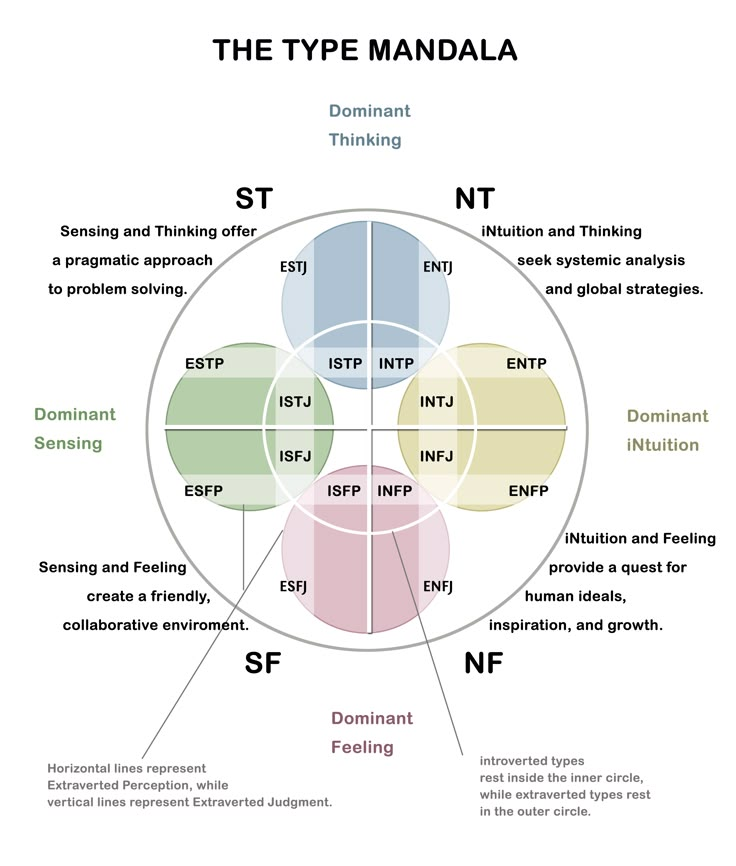 INTJ
Those who fall under the INTJ category are perfectionists, and prefer to work in roles where they don't have to interact with others quite as much. Some good career paths for this personality type are software developer, executive, personal finance advisor, or investment banker.
ISFP
This group uses their sensitivity and strong empathetic nature to help others. Roles in which they can show their strengths best are physical therapist, massage therapist, fashion designer, or landscape architect.
INFP
This individual is a deep thinker. They like to use their compassion and adaptability in roles such as graphic designer, psychologist, writer, or physical therapist.
INFJ
Those who received the INFJ type on the Myers-Briggs test are typically creative people who are motivated by their values and integrity. Good career choices for this personality type are social worker, customer service manager, or school counselor.
That was long winded! Keep in mind that like all personality tests, the Myer's-Briggs test is not 100% perfectly accurate, and is far from the end-all-be-all to how you should choose your career path. Still, it can be a fun exercise and may open your mind to other possibilities you hadn't previously considered.
Best Careers for Your MBTI Personality Type
In this article
What Is the Myers-Briggs Type Indicator?
What Are the 16 MBTI Personality Types?
How Do You Find Your MBTI Personality Type?
What's the Right Career for Your MBTI Personality?
Step-by-Step Guide to Choosing Your Next Career
How Can Springboard Help You Switch Careers?
MBTI FAQs
The Myers–Briggs Type Indicator (MBTI) is a self-reported psychological assessment that sorts people into categories based on how they perceive the world and make decisions.
Today, many professionals use the MBTI to determine which careers they're suited for based on their personality type.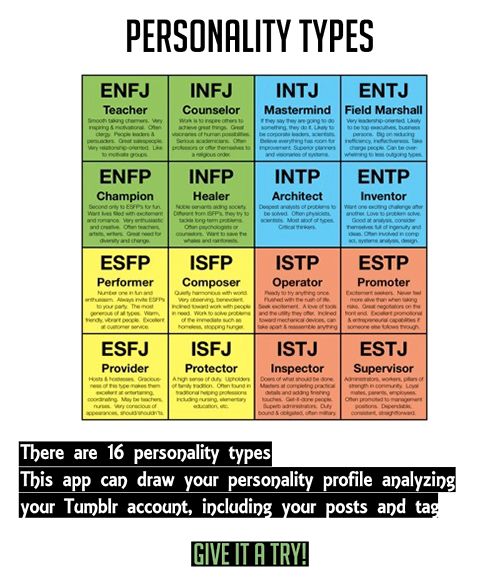 Around two million people reportedly take the test each year.
Companies such as General Motors and Procter & Gamble admit having used it to determine a job candidate's suitability for a certain role, although critics claim that deciding on a career based on personality is pseudoscientific and should not be used in recruiting decisions.
Trying to find the best job for your personality type? Learn which tech careers may be ideal for you based on your Myers-Briggs personality type.
What Is the Myers-Briggs Type Indicator?
During World War II, Isabel Briggs Myers and her mother, Katharine Briggs, developed the test to help women entering the industrial workforce for the first time find jobs that they enjoyed based on their personality type. The test builds on the personality theories of Swiss psychiatrist Dr. Carl Jung in his book, Psychological Types.
To find their personality type, test-takers select one trait they identify with the most across the following four categories, also known as a scale or dichotomy:
Sensing (S) or Intuition (N)
Thinking (T) or Feeling (F)
Judging (J) or Perceiving (P)
Introversion (I) or Extraversion (E)
One letter is taken from each category and coded into a four-letter test result, such as "ENFP" for "Extraversion, Intuition, Feeling, Perceiving.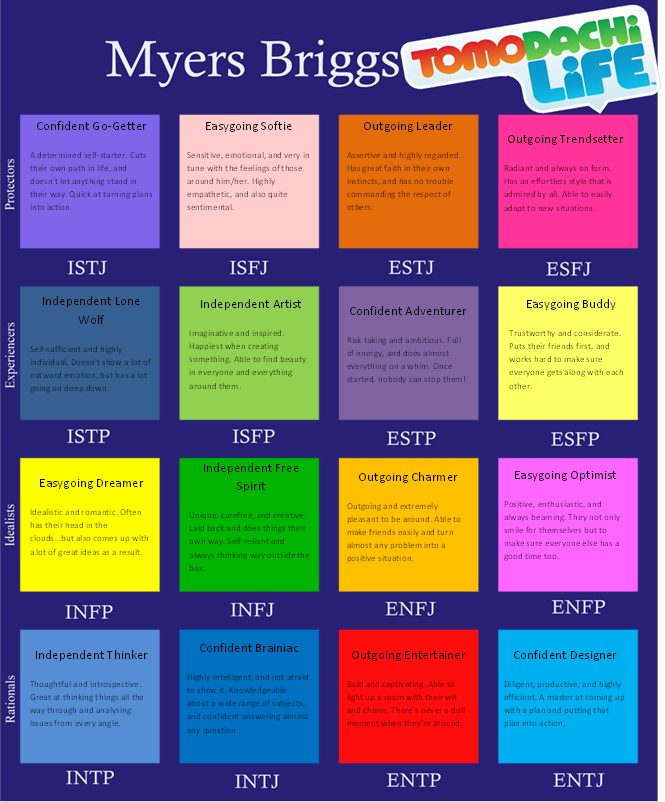 "
What Are the 16 MBTI Personality Types?
There are 16 possible letter combinations resulting in 16 personality types, and each combination of traits gives rise to different strengths, weaknesses, ways of perceiving the world, and interacting with others.
| MBTI Personality Types | MBTI Personality Types | MBTI Personality Types | MBTI Personality Types |
| --- | --- | --- | --- |
| ISTJ – The Inspector | ISTP – The Crafter | ISFJ – The Protector | ISFP – The Artist |
| INFJ – The Advocate | INFP – The Mediator | INTJ – The Architect | INTP – The Thinker |
| ESTP – The Persuader | ESTJ – The Director | ESFP – The Performer | ESFJ – The Caregiver |
| ENFP – The Champion | ENFJ – The Giver | ENTP – The Debater | ENTJ – The Commander |
How Do You Find Your MBTI Personality Type?
There are a few different ways to find your MBTI personality type.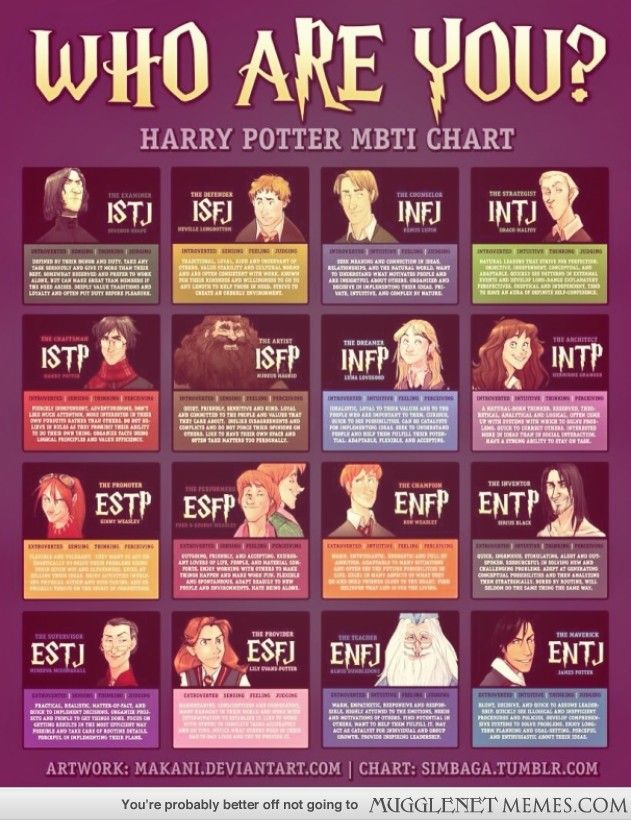 Self-assessment. You can eyeball the four categories and judge which of the extremes you identify with to obtain your four-letter code. Then, you can decipher the meaning of your code by searching online for your personality type. While this method may deliver a less accurate result, it can give you a rough idea of which personality type you are.
Take an online test. You can take the assessment online at MBTIonline.com through the Myers-Briggs company. A fee of $49.95 applies. Alternatively, you can take a non-official test for free through an online provider such as 16personalities.com, to find which of the 16 personality types you align with best. You'll be presented with a number of statements and asked to indicate the extent to which you agree or disagree with each one.
Go professional. You can take the MBTI assessment with personal feedback offered by the Center for Applications of Psychological Type, which includes an hour of one-on-one feedback from a certified professional by phone after you take the test.
Rely on your career network. You can find certified MBTI professionals in your geographic area who can administer the test through the MBTI Master Practitioner Referral Network.
What's the Right Career for Your MBTI Personality?
We've compiled a page for each personality type below. First, find out your personality type, and then click on the corresponding page below to find out what careers best fit your personality.
Step-by-Step Guide to Choosing Your Next Career
Choosing a career path may seem like a monumental, permanently binding decision. While finding the right job is a key determinant of your happiness and financial security, you're under no obligation to stick with one career path for life. In reality, most people stumble into their "calling" through trial-and-error, after spending years in different roles and industries.
However, if you're looking for a starting point or are transitioning into the tech industry for the first time, it may help to consider a few "objective" pointers to help you find the right job.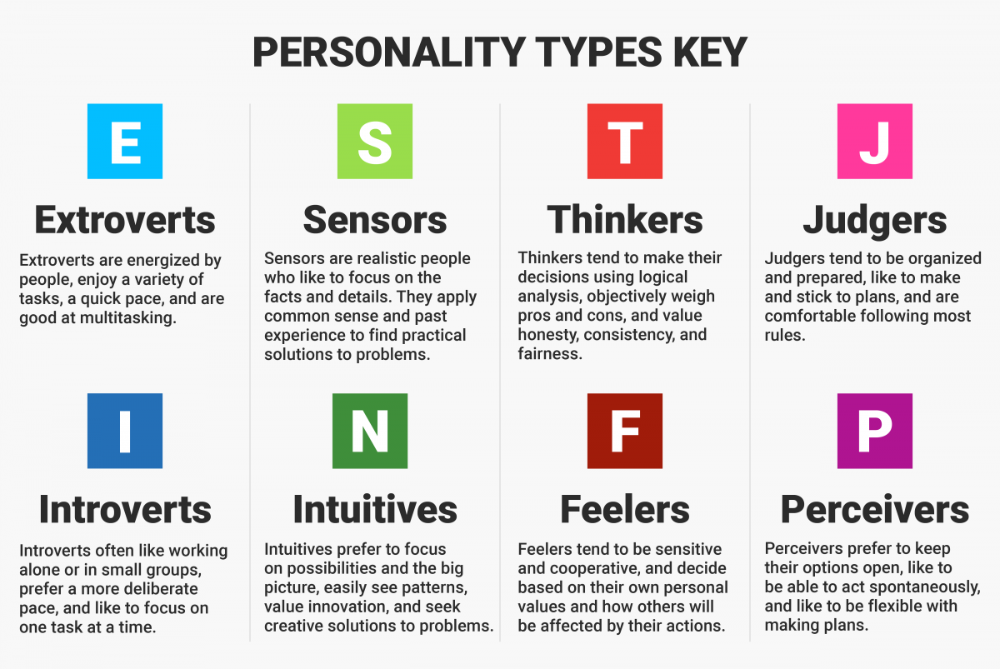 Different occupations call for a different mix of personality traits, technical skills, and soft skills to succeed. For instance, someone who buckles under pressure won't perform well as an ICU nurse, while someone who craves variety might grow bored working as an accountant.
Selecting a career based on Myers-Briggs can be helpful, but there are also a number of other things you should consider.
Step 1: Consider your strengths and weaknesses
Interviewers ask job candidates about their strengths and weaknesses to assess their self-awareness and honesty, but also to predict whether they would perform well in the role, find satisfaction in their job and fit into the team. Remember, finding the right job is a question of mutual fit. Exploring careers based on Myers-Briggs personality types can help you find a job that makes the most of your strengths.
To identify your strengths, think about where you shine in stressful or challenging situations. Perhaps you can quickly brainstorm solutions—the mark of a creative mind.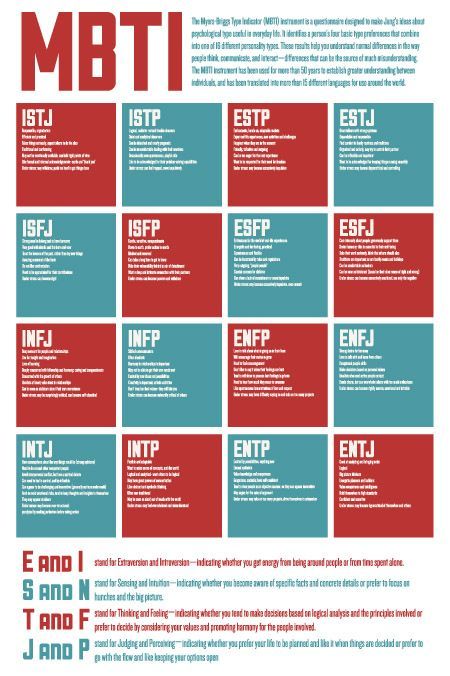 Or, you're adept at managing the stress of those around you and restoring calm and order, which indicates leadership traits. Perhaps you adapt easily to changing situations, a sign of flexibility. Your strengths are a strong predictor of the type of work and workplace environment in which you're likely to thrive.
Here are some examples of professional strengths:
Taking initiative
Focused
Enthusiasm
Trustworthiness
Discipline
Weaknesses, on the other hand, signpost the type of work and workplace environment in which you're likely to struggle. However, this doesn't mean you can't overcome your weaknesses or that you should renounce certain professions. For example, if you dread public speaking but you long to become a UX designer, you can alleviate your weakness by practicing your presentation skills.
Recognize which weaknesses are mutable and which ones represent blockers. For example, if you're reluctant to delegate because you have trouble trusting others, you may be ill-suited for a managerial role until or unless you successfully overcome this.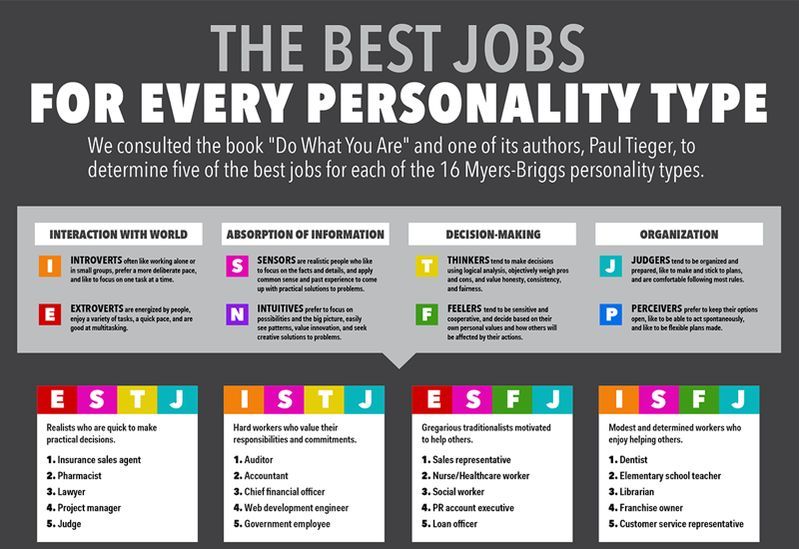 Perhaps you may even derive more satisfaction from remaining as an individual contributor, where you focus on hands-on tasks.
Here are some examples of professional weaknesses:
Lack of confidence
Discomfort with ambiguity
Focusing too much on details
Impatience with bureaucracies
A tendency to take on too much responsibility
Step 2: Consider your goals
Your long-term goals and your values are often closely intertwined because most of us perceive our careers as a conduit for self-actualization. More specifically, think about the expectations you have for yourself as a professional. Is it to progress quickly up the corporate ladder? Surpass a certain earnings threshold? Make an impact on other people's wellbeing? Strike a work/life balance?
Goals take time to achieve, but certain professions may be more conducive to your goals. For example, the banking industry is notorious for poor work/life balance, but the tradeoff is exceptional earning potential and fast-tracked promotions.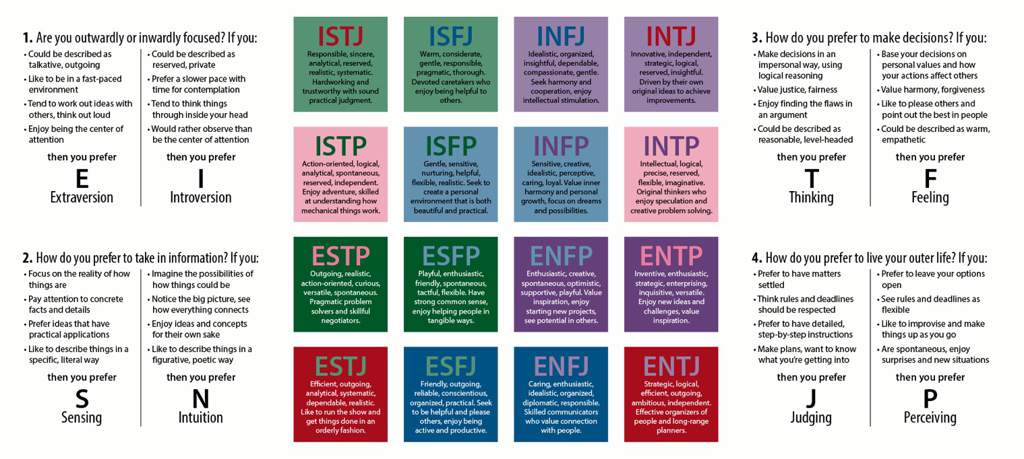 If you're hankering after a certain rank or job title, consider whether your chosen profession offers room for advancement and what are the requirements, such as additional licensure or continuing education.
Understanding your goals not only helps you designate the right career path, but also the industries and types of companies you'll most enjoy working for. It will also help you find the best career based on your personality type. For example, if you're a product designer who wants to create products that improve people's wellbeing, you'll feel more fulfilled at a healthcare company that produces wearable technologies than an entertainment company that sells streaming services.
Step 3: Consider your technical skills
Most people select a career path that aligns with their educational background or formal training. Technical skills are crucial for most jobs—you can't become a software engineer without training, for example—but some technical skills are transferable.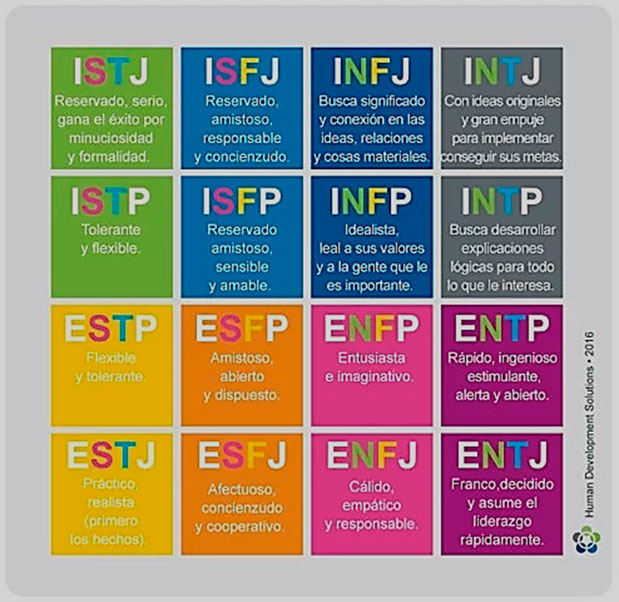 For example, a statistician or actuarial scientist can become a data analyst because they have the required statistical knowledge, and a software engineer can become a machine learning engineer.
If your technical skillset isn't compatible with your dream job, make a list of what skills you're missing. Some can be self-taught. Others may be learned through tutorials, short courses, or online bootcamps. Perhaps you elect to take an internship in the field or volunteer to gain on-the-job experience.
Finally, note that some of your "incompatible" technical skills can be reframed as soft skills. For instance, writing is considered a technical skill for a UX designer but a soft skill for a software developer.
Step 4: Consider your soft skills and natural aptitudes
Soft skills are important for any job. Most roles require varying degrees of teamwork, client interaction, problem-solving, and communication. In the tech industry, most recruiters look for leadership traits even when hiring for individual contributor (IC) roles.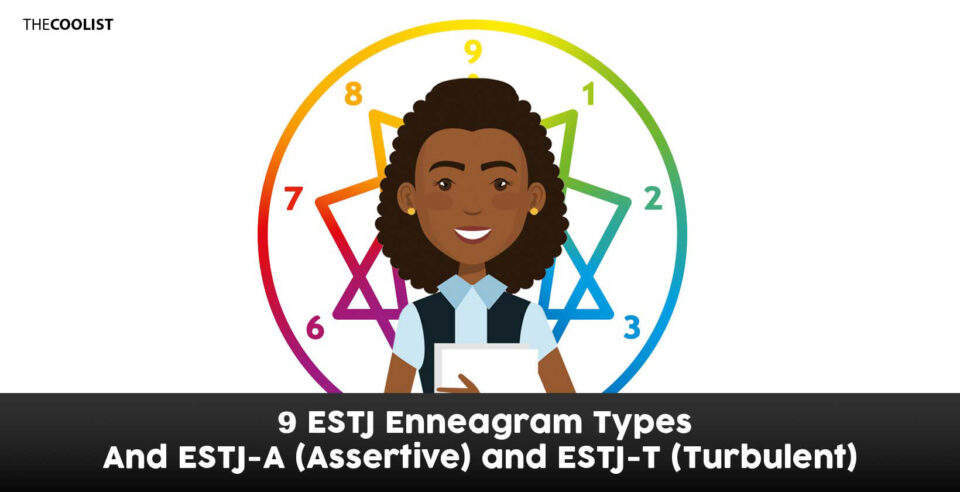 This is because ICs in tech must deal with a lot of ambiguity, collaborate with numerous stakeholders and communicate solutions to people with non-technical backgrounds. Those who demonstrate initiative, a strong work ethic and composure in stressful situations are more likely to thrive in such conditions and remain in their jobs long-term.
Consider what soft skills you already possess and which soft skills are expected in your prospective workplace or chosen industry. For example, if you're good at putting people at ease, you'll be a shoo-in for a client-facing tech role, such as UX designer. If you're an idea generator who excels at finding solutions, you might enjoy wading into legacy code and troubleshooting bugs as a software engineer.
Step 5: Consider your personality type
The easiest way to assess your personality type is by assessing who you are when you're not working. Independent of workplace expectations and social mores of the office, what kind of person are you? Are you talkative or taciturn? Do you relish being the center of attention or do you prefer to let others lead the conversation? Certain personality traits predispose you to certain professions.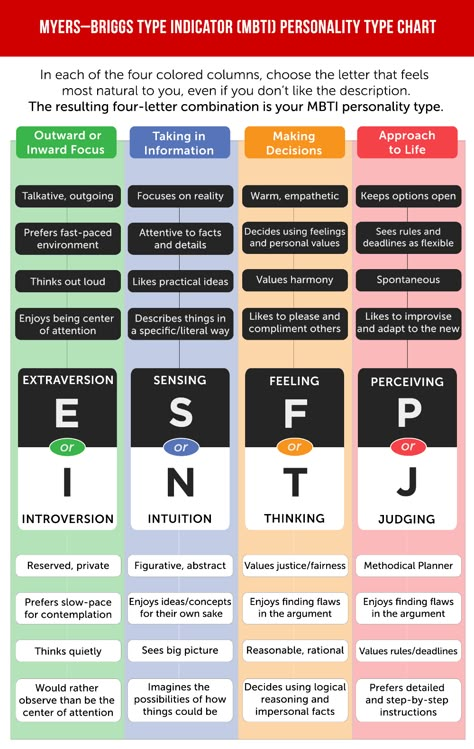 Taking a personality type test such as the MBTI helps, too, because it offers insight into your natural aptitudes, strengths, and weaknesses.
Springboard also has a Career Assessment Test built specifically for this purpose. Try the test here!
Step 6: Consider your interests
Your interests may or may not dovetail with your current skill set, but they're definitely worth exploring if you're looking for a fulfilling career. What are you naturally curious about? What are the topics you enjoy reading about on Quora or Reddit? What are your hobbies? Your interests give a strong indication of the type of work you'll enjoy the most.
How Can Springboard Help You Switch Careers?
Now that you have a better idea of the kind of career you want, you're ready to take the next step. Springboard can help.
Whatever your personality type, there's a job in tech waiting for you. Springboard helps mid-career professionals land jobs in tech through courses in UI/UX design, software engineering, machine learning engineering, data science, data analytics, and more. These online, self-paced courses can be completed in nine months while studying part-time.
Get as much (or as little) help as you need. Each Springboard course matches you with a personal mentor who can guide you through your assignments and job search strategies and offer industry insights. Study at your own pace, and create portfolio-ready capstone projects that matter to you.
Take Springboard's Career Assessment Test. Working with our subject matter experts, mentors, and data from our 3,000+ students, we have built the Career Assessment Test, designed to help you identify the right career path for you based on your interests, goals, and experience. Try the test here!
Have peace of mind with Springboard's job guarantee. Most Springboard courses and bootcamps feature a job guarantee. If you don't land a job in your chosen field within six months of graduating, you will get a full tuition refund.
Learn from the best online resources. Springboard works with hiring managers and industry experts to curate a bleeding-edge curriculum for each course and bootcamp, making you job-ready upon graduation.
Develop job-ready skills with a project-based curriculum. While you learn, build real-world projects that will help you stand out with potential employers and recruiters.
Flexible payment options. For students looking for ways to finance their educations, Springboard offers multiple payment plan options. The deferred tuition plan does not require any tuition payments (after an enrollment deposit) until you secure your new job. Then, students can make small, monthly payments for a year after they start receiving their first paychecks. Unlike a Retail Installment Contract (RIC) offered by some bootcamps, Springboard's deferred tuition option does not accrue additional security interest over time. Additionally, Springboard's partnership with Climb Credit guarantees students a risk-free option for funding your courses via loan over time. To ensure transparency in that students know exactly what they're paying for their courses, Springboard does not offer an Income Share Agreement option.
MBTI FAQs
Below you'll find a list of frequently asked questions about the MBTI.
What are the best MBTI personality types for careers in tech?
WhileMyers-Briggs career matches are only suggestions, and should not be taken as definitive, there are a number of studies and sources to show that some personality types are better suited to careers in tech.
One study published in theInternational Journal of Human-Computer Studies found that ISTJ was the most common personality type in software engineering, with INTJ ranked second (16%) and ENTP third (9%).
ISTJs are practical, factual, and organized problem-solvers who thrive in careers that emphasize facts, numbers, and data.
Meanwhile, INTJs are innovative, insightful, and logical. Their penchant for big-picture thinking and problem-solving suits them for technical careers.
Finally, ENTPs are analytical and theoretical and can solve problems creatively.
Should I take a risk attitudes quiz in tandem with the MBTI to help guide my decision?
A risk attitudes quiz helps you assess your overall risk tolerance. Some people desire stability, order and safety. Others are driven by risk-taking and uncertainty. A risk assessment quiz can help you decide between various career paths, such as whether to start your own business or work for somebody else. It can also help you better understand what type of work environment and role suit you best. Do you want a job that is high-stakes and high-pressure, or low-stakes and low-pressure?
For example, to take a job at Netflix, you need to have a high-risk tolerance. The company's notorious "keeper test" means that if management deems at any point that someone else could do your job better than you, Netflix will let you go (with a generous severance package). The same applies to working at an early-stage startup that isn't yet cash flow-positive.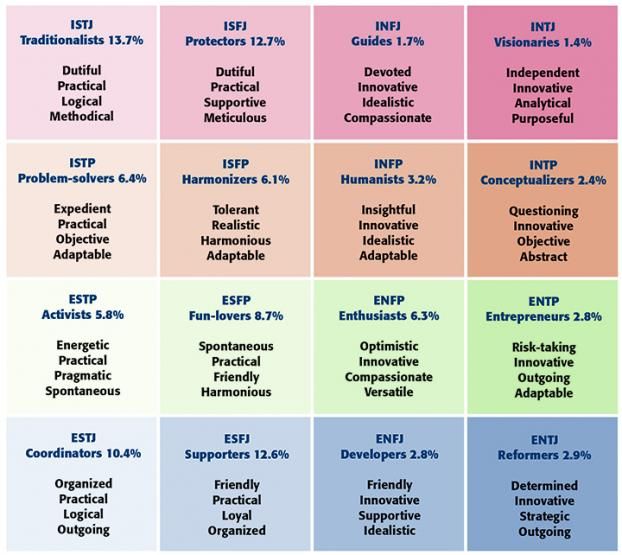 On the contrary, working for an established tech company with no stack ranking promises job security, proven procedures and processes, and less of a need to take risks.
Can any personality type get into computer science or a career in tech?
In reality, personality types aren't cut and dried, and human beings are complex creatures whose ways of perceiving the world and making decisions change over time. While there are certain personality traits that make it easier to succeed in the field of computer science such as an analytical mind and a love of problem-solving, people of any background can become programmers.
While a personality test like the MBTI can be a helpful jumping-off point for figuring out which career paths are right for you, don't let it discourage you from exploring your interests or limit yourself to jobs based on Myers-Briggs.
Tech companies hire for a variety of technical and non-technical positions, from IT to marketing and finance, so there's no shortage of opportunities for qualified professionals regardless of their personality type.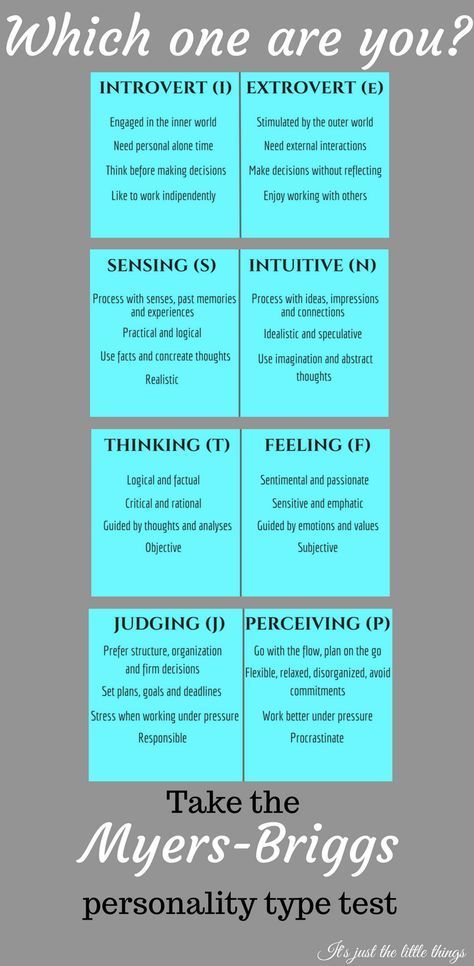 Since you're here…
Thinking about a career in data science? Enroll in our Data Science Bootcamp, and we'll get you hired in 6 months. If you're just getting started, take a peek at our foundational Data Science Course, and don't forget to peep our student reviews. The data's on our side.
Personality type according to Myers-Briggs typology and career Myers-Briggs Typology
By admin Reading 10 min Views 625 Updated
Do you have to find the strength every day to cope with the standard 8-11 hour work day and flashes of inspiration that visit you only at midnight? Or did you quit a boring job for an interesting project only to find out that you can't be productive without a solid schedule and a confident boss to guide you in the right direction? If your career and work experience doesn't suit your individual personality type, then even your dream job can turn into a nightmare.

This is why your Myers-Briggs personality type can give you important clues about what kind of work can actually make you happy. Whether you're still trying to figure out which career is best for you, or just craving a life change, here's some interesting information about different personality types that you should consider before you book your next job interview.
Myers-Briggs Typology is a personality model developed by Americans Isabelle Myers and Katharina Briggs based on the works of the famous Swiss psychiatrist Carl Gustav Jung. Now there are 9The 0013 approach is widely known in the world and is used to solve a wide range of tasks (from personal growth and development to solving corporate personnel problems). So let's start with notation.
Contents
The essence of the system of psychological testing Myers-Briggs is that, thanks to the identification of a person's personal characteristics, it is possible to predict his inclination to a certain type of activity, where he will feel comfortable and confident.

For this Isabelle Myers and Katharina Briggs identified 4 scales (descriptors) used to study personality (see the table below): attitude or orientation in a situation (common sense - intuition)
Green color - basis for making decisions (rationality - emotionality)
Crimson color - way of preparing decisions (planning - spontaneity)
Let us analyze them in more detail, for clarity, using the table:
Orientation of consciousness in society
Extrovert
Have the ability to social communications
Introvert
Have the ability to know themselves
Attitude or orientation in a situation
Intuition
Orientation in a situation with the help of intuition
Common sense
Orientation in situations with real feelings and facts
Decision-making basis
Emotions
Tend to make spontaneous emotional decisions
Intelligence (logic)
Tend to make decisions based on logical reasoning
Way of preparing decisions and actions
Discretion
Prone to planning, control and careful checking before taking action
Perception
Act quickly.
They can perceive a lot of information and at once through several channels. They are multi-taskers, are good at getting things done under tight deadlines, and don't panic when things go wrong.
on the basis of this structure Isabelle Mayers and Katarina Briggs identified 16 personality types:
1. Personality type ISFJ
You like : Others' care, Clear structure, awareness of
Good, Kind, Kind, Kind, Kind. thoughtful and patient, people with the ISFJ personality type often achieve the most recognition in jobs that involve caring for someone. For example, they do an excellent job of being a nurse, nurse or teacher. You like to know exactly where you are in the system or create a structure that you can easily follow. You are also a rather persistent and purposeful person, responsible even for small details. These qualities often help ISFJs successfully develop various business plans, whether it is opening a restaurant or providing consulting services in an area of ​​interest to them.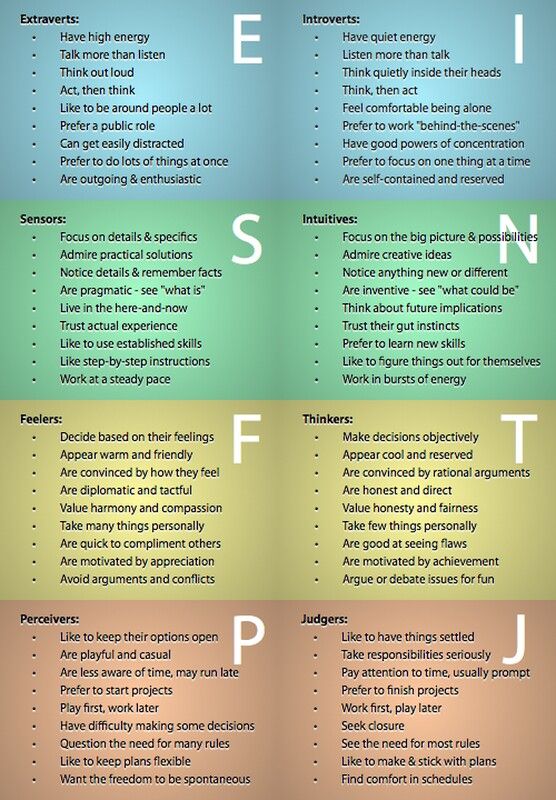 2. Personality type ESFJ
You like : social well-being, concern for others, clear structure, leadership
ESFJ - Personalities like to be in a position where they can lead the process and give instructions to other people. But at the same time, such people are constantly worried about the well-being of others. It is also worth adding your attention to detail and organizational skills (whether it will be a dinner with friends or an important corporate project). These features make you an ideal candidate for positions such as director, advisor, and HR coordinator. You like to define both your role in a particular project and the roles of other people. Type 9 Personalities0013 ESFJ often successfully move up the career ladder and actively participate not only in the activities of the company, but also in resolving various kinds of conflicts.
3. Personality type ISTJ
Do you like : planning, clear structure, organization, independence The characteristics of this type are integrity, practical logic and relentless pursuit of duty, make people types ISTJ are the vital core of many families and organizations that value tradition, rules, and standards, such as law firms, government organizations, or the military.

ISTJs are reliable and capable people, often enjoying the responsibilities of their positions. You are good at doing things on your own, but you can easily fill the role of a team player or project leader when needed. You just want to do your job well and efficiently! When choosing a possible career path, you should pay attention to activities such as accounting, administration, IT and finance. Some people with this personality type may also enjoy careers that involve various kinds of research and study of history. For example, you can become a professor or a scientist.
4. Personality type ESTJ
Do you like : clear structure, leadership, efficiency, logic
In any office or team, it is usually ESTJ personalities that run everything. You may not think about the plans of the company, but you are definitely the person who implements them. You can succeed as a leader by choosing one of the career paths such as finance, consulting, business, or police work.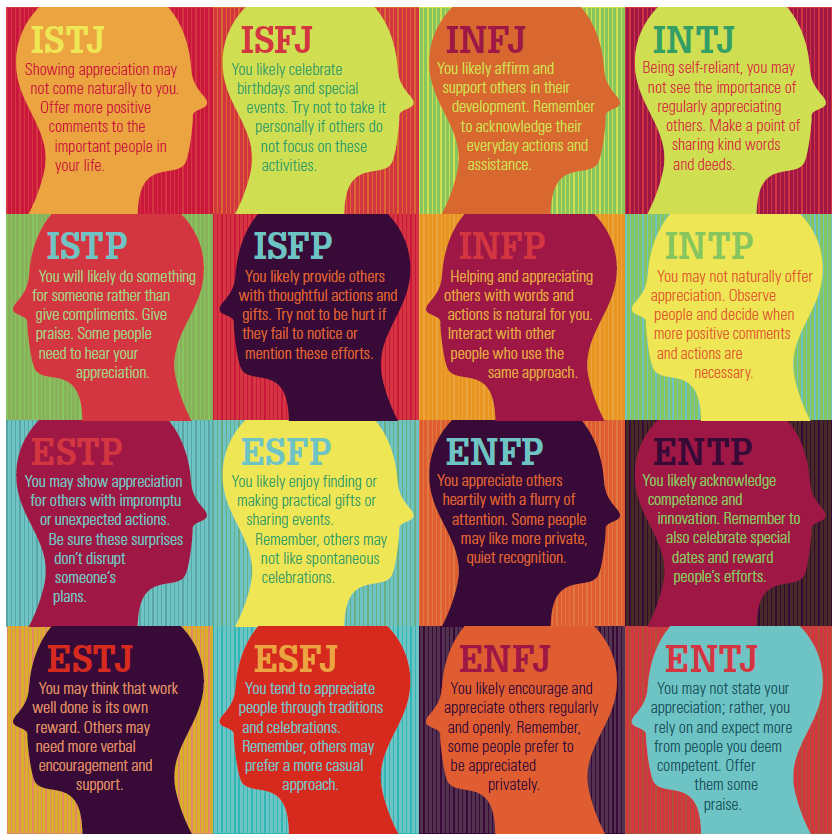 5. ESFP personality type
Do you like : freedom of action, communication, aesthetics, enthusiasm
People who fall into this category are usually called artists or entertainers. You are constantly on the lookout for an inspiring environment in which you can express yourself and your individuality. You dislike calmness, appreciate beauty and aesthetics, and have a natural ability to involve others in what you do. You will feel great as a stylist, designer, artist, teacher or comedian.
6. Personality type ISTP
You like : technical complexity, logic, analysis, independence their duties and receive the certain freedom they need to carry out their tasks effectively. You know how to work with big data and analytics, you can easily understand the principles of operation of various systems and mechanisms. All these qualities can make you a good engineer. You will also be suitable for areas such as surgery, carpentry and mechanics.

7. Personality type ESTP
You like : novelty, spontaneity, passion, problem solving
ESTP are sharp and courageous individuals who quickly respond to emerging problems. You enjoy working in an environment that is constantly changing and transforming, as you will never be bored in such an environment. Quick adaptation to any circumstances is one of your most important traits. While you enjoy being part of an organization and working with clients, you prefer independence when it comes to your thoughts and actions. You will excel in areas such as sales, being a firefighter or paramedic, surgery, engineering, and entrepreneurship. For you, the main thing is dynamics, new challenges and daily solution of interesting problems.
8. Personality type ISFP
Do you like : freedom of action, creativity, independence, sincerity
Of all the personality types described in this article, it is ISFP who need free space the most.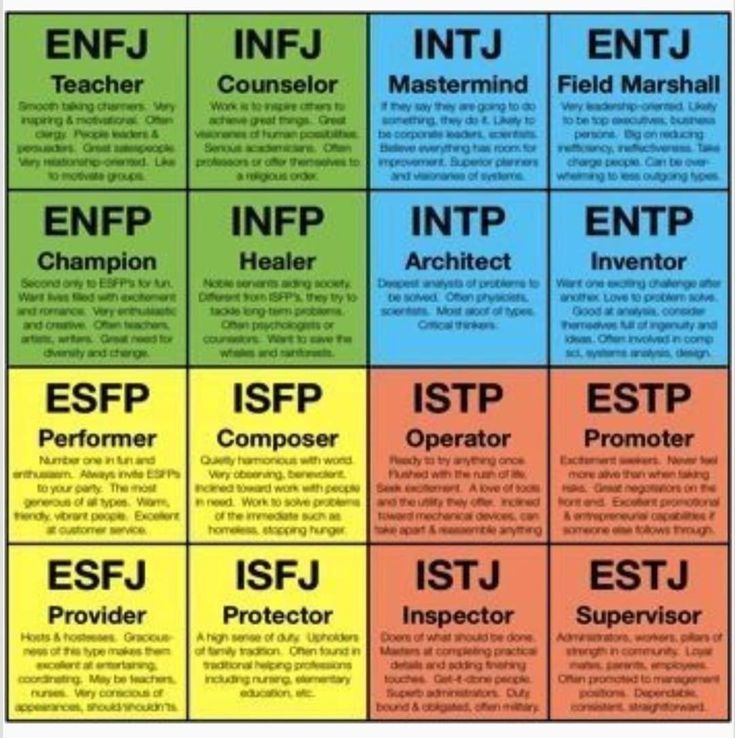 They need this freedom in order to be creative and live by their own rules. You don't like being in an environment that limits you in some way. For example, you feel uncomfortable when you are forced to obey rules, follow company policies, or work to a fixed schedule. You enjoy unusual work situations and being your own boss. You have excellent taste and imagination, which is why individuals like you often succeed in careers such as artist, designer, photographer, creative director or stylist. As long as you have the ability to think abstractly and apply your unique skills, you will be happy.
9. ENFP personality type
You like : freedom of action, leadership, visionary ideas, novelty
ENFPs are born leaders and usually develop successfully when they are appointed to various leadership positions. You can actively show your empathy for others, but at the same time have the ability to take active measures in difficult situations. This makes you a force to be reckoned with in non-commercial and public relationships, as well as entrepreneurial activities.
You want to turn dreams into action, so you can thrive in leadership positions that give you some leeway.
10. INFP personality type
You like : independence, well-being, creativity, varied tasks
Personalities belonging to this type want to do something meaningful. At the same time, they can be part of an organization that does what they believe in, or realize themselves through creative activities. You are likely to have creative thinking, strong writing and research skills. Roles such as a writer, professor, scientist, or artist would suit you. Despite your reputation as a slow and methodical person, you can also be very practical and fit in well with the system, for example, in search of human resources or social work.
11. Personality type ENFJ
You like : harmony, creativity, innovation, leadership
ENFJ are natural actors who can instantly capture the attention of an audience, as well as become an excellent leader.
You know exactly how to effectively rally a group of people, but at the same time you can work productively towards interpersonal or humanitarian goals. Many people who fit this description excel in areas such as coaching, psychotherapy, acting, directing, consulting, and politics. Any profession that allows you to show empathy, as well as use charisma and the power of persuasion to achieve results, will allow you to successfully display your abilities.
12. Personality type INFJ
You like : social interactions, well-being, analysis, complex problems
INFJ are outstanding, intellectually developed, but very reserved personalities. You like to make contact with other people and humanity in general, but maintain a certain distance to save your own energy. You love challenging problems, but prefer to work on them alone rather than as part of a group. INFJ - Individuals perform well in positions such as occupational therapist, consultant, researcher, doctor, or teacher.

13. Personality type INTJ
You like : problem solving, independence, analysis, forward thinking
INTJs are obsessed with finding the best solution to complex problems. You are most likely to be happy doing work that allows you to independently develop theories and discover new ones that can improve the performance of the organization, as well as the world as a whole. A career as a scientist, engineer, architect, writer, or researcher will help you reach your full potential.
14. Personality type INTP
You like : logic, analysis, novelty, innovation
INTP - individuals like to work alone on new interesting tasks, the creators of which are themselves. You prefer to spend your time and resources innovating and working on something completely new, as well as dive deeper into the study of what has not received enough attention before. You don't want to be part of a long-standing system where nothing new can be found.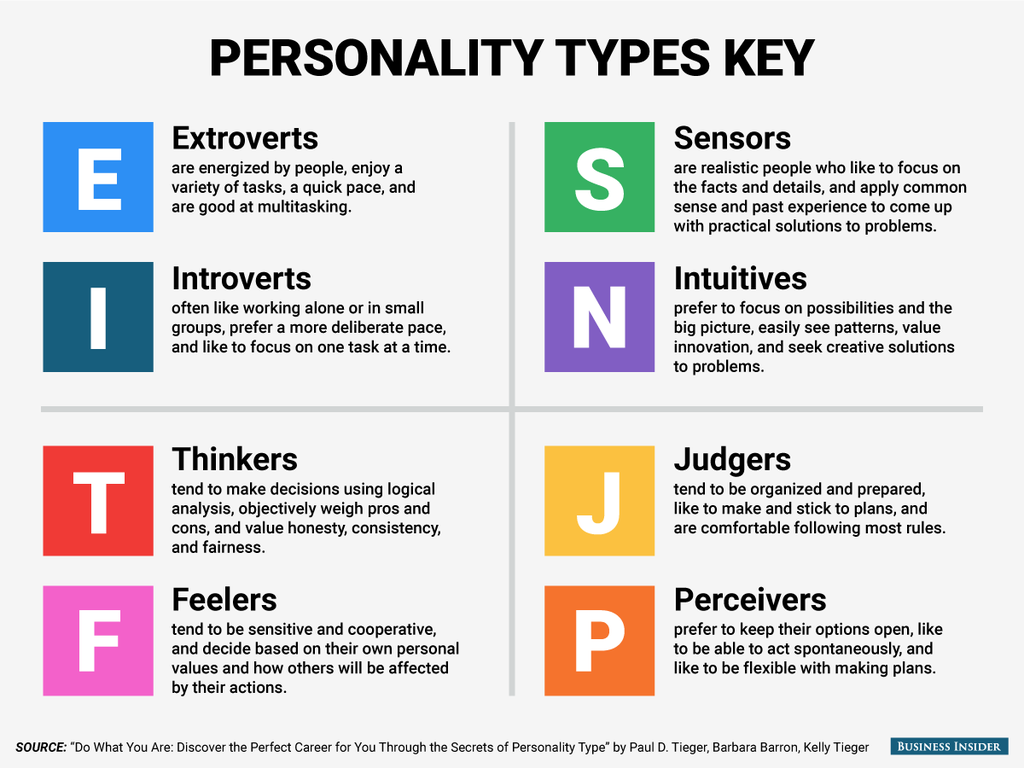 You may be interested in fields that rely on theoretical knowledge (physics or psychology), as well as careers based on logical thinking. You can probably excel in engineering, medicine, chemistry, and economics.
15. Personality type ENTP
You like : freedom of action, inventiveness, interconnectedness, problem solving process
ENTP have the most difficulty finding a career path that suits their abilities and desires. If you're frustrated in your current position, it's most likely because you lack diversity and development within the job. You appreciate the opportunity every day to solve new problems and cope with complex challenges to your abilities. You are ideally suited for a job that combines both active social interactions and provides a certain freedom of action. The reason is that you like the balance between thinking in solitude and feeding on the social energy that appears only in the process of well-coordinated teamwork.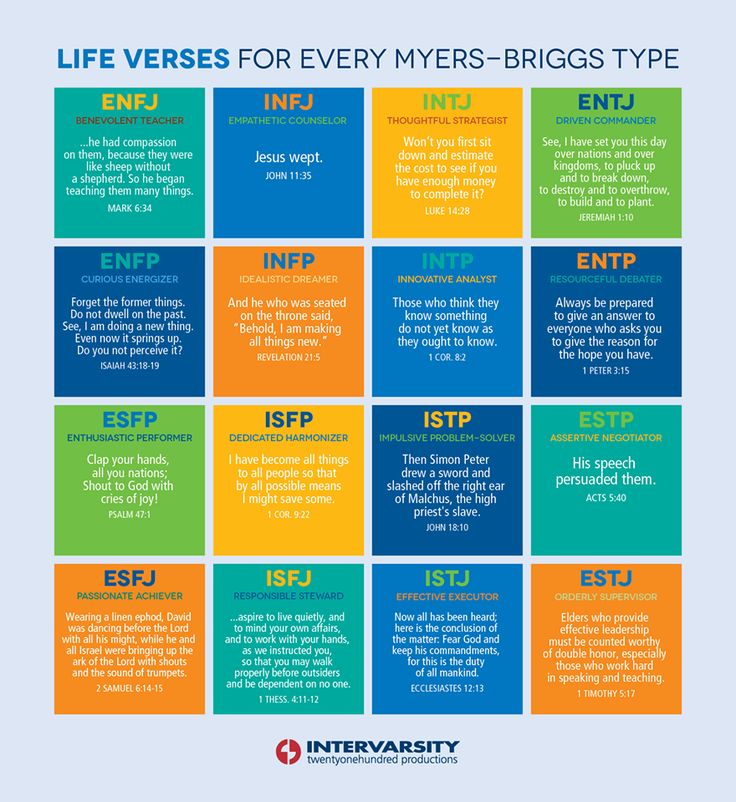 You will do well in the role of an entrepreneur, journalist, researcher, doctor or engineer.
16. Personality type ENTJ
You like : leadership, strategy, insight, complex problems
ENTJ must be engaged in the realization of their own goals or objectives that they really believe in in order to feel happy. You will excel in leadership roles, managing the activities of individuals or entire teams, as well as realizing yourself as an entrepreneur. You have good logical thinking and analytical abilities, and you also have the power of persuasion. You will excel in developing your own business or startup, as well as working in areas such as finance, sales, and legal regulation.
Best Careers for ISTP Personalities • BUOM
By Indeed Editorial Team
December 6, 2021
Myers-Briggs Personality Type The ISTP is typically a practical person who excels at problem solving and likes to work alone or in small groups.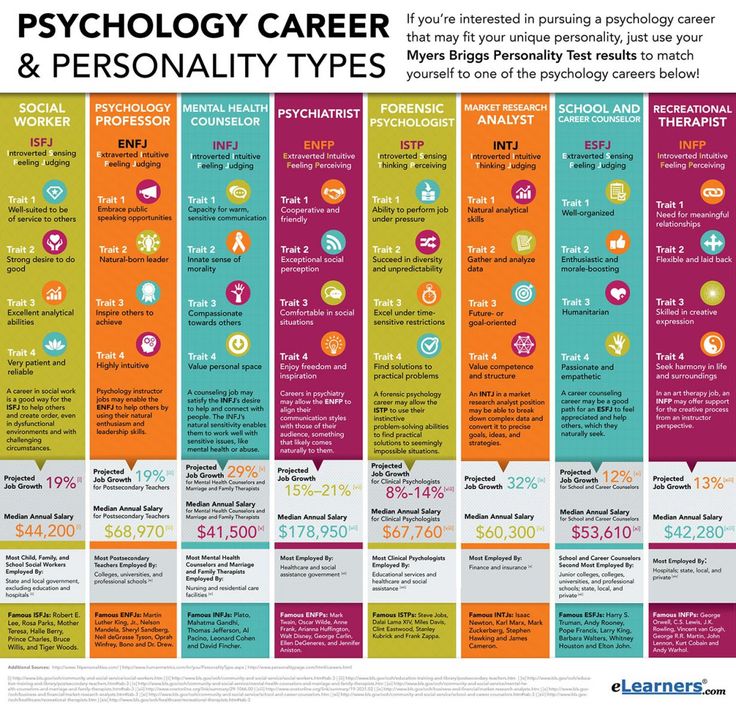 This personality type excels in technical subjects and understands how things work. In this article, you'll learn more about which personality traits are associated with ISTP types and which careers are best suited to their abilities and interests.
Personality Survey ISTP
The Myers-Briggs Type Indicator Test categorizes people as one of 16 personality types based on four main characteristics. The four key traits of the ISTP type are introversion, sensory, thinking, and perception. People with this personality type rely on information and facts when making decisions. ISTP types are also very adaptable and insightful.
In their work, ISTPs are known for their ability to solve problems in practice. They prefer to do most of their work on their own and can clearly focus on the task at hand. ISTP types tend to be quiet and observant, but they work well with others when needed.
Many ISTPs pursue careers in which they can achieve tangible results. Many prefer analytical or technical challenges that allow them to apply practical solutions without the bias or emotional considerations that distract them in the work environment.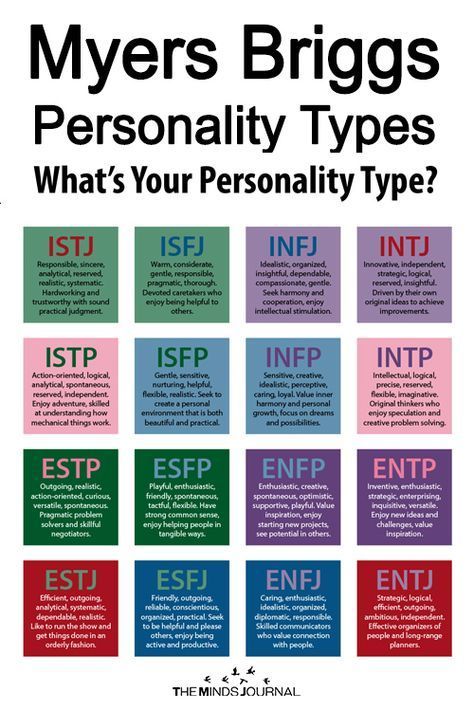 When problems arise, they can adapt and find a quick solution. This personality type values ​​efficiency and logic in their work and is known to go the extra mile to see a project through to completion.
Reflective
ISTP Careers
ISTPs generally enjoy suggestive work with a practical element. They are well suited for careers that require the use of their practical skills and technical interests. Here are some of the best ISTP career matches to consider if you have this personality type.
1. Engineer
Any engineering job is great for an ISTP personality type. Their analytical mind is able to understand the complex inner workings of things. For example, as a computer hardware engineer, the ISTP type may enjoy troubleshooting and building efficient computer systems.
Engineering tasks also use the abilities of this personality type. critical thinking skills preference for logical decisions. ISTPs love the fact that engineering produces tangible results that have practical implications in the real world.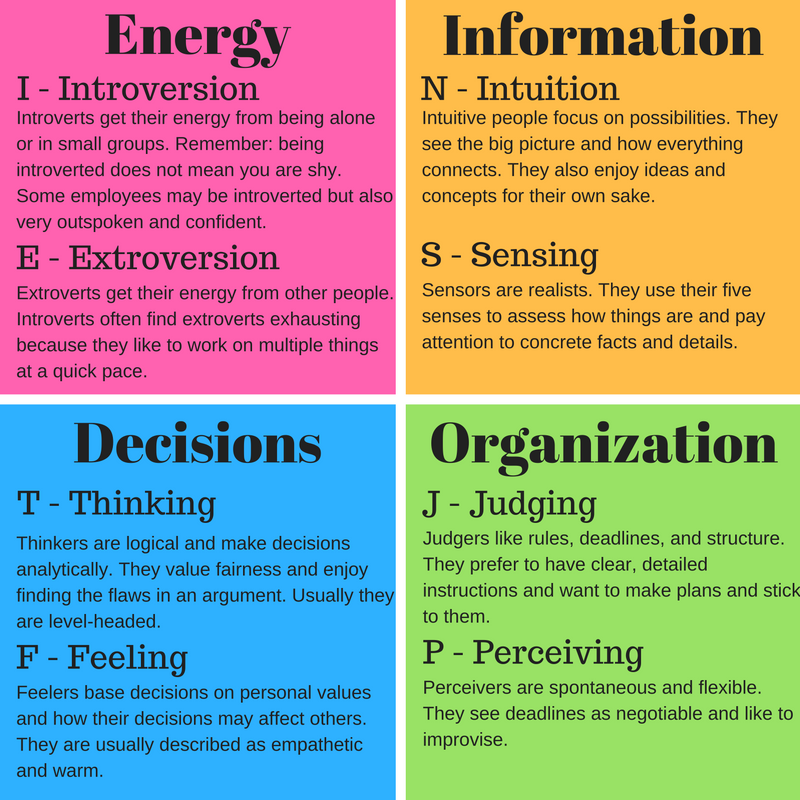 The independent nature of this work also attracts ISTP types.
2. technician
Like engineering, the job of a technician requires knowledge of the ins and outs of complex equipment. ISTP personality types are well suited for this type of work as they enjoy fixing problems. Whether they work with aircraft, HVAC equipment, or electrical systems, ISTP types can put their problem-solving and logic skills to good use in this career.
People with this personality type are great at installing, maintaining and repairing a wide variety of equipment. Many technicians work individually or in small teams, which appeals to the introverted nature of ISTP types.
3. Builder
Construction work gives ISTPs the opportunity to participate in practical projects with a practical purpose. Those who like to work actively enjoy the physical element of building and repairing buildings. It also makes it possible to find logical solutions for building problems. ISTP types are detail oriented, which helps them make sure every task is done correctly and efficiently.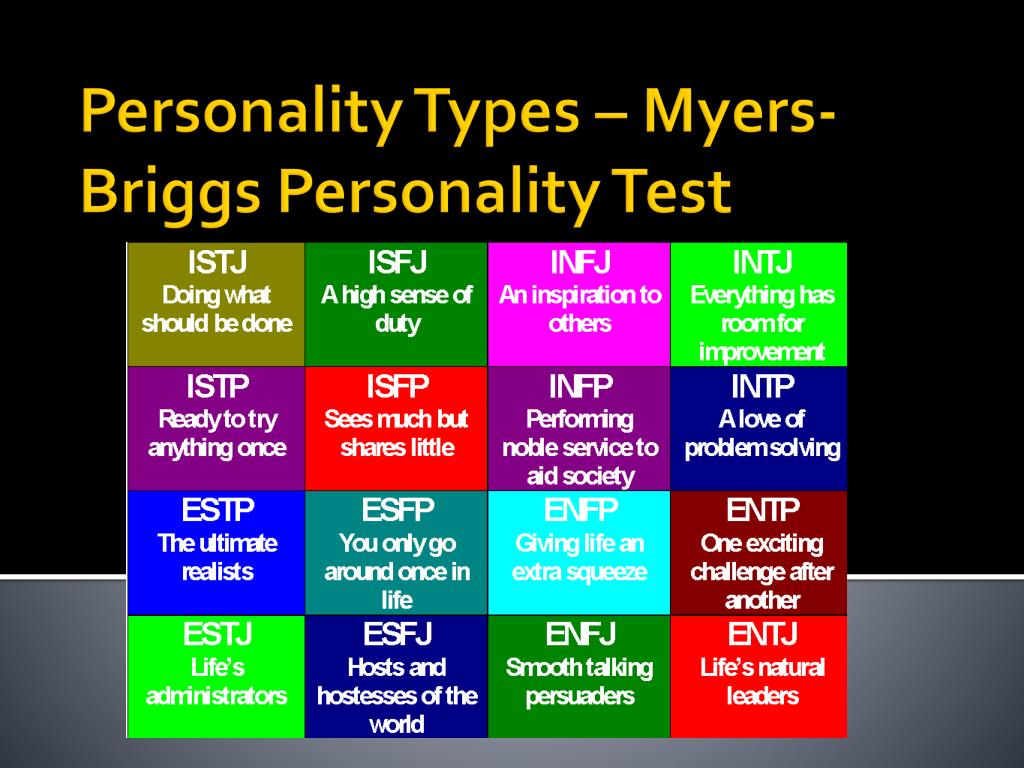 4. Inspector
Occupations such as building and sanitation inspectors are attractive to ISTP types because the job requires an analytical, detail-oriented mind. This type of personality is able to memorize and apply a variety of rules and regulations. ISTP types don't like to rush things, so they will spend the time it takes to carefully check every check. The independent nature of the work appeals to quiet ISTPs.
5. Driver
Handling expensive and potentially dangerous equipment requires intense concentration and attention to detail. Since ISTP personality types excel in both of these areas, they are well suited to work as a machinist. This is also a great job for ISTP types because workers can see the fruits of their labor in real time. The machinist works alone, allowing people with this personality to enjoy the quiet, intense work they prefer.
6. Medical Examiner
Forensic science requires excellent attention to detail, problem solving skills and critical thinking skills.

For these reasons, it is great for ISTP types. It involves physical evidence such as fingerprints and DNA, and much of the work takes place in a quiet laboratory environment. From collecting and analyzing samples to writing reports and recalling details while testifying in court, the job requirements of a forensic scientist make good use of traits associated with the ISTP personality type.
Which career path should an ISTP avoid?
Certain professions are not suitable for ISTP personality types due to the nature of the job. The following jobs are not preferred as ISTP assignments:
Artist: Although ISTPs like to create tangible things in their work, they prefer hands-on work to creative pursuits.

Clergyman: As with social work, this career path is not suitable for the type of ISTP who prefers logical, analytical tasks.

Manager: ISTP types prefer to work on detailed tasks rather than dealing with peers and shared projects.