My test central
Join My TestCentral (MTC)
With MTC you can access certain service-specific testing and certification reports whenever you need them – from any computer with Internet access.
My TestCentral is an online archive of test reports. Stored in a highly secure portal environment, your reports will only be viewable to users you choose. You maintain total control over who can access your reports. Registration is easy, fast, and free.
Sign up for My TestCentral today | Login to MyTestCentral
Security
A secure dedicated section on the www.intertek.com web site enabling customers to access their individual accounts and test reports.
24/7 Access and Speedier Time-to-Market
Ability to access reports, premium content and other relevant client account information 24/7. This helps our customers obtain greater efficiencies in bringing their products to market faster, and enables speedier access to their test data and results.
Green and Environmentally Friendly
MTC enables both Intertek and client organizations to be green and environmentally friendly by making all reports available online, and eliminating the need for paper reports and documentation.
This will reduce all parties' carbon footprint, helping Intertek and its customers live by dictates of corporate social responsibility.
Record-Keeping
MTC is offering the added benefit of record-keeping on behalf of our customers. Going forward, customers can have peace of mind in knowing that their organization's testing history and test reports are stored in one secure location with Intertek.
Historical Memory
Using MTC, Intertek customers have security both in terms of their ability to retrieve relevant testing reports and history. MTC offers continuity to the customer organizations with respect to assurances should staff changes occur within their organization, the "historical memory" of their organization's testing will be intact with Intertek.
Account Access Control
MTC allows Client Administrators to assign different levels of access to the specific users within their organizations, thus controlling what type of information is available to whom.
Sign up for MyTestCentral today | Login to MyTestCentral
Need help or have a question?
+49 711 27311 152
UK/EIRE:

+44 116 296 1620

Nordics

+46 8 750 0000

AMER:

+1 800 967 5352

S. AMER:

+55 11 2842 0444

APAC:

+86 400 886 9926

Benelux:

+31 88 126 8888

UAE

+971 4 317 8777

India

+91 11 4159 5408

Hong Kong:

+852 2173 8888
COVID-19 Testing Information
COVID-19 Testing Information Note: Javascript is disabled or is not supported by your browser.
All content is viewable but it will not display as intended.
Skip to content 3
Home >
COVID-19 Home >
COVID-19 Testing Information
COVID-19 Home
en españolFacebookInstagramTwitterYouTubeSubscribe
Texas Case Counts
If you have symptoms or had a known exposure to someone with suspected or confirmed COVID-19, you should be tested, regardless of your vaccination status. There are multiple Testing Options available to Texans. Also, the different Types of COVID-19 Tests look for different things, including current infection versus past infection.
Testing Options
People can get tested for COVID 19 at public testing sites and drive‑thru locations in certain parts of Texas. Self-test kits are also available and can be performed at home or anywhere else.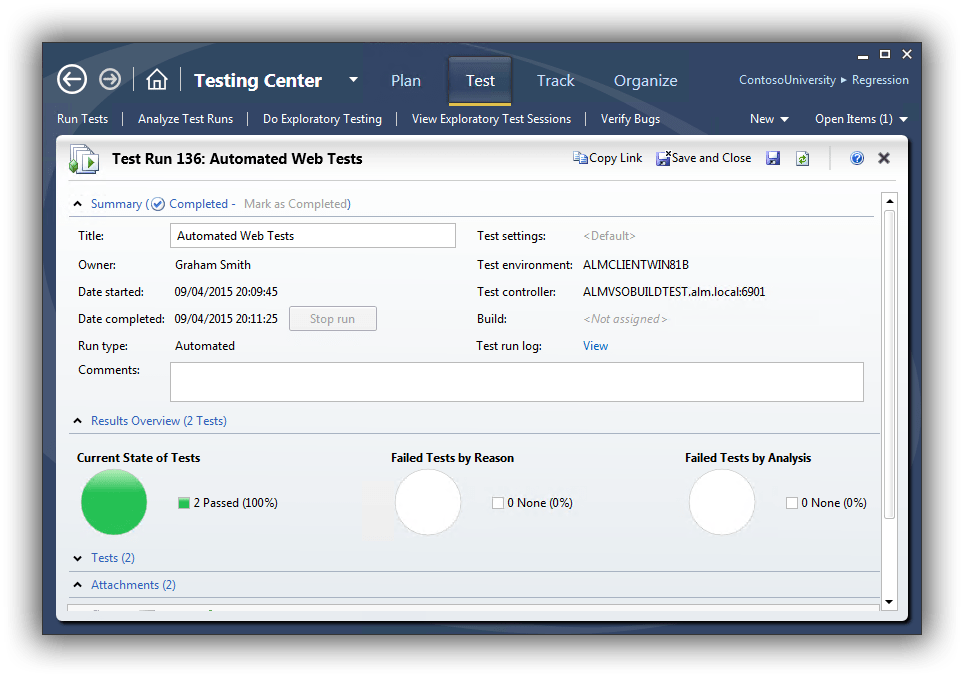 Self-Testing at Home
A self-test produces fast results and can be taken anywhere. You can use self-tests if you have COVID-19 symptoms or have been exposed to someone sick with COVID-19, or even if you don't have symptoms. Call your local pharmacy to ask about whether they have self-tests available.
Learn more about Self-Testing (CDC). Visit FDA's website for a list of authorized tests. Some self-tests may have age limitations.
If you take a self-test and get a positive result, tell the people you might have seen recently and find recommendations for quarantine and isolation (CDC). Call your healthcare provider if you have questions or concerns about symptoms, or if you are at higher risk for developing severe illness.
Texas COVID-19 Test Collection Sites
COVID-19 testing is available at local health centers, clinics, and select pharmacies, often at no cost. Please always call ahead to verify availability, check insurance coverage, or make an appointment as necessary.
Find a Health Center (U.S. Health and Human Services)
COVID-19 Testing Near Me (Google Maps)
CVS Health
Walgreens
Local Independent Pharmacies
Walmart in partnership with Quest Diagnostics
Curative.com
Things to consider when looking for a public or drive-thru testing site:
Do I know the screening criteria for the public/drive-thru testing site?
Do I know the operating hours for the public/drive-thru testing site?
Do I know if I need a referral from my doctor before I visit the public/drive-thru testing site?
Do I know if the public/drive-thru testing site is covered by my insurance provider and/or how the billing process works?
Do I know what type of test is offered at the public/drive-thru testing site?
Do I know how to get my testing results?
Call ahead or visit the testing site website for information, as screening criteria and operating hours may change.
How to get your COVID-19 test results from LabCorp or Quest:
Please follow the instructions provided on your testing receipt. If your specimen was sent to LabCorp or Quest Diagnostics to be tested, see the instructions on How to Log in to LabCorp and Quest Diagnostics (PDF, V.1.0, released 3/31/2020) to obtain your COVID-19 test results online.
Types of Tests for COVID-19
Find more information about the different types of tests for COVID-19:
Test for Current Infection (CDC)
Test for Past Infection (CDC)
▲ Top
---
This page is being updated as new information becomes available.
Last updated February 28, 2022
Test reports - Visual Studio App Center
Article
Reading takes 5 minutes
When running tests in the App Center test, we will generate summary and detail reports for
test run
tests
devices.
After the test run is complete, these reports can be viewed in section Tests in the App Center.
Review App Center test Core concepts to understand the terms and concepts used below.
Switching to test runs
Starting from the My Apps App Center page, select the app, and then select Tests from the navigation list. At Test Dashboard displays all test runs in the default test series for this application.
Test Runs Dashboard
Note
The dashboard will only show the 50 most recent test runs for the selected test row.
Green or a check mark on a green background indicates transmission and red or lightning on a red background indicates a failure in all test reports.
Button "Test row " filters or creates a test row.
The button "New test run " launches a wizard that helps you create an example command line to submit a new test run.
The "Number of Tests" figure shows the test log in the upper left corner with the number of tests passed and the tests that failed. Click this graph to jump to a specific test run.
Figure "Peak memory " The test run log for the peak memory consumed by the application is displayed in the upper right corner. Click this graph to navigate to a specific test run.
The Test Runs list displays summary test results, including date , duration , status , results and number devices . When filtering by test series, only test runs from the selected test series are displayed.
Click a test run to view the test run summary page for that test run.
Test Run Summary
Click in the Test Runs navigation list on the left to view the test run summary in the details pane. The details panel shows:
The date and time the test run was submitted.
Number of devices in test run.
Execution time for test run. Runtime is the total time that has elapsed since the test run was submitted until the final reports are available for viewing in the App Center test.
Number of tests in the test run.
Figure tests passed shows the percentage and number of tests passed. In order for to pass the test, each device must be submitted in a test run.
Figure "Devices" shows the percentage and number of devices that passed all tests.
The test list shows the tests in the test run.
Click a test of interest in the details pane and the test overview page or test details page will open depending on the number of devices in the test run. If there is one device on one device, App Center opens Test Details page and if you have multiple devices, the app center opens the test overview page where you can go to the test details page for a particular device.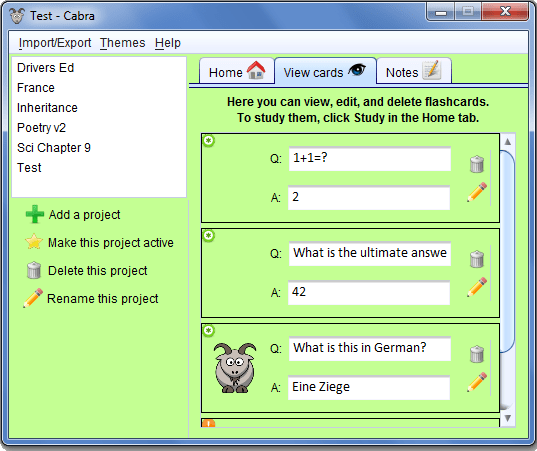 Test run overview
This page only appears if there are multiple devices in the test run.
The navigation list "Tests " displays the test step name or test label on the left. Navigate by clicking in this list or by scrolling up and down using the "k" (up) or j (down) keys.
The details pane shows screenshots for each device in the test run for the selected test step. The device version and OS are listed below the screenshot. The filter icon in the upper right allows you to filter by various device attributes such as form factor, CPU, and OS version.
Click the screenshot to go to the test details page for this device.
Download Full Screenshot
To speed up page rendering, all screenshots will be resized to fit multiple browser window sizes. For larger screenshots, the test report is automatically rendered using the 50% screenshot. The API can be used to download full size screenshots, getting a test report https://openapi.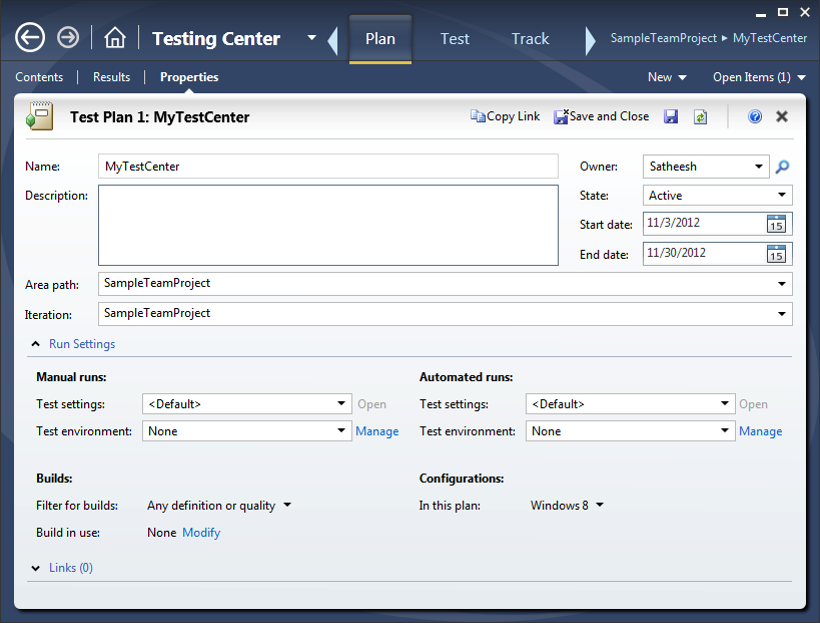 appcenter.ms/#/test/test_getTestReport and getting the step report (step_report_url). The step report will have a field named original (/deviceScreenshots/*/screenshot/urls/original) that will indicate the full size of the screenshot.
To learn how to use the App Center API, follow this link.
Test details
The navigation list "Tests " displays the test step name or test label on the left. Navigate by clicking in this list or by scrolling up and down using the "k" (up) or j (down) keys.
Test name , device version and OS are listed at the top of the page.
A screenshot is displayed for the selected device for the selected test step.
Information icon displays device information such as memory, CPU speed, and measurements.
Click the Logs icon to navigate to the test logs page .
In the diagram equipment usage displays memory usage and CPU during the test.
Duration indicates the completion time of this test and test step. The test time shown here is the test time from the displayed screenshot and the selected test step to the next screenshot. This is not the end time for this screenshot.
Test logs
Tabs at the top of the page include test logs and device logs . Others may exist depending on the testing framework used. The Stack Trace tab opens if any stack traces were recorded for this device for this test run.
Test Logs tab
Click the Test Logs tab at the top of the page.
Test logs and platform specific logs are output from the test framework and provide clues as to why the test failed or issues related to the test framework.
Stack trace tab
Click the "Stack trace " tab at the top of the page.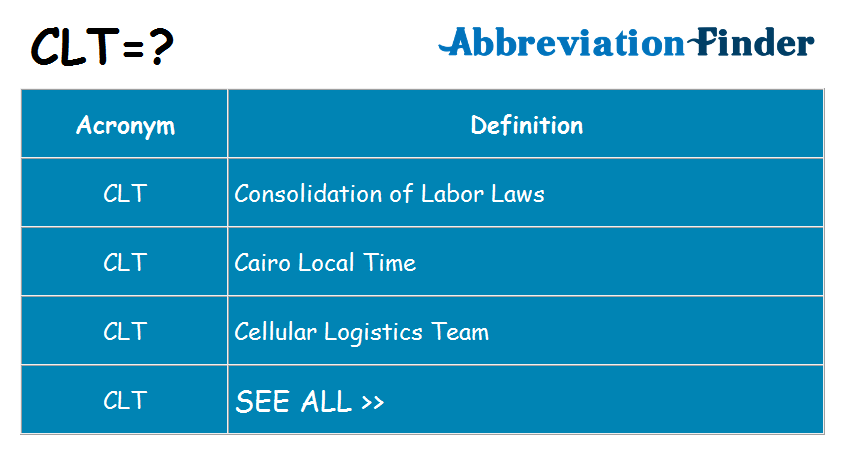 Stack traces are errors captured during a test run. All stack traces should be examined along with test logs and device logs to provide additional context for troubleshooting applications.
On iOS, a stack trace refers to any problems with tests. In Android, if the application code is included in the stack trace part, it matters.
Device Log tab
Click the Device Logs tab at the top of the page.
The device log is the output of a device during a test run. Click "Download device log " to access all device log files. When the log file starts downloading in the web browser, you can use the web browser to save the file locally and use local tools to check the log. Saving a file locally is usually faster for multiple searches or for a large number of device log files.
Get help
You can contact support through the App Center portal. In the upper right corner of the screen, select the help menu (?), and then select "Contact Support".
Our dedicated support team will answer your questions.
If you need help with a test run, go to the test run and copy the URL from your browser and paste it into a support conversation. The test run URL looks something like this: https://appcenter.ms/orgs/OrgName/apps/App-Name/test/runs/77a1c67e-2cfb-4bbd-a75a-eb2b4fd0a747
"We are not afraid to be the first": the St Petersburg University Testing Center promotes the Russian language around the world
Read about it in the interview i. about. Director of the Center for Language Testing at St Petersburg University Dmitry Ptyushkin.
St Petersburg University has been involved in language testing for over 20 years. Please tell us how many such centers are already open today?
Currently, 70 St Petersburg University testing centers operate in 30 countries around the world, from Buenos Aires to Tokyo. Every year our geography covers new countries and cities. For example, in 2017 we did not work in Denmark, now the University has opened two centers there.
This year, the first test sessions will take place in Hungary, France and Romania. The number of testing centers in Brazil has increased: if last year they were in three partner language schools, now they are in six. At the same time, we are trying to ensure that activity in the previously created centers not only does not fade away, but develops: it is important for us that an increasing number of people participate in test sessions. Since 2016, the number of people tested abroad has doubled. But there are also about 50 centers in Russia, and besides, we test quite a lot directly at St. Petersburg University
~1400

90,014 foreign students passed the exam in Russian as a foreign language at St Petersburg University.
How many centers were there before? When and in connection with what did they begin to open actively?
Activities to create them have been actively carried out for the last three years — in 2015 there were only 11 such centers, and the tests themselves have not been updated for years.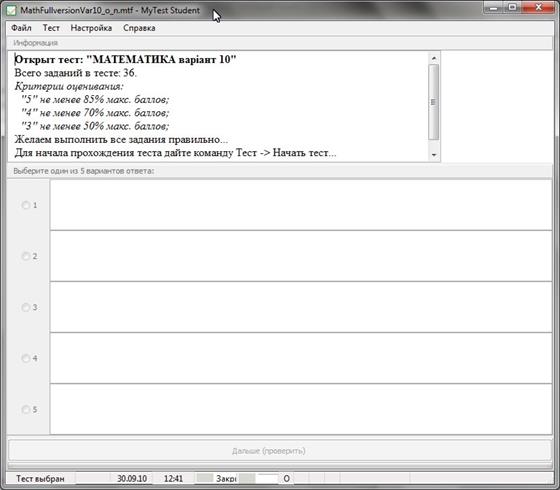 For example, in one of the tasks there was a question: "Tell us what Russia will be like in 2015." All this is morally obsolete, and we decided to put this system in order. Some believe that the state testing system is something stuck in the past, uninteresting and intended only so that people can go to study in Russia. We decided to fundamentally change the approach and put at the forefront, first of all, the motivating factor - to perceive the test not as a protective measure, but as a stimulating one. This is a means to test yourself and believe in yourself.
It's hard to say whether it was easy for us at first or not. For the first six months, employees of the SPbU Language Testing Center sent emails every day with proposals for cooperation, and at first no one responded to them. But at some point, ten answers came in two days, and our activities began to develop. We have always tried to act in such a way that representatives of foreign testing centers see us not only once a year during a test session, but constantly keep in touch with us and participate in a methodological exchange.
Our task is to provide our partners with a full range of services. It is important that from the moment when the student just started learning Russian, until entering the exam, he and his teacher receive everything necessary to prepare well for testing.
The university maintains its overseas testing centres. We edit the educational programs of the centers, hold seminars for teachers (there were 53 last year alone) and students. We have prepared open tests that anyone can download. The SPbU Language Testing Center tries to respond to all emerging questions so that people feel supported and understand that the University is not located somewhere far away in Russia, but very close and ready to meet them halfway. This attitude does not go unnoticed, so they began to contact us more and more often. Now the University is showing quite a high interest all over the world: if last year we signed ten cooperation agreements, then this year we have already signed the same number, and several more are under consideration.
I think this work will be brought to its logical conclusion and this year the test sessions will be held in new foreign testing centers.
How many testing centers are typical for Russian and foreign universities? In your opinion, does St Petersburg University have a lot of them, or is it still not enough for such a large scientific and educational center?
I can say right away that people who study Russian as a foreign language are real fans. Moreover, it is people who are the most valuable thing in all testing centers at St Petersburg University. You can represent a large organization, but not be interested in running tests, and therefore not succeed. But there are small language schools or children's leisure centers where interested teachers work. Such schools are attended by many students who want to test their knowledge of the Russian language. And this is often more important, so we first of all believe in a person.
If you look at the information in open sources, St Petersburg University is the leader in Russia in terms of the number of testing centers, but as far as foreign organizations are concerned, the numbers here will be different.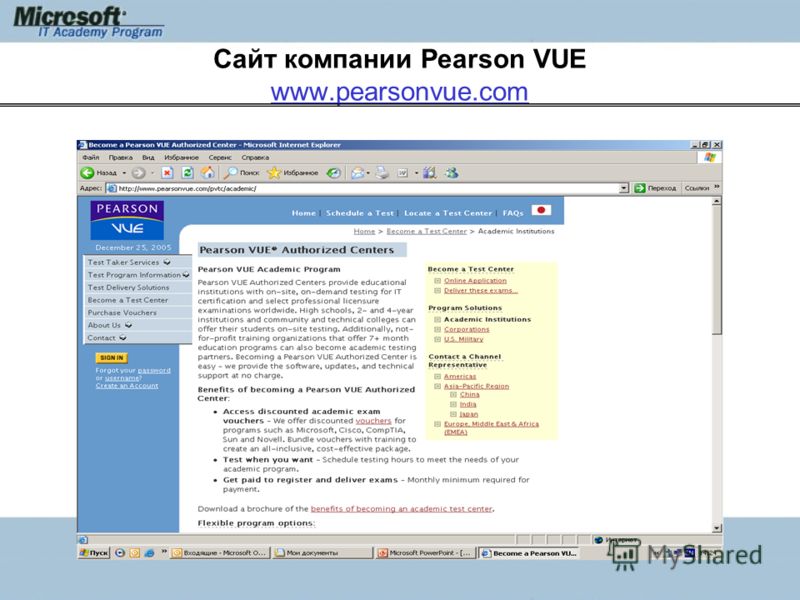 Take, for example, the University of Cambridge - its test results are recognized by 20,000 organizations around the world, and five million people take an English exam every year, and it has much more testing centers. Or the German Examination Center ÖSD, which has 400 centers around the world, and it's not even a leader in the field of German. Therefore, St Petersburg University certainly has something to strive for.
Unfortunately, the quality of service provided by the TORFL system did not meet the needs for many years, but now it is one of the priorities of our center. Testing cannot be regarded as a kind of philological event, it is a full-fledged service, and an important one at that: in Poland, obtaining a certificate entitles you to a significant increase in salary, in Greece it is recognized in a number of organizations and also allows you to receive benefits. I also note that earlier work was not always carried out related to obtaining recognition of the TORFL certificate in other countries and tracking the degree of its recognition.
But now the University is actively engaged in this. Rector of St Petersburg University Nikolay Kropachev discussed testing issues during a meeting with the President of Iceland, in addition, we are currently working on the recognition of the TORFL certificate in Iran. With the participation of St. Petersburg University in Italy, this document was recognized at the state level and entered into a special list of the Ministry of Education, so now it can be used for academic, work and other purposes. For the scale of Europe, St Petersburg University has few testing centers, but the degree of intensity with which we create them allows us to say that in a few years there will be more than 100 of them. And this will already be a significant result that has never been achieved by any Russian organization.
Among the testing centers in our country and in the whole world, there is certainly high competition. How do University centers exist and develop in this environment?
In addition to the state system of testing Russian as a foreign language, there are a number of similar systems in other states - both multilingual, where the Russian language is one of the components, and national.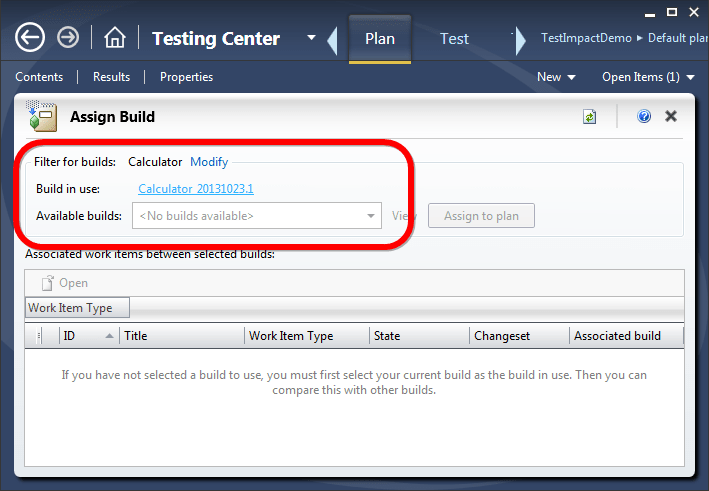 I can say that some of them are better recognized in their countries than TORFL. However, it is important to look at the content of the test, what exactly it checks. For example, China has its own national testing system for Russian as a foreign language, and it does not have a "Speaking" subtest, so oral speech is not tested at all. But in the test there is a lot of country studies and you can learn, for example, about the Ob River. The requirements that apply to the level of knowledge are not always obvious. There is a pan-European scale of language competencies, the requirements of which must be met, and colleagues, in my opinion, do not always withstand this. Somewhere we have a harder time, somewhere easier, but joint hard work leads to the fact that the number of test-takers is growing, which means that our partners are doing their job well. We do not have a single case when the St Petersburg University center closed or stopped working.
What work is being done to set up new centres?
Large enough.
We are trying to enter new markets and are never afraid to be the first, to go where the demand for the Russian language is not obvious. Four people came to the seminar for teachers, organized in Iceland by the St Petersburg University Language Testing Center — it seems that this is not enough, but there are simply no more Russian specialists in this country. It is this approach and the constant desire to develop that attract partners to us. The number of applications to the University related to offers of cooperation in testing has increased. And we still write letters, but they answer us much more often. This is an indicator of good work, while we see how the recognition of the TORFL certificate affects: in Italy, the number of people who want to learn Russian has increased significantly. But in China, there is already enough work, since many go to study in Russia.
An important circumstance is that St Petersburg University recognizes a certificate in Russian as a foreign language - this document gives additional points and significantly helps those entering the state line.