Mental state test
Take a Mental Health Test
Online screening is one of the quickest and easiest ways to determine whether you are experiencing symptoms of a mental health condition.
Mental health conditions, such as depression or anxiety, are real, common and treatable. And recovery is possible.
Depression Test The Depression Test is for individuals who are feeling overwhelming sadness. The depression test is also available in Spanish.
Take Depression Test
Postpartum Depression Test (New & Expecting Parents) This test is for new and expecting parents who began feeling overwhelming sadness during pregnancy or after their child's birth.
Take Postpartum Depression Test (New & Expecting Parents)
Anxiety Test The Anxiety Test is for people who feel that worry and fear are affecting their ability to function day-to-day. The anxiety test is also available in Spanish.
Take Anxiety Test
Psychosis Test The Psychosis Test is for people who feel like their brain is playing tricks on them (seeing, hearing or believing things that don't seem real or quite right).

Take Psychosis Test
Bipolar Test The Bipolar Test is for people experiencing mood swings—unusual or extreme shifts in mood and energy.
Take Bipolar Test
Eating Disorder Test The Eating Disorder Test can help explore eating related concerns that have an impact on your physical health and overall well-being.
Take Eating Disorder Test
PTSD Test The PTSD (Post-Traumatic Stress Disorder) Test is for those who are experiencing ongoing distress after a traumatic life event.
Take PTSD Test
Parent Test: Your Child's Mental Health The Parent Test helps parents determine if their child's emotions, attention, or behaviors might be a mental health concern.
Take Parent Test: Your Child's Mental Health
Youth Mental Health Test The Youth Test is for young people (age 11-17) who are concerned that their emotions, attention, or behaviors might be signs of a problem.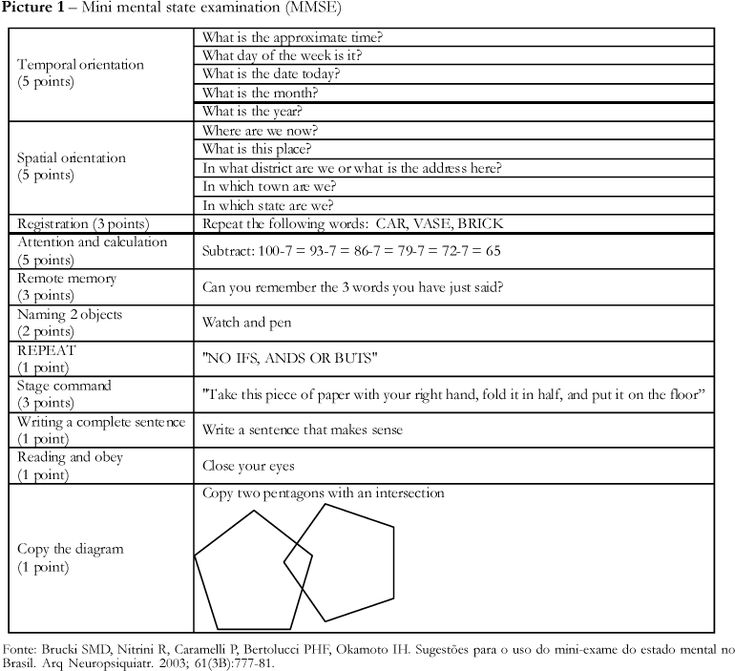 Take Youth Mental Health Test
ADHD Test The ADHD Test is for people (both youth and adults) who have trouble focusing, remembering things, completing tasks, and/or sitting still.
Take ADHD Test
Addiction Test The Addiction Test is for people who are concerned about their use of alcohol or drugs.
Take Addiction Test
Test de depresión El test de depresión es para los individuales que sienten una tristeza abrumadora. También está disponible en inglés.
Tome el Test de depresión
Test de ansiedad El test de ansiedad es para las personas que sienten que la preocupación y el temor afectan su vida cotidiana. También está disponible en inglés.
Tome el Test de ansiedad
Self-Injury Survey The Self-Injury Survey is for people who have hurt themselves on purpose without wanting to die.
Take Self-Injury Survey
Connection and Well-Being Survey The Connectedness and Well-Being Survey is a chance to reflect on how your connections to nature, spirituality, and other people affect your mental health.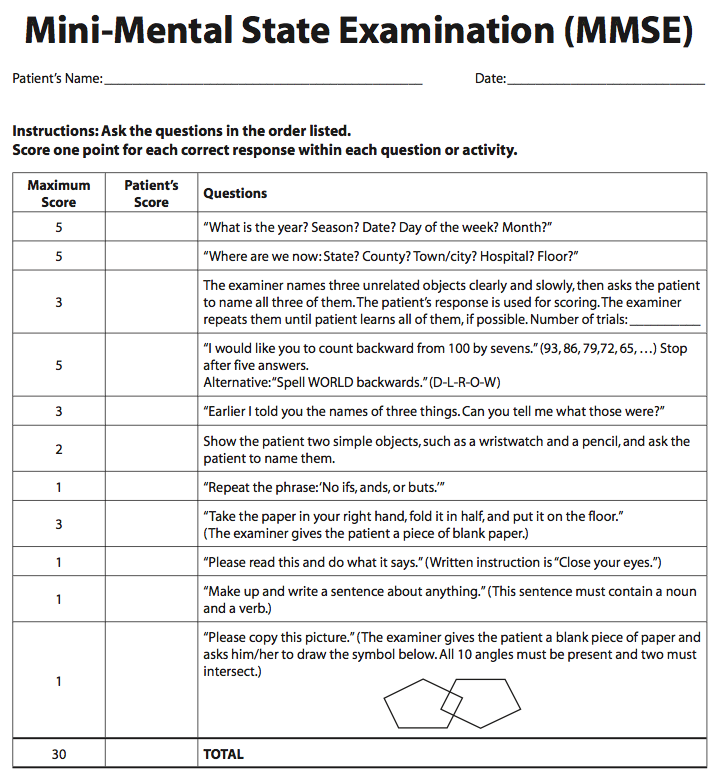 Your answers also help us develop better mental health supports for people like you!
Take Connection and Well-Being Survey
After your mental health test, you will see information, resources, and tools to help you understand and improve your mental health.
How can online mental health testing help me?
What do my mental health test results mean?
Please note: Online screening tools are meant to be a quick snapshot of your mental health. If your results indicate you may be experiencing symptoms of a mental illness, consider sharing your results with someone. A mental health provider (such as a doctor or a therapist) can give you a full assessment and talk to you about options for how to feel better.
This website is an informational resource. We are not a crisis support line. If you need immediate help, you can reach the Suicide & Crisis Lifeline by calling or texting 988 or using the chat box at 988lifeline.org/chat.
You can also text "MHA" to 741-741 to reach the Crisis Text Line. Warmlines are an excellent place for non-crisis support.
For all other screening-related questions and non-emergency support, please use MHA's Contact Us form.
Mental Health America Inc., sponsors, partners, and advertisers disclaim any liability, loss, or risk incurred as a consequence, directly or indirectly, of the use and application of these screens.
Work Health Survey
This is a not a mental health screening but a survey meant to help us identify strategies to help companies do better. The survey is updated annually.
Take the work health Survey
MHA Screening is made possible through the generous contributions of individuals and organizations that share our vision of mental health for all. This program is supported, in part, through philanthropic contributions from Abbvie, Alkermes, The Anthem Foundation, The Faas Foundation, Janssen, Neurocrine Biosciences, The NFL Foundation, Sage Therapeutics, Takeda Lundbeck Alliance, and Teva.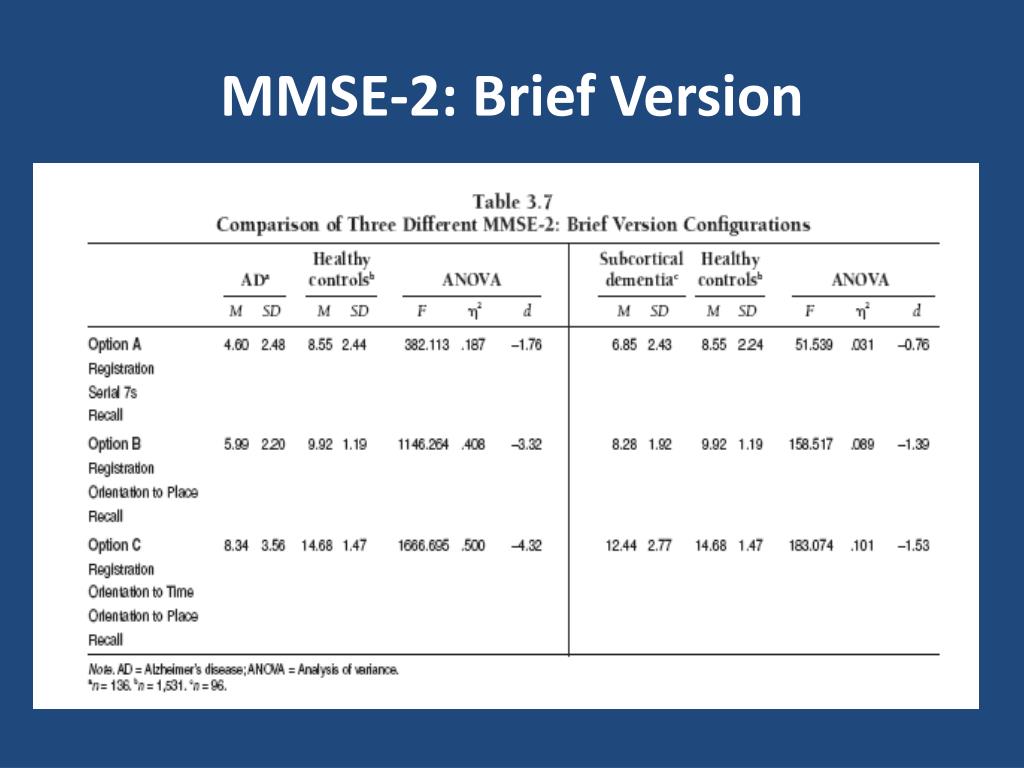 Mental status testing: MedlinePlus Medical Encyclopedia
URL of this page: //medlineplus.gov/ency/article/003326.htm
To use the sharing features on this page, please enable JavaScript.
Mental status testing is done to check a person's thinking ability and to determine if any problems are getting better or worse. It is also called neurocognitive testing.
A health care provider will ask a number of questions. The test can be done in the home, in an office, nursing home, or hospital. Sometimes, a psychologist with special training will do more detailed tests.
Common tests used are the:
Mini-mental state examination (MMSE) or Folstein test
Montréal cognitive assessment (MoCA)
Mental status testing looks at the following factors:
APPEARANCE
The provider will check your physical appearance, including:
Age
Clothing
General level of comfort
Sex
Grooming
Height/weight
Expression
Posture
Eye contact
ATTITUDE
Friendly or hostile
Cooperative or ambivalent (uncertain)
ORIENTATION
The provider will ask questions such as:
What is your name?
How old are you?
Where do you work?
Where do you live?
What day and time is it?
What season is it?
PSYCHOMOTOR ACTIVITY
Are you calm or irritable and anxious
Do you have a normal expression and body movement (affect) or display a flat and depressed affect
ATTENTION SPAN
Attention span may be tested earlier, because this basic skill can influence the rest of the tests.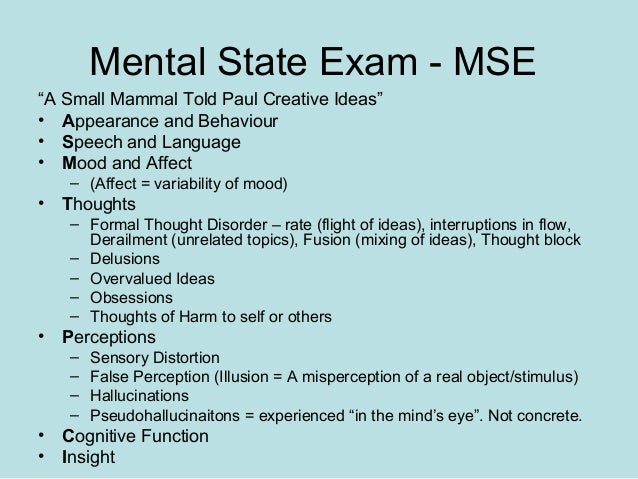 The provider will check:
Your ability to complete a thought
Your ability to think and problem solve
Whether you are easily distracted
You may be asked to do the following:
Start at a certain number, and then begin to subtract backwards by 7s.
Spell a word forward and then backward.
Repeat up to 7 numbers forward, and up to 5 numbers in reverse order.
RECENT AND PAST MEMORY
The provider will ask questions related to recent people, places, and events in your life or in the world.
You may be shown 3 items and asked to say what they are, and then recall them after 5 minutes.
The provider will ask about your childhood, school, or events that occurred earlier in life.
LANGUAGE FUNCTION
The provider will determine if you can express your ideas clearly. The provider will note if you repeat yourself or repeat what the provider says. The provider will also find out if you have trouble expressing or understanding (aphasia).
The provider will point to everyday items in the room and ask you to name them. Or you may be asked to name less common items.
You may be asked to say as many words as possible in one minute that:
Start with a certain letter
Are in a certain category
You may be asked to read or write a sentence.
JUDGMENT AND INTELLIGENCE
This part of the test looks at how well you solve a problem or situation. You may be asked questions such as:
"If you found a driver's license on the ground, what would you do?"
"If a police car with lights flashing came up behind your car, what would you do?"
Some tests that screen for language problems do not account for people who do not read or write. If you know that the person being tested cannot read or write, tell the provider before the test.
If your child is having the test, it is important to help them understand the reason for the test.
Most tests are divided into sections, each with its own score.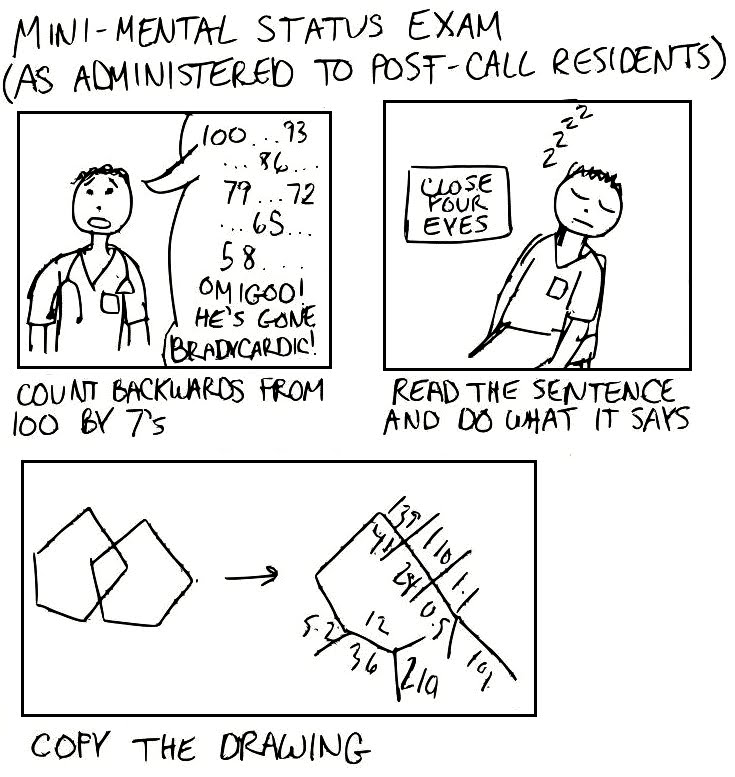 The results help show which part of someone's thinking and memory may be affected.
A number of health conditions can affect mental status. The provider will discuss these with you. An abnormal mental status test alone does not diagnose the cause. However, doing poorly on such tests can be due to medical illness, brain disease such as dementia, Parkinson disease, or to mental illness. Even when the cause is known, tests may be repeated over time to see if treatment is working.
Mental status exam; Neurocognitive testing; Dementia-mental status testing
Beresin EV, Gordon C. The psychiatric interview. In: Stern TA, Fava M, Wilens TE, Rosenbaum JF, eds. Massachusetts General Hospital Comprehensive Clinical Psychiatry. 2nd ed. Philadelphia, PA: Elsevier; 2016:chap 2.
Paulsen JS, Gehl C. Neuropsychology. In: Jankovic J, Mazziotta JC, Pomeroy SL, Newman NJ, eds. Bradley's and Daroff's Neurology in Clinical Practice. 8th ed. Philadelphia, PA: Elsevier; 2022:chap 44.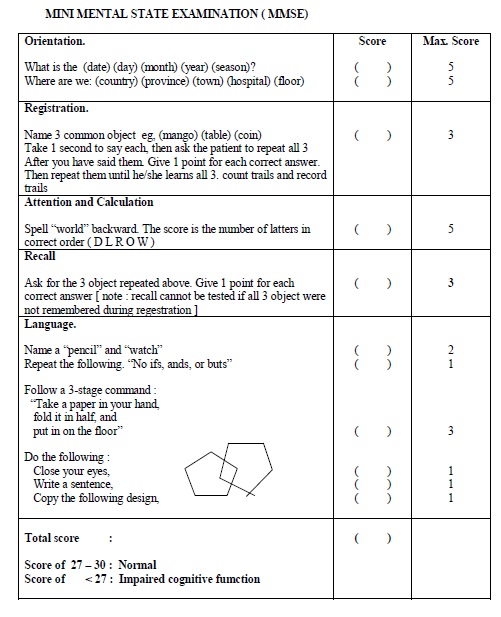 Updated by: Joseph V. Campellone, MD, Department of Neurology, Cooper Medical School at Rowan University, Camden, NJ. Review provided by VeriMed Healthcare Network. Also reviewed by David Zieve, MD, MHA, Medical Director, Brenda Conaway, Editorial Director, and the A.D.A.M. Editorial team.
EMOTIONAL WELL-BEING TEST – Alkoinfo.ee
Hello!
If a person does not recognize the problem himself, it is difficult to help him. According to studies, compulsory treatment is the least effective option, since the person himself lacks intrinsic motivation. The basis of change is the desire to change one's use. It is written in the Mental Health Act .
11. Involuntary emergency psychiatric care
(1) Without the consent of the person or his legal representative, a person is placed in a psychiatric department of a hospital for emergency psychiatric care or treatment is continued against his will (hereinafter referred to as compulsory treatment) only under the following circumstances:
1) the person has a severe mental disorder that limits their ability to understand or control their behavior;
2) a person left untreated, endangers his life, health or safety due to a mental disorder;
3) other psychiatric care is not enough.

(2) Compulsory treatment may only be applied pursuant to court order . Compulsory treatment can also be applied without a court order if it is necessary for the protection of the individual or society itself, and the inability to obtain a court order quickly enough.
(3) The decision on the application of compulsory treatment without the permission of the court is taken by the psychiatrist of the psychiatric department of the hospital upon arrival of the person in the psychiatric department or on the basis of the voluntary expression of the will of the person in the hospital. The decision is drawn up in the manner prescribed by the minister responsible for the area.
An application for involuntary treatment can be submitted, for example, by a social worker, doctor or anyone else who proves that the person's behavior is dangerous to himself or others. It is quite possible that the mere fact that a person abuses alcohol and deliberately does not want to change it, despite the harm he has caused to his health, may not be enough to refer him to compulsory treatment.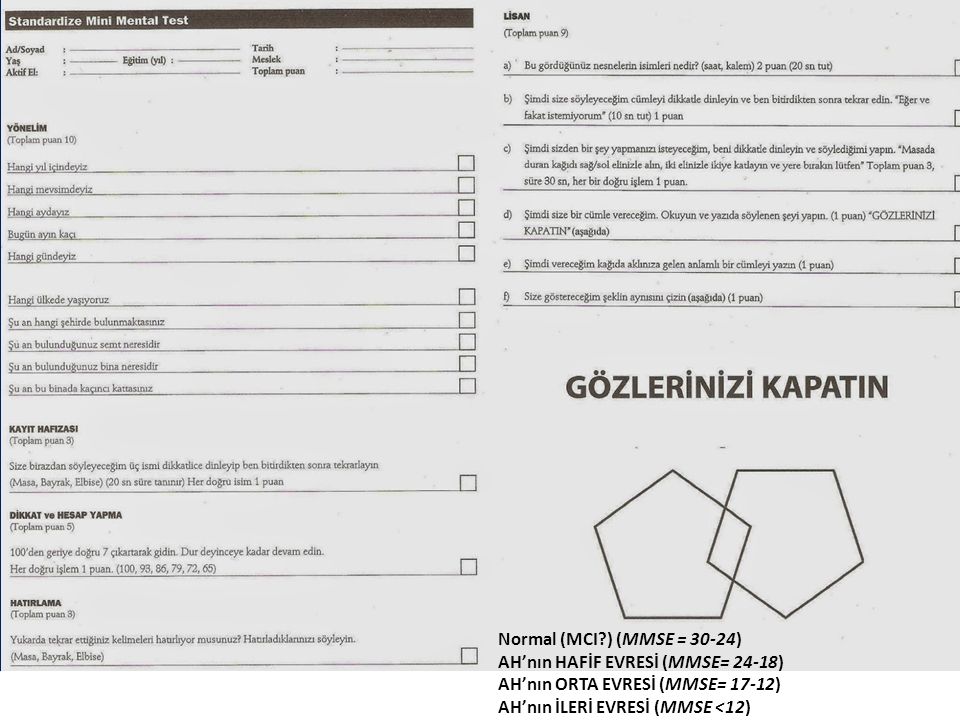 You can discuss the person's situation with the family doctor or the local social worker of the city government and get their opinion. He may agree to go to the doctor for a general physical examination. It is possible that when the doctor talks about the use, it gives a completely different effect. Sometimes a person does not link their health complaints to alcohol use.
You can also make an appointment with a specialist, with whom you can consider this topic closer together. As of 2016, it is possible to receive free comprehensive treatment for alcohol use disorder within the framework of the Sober and Health Estonia program at nine hospital-based alcohol use disorder treatment centres. All services are free. Contacts for centers near your place of residence can also be found on the website. You can read more about treatment. Relatives/relatives/acquaintances of a person who uses alcohol can also apply for a free consultation, even if the drinker himself does not agree to go for treatment or consultation.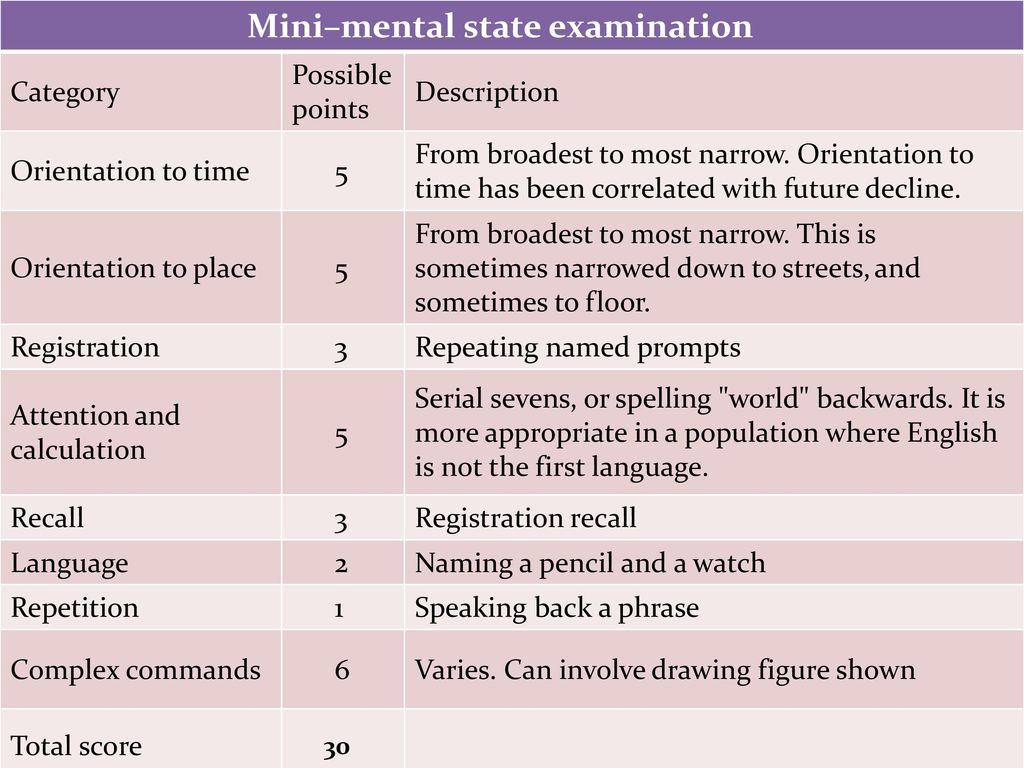 An adult is responsible for his own life and health. He has a choice whether to drink alcohol or not. You can only give information that will help him change his use and give his support.
Remember to take care of yourself and live your life, whatever decision he makes.
10 serious psychological tests that can be taken on the Internet
January 26, 2021Life
Questionnaires used by practicing psychologists will help you look deep into yourself. The main thing is not to try to make a diagnosis "by profile picture".
Share
0
1. Sondi test
The test is aimed at identifying psychological abnormalities. It consists of several stages. At each of them you will be shown portraits, from which you will need to choose the least and most pleasant in your opinion.
This testing method was developed by psychiatrist Leopold Szondi in 1947. The doctor noticed that in the clinic, patients communicated closer with those who had the same diseases.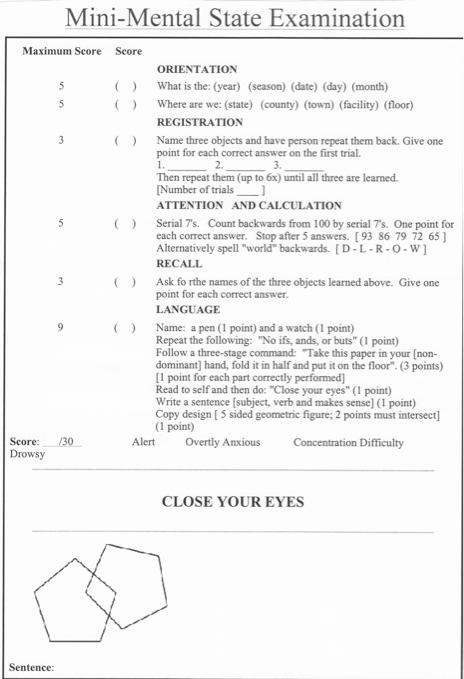 Of course, the Internet test will not give you a diagnosis - it will just help to detect some tendencies. Moreover, depending on the state of the psyche, the results will be different, so you can take the Szondi test in any incomprehensible situation.
Take the test →
2. Beck Depression Scale
As the name suggests, this test measures how depressed you are. It takes into account the common symptoms and complaints of patients with this disease. When answering each question, you have to choose the closest one from several statements.
The test is worth taking even for those who are absolutely sure that they are healthy. Some of the statements in the questionnaire may seem strange to you, but many of them are true for a person with a disease. So if you think that depression is when someone is depressed from idleness, it's time to rethink your attitude.
Take the test →
3. Zang (Zung) scale for self-assessment of depression
Another test related to depression.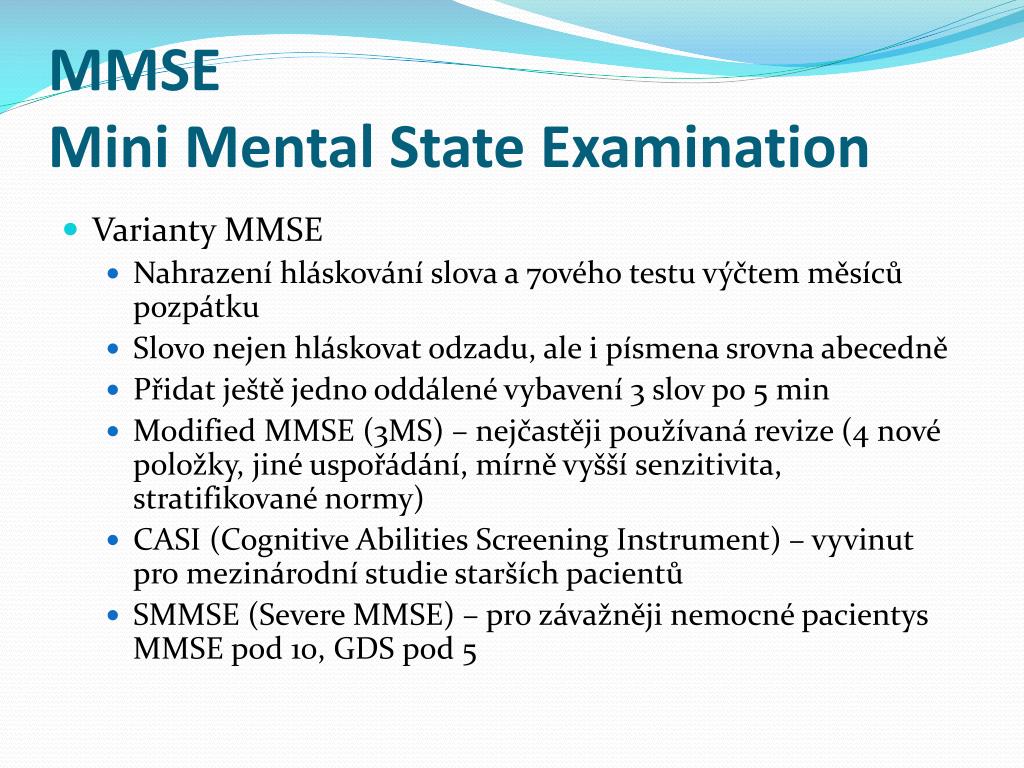 It is shorter and easier to understand than the previous questionnaire. If you like an integrated approach in everything and are not ready to be content with the results of one test, you can combine them.
The author of this test is psychiatrist William Zang, also known in Russian psychology as William Tsung.
Take the test →
4. Beck Anxiety Scale
The test allows you to assess the severity of various phobias, panic attacks and other anxiety disorders. The results are not very telling. They will only tell you if you have reason to be concerned or not.
You are to read 21 statements and decide how true they are for you.
Take the test →
5. Luscher color test
This test helps to assess the psychological state through the subjective perception of color. Everything is very simple: from several colored rectangles, you first choose those that you like more, and then those that you like less.
Based on the results of the Luscher test, a specialist will be able to give recommendations on how to avoid stress, but you just look deeper inside yourself.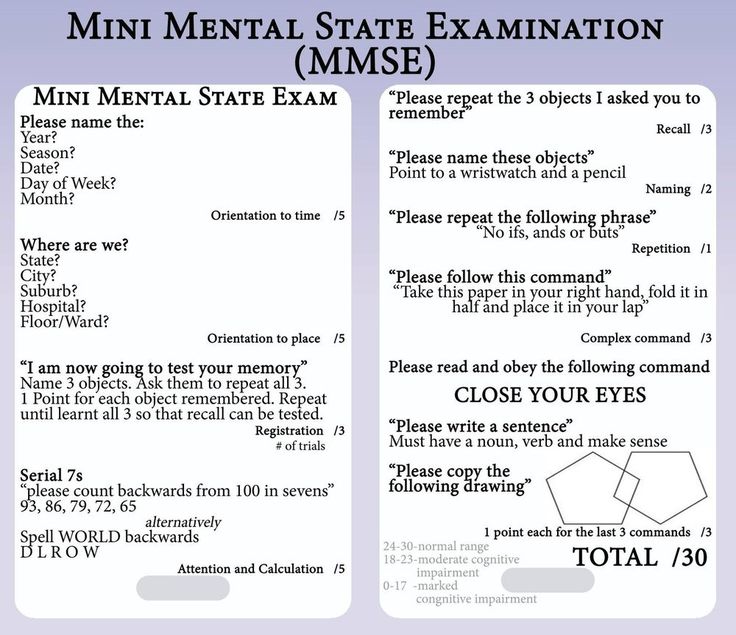 Pass the test →
6. Projective test "Cube in the Desert"
This test looks less serious than the previous ones, and it really is. It consists of fantasy exercises. Few questions, but the result is simple and clear.
You will be asked to present a series of images, and then they will give you an interpretation of what you were imagining. This test, most likely, will not discover America, but will simply introduce you to the real you once again.
Take the test →
7. Eysenck's temperament test
You have to answer 70 questions to find out whether you are choleric, sanguine, phlegmatic or melancholic. At the same time, the test determines the level of extraversion, so you can find out if you are an introvert or just temporarily tired of people.
Take the test →
8. Extended Leonhard-Schmishek test
The test helps to reveal personality traits. The final grade is set on several scales, each of which reveals one or another aspect.