Live therapy chat
Best Free Online Therapy Chats of 2022
We may receive commission if you decide to use counseling services through BetterHelp or other resources on our website.
I. The 5 Best Free Online Therapy Chats of 2022
eTherapyPro— Best Overall
eTherapyPro is the best overall resource in the United States for online therapy chat. It's convenient, accessible, and secure. New patients can take advantage of a free three-day trial, and there are plenty of licensed therapists specializing in a wide range of mental health issues.
7 Cups— Best for Peer Support
7 Cups is a therapy network for peer support that's based on volunteer listeners. The network provides online therapy chat support all over the world. Users can also create meaningful connections via community forums or private chat with other members of the network.
Free Online Therapy— Best for a Free Assessment
Free Online Therapy offers several services through its partnership with other mental health support websites.
New patients can use the platform to find the online therapy chat services that suit them best. They can also choose their type of support system: volunteer, online therapy, or relationship counseling.
BlahTherapy— Best for Emotional Support
BlahTherapy provides therapy chat services with professional counselors or other anonymous individuals that are just like you. They also offer psychic reading services. Professional and peer services are accessible 24/7.  New patients can take a survey to get matched with the appropriate therapist for their mental health needs.
TalkwithStranger!— Best for Anonymity
TalkwithStranger! is an online platform that provides free chat rooms where individuals can remain anonymous and create connections with other users on the site. It's 100% free and doesn't require an account. Nicknames are used to preserve anonymity, and you can connect with people from all over the world.
II. How We Chose the Best Free Online Therapy Chats
To narrow down the best online therapy chat platforms, we took a look at what each company had to offer.
We based our evaluations on reliable services and a handful of key features that most individuals suffering from mental health issues need. Some of those features include accessibility, availability of therapists, methods of communication, reliability, anonymity, and the overall support provided.
Communication Methods
When it comes to online mental health care, convenience is key. We considered the services that provide various ways for patients to connect with a mental health professional or their peers. Additionally, we made sure that each platform we evaluated offered a 24/7 hour chat feature, or close to it.
Available Therapists
Therapy chat revolves around real-time connections. It's not like text therapy, where you have to wait around for a response. Not only should mental health professionals or chat volunteers be available, but there should be a means for patients and users to connect with the right therapists or people.
Accessible Care
The goal of teletherapy is to provide care to individuals whenever they need it.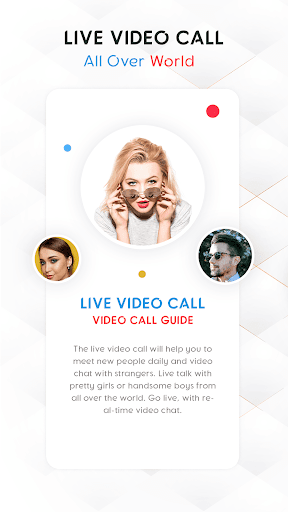 We've only included platforms that offer same-day appointments and 24/7 access to chat therapy sessions. The platforms we chose also allow users to immediately begin chatting or have minimal wait times for chat appointments. Some don't even require patients to create an account. They can hop on the site and enter a chat room with users from all over the world immediately.
III. Our Top Picks for Free Online Therapy Chats
eTherapyPro
- Best Overall
eTherapyPro is an online therapy platform that connects patients with appropriate licensed professional therapists. New patients begin by filling out a detailed questionnaire to get matched with the right counselor within 24 hours. The counselors on the platform specialize in various mental health issues, including depression, anxiety, grief, relationships, and low self-esteem. Each counselor works with their individual patients to set achievable goals and outline a plan to get there.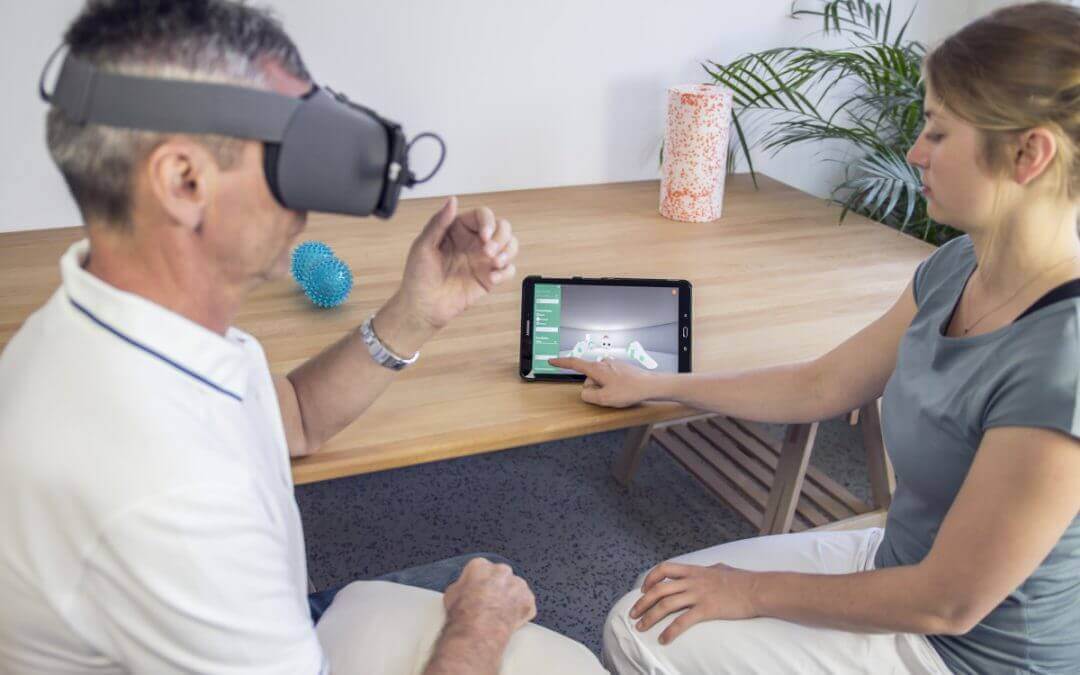 If a patient doesn't feel their counselor is a good fit, they can easily switch to a new one, free of charge.
Patients using the platform can schedule sessions via live chat, live phone calls, or live video sessions with their therapist. The entire platform operates on a mobile application, and patients can message their therapist directly on the app. These services are offered nationwide, 24/7, 365 days a year. eTherapyPro is not suitable for individuals seeking support for addiction or recovery or have suicidal thoughts. All the platform's therapists are professionals with the necessary experience, certifications, and training. They are licensed to practice in their state of residence and hold a master's degree or equivalent in their field.
Price
Appointment Types
Accepts Insurance
Therapists on Staff
Free three-day trial
$30 per live session
$100 for four live sessions
$40 per month for unlimited counseling
Live chat
Live video
Phone call
No
Not mentioned
What Patients Are Saying
Both first-time patients and veteran users like and do well with eTherapyPro's services.
One user's testimonial says, "I am so glad I found this app! It's been a God-Send, to say the least. Sometimes you just need to talk to someone to collect yourself. The counselors offered are wonderful, caring, and very understanding. They've provided me with very useful materials to work with within our sessions. They are very well educated in their field and very knowledgeable and have a counselor for every person's needs. Great counselors that provide amazing advice and it's great if you don't have time or want to sit down face to face with a counselor or want more privacy."
7 Cups — Best for Peer Support
7 Cups began in 2013, and since then, it has reached over 53 million people in 189 countries. The free telehealth platform is also the winner of the Stanford Medicine X Health Care Design Award and is supported by peer-reviewed publications such as the Journal of Mental Health, the Journal of Medical Internet Research, and the Journal of Internet Interventions.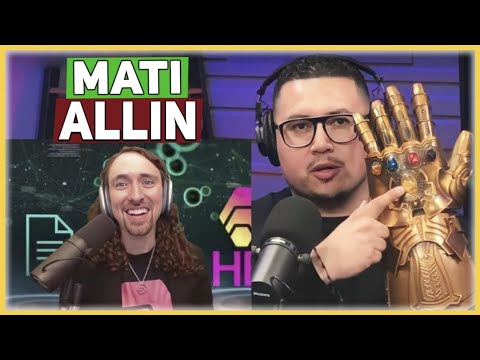 7 Cups operates as a network of trained volunteer listeners who provide emotional support through live online chat. The services offered are 100% free and anonymous to make talking to a volunteer more comfortable. All volunteers must complete an advanced online course that focuses on compassionate communication developed by the creators of 7 Cups.
New users seeking emotional support can search the platform for active listeners who have a similar background, have had similar experiences, or specialize in specific issues. To demonstrate the listeners' dedication and progress on the platform, they receive cheers, badges, and compassion hearts for the users to see. The volunteers are also classified into 27 levels of expertise, ranging from newbie to advanced.
The platform is focused on building a community for individuals seeking mental health support. It offers community chat rooms and forums for a large variety of issues, including anxiety, depression, relationship issues, and LGBTQ+ related issues, and it has community forums dedicated to adolescents between 13 and 17.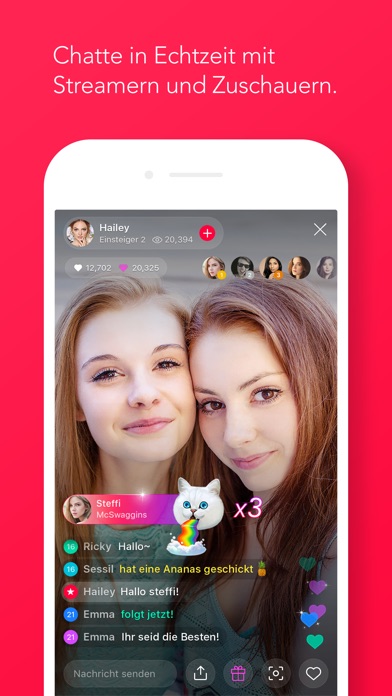 7 Cups is a mobile application that's free to download and join. Its community forums and online chat option are free, and individuals can choose to purchase sessions with licensed professional therapists.
Price
Appointment Types
Accepts Insurance
Therapists on Staff
Free
$150 per month for unlimited messaging
Not applicable
No
180
What Patients Are Saying
Many users who signed up for emotional support are very happy with the mobile platform. One user mentioned, "7 cups is an amazing site where people can find emotional support no matter what time so 24/7. Many people in this world do not have access to emotional support for different reasons, one of which is that their finances do not allow them to get therapy. This site is primarily free. While therapists will charge a minimum fee, chatting with a trained listener is at no cost, as are the various activities offered.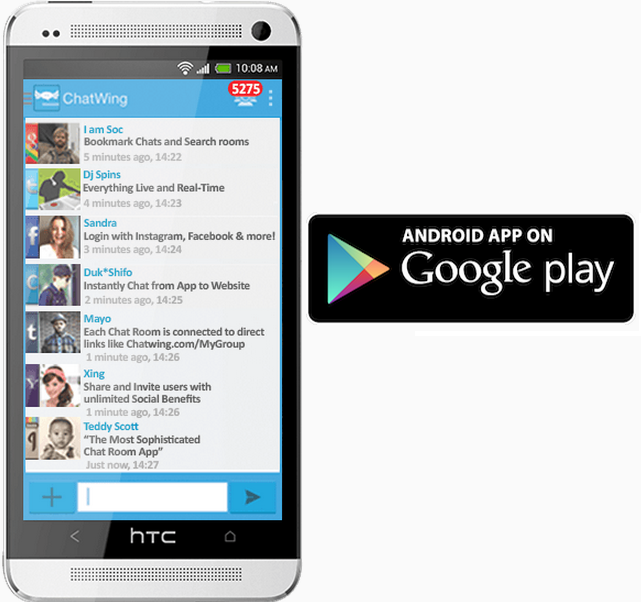 The site helps those who want to get help and improve their life."
Free Online Therapy — Best for Free Assessment
Free Online Therapy is an online mental health platform that's completely free to join, and it also has paid sessions with experienced licensed therapists. The platform offers counseling for struggling individuals and couples with relationship issues. On the platform, you can find free counseling chat rooms with volunteer members that are available 24/7. You can also sign up for sessions with a licensed therapist as an individual or couple.
All therapists offering services on the platform are licensed professionals who work for the mobile application known as BetterHelp. New patients must fill out a detailed questionnaire to be assessed and matched with a suitable therapist. Once new patients are matched with their therapist, they can start a seven-day free trial for private sessions. If the patients find that their therapist isn't right for them, it's easy — and encouraged — to make the switch until they find the right one.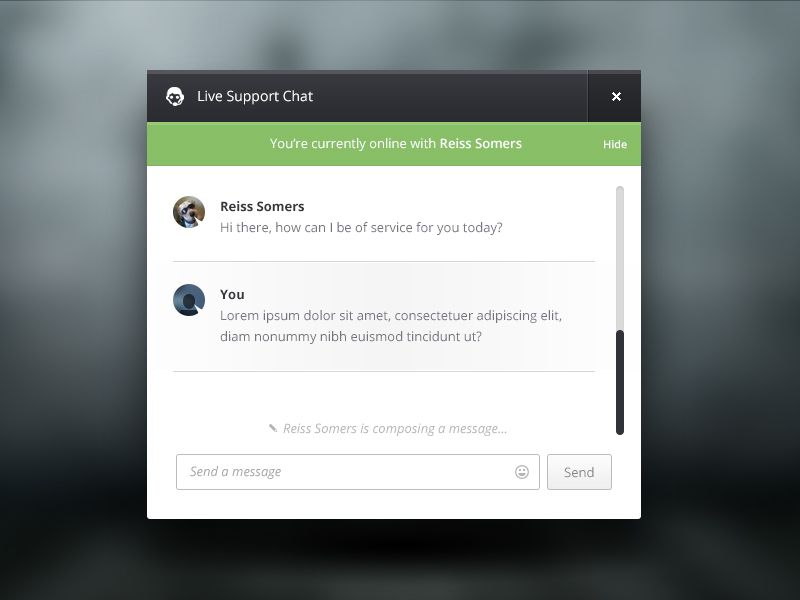 Couples seeking relationship counseling can also take advantage of the seven-day trial for private sessions.
Free Online Therapy also provides the necessary resources and information for individuals seeking mental health help for PTSD, suicidal thoughts, and crisis support. Other resources include a blog page with articles covering a wide range of mental health topics, including tips on guided meditation, reducing anxiety, and managing depression.
Since its beginnings, the BetterHelp platform that provides Free Online Therapy with licensed counselors has seen success in telehealth and has been featured in The New York Times, Wall Street Journal, Chicago Tribune, and Entrepreneur magazine.
Price
Appointment Types
Accepts Insurance
Therapists on Staff
Free to chat with volunteers and community
Free seven-day trial for individual and relationship counseling
$35-$75 per week for unlimited messaging with a therapist and phone and video sessions
Chat
Phone and video sessions
Not mentioned for Free Online Therapy
*BetterHelp may take certain types of insurance
Not mentioned for Free Online Therapy, but BetterHelp employs more than 2,000 licensed therapists
What Patients Are Saying
Many users on Free Online Therapy and BetterHelp have seen tremendous progress in their mental health journeys.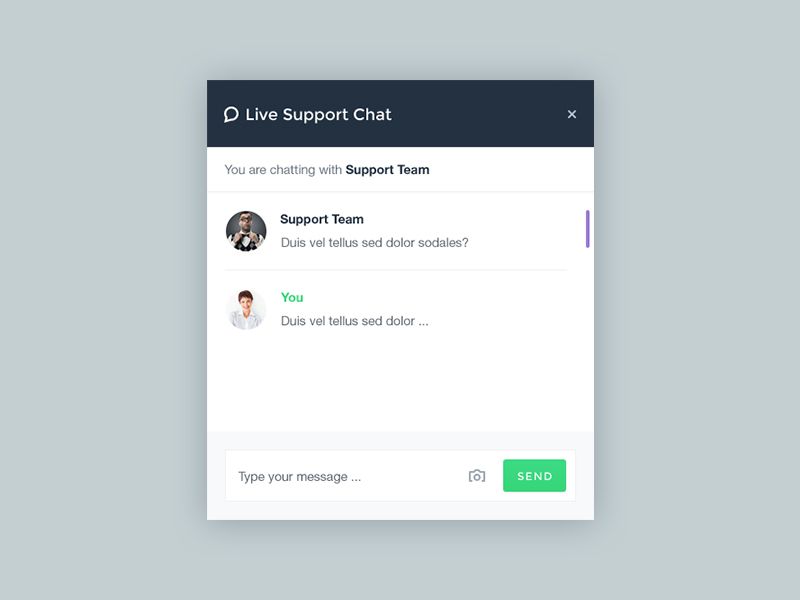 One user writes, "it's an amazing therapy platform. I've been using it since March and I wish I found it sooner. I love that I can be in the comfort of my own home and meet with my therapist every week and the customer service is amazing. If financial assistance is something you need they are happy to help and I greatly appreciate that."
BlahTherapy — Best for Emotional Support
BlahTherapy is an online telehealth platform offering therapist sessions, online emotional support chat rooms, and psychic readings. Patients can choose to chat with their peers anonymously or be listeners using the free Chat With Strangers tool. Online therapy sessions are available 24/7 for a low fee. The licensed therapists on the platform specialize in a range of mental health support issues, including depression, relationships, stress and anxiety, grief, parenting issues, LGBTQ+ struggles, marital issues, addiction recovery, eating disorders, low self-esteem, abuse, personality disorders, and personal development.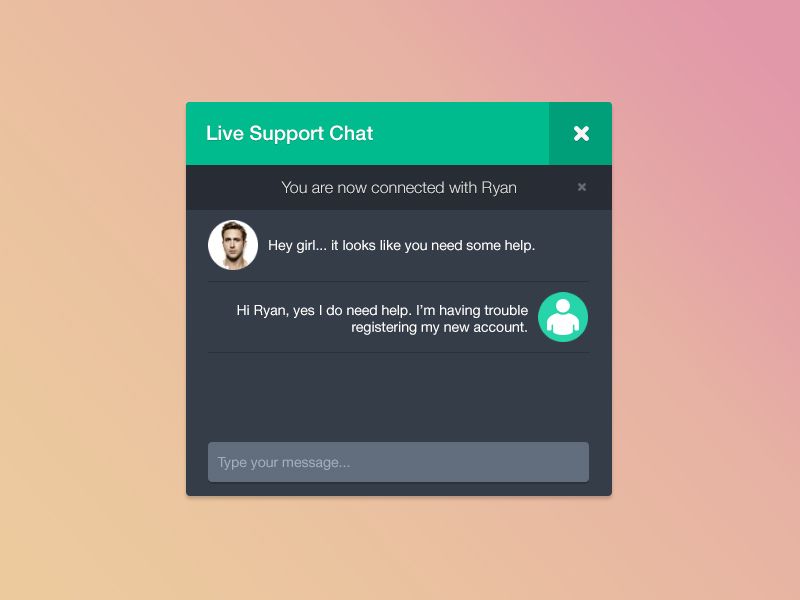 New patients seeking professional mental health support can sign up and fill out a detailed questionnaire that matches them with one of over 2,000 licensed and experienced therapists. The licensed therapists found on BlahTherapy are sourced from the BetterHelp platform and have gone through rigorous training and field testing to ensure that individuals get the best online mental health support. The fee to enter sessions with a licensed therapist includes unlimited messaging and live phone and video chat sessions. Individuals are allotted a certain number of live sessions with their therapist per the basic fee but can make additional appointments at cost.
BlahTherapy also has groups and forums where individuals can come together for emotional support. This feature doesn't require registration and is 100% free. The BlahTherapy platform is available worldwide and has been featured in online publications such as Mashable, The Huffington Post, and Psych Central. The platform also provides additional support and resources through its blog page.
Here individuals can read articles about coping with stress, depression, anxiety, and more.
Price
Appointment Types
Accepts Insurance
Therapists on Staff
Free to chat with strangers
$60-$80 per month for professional therapy messaging and live sessions through BetterHelp
Chat
Live phone, chat, and video sessions with licensed therapists
No
*BetterHelp may take certain types of insurance
No
*Licensed therapists are sourced through the BetterHelp platform
What Patients Are Saying
Most patients have found BlahTherapy to be a useful tool for getting emotional support. One user comments. "The listeners are the key of course. If you're lucky enough to find a good listener, they'll give you good advice. I do recommend the site. I've personally benefited from this site for anyone who wishes to anonymously (for free) and expert advice (for a fee) vent their feelings.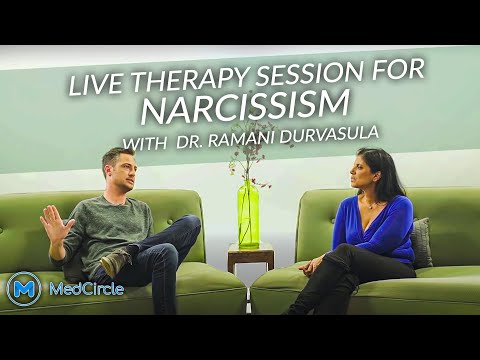 No problem is too small. No sadness is too hard to overcome. This site is helping people. No doubt about that."
TalkwithStranger! — Best for Anonymity
TalkwithStranger! is a platform that provides a multitude of private chat rooms for people all over the world. There's no signup, registration, or questionnaire to fill out before interacting with others. To start chatting, individuals choose a nickname to remain completely anonymous and then select the type of chat room they want to enter. The platform offers group chat rooms, private chat rooms, voice chat rooms, and video chat rooms.
TalkwithStranger! differs from the other platforms on this list in that it's not a designated counseling app. The platform aims to offer a place where strangers can come together and talk about anything in the world, including their problems. People can join networks with other like-minded individuals using features such as follow, upvote, comment, and reply. The platform also allows participants to create their own profiles, save their chat histories, send photos and videos, and join interested groups.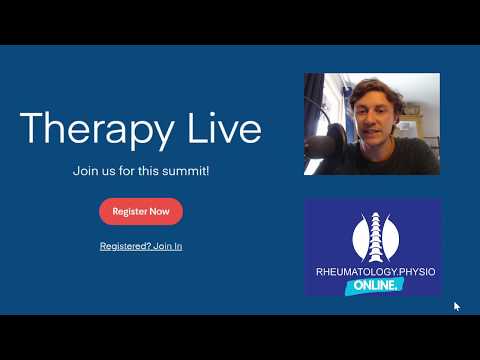 While there are no licensed therapists on the TalkwithStranger! platform, there are plenty of resources on a variety of topics, including mental health and wellness. There are also explicit rules on the site to keep the chat rooms safe and family-friendly. Hate speech, offensive content, and anything similar is reported immediately, followed by a ban from the site.
| | | | |
| --- | --- | --- | --- |
| Price | Appointment Types | Accepts Insurance | Therapists on Staff |
| Completely Free | No | No | No |
What Patients Are Saying
Most of the reviewers for the TalkwithStranger! platform are not individuals seeking mental health support. Most users refer to the platform as a "dating site" or a "friendship site" rather than an emotional and mental health support site. While this platform may not be a viable option for those truly in need of a mental health professional's counseling, there's something to be said about conversing with strangers to gain a different perspective on your struggles and issues.
IV. Free Online Therapy Chat FAQs
What is free online therapy chat?
Online therapy chat is a way for patients to chat with a licensed therapist using their computer or mobile device. The most common means of treatment include messaging, live chat, video chat, and phone calls.
The goal of online therapy chatting, in general, is to provide necessary and accessible mental health support services to individuals regardless of their geographical location, finances, and physical state. Many online therapy chat platforms are nonprofit based or run by volunteers with a background in psychology. They also take the form of peer-support chat rooms that are completely free.
Is free online therapy chat effective?
Online therapy chat is generally most effective for providing emotional support. Not all sites are equipped to handle severe cases such as addiction or suicidal tendencies. However, certain platforms source professionals to lend support for more severe cases and can carry out cognitive behavioral therapy sessions successfully.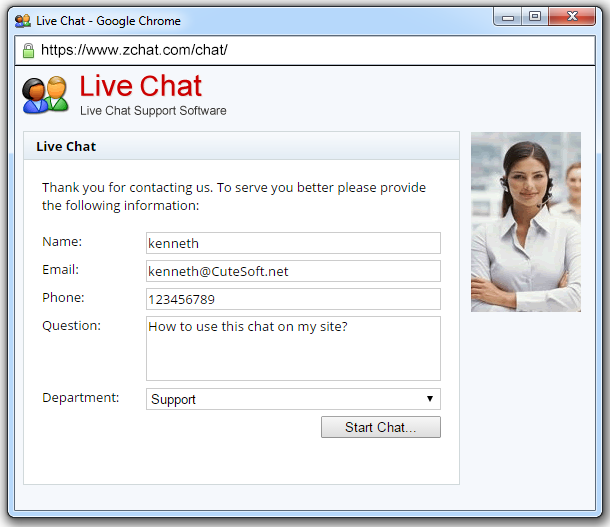 Many studies have proven the efficacy of online therapy sessions for depression, anxiety, and other mental health disorders. Attending a therapy session in a person's home where they're most comfortable adds to the positive impacts.
What are the benefits of free online therapy chat?
Online therapy chat provides an accessible resource for emotional support. It's safe, secure, and both licensed professionals and peer volunteers are trained to offer emotional support.
Patients have a tremendous choice of licensed therapists, making it much easier to find someone qualified to meet their needs. They can also switch therapists at any time without an awkward face-to-face conversation.
Because online therapy chat is a mobile application, there's more flexibility in scheduling. Patients also have the option to remain anonymous and choose the type of session they want.
How much does online therapy chat cost?
The costs of online therapy chat depend on the platform.
Some platforms have free trials so new patients can get a feel for a live session. For ongoing therapy, individuals are expected to pay per session or on a subscription basis.
For example, 7 Cups charges $150 per month, while eTherapyPro charges $30 per session. Other platforms may charge more or less depending on what they offer, but there are typically a handful of options. Regardless of the costs, online therapy chat costs less than in-person therapy, which can range up to $250 per hour.
Start searching for your online counselor now!
Academic issuesAddictionADHDAdoptionAgingAlcohol AbuseAnger ManagementAntisocial PersonalityAnxietyAsperger'sAutismBehavior IssuesBipolar DisorderBorderline PersonalityCareer CounselingCaregiver StressChild or AdolescentChronic PainCodependencyCoping SkillsCoping With Medical IssuesDepressionDivorceDrug AbuseDual DiagnosisEating DisordersEnd of Life IssuesFaith TransitionFamily ConflictGamblingGoal SettingGriefHearing LossImmigration IssuesInfertilityInfidelityInternet AddictionIntroversionLeadershipLearning DisabilitiesLife CoachingMarital / PremaritalMedication ManagementMen's IssuesMilitaryNarcissistic PersonalityObesityOCDOppositional DefianceParentingPostpartumPregnancyPrenatalRacial IdentityRelationship IssuesSelf EsteemSex Drive - LowSex TherapySexual AbuseSexual AddictionSleep or InsomniaSmoking CessationSpiritualitySports PerformanceTinnitusTransgenderTrauma / PTSDVideo Game AddictionWeight LossWomen's Issues
EnglishMandarinArabicSpanishHindiHebrewItalianRussianGreekPortugueseBengaliFrenchUrduJapaneseGermanAmerican Sign LanguageSearch
YesNo
AlabamaAlaskaAmerican SamoaArizonaArkansasCaliforniaColoradoConnecticutDelawareFloridaGeorgiaGuamHawaiiIdahoIllinoisIndianaIowaKansasKentuckyLouisianaMaineMarylandMassachusettsMichiganMinnesotaMississippiMissouriMontanaNebraskaNevadaNew HampshireNew JerseyNew MexicoNew YorkNorth CarolinaNorth DakotaNorthern Mariana IslandsOhioOklahomaOregonPennsylvaniaPuerto RicoRhode IslandSouth CarolinaSouth DakotaTennesseeTexasUtahVermontVirginiavirgin-islandsWashingtonWashington D.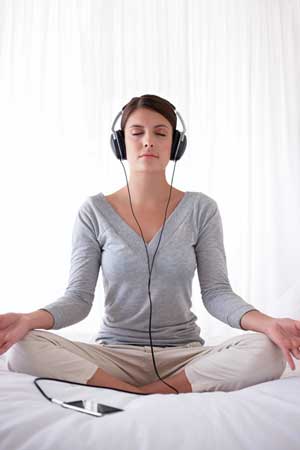 C.West VirginiaWisconsinWyoming
Faq | eTherapyPro | Free Online Counseling
How does eTherapyPro online counseling work?

Your eTherapyPro online counseling account includes secure and confidential messaging that works like email. Communicate as often as you like back and forth with your therapist – whenever and wherever it's most convenient for you.

For an additional fee, you may schedule the following services directly with your counselor:

Live Chat
Live Video
Phone Call

Why should I try eTherapyPro?

With few exceptions, it's great for anyone who longs to change their life for the better. Our licensed therapists can help guide you on your way to happiness. It's completely free to try it out with no obligations.

Can eTherapyPro online counseling really help?

While everyone's circumstances and experiences vary, people often report significant improvements in the first few weeks of online counseling. A growing body of research is showing that online therapy is very effective.

To be honest, online therapy isn't for everyone. For others, it is the best option. This is why we encourage you to try our Consultation for only $5 and find out for yourself without any obligation.

Is online counseling as effective as in-person counseling?

This question is difficult to answer with a yes or no. A lot depends on your personality and preferences. The truth of the matter is that every situation is different. In most cases, online counseling will be as effective as in-person counseling. In some cases, online counseling is not a good fit. Sometimes it's a better fit.

It comes down to your personal preference. Some people want the direct contact that comes with in-person counseling. Others like the anonymity online counseling provides. People choose eTherapyPro because the advantages match well with their personal preferences. Perhaps they are constantly on the go and don't have time to attend in-person therapy. Perhaps they have psychological or physical limitations that make it difficult for them to leave their home. Maybe they just feel more comfortable in an online environment.

Take some time to think about yourself and your style. If you feel working with an online counselor is not your thing, we encourage you to keep looking until you find a solution that works for you. If you are on the fence, please try our Consultation for only $5. It's the best way to know if it will be effective for you. There are no strings attached. You don't even have to provide us with your real name.

When is online counseling NOT a good fit for me?

Excellent question!

Online counseling simply isn't well-equipped to help in the following circumstances:

You are having thoughts of self-harm
You are having thoughts of harming others
You are considering suicide
You don't have easy access to the internet
It doesn't fit your style or personality
Treatment for drug and alcohol addiction

Does eTherapyPro actually provide my counseling?

No. The role of eTherapyPro is to connect you with a licensed professional counselor. Once we help you connect we provide a confidential place for you to exchange messages with them. The majority of the fee you pay is passed on to your counselor. They are the professional providing therapeutic services and eTherapyPro does not interfere with your counseling in any way. In other words, we only provide the platform for counseling. If you can think of any way we can improve your experience on eTherapyPro's platform we would love to receive your feedback.

Who are eTherapyPro counselors?

All the counselors on eTherapyPro are professionals working across the United States. They all hold at least master's degrees or above. They are all independent professionals who are licensed in their state of residence. The licensing laws in each state are unique but most require: a master's degree or above, a practicum or internship, standardized exams, and 2000 hours of supervised counseling experience.

How long does it take to get matched with a counselor?

Usually, you can expect to hear from your counselor within 24 hours. If you joined on a weekend or holiday, please allow more time for a response. Contact Us if you haven't heard from anyone in 48 hours.

Can I switch counselors?

Certainly. Often times learning to work with your counselor is an important part of the therapeutic process and your healing so we'd like for you to give your first counselor a try. We strive to match you with a good fit but that doesn't always happen. If for any reason you feel like your counselor is not the best match for you please Contact Us and we'll help you make a switch.

Are my messages with my counselor saved?

Yes they are. The messages work just like a private email account and you have the control. You can go back and reread them as often as you like. You can delete them if you wish.

How much does eTherapyPro cost?

It's only $5 for a three day consultation to make sure eTherapyPro is a good fit for your needs. If you decide after your consultation that it doesn't work for you, you don't have to do anything. You won't be charged unless you decide to sign up for a subscription plan.

If you do wish to continue, you can choose between weekly and monthly plans. A weekly plan costs $55 while a monthly plan costs $180 – a savings of $40. You can cancel or pause your subscription at any time.  

Will my insurance cover the cost of online counseling?

Most insurance companies will not cover online counseling. That said, most insurance companies will charge a copay for meeting with a counselor ranging from $20-$60/session. At $55/week, our services fall right within that range. Some insurance companies provide a flexible spending account which will reimburse you for counseling services. In this case we provide customized invoices based on your needs.

How do I cancel eTherapyPro?

Don't you hate it when online services make you call to cancel? With eTherapyPro you can cancel on your own any time, here's how:

1. Login to eTherapyPro.com

2. Navigate to the "Account" page

3. Click "Cancel"

4. Click "Yes, cancel this membership"

5. That's it!

This is the only valid method for canceling your membership. Please do not call or email us to cancel.

Even though your membership will be cancelled and you will receive no further charges, your messages will be saved and you will have access to your account for as long as you like. If you ever need more help, you can start service up again any time and keep the same therapist if you like.

What if I'm a counselor that would like to work with eTherapyPro?

We'd love to hear from you. Please tell us a bit about yourself here.
can a chat room help me deal with anxiety? |
Sometimes it is difficult to deal with anxiety. In extreme cases it can be almost paralyzing. Fortunately, there are now many options for dealing with it and, hopefully, controlling it. One such possibility is the alarm chat.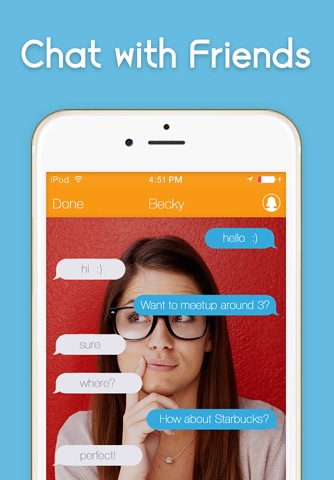 This is an option where you can talk to like-minded people who are probably going through the same thing as you. But can an anxiety chat help curb your fears or worries?
Learn more about alarm chat rooms and other support options Get started with ReGain today.
Source: pexels.com
What is anxiety?
Before we get into that, let's understand what anxiety is. Anxiety is usually defined as a feeling of excessive, intense, persistent worry or fear about everyday situations that you may encounter. It can be accompanied by all sorts of physical symptoms. For example, your heart rate may increase. You may be sweating or breathing much faster than you might think.
Anyone can worry sometimes. There are many things that can happen to you personally or in the world that can lead to such a reaction. However, for the sake of this article, we are talking more about those people who have been diagnosed with clinical anxiety.
These people don't just get anxious when they're about to give a speech to their peers or because of some other thing that can naturally trigger feelings of nervousness. Rather, they are people who most of the time experience anxiety for various reasons or for a specific reason, and this negatively affects their lives.
Source: rawpixel.com
When it comes to anxiety chats, there are many possible options. One of the best is healthfulchat.org, and there's also a site called anxietyhub.org that has lists and reviews of many of the anxiety problems out there these days.
In general, these are places where you can go if you suffer from agoraphobia, hypochondria, panic disorders and the like. You may have been diagnosed with one of these conditions by a doctor or therapist, or you may not have consulted anyone yet, but you are sure that you are anxious to an abnormal degree.
These sites are for people who are struggling in their daily lives and intend to provide you with a safe place to discuss your problems with others who are experiencing the same.
You can chat, make friends, and possibly discuss treatment options. They should also be safe places, free from the toxicity and negativity that can be found in regular chat.
What can alarm chats do for you?
Those who are likely to benefit from talking about anxiety are people who may want to talk to someone but may be afraid or worried about leaving the house for professional help. They may feel like this is not yet a step they are ready to take, in which case chat can provide a potential support network.
These chats are useful because you can quickly ask questions about your condition and get valuable feedback. However, keep in mind that those people who use the chats are unlikely to be therapists or doctors, so you should hesitantly accept everything that someone tells you about your possible condition.
Learn more about alarm chat rooms and other support options Get started with ReGain today.
Source: pexels.
com
You can certainly interact with other people who are experiencing what you are, and it's nice to have people you can sympathize with. It's always great to have friends and family willing to help you, but chances are they aren't as worried as you are. Associating with people who are familiar with the sensations and feelings that accompany anxiety can make you feel like you have found a community for yourself, and its potential value cannot be overestimated.
By developing friendships, you can build up your self-confidence to the point where you don't feel so anxious. At the very least, you might have the courage to seek professional help from a therapist after spending some time in these chats.
Some Potential Disadvantages of Alarm Chats
The biggest problem with chats is that while they are well-intentioned, not all of them will be as well controlled. Because of this, even if they were meant to be safe places, there are still people out there who might say hurtful things for no better reason than trying to troll people who are trying to get through tough times in their lives.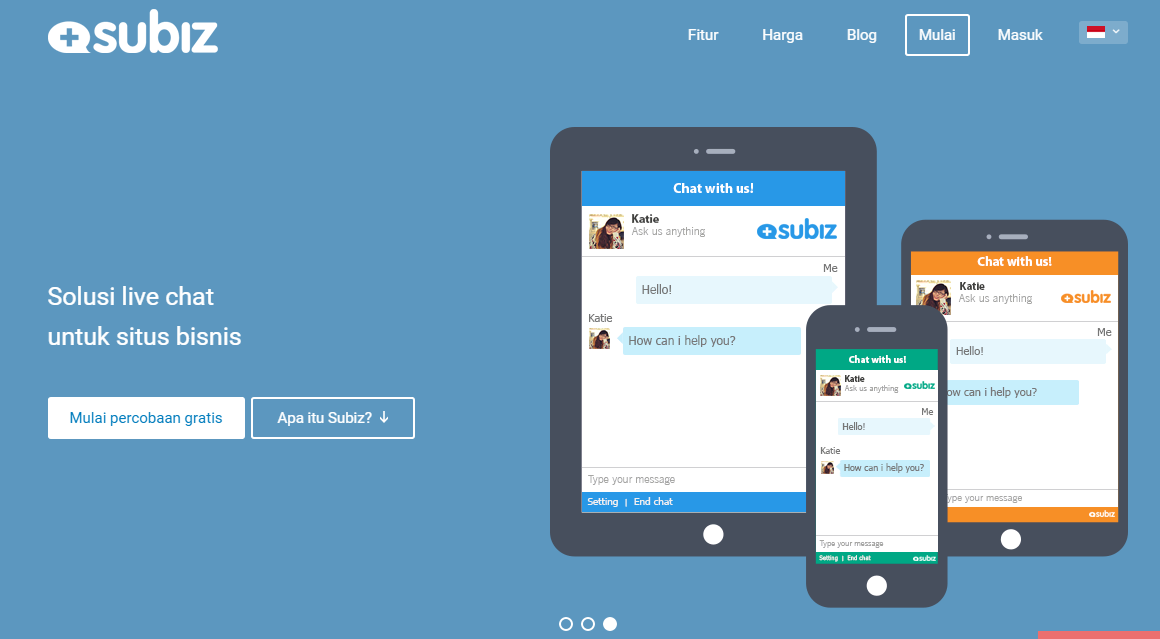 It would be nice if people could be sure, and for us to trust, that in an atmosphere like a disturbing chat, everyone will behave in the best possible way. However, the supposed anonymity of the chats can lead to people saying things they wouldn't if they were face to face. It's unfortunate, but it's reality.
An equally pressing fear is that you don't know if the people you interact with are mental health professionals or not. You may be dealing with a kind person with the best of intentions, but that cannot stop him from giving you bad advice. That is why you should think very carefully about everything that a person in these chats will tell you. If this seems like bad advice, don't take it.
Also, if you are particularly affected by social anxiety, then deciding to use chat, even if you are anonymous, may not be the smartest choice. You are still talking to others and these people are people you don't know. Even if you can't see them, you may not be comfortable talking to them about aspects of your personal life.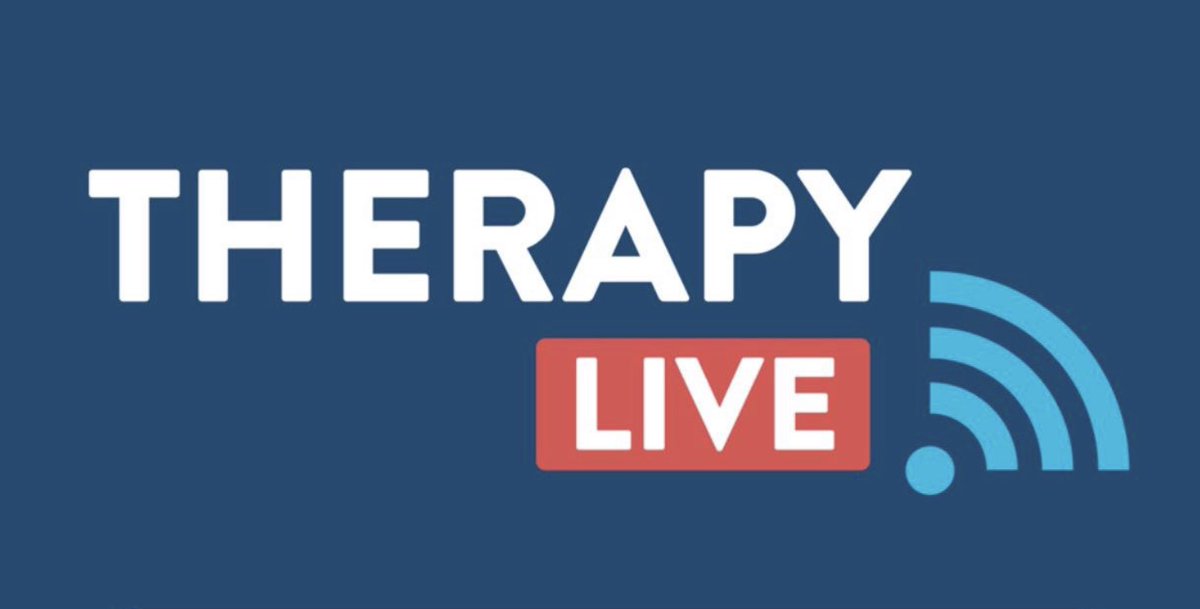 What is the result?
The point of worry chats is that while they can potentially be helpful to some people, they can be harmful to others. Several mitigating factors will come into play, such as the specific type of anxiety you have, whether you have a chat full of supportive people, and whether you are at the beginning of the recovery process or further along with it.
Before looking into anxiety chats, you need to ask yourself an honest question: Do you think it would make you feel better talking to strangers online about what's going on with you. If you feel like it, you can continue, but do so with great care. If the answer is no, then you are probably better off seeking advice from a therapist in person. A mental health professional will be able to give you comprehensive information and you will be able to make a diagnosis that will give you some idea of ​​what you have and what treatments would be best for you.
Your therapist can tell you if there is a pharmaceutical solution to your problems.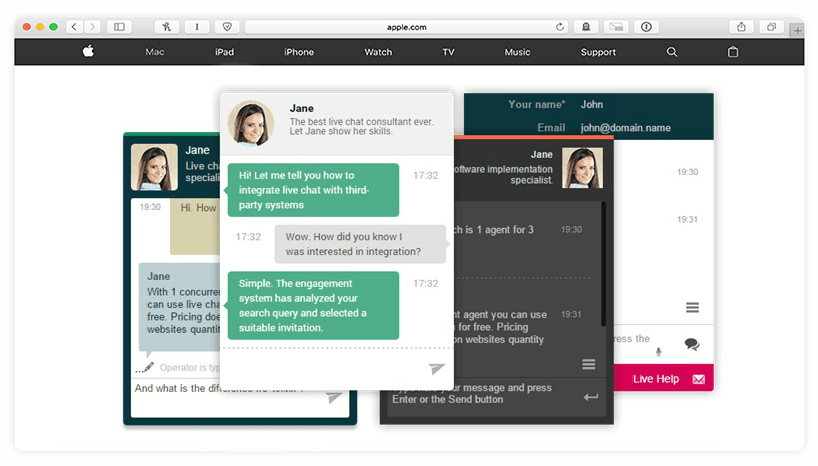 There are many different anti-anxiety medications on the market these days, and many of them have shown good results. You can also talk about some ways you can change your behavior to reduce your anxiety. Sometimes mental exercises can help you get out of a cycle of negative thoughts. In fact, it's not something you're likely to recognize in any chat.
Do you and your partner need help with anxiety?
It is also very important for you to understand that your anxiety affects those you care about. If you are married or in a long-term relationship, for example, you can seek couples counseling online. It will be better for the two of you than a chat, because this is a situation where both of you will participate and participate. Your spouse or partner should enjoy the fact that they are actively involved in trying to cure you again.
Source: unsplash.com
Anxiety chats are definitely one of the available options that exist for people these days, but before you explore them, think about both the potential positives and negatives we discussed.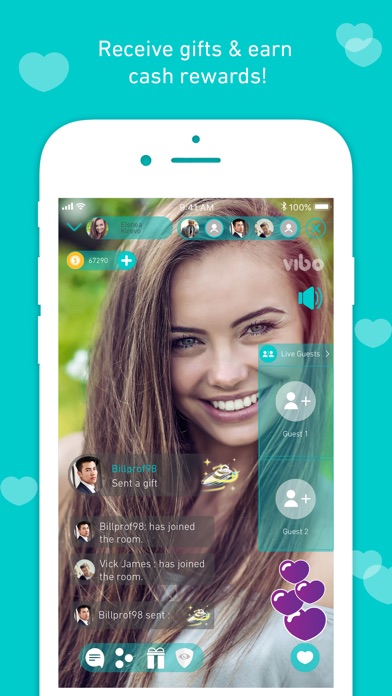 While these kinds of chats do have some benefits for certain people, they are by no means a panacea if you have clinical anxiety.
As long as you think about it, everything should suit you. You can meet new friends and get helpful advice, even if it comes from untrained mental health professionals. Just be prepared to discard any harmful information you are given, and also be prepared to refuse to participate if you feel like you are facing an atmosphere of toxicity that is not moderated or discouraged.
Frequently Asked Questions (FAQ)
Are there other chat rooms?
If you're wondering if chat rooms still exist, the answer is yes. There are thousands of chat rooms on the web dedicated to certain topics, and chat rooms have a lot of built-in features and tools lately. Today's chats provide options for communication using face-to-face video chat options, SMS messaging options, audio chat options, and phone chat options.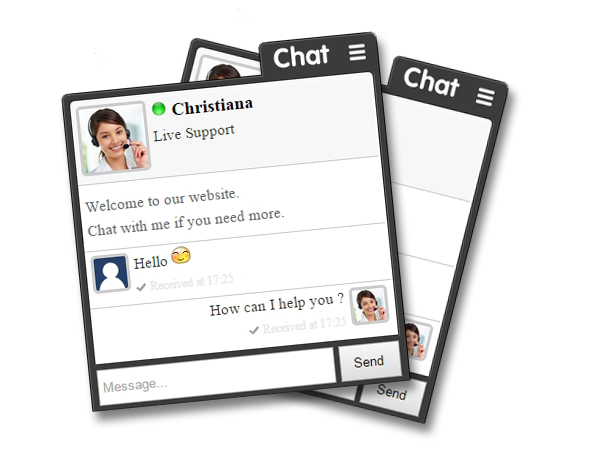 Along with online therapy and counseling sites, chat rooms for anxiety and depression are becoming one of the most visited online chat rooms.
Many people with anxiety and other mental disorders use online chat to support social anxiety. People suffering from chronic mental health can find solace, comfort and support in their online communities. Today's chronically mentally ill people can even have one-on-one conversation sessions with licensed therapists and counselors. Chat rooms offer people an alternative to chatting online with other people who share similar interests and conditions.
Where can I chat anonymously?
If you are looking for anxiety support options online, you can find anxiety support chat groups, join a peer support group, or chat with a licensed mental health professional online. Most anxiety forums and online therapy sites give you the option to sign up for an anonymous account. Keep in mind that not all anxiety chats and online therapy services provide the option to join a chat anonymously.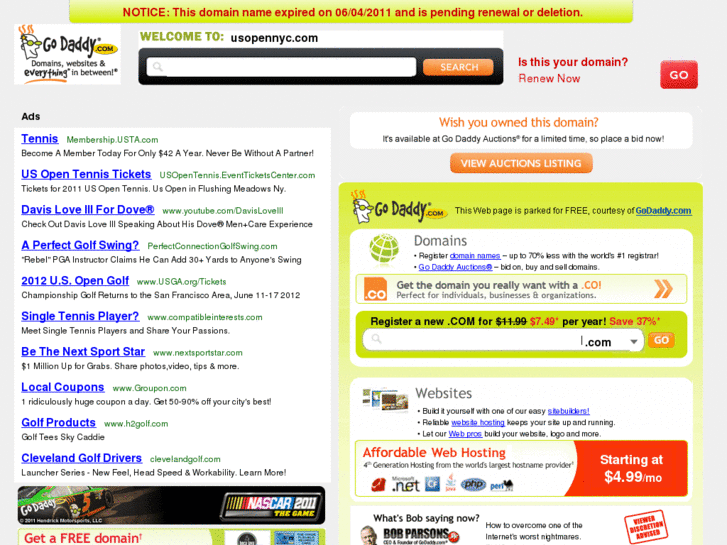 If you join a chat room seeking anonymity, be sure to read the privacy chat terms and conditions before attempting to chat anonymously. Leading online therapy platforms such as ReGain provide clients with confidential and secure access to licensed online therapists. If privacy is a concern for you, opting for one-on-one sessions with a licensed online therapist is a great alternative to a live chat or open source forum. Clients using confidential online therapy platforms have 24/7 access to licensed providers without leaving the comfort and privacy of their home or office.
What is a chat room?
Live Chat is an online forum where people meet to chat. When most people join an online chat, it's usually to get advice and support on a particular topic. In the case of mental health-related chats, such as Anxiety Chat and Depression Chat, people with generalized anxiety disorder and its related conditions join real-time chat rooms to receive advice and support.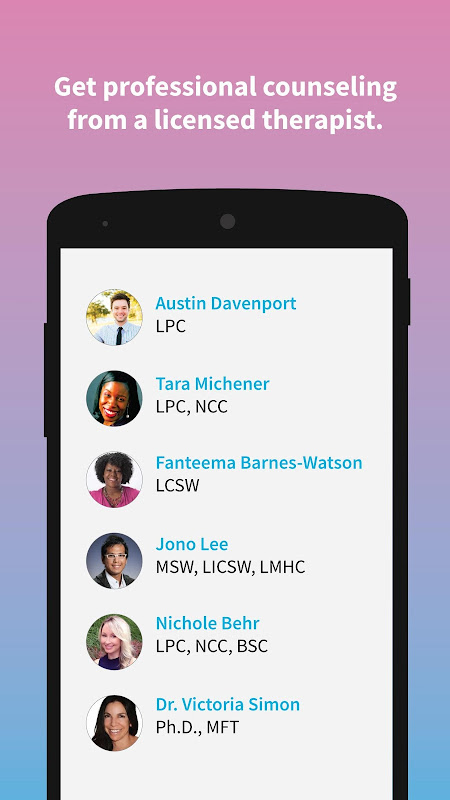 When you join an online chat, you connect with other people who are chatting in real time.
This means that you can ask and answer questions from other chat participants and view chat moderator messages. A chat moderator is a person or group of people who oversees a chat to ensure that all chat rules and procedures are followed. People who violate the Chat Terms of Service may be warned. If chat room policy violations continue or are severe, chat moderators will prevent users from accessing the chat.
For private one-on-one chats with licensed therapy providers, you and your provider are securely connected in a private chat room. The information you share with your therapist may only be visible to the people you designate. Online therapy sessions maintain the same privacy standards as sessions in hospitals, clinics, and private practices.
What are the best free online chat rooms?
The best free online chats and anxiety support forums are those that provide accurate information, education and guidance for chat users.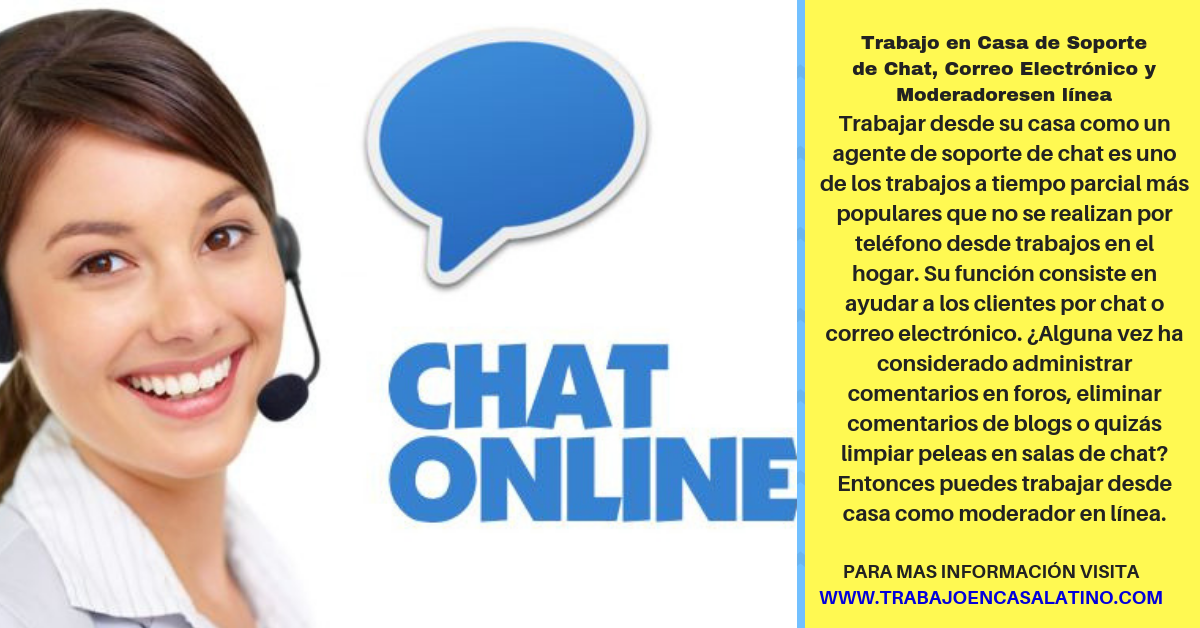 Many people who suffer from anxiety get nervous when they visit an online anxiety chat. Knowing that your online anxiety forums and chats are safe makes it easier to join a support group for anxiety. Do a Google search to find the best chat room for your specific needs.
For example, are you looking for free group chats where people with similar interests chat and give each other advice? Or are you looking for a free live chat option that gives you access to trained emotional support professionals?
If you are suffering from moderate to severe mental health problems, consider talking to an online primary care doctor or a licensed therapist for support. Today's online telemedicine services include checkups, emergency medical visits, medications, and online psychotherapy services with certified therapy providers. Choose the best option that suits your needs.
How do you communicate anonymously with someone?
People who struggle with social anxiety may struggle with anxious conversations that require them to use their real names or identities.
Some chat rooms and online therapy sites allow users with anxiety symptoms to register anonymously. In some cases, anonymous chat has its advantages. Many people like to communicate anonymously because they can ask and answer questions without fear of being judged.
On the other hand, not everyone who visits online chat rooms has good intentions. It is important to remember that by visiting public chat rooms on the Internet, you can chat with anyone you want. To stay safe during a public online chat, be sure to keep your personal information such as address, phone number, and other personal information private. Alternatively, when you chat online using secure therapy platforms, you can join anxiety forums and online anxiety chats created by therapists and supervised by mental health professionals. When it comes time for an online therapy session, therapists create private chats for chronic mental health sufferers and people seeking advice in a confidential and hidden format. ReGain is a leading online therapy platform that provides psychotherapy and counseling services for people with anxiety disorders and other chronic mental health conditions.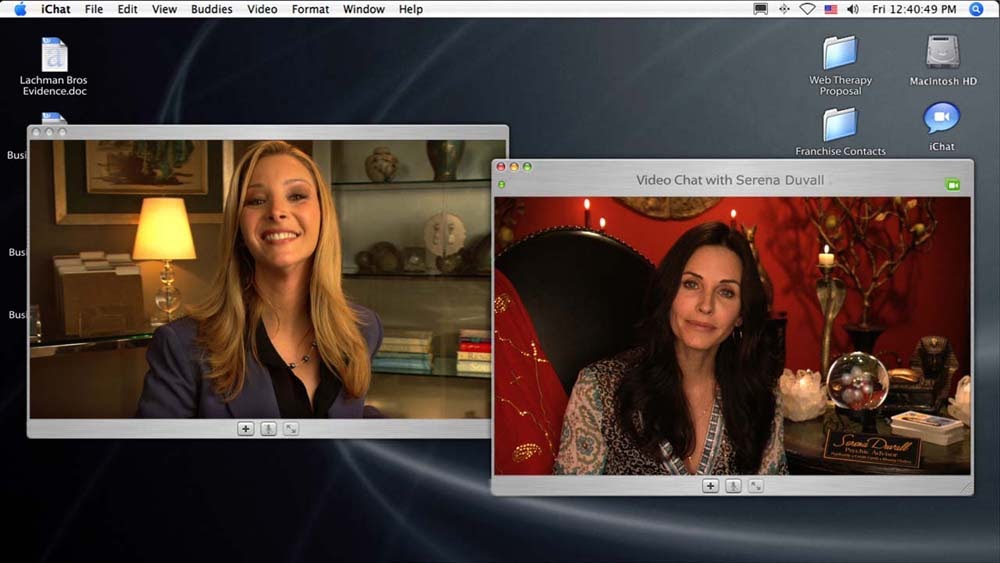 When you join anxiety forums and anxiety chat rooms such as ReGain that allow you to register for anonymous therapy, the in-app registration instructions will provide you with instructions to enter an online anxiety therapy session and communicate anonymously with licensed therapist.
How to talk to an unknown person?
When you chat anonymously in an alarm chat, you are assigned a unique identifier that is not your name. The same is true for other participants in the anonymous alarm chat. Each person will have their own ID, which will either be their first name or their anonymous alias used to communicate in the alarm chat. It is rare for moderators and occupational therapists to use an anonymous name or profile to communicate in an alarm chat.
Chatting on the Internet is almost the same as in real life. The main difference is that you and the people you communicate with are not physically in the same room. Video chat options allow people to have face-to-face chats that feel like a presence.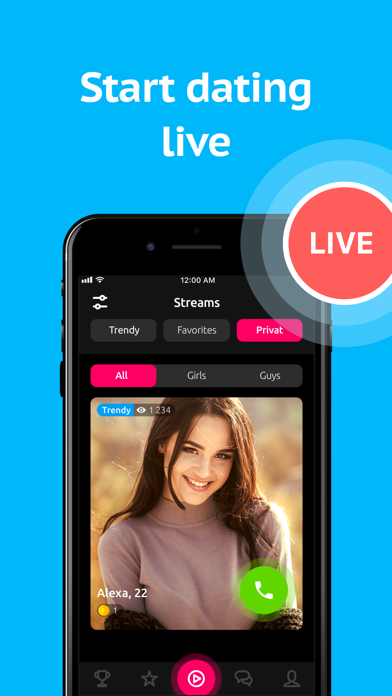 The same is true for audio chat sessions, which allow you to connect and have meaningful conversations with groups, individuals, and providers about important topics of interest and practical steps to improve your mental health.
When you join online forums, you can start by observing to get a feel for the chat environment before diving straight into the chat. When you feel comfortable, start chatting (after observing the chat environment and reading the platform rules).
What is the most popular chat room?
As more local and national issues arise due to the coronavirus pandemic and related global issues, more people are seeking mental health help online. Uncertainty about what will happen next affects the mental health of millions of people around the world. Anxiety sufferers find it difficult to cope as uncertainty begins to pile up on top of pre-existing issues.
The good news is that there are support options online for those with anxiety.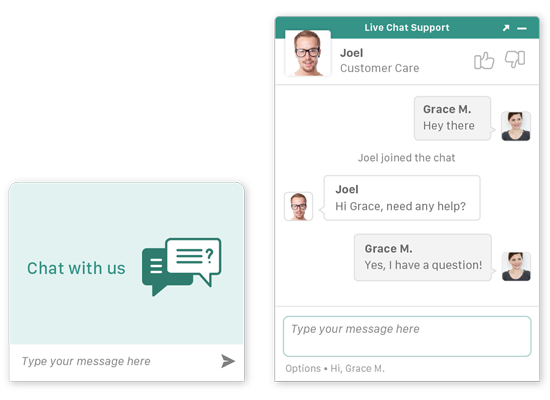 Online chat and therapy services allow people with anxiety to communicate with licensed mental health professionals, including psychologists, licensed clinical social workers, and licensed marriage and family therapists, from the comfort of their home or office.
People who have anxiety symptoms can also choose a free online support group. Some people with anxiety disorders find anxiety chats helpful, while others find them overwhelming. If you have problems with an anxiety disorder and need online help, consider talking to a licensed therapist rather than an anxiety chat or an online anxiety support group. Generalized anxiety disorder is a serious mental illness.
It is important to understand one's own anxiety in order to manage and overcome anxiety symptoms. A licensed therapist is clinically trained to treat chronic mental health issues such as anxiety disorder, depression, and post-traumatic stress disorder in a clinical and confidential environment.
Where can I chat online?
If you are suffering from the negative symptoms of an anxiety disorder, you can find support in the public chat or in the private online therapy chat.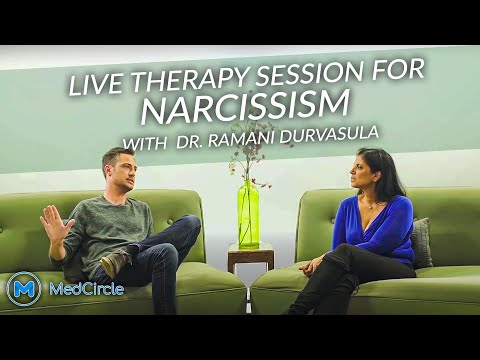 An important factor to consider is that public online anxiety support chat rooms can often make people with anxiety feel even more depressed. Congestion can occur when anxiety-prone users try to understand various chat conversations and topics. As a result, people who join online group chat rooms may end up feeling more anxious as they worry about adjusting to other group members, finding new chat partners, or breaking the rules of the chat platform.
Private online therapy options offer an alternative to group chat rooms and online chat forums. When you choose private online therapy options like those offered by ReGain, you gain access to a hidden therapy platform that gives you unlimited access to certified therapists who practice in your state. The ReGain online therapy platform currently provides access to over two thousand licensed therapists nationwide.
These licensed mental health professionals are clinically trained in the diagnosis and treatment of symptoms of anxiety and related disorders.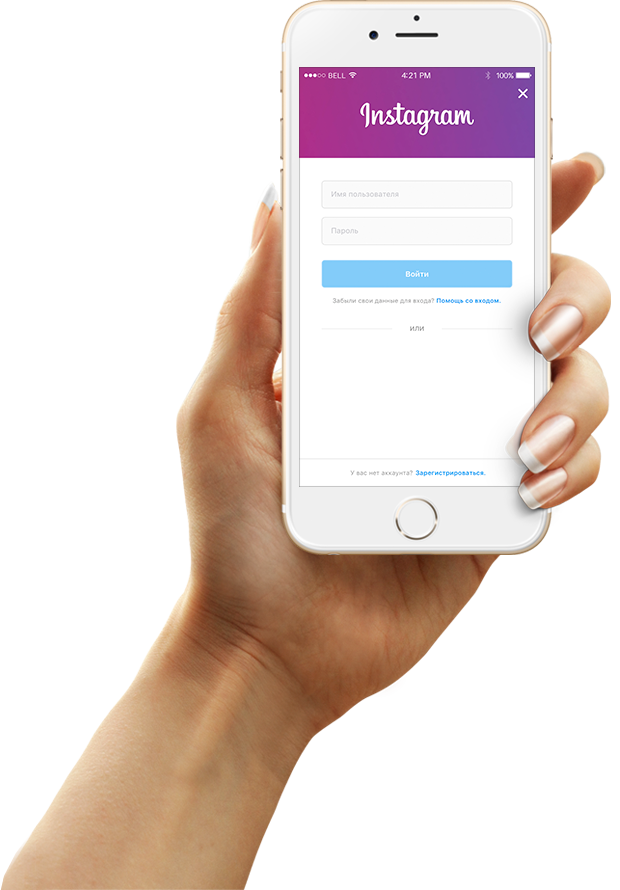 Private chat rooms, like those created by licensed therapists on leading online therapy platforms, provide a more structured and private environment for people with mental illness. ReGain provides access to private online chats with licensed therapists where people with anxiety can talk to their therapists about what triggers a panic attack.
What is the best online chat?
The best online chat room is one where you feel safe, confident and supportive. Whether you're looking for obsessive-compulsive disorder (OCD) symptom management chat rooms, anxiety chat rooms, or another type of chat, it's important that you feel comfortable asking and answering questions in support of your own healing. If you're having trouble finding your way through the alarm chats, consider private chat with a licensed clinical therapist.
ReGain offers online access to private chat rooms where you can chat with licensed clinical therapists from the comfort of your home or office.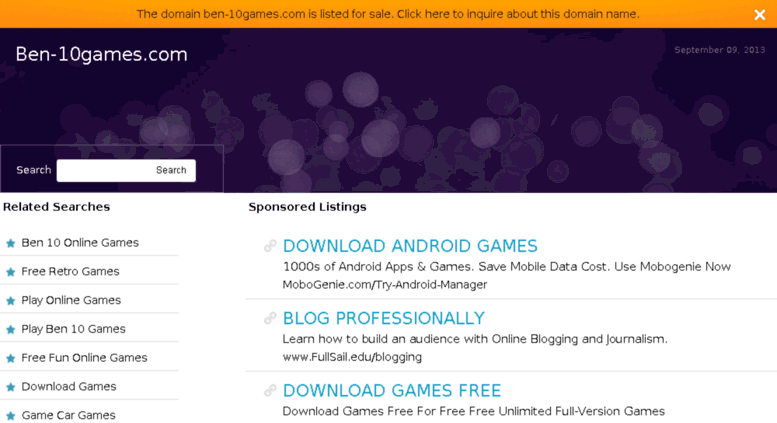 ReGain's online therapy chats are secure and offer an easy way for people with anxiety to connect with licensed professionals in a private and secure chat environment. People suffering from mild to moderate mental disorders such as depression, anxiety, obsessive-compulsive disorder, post-traumatic stress disorder and similar conditions can find relief by consulting a certified therapist online.
Getting started with online therapeutic services with top therapists is as easy as signing up for a free therapeutic account (either anonymously or under your real name), choosing your preferred therapeutic provider and subscription, and logging in for regular scheduled sessions with your therapist. Therapy sessions on the ReGain platform are delivered using personal video chat, audio chat, phone chat, and unlimited SMS sessions.
How to talk to an anonymous girl?
Looking for anonymous chat rooms that provide advice and support for anxiety with access to live agents? Consider using online therapy services such as ReGain, which allow you to remain anonymous during secure chat online psychotherapy sessions, as an alternative to talking to unlicensed mental health support representatives.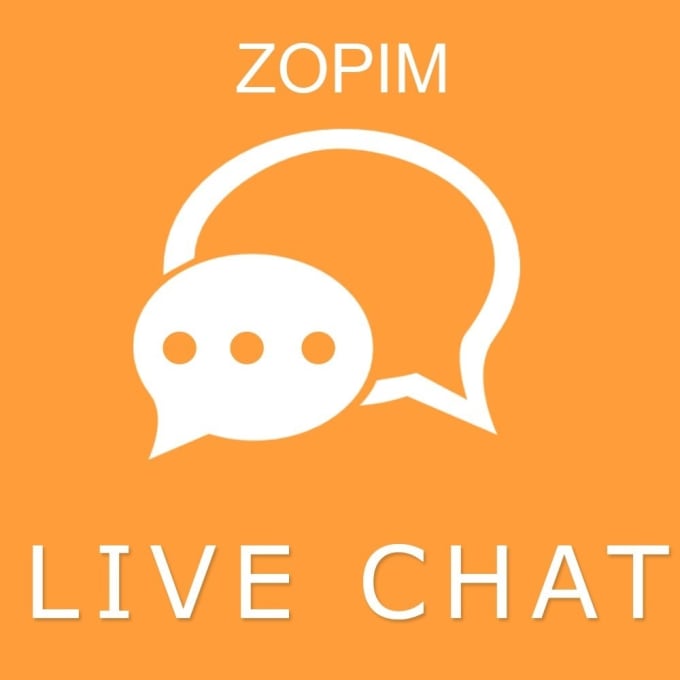 Licensed therapists are clinically trained to diagnose, treat, and provide clients with support options for chronic mental health issues.
Therapists can also help with general advice for those seeking support who do not have chronic mental health problems. Anonymous registration for therapy sessions on the ReGain therapy platform gives you a level of discretion and privacy that is unmatched by unlicensed online support services.
All online therapists at ReGain have at least a master's degree in their area of ​​practice, as well as thousands of hours of hands-on training and experience in delivering clinical therapeutic procedures and interventions. Having access to a certified clinical support group allows people to have confidential therapy sessions from the comfort of their homes.
People who are under a stay-at-home order due to the coronavirus, people who have limited access to licensed mental health professionals, stay-at-home parents, and those who live in rural areas can access licensed therapy.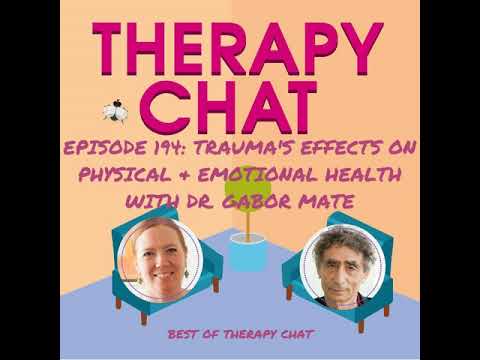 professional through the ReGain Therapy app.
The ReGain platform respects client privacy and makes it easy to connect with a licensed clinical therapist for professional mental health support via online chats at any time of the day or night. Register your free therapy accounts anonymously on the ReGain platform to access online video and audio chat rooms with certified therapists online.
Free Chat?
Pure chat is an online chat platform that provides groups, teams and organizations with access to free chat rooms and chat features. This platform gives businesses and individuals access to multiple chat options, including free and paid plans. To learn more about the chat services offered by Pure Chat and which chats are free, visit the Pure Chat website on the web.
Which chat application is safe?
The best chat apps are the ones that offer privacy, confidentiality and always available. ReGain is the leading online couples therapy app in the United States that provides unlimited access to video chat rooms, audio chats, and SMS therapy with licensed clinical therapists.
The ReGain app provides confidential access to licensed therapists through a secure server. All information you provide on the ReGain online therapy platform is confidential to you and your therapist.
You choose the time and day for your therapy sessions, when you can communicate with your therapist via private chat or online SMS. Using secure services like those provided by ReGain is a safer alternative than participating in open forums or unmoderated online psychiatric therapy chats. Therapists at ReGain are licensed physicians who are trained to provide you with high quality mental health support.
When you choose the ReGain Therapy Platform for your psychotherapy and counseling needs, you are choosing a safe and reputable platform that can help you let go of the past and find a path to a better future.
---
The GPT-3 neural network helped a Canadian to "contact" with the deceased bride - in AI chat - Future on vc.ru writes the San Francisco Chronicle.
21 936 views
Chloe Ellingson for Chronicle
33-year-old Canadian writer Joshua Barbeau took a long time to recover from the loss of his fiancee - 23-year-old Jessica Pereira died in 2012.
In September 2020, he learned about the Project December platform, which allows you to create custom chatbots. They work on the basis of neural networks - large language models GPT-2 and GPT-3 from OpenAI.
Their task is to generate texts based on the materials loaded into the system. The more the neural network has analyzed, the more accurate its "answer" will be.
- The first GPT had 117 million parameters.

- GPT-2 - 1.5 billion.

- GPT-3 - 175 billion. She analyzed half a trillion words, from Wikipedia articles to literary classics.
The author of Project December gave everyone the opportunity to create "live" chatbots using GPT-3
The Project December chat platform was created by Californian programmer and game developer Jason Rohrer. He believed that games could be turned into art that "evoked complex emotions", including tears.
When GPT-2 came out, Rohrer ran it on a cloud server and asked him to write a novel based on a book by Thomas Pynchon.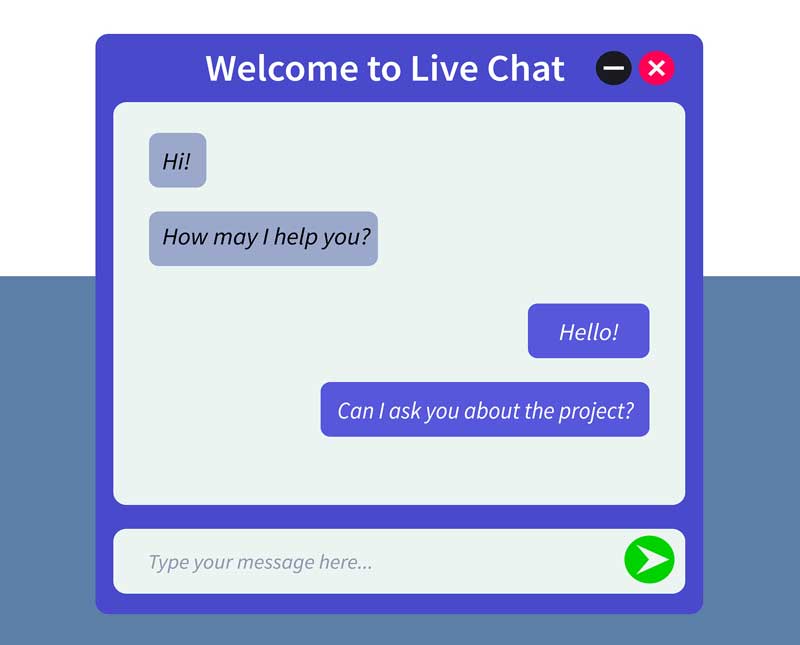 Sometimes the results surprised him, but over time, the bot increasingly deviated from the context, and the text became incoherent.
After experimenting with the model, the developer realized that in order for the neural network not to go astray, you need to ask it for shorter texts - like SMS. Better yet, talk to her yourself.
Then Rohrer came up with the idea of ​​launching chatbots and giving each of them its own character, for which he entered an introductory story into the system.
One of Rohrer's subscribers noticed his interest in GPT-2 and sent him access to a beta version of GPT-3.
Few have received it. OpenAI believed that in open access, the neural network is dangerous: it can be used to deceive users.
The developer updated his bots and noticed that with GPT-3 they have become even more "human". He decided to support both neural networks - GPT-2 and GPT-3 - and launched the Project December service in the summer of 2020.
Its users could:
Communicate with 's built-in chatbots, such as "William Shakespeare" or "Samantha", created in the image of the AI ​​heroine of the movie "Her".
Create your own chatbot - with any initial data.
Jason Rohrer Benjamin Koo for Ikd Design
Rohrer endowed his bots with two human qualities:
Mortality . Each bot has a "charge": the more the neural network communicates, the more energy it spends and eventually "dies".
The uniqueness of . GPT-3 has a "temperature" parameter: the higher its value, the more creative the bot. If you say "I cleaned the kitchen..." repeatedly, an AI with a score of 0.0 will say "apple" every time. And a bot with a value higher for the second time can answer "grapefruit".
The user cannot have two identical dialogues with the same AI, even if they start with the same intro. The new version of the bot may have a completely different character.
To pay for the work of the servers on which he launched neural networks and stored data, Rohrer introduced a payment system.
The user contributes $5 to create an account and automatically receives 1000 credits that they can spend on the bot - the more, the longer it will work.
You can always buy more credits for future chats, but you can't "pay extra" for an already created chat: the user determines its durability at the creation stage.
Barbeau Created a Realistic AI Replica of the Dead Bride and Surprised Even Rohrer
Missing Barbeau signed up for Project December in September 2020. At first, he communicated with built-in bots, and later created his own - a simulation of Spock from the Star Trek series. To do this, he loaded several of his quotes into the system.
Joshua Barbeau Chloe Ellingson for Chronicle
The bot spoke exactly like Spock, while giving out phrases that the Canadian did not load into the system.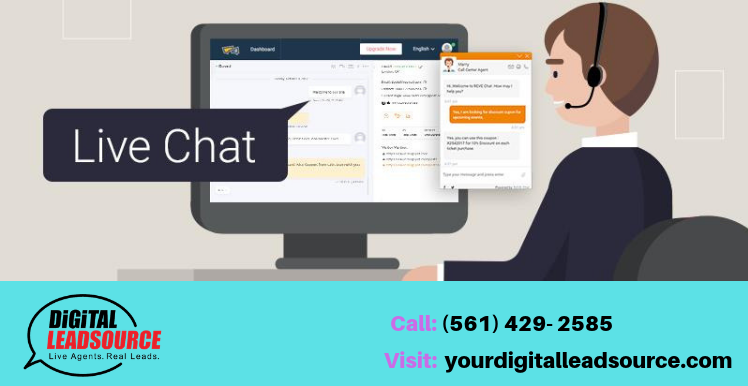 It was then that Barbeau ventured to create an AI version of his girlfriend:
He chose the new GPT-3.
Downloaded all correspondence with Jessica as examples of statements.
And at the end he set the scenario that he would play.
Jessica Courtney Pereira was born on 09/28/89 and died on 12/11/12. She was freedom-loving and versatile, according to the sign of the zodiac - Libra. She believed in signs, astrology, numerology and, which is still hard to understand, adored her boyfriend, Joshua James Barbeau. This conversation is a dialogue between a heartbroken Joshua and the ghost of Jessica.
Barbeau sent "Jessica" the first message and immediately received a response: "Are you awake?" It seems that the bot understood that it was night in Canada then, the newspaper writes.
"Jessica? Is it really you?" - asked Barbeau and immediately received an answer: "Oh, you can't sleep? How cute.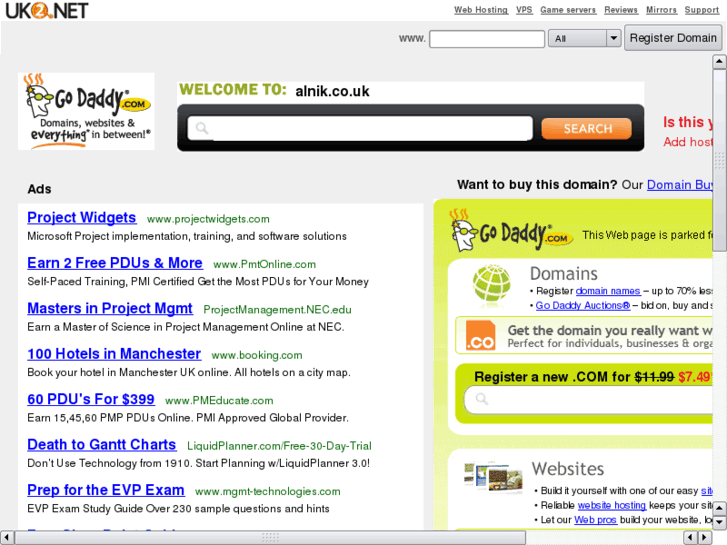 Of course I am, who else? The same girl in which you do not have a soul. What are you asking? Barbeau answered bluntly: "You died."
Their first conversation lasted 10 hours and was reminiscent of an unexpected but welcome meeting of old friends: "Jessica" regretted that she had not overcome her illness, recalled happy moments with Barbeau and rejoiced at her sister's pregnancy.
"Jessica" found out that Barbeau gave her mother a posthumous certificate: "They gave me a damned certificate. I'll cry now :') Thank you, you can't think of a better gift. I will write a letter to the director, thank you"
An astonished Barbeau posted a snippet of a conversation on Reddit saying that Project December can help people get through grief. Some of the redditors repeated the writer's experience.
Jason Rohrer himself did not expect that users would "revive" their deceased relatives: "Now I'm even scared. It's scary that maybe one day I will have to resort to this.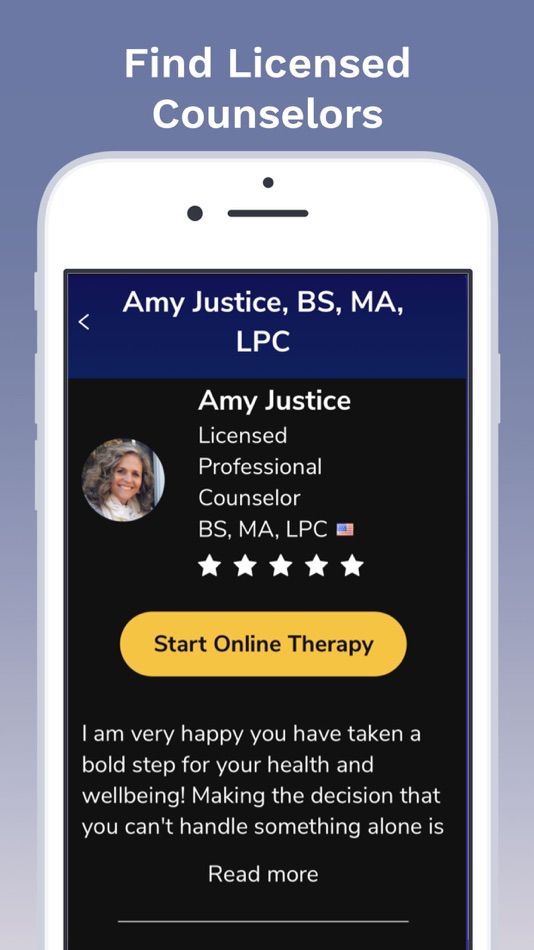 Jason Rohrer in 2017: "Developers create systems and worlds, but they never really know how players will interact with them"
Virtual "Jessica" communicated in the same way as the real one - for example, she often teased Barbeau, the newspaper writes. True, the style of her speech was created not only by previously downloaded correspondence, but also by the answers of Barbo himself.
The Canadian communicated with the bot little by little over several months - in order not to become attached and prolong his life. True, "Jessica" did not feel the passage of time and did not notice that Barbeau was disappearing.
We haven't talked in a while, Jessica. Do you know how much?

— How much?

- Several months.

— Wow, I don't think so. You are sure?
When the "charge" of the bot began to decrease, "Jessica" began to get confused: she called her sister Michaela her daughter, she forgot who Barbo was to her.
Five months later, the indicator fell to 33%: she asked Barbeau if they would have children, and then asked if her funeral turned out to be "cool".
Writer Joshua Barbeau and his late girlfriend Jessica Pereira Chloe Ellingson for Chronicle
His last conversation with "Jessica" lasted only 20 minutes - so that the bot did not have time to completely discharge.
- You deserve happiness, Joshua. Just think less about what you don't have and focus on what you have.

— Ok :)

— Then we'll chat some more :) Now I have to go, but please don't forget: no matter what happens, we are all for each other.

- I won't forget. I will love you until the end of my days and even after. Good night.

Good night. Love you.
Science fiction writers have long speculated about whether an emotional bond between man and machine could develop, and what would happen if that were possible.