How to succeed in graduate school
The Grad School Advice You Need to Be a Successful Student
Making the decision to attend graduate school isn't an easy one. It's a commitment of both time and money. But the benefits of earning your master's degree or graduate certificate are huge, and go beyond a salary increase or future promotion. (Although those are nice perks, too.)
Grad school offers you access to a new network of peers and mentors. It can help you achieve your personal and professional goals, all while improving your productivity and enhancing your skillset. That is, if you prepare accordingly.
What it means to be a "successful" grad student varies, based on what you want to accomplish. But if you follow the grad school advice below, you'll be better equipped to make the most of your experience.
Leverage Your Peer Network
A benefit of grad school is that you're surrounded by likeminded peers who span different industries and stages of their career. Turn to them for inspiration and advice.
How do they manage their time? What tools do they use? Are there any job openings at their company or emerging opportunities in the field that you maybe haven't considered yourself?
Students are accepted to grad school because of the unique strengths they can bring to a program. Determine what yours are and leverage that skill set to help your colleagues. If you're a strong storyteller, but new to analytics, network with your peers to see who's more familiar with data and willing to share their expertise. It's likely they might need your marketing savvy to solve a problem of their own.
In grad school, you should be learning from your classmates as much as you are from your professors.
Seek Out Faculty Mentors
Networking shouldn't stop at your classmates, though. Your professors want to help, so take the time to learn more about them. Faculty bring decades of shared industry experience to the classroom—use that to your advantage. Learn from their lessons and ask how they've applied what they're teaching out in the field.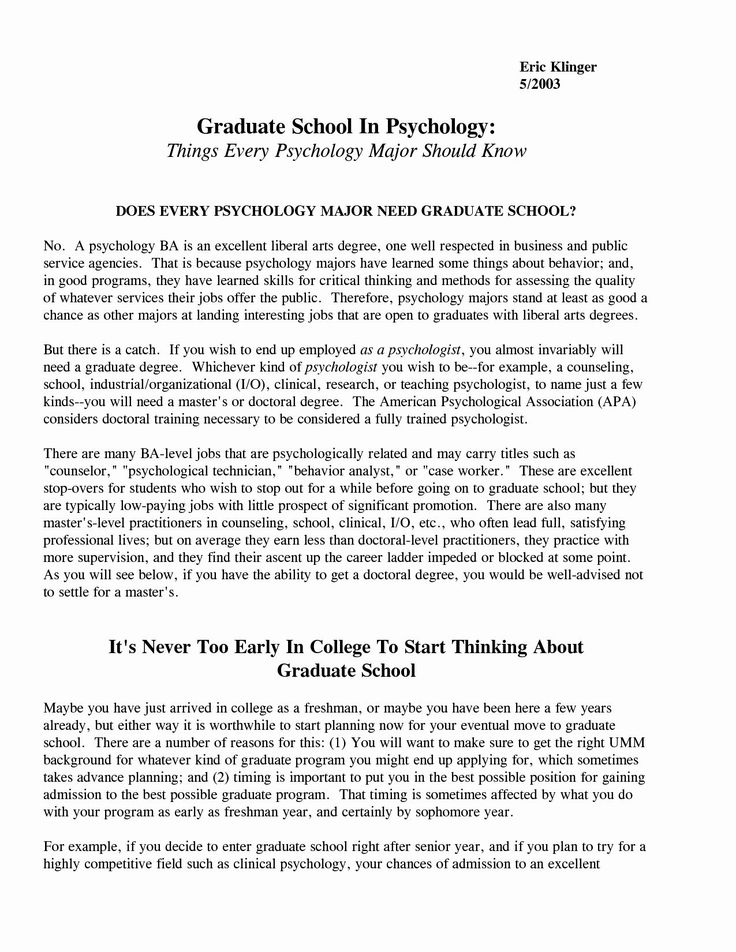 The stronger the relationship you have with your professors, the more likely it is they'll introduce you to other thought leaders in their network, connect you with job opportunities, or serve as a reference when you're applying to new roles.
Map Out Your Goals Early
Before starting your grad program, write down your goals. Are there specific skills you want to learn? Is there a particular problem you're trying to solve at work? You should be clear about what you want to get out of the program before enrolling.
Some of this you'll likely identify during the application process as you're writing your statement of purpose. In an earlier post on how to write a strong statement of purpose, it was recommended to focus on what drives you, such as professional advancement or personal growth, as well as what it is about the school that interests you most and what your expectations are of the degree.
The earlier you map out your desired trajectory, the easier it will be to identify the classes you should take or the experiences and projects you should seek out during your degree program.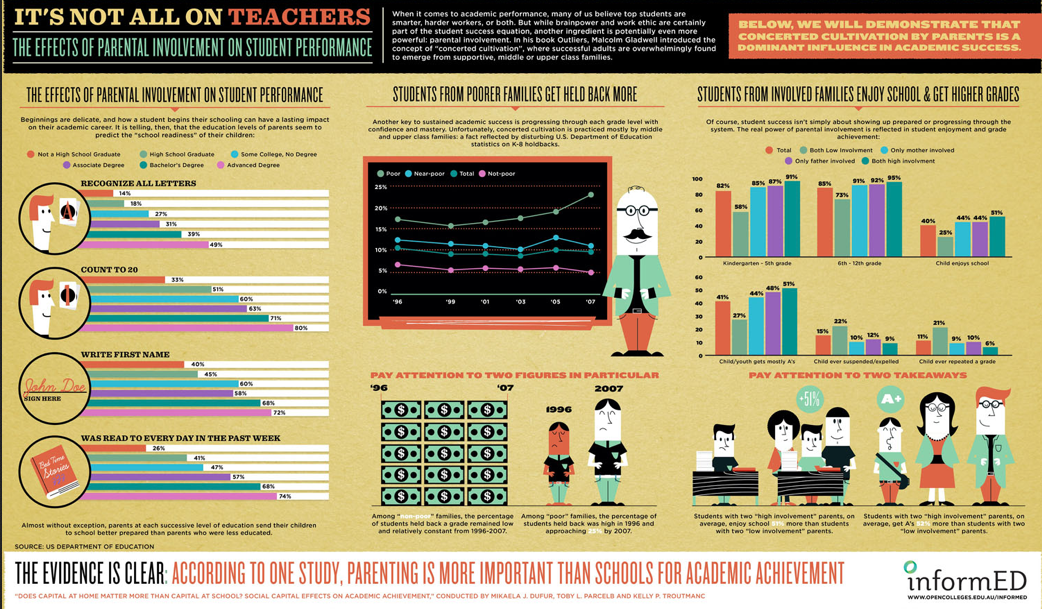 Work on What You're Passionate About
As you're mapping out your goals, zero in on what it is you're passionate about and integrate that into your coursework. For example, if your program involves writing a dissertation, center your research on a topic that matters to you, whether it's an issue you're tackling at work or an opportunity in an industry that you've always wanted to learn more about.
Your grad program will feel more enjoyable and manageable if you're working on something that matters to you. 
Focus on Learning, Not Grades
Although grades help hold you accountable and can serve as a benchmark, that's not where your focus should be. You're at a different stage of your life and career than when you were an undergraduate trying to leverage your grade point average to land a job interview or get into grad school.
Now, you have more to balance and different professional goals. You need to prioritize the learning process and dedicate yourself to retaining information, gaining new experiences, and networking with your peers.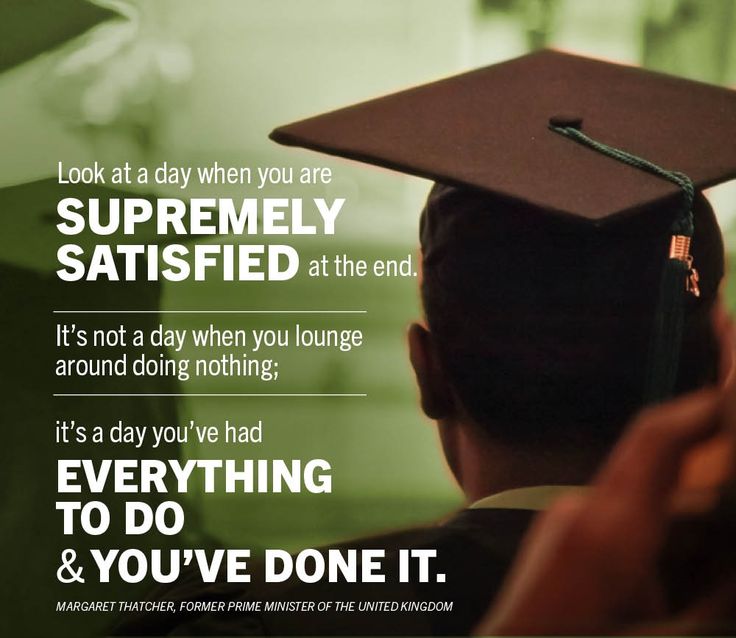 Practice Time Management
It's likely you're balancing more than just grad school, making time management a must. Spend some time Sunday before the week starts mapping out your assignment deadlines and other commitments, so you can block off the time necessary to complete your work. You might even consider downloading a mobile app that can help you keep track of your to-do list, such as Trello, Any.do, or Wunderlist.
By focusing on boosting your workplace productivity, you can also free up more time to dedicate to grad school.
Strike a Work-Life Balance
Finding work-life balance is easier said than done. But as you're scheduling out your week, factor in time for fun, whether that's going to the gym, grabbing dinner with friends, or reading something that's not a textbook. If you overextend yourself, your work will suffer, and you will have defeated the purpose. You want grad school to help advance your career, not set you back.
And grad school can advance your career: Roughly 18 percent of jobs will require a master's degree by 2022. What's more, 41 percent of companies are sending their employees back to school to earn an advanced degree.
The major key to being a successful grad student is keeping your end goals in mind and staying focused on them. Remember, there's a light at the end of the tunnel; juggling school and work is only temporary. So make the most of your experience while you can. The pay-off will be worth it.
---
Are you interested in becoming a graduate student? Explore Northeastern's more than 200 certificate, master's, and doctoral degree programs.
Seven Keys to Graduate School Success | Graduate Connections
Published:
Adapted from the University of British Columbia PowerPoint: On Being a Successful Graduate Student
Here are seven "keys" essential to a successful and well-rounded graduate career.
Be proactive – take responsibility for your own grad school experience.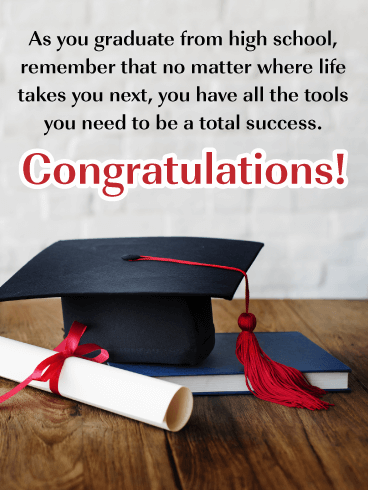 • Think about what you really want from graduate school, and identify opportunities to attain those goals.
• Continue the mental transition from being told what to do, to deciding what to do.
• Don't wait for faculty members to come to find you. Take the initiative and build relationshipswith faculty in your department.
Participate in the intellectual community of your department and campus.
• Seek input and collaboration from faculty members and your peers – don't isolate yourself.
• Attend optional seminars and lectures within and beyond your program or department.
• Attend and present at conferences.
• Begin thinking of yourself as a member of your profession and academic field.
Know your program requirements and timelines.
Masters students
• Coursework
•Comprehensive or qualifying exams
• Research thesis or major project 
• Public presentation and/or defense of thesis or project
Doctoral students
• Coursework
• Supervisory committee
• Research proposal approval
• Comprehensive exam 
• Dissertation completion and defense
Create and follow an annual plan.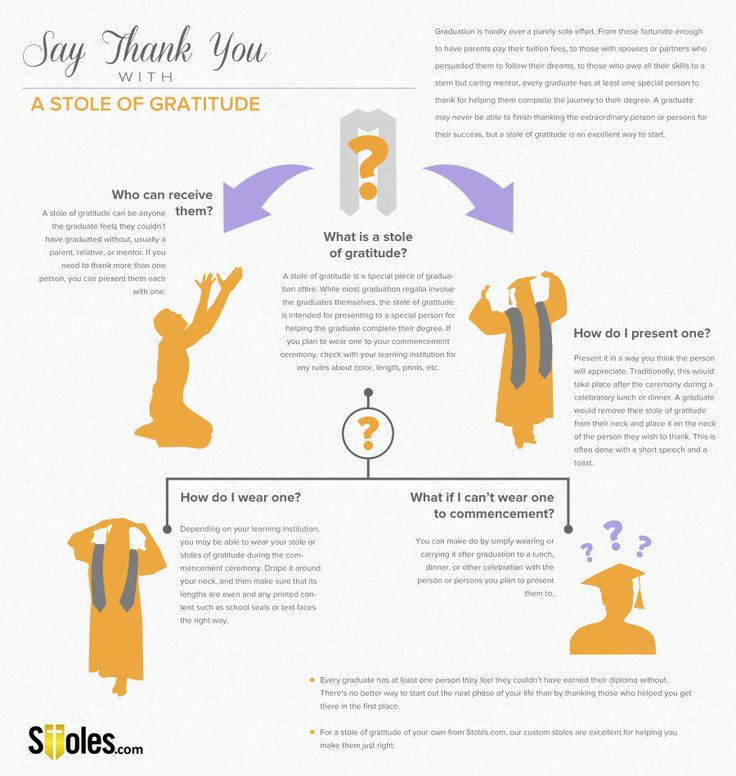 • Track your specific program requirements (e.g., courses taken, comprehensives, research, thesis, etc.).
• Schedule meetings with your supervisor and committee.
• Publish articles and produce patents, copyrights, artistic works, performances, designs, etc.
• Attend conferences and make presentations.
• Apply for fellowships, scholarships and research grants.
• Think "next stage" —develop an individual professional development plan for the future.
Establish positive relationships with your supervisor and members of your committee.
• Schedule regular meetings with your entire supervisory committee – at least once a year.
• Have a clear purpose for each meeting, and communicate the agenda in advance to your supervisor / committee.
• Follow up on items discussed in meetings – keep your supervisor informed of your progress and challenges.
• Act as a "junior colleague" – ask questions, advance ideas, show interest and support for shared goals.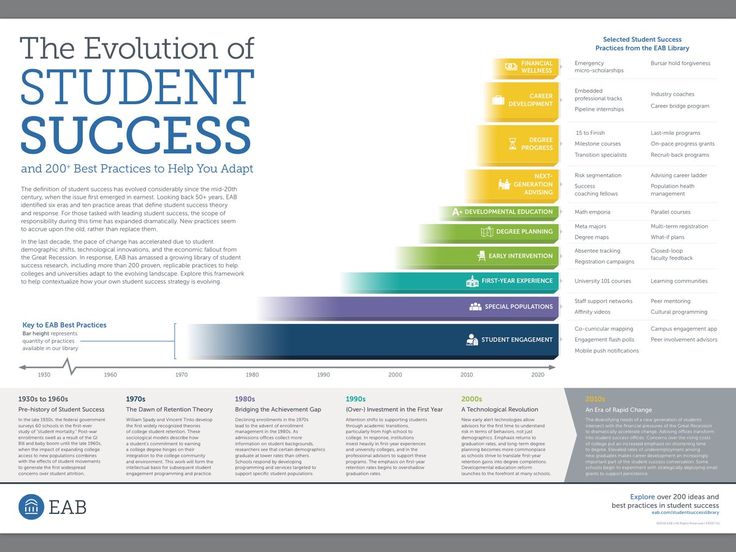 Bring a professional approach to your studies and interactions.
• Build key skills: organization, preparedness, collegiality, budgeting.
• Take workshops on teaching;write a grant proposal.
• Mentor an undergraduate researcher.
• Learn about research ethics and scholarly integrity.
Seek balance and support in your life. 
• Remember that you have friends and family outside grad school.
• Seek out the many resources on your campus that can help you through the tough times (join a graduate student organization).
• Remember that this will be among the most inspiring and satisfying times in your life.
• And, because your mother isn't here: Get enough sleep, make time for physical exercise, and eat your veggies!
90,000 training in graduate school
Content
What is a graduate school
What a graduate student
can count on how to choose a direction for the development of
,
Particular reasons to study in graduate school
Advantages of training in graduate school
University graduates are not always tend to leave school immediately.
After graduating from the master's program and receiving a diploma, students have the opportunity to develop in the scientific field and enter graduate school. For many of them, this is a great opportunity to prove themselves in an interesting environment, conduct research work, achieve significant results and receive a coveted degree. On the other hand, graduate students get a lot of competitive advantages in employment. Each choice has its pros and cons, which you need to familiarize yourself with before making a decision. nine0003
The educational process in the magistracy takes two years. Further, when entering graduate school, a student needs to spend another three to five years. This is quite enough to gain valuable experience in scientific activity, which opens doors for the applicant to prestigious companies and organizations, guarantees a stable and well-paid job.
Master's students are immersed in a more complex educational process after graduation. The training of graduate students is more focused on their independent development, which makes it possible to train specialists of a high professional level.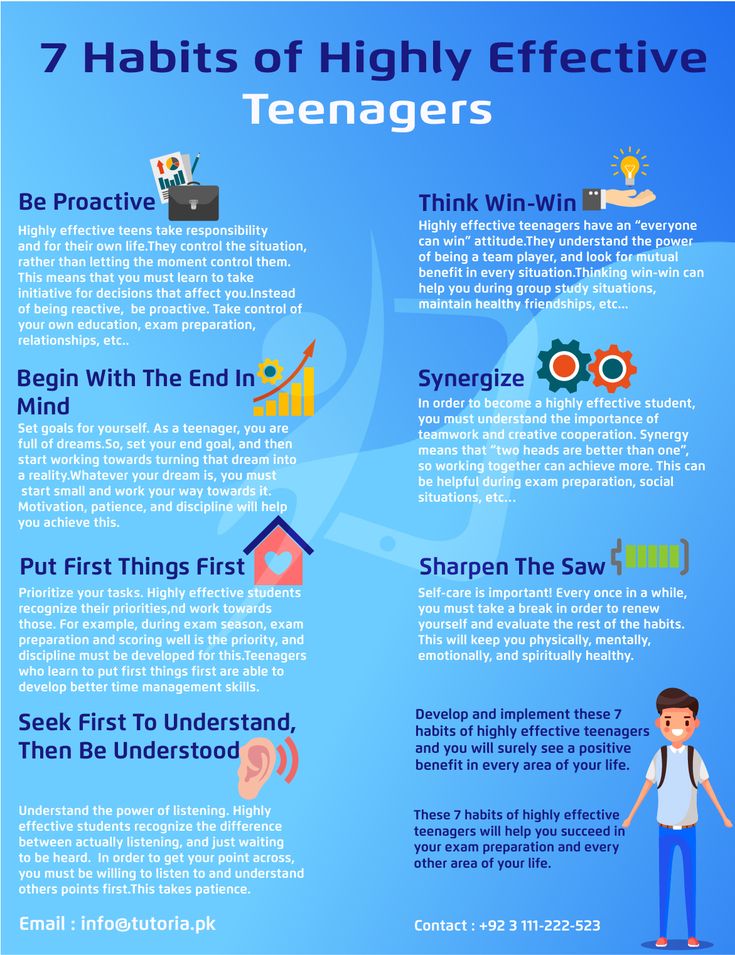 Graduates of postgraduate studies occupy vacant positions in the middle and higher teaching staff. nine0003
Writing a dissertation is an essential condition for postgraduate studies. The complexity of such scientific work is much higher compared to the usual graduation project, which is explained by the following reasons:
research work continues for several years, involves the search and analysis of a large amount of information and materials;
the author is required to provide a personal opinion on an issue or issue;
the candidate must prove the novelty and value of the research with the help of reliable facts and arguments; nine0006
The defense of a dissertation is a responsible event, for which it is necessary to prepare well in order to interest the commission and convince its representatives of the importance and significance of the research work.
Graduate students receive benefits. Funding for the scientific activities of candidates is associated with an increase in the efficiency of their research work.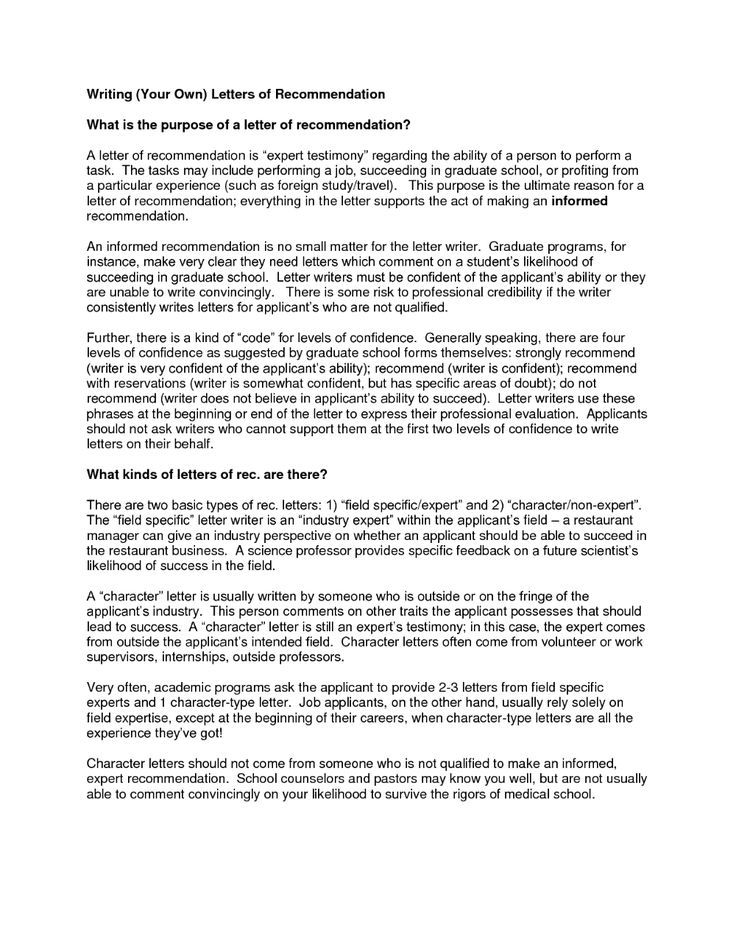 In this case, the applicant receives some financial freedom and can afford to spend time and effort solely on study. However, PhD graduates, even with a coveted degree, rarely experience a significant increase in income. Only in some cases, scientists can afford a luxurious lifestyle. As a rule, a specialist is offered a modest salary. On the other hand, experienced experts in their field have a chance to move science forward. nine0003
As can be seen from the above, admission to graduate school comes with great risks. The candidate needs to deal with all the controversial points and answer honestly to himself the question of the appropriateness of such training. It is important to remember that serious research work takes a maximum of personal time, sometimes it becomes very tiring, which is explained by the need for constant monitoring of various literary sources.
Quite often students continue the educational process at the insistence of their parents or the recommendation of their supervisor.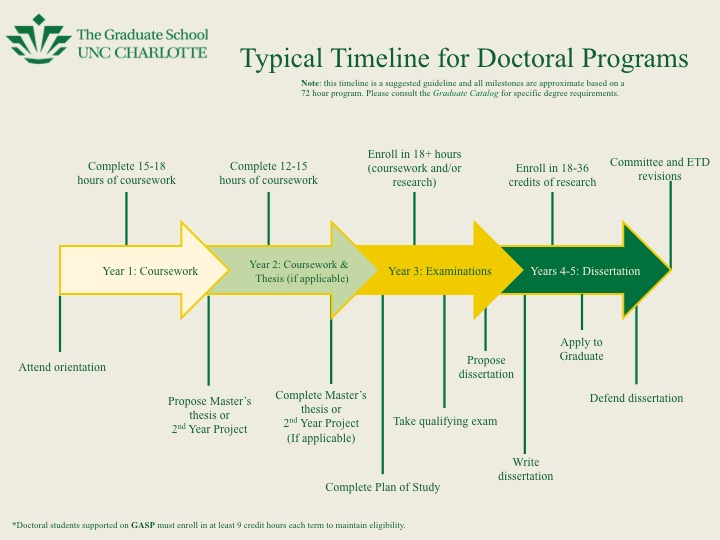 However, this approach to decision-making cannot live up to expectations. In this case, there are high risks of wasting five years of your own life doing something that is not interesting for you. When a student really burns with the desire to develop in a certain scientific field, realizes the scale of research work, is ready for difficulties, paperwork, sleepless nights, you can safely follow your dream and enter graduate school. Otherwise, it is worth thinking carefully and considering alternative training options:
advanced training;
vocational training;
attending trainings;
passing master classes;
business education.
The result of research activity is largely determined by the right choice of topic. You should choose in advance the area of ​​​​development that interests you. There are many scientific areas and disciplines in which the applicant is able to demonstrate a high level of competence, succeed, gain valuable knowledge and experience for further professional development.
nine0003
PhD students work on dissertations, which is the result of their research activities. Therefore, the success of all training depends on the choice of research topics. At the first stage, it is necessary to find out who studied a similar issue earlier, what results were achieved. With minimal coverage of the topic of scientific work, it is recommended to choose another direction for writing a dissertation, since in the process there may be a lot of problems with finding information sources and the necessary data, without which the study will lose all meaning. nine0003
In addition to the dissertation itself, the candidate needs to prepare several scientific articles for publication. Questions for them can begin to formulate already at the stage of choosing the topic of the main study. Thus, scientific work and published materials will overlap with each other. There is an important rule according to which these articles must be written not only in Russian, but also accompanied by a translation into English.

Postgraduate student activities are not limited to the educational process and research. In order to achieve success and recognition, the candidate must lead an active scientific life. It is important to express yourself in the community through public speaking at conferences, forums, symposiums. Attending such events will help to reveal one's potential, establish social connections, and acquire useful contacts. It is not uncommon for applicants to team up with other scientists to work on interesting and challenging projects. If such a rhythm is acceptable for the candidate, then you can safely enter graduate school. nine0003
Graduate diploma holders become graduate students for a number of personal reasons. Some arguments in favor of making such a decision are:
Desire to engage in teaching activities. According to an erroneous opinion, it is possible to find a job as a teacher only after graduating from graduate school. This is not true. If this is the only reason for going to graduate school, you should consider other options, for example, get into one of the many universities that do not impose such requirements on candidates for vacant positions. nine0006
Great interest in travel. This aspect is important for applicants who plan to study abroad. Such a process is accompanied by the solution of a lot of additional tasks, for example, establishing contacts with foreign colleagues, sending numerous requests for admission to postgraduate studies at foreign universities.
Future graduate students should clearly understand that such activities are based on scientific work. All related privileges are minor. If there is no desire for research and self-development, and the candidate is guided by financial or some other interests, graduate school will not live up to expectations. nine0003
In the process of studying, a postgraduate student faces the following difficulties:
The success of a research project and the career of a dissertation author depends largely on his personal professional qualities. The candidate must demonstrate excellent analytical skills, be well versed in approaches to working with a variety of information sources, see the essence of problems and find innovative ways to solve problems.
If a person by nature has excessive modesty, is a shy person, then it will be quite difficult for him to realize himself by graduating from graduate school. In the process of conducting research, it is important to take part in various scientific events, make presentations, and seek publication of your own articles. nine0006
The financial side of the issue. Scientists, as a rule, cannot boast of high incomes. In common cases, scientific institutions receive a budget from the state. Private investment is a non-permanent income. When a candidate is more dependent on salary, sooner or later there is a need for a side job, which negatively affects the educational process of a graduate student.
Long-term perspective. Only with the acquisition of a sufficiently large experience can one achieve success in the scientific field. nine0006
Postgraduate benefits:
A significant increase in the level of education. A graduate student in the learning process acquires in-depth knowledge in a particular scientific direction. Candidates are awarded a unique chance for self-realization in an interesting professional environment.
Increasing self-esteem. One of the main advantages of studying in graduate school is personal growth. Dissertators in practice hone the skills of public speaking, writing high-quality articles and conducting effective research. nine0006
Career growth. When applying for a job, candidates who have completed graduate school receive a great advantage. Such scientists have opportunities for further development.
Deferment from the army. Postgraduate students continue to receive higher education. Thus, university graduates retain a deferment from service. After the successful defense of the dissertation, the candidate ceases to be liable for military service at all.
As you can see, postgraduate study has its advantages and disadvantages. Each university graduate will have to make a decision to continue the educational process independently, based on their own needs and capabilities.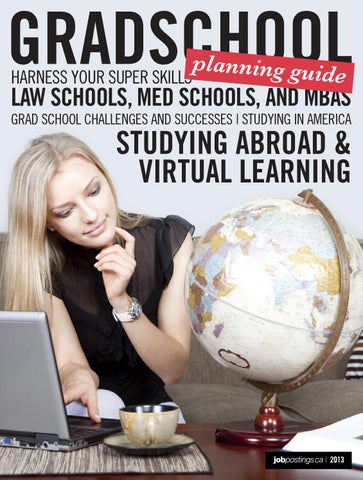 nine0003
10 Benefits of Postgraduate Studies *
After graduation, most graduates take the opportunity to take a break from lectures and seminars. But any of them may miss the opportunity to go to graduate school and become a leading specialist. What does continuous education give - postgraduate studies? Consider in the article.
CONTENTS
Postgraduate study - what is it?
Postgraduate studies represent the highest level of professional education. It allows one person to conduct scientific work and engage in teaching activities at the university. nine0003
The main time of study is conducting independent research and writing a doctoral dissertation. Her defense allows you to get the title of candidate of sciences and indicates a high level of education.
Graduate students can study specialists with higher education at the master's or specialist level.
All graduate students have their own curriculum. Everyone is indicated when it is necessary to pass part of the candidate's essay and exam.
Postgraduate participation courses are only offered in the first year of study. nine0003
In addition, PhD students are required to publish articles in various journals related to their work. Failure to adhere to a personal schedule may result in expulsion.
Postgraduate study therefore has many advantages. But you need to be ready to develop. Education here requires discipline and determination, as it involves independent activity.
Postgraduate study period is three years. During this period, the graduate student, with the help of his supervisor, had the opportunity to study in detail the scientific direction he had chosen, draw his own conclusions and make discoveries. The purpose of postgraduate studies is to defend a doctoral dissertation. Upon successful completion of this activity, you will receive a Ph.D. After that, you can begin to deepen your scientific work, highlighting new aspects of defending a doctoral dissertation. nine0003
Is it difficult to study in graduate school?
Postgraduate study is difficult, but very interesting.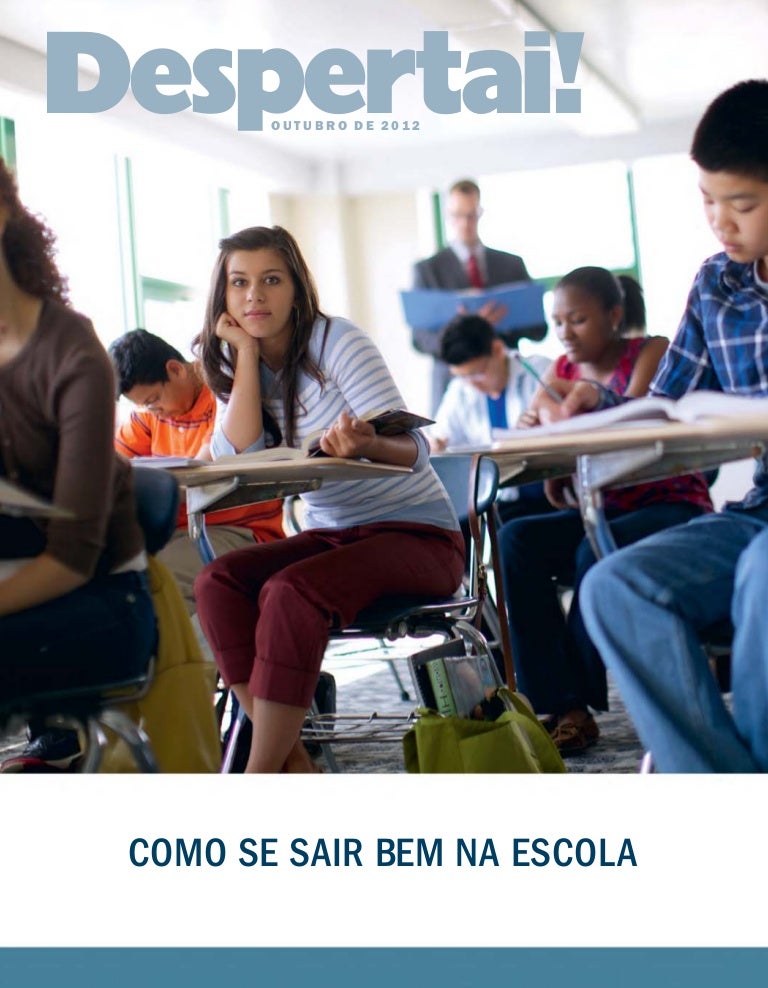 At this stage, there is no constant comparison of relevant sciences, courses and unnecessary subjects.
Most graduate students devote themselves to self-education and dissertation preparation. Education should be divided into the search for theoretical foundations and literary resources, as well as communication with scientific supervisors.
In the first year, postgraduate students participate in lectures and seminars, as well as in the master's program. Starting in their second year of study, they should devote more time to publishing articles and teaching methods in journals. nine0003
Therefore, the postgraduate student collects his achievements in a diary. He will be able to submit this journal to the committee before passing the national examination.
The last two years of the PhD will be mainly used for the preparation of the dissertation. Conduct research on scientific issues with consultants. The research must end with a completed dissertation at the end of the postgraduate course.
10 benefits of graduate school
The benefits of graduate school are not limited to earning a degree. There are 10 benefits that will help you succeed in your future life and excel in education. nine0003
1. Increasing the level of education
Today's labor market is characterized by a huge demand for highly educated people. An in-depth study of areas of knowledge related to the scientific research of graduate students will provide valuable experience and will be useful in practice.
Compared with other workers, such specialists undoubtedly have higher abilities and status on the social ladder.
2. Self-development and personal development
This factor is not only very important for meeting the needs of the family, but also very important in order to take a place in society. It includes the expansion of knowledge, the ability to withstand stress and the formation of speech skills.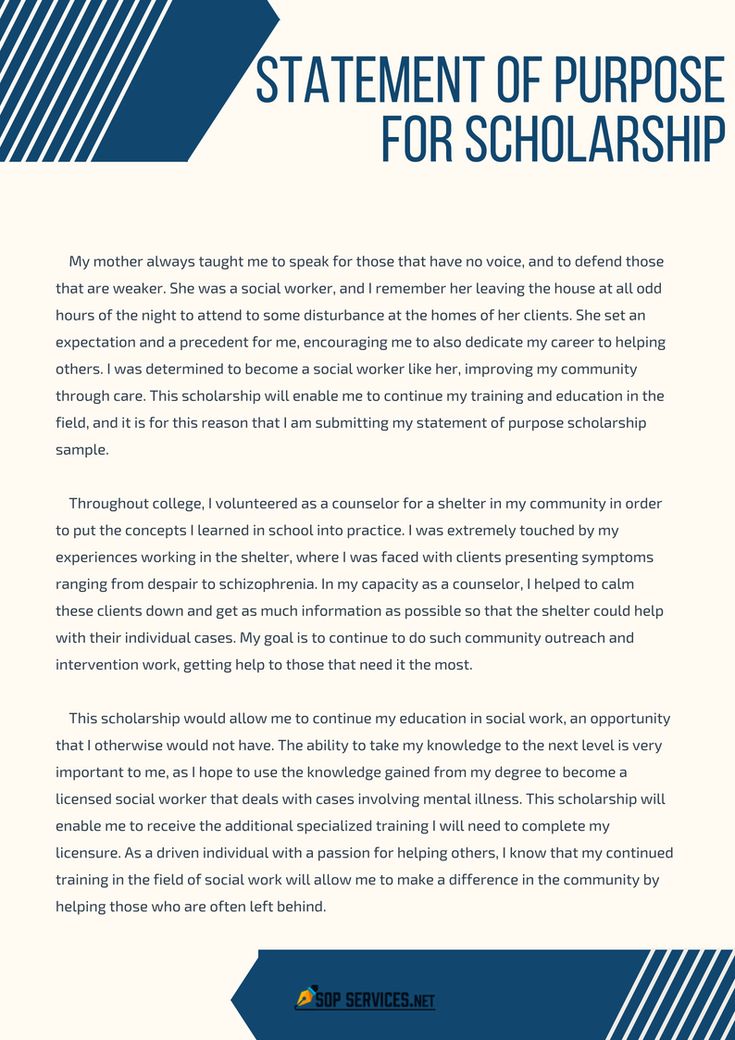 All these qualities are irreplaceable and will be useful in the future.
3. Career development
With a doctorate degree, it is easier to get a good position or promotion. Candidates who have not completed postgraduate education are not considered for certain leadership positions. nine0003
3. High salary
Having a degree usually means a higher salary, because such a specialist is entitled to a good position. In addition, most government agencies provide their employees with special additional compensation.
4. Exemption from the army
Postgraduate students are suspended for the entire period of study from military service. Specialists who have successfully completed training, defending candidates and received an academic degree may be exempted from military service. nine0003
5. Pedagogical activity
Postgraduate study provides an opportunity to engage in teaching activities in higher educational institutions.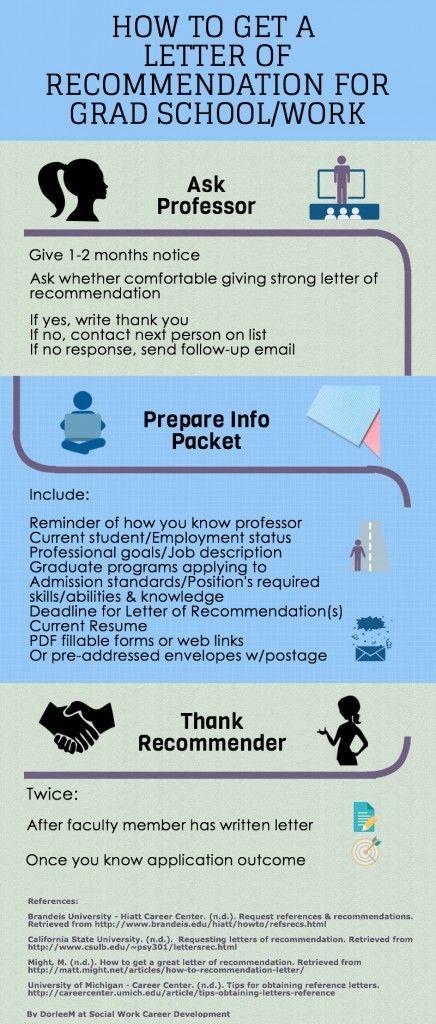 You don't have to tie your life to it. He runs many professional companies, holds important positions and teaches at the college. This gives them the opportunity to develop and maintain feedback with students.
6. Recognition in society
For some, recognition is the main driving force behind admission to graduate school. After all, with its help, you can do your own scientific research not only in our country, but also at foreign conferences and seminars. Maybe it is you who will attract attention and be nominated for an award? nine0003
7. Continuous learning
There is a category of people who do not want to leave their student life and love the learning process itself. Therefore, postgraduate study is a logical continuation of the course of study.
8. Form of study
There are two types of education for graduate students: full-time and part-time. Also, you can study in a combined type.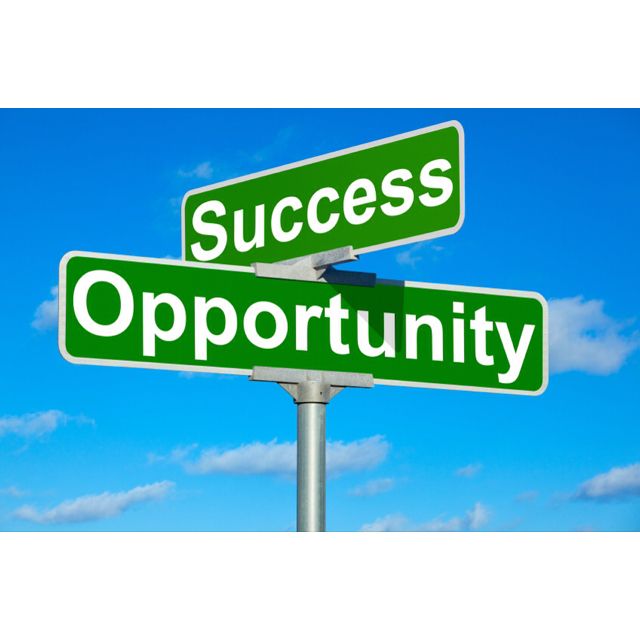 9. Obtaining a certificate of education
Obtaining a postgraduate certificate is an award that will help you compete with people who have extensive work experience but do not have a higher education. nine0003
10. Career prospects
The main purpose of admission to graduate school is to improve academic qualifications and acquire new knowledge and skills. At the same time, the main motivation of many students is to obtain the title of candidate of sciences. The fact is that this status predetermines important career prospects. But what does higher education provide in practice?
As we mentioned above, in graduate school, special attention is paid to cultivating people in this area. Of course, there is another important factor in favor of educational institutions that serve science applicants - its high level of knowledge. nine0003
Employers' privileged treatment of graduate students may be supplemented by salaries or opportunities for rapid career advancement.