How often should you see a therapist
How Often Should You See A Therapist
Many people wonder about the logistics of therapy, from how to find a therapist to how often to go to therapy. While these types of questions seem relatively direct, the answers tend to be less than straightforward.
Don't let this deter you from getting help. While it can feel confusing trying to get your questions answered, there's actually a good reason why things are more gray than black or white when it comes to therapy. 
Therapy is meant to be a highly individualized process. Things like how often to see a therapist, what you'll talk about, and how your sessions are structured are all things that you and your therapist will talk about together. Making a specialized plan helps you get the most out of your treatment.
With that being said, there are several factors to take into account when determining the frequency of your sessions. Read on for what you and your therapist will consider when making your treatment plan.
How often should I go to therapy?
While each person's therapy journey looks different, there are many things that can impact how long your treatment will take. Some factors to take into consideration when determining  how often to go to therapy include:
The type of therapy
Most therapists incorporate skills from different modalities into their work, but some therapists abide strictly to their chosen methods. The type of therapy can play a major role in defining how frequent your sessions should be.
For example, if your therapist is using eye movement desensitization and reprocessing (EMDR) techniques to treat trauma, it's likely that they will encourage you to attend sessions one to two times per week or opt for a longer session (90 minutes is common). This is due to the intense, immersive nature of this type of work.
It's okay to be unsure of the type of therapy you want to participate in. The default for most types of therapy is meeting weekly or every other week.
However, you can talk directly with your therapist about what makes sense for you.
Your commitment to doing the work
The level of investment you have in the process is a significant factor that influences how often you should see a therapist.
Many people think that therapy is all about what happens during the session. This is a crucial part, but it's also important to put into practice what you discuss with your therapist. That means doing the work outside of the session too.
If you feel committed to working toward your goals outside of session, you may need less frequent meetings with your therapist. If a higher level of involvement and accountability would help, you may want to request more frequent sessions.
Your budget
Therapy is a worthwhile investment, but it's not free. Your budget is one practical factor that impacts how often you're able to go to therapy.
If you have a limited budget but feel strongly about getting the support you deserve, your therapist can help you make a plan that works for your finances and your mental health.
For example, if your budget allows for two sessions per month when you would prefer to meet weekly, your therapist may offer brief check-in phone calls during your off weeks for a reduced fee. Another option could be connecting with a free support group during the weeks you don't have a session scheduled.
You and your therapist can get creative in finding ways to help you stay connected while staying within your financial limits.
At Highland Park Holistic Psychotherapy, our psychotherapists in Los Angeles insist on doing weekly therapy. For depth work, we need to work weekly or we don't feel that it's really therapy--it's more support.
Your therapist's availability
Just like you have to fit therapy into your schedule, your therapist needs to fit you into their schedule as well. Your therapist's availability is another practical detail that will influence how often you're able to go to therapy.
You can ask about this when you're reaching out to potential therapists.

Keep in mind that it may not be a bad thing if a prospective therapist's availability isn't as wide-open as you had hoped: this could be a sign that they are intentional about how many sessions they schedule per week.
After all, your therapist should give you the energy you deserve. One of the ways they do that is by carefully considering how full their schedule is so they don't over-book themselves. 
The type of issue you're working on
There is no prescriptive formula for how long it takes to treat certain issues. However, different challenges inherently require different amounts of time and effort in order to effectively resolve or learn to cope with them.
For example, if you're a survivor of childhood trauma, it's likely that your treatment will take longer than someone who is dealing with a specific work-related situation. Of course, each person is different, but issues that have profoundly affected our lives for a long time will take more time and care.
This idea can be frustrating, but your wellbeing is worth it.
Your stage of recovery
Where you are in your healing journey is another key factor in determining how often to go to therapy. If you are just starting out or are experiencing a crisis, it makes sense to see your therapist more often--weekly or more--to have a higher level of support. 
Further along in your therapy journey, you may be able to maintain your recovery by having less frequent check-ins: every few weeks or even monthly. It will still be important to continue putting in the work outside of your sessions, but you may need less support if things are feeling more stable.
Discuss how often to go to therapy with one of our holistic psychotherapists
These guidelines can help you get a sense of how often to see a therapist, but the frequency of your sessions depends on your unique needs and preferences. Connect with our team of holistic therapists today for a free consultation to talk more about what your treatment could look like.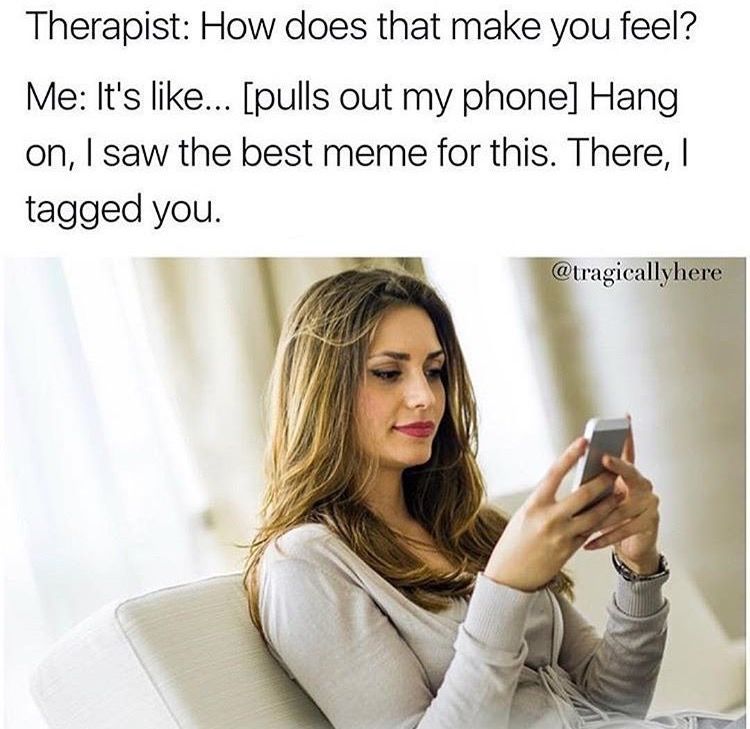 Jenny Walters
0 Likes
How Often Should I Go to Therapy?
Did you know that over 59 million people in the United States regularly attend therapy? Therapy no longer has the negative stigmas that it used to have. As such, more people than ever are getting the help they need for their mental health. If it's your first time seeing a therapist, then you likely have lots of questions going through your mind.
One of the most popular ones is, How often should I go to therapy? While there is no one-size-fits-all answer to this question, there are some general guidelines you can follow. Luckily, we've organized them all in this article so you have an idea of how often you should be seeing your therapist. Let's get started!
How Often Should I Go to Therapy?
The answer to this question depends on a variety of factors. Things like the condition you're treating, the severity of the condition, and personal events happening in your life.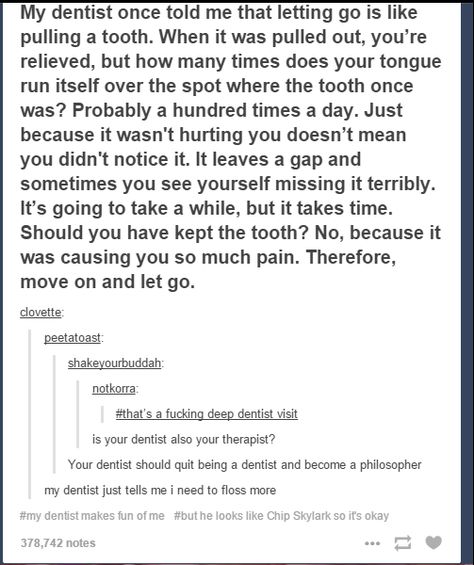 Some types of therapy offer more long-form meetings or group/couple therapy. Others utilize more frequent sessions throughout the week.
The most common type of therapy model is known as cognitive-behavioral therapy. This type of model usually includes weekly, forty-five-minute sessions that last for a few months.
However, the most common option isn't always the best one. Depending on your needs and the facility center you choose, you might require something more personalized. Let's explore some of the other popular options when it comes to therapy scheduling options.
What Are Some of the Popular Therapy Scheduling Methods?
It's important to remember that you don't need to decide on a therapy scheduling option on your first visit. After an assessment and screening process, you'll have your first appointment.
Your first appointment is for getting to know your therapist, discussing your mental health, and for deciding if you feel comfortable around them.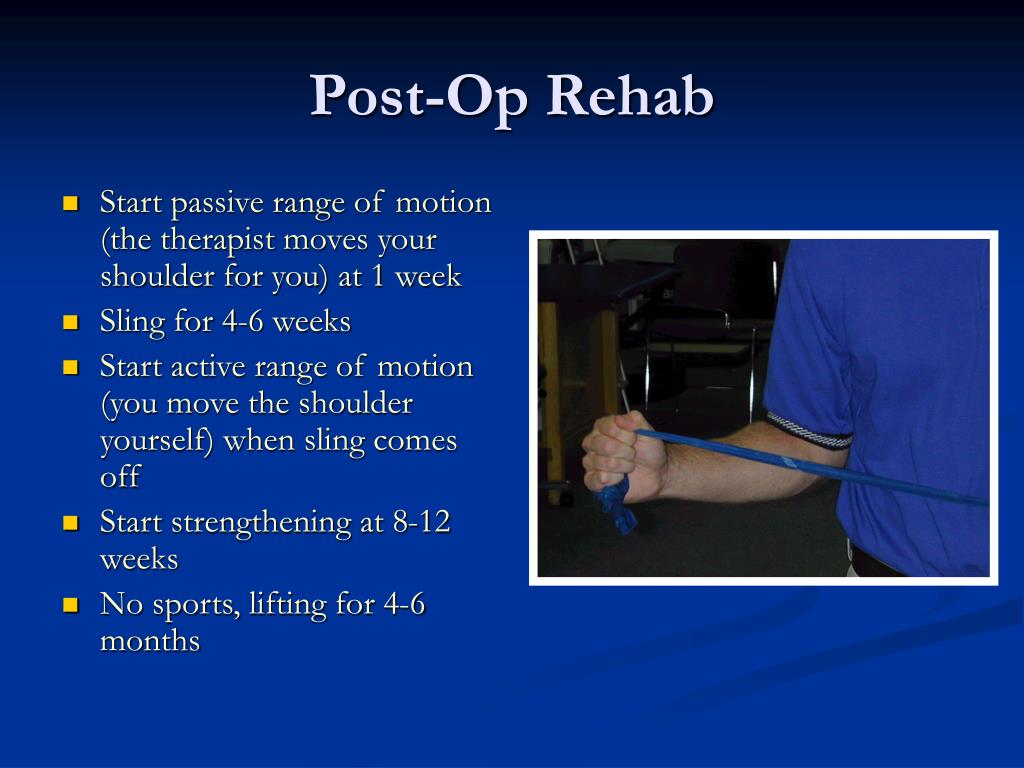 If it seems like a good fit, then you can discuss how often you should see each other. Here are some of the popular options regarding the frequency in which patients see their therapists:
Weekly sessions
Biweekly sessions
Multiple sessions in one week
As-needed sessions
1. Weekly Sessions
A weekly session is a great place to start when beginning therapy. Generally, most patients will start with this frequency, then increase or decrease as needed. A weekly session is ideal for people who want to build skills related to things like mindfulness, coping, and communication.
It's also good for people working through a specific type of problem. For example, trauma, anxiety, depression, grief, and divorce as some popular reasons for weekly sessions. Finally, weekly sessions are important for breaking through old behavior and reprogramming your brain. The frequency of the meetings with a neutral party allows you to recognize patterns in your behavior and thoughts.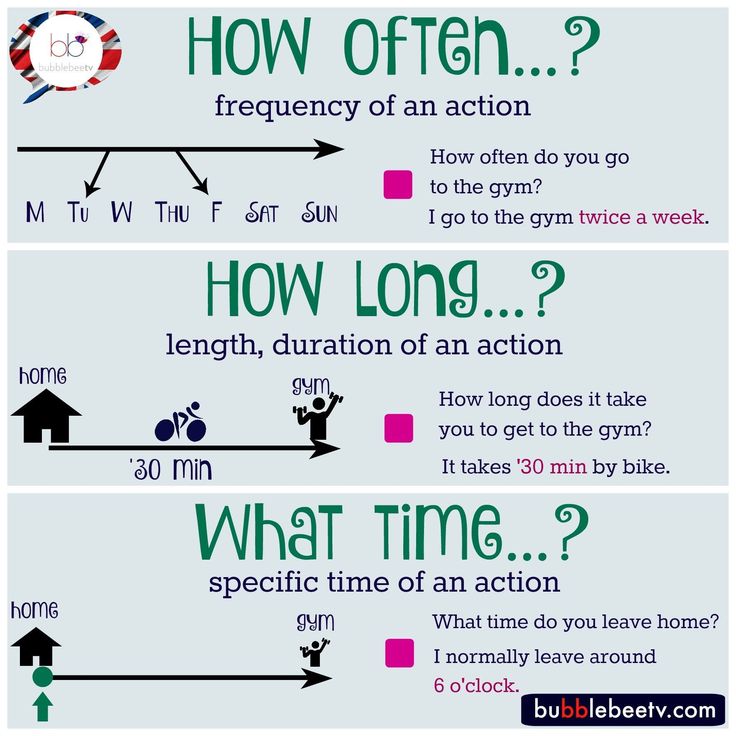 2. Biweekly Sessions
Biweekly sessions might seem excessive, but this simply isn't true. The reality is that sometimes weekly meetings can feel like a consultation instead of an exploratory relationship. Often you're only able to discuss one area or thing that happened to you. Therapy twice a week on the other hand allows you to go much deeper.
We recommend this option for people who want to take the skills they've learned in therapy and apply them to their life in a more practical way. It's all about taking the inner work and make it applicable in the real world.
3. Multiple Sessions in One Week
Multiple sessions in one week are typically used for people in a state of crisis. This can arise in a lot of forms. One common reason is that your mental health is preventing you from going/functioning in school and work.
It's also important for people whose safety is in question. Keep in mind that multiple sessions aren't reserved strictly for people in a state of crisis.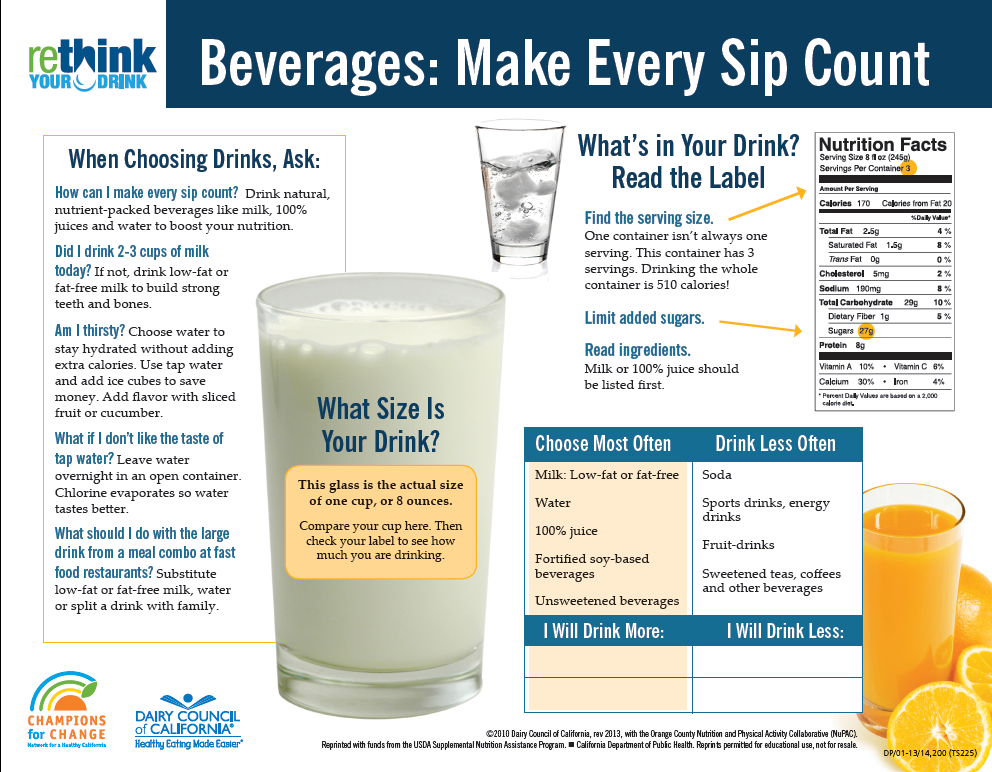 It's also ideal for people experiencing a big transition or change in their life. Multiple sessions can help individuals in these circumstances stay healthy and supported.
4. As-Needed Sessions
As-needed sessions are typically reserved for people who have been in therapy for a while. They've dealt with many of the initial problems that occurred when they started therapy. However, they've also developed a close relationship with their therapist that they don't want to end. These types of sessions are much more flexible.
They allow you to address issues in your life whenever they come up. However, be careful about committing to the as-needed sessions too quickly. It's difficult to be proactive about serious mental health issues when you aren't confronting them every week.
How Long Do I Need to Stay in Therapy?
Many patients are eager to find out how long their treatment will take once they enter therapy. Unfortunately, there's no exact answer to this answer since it depends on the severity of your condition and the status of personal progress.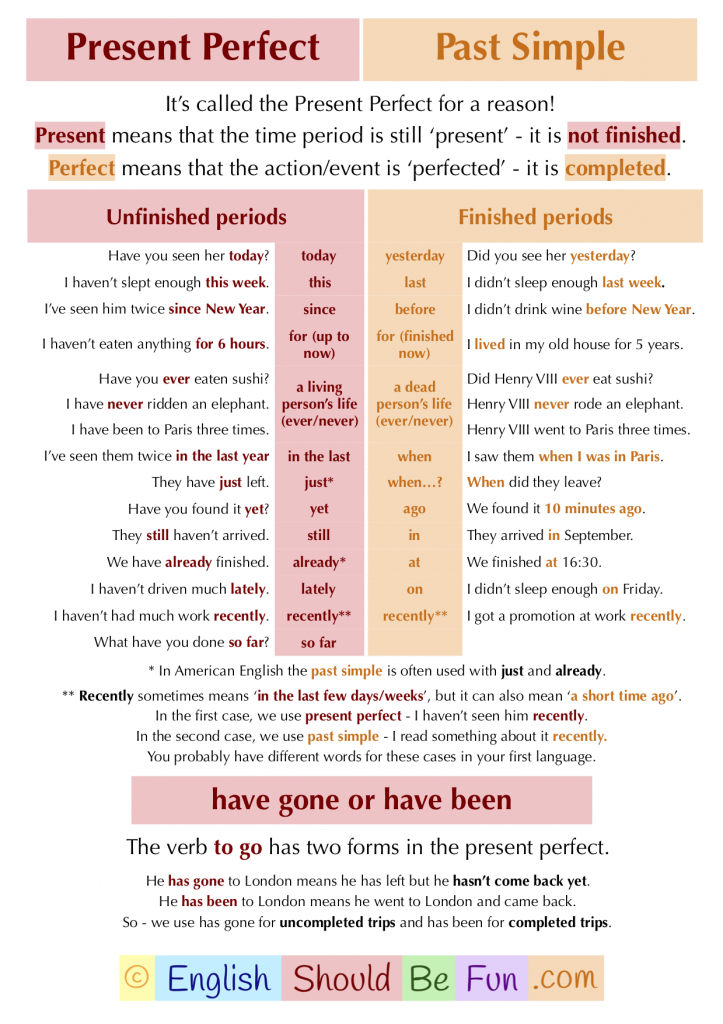 Indeed, some people will need regular therapy for the rest of their lives.
However, one study found the between twelve and sixteen sessions were usually enough for the average person to experience positive change in their life. However, an ongoing exploration of the following conditions can require quite a lot more time:
Trauma
Depression
Anxiety
Substance abuse
Psychotic disorders
Personality disorders
Eating disorders
Do You or a Loved One Need Help? Contact Solara Mental Health
We hope this article helped you answer the question, How often should I go to therapy? As you can see, there's no simple answer to these questions. It depends on a variety of factors that are specific to each individual. However, generally speaking, once a week is a good place to start. The next step is to find a reputable therapist who you can trust.
So how do you find one? If you live on the Southern Pacific Coast, then look no further than Solara Mental Health.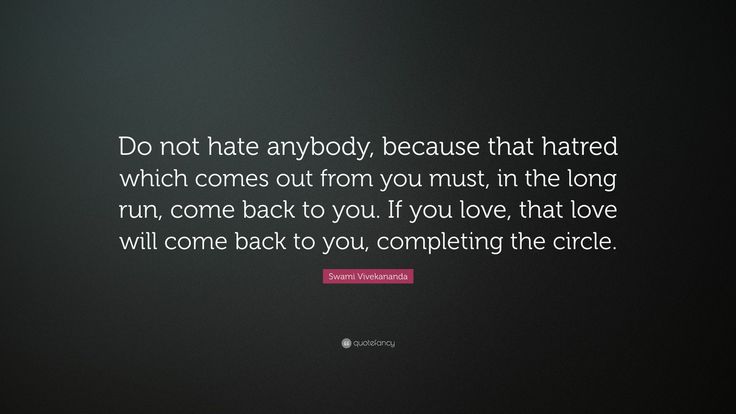 For over fifteen years our psychiatric center has been helping those with mental illnesses.
We do this by using a philosophy that combines progressive psychotherapy with holistic life practices. If you're interested in learning more, then make sure to get in touch with us today.
How often do you need to see a doctor to catch diseases in the early stages / AdMe
The pace of our life is such that we do not pay attention to our health and go to the doctor only when pain interferes with normal life. However, if examinations are carried out in a timely manner, then health problems can be avoided, as well as a dangerous disease can be detected in time.
ADME has collected for you the recommendations of doctors on how often you need to visit various specialists and check the functioning of all body systems.
How often should I visit specialists?
Mammologist, once a year
© depositphotos.com
Regardless of age, women are advised to visit a mammologist once a year.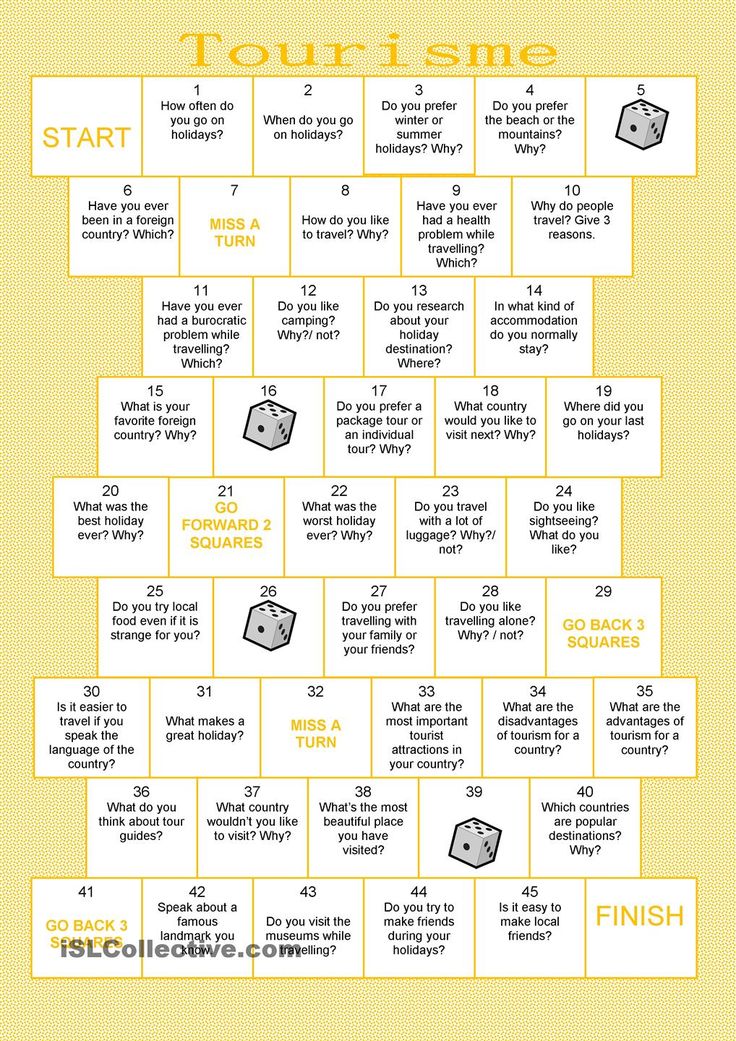 In addition, women under the age of 40 should undergo an annual breast ultrasound, and those who have already crossed this age should have a mammogram. But self-examination of the mammary glands must be done at least once a month: according to statistics, the survival rate for breast cancer, subject to early detection, is 80–90%.
Dentist, once every 0.5–1.5 years
© depositphotos.com
As a rule, it is recommended to undergo a preventive examination by a dentist once every six months. However, if you do not have problems with your teeth and gums, the frequency of visits can be reduced to once a year and a half: firstly, you may not notice any problems, and secondly, the doctor may advise changing oral care products or get a professional cleaning done.
Gynecologist, once a year
© depositphotos.com, © depositphotos.com
Based on research, experts have concluded that it is enough to do a cervical cancer test (Pap smear) and a human papillomavirus test once every 5 years.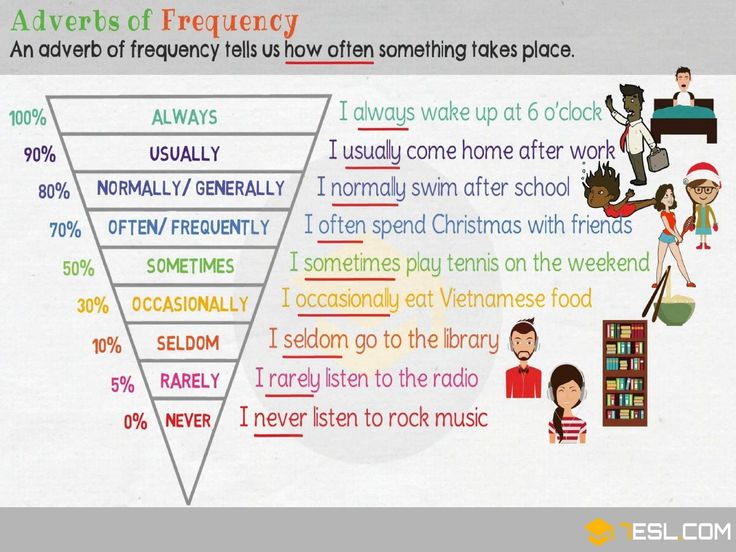 However, this applies only to women from 30 to 65 years old who did not have positive results in both studies in the past, while the rest of the frequency of visits should be prescribed by a doctor.
In addition, a gynecologist can help find the cause of weight gain or loss and other possible problems, so you still need to visit a specialist once a year.
Ophthalmologist, once every 2 years
© depositphotos.com
manifestations on the eyeball. But people over 40 should visit an ophthalmologist 2 times a year, because it is with the onset of this age that the risk of developing glaucoma and cataracts increases.
Dermatologist, once a year
© Unknown Autor/Public Domain/wikipedia, © depositphotos.com
Skin cancer is one of the most common oncological diseases in the world, which, if detected early, is successfully treated, and patients have a good prognosis and a high chance of a healthy life. Therefore, examinations by a dermatologist, who can detect skin cancer in the early stages, should be done annually.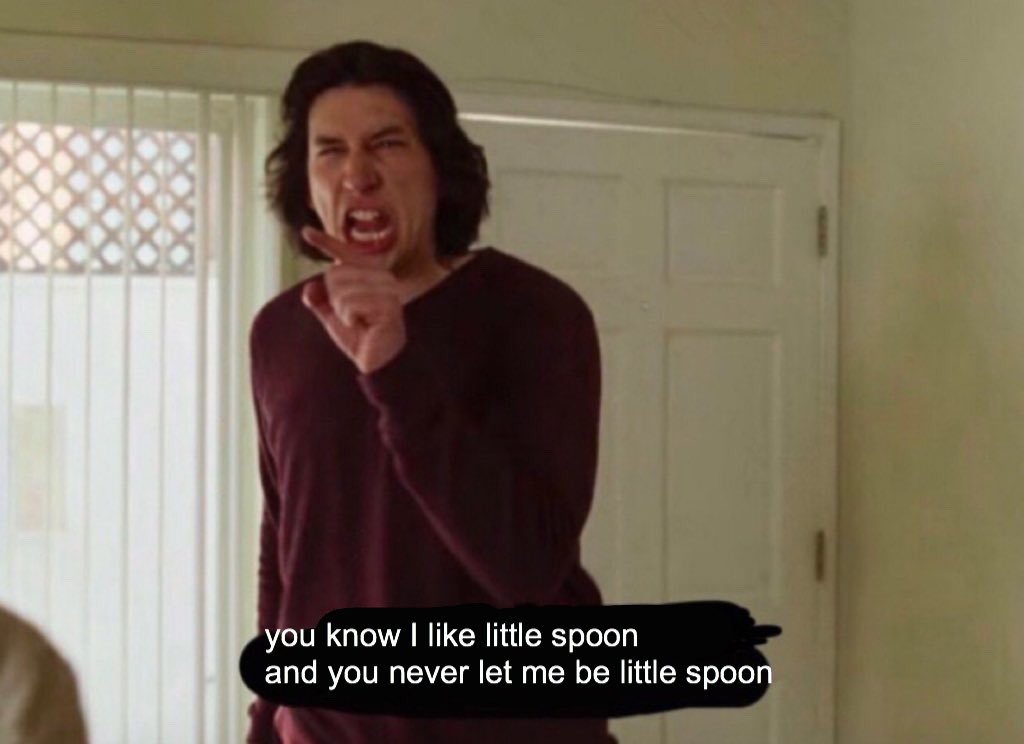 This is especially true in cases where there are non-healing wounds on the skin or moles suddenly began to change shape and color.
Cardiologist, once every 2 years
© depositphotos.com, © depositphotos.com, © depositphotos.com -vascular diseases die about 17.7 million people, which is approximately 31% of the total number of deaths. In addition, many people suffering from cardiovascular diseases are unaware of health problems that only a specialist can identify. The doctor, if necessary, will prescribe a cardiogram and other studies. It is recommended to visit it at least once every 2 years, especially for smokers and those who have reached the age of 40.
In addition, it is recommended to visit a general practitioner at least once a year, who can order additional examinations if necessary.
How often should I be tested and examined?
© depositphotos.com, © depositphotos.com
Complete blood count. Complete blood count is recommended at least once a year. The number of erythrocytes, platelets and leukocytes, as well as other indicators, will tell the doctor about possible disorders in the body, and possibly reveal a dangerous disease.
HIV blood test . Sexually active people with different partners should be tested for HIV at least once a year. In addition, after unprotected sexual contact with a stranger or other action that can cause infection with the immunodeficiency virus, you should contact a specialized center where specialists will assess the need for post-exposure prophylaxis.
Blood sugar test . WHO statistics say that every year about 1.6 million people die from diabetes in the world, and in total there are about 422 million people suffering from this disease in the world. Therefore, an analysis for blood sugar should be done at least once every 3 years, and for those who are overweight, annually.
X-ray examination of the chest. According to doctors, although regular chest x-rays do not reduce the risk of death from lung cancer (1.7 million people died from it in 2016), such a study allows doctors to notice other dangerous diseases - for example, tuberculosis, which can occur at first, it is imperceptible to the patient.
Colonoscopy . People over the age of 50 should have a colonoscopy at least once every 5 years. However, for those who have had cases of rectal cancer in the family, such examinations should be done at a young age.
Preview photo depositphotos.com
Bright Side/Science/How often do you need to see a doctor to catch diseases in the early stages
when to book an appointment and what to expect
Font size Color scheme Images
x
Make an appointment
Name* Phone* Adult Child (under 18)
x
Sign up for analysis
Name* Telephone*
☆ st.
Malaya Balkanskaya, 23 (m. Kupchino)
Dunaisky ave., 47 (m. Dunayskaya)
Udarnikov ave., 19 (m. Ladozhskaya)
st. Marshala Zakharova, 20 (metro station Leninskiy pr-t)
Vyborgskoe shosse, 17 (metro Prospect of Enlightenment)
Call
435 55 55

Make an appointment

A multidisciplinary general practitioner who diagnoses and treats a wide range of human diseases. It accepts patients over the age of 18. Everything that the therapist does refers to diseases and pathologies of the internal organs of a person. In most cases, it is the therapist who decides all issues related to conducting research and prescribing effective treatment, and, if necessary, issues a referral to a specialist doctor.
What the therapist treats
The duties of the therapist include the diagnosis and treatment of the respiratory, digestive, excretory and circulatory systems.
They turn to him not only for the most common colds - influenza, bronchitis, SARS - but also when the joints, back, stomach are worried, there is a general deterioration in well-being, and insomnia torments.
Often ailments are attributed to a mild cold or fatigue, but without the help of a qualified specialist it is impossible to make a correct diagnosis, and self-medication, as a rule, only aggravates the situation. You should not rely on chance, but you just need to make an appointment with an experienced doctor armed with modern diagnostic methods.
When to make an appointment with a doctor
If your health suddenly worsens, alarming symptoms appear or a disease is suspected, then you should not postpone a visit to a therapist, as many diseases become chronic, which has long-term negative consequences for health, worsens the quality life and shorten it.
Symptoms that require a visit to a therapist:
fever;
dry mouth;
frequent trips to the toilet;
drowsiness, fatigue that does not go away even after a long rest;
pain of any severity or discomfort of the internal organs, including heaviness in the stomach, nausea, almost incessant feeling of hunger, palpitations without cause;
marked decrease in vision, dizziness, fainting;
memory impairment and scattered attention;
constant insomnia and apathy.
There are a number of symptoms that indicate serious health problems. These include a sharp decrease in body weight without changing the diet, high body temperature, unbearable headache, vomiting with blood, black stools, impaired speech and paralysis of the limbs.
Pregnant women should see a physician to prevent complications during pregnancy and childbirth.
Persons with chronic diseases and a genetic predisposition to certain diseases are also advised to see a doctor regularly.
All persons over the age of 40 are advised to visit a doctor to prevent the development of chronic diseases.
What the therapist does at the appointment
At the beginning of the appointment, the doctor listens to the patient's complaints and asks about the symptoms. He is necessarily interested in past illnesses and chronic diseases. It is in the patient's best interest to provide as much detail as possible about their health. Then the specialist measures the pressure, listens to the chest and back with a phonendoscope, can measure the temperature, examine the throat, and feel the stomach.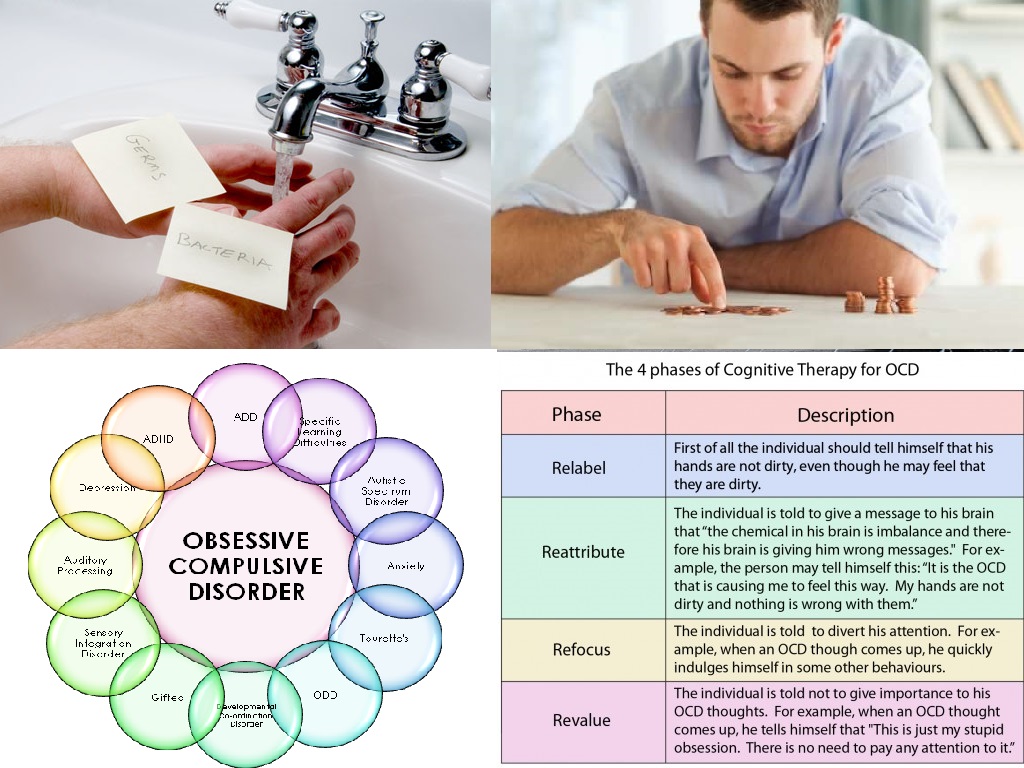 After analyzing the complaints and based on their own findings, the therapist prescribes medications and treatment procedures, writes out a referral for tests, additional examinations (ultrasound, MRI, CT, X-ray), and, if necessary, sends them to other specialized specialists - otolaryngologist, gastroenterologist, neurologist et al.
It should be taken into account that communication with the therapist is rarely limited to a single visit, since the doctor must "guide the patient", that is, monitor the course of treatment. If necessary, he makes amendments, prescribes additional diagnostic methods, and coordinates interaction with doctors of other specializations.
Article published : 02/02/2017
Last updated : 21/04/2019

See also
Traumatologist: what are the duties, how is the appointment
Many people mistakenly believe that the traumatologist is engaged exclusively in the application of plaster, but the area of ​​his activity is much wider.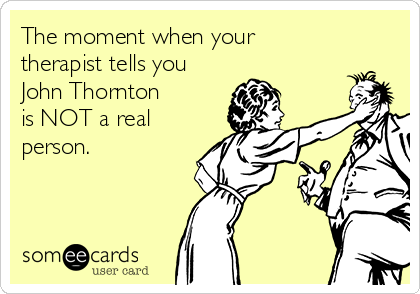 This doctor helps relieve...
What you need to know about calling a doctor at home
The main reason for calling a doctor home is a situation when the patient is not able to walk to the clinic on his own or represents a potential threat ...
Advantages and disadvantages of paid pregnancy management
During pregnancy, a woman has to radically reconsider her attitude to nutrition, lifestyle, and medical care. It is impossible to disparage...
Do you want us to call you back?
Leave a request and we will answer all your questions in detail!
Name
Phone *
Licenses
Medicom LLC
(Udarnikov Avenue)
Medicom LLC
(Vyborgskoye Highway)
Medi Len LLC
(Marshal Zakharov St.)
Medi24 LLC (Dunaisky) 901 prospect)
Medi Prof LLC
(Malaya Balkanskaya St.)
Go to the license sectionGo to the legal information section
Clinics
For adults
Children's department
Center
Surgery
Center
Oncology
24 -hour hospital
Home Assistance
Trauma
Traum

record from website DISCOUNT 10%

You are enrolling:

Clinic: {{department}}

Specialty: {{specialty}}

Doctor: {{doctor}}

Date and time: {{form. date | setTime(form.time) | dateTimeFormatted}}

Date of birth: {{age | dateFormatted}}

{{appointmentReply}}

By clicking "Sign up", I accept the terms of the user agreement, the provisions on the protection of personal data and give my consent to the processing of personal data.

In order to pass the mandatory registration, you must come to the registration desk 10 minutes before your appointment with your passport.
If the patient is a minor (children under 18), it is mandatory to be accompanied by one of the parents with the presentation of his passport and birth certificate of the child.

Relatives and third parties accompanying a minor must have a notarized consent of the parents or legal representatives.

If you have booked an appointment with a coloproctologist, please read the information about preparing for an appointment

The price of the consultation includes:
History taking, preliminary diagnosis and examination appointment. All additional doctor's manipulations at the appointment are paid according to the price list.

If you change your mind, please unsubscribe from the appointment by phone +7 (812) 435-55-55

The price of the consultation includes:
History taking, preliminary diagnosis and examination appointment. All additional doctor's manipulations at the appointment are paid according to the price list.

If you change your mind, please unsubscribe from the appointment using your Personal Account or by phone +7 (812) 435-55-55.

Are you sure you want to stop recording?

If you have any questions, call us at +7 (812) 435-55-55

Are you sure you want to change the current entry?

If you have any questions, call us at +7 (812) 435-55-55

You are subject to some restrictions on online booking.

Appointment possible via contact center.
You can sign up by phone +7 (812) 435-55-55

The specialist does not see patients of the specified age. To register please fill out the form below and you will be contacted.

Make an appointment

Would you like us to call you
?

Name Telephone

By clicking on the button, you consent to the processing of your personal data by


You will be contacted to confirm your application.

Making an appointment

Pre-registration through the website

Our employee will contact you to confirm the appointment with a specialist

By clicking on the button, you consent to the processing of your personal data by


Learn more about the quality assurance of medical services

Would you like us to call you
?

By clicking on the button, you consent to the processing of your personal data by


Leave a request and our specialist
will select a convenient time for a communication session with a doctor

By clicking on the button, you consent to the processing of your personal data by


Get a coupon for a return visit

Screenshot of a review from Yandex. Maps*

By clicking on the button, you consent to the processing of your personal data by


Sign up
for a consultation

Choose a clinic 1st. Marshal Zakharov, house 20Vyborg highway, house 17, bldg. 1

By clicking on the button, you consent to the processing of your personal data by


Learn more about the quality assurance of medical services

Appointment for tests

Preliminary appointment through the site

Our employee will contact you to confirm the appointment with a specialist

By clicking on the button, you consent
to process your personal data

Write to the head of customer support service
SM-Clinic

By clicking on the button, you consent to the processing of your personal data by


We use cookies.