Group dating definition
Should you go on a group date?
Dating is complicated. Gone are the days of boys meets girl, boy takes girl out, boy dates girl. Now, you need to sift through apps and Web profiles, create a color-coded calendar to remember if you're meeting Molly from Tinder or Jessica from Hinge out for drinks Thursday, and Kelsey from Bumble or Tiffany from Match.com for dinner Friday. It's a lot to juggle. It's also a lot of pressure. And, if your personality tends toward introverted, then dating is an absolute nightmare. 
Sound about right? If you're struggling to commit to a dating service, don't want to download an app, and can't seem to relax during one-on-one dates, group dating might be an amazing alternative. Consider it your primer to solo first dates. We spoke with Sameera Sullivan, CEO and founder of Lasting Connections, for everything you need to know—from the best places to go, and what to do if you and your buddy are crushing on the same girl. 
Why you should consider a group date over one-on-one
Pros:
Group dates are natural icebreakers. Right off the bat, the edge is taken off and "people don't feel as awkward because it doesn't put the pressure on two of you to keep the conversation going," Sullivan says. "It can help make the whole process smoother." If you're a bit shy or get so nervous you can't relax and be yourself during a traditional one-on-one setting, this is perfect for you.
Guess what? If you don't jive with one of the women, you aren't committed to spending the whole day or night with her. You have other people there. 
"It's good to go on a group date because then you can see how the person interacts in a group setting: How she gets along with others, if she's friendly, if she can hold a conversation, and how she holds herself in general," Sullivan says. It also exposes the not-so-great qualities pretty fast. Is she awkward? Does she need the spotlight and attention on her at all times? Is she high-maintenance or a narcissist? Is she insecure? 
Cons:
"If you or someone else has a super dominant personality, it can take over and start leading and dominating conversations, which can be super-annoying," Sullivan says. This is great practice for a one-on-one date, too: Learn to sit back and listen every once in a while. We're not saying you can't be yourself, but don't make it so people feel like they can't get a word in edge-wise. 
"You may have some competition—especially if two people like the same guy or girl," Sullivan says. That's only natural. But, in most cases, adults can act like adults. So long as you and your buddies lay down some ground rules ahead of time. 
Sullivan adds:
"I had a client that I was working with for a while. He was super shy and not so great on one-on-one dates. But he was OK in group situations with friends. So, I decided to put him in a group situation where there were three women and three men. He was able to open up and treat it like friends going out for dinner. He was less tense and actually had a great time. He was also able to learn a little bit from the other guys, too—to see how they were interacting with the women. You can learn a lot in group situations if you want to, and, in this case, I made sure to include two guys who were savvy daters.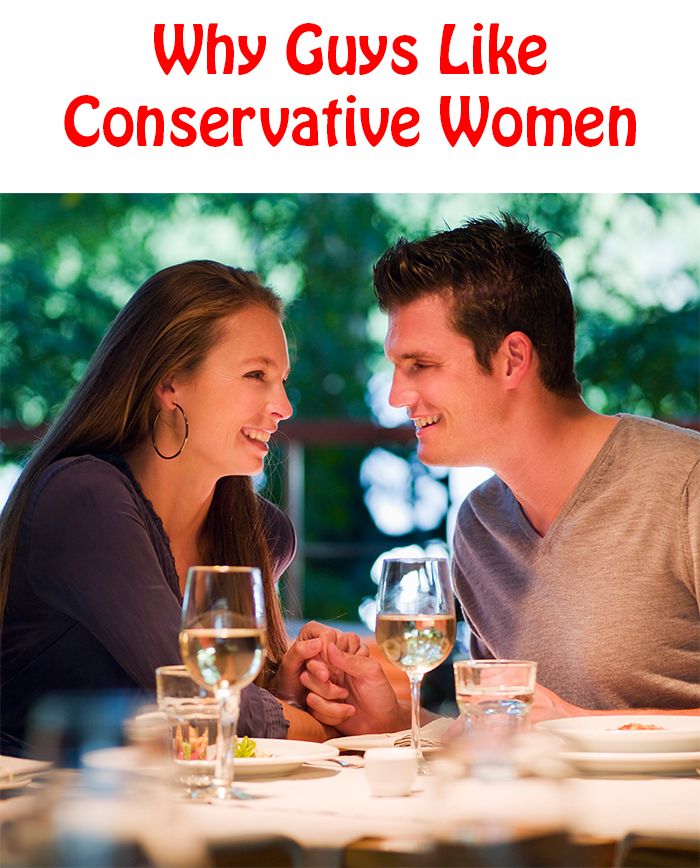 My client got some real-life coaching while being on a date and he didn't feel awkward." 
How to go on a group date
Who to invite
"One of the best ways to meet people is by telling your friends that you're looking," Sullivan says. Ask your girl friends (or even your sister if she's fairly close in age) to play matchmaker. See if they can think of single women who would be a good fit for you or one of your friends and have her bring them along on a group date. Ask friends who are comfortable meeting new women but aren't going to suck all the oxygen out of the room and make the experience all about them. When you have a group of people who are kind of familiar with each other, or maybe haven't met but know a friend of a friend, you have a far better chance of making a connection. If all of this sounds overly complicated, you can also try a dating service like Grouper to streamline the process.  
Where to go
"Try to go for interactive environments for a first group date," Sullivan says.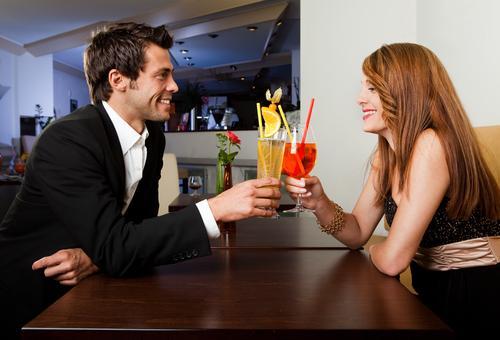 Games are great for creating playful and flirty banter (not trashtalk). "A pub can be fun if you can also play pool and have other activities, as well as a bowling alley where there's good music and food." Keep things light, playful, and conducive to conversation. 
What to say
"Think, Why should she like me?" Sullivan suggests. "Ask her questions, show interest in her, and share something personal about yourself as well." Being genuine and asking good questions (with depth and meaning that dig below the surface) are half the battle. Don't just talk about your work, what you've achieved, and what you have; this isn't a resume. Ask her about how she grew up, her family, where she's traveled to, what's her favorite thing to cook? Ask questions that clue you in to her personality and make her feel special. Here are 50 amazing questions to ask and five you should always avoid.
7 Types Of Dating – Different Ways To Meet Your New Match
Dating can feel overwhelming at times, especially if it has been awhile since you've pursued a romantic relationship.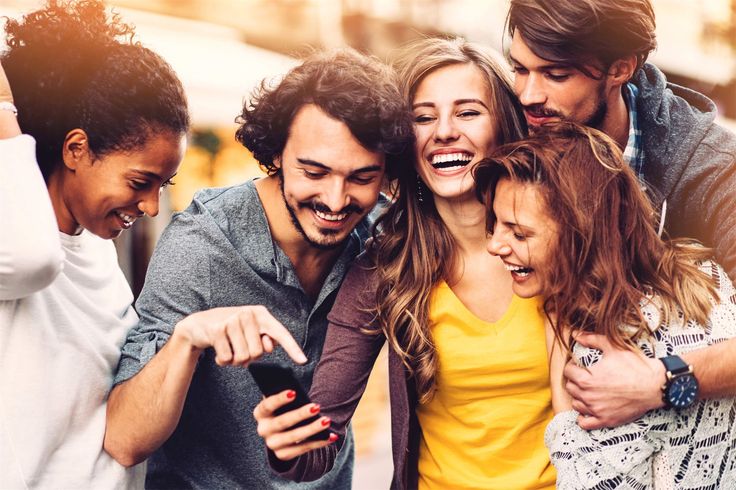 Whether you are just getting out of a relationship, want to have a casual romance, or are ready to settle down longterm, you might be looking for the best ways to meet a new match. There are many different options when it comes to meeting a potential partner, and each method can lead to good results. Which method you choose will depend on your personal preferences, location, and comfort level. To help you get back into the dating scene, take a look at the following seven types of dating to see what your options are.
Online Dating
There Are More Types of Dating Than You Think
Discover More With a Licensed Relationship Counselor
Probably one of the most popular ways to get a date in today's world is to go online. Many people use apps and online dating sites to find other singles who are also interested in dating. There are many popular dating websites to consider, and they all have different features depending on what you are looking for.
Some are quite simple and mostly based on photos while others will match people based on their answers to questionnaires.Most of these online dating websites also offer apps for use from your smartphone or tablet.
Online dating sites and apps can be a great way to build a connection with someone and get to know them through messages before you even go on your first date. Dating apps can be incredibly convenient to use because you have the potential to meet someone anytime and anywhere, as long as you have a free minute and an internet connection. However, it's important to use caution when meeting individuals through dating apps and sites. You can't always be sure who is on the other end of the screen, and there are some dishonest people who try to scam others through dating websites or apps using fake photos. Below are some online dating tips to keep you safe.
If you match with someone on a dating app, it may be a good idea to ask for links to their other social media platforms. This way, you can learn a bit more about them and be sure they are who they say they are.
Consider chatting via video call before meeting in person so you can further confirm their identity (and potentially see how well you get along).
When you decide to meet for the first time, choosea public place and ensure you have safe transportation to and from the date.
Prior to your date, tell a close friend or family member where you will be and when.
Double Dates
Double dating with friends can be a great way to potentially meet someone new. Double dating involves two couples going out together for dinner or to enjoy a fun activity. If you have a friend who is in a relationship, you can see if they or their significant other have a friend you may potentially match well with. If you get nervous about dates or tend to be shy, having another couple there, especially friends, can be a great buffer while meeting someone new.
Group Dates
Group dates are similar to double dates, except with more couples or singles. In a group date scenario, a group of people will hang out somewhere and get to know each other. Some people may feel more comfortable about being able to go on a date with a friend by their side.
Having friends around on a date is often helpful as they can play a support role while you're trying to connect with someone you may be interested in. If you happen to hit it off with one of the people on the group date, then you can exchange contact informationand potentially go out on a one-on-one date sometime.
Speed Dating
Speed dating events are a fun way to meet a lot of different people in a short period of time. The concept of a speed date is that you will have several little dates consecutively that last only a few minutes each. You might get five or ten minutes with one person, then a buzzer will sound indicating that the time is up, and you'll get the chance to chat with another person.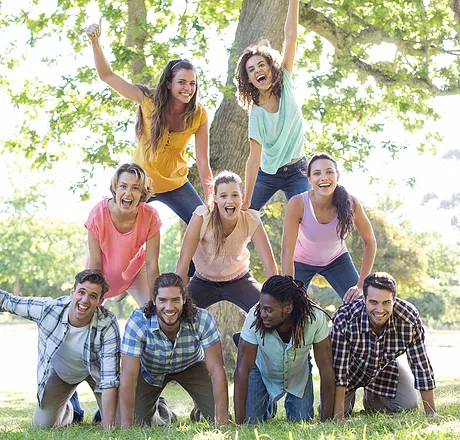 If you like the idea of meeting many potential matches in one night, then speed dating may be quite appealing and could increase your odds of meeting someone you'd like to have a longer date with.
If you want to be successful when speed dating, it will likely be beneficial to make the most of the time you're given and try to get to know someone as much as you can in the allotted time. Some people feel like this is too much pressure and don't enjoy the structure of this type of dating. It's up to you to decide whether it's right for you.
Blind Dating
Blind dating is a type of dating where you will be going out with someone you don't know yet. In fact, there's a chance you may not have even seen what they look like before the date; although, in this day and age, it's likely you will have had at least a peek at one of their social media profiles.
Situations like this usually occur when two sets of friends try to set two people up that they think would be a good match.
You might be told to wear a certain color and sit at a certain table at a restaurant to make you identifiable, or you could already know each other's faces from pictures. For some people this may be an awkward form of dating,while others may find it exciting and mysterious.
Casual Dating
Casual dating is a common form of dating for many people these days, whether they're trying to figure out who they want to get involved with or are simply having a good time. This is a situation where you may be dating multiple people without anything ever being too serious. When you're casually dating, you may not be committed to one person, and you'llprobably be free to see other people if you would like to.
Most relationships start casual and then transition into something serious as two people begin to bond. Casual dating may be a great way for an individual to make connections, have fun, or find someone they match well with.
Finding people for casual dating is pretty simple in today's world.
Dating apps make finding others who are interested in casual relationships easy. You can search for other singles in your area and find people looking for the same thing you are. Many people even seek out relationships with others that are purely sexual.So, if you aren't looking for true love, casual dating might be appealing to you.
Serious/Exclusive Dating
Exclusive dating occurs when partners in a relationship decide to only date each other. It often involves a long-term commitment. This is the end goal for many people and frequently leads to more serious commitments like marriage. Some people may not enjoy casual dating and want to find a person they can be in a committed relationship with. Some people choose to only date exclusively.You should be sure that you're ready for something a bit more serious before deciding to date exclusively.
Conclusion
There Are More Types of Dating Than You Think
Discover More With a Licensed Relationship Counselor
If you are facing difficulties finding someone or challenges within a current relationship, you're not alone.
Therapy is an invaluable tool that can provide you with support and guidance on how to improve your relationships and overall well-being. ReGain is an online therapy platform specializing in relationships that's both convenient and affordable. A licensed therapist can help you overcome any issues or concerns you may have with regard to your relationships and love life, all from the comfort of your home or wherever you have an internet connection. Reach out to start your journey to an improved relationship today. Read reviews below from individuals who experienced similar issues in their lives and were able to overcome them with the help of ReGain therapists.
Counselor Reviews
"My experience with Priscilla has been immensely helpful in better understanding myself and providing me with the tools to see my life and relationships with more clarity and compassion."
"Sessions with Natalie are very insightful and give practical advice on implementing new habits and changes.
Be prepared to engage and be challenged to think in a different way. I know that my partner and I can already see improvements in our relationship and feel more positive about working through our issues together."
Frequently Asked Questions (FAQ)
What are the 4 types of relationships?
There are many different types of relationships we may have throughout our lives, but the most common types are family relationships, friendships, romantic relationships, and business relationships. A family relationship is, of course, a connection with a family member. This could be a brother, sister, mother, father, grandparent, cousin, or any other member of your family. Oftentimes, family relationships are the first type of bond we experience, and we learn a lot from them that we can then take to our friendships and romantic relationships.
Another type of relationship is friendship. There are many common types of friendships, and they tend to come and go throughout your life.
Friendships are important for a sense of belonging and as a part of your support system.
Romantic relationships are those that are usually formed between people who have a certain degree of romantic attraction to one another. They differ from friendships due to the elements of sexual intimacy and romance that typically aren't present in a friendship.
Finally, business relationships include business partnerships, relationships with bosses or clients, and similar career-related associations. This could also cover relationships with coworkers, although coworkers can also move into the realm of friendship in some cases.
What are the stages of dating?
There are four stages of dating and relationships thatmost couples go through.
Introduction/Attraction– During this stage, you meetapotentialmatch, and everything is new and exciting. You might become curious about a relationship with this new individual, or you could simply beattracted to their looks and personality.
Attention/Infatuation–In this stage, you may begin to develop stronger feelings for a potential partner. You might have started going on dates, introduced the person to your friends,and considered becoming exclusive.
Coupling– This is often considered a make-or-break time in a relationship. During this stage, you may begin to deepen your connection with your partner and will likely become more comfortable being yourself around them. For the couples that choose to continue on through this stage, it offers a great opportunity to learn and grow together. At this point, some couples fall into a routine, and some may go through a rut. If that happens, it can help to try to find ways to keep things fresh and exciting.
Commitment– This stage occurs when two individuals truly value one another and love each other through the ups and downs within their relationship. This is the point where the two partners have truly become a team. They have learned how to successfully coexist, and they have set a wonderful foundation of trust and loyalty.
What is a toxic relationship?
A toxic relationshipis typically characterized by disrespect, a lack of support, and conflict; for at least one person, the relationship often leads to emotional and sometimes physical harm. There are multiple types of toxic relationships, and they're not limited to romantic relationships. Any relationship can be toxic, whether with a family member, a friend, or a colleague.
If you or someone you know are experiencing abuse, reach out for help immediately. The National Domestic Violence Hotline can be reached at 1-800-799-SAFE, and is available 24/7.
Some signs of a toxic relationship are belittling language, an unpredictable temper, forced guilt, and extreme jealousy and possessiveness.
What kind of relationship is best?
When it comes to relationships, we all have different needs and personalities, so the type of relationship that's best for one person isn't necessarily best for everyone.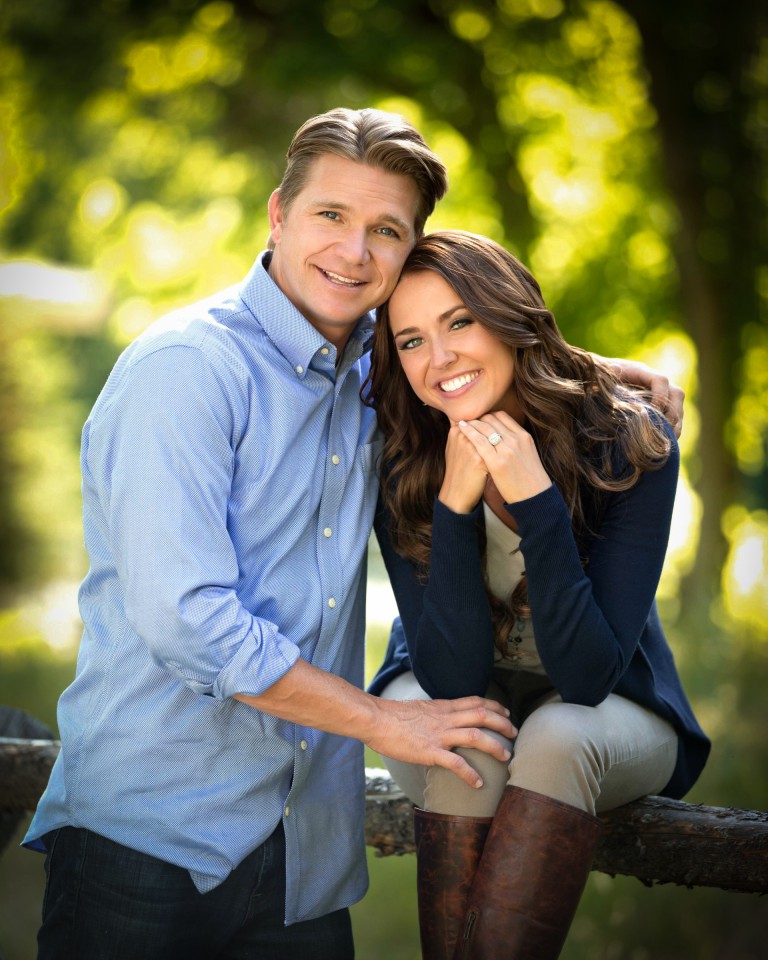 However, it can easily be said that the best kind of relationship is a healthy one. A healthy relationship is based on trust and each partner encouraging the other's growth and change. In a healthy relationship, partners have usually figured outhow to compromise and developed effective conflict resolution skills. Forgiveness and realistic expectations are also important parts of a healthy relationship.
How many types of dating are there?
What is a normal dating?
What's the difference between courting and dating?
What does dating mean to a girl?
What happens after 3 months of dating?
What are the modern dating techniques?

Group dating
Group dating is a modern dating model where a group of single men and a group of single women throw a party in the hope of establishing a romantic relationship. It is most popular in Japan, where it is known as gyokon . In other cultures, group dating is becoming increasingly popular as a safe alternative to single dates (especially blind dates), which also helps reduce tension because it will be more comfortable for both parties to be in the company of friends.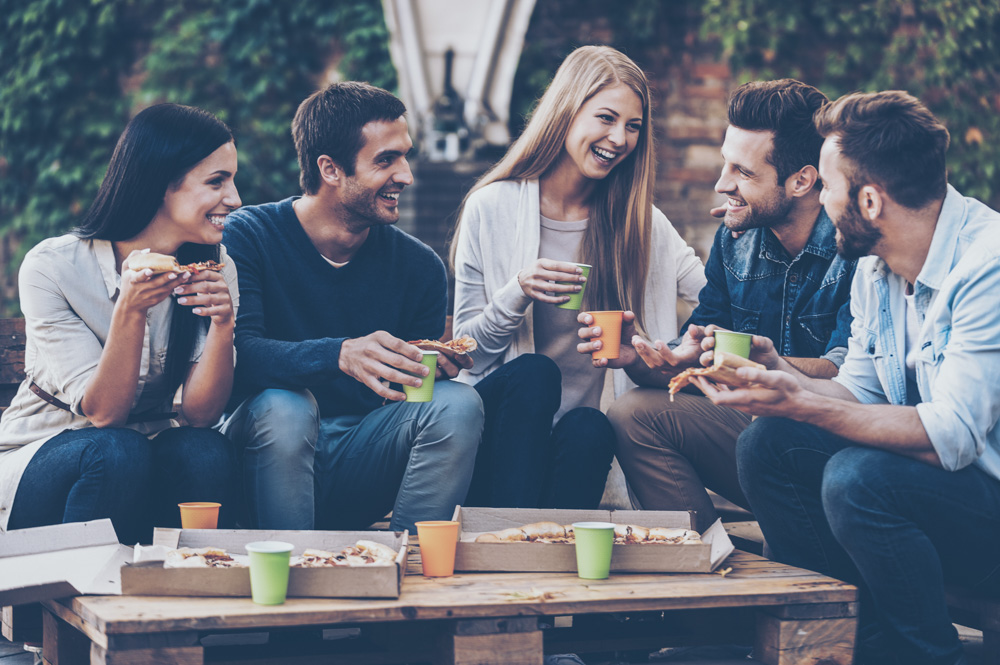 [1]
Parenting experts often recommend group dating. an age-appropriate form of dating for teenagers than one-on-one dating. [2]
Content
1 Japan
2 The United States
3 The United Kingdom
4 See also
5 Further reading
9000 9000 9000 9000 in Japaniy (合コン) is a blind date group, usually used to establish at least some friendship between two groups that are each of the same gender. Generally, single men and women who know each other organize gyokon in advance, each agreeing to bring three or four suitable friends. The venue is usually a restaurant, an Izakaya, or anywhere where people can eat, drink, and make some noise. [3]

Period, term gyokon comes from the Japanese words konpa (a party for members of the same group, class or club) and go do ("together", "combination"). Generally speaking, gyokon is not primarily intended for a one-night stand (something more related to Nanpa ), but rather to make friends and possibly form a long-term relationship. Typically, groups of men and women sit across from each other and talk to each other while discussing with their peers of the same sex which potential partners they find attractive. Games are sometimes played to reduce tension and create a fun atmosphere.

Recently writing a text message on a cell phone and showing it to others has become popular as an alternative to whispering. [4]

United States

According to an article in USA Today :

your drink while going to the toilet. It's more natural, like mixing at happy hour. Group classes improve your chances, at least in theory. And if the opposite social circle doesn't match their virtual profile, well, it's night with your gang." [1]

According to San Diego Union Tribune article:

[Concept] is part of a growing trend in the lucrative online dating market - harnessing the power of friends. Some sites espouse the idea that most real relationships begin, whether you like it or not, with the help and influence of friends and family. [5]

United Kingdom

Gōkon-style events also developed independently at Oxford and Cambridge Universities, where they are known as Crewdate and Formal Exchange, respectively. 9 "Network matchmakers relieve pressure with group dating." The San Diego Union-Tribune . 2008-05-25. Retrieved September 18, 2011.

Azuma, Hiroki "Azzy" (September 21, 2004). "Mobile Dating in Japan". Journal of Mobile Technology . Creative web blog. Archived from the original on December 21, 2004. Retrieved August 3, 2012.
evankirby (April 16, 2006). "04/16: First "GenkiJACS" gookon". GenkiJACS . Genki School of Japanese Language and Culture. Retrieved August 3, 2012.
"Middle-aged girls are hooked on fun matchmaking." Mainichi Shimbun . September 12, 2001. Retrieved 2007-06-28. [ permanent dead link ]
Takano, Yuko (May 24, 2004). "An Introduction to the Somewhat Strange Dating Practices of the Japanese". Stanford Business Reporter . Berkeley, California. Archived from the original on September 27, 2007. Retrieved August 3, 2012.

further reading

Moran, Simon (August 7, 2000). "Japanese clutch". Salon . Retrieved August 3, 2012.
Local authorities are playing Cupid. Crosswise. Archived from the original on June 5, 2006. Retrieved August 3, 2012. Translated by Toshiya Fujii.
Coder, Francois. "'Gokon'". Received August 3, 2012.

Speed ​​dating in Moscow — Speed ​​Dating №1

October 22 18:00 Saturday

Speed ​​dating in Khinkali cafe

st. Letnikovskaya d.
Read more

Club card. From 350r. one event. Read more

Ordering a drink is a must! This allows us to keep the price of the ticket affordable :) The amount of the order can be any! Read more

Bring a friend and get a 50% discount on tickets for both! Operator for details! Read more
Price
999 rub.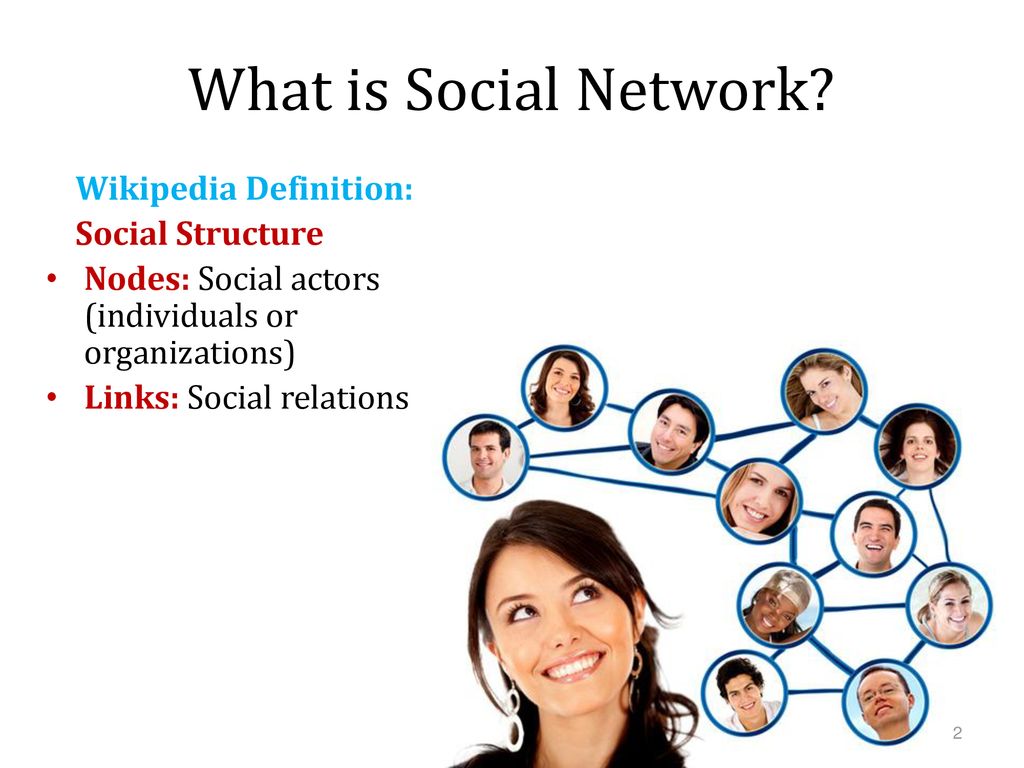 1600r.
Enroll
Pay online
October 29 18:00 Age: girls 25-39, boys 28-43. Height: girls from 172cm, guys from 187cm. Saturday
Speed ​​dating "from 180 and above"
Nikitsky boulevard, 8.
Press cafe Arbatskaya More details
Promotions
If paid before 13:00 on the day of the party and earlier - ticket 699r.
Read more

Drink order is a must! This allows us to keep the price of the ticket affordable :) The amount of the order can be any! Read more
Price
999 rub. 1600r.
Make an appointment
Pay online
November 12 18:00 Saturday
Letnikovskaya d.9r.

Read more

Club card. From 350r. one event. Read more

Ordering a drink is a must! This allows us to keep the price of the ticket affordable :) The amount of the order can be any! Read more

Bring a friend and get 50% discount on tickets for both! Operator for details! Read more
Price
999 rub.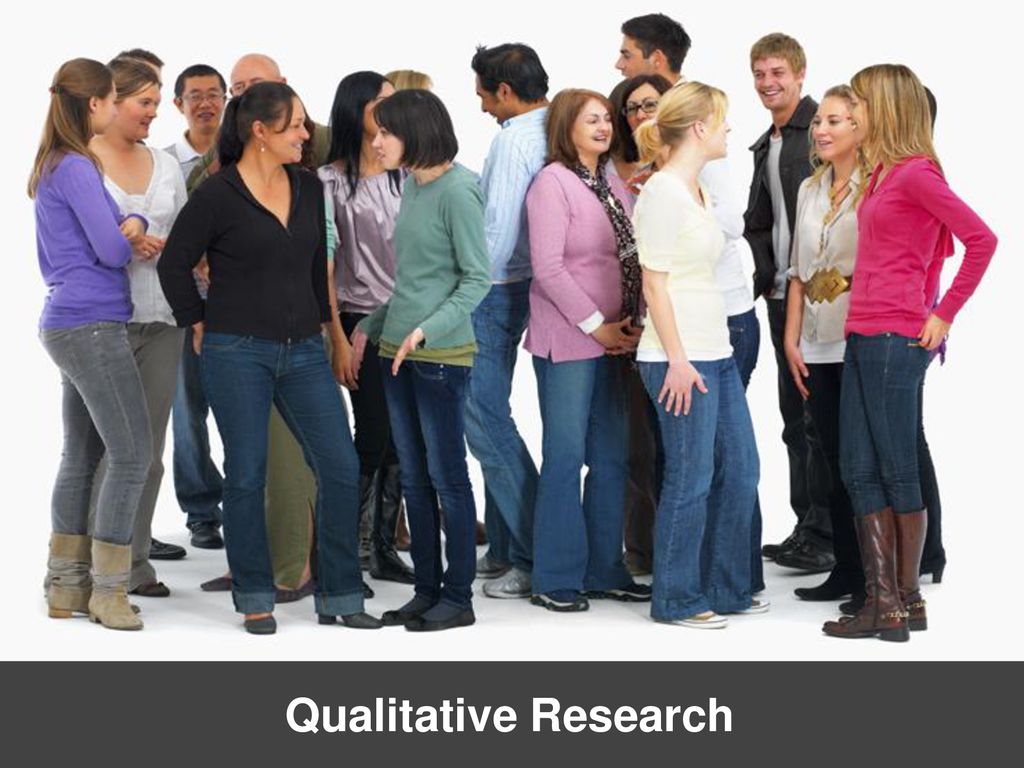 1600r.
Enroll
Pay online
Senior group
Girls 37-47 Men 42-55
Talk about SPEED DATING
Great guys! All very good, all very different. You can just go and talk like this. This is a funny story, and if you approach it correctly, you can find your soul mate here.
Evelina Bledans
TV presenter

Speeddating is a great way to get out of your comfort zone and immerse yourself in a new audience. Many people in life cannot take the first step, and in such an atmosphere it is much easier. In addition, here you can meet a lot of different people, and quickly understand what you want to see in a partner. It's convenient that you don't have to go on 10 regular dates, getting to know each other on the Internet, you don't waste time, but you see a person live goodbye. I put a huge plus on this type of acquaintance!
Maya Belova
Founder of the brand of accessories
and underwear "Miss May"
instagram.
com/missmay_belova
Simple and ingenious. In order to meet 15 girls in one evening, you don't need to reinvent the wheel, just go on speed dates! And I also like that people come here for relationships, they have one goal. This increases the chances of finding your person. Good luck to all the guys and girls who are looking for their soulmate!

Stanislav Yaskevich
Financial broker
vk.com/yaskevich_ss
Speed ​​dating is a new format of communication and dating. It's great that in our time there is an alternative to the Internet for meeting interesting people. It can be scary to get acquainted on the Internet, you don't know who will come across. And on speed dating you see a real person in front of you and you can immediately determine whether the person is yours or not. Thank you so much for the opportunity to expand your circle of friends!
Alena Tyryshkina
Founder of the
art workshop "LA FIORE"
vk.
com/id14137024
An evening of quick dates is an exciting way to spend time interestingly, and maybe even find your soul mate. I think you should not pass by acquiring new experience, and this format of communication can be useful both in terms of communication skills and as a chance to find a life partner. I recommend!
Lena Evans
Photographer, model
instagram.com/1elenar
Perhaps I associate speed dating, first of all, with comfort. People don't have to run around the streets and malls looking for the person they want to be with. Everything is made especially for you. Comfortable, warm and cozy. Pleasant conversation, willingness to listen and understand exactly who you are looking for.
Nikita Ivanov
Bank worker
vk.com/ivan93nikitin
Just a couple of years ago I watched a movie about speed dating and could not think that I would visit such a cool dating party.
This is a real dating upgrade. Get to know different people and at least spend some quality time. It is quite possible to have fun and even find your soul mate for life. And you don't have to think, just take the first step and come.
Denis Misko
Photographer
instagram.com/misko.denis
Friends! For me, as for a person who loves to try and learn new things, speed dating is a godsend! Here you can develop your communication skills, meet interesting people, and have fun! You have the opportunity to meet many people in one day! This is a chance to find a soul mate and find happiness, harmony and love. I recommend speed dating to everyone. I'm definitely in favor!
Ksenia
Fitness trainer, assistant and motivator
instagram.com/ksu_gym
WHAT IS IT?
Speed ​​Dating is an evening of dating for people of intellectual and creative professions .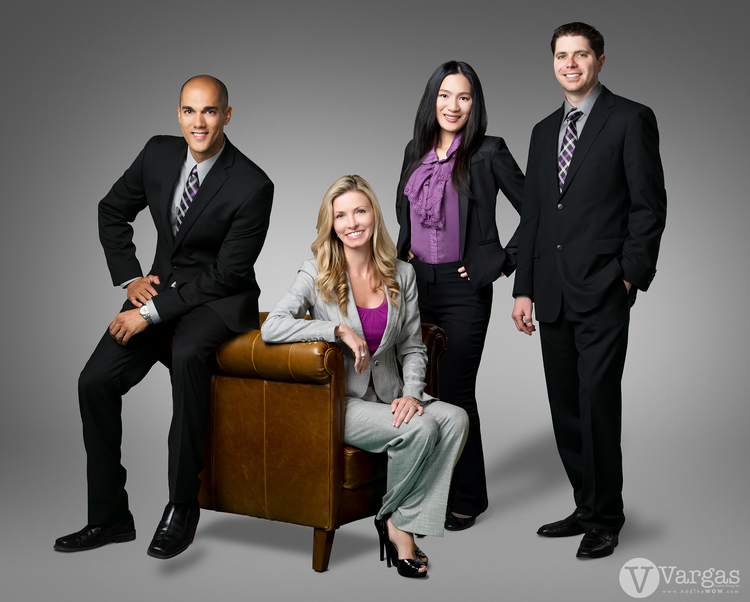 If you do not find like-minded people among the visitors of night parties , and are tired of anonymous correspondence on dating sites, then speed dating will be a comfortable format for you! Our guests are united by one idea - they are developing people who are open for relationships !
Read more
Why come?
MORE CHANCES

A lot of acquaintances in one evening will significantly increase your chances of finding a couple!

BRIGHT EMOTIONS

Communication with new people improves your mood!

3D IMPRESSION

Only live communication, not photos and Internet correspondence will help to make a complete impression of a person!

CONVENIENT AND SAFE

No long correspondence and dubious acquaintances in bars!
Enroll
Questionnaires
Photos from our parties
All photos
Participants' reviews
Elena
I had a very pleasant time in good company.
The atmosphere was friendly, the coffee was delicious, the interlocutors were interesting) I will recommend you to friends and acquaintances!
Yuri
Thank you, everything is fine. Only the girls are crooks. They shoot with their eyes, but they don't put pluses;)
Victoria
Thanks again for the organization) I really liked everything) funny experience) interesting guys) cheerful and positive evening)
Denis
It was the first time, I really liked it! I recommend!
Alena
These quick dates are very positive!!! Thanks to the organizers for everything!!! It was very interesting to communicate with various people and, in principle, it was interesting that a very kind atmosphere reigned!!! This time, it's just a pity that there was no mafia - sometimes you just want to know more people!!!)))
Pavel
I got to the event on October 31, everything went great. And even the wedding that rumbled in the next room could not overshadow the evening.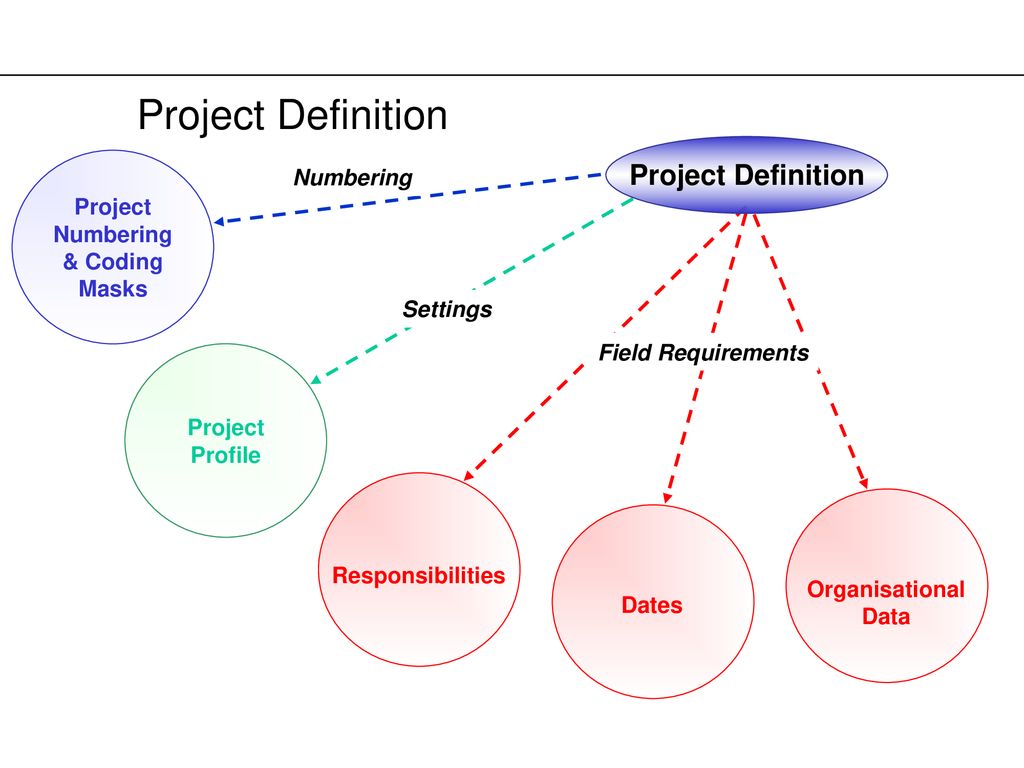 Thanks to the organizers!
Karina
I really liked the chip with roses :)
Alexander
I do not regret the time spent, because I had a great time! In an hour you recognize several people at once, you see how different they are, with their views, demeanor, emotions. In general, interesting and informative. I will advise my friends, acquaintances, and maybe I will come again :)
Vasily
Everything went great! Very beautiful and sociable girls!) It's a pity that I haven't met my own yet (we will look for it))) But in general, well done guys, organizers, thank you!
Alexey
I liked it very much. Lots of positive people and interesting acquaintances. Thanks to the organizers. Quality organization of the event.
Nadezhda
I had a great time, it was a lot of fun)) Very kind and attentive presenters)) Thank you)))
Artem
Everything is cool! The most important thing is that it's fun! The mafia was cool to play)
Alexey
It's a good idea to suggest a new topic each time.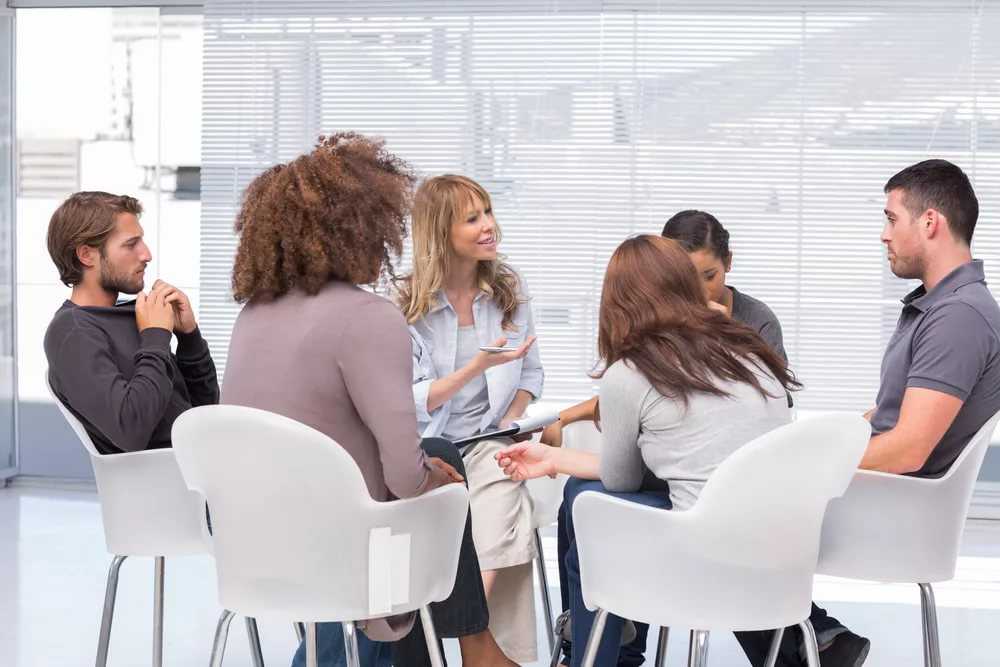 This makes communication more diverse.
Boris
The coolest cool guy and I found a girl there and I have the warmest relationship with her =)
Irina
I was at the party, I liked everything very much, especially the games))) I didn't really find a suitable guy, but However, I would go again.
Marina
In general, the evening was interesting. A lot of people. Everyone was a little tired towards the end. The guys are funny and have a sense of humor. Thanks to the organizers for the opportunity to communicate with different interesting people!
Dmitry
It was cool! I like it! I recommend everyone to go on speed dates at least once in their lives ))))))))))))))
Olga
A wonderful way to spend your time in the company of good and interesting people!) Super! Great idea! Good execution.
Olga
Was at a party on September 16 in the Tema-bar! An excellent institution, excellent young people and in general a cheerful evening turned out))) After the event, we remained incomplete for the continuation)))) I hope that communication will develop with someone.
Leysan
An excellent, positive and informative evening! Thanks guys!
Natalia
I want to say that I really enjoyed participating in this event! The guys are all very intelligent and make a good impression. It was very interesting to communicate. I also liked the atmosphere and the place, thanks to the organizers! In my opinion, all with a bang!!!!
All reviews
The results of the evening are individual, may differ from those presented on the site
About important things
Cost


and payment

View

Cost and payment

Cost

Standard ticket for the event 999 rub.
Ticket when paying online, for men
(main / middle group / senior) from 699 rubles.
Ticket when paying online, for girls
(main / middle group / senior) from 699 rubles.
Ticket to the junior group for girls200-400 rub.
Club card for 4-8 visits. from 1600r.

The cost of re-participation is indicated in the mailing list you received (sms or email). The price is valid for the current week only. If you haven't received the newsletter, it means that you don't have a discount for participation this week. Also, pay attention to the group that is indicated in the SMS, discounts do not apply to some groups.

Payment

You can pay for participation on the spot in cash, immediately before the event itself or online on the website through the Yandex Money form, which is located below.

Close

Promotions and discounts

View

Promotions and offers

Club card

For those who want to significantly expand their social circle to attend our evening club card!

The cost of a club card for girls:
4 visits = 1600 rubles. instead of 2800r.
6 visits = 2250 rub. instead of 4200r.
8 visits = 2800 rub. instead of 5600r.

The cost of a club card for men:
4 visits = 2600 rubles. instead of 2800r.
6 visits = 3750 rub. instead of 4200r.
8 visits = 4800 rub. instead of 5600r.

Gift certificate

Do you want to give your friend, colleague, loved one emotions? Or maybe a happy acquaintance? Then we offer you a gift certificate for an evening of speed dating. Buying a gift is very simple - just pay for it online by entering your mail, and you will receive an electronic version of the certificate, which can be printed.

Close

Money back guarantee




View

Money back guarantee

If you do not like this format of the event, you can return the money immediately after the event from the administrator. If you wish to leave before the end of the event, the money will not be refunded. Refunds can only be made once.
When paying for the event online, the money is returned if you reschedule participation 5 hours before the start of the event, unless otherwise specified in the description of the event. Also, you can reschedule participation to another date, if you warned about it 5 hours before the start of the evening. A visit with a club card can be rescheduled 5 hours before the start of the event, if you refuse to participate less than 5 hours, the visit will be forfeited.
When purchasing a subscription, you can return the money immediately after the first event from the administrator. In the future, the money will not be returned.
When paying for a ticket online, a commission (2%) for the use of payment systems is paid from our side. In case of a refund, we transfer the amount that came to our account, that is, the commission is not returned . The withdrawal fee is also paid by the buyer.

Close

Participation Rules




View

Participation Rules

If you confirm your participation the day before the event, the organizers will count on you by gathering an equal number of men and women. By refusing to participate, you let down other participants (16-40 people). We understand that different situations can happen in life, therefore, if necessary, you can cancel your visit up to 5 hours before the start of the event. We hope you respect other people's time!
If you have not received an SMS with a description of how to get to the event, but you have confirmed your participation by phone, you are on the participation list and we are waiting for you at the event. Come! In order to receive an SMS with a description, please contact us, we will send you a message again, or look at the address on the site yourself.
If the operator promised to contact you the day before the event, but you did not get a call, the operator may have incorrectly entered your data, or your phone was out of range. Please contact us yourself!
It is forbidden to "come and decide if I am interested in participating" at our events. Remember that you are not alone and if you refuse to participate before the event, you let the whole group down!
When purchasing a subscription, you must sign up for the event 24 hours in advance (so that we can guarantee participation) and cancel at least 5 hours before the start of the event. If canceled in less than 5 hours, the subscription will be canceled without a refund.
The data you provide in the questionnaires will not be passed on to third parties. Also, the contact details provided by you and personal information about you are not transferred to other participants without your consent.
Participants of our events receive a newsletter with promotions and discounts for other events. You can unsubscribe from the newsletter by indicating this in the questionnaire with sympathy, or by calling the number indicated in the newsletter.
The organizer reserves the right to refuse participation without explanation.

Close
Buy a ticket online
Our team
Alena
Co-founder, ideological inspirer, devoted admirer of his work.
Anastasia
An incendiary presenter that you can listen to endlessly ... it's a pity that the rules of the evening are simple and short;)
Yana
Manager, and your patient assistant! Need help? Yana has the answer to your question!
Elena
Girl-sun! This presenter turns on the sun even in cloudy weather!
Marina
Marina's profession is not yet in the register, although this is an extremely important profession - Marina checks her sympathies!
Svetlana
Will sign you up for a fateful evening;) Don't know which group to choose? Svetlana will help!
The whole team
Frequently asked questions
Will my participation mean that I can't meet myself?

Reply

What does it mean to "get to know yourself"? Usually we are talking about getting to know each other on the street and in public places. This has not been accepted for a long time. Most people who have not met at work or through friends try to do it on the Internet. Getting to know each other on the Internet is practically the same as getting to know you on speed dates, with the difference that speed dating is a live communication and this is their advantage.

How can I figure out if this person is "my" in 5 minutes?

Reply

You can't understand it in 5 minutes. We assume that after a 5-minute acquaintance, a series of dates will follow in order to get to know each other better. The convenience of the event is that after speed dating there are no "blind dates", because during a short but "live" communication, the participant will understand whether it is worth continuing the communication, or if this is definitely "not his". Speed ​​dating will save time on correspondence and nerves on unsuccessful dates.

What kind of people come to such events, are they of my level?

Answer

Our audience is middle class people, as a rule, with higher education, working in the intellectual and creative fields, versatile, open to new things. By age, these are people from 18 to 55 years old (this is the general age range, it is divided into 4 age groups).

Does your work have results?

Answer

Yes, the result of our work is that on average there are about 4 mutual sympathies per person, and about 92% of members go on dates after our party. This suggests that we are gathering people who are interesting to each other, who can build relationships. Also, people often come to us on the recommendation of already established couples, but this is rather the result of the work of these people, since relationships are a long way, and we just organize an acquaintance.

Is it possible that at the event I will communicate with "stool" people?

Reply

No, people come to the event of their own free will. Not a single person has received payment for participation in the evening during the existence of the project. In order to convince the incredulous, we can clarify that this is not only contrary to our values, but also economically impossible.

What should I do if I am embarrassed to come to such events?

Answer

Shyness is a normal reaction when you go to meet people in an unusual environment! You can be sure that most of the participants feel embarrassed to some extent before the start of the evening. But we thought over the details of the event in such a way as to avoid awkward moments, and the acquaintance was comfortable. According to the feedback of our participants, we succeeded!
All questions
Didn't find the answer?
Ask your question
Dating history
Eduard and Irina met in 2014.
"Hi! Thank you for your work. Five years ago we met at your speeddating." The message came in 2019. The couple is still together :)
Kirill and Evgenia. Wedding in April 2021.
"We met through speed dating in March 2019. We got married yesterday" Message received in April 2021.
Oksana and Mikhail
wedding September 4, 2020
"Hello) On February 10, 2018, I met my husband on your dates (I got lucky the first time, he the second).
We had a wedding on September 4 of this year)"
Vitaly and Natalia
met on October 6, 2018
Natalia: It's funny ... on this day I was not supposed to be at this evening, I went with a friend for the company, and found a husband, it's great of course, you guys are great for organizing such an event. Strength to you, success, and more married couples at the exit! Vitaly: In general, thank you for your activities! I think it's a very good opportunity to meet someone, which can end up with a family)
Ruslan Khlebnikov, photographer from Sochi
I pulled a friend out 2 years ago on such dates: both went for the first time. It's my last day in Moscow and I wanted an interesting promise, but after the divorce, he couldn't leave. Honestly barely pulled out! As a result, all the girls with whom I was interested liked me, but a friend immediately met his current wife) They got married a year ago. "Rus, if I'm stubborn again, throw a pillow at me as well)" he clearly did not want to go on those dates, but now he is happy to heaven)
Evgenia and Kirill
met on March 23, 2019.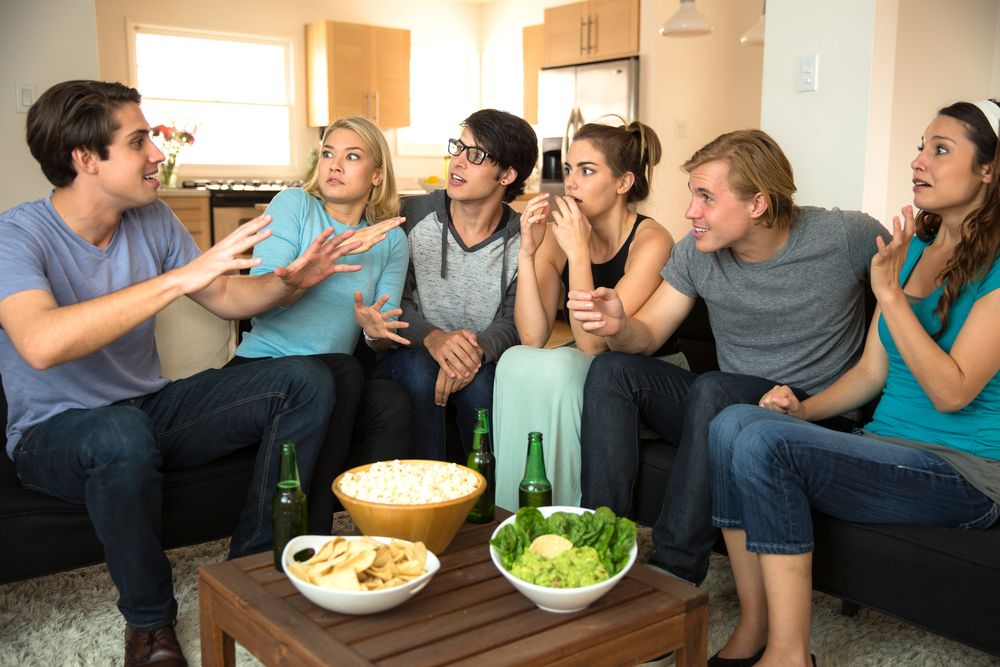 Hello! We met on Speed ​​Dating on March 23, 2019. It was a fateful magical meeting😊 I was at such an event for the first time😊 And at first sight we found each other😊..
Mikhail and kristina
met on March 28, 2019
Thank you! We met on March 28 on VIP dates!
Ksenia and Maxim
wedding June 17, 2017
I can't even believe that I'm writing a review already being married! Incredible, of course. If they told me that I would meet my fate there, I would probably laugh)) But now I even advise my friends and immediately warn that jokes aside. I went to the evening for fun, I didn't plan to meet anyone, but I met Maxim. I didn't think one night could change everything!
Dmitry and Irina
wedding September 9, 2017
Our first date was a group date, because we met through speed dating. I don't remember how I survived 10 acquaintances. Wildly tired, but still there is happiness! Ira conquered me almost immediately and our interests coincided.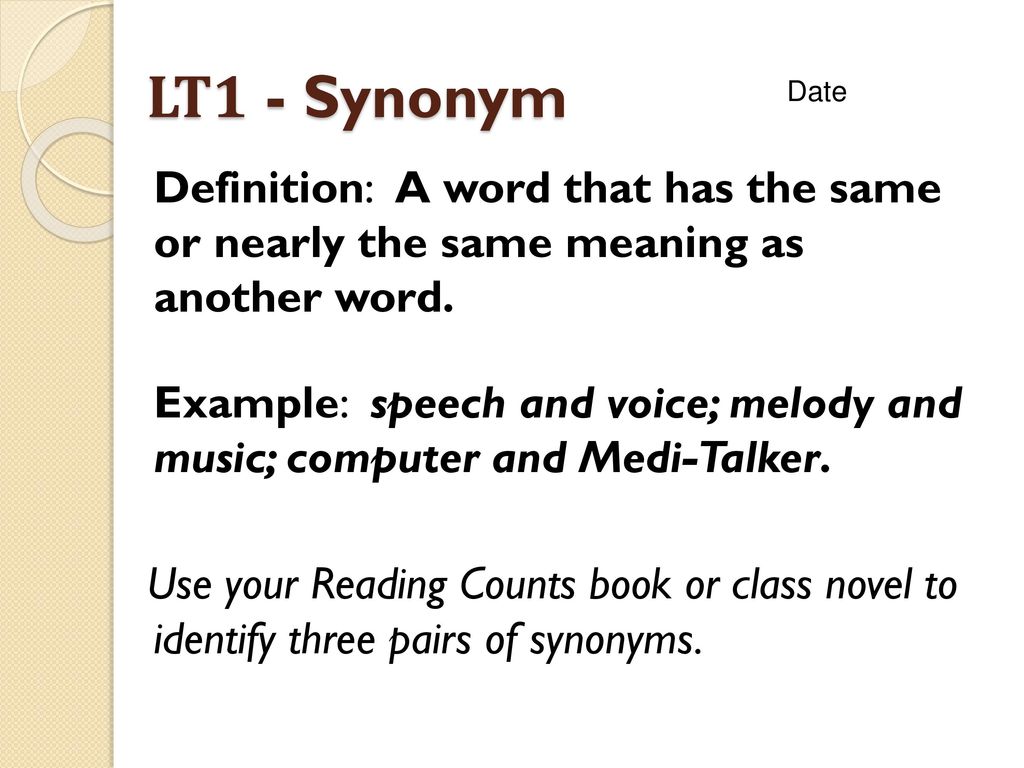 Almost without hesitation, after the evening I decided to invite her to the next date, and it was there that I was convinced that she was "the one". I proposed after a year of dating. It's great that you exist, thank you!
Yuri and Elena,
wedding April 23, 2016
Dear speed dating)) You make this world a little bit better, because more love appears in it)) it's so great)) 11/16/2013 my friend and I decided to go to your events, it's so simple... I met a man who brings me happiness! we met at your place on quick dates - it's fate)) and now we got married)) Cool? Cool! Thank you)
Sergey and Ekaterina,
wedding September 23, 2017
Thank you for organizing a wonderful evening on December 30, 2015 right on New Year's Eve, where we met each other! That evening, everything did not go according to plan: snowfall, 8-point traffic jams, pre-holiday fuss. But still, we both ended up in the same place at the same time, and this evening radically changed our lives, made us happier! Thank you for helping such wonderful things happen.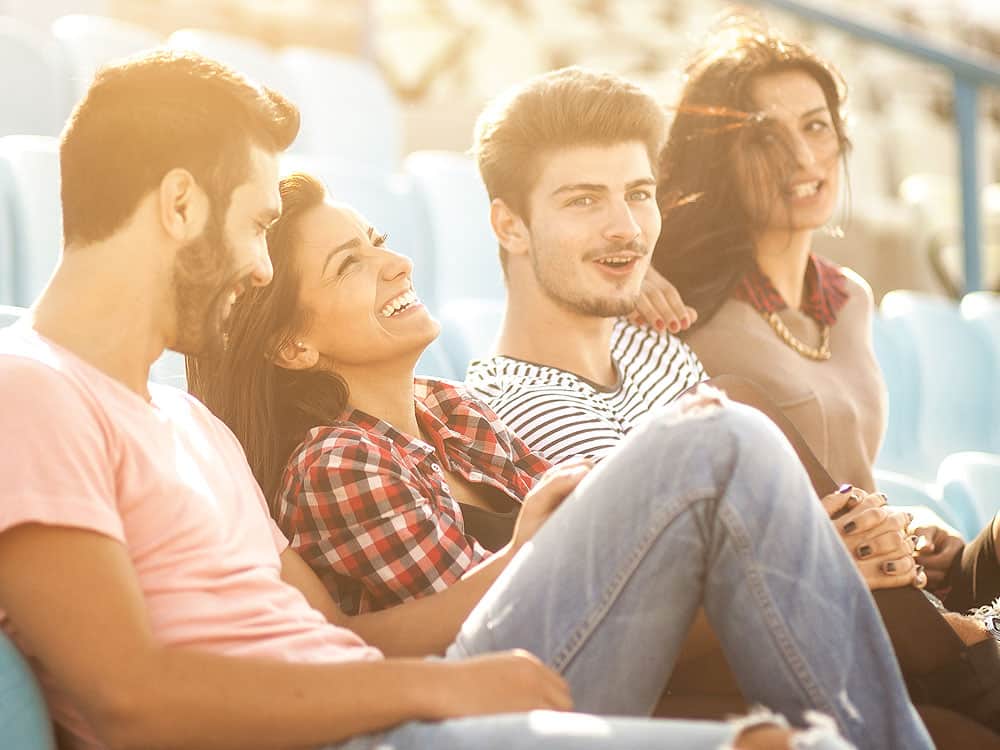 Andrey and Maria,
wedding October 2, 2015
Hello! I would like to leave a review in gratitude for getting to know my husband. I visited the evening of 05/11/2014, where I met Andrey. Andrey attended the event for the first time, and I came to the event for the fourth time, clearly deciding for myself that if I'm not lucky again, I won't go anymore)) It's not for nothing that they say that thoughts are material) My husband was waiting for me exactly the same, fourth time !
Sergey and Alina, wedding May 21, 2016
Dear Alena and Eugene! We would like to express our gratitude for the meeting organized on February 7, 2015 at the History restaurant, from which OUR HISTORY began! We wish you success and prosperity!
P.S. Due to circumstances, we are unable to provide a family photo.
Pavel and Anna,
wedding October 15, 2016
I want to express my gratitude for the meeting on 04/20/2016, where our couple was formed. I believe that in our time you can get to know each other this way - at the evenings of live communication, and not on the Internet! I went to the evenings purposefully, in search of a serious relationship.
Lucky 7 times!!! Thank you for the good organization of the evening, pleasant interlocutors and fun!
Dmitry and Maria,
June 10, 2017
Dear organizers! Thank you very much for the amazing work you are doing! For us, participation in the event was a great happiness, because it was at your meeting on June 10, 2016 that we met! Both participated for the first time, and decided to get married exactly one year later, on June 10, 2017. Now it's our date! Thank you for organizing!
Roma and Olga,
wedding October 17, 2014
We would like to express our gratitude to NaSvidaniya.ru on behalf of our family! We met on October 12, 2013, then the party was held at the Puree cafe. A year later we got married. Thanks to your dates, we found each other. We want to wish you prosperity and success, and more established couples and families. You bring happiness to people!
Sergey and Evgenia
My friends once invited me to go on a speed date, I decided to go for fun, but who knew that I would find a soul mate there?! The most interesting thing is that Seryozha came up to me after the evening and immediately invited me to drink coffee.