Fashion for introverts
Tips on creating a capsule wardrobe for introverts
Recently I've heard myself saying 'I have nothing to wear' slightly more than usual. A good friend of mine told me about an article she read which explored this statement, and what might be causing someone who definitely has plenty of options for something to wear, think that they do not. According to the article, this statement could mean that we do not have a sufficient wardrobe of staple items.
After I got off the phone to my friend, I slowly had a look through my clothes.
I noticed a pattern; I host a lot of clothes that I find attractive, but do not ever really feel like wearing. They tend to be items that are brightly coloured and made of fabrics that are more suitable for going out. Upon some reflection, I started to consider how I might choose more wearable options that suit my temperament. I am someone who likes quiet and space, deep conversations, and art that moves me. In many ways I can attribute this to being somewhat of an introvert.
So with that in mind, I'm going to share with you some points I've been considering to create a capsule wardrobe for introverts.
1. Lengths and shapes
Do you feel sensitive to the cold when you're wearing ankle length jeans? Do you wish you had sleeves that hugged your arms and were long enough to pull down over your hands?
For a while it was difficult to find full-length jeans or trousers, but thankfully that has recently changed! So now might be the time the time to stock up on a few staple bottoms that will last.
When there are so many options to choose from, it can be overwhelming scanning through the shops, whether that's online or in person. Becoming familiar with your shape means that you can scan through clothes with more ease and narrow down your search.
When getting to know your shape, consider these focus points and whether or not they work for you and/or you enjoy how they make you feel: shoulder pads, halter neck, sweetheart neckline, ¾ sleeves, cinched waist, culottes, high waist bottoms, low rise bottoms, tapered leg, flares, midi skirts.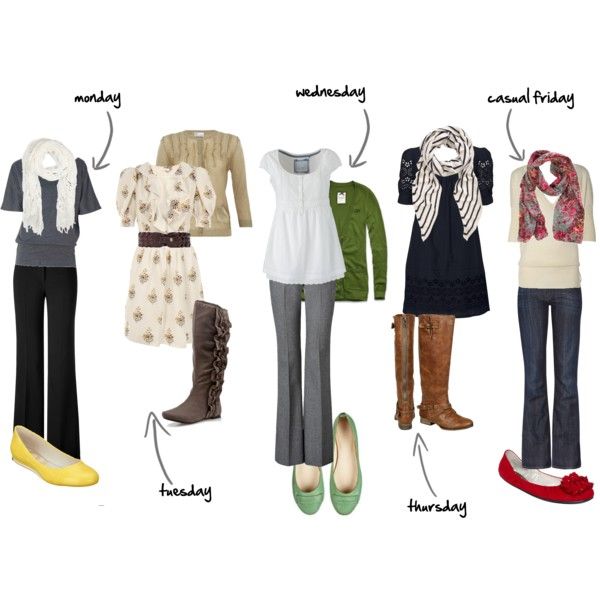 These items do not make up an exhaustive list, so pay attention to cuts and shapes and experiment with your body, noticing how each garment makes you feel.
2. Colour palette
If you can relate to the notion of being an introvert, then the colours you choose are going to be very important.
For your colour palette, consider skin tone shades and how they work with your skin tone. Next, white, black and grey, with soft colours such as blue, green and pink.
Remember, there are many shades to choose from within a colour so consider how these shades make you feel.
Tonal outfits have been making an appearance for a little while now, and this framework can be used for inspiration to build your own outfits. To me, tonal outfits are very New York, but they can just as easily be set against a British countryside backdrop, depending on how you style it.
Tonal outfits are simple without being boring, and can easily be elevated with make up, jewellery or other accessories.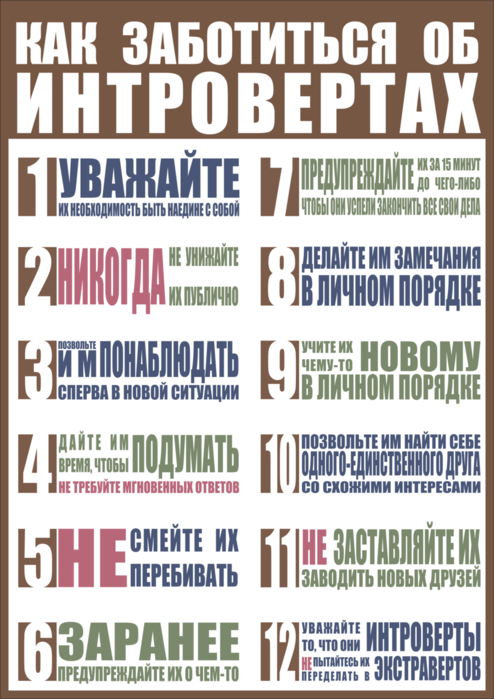 3. Your day to day – attention to detail

Are you working from home full time, with or without children to take care of? Do you enjoy regular workouts? Do you have lots of meetings to attend? Or do you do a lot of DIY around the house or garden?
Additionally, are there certain day-to-day feelings that you experience, that become a part of your routine? Maybe you don't like to feel restricted by your clothing when you are very busy, maybe you are naturally more on the warm, or colder side, or maybe you know that your menstrual cycle will almost certainly bring a few days of much needed rest and comfort.
If you keep in mind what your day-to-day activities are, you will be more tuned into the items of clothing that are more appropriate and versatile, meaning you will be buying pieces that you will get more wear out of. 
4. Accessories
Finally, when it comes to dressing according to how you feel, you might also want to pre-empt external factors that you may encounter as you go out into the day.
This could be the weather, hot or cold, wet or dry, it could be the light, the noises, or the smells. As an introvert, you might be sensitive to your sensory experience, and accessories can act as tools to support yourself in the midst of a sensory overload, or something tactile to focus on if you want to take a moment of going inward. Think, hats, sunglasses, and lightweight scarves to wear as headscarves.
And P.S don't ever underestimate the importance of headphones.
How Being An Introvert Influences What You Wear
What you choose to wear in today's society can say a lot about who you are. Nowadays, how you dress is a conscious decision that serves a desire for self-expression. So it only makes sense that your personality comes out through your clothing.
If you fall under one of the introverted personality types, you might find yourself prioritizing comfort level and clothing quality over other factors like standing out in a crowd or making a statement. What you choose to wear can heavily influence things like your confidence level and ability to manage stress during a day.
That's why introverts dress consciously. If they don't feel right about what they're wearing, they're more likely to feel overwhelmed by all the others things that happen when they're out and about.
For those reasons, you could say an outfit may literally be the difference between a bad day and a good day. Intrigued? Find out the other ways your style is impacted by your personality type below.
You're Picky With Accessories
Any accessory should compliment the rest of your outfit, that much is obvious. But how do you decide what makes a good accessory? Should it level up your look? Be functional above all else? The accessories you choose to pair with your clothing can completely transform the look and feel of your attire, which is why introverts can seem choosey when it comes to the little things.
It may not seem like a big deal if you choose to wear a certain watch over another or carry a rucksack over a backpack, but factors like clashing designs or unusual color pairings could make an introvert feel insecure about their fashion choices.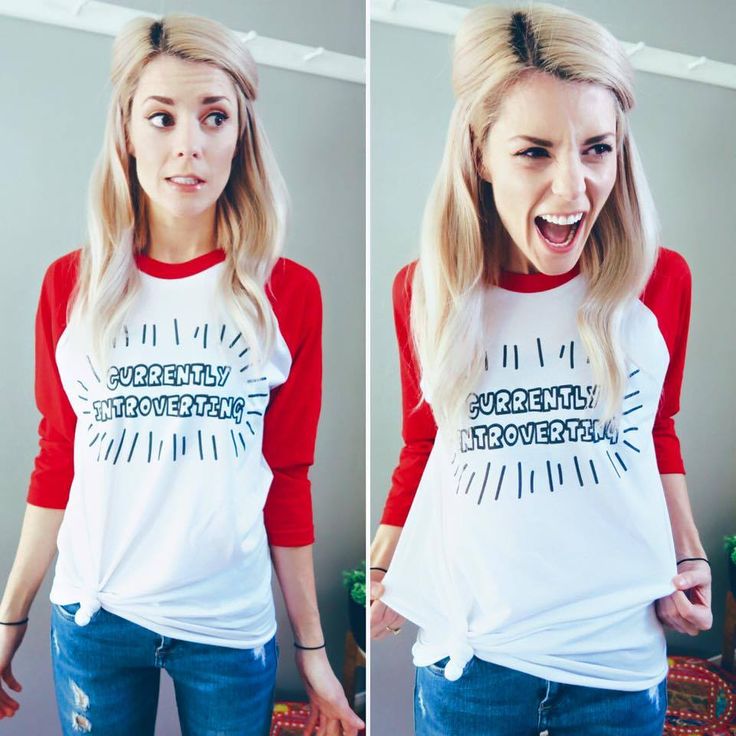 Rather than worry about negative feelings later on, an introvert might prefer to make a choice that they're unlikely to regret when it's too late. If they liked an accessory, they're more likely to use it again and for multiple outings. You know what they say, don't mess with what works.
You Wear What Makes You Feel Safe
If you can immediately picture a specific piece from your closet when you think of comfort, then you know the feeling introverts get when they wear something that makes them feel safe. Most people would probably prefer to feel comfortable no matter what they're wearing, but that isn't always possible.
For introverts, feeling safe through their clothes doesn't mean they have to wear pajamas or sweats in the office. Knowing what gives them confidence and having those go-to pieces in their wardrobe is what matters.
It wouldn't be surprising for an introvert to stick to a distinct style and wear similar clothing. They know what makes them feel at ease and they use that knowledge to create a sense of security when they're outside their comfort zone.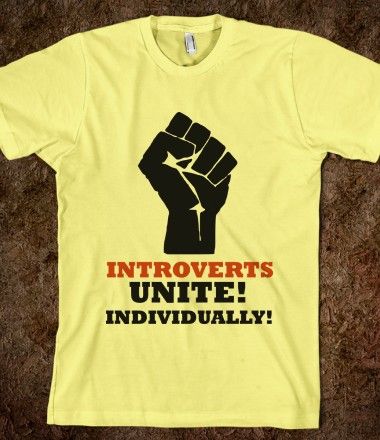 Whether it be an old comfy sweater, a graphic tee, or something else, an introvert can count on it being a reassurance rather than a hindrance during their day.
You Appreciate Simple Outfits
It can only be expected that you'll attract attention if you wear flashy clothes. From an introvert's perspective, "flashy" might not match what most people imagine. Rather than clothing that obviously sticks out and is meant to look showy, even normal, casual clothing can still seem overly flashy to an introvert.
If you prefer to keep your style simple to purposefully blend in, then you may be more introverted than you think. Simplistic is used interchangeably with the word minimalist these days, so if you're keeping it simple, you're probably used to wearing neutral colors like black, gray, or white and basic items like monochromatic tees and blue jeans. However, since minimalistic designs have been in-trend in recent years, you could find yourself looking pretty fashionable without intending to in the end.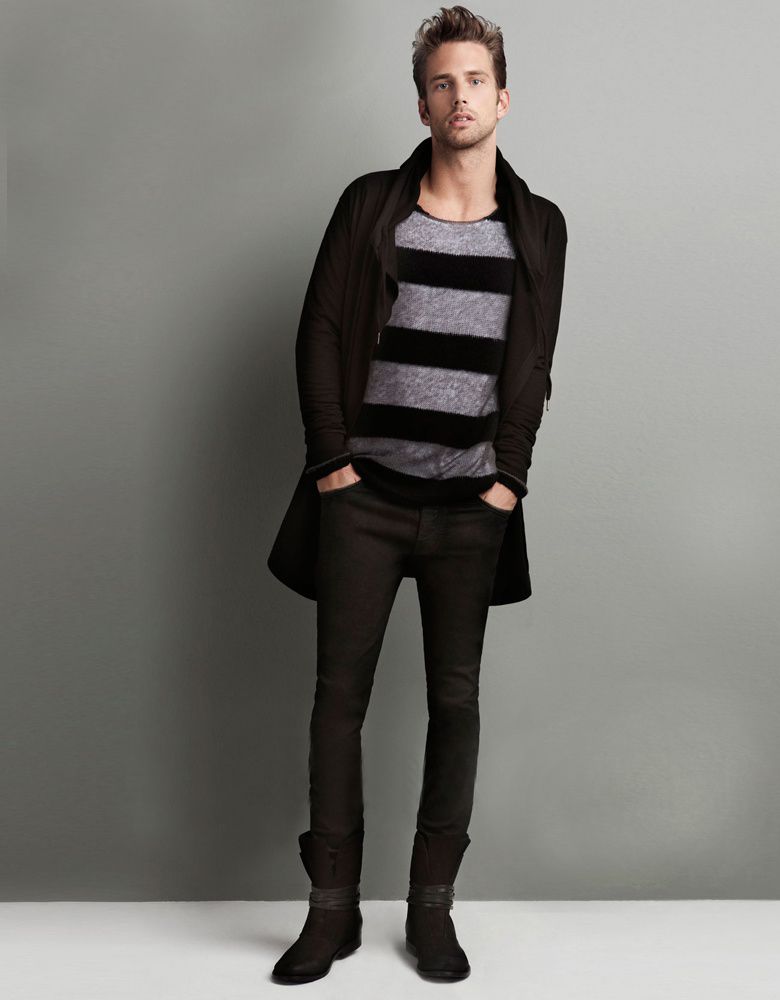 Wearing Color Makes You Brave
A popular question you probably hear in nearly any social interaction is about your favorite color. For introverts, that can be a pretty big question. Specifically, if it's about what colors they're willing to wear. They could feel that certain colors look better on them than others and that's a good place to start in terms of what they wear.
Regardless of whether an introvert chooses to wear colors that suites them or not, the conscious decision of wearing color at all is often a courageous decision on their part. So when they do decide to mix things up and add some color, they do so knowing the "risk" of calling attention to themselves and being more open to it. Many introverts might change up their style or wear untypical colors for their persona when they feel more confident or at least want to work towards feeling that way.
The following two tabs change content below.
Hana Othman is the founder of SimpleHermit.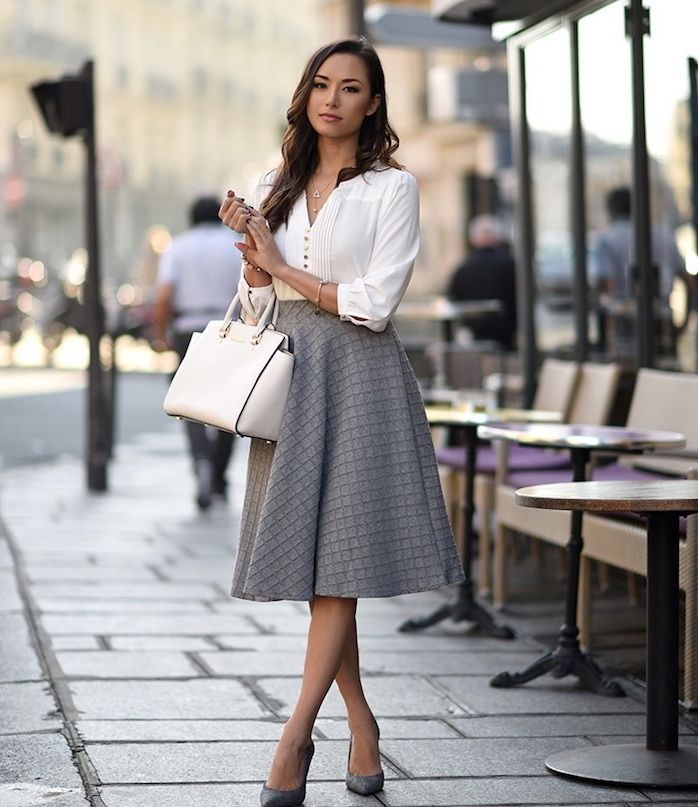 com and identifies as an INFJ. Most days you can find her typing away or reading a book. Beyond that, she keeps busy as a dog and cat mom.
The best clothes for introverts: how to dress so as not to draw attention to yourself
No time to read?
We will send the material to you:
No wonder they say: "they meet on clothes." Clothing and other details of the external image are a really powerful tool with which you can both attract the attention of everyone around you or, conversely, ensure that you do not stand out at all. Here's how to dress if you're an introvert and don't like other people's looks, don't want attention for personal safety, or plan to pass as a local on a tourist trip as much as possible.
If we are talking about a trip abroad, then consider the peculiarities of the national wardrobe. For example, in Islamic regions or states, in the Vatican or the religious quarters of Israel, it is worth dressing modestly, neutrally and covering the body as much as possible.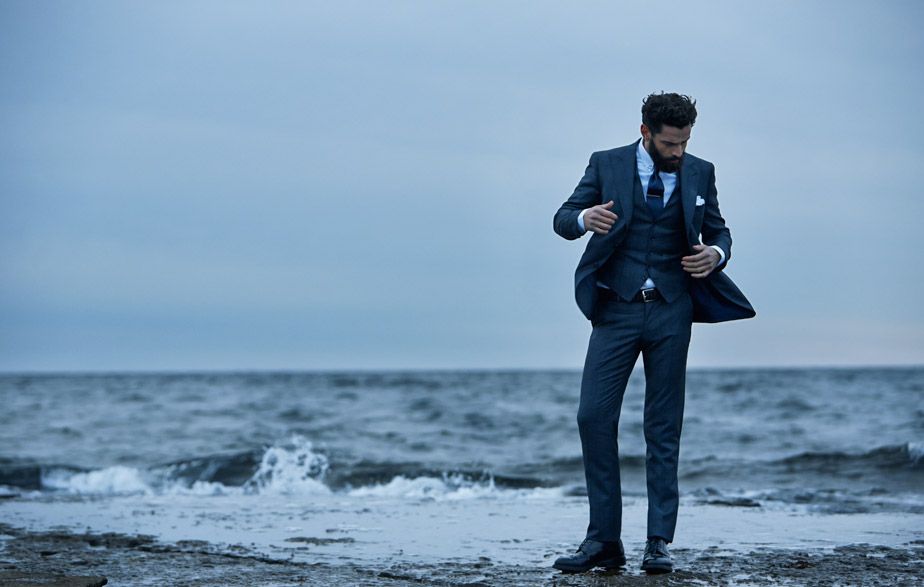 In most countries of Latin America, it is better to postpone gray outfits - it is customary to dress up brightly and catchy there, and in colorful open clothes you will perfectly fit into the crowd. In Italy, especially closer to the south, ladies like to dress up according to the latest fashion, in Germany the practicality of the wardrobe dominates, and in the USA everyone wears what they want.

If the task is to dress plainly in the conditions of an ordinary Russian city, then the following recommendations should be taken into account.
Dress like everyone else
Sounds trite, so let's explain what we mean. The same clothes in different situations can attract attention or, on the contrary, help to hide from it. For example, pairing jeans with a simple basic shirt is a great option for discreet, warm-weather casual wear. But if you come to a solemn event in it, then you will definitely stand out from the crowd.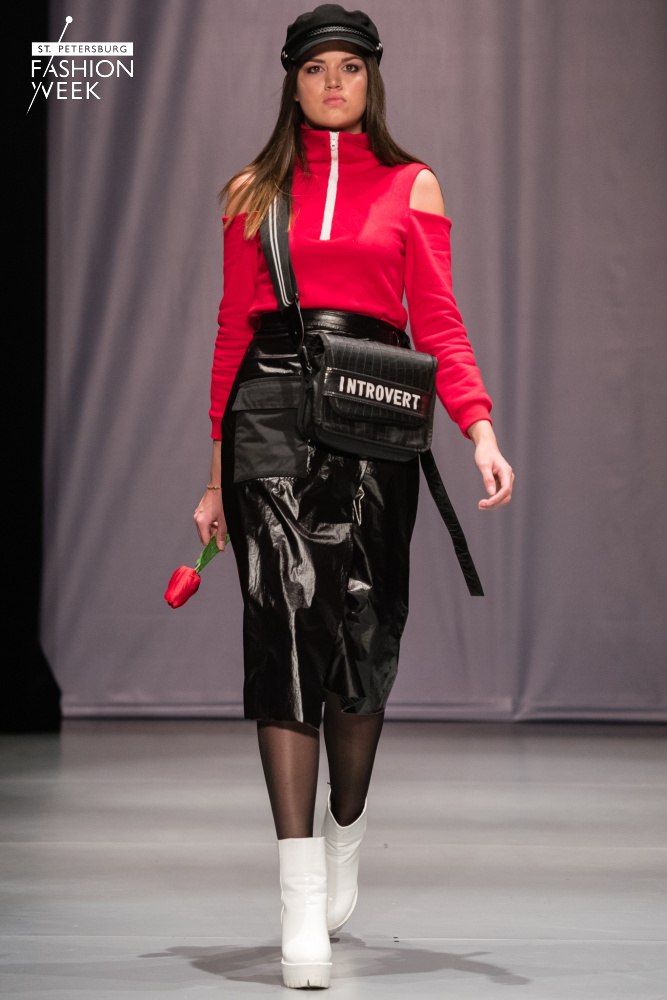 Think about what most of the people around you will be wearing - and dress similarly.
Choose neutral materials
Become literally a "gray mouse": put on something completely discreet. Your choice is gray, muted blue, shades of beige and khaki, white and black; matte or semi-matte fabrics without interesting textures. It is better to do without a print at all, but you can afford thin striped materials.
Wear basics
The simpler the styles of your wardrobe items, the less attention will be paid to them. For example, straight plain trousers without decor are much more likely to go unnoticed than a flared model decorated with cuts, embroidery or beads with rhinestones. A simple tunic will attract far fewer looks than an interesting blouse with a neckline, puffy sleeves and a large floral print.
Choose the right accessories
In warm sunny weather, it is better to hide from prying eyes with a cap or wide-brimmed hat and neutral-style dark glasses.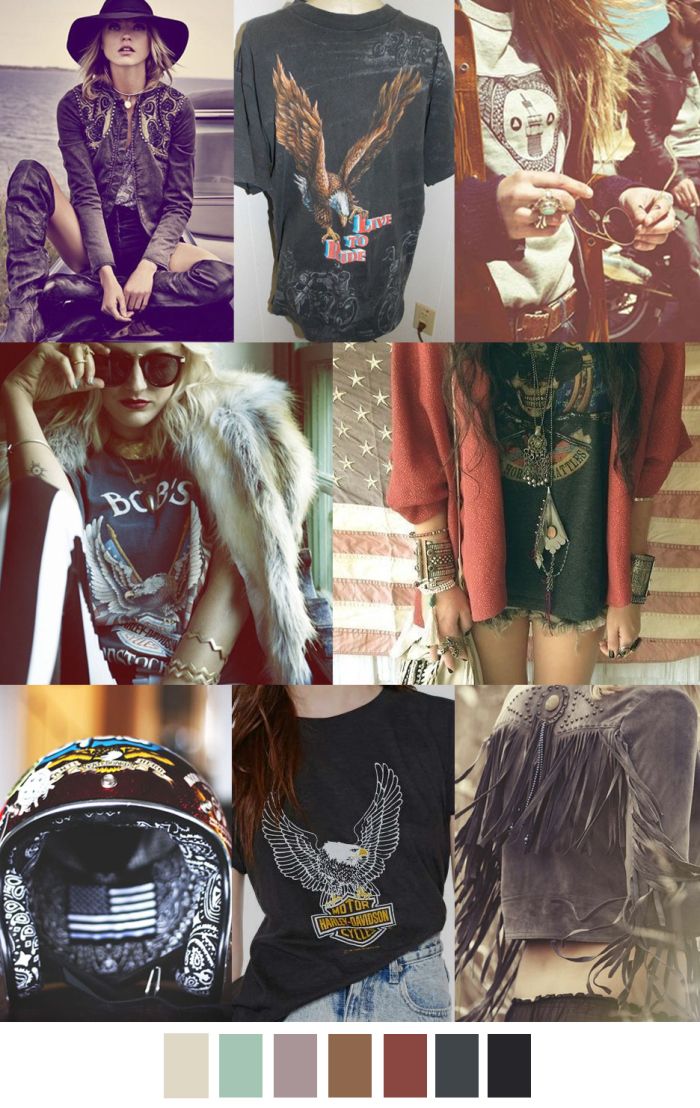 In the cold, the best solution would be to wrap yourself more tightly in a voluminous scarf. You should choose discreet jewelry or do without them at all, and take a medium-sized bag or backpack and, again, the most neutral style and color.
Wear loose clothing
The outfit should not emphasize the curves of the figure. Of course, you should not choose a strong oversize either, find a middle ground. For example, opt for a tracksuit or straight pants with a loose shirt instead of a fitted fitted dress.
Wear comfortable shoes
The gait of a lady in heels changes, the silhouette of her legs changes, and the heels themselves attract attention with a quiet clatter on the road surface. If you need the opposite result, then forget about such shoes and boots - wear sneakers, sneakers, ballet flats and other flat shoes.
Be calm
Not only clothes will help to hide from the crowd, but some tricks of behavior.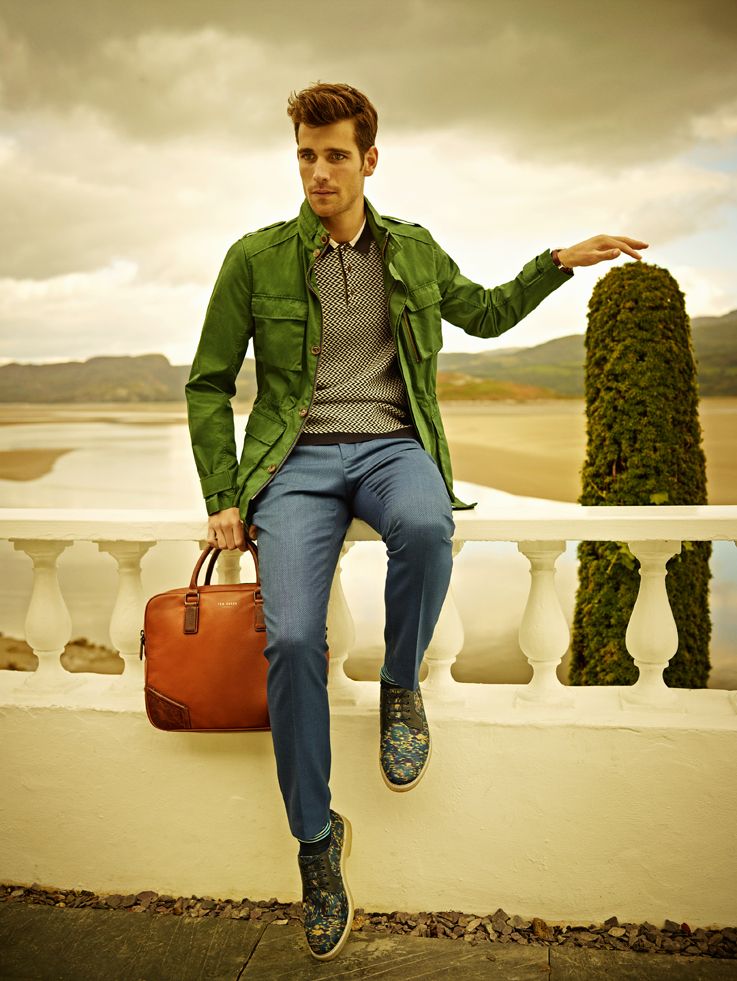 Try to walk at a moderate pace, don't stare too much, and refrain from active gestures. Another great way to "hide" is to wear headphones. Moreover, it is not necessary to include music in them at all if it is inconvenient for you.
Whether you want to attract attention or, conversely, hide from prying eyes, you will find suitable outfits in the assortment of the Noble Lady store. Our catalog contains women's clothing in large sizes for everyday life, celebrations, sports and office for warm and cold seasons. Prices are affordable - and even lower for large orders.
Fashion hack from an introvert

I am sure that among our readers there are many people who would rather watch some action movie with Stallone than hang out in a crowded stadium or dance in a club. It's not because we introverts hate people or don't know how to interact with them. We just like loneliness, and when there is no mood, then we don't want to go outside at all. But, one way or another, everyone is forced to go out into open spaces where crowds roam.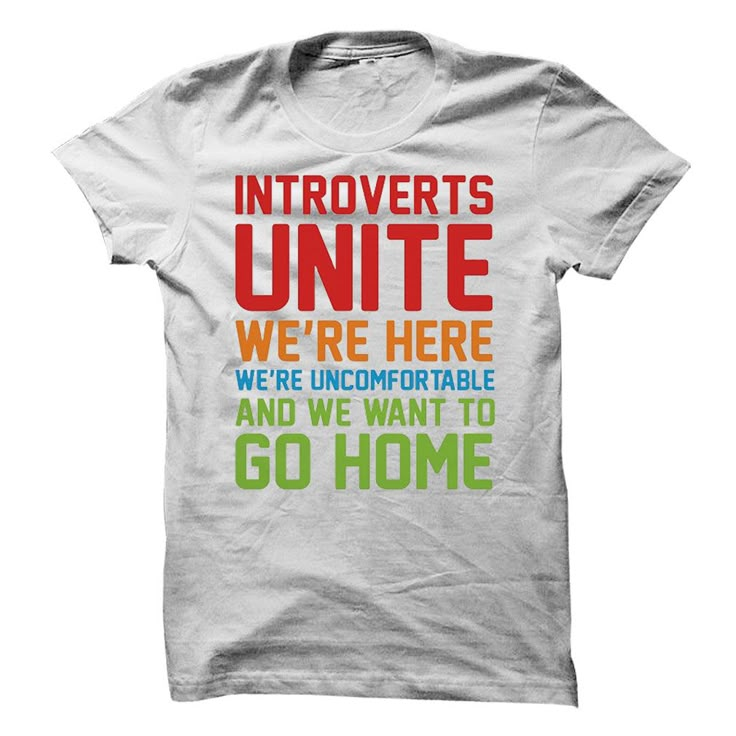 This is a matter of career, relationships and a productive life in general, and therefore it is important and requires the prompt intervention of BroDude. Today we are talking about clothes that will help you blend in with the crowd.
Wear sunglasses
It's not about the sun, it's about avoiding eye contact with anyone at all. You have to be able to look into the eyes, and, unfortunately, introverts are the worst at it. The heart begins to beat faster, the skin releases a lot of sweat, even the hands begin to sweat. This problem can be solved by wearing good glasses. We recommend using the old rule of thumb that round faces go for square-framed glasses, while square-shaped faces go for round-framed glasses. But the main thing is that they sit well, and you feel comfortable when you look at yourself in the mirror.
A hat can't hurt
Of course, if you get a hat like an American gangster of the 30s, you will be in the spotlight, as the damned modernity has destroyed men's hat fashion.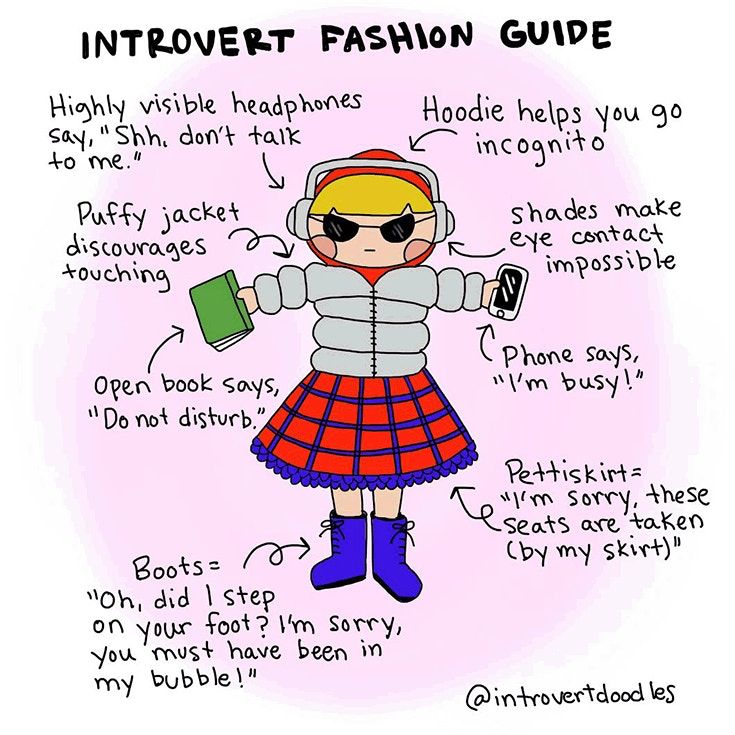 But you can always wear a baseball cap. This is a great option, because its prevalence has no limits and it is combined with a large number of different clothes - it protects not only from the sun, but also from the prying eyes of strangers. But it's better to forget about cowboy hats - they make you a freak. To wear these in our cities, you need to have truly steel balls.
Gray clothes

It's simple - you need to harmonize with the outside world so as not to incur the danger of being absorbed by it. Therefore, you need as neutral colors as possible, such as; grey, white and black, possibly brown. Blues, turquoises, oranges, and greens are best avoided because, according to some psychologists, they speak of your friendliness, and this quality is so-so if you want to limit contact with people.
Sweatshirt or coat with hood
Any hoodies are not only pleasant to look at, but also very comfortable in terms of personal space. A bonus is the fact that you can always put on a hood if you suddenly want to move away from people.