Define anti social behavior
How to Spot Antisocial Behavior
Skip to content
Published: November 22, 2021 Updated: September 22, 2022
Published: 11/22/2021 Updated: 09/22/2022
Written by:
Silvi Saxena
MBA, MSW, LSW, CCTP, OSW-C
Written by:
Silvi Saxena
MBA, MSW, LSW, CCTP, OSW-C
Antisocial behaviors can be both hostile and aggressive. These behaviors are patterns that include other adverse behaviors such as rule-breaking, defying authoritative figures, lying, cheating, engaging in reckless behaviors, and displaying a total disregard for people. If found early, these behaviors can be corrected so those young people can grow into well adjusted, appropriate adults.
Do other people perceive you as hostile or aggressive? In therapy, you can work on improving your interactions. BetterHelp has over 20,000 licensed therapists who provide convenient and affordable online therapy. BetterHelp starts at $60 per week. Complete a brief questionnaire and get matched with the right therapist for you.
Choosing Therapy partners with leading mental health companies and is compensated for referrals by BetterHelp
Visit BetterHelp
Antisocial behavior can be covert or overt. Covert antisocial behaviors are usually done in secret, and include vandalism, fire-setting, breaking into buildings, and theft. Overt antisocial behaviors are obvious and aggressive, like verbal abuse, bullying peers, and fighting. Covert or overt behaviors also include drug and alcohol abuse as well as other high-risk behaviors.1
Those committing these actions generally lack consideration for others and their experience. Antisocial behaviors (not to be confused with asocial behaviors) often violate the rights of others and potentially put them and others at risk. People who exhibit antisocial behavior often have no remorse for their wrong-doings, making it a challenge to hold them accountable. This can be seen in a variety of mental health disorders, so it's important to understand other symptoms that may be at play.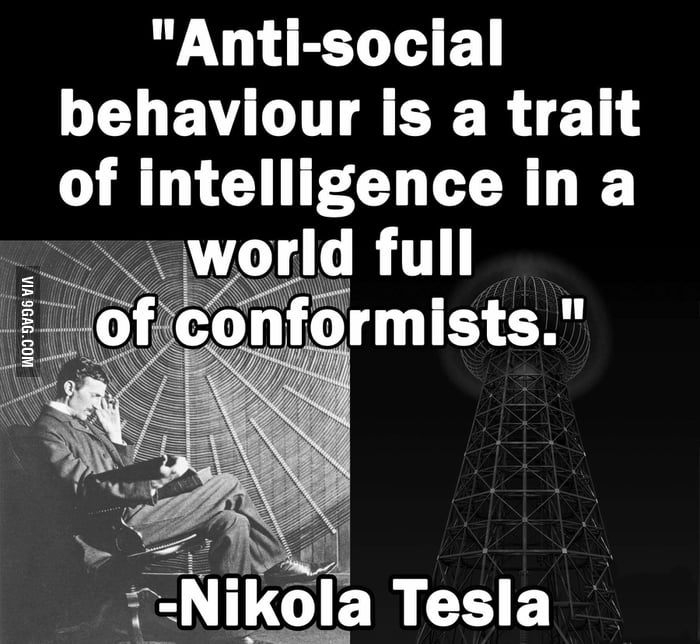 2
A main symptom of several mental health disorders (e.g., sociopathy, bipolar disorder, narcissistic personality disorder, etc.) is antisocial behavior.
These mental health disorders may result in antisocial behavior:
Antisocial personality disorder (ASPD)
Conduct disorder
Oppositional defiant disorder (ODD)
Sociopathy
Substance abuse
Bipolar disorder
Post-traumatic stress disorder (PTSD)
Narcissistic personality disorder
Obsessive compulsive disorder (OCD)
Depression
Anxiety
Antisocial behaviors are common from time to time; however, if left unaddressed, those behaviors can develop into larger mental health issues. In children, antisocial behaviors may present as isolation or bullying others, but most people don't receive a diagnosis until adulthood.
Antisocial Behaviors In Children
Antisocial behavior includes isolating from others, bullying, lying, and self-harm behaviors.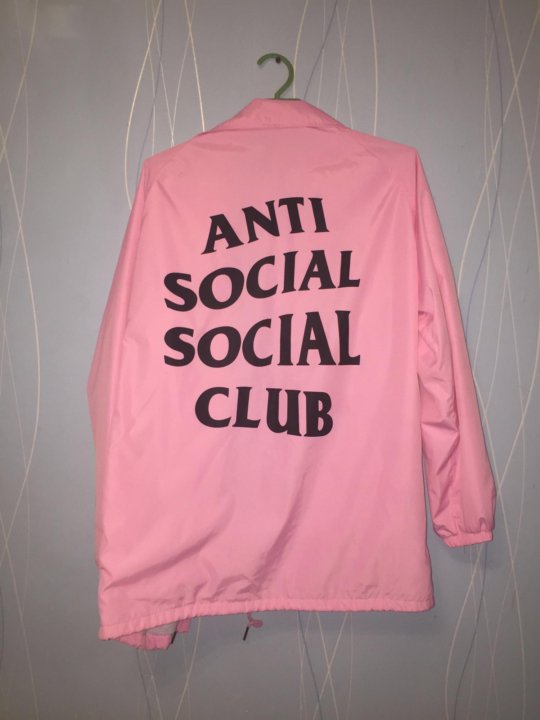 Antisocial behaviors in children include:3
Aggression towards classmates
Name-calling
Bullying
Hitting
Theft
Breaking other children's belongings
Lying to teachers and parents
Gang violence
Vandalism
Skipping school
Getting in fights
Running away from home
Self-harm behaviors
Antisocial Behaviors In Adults
There is some overlap in antisocial behavior between children and adults. Additionally, the adult may exhibit racism, sexism, road rage, and criminal behavior.
Antisocial behavior in adults include:4
Aggression to others
Verbal/physical abuse
Bullying
Swearing
Setting fires
Drug/alcohol abuse
Racism
Sexism
Indecent exposure
Road rage
Criminal behavior
Dysfunctional families are often a big part of why some people develop antisocial behaviors.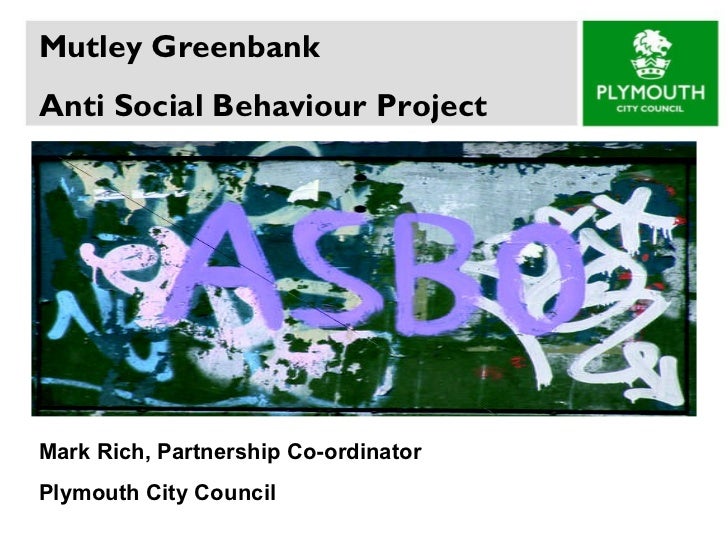 The dysfunction develops due to relationship patterns that use fear or coercion to get things done. Children in this environment develop poor emotional regulation, impacting their cognition. Kids can also learn these behaviors from school or exposure to community violence.
Genetic factors, including environment while in utero, can also play a role. Maternal drug use and other trauma endured while in utero can also lead to a higher likelihood of developing these behaviors. It's believed that some are predisposed to antisocial behaviors due to the large impact of genetics on the structure of the brain. 5
If one or both parents has a history of antisocial behavior there's a higher chance that the child will develop it as well. If parents have mental health issues, children have a higher risk of experiencing them as well. Parent drug/alcohol abuse, instability in the home, child abuse, and parental inconsistencies are additional risk factors.6
Antisocial behavior can have serious impacts, including substance use problems, being arrested or put in jail, and developing issues with family members.
Impacts of antisocial behavior for the antisocial person include:
Substance use problem
Depression
Desentization to violence or malice
Being arrested/doing jail time
Injuring or killing someone
Issues with children and spouse
Impacts of antisocial behavior on others include:
Developing PTSD
Low self-esteem/low self-worth
Depression
Anxiety
Self-harm behaviors
High risk for suicide
Physical injuries
Damaged property
Social isolation
Poor grades or work performance
Avoidant tendencies
Appropriate or useful responses to antisocial behavior vary based on the unique situation. For instance, you may respond differently to a child displaying antisocial behavior than you would to an adult/someone you know, or if you were the victim or target of such behaviors.
How to Respond to Children Displaying Antisocial Behavior
Monitor children who display a pattern of hitting other children, bullying, or lying to teachers.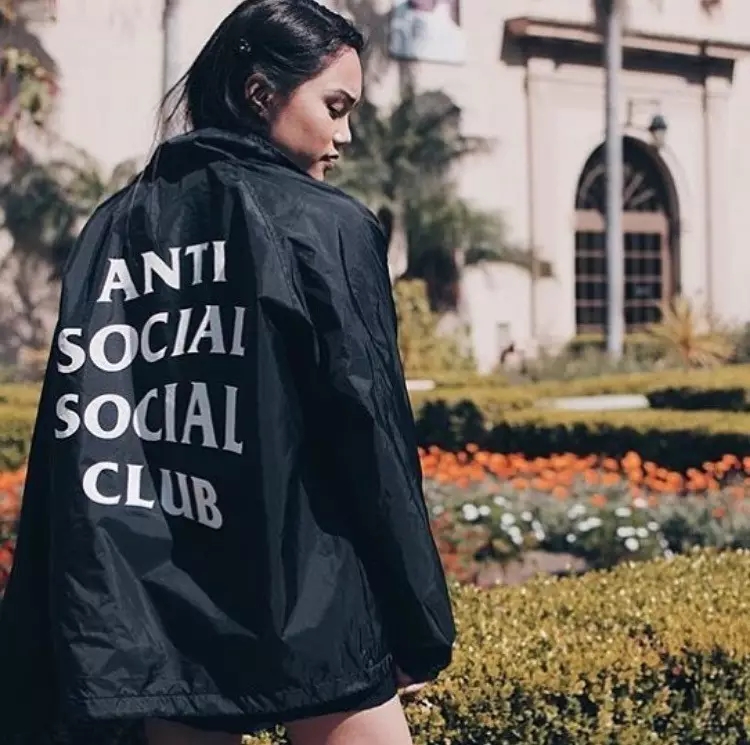 Getting the right help and interventions from an early age can make a big impact in ensuring that they develop appropriately for their age, socialize, and are emotionally regulated. Left untreated, children can develop oppositional defiant disorder and become teens who abuse drugs and alcohol.7
How to Respond to Antisocial Behavior In Someone You Know
Make sure you understand the symptoms of antisocial behavior and take note of any actions that could cause harm. Many who display these behaviors are resistant to treatment, so it might help to hold an intervention in a safe space. It's important to give your loved one the opportunity to recognize the consequences of their actions. Some may need to get the courts involved.8
How to Respond When You're the Victim of Antisocial Behavior
Being the victim of antisocial behavior can be traumatizing and frightening. Establishing boundaries and expectations of how you will be treated is important.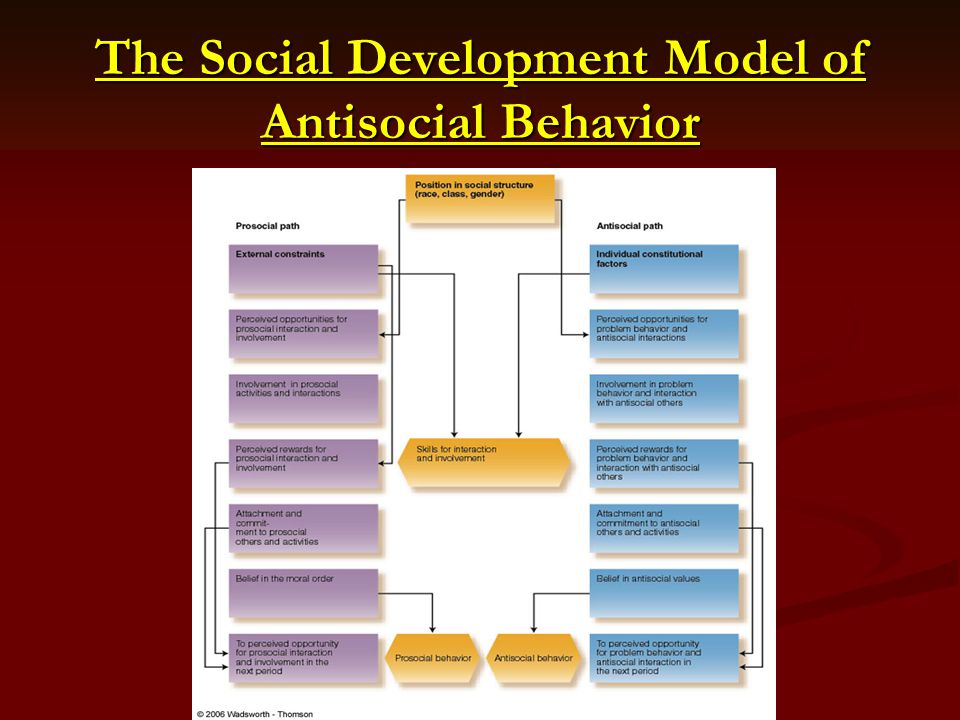 Many with antisocial behaviors are not aware of their impact on others so making it clear that these behaviors are not acceptable is a good first step.
If behaviors continue and you feel harassed, get others involved to ensure that you are safe, such as local authorities. If you're the victim of antisocial behavior or feel that you're in danger, call the domestic abuse hotline at 1-800-799-7233. Remember, you deserve to be treated with respect and dignity.8
Treatment of antisocial behavior will be highly individualized. Note that treating antisocial behaviors alone can be challenging as many are resistant to professional treatment. One option is individual therapy to explore why the person feels like it's OK to behave the way they do and understand where/when they learned that. Group therapy can help them practice communication.
Therapy in general is a great way to modify behaviors and learn consequences by showing and discussing outcomes of behaviors. Medication may be an option for some, but not all.
It's important to discuss this with your care team and loved ones and begin searching for a therapist. Finding a therapist through an online online therapist directory is a great place to start.9
What you're struggling with may be unique to you, but you're not alone. Antisocial behavior is dangerous, so if you or someone you know is struggling, reach out for help. Changing antisocial behaviors, while challenging, is possible and talking to a therapist can make a positive difference in how you feel.
Additional Resources
Education is just the first step on our path to improved mental health and emotional wellness. To help our readers take the next step in their journey, Choosing Therapy has partnered with leaders in mental health and wellness. Choosing Therapy may be compensated for referrals by the companies mentioned below.
BetterHelp (Online Therapy) – BetterHelp has over 20,000 licensed therapists who provide convenient and affordable online therapy.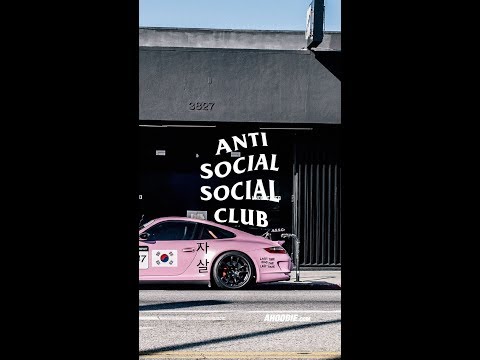 BetterHelp starts at $60 per week. Complete a brief questionnaire and get matched with the right therapist for you. Get Started
Online-Therapy.com – Receive help for anxiety. The Online-Therapy.com standard plan includes a weekly 45 minute video session, unlimited text messaging between sessions, and self-guided activities like journaling. Recently, they added Yoga videos. Get Started
Brightside Health (Online Psychiatry) – If you're struggling with anxiety, finding the right medication can make a difference. Brightside Health treatment plans start at $95 per month. Following a free online evaluation and receiving a prescription, you can get FDA approved medications delivered to your door. Free Assessment
Mindfulness.com (App) – Mindfulness and meditation can change your life. In a few minutes a day with Mindfulness.com, you can start developing mindfulness and meditation skills. Free Trial
Choosing Therapy's Directory – Find an experienced therapist specialising in anxiety.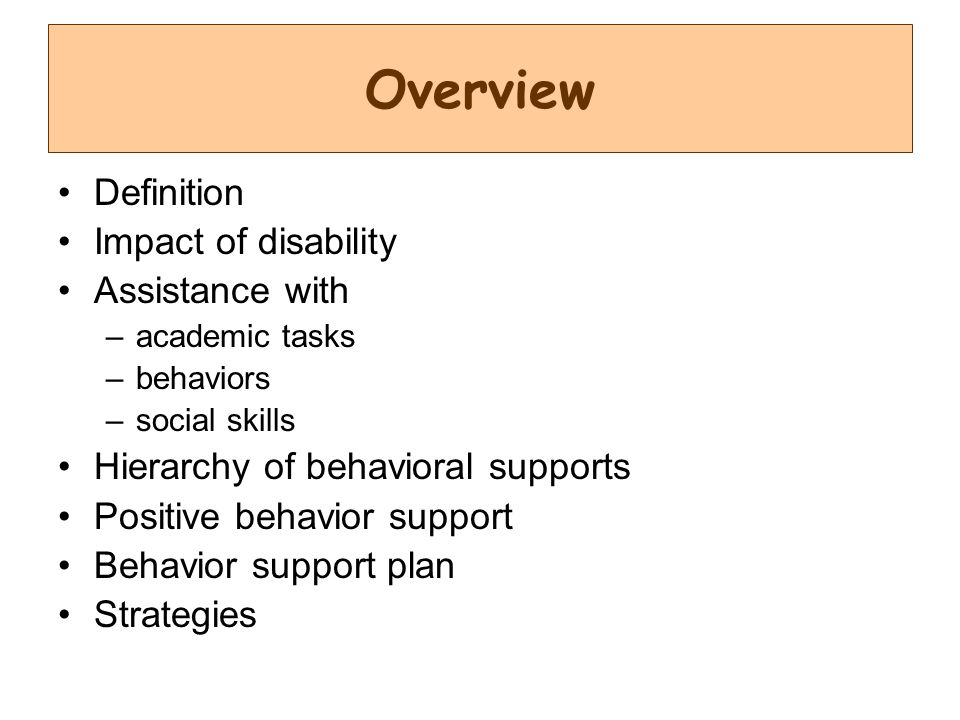 You can search for a therapist by specialty, availability, insurance, and affordability. Therapist profiles and introductory videos provide insight into the therapist's personality so you find the right fit. Find a therapist today.
Choosing Therapy partners with leading mental health companies and is compensated for referrals by BetterHelp, Online-Therapy.com, Brightside, and Mindfulness.com
For Further Reading
Mental Health America
National Alliance on Mental Health
MentalHealth.gov
9 sources
Choosing Therapy strives to provide our readers with mental health content that is accurate and actionable. We have high standards for what can be cited within our articles. Acceptable sources include government agencies, universities and colleges, scholarly journals, industry and professional associations, and other high-integrity sources of mental health journalism. Learn more by reviewing our full editorial policy.
Tompsett, C. J., & Toro, P. A. (2010). Predicting overt and covert antisocial behaviors: parents, peers, and homelessness. Journal of community psychology, 38(4), 469–485. https://doi.org/10.1002/jcop.20375

Buil, J. M., Van Lier, P. A., Brendgen, M. R., Koot, H. M., & Vitaro, F. (2017). Developmental pathways linking childhood temperament with antisocial behavior and substance use in adolescence: Explanatory mechanisms in the peer environment. Journal of personality and social psychology, 112(6), 948.

Wesseldijk, L. W., Bartels, M., Vink, J. M., van Beijsterveldt, C. E., Ligthart, L., Boomsma, D. I., & Middeldorp, C. M. (2018). Genetic and environmental influences on conduct and antisocial personality problems in childhood, adolescence, and adulthood. European child & adolescent psychiatry, 27(9), 1123-1132.

Reynolds, B. W., Basso, M. R., Miller, A. K., Whiteside, D. M., & Combs, D. (2019). Executive function, impulsivity, and risky behaviors in young adults. Neuropsychology, 33(2), 212.

Waldman, I. D., Rhee, S. H., LoParo, D., & Park, Y. (2018). Genetic and environmental influences on psychopathy and antisocial behavior. In Meeting of the American Society of Criminology, 1996; Earlier versions of this chapter were presented at the aforementioned conference and at the meeting of the Behavior Genetics Association in 1997. The Guilford Press.

Schwartz, J. A., Wright, E. M., & Valgardson, B. A. (2019). Adverse childhood experiences and deleterious outcomes in adulthood: A consideration of the simultaneous role of genetic and environmental influences in two independent samples from the United States. Child abuse & neglect, 88, 420-431.

Tian, L., Zhang, X., & Huebner, E. S. (2018). The effects of satisfaction of basic psychological needs at school on children's prosocial behavior and antisocial behavior: The mediating role of school satisfaction. Frontiers in psychology, 9, 548.

Fagan, S. E., Zhang, W., & Gao, Y. (2017). Social adversity and antisocial behavior: mediating effects of autonomic nervous system activity. Journal of abnormal child psychology, 45(8), 1553-1564.

Brazil, I. A., van Dongen, J. D., Maes, J. H., Mars, R. B., & Baskin-Sommers, A. R. (2018). Classification and treatment of antisocial individuals: From behavior to biocognition. Neuroscience & Biobehavioral Reviews, 91, 259-277.
Written by:
Silvi Saxena
MBA, MSW, LSW, CCTP, OSW-C
If you are in need of immediate medical help:
Medical
Emergency
911
Suicide Hotline
800-273-8255
What is anti-social behaviour? | Psychlopaedia
State governments are increasingly seeking to enact legislation, such as lockout laws for licensed premises and one-punch laws, that aims to curb anti-social behaviour.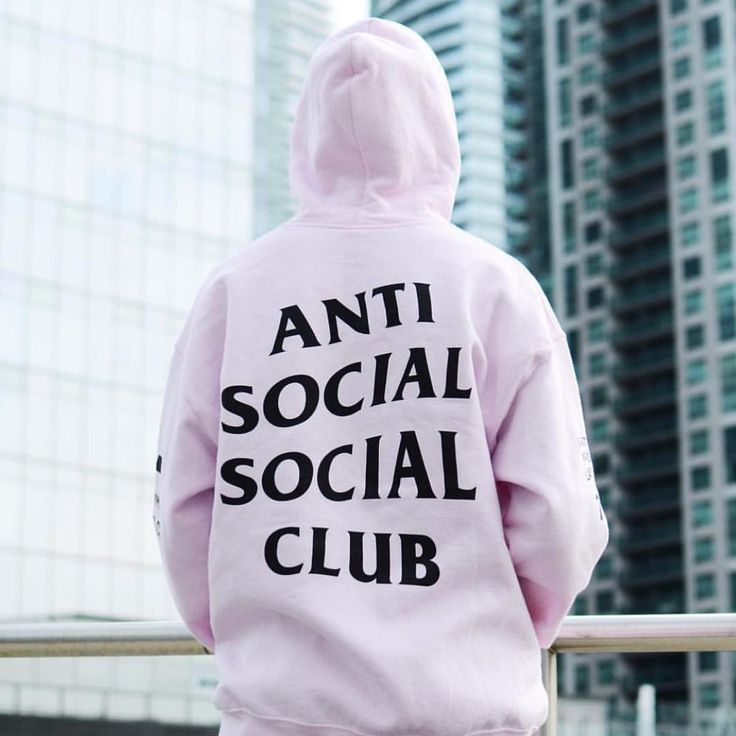 While these hard-line public policy initiatives have an important role to play in reducing violence, they are often a simple response to a more complex problem.
If we want to make real inroads in addressing anti-social behaviour, we must supplement these policies with a smarter approach that goes to the heart of the issue by addressing the psychological causes.
What is anti-social behaviour?
 Anti-social behaviours are acts that create community concern. These range from misuses of public space, such as fighting or drug use and dealing, to disregard for community safety, such as dangerous driving or drunk and disorderly behaviour.
Other examples include acts that cause environmental damage, such as graffiti or litter.
Anti-social behaviour can range from what is socially unacceptable through to acts that break the law. It is most common in late adolescence but can progress to entrenched criminal behaviour in adulthood.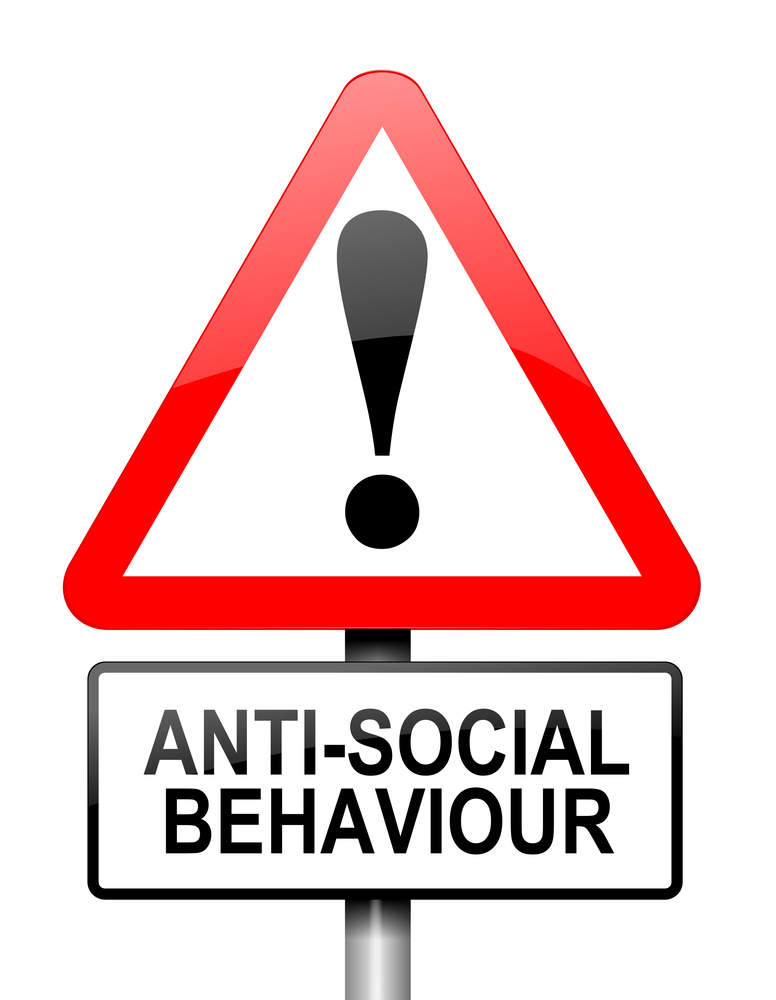 Causes
A whole range of different theories in both psychology and criminology seek to explain why people behave in an anti-social way.
In psychology, the focus is often on the differences between individual offenders – understanding why one person acts anti-socially, whereas another from a similar background does not.
Psychologists are particularly interested in understanding patterns of behaviour as well as how people think about themselves and other people, and how they respond when they experience strong emotions. So, they focus on understanding personal beliefs surrounding morality and ethical behaviour, and how a lack of self control or empathy might influence how someone behaves.
They may also be interested in understanding how anti-social behaviour is normalised in families and within the school environment, and the impact of major life events, such as a family separation or death. Broader social issues including disadvantage, housing and wider cultural norms are also relevant.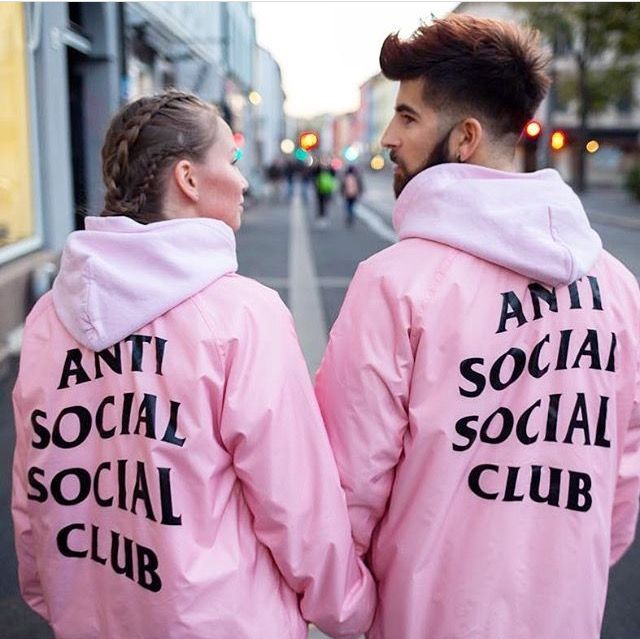 Treatment
Psychologists use an individual approach to treating anti-social behaviour, which focuses on how a person gives him or herself permission to act that way and how they control or fail to control their emotions.
Psychologists sometimes deliver treatment in group settings where individuals can work together to challenge anti-social thoughts and beliefs. Group exercises also help participants to acquire the skills that they need to effectively regulate difficult emotions, such as managing anger.
The way forward
While governments are quick to respond to anti-social behaviour with punishment-based initiatives, we know these policies may ultimately prove ineffective – they may suppress negative behaviour but they fail to eradicate it. Why? In the case of the one-punch laws, a person doesn't simply walk up to another person in the street and punch them. There's a history and pattern to this behaviour that needs to be understood if an effective response is to be developed.
Put simply, there is always a reason why people think and manage their feelings in the way that they do.
We know, for example, that there's a strong association between child maltreatment and anti-social behaviour, and this suggests that efforts to prevent child abuse are also likely to reduce anti-social behaviour in the future. On an individual level, it suggests that psychological treatment may be required if the risks of anti-social behaviour repeating are to be adequately managed.
It's time we began to think seriously about underlying causes and focus our attention on delivering more effective prevention and intervention. Only then can we work to better steer those who are behaving anti-socially on to an alternative pathway – one that doesn't lead to prison.
Disclosure statement:  Andrew Day does not receive remuneration from any company or organisation that would benefit from this article. Professor Day is a Fellow of the Australian Psychological Society (APS) and is a member of the APS Colleges of Clinical Psychologists and Forensic Psychologists.
Antisocial behavior | Material (grade 5) on the topic:
ANTI-SOCIAL BEHAVIOR
The very concept of "anti-social behavior" means any behavior that is considered harmful to society as a whole. "Anti" is the opposite of normal behavior. In any society, there are those people, as they say, "not formats" of normal generally accepted behavior in society. The manifestation of such behavior may be associated with various social and moral problems. Antisocial behavior can manifest itself in the form of aggression, discrimination. Even terrorist attacks, explosions on the streets, where there are a lot of people, I consider immoral, antisocial behavior. Most likely, this is the behavior of those people who are used to being alone, who cannot live in a social society.
Antisocial behavior is behavior that is contrary to legal, moral, ethical and cultural norms. In adolescence, small antisocial acts are often committed that do not entail criminal liability (school truancy, petty hooliganism, mockery of the weak, taking small money, stealing motorcycles).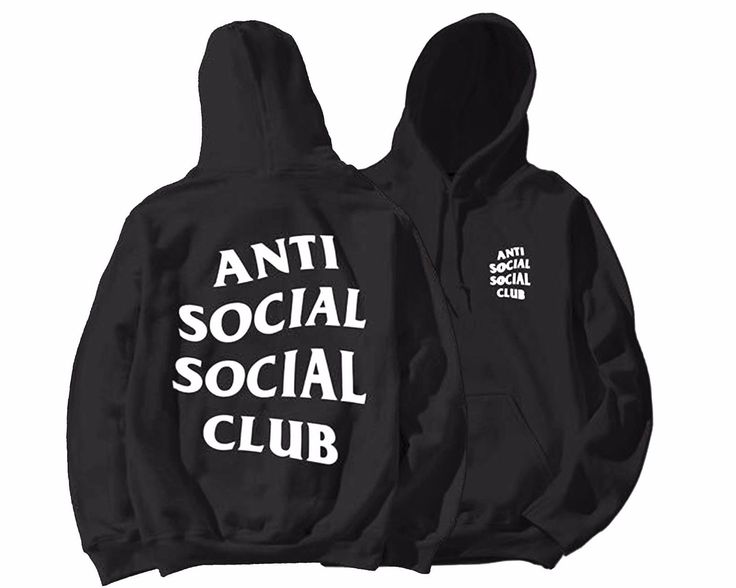 There are several types of antisocial behavior.
Crime is the most dangerous deviation from social norms. Acts of behavior are directed at physical and social objects. For committing a crime, a person is held criminally liable.
Misdemeanors are minor offenses that do not pose a great public danger and entail the application of disciplinary or social measures to the violator.
According to the Law, there is a requirement to comply with the rules of public conduct.
Antisocial behavior is defined in the Housing Act. Antisocial behavior is any behavior or action that can cause both physical and moral harm to others. This includes systematically turning on loud music, any other excessive noise, especially at night, not following the rules of cleanliness, garbage disposal, drinking alcohol in an unacceptable place and appearing drunk in public places, smoking in the wrong place, scandals, fights, violation personal and private space, threats, harassment, intimidation, any other physical or verbal abuse.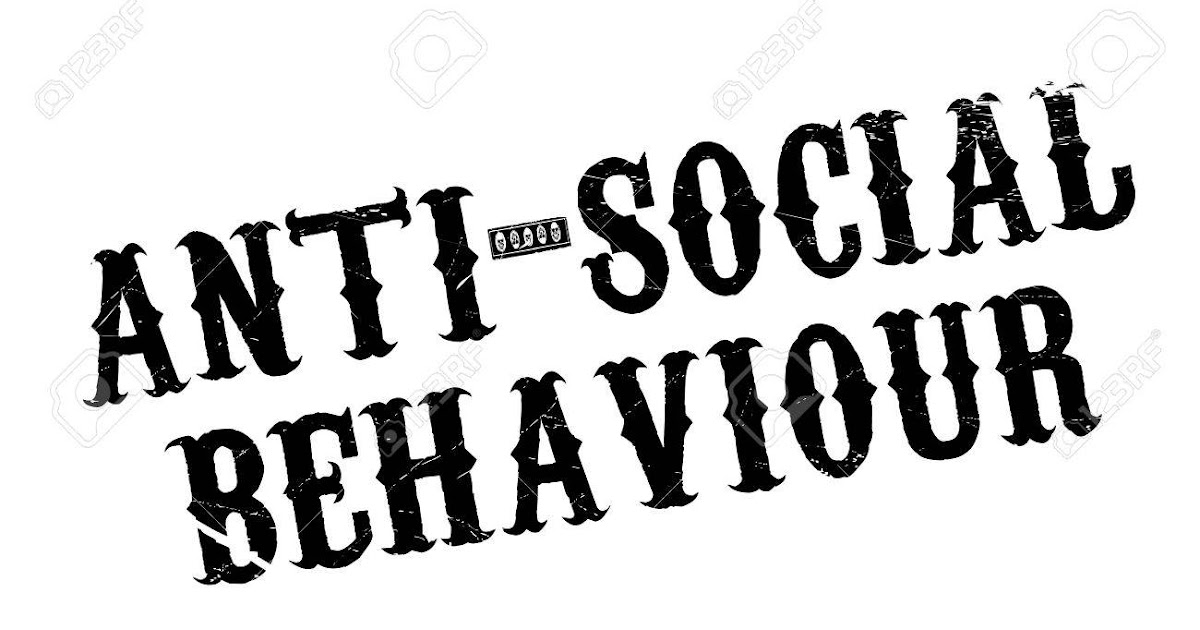 This also includes inscriptions on the walls, graffiti, foul language.
In the event that it is difficult to prove someone has violated the rules of residence, local authorities and the police have the right to install surveillance cameras.
If your neighbors systematically interfere with you with their antisocial behavior and you cannot solve the problem peacefully, it is best to seek help first. It's a good idea to write down times and dates when public order is disturbed or any other incidents occur between you and your neighbors. The complaints procedure is confidential if the complainant does not wish to be exposed to the offenders.
Antisocial behavior can also be reported to local authorities.
Prepared by Yu. Pirozhkova, grade 5.
Meaning, Definition, Suggestions . What is antisocial behavior
Online translator
Grammar
Video tutorials
Textbooks
Vocabulary
Professionals
English for tourists
Abstracts
Tests
Dialogues
English dictionaries
Articles
Biographies
Feedback
About project
Examples
Meaning of the word "ANTISOCIAL"
Hostile to society, directed against its interests.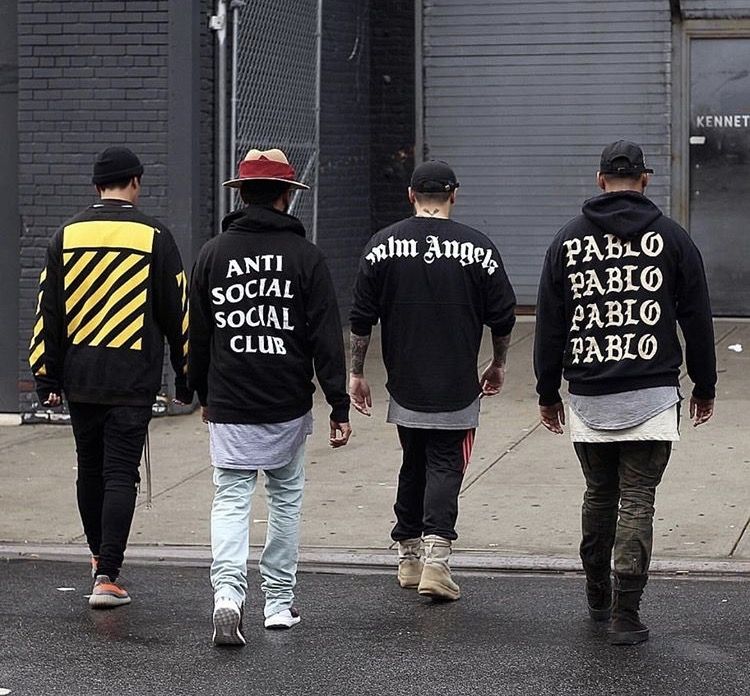 See all meanings of the word ANTISOCIAL
Meaning of the word "BEHAVIOR"
Way of life and actions.
See all meanings of BEHAVIOR
Sentences with "antisocial behavior"
"I was surprised by the results, since the mild form of MAOA was associated with some negative manifestations, such as alcoholism, aggressiveness and antisocial behavior.
Undoubtedly, such antisocial behavior never leads to a long-term relationship
During his military service, he constantly demonstrated antisocial behavior.
I have to admit, this is absolutely antisocial behavior.
They demanded Asbo (sanctions for antisocial behavior), but he was rejected because he was friendly with the younger Morgan and apparently slept there in the past.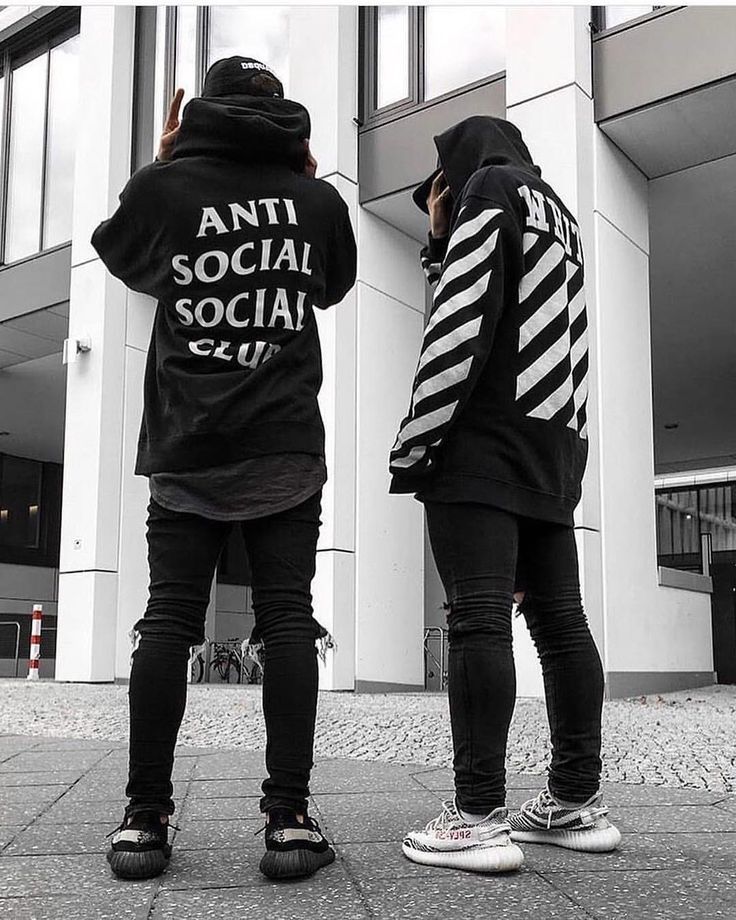 Fairbridge has worked with young people who have experienced school expulsion, homelessness, antisocial behavior, crime, substance abuse and mental health problems.
Australian police in the local area of ​​Wee Waa launched Operation Adrian to prevent alcohol-related problems and antisocial behavior at the launch event.
Other results
Stop refusing this is already on the verge of antisocial behavior.
By the 21st century, it has acquired a negative image of being associated with causing trouble, bullying teenagers, and antisocial behavior.
Low conscientiousness was associated with antisocial and criminal behavior, as well as unemployment, homelessness, and imprisonment.
The best part about antisocial behavior is that it allows you to take a break from people.
Players, developers, game companies and professional observers discuss and develop tools that discourage antisocial behavior.
Objections came from advisors and small business owners who argued that crosswalks would lead to an increase in petty crime and antisocial behavior.
Participation in school bullying may be a predictor of future antisocial and criminal behavior.
---
This page provides the definition (meaning) of the phrase / expression "antisocial behavior", as well as synonyms, antonyms and sentences, if they are available in our database. We strive to make the English-Grammar.Biz explanatory dictionary, including the interpretation of the phrase / expression "antisocial behavior", as correct and informative as possible. If you have suggestions or comments about the correctness of the definition of "antisocial behavior", please write to us in the "Feedback" section.