Computer careers for introverts
10 tech jobs for introverts
Getty Images/JLco - Julia Amaral
Introverts tend to be more reserved, deliberate, and retiring than their extroverted friends and may prefer to work independently. 
The American Psychological Association defines an introvert as someone oriented toward their internal world rather than the outer world of people and things.
Introverts' strengths include:
Good listening 
Thoughtfulness
Attention to detail
Compassionate leaders
Team players
Empathy
Emotional intelligence
These strengths benefit introverts in technology jobs, which require the abilities to focus, collaborate, communicate, think creatively, and self-motivate.
If you have introverted tendencies, explore these suggestions of tech jobs for introverts–and know that introverts not only belong in tech, they are highly valued team members and leaders. 
---
SEE: 5 soft skills for computer science careers
---
While introverts can succeed in most tech jobs, the 10 listed below are especially well-suited for introverts.
They feature independent work environments, creative opportunities, and limited interaction with team members.
1. App developer
Average salary: $76,514 (see our salary guide)
Also known as: Application software developer; mobile application engineer
What they do: Mobile app developers create and implement applications for mobile devices, using coding languages. Other duties include troubleshooting and fixing bugs. 
According to the U.S. Bureau of Labor Statistics, this role has a projected job growth rate of 22% for 2020-30, which is much faster than average. App developers need a bachelor's degree or bootcamp diploma and skills in C++, Java, and Flash.
Why it's a good fit for introverts: Mobile app developers collaborate with programmers, designers, and engineers but work much of the time on their own. They generally do not have management responsibilities. Many companies allow app developers to work remotely or hybrid-remotely.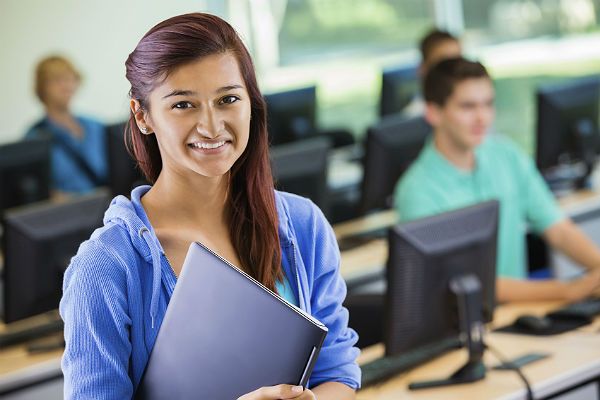 2. Cloud engineer
Average salary: $91,409
Also known as: Cloud architect; cloud developer; cloud administrator
What they do: Cloud engineers' employment prospects benefit from the increased use of cloud computing in business and industry. Cloud engineers design, implement, and manage cloud-based infrastructures, such as Google Cloud Platform and Microsoft Azure. 
The process of becoming a cloud engineer includes earning a bachelor's degree in computer science or a similar field. Then, candidates gain experience in software engineering or IT management.
Why it's a good fit for introverts: Cloud engineers focus on technical applications for extended periods. They typically work in office environments, but remote and hybrid positions have become increasingly common. The job requires collaboration with technical teams, but workdays are spent working solo.
3. Computer and information research scientist
Average salary: $131,490
Also known as: Computer systems researcher
What they do: Computer and information research scientists investigate computing problems and develop solutions to improve software and hardware.
They design and conduct experiments to develop models and theories and analyze the results. These professionals usually need a master's degree to enter the field, which has a projected job growth rate of 22%, 2020-30. 
Why it's a good fit for introverts: While computer and information research scientists collaborate with scientists and engineers, working with others is typically done online. Information sharing often takes place with colleagues from around the world. Even in an office environment, much of their work is done independently. 
4. Computer network architect
Average salary: $120,520 
Also known as: Computer systems architect; network architect; network engineer
What they do: Computer network architects design, build, and troubleshoot data communication networks, including local area networks (LANs), wide area networks (WANs), and intranets. They need a bachelor's degree and about five years of entry-level information technology experience.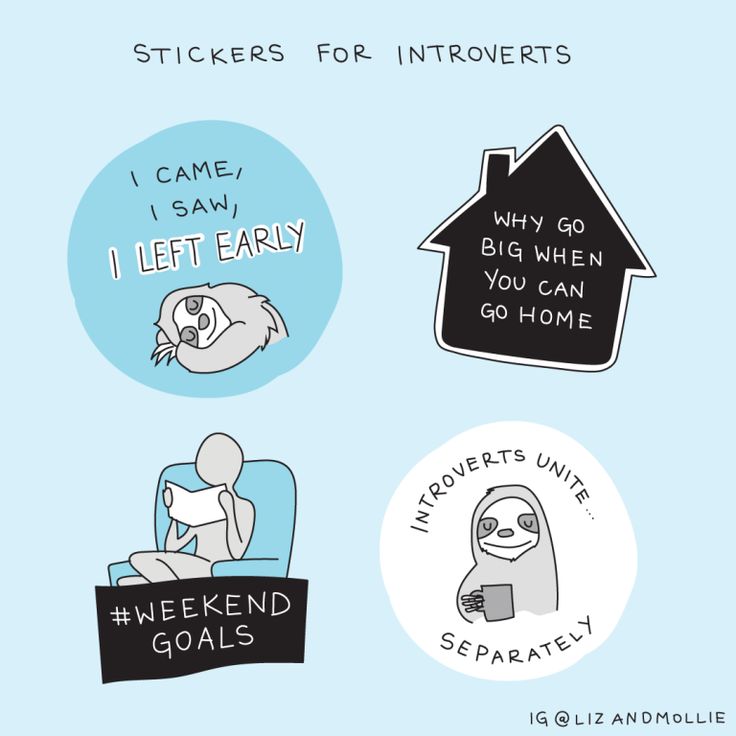 This career's 5% job growth projection is slower than average for 2020-2030, but some 11,000 positions should open up each year. 
Why it's a good fit for introverts: Computer network architects work in offices and server rooms, but opportunities exist for remote and consulting positions. 
These professionals work independently but also participate in meetings with team members and clients, which may occur online. They need strong analytical skills and attention to detail. 
5. Content marketing manager
Average salary: $70,409
Also known as: Content marketing director; content manager
What they do: Content marketing managers oversee strategies and delivery plans for companies' content. Their duties include writing and directing content for websites and social media and tracking data-driven decision-making metrics. The 10% projected job growth in this field for 2020-2030 is about as fast as average.
These managers need a bachelor's degree in marketing or communications and software and applications skills. 
Why it's a good fit for introverts: This position involves research, writing, and analysis but also interaction with internal and external clients and company management. Content marketing managers may also manage and lead teams. Remote or hybrid work is available at some companies, along with opportunities for online meetings.
6. Graphic designer
Average salary: $50,710
Also known as: Graphic artists; communication designers
What they do: Graphic designers are visual communicators who create logos, images, and illustrations with computer software. Graphic designers typically earn bachelor's degrees in graphic design or fine arts and complete internships. The projected job growth for this occupation is 3% for 2020-2030, which is slower than average. 
Why it's a good fit for introverts: Nearly 20% of graphic designers are self-employed.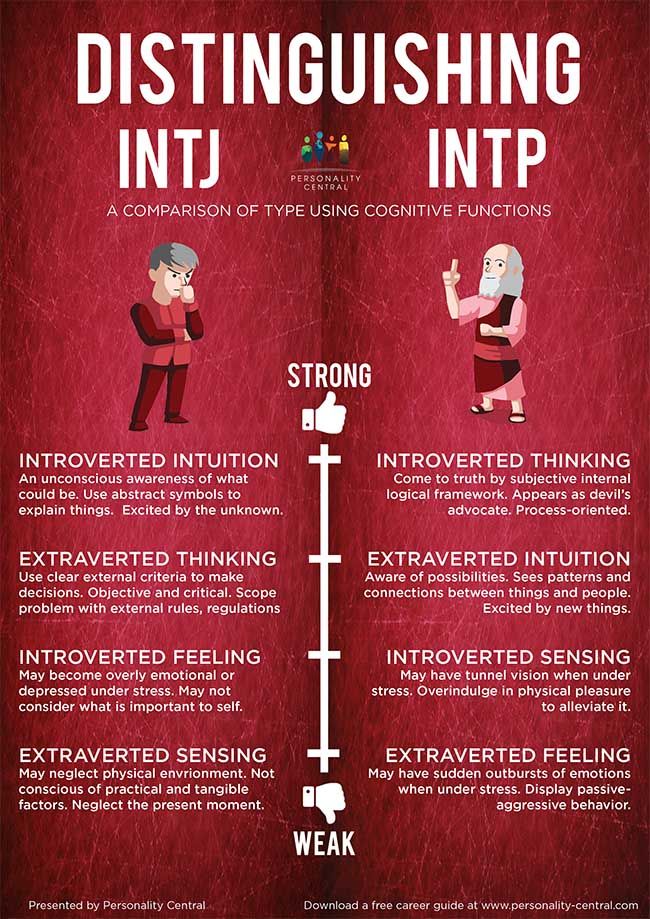 Others work for firms and companies as members of design teams. Some positions offer remote work. Designers may collaborate with clients or employers, as well as with writers and other colleagues, but also work independently. 
7. Hardware engineer
Average salary: $128,170
Also known as: Computer hardware engineer; computer installation engineer; electrical engineer
What they do: Hardware engineers design and test new computer hardware and update existing equipment. They need a bachelor's degree in engineering or IT and computer programming training. 
This occupation's 2020-2030 projected employment increase of 2% is lower than average, but demand is expected to grow with a rise in hardware startup firms and the manufacture of devices with embedded computer chips. 
Why it's a good fit for introverts: Hardware engineers often work independently in labs. They may travel to sites, collaborate online with global teams, or work with on-site software developers.
Hardware engineers must have skills in analysis, problem-solving, and attention to detail, which introverts usually possess.
8. Information security analyst
Average salary: $102,600
Also known as: Network security engineer; security analyst
What they do: Information security analysts monitor networks for security breaches, investigate and respond to attacks, and implement security prevention measures. They typically hold IT bachelor's degrees and often have experience as network administrators and computer systems analysts. IT security and cybersecurity professionals share common duties.
A 33% projected job growth rate for 2020-2030 indicates high demand. 
Why it's a good fit for introverts: Information security analysis requires focus and attention to detail to detect security breaches–skills in which introverts tend to excel. They work with IT colleagues but also work alone or even remotely.
They may be on call in case of emergencies.
9. Software engineer
Average salary: $110,140 
Also known as: Software developers
What they do: Software engineers are in demand, with a 22% projected job growth rate during 2020-2030. They plan and implement projects designing, developing, maintaining, and testing software. They may direct the work of software developers, quality assurance analysts, and testers. 
Becoming a software engineer takes an IT or software engineering degree, at minimum, and a programming background. 
Why it's a good fit for introverts: Software engineering jobs may require working in an office or remotely. Regardless of the work setting, software engineers largely work independently but also in collaboration with, or as leaders of, teams of developers and testers. 
10. Web developer
Average salary: $77,200
Also known as: Back-end developer; front-end developer; full-stack developer
What they do: Web developers work for technology companies and startups building and maintaining websites.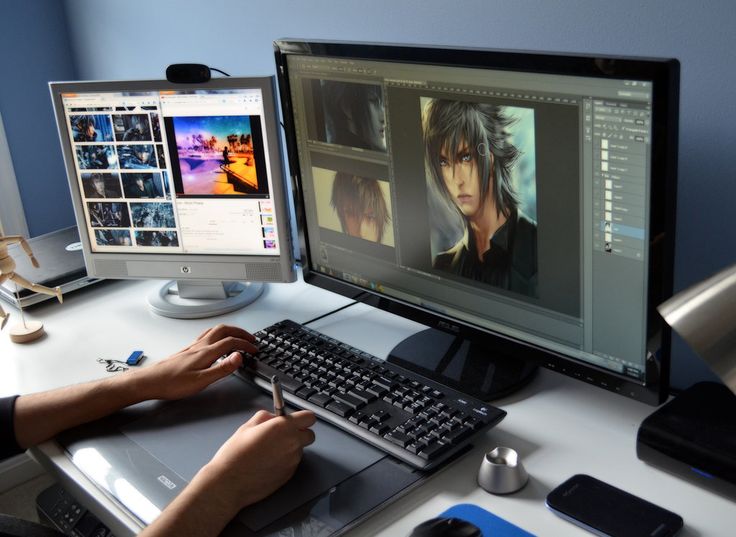 Becoming a web developer requires strong programming skills acquired through coding bootcamps or undergraduate degree programs in computer science or graphic design. A 13% projected job growth rate for 2020-2030 points to continued demand for web developers. 
Why it's a good fit for introverts: Web developers are often self-employed. Many work remotely. The job requires collaboration with teams of digital designers, copywriters, and database administrators. In contrast to software engineers, web developers rarely have team supervisory responsibilities.
Unless otherwise noted, job growth and salary data are drawn from the U.S. Bureau of Labor Statistics as of Aug. 10, 2022.
ZDNET recommends
Careers for Introverts | Thinkful
While both introverts and extroverts can find success in any role, if you have an introverted personality you may be attracted to certain types of work.
When  choosing a career, it's important to take your personality traits into  consideration.
What makes one person tick, may not work for others. While extroverts thrive in customer-facing roles like sales development, account management, and project management, introverts may prefer positions with more independent work time.
Read on to learn about the careers best-suited to introverts. But first, let's examine the characteristics of introverts and extroverts.
Which Tech Career is Right for You?
Ready to change your career and join the world's next workforce? At Thinkful, we've got your back with various tech programs to get you equipped with in-demand skills.
Introverts vs Extroverts
Introverts enjoy their own company the best and thrive when left to their own devices in quiet spaces. They usually avoid large social gatherings as they find them draining. In contrast, extroverts crave attention and love to make their presence known. They like to talk, express themselves, and attend frequent social gatherings.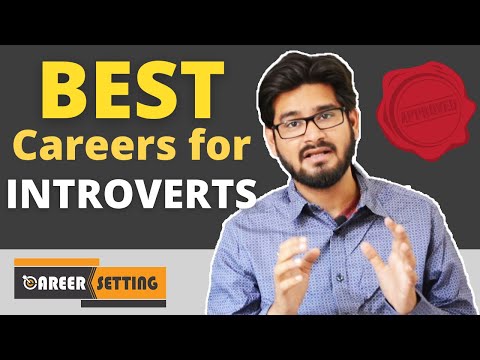 It's estimated that 47 percent of the population in the United States qualify as introverts. Contrary to popular belief, introverts are not all soft-spoken, painfully shy, or socially inept.
Most introverts prefer the peace and quiet of being left alone rather than engaging in general chit-chat. Every person has a different thought process and reacts differently to external stimuli and motivating factors. Most introverts have no problem adapting to their environment and workplace. They prefer working independently and being self-reliant.
Highly Productive Introverts
A  few decades ago, "introvert" was a personality trait to be avoided by  hiring managers. Most ads would often brazenly state that only  "extroverts" were welcome to apply, while the quieter ones were usually  ignored. But over the years, times have changed and employers have changed their stance.  Recruiters have realized that it's the introverts  who are more productive in the long run, as they aren't constantly  running around looking for social interaction like extroverts.
That being said, some introverts do come across obstructions that other personality types don't have to deal with. Extroverts are fueled by social interactions and friendships at work or a good paycheck. Introverts tend to focus harder on the job at hand and want to work in a more meaningful role. If an introvert isn't enjoying the job then they're more likely to start resenting the work.  
Types of Jobs Suited to Introverts
While on the lookout for jobs, an introvert must seek the following in a prospective workplace:
Look for roles that depend more on one-on-one interactions, rather than having to face large groups at once.
Seek out companies that can offer quieter workspaces and avoid ones that are noisy and open.
Look for roles that involve independent work rather than depending on a collaborative effort.
Look for roles that don't swamp you, but allow you enough space to work on one thing at a time.  
Top Careers Perfect for Introverts
If you're an introvert, the following careers should be perfect for you:
1.
Software Engineering
Computer programming, software development, and software engineering are booming industries well-suited to introverts.  Depending on your area of specialty, you could be involved in app development, website design, or embedded software systems. You'll need technical knowledge of languages like C++, Java, PHP, Python, JavaScript, and HTML. Most  large-scale software projects involve teams working together. However,  the time spent in meetings is usually kept to a minimum. You'll perform  most of your collaboration work through digital systems like GitHub. This will allow you to sit alone and undisturbed while you work writing code. On average, a software engineer in the US earns around $105,000 annually. To kickstart your coding career, enroll in our software development bootcamp. This online course will teach you career-ready programming skills in both front-end and back-end technologies. Learn HTML, CSS, JavaScript, along with PHP, SQL, and database design.
We'll help you land a full-stack developer position at a top tech company.
2. Computer System Administration
In this role, you'll be responsible for the installation and configuration LAN (Local Area Networks) and WAN (Wide Area Networks). You'll also need to maintain computer systems to ensure all business functions keep running flawlessly. This kind of work will mostly take place behind-the-scenes and involve minimal interaction. You'll be left alone to carry out your technical duties, dealing with servers, networks, hardware devices, and internet connection security. You'll be expected to stay up-to-date with the latest industry trends, hardware, and software systems. A computer system administrator in the US can earn up to $87,000 annually.
3. Website Administration
In today's connected world, companies understand the importance of a strong digital presence. The  internet is growing exponentially as more and more websites are being  created on a daily basis.

It's the job of a website administrator to manage these websites. Your core duties will include maintaining site infrastructure, configuring access for different  users, setting up email servers, connecting back-end components, monitoring website performance, updating web pages, moderating content, and providing technical support. On average, a website administrator in the US takes home a salary of $80,000.
4. App Development
The  smartphone revolution is showing no signs of slowing. People now rely  on their smart devices for a range of everyday activities. From booking a  cab to ordering groceries, it's now hard to imagine a world without  apps. Working as an app developer you'll spend most of your time writing code. You'll be involved in designing creative interface prototypes, testing app performance, updating and maintaining apps, and integrating features into the systems you develop. You'll also be expected to troubleshoot and debug apps when necessary and write handbooks or technical documents for end-users.
 As an app developer, you can expect to earn anywhere between $60,000 to $100,000, depending on your level of experience. If you're interested in this exciting field, read our blog post on how to become an app developer for further information.
5. Social Media Marketing
Facebook, Twitter, and Instagram are three of the world's biggest social media platforms. With billions of users each, they can be used as powerful marketing tools. Social media marketing involves leveraging social platforms to connect with customers and boost brand awareness. The role is perfect for creative individuals that enjoy thinking outside the box to develop effective campaigns. You'll need to craft stand-out content to capture the attention of customers and deliver your message. Despite the role requiring customer communication, much of the interaction will be carried out digitally, where introverts can thrive. A social media manager in the US can earn around $55,000 annually.
6.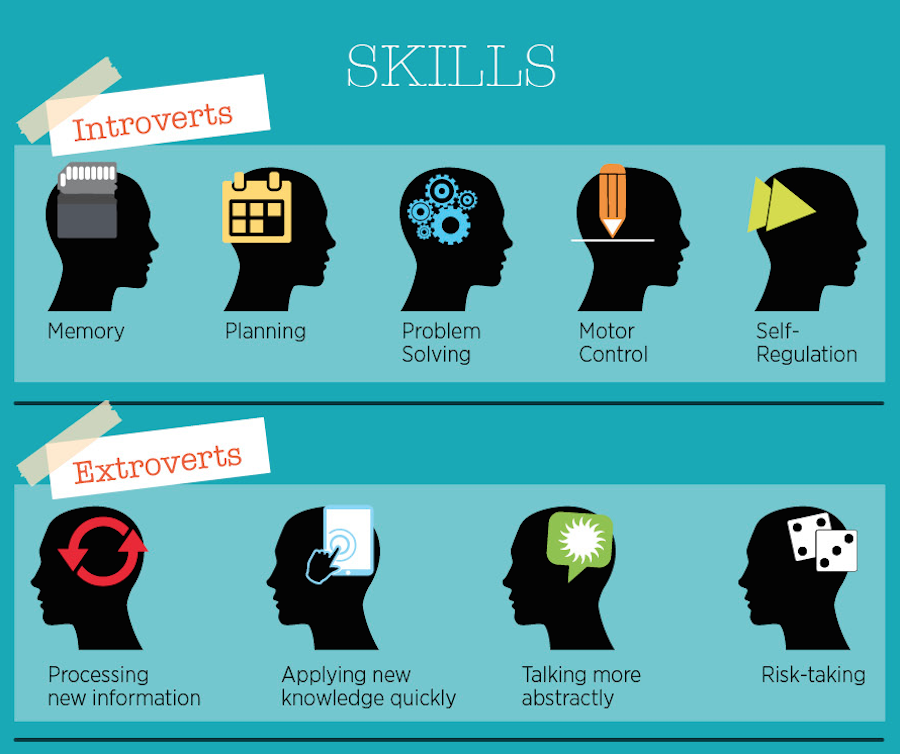 Data Engineering
Companies are collecting more data than ever before. From direct customer  information like names and addresses to indirect metrics like browsing  history and previous purchases. All this data needs to be analyzed and assessed for businesses to draw meaningful conclusions. Data engineers are responsible for collecting and managing huge amounts of information. If you enjoy working independently and number crunching big data, this role is perfect for you. You'll need to learn data wrangling techniques to build, transfer, and implement data systems and help make data-driven decisions. Your role could involve AI (Artificial Intelligence) analytics and ML (Machine Learning) as you attempt to break down large datasets. You can expect to earn up to $113,000 as a data engineer. To get started in this rewarding and lucrative field, sign-up for our online data engineering bootcamp. We'll teach you everything you need to know to fast-track your big data career.
7.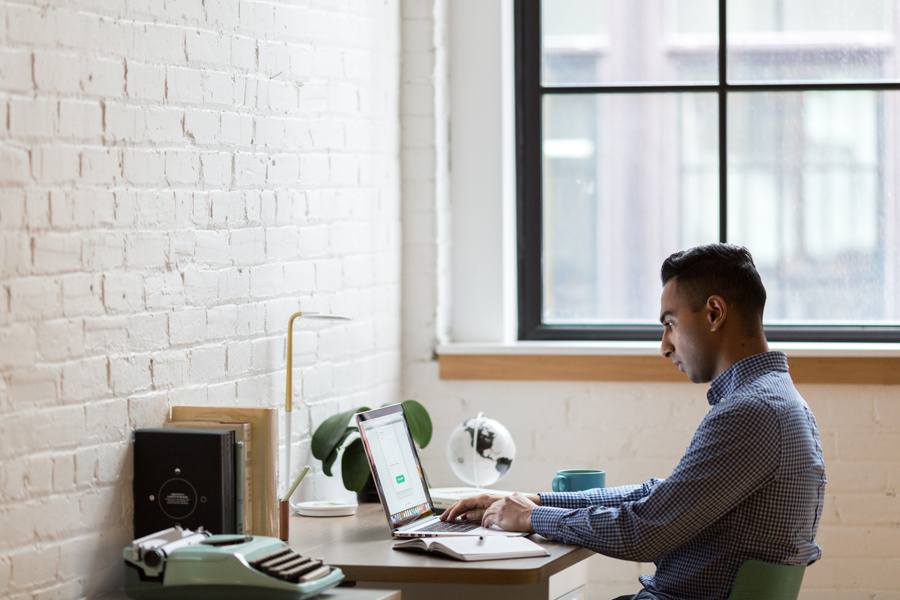 Technical Writing
As a technical writer, you'll be expected to write highly technical manuals, non-fiction articles, and documents that are clearly articulated and logically organized. You'll need to be a master of grammar and vocabulary to ensure you communicate your points effectively. The role is well-suited to people with an introverted personality. You can work independently from home or in a quiet section of the office. The work doesn't require a great deal of social interaction, presentations, or meetings with colleagues. On average, a technical writer in the US can earn between $40,000 and $80,000 annually, depending on your specific role and level of experience.
8. Graphic Design
This career is perfect for introverts with an eye for design and an artistic flair. Initially, you may have to work in an agency but as you gain experience you could always freelance from the comfort of your own home or studio. You'll spend most of your time honing your craft in a quiet space.
Graphic design entails integrating client proposals into design ideas, developing graphics, layouts, and concepts, deciding the size of illustrative material, suggesting improvements, and crafting prototypes. You can work on projects from advertising firms, broadcasting companies, print agencies, software developers, or web designers. A graphic designer in the US can earn around $50,000 to $80,000.
Find A Career Where You Can Thrive
If you're an introvert who loves getting into a worthwhile project with minimal distractions, there are plenty of career opportunities out there for you. Take a look at our tech careers blog for further inspiration. You can also check out our range of online courses perfect for home study.
Which Tech Career is Right for You?
Ready to change your career and join the world's next workforce? At Thinkful, we've got your back with various tech programs to get you equipped with in-demand skills.
About introverts in IT / Sudo Null IT News
After I wrote this post, I noticed that most of the comments are directed to the part about introverts.
This one is all the more surprising because I deliberately left this part rather short, considering it not so important for my story. It turns out that I was wrong, and this topic just needs to be discussed. Well, I'm about to fix it.
First of all, I would like to say that in the previous post I allowed myself a rather categorical statement against introverts in IT, which caused a small flurry of rather constructive criticism in my address in the comments. Of course, I did not mean that there is no place for introverts in our business, but I just wanted to show what difficulties, in my opinion, may await them in this field. However, I feel the need to apologize to everyone whose feelings I have hurt, so I apologize.
Here I would like to make one more reservation. One of the first and, in my opinion, the most constructive comments said that dividing people only into introverts and extroverts is too rude. Very correct words. The point is not at all in the type of character, but rather in how much a person is ready to contact with others.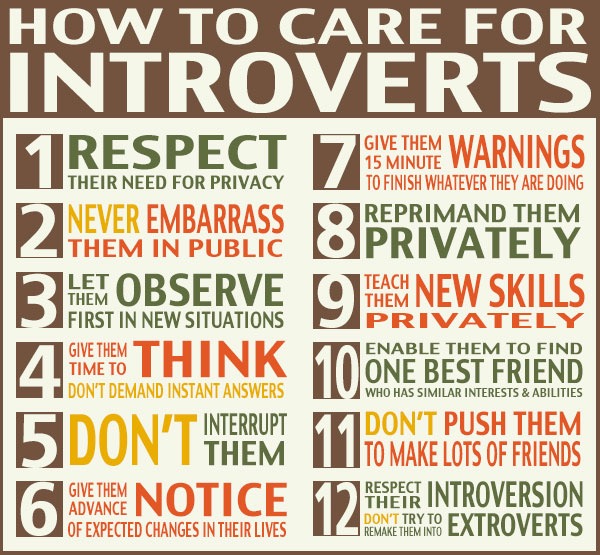 In doing so, I deliberately try to avoid using the term "sociable", because, generally speaking, it's not about sociability. It doesn't matter if you and I can chat over a cup of coffee. More importantly, it is important that you can be approached if necessary and ask some technical question and this does not unsettle you.
Here I would also like to mention the comments that there is no one to work in the team of extroverts, everyone can only scratch their tongues. The author of this entry makes the same mistake: too roughly divides people into two groups. Of course, there are developers who are not able to write anything themselves. Their code is born only by copy-paste from stackoverflow or typing under the dictation of a colleague. I do not consider such comrades for two reasons: firstly, I hope that there are not many of them, and secondly, the problem here, it seems, is not sociability at all.
So, after all of the above, I would like to say what I had in mind in my previous post.
As already mentioned, I did not mean that introverts in IT have no place. I just wanted to say that certain difficulties can await here for unsociable people. It is important to understand that modern development, as a rule, goes in teams and you will have to interact with your comrades in arms. In different teams in different ways, but often this implies a fairly close interaction. To this statement, a commentator may want to object to me, noting that in a small business, as a rule, developers do isolated tasks, which reduces interaction with the team to a minimum. I agree here, but only in part. Yes, this is probably true (I have to admit that I have not had a chance to work in a small business yet), however, in my opinion, almost any small business has exactly two ways: to expand if their product gains popularity, or to close otherwise (I know of only one exception, and it is associated with a severely limited number of consumers). In both cases, developers run the risk of ending up in large, highly collaborative teams, either in their old job or in a new one.
It is also important to remember that many developers, acquiring sufficient experience, try to take more intellectually capacious and highly paid positions of team leaders, architects and others. Most of them involve very close interaction with many people, which can be a hindrance for those of us who find communication uncomfortable.
And yet, is the character of the applicant important, or is it only technical skills that matter? In my opinion, both are important. At the same time, there is no "IT-oriented" character. All developers are good and here they already solve "hard skills", but it is important to understand that a pronounced introvert will hardly be comfortable in a team of extroverts and vice versa. Therefore, it is not so much the nature of the interviewee that is much more important, but how much he will fit into your team. It sounds trite, but do not forget about it, because otherwise you risk getting difficulties in the team from scratch.
Developers, on the other hand, I would like to ask you not to disdain to seek advice from your colleagues (but not to abuse it) and to give such advice when you are asked about it.

This can often save your comrades a lot of time. Stuffing your own bumps, of course, is a useful activity, but it is not always worth the time spent.
21+ creative careers for introverts (frequently asked questions)
creative careers for introverts: Becoming an introvert is not as difficult as many people think. Even though they are quite reserved, introverts are thoughtful networkers with a good interpersonal skills and very sociable.
In addition, there are many vacancies for introverts. Most of these jobs are independent and do not require you to work with others.
Thus, in this article, we will discuss some of the best creative careers for introverts and how they can develop in any of these professions.
Contents
Who are introverts?
An introvert is a person whose personality traits are such that he prefers to concentrate on his thoughts and feelings rather than on the actions taking place around him.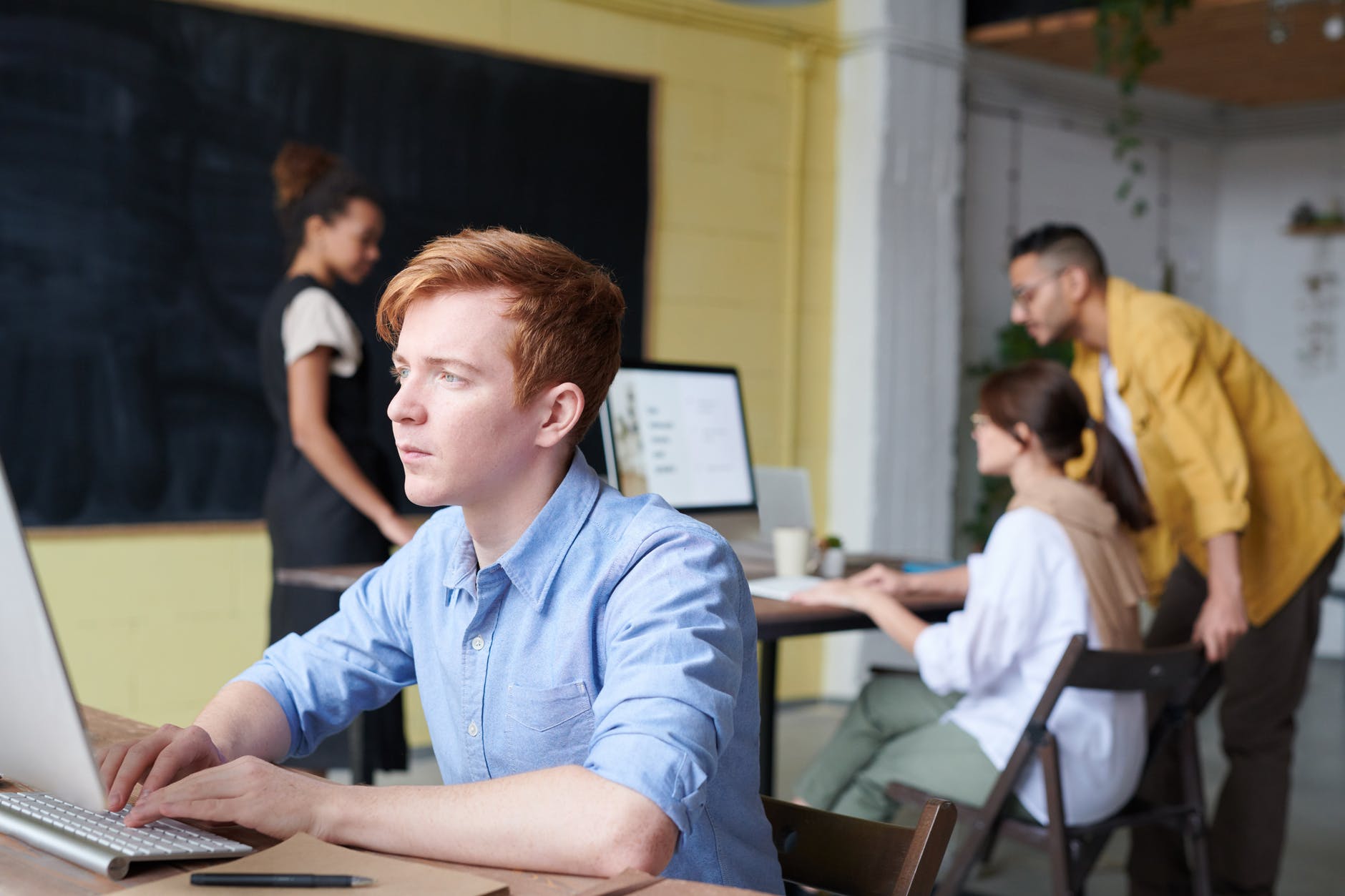 Instead of socializing in large groups, they prefer intimate gatherings with one or two close friends. They are inferior to extroverts who seem to float through life with ease.
The converse is also true; introversion has its benefits. Generally speaking, people just don't see it the same way.
Are introverts smarter?
Numerous studies have shown that introverts, on average, have higher IQs than their more outgoing peers.
One study by Center for the Development of the Gifted found that about 60% of gifted children are introverts.
Moreover, studies show that introverts have higher IQs than their extrovert counterparts.
Although many introverts have a few close friends, we must admit that we always need time alone to recharge.
Although friends help meet basic emotional and social needs , spending time with them can take your energy and time.
Creative careers for introverts
Here are some of the best career options for introverts: with the user.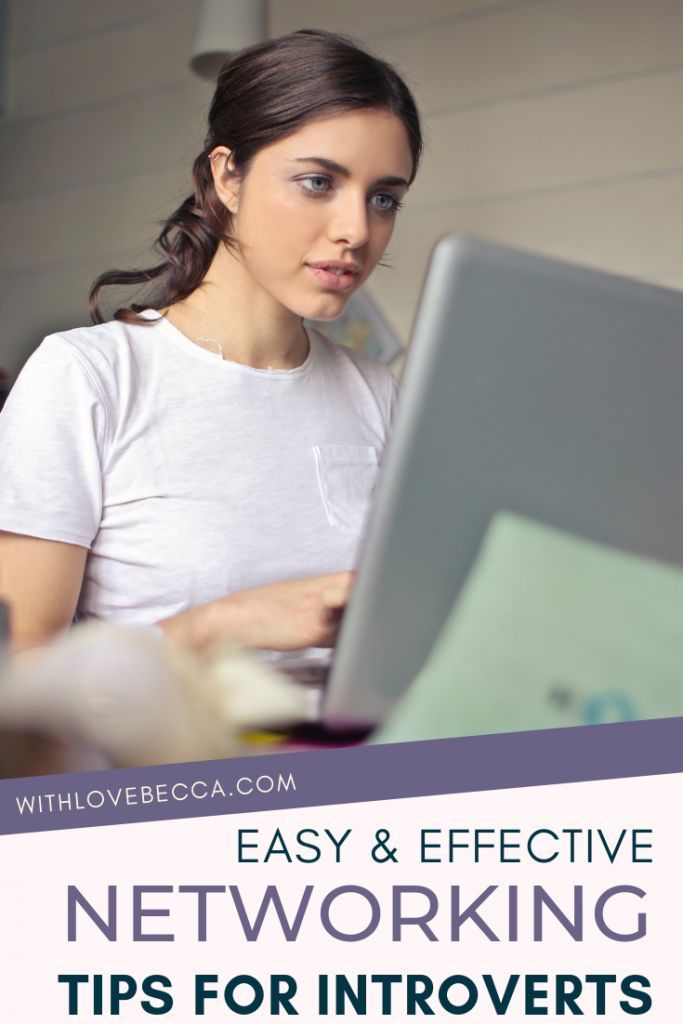 They have good calculation skills, they can recognize the smallest details, and they can come up with new designs that will improve the user experience.
These professionals earn up to $115,000 a year and are highly sought after by many companies.
Introverts like this job because it gives them more time alone with their thoughts and less time with other people.
2. Director of User Experience (UX)
Directors of User Experience (UX) are responsible for the firm's User Experience department and oversee the department's day-to-day operations.
These professionals ensure that their firms offer the best user experience for their clients.
In addition to earning up to $135,000 per year, User Experience (UX) Directors are also eligible for several forms of allowances and bonuses.
User Experience (UX) Directing is one of the best creative jobs for introverts.
3. architect
architects are professionals who draw building plans and build houses.
In addition, architects perform interior design of buildings. Architecture is a field that includes a lot of engineering and creativity.
This requires a solid knowledge of mathematics and some other subjects.
In addition, architects earn up to $81,000 a year and it is one of the most in-demand professions in the world.
4. Senior copywriter
Senior copywriting is another creative profession highly recommended for introverts.
These professionals research topics, identify and fill knowledge gaps, and ensure brand visibility across all social media platforms and websites.
Senior copywriters are usually assigned to oversee the activities of other copywriters; in some cases, they edit and publish content for companies on their websites.
These professionals earn up to $75,000 per year.
5. Technical Writer
Technical writers are professionals who write technical documents such as instruction manuals, magazine articles, and more.
A good level of engineering and science experience is essential to success in this career.
Moreover, an introvert must have excellent communication skills to be a successful technical writer.
Technical writers earn up to $75,000 a year.
6. editor
Editors are responsible for developing and creating written content for companies and firms.
These professionals edit content and improve its quality. Editors also advise writers on how best to present their work.
Most companies and firms are looking for editors with a degree in journalism, English or communications and at least two years of experience.
Moreover, introverts love this job because it gives them more time alone with their thoughts and less time with other people; in addition, editors earn between $60,000 and $80,000 per year.
7. Industrial Designer
Industrial design is a creative profession highly recommended for introverts.

These experts combine art, engineering and business to design and model several products that people use every day.
Industrial designers spend a lot of time evaluating expected or fresh product, production cost, appearance and texture.
Most companies are always looking to hire people with a bachelor's degree in architecture, engineering, or industrial design for this position.
These professionals earn up to $65,000 per year.
8. Producer
Producers are professionals with excellent project management abilities who manage and gather resources for the profitable completion of production.
These experts recognize projects, plan how to execute them, and ensure they are executed accordingly.
In addition, the producers are also responsible for hiring writers, directors and some other specialists necessary for the formation of the film crew, and supervise the entire production process.
Producers earn up to $70,000 a year.
9. Multimedia Artist and Animator
Multimedia artists and animators are professionals who create animation and several forms of visual effects for games, movies, and various media.
These professionals have complete freedom to work from home, and this is a job that attracts very flexible working hours.
In addition, to succeed as a multimedia artist and animator, one must have a degree in art, computer graphics, or another related field.
These professionals earn up to $70,000 per year.
10. Social Media Director
The Social Media Director is responsible for the online advertising and advertising activities of the brand or firm.
These professionals do their job by promoting visual design that reflects the interests of the company, posting content that shows information about a particular topic, and responding to comments and messages from the company's social media followers.
A degree in either media or graphic design is highly recommended for any introvert aspiring to embark on this career path.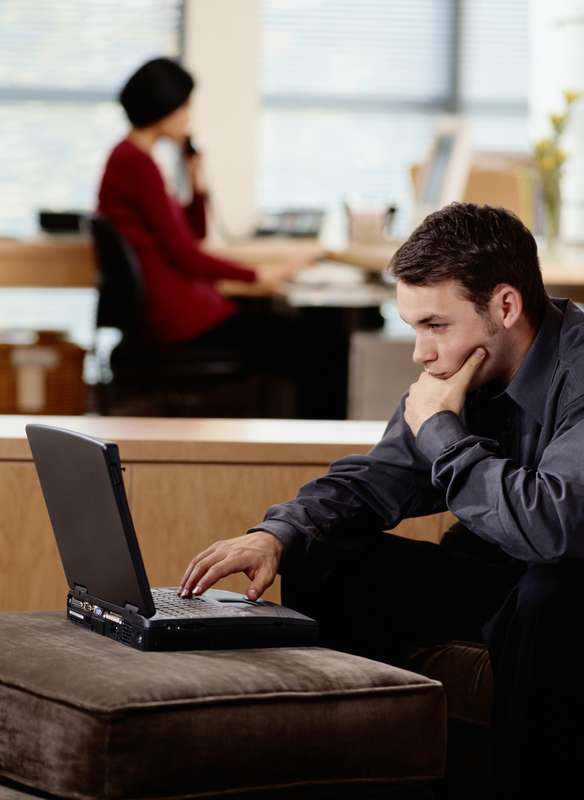 Every year social media executives earn about $75,000.
11. Market Research Analyst
Market Research Analysts assess the market situation and closely monitor possible sales of goods on the market.
To become a successful market analyst, introverts are recommended to get bachelor's degree in math, business, marketing , or any related field.
Also, completing higher education in any of the above areas would make a lot of sense.
Market research analysts earn up to $65,000 per year.
13. Game designer
Game design is another creative profession highly recommended for introverts.
These professionals are responsible for the development of video game worlds. Game developers use the amazing laptops to develop characters that are found in video games.
They earn up to $60,000 a year.
14.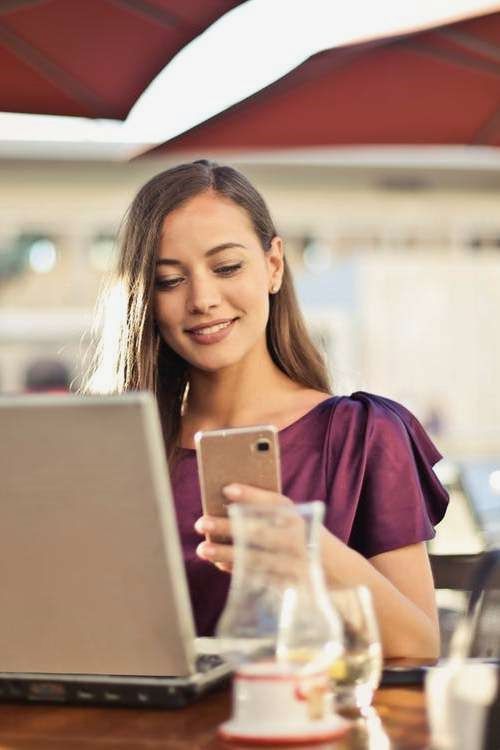 Concept Artist
Concept Artists are responsible for developing visual concepts for films, virtual games and cartoons.
These professionals color and paint on a few visuals to create a fantastic concept based on the requirements of the project.
The product of their thoughts is completely determined by the purpose of the concept. Concept artists earn up to $60,000 a year.
15. Psychotherapist.
Behavioral therapy is a creative career highly recommended for introverts. These therapists evaluate people suffering from a range of psychological illnesses.
Despite its appearance, the profession of a behavioral therapist is an excellent choice for an introvert. You will talk a lot with clients, but you will listen and empathize more than talk.
Behavioral therapists earn up to $75,000 per year.
16. Accounting Manager
Accounting managers play a key role in the management of any organization or firm.

These professionals manage and control the activities of the accounting department in companies and develop accounting strategies and financial statements based on the data and information they have.
Accounting managers receive an annual salary of approximately $70,000.
17. actuary
actuaries are knowledgeable financial experts who assess risk for insurance companies. They measure and manage risk and uncertainty in a business.
Actuaries also have deep knowledge of mathematics, statistics, computer science, accounting and data analysis.
These professionals earn up to $90,000 per year.
18. auditor
Auditing is another creative profession highly recommended for introverts.
Auditors evaluate the accounting records and files of companies and, based on the data and information they observe, prepare tax reports for their companies.
These professionals are in high demand worldwide, earning up to $55,000 per year.

19. Programmer
Software development is currently one of the most lucrative fields in the world and one of the best creative jobs for introverts.
A bachelor's degree is usually required at least for entry-level work as a software engineer.
Most issued in the areas of Computer Software/Engineering CS/MS and Mathematics.
Software engineers use computer languages ​​to develop and evaluate software systems.
This job requires a deep understanding of computer programming, computer science and many other subjects.
Software engineers earn up to $70,000 per year.
20. Research scientist
Research scientists conduct several types of evaluations and experiments to reach new conclusions.
They are responsible for planning, conducting and analyzing the results of controlled laboratory experiments, tests and studies.
These professionals play a critical role in several companies ranging from the education sector to several other sectors.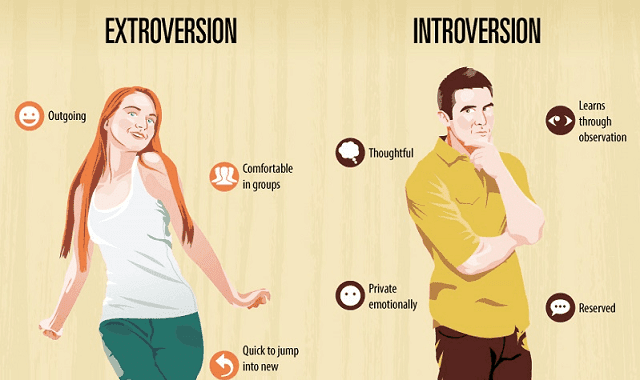 Research scientists earn up to $80,000 a year.
21. Archivist
Archivists are responsible for collecting, cataloging, securing, and managing important historical information.
These specialists are engaged in several activities that take up so much time. This is a career that is highly recommended for introverts because it does not require working with people.
Archivists earn up to $50,000 a year.
Frequently asked questions about creative careers for introverts
What makes a person be an introvert?
Being an introvert is not necessarily hereditary. From an early age, it is shaped by the environment, and our innate plasticity allows us to adapt to these changes.
How rare are introverts in the US?
One third to one half of all Americans are introverts. Even though introversion manifests itself in many ways, it shares many common behavioral characteristics among those who experience it.
Why are introverts silent?
Researchers have shown that introverts who tend to focus on themselves actually show higher levels of brain activity than the average person. Most of the traits of introverts, such as good observation skills, require silence to function because the silence of introverts helps them balance the amount of stimulation their brains experience.
Are introverts talkative?
The stereotype of an introvert is a quiet, reserved person. In addition, some reserved people seem to strike up a conversation without too much trouble. However, this type of person takes time to refuel alone.
Conclusion
In addition to the professions listed above, UI/UX design, content marketing and affiliate marketing other creative careers highly recommended for introverts.
However, for any of these careers to be successful, introverts must always be working to improve their skills, make valuable connections with people in the field, and keep abreast of the latest developments.