Business ideas for introverts
12 Low-Cost Business Ideas for Introverts
If you identify as an introvert and are interested in your own low-cost startup, you could be an ideal candidate for starting your own business.
Introverts are powerful in their own right. They are productive thinkers with strong opinions who can achieve much. Despite what the media says -- often stereotyping them as "shy" or "socially awkward" -- introverts can make great business leaders and entrepreneurs. In fact, many successful business leaders are introverts, including Bill Gates, Mark Zuckerberg and Warren Buffett.
Related: 9 Business Ideas Under $1,000 You Can Run From Anywhere
At least one-third of all Americans are introverts, says Susan Cain, author of Quiet: The Power of Introverts in a World That Can't Stop Talking and the leading voice today on lost opportunities when undervaluing introverts.
"They are the ones who prefer listening to speaking, reading to partying; who innovate and create but dislike self-promotion; who favor working on their own over brainstorming in teams," she says.
Here's a list of 12 low-cost business ideas under $1,000 to get you on your way.
Related: 10 Business Ideas to Make Easy Money and Change the World
Hero Images | Getty Images
Tech-related services
Graphic designer
Startup costs: up to $1,000
Equipment: computer, design software
For highly creative and visual introverts, freelance graphic design can be a great way to make a living. With digital businesses on the rise, demand is higher than ever.
Jacob Cass is a graphic designer who started design business Just Creative in 2012. Solving clients' business problems through visual communication such as creating logos, websites, stationery and marketing materials are only some of the many projects he undertakes on a daily basis.
"Web design can be self-taught -- that's how I learned," Cass says. "You need to know software to do this, but most importantly you need to understand the principles of design as well as understand clients needs, not wants.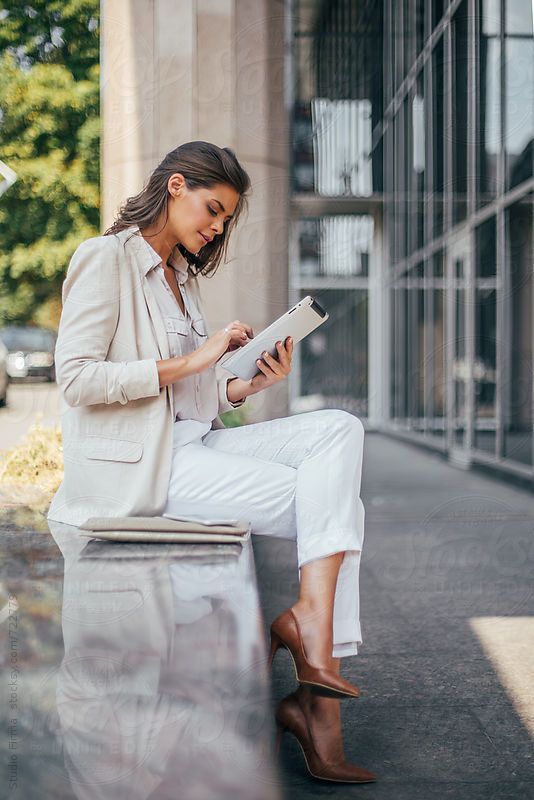 "
It's simple to get started. Cass registered his company with the government as a sole proprietorship, then began reaching out to clients. Both tasks that can be done from your computer. Other than acquiring certain software such as Adobe Photoshop, Illustrator and InDesign, startup costs were minimal, he says.
Related: 5 Low-Cost Franchises You Can Start for as Little as $4,000
Coder
Startup costs: up to $1,000
Equipment: computer, training courses
Detail-oriented and meticulous, introverts make excellent coders. The combination of patience and focus makes coding a great option for an introvert seeking self-employment. Because coding is such a niche skillset, there is high demand for freelance coders, and much of the work can be done from the comfort of your home.
It gets better. There is an abundance of free resources online such as Code Academy and Udemy where you can educate yourself. Also General Assembly offers one-shot classes and intensive six to 12 week training sessions online and in-class for a cost ranging from $140 to $3,500 -- that's what jumpstarted coder Yin Mei's career.

Mei enrolled herself in a 12-week General Assembly Bootcamp where she developed the necessary skills to become a front-end developer. (Front-end development is the part of a website that you can see and interact with like fonts, drop-down menus, buttons, contact forms and other aesthetics of a site.) It requires fluency in HTML, CSS and JavaScript, plus coders should know front-end frameworks such as AngularJS and ReactJC.
To the contrary, back-end development refers to the "server-side" -- basically everything you can't see on a website. It operates the site with updates and changes made on the front-end. If it's back-end developing you're looking for, Java, Scala and Python are the primary languages. And don't let those technical words scare you off.
"If you are a functional human being, you will be able to learn to code," Mei says.
Related: Low Cost Business Ideas
Online retail consigner
Startup costs: up to $1,000
Equipment: digital camera, computer
Passion for fashion? Or just own way too many clothes you don't need anymore? Rather than hoarding those unused belongings in your closet -- or trashing them -- sell them online.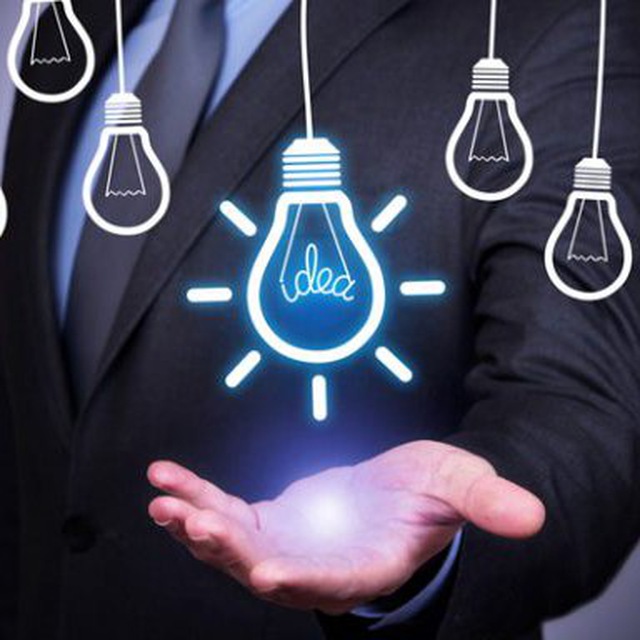 Online consignment offers introverts a great opportunity to make money through a completely virtual process. Today there are a number of online platforms -- such as The RealReal, Tradesy and ThredUp -- specific for selling your unwanted clothing, jewelry and accessories.
Linda Lightman, an eBay seller of 15 years, built an e-consignment empire, Linda's Stuff, which currently brings in $25 million a year. She began her online career by simply selling her son's old video games, eventually moving to items in her closet and later selling items for friends.
It only took passion and a can-do attitude for Lightman to start her business, now operated out of a 93,000-square-foot office space in Hatboro, Pennsylvania. "I was always so passionate about fashion and for me it was a no-brainer," she tells Daily Mail.
Startup materials? You will need a computer and a camera to take photos of your clothing. The rest is easy. Do your research, pick a great user ID or name for your shop, using quality images and vivid descriptions of what you're selling and providing online customer service.
And once you get the hang of it, you'll be able to start selling for others too!  
Related: Why Freelancing Is Perfect for Introverts
Instagram consultant
Startup costs: $100 to $500
Equipment: smartphone with a good digital camera
Social media doesn't necessarily mean "social." Many businesses today have abandoned traditional marketing methods and taken to social media networks such as the ever-popular Instagram to promote their products and services. A majority of companies may not be well-versed in this new marketing technique, which is why outsourcing an Instagram consultant is often a great option.
Instagram consultant Emelina Spinelli helps firms grow a sustainable Instagram following and influence. She's passionate about the photo app and providing resources for others to learn about this unique and extremely popular social channel, which has over 1 billion users worldwide.
Like Spinelli, if you have a love of Instagram, knowledge of basic marketing and simply, motivation, Instagram consulting can be a great path for you.
You'll be able to monetize these skills by charging a flat rate per project or by the hour. Market and promote your services online, blog on other related sites providing free tips (don't give all the secrets away) and, ironically, using social media channels, build a following and reach out to businesses or individuals. All of which will come with little to no startup costs.
Related: Need a Business Idea? Here Are 55.
Hero Images | Getty Images
Writing service
Writer/copy writer
Startup costs: up to $1,000
Equipment: computer
You don't need to be a best-selling author to craft a compelling narrative. If you've got the drive, copywriting is a great option for many introverts. Megan Hill has been a freelance copywriter for 13 years. She's written for a number of publications, from Upscale Living Magazine to Forbes Travel Guide.
Although freelance writing doesn't require a formal education, it does require a certain level of motivation.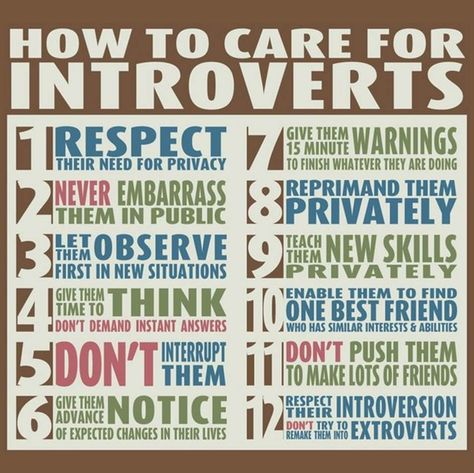 Networking and marketing are key to get your name out there and pick up projects, which Hill was able to do mostly online by creating a website and social media accounts.
"[Being] driven, focused, organized and able to go with the flow," are what it takes to become a good copywriter, Hill explains. For a writing career that exists almost entirely online, costs are minimal, she adds.
Related: 5 Affordable Franchises You Can Start for Less Than $10,000
Online blogger
Startup costs: up to $1,000
Equipment: computer
Have a specific interest but don't know how to make money from it? Blog about it!
Many successful entrepreneurs have found success in blogging. As a marketing blogger and owner of Fluxe Digital Marketing, Joel Widmer says that writing, editing, copywriting and marketing are requirements for a successful blogger. It helps to have good content marketing skills, such as knowing how to create content that will engage readers and meet your client's goal and knowing how much content to give away -- and Google analytic skills too -- if you want to be a marketing blogger like Widmer.
All you really need is a computer and good internet connection to start. Today, there are plenty of platforms (mostly free too) that will basically build your blog for you -- all you have to do is add information about who you are and what your blog is about and start writing.
To build a strong client list, Widmer recommends blogging for other people and companies for free. Once you've developed deep personal connections with these people and/or brands -- which introverts are naturally inclined to do -- you'll grow your network and can begin charging as a contributing blogger for others' sites.
Related: 4 Networking Tips for Introverts
Technical writer  
Startup costs: up to $1,000
Equipment: computer
As naturally deep thinkers with the tendency to connect things in their minds, introverts who have a good understanding of technology make great technical writers. Amy Winkler, a technical writer for more than 18 years, in 1999 helped launch Alva Consulting, Inc.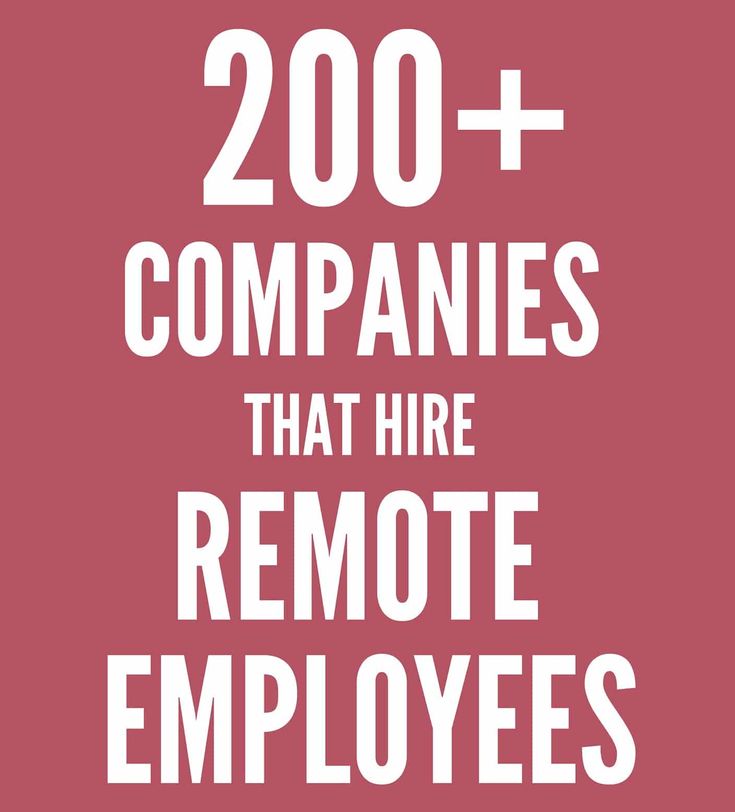 , a firm for technical and business communications. Winkler says that a day for her can consist of writing content for software user guides, online help, FAQ's, job aids and instructional designs.
If you can write, interview subject matter experts, be organized and have flexibility, then you have the potential to be a great technical writer, Winkler says. There's no specific academic route to develop skills as a technical writer except writing and the ability to pick up technology software quickly.
Winkler, who's had much success as a technical writer, went to business school. Freelance technical writers are highly sought after in a variety of company, from Fortune 500 companies to smaller technology startups, most are willing to pay big bucks.
Aliyev Alexei Sergeevich | Getty Images
Fashion and the arts
Landscape photographer
Startup costs: up to $1,000
Equipment: high-quality digital camera
Landscape photography takes focus and observation, qualities many introverts naturally embody.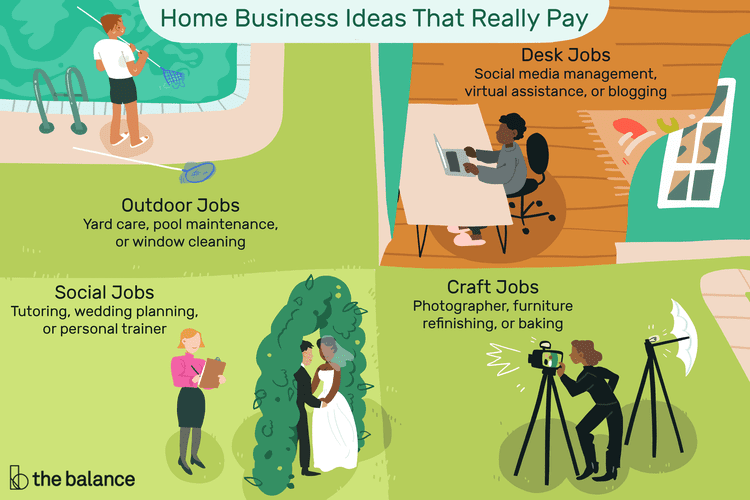 Opportunities for a landscape photographer can be enormous, and there's immense room for learning. There are a number of ways to generate income from being a photographer: shooting for websites or publications, selling prints or usage rights of your images or, if you're skilled enough, offering classes to other aspiring photographers.
Today, the internet makes it easy as ever to market your services. Jason Benjamin has been a fashion and wedding photographer for six years and has run his own company, Wedding Headline, for four. He markets his services on social media, a great way for introverts to build a client list.
"Anyone can be a photographer, depending on your level of creativity. … I am completely self taught," Benjamin says. "I went to school for software engineering to write code. I taught myself everything I know about photography using YouTube."
The steps to create his business were simple: coming up with a name and purchasing an LLC. Although equipment can be expensive, there are alternative ways to keep down costs -- renting equipment and studio space is a viable way to save money in the beginning.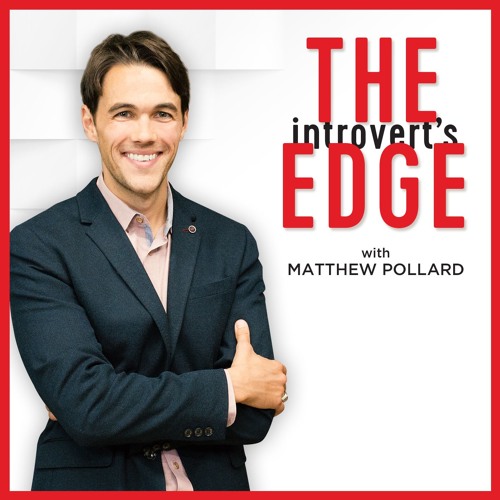 Related: 
Music teacher
Startup costs: up to $100
Equipment: musical instrument, sheet music
Stick to something you know and love. You've spent years -- maybe decades -- of your life developing your skills as a musician. So why not make money while doing it?
That's what musician-turned-music teacher Kaila McIntyre-Bader did. After getting her bachelor's degree in music, this music lover took her fine-tuned talents to the classroom, where she taught private lessons as well as voice and flute classes at Red House Studios, a music school, concert venue and recording studio based out of Walnut Creek, California.
Teaching and creativity are the main components of being an excellent music teacher. As an introvert, using personal knowledge to help others and developing deep one-on-one relationships with students and peers is a major strength. By creating individualized curricula for each student and asking them about their goals, McIntyre-Bader helps students "achieve the level of musicianship they desire.
"
As a musician, it's likely you already have the instruments and gear you need to jumpstart your teaching career. Startup costs are limited, according to McIntyre-Bader. For the most part, all you would be paying for is gas driving to and from students' homes, or you can simply teach out of your own home.
Shutterstock
Consulting services and education
Business and life counselor
Startup costs: up to $1,000
Equipment: life coach certification (not required)
Introverts are great at listening to and empathizing with people. Author of The Successful Introvert: How to Enhance Your Job Search and Advance Your Career Wendy Gelberg says introverts tend to have a calm demeanor, they think before they act and speak and they use analysis and thought to add an important dimension to any situation. Their ability to internalize events and closely listen to others make them great for a career in consulting.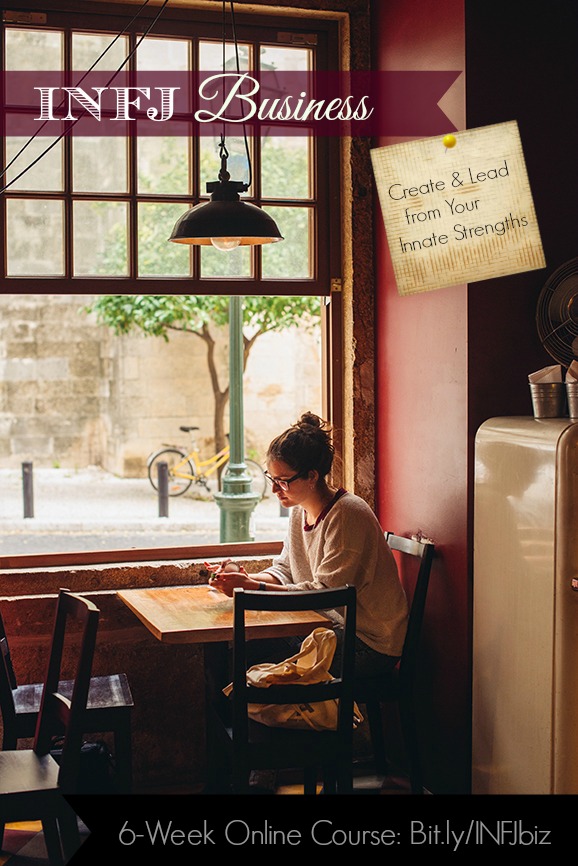 Business and life coach Val Nelson began her self-employment journey in 2009 by coaching people to thrive in business as well improve their lives. As an introvert herself, her listening and empathy skills drove her decision to help others. Nelson chose to get life-coach training, which took her six months and cost her around $5,000 -- something she recommends -- although you are not required by law to get certification to call yourself a "life coach."
"Good coaching training combined with strong business experience" is what it takes to excel as a successful life coach, explains Nelson, who adds that the "overhead for a coaching business can be fairly low."
Another plus: most coaches work solely through the phone or online with their clients -- a setting that most introverts thrive in.
Related: 75 Ideas for Businesses You Can Launch for Cheap or Free
College application advisor
Startup costs: up to $1,000
Equipment: computer
Rather than working in groups, introverts typically prefer to build deeper one-on-one connections with individuals.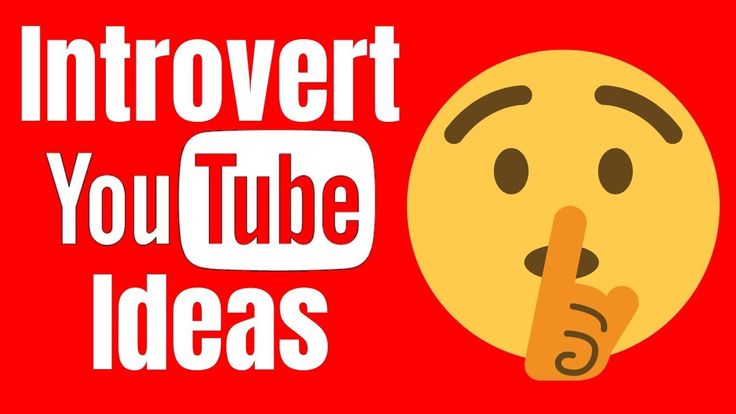 Often possessing an ability to provide thoughtful advice through planning and research, an introvert makes an excellent college application advisor.
Gael Casner has been an independent educational consultant for 14 years through her business, College Find. Helping students explore educational options, creating college lists for students, reviewing admissions essays and helping students narrow their options to make a final decision are only a few of the things Casner does on a daily basis.
She develops relationships with parents and students, and spends much of her time researching colleges and industry trends. Like Casner, if you do your research as well as get to know the strengths of your students, you'll be able to successfully guide them toward their future while generating some income for yourself.
A quick way to find clients is to tap into some school networks in your area and get your name out there. It starts with a simple email. Setting up a time to meet with the local principal of some schools and faculty members to introduce yourself and your services will help build your credibility and rapport with parents, plus create partnerships with schools for referrals.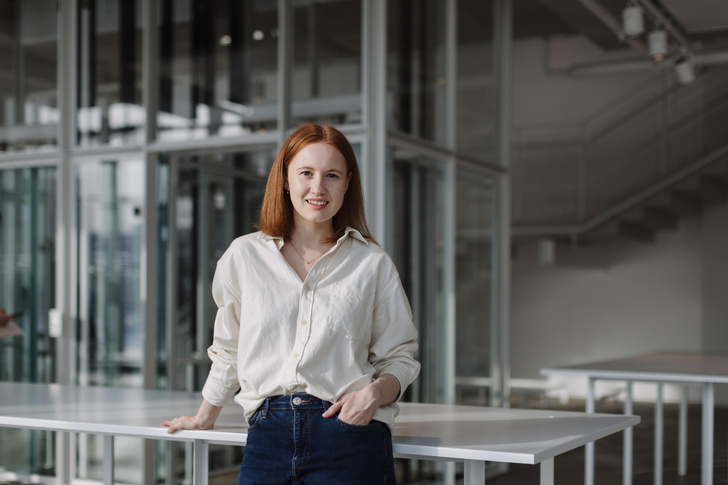 Related: 5 Franchises You Can Buy for Less Than $18,000
Online tutor
Startup costs: up to $1,000
Equipment: computer
Creating your own online tutoring business is a great way to explore your intelligence and provide assistance to others. Carl Arnold is an online tutor helping middle and high school students develop composition skills, as well as assisting with application essays for aspiring college students.
You too could hone in on your academic specialties and use them to teach and guide students. Arnold communicates with students through phone, Skype or email, so for those introverts who thrive in a virtual medium, this career path could be a great option.
With fees ranging from $65 to $80 an hour depending on a student's needs -- sought-after SAT and standardized testing tutors can charge up to $150 an hour -- you can charge per session or offer a package deal, which also covers the costs of materials.
24 Business Ideas for Introverts
Introverts are often misunderstood.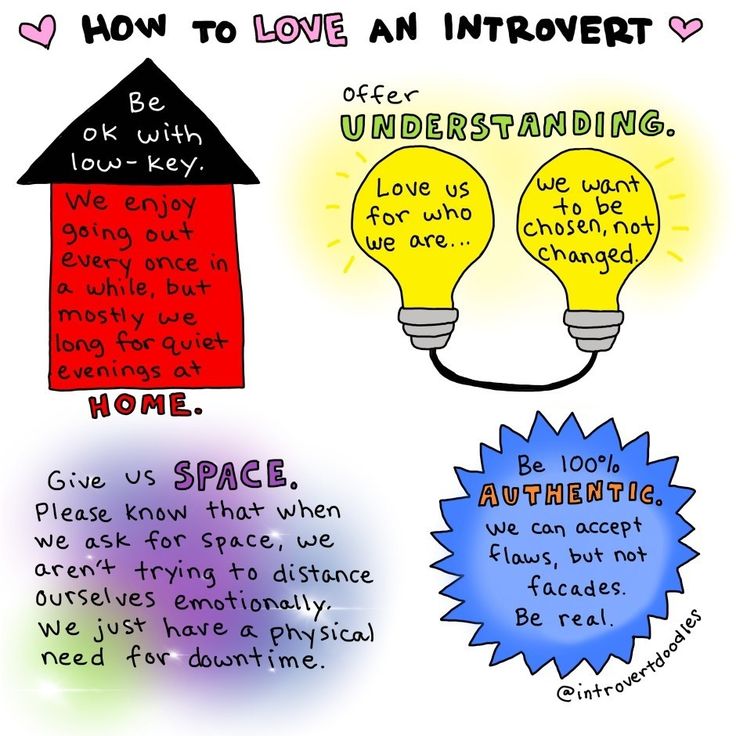 They get a bad rap for being "shy" or "reserved." However, introverts can also be some of the most creative and successful people in business. Why? Because they have qualities that many others lack—qualities like creativity, focus, and determination.
If you're an introvert considering starting your own business, this article is for you. We will cover everything from how to know if you're an introvert to top business ideas for introverted people. So read on—and start planning your entrepreneurial business venture!
---
---
How to Know If You're an Introvert
Characteristics that differentiate introverts from the rest of us include a strong drive and self-motivation. They also are dedicated, and laser-focused on the tasks at hand—all traits that make great business owners, which we will get into shortly.
So ask yourself: Are you shy? Do you prefer to spend your free time alone or with a small group of close friends? If the answer to any of those questions is yes, you may be an introvert.
But don't worry—being an introvert is not a bad thing. In fact, many of the most remarkable business leaders are introverts.
READ MORE: Best 5 Tips for Introverted Entrepreneurs
Why Do Introverted Entrepreneurs Make Great Small Business Owners?
There are several reasons why introverts make great small company owners. For instance, they are usually:
Very focused and persistent: Introverted entrepreneurs have much to offer the business world because they have the focus and drive needed to see a project from start to finish. These traits can also help keep a company going when things get tough.
Able to work independently: This trait allows them to get more done in less time, as they don't need constant supervision or direction from others.
Creative: Introverts often have very active imaginations, which can be a great asset in developing new products or services for your own company.
Detail-oriented: This attention to detail can be helpful in ensuring that all the details of a project are taken care of, thereby preventing mistakes and errors.
Good at communicating: Although introverts may not always be the life of the party, they're typically very good at communicating with others.
Top Business Ideas for Introverted People
Now that we've covered some reasons why introverts make great business owners let's take a look at some of our favorite business ideas for introverts.
1. Manage Social Media Accounts
Today, many businesses are turning to social media platforms like Instagram, YouTube, and TikTok to market products and services. And when they do, they often hire specialists to manage this task. As a social media consultant, you get to work independently and remotely while still being creative and interacting with others. Even better, there are opportunities to collaborate with clients long-term, which translates to a steady income stream.
2. Photo Editing Business
If you have a good eye for detail, a passion for photography, and know how to use photo editing tools, the photo editing business could be a full-time career for you. With startup costs under $5,000, a photo editing company falls right in line with the introvert's desire to work independently. Relatedly, you could branch out from photo editing to photo restoration, which involves building up a client list of people who want to restore old photos.
3. Online Courses Business
Instructors and people with extensive knowledge in their niche and who can teach others are good candidates for an online course business. For this option, you will need to invest money to create the platform, which is known as a Learning Management System. You'll need to plan on investing significantly to develop courses and advertising strategies. Still, once your company starts moving along, there is the potential to bring in a six-figure profit from the comfort of your couch.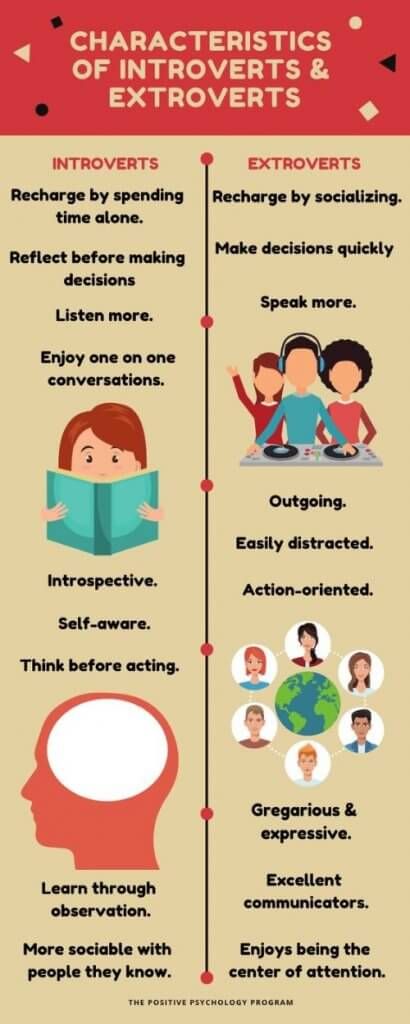 4. Woodworking Business
If you're handy with power tools and enjoy working with wood, starting a woodworking business is a great way to make use of your skills. You can operate your business from home, setting up a workshop in your garage or basement. And you can sell your products online or at local craft fairs and farmer's markets.
5.
Bitcoin
Mining Business
Introverts knowledgeable about everything bitcoin will like this option since they can work from a bitcoin mining operation on their property. Often, you can just let the process run in the background, making this option a great way to make a semi-passive income. One important thing to remember is that, even though you can get started for $200, most professional miners tend to buy hardware with costs that can go up to $20,000.
6. Life Coach Training
If you're a good listener and enjoy helping others, becoming a life coach is a great business idea. You can train to become a certified life coach online or through community college courses.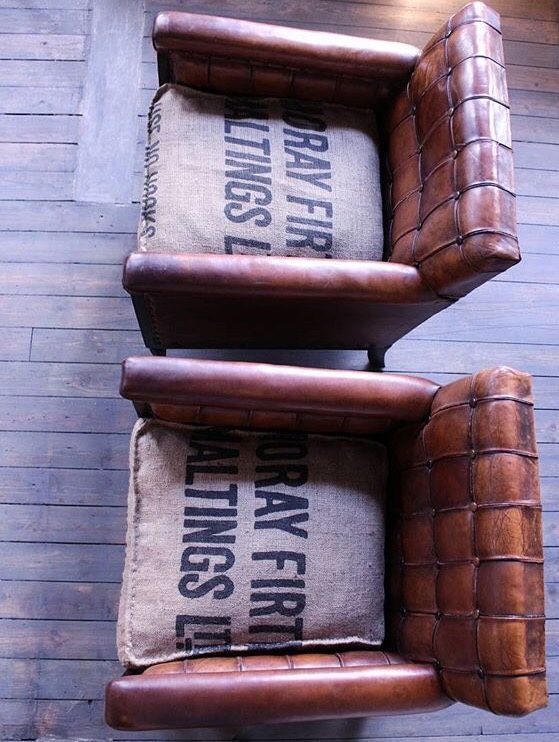 And you can operate your business from home, meeting with clients in person, over the phone, or on Skype.
7. Landscaping Business
If you love being outdoors and working with your hands, starting a landscaping business is a wonderful day job to have. You can help clients with everything from design to maintenance. If this sounds like a brilliant business idea to you, startup costs are relatively low for landscaping companies.
8. Graphic Design Business
If you're a socially awkward person who is creative and have an eye for design, starting a graphic design business is a great way to use your skills. If you choose to own a graphic design studio, you'll design collateral like advertising banners, corporate logos and illustrations. Highly skilled entrepreneurs in the business can see profit margins that range anywhere from 15%-50%. In addition, you can count small businesses and large corporations as your clients.
9. Business Coaching
If you have experience running a business and enjoy helping others, then becoming a business coach is a great option for you.
And you can help them with everything from startups to marketing strategy to time management. You can operate your new business from home and meet with clients in person or talk to them over the phone. Also, if you want a more professional place to meet, there are also flexible office leasing programs you can use that save money over traditional office leases.
10. Blogging Business
Plenty of successful entrepreneurs that are introverts have founded their own lucrative blogging businesses. However, introverts who plan on having their own blog should thoroughly know their subject and be prepared to convey their ideas and opinions to others successfully.
11. Pet Photographer
If you love animals and have a good eye for photography, starting a pet photography business is the perfect way to combine your two passions. The location to shoot your pet models can be your residence if zoning laws permit it in your area. Keep in mind, though, that you will need good photography equipment for this specialty photography business, which can be expensive.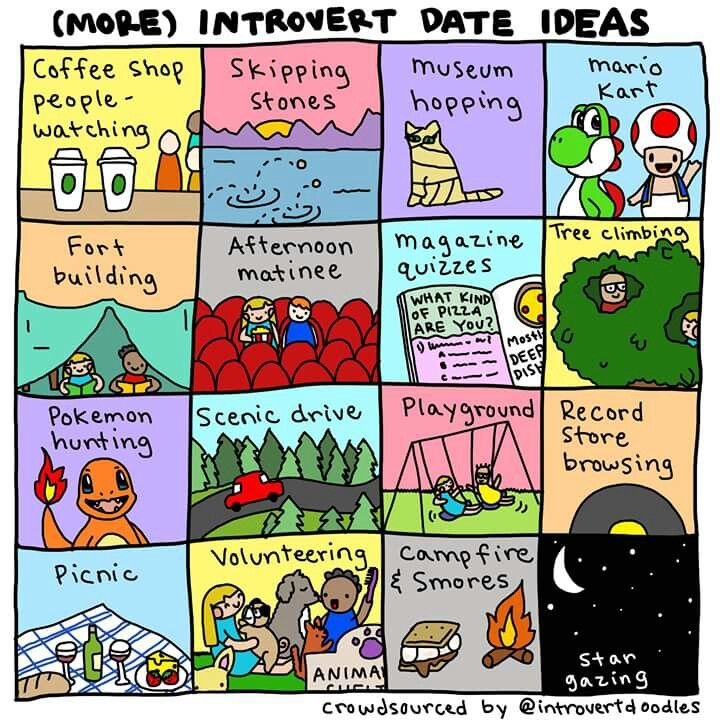 READ MORE: 20 Tips on Networking for Introverts
More Ideas for Introverts to Start Your Own Business
The following low-cost business ideas can help you save money and provide excellent business opportunities for introverts.
12. Junk Removal Business
Number 12 is a good niche industry for the introverted small business owner, as it allows you to work primarily alone. But, of course, when you first arrive at their home or business, you'll need to contend with customers to give them a quote for your junk removal services. But other than that, you can complete most of the work yourself.
13. Online Tutor
If you're a great teacher, have good business sense and want to share your knowledge with others, becoming an online tutor will likely be a great fit. Also, if you need to find clients, you can start by tutoring students in your local area before expanding your reach online. You can tutor students in anything from math to languages to test prep.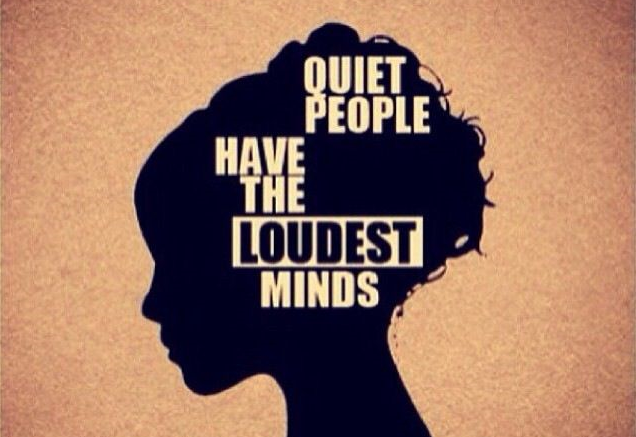 And you can set your own rates and hours, which makes this a good flexible business idea for introverts.
14. Personal Organizer Business
If you are a reserved person who hates clutter in all its forms, a personal organizer business is a great niche business for you. With this line of work, contact is minimal, and you can help people with everything from decluttering their homes to organizing their closets.
15. Dog Walking Business
If you enjoy spending time with dogs more than humans, then being the owner of a dog walking company may come naturally to you. However, the success of this business will rely a lot on your marketing efforts, so you'll need to budget some time and money to market it. Other things you'll need, include liability insurance and a pet software system for online scheduling, invoicing, etc.
16. Ghostwriting Business
If you are a gifted writer who enjoys working behind the scenes, then ghostwriting is the business for you. You can work with clients to write everything from articles and blog posts to eBooks and even speeches.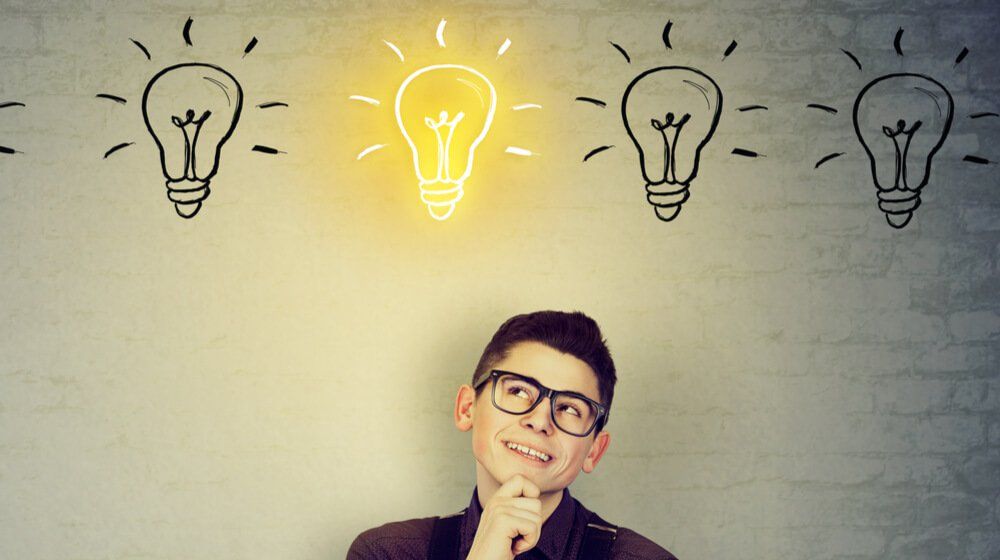 One of the best parts of ghostwriting is that startup costs are generally under $1,000. Another great thing is that you can run this business from home, making most of your income pure profit.
17. Transcription Business
If you are an introvert with stellar listening capabilities and can quickly and accurately type out what you hear, why not start a transcription business? You will transcribe audio files into written documents as part of your transcription services. You can offer your services to companies in various industries, from law to medicine to insurance. Startup costs typically range under $1,000. The growth potential will depend on your business plan, goals and marketing skills.
18. Greenhouse Business
Starting a greenhouse business may sound like a little slice of heaven if you have a green thumb and enjoy being around plants. Profits will be a little tricky in the initial years. But if you have the liquidity and the initiative to stick it out for the long run, you can be looking at making $50,000-$100,000 per year growing and selling anything from flowers to produce to herbs.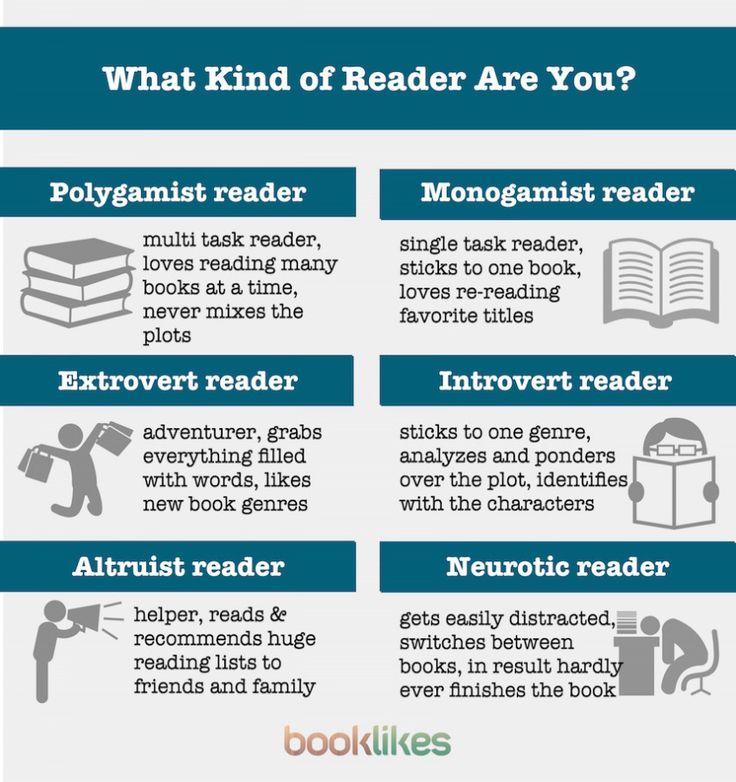 19. Online Sales
If you are an introvert that prefers to stay at home, you can still have a lucrative business by selling products online. You can sell things you make yourself, like arts and crafts, or resell products you buy wholesale. Sites like Etsy make it easy to sell online, and the world can be your oyster if you stay focused. You can also create your own website and plug wares like flavored-infused olive oil or gourmet cookies and candies.
20. App Developer
Mobile apps are getting more popular all the time, along with the need to create ones with new and unique features. Self-employed app developers work from home or the office, where they develop apps that help people with their everyday lives or solve specific problems they have. Additionally, being an app developer is good if you're not too tech-savvy since you can develop many apps without coding.
21. House Cleaning Services
If you're a neat freak, starting a home cleaning business is a profitable business that doesn't need much startup funds.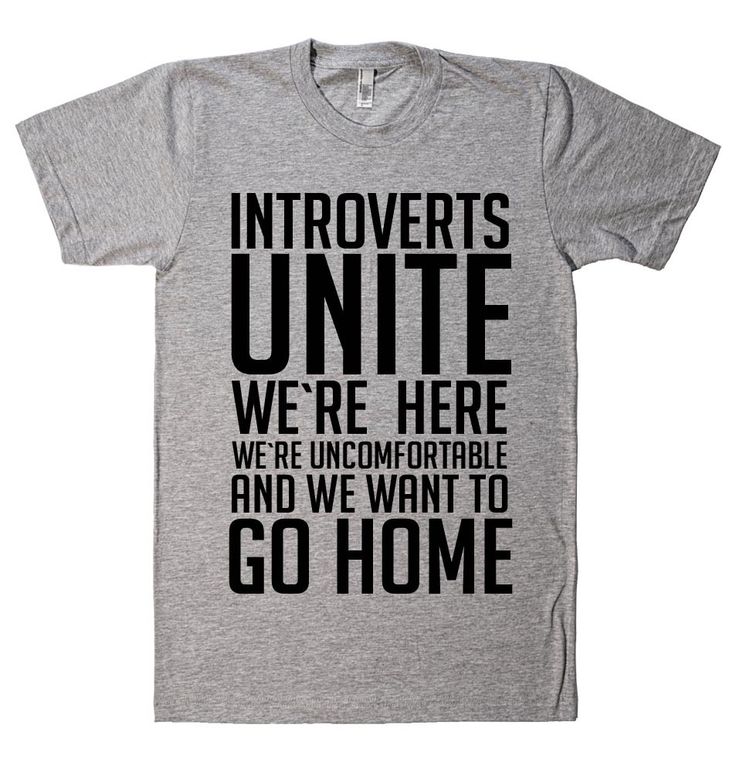 You can operate your business from your residence, meeting with clients either in person or over the phone. And you can help them with everything from decluttering their homes to deep cleaning their kitchens.
22. Data Entry Business
Data entry is another excellent business idea for introverts, and you start doing it as a full-time business with very little startup capital. This type of work can be done remotely, and it doesn't require you to interact a lot with others. All you need is a computer and reliable internet, and then you can start offering your services to businesses and individuals who need help organizing their data.
23. Niche Freelance Coder
There is a high demand for niche freelance coders, and the detailed and meticulous nature of coding fits in perfectly with the introverted personality type. What's more, you don't need much money to start coding. All you need is a computer and an internet connection, which will cost you about $1,000. It gets better, too, as courses are abundant online where you can learn how to code at a low cost.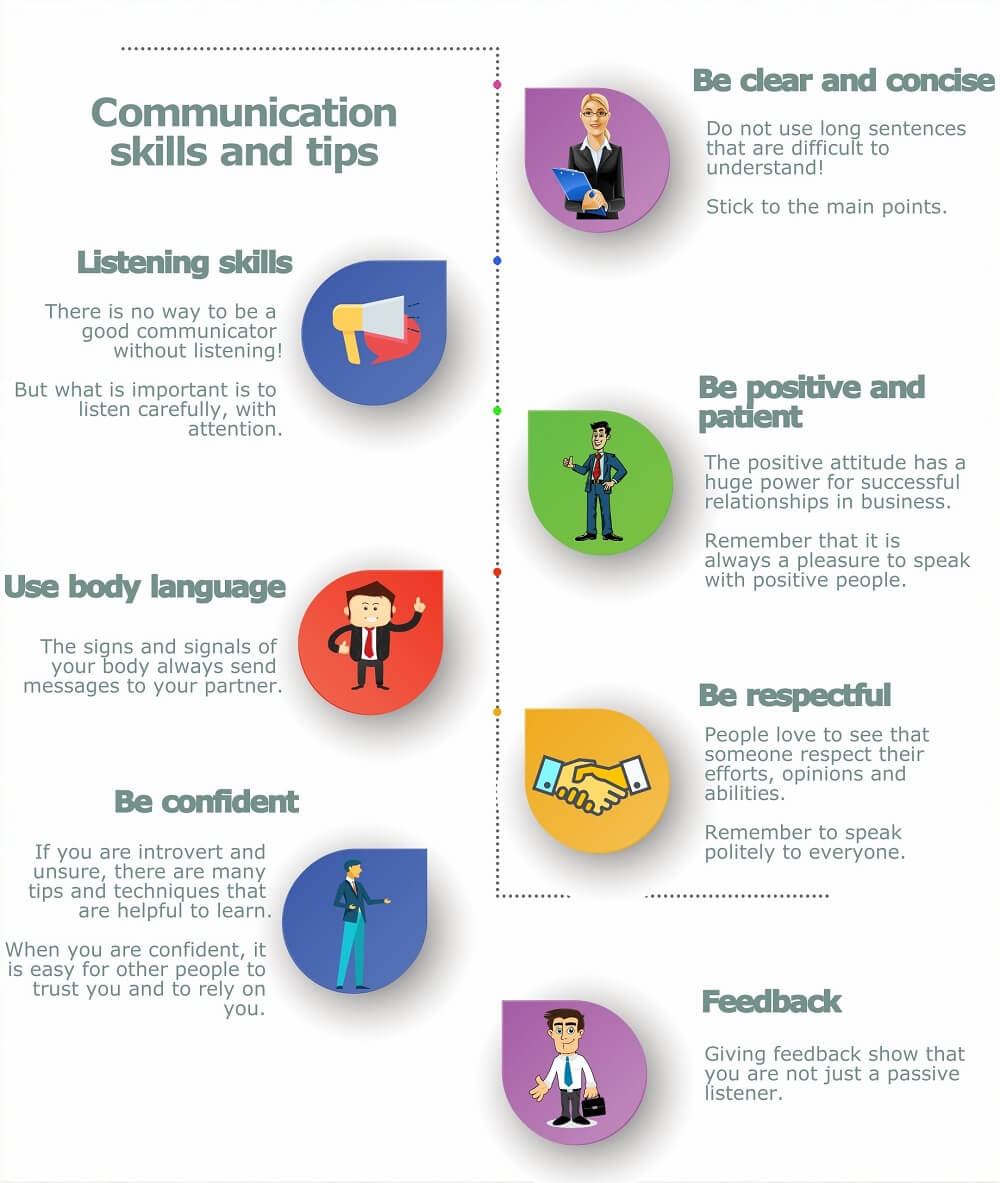 24. Freelance Writing
If you're a good writer, this business is tailor-made for you. A wide range of writing projects is available, from copywriting to white paper writing to SEO writing. You don't need a formal education to provide writing services, either. Startup costs to be a freelance gigger range from $65 to $1,000, depending on whether you already own a good computer or laptop. Besides having a way to write, you will need a good internet connection and determination to see your successful writing business through.
READ MORE: Small Business Ideas for Beginners
Can Introverts Be Successful Business Owners?
Have you ever heard of Mark Zuckerberg, Marissa Mayer, Elon Musk or Bill Gates? Chances are you have, and these famous people all have something in common. Yep, you guessed it: they are all uber-successful introverts. Plus, all of them prove that it is possible to create successful businesses, even when you are a bit self-contained.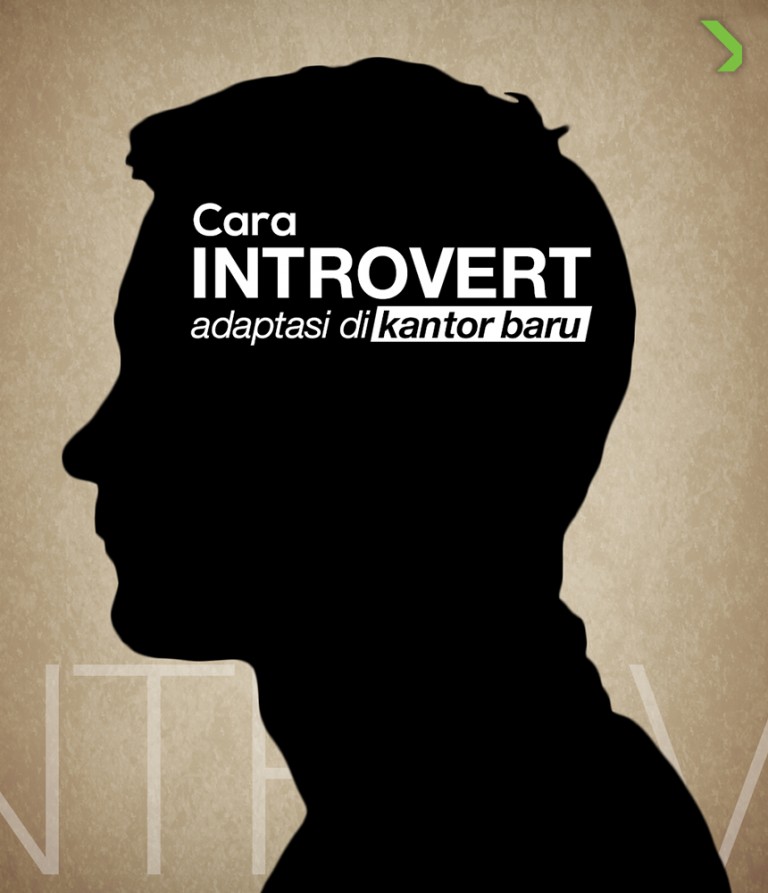 Isn't that something?
Which Business is Best for Introverts?
While there are a number of businesses that are well-suited for introverts, there is no cookie-cutter solution. For the best business ideas, you will want to look at aspects like low startup costs, the ability to work from home and businesses that are in the service industry or are service-based.
Meanwhile, the worst approach is settling on one just because it makes the most money. While making money is the name of the game in for-profit businesses, choosing your path solely on cash potential can lead you to ruin. Therefore, think about selecting the one that plays to your strengths vs. your weaknesses. After all, your success and happiness may depend on it.
Also, the best way to figure out which business is right for you is to spend some time soul-searching and thinking about what you are passionate about (and, of course, one you can do from the comfort of your own home or with little intervention from others).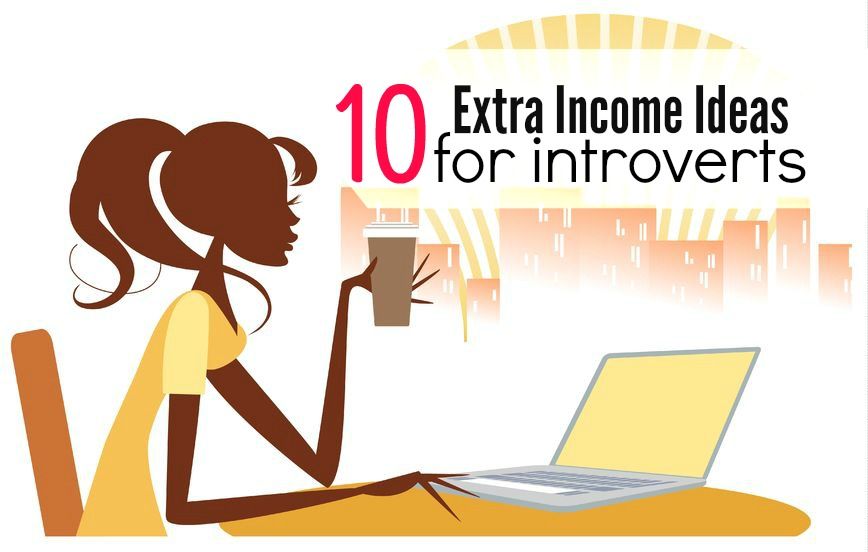 What Business Can You Do Alone?
You know the old joke, "If it weren't for the customers and employees, this would be a great place to work?" The quip smacks of sarcasm, but if you are an introvert, you get it. On the other hand, we'd be remiss if we said there are businesses you can get into where you do things entirely alone all of the time.
In a nutshell, you will have to interact with people to provide excellent customer service and more if you want to get paid. In addition, getting more clients is hard if you don't interact with those you have.
That being said, a number of businesses are well-suited for introverts, as they can be done solo for the most part. You'll find that anything from being a freelance writer to doing niche coding and providing graphic design services can be performed from home without too much human interaction.
Other business ideas that let you be a lone wolf include pet photography and pretty much anything on this list. So if you're looking to get into business without a lot of social interaction, these are some of the best options for you!
Image: Envato Elements
---
More in: Develop an Idea5 Comments ▼
---
14 business ideas for introverts in 2022 - DengoDel.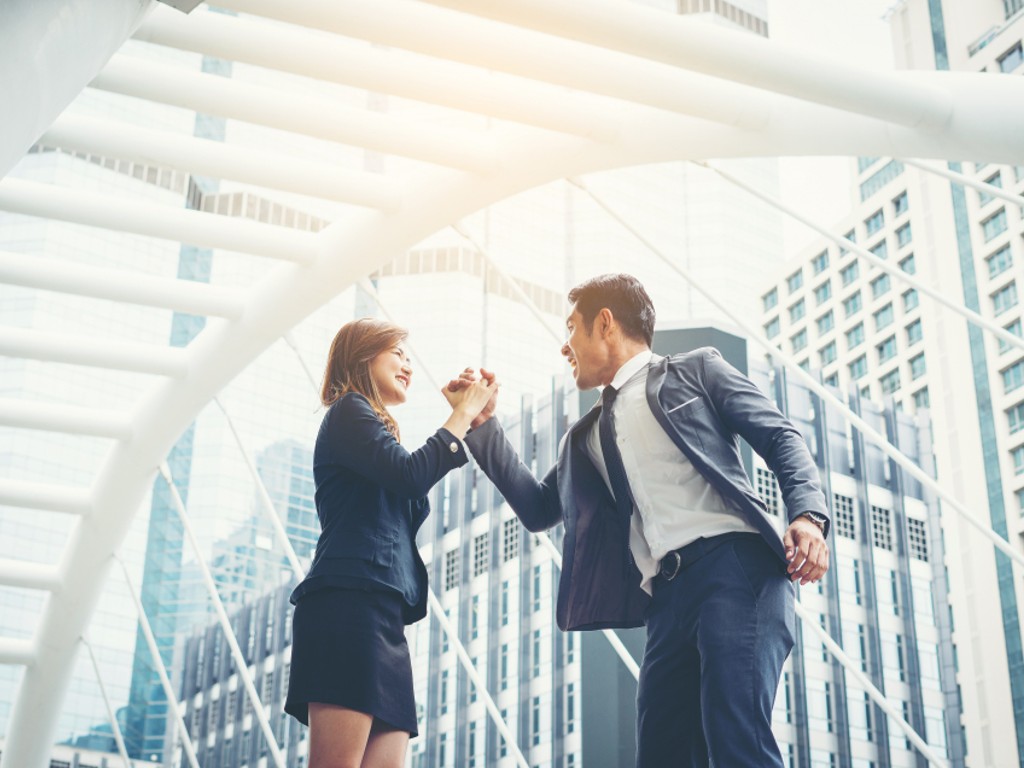 com
Home
Although openness and the ability to easily communicate with people around you are important features for a businessman, you should not give up on yourself if you are an introvert. At least a third of successful businessmen are rather closed personalities. Among them are such celebrities as Bill Gates, Mark Zuckerberg, Warren Buffett. Many types of business activities do not require direct interaction with people. Moreover, introverts often have a number of useful qualities that are no less important in business. Among them, it is worth noting such as clear planning, attention to the ideas of employees, originality of ideas.
What kind of business should an introvert do in 2019?
IT-sphere.
Trade and promotion of goods via the Internet.
Writing activity.
Photography.
Remote education and consulting.
These and many other interesting ideas are detailed in our introvert business section.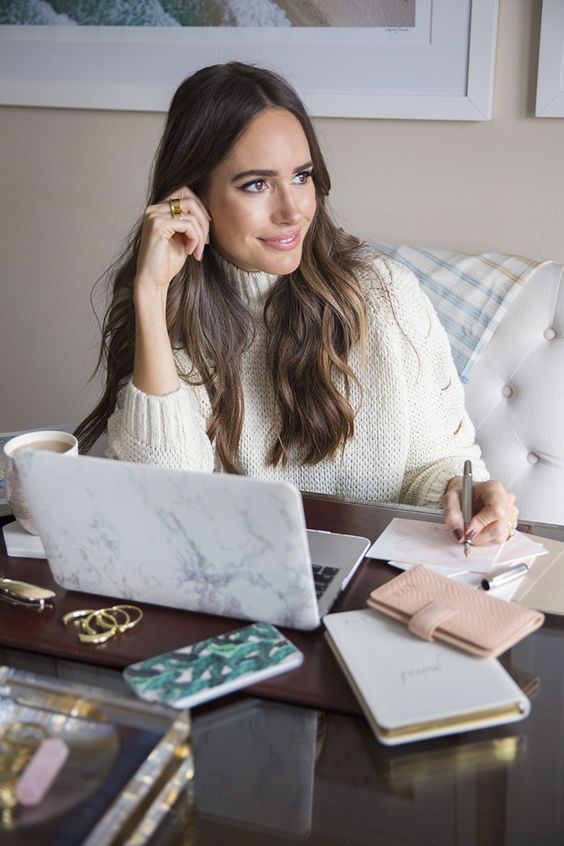 Become successful with business ideas or start your own business based on our experience.
What to do on maternity leave? How to make money for mom on maternity leave at home in 2022?
Mom on maternity leave is bored of sitting at home doing nothing for several years, and she wants to bring
Services 7 9259
Work in contact
Is it possible to work Vkontakte? In Russia, 98% of young people are registered in this social network. Here
Services 0 4690
How to make money on YouTube
How to make money on YouTube? A question that worries many.
YouTube was created in 2005 by Google.
Home business 0 2565
Free time part-time job with daily pay in 2022
What is a day job? We dream of a good job with stable
Home business one 8454
How to make money fast
It seems to many that earning money is possible only by overwork and for a long time,
Services eleven 4408
How to make money on the Internet without investments
"How to make money on the Internet without investments" - according to Yandex for the last month, such
Home business 2 3962
Business ideas for a small town
Small towns are great places to start a business.
Ideas and tips collected in
Miscellaneous 0 6028
How to buy a website and earn passive income on it
Greetings from us, Territory of Investment Company! We will help you buy a site! We help private
Technologies and developments 5 16 157
How to make money on a hobby
Almost all people have some favorite thing to do. We do it for fun, for
Miscellaneous four 4869
Business in crisis - what to do?
The crisis caught many by surprise and forced them to change their way of life.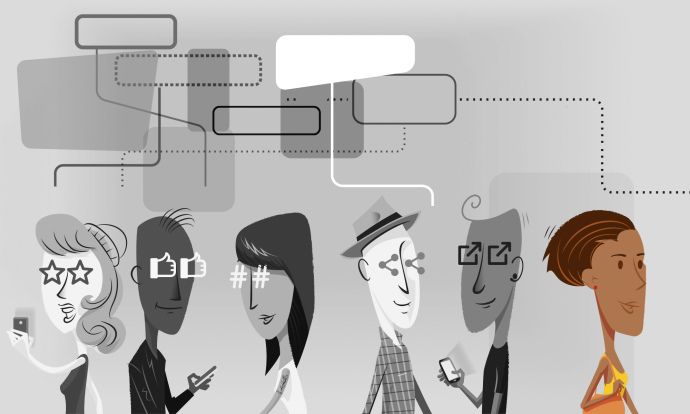 Someone was forced to sell
Miscellaneous 0 3616
822 business ideas for introverts
Home
For introverts, a business that they can do on their own is suitable , where you do not need to constantly be among people, communicate personally. The first and most logical activity will be work on the Internet: website promotion, writing texts, blogging and channels. For specialists in the IT field, it would be a great idea to create and layout websites, programs, applications, computer games, add-ons, etc. Without knowledge and experience in this industry, it is possible to provide services for maintaining and analyzing statistical data, collecting and grouping information.
In the field of trade an introvert can open an online store.
It will also be a good business to provide services for tailoring and repairing shoes, organizing a workshop to restore computer equipment. Another option is the development of "smart" technologies for the home, market, commercial production. Moreover, all these types of business do not require large investments. If these funds are not available, you can contact relatives or take a microloan. Introvert women is suitable for remote or related work in such areas as finance, analytics, journalism, marketing.
Read more ideas for introverts in this section.
Business planes, ideas and reviews without a specific topic
How to withdraw from self-employment
0574
It is convenient to convenient
business plans, ideas and reviews without a specific theme
Portfolio investments: what it is?
091
Each person who has
business plans, ideas and reviews without a specific topic
How to invest on the Internet