Books on fear of commitment
8 Dream Books To Help With The Fear of Dating For Men And Women
Last updated on August 31st, 2012 at 08:15 am
Note to self: In order to accomplish my dream of finding the right guy – I have to actually go out on a date . . . and overcome any fears I might have of dating a possible dream mate.
When in doubt about ones ability to accomplish a certain task, there are always books to help us overcome our phobias, or at least recognize that we are not alone in our idiosyncrasies. Her are my 8 book suggestions to how to overcome a fear of going out on a date and sharing my success, or failures, with the world.
For Women –
Ten Strategies That Will Change Your Love Life Forever – by Susan Page
This book promises to give positive advice for singles searching for long-term relationships by identifying the ten most common mistakes made by those of us looking for a committed relationship. Author Susan Page is the former director of woman's programs at UC Berkeley, but now conducts singles workshops for both sexes.
The Single, Picky, and Indecisive Girl's Guide to Overcoming Fear of Commitment – by Elina Furman
This book is suppose to be filled with fun quizzes, first-person testimonials, and step-by-step action plans, including the top-five panic buttons, advice for curbing over-analysis, and tips for fixing negative commitment scripts. You'll also find the seven types of commitment-phobes, including the Nitpicker, the Serial Dater, and the Long-Distance Runner.
A Revolutionary Approach for Putting the Date Back into Dating by Ryan & Jessica Cassaday Ph.D.
Dating and relationship experts Ryan Browning Cassaday and Jessica Cassaday, Ph.D., discuss why women feel anxious, frustrated, and disappointed by the dating process, and teach you how to date by giving you a system that works.
The Surprising Answers that will Change your Life . . . and His – by J. M. Kearns
This book makes the point that the hunt for Mr.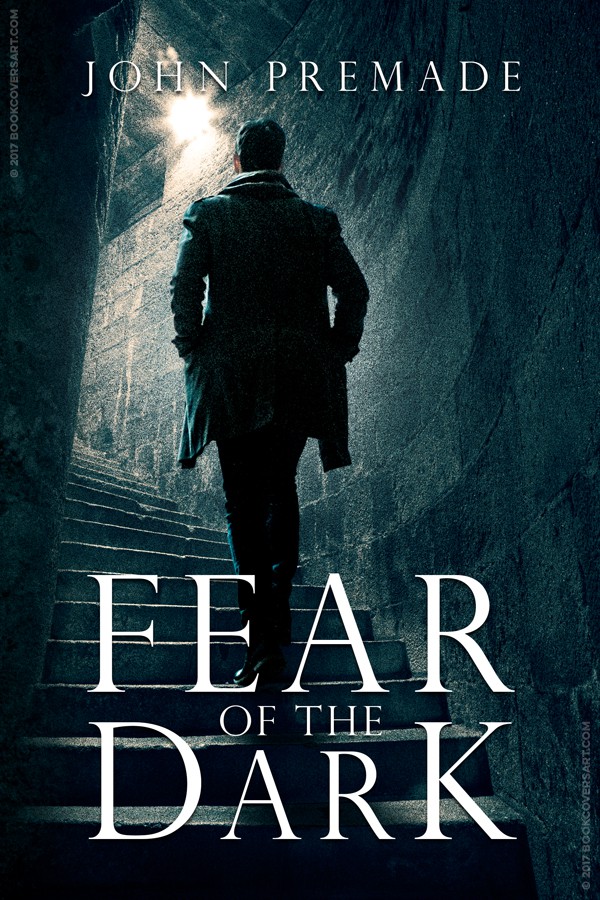 Right is often unsuccessful because women are taught, consciously and otherwise, not to make themselves available, and thus "don't give themselves enough of a choice." Kearns directs the lovelorn to embrace every opportunity to meet people, no matter how trivial the occasion, and not just when you're "ready for a Vogue cover shot."
An Utterly Upbeat Guide to Using Dating Optimism to Find Your Perfect Match by – Amy Spencer
This book is full of dating optimism and is a fun, results-oriented way to find a healthy happy relationship, based on brain science and psychology that can help you become a more positive dater.
8 Easy Steps for Attracting Your Perfect Mate – by Patti Stanger
This millionaire matchmaker has compiled her best tried-and-true advice and tell you the things that even your best friend doesn't have the courage to break to you. She swears that if you follow her formula, the man of your dreams will appear in your life, and you can be in a committed, monogamous relationship with him in less than a year.
– by Dirk B Sayers
This is the "No-Fear Guide" A-Z roadmap through the adventure of online dating, from presenting your best self and identifying your best match, to safety tips and ideas for graceful exits…all from the perspective of a man who met the love of his life online! See! There's hope!
What Every Woman Needs to Know About Catching a Man – by Steve Nakamoto
Page 105 of this book says it all: Men can be very charming with their manly strengths and boyish personalities. But underneath a man's charm lies a foundation of character. If consistent, lasting, and fulfilling love is your objective, character is one of your only reliable indicators.
For Men –
Using Cold Noses to Find Warm Hearts – by Deborah Wood
Studies show you're three times more likely to meet someone if you have a dog with you, because women will always talk to men walking dogs. This book tells you the places to go with your dog where your chances to meet someone are better.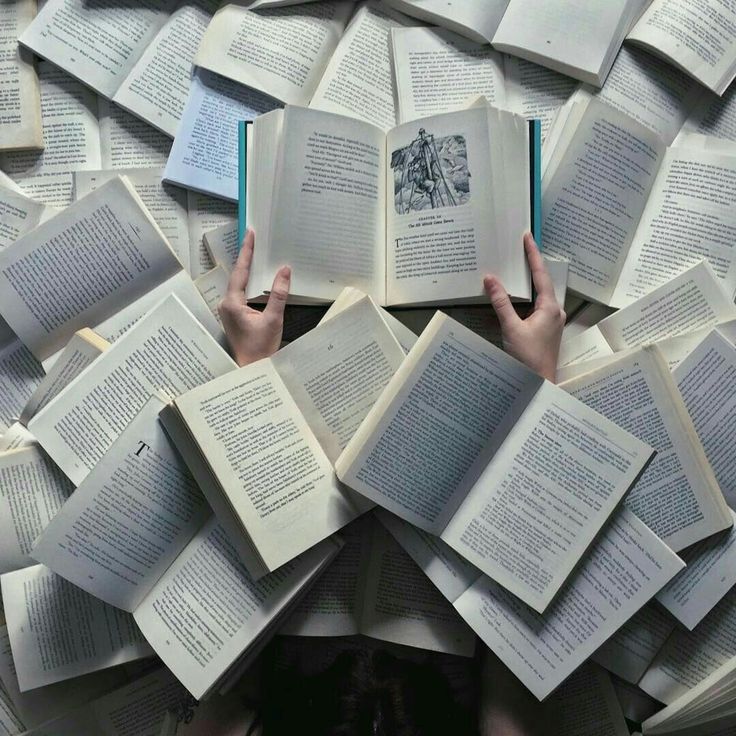 How to Meet and Attract Women Anywhere, Anyplace, Anytime – by Logan Edwards
If you are a guy that needs this then this author teaches the pick-up art theory AND techniques for meeting and attracting women. Over the past ten years, he has devoted his life to unlocking the secrets of the male/female mating dynamic. Part psychologist, part salesman, part ladies man, he is currently traveling the world, working one-on-one teaching men how to better attract beautiful women.
– by Ron Lewis
This little paperback delivers specific, detailed advice how and where to meet women today, how to talk to them, how to ask a woman out, how to prepare for a date and keep date conversation flowing.
Secrets for Single Men – by Molly Winans
This book contains the hidden truths from a woman's mind to help men develop a playing strategy and to keep them out of the doghouse. This is not a rulebook or a reprimand for poor behavior.
It is a book of secrets and funny stories, written by a dating veteran who loves men and wants to share her ideas on making dating easier for them.
Every Man's Guide to Online Dating – by Shane Andrew
This author claims to have a proven system that shows you how to get the exact women you want for using online dating. Plus its written by a man for men.
The 11 Rules for Finding a Woman & Making Her Happy – by James Bassil
A book by the Editor and Chief of Men's magazine writes is an indispensable handbook filled with fundamentals that every man can use to enter into or maintain a happy, healthy relationship.
The A Game Guide to Meeting Beautiful Women – Logan Edwards
In his international bestseller, Secrets of the A Game, Logan Edwards revealed the secrets behind what women find irresistible about men. Now, in his eagerly anticipated companion book, Edwards dives deeper into the mysteries of how to approach women to create instant rapport and attraction.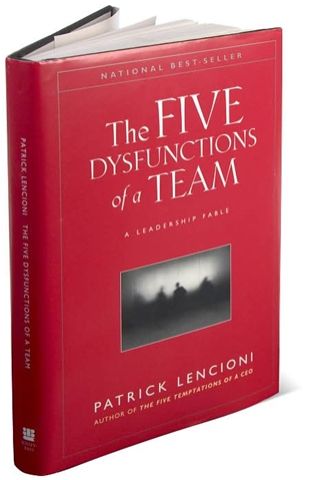 From body language to voice tonality, you'll learn step-by-step instructions that anyone can follow to meet women anywhere you go.
A Handbook for Beginners – by Kellie Stenzel
This is not a dating guide but I figure if you are the kind of guy who loves golf and offer to teach single women between your age demographic how to golf, then you'd be surrounded with choices . . . just a thought.
While recovering from the flu, I'm going to grab a good book to put myself in the head space of putting myself out there. Remember to enjoy this time of dating discovery. Who knows – maybe we'll meet in a bookstore . . .
What great books on dreaming or dating have you read recently?
Veronica
Veronica rotated off 8 Women Dream in December of 2010 after successfully completing 2 dreams.
Contributor Dream Stories
Enjoy this special 8WomenDream Guest Contributor story submitted by new and experienced big dreamers throughout the world, edited and published to capture a dream perspective from different points of view.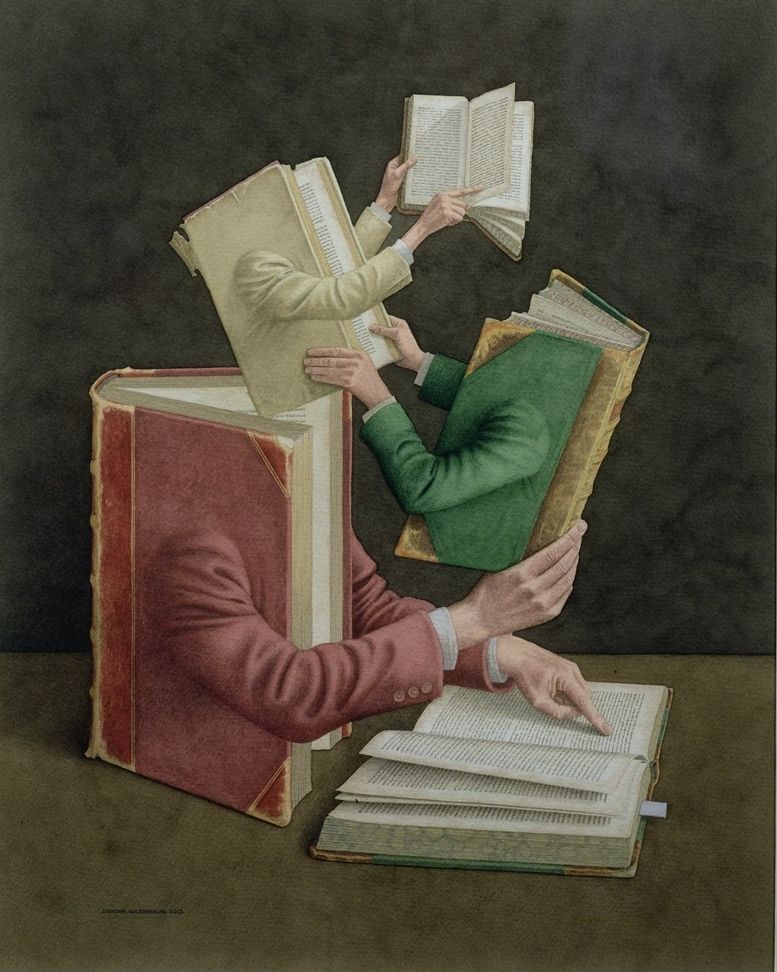 Do you have a personal dream story to share with 8WomenDream readers? Click here to learn how to submit dream big articles for consideration.
Note: Articles by Guest Post Contributors may contain affiliate links and may be compensated if you make a purchase after clicking on an affiliate link.
Overcoming Commitment Anxiety (Part Two)
In last week's blog post I introduced the notion that  so-called 'commitment anxiety' can actually be a fear of intimacy masquerading as being picky, and that this fear of intimacy stems from the roles we played growing up in our family of origin. I referred frequently to the newly released book, Learning to Commit: The Best Time to Work on Your Marriage is When You're Single, by my friend and former colleague, Avrum Nadigel.
To briefly recap, many of our intimacy issues can be explained by the concept of 'differentiation,' a fundamental tenet of Bowen's Family Systems Therapy. Differentiation refers to how evolved our sense of self is; essentially, how successfully we have been able to develop our own wants, needs, interests, and emotional life separate from the ones with which we grew up.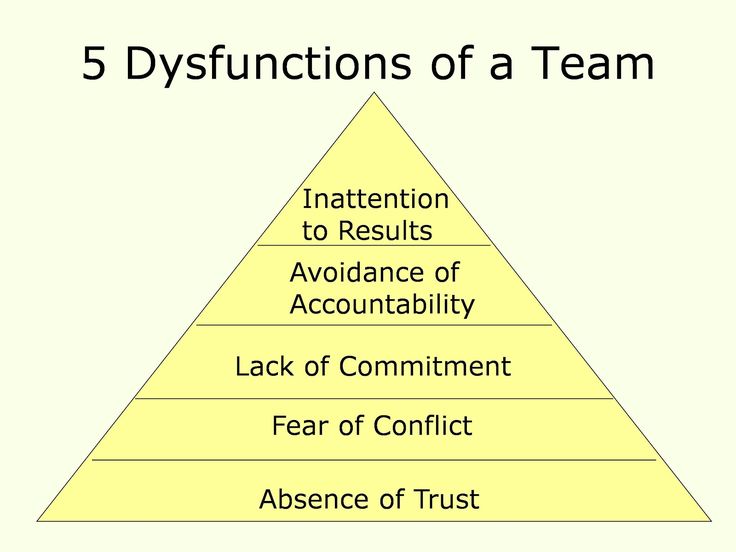 While experiencing some anxiety as we build intimate relationships in adulthood is normal, those of us with lower levels of differentiation are guided by an 'invisible hand' when searching for a mate, as though an underlying family narrative stealthily leads your dating process. What looks on the surface like "It always starts off so well, but then things fall apart," may be an indication that your sense of self is still lodged within the crucible of your original family (for a more complete version of how this plays out, take a few minutes to read last week's post).
Avrum's book is peppered with honest and entertaining anecdotes about his own tribulations as a low-differentiation dater, and his personal trajectory from despondent commitment-phobe to embracing the 'full catastrophe' of marriage and parenthood. It's clear that his inspiration for this book was spawned both by the patterns he noticed in his clients and his own personal experiences learning to commit. Avrum humorously (and, I should say, bravely) takes us through his own process, which is marked by longing for closeness and intimacy, but reflexively becoming repelled by prospective partners when they showed the earliest signs of needing him.
He astutely calls himself out on the source of this pattern, which in turn will lead any thoughtful reader to scratch the surface on their own romantic history and relationship dynamics.
I know better, but I can't resist pestering Avrum:
"Sometimes, isn't it true that you just haven't met the right person? When is it "low differentiation," and when is it just plain bad luck?" 
I see Avrum patiently purse his lips on the grainy resolution Skype window.
He agrees readily that sure: sometimes it's just not a good fit. True to his dogged nature, though, Avrum stays his family systems oriented course. The litmus test, he suggests, is performed by stepping back and taking a look at one's overall pattern of dating and intimacy, rather than just the person they happen to be considering at the moment. If you have a history of dismissing people before there is really an opportunity to allow the intimacy to grow, this could well be an issue of commitment anxiety, rather than goodness of fit.
As Avrum is explaining this to me, it dawns on me why the whole scope of his book is directed towards people who are between relationships. Being single provides us with a golden opportunity to "strike while the iron's cold." In other words, when we're in a relationship or dating, we get so caught up in the excitement and anxiety of that person and the ensuing dynamics that it can be hard to possess the neutrality and objectivity to step back and see our patterns clearly. Because we're not under the gun to make something work out, it allows us to take a slower, more big picture approach to overcoming the hang-ups that stand in our way of experiencing a long term relationship that is both deeply intimate while still preserving our autonomy and sense of self. 
And if you want a little teaser, here are some of the ways we go about investigating our patterns, differentiating ourselves, and, ultimately, getting out of our own way:
Avrum suggests drawing a timeline of all your intimate relationships: when they started, how long they lasted, and why they ended.
To be Shakespearean for a moment, it is crucial to know thyself, and to thine own self be true. In other words: take careful stock of your values, what you want out of life, and what characteristics are important to you in a partner. This helps you be more nuanced and clear headed when going through the (already potentially awkward) process of dating and building intimacy
Talk to your parents or even your grandparents about their own struggles  - with intimacy, with their marriages, and with their parents. This allows you to take a more macro and systemic view of your own personal struggles.
Be honest with yourself about when your commitment anxiety is being triggered. Develop enough insight to be able to tell the difference between your stuff and your date or partner's stuff
As a therapist specialising in relationships (isn't all therapy about relationships, really?), I love to see my clients being able to ride out anxiety provoking situations, particularly with regards to intimacy and connection.
Becoming truly close to another person inevitably requires taking HUGE emotional risks, and when we are aware of our hang-ups (not a clinical term), we are so much more likely to catch ourselves in the act of ducking for cover. Once we identify our fear-based patterns, we can't "un-know" them: it then behooves us to guide ourselves (hopefully patiently, kindly) through the sometimes uncomfortable process of being in relationship.
Fear 📚 - top of the best literature on the topic
Fear 📚 - top of the best literature on the topic | Read and listen online on MyBook
What to choose
Library
Subscription
📖Knigi
🎧Audioknigi
👌 Basic books
🔥 Books 9000 📖Books
🎧Audiobooks
👌Free books
🔥New
❤️Top books
🎙 Top Audiobook
🎙 Make up your podcast
Home
Library
Topics
Fear
Sort
filters
Filters
Proceedings of closeness. How to stop being defensive and start loving
Ilse Sand
Premium
The human psyche is merciful: we forget too unpleasant and painful situations and emotions to live normally. However, normal does not mean happy. Behind a high fence it is difficult to see the beauty of the world and it is difficult to make acquaintance with new people. Danish psychotherapist Ilse Sand on p...
Corrupted
Penelope Douglas
Premium
Penelope Douglas is a young and promising author whose books The Aggressor and Before You became New York Times bestsellers.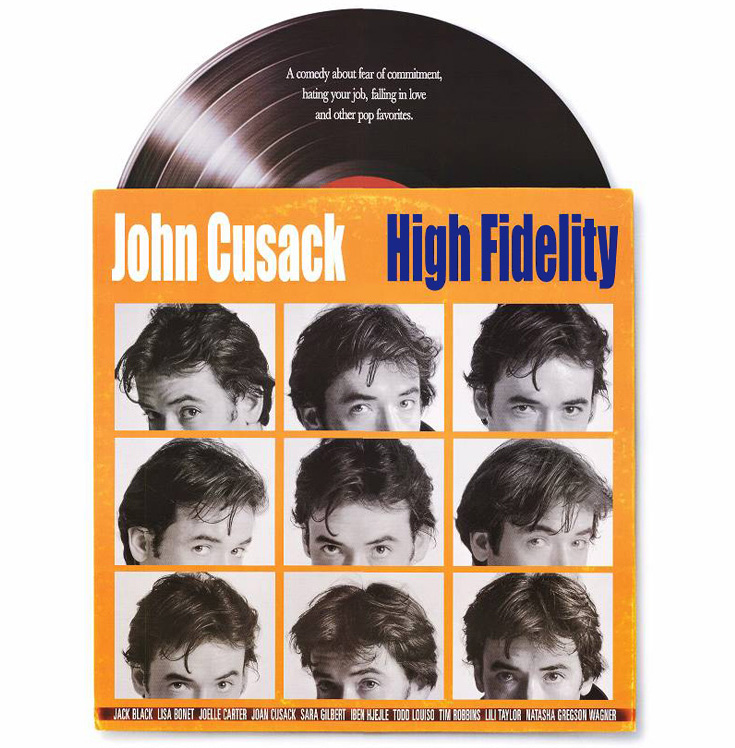 The works have amazed readers around the world with a combination of anger, passion, pain and love. In the new book - "Spoiled" - Douglas does not change his principles and develops a line... react to noise or fuss, quickly get tired of society and love solitude. These people subtly feel the world and pay attention to the smallest details, so they often make excellent poets, artists and ...
Fear, but do
John Mann
Premium
Former commando and successful entrepreneur Brandon Webb knows fear well. Fear helped Webb stay alive in extreme situations and it also helps in a peaceful life. The author argues that fear cannot be defeated, but you can make it your ally. To do this, the book offers a program...
Looking into the sun. Life without fear of death
Irvin Yalom
Premium
New edition of the bestseller of the famous American psychotherapist and writer Irvin Yalom. The topic raised in this book is sharp and painful, it is rarely brought up for open discussion.
But all people have a fear of death in one form or another, it's just that usually we try to throw thoughts about a limb into... their plans, because they themselves erect obstacles on the way to their dream. After analyzing 40 patterns of self-destructive behavior that prevent the fulfillment of desires, the authors of the book compiled practical recommendations for overcoming...
Pill against fear
Andrey Kurpatov
Premium
A truly happy life is a life free from fear. To get rid of fear, by and large, is not difficult. You only need to know how it arises, where it "hides" and how to "smoke" it from there. The book "1 Top Secret Fear Pill" will reveal to you the nature of your fears and teach you how to...
Bad joke
Alexander Vargo
Premium
She has long forgotten about her ex. She now has a new boyfriend. He's good and not scary at all. Even here, in the deserted reserved highlands, at the foot of the Cliff of Dreams.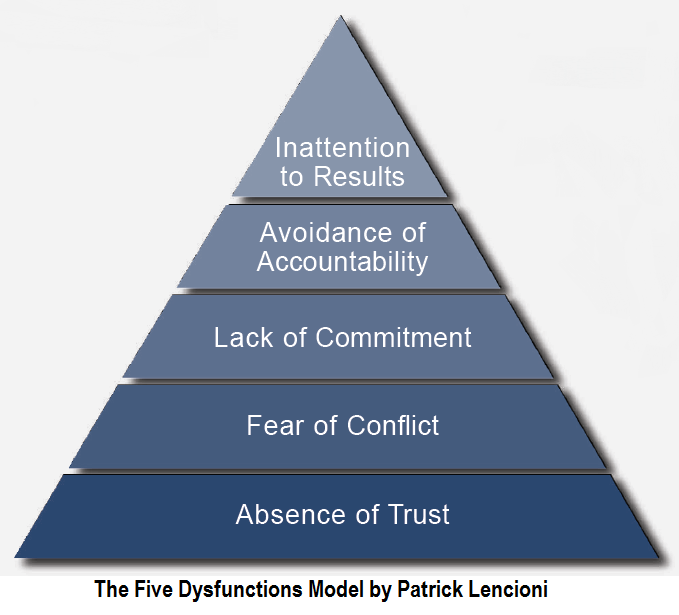 Silence. Peace. Majestic mountains... But she constantly receives some creepy sms with threats. Maybe just turn it off...
Fear of intimacy: How to stop being defensive and start loving
Ilse Sand
Premium
"The human psyche is merciful: we forget too unpleasant and painful situations and emotions in order to live normally. However, normal does not mean happy. Behind a high fence it is difficult to see the beauty of the world and it is difficult to make acquaintances with new people.Danish psychotherapist Ilse Sand on p...
Gazing into the sun Life without fear of death
Irwin Yalom
Premium
New edition of the bestseller of the famous American psychotherapist and writer Irvin Yalom. The topic raised in this book is sharp and painful, it is rarely brought up for open discussion. But all people have the fear of death in one form or another, it's just that usually we try to throw out thoughts about a limb on.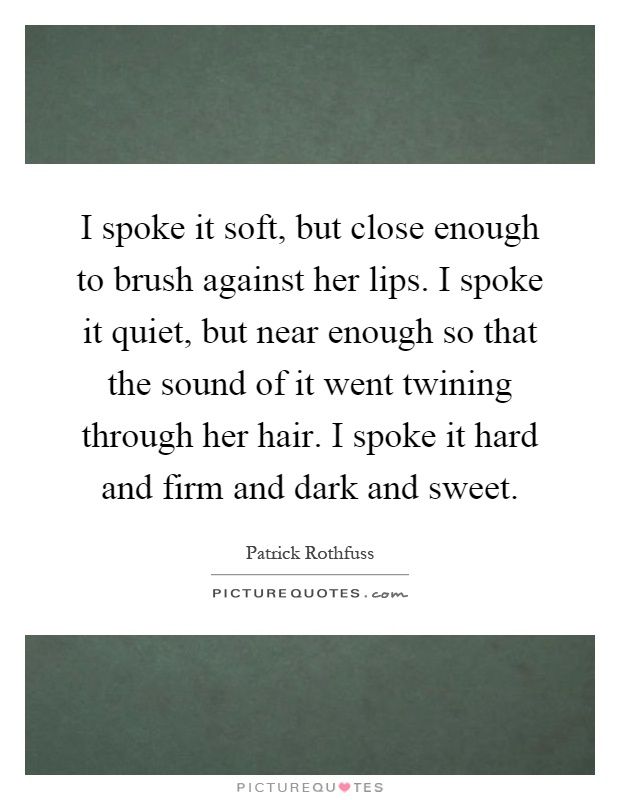 ..
Filters
Filters
A complete list of 396 popular books and audiobooks on the topic, ratings and reader reviews. Read books or listen online on the site, download the application for iOS or Android, so as not to part with your favorite books even without the Internet.
On the project
What is MyBook
Legal information
to copyright holders
Documentation
Assistance
On subscription
Buy
Free books
Give
how to pay for
Enter gift code
libraries for companies
Settings
Other projects
Publish your book
MyBook: Stories
TOP 10. Books about fear - how to overcome the fear of death
What are we humans most afraid of? What gives goosebumps, even if we hide behind the fact that there is no fear of "her"? Yes, that's right, death is the subject of our fears, because you still understand: "a bony old woman with a scythe" once, but comes to everyone.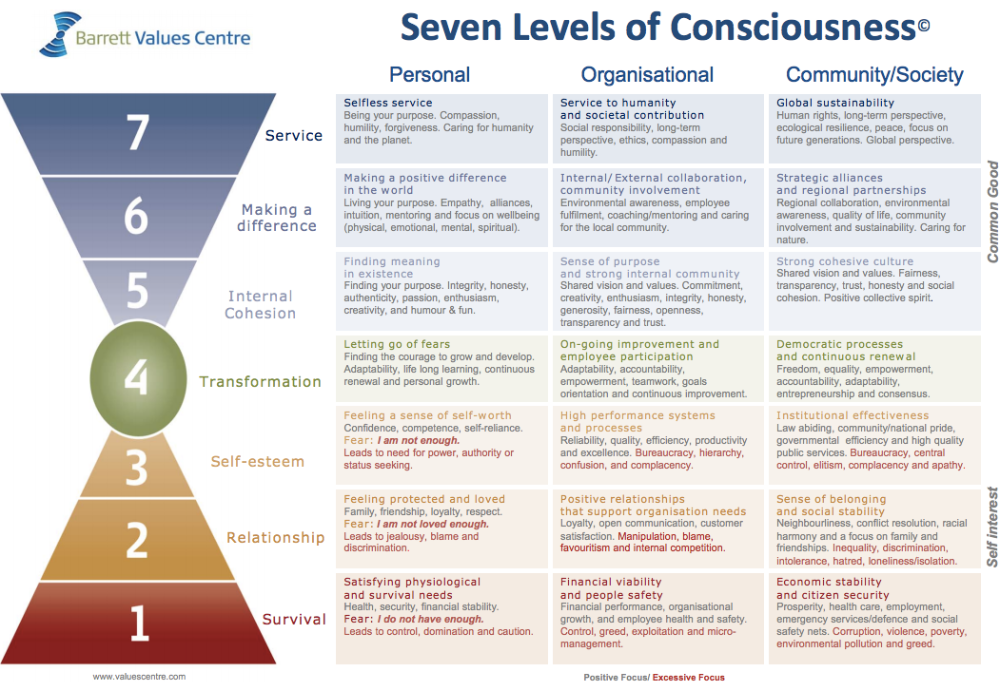 She is feared for various reasons, but one of the most common phobias is thanatophobia, which is also an obsessive inexplicable fear. How to deal with it? Understanding the reasons why such a feeling appears is already the beginning of success.
The following selection contains books about fear, in which the phenomenon itself is scientifically and clearly described with subsequent methods of struggle, the secrets of a calm life without stress and phobias.
---
1. Irvin Yalom "Peering into the sun. Life without the fear of death»
---
A unique publication by an American psychotherapist, revealing the theme of fears, in particular, the fear of death. The book contains many real stories from the life of the author, a famous doctor, and his patients. Using specific examples, he shows readers the various causes of human fear, followed by options for overcoming it. At first glance, it might seem that most people are not afraid of death. In fact, they skillfully try to hide it, do not want to think about such a fate, switch to work, family, church, etc.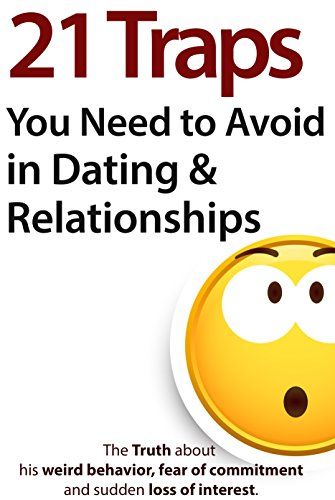 Some are afraid, but they quietly hide fear in themselves, thus causing a lot of psychological disorders, depression. Others, on the contrary, defy death by engaging in dangerous sports. The author claims that all of the above is just a hypothetical fear. People really begin to fear death only when the "old woman" is already very close. For example, war, the death of relatives, or one's own incurable disease. In the examples presented, the degree of fear and understanding of one's mortality, as a rule, reaches a maximum point. Despite all this, Irvin Yalom demands: fear must be overcome, it must be used for one's own benefit. After all, this is the only way to truly enjoy life.
I want to read
---
2. Gail Dvoskin "The Sedona Method. How to get rid of emotional problems»
---
The book will help you get rid of annoying emotional states by the method of self-liberation. The described method will tell you how to effectively deal with weighting negativity, far-fetched problems, as well as other unpleasant emotions that interfere with a happy life.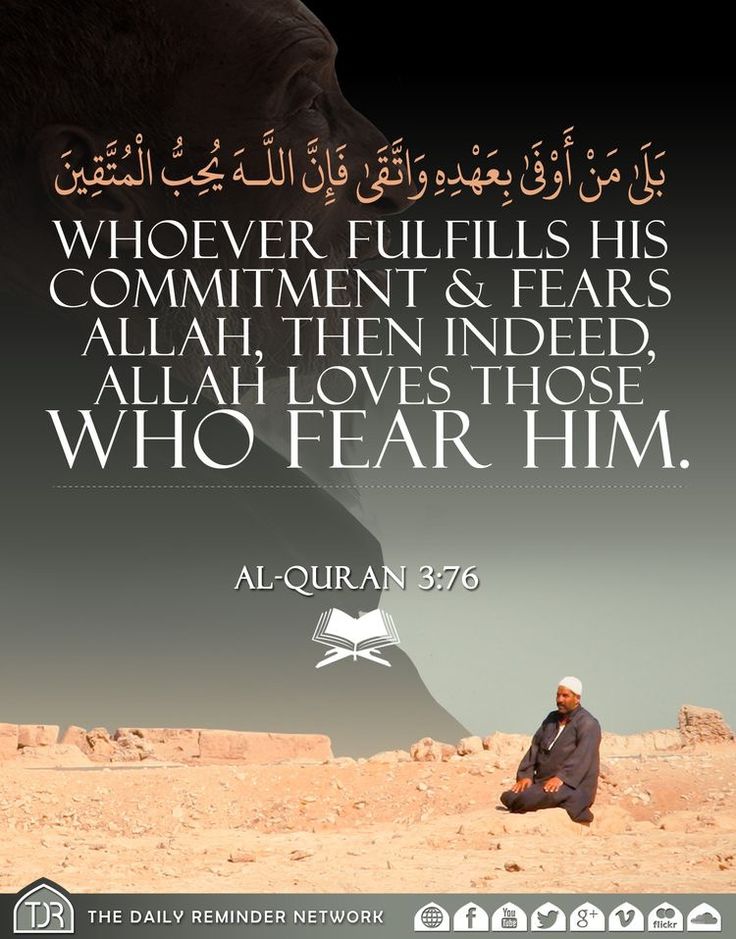 The technique is based on the indisputable fact that we are all beings with unlimited potential, and the more we experiment with the presented information blocks, the more ways we will discover for ourselves.
Want to read
---
3. David Carbonell Don't Fall into the Worry Trap
---
Are you always worried about something? Do you constantly doubt your abilities? Haven't "made friends" with cockroaches in your own head yet, and therefore your life is full of fears? Be sure to read this book! Together with her, you will finally be able to break the chain of anxiety that is constantly exhausting your body. The author gives practical advice based on his many years of practice and scientific work. After studying the work of Carbonell, you will look at life situations differently, and your brain will eventually stop programming various fears. In addition, you can get used to seeing alarm traps, so you will never fall into them again.
I want to read
---
4.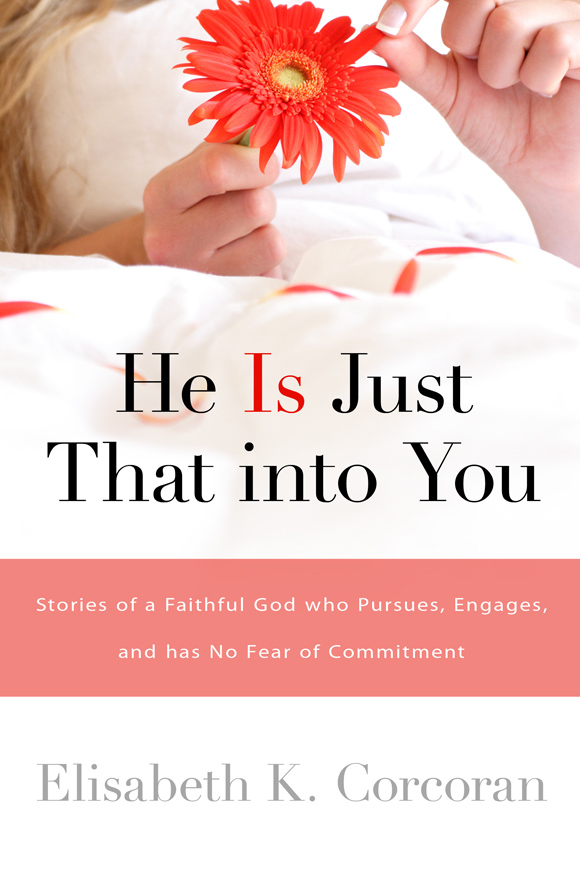 Scott Stossel "The Age of Anxiety. Fears, hopes, neuroses and the search for peace of mind"
---
From this book about fear, you will learn about the most important mental illnesses of the 21st century, methods of dealing with various phobias and depression, learn psychological stability, turn your own anxiety to your own advantage. The author opens the curtain of truth on most of the exciting issues related to fear. The book is built on a dynamic story, with examples and shocking facts, everything is considered from the point of view of psychopharmacology and biochemistry, genetics and neuroscience. An exciting story of a passionate and dynamic struggle of a person with himself!
Want to read
---
5.Henry Marsh "History of life, death and neurosurgery"
---
Drawing a fine line between life and death, this book examines fear from the side of the attending physician. Renowned neurosurgeon tells real stories of patients teetering on the brink.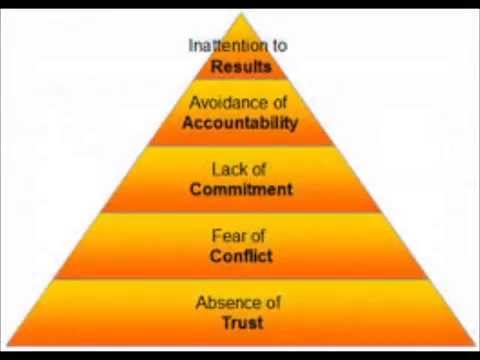 About their complex psycho-emotional states, experiences (including their own). Dedicates the reader to many moral and ethical dilemmas, the dynamics of opinions and states before making a decision about the operation, emotional feelings on the eve of complex medical manipulations. Each chapter of the book is a story about a patient and how a particular operation affected Marsh himself. There are no sharp plots in it - here is life, the life of real people, their genuine feelings and experiences.
A frank account of the reality of the hospital: without rose-colored glasses and false optimism. In some places - shocking and unpleasant, in other places - joyful and, at the same time, bitter. The complexities of the surgical case, curious cases that take place in the professional activities of a doctor, the weekdays of a doctor, his personal life and much more can be found in this publication. In fact, this is a confession in all its manifestations: about how Marsh made patients happy and about his mistakes that could cost them their lives.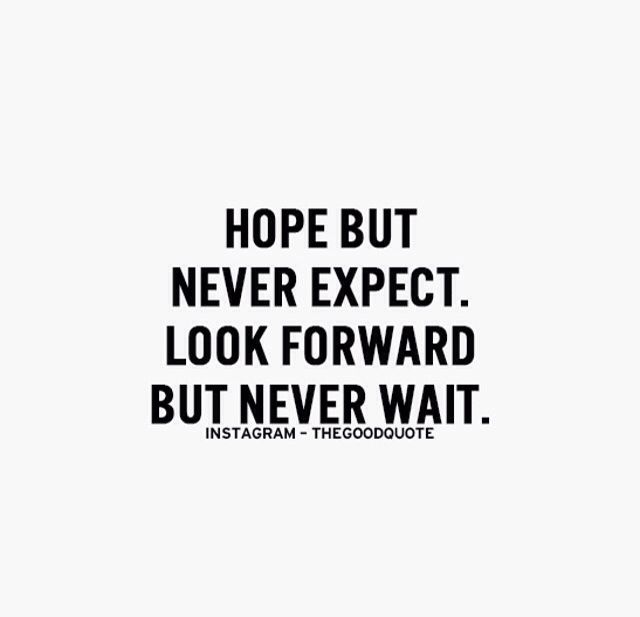 The fact that it is "fortune" and "chance" that play a huge role in the operation.
Want to read
---
6. Louise L. Hay "Letters to Louise from all over the world. Look for answers within yourself»
---
Another book of fear based on the philosophy of self-love and understanding. With her installations, Louise Hay was able to help more than one lost soul, providing real solutions to many life problems and situations in the book. It is about death and grief that the author leads the story in chapter 5. She argues that death is a natural and fairly normal part of life, which should be taken more calmly. Life is not eternal. Everyone is dying. This is fine. It is not necessary to perceive death as a defeat, it is better to consider it as a simple "stopping of the planet". The book is useful to read for those who have lost a loved one and cannot let go of the pain of loss.
I want to read
---
7. Henry Marsh "Neither sun, nor death.
---
If the author's previous book is about life and neurosurgery, then there is much less medicine, but even more openness, philosophy of life and thoughts about death.
Henry Marsh does not please readers with a belief in life after death, or rather, in the restoration of what is lost forever. As a neurosurgeon, this is the same cognitive dissonance for him as the hope of a dying person for life extension. The book makes the reader look at death differently, think about why we are afraid of it, and whether it is worth doing it at all. The author strikes with courage: he sincerely talks about the price of mistakes, about the bitterness of disappointment in people, about the sacrifices that he had to make for the sake of medicine; thinks a lot about the organization of health care in England, Ukraine and exotic Nepal.
I want to read
---
8. Andrey Goloshchapov "Anxiety, fear and panic attacks. Self-help book»
---
This material is about self-help, about how you can get rid of various types of fear, anger, stress, negative emotions and physical pain quite easily and simply.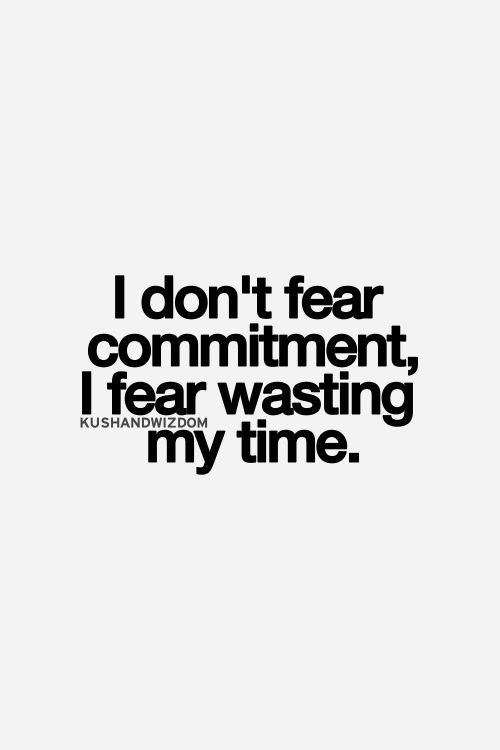 The author introduces the reader to very effective, but rather simple methods of TES and DPG. The first is based on the methods of acupuncture, says that you just need to fully concentrate your attention on the problematic topic, lightly tapping your fingers on the indicated areas of the face and body. To master the second technique, you need to simultaneously think about the problem and rotate your eyes in some directions. The presented book is filled with many auxiliary methods, instructions, tips and exercises that are perfectly combined with each other, practice alternately or simultaneously. Thanks to this publication, everyone will be able to choose an interesting technique for themselves, and thus learn to master their own fears.
Want to read
---
9. Susan Jeffers "Be afraid…but act! How to turn fear from an enemy into an ally"
---
We often do only what we are used to. We take the matter seriously only when we more or less know what the result will be.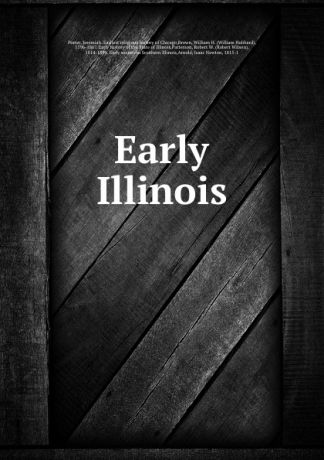 In this book about fear you will learn how to change the world you are used to. It is about a new, invaluable experience that we are so often afraid to let into our lives. This fear is explained by ignorance of the result and general weakness of the spirit. That is why Susan Jeffers decided to write a motivational guide for anyone who lacks the strength to take the first step and still get out of their comfort zone. The author quite correctly supports any decisive and cardinal changes, shows how to overcome fears and say "YES" to new circumstances, to get only the best from life.
I want to read
---
10. Mark Manson "Wittonchen don't forget about everything. Non-standard approach to problems»
---
Our life is an accumulation of problems. And it is how we overcome them that reveals us as a person. Our reactions and our attitude is what matters. The point of this book about fear is the presentation of how to prioritize correctly, which is really important in life.