Behavioral therapist degree
How to Become a Behavioral Therapist in 2022
This guide is a deep dive into what it takes to become a behavioral therapist. The guide will outline what a behavioral therapist does and how to pursue this career, as well as information that potential behavioral therapists will want to know, such as salary ranges, important certifications, and the overall job outlook for the field of behavioral therapy. 
Behavioral therapy includes many different therapeutic approaches, ranging from aversion-therapy to cognitive-behavioral therapy.  (More information about different types of behavioral therapy can be found here).
The common goal of all behavioral therapy is to help individuals identify unhealthy or potentially self-destructive behaviors and figure out ways to change them. Behavioral therapists begin with the understanding that all of a person's behaviors are learned and unhealthy actions can be changed.
Therapists following a behavioral approach will focus on each individual's current problems and behavior.
A behavioral therapist then works to help a person better understand his or her behavior and learn techniques to correct it. This approach is different from other therapeutic strategies that focus on the underlying causes of problems, such as traditional psychodynamic therapies that examine unresolved issues from childhood.  As a result, many people choose behavioral therapy because it gives them the opportunity to focus their efforts directly on changing the behavior that is disrupting their life.  
Behavioral therapists work with children and adults in a range of settings. This could include individual or group meetings with clients in hospitals, medical clinics, rehabilitation settings, and private practice.  According to healthline, behavioral therapy can be used to treat depression, anxiety, panic disorders, and anger issues. This approach is particularly useful for conditions and disorders that include concerning behavior, such as eating disorders, attention deficit hyperactivity disorder (ADHD), phobias, obsessive-compulsive disorder (OCD), self-harm, and substance abuse.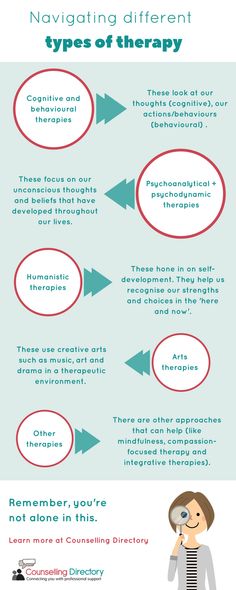 When considering this profession there is some important information to keep in mind.  
How to become a behavioral therapist
Obtain a bachelor's degree  Most employers will require a bachelor's degree in social work (BSW) or a related field, such as counseling or psychology. 
Gain relevant work experience  Practical experience working with a  specific population (such as children with autism or ADHD, or adults struggling with substance abuse) or in the applicable setting (such as hospitals or schools) can be important and is sought by many employers.  Some students gain this experience through internships during bachelors or masters degree programs.
Pursue a master's degree  Some behavior therapist positions require that applicants hold a master's in social work (MSW), psychology, counseling, or related degree. 
Obtain professional certifications  As this guide explores, there are many different certifications that behavioral therapists can pursue. These certifications may, in some instances, be required by employers as a means of  demonstrating competency in a behavioral treatment model.
Earn clinical licensure  To work in private practice, behavioral therapists are required to hold licensure as a clinical social worker (abbreviated as LCSW, LICSW or LISW) or in their area of specialty (such as licensed professional counselors (LPC) or Psychology license).  The specific requirements for clinical licensure vary by state, but for social workers this generally requires at least two years post-MSW experience, passing the ASWB clinical examination, and a specified number of hours of supervision by a licensed social worker. 
What is a behavioral therapist?
As explained by the Association for Behavioral and Cognitive Therapy, behavioral therapists  hold the perspective that each individual's current environment is the most important factor impacting their behavior. The therapist teaches procedures that are generally needed to improve each individual's self-control by learning new skills and abilities.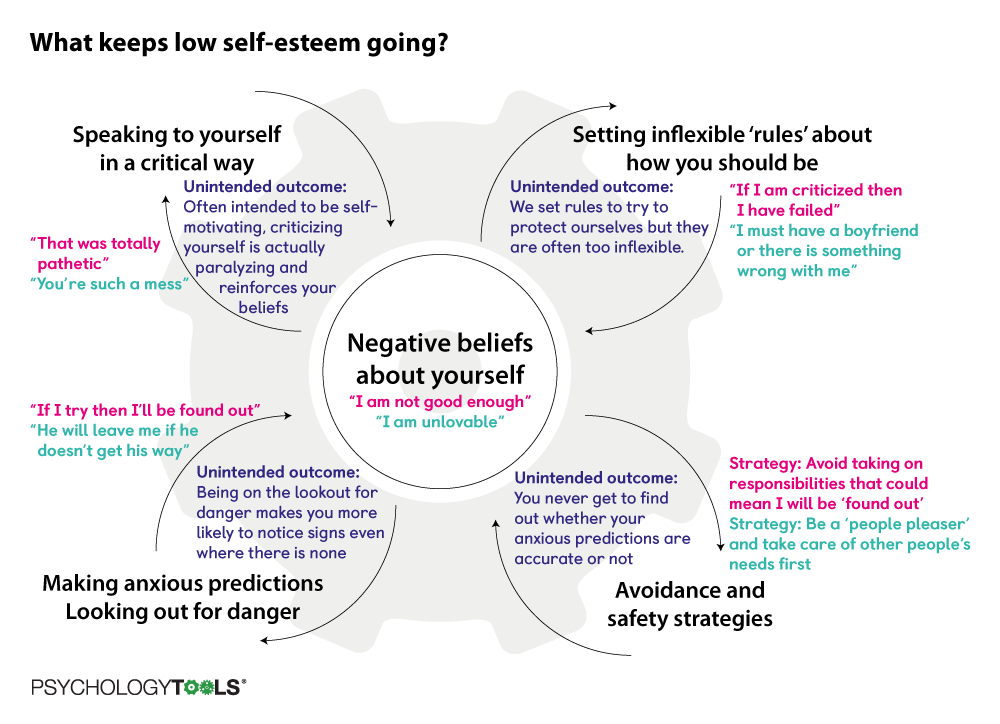 Individuals using behavioral therapy are often challenged to practice new behaviors between therapy. To ensure therapy is effective, an additional emphasis of treatment is to monitor and evaluate progress.
A behavioral therapist will meet with an individual experiencing a problematic behavior. This includes behaviors such as hair-pulling or skin-picking that can cause people harm and embarrassment, as well as phobias, anger or substance abuse concerns. In all instances, the therapist observes and measures the behavior to create a plan for change.
The next task of a behavioral therapist is to design an intervention to target the behavior. There are a wide variety of behavioral interventions. This could include classical conditioning interventions, such as token economy systems in which students are given reward for good behavior), and operant conditioning interventions, such as aversion therapy (negative stimuli with the unwanted behavior).  
Systematic desensitization is another behavioral intervention that helps people to gradually reduce their fear response to a phobia.
  Cognitive-behavioral therapy (CBT) is a popular approach that includes behavioral therapy. CBT combines a focus on moods and thoughts with interventions that target actions and behaviors. More information about these and other behavioral therapy interventions can be found here.
As the behavioral therapist designs and implements an intervention, the individual (and parents or families for some) are helped to understand ways to change their behavior. This often involves teaching skills, such as deep breathing or other coping techniques, that the client practices outside of session. The intervention may require learning and practicing a series of skills that are combined to allow the individual to change behavior that brought them to treatment.
A behavior therapist will then work to monitor and evaluate each client's progress. This may require revisiting interventions and making any changes needed to increase their effectiveness.  By continually measuring progress in the context of the actual problem behavior, clients better understand treatment effectiveness as well as the factors in their environment that lead to the behavior.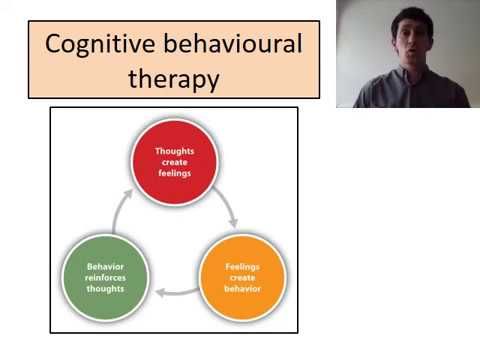 Behavioral therapist requirements and skills
Educational requirements
Bachelor's degree, often in social work, counseling, psychology or a related field
Masters degree in social work or counseling (and in some instances doctoral degrees) are required for positions that provide more services with less supervision
Background knowledge
Behavioral therapy theories, such as classical and operant conditioning
Behavioral treatment interventions, such as aversion therapy, cognitive-behavioral therapy, dialectical behavioral therapy, etc.
Mental health conditions of the population being served, such as obsessive-compulsive disorder, autism, substance abuse disorder, etc.
Research methods and design, such as ability to measure effectiveness of treatments
Skills
Listening, empathy, and interpersonal skills
Ability to engage and motivate clients
Verbal and written communication skills
Problem-solving, particularly to help clients identify solutions to complex problems
Patience and ability to work with clients who are in distress or angry
Attention to detail to observe and record behavioral changes
What do behavioral therapists do?
The job of a behavior therapist will vary depending on the clients they are helping and work setting.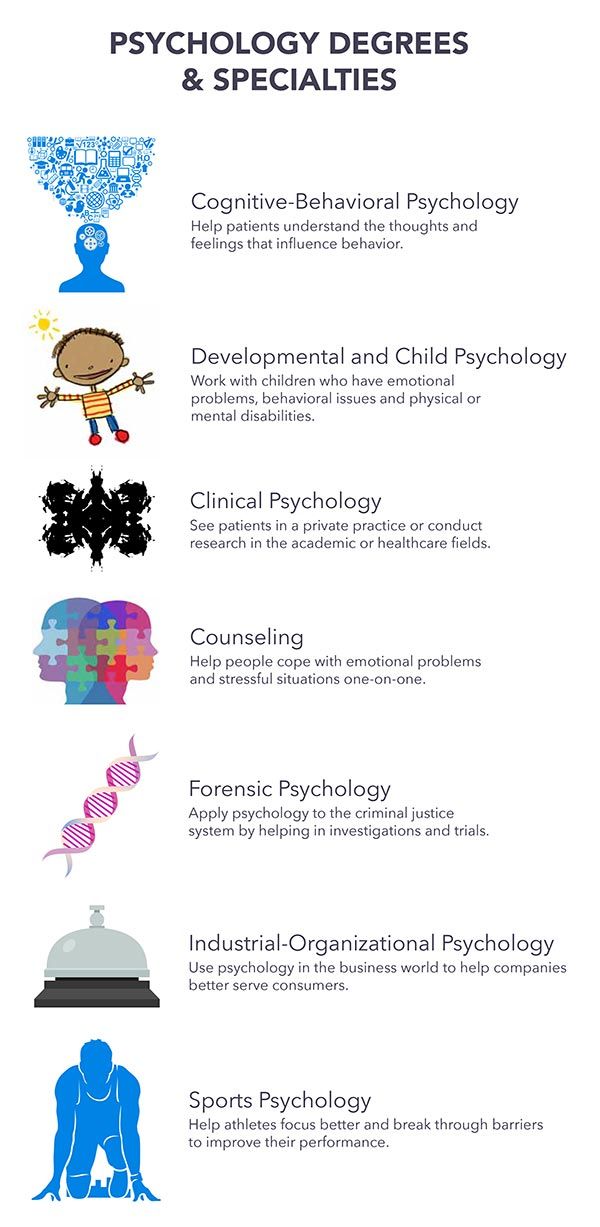 For example, therapists that work with children will need to work closely with parents to implement and monitor the effectiveness of treatments. (An article detailing the use of behavioral therapy for children with ADHD can be found here.).  
In many instances, behavioral therapists assist clients with fears or behaviors that are disrupting their lives. This hypothetical explores a behavioral therapist's role in helping a client overcome his phobia:
A new client arrives seeking help for his phobia of elevators. He began a new job in a building with an elevator and has relied on taking the stairs. Recently, he experienced an embarrassing incident of overwhelming anxiety when trying to ride up the elevator with work colleagues. Now, even entering the lobby of his work has led to surges of fear. The client visits the behavioral therapist desperate for a solution, but even thinking about elevators has become overwhelming.
The behavioral therapist has a private practice that specializes in treating phobias using exposure therapy.
The therapist begins by understanding the client's behavior and the circumstances in which it arises. In gaining this background, the therapist and client come to a shared understanding of the concerning behavior.
Here, the therapist notices that even the thought of elevators overwhelms the client. The first step becomes helping the client identify or learn a couple basic coping strategies to use when the fear starts building. The therapist models two breathing and ground techniques that the client will continue to practice between sessions.
The behavioral therapist is also beginning to form the longer-term plan for helping this client.  The exposure therapy model will involve gradually exposing the client to elevators so he can begin to overcome his phobia. The therapist will start with some pictures of elevators and a video about how elevators work.
In the next session, the client begins with reviewing the pictures and video, while taking breaks to calm when his anxiety builds.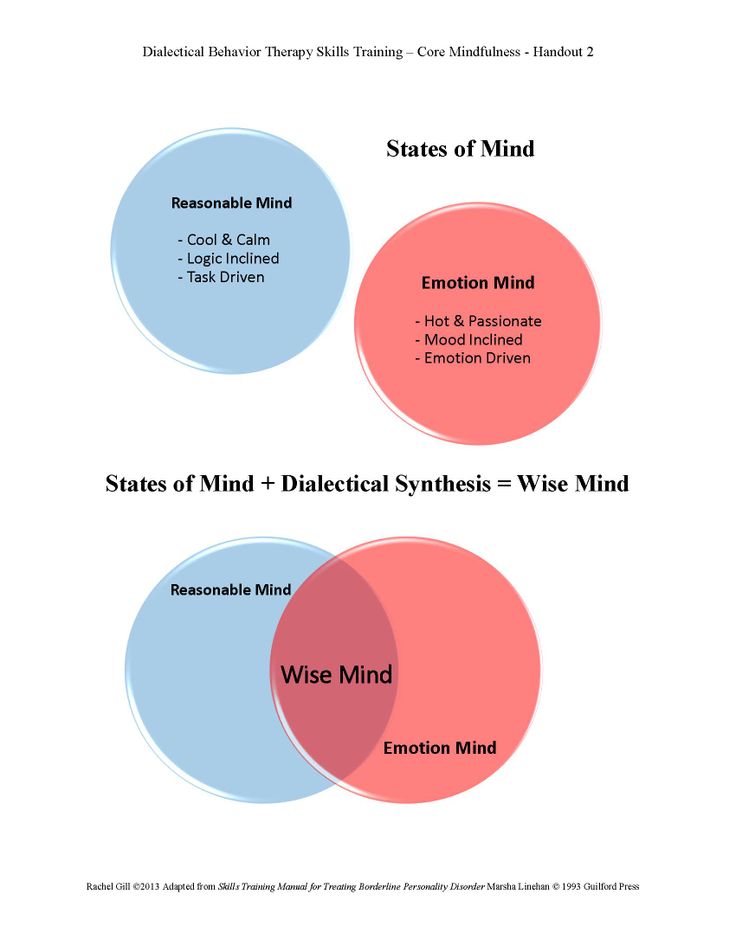 He leaves empowered after overcoming this first step. The therapist continues to plan the exposure process that will unfold over a series of meetings. This includes the client going to look at an elevator, followed by stepping into one, riding an empty elevator with the therapist, and eventually overcoming the phobia.  By the end of his work with the behavioral therapist, the client has built the ability to ride in the elevator.
Behavioral therapist job description
Behavioral therapists work in different settings, such as hospitals, community health centers, medical clinics or private practice. The precise duties will vary depending on the setting.  As explained by jobhero.com, the most common functions of behavioral therapists in clinical settings, this job can include:
Collecting data about client's behavior through observation, interviews and counseling sessions
Diagnosing specific disorders, such as anxiety or obsessive-compulsive disorders (such as hair-pulling)
Assess how client behavior impacts personal and professional functioning
Design treatment interventions to help with targeted behavior
Assist clients in building skills to manage their disorder, such as communication or coping skills
Help clients implement treatment interventions in meetings and in between sessions
Maintain documentation to ensure treatments are effective
Collaborate with families to implement or evaluate treatment
Evaluate potential alternative treatment plans
Additional behavioral therapist special training and certifications
As this guide explores, behavioral therapists commonly focus on specific behavioral conditions (such as hair pulling or skin-picking) or utilize certain treatment models (such as systematic desensitization or cognitive-behavioral therapy).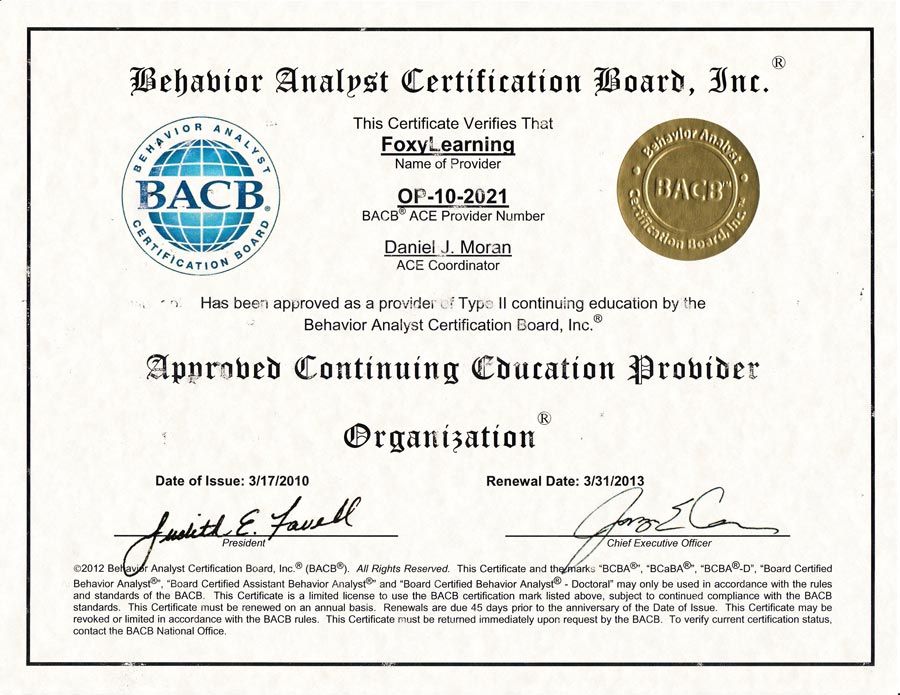 Social workers or other mental health professionals seeking careers as behavioral therapists often pursue specialized training that is specific to the condition or treatment model.
Behavioral therapists working with obsessive-compulsive disorder (OCD) and related conditions can pursue relevant training with the International OCD Foundation's Behavior Therapy Training Institute. This includes two levels of training in a specific behavioral therapy model (known as exposure and response prevention therapy (ERP)), and a specialized course for therapists working with children and adolescents.
Behavior therapists will often utilize professional associations to advance their knowledge.  The Association for Contextual Behavioral Science is a key resource for information on two core behavioral treatment models: Acceptance and Commitment Therapy (ACT) and Relational Frame Theory (RFT).  There is no formal certification for ACT and behavior therapists can learn more here.  The Association for Behavioral and Cognitive Therapy (ABCT) is another key resource for professionals, including how to gain competency in evidence-based behavioral practice (EBBP).

The popularity of cognitive-behavioral therapy treatment models has led to a wide variety of training and certification options. This includes the National Association of Cognitive and Behavioral Therapist's four levels of certification and training at the Beck Institute. Those wanting to learn more should reference the Academy of Cognitive and Behavioral Therapies list of training programs, which includes opportunities in every region of the United States, as well as distance and international options.
Multiple options also exist for training in dialectical behavioral therapy (DBT), including through the Evergreen Certification Institute and the Treatment Implementation Collaborative. 
Behavioral therapist career outlook
The Bureau of Labor Statistics predicts a 22 percent increase in jobs for substance abuse, behavioral disorder and mental health counselors for the 2018-2028 period. This increase translates to 68,500 new jobs. This rate of growth is significantly higher than the 12 percent expected growth for counselors, social workers and other community and social service specialists during this same time period.
The career outlook for behavioral therapists is driven by the popularity of behavioral techniques, particularly cognitive-behavioral therapy, for many populations and settings. One such example is the  increased use of behavioral therapy for a range of juvenile and adult offenders in the criminal justice settings (both in institutions and community). Behavioral therapy is also a key treatment for veterans experiencing a number of mental health conditions. (Those wanting to learn more can visit Veteran's Administration for information on treatments for anxiety, depression and substance abuse).
Behavioral therapist salary  
According to data prepared by the Bureau of Labor Statistics, in 2018 counselors working with behavioral disorders earned a median salary of $44,630. The work setting was a key variable impacting salary.  Behavioral therapists in government industries earned more (median salary of $51,690) than those in hospitals (median salary of $48,310) or mental health and substance abuse facilities (median salary of $43,120 for outpatient and $38,190 for residential).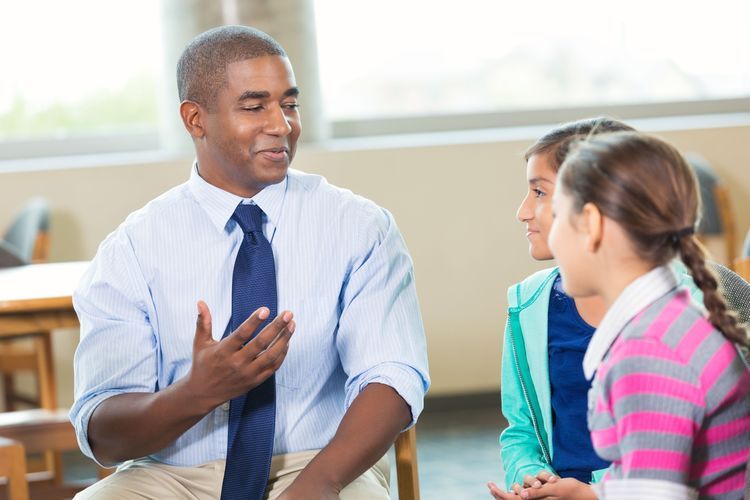 The pay for behavioral health therapists will vary by region. The highest annual mean wages are in Utah ($66,330), Alaska ($62,290), District of Columbia ($59,850), Oregon ($59,390), and New Jersey ($58,410). The Bureau of Labor Statistics can be consulted for a state-by-state breakdown of this salary data.  
What are the Requirements to Become a Behavioral Therapist?
What is a Behavioral Therapist?
Behavioral therapists, or behaviorists, work with patients who have behavior problems such as anorexia, phobias, obesity, and troubled interpersonal relationships.
Behaviorists concentrate on the maladaptive behavior and what caused it to help clients learn new, more appropriate behaviors. Earlier work showed that behavior is learned when a certain stimulus is paired with a certain behavior. For instance, learning that smoking cigarettes brings satisfaction during a restful break might be unlearned so that break time can involve healthier habits.
Behavioral therapists communicate with patients on a one to one basis, learning what difficulties patients are having and what led up to those difficulties.
Communication continues as the patient and therapist work to alter the patient's behavior.
Therapists steadily maintain documentation of what is being done and how well the patient is responding. Behavioral therapists also attend meetings with other members of the team to discuss the patient's progress and alter therapy if necessary.
Where Does a Behavioral Therapist Work?
Behavioral therapists work in a variety of environments. Hospitals, schools, juvenile detention facilities, the correctional system, probation offices, and clinics are some of the workplaces where behaviorists can make a difference.
Related: How to Become a Cognitive Behavioral Therapist
What are the Requirements to Become a Behavioral Therapist?
Education
There are three levels of behaviorists, all of which require a university education. Board Certified Behavior Analyst (BCBA) requires a master's degree. A Board Certified Behavior Analyst with a doctorate is designated BCBA-D.
A Board Certified Assistant Behavior Analyst (BCaBA) requires a bachelor's degree.
A university bachelor's degree takes four academic years to complete. A typical program might consist of general education, philosophy, life science, physics or chemistry, math or computer science, basic psychology, and upper division psychology courses in various specialties. Some upper division courses might include abnormal psychology, clinical psychology, and developmental psychology, to name just a few.
Students should check university catalogs to learn which schools offer undergraduate courses in behavioral psychology. The University of California in San Diego, for instance, offers an undergraduate program in the discipline.
If the course you want is not listed, many universities may allow independent study under the supervision of a professor with knowledge in your particular interest. Internship courses allow students to acquire supervised experience in clinical settings, schools, and other "real life" facilities.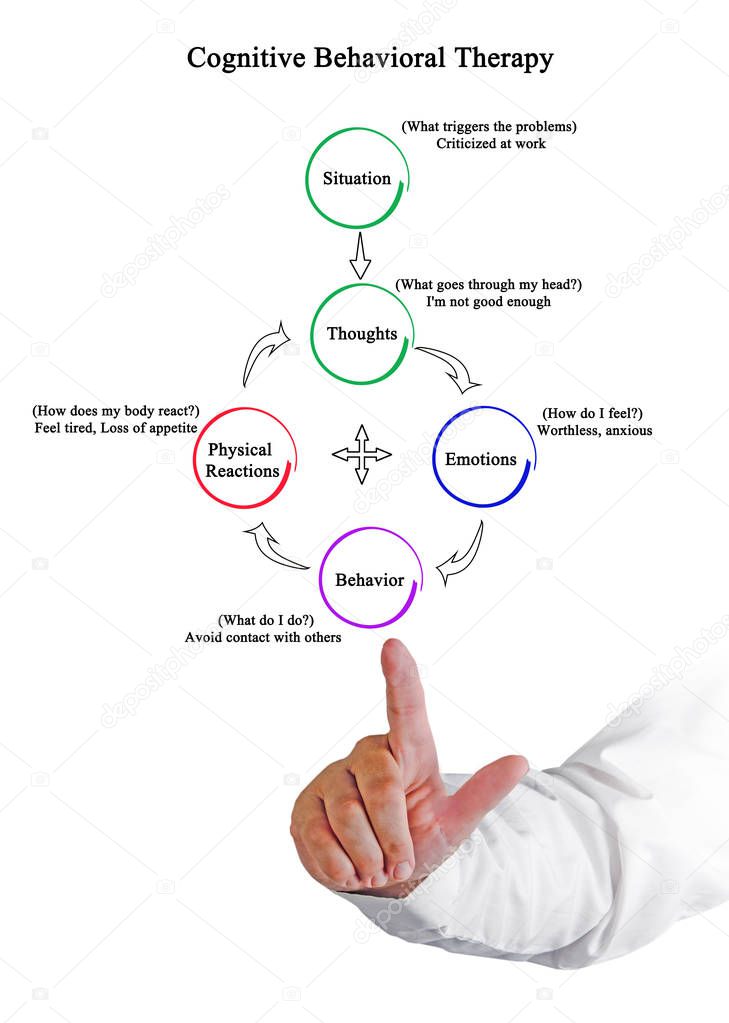 Related: Becoming a Behavioral Psychologist
Master's programs prepare students for supervisory roles in behavioral science. Typical programs offer courses that help students to understand the theoretical and practical aspects of behavioral psychology. At East Michigan University, for example, philosophy, science of behavior, and statistics are included, along with electives.
Students who are research oriented have the chance to write a thesis if they are so inclined. A practicum gives students the opportunity for supervised interaction with patients. A master's degree helps students who want to prepare for a supervisory role.
PhD programs also exist, almost exclusively for those who want to teach behavioral therapy or perform research. Some individuals with doctoral degrees also become supervisors of clinics.
PhD candidates perform research to add to the body of knowledge in behavioral science and counseling. A new candidate to the program chooses a committee of professors to guide him or her in designing, executing, and communicating a thesis.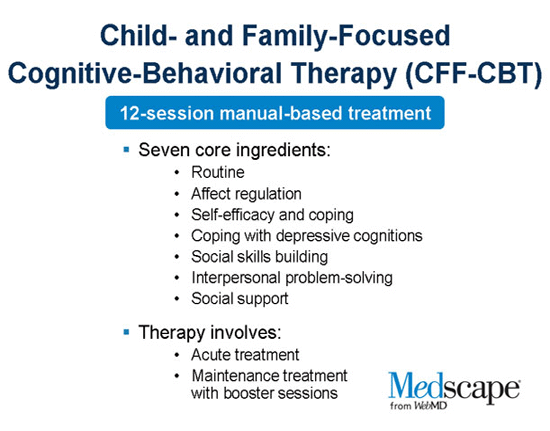 Students should check graduate school catalogs and speak to faculty to find a schools emphasizing subjects of particular interest.
Johns Hopkins Bloomberg School of Public Health, for instance, offers two research routes. One emphasizes health education and communication while the other emphasizes social and psychological influences on health. Students should start early researching which schools offer the kinds of studies that particularly interest them.
Licensure
State licensure is required in order to practice as a behavior therapist in a given jurisdiction. Individual state boards of health care have varying requirements for licensure in their jurisdictions. Illinois is one state that requires an exam administered by the Behavior Analyst Certification Board, as well as verification of education, supervised experience, and a written care plan that the candidate has produced for a patient.
Arizona, on the other hand, requires a graduate degree and supervised experience.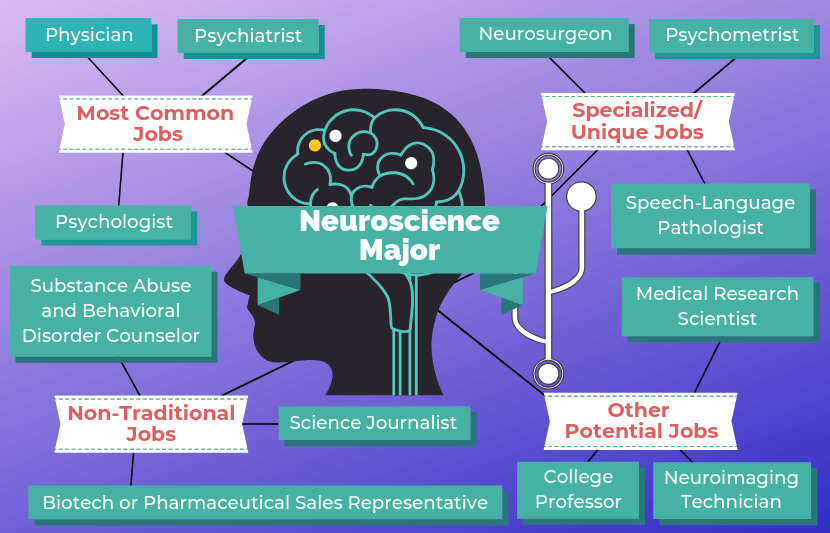 Students should look up requirements in states where they intend to practice and check periodically for changes.
Behavior Analyst Certification board exam typically covers:
Measurement in behavioral science
Experimental design
Fundamental elements of Behavior change
Specific behavior change procedures
Behavior change systems
Identification of problems
Assessment
Intervention
Implementation, management and supervision
Client-centered responsibilities
Another credentialing body is the National Association of Cognitive-Behavioral Therapists (NACBT). Certified Cognitive-Behavioral Therapist and Diplomate in Cognitive-Behavioral Therapy are two relevant credentials provided by the NACBT. A graduate degree as well as a number of years of experience in the field are required for either credential.
What Skills are Required for a Behavioral Therapist?
Interpersonal skills and leadership ability are important in the profession.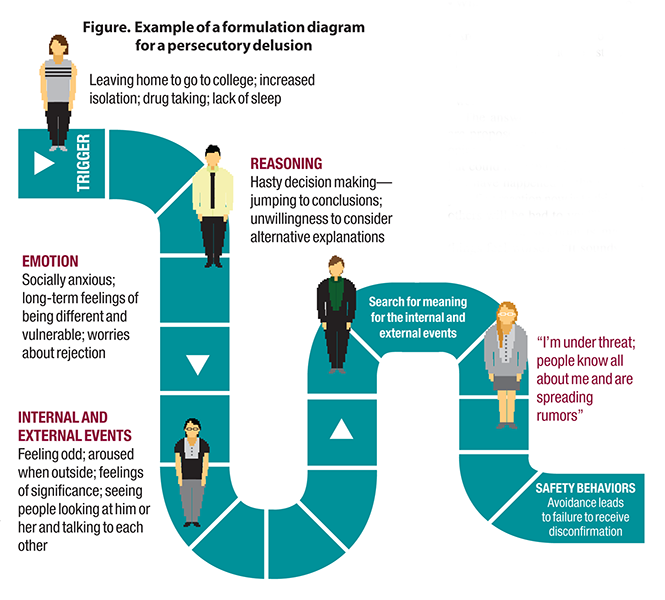 Behavioral therapists need to be able to create a trusting, safe environment where patients feel free to discuss their problems without being judged. They need to listen actively while directing conversation to problem areas in the patient's life.
Analytical skills are important for assessing patients' problems and needs for intervention. Therapists need to be able to plan intervention, assess how well the process is working, and decide either to stay the course or implement a new plan.
Behavior therapists need to work as integral members of a team and show confidence so that the patient will feel assured that his or her treatment will be effective. Business and accounting skills are important for behavior counselors who go into private practice.
What is the Salary and Job Outlook for Behavioral Therapists?
Individual salaries vary according to work settings, states, and patient load. As the need for therapists increases, salaries are also likely to increase. According to Payscale, a Board Certified Behavior Analyst (BCBA) on average earns $66,660 per year.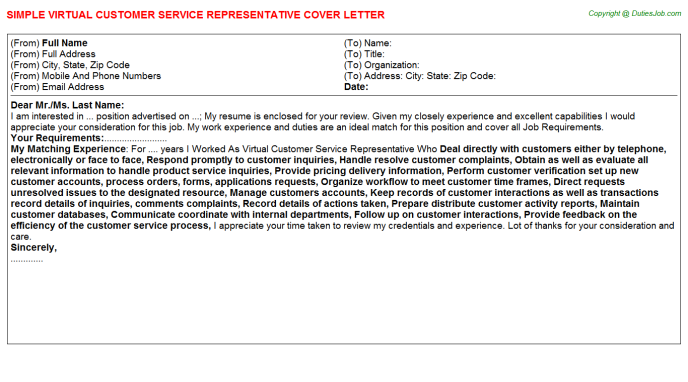 Some professionals earn over $90,000 per year (April 2022 data).
The outlook for health care professions is good. The Affordable Care Act has made universal health care possible. As the baby boomer generation continues to mature, many patients will need help dealing with with the changes that come with age. Jobs in mental health are expected to grow faster than the general job market at least up until the year 2031 (BLS).

What Can You Do With a Degree in Behavioral Psychology?
Behavioral psychology is a widely varied field in which qualified psychologists can find work of all manner and sorts. Many behavioral psychologists work in research, conducting studies and experiments on crucial psychological questions, such as the nature of behavioral health disorders or the efficacy of behavioral interventions to address such disorders.
Other behavioral psychologists work in school settings. In this capacity, a behavioral psychologist might work with special populations of students, such as those with severe behavioral difficulties, to design and implement treatment and intervention programs to help the pupil be more successful in school and in life in general.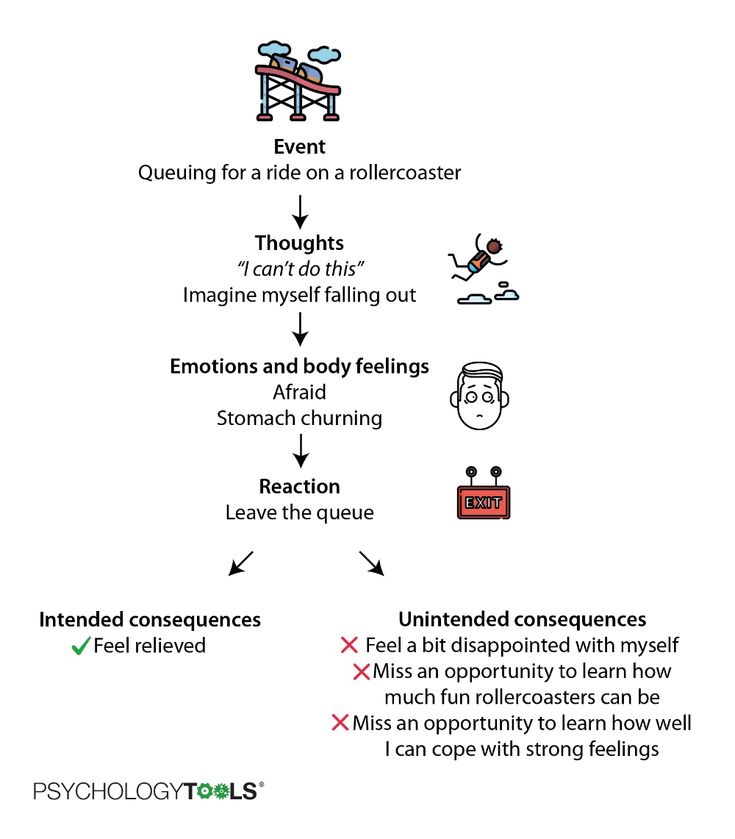 Other behavioral psychologists in the education field might work at colleges or universities to teach undergraduate, graduate, and doctoral-level courses, and to conduct research as well.
Many behavioral psychologists work in private practice. Doing so allows them to use their skills and training in behavioral psychology to help their clients address problems or issues in their life. In this setting, behavioral psychologists often work with clients on a one-on-one basis to develop a treatment program that addresses any number of behavioral issues such as phobias, addictions, or even anxiety or mood disorders.
Another popular career for behavioral psychologists is in medical settings, such as hospitals or clinics. Here, behavioral psychologists would most likely work as a member of a much larger team that includes medical doctors, nurses, and other health specialists to devise and carry out treatments for patients that have both medical and mental health needs.
For example, a behavioral psychologist might work with a patient that has terminal cancer to help them develop effective ways of dealing with the stress and anxiety that results from their medical diagnosis.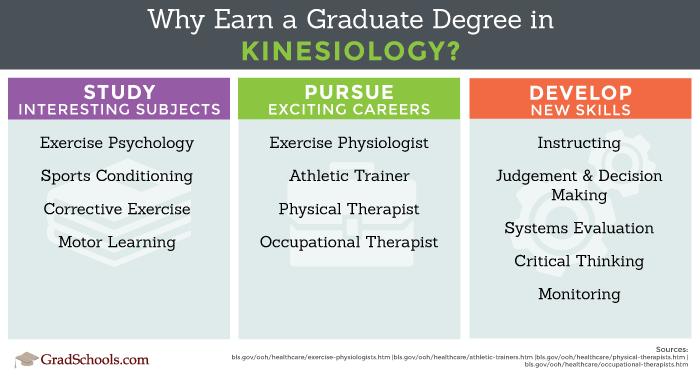 Related Reading
How to Get a Degree in Cognitive Psychology
What is the Difference Between Behavioral Psychology and Cognitive Psychology?
What is the Difference Between Social Psychology and Cognitive Psychology?
More Resources
Behavior Analyst Certification Board
ABCT Journal: the Behavior Therapist
Definition of therapeutic relationship in CBT //Psychological newspaper
Chapter from the book by N. Kazantis, F. M. Dattilio, K.S. Dobson, Psychotherapy for Psychologists: Defining the Therapeutic Relationship in CBT:
Defining Therapeutic Relationships in Cognitive Behavioral Therapy
The therapeutic relationship is more than just a prerequisite for psychological intervention - it is essential to effective work. Since the client-therapist interaction takes place in the context of therapeutic processes and interventions, one could even say that everything within the session is related to relationships, not meaning that all therapeutic effects are associated with generally accepted factors (Kazantzis, Cronin, Norton, Lai , & Hofmann, 2015).
However, a clear definition of the therapeutic relationship and its implications for CBT is lacking in our professional literature. nine0009
The therapeutic relationship can best be defined as an exchange between therapist and client who appears to share intimate thoughts, beliefs, and emotions to promote change. These relationships are characterized by a safe, open, nonjudgmental atmosphere that inspires trust and confidence. This definition differs from the therapeutic alliance in that an alliance is an alliance based on a therapeutic relationship and includes the coherence of strategies and exchanges that bring about change. The alliance is formed from the therapeutic relationship and is based on the knowledge and skills of the therapist, together with the provision of appropriate care. It combines the will and motivation of the client with the passion of the therapist to bring about change. nine0009
In the early years of the evolution of CBT, the field of psychology and psychotherapy was dominated by psychoanalytic thinking.
Psychoanalysis emphasizes the therapeutic interaction between client and therapist as the mechanism by which change occurs. Aaron T. Beck, himself trained in psychoanalysis, later went on to do research that supported the idea that clients could learn to make their own intentional changes in the content and process of their thinking, and that this method of conducting psychotherapy could reduce emotional distress and improve functioning. client. Beck was also influenced by the work of Carl Rogers and his therapeutic triad of empathy, sincerity, and positive appreciation. Those of us who have witnessed Beck's work firsthand have noticed these influences. Beck is kind and empathetic towards his clients and uses his sense of humor appropriately to express appreciation and optimism for improvement in achievement and functioning. He also has a clear and strong belief in the client's ability to be a change agent. nine0009
In this chapter, we will define the main dimensions of the therapeutic relationship in CBT and reflect on some of the above qualities that are critical to the formation of an effective therapeutic relationship.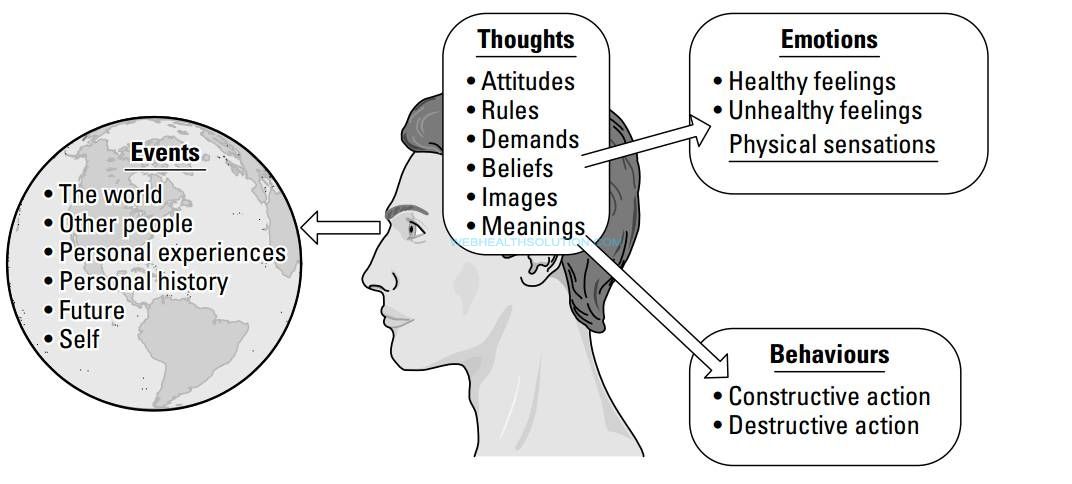 General elements
Any effective assessment or intervention in therapy depends on several components. First, clients need a sense of respect, value, and comfort so that they can show their vulnerability and share their personal experience, regardless of the emotional significance of their perspective. Sometimes we may encounter the client's anger in the very first session, which can make us become even better listeners as we see the client's pain and fear. This complex kind of interaction requires a calm, steady and sincere empathic response, which is not always easy to achieve. nine0009
There are several common elements of the therapeutic relationship in CBT (see Table 1), including the therapist's counseling and listening skills, expressed empathy, and appropriate expressions of positive attitude (eg, encouragement and positive affirmation). Other common elements include seeking customer feedback, achieving congruence and authenticity, and the result of these efforts is customer trust, mutual respect, and positive interpersonal communication.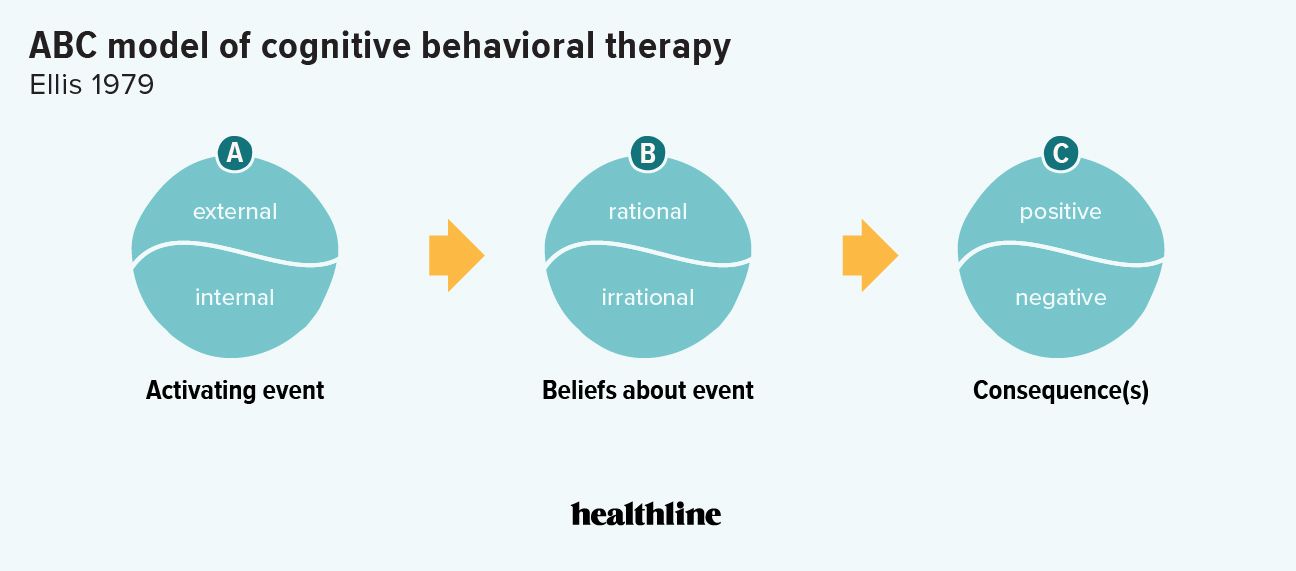 nine0009
We often provide our clients with a relationship experience that is different from what they have experienced before. And this new experience gives them the opportunity to take a broader view of other people, relationships and the world. The more information we have about the client and her or his relationship history in the cognitive conceptualization of the case, the more effectively we can connect these common elements in order to begin the process of belief change. We often help our clients to look at the world from a new point of view, opening doors for them to new opportunities. nine0009
A great example of this relationship process is a story told by one of our senior colleagues about an experience he had a few years ago. One day, while he was sitting in his office, he received a call from a former patient whom he treated 30 years ago. The caller said that he had just received a promotion to a senior position in his company and was cleaning his desk in anticipation of the move.
He apparently stumbled upon our colleague's business card and decided to take a chance and call him: "I don't know if you remember me, but you treated me decades ago when I was in college." nine0005
Not surprisingly, the therapist did not remember him, but tried to be polite and sincere with whoever called. The man spoke quite forcefully about his memories when he was a student in college and how he approached our colleague because he was suicidal. "I was very close to committing suicide in those days and you really helped me change my life." The caller then went on to describe how well he had settled in life and said that he was now married with several children and had achieved significant success in the business world. When our colleague selfishly asked, "Well, could you tell me a little about what I did that helped you make such a monumental change?" The man thought for a minute and replied, "Oh, I don't know, really, you were just yourself." Many of our clients appreciate our sincerity, honesty and communication.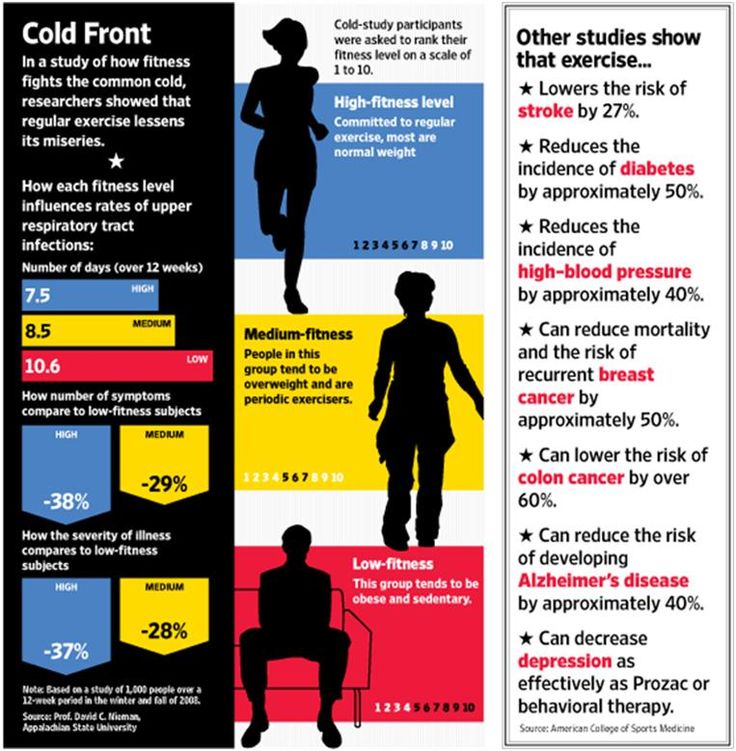 However, this value means more than just being a "good person" as a therapist: our way of relating can radically change our clients' deepest beliefs about other people and about the world. nine0009
The second major common element in the therapeutic relationship is the working alliance. This concept has a long history in the psychotherapeutic literature, but Bordin's (1979) definition has been widely accepted and empirically validated. Bordin suggested that the alliance included a relational "bond" and emphasized mutual respect and sympathy, as well as an open statement of "agreements" regarding session priorities and treatment in general. Any session that does not deal with the issues that led the client into therapy or what worries them most is a bad session. Relationships become strained if there is a mismatch in priorities, if the therapist's ideas dominate those of the client, or if the client insists on an agenda for the session that the therapist does not share. Similarly, problems can arise if the stated objectives of the session and the actual work of the session are inconsistent.
nine0009
The early therapeutic interaction described in Johan's case presented in chapter 1 illustrates the potential difficulties of the therapeutic alliance. In this case, the therapist diligently went through the appropriate informed consent steps and tried to get more specific information about the difficulties that brought Johan into therapy, while Johan tried to better understand the person he was seeing for the first time in his life. Johan's "Not Quite" response to the therapist's question, "Would you like to start by telling me what brings you here today?" clearly demonstrates that his agenda for the session was different from that of the therapist. This response also showed much of the anxiety Johan felt in the world, the difficulty in understanding himself in the context of his relationships with other people, and a persistent pattern of suspicion when considering other people's motives. The therapist's thoughtful response to Johan was at odds with the responses he usually received from those around him, and as it turned out, this was also different from the responses of his previous therapists who "give up".
Johan also acted inappropriately in the session when he angrily noted the association between prostitution and paid therapy; this hint finally showed Johan's ideas about the "falseness, insincerity and dishonesty of the motives of other people." nine0005
Table 1. Summary of therapist-specific activities and expected outcome of general and CBT-specific elements of the therapeutic relationship

Effective therapists must learn not to take personal credit for their clients' indecent or rude behavior, but instead must work with these clients to find productive uses for what they share. In the first session with Johan, the therapist made the wise decision to spend the session sharing values, which helped change the tone of the interaction to one of mutual exchange and allowed Johan to realize that his own values ​​of "honesty, integrity, and consideration for others" were shared by the psychology profession, even if specialists could express these values ​​in different ways.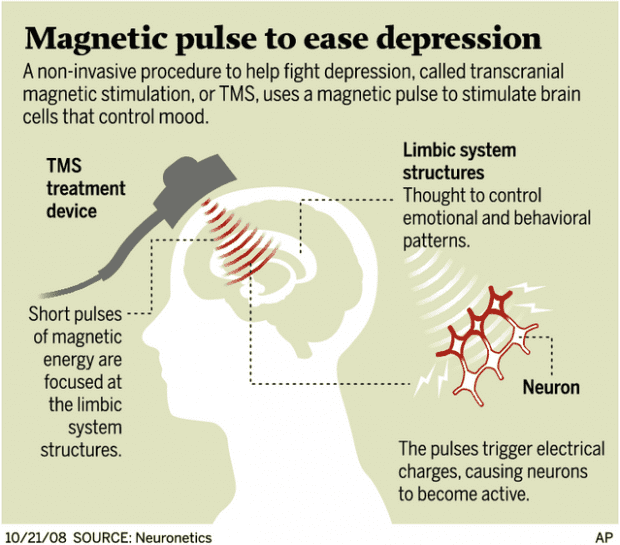 This discussion allowed the process of reaching an understanding with Johan and his concerns to begin. It turned out that Johan not only believed that he should be careful with other people, but when they mistreated him (and paradoxically, this was often caused by his own behavior towards others), he viewed these actions as a sign that they need to be "put in place." The therapist elaborated, "Now, if it seemed to you that I would end up judging and rejecting you, then it's not surprising that you would meet this with some hostility - this is certainly one way to test the waters." nine0009
Other common elements of the therapeutic relationship include the therapist's ability to work with the client to create session structure, to follow that structure at an appropriate pace, and to seek feedback before, during, and after interventions and sessions.
Specific elements of KPT
The three main elements of CBT are cooperation, empiricism, and Socratic dialogue.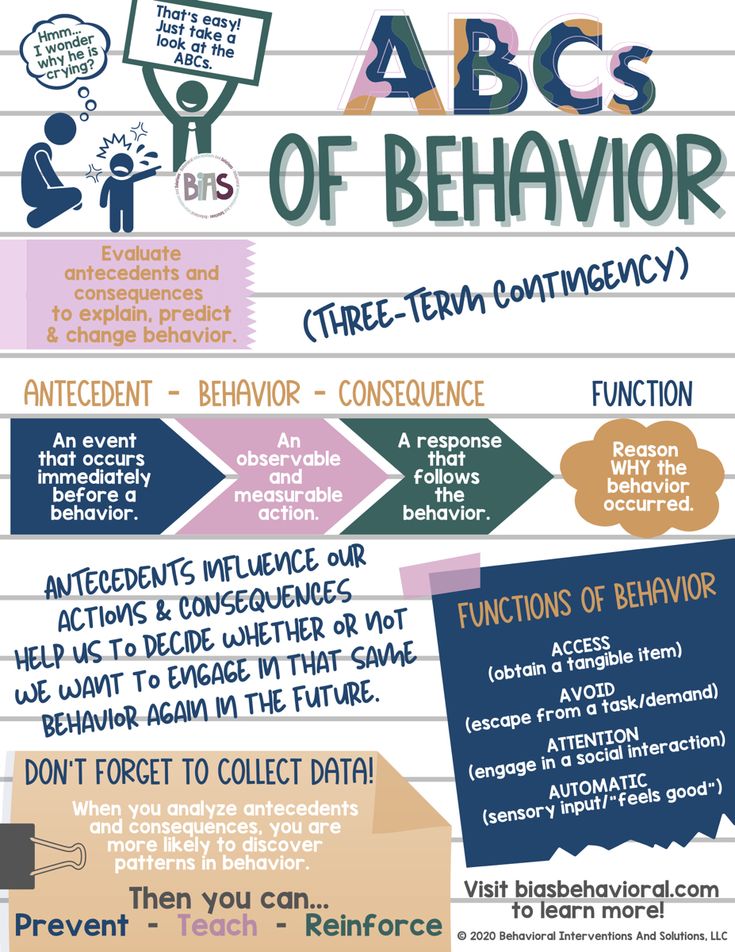 These elements are constantly emphasized throughout this text, especially in the cases described in subsequent chapters. nine0009
With respect to the first element, cooperation, CBT invites clients to take an active role in the therapeutic process, while the therapist takes on the role of collaborator or guide - a person who can assist the client's progress towards his or her desired goal(s). This emphasis on the client as the agent of change is very different from other therapies in which the client may take a more passive role. CBT prioritizes active participation, which is also different from approaches where the therapist takes a passive role, acting as the so-imposed "reflective tool for change", or in therapies where the therapist can tell or advise the client what to do. (Kazantzis, Freeman, Fruzetti, Persons, & Smucker, 2013). For example, we don't usually talk about "consenting" to treatment. Rather, we will think of "commitment" to a treatment plan that has been co-created, but we can also consider "commitment" as a final term that reflects a mutual therapeutic partnership.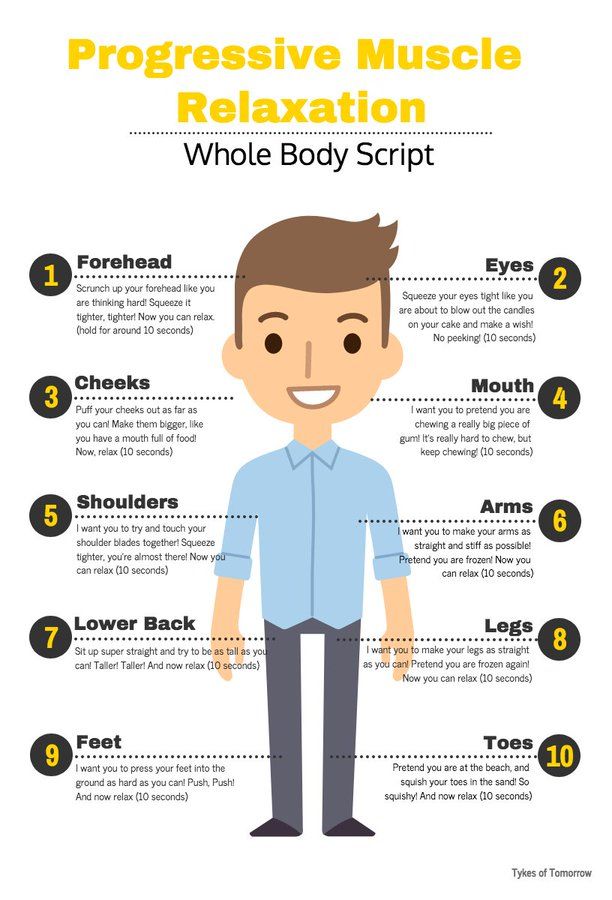 In fact, the term "collaboration" in CBT means "working together" (Beck,1995; Dattilio & Hanna, 2012; Tee & Kazantzis, 2011), and this encourages the client's active participation in the therapeutic exchange as a special function of the therapeutic relationship in CBT. While these relationships ideally reflect a balance of contributions made by the participants in therapy, there are times when the therapist can take the lead, as well as times when the client is asked to take the lead, either in or between sessions. We will pay special attention to cooperation in later chapters, but for now, it is important to highlight it as the first, CBT-specific element of the therapeutic relationship. We invite you to participate in the second self-reflection exercise about your own style of therapy at the end of the chapter. nine0009
The second element of relationship CBT, empiricism, describes how we help the client develop a more "scientific" way of evaluating his or her experience. In contrast to how clients can sometimes come to therapy heavily influenced by various cognitions and emotions, we help the client look at these experiences as indirect measurements of events occurring in their environment, and we pay special attention to explaining how to evaluate and deal with these events.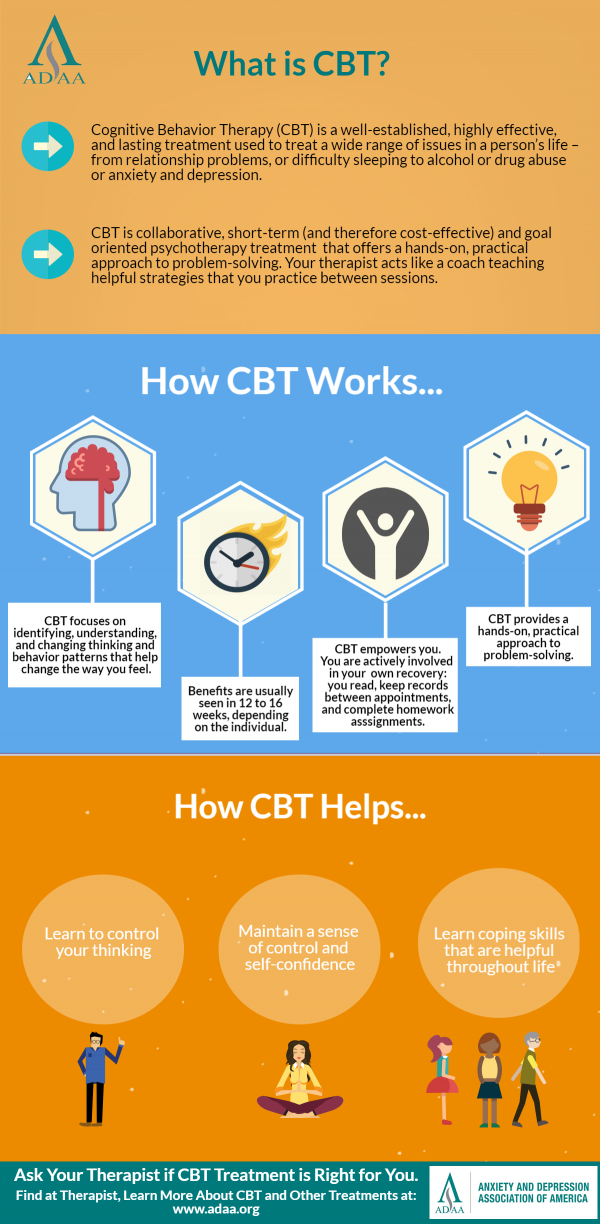 It is important to remember that a client's emotions are valuable indicators of their initial distress as well as their progress in therapy. Just as changes in clients' thought processes are an important aspect of CBT, changes in their emotional experiences are also important. Indeed, focusing on emotions helps CBT therapists tailor interventions for each client and keep them engaged in therapy, endure difficult times, and see adversity as an opportunity for growth. Using the client's experience as a measure of the effectiveness of interventions helps them become inquisitive, exploratory, and reinforces them in asking difficult questions that may call into question the very fabric of their existence. nine0009
Socratic dialogue, the third element of CBT, involves a range of counseling skills such as questioning, summarizing, empathic listening, and enabling the client to identify and resolve conflicting points of view. If clients can explore their own psychological processes in the same way that a therapist does in a session, then they can develop the ability to ask questions and increase distance and observe their subjective experience.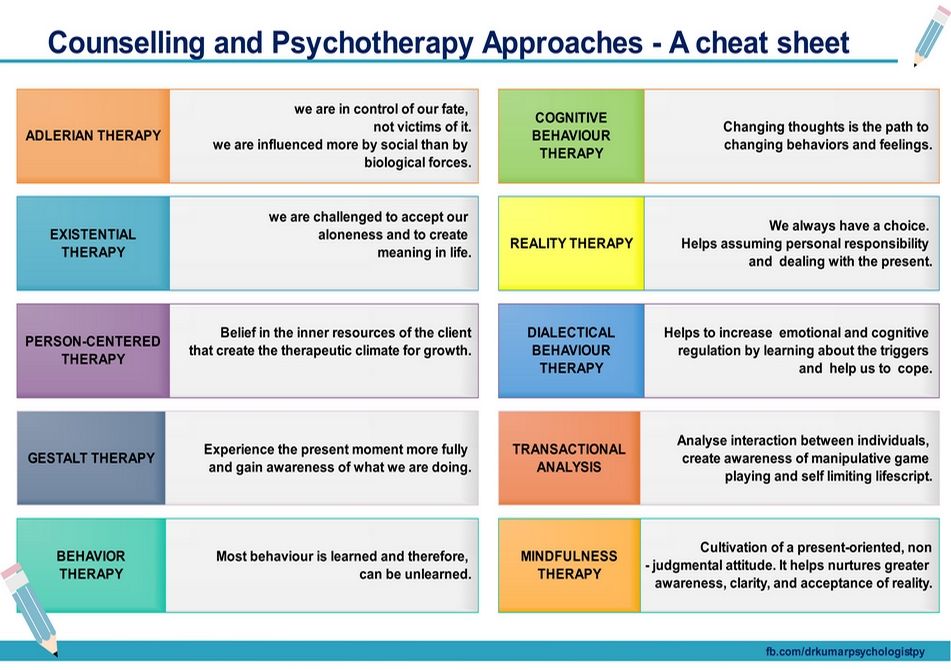 If the therapist draws on the Socratic Dialogue as a way to discover new ideas, then the client may develop a greater sense of ownership of their therapy. Chapter 5 details the use of Socratic dialogue in guided opening. nine0005
Cognition and emotions of the therapist
The early interaction described in Johan's case illustrates how a CBT therapist can communicate his personal values ​​as a professional, and to some extent, those values ​​that are generally important as a person. This communication serves as part of the process of collaborative treatment. A therapist who has the personal values ​​of attention, kindness, and thoughtfulness will most likely take the extra effort to remember details about the lives of each of their clients, and then bring those details into the therapy session when appropriate. This unique value of each client can be important for clients with longstanding relational problems, otherwise they may feel insecure and vulnerable to one-way communication.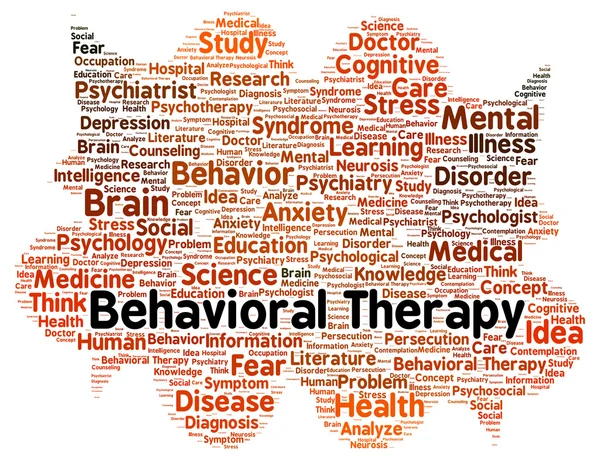 Of course, the extent to which the therapist's attention to the client's privacy is limited by boundaries that are important for ethical reasons (see Chapter 12 on ethical and safety issues). Some therapists may use appropriate self-disclosure to create a different relational experience for the client. In many ways, developing and maintaining a focus on the client's problems requires great strength and resilience. nine0009
In order to keep the focus of therapy on the client, we advocate conceptualizing the therapist's belief system and focusing on activating the therapist's beliefs in training and supervision. It is obvious that the emotions and physiological manifestations that the therapist exhibits in sessions are often an additional useful indicator. The items in Table 2 show the association of certain positive and negative core beliefs of the therapist about self and others with schemas and values. nine0005
Table 2. Illustration of the relationship between values, schemas, and core beliefs in the therapist's belief system

We encourage our readers to use two useful assumptions when they are trying to maintain nonjudgmental acceptance with a client.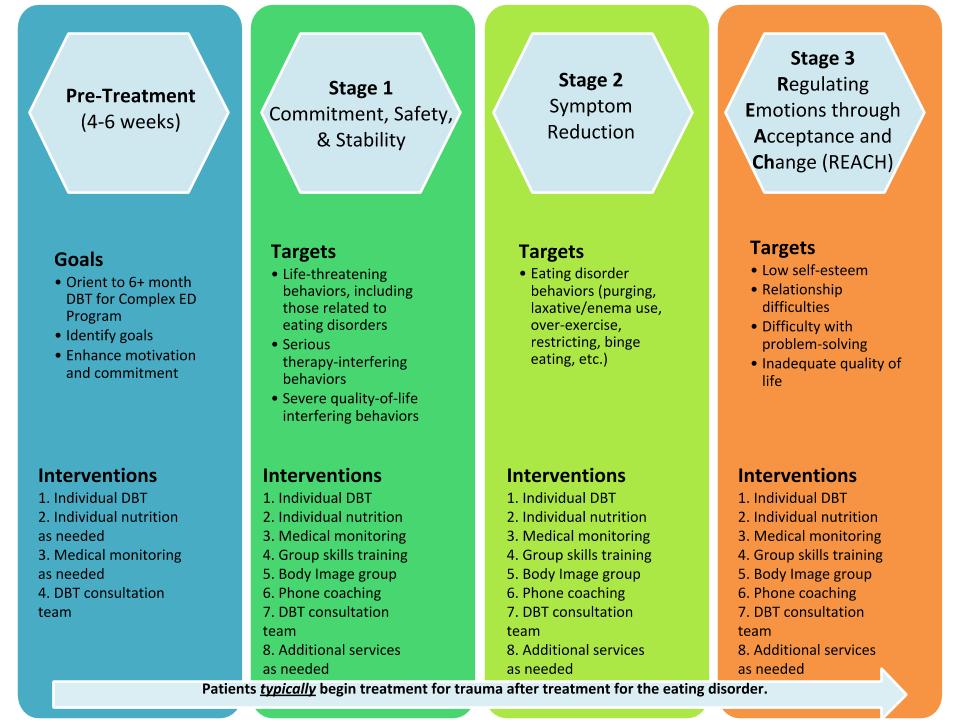 First, we assume that psychotherapy involves a relationship that is limited primarily to discussions of the client, his world, his problems, and his ability to cope with life. While there are differing views as to the extent to which therapist self-disclosure is useful and important in therapy, disclosure of personal information about the therapist is not always beneficial. In fact, in some cases it may even be counter-therapeutic, depending on the timing and manner in which this information is provided. nine0009
First self-reflection exercise

We invite you to consider some specific assumptions about forming a therapeutic relationship with your clients:
"If I have negative thoughts and/or feelings about a client, he or she is likely to notice this reaction and respond negatively";
"I can serve as ... the world, as a kind, patient and accepting person who appreciates every person sitting in this room with me"; nine0075
"Accepting clients means not judging or trying to change them, but it is my duty to support them if they want to change their views or behavior. "
Second, the therapist's style ensures attentiveness when he or she takes into account his or her cognitions and emotions. What is normal for one therapist may be uncomfortable for another. Each therapist has different strengths and weaknesses, and the ability to develop general skills such as empathic understanding. Many therapists who study the psychotherapy model will try to adopt the style of the lead figure or advocate. While this strategy may be initially beneficial, we encourage practitioners to develop their own self-understanding and their own most comfortable style, as this allows them to better focus on needs

In Chapter 1, we challenged you to identify your own values. We now invite you to relate these values ​​to your way of working in therapy. For some therapists, the value of "doing things right" may come through in a well-structured approach, while others will prefer fluidity and flexibility. For other therapists, being out of control and out of control of others, showing warmth, generosity, and a supportive manner of interaction can be crucial in the therapeutic relationship.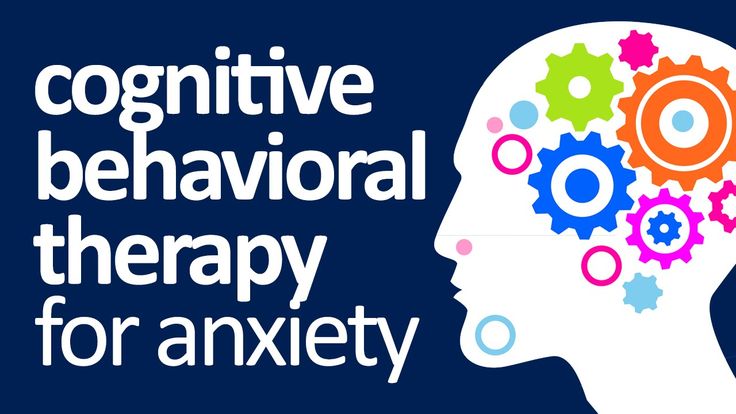 Again, similar values ​​can lead therapists to adopt different interpersonal styles in working with clients. These values ​​may be expressed by some in a calm manner, while other therapists may prefer to be more active. nine0009
Therapists who choose to be more thoughtful, kind, tolerant, forgiving, determined, disciplined, reflective, efficient, patient, or humorous would probably display such different meanings of these concepts, depending on who identified them. Obviously, these terms do not have "universal" definitions. We invite you to reflect on what makes your therapy practice unique in your own style with your particular workload. This process accepts that everyone practices CBT differently and what we call today may change in a year or 20 years. nine0005
Second self-reflection exercise
We invite you to take five minutes to reflect on which end of the continuum you prefer to work from and see how your values ​​manifest in practice. For example, you might note on the "Instructive" continuum how flexible or structured your session agenda is, and consider what values ​​underlie that style.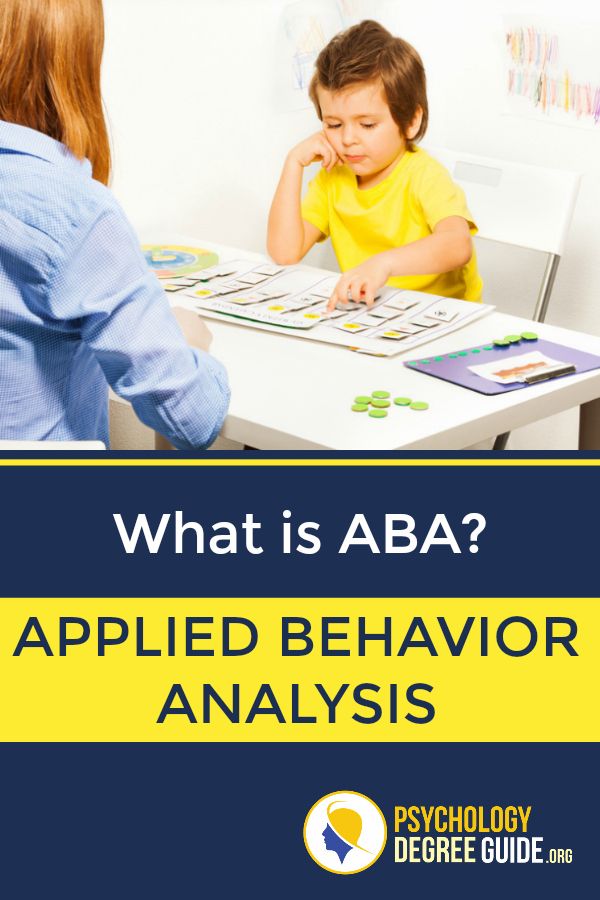 The purpose of this exercise is to connect your values ​​with your therapy style, not to judge or judge. nine0009
Instructional: Flexible - structured
Operational: Planned - Spontaneous
Emotional expression: Low - high
Active participation: Distant - expressed
Spotlight: Focused - Wide
Customize according to customer needs
Just as every client is unique, so is every therapeutic relationship. Our goal is to tailor our CBT interventions to the strengths and abilities of each of our clients. With current knowledge and research methods, we are limited to observing behavior during a session. A client's smile or yawn in response to a naked smile or yawn may lead to the hypothesis of mirror neuron activation, but ultimately we must depend on our understanding of the client's session behavior to understand his or her daily interpersonal style. nine0009
Many of the CBT techniques involve clients in the process of identifying thoughts and emotions, which involves understanding their own emotional experiences and being able to recognize the emotions of others.
CBT therapists need to closely monitor and accurately read emotion expression in a session or avoidance of emotions, and understand relationship difficulties described by clients in other areas of life.
(Klumpp, Fitzgerald, Angstadt, Post, & Phan, 2014; Mayer, Salovey, & Caruso, 2008; Samoilov & Goldfried, 2000; Siegle, Carter, & Thase,
2006). So, in a very real sense, we help our clients develop emotional intelligence. (Hezel & McNally, 2014; Muris, Mayer, Vermeulen, & Hiemstra, 2007; Spek, Nyklíc̆ek, Cuipers, & Pop, 2008). CBT also involves dealing with the present moment, which requires a certain amount of executive function to keep track of aspects of experience during communication and deliberately discourage the use of non-working strategies from the past. (Johnco, Wuthrich, & Rapee, 2014; Mohlman, 2013; Snyder, 2013). nine0005
Rice. 1. A brief description of the client attributes that are required when using CBT.

CBT invites clients to monitor and analyze their thought processes, such as selective attention, memory bias, and other potentially dysfunctional ways in which their experience is shaped.
Similarly, identifying and evaluating beliefs about thoughts and thought processes (i.e., meta-cognition) requires certain aspects of intellectual functioning, such as receptive and expressive language, and the ability to think abstractly (Sasso & Strunk, 2013; Waters, Mogg , & Bradley, 2012). Clients with low intelligence, literacy issues, fetal alcohol syndrome, attention deficit hyperactivity disorder, psychosis, or a history of traumatic brain injury or excessive alcohol or drug use, or who may be experiencing the onset of dementia, will need special attention. sensitivity of the therapist and skills in the use of CBT. (See Fig. 3). nine0005
Cognitive Case Conceptualization and Relationship Adaptation
Although the competent use of CBT depends on learning and effective use of fundamental counseling skills, these elements require skilled and responsive adaptation for each client in each session. What may be perceived as empathic and supportive by one client may be construed as patronizing and demeaning by another.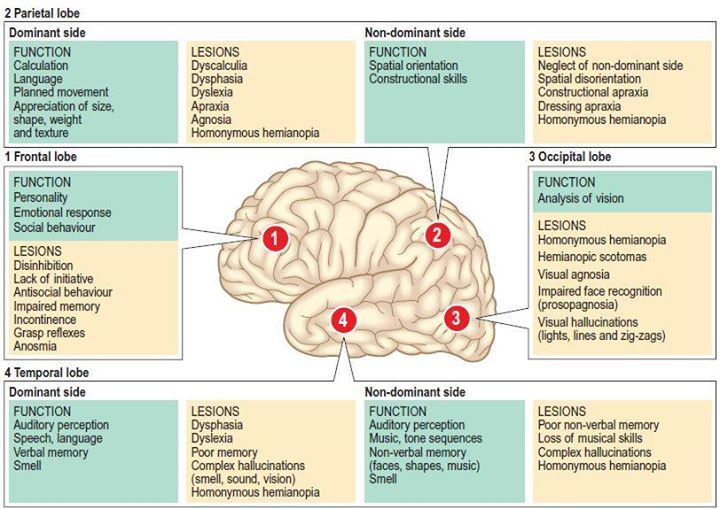 Each therapist's behavior is viewed through a set of clients' values, beliefs, and assumptions. Therefore, CBT therapists must constantly walk a fine and ever-changing line to ensure that their skills are appropriately adapted and of benefit to their clients. In the next chapter, we will discuss how cognitive conceptualization serves as the basis for adapting our general therapeutic relationship skills to each client in each session. nine0005
Source: Nikolaos Kazantzis, Frank M. Dattilio, and Keith S. Dobson: PSYCHOTHERAPY FOR PSYCHOLOGISTS: Defining the therapeutic relationship in CBT. Guilford press: UK.: 8-19p. - 2017
Authors: Nikolaos Kazantzis, Frank M. Dattilio, Keith S. Dobson. Translation: Billig-Gorbunova E. A., member of the Association for Cognitive Behavioral Psychotherapy (ACP), head of the ACP department in Germany
26 - 29April in St. Petersburg, May 4, Moscow will host the IV International Congress of the Association of Cognitive-Behavioral Psychotherapy
Learn how to become a Behavior Therapist • BUOM
By Indeed Editorial Team
December 10, 2019
What does a Behavior Therapist do?
Behavioral therapists are health professionals who help treat mental disorders.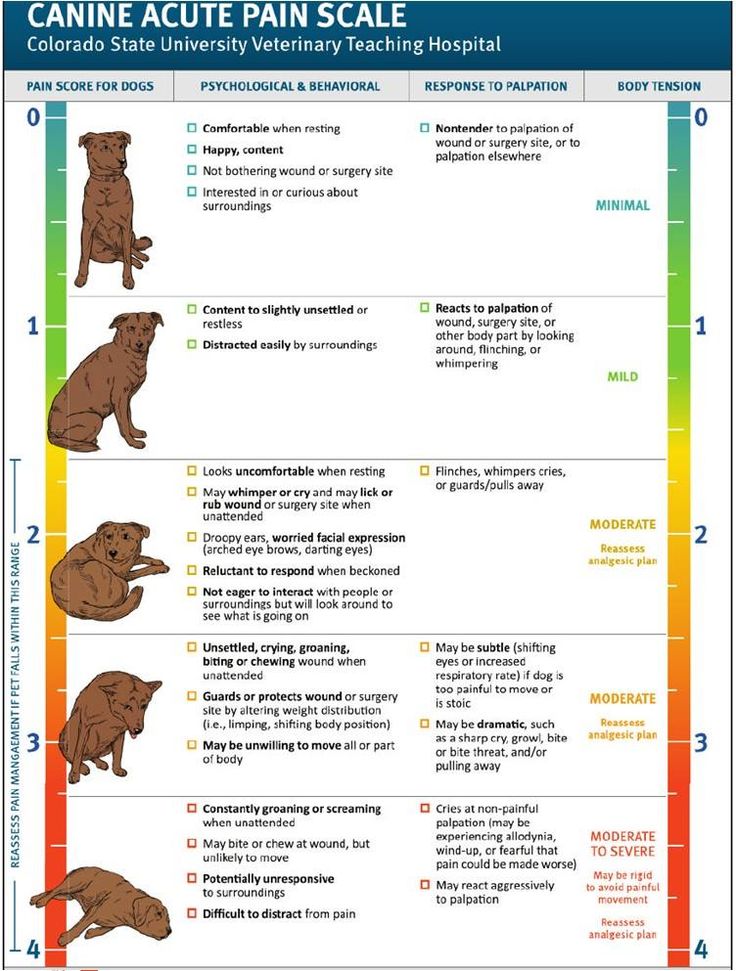 They use their training and knowledge to work with and treat adults and children who experience anxiety, phobias, addictions and various disorders. The patient and the behavioral therapist work together to overcome unhealthy behaviors. nine0005
The role of the behavioral therapist may include:
Researching and developing a therapy program and schedule tailored to each client

Helping the client develop the skills they need for successful treatment

Acting as a facilitator and facilitator between clients and their friends and families in rehabilitation cases

Keeping accurate notes and documentation for client consultations
Average salary
A behavioral therapist may work full-time or part-time in a health care facility, or they may run their own practice. The salary will depend on the size of the employer, the experience of the candidate, the level of education and professional qualifications.
For the most up-to-date salary information from Indeed, click on the Salary link.
Usual US salary: $19.36 per hour

Some salaries range from $7.25 to $39.90 per hour.
Behavioral Therapist Requirements
To become a behavioral therapist, there are education and skill requirements for a health professional.
Education
Behavior therapists require at least a master's degree and a state license to practice. Many behavioral therapists earn PhDs. or Psy.D. specialize in a particular group or disease. Popular educational route for this career:
Bachelor's Degree in Psychology or related field

Master's degree in Psychology or related field

Doctor of Psychology
, conditioning and education, therapies and ethical issues. The program schedule will include a supervised internship period. During the supervision, you will work with clients in practice with a licensed behavioral therapist.
nine0005
Further education
Therapeutic practice has a wide range of clients. Therefore, there will be a training period specifically designed to familiarize you with the clients.
On-the-job training for a new behavioral therapist will also include learning everything about the practice or hospital. This may include the culture, values, and practical day-to-day running of the institution. You will learn how to manage patient files, the appointment system and appointment scheduling. nine0005
Certification
By law, you will need a license to practice medicine. Your license means that you have the minimum qualification to work as a behavioral therapist. Licensing is a permanent requirement and you must renew your license approximately every two years depending on your state's requirements. You can expect the following licensing procedure:
Educational Standard: A Master's degree is standard, but there may also be special modules and courses that are required. nine0005

Clinic Hours: As part of your educational program, you will be required to complete supervised clinic hours. You can also do an internship with a therapeutic practice if you need to increase the number of hours to qualify. The required hours are between 1500 and 2500 hours depending on the state. Your supervisor must meet state standards.

Exam: In all states, you are expected to pass at least one written, controlled environment exam on the psychological theory of behavior therapy. You may also be required to take an exam in state mental health and therapy laws. nine0005

Continuing education: You must complete a certain number of hours of continuing education at a certified institution in order to qualify for a license. You can expect 30 to 40 hours of recording every two years.
The National Association of Cognitive Behavioral Therapists offers several certifications in Cognitive Behavioral Therapy (CBT) that include a training program covering all aspects of CBT.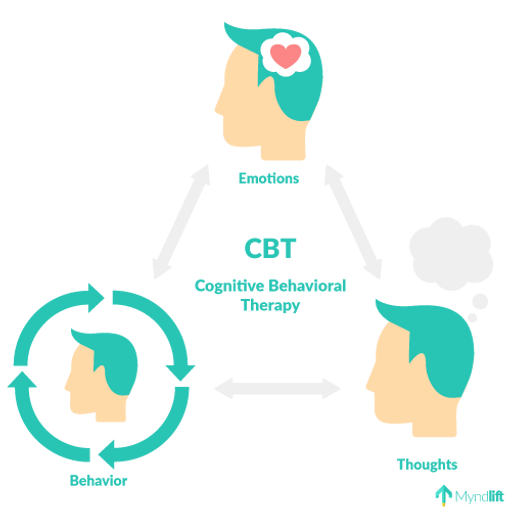 These include a Diploma in Cognitive Behavioral Therapy and a Certificate in Cognitive Behavioral Therapy. These certifications are only available to licensed therapists with a certain period of work experience and published articles in the field. nine0005
Skills
The Behavior Therapist uses her extensive knowledge of psychotherapy to help her clients overcome stressful behaviors. A good therapist must constantly develop his skills and understanding of the principles of behavior in order to be effective. As a therapist, you must have a number of skills to successfully treat your patients, including:
Emotional Intelligence: You must be able to listen carefully and interpret the client's needs. You will need to pay attention to their non-verbal actions in order to gather as much information as possible about their behavior in order to create a thorough and detailed treatment plan. nine0005

Clinical Skills: After you have interviewed your patient, you will need to properly diagnose their condition. You must be able to implement an effective and appropriate treatment plan.

Critical Thinking Skills: As part of the diagnosis, you will need to think about the relationship between cause and effect. You will use problem solving and critical thinking skills together as you consider how to deal with a client.

Communication: Much of your work will be face-to-face with clients. You will also talk to family and friends of clients and colleagues in your institution. Your oral and written communication skills must be excellent in order to achieve a high level of customer service.
Behavior Therapist Work Environment
Behavior therapists work in a private office setting and this role has the following environmental characteristics:
Sit in a chair for each therapy session for about an hour at a time

Sit at a desk and use computers, printers, or phones while writing client notes and notes.

Communication as needed with other members of the therapy team

Directing communication between parties associated with the client and other therapists who are involved in the client's treatment.
Behavior therapists can provide support and therapy to clients in the following situations:
In its own therapeutic practice

In group practice with other behavioral therapists or with other therapists

hospitals

9000 9000 9000 9000 9000 2 centers of Social Lena Social Lenets

Some behavioral therapists offer services through online platforms.

How to Become a Behavior Therapist

You can follow these steps to become a Behavior Therapist:

Get your degree. Check the educational requirements for your state as they may vary. At a minimum, you will need a master's degree. You may need to cover certain topics and coursework in your degree.

Gain customer experience. You will record clinic hours as part of your educational program, but you may also need additional hours as part of a volunteer or internship. You need several thousand hours of experience that you will gain over a long period of time. nine0005

Get a license. If you have education and work experience, apply for a license. This legal requirement is an important step and will require you to pass an exam.

Earn certificates. While additional certifications are voluntary, they will identify you as an exceptional professional who is constantly working to improve your therapy practice.

Prepare your resume and cover letter. Include all relevant education by marking any relevant modules or coursework. It is important to list your client experience, including the name of the practice, dates, and a brief description of the clients you have worked with. An impressive resume and cover letter can help you land a position as a behavioral therapist.