Tips to help with depression
How to cope with depression
Try these coping strategies if you're feeling depressed.
Stay in touch
Don't withdraw from life. Socialising can improve your mood. Keeping in touch with friends and family means you have someone to talk to when you feel low.  
Be more active
Take up some form of exercise. There's evidence that exercise can help lift your mood. If you haven't exercised for a while, start gently by walking for 20 minutes every day. 
Read about exercise for depression.
Face your fears
Don't avoid the things you find difficult. When people feel low or anxious, they sometimes avoid talking to other people. Some people can lose their confidence in going out, driving or travelling.
If this starts to happen, facing up to these situations will help them become easier.
Don't drink too much alcohol
For some people, alcohol can become a problem. You may drink more than usual as a way of coping with or hiding your emotions, or just to fill time. But alcohol won't help you solve your problems and could also make you feel more depressed.
Read some tips on cutting down on alcohol.
Try to eat a healthy diet
Some people don't feel like eating when they're depressed and are at risk of becoming underweight. Others find comfort in food and can put on excess weight.
Antidepressants can also affect your appetite.
If you're concerned about weight loss, weight gain or how antidepressants are affecting your appetite, talk to your GP.
See tips on how to eat more healthily.
Have a routine
When people feel down, they can get into poor sleep patterns, staying up late and sleeping during the day.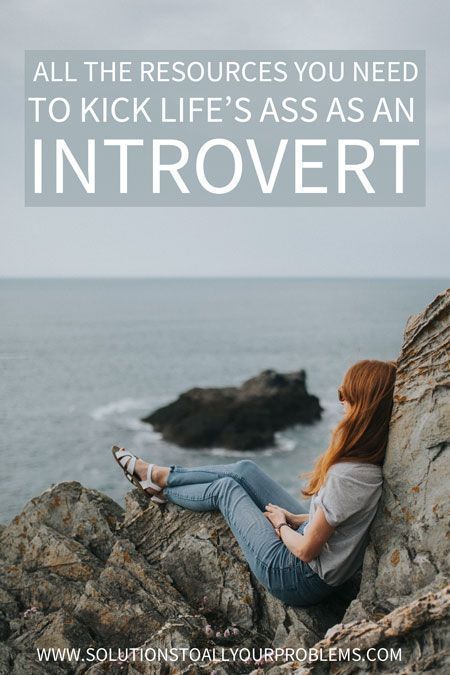 Try to get up at your normal time and stick to your routine as much as possible.
Not having a routine can affect your eating. Try to carry on cooking and eating regular meals.
Seeking help for depression
Get help if you're still feeling down or depressed after a couple of weeks.
Treatments for depression include psychological therapies and antidepressants.
You can refer yourself for psychological therapies like cognitive behavioural therapy (CBT) or counselling on the NHS. You don't need a referral from your GP.
You can talk it through with your GP first if you prefer. Your GP can also tell you about antidepressants.
If you start to feel that your life isn't worth living or about harming yourself, get help straight away.
You can:
contact Samaritans on 116 123 for 24-hour confidential, non-judgemental emotional support
call your GP and ask for an emergency appointment
call 111 out of hours – they will help you find the support and help you need
Audio: Self-help for low mood and depression
In this audio guide, a doctor explains what you can do to help yourself cope with low mood and depression.
Media last reviewed: 2 March 2021
Media review due: 2 March 2024
SAMHSA's National Helpline | SAMHSA
Your browser is not supported
Switch to Chrome, Edge, Firefox or Safari
Main page content
SAMHSA's National Helpline is a free, confidential, 24/7, 365-day-a-year treatment referral and information service (in English and Spanish) for individuals and families facing mental and/or substance use disorders.

Also visit the online treatment locator.
SAMHSA's National Helpline, 1-800-662-HELP (4357) (also known as the Treatment Referral Routing Service), or TTY: 1-800-487-4889 is a confidential, free, 24-hour-a-day, 365-day-a-year, information service, in English and Spanish, for individuals and family members facing mental and/or substance use disorders. This service provides referrals to local treatment facilities, support groups, and community-based organizations.
Also visit the online treatment locator, or send your zip code via text message: 435748 (HELP4U) to find help near you. Read more about the HELP4U text messaging service.
The service is open 24/7, 365 days a year.
English and Spanish are available if you select the option to speak with a national representative.
Currently, the 435748 (HELP4U) text messaging service is only available in English.
In 2020, the Helpline received 833,598 calls. This is a 27 percent increase from 2019, when the Helpline received a total of 656,953 calls for the year.
The referral service is free of charge. If you have no insurance or are underinsured, we will refer you to your state office, which is responsible for state-funded treatment programs. In addition, we can often refer you to facilities that charge on a sliding fee scale or accept Medicare or Medicaid. If you have health insurance, you are encouraged to contact your insurer for a list of participating health care providers and facilities.
The service is confidential. We will not ask you for any personal information. We may ask for your zip code or other pertinent geographic information in order to track calls being routed to other offices or to accurately identify the local resources appropriate to your needs.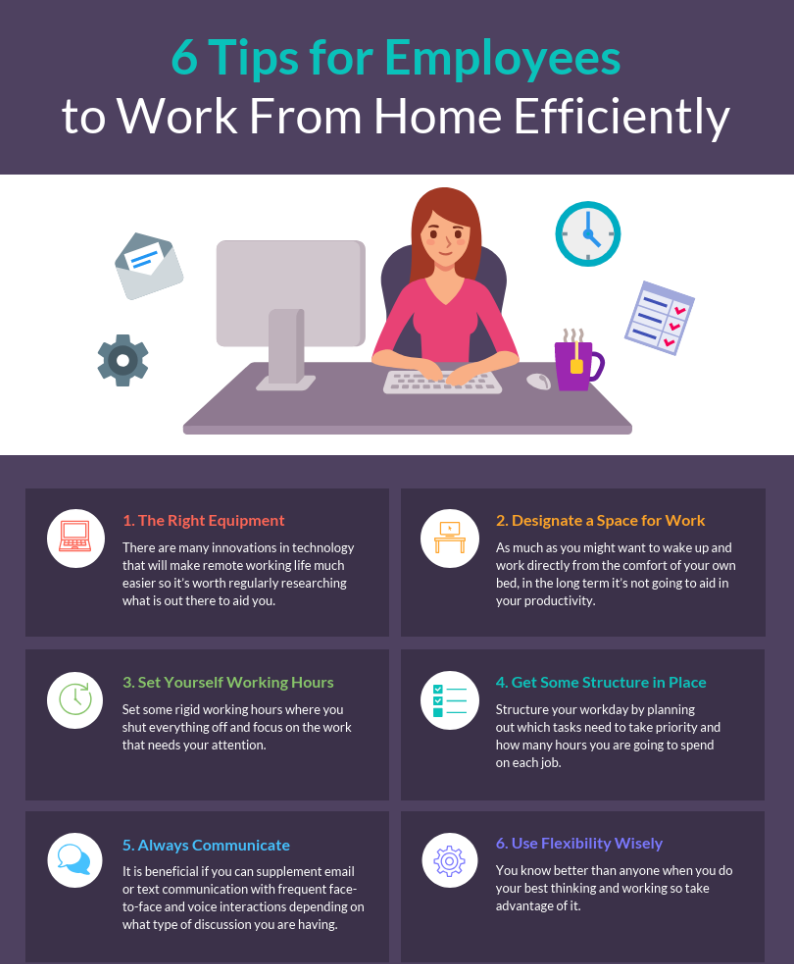 No, we do not provide counseling. Trained information specialists answer calls, transfer callers to state services or other appropriate intake centers in their states, and connect them with local assistance and support.
Suggested Resources

What Is Substance Abuse Treatment? A Booklet for Families
Created for family members of people with alcohol abuse or drug abuse problems. Answers questions about substance abuse, its symptoms, different types of treatment, and recovery. Addresses concerns of children of parents with substance use/abuse problems.

It's Not Your Fault (NACoA) (PDF | 12 KB)
Assures teens with parents who abuse alcohol or drugs that, "It's not your fault!" and that they are not alone. Encourages teens to seek emotional support from other adults, school counselors, and youth support groups such as Alateen, and provides a resource list.

After an Attempt: A Guide for Taking Care of Your Family Member After Treatment in the Emergency Department
Aids family members in coping with the aftermath of a relative's suicide attempt. Describes the emergency department treatment process, lists questions to ask about follow-up treatment, and describes how to reduce risk and ensure safety at home.

Family Therapy Can Help: For People in Recovery From Mental Illness or Addiction
Explores the role of family therapy in recovery from mental illness or substance abuse. Explains how family therapy sessions are run and who conducts them, describes a typical session, and provides information on its effectiveness in recovery.

For additional resources, please visit the SAMHSA Store.
Last Updated: 08/30/2022
How to get out of depression: effective advice from psychologists
How to get out of depression: effective advice from psychologists | Restorative medicine center "Altiva"
---
Depression is the most common mental disorder worldwide. It can occur in people of different status and age, in any life period. This disorder reduces the quality of a person's life: it interferes with enjoying what is happening, working, maintaining social relationships, and even serving oneself.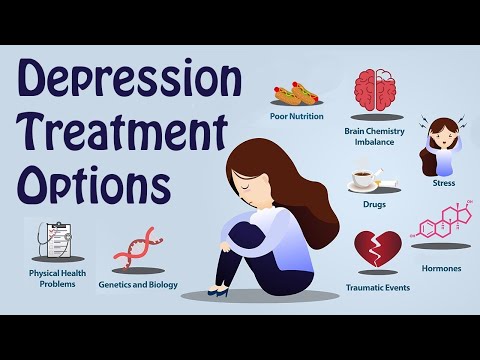 5 ways to get out of depression on your own
There are different forms of this disorder. However, treatment will be most effective if started early. When depression is mild, you can get out of it on your own. To do this, you must follow the recommendations of psychologists, and not selectively, but in combination:
Sports. During physical activity (about 30 minutes), the production of the "hormone of happiness", endorphin, increases 5 times. Yoga, aerobics, or dancing can help you get out of depression. nine0011
Travel. Interesting trips, unfamiliar places, meeting new people - all this contributes to emotional upsurge. In a state of depression, solitude and loneliness should be avoided. Various hobbies and hobbies help well. And even ordinary walks in the fresh air.
Meditation. Stimulates the production of endorphin and norepinephrine, a neurotransmitter associated with mood. Techniques such as art therapy, massages, acupuncture, and the like may also be used.
Personal care. One of the main signs of depression is indifference, even to one's own appearance. Therefore, even if there is neither desire nor strength, it is still worth taking care of yourself and, if possible, visiting spas.
Healthy eating. If there is no appetite, it is better not to skip meals. In depressive conditions, immunity is often impaired, so it is better to focus on fruits and vegetables rich in vitamins and microelements.
During a period of depression, you should not make important decisions, because. the surrounding world is perceived biased. nine0004
Do's and don'ts for depression
Most people with depression don't realize they need help. There is no universal cure, but psychologists give recommendations on what exactly should not be done in this condition:
Alcohol. Alcoholic drinks can restore the joy of life for a very short period. In addition, many people suffering from depression often experience alcoholism or drug addiction.
Bad habits. People in a depressed state have low self-esteem, they are not interested in anything. They have no desire to even move, they can lie for days and do nothing. It is necessary to fight against this, it is impossible to follow the lead of such pernicious desires. nine0011
Ignore medication. Such severe forms of depression as chronic, bipolar, endogenous, cannot be cured without medical help.
Overcoming depression: when specialists are indispensable
Depression is a serious disorder that often requires medical attention. Therefore, contacting specialists is the most preferable and effective option. When there is neither the strength nor the desire to do anything, it is very difficult to get rid of a depressive state on your own. And when it comes to severe forms of depression, it is almost impossible. In such cases, treatment consists of several stages:
Taking antidepressants. The selection of the drug is carried out by the attending physician. The selection takes into account interactions with other drugs, previous treatment results and other indicators.
Psychotherapy. Interpersonal, psychodynamic, cognitive behavioral and other therapies may be used. The use of these methods allows patients to look at the world in a positive way, learn to overcome depressive attacks, and also recognize signs of their approach. nine0011
The effects of antidepressants appear after a while: usually, the drugs begin to work a few weeks after the start of administration, and their effect lasts for six months to a year. And psychotherapy is especially important when working with patients diagnosed with major depressive disorder. Therapy helps to cope with feelings of fear and hopelessness.
Remember, timely treatment will help prevent more severe forms of depression and greatly improve the patient's quality of life. nine0048

Free consultation call now 067 489 78 40

All services are provided around the clock and completely anonymous

---

Categories: Depression, Children and adolescents, Recommendations

If you need help -


Contact us
In any way convenient for you

© Copyright Altiva Narcological Clinic

Website development: NeTaina. com

Depression. Practical advice - BU "Emergency Hospital" of the Ministry of Health of Chuvashia

Head of the Department of Medical Prevention
Emergency Hospital of the Ministry of Health of Chuvashia
Vladilena Vsevolodovna Padysheva

We all know the feeling of sadness and melancholy, but, as a rule, these feelings are fleeting and disappear within a few days. The severity of depression can only be explained by someone who himself has been immersed in this state. When we suffer from a depressive disorder, longing, anger or disappointment completely takes over. This causes us to feel deep sadness for a long period of time, which negatively affects our ability to communicate with others, work or perform daily tasks. nine0004

Depression can affect anyone. And no matter how old he is, how successful and rich he is. It cannot be brushed aside or expected to go away on its own. Depression needs to be treated. And the sooner a person realizes the problem, the faster you can get rid of this scourge.

Bad mood and depression are not the same thing. Even if the world is seen in a black light for several days, this does not mean that a person has depression. Bad mood does not need treatment. Rest, vacation, good sleep and even just a delicious dinner in a restaurant and gatherings with friends will perfectly help here. If all these events did not affect the mood in any way, then it's time to think - perhaps this is the initial stage of the disease. nine0004

Signs of depression:

I often feel anxious or sad;
I feel guilty or useless;
I am irritable and lose control easily;
I eat less or more than usual;
I don't even feel like doing things that used to give me pleasure;
I have too little energy to get through the day;
I sleep much more or much less than usual; nine0011
I find it very difficult to concentrate;
I don't go to work, I miss lectures or something else very important;
I suffer from headaches and body aches;
I started drinking alcohol to feel a little better;
I have no plans or hopes for the future;
It seems to me that my life will never get better;
Something strange is happening to me: I began to think more often about death and about hurting myself. nine0011

If you have told yourself four or more times that these statements apply to you, then it is very likely that you are really depressed.

As experienced psychologists say, if you cannot change the situation, change your attitude towards it, and then you will see a possible way out, or even more than one. For example, stress is caused by family drama - divorce or the sudden departure of a spouse from the family. Of course, few people manage to survive this easily. What is the best thing to do so that stress does not turn into severe depression? nine0004

That's what optimists advise.

First of all, don't shut yourself up . Communicate with friends, with relatives, go to a psychologist or psychotherapist, make new acquaintances. In short, surround yourself with people who are ready to help you.
Don't deny your loved ones care. Think of those who are worse off in this situation. If you have children, imagine how they feel. Therefore, concentrate less on your own experiences and try more to help your loved ones survive the stress. nine0011
Don't stop taking care of yourself. Do not give an extra reason to your spouse who has left you to make sure that you feel bad without him.
Treat yourself to something. Watch a movie that you wanted to see, but never got around to, buy a new thing that you previously denied yourself, and if opportunities allow, take a vacation and go to rest.
Look at the situation from the other side . Let this be a life lesson that you have experienced, learned and left in the past. A new and interesting life awaits you ahead. nine0011

Persistent depression in both adults and children can be eradicated with simple, planned methods. You can always use therapy in the form of: music, meditation, sports activities, art hobbies.

---

10 practical tips to help you prevent or avoid depression.

1.