Anxiety riding in a car
What Causes It, and How You Can Control It
If you're already prone to anxiety, you may fear sitting in the passenger seat while someone else drives. This is driving anxiety as a passenger, and it's extremely common. It can show up whether you're in a car, an airplane, a bus — any moving vehicle where you're not the driver.
Stop Being a Nervous Passenger
Calm your fears around travel with this gentle hypnosis session.
Download
Overcome Fear of Driving
Hypnosis can re-educate your unconscious mind to treat driving as an everyday activity.
Download
What Causes Driving Anxiety as a Passenger?
The way I see it, there are two main causes of driving anxiety as a passenger. One is legitimate, and the other is an irrational manifestation of agoraphobia and driving. Below is a breakdown of the two types:
Riding with unsafe drivers  — This type of driving anxiety as a passenger is rational. Driving is, in fact, a potentially dangerous exercise. Riding with unsafe drivers who either lack good driving skills, and/or who take stupid, unnecessary risks is a legitimate fear which should be taken seriously. The fastest cure for this type of driving anxiety is to stop riding with unsafe drivers. You are not required to put your safety (or your children's safety) at risk through the actions of someone who either lacks good driving skills, drives while intoxicated, doesn't pay attention, or doesn't have a decent reaction time. In this case, your anxiety as a passenger is caused by external forces that you should avoid.
Irrational, agoraphobic anxiety — If you're riding with safe, competent drivers who know what they're doing, but you're still overwhelmed with driving anxiety as a passenger, it's likely you're dealing with the irrational fears that accompany most types of anxiety. Your brain and body have become hardwired to overreact to certain anxiety triggers, such as driving. Part of what I and Driving Peace co-creator Andrew Cunningham do in the Driving Peace program is teach you how to start changing these hardwired fear responses by building new neural pathways that react differently to driving.
Overcome Fear of Driving Over Bridges
Hypnosis can show you the way to get over that bridge comfortably.
Download
Overcome Driving Test Nerves
Hypnosis is nature's optimum tool for gaining mastery over your own body and calming your mind.
Download
Driving or riding in a vehicle does entail certain risks, that's true. But extreme driving anxiety as a passenger — even with safe, competent drivers — is an example of your fear being out of proportion to the actual danger.
Overcome Panic Attacks 5-Pack
Use hypnosis to re-educate your unconscious mind about when anxiety is warranted.
Download
See more Guided Hypnotherapy Downloads
Ways to Control Driving Anxiety as a Passenger
You're not always going to be in the driver's seat.
Having to ride as a passenger sometimes while someone else drives is inevitable. As long as you're riding with competent drivers, it's up to you to learn to control your irrational anxiety about being a passenger. Here's some things you can try:
Cognitive behavioral therapy (CBT) — Cognitive therapy is generally considered the most effective, long-lasting treatment for anxiety disorders. This is because it helps change the way you view your fearful situation, which, over time, changes the way you feel about and react to it. CBT is most effective when you work with a licensed therapist who specializes in cognitive therapy.  Here's a link where you can find a therapist in your area.
Hypnotherapy — Hypnotherapy uses hypnosis to alleviate psychological problems. Hypnotherapy's focus is calming the mind and body using relaxation, imagery, and the client's own intuition to reprogram fear responses. Two options for you are to schedule a session with a certified hypnotherapist like Andrew (who does Skype sessions), or to use self-help hypnosis to address your issues. I recommend guided hypnosis sessions from Hypnosis Downloads. The have some great material available to overcome common fears and phobias.
Exposure therapy — Often used in conjunction with CBT, exposure therapy reduces your driving anxiety as a passenger by gradually exposing you to riding as a passenger. The thinking behind exposure therapy is that the only way we can overcome our fears is to face them. This is not easy, but, with the help of a competent professional, we can gradually face and live through our fears, slowly taking away their power over us. Here's some more information about exposure therapy for anxiety disorders and panic attacks.
Try some of these techniques on for size and see what works for you. Driving anxiety as a passenger is a very common fear, so there's lots of effective treatment options available. It may not be easy, but it's worthwhile because you deserve the freedom of riding as a passenger without undue fear.

It's time to go out and get it.
Could It Be Your Eyes?
Do you dread driving? For some people, getting behind the wheel of a car can feel overwhelming. They might even avoid driving at all costs, or only drive on side roads. This isn't because they don't like to drive but instead because they experience driving anxiety.
Most people don't realize that the cause of their nervousness could actually be a slight misalignment of their eyes, a condition known as Binocular Vision Dysfunction (BVD).
Get help for your driving anxiety.
What is Driving Anxiety?
Driving anxiety is when you experience anxiety or nervousness while driving. Typically, the feelings can be severe and overwhelming. If you have driving anxiety, it can feel like it is controlling your life. You make excuses why you can't go out, take longer routes in order to avoid busy roads and highways, and worry about causing an accident every time you get behind the wheel.
People who experience anxiety while driving often report the following:
Feeling unsafe when driving
Worried about dying while driving
Nervous every time they drive
Concerned about hitting something or someone while driving
Experiencing anxiety or nervousness when getting into the car
Avoiding driving on the highway
Only driving on side roads
Driving anxiety can occur all day long, with many people reporting feeling a constant sense of doom if they know they have to drive later that day.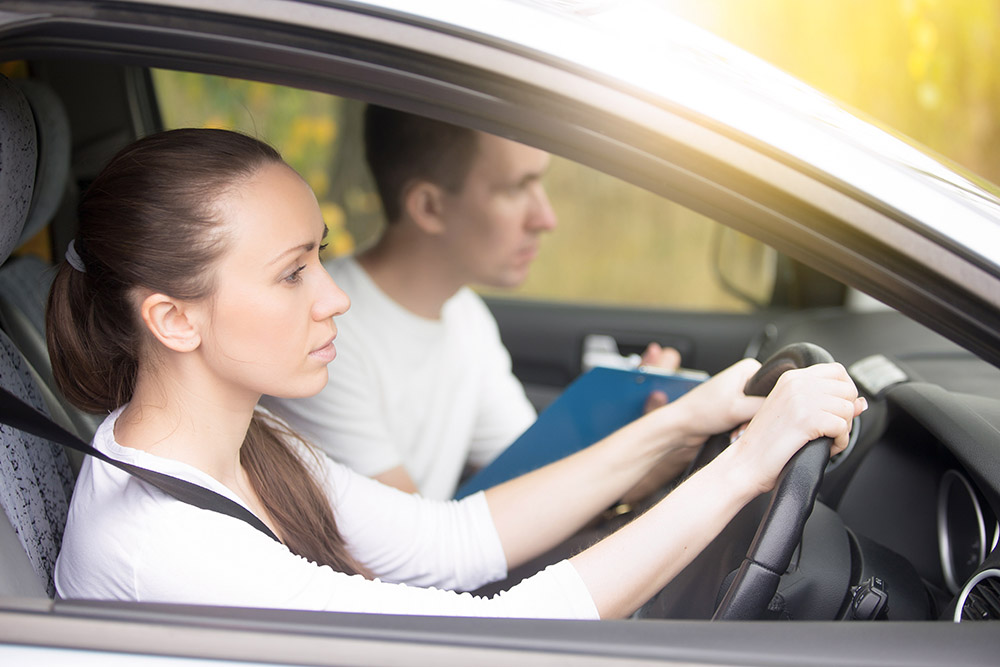 For others, it can occur without warning. In severe cases this can be experienced as a panic attack. You might have difficulty breathing and feel like you don't have control over your actions. You might even feel like you are going to die. Experiencing these symptoms while actually driving your car can be terrifying.
What Causes Driving Anxiety?
You might experience driving anxiety if you've recently been in an accident or if you worry about getting into a fatal accident. Some people have anxiety while driving due to generally being a nervous person. When this is the case, they can eliminate triggers, things in their life that are making their anxiety worse.
But what about for those people who have tried everything and they are still having debilitating anxiety when it comes to operating a vehicle? From driving with people they trust, to trying to reduce stress in their lives by practicing yoga or taking up meditation – some people try to incorporate all of these changes into their lives and cannot find relief from their anxiety.
Most people don't know that there is another common reason this nervousness behind the wheel can occur: Binocular Vision Dysfunction.
Binocular Vision Dysfunction (also known as BVD) results in image misalignment. This condition is where the two eyes have difficulty working together as a team to create one clear image. The body attempts to correct this vision misalignment by overusing and severely straining the eye muscles.
In people with normal binocular vision, their eyes work in tandem, perfectly in sync at all times and sending one clear, focused picture to the brain. However, in people with Binocular Vision Dysfunction, the eyes do not work together and are not perfectly synchronized – this makes it difficult for them to see one clear image.
When the misalignment is severe, it causes double imagery or double vision. However, in most cases, the misalignment is very subtle, historically making it difficult to identify. Even when the misalignment is small and physically unnoticeable, the symptoms can be debilitating – especially while driving.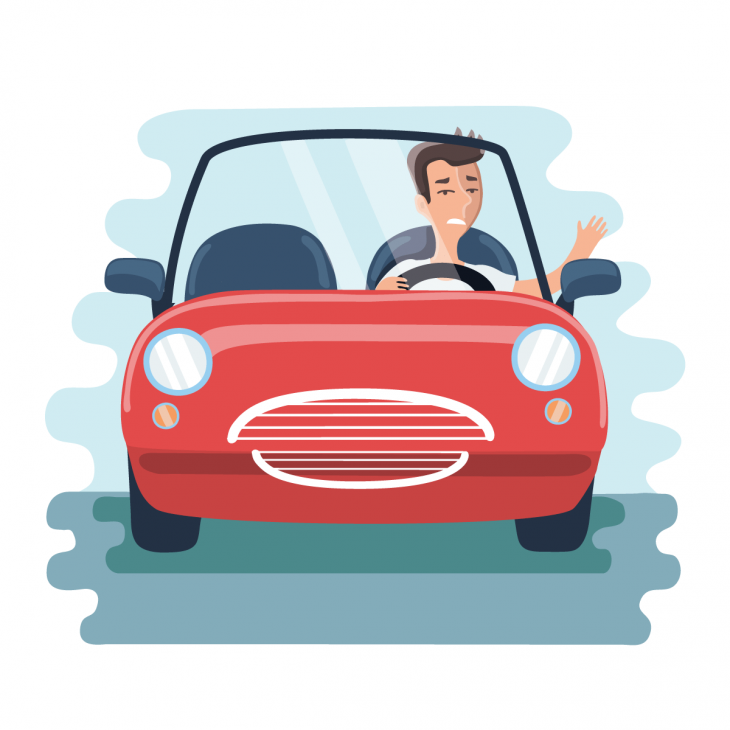 People with BVD often experience the following while driving:
Anxiety before and during driving
Motion sickness / nausea
Dizziness
How Would BVD Cause Driving Anxiety?
Common symptoms associated with BVD include dizziness, difficulty with depth perception, balance, and equilibrium, making it difficult to process visual images and to see the road, signage, and nearby cars. Understandably, this can make someone experiencing BVD very nervous about driving their car.
It Might Be Your Eyes.
Causes of BVD
BVD can be caused due to one eye being physically higher than the other, which is usually a very subtle difference. It can also be caused by a nerve or eye muscle abnormality, which is something many people are born with. As people with these abnormalities get older, the eye muscles become even more strained from trying to constantly realign the image they are sending to the brain, which results in the uncomfortable symptoms of BVD.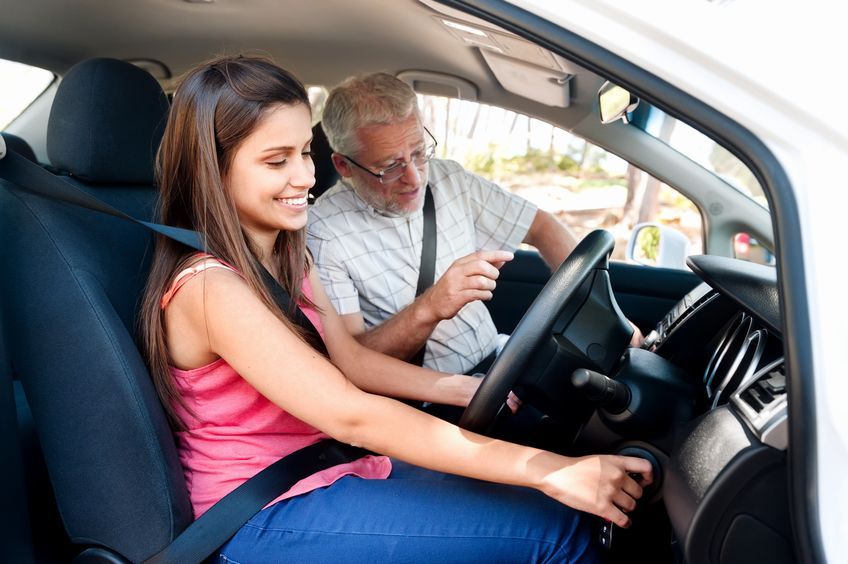 Stroke, brain injury, inner ear abnormality / injury or certain neurological disorders can also cause BVD.
While having anxiety while driving, along with dizziness, nausea and motion sickness is commonly associated with BVD, other symptoms can include:
Headache
Neck ache/head tilt
Double vision
Sensitivity to light/glare
Reading difficulties
Balance Problems
Fatigue with reading
Shadowed/overlapping/blurred vision
Feeling overwhelmed in crowds/large spaces
Skipping lines/losing your place while reading
Closing/covering an eye to make it easier to see
Essentially, the symptoms of BVD can significantly negatively impact a person's quality of life that extends beyond driving.
But there's good news – it's never too late to receive treatment for BVD.
Treatment for Driving Anxiety
Specialized aligning lenses can treat BVD and therefore eliminate the uncomfortable symptoms associated with it, including driving anxiety.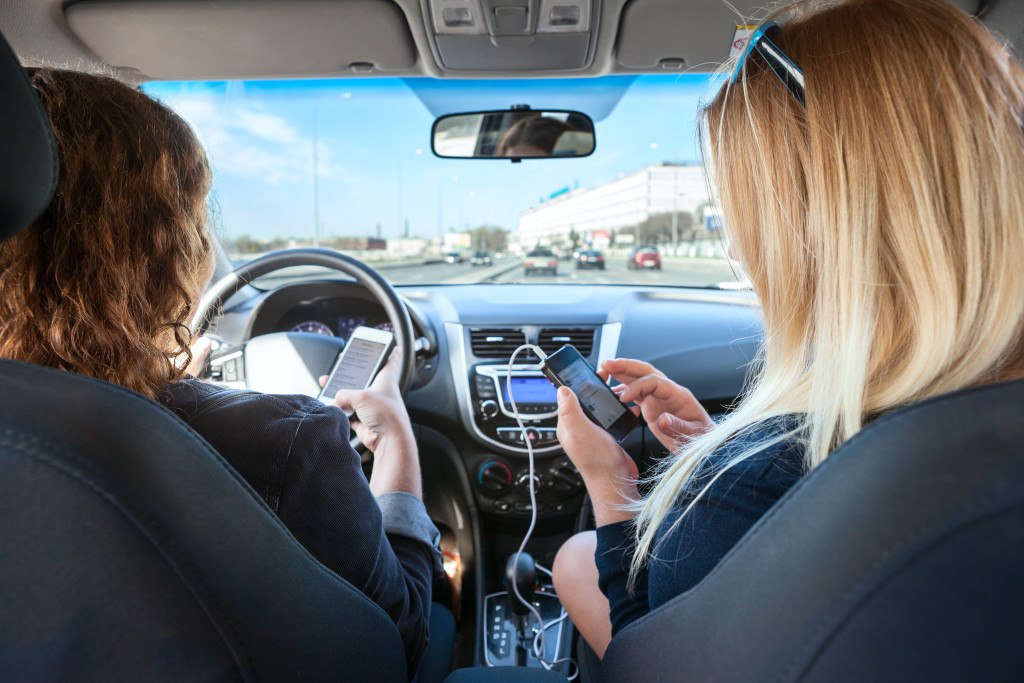 These micro-prism lenses realign the images to create one clear image, eliminating the need for the body's struggle to do so.
To determine if your anxiety and other symptoms are a result of BVD, our compassionate doctors utilize both a standard eye examination and a comprehensive NeuroVisual Examination and use those results to prescribe specialized aligning lenses.
Our micro-prism lenses help patients to feel noticeably better immediately. In fact, the average patient will notice a 50% reduction of symptoms by the end of their first visit. Over the next several visits, the aligning lenses are fine-tuned and continue to improve and eliminate BVD symptoms.
If driving makes you feel anxious and scared and is accompanied by nausea, you might have BVD. A NeuroVisual Examination performed by one of our experienced doctors at Vision Specialists of Michigan can help. To schedule an appointment, call (248) 258 – 9000 and receive relief from your symptoms.
Air Raid - Magazine Behind the wheel
EURO II IN RUSSIA - TO BE OR NOT TO BE?
Do you not trust vehicles with catalytic converters? Especially domestic? Do you think that our country has not grown up to the Euro?
We affirm: environmentally friendly cars are viable in Russia!
Continued on p.
116
IN THE FIRST MATERIAL OF THE CLUB WE ARE LOOKING FOR EURO II IN THE EXHAUST OF DOMESTIC AND FOREIGN CARS. ALARMING EXPECTATIONS DID NOT CORRECT!
PHOTO / ALEXANDER KULNEV, GEORGY SADKOV
Optimists from ecology and skeptics from technology have one thing in common: we all breathe the same air, which every year becomes more and more saturated with exhaust fumes. The best way to dampen polemical fervor is to rely on accurate, unbiased instruments.
So, they are invited to the "carpet" ... But first, let's try to understand the intricacies of legislative acts.
PAPER EURO
Euro II environmental standards (GOST R 41.83–99 or UNECE Regulation No. 83-03B). This means that only cars with injection engines and converters should leave the conveyors of our car factories. Do you feel it? We are not very good either. Manufacturers who were always complaining about difficulties were given an indulgence: they were allowed to gradually move to Euro II.
For example, in the first year of the "new ecological era" to produce only a quarter of "green" cars, the next - half, etc. But even this sparing program is not being implemented. Euro II standards have become mandatory for everyone since 2002... on paper. Until now, carburettor cars that do not correspond to any "Euro" are coming out of the gates of car factories. They are stamped according to temporary permits, which have been extended for manufacturers for more than a year. How long? We cannot answer this question. nine0003
TODAY ALL NEW RUSSIAN MODELS SHOULD MEET EURO II STANDARDS. THIS SIGNIFICANTS THE END OF THE "CARBURETTOR ERA"... DECLARED ON PAPER YET.
So far, only VAZ produces cars that meet current environmental standards. And that's not all. Only those models, some of which are exported, cannot go abroad with "zero" ecology.
Euro II requirements are strict: the car must maintain clean exhaust throughout the entire resource declared by the plant.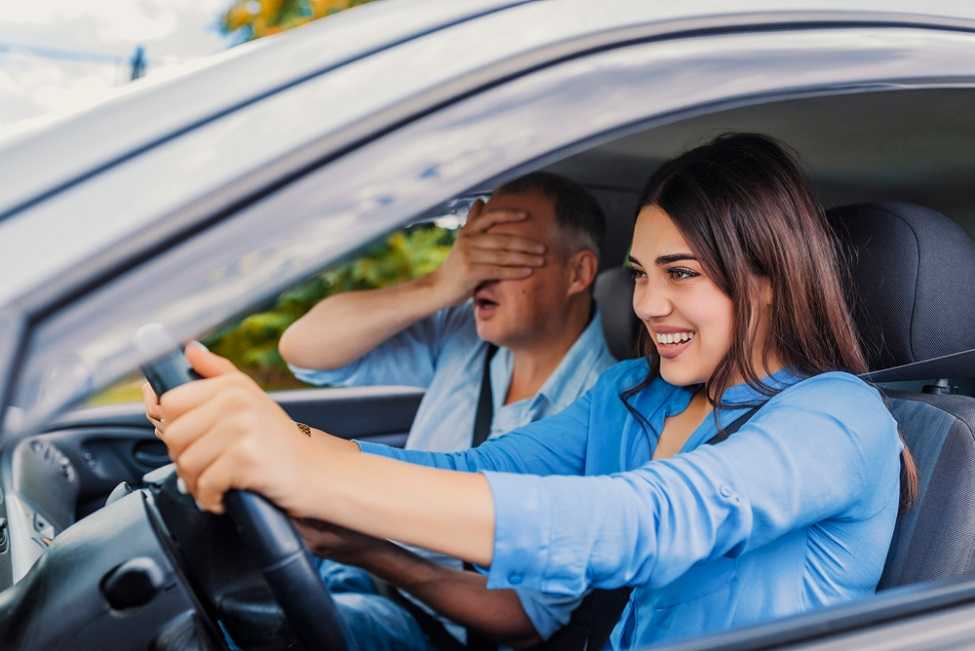 Of course, if the owner does not neglect timely maintenance, he replaces the components and consumables recorded in the service book. nine0003
Other parts not included in the list of "consumables" must work properly for the entire life of the car. That is, if, say, the sensor of the engine management system is out of order, formally the car that showed normal results "from new" no longer meets the requirements of Euro II.
For new models undergoing certification, UNECE Regulations recommend a proof test at 80,000 km. Some companies independently conduct such tests, proving the reliability and durability of their machines. nine0003
On our test, there are cars with mileage both significantly lower and noticeably higher than the "borderline". But all are certified and must comply with Euro II standards.
PRIMARY SELECTION
The test subjects are domestic and imported cars with converters. All were regularly serviced in compliance with factory requirements.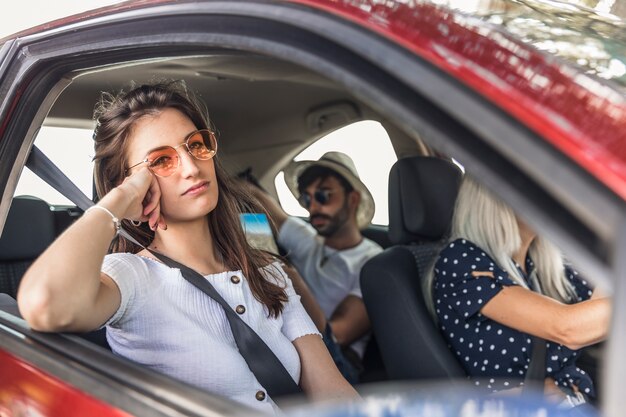 The first stage is a "rough" check with a four-component gas analyzer "Infralight" by Eco-Intech. By the way, with the help of a device so unloved by motorists, you can conduct an initial engine diagnosis. If the content of carbon oxides (CO) in the exhaust gases does not exceed 0.05%, then with a very high probability it can be argued that the car is in good condition and will fit into Euro II. If the indicator is higher, there is cause for concern. nine0003
TO CONFIRM THE ENVIRONMENTAL CLEANNESS OF THE VEHICLE IN OPERATION, A GAS ANALYZER IS ENOUGH. THE MACHINES WE CHECKED WILL PERFECTLY PASS THE TECHNICAL INSPECTION AT THE PEAK.
We did not have any anxiety: all experimental subjects showed satisfactory results (Table 1). It was encouraging that domestic cars and foreign cars performed about the same. The number of harmful emissions is growing along with the numbers on the odometer - this is quite natural. However, even the neutralization system for 100-thousandth vehicles - the solid Nissan Maxim and the compact Mazda 323 - continues to fight harmful exhaust stubbornly.
Yes, and the performance of the far from new VAZ 2111 pleased. nine0003
BATCH ON DRUM
Still, the gas analyzer is not such an accurate device to say: the car fully complies with Euro II requirements. How do domestic fuels "survive" neutralizers? A full-scale test is a test on a special stand with running drums, where new machines are tested during certification. A six-year-old Honda Civic and a new VAZ 2112 were sent to the "environmental torture chamber". small, age - less than the border for customs seven years, respectively, low price. "Twelfth" - fresh from the store. Any owner wonders if it was worth paying for the neutralizer and the accompanying "music". nine0003
All "formalities" were observed - the cars cooled down for several hours, the tester "drives" along the virtual route, strictly following the instructions of the computer guide: first through the city, then along the highway (see figure). The device that detects harmful emissions is connected only 40 seconds after starting the engine, when the converter warms up and starts to work efficiently.
The Euro II requirements for passenger cars with gasoline engines standardize the mass of carbon monoxide and the sum of the masses of hydrocarbons and nitrogen oxides emitted per kilometer. CO limit up to 2.2 g/km and CnHm+NOx up to 0.5 g/km. nine0003
Honda was the first to reach the finish line. The car did not reach Euro II a bit. It seems that the mileage is small, but the "Japanese", apparently, was simply unlucky. Experts suggested that the cells of the neutralizer were already clogged. Obviously, Russian gasoline still did its dirty work. However, an ordinary consumer and even a gas analyzer on the instrumental control line will not notice this.
EVEN THE PERFORMANCE OF THE MOST RELIABLE FOREIGN CAR IS EASY TO SPOIL WITH LOW-QUALITY GASOLINE. HAPPINESSLY, LEADED FUEL IS DEVELOPING FROM THE RUSSIAN SCENE. HOWEVER, BE CAREFUL WHEN REFUELING! nine0022
Contrary to the opinion of skeptics, VAZ 2112 met the current standards with a margin.
According to the employees of the landfill, after a couple of thousand kilometers, when the car breaks in, CO2 will decrease slightly, and CnHm + NOx will feel better by one and a half to two times. By the way, according to the UNECE Rules, the manufacturer can re-test the car after 3000 km, but it is considered good form if the standards are met in the first kilometers. "Twelfth" can be allowed into secular society.
RELATED
There are few reasons for applause for the domestic auto industry. "Dozens" and "fields", friendly to the already fairly polluted nature, are only the first timid steps, and most of the cars coming off the assembly lines of Russian factories do not comply with either Euro II or even Euro I.
ECOLOGY IS A COMMON TASK. DOMESTIC FACTORIES SHOULD BE SERIOUSLY APPROACH TO THE SELECTION OF COMPONENTS, OWNERS SHOULD OPERATING THE MACHINE COMPETENTLY, AND THE STATE SHOULD CONTROL AND STIMULATE THE AUTOMOTIVE INDUSTRY AND OIL MANUFACTURERS.
nine0022
However, the rest, equipped with converters, in operation correspond to Euro II only conditionally. Often, environmental indicators can be maintained only by constantly updating failing sensors, actuators, and devices.
On foreign cars, control systems are much more reliable. Alas, domestic gasoline attacks and sometimes defeats even the most advanced technology. An example is a faulty Honda converter. Quite a bit of time will pass, and the same thing may happen to the "twelfth". nine0003
And yet, the main thing that our test showed: Euro II and Russia are "things in common". Used, but well-maintained foreign cars, and even domestic cars, with proper maintenance (and normal components!) with neutralizers, are quite viable. And this is truly pleasing.
Ecology is a state problem. The government should control and at the same time stimulate not only the auto industry, but also oil workers and buyers. It's time to firmly stand on the second step of the Euro - soon you will have to take the next step.
The air raid alarm sounded long ago! nine0003
DISCOVERED. MACHINES THAT SHOULD MEET MODERN STANDARDS CONFIRM THEIR ENVIRONMENTAL PURITY. AND THIS ITSELF IS A SENSATION: THE WAY TO EURO II IS OPEN!
The cycle that a car goes through on the running drums to confirm the Euro II environmental performance.
GOST 17.2.2.03-87 requires that for machines with a converter, during the operational check, the CO content at idle does not exceed 1%.
PHOTO / IGOR TVERDUNOV
Air Raid
Air Raid
Causes of car vibration while driving and when to sound the alarm
Vibrations while driving - an imbalance in the car, which requires urgent identification of the cause and its elimination. Body vibration can be felt while driving, accelerating or braking. In 80% of cases, the cause is problems with the wheels, in 15% it is a malfunction in the chassis and in 5% it is a problem in the engine compartment.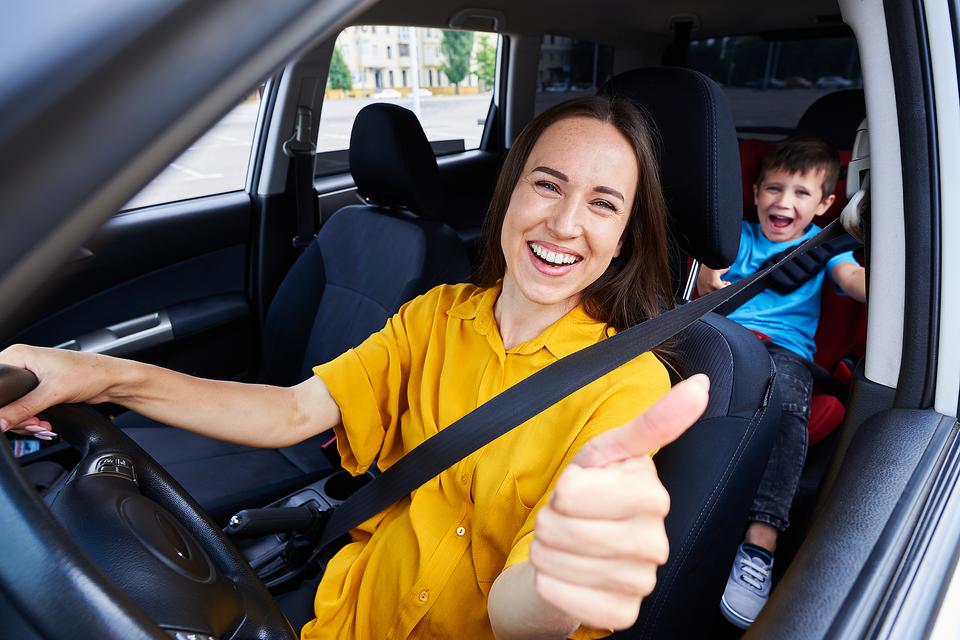 TOP 6 causes of vibration of the body and steering wheel
Hernia on the wheel (deformation of the cord or sidewall). The reasons for the formation of a hernia are a sloppy driving style, factory defects, the quality of our roads. When a hernia appears, it is impossible to immediately notice it visually, but the behavior of the car on the road is alarming, which means it warns. At low speeds, the body sways, rhythmic vibration is felt. At a speed of 60-80 km / h, the steering wheel beats noticeably. At high speeds, the vibration is more pronounced on the body. nine0003

Wheel imbalance is the most common cause. The wheel rotates with jerks, which gives vibrations to the steering wheel and body. It is easy to recognize the imbalance at speeds of 80-120 km / h. Depending on the brand, the "wiggle" will be different, if for cars 10 grams are enough to make the body and steering wheel tremble, then for an SUV even 50-60 grams will not be felt. This problem occurs when poor-quality balancing, falling into a pit, if the tires are not used correctly (long idle time without movement, parking on a flat tire), and imbalance is also a common occurrence after washing, when the weights are washed off. nine0003

Sticking to the rim of dirt, snow. Dirt formed after off-road driving, snow stuck after driving through snowdrifts or parking in them, all this can give wheel vibrations at speeds from 60 km / h. A piece of ice 2-3 cm thick or dirt evenly located on the rim weigh many times more weights of 20-60 g. And if only half of the rim is washed during washing, then the vibration of the wheels is the strongest.

nine0002 Deformation of rims, which is formed after the wheel enters a pothole, or as a result of a manufacturing defect in the rim. Also, the steering wheel can beat if the wheel is not centered on the hub, that is, when non-original discs are installed and their holes do not match the diameter of the bolts on the hub. In this case, the disk simply "jumps" on the hub, the higher the speed, the more the steering wheel vibrates.

Steering wheel and body vibration can be caused by uneven tire pressures and unevenly tightened/loosened wheel bolts. nine0003

Problems in the chassis of the car can also cause vibrations in the steering wheel and body. These include: a malfunction of the gearbox, runout of CV joints and drive shafts, runout of brake discs, worn crosses of cardan shafts, worn running joints (articulated, rubber), brake mechanisms are wedged.
Is it dangerous to drive with body vibration and how to fix the problem?
Such a ride is not only unpleasant, but also extremely dangerous. At speed or when turning, the car can skid, and strongly, you can completely lose control, it is difficult to brake correctly, this will lead to an emergency. In addition, if you ignore even a small "shake" of the body, you can miss a minor, easily fixable problem, which will eventually lead to serious expensive repairs.