Travel personality types
What Type of Traveler are You?
To take Dr. Plog's quiz click here. 
What do the following questions/statements have to do with the type of vacation you like to take?
-        I find I often get bored at parties that most people seem to enjoy.
-        I have friends over to my house frequently.
-        Chance has little to do with the successes I've had in my life.
According to Dr. Stanley Plog they, along with others, have everything to do with the type of traveler you are and therefore the type of vacation that would be best suited to you. 
There are two types of information that help define who each of us is, and the type of traveler we are.  The first is demographic information.  This information is very easy to determine and includes our age, gender, income level, marital status, and educational level.
  The second is psychographic information.  This is harder to measure and describes a person's personality and "lifestyle".  For instance, describing someone as a Romantic would be a psychographic description. 
Stanley Plog determined that there are several classifications of information that help define a travel "personality" within the psychographic category.  They include:
Activities – physical activities of lifestyle like golf, exercise, and sailing
Interests - non physical life elements such as music, history, and learning opportunities
Opinions – strong attitudes and values
In a 1974 study, Dr. Plog identified six types of tourists, or travel personalities, based on psychographic characteristics.  The travel personalities include; Authentics, Mid-Authentics, Centric Authentics, Centric Venturers, Mid-Venturers and Venturers.  Now, picture these as a continuum or bell curve, with Authentics on one side, Venturers on the other and the other four in the middle forming the shape of a bell.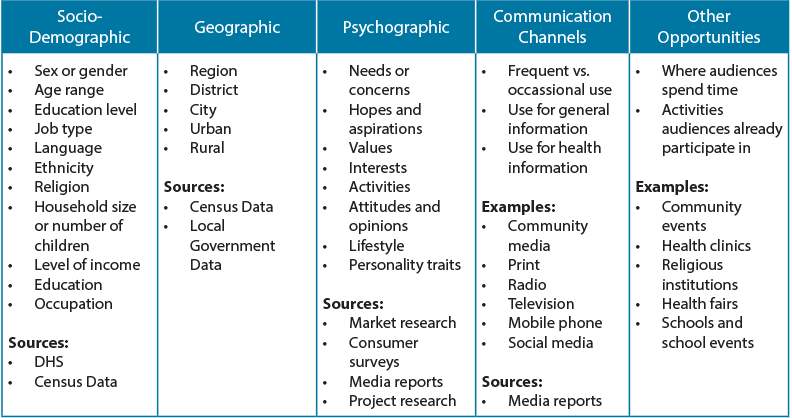 Plog determined that the majority of people fall into the Centric Authentic and Centric Venturer classifications with 30% in each.  He also determined that Authentics make up 2%, Mid-Authentics 17%, Mid Venturers 17%, and Venturers make up 4% of travel personalities.
He has defined each of these characteristics in order to determine the type of travelers we are.  Authentics like structure, have constant common values, are easy going and arevery sociable.  They tend to like travel to well known established destinations with pre-planned and organized activities.  Centrics are flexible and adaptable, have diverse interests, seek comfort and appreciate some structure (but with limits).  They like to sample new destinations, are open to many types of travel and are attracted to domestic and foreign travel without being too exotic.  The Venturers are very active, are put off by too much structure, are willing to take small risks to see a new destination, and will sacrifice comfort to experience something new.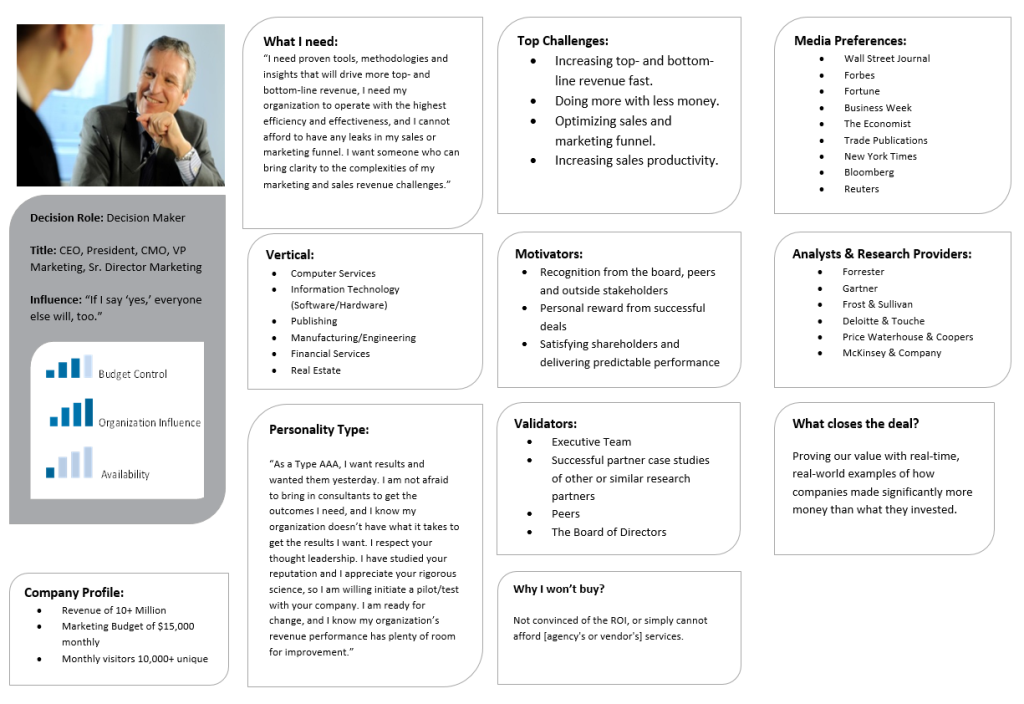 They like exploring unique places and cultures, are drawn to authentic experiences and enjoy exploring on their own.  Each of us will fit into one of these classifications even though we may have characteristics from one or more of the others as well.
So, why do these matter?  Well, if we know the type of travel personality we have we can more easily figure out the best vacation for us.  The more in line our vacation is with our personality, the more we will enjoy it and the happier we will be!  For instance, A Venturer participating in an organized tour of England on a tour bus with 40 other tourists with a time limit at each stop will probably go stir crazy and have a terrible time.  Whereas, an Authentic is more likely to feel completely safe and comfortable and have a wonderful time with the new experiences.
The great news is that there are vacations out there for every type of travel personality!  To take Dr. Plog's quiz click here.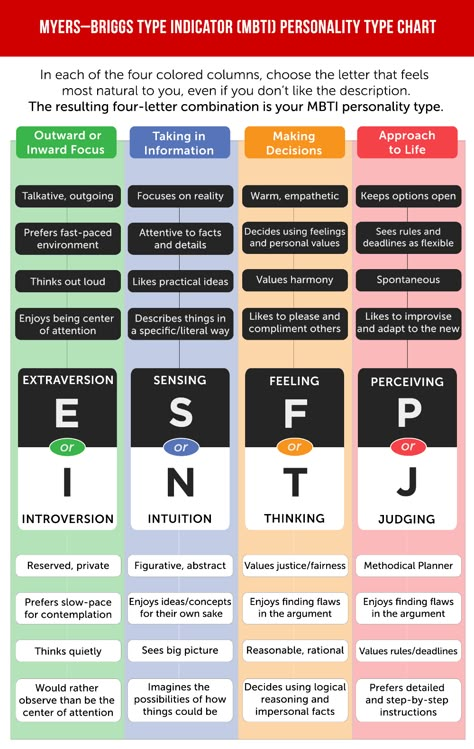 Find Your Next
CruiseTourCP ExclusiveAll-Inclusive
Any Cruise LineCarnival Cruise LineCelebrity CruisesCosta CruisesDisney Cruise LineHolland America LineMSC CruisesNorwegian Cruise LinePrincess CruisesRoyal Caribbean InternationalVirgin VoyagesAzamaraCunard LineExplora JourneysOceania CruisesRegent Seven Seas CruisesSeabournSilversea CruisesThe Ritz-Carlton Yacht CollectionViking Ocean CruisesAMA WaterwaysAmerican Cruise LinesAmerican Queen VoyagesAvalon WaterwaysEmerald CruisesScenic CruisesTauckUniworld Boutique River Cruise CollectionViking River CruisesAtlas Ocean VoyagesCelestyal CruisesHurtigrutenPaul Gauguin CruisesPonantQuark ExpeditionsScenic Ocean CruisesSeaDream Yacht ClubStar ClippersUnCruise AdventuresWindstar Cruises
Any Ship
Any Length2-2 Nights3-5 Nights6-9 Nights10-14 Nights15+ Nights
Any DestinationAlaskaAntarcticaAsiaAtlantic SeaboardAustralia/New ZealandBermudaCaribbeanEuropeHawaii and South PacificMediterraneanMexicoNorth American WaterwaysPacific SeaboardPanama CanalRepositioningRiver CruisesSouth AmericaTrans-Ocean-------------------------------------Africa - Middle East - IndiaAlaskaAlaska - Inside PassageAlaska - NorthboundAlaska - SouthboundAmazon RiverAntarcticaAustraliaBahamasBaltic SeaBermudaBlack SeaBritish IslesCanada - New EnglandCanary IslandsCaribbean - EasternCaribbean - ExtendedCaribbean - SouthernCaribbean - WesternCentral AmericaChina - Japan - KoreaChinese RiversCubaEastern CanadaEuropean CoastEuropean RiversGalapagos IslandsHawaiian IslandsHoly LandsMediterraneanMediterranean - EasternMediterranean - WesternMexicoMexico - BajaMexico - Round TripNew ZealandNorth EuropeNorwegian FjordsPanama CanalRussian CoastRussian RiversSouth American CoastSouth PacificSoutheast AsiaSuez CanalTahitiTrans-AtlanticTrans-PacificU.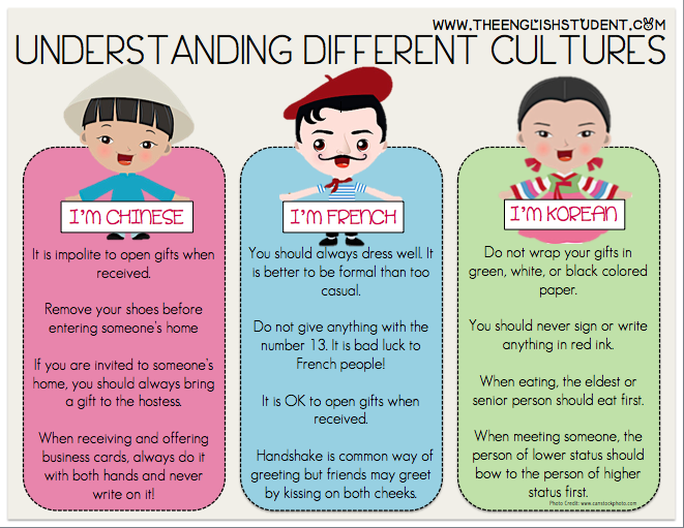 S. East CoastU.S. RiversU.S. West CoastWorld Cruise (Exotic)
Any DestinationAlaskaAntarcticaAsiaAtlantic SeaboardAustralia/New ZealandBermudaCaribbeanEuropeHawaii and South PacificMediterraneanMexicoNorth American WaterwaysPacific SeaboardPanama CanalRepositioningRiver CruisesSouth AmericaTrans-Ocean
All SuppliersAbercrombie & KentBrendan VacationsCeltic ToursCIE ToursColletteContikiCosmosGlobusInsight VacationsKensington ToursMicato SafarisMonogramsTauckTrafalgar
Any Length2-2 Days3-5 Days6-9 Days10-14 Days15+ Days
Select a brandBahia Principe HotelsBarcelo Hotels & ResortsBeachesBeloved ResortsBlue Diamond ResortsBreathless Resorts & SpasClub MedCouples ResortsDreams Resorts and SpasExcellence ResortsFiesta Americana Hotels and ResortsFinest ResortsGrand Fiesta AmericanaHard Rock ALL Inclusive Hotels & ResortsHilton All-Inclusive ResortsHotel Xcaret Hyatt ZilaraHyatt ZivaIberostar HotelsKarisma Hotels and ResortsLive AquaOccidental Hotels and ResortsPalace ResortsPalladium Hotels & ResortsPineapple Beach ResortsPlaya Hotel GroupRiu HotelsSandals ResortsSandos Hotels and ResortsSecrets Resorts and SpasSunscape Resorts and SpasThe ExploreanUnico 2087 ResortZoetry Hotels and Resorts
Select a countryAntigua and BarbudaArubaBahamas, TheBarbadosCosta RicaCuracaoDominican RepublicGrenadaGuadeloupeJamaicaMartiniqueMexicoPanamaSaint LuciaSpainSt.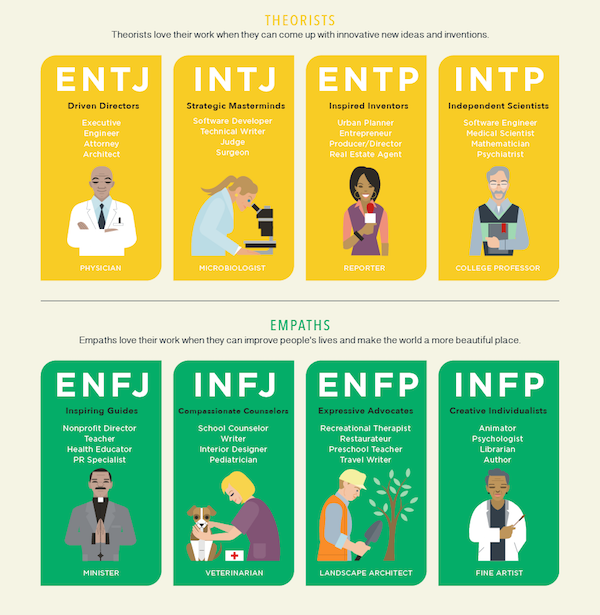 MartinTurks and Caicos IslandsUnited States
Select an amenityAdults OnlyBeach AccessCasinoFamily FriendlyCouples OnlyFitness CenterGolfGratuities IncludedAccessibleParking IncludedPets AllowedScuba AvailableSpa AvailableWater ParkWifi Included
Select a budgetContemporary ($)Premium ($$)Luxury ($$$)Ultra Luxury ($$$$)
Click Here to Search for Travel
What Kind Of Traveler Are You?
Isn't it interesting that different travelers have different things to tell about the same destination? There is no one-size-fits-all approach to traveling as it is a subjective experience, and so every traveler's idea of a perfect vacation varies. Your travel personality, i.e., how you identify yourself as a traveler, defines your vacation needs and decides your travel destination. 
While some travelers are on a soul-searching mission, there are some others who travel to experience different cultures and a few others for whom adventure is the travel motive.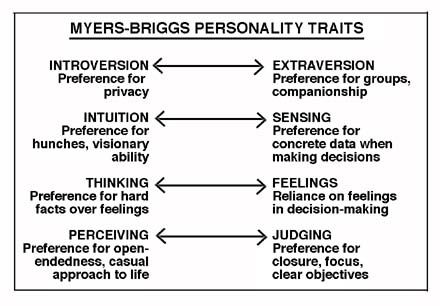 We have listed here the 5 most common travel personality types.
Soul Searcher:
People with this travel personality travel not to discover the world but themselves. Traveling for them is a transformative experience, a journey of self-discovery, a means of finding themselves and the purpose of this life. They seek solace and inner peace, look at life through the lens of spirituality, and look for new experiences that teach them new lessons. 
Soul searches often travel solo to secluded and serene places so as to allow themselves freedom and time for self-reflection. They travel at a slow pace, usually spending more time at their destination than typical travelers.  
City Slicker:
On one side, there are city dwellers who can't wait to escape the hustle and bustle of the cities, and on the other side, there are city slickers who prefer traveling to places like New York, Paris, London, Bangkok, Dubai, Singapore, Italy, Delhi, etc., so they don't have to forgo the comforts of a modern metropolis.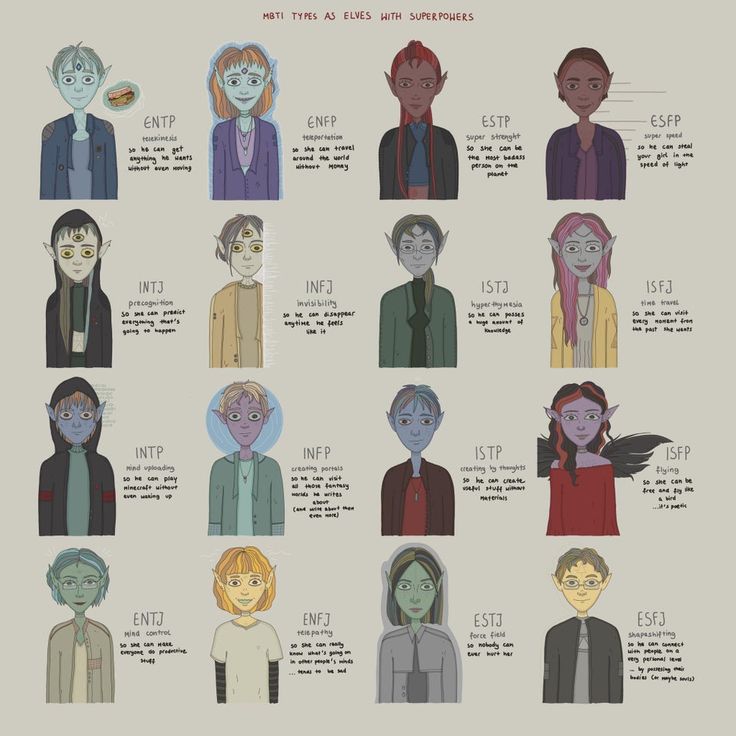 This type of travel personality loves the idea of 'life in big cities'. They adore everything about glamorous cities – its skyscrapers, bright lights, buzzing streets, trendy restaurants, shopping culture, vibrant nightlife, and a grand variety of entertainment and myriad recreational facilities these 'big' cities offer. 
Culture vulture:
The prime motive of traveling for the culture vultures is immersing themselves in the cultural experience of a place. They don't limit their trip to visiting the popular tourist attractions; instead, they intend to experience a place like a local. Their idea is to discover the real heart of a country by discovering its inhabitants. 
The historical and cultural heritage of a place, its traditions, languages, festivals, art and architecture interest this type of travel personality. They like to interact with the locals (often seek their guidance as to what to see and do), taste local dishes, shop in the local markets, and go about like a local.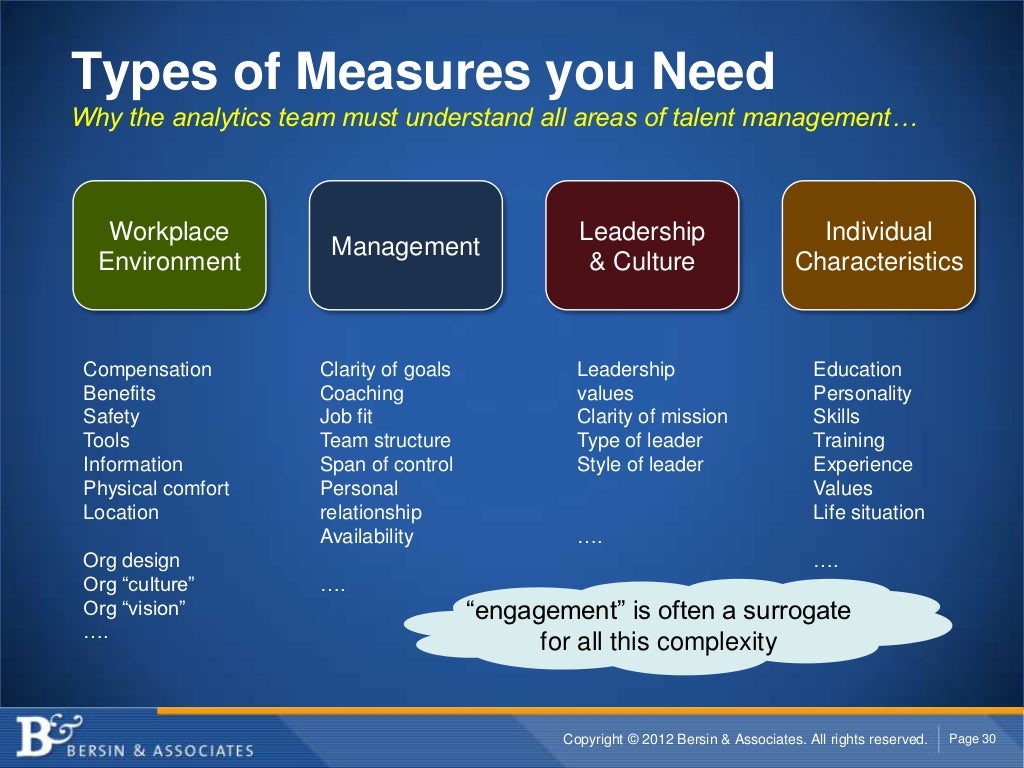 India, a country with rich cultural diversity, is a great destination for such travelers. If you haven't ticked India off your bucket list, then grab this opportunity to do it now. Avail our exclusive deals on flights to India and visit this incredible country. 
Adventure seeker:
Adventure seekers live by the quote, 'Life is either a daring adventure or nothing at all.' They crave different experiences; adrenaline-pumping adventures excite them the most! They want to hike the tallest mountains, dive in deep seas, skydive from a high altitude, jump off a cliff, cross the wild rapids on a raft, and the risk factor involved in these adventure sports is what they readily accept as a challenge. According to these daredevils, the higher the risk involved, the greater the thrill! These adventure junkies enjoy conquering challenges and the sense of achievement they get from doing so.     
Typical traveler:
By typical travelers, we mean travelers who like their trips to be organized and well-planned.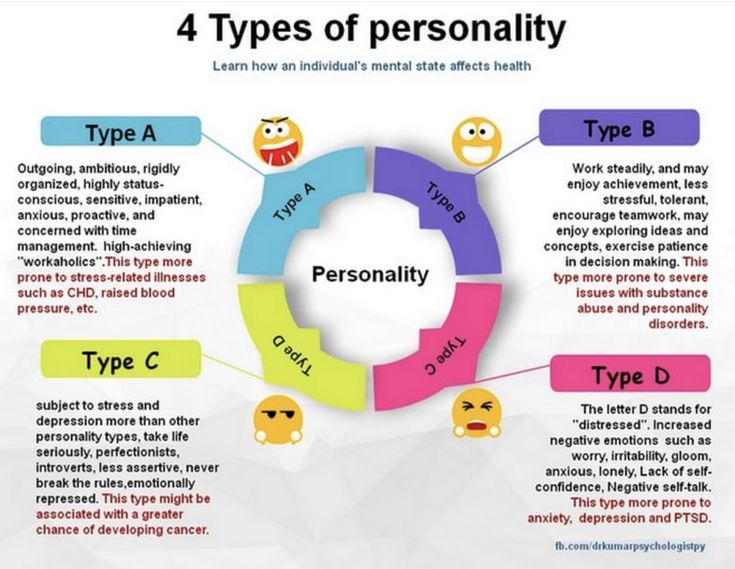 A travel itinerary makes them feel confident that their trip goes smoothly. In fact, they plan their trip to a T in advance and then go ahead to book international flight tickets. They swear by the tour guides and city maps and visit all the tourist places their destination is known for and indulge in typical touristy activities to make the most of their vacation. Travelers visiting a place for the first time typically fall under this type of travel personality.  
11 personality types in the masterpieces of world art
Together with psychologist Polina Hoffman, we figured out how personality types differ and found their embodiment in the works of famous artists.
Personality type is a set of characteristics inherent in one way or another to each of us. Each of us in different percentages has a set of qualities inherent in different types of personality. Someone is dominated by compulsive-obsessive, someone is schizoid, someone is narcissistic, and this is absolutely normal.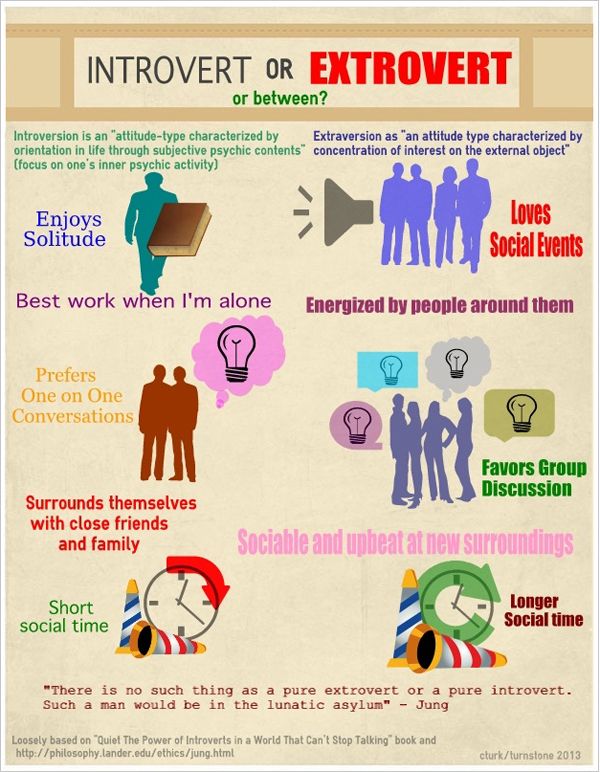 It is important not to confuse a personality type with a mental disorder consonant with it.
At birth, all people have a predisposition to one or another type of personality. Later, depending on how the child grew up and was brought up, what kind of relationship he had with his parents, and taking into account various other factors, a personality is formed.
Depressive personality type
This type is characterized by self-criticism and introspection. Such people see the world in gray tones, can get upset in advance and imagine an exclusively negative scenario. Very often, these people do not know how to express aggression: rage can accumulate in them for years, but they do not know what to do with it. A person with a depressive personality type has formulated ideas that he is bad and useless, and the world is not safe.
"You often want to feel sorry for such people, but when communicating with , it is important to understand that such a reaction will only stimulate them to such behavior," says psychologist Polina Gofman.

We found the embodiment of this personality type in the painting by V.M. Vasnetsov "Alyonushka" . Sad Girl by the Pond - is one of everyone's favorite paintings. Sadness in the eyes of the heroine borders on despair. Untidy red hair, dark eyes, pale scarlet lips - form an easily readable image of a child with a difficult fate. Sad solitude, enhanced by images of nature, trees, clouds above the heroine's head, speaks of longing, which is just inherent in representatives of a depressive personality type.
"Alyonushka" (VM Vasnetsov, 1881)
Compulsive-obsessive personality type
This personality type has two components, where obsession is obsessive thoughts, and compulsion is obsessive actions.
People of the compulsive-obsessive personality type are characterized by unconscious aggressiveness, irritability, disgust, perfectionism, accuracy and pedantry, as well as "magical" thinking.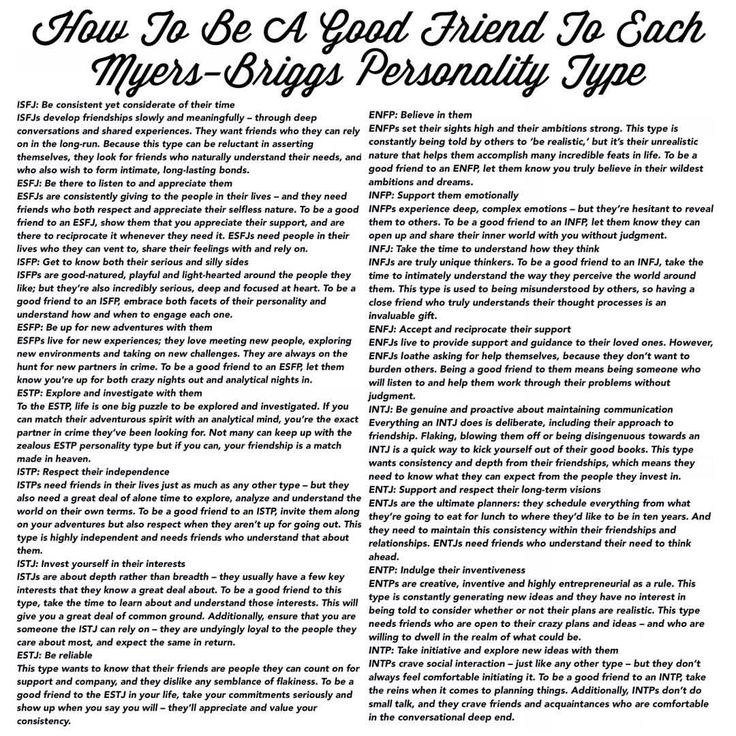 These people are good organizers and successfully work with various charts and tables, they are disciplined and love order. The more detailed everything is painted, the more likely that they will be calm and they will have no extra thoughts.
A striking example of a compulsive-obsessive personality type is the following situation: a person wakes up and cannot decide what is best for him to do first: have breakfast or go to the gym. Because of the habit of reasoning and obsessive thoughts, he can sit for a very long time and think about how best to do it.
People with obsessive-compulsive personality types have only to think that they do not have a clear plan of action, and they are immediately engulfed in the same horror as the world-famous character in picture Edvard Munch "The Scream" .
"The Scream" (Edvard Munch, 1893)
Masochistic personality type
People of this type are accustomed to criticizing themselves and punishing themselves in every possible way.

Moreover, punishment can be both conscious, for example, intentional self-mutilation, and unintentional. On a subconscious level, they can provoke actions from the outside world in order to receive punishment, and with it confirmation that they are bad people. People with a masochistic personality type think that suffering is their destiny and they deserve it. They often avoid success, money, and good relationships because they feel they don't deserve it. They also often complain, but at the same time reject any help.
If we compare the depressive and masochistic personality types, then the first one has a focus on the bad from the outside world, while the second one has a focus on oneself and one's worthlessness. For a masochist, the world can be good, but he himself is bad, while for a depressive, the world is bad.
Painting by Konstantin Flavitsky "Princess Tarakanova" can personify a person of a masochistic personality type. The canvas is based on the history of the times of Catherine II.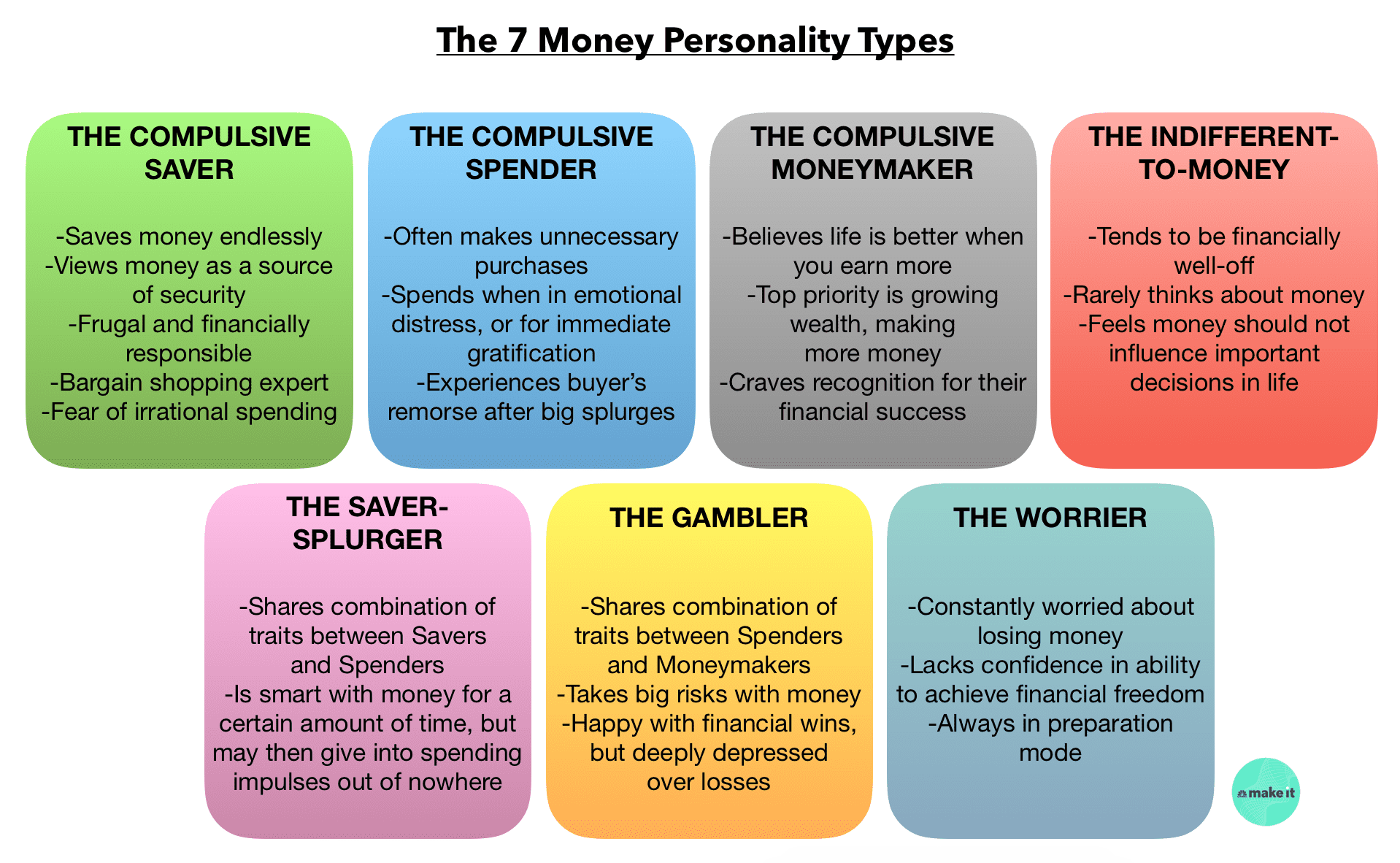 Then all the illegitimate children of Elizabeth Petrovna were called Tarakanovs, but the picture depicts not just the daughter of the queen, who was never destined to become an heiress, but an impostor posing as such. Having convinced everyone of her kinship with the royal dynasty, she lived in Italy for a long time, but the deception was revealed and the "princess" was locked up in the Peter and Paul Fortress, where she died. Masochists tend to feel worthless and subconsciously they can attract troubles into their lives, which happened to the "princess" Tarakanova.
"Princess Tarakanova" (K.D. Flavitsky, 1864)
Passive-aggressive personality type
People of this type are subconsciously convinced that they were once greatly offended and now they unconsciously take revenge. Most often, the reason for this is a deep resentment or an unlived situation, as well as the inability to express one's aggression and discontent directly. If a person with a passive-aggressive personality type considers another person above himself, then he will try in every possible way to lower him and lower him to his level, for example, by setting intellectual traps during a conversation.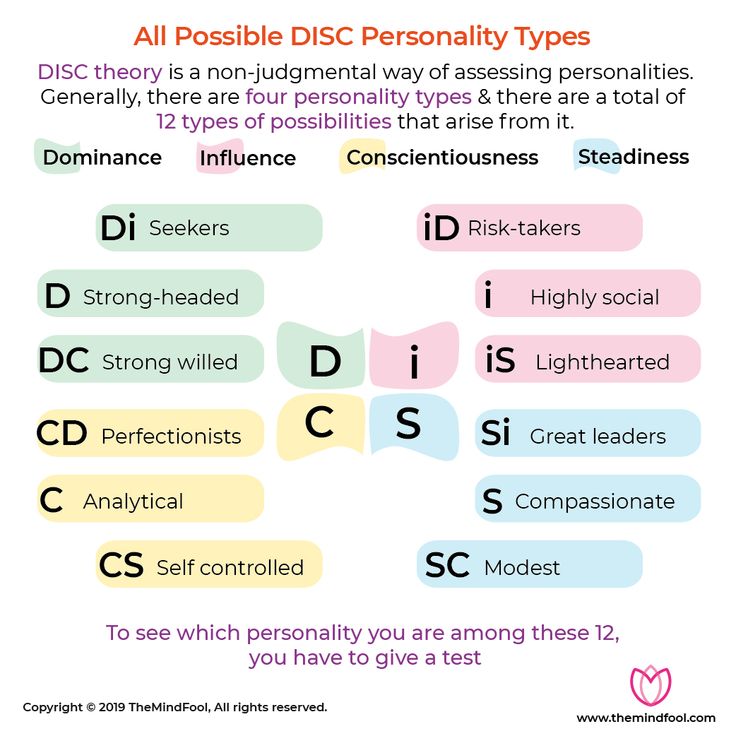 Due to the inability to express their feelings and desires directly, they can achieve their goals at the expense of others.
We found a striking example of a passive-aggressive personality in triptych by Francesco Aye ca. It includes three paintings: "Advice on Revenge", "Accusation of Treason" and "Revenge of a Rival" (the canvas is also known as "Venetian Women"). The plot of the paintings is taken from two poems by Andrea Maffei "The Venetian" and "Revenge". According to the text of the verses, the following happens in the pictures:
‣ At "Council of Revenge" Maria - the woman in green - receives a note from Rachelle - the lady in the mask - a note with proof that Maria's lover is cheating on her. Rachel invites her friend to report the unfaithful to the authorities as a traitor to his country.
‣ "Accusation of treason" : Maria wrote a denunciation of her lover.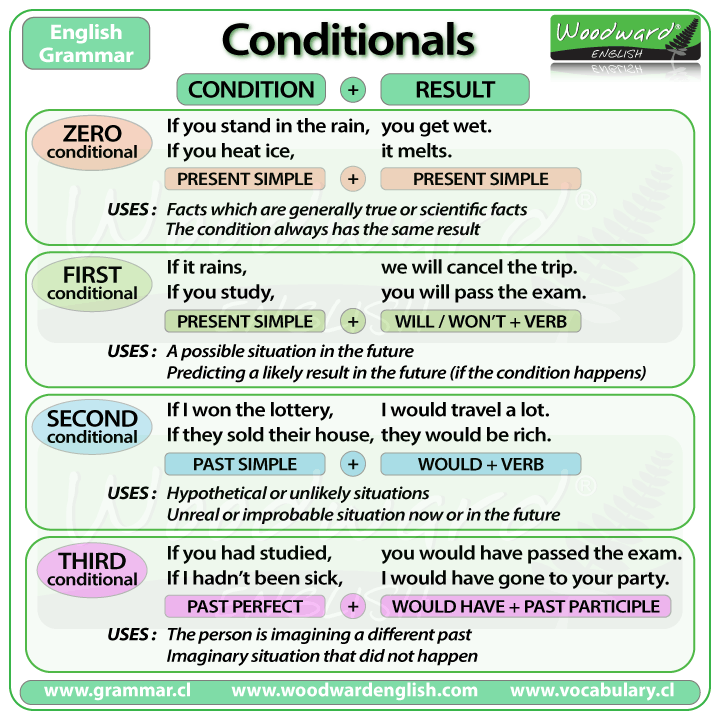 ‣ "Rival's Revenge" : the man in red took the letter and takes it to the authorities, and the repentant Maria tries to catch up with him.
The instigator of this whole story is Rachel, who offered herself to Maria's lover, but he refused her. Such is the revenge of the rejected woman. Rachel is the personification of a passive-aggressive personality type.
"Advice on revenge" "Accusation of treason" "Revenge of a rival" Triptych "Venetian women" (Francesco Hayez, 1847-1853)
Schizoid personality type
Most often, introverts belong to it: they are quite sensitive and shy, while having a rich inner world. They experience a very great fear of intimacy, although they desire it. It is typical for them to live in fantasies, they are not comfortable interacting with unfamiliar people, and they show themselves real only to a narrow circle of people.
It is easier for them to convey their thoughts through metaphors, images and colors than through language.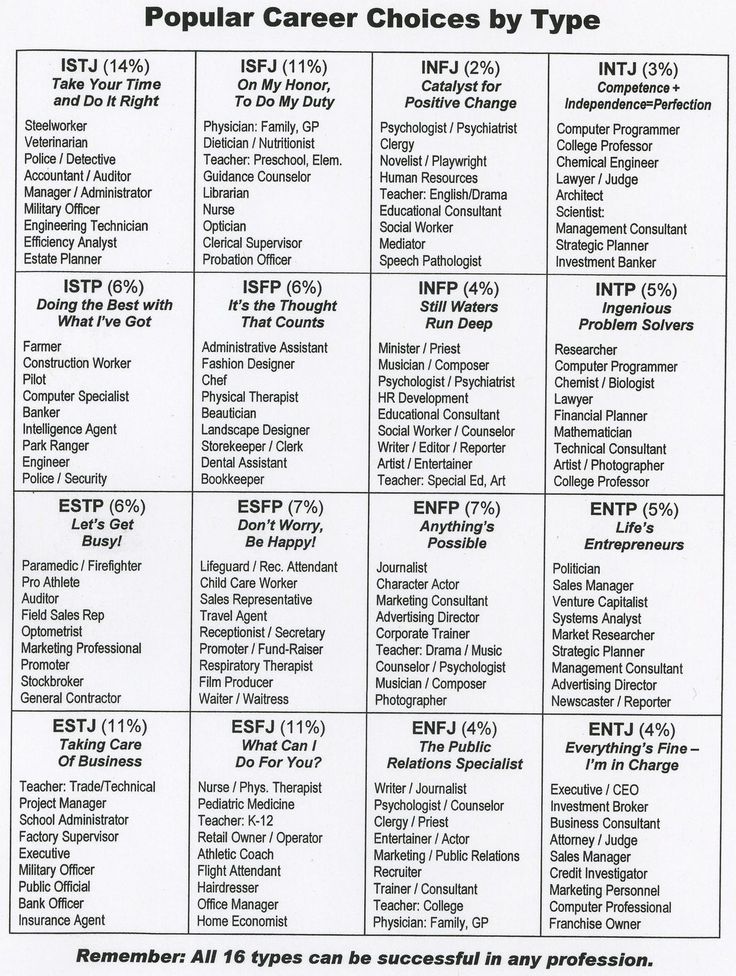 They give the impression of passive and insensitive people, but inside they are active and seething emotions. Schizoids really appreciate when someone manages to see their inner world and are good friends.
In the famous painting by Titian "Heavenly Love and Earthly Love" , one can see the embodiment of the schizoid personality type. People of this type are also restrained, closed and inaccessible to strangers, like heavenly love. However, as soon as he feels that he can trust a person, he opens up and exposes his soul, just as earthly love is exposed.
"Heavenly Love and Earthly Love" (Titian, 1514)
Hysterical personality type
These are very anxious people and their anxiety is based on power and gender. For example, hysteroid girls can unconsciously devalue other girls and at the same time experience fear of the opposite sex. The same thing works with men: they devalue members of their own sex and are afraid of the opposite.
Representatives of this personality type can be called "attention seekers" (Russian "attention seekers"). Very bright, attention-hungry people can put their sexuality on display, thereby competing with their gender. They express their emotions in a very mannered manner, their behavior may seem feigned and artificially exaggerated to those around them. Emotions such as shame and fear are hidden behind the feigned theatricality.
Hysteroids are as emotional as actors on stage, which is why this type of personality is perfectly described by a painting by a French artist Jean-Louis Forain "The Singer in Pink" .
"The Singer in Pink" (Jean-Louis Forain, 1895)
Narcissistic personality type
There are several types of narcissists: dependent, counter-dependent and malignant , but first things first.
All narcissists have a huge void inside, which they try to fill with something from the outside: praise, adoration, success, social recognition.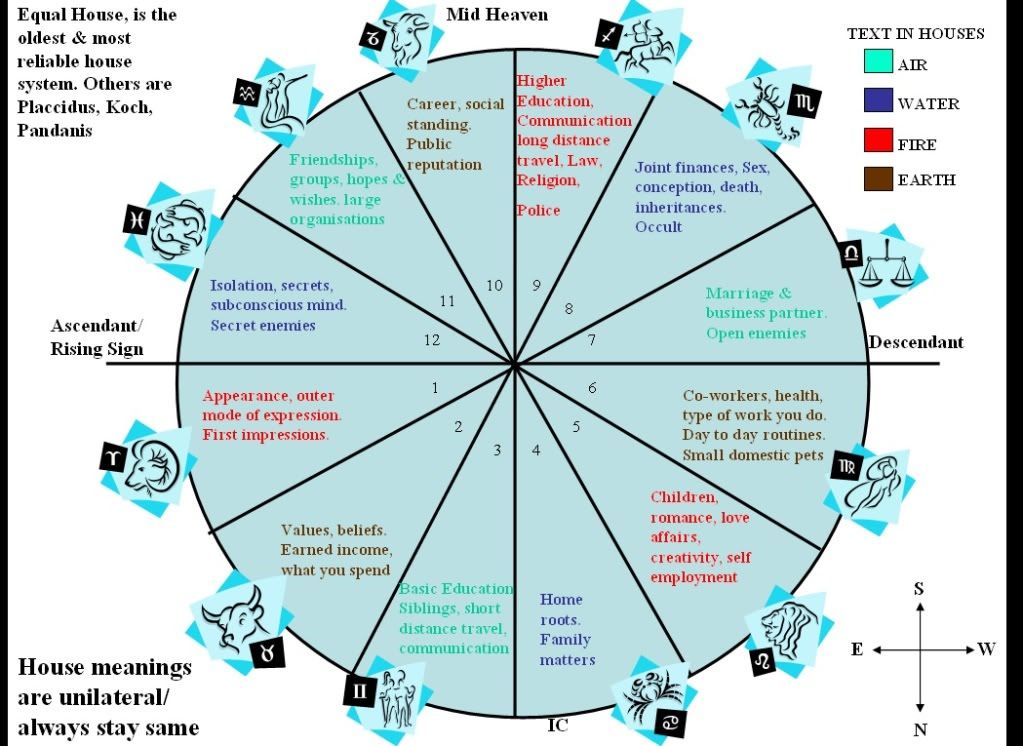 All narcissists are quite envious and sometimes this envy reaches such a level that they try to destroy the person they are envious of. With this type of personality, relationships often don't last longer than 3-5 years because the first phase of the relationship, like admiration, which is vital for all narcissists, ends. They are afraid of appearing less than perfect and of failing. Criticism is destructive for people with a narcissistic personality type, they take it hard and perceive it as a threat. They also do not understand themselves well and perceive their personality solely through the eyes of others
Dependent narcissists need the approval of others and are always trying to earn it. Counterdependent narcissist behaves as if he does not need anyone and pretends that he is independent of the opinions of others. Although he actually chooses the best brands, goes in for sports and is generally concerned about the cult of the body and beauty.
The malignant narcissist respects when strength of character is shown in return, but still tries to defeat his "rival". They tend to say unpleasant, even nasty things in person and at the same time expect gratitude for their "honesty".
The representative of the narcissistic personality type is best illustrated by the picture of the English artist John William Waterhouse "Echo and Narcissus" . On this canvas, as in the myth of the same name by Ovid, "Narcissus, as if chained by some miraculous power, looked and could not get enough of the beautiful face of the young man, not knowing that he fell in love with himself."
"Echo and Narcissus" (John William Waterhouse, 1903)
Hypochondriacal personality type
Hypochondriacs tend to be overly attentive to their health. They focus on imaginary diseases and their cures, such behavior is driven by the fear of real life, intimacy and success. It is difficult for them to build friendships or romantic relationships, because they are very fixated on themselves.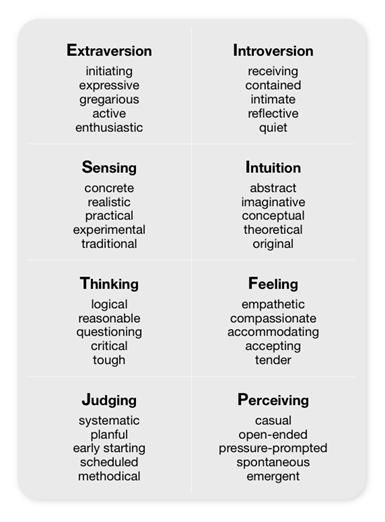 Due to their excessive focus on themselves, hypochondriacs have a blurry sense of what is happening in the world around them.
How the doctor, depicted on the canvas of the English artist Luke Fauldis , is trying to determine the cause of the child's illness, doctors whose clients are hypochondriacs guess in the same way. After all, they are looking for medical confirmation of their imaginary diseases.
"Doctor" (Luke Foldis, 1891)
Psychosomatic personality type
Unlike hypochondriacs, the psychosomatic personality is characterized by the fear of death. The only response to traumatic situations familiar to such a person is the response of the body. They experience various events so strongly that their body reacts to what is happening in the form of ailments. No matter how paradoxical it may sound, people with a psychosomatic personality type are preoccupied with their body, but in fact they do not understand at all what is happening to it and are afraid that at some point it will let them down.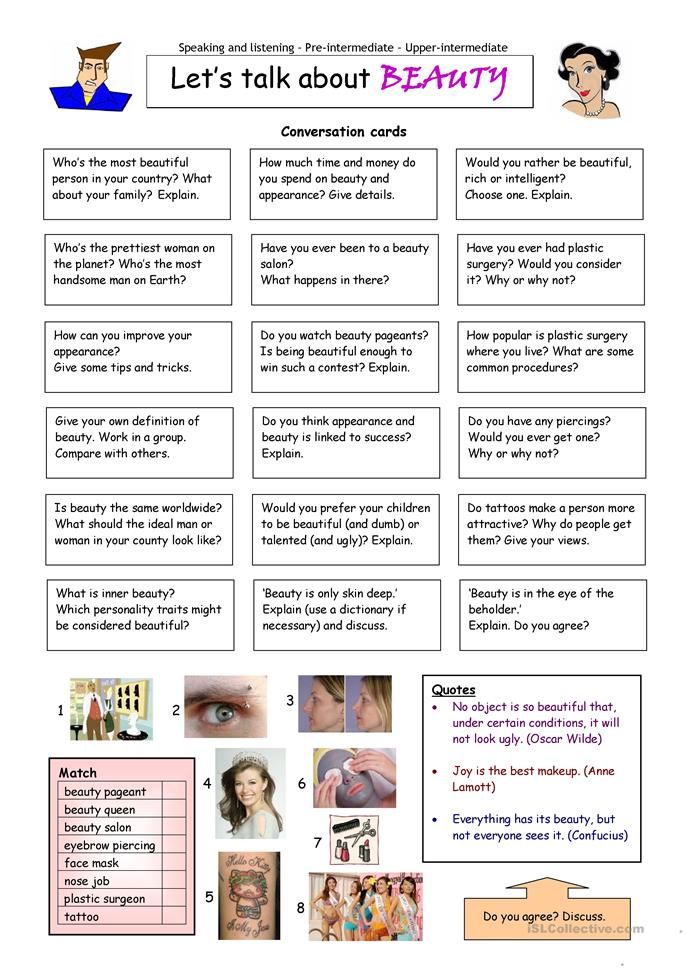 Anxiety about their condition allows them to substitute a relationship with someone real - there is a great fear of intimacy. The psychosomatic person feels inferior and powerless, they are characterized by alexithymia - the inability to distinguish, notice and express feelings, both their own and those of others.
Since the only known reactions of the body to what is happening in people of the psychosomatic personality type are all kinds of ailments, this personality type is embodied in the painting by Eglon Hendrik van der Nier "Fainting" .
"Faint" (Eglon Hendrik van der Neer, circa 1680)
Paranoid personality type
People of this personality type have a certain polarity: on the one hand, a person believes that he is always right and victorious, and on the other hand, he is powerless and humiliated . They can be very active and upbeat, but at the same time they can be suspicious, irritable and humorless.
People with a paranoid personality type are quite hostile, they can deliberately put someone in a dependent position in order to try to control the situation.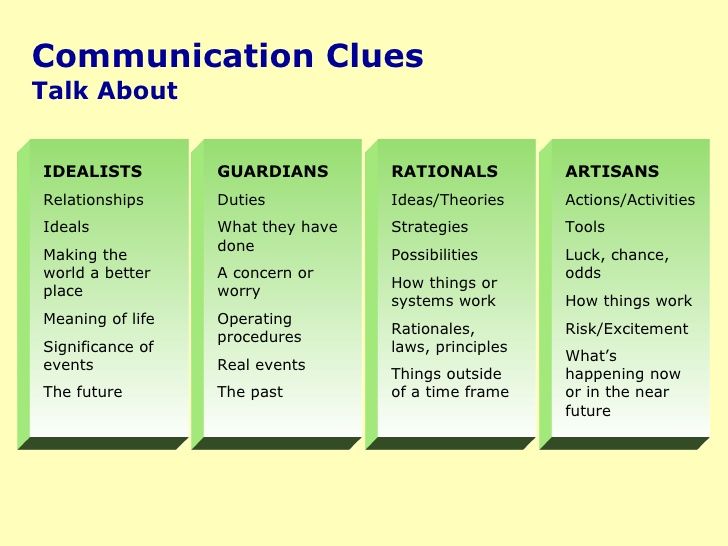 Such people often mirror the behavior of others because it subconsciously reduces their anxiety that someone wants to harm them. All the time they are in tension and are always ready to repel a possible attack.
They are very concerned about themselves and cherish their feelings, and at the same time they are capable of intimacy when they feel comfortable. You can relax a paranoid person and let him know that he is safe with the help of humor and self-irony, thereby showing his vulnerability.
Cleopatra's gaze at in John William Waterhouse's painting reads readiness to fight back, mistrust and a certain hostility. That is why she is a perfect illustration of a person with a paranoid personality type.
"Cleopatra" (John William Waterhouse, 1888)
Psychopathic personality type
People with this personality type lack conscience and empathy, the language of emotions is alien to them, they can logically guess rather than "read" the emotions of another person.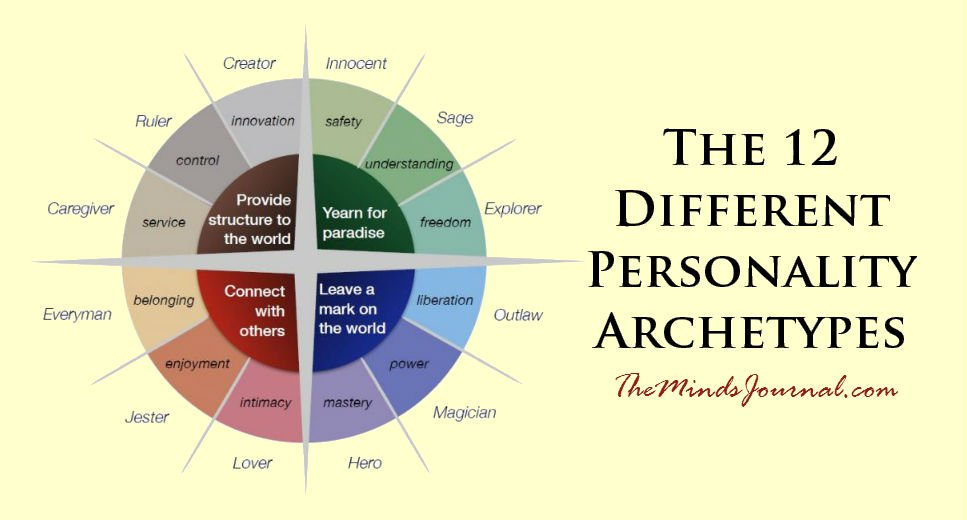 They can use their knowledge and logical thinking to the detriment of other people. Moreover, they tend to openly manipulate others and assert themselves at the expense of others. Since childhood, they strive for control, they feel omnipotent.
In a psychopathic personality, the leading feelings are aggression and rage. A good example of such a person would be a person, more often a man, who has a stormy youth behind him, possibly a drive to the police or even a term. At an older age, he becomes an exemplary family man and an honest person. His negative impulsiveness and aggression becomes noticeable only in close communication, while they are most pronounced in stressful situations.
Personalities of the psychopathic type are divided into two types: aggressive-impulsive and passive-parasitic . The first option is characterized by antisocial behavior and a person is dangerous for society, and in the second case, a person is able to exist in society and here cold indifference and lies can be characteristic of him.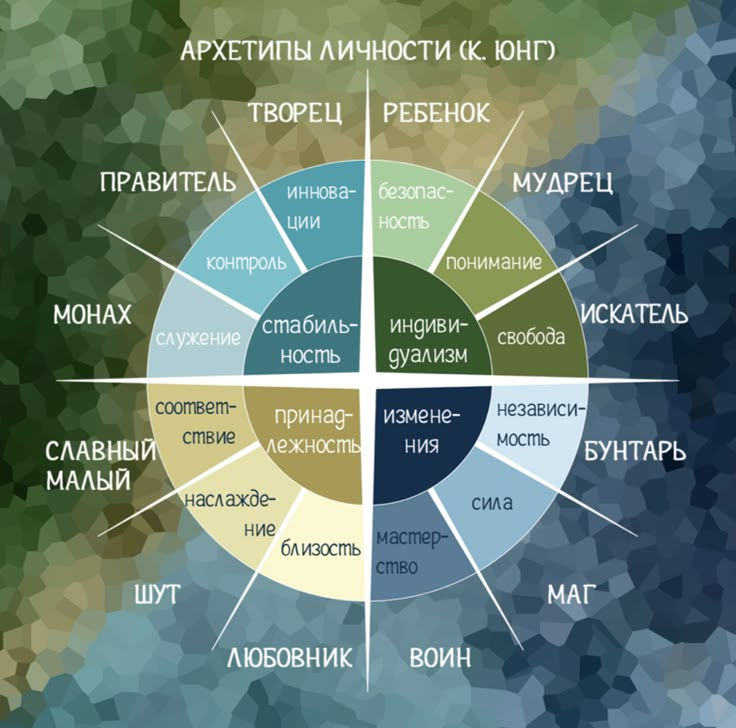 it is rage and anger that govern.
"Medusa" (Michelangelo Merisi da Caravggio, 1597)
Personality types and their characteristics
In modern psychology, socionics, conflictology, there are many different classifications of psychological personality types. This topic is quite popular today. Some authors have focused on narrowly focused and very specific areas of application of these concepts and have published books on topics like understanding female types or how to conquer a man of a certain psychotype.
A deep understanding of one's personality, one's strengths and weaknesses contributes to a more conscious and therefore more successful management of the realities of one's life, including its romantic component.
The history of the development of the theory of personality types
The famous Swiss psychologist K. Jung came to the conclusion that a person's actions can be foreseen, taking into account the mental processes that determine them and the manner of behavior chosen by people.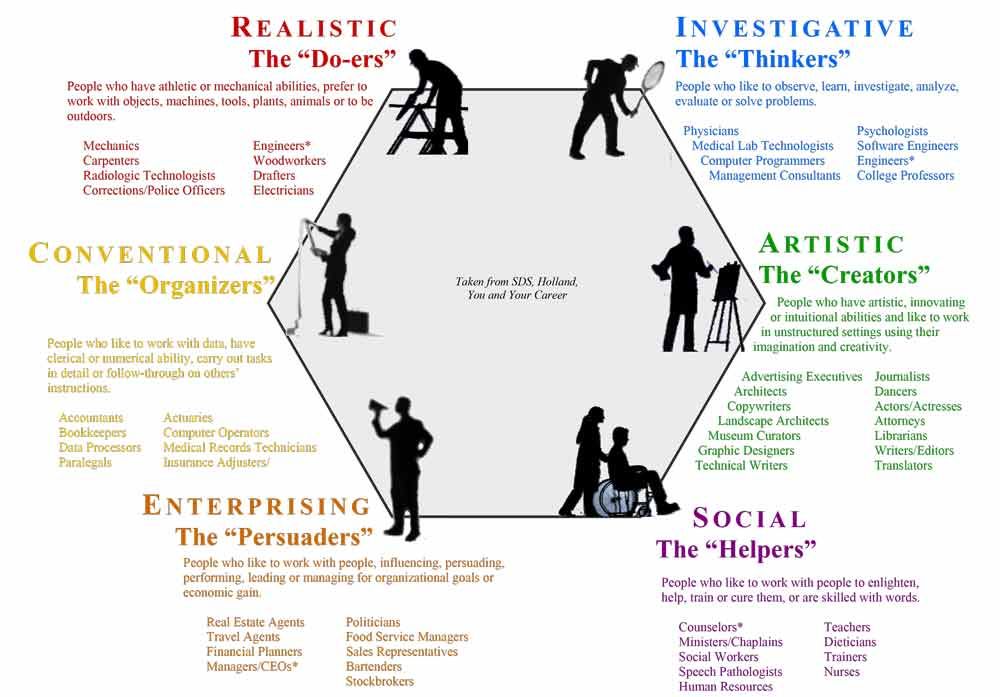 In 1921, his work "Psychological Types" was published, where he described 8 personality types based on 3 dimensions of personal preferences.
In 1923, the American researcher C. Briggs, who had been interested in questions of typification of people for a long time, got acquainted with this theory. She accepted the model proposed by Jung, and subsequently, together with her daughter I. Briggs-Myers, began to work with her. In the course of many years of research, K. Briggs and I. Briggs-Myers came to the conclusion that there are not 3, but 4 dimensions of personal preferences, and then, accordingly, not 8, but 16 psychotypes are obtained.
Around 1940, C. Briggs and I. Briggs-Myers began to develop a system of tests to determine the type of personality - MBTI. They spent more than one year on this. After the test was ready, the data was collected and analyzed, which subsequently brought the scientific rationale for the MBTI tests. The test consists of 93 questions.
Based on the work of C.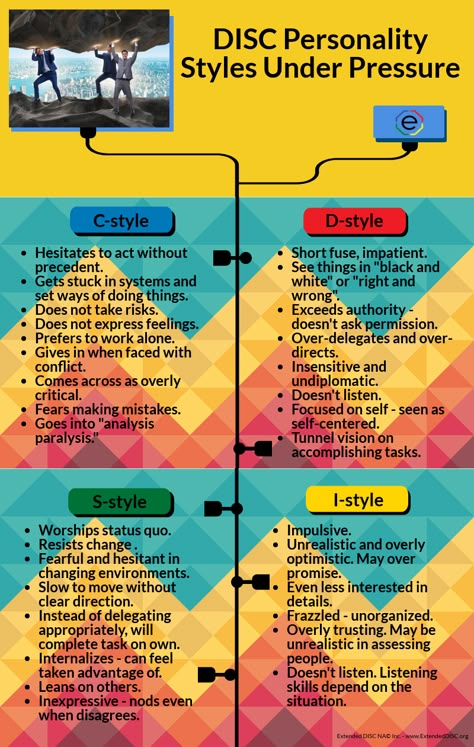 Jung and I. Myers-Briggs in 1956, Professor of the University of California D. Keirsey developed a questionnaire for diagnosing a personality type. This test is an abridged and revised form of the Myers-Briggs questionnaire and contains 70 questions. This technique is widely used in professional and psychological counseling, as well as in the study of interpersonal relationships.
In 1992, the first edition of the book "Do What You're Born To" was published by P. Tiger and B. Barron-Tiger, which describes in great detail these 16 personality types, how to define them, successful areas for self-realization and ways to organize labor activity. The book contains a huge number of examples, which allows you to get a detailed idea of ​​the features and various nuances of psychotypes.
Preferences as criteria
The personality type structure is based on its four fundamental aspects - dimensions, and two opposite values ​​for each dimension - preferences, which is reflected in the table below.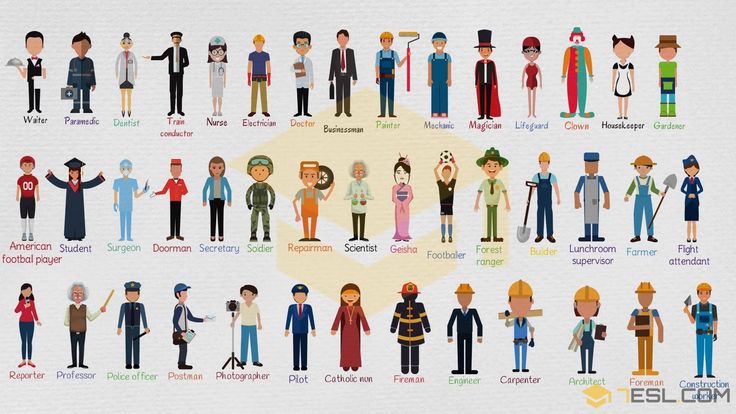 9
Logic - T
Ethics - F
4
What is more guided by a person when making a decision
Rationality - J
Irrationality - P
Of course, in ordinary life a person uses all the listed preferences. And yet, on each dimension, he will resort to one of the two preferences more naturally, more frequently, and with greater effect than the other.
Determination of psychological type
To determine the type of personality, the MBTI questionnaire or the D. Keirsey test are used in psychology. In turn, P. Tiger and B. Barron-Tiger suggest reading a detailed description of preferences for each dimension, then thinking about habitual patterns of behavior and determining which characteristics are most appropriate.
It is important to remember that these preferences describe extremes and are generalizations. Therefore, to determine the type of personality, it is the tendency of attraction to one of them that is more important than its severity - strong or weak.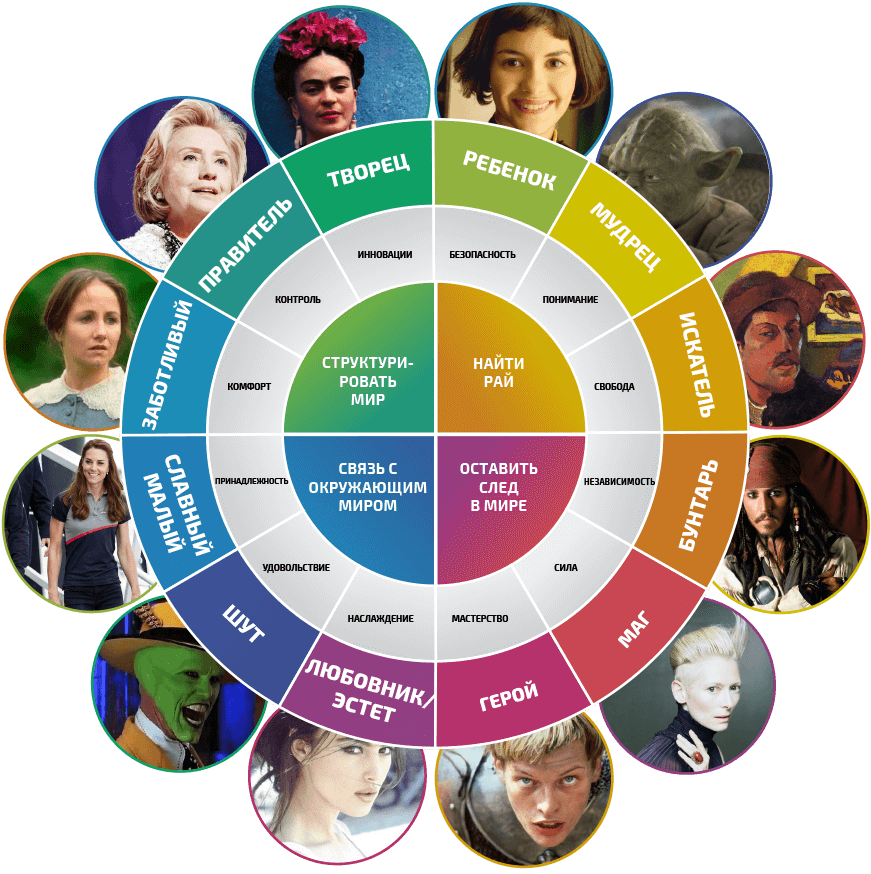 Extraversion - Introversion
According to the concept of extraversion - introversion created by K. Jung, each person, being present both in the external and in the internal world, has a natural tendency to stay mainly in one of them. People who prefer the outside world are called extroverts, the inside - introverts.
Extroverts direct their attention and energy to the outside world. They are much more social than introverts. They strive for communication, prefer to be in the company of other people and interact with the world of objects. They tend to be active. So they comprehend this world.
Introverts, on the contrary, try to understand the world before they come into contact with it, which takes time, solitude and intense mental activity. They are less likely to need to interact with other people. They are usually more reserved and more introverted than extroverts.
Sensory - Intuition
Sensory involves the collection of information using the five senses.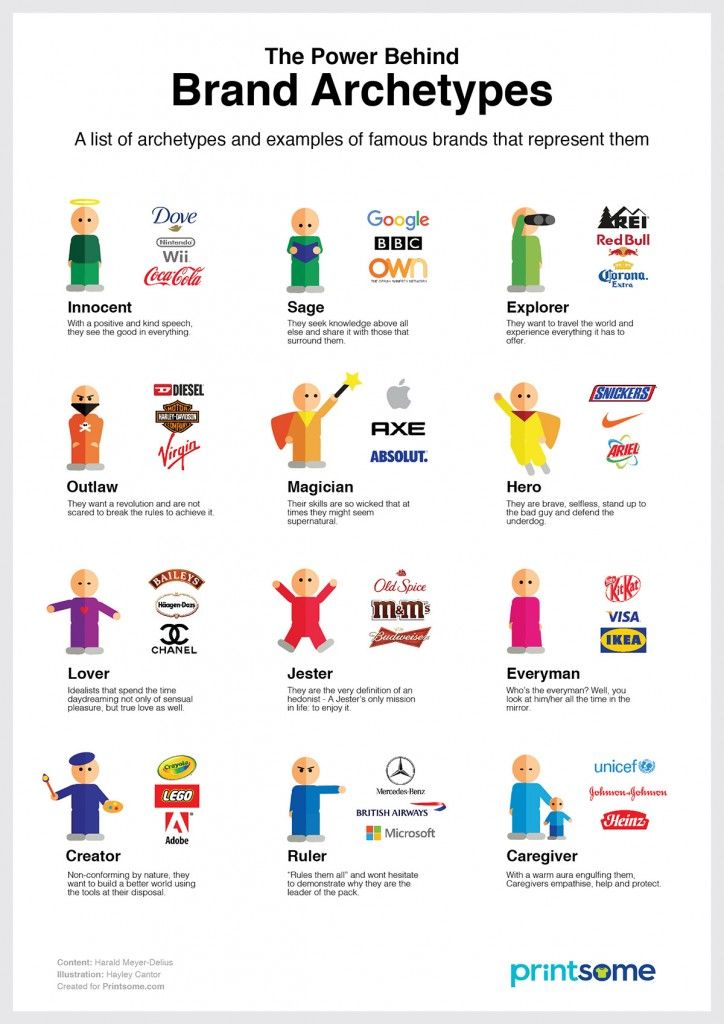 Therefore, the attention of sensorics is directed to what is concrete and real. Trust is something that can be fixed, measured. For them, what is important is what you can touch, see, taste, smell, hear. Sensory people believe that the sense organs will provide them with accurate information about the world around them. They are focused on the present moment.
Intuitives listen to the so-called sixth sense, read between the lines, look for hidden meanings in everything. For them, inspiration and insight are important. imagination. They are attracted to new ideas and approaches. They are focused on the future, they try to anticipate it and change the state of things. Sensory people are especially good at remembering large amounts of facts, and intuitives are especially good at interpreting them.
Logic - Ethics
The way a person makes decisions and comes to conclusions says a lot about him. Logicians use a detached, impersonal analysis, the same approach to everyone.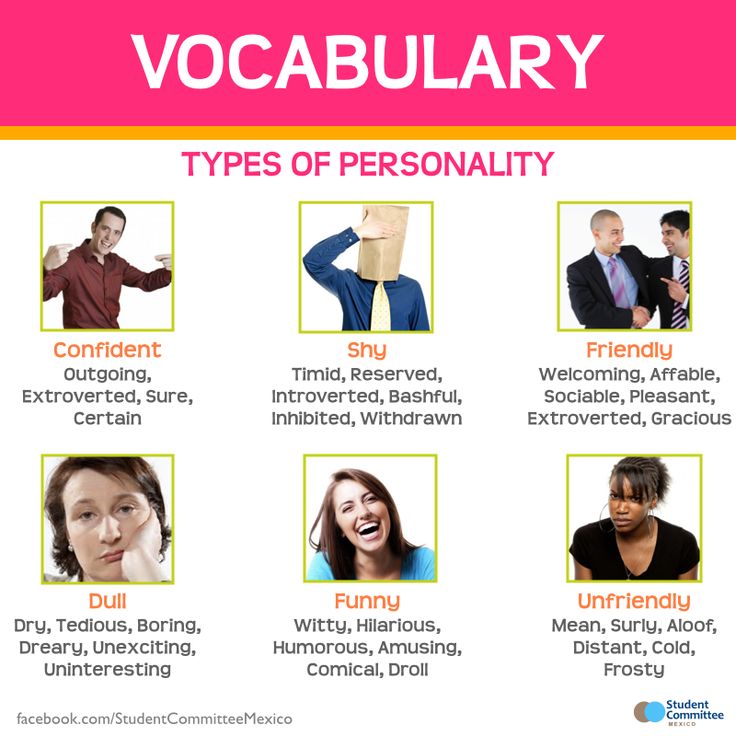 They have well-developed critical thinking, which makes it easy to identify errors. Truthfulness for them is a priority over tact, because they can seem heartless. Feelings are recognized only if they are considered logical. They are motivated by the desire for achievement and success.
Ethics make decisions based on criteria that are important to them and to those around them. For them, consent and participation are valuable, tact is a priority over truthfulness. They are able to notice exceptions to the rules, therefore they tend to apply an individual approach to everyone. Feelings are acknowledged without questioning their rationality. They are motivated by the desire for recognition and positive evaluation from the outside.
Rationality - Irrationality
The main differences between these preferences reflect the conceptual differences between two sayings: "Time for work, hour for fun" and "Work is not a wolf, it will not run away into the forest." Rationalists perceive time as a limited resource.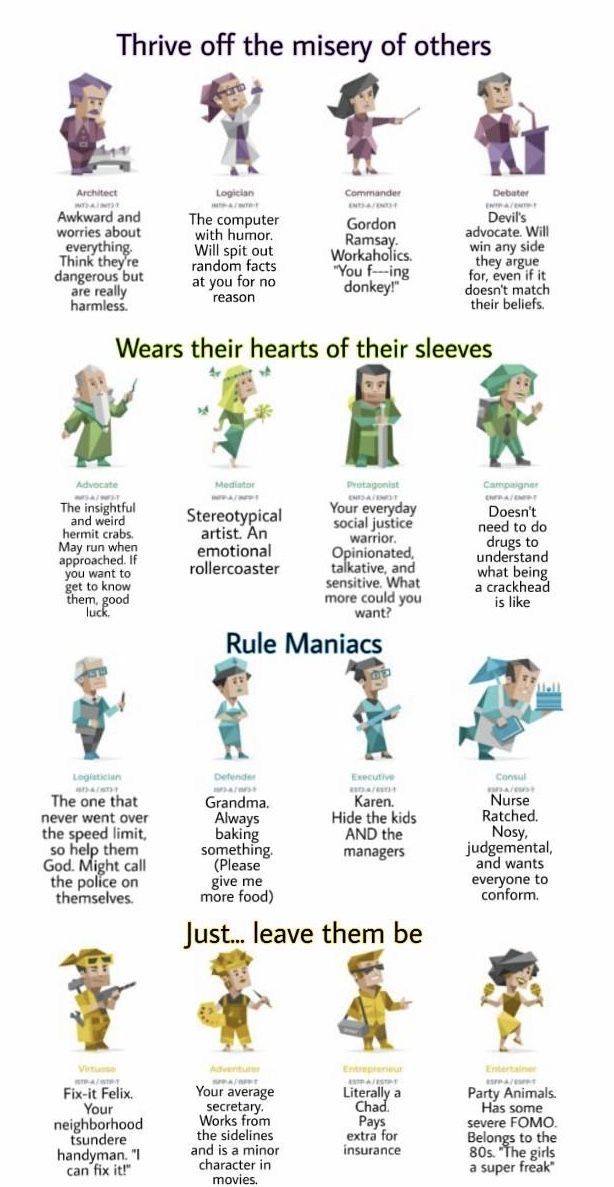 Results oriented. They prefer to set goals, give them deadlines and work to make their plans a reality. Experience a sense of satisfaction when completing projects. They feel comfortable when decisions have already been made. They tend to desire to manage life, to regulate it. Rational people need a structured, planned, regulated world. It is important for the Rational to control everything that happens to him.
Irrationals perceive time as a renewable resource, and deadlines as elastic. When new information arrives, they easily adjust and change their goals. Process oriented. They like to adapt to new conditions. They enjoy starting projects. They feel comfortable in the case of an open choice in front of them. They build their lives mainly on the principle of spontaneity, value flexibility and fluidity. They tend to strive to understand life, and not to rule over it. Irrationals prefer to perceive the world as changeable, replete with options for spontaneous choice. Rigid structure, clear framework bind them.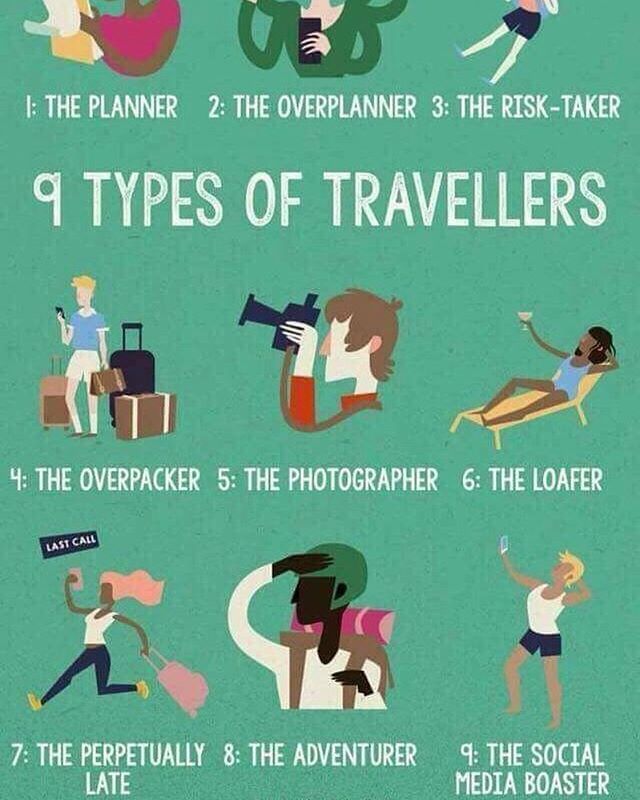 Free swimming is what they prefer.
Psychological types
According to I. Briggs-Myers, each person can be assigned to one of the 16 types presented in Table 2. At the same time, by gathering together one hundred people belonging to the same type, one can notice that they are very different. And this is not surprising, because each of them has different interests, life experiences, parents, genes, and so on. But at the same time, they have a lot in common. The table below shows 16 psychological types.
| | | | |
| --- | --- | --- | --- |
| ESTP | ESFP | ENTP | ENFJ |
Personality type does not determine intelligence or success in life. There are no better or worse types. All of them are equally valuable, and each of them has both strengths and weaknesses. Depending on what type of personality a person has, one can talk about his individual motivations, sources of energy. Knowing your psychotype allows you to understand how to use advantages and compensate for weaknesses, and it helps a lot when choosing a field of professional activity.

D. Keirsey, after getting acquainted with the works of I. Briggs-Myers, noticed that 4 combinations of personal preferences correspond to 4 temperaments, which were identified by different researchers throughout the history of mankind. He divided 16 personality types into four main groups, which he called the type of temperament, which is reflected in the second table. People with the same temperament types have many similarities and tend to share the same fundamental values.
Characteristics of temperament types
Traditionalists are resolute people who stand firmly on the ground. Their motto is: "Who gets up early, God gives him." They are serious and hardworking, reliable and responsible, more than others show adherence to traditions. They respect authority, hierarchy, well-functioning systems of leadership. They value rules, property, and safety. Mostly adhere to conservative views. They strongly express the need to serve the interests of society. They have a highly developed sense of duty.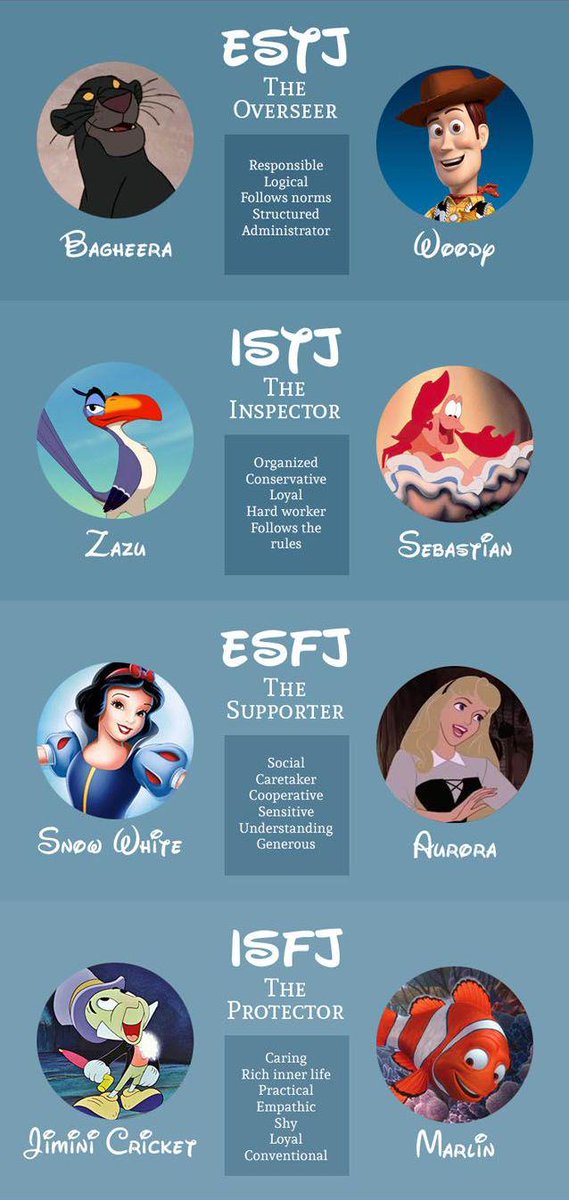 They try to do the right thing.
Empiricists are people who react quickly, easily adaptable and prone to spontaneous reactions. Their motto is "Eat, drink and be merry". Relative to others, they are the most enterprising. They live in the present moment, impulses, actions. Seldom choose situations or activities if they strongly feel the dictates of the structure or require compliance with many rules. They are prone to risk, some even seek thrills and like to be on the edge of the abyss. At the same time, they are sincere and pragmatic, they like to solve complex problems. Skill and professionalism are highly valued, heroism is respected.
Idealists - people who are characterized by concern for personal growth, the desire to understand themselves and others. Their motto is: "Be true to yourself." More than others, they have a penchant for spiritual and philosophical searches. They seem to be in an eternal search for the meaning of life. They have good communication skills, are able to understand others, enter into their position, take into account their needs.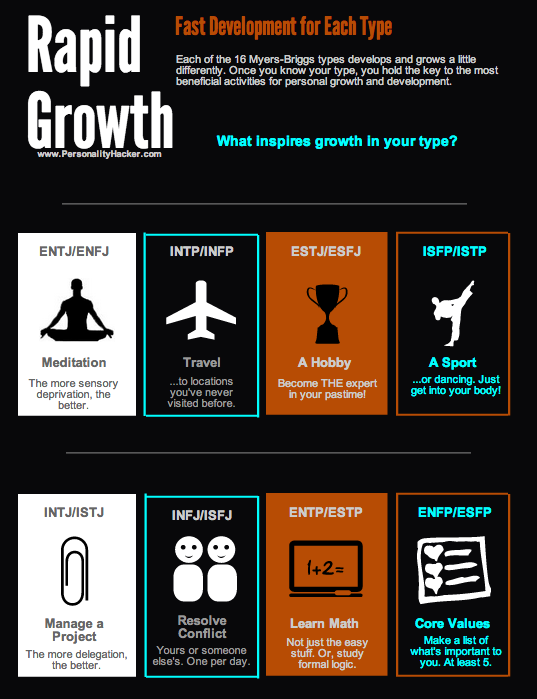 Integrity, authenticity and potential are highly valued in people. Often endowed with a gift to help others grow and develop, to act as catalysts for positive change. From this kind of activity, they feel a sense of satisfaction. They tend to idealize people.
Conceptualists are people who have a craving for knowledge and make high demands on themselves and others. Their motto is: "Achieve excellence in everything." Appreciate a high level of intelligence and competencies. Their strengths are curiosity, the ability to see different facets of phenomena, strategic planning, and the creation of systems to achieve goals. From activities of this kind, they experience a deep sense of satisfaction. Representatives of this type of temperament are distinguished by the greatest independence.
The development of socionics
The presented Jung-Myers-Briggs typology is related to socionics popular in Russia. Socionics - determination of the type of personality, its social roles, features of relationships and interactions with other people.
This direction appeared thanks to the initiative of the Lithuanian researcher A. Augustinaviciute, who simplified the system of scientific names of 16 psychotypes in the 70-80s and made the concept publicly available. With her filing, personality types in socionics were supplemented by literary and historical pseudonyms. In the future, I. D. Vaisban, A. L. Panchenko, V. I. Stratievskaya paid attention to this topic and made their additions and improvements.
New areas of application of socionics
Interest in the study of psychotypes does not fade away. There are interesting areas of their practical application. So Yu. I. Simonov and A. A. Nemirovsky published the book "How to look for a life partner", where they described 16 female personality types, and L. A. Beskova, E. A. Udalova - "The way to a man's heart and back", which contains a series of recommendations on how to make the right impression and how to build relationships with any of the 16 types of men.
Conflict
A person bears great emotional and physical costs of participating in conflicts. Confrontation and hostility between the parties intensifies, the desire for good relations disappears, the problem becomes more important than its solution. If this is a frequent occurrence in a person's life, then he is almost constantly in a stressful state, which negatively affects health, appearance, mood, and efficiency.
In conflictology, conflict is understood as a character trait that contributes to frequent involvement in conflicts, and a personality that involves increased production of conflicts is usually called a conflict personality. S. M. Emelyanov identifies the following types of conflict personalities:
Demonstrative - overly emotional, wanting to be the center of attention, rational behavior is very weakly expressed.
Rigid - with high self-esteem, unwilling to reckon with others, straightforward, inflexible, constantly demanding confirmation of his importance.
Uncontrollable - impulsive, aggressive, uncritical, often ignoring generally accepted norms of communication.
Super accurate - overly demanding, suspicious, suspicious, inclined to attach too much importance to the remarks of others.
Conflict-free - striving to please everyone, striving too much for a compromise, not possessing sufficient willpower and a sufficiently good vision of the future.
As a rule, a person does not realize that he himself is the cause of frequent conflict situations in his life. By identifying the character trait that gives rise to such a tendency, he will be able to direct his life in a more calm and peaceful direction.
Accentuations of character
Situations are common when a person labels himself as a loser due to a series of troubles and decides that this is how he should go through life under this "banner". However, knowledge is power. If you identify your weaknesses, you can change them - it's just a habit of thinking, acting and choosing in a certain way.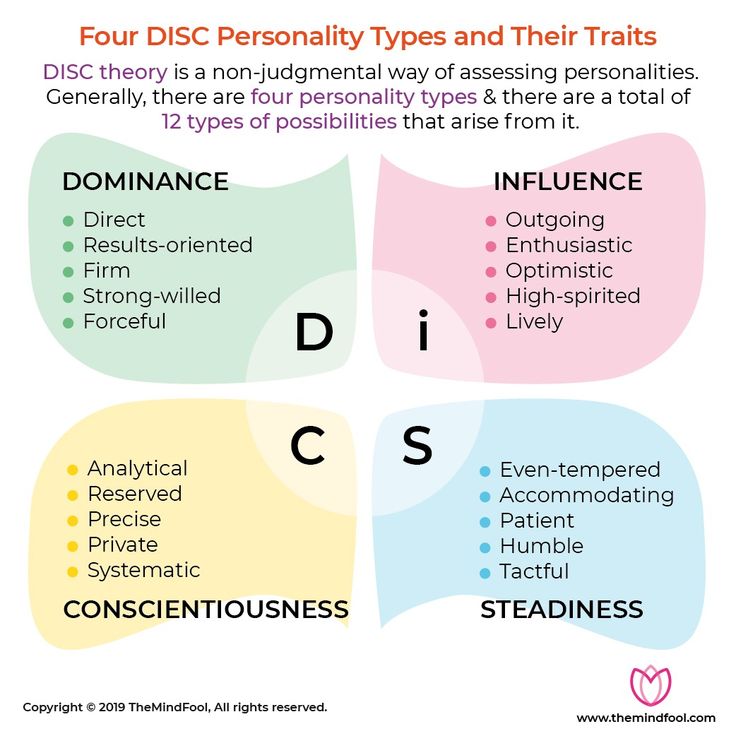 And habits can be consciously managed - eliminate old ones and instill new ones.
In psychology, based on examples of pathology, a system of character accentuations was developed, which are understood as extreme variants of the norm. They reflect excessively enhanced character traits that cause selective vulnerability to certain types of psychogenic influences, despite good resistance to others.
They usually arise and develop during the period of formation of character, and in the process of growing up they are smoothed out. They can be intermittent and practically do not manifest themselves under normal conditions, but only in some situations, in a certain situation. With accentuations, periods of social maladjustment are either absent altogether, or are short-lived. At 19In 77, A.E. Lichko proposed the following classification of character accentuations:
The schizoid personality type is characterized by isolation, isolation from other people.
Hyperthymic - constantly elevated mood and tone, prone to uncontrollable activity and a thirst for communication, tend to be scattered and not bring the work started to the end.
Cycloid - mood changes are cyclical, depression is replaced by enthusiasm, hobbies are unstable, during periods of recession they tend to abandon their affairs.
Labile - there is an extreme degree of mood variability. The sensual sphere is strong. Very vulnerable to emotional rejection by loved ones, separation from them or their loss. Often they are in the role of ward.
Astheno-neurotic - a tendency to hypochondria, increased irritability, show high fatigue when the activity is of a competitive nature.
Sensitive - strong impressionability, characterized by shyness, shyness, a sense of inferiority. In adolescence, they often become objects of ridicule.
Capable of showing calmness, kindness and mutual assistance.
Psychasthenic - prone to introspection and reflection. They cannot stand high demands on themselves, they are weighed down by responsibility, whether for themselves or for others. They often hesitate when making decisions.