Tips for successful relationship
Apply These 10 Tips to Make Your Relationship Successful
Building a solid relationship is what everybody craves for. But having a successful relationship seems to be difficult for most people in the society. To have a good grasp on the topic, it is paramount that one understands what exactly successful relationship is.
In simple terms, a successful relationship is a relationship that has stood up through thick and thin. OK!  With that being said, allow me the opportunity to ask you just one question. How can you achieve a successful relationship? The answer is quite simple! Just apply these 10 tips listed below, and see your relationship turn around for good.
1. Build Trust
Trust is the bedrock of love which matures with time. You need to be patient so as to accomplish trust. The truth is that trust makes you open and not hesitant in sharing your dreams, achievement, fears, worries, etc. In order to help your partner understand the real you better.
  That is what trust does in building a stable, successful relationship.
 2. Be a Good Listener
You will come to agree with me that this is one big problem destroying many relationships. We want to be in control at all times, forgetting that to understand another's point of view, you need to listen carefully. Listening births understanding which is a very important ingredient for a successful relationship.
3. Engage In a Hobby or Activity Together
To gain happiness and satisfaction in your relationship, you need to work on something that can increase your bond like board games, watching movies, house painting, etc. More so, talk to your spouse about your expectations and requirements in a relationship. Ask your partner questions jokingly in a calm tone if there is any area he or she needs to see an adjustment or improvement. Question and activities like this go a long way in making your bond stronger.
4. Gesture of Love
Compliment goes the extra mile than vague verbal pats on the back.
It helps to reinforce a real connection with your partner. Never in your lifetime, hesitate to give a warm hug or kiss to your partner. It gives a calm feeling even when they are angry.
5. Maintaining Financial Peace
This is one of the reasons, many homes are broken today, that the other earns higher shouldn't bring silly quarrels and contempt. There should be humility as money can bring disagreements between couples. Stop the attitude and work on yourself. Do not ruin your relationship with receipt and records of who paid for what.
6. Create a Special Feeling
It is good to try new things. Make your life an adventurous one with your partner by planning a romantic dinner, go camping, etc. Learn to take out time from the piled busy schedule to spend quality time with your partner. It solidifies your relationship thereby making it a successful one.
7. Be Supportive
Always motivate your spouse in good and bad times. Give them strength by being supportive in their worst weakest moments and appreciate them as well in their achievement.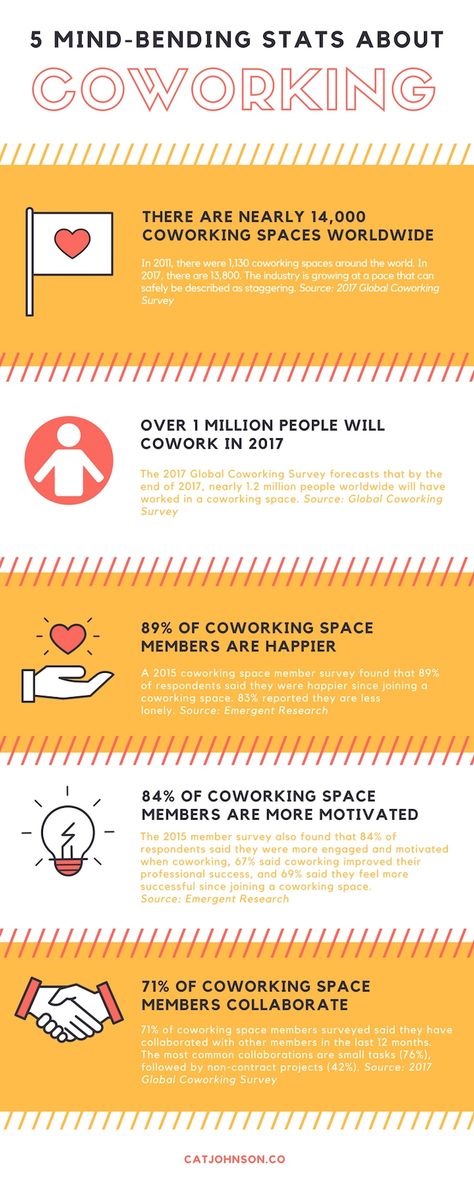 This is one area that has been overlooked by so many individuals which have resulted in different broken relationship. Be supportive and motivate your spouse today and build a stronger successful relationship.
8. Apologize
The keyword to winning the heart of your partner is the ability to say I am sorry every single moment you falter in action and character. If you made a mistake or did wrong, and requires you saying "I am sorry". Just say it from the bottom of your heart and release yourself from that burden.
9. Space
There is an ego in every human likewise a child.  Every individual needs some alone time or needs to grab a drink with a friend to reminisce the good old days. As partners, for you to have a successful relationship, you should respect your spouse feeling. Do not try to put an end to your partner's friendship with other people. 
10. Respect
Finally, never hurt each other by using unkind words. Learn to be patient. You can never fall in love in an instant and expect it to last.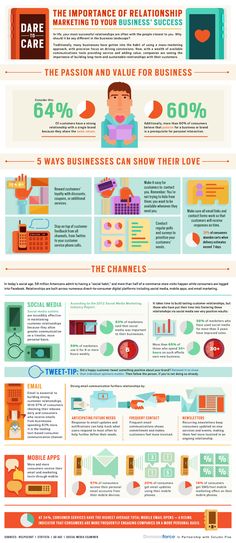 A successful relationship requires loads of practice and patience. You need to understand that the pendulum will swing as it is not always about milk and honey in a relationship. But when that time comes, application of the 10 tips mentioned above will help you stay strong and above waters.
According to Dr. Tina Tessina (Ph.D.), author of Money, Sex, and Kids; the most important element of making a relationship work is team work. Avoid playing tug of war with each other as it won't get you anywhere. Like the acronyms that say "United we stand, divided we fall. "You can accomplish anything as partners. Take for example the passion in supporting your team in sports. All of that delight, enthusiasm, joy, friends, etc. You exhibit for the good team. Why not bring a little of that spirit to your relationship and see it soar successfully like the eagle. Always remember that mistakes happen as nobody is perfect. It is better to clear the air lest a small mistake yields a big argument.
For more information, visit our couples counseling page or call 919-647-4600 to book for a session.

52 Comments
Chat with us, powered by LiveChat
Relationships – tips for success
Actions for this page
Summary
Read the full fact sheet
A good relationship doesn't just happen – you have to work at it. 
All couples experience problems and challenges in their relationships.
There are many things you can do to help build healthy and happy relationships and prepare for the challenges along the way.
Relationships change. You need to be aware of how they are changing and adapt to those changes.
If problems become too difficult or complex, consider seeking the help of a counsellor.  
Relationships
A 'good relationship' means different things to different people. However, good adult relationships generally involve 2 people who respect and can communicate with each other, and have equal rights, opportunities and responsibilities.
Many people would also expect their relationship with their partner to include love, intimacy, sexual expression, commitment, compatibility and companionship.
Working at a relationship
Most couples want to have a successful and rewarding relationship, yet it is normal for couples to have ups and downs. To meet these challenges, and to keep your relationship healthy and happy, you need to work at it.
Relationships are like bank accounts – you need to make deposits if you want to be able to make withdrawals. All take and no give may lead to relationship challenges.
Tips for a successful relationship
The following tips may help you improve your relationship (and be better prepared to meet the challenges along the way):
Talk to each other and communicate your needs – don't wait for your partner to try to guess what is going on with you.
If you have something to bring up, do it gently – going on the attack rarely achieves a positive outcome.
Listen to each other – often we are so busy defending ourselves or making our own point that we don't hear what our partner is saying. Let your partner know that you have heard them before you give them your response. It may help to take 5 deep breaths before responding.
Remember the positives about your partner – this helps protect your relationship. One critical comment needs 5 positive comments to counteract its effect. Think carefully before criticising.
Make repair attempts – if your attempts to talk about an issue don't go as planned, try not to let the situation become even more negative (such as not talking for extended periods or ignoring the other person's attempts). Saying sorry or touching your partner in a caring manner shows you care, even though you disagree.
Spend time together – make your relationship a priority and make time for each other, even if you have to book it in. Regular 'deposits in your relationship bank account' will help protect your relationship and make it stronger.
Work on feeling good about yourself – this will help the way you feel about your relationship.
Accept and value differences in others, including your partner – we often choose people who have qualities and abilities we would like more of. This is one of the reasons why our relationships offer us significant opportunities to grow and develop as people. Remind yourself of this.
Make plans – set goals for your relationship and plan for your future together. This shows that you are both in the relationship for the long term.
Be supportive – try not to judge, criticise or blame each other; we are all human. Remind yourself that you are a team, and in order for the team to be successful, you each have to cheer the other on.
Learn from arguments – accept that arguments will happen, and try to resolve them with respect. The strongest predictor of divorce is 'contempt', which is any action whereby your partner feels 'put down' by you, whether it is the tone of your voice or what you say. In arguments, we sometimes become overwhelmed and this often leads to behaviours that harm our relationship.
Stay calm during disagreements – or if this is not possible, take time out. Taking an 'us' perspective that prioritises the relationship rather than a 'you and me' perspective can be very useful.
Look at your part in the conflict rather than focusing only on your partner's contribution – your partner is more likely to acknowledge their contribution if you do the same. Research has shown that relationships fall into difficulty when partners begin to think 'here we go again' and this negative cycle is associated with loneliness, hurt and disappointment.
Be sexually considerate – be affectionate (sometimes a lingering kiss or a warm hug are just as important). Accept that individuals have different sex drives and sustaining a healthy and happy sex life requires negotiation. A reduction in a couple's physical connection is often a warning sign of problems in a relationship.
Be attentive – demonstrate your commitment to the relationship. It is what you do for someone that tells them that you love them. We tend to give our partner what we hope to receive but they may prefer another form of affection. Do they like gifts, quality time with you, a note or a cooked meal? Once you know what they like, make an effort to provide it.
Enjoy yourself – have fun and celebrate your life together. Rituals can enhance your relationship. It's also important to try new things as a couple. Doing fun activities together is very important, as often 'deep and meaningful' conversations about couple issues can turn into disagreements which leave you both feeling worse, not better. Fun activities are like glue.
Be flexible – let your relationship grow and adapt as you both change.
Share power – ensure that each of you feels that your opinion counts. Research shows that relationships where the female partner feels that she can influence her partner are the most successful.
Successful long-term relationships
In a long-term relationship, it's easy to assume you know all there is to know about your partner, but people change. Try to be aware of what is happening in your relationship and understand who your partner is and where they are at.
Stay curious about, but respectful of, each other. It is really important to stay up to date with your partner. Friendship is at the basis of all successful long-term relationships. Successful couples tend to be realists who recognise that a relationship will go through ups and downs.
Seeking help for relationship problems
If there is something in your relationship that is difficult or painful to talk to each other about, consider seeing a counsellor. A counsellor can be of great value to help you talk things through, particularly if you are going over old terrain and each of you is feeling isolated, disappointed or hurt by the lack of progress.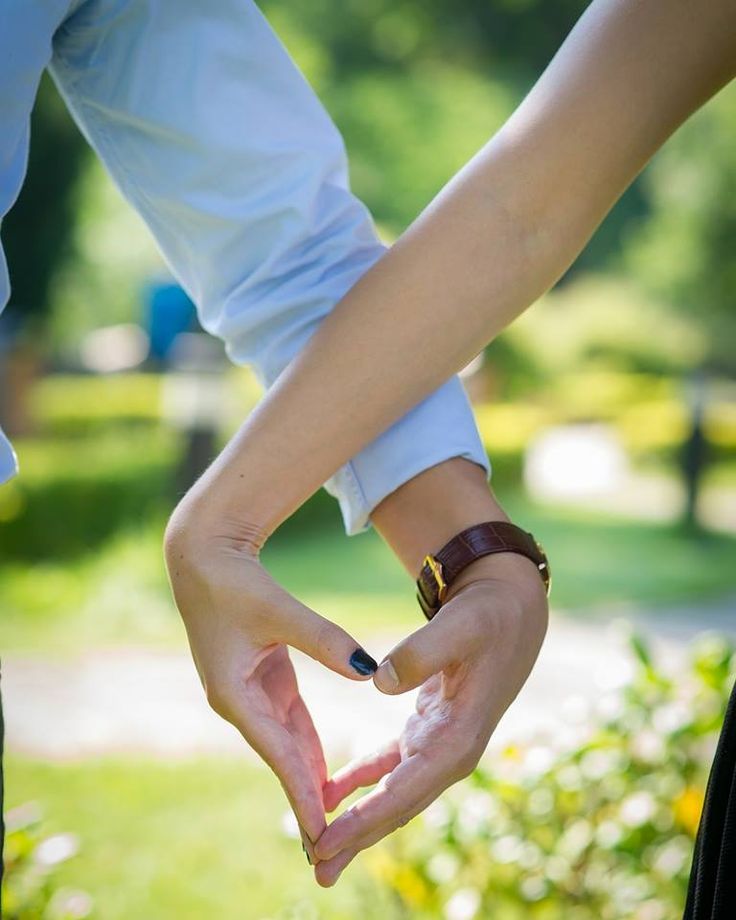 Where to get help
A counsellor
Relationships Australia Tel. 1300 364 277
Psychotherapy and Counselling Federation of Australia (PACFA) Tel. (03) 9486 3077
1800 RESPECT Tel. 1800 737 732
Beyond Blue Tel. 1300 22 4636
MensLine Australia Tel. 1300 78 99 78
Family Relationship Advice Line Tel. 1800 050 321
QLife Tel. 1800 184 527
This page has been produced in consultation with and approved by:
This page has been produced in consultation with and approved by:
Give feedback about this page
Was this page helpful?
More information
Content disclaimer
Content on this website is provided for information purposes only. Information about a therapy, service, product or treatment does not in any way endorse or support such therapy, service, product or treatment and is not intended to replace advice from your doctor or other registered health professional.
The information and materials contained on this website are not intended to constitute a comprehensive guide concerning all aspects of the therapy, product or treatment described on the website. All users are urged to always seek advice from a registered health care professional for diagnosis and answers to their medical questions and to ascertain whether the particular therapy, service, product or treatment described on the website is suitable in their circumstances. The State of Victoria and the Department of Health shall not bear any liability for reliance by any user on the materials contained on this website.
Reviewed on: 23-02-2022
10 Rules for Successful Relationships
We have prepared for you a very loose translation of a very long post by popular English-speaking blogger Mark Manson on long-term relationships and marriage.
Mark asked many people who have been married for more than 10 years and do not plan to get divorced, what is the secret of a strong family.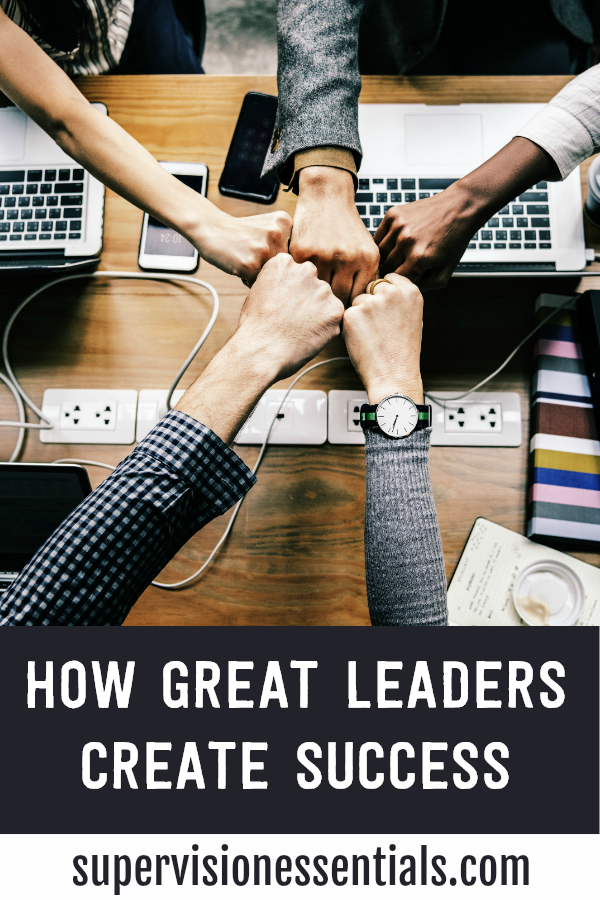 The answers he received showed that all happy couples are happy for the same reasons.
The article will be useful to everyone who cares not only about a career, but also about a full-fledged relationship with the right person.
Reason #1. Marry/be in a serious relationship only for the right reasons
Many who have divorced and remarried explain that first marriages ended in divorce because they were for the wrong reasons. They can be very different: pressure from relatives and friends; the feeling that it is time for you to settle down; the desire to be a beautiful couple, because you look good together; a naive thought, as if with a sweet paradise and in a hut ... All this seems logical. But it only seems, because there can be only one reason for marriage: you should just want to be close to this person - that's what people with experience say.
The only thing that really works is sincere admiration for each other. But, as is often the case, getting married so that someone makes you happy is straight forward to codependency.
And this has never been good for anyone.
Reason No. 2. Don't harbor false hopes
When getting married, lovers often think that they will always keep their feelings sharp, and when the intensity of emotions subsides, they think that the family is falling apart. Love is a strange thing. When the head is spinning, we are ready to forgive the partner for any mistakes and turn a blind eye to shortcomings. But it will not last forever, at most - a few years. And then the puppy delight with which we look into the eyes of a loved one disappears. And as soon as the thrill of love passes, there is no need to think that love has passed and you are on the verge of divorce. You just need to learn to love a person as he is, respect him and be glad that he is around.
True love is a choice: to be with a person, despite the circumstances, despite the fact that he does not always make you happy. It's difficult, but it's also valuable.
Reason #3: Respect is the most important thing in a relationship worries.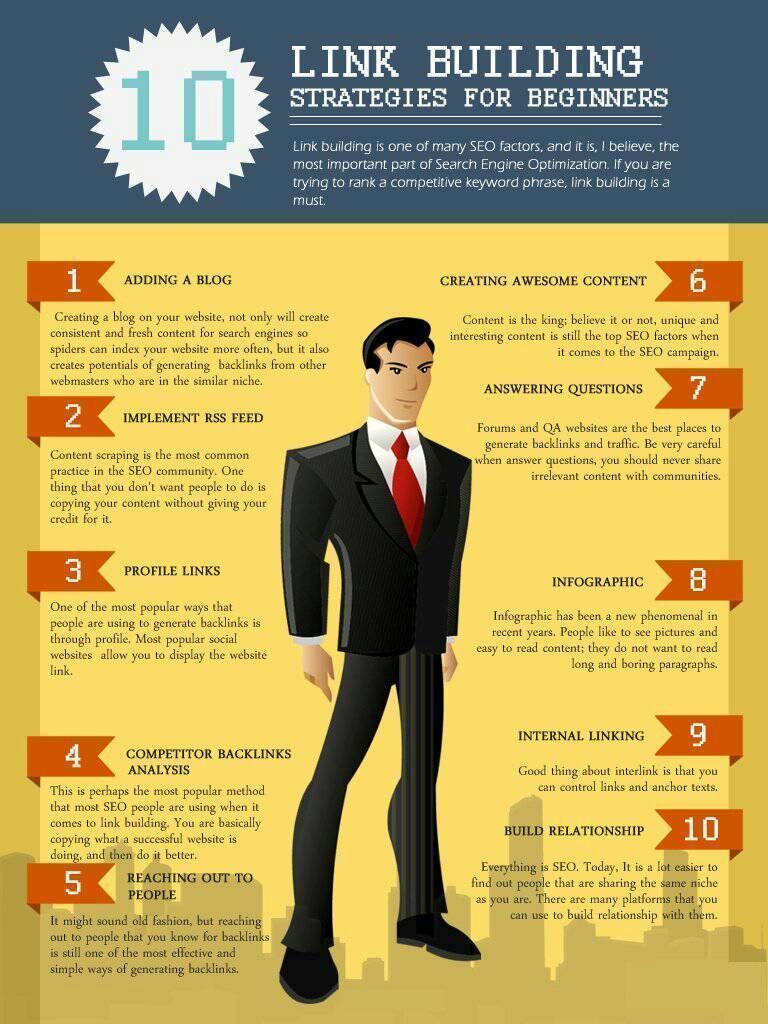 However, those who have 20, 30, 40 years of marriage behind them say that the most important thing is respect for each other.
The fact is that conflicts in couples are inevitable, and we will hurt each other's feelings, no matter how much we want to avoid it. And the only thing that will help you stay together is mutual respect, the feeling that you value each other above all else, trust each other and trust that your partner will do what is best for both of you. Just do not forget that you also need to respect yourself. Both you and the other half.
Reason #4. Be frank about everything
Still, you need to talk, especially about what hurts you. If something doesn't suit you in a relationship, you should definitely say it: when we talk frankly, it creates a sense of trust, which creates intimacy. It can be painful, but you still need to do it, because no one will fix your relationship but you.
Trust is also needed in order to cope with such an unpleasant feeling as jealousy.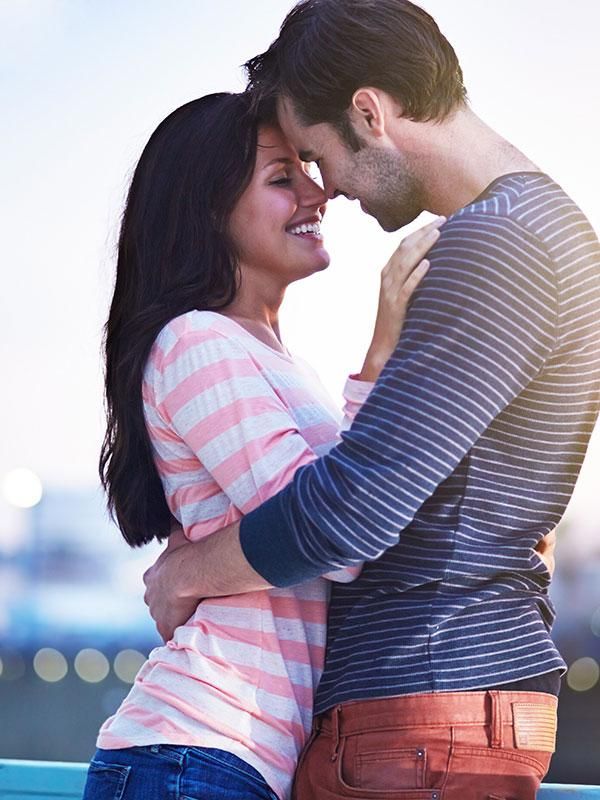 We all need to understand that a partner may have other interests, they can communicate with other people, and it is not worth getting angry when you see that they are talking to someone else.
Reason No. 5. Healthy relationships are found in healthy individuals
In any marriage, something has to be sacrificed for the sake of another person. But the problem is that if the relationship is maintained only because someone gives up their interests for the sake of another, sooner or later it will end in a break. A relationship based on sacrifice is doomed.
Healthy, happy relationships can only be maintained by healthy, happy individuals. The key word is "personality". This means that people should have their own ideas about themselves, personal interests, their own hobbies to which they devote time.
Reason #6: Leave space for each other
One of the most important things in a relationship is not to completely merge into each other. The secret of success is different bank accounts, different credit cards, different friends and hobbies.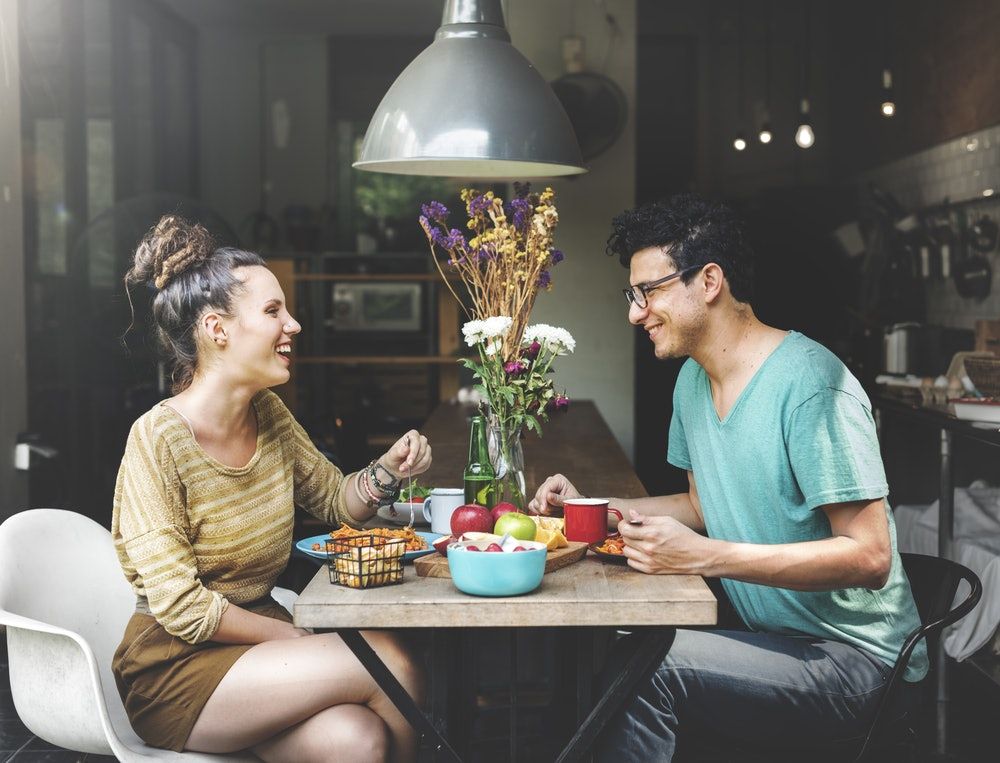 Even holidays can be spent separately. Some of those who have given advice to newlyweds even suggest using separate bathrooms and toilets, but this is difficult to do in Russia.
It sounds strange - indeed, many are afraid to let go of their partner and give him freedom. And all because people lack trust - they are not confident in themselves and their relationships. It often seems to us that if we let a loved one go somewhere on their own, it will turn out that he no longer needs us. Unfortunately, the inability to let go of a partner means that we do not respect him. And this means that we do not respect ourselves. After all, is it really possible to seriously think that a wife or husband will be taken away from us at a corporate party?
Reason #7: Be prepared to change.
When people have been married for more than 20 years, they may find themselves much different than they were two decades ago. Be prepared for the fact that in 20 years you will wake up and find that the person who lies next to you is not at all the same as before, and here you will need to learn to love him.
Of course, this will happen if you let your other half be yourself, mind your own business and develop in your own direction - and you yourself will do it too. But when you change, do not forget to discuss what is happening to you - then you will be able to both respect and accept each other.
Reason No. 8. Learn to quarrel properly
We already know that quarrels in a couple are inevitable, but you need to sort things out correctly. There are a few rules that must not be broken. First of all, you can not criticize the personal qualities of a partner: no "you are dumb / dumb" - only "you are doing stupid things". You should not take a defensive position in the conflict, like "I would not have done/did it if you hadn't…". It is forbidden to impose a feeling of guilt on a partner. And, of course, you can't refuse if a loved one wants to speak out: running away from a quarrel with the words "that's it, I'm not going to discuss it" is the right way to break off relations.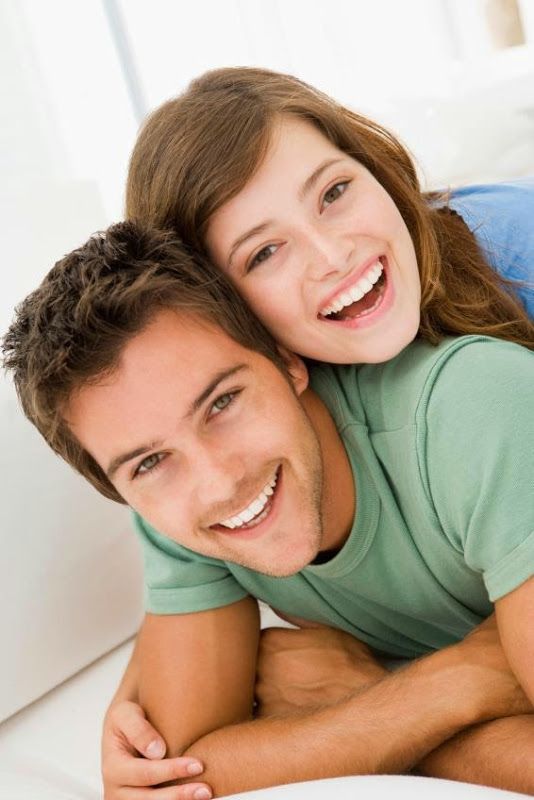 Reason #9. Learn the art of forgiveness
It's hard to believe, but even in the strongest families there are insoluble contradictions. There are problems about which we will never agree with each other, and the only way out in this case is to come to terms with it. And it is also a matter of respect for each other.
The fact is that if we allow each other to remain themselves, then we will inevitably have different positions on some issues. Political views, for example: yes, there are couples who broke up because of different views on Russia's position on Crimea or Syria, but honestly, how can you get divorced because the person you love votes for or against Putin? You cannot impose your opinion on another person, and if you are trying to do this, then you do not respect him.
Reason No. 10. Allow yourself little pleasures
Going to the movies together, having lunch together during work hours, going out on the weekends - these may seem like little things, but they are what make you a family.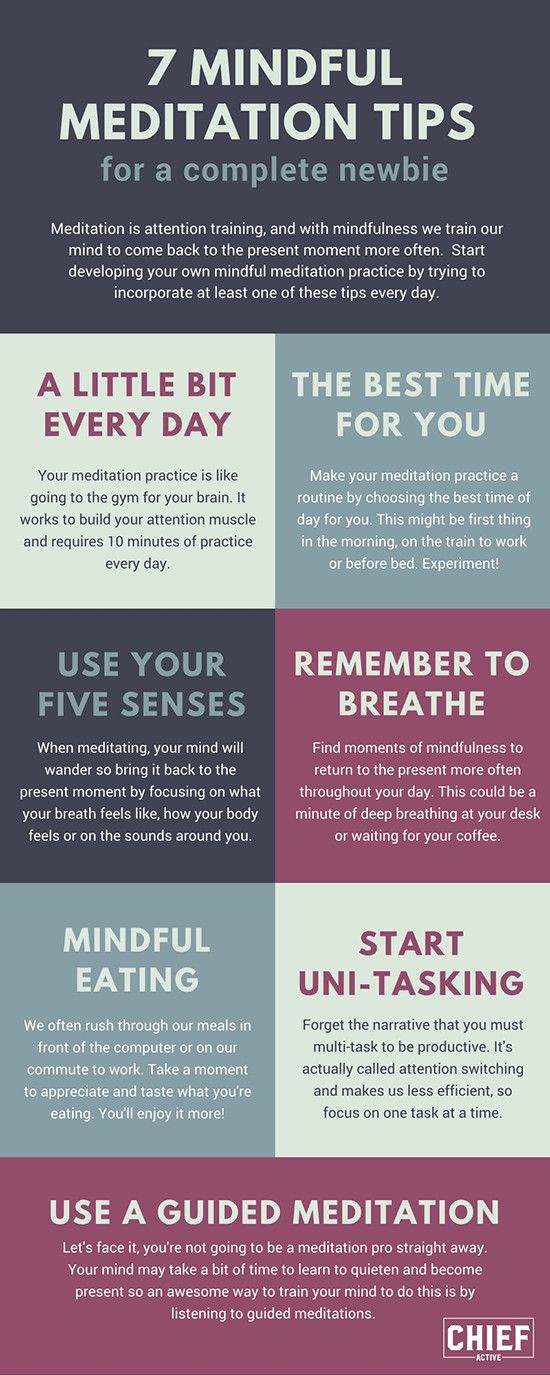 If you devote all your time only to the joint arrangement of life, go to hypermarkets for shopping on weekends, and discuss bills and payments at dinner, sooner or later you will turn from spouses into neighbors.
Paying attention to the little things: holding hands at the movies, saying "I love you" to each other before bed, remembering to close the tube of toothpaste or throwing things around if it annoys your partner, all this will help you once again emphasize that you appreciate and respect him.
Conclusions
1. Long-term stable relationships are work. It's not that we don't know this, but when you are in love and think that you will spend your whole life with this person, you somehow can't believe that sooner or later the sharpness of feelings will go away and you will find yourself face to face with a real person: with your interests and hobbies.
2. A family will always stay strong if you give each other the right to be yourself, including spending time with your friends, having personal hobbies and your own political views.
3. The most important thing in a relationship is respect and trust in each other. These things, of course, are interconnected - one cannot exist without the other. Know how to let go of your partner: do not cling to him with a stranglehold. You do not want the person with you to be so stuffy that he leaves?
Text: Anna Vinogradova, Illustrations: Konstantin Amelin, Photo: Photo by Brooke Cagle on Unsplash
Subscribe to our Telegram chat
Listen to the article on iTunes
For Android: try this option and be sure to write what you like.
16 tips for anyone in a relationship
December 22, 2020Relationships
How to find the right person and live happily ever after or escape from an unhealthy love story in time.
Share
0
You can not only read this article, but also listen to it. If it's more convenient for you, turn on the podcast.
1. Remember that opposites do not attract
Of course, you can have different hobbies and views, but exactly as long as they do not invade the partner's key ideological positions.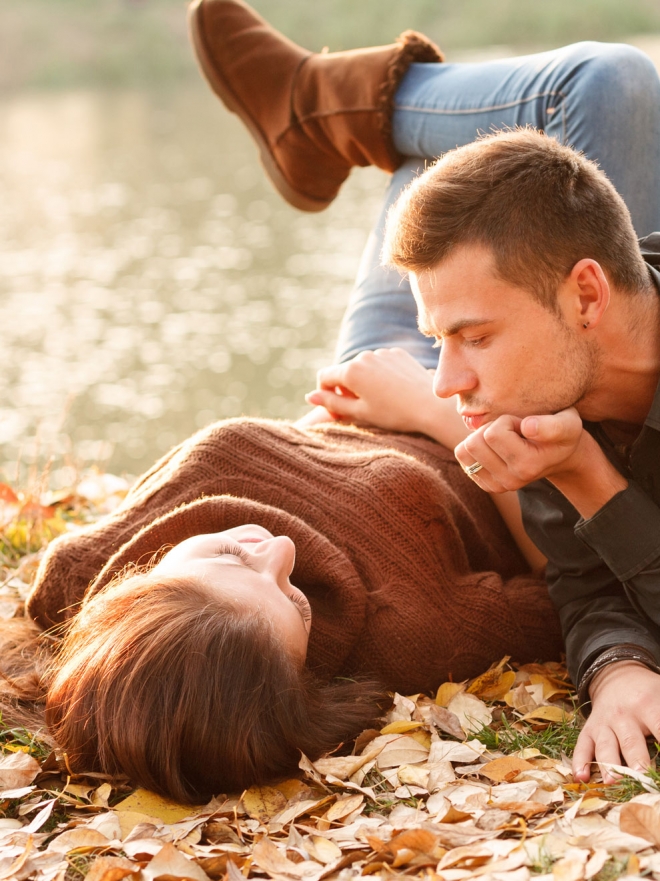 The joint life of a supporter of patriarchal views and a feminist, a monarchist and a liberal, and even fans of Spartak and CSKA is unlikely to be cloudless. In key questions, you must look, according to the precepts of Exupery, in one direction.
2. Set the rules
Arrangements are not a desire to restrict someone's freedom, it is an attempt to develop a common language that your couple speaks. Your partner's views on the distribution of responsibilities, financial issues, the possibility of sex on the side, joint and separate holidays, and even who goes to the shower first in the morning, can be completely different from yours. It is not necessary to wait for a major quarrel to find out what he thinks about this. Set rules ahead of time and follow them.
3. Hear someone else's "no"
Don't do "what's best" if the partner has clearly expressed his disagreement with something. "No" does not mean "maybe" or "yes, but I want to be persuaded."
4.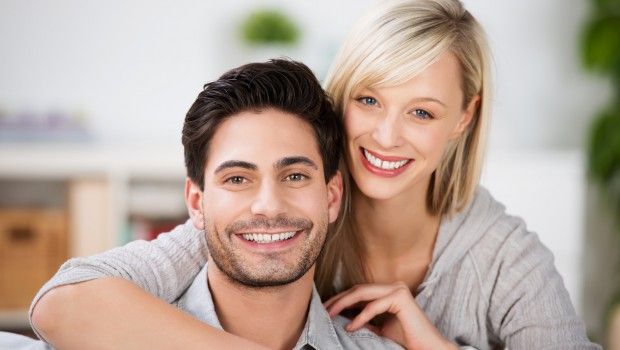 Do not tolerate a partner who does unpleasant things to teach you a lesson
Taking the position of a teacher, a person ceases to be an equal partner and begins to act from the point of view of a higher level, a subject who is allowed more. What's next? Will he give you grades and expel you from home for poor performance? Someone who intentionally makes you feel guilty is not good for a relationship.
5. Don't try to be smarter
You must have heard advice from the series: "Be smarter, keep quiet and do it your way", "Just do it, then she will understand that it's better this way." These are all tricks and manipulations that harm relationships. If you cannot openly agree and continue to do what is unacceptable for your half, you should either reconsider your position or change your partner.
6. Do not demand telepathic abilities from your partner
Nature gave a speech apparatus to a person, use it for its intended purpose. Tell your partner what you like and dislike, what you expect, what actions upset you.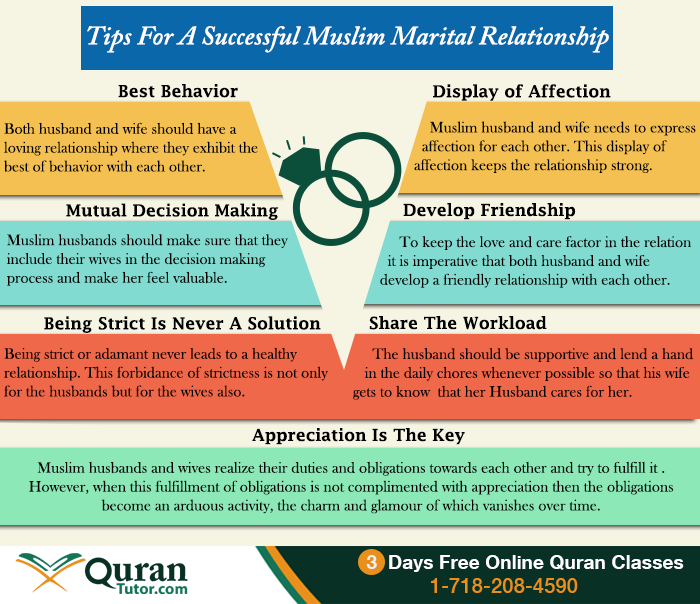 And certainly you should not blame a person for not knowing what you are offended by.
7. Solve problems without involving a third party
No need to run for advice to parents, friends or anonymous people on the forum. You always know better what is happening in a relationship, since it is you who know all the circumstances of the conflict.
Let's say you still turned to your mother for support and she agreed that your partner is wrong and generally a bad person. Only you and the offender will then make peace, and for your mother (friend, the entire Internet), he will remain a scoundrel.
8. Take out the rubbish from the hut
At first glance, this advice contradicts the previous one, but it is not. If you find yourself unable to cope with problems in a couple, you should seek help. With suddenly emerging different views on life, a psychologist will help to cope. In case of mental or physical abuse, seek help wherever possible: from friends, in special centers, in the police.
Not everyone has the resources to get out of an abuse situation on their own.
9. Do not compare your relationships with stories from books and films
Stop trying to repeat a love story from your favorite movies, books, and especially fairy tales. You are not Cinderella and the Prince, you are not Mr. Darcy and Elizabeth Bennet (or Bridget Jones), you are not Tony Stark and Pepper Potts, your relationship develops differently, and that's okay.
And then, before plunging into the vanilla abyss called "happily ever after", the characters go through a series of difficulties, because the conflict is the engine of the plot. Create your own "happily ever after" without serial wisdom and without regard to the fantasies of screenwriters and writers.
10. Move at your own pace
Even if all your friends got married a year after they met, two years later they had a baby, five years later they bought a house in the suburbs suitable for a large family, it is not necessary to try to fit your relationship into a similar scenario.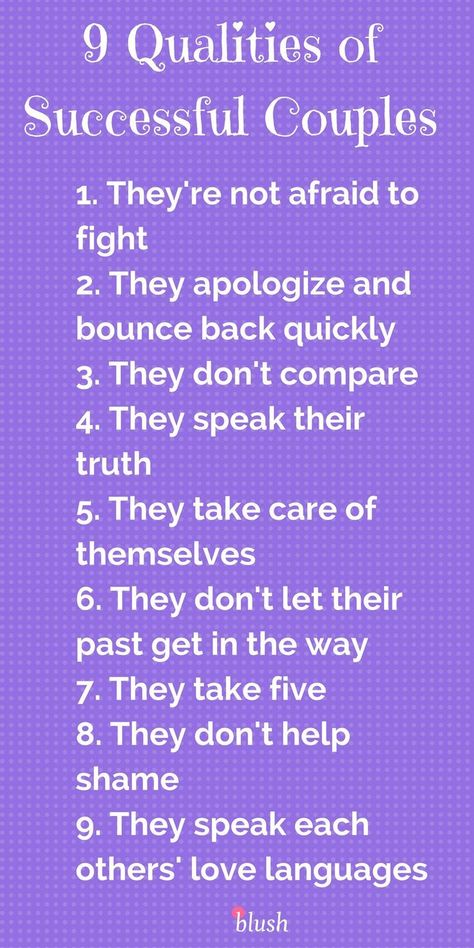 Each couple moves at their own pace, just keep going.
11. Don't ignore the red flags
Most relationships have a presentation period when both partners try to appear better than they really are. And if already at the candy-bouquet stage you see danger signals, do not ignore them, trust your intuition.
Unreasonable outbursts of aggression, rudeness towards waiters, unflattering remarks about exes and other things that bother you can easily be written off as "it seemed" and "he / she will improve." Most likely, it didn't seem to you and your partner will not improve. Soberly think about whether you are ready to face such negative manifestations on a regular basis.
12. Check if relationships make life easier
If your love story consists entirely of difficulties, overcoming, quarrels and rare but bright bouts of happiness, this is an unhealthy relationship. People quickly become accustomed to emotional swings, when despair and delight alternate, and can consider themselves quite satisfied with this.
But be honest with yourself: does your partner make your life easier or more difficult? Do you feel happy more often than unhappy? Don't wait for your love's Titanic to sink, get on the boat. Otherwise, you may not have enough space on the saving door.
13. Leave each other personal space
Not everything that people come into a relationship with becomes common. Reserve the right to conduct private correspondence, have personal savings that you spend on things you only need, and engage in your favorite hobby. And most importantly, your partner can do all this too. Just accept it.
14. Don't chase the ghosts of your exes.
If you didn't meet in kindergarten, your partner has most likely already been in a relationship. Just leave them in the past, you don't need to constantly compare yourself with the former, check their pages on social networks and count how many likes they give to your half.
By the way, you probably also had a relationship.