Quotes about standing up for what is right
27 Inspirational Quotes About Standing Up For What's Right
These inspirational quotes about standing up for what's right show that while it can be difficult to stand up for the truth, that's what makes it so important to do so — particularly when everyone else seems to be on the opposite side.
Social pressures, insecurities, and fear keep our mouths shut as injustices occur. We are scared of the consequences of speaking out, what people will think, and, let's be honest, it's easier to sit back and let things slide.
But sometimes it's so important to stand up for your beliefs that you must dare to raise your voice, especially if it's not popular opinion because that's when it becomes mandatory for you to stand up for what's right.
If you don't, who will?
When in doubt, look to inspirational quotes about standing up for what's right to make you feel powerful. 
Quotes About Standing Up For What's Right
1. "Unless someone like you cares a whole awful lot, nothing is going to get better.
It's not." — The Lorax
RELATED: 50 Encouraging Quotes For When You Need A Little Positive Inspiration
2. "We must always take sides. Neutrality helps the oppressor, never the victim. Silence encourages the tormentor, never the tormented." — Elie Wiesel
3. "Some people want it to happen, some wish it would happen, and others make it happen." — Michael Jordan
4. "Strong people stand up for themselves, but stronger people stand up for others." — Suzy Kassem
5. "The world will not be destroyed by those who do evil, but by those who watch them without doing anything." — Albert Einstein
6. "What's the point of having a voice if you're gonna be silent in those moments you shouldn't be?" — Angie Thomas, "The Hate U Give"
7. "How much of human life is lost in waiting." — Ralph Waldo Emerson
8. "A real man will be honest no matter how painful the truth is. A coward hides behind lies and deceit." — Iona Mink
9.
"If the freedom of speech is taken away then dumb and silent we may be led, like sheep to the slaughter." — George Washington
10. "I would rather die fighting for what is right than live passively amidst all that is wrong." — Suzy Kassem
11. "Our lives begin to end the day we become silent about things that matter." — Martin Luther King, Jr.
12. "In a world that demands you to obey the wrong rules: Being rebellious is right." — Jenna Galbut
13. "If you tell the truth, you don't have to remember anything." — Mark Twain
14. "I'm for truth, no matter who tells it. I'm for justice, no matter who is for or against. I'm a human being, first and foremost, and as such I'm for whoever and whatever benefits humanity as a whole." — Malcolm X
15. "The supreme quality for leadership is unquestionably integrity. Without it, no real success is possible, no matter whether it is on a section gang, a football field, in an army, or in an office." — Dwight D.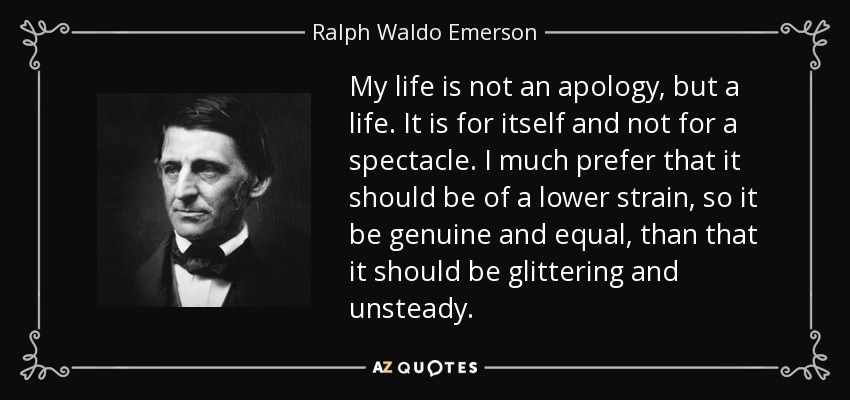 Eisenhower
16. "Stand for what is right. Even if it means standing alone." — Suzy Kassem
17. "You must never be fearful about what you are doing when it is right." — Rosa Parks
18. "Courage isn't having the strength to go on — it is going on when you don't have strength." — Napoleon Bonaparte
19. "Your silence gives consent." — Plato
RELATED: 50 Inspirational Quotes To Motivate You Out Of Your Slump
Quotes About Standing Up For Yourself
20. "Raise your words, not your voice. It is rain that grows flowers, not thunder." — Rumi
21. "It takes nothing to join the crowd. It takes everything to stand alone." — Hans F. Hansen
Related Stories From YourTango:
24 Inspiring 'You Got This!' Quotes To Remind You Of Your Inner Strength
58 'Follow Your Dreams' Quotes & Sayings To Inspire You
56 Funny Wedding Vows To Make Your Guests Laugh
22. "Don't ever let anyone break your soul.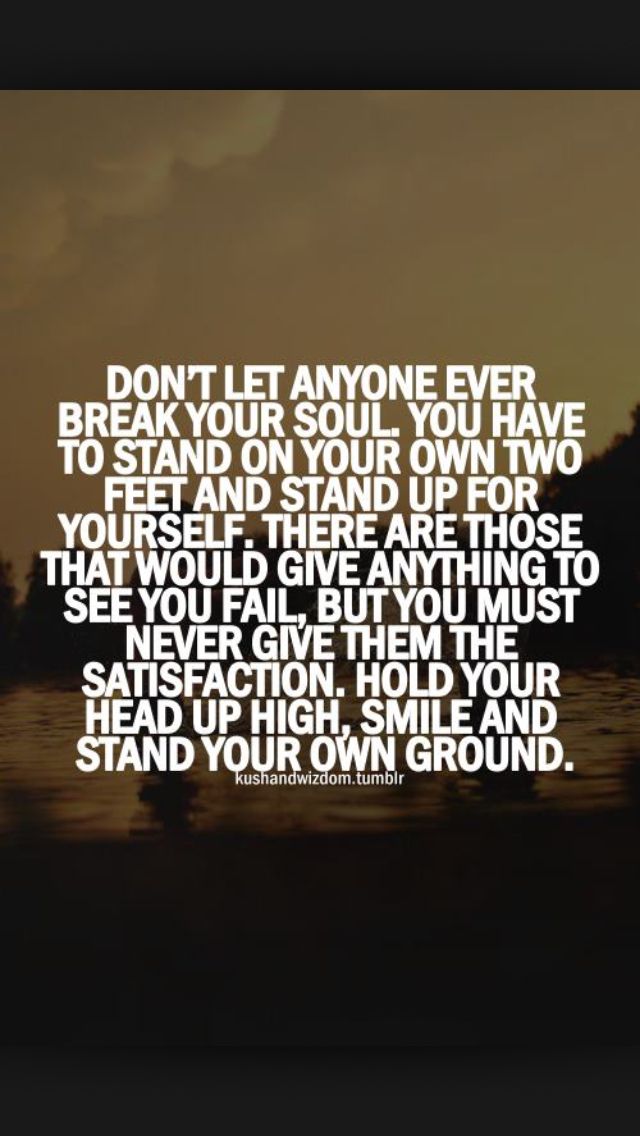 You have to stand on your own two feet and fight. There are those who would give anything to see you fall, never give them the satisfaction, hold your head up high, put a smile on your face, and stand your ground." — The One Who Never Backs Down
23. "I am fire — if you want something salty and sweet, with no opinion, I am not the woman for you. I spit flames, often." — Janne Robinson
24. "Great spirits have always encountered violent opposition from mediocre minds." — Albert Einstein
25. "Being able to admit you're wrong is important, but so is standing up for yourself when you're right." — Suzy Kassem
26. "It takes a great deal of bravery to stand up to our enemies, but just as much to stand up to our friends." — Dumbledore
27. "Courage is what it takes to stand up and speak; courage is also what it takes to sit down and listen." — Winston Churchill
If you're looking for a little inspiration, we've got the best quotes to share and savor.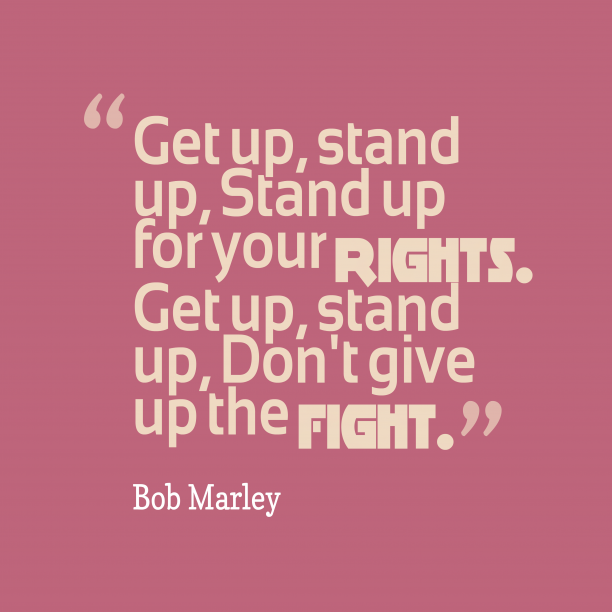 For quotes from the most inspiring celebs, activists, and poets, look no further! You might even find the quote that motivates the best parts of your life (and love!) forever.
RELATED: 50 Motivating Life Quotes For People Who Can't Stand Sappy Quotes
More for You:
Mehruba Chowdhury is a writer who covers astrology, pop culture, and relationship topics.
Sign up for YourTango's free newsletter!
Stand Up Quotes - BrainyQuote
If you fell down yesterday, stand up today.
H. G. Wells
Courage is what it takes to stand up and speak; courage is also what it takes to sit down and listen.
Winston Churchill
Get up, stand up, Stand up for your rights. Get up, stand up, Don't give up the fight.
Bob Marley
Stand up to your obstacles and do something about them.
You will find that they haven't half the strength you think they have.
Norman Vincent Peale
A man dies when he refuses to stand up for that which is right. A man dies when he refuses to stand up for justice. A man dies when he refuses to take a stand for that which is true.
Martin Luther King, Jr.
The human brain starts working the moment you are born and never stops until you stand up to speak in public.
George Jessel
It takes a great deal of bravery to stand up to our enemies, but just as much to stand up to our friends.
J. K. Rowling
I always tell young people to hold on to their dreams. And sometimes you have to stand up for what you think is right even if you have to stand alone.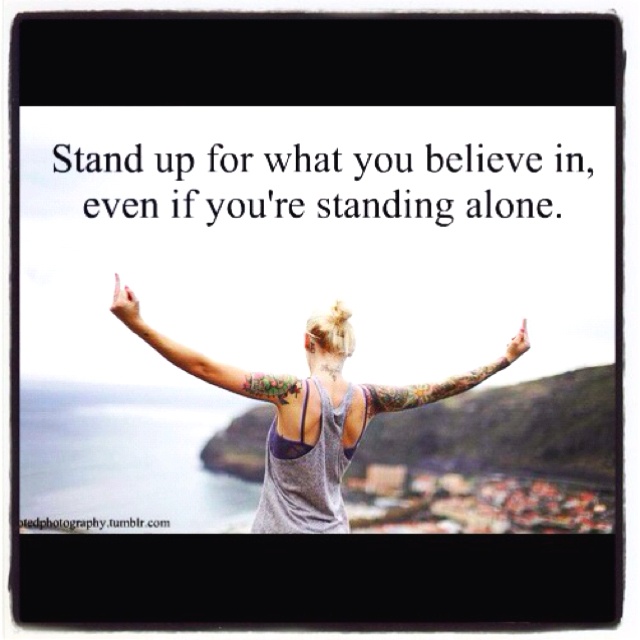 Claudette Colvin
There is one candidate in this election who will protect that dream. One leader who will fight hard to keep the promise of America for the next generation. And that's why we must stand up and make Mitt Romney the next president of the United States.
Susana Martinez
Everything is a learning process: any time you fall over, it's just teaching you to stand up the next time.
Joel Edgerton
Don't give in to bullying or others making fun of people. Stand up for yourself. Stand up for your friends. Be that one person who is genuinely good-hearted.
Michelle McCool
I am the people, I'm not the pig. You got to make a distinction. And the people are going to have to attack the pigs.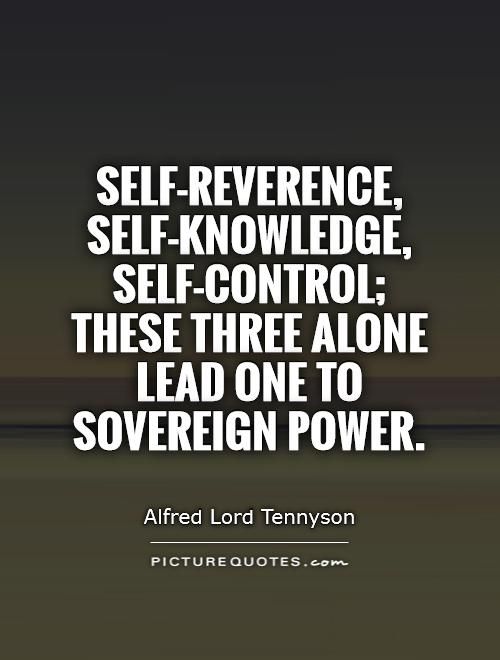 The people are going to have to stand up against the pigs. That's what the Panthers is doing, that's what the Panthers are doing all over the world.
Fred Hampton
The American people need hope; they need to know there are Republicans in Congress that are willing to stand up and fight for them, regardless of being in a minority, regardless of having all odds against us, against me, or against anyone in Congress.
Marjorie Taylor Greene
Know what's important and what isn't. Have the wisdom to know the right thing to do, the integrity to do it, the character to stand up to those who don't, and the courage to stop those who won't.
Mark Goulston
I am not going to stand up to show pride in a flag for a country that oppresses black people and people of color.
Colin Kaepernick
I believe that if you'll just stand up and go, life will open up for you.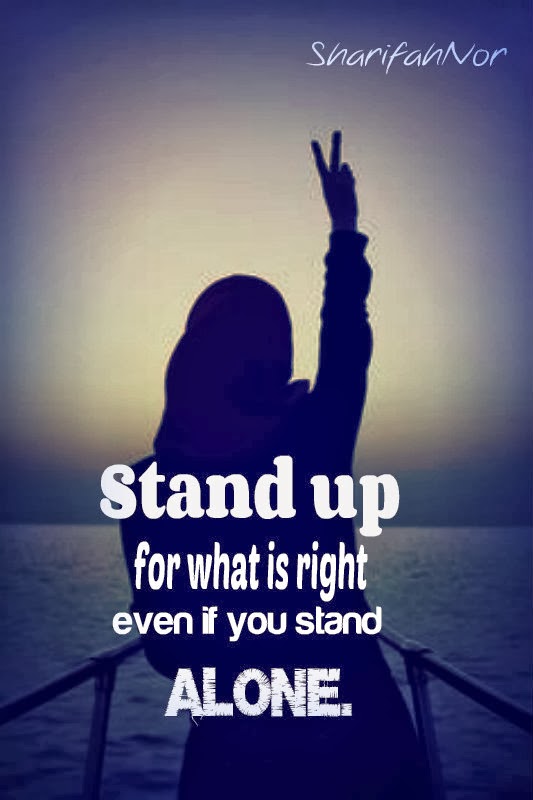 Tina Turner
Wipe the tears away, stand up, be a man, run your business, find a way.
Kevin Plank
Burst down those closet doors once and for all, and stand up and start to fight.
Harvey Milk
It's not whether you fall or make a mistake, it's what you do when you fall. And I say you stand up. You keep standing up. It's not how many times you fall, it's how many times you stand up.
Cary-Hiroyuki Tagawa
It's important for everyone to stand up for what they believe in.
Lewis Hamilton
Get up. Stand up. Speak up. Do something.
Tarana Burke
You have to develop ways so that you can take up for yourself, and then you take up for someone else.
And so sooner or later, you have enough courage to really stand up for the human race and say, 'I'm a representative.'
Maya Angelou
If you want to be a real human being - a real woman, a real man - you cannot tolerate things which put you to indignation, to outrage. You must stand up. I always say to people, 'Look around; look at what makes you unhappy, what makes you furious, and then engage yourself in some action.'
Stephane Hessel
Allah's the Arabic term for God. Stand up for God, fight for God, work for God and do the right thing, and go the right way, things will end up in your corner.
Muhammad Ali
The 20th century taught us how far unbridled evil can and will go when the world fails to confront it. It is time that we heed the lessons of the 20th century and stand up to these murderers.
It is time that we end genocide in the 21st century.
Allyson Schwartz
If we don't stand up for children, then we don't stand for much.
Marian Wright Edelman
Trust your own instincts, go inside, follow your heart. Right from the start. go ahead and stand up for what you believe in. As I've learned, that's the path to happiness.
Lesley Ann Warren
Sometimes, in order to follow our moral compass and/or our hearts, we have to make unpopular decisions or stand up for what we believe in.
Tabatha Coffey
I think it's really great when you stand up for something that you really believe, even if you get heat for it.
Christina Aguilera
We're losing our way as a society.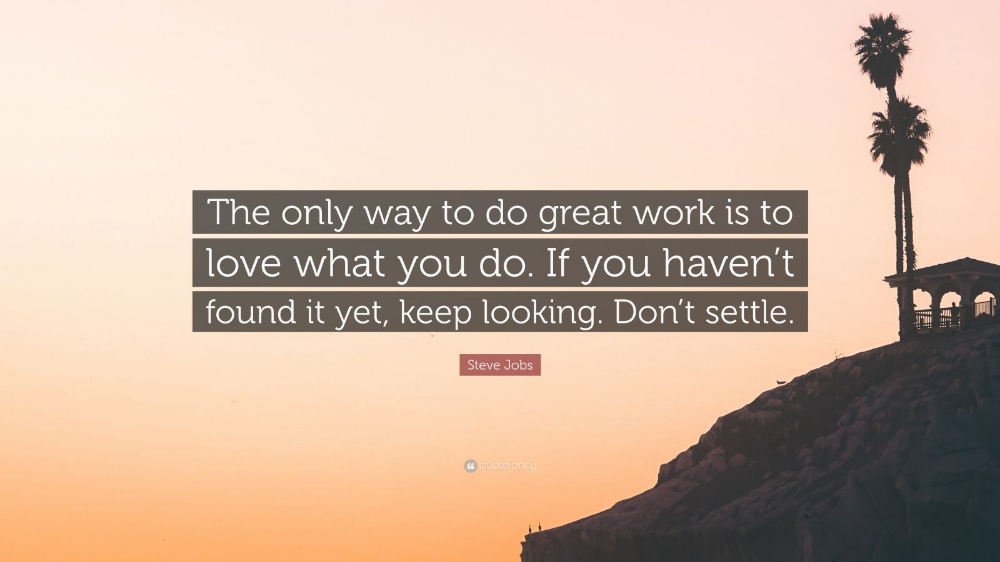 If we don't stand up, if we don't say what we think those rights should be, and if we don't protect them, we will very soon find out that we do not have them.
Edward Snowden
Stand up and face your fears, or they will defeat you.
LL Cool J
The British soldier can stand up to anything except the British War Office.
George Bernard Shaw
Let's continue to stand up for those who are vulnerable to being left out or marginalized.
Hillary Clinton
You have to expect spiritual warfare whenever you stand up for righteousness or call attention to basic values. It's just a matter of light battling the darkness. But the light wins every time. You can't throw enough darkness on light to put it out.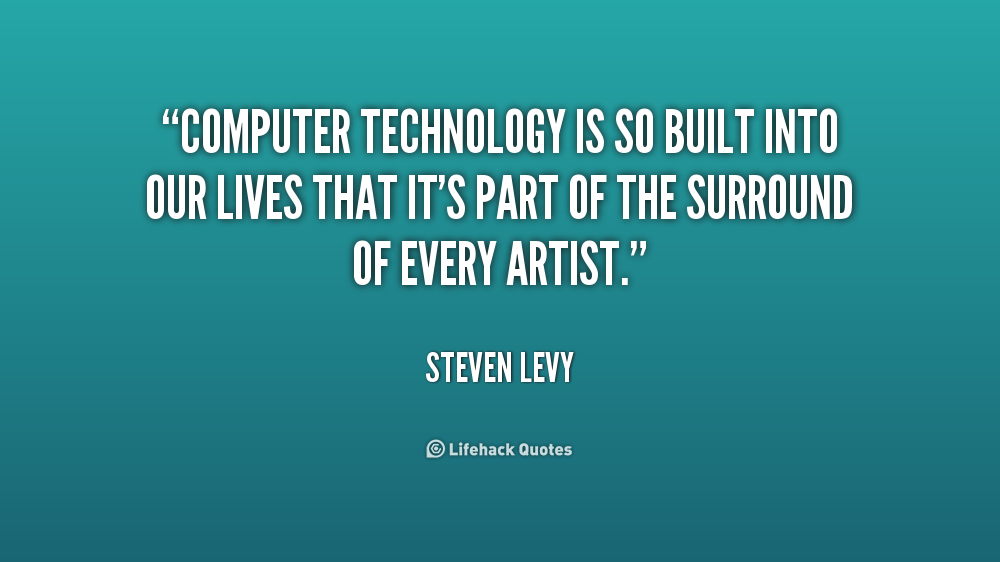 Thomas Kinkade
It's important to stand up to all forms of bullying, and it's even more important for those who are around you to be just as courageous and stand with you!
Normani Kordei
To me, bravery is to stand up for what you believe in.
Sophie Turner
I guess the worst day I have had was when I had to stand up in rehab in front of my wife and daughter and say 'Hi, my name is Sam and I am an addict.'
Samuel L. Jackson
A fact is like a sack - it won't stand up if it's empty. To make it stand up, first you have to put in it all the reasons and feelings that caused it in the first place.
Luigi Pirandello
You can't just carry everyone else's hopes and fears around in your backpack and expect to stand up straight.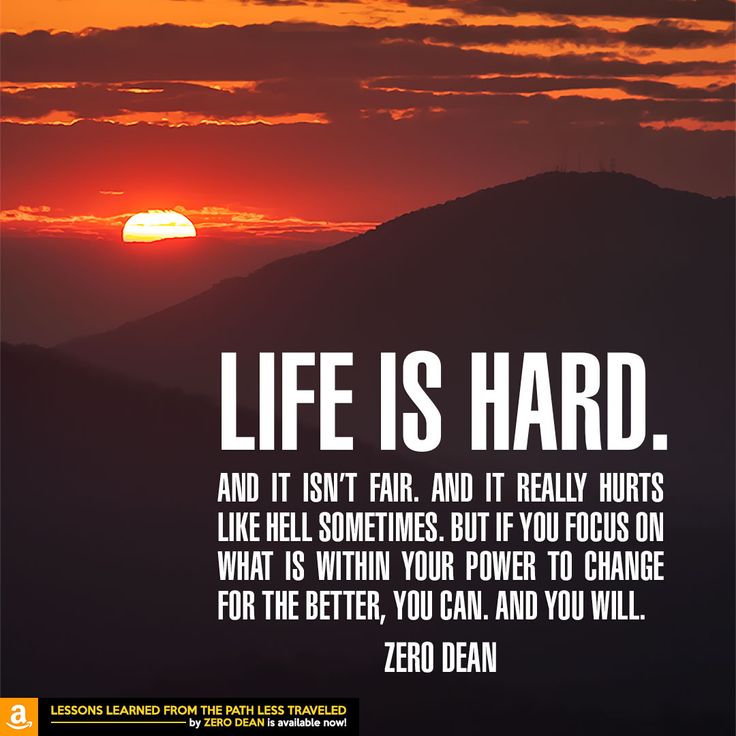 David Kirk
I'm not a big fan of Women's Liberation, but maybe it will help women stand up for the respect they're due.
Loretta Lynn
You stand up for what you believe in.
Doja Cat
I hope that we when we stand up to those who oppress our communities that Allah accepts from us that as a form of jihad.
Linda Sarsour
There comes a time when you have to stand up and be counted.
Gale Sayers
We can never be afraid to stand up for what is right, no matter what others may say. And sometimes, if that means taking a lonely road, if what we are standing for is true, then perhaps moonlight or sunshine will light our way and make it less lonely.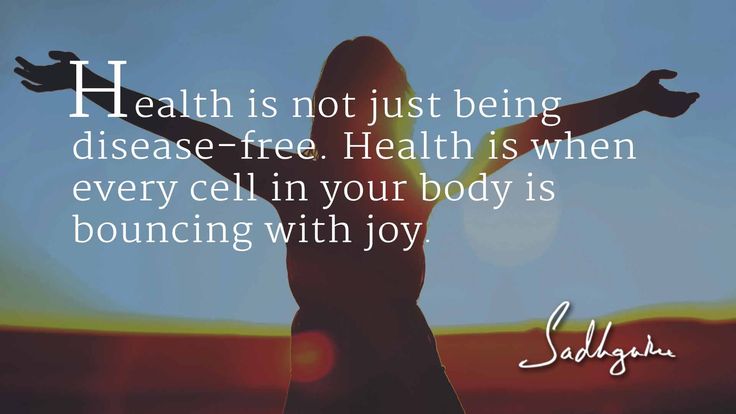 Pramila Jayapal
I am one who believes in the power of the people. I am inspired when I see people hit the streets, who challenge their elected officials, and are willing to stand up and fight. I encourage it.
Maxine Waters
The ADA is the living testament to our Nation's commitment that we will always stand up for our neighbors' right to live fulfilling lives.
Tammy Duckworth
When you hear people making hateful comments, stand up to them. Point out what a waste it is to hate, and you could open their eyes.
Taylor Swift
Just what is it that academics have to fear if they stand up for common decency, instead of letting campus barbarians run amok?
Thomas Sowell
It is not easy to stand up against your constituents or your friends or colleagues or your community and take a tough stand for something you believe is right.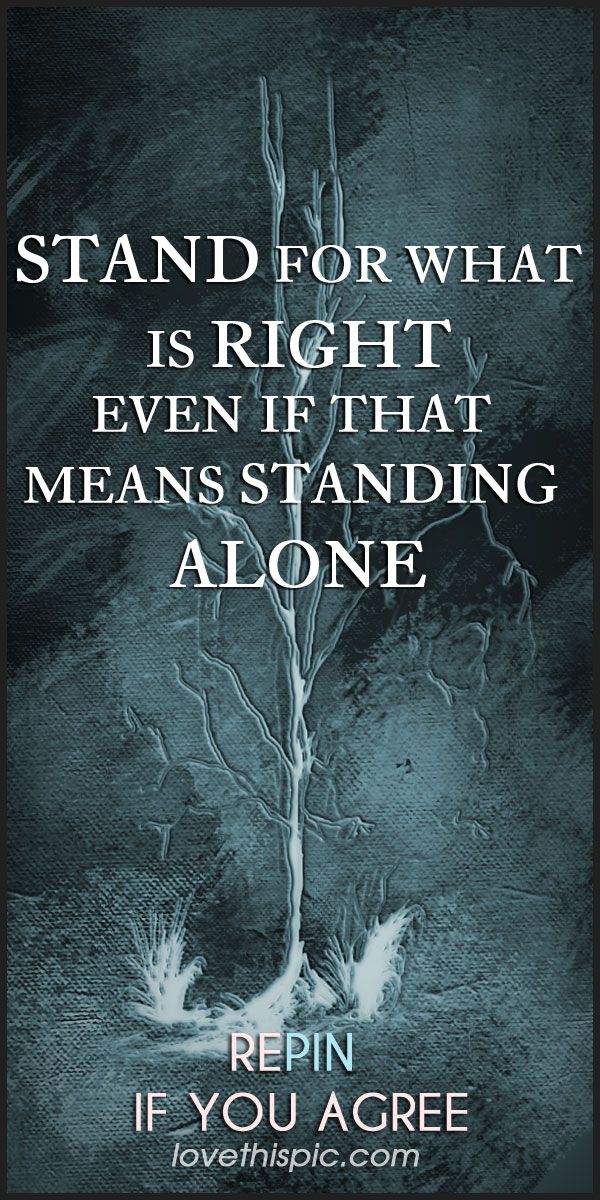 Because you always want to keep working and live to fight another battle and it might cost you your career.
Caroline Kennedy
I've been on the floor and I've been heartbroken. I didn't know how I was going to stand up. But I just gave it time.
Sandra Bullock
If you stand up and be counted, from time to time you may get yourself knocked down. But remember this: A man flattened by an opponent can get up again. A man flattened by conformity stays down for good.
Thomas J. Watson
I think if transvestites don't stand up for themselves, nobody else is going to stand up for transvestites.
Marsha P. Johnson
It's almost as easy to stand up as it is to sit down.
Charles Lindbergh
I had many teachers that were great, positive role models and taught me to be a good person and stand up and be a good man.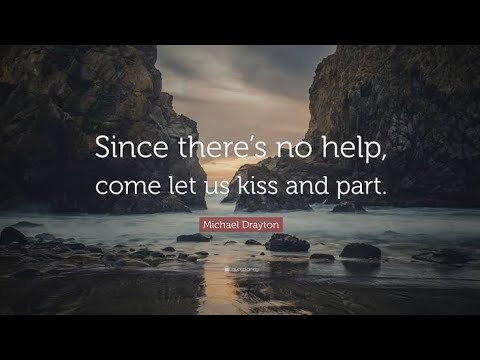 A lot of the principals they taught me still affect how I act sometimes and it's 30 years later.
Kevin James
Living in the lap of luxury isn't bad except that you never know when luxury is going to stand up.
Orson Welles
I have no idea what I'm going to say when I stand up to give a toast. But I do know that anything I say I find funny.
Don Rickles
At a time when the Socialist Democrats and the Jihad Squad are supporting terrorist Hamas, and their supporters are attacking Jewish people on the streets of America, it's never been more important than now to stand up against forced vaccinations and mask mandates that the left is using to discriminate against Americans who refuse to comply.
Marjorie Taylor Greene
When you're nice, you're not bullying people.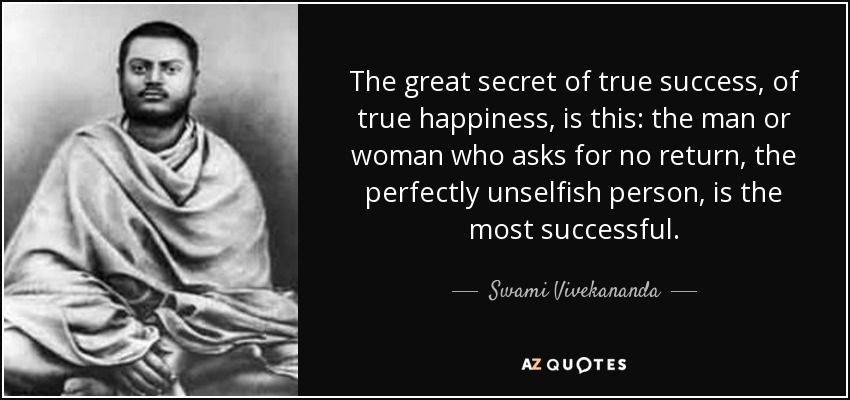 But when you're kind, you stand up against the bully.
Daniel Lubetzky
I love Steven Wright. I was in high school in the '80s, and there was a lot of stand up on television.
Demetri Martin
It is true that you can say that death is natural, but it is also natural to fight death. But if you stand up and say this is a big problem, we should do something about this, that makes people very uncomfortable, because they've made their peace with death.
Peter Thiel
Viktor Chernomyrdin: quotes - Vedomosti
But as for whether he will live, he will not live, but we will all live. We'll live. In what configuration? Must be in good configuration. And don't make a tragedy out of it. (about the elections of 2000)
And whoever tries to interfere - we know about them by sight! True, you can't call it a face!
Where were you before? When it was necessary to think, and not cut on the shoulder seven times .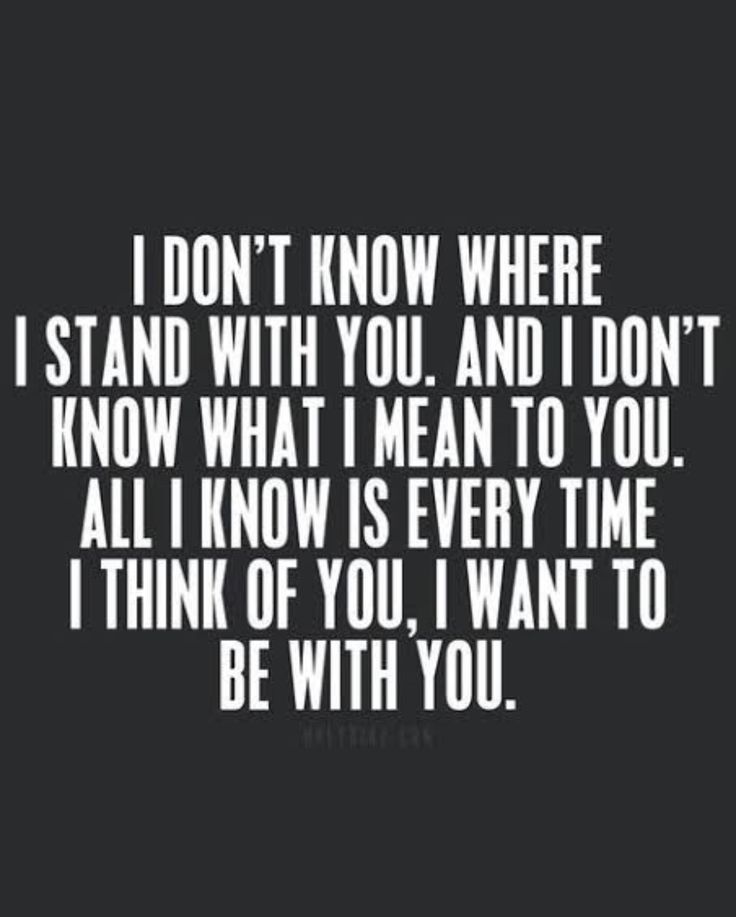 .. And now they realized it, they ran. And everyone was in the back. In the deepest sense. And Chernomyrdin warned. nine0003
We also had real budgets, but we failed them all the same.
We will stand up for this so that this does not happen.
In our life it is not very easy to determine where you will find and where you will lose. At some stage you will lose, but tomorrow you will gain, and properly.
One must be born in charisma.
The most important result of Peter's reforms is the creation of favorable conditions for Western business people.
At least put you on your ass, at least in a different position - it's still no use! nine0003
If we get into a fight, we'll fail the next years, and even the next ones. Who needs it? Whose hands are itchy? Who itch - scratch in another place.
We always have in Russia not what we need.
Actually, there is not much progress. But the main thing: there is a government!
Here is Mikhail Mikhailovich, the new Minister of Finance.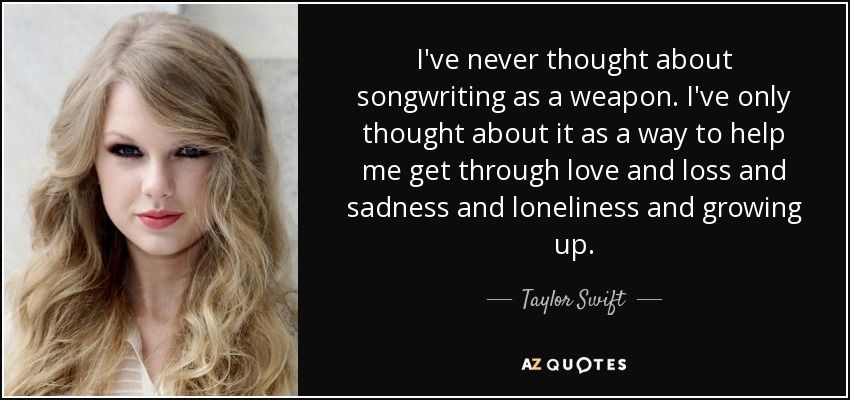 Please love and even love very much. Mikhail Mikhailovich is ready for love. (about Zadornov)
For the first time in many years, there has been a reduction in livestock dumping. nine0003
It is unlikely that the position determines or gives me any weight. Well, much more is needed for a person who has already gone through everything. Everyone knows a lot about this life. I know a lot. Maybe even redundant.
Everyone says that they are dissatisfied with the results of privatization, and I am dissatisfied, and I don't say so.
All of his statements, here are his bucks there… they even called me a pensioner somewhere, they say, he called me. I did not hear. But if I am a pensioner, then who is he? Grandpa was normal. (about Luzhkov)
All the questions that were raised, we will collect them all in one place. nine0003
It's all so straight and perpendicular that I don't like it.
You think that I'm far from easy. It's not easy for me!
You talked there, but we hiccupped here, but I'm fine with that too.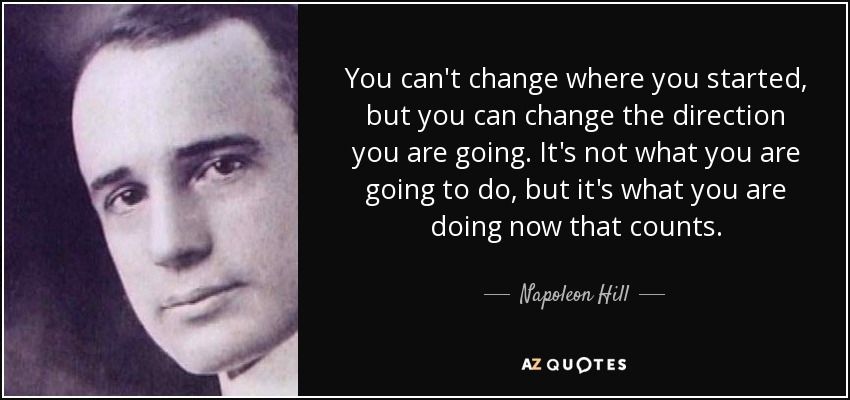 The whole theory of communism was invented by two Jews…. I had Marx and Engels.
There is a catastrophe in Yugoslavia. Disaster is always bad!
They say our satellite hangs idle. We have a lot of things hanging idle, but should work!
Yes, such people, yes, in such a state as Russia, they have no right to live badly! nine0003
Act, make mistakes, and we will correct, as the president said.
The deputies all spoke out for me to go - to be elected, to be exact.
His reaction, she always, we'll see if this one will or won't. If not, then such a reaction. If so, then no response. (about Primakov)
If I could name everything that I have at my disposal, you would weep here!
If you do it, it's great!
If there is no promotion, I will be fired without my consent. Not fired, but kicked out. (on negotiations in Yugoslavia)
If I'm a Jew, why should I be embarrassed! I'm really not Jewish.
Natural monopolies are the backbone of the Russian economy, and we will cherish this backbone like the apple of our eye.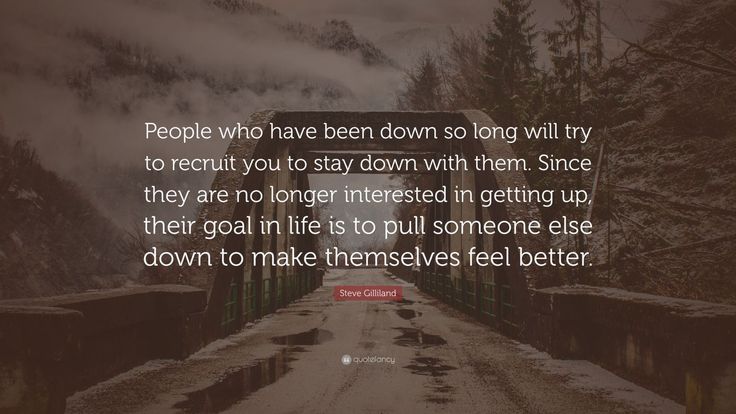 There is still time to save face. Then you have to save other parts of the body.
He fell ill, coughing again in every way. But the president is the president. (about Yeltsin)
Why do we need to join somewhere? We don't have to go anywhere! Usually, if we start to enter somewhere, we will definitely step somewhere! You see, Ukraine puts this vector so perpendicularly that nobody understands anything. (on Ukraine's accession to NATO)
You are not here!
And I know again how it is possible. And often, and as needed.
And no matter who provokes us today, no matter who throws Iran, Iraq and many other things at us, there won't be any. There won't even be any creeps. On the contrary, all the work will be built in order to destroy what has been accumulated over many years.
And who to ask, I ask you? These are there, those are here, but no one has ever seen those until now...
There will be no breathtaking changes. Otherwise, in order for someone to do something, it will be necessary to take or take away from another.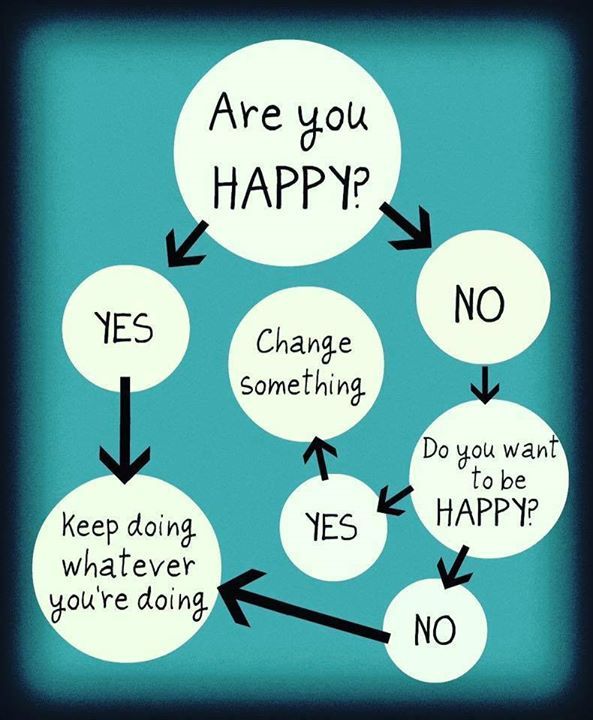 nine0003
And those who survive will laugh later.
Unfortunately, some of our collective members look like dead souls.
As someone said, appetite comes in times of trouble.
Whatever public organization we create, we end up with the CPSU.
Clinton got fucked for a whole year for his Monica. We have one of these. We still applaud them. But another thing is the Constitution. It is written: you can't go to Monica - don't go! And go - answer. If you don't know how... And we will live! I mean the Constitution! nine0003
When my… our country is in such a state, I will do everything, I will say everything! When I know it will help, I won't hold back!
When it's hard, we will always last... Just what we need. (about the "helping hand" to Ukraine)
Whoever is elected in the next elections, we will work with that. And who is there according to our hearts, who is there below the heart - that's another story.
We squirm like blacks. (about the government's work plans in September 1998)
Who says that the government is sitting on a bag of money? We are men and we know what we are sitting on.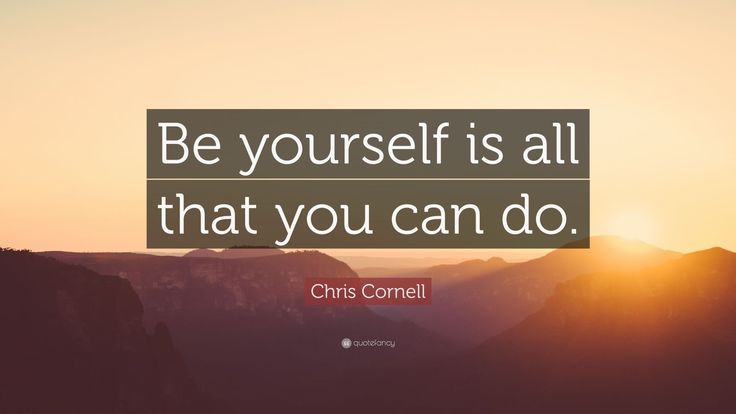 nine0003
Whoever tells me something, I will do it.
We have one course - the right one.
The locomotive of economic growth is like an elephant in a certain place…
The IMF mission left, and everyone immediately panicked - why, for what? Who were you offended by?
People have a lot of money in stockings or socks. I don't know where - it depends on the quantity.
May come true. It will come true if we do nothing.
My life was spent in an atmosphere of oil and gas.
We will conduct foreign policy with foreign hands
We will destroy our nuclear weapons with America.
We can always be able to.
We have completed all points: from A to B.
We are still trying to milk those who are already lying.
We remember when oil was harmful. They just said there was no oil left. Then the eggs were pressed so that they also disappeared.
We will continue to live in such a way that our children and grandchildren will envy us! nine0003
Today we are at such a stage of economic reforms that they are not very visible.
We wanted the best, but it turned out as always. (6.08.1993, at a press conference on the monetary reform of July - August 1993)
We want to move forward, but we are constantly hindered by something.
I can speak with everyone in any language, but I try not to use this tool.
Let's get up on our feet - on the other we'll lie down
We must all lie on this and get what we should have. nine0003
We need to do what our people want, not what we do here.
You have to think what to understand.
We are lucky in life that this, in fact, historical time fell to our lot. Rejoice!
We do not need to step on the same rake that we already had.
Nobody prevents us from overfulfilling our laws
The people have lived and will live!
They tried to bend us, but failed.
Our president - I think he hasn't seen money in his eyes for five or ten years. He doesn't even know how much money we have.
nine0003
Our immediate task today is to decide where we are today together with you.
Do not belittle your role and your importance. This does not mean that you need to swell here and, as they say, wave here, wave something.
Not only oppose, but we will defend it in order to prevent it.
Some principles that used to be fundamental were actually unprincipled.
One must not think, and one must not even think, that the time will come when it will be easier. nine0003
Not a single country, by the way, has risen from its knees in a vague state. Pursuing a vague policy. I'm just for the revolutionary approach here.
But if we talk about today's meeting, I would certainly give a satisfactory assessment. I don't know any other ratings.
But we will count, and then everyone will know. And we are first. And if someone is too smart, let him think, and then we will check. And we will report anywhere.
But we will do the pension reform.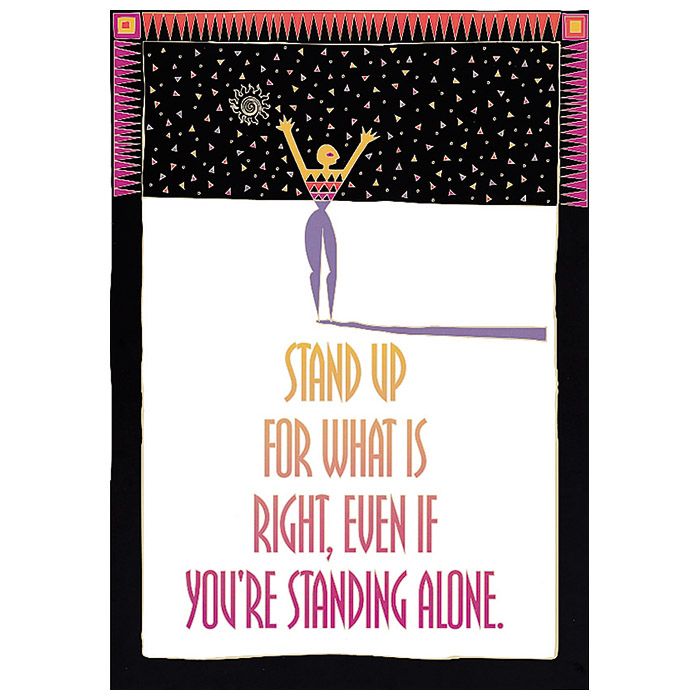 There is where to roam. nine0003
But I don't want everything here like this, in one fell swoop: today I hugged one, tomorrow with another, then again - and off we go. Yes, it's not far from the panel...
Well, so much dirt, so much fiction, so many perversions of individual politicians! These are not politicians, these are ... I don't want to name them, otherwise they will immediately sob.
Well, what can we combine with him? He has a cap, and I don't wear anything yet. (about Luzhkov)
Well, who can replace me? I'll kill you right away... Sorry.
Accused of what? In corruption? Whom? Me? Who? USA? Why did they suddenly wake up there? nine0003
We will survive the difficulties. We are not like that in Russia, Russians, so as not to survive. And we know what to do and how to do it.
Deputy Prime Minister's posts in a time like ours are like a pole with the inscription: If you climb in, they'll kill you!
Right or wrong is a philosophical question.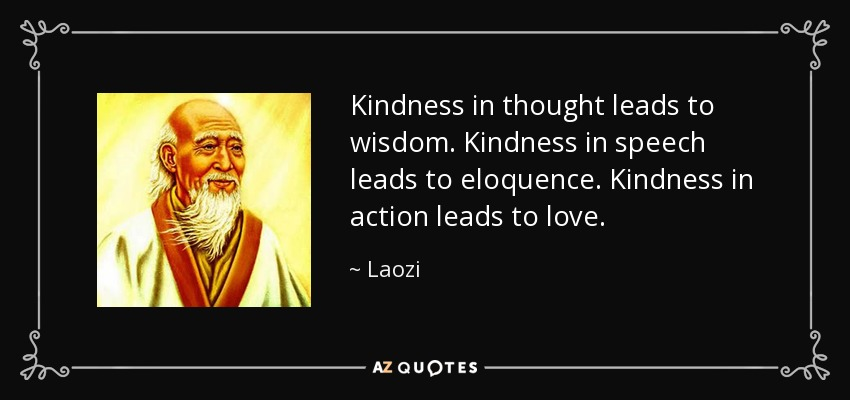 The government is not a body where, as many people think, only language is possible.
The government is such a complex organism, if it is constantly changed, shuffled around, the result will only be worse. I know it, it was my job. nine0003
The government is accused of monetarism. I admit - we are sinful, we are engaged. But bad.
The government must be supported, and we deal with it, deal with it, deal with everything. We also strive not only hand-to-hand, but somewhere else. As Chekhov said.
There is no need to introduce Anatoly Borisovich. Everyone knows him, those who don't know will find out. (about Chubais)
The President has shown and will show again.
Forecasting is a difficult thing, especially when it comes to the future.
We have learned to pronounce words. Now to learn how to count money. nine0003
Let it be natural selection, but directed quickly and carefully. (about the dismissals of members of the government)
A working president and a working government - this is how a song can turn out.
We laid the rails in six years, now it's up to the locomotive. And that the helmsman was ... with his head. So that they didn't move the wagons, but he dragged them.
Reforms in Russia are not a car. I wanted - I stopped, I wanted - I sat down again and went! It doesn't happen!
Russia is a continent, and we cannot reproach us for something here. Otherwise, we alone are excommunicated from Europe, and here, Europe is united and has some kind of conversation there. The Russian-European part is many times larger than all of Europe put together! Why are we excommunicated?! Europe is our home, by the way, and not those who are trying to create all this and pump it up. It's useless. nine0003
Did the ruble collapse in my presence? What are you guys? When did you do all this? They did it, which means that someone is doing something here, and now I've even collapsed the ruble! (on the crisis of 1998)
Tax surrealism must end.
Today, the global financial system understands what is happening in Russia and doesn't really want it to be… well, I don't want to use that word that I usually use.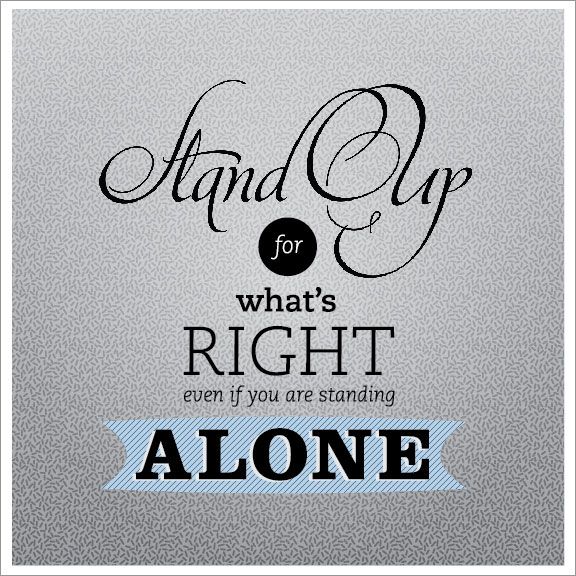 Nothing today, nothing tomorrow, and then they realized it - and yesterday, it turns out, nothing. nine0003
Now historians are trying to present that in one thousand five hundred some year something was there. Yes, there was nothing! All this is intrigue!
No sooner said than done. If you don't understand, ask again. If you don't understand the first time, ask again. But do it. If you can't - report why you don't do it, for what reason. Nothing else is required of you.
Do you hear what is expected of us? S-300. We know what it is. This is not God forbid. Today S-300. Let's do something else tomorrow. And the day after tomorrow the third. That's what it is. (on the Balkan conflict)
The country does not know what the government eats.
What those who you name are saying there, I don't even want to call them by that word - they shouldn't be there.
I have no questions about the Russian language.
Our problem is not in uniting, but in who is in charge.
We still have people who live very poorly. We see it, we go, we hear it, we read it.
- Do you have time to notice beautiful women?
- I'm on time. But just notice. Nothing more. Which I deeply regret. nine0003
Clever found! Declare war on him! Bast shoes! Him! Too! And this! Just like this! What does he even know! And who is he! Somewhere else and climbs, I'm sorry. (about Zyuganov's proposal to declare war on NATO)
Teachers and doctors want to eat almost every day!
We wanted the best, but it turned out as always (about the first Chechen war)
I want to deeply thank you for the expressed confidence in appointing me as an ambassador to our neighbor brother of the Republic of Ukraine.
Prices need to be raised, you see how: as soon as Chubais opens his mouth, he will immediately be slapped, if you please.
What have we done wrong before God, Allah and others?
It is impossible to sew anything on Chernomyrdin.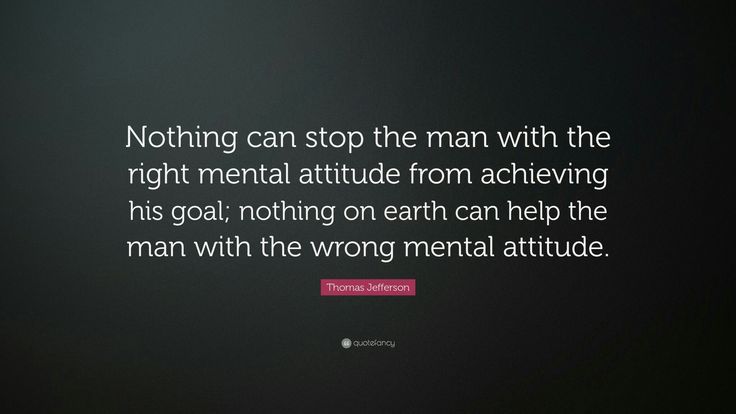 What to say about Chernomyrdin and me?
These elections turned out to be a difficult test for us. This should never happen again.
This is not an organ that is ready for love.
This ghost… wanders around somewhere in Europe, but for some reason stops here. Enough of the wanderers. nine0003
I wouldn't want me to scold or disrespect anyone here today. This is the business of the Prime Minister.
I always wondered why Kosygin walked around gloomy, never smiled, although everyone around him smiled and kissed passionately. And then, when I myself became prime minister, I realized how hard it was...
I am ready and will unite. And with everyone. It is impossible, pardon the expression, all the time sideways.
I am ready to invite everyone, everyone, whites, reds, and motleys into the cabinet. If only they had ideas. But they only show their tongue and something else. nine0003
I can't be offended by Zyuganov. And I'm not offended.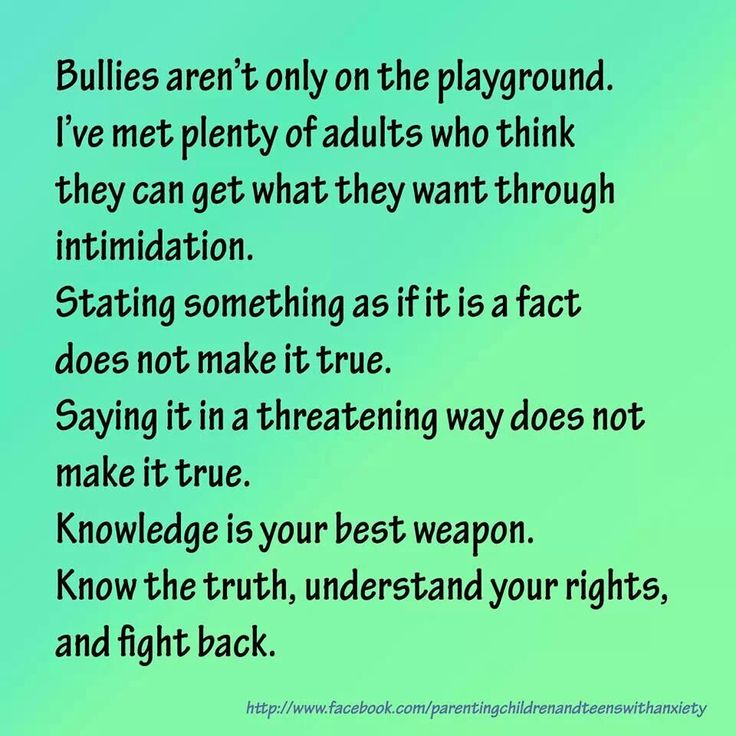 We do not take offense at such people.
I am not a diplomat. And I'm not going to be a diplomat. And the fact that we reached an agreement is absolutely non-diplomatic. Absolutely. (about the Balkan conflict)
I don't think that the governor should work in such a way as to cause harm.
I am not a person who lives for satisfaction.
I won't say anything, otherwise I'll say something again.
I just want to say that it would be easier for everyone and understand that we are not inventing anything new. We formulate our country. nine0003
I will be able to work with Seleznev, but with separate members… I don't see them point-blank for their actions.
I also carry a lot of work. And my voice dropped too. I didn't even drink yesterday. And did nothing else. I would love to do it.
30 inspirational quotes about change and instability in life
October 11, 2020 A life
They will help you to accept any situation.
Change can be wonderful or it can be frightening. In any case, thanks to them, we learn something new and grow. If you feel anxiety about the fact that life is changing, open this collection, you will find support and inspiration in it. nine0003
1. "Yesterday I was smart and that's why I wanted to change the world. Today I have become wise, and therefore I am changing myself" (Jalaladdin Rumi, Persian poet).
2. "Man cannot discover new oceans until he has the courage to lose sight of the shore" (André Gide, French writer and playwright).
3. "All great changes are preceded by chaos" (Deepak Chopra, physician and author of books on spirituality and alternative medicine).
4. "Experiencing a painful experience is like hanging from a walking stick. At some point, you will have to let him go in order to move on" (Clive Lewis, writer, author of The Chronicles of Narnia). nine0003
5. Sometimes, when you break something good, you can add something better.
Marilyn Monroe
American actress, singer and model
6. "To improve means to change, and to be perfect means to change often" (Winston Churchill, British statesman and politician).
7. "True life does not take place where great external changes are made, where they move, collide, fight, kill each other, but it occurs only where slight, imperceptible changes are made in the spiritual consciousness of people" (Leo Tolstoy .Reading circle). nine0003
8. "Change is the end result of all true learning" (Leo Buscaglia, writer and motivational speaker).
9. "The turn of the road is not the end of the road, unless, of course, you have time to turn around" (Helen Keller, writer, public figure).
10. The main measure of the mind is the ability to change.
Albert Einstein
theoretical physicist, public figure-humanist
11. "There is no progress without struggle" (Frederick Douglass, writer and educator). nine0003
12. "Where there is hope, there is life.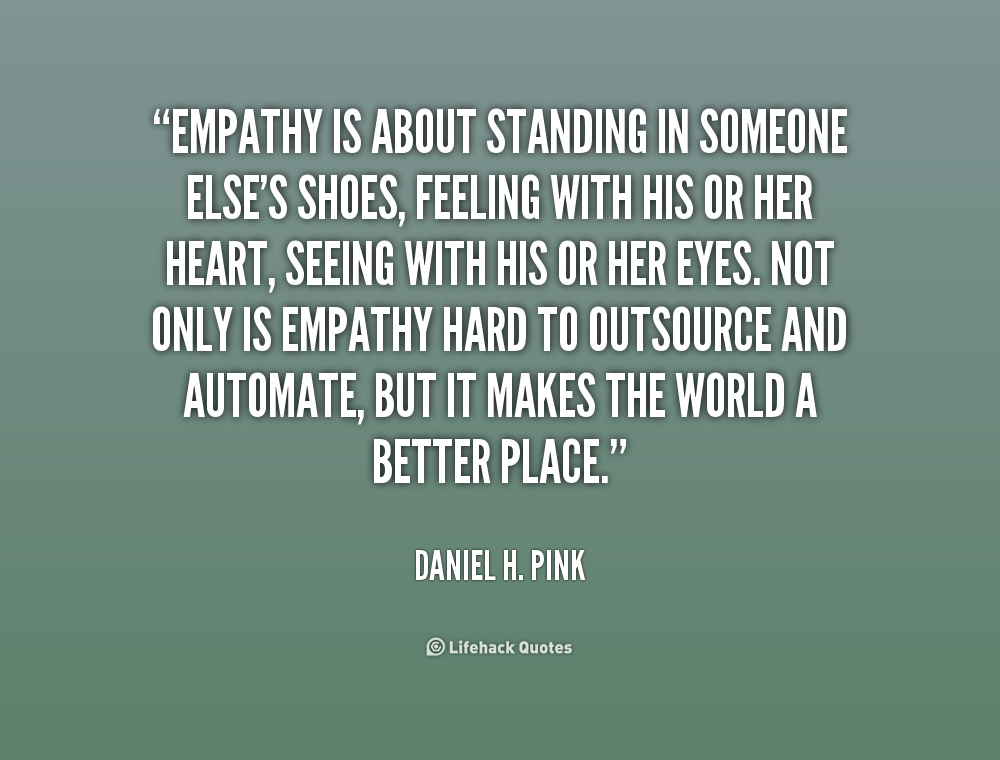 She again fills with courage and gives strength "(Anne Frank, a Jewish girl, a native of Germany, the author of the diary of the same name).
13. "People who know how to change over and over again are much more reliable and happier than those who can't" (Stephen Fry. Moab is my wash bowl).
14. "Not every change leads to improvements, but in order to improve something, you must first change it" (Georg Lichtenberg, scientist, philosopher and publicist).
15. "In every change, in every fallen leaf, there is both pain and beauty. And that is how new leaves grow." (Amit Ray, writer and spiritual teacher)
16. I can sum up everything I've learned about life in two words: it goes on.
Robert Frost
poet
17. "A person who is not ashamed of what he was a year ago does not learn enough" (Alain de Botton, writer, philosopher).
18. "We are products of our past, but we do not have to be hostages of this past" (Rick Warren, writer, pastor).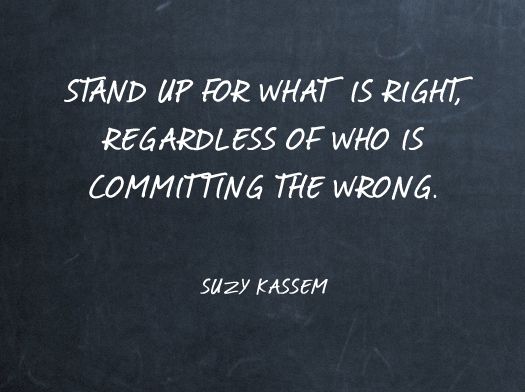 nine0003
19. "Incredible life changes happen when you choose to take control of what you can, instead of craving control over what you can't" (Steve Maraboli, business consultant, author).
20. "If we don't change, we don't develop. And if we don't develop, then we don't really live" (Gale Sheehy, writer, author of the book "Age Crises").
21. When we are no longer able to change the situation, we are required to change ourselves.
Viktor Frankl
"Man's Search for Meaning"
22. "You are exactly as young as the time has passed since you last changed your mind" (Timothy Leary, psychologist, LSD researcher).
23. "In any case, changes will come. They can be bloody, or they can be beautiful. It depends on ourselves" (Arundhati Roy, writer).
24. "It is not given to us to return yesterday, but what will happen tomorrow depends on us" (Lyndon Johnson, 36th US President). nine0003
25. Life becomes easier when you learn to accept the apologies you never received.