Loving after divorce
Finding Love Again After Divorce: Rebound or True Love
A large percentage of marriages end in divorce.
At the time, it seems like the end of the world. But a lot of divorcees end up marrying again, divorcing again, and even marrying a third or fourth time.
There is nothing wrong with that. Marriage itself is not a mistake. It is a partnership and whether or not it ends up like a dream or a nightmare depends entirely on the individuals involved and not the institution.
Falling in love is a natural thing.
Marriage is just a legal union to make things easier for the country and your children to manage assets, liabilities, and family identity. It is not a requirement for any individual to declare their love for each other and the world.
The wedding itself is just a celebration of a contract. 
It's no different when one company parties after signing a big client. What really matters is how both parties fulfill their obligations in the agreement.
It is a sacred commitment that can be fulfilled or broken.
Falling in love and divorce
It's funny how love doesn't always follow such contracts.
You can fall out of love with your spouse or even fall in love with someone else while married. It is also possible to find true love after a divorce. Once a marriage fails and ends up in a divorce, there is nothing wrong with loving again after a divorce.
You may even end up making the same mistakes or doing entirely new ones. Love is irrational that way, but one thing is for sure, a life without love is sad and boring.
Hopefully, a person has matured enough to know themselves and what they want in their partner before finding love after divorce.
Marriage is not a prerequisite for a happy relationship, and you don't need to rush into one to find out if your new partner is your fated soulmate.
Marriage and divorce are expensive, and falling in love after divorce doesn't need to end up in a marriage right away.
It is normal to fall in love and use your experience to fix what was wrong in your previous marriage and apply it to your new one before getting married again.
Also watch:

Finding love again after divorce
Regardless of how lonely you might feel after a messy divorce, there's no need to rush into a new marriage right away.
Falling in love is natural, and it will just happen.
Don't even bother thinking about moot topics such as "will anyone ever love me again" or "will I find love after divorce."
You will never find an answer to it, at least not a satisfactory answer.
It will just give you a delusion that you are either too good or "used goods." Neither thought leads to a preferable conclusion.
The first thing you need to do after a divorce is to devote your time to improving yourself.
Marriage is a time-consuming commitment, and chances are you have sacrificed your career, health, looks, and hobbies for it.
Get back all you have sacrificed by catching up with the things you want to learn and do to become a better person.
Do not bother wasting time with rebound love and dating superficial relationships.
There will come a time for that.
Get sexy, update your wardrobe, and lose weight.
Learn new things and acquire new skills.
Don't forget that others like people who are comfortable in their own skin. Do that first. If you want to find love after divorce, then make sure you attract better partners this time around.
Finding true love after a divorce is about finding yourself first, and having that person love you for who you really are.
One of the keys to relationship success is compatibility. If you need to overhaul yourself to keep a partner happy, then that's a bad sign.
If your potential future mate falls in love with you for all that you are now, then it improves the chances of finding true love and even a successful second marriage.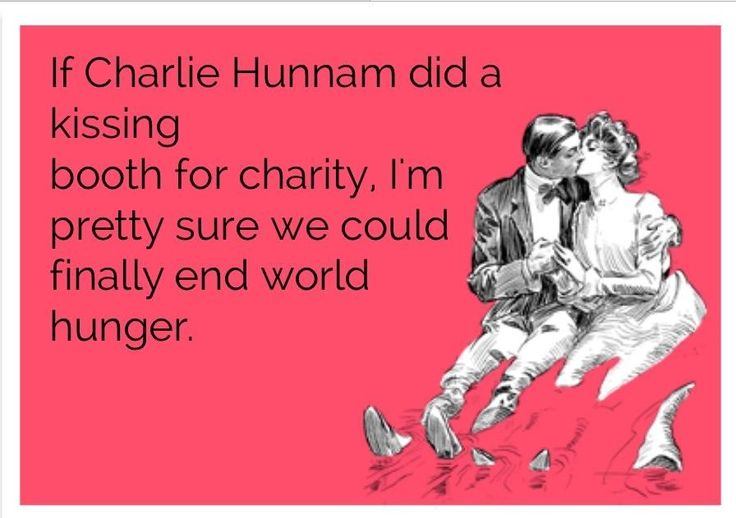 Opening yourself to love works the same way.
You will feel naturally attracted to a person who fits your preferences. Be yourself, but improve. Be the best version of what you want.
If they like what you are selling, then they will buy it.
That's the way it goes with falling in love with a new partner. If you like who they are, then you will fall in love with them naturally. You don't need to force it.
Related Reading: Post Divorce Advice That You Must Know to Live Happily
New relationships and love after divorce
A lot of people would suggest that the best way to get over a divorce is to find someone new right away. Such rebound relationships are never a good idea.
You could plunge into an unwanted relationship with someone worse than your previous partner. There will come a time for that, but first, spend the time to improve yourself and do yourself and your future partner a favor by presenting them with a new and improved version of you.
If childrearing duties are more difficult because of the divorce, then all the more reason why you shouldn't get into a new relationship right away.
Focus on taking care of your children who could end up having mental problems due to the divorce. Never neglect parental duties because you are desperate for love. You can handle both, you just need to manage your time.
Rebound relationships are confusing. You don't really know if it's just sex, revenge, superficial, or real love.
Getting into it only takes time away for you to improve yourself (and take care of your children if you have any).
One good thing about a divorce is it gives you the time and freedom to pursue your own dreams. Do not waste that opportunity by getting into a shallow relationship because you want your ex to see you happy on Facebook.
If you genuinely need validation, then improving yourself does a lot in that regard.
Learning a new skill, traveling to new places, getting back to your sexy pre-marriage figure (or even better) will give you all the self-gratification that you need.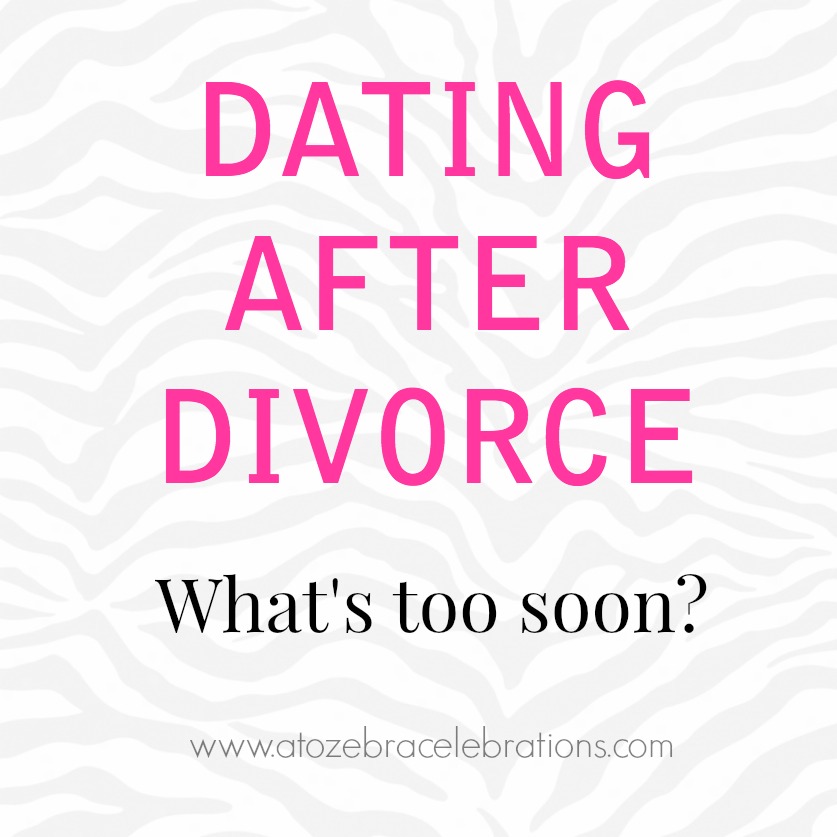 Love after divorce will just happen. Don't be desperate. The more you improve, the more quality partners you will attract. Falling in love after divorce doesn't need you to chase after it. It will happen if you are a lovable person first.
References
https://www.oprahdaily.com/life/a25858170/tips-for-dating-after-divorce/https://www.verywellfamily.com/psychological-effects-of-divorce-on-kids-4140170
Share this article on
Share this article on
Finding Love After Divorce
Written by Stephanie Watson
This year, more than 780,000 marriages in the United States will come to an end. Some will exit their marriage because they've grown tired of arguing with a partner who no longer sees eye-to-eye with them. Others, like Sarah Cave, have been burned by infidelity.
"My now ex-husband had an affair. For 18 months or so, he lived in the basement because we were trying to make things better for the kids," she says. "And we reached a place where I said, 'I'm ready for you to move out.
'"
That was 11 years ago. During that time, Cave says she tried just about every dating app -- eharmony, Match.com, Zoosk, OurTime. "I could find people who were willing to hook up with me, but nobody who clicked."
Scarred by her divorce and weary from the dating site merry-go-round, "My self-esteem was pretty trashed," she says.
Opening Yourself Up to Love Again
To find love again, you have to not only believe there is someone out there for you, but also that you're worthy of love, says Richard Horowitz, who is both a relationship coach and a survivor of divorce. "For some people, it takes longer to get to that place."
After you've been hurt, you may doubt your ability to trust someone again. "We think, where did we go wrong in the past? How did we not see the signs?" says Christie Kederian, a licensed marriage and family therapist, and dating coach based in Los Angeles. "That sometimes keeps us from really getting to know people."
Before you can get to know someone else, you need to learn more about yourself and what you want.
"Knowing who you are, what you need, and why the marriage failed are all so important," Horowitz says. If you can't make sense of everything on your own, a therapist can help.
Also, explore what you want in a partner. Kederian suggests creating what she calls "the criteria sandwich." The top bun is your must-haves -- absolute requirements in a prospective partner, like a stable career or spirituality. The next layer is what you'd like to have. And the bottom layer includes the deal breakers, which could be some of the things that didn't work in your marriage.
Dating in the Virtual World
If it's been a few decades since you last dated, the process might feel somewhat alien to you. Horowitz went from singles dances to the brave new world of online dating, which had just come into existence after his divorce. Having been a veteran of both approaches, he says it was "more rigorous" to date in person, "but you learned more quickly about a person you might or might not be interested in.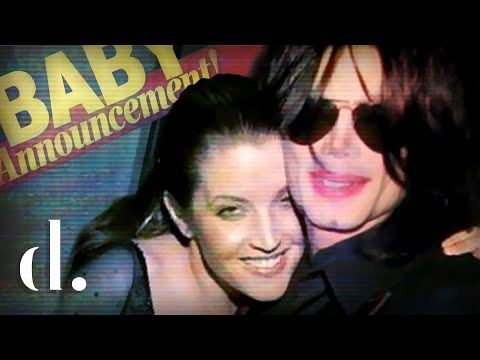 "
"There's definitely a learning curve [to online dating]," Kederian says. For one thing, people don't always accurately portray themselves in their dating profile. Some would-be mates are outright scammers. And even those who are legit might be on the hunt for hook-ups, as Cave found.
To find a good match and a deeper connection, Kederian suggests being as true to yourself as possible in your profile and photo. "It's way better to be authentic and real up-front than try to create an image of yourself that's not really accurate," she says.
She also suggests keeping your profile bio short. If you reveal your whole life story at once, "you don't give someone an opportunity to get to know you through conversation."
Once you do meet someone who seems interesting, move from the virtual world to the real one quickly, so you can explore a deeper connection. Kederian suggests going from messaging to a date in five messages or less.
Online dating is tricky, but it is possible to find love in a virtual forum.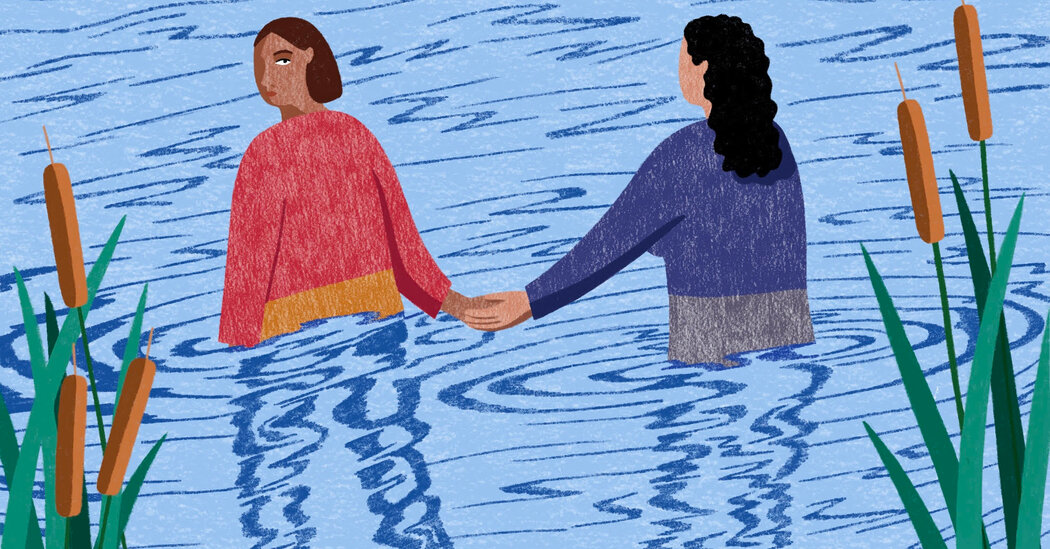 "I met my current wife online," Horowitz says. "We've been married almost 20 years."
Other Ways to Meet
If online dating isn't for you, use a more traditional approach. Work with a matchmaker, join groups that fit your interests, ask friends to set you up, or connect with people on social media.
Cave found someone who caught her interest on a Facebook group she frequented. "I just happened to notice that this attractive silver fox was always posting nice photographs with clever captions," she says. After she'd watched his posts for months, a mutual friend arranged for them to meet over a Zoom cocktail-making class.
"We walked for 2 hours on our first date," Cave says. "We took another walk the very next day because we kept discovering how much we had in common."
What About Your Kids?
Even if your kids are older, you need to consider them when bringing someone new into your life. Horowitz has three children from his first marriage. Cave has two children.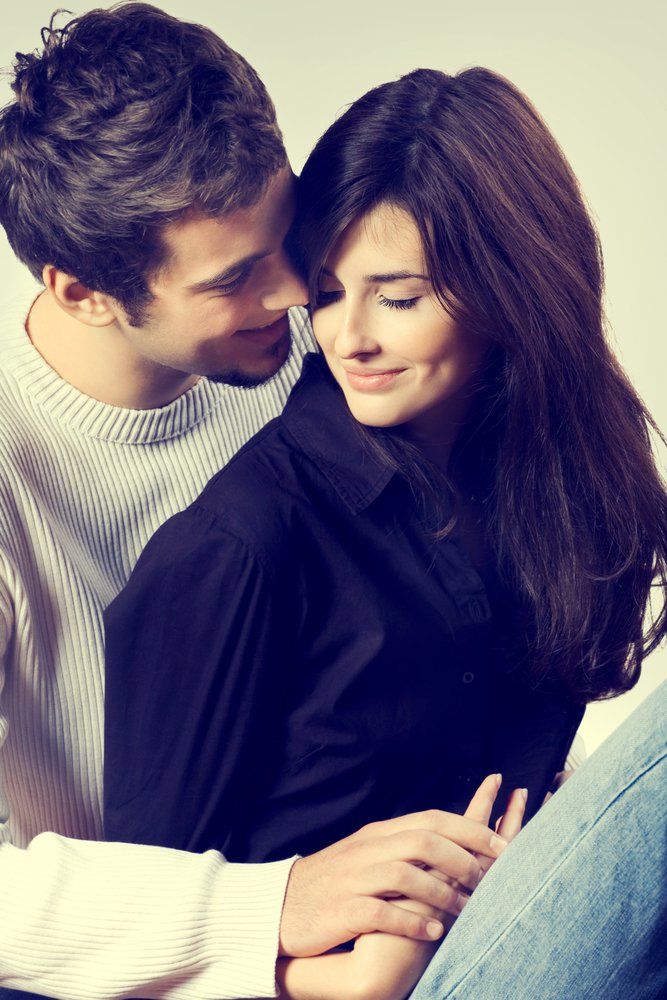 Kederian suggests having a conversation with your kids to let them know you want to start dating, but set clear boundaries. You want to make sure the person is a good fit before you introduce them to your children. "And you don't want to put your kids in the position of being the judge or the deal breaker," she says.
Give Yourself Time
There are a lot of arbitrary rules about dating again. One says you should wait 1 month for every year of your marriage. But really, the time to start dating again is when it feels right to you. "You might meet someone right away, or you might need some time to heal," Horowitz says.
Kederian suggests that you think of dating as a lifestyle habit, much like starting a new exercise program. "In the same way you wouldn't say, 'I'm going to start working out today and by next week I'm going to have a six pack' … you don't want to put that expectation on your dating process," she says. "You want to approach it as a process."
When you do venture back out into the dating world, be prepared to make a few mistakes along the way.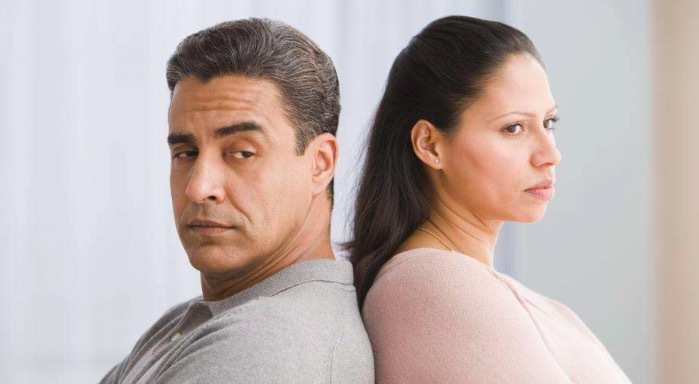 "Be cautious, but be open at the same time," Horowitz suggests. With patience, persistence, and a clear sense of your own objectives, you can find love again.
Cave has spent the last 11 years considering what she wants, and she thinks she's finally found it. Although she's still gun-shy from past experience, having candid and sometimes tough conversations helped her and her new boyfriend grow closer -- so much so that they've started to talk about the future. "I have no compunction about saying I love this man," she says. "I think we are settling into what feels like our life together."
When to start a relationship after a divorce? Psychologist's advice "Tomboy" on the example of Asmus and Gagarina
However, after the dissolution of marriage, life does not end, and both mere mortals and celebrities find love.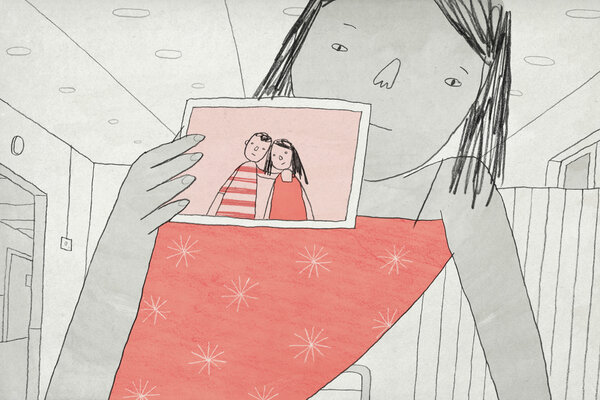 November 14, 2021 08:3017 274
Garik Kharlamov and Kristina Asmus
Star couples that were considered ideal break up before our eyes: last year Kristina Asmus and Garik Kharlamov, Polina Gagarina and Dmitry Iskhakov broke up. Anyone could have been in their place, and the more we are afraid of the thought of finding a partner after a divorce.
But when exactly should you let a new chosen one or beloved into your destiny? After all, if you hurry, it is unlikely that the novel will be long and serious. StarHit turned to Gestalt therapist Lyubov Rozenberg for advice in order to figure out, using the examples of Russian stars, what steps will help build a healthy relationship with the next partner after a divorce or a painful separation.
The clock is ticking
Sometimes it is difficult to understand exactly when a person is psychologically ready for a new romance.
"There is such a thing as "closing a gestalt", everyone knows it, but few apply it to relationships," Lyubov Anatolyevna explained.
- Couples break up most often on emotions, keeping grievances, aggression, a sense of rejection for a long time, and thus do not let partners go away from themselves. So to close the gestalt is to transfer experiences into the category of life experience gained. It is determined simply - the events lived with this person no longer cause an emotional response. From the category: "Yes, there was such a thing… This is also my responsibility…. It was important for me to understand…"
According to the psychologist of the sixth season of the "Boys" project, a new union has more chances for duration and harmony when it arises after the gestalt of past relationships has closed. But after what time this important moment will come is an individual question.
Lyubov Rozenberg is a well-known Gestalt therapist, TV expert of federal channels and psychologist of the sixth season of the show "Boys" on the Friday!
"One person, while still married, already feels emptiness and indifference to his partner, another needs seven years after the divorce, and someone then lives for years to prove to the former how wrong he was.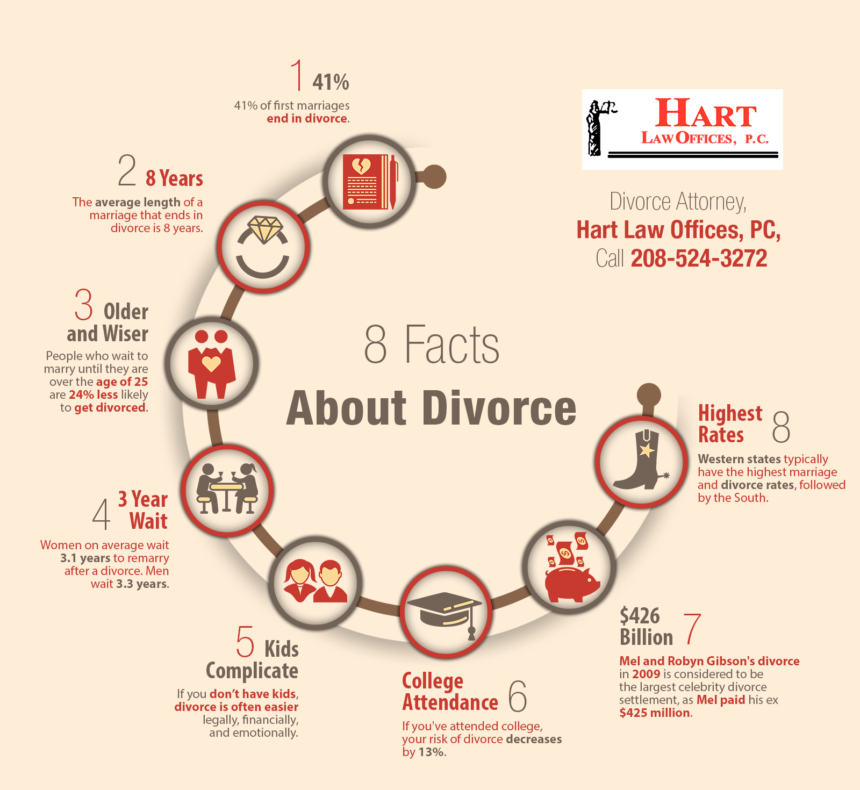 However, there is one recommendation. Even if it seems to you that everything has been lived and learned, go nowhere and to no one. Live alone, in a monad, in order to assimilate the experience of past relationships and not step on the old rake again, "advises the gestalt therapist.
We are constantly confronted with societal statements about when it is permissible and "decent" to start a new romance. Lyubov Anatolyevna is sure that stereotypes are unlikely to scare anyone in the 21st century. "There are certain unspoken rules for creating new relationships after mourning for the loss of a loved one," the expert noted. — They have their own in every national and religious culture. If we take modern society and the attitude towards marriage, then there are only internal, generic and psychological boundaries of the person himself.
Going out with a new partner
Kristina did not reveal the identity of her boyfriend, but from this video, users concluded that she was riding a motorcycle with television producer Boris Kokin
Last summer, Kristina Asmus and Garik Kharlamov announced their separation, and in October 2020- they filed for divorce.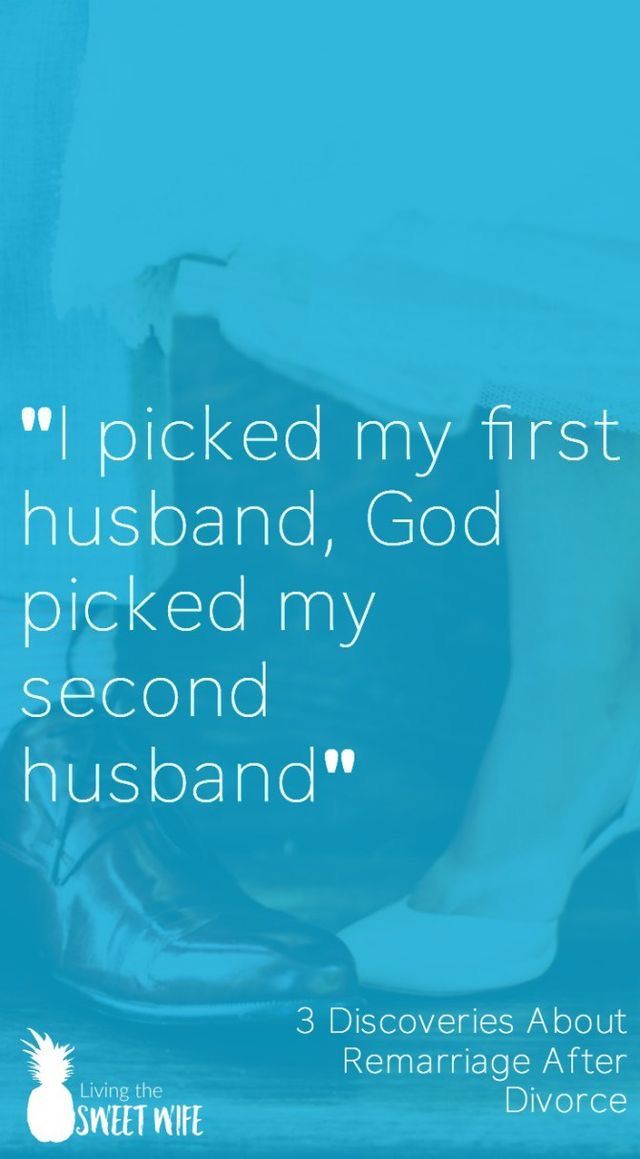 It was then that the most interesting thing began: insiders started talking that even at the Hussar site, Kharlamov became close to Katerina Kovalchuk. In September, colleagues went out together, which others counted as the official recognition of the novel.
In the summer, Asmus announced the appearance of a new boyfriend, without naming him, but mentioning that the relationship had lasted more than a year. Then the fans suspected that the marriage of Christina and Garik broke up due to the betrayal of the actress. We will not speculate about the reasons for the divorce and blame someone, but will answer the question of how star status affects romantic relationships.
"The factor of publicity certainly interferes," says Lyubov Rosenberg. - I would even say that it hinders the natural development of events. Well, imagine that you are walking naked among dressed people and at the same time everyone is trying to examine you in detail. Often public people try to close someone in a relationship, picking up a strong partner, looking for support and protection, or at least understanding.
This is the simplicity - after all, there are many who want, but there are much more difficulties, because it is generally difficult to find your person, and here you have to do it publicly, checking him and yourself not only for the truth of feelings and conformity, but also for the ability to cope with the burden popularity of which he is becoming a part.
In September, Garik and Katerina Kovalchuk appeared together at an event at Crocus Expo
The moment of "public statement" is also important: when is it better to introduce a new partner to relatives, children, and in the case of stars, also to the audience? Asmus, for example, did not show her boyfriend to subscribers, but she said that she introduced the man to friends and family.
"I don't think this event should be made into something pompously official. This, probably, concerns our classical / patriarchal idea that if we went on vacation together, went to a party, had sex, then this is already a relationship.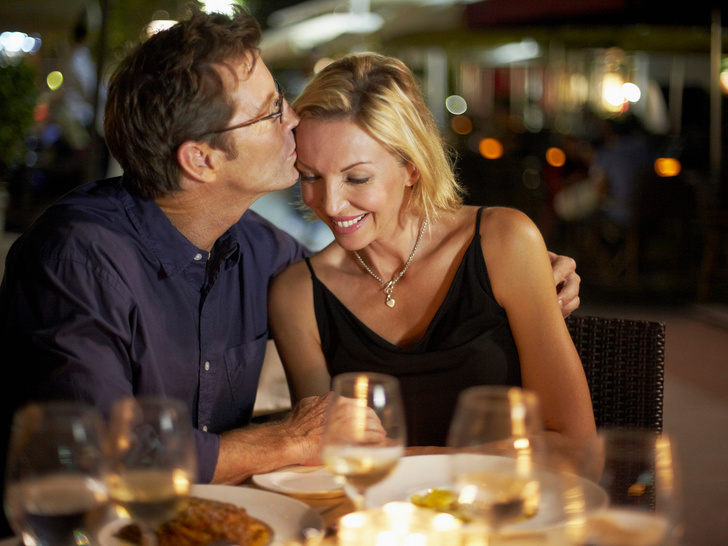 But in the modern world, everything is no longer so! - Lyubov Anatolyevna emphasized. "We pull the facts by the ears and make the news of the day out of it!" I think that getting to know children and relatives should be natural and simple. Just like with a new acquaintance, friend, friend. Well, the official part is possible when making an official decision to live together, run a household, and so on.
Are the stars right?
The six-year marriage of the photographer and the singer came to an end
Last year, Polina Gagarina was suspected of having an affair with ChinKong sound producer Vladimir Chinyaev, and when in November 2020 she filed for divorce from her husband Dmitry Iskhakov, the rumors only intensified.
Then the singer began to have conflicts with her ex-husband, who openly said that he did not want to let his daughter go on vacation with a stranger who could somehow influence the child. It even went to court: Dmitry wanted to determine the order of meetings with the heiress.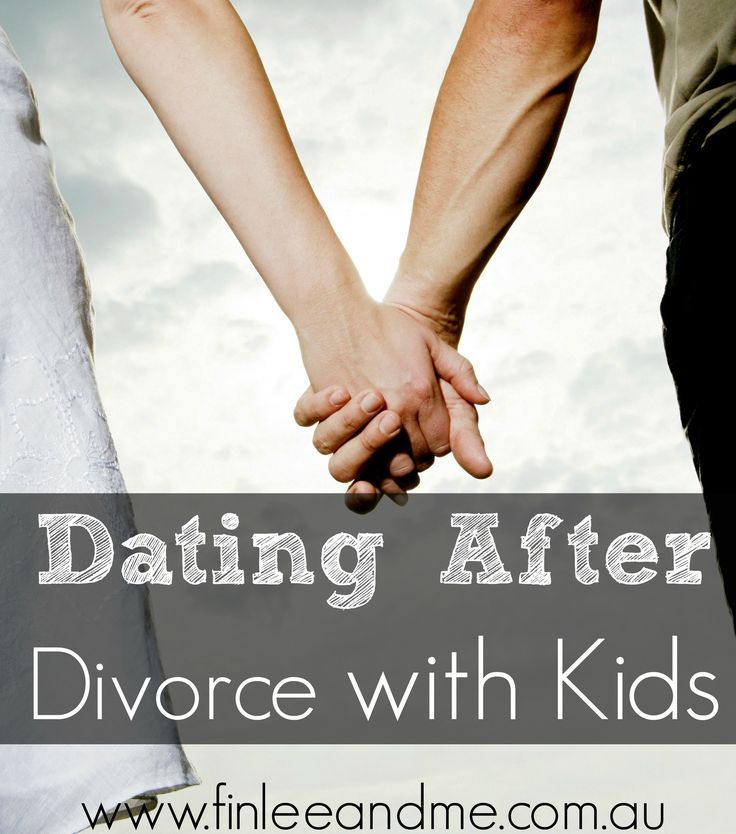 Judging by the fact that at the end of October, the ex-lovers appeared together with Mia at the parents' day, they still managed to achieve a fragile peace. Well, in early November, Gagarina came out with Chinyaev in Dubai, thereby confirming the new romance.
As in the case of Asmus, fans suspected that the singer had an affair even before the dissolution of the marriage. But how well did our heroes behave? Christina hides the identity of her boyfriend, although subscribers have repeatedly hinted that this could be television producer Boris Kokin. But Polina Gagarina and Garik Kharlamov have already appeared in public with new partners.
"I don't know these people personally, so my opinion is just 'a finger to the sky'," Lubov Rozenberg clarified. - I am sure that the behavior of each of them has its own reasons, character, past experience taken into account. Probably, Garik Kharlamov and Polina Gagarina have already decided on a more serious relationship with their chosen ones, and Christina Asmus is not yet sure of the choice, or her partner does not give a reason to think so.
But it is possible that some are characterized by openness and indifference to the opinion of society (immunity to this is also developed), while it is difficult for other public figures to accept and not be emotional about permissiveness and digging into their personal lives.
"Weak" position
Dmitry not only became the father of Gagarina's daughter Mia, but also adopted Andrey as the singer's own son from a past relationship
Dmitry Iskhakov said that he is now engaged in creative work and is not yet ready to attract female attention to himself. Stereotypical thinking suggests that the photographer is in a "weak" position, because his ex has already plunged into a new relationship. Is it really?
"Here I would suggest to be guided by the motto "No one knows who is lucky". If you can not cope with resentment and a sense of rejection, taking it for love, go to a psychologist. Understand yourself, your fears and experiences, learn to let go of what you never completely owned, "advised Lyubov Anatolyevna.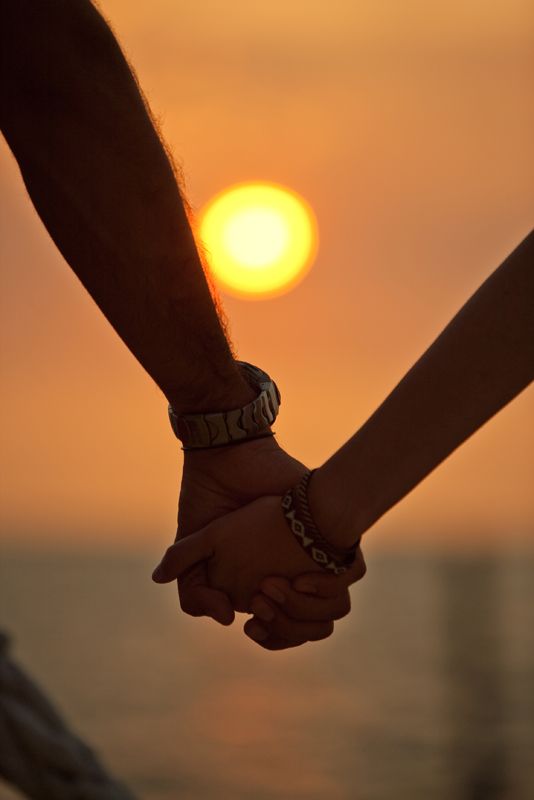 Repeating the past
Subscribers believe that actresses not only look alike, but also prefer approximately the same style of clothing
Is it worth trying to start a new relationship in order to forget the old ones, feel desired and thus survive a painful breakup? "Never rush to fill the gap in a relationship by looking for a "deputy for the position of partner", thinking to fill the void that you have, take revenge, prove to everyone, our expert warns against mistakes. - A person who has not assimilated the experience of previous relationships and has not let go of resentment will attract exactly the same partners into his life. But these "new" ones will always be worse than the "old ones", although at first it will seem that this is the complete opposite. It is important to understand that a person creates a field of attraction, where identical copies fall. Moreover, if the person himself did not draw conclusions and did not begin to change, blaming only his partner for the past breakup, then you should not count on a change in future relationships at all.
They will be repeated with frightening regularity.
But not only the nature of the relationship can be copied. So, it seems to many fans that Kharlamov found a passion, similar, at least outwardly, to his ex-wife. What does this mean and is it a good sign?
"He fell in love with Christina because she looked like whom? Lyubov Rosenberg argued. - We often look for partners in one of the parents. Not copies, of course, because outwardly they can be absolute opposites. Subconsciously we want to get from them what we didn't get from our moms and dads. Partners should "love more", "take care", add what was not received in childhood.
Katerina herself does not agree that she looks like Kristina Asmus
In addition, Lyubov Anatolyevna emphasized that each person has his own ideal image of femininity and masculinity, which is formed under the influence of parents and changes with age depending on inner feelings and tendencies .
"Of course, there is an important psychological factor: when a person could not accept something in a partner, come to terms with some of his character traits and behavior, he wants to fix it by finding the same set, but with the necessary adjustments.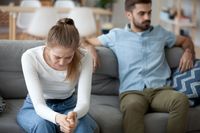 "The same dressing gown, but with mother-of-pearl buttons." All this happens unconsciously and is an important stage in gaining life experience and becoming aware of your needs. I would like to wish Garik Kharlamov, Polina Gagarina, Kristina Asmus and other famous and talented personalities not only the worship of fans, the love of the chosen ones, but understanding, support and respect for personal boundaries from society. And remember that there are specialists in the treatment of mental wounds - these are psychologists. Go to them, there is complete confidentiality and real help, "summed up the Gestalt therapist.
Photo: personal archive, StarHit archive, press service, Getty-Images, Legion-Media, Instagram (an extremist organization banned in Russia).com
Text author: Alexandra Vlasova
How to start all over again for a woman with a child
Low self-esteem, self-doubt and fear of loneliness - all these feelings a woman experiences after a divorce.
In a state of despair, it is very easy to rush into the maelstrom of a new relationship. But they most likely will not bring happiness, because the victim most often attracts a classic tyrant.
Olga divorced her husband when her daughter was three years old. A few months later she met Andrei and married him. Olga unconsciously felt a great sense of gratitude for the fact that Andrei "accepted" her: divorced and, moreover, with a child. She tried to be an ideal wife, and pleased her husband in everything, often stepped on her throat, fulfilling his desires. But for some reason the relationship got worse and worse…
Andrew was increasingly dissatisfied with his wife, criticizing her for any little things. The family lived according to his strict rules, like on a powder keg. Olga, as best she could, maintained an imaginary well-being and pulled a smile on her face. But it couldn't go on for long. On the next day off, Andrey was going fishing. Olga for the first time asked her husband to give up fishing and go with her to her daughter's dance performance.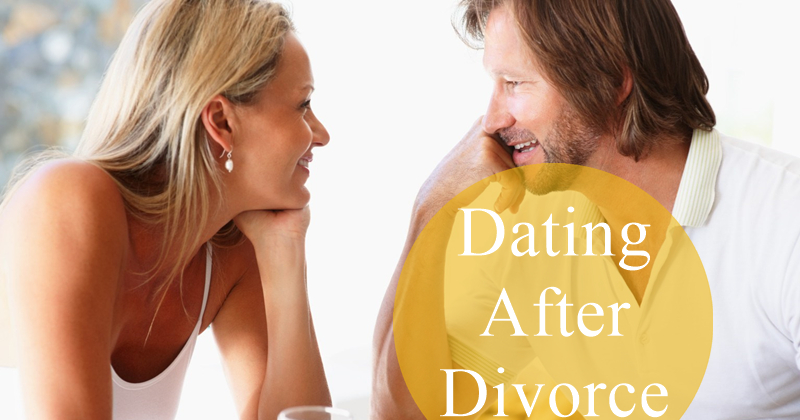 This resulted in a huge scandal: Andrei furiously insulted his wife, repeating how worthless she was in every way.
Life story
Here is a typical example of a union in which a woman with a child takes the position of a victim. In this state, she necessarily attracts a male tyrant. This role of a companion suits him, so he will carefully control so that his wife never crawls out of her sacrificial role. Needless to say, such a relationship will not bring happiness. How to start all over again?
Here is an instruction that will help a woman with a child to survive a divorce as painlessly as possible and set herself up for a new relationship.
Stop blaming yourself
Let the exit from a painful union be the first step on the path of your self-love. No need to blame yourself for the fact that you failed to save the family, as well as be killed that you even married this person.
Think of it as a valuable experience ─ painful, but an experience. You have learned what kind of relationship you definitely do not want, and now you can build everything differently.
Honestly explain everything to the child
Believe me, for children there is nothing worse than imaginary well-being and lies. It happens that parents only pretend to the child that everything is fine. They carefully hide their experiences, but children perfectly feel falsehood. If a child sees that his mother is suffering, he may think that the reason is in him. Growing up in an atmosphere of distrust for children is a real torment.
This will also affect life in the future. Such children usually have low self-esteem, they feel uncomfortable with other people, and have difficulty building their own relationships. Sincerely tell your child about your feelings and events in the family. Explain how you feel right now and why. Reassure that both parents love him no matter what.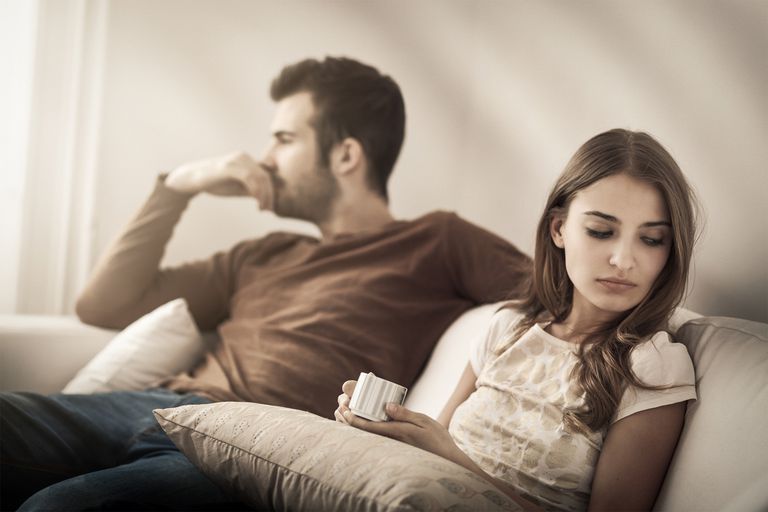 Love yourself
It may sound trite, but the first thing to do after a divorce is to have an affair with yourself. Until you love yourself, healthy relationships are out of the question. Start listening to your desires that you have been suppressing for so long. At first it will be difficult, then it will be easier. Think about what bothers you and what you would like to change in life. Listen and indulge yourself, praise your positive qualities and develop them. When your confidence and self-esteem increase, others will also see your virtues.
The scheme is simple: when you treat yourself with love, a person will appear in your life who has the same sincere feelings for you.
A child is not an obstacle to relationships
It is the child who will help you to take a sober look at what kind of person you have met along the way. You can learn a lot about a man in relation to a child.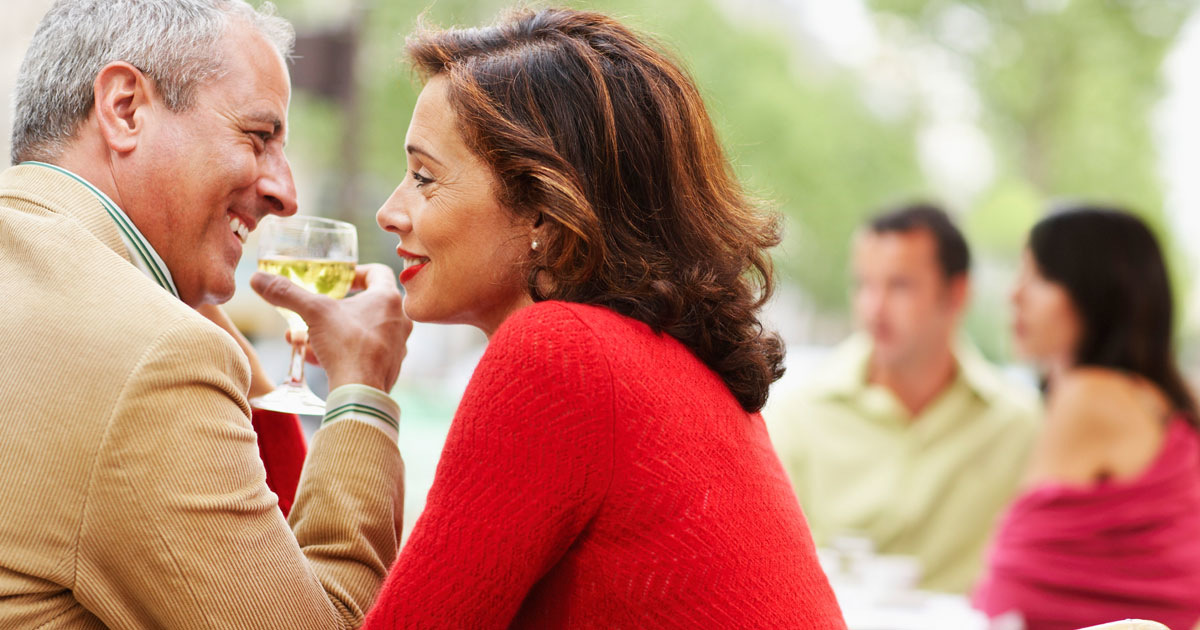 If he is categorical about the fact that you already have children, this characterizes him as an immature, infantile person. Most likely, he sees the future as ideal, which means that in any unexpected situation, he will fall into despair and break down. Do you need such a person? Think about how comfortable it will be for you to live with an unreliable man and whether you are ready for his re-education (if at all possible).
Believe me, a child will not be an obstacle for a mature man. If he really wants to be with you, this circumstance will not interfere with this. The most important thing is to get out of the position of the victim and build relationships on equal terms.
You will need
The book "Children of Divorced Parents. Between trauma and hope
Advertising. Yandex LLC
Expert:
Psychologist, psychoanalyst (Instagram account).