Importance of representation in media
Representation In Media Matters
By JONATHAN ABBOTT
President & CEO, WGBH Educational Foundation
Media, in all of its forms, has immense power to shape ideas. Television, films and digital media can influence how we see others, and how we see ourselves. Accurate, authentic representation can break down barriers, open us to new ideas, create powerful role models, and even be a source of inspiration.
At WGBH, we value representation in all forms, and we highlight often unheard voices throughout the year in our programs. I am particularly excited that on July 15 we will be launching Molly of Denali, the first children's program to feature an Alaska Native lead character. Molly Mabray is a resourceful 10-year-old Gwich'in/Koyukon/Dena'ina Athabascan girl who will take young viewers on adventures that introduce them to Native Alaskan culture while teaching literacy skills.
We are immensely proud of this production and the inclusive approach taken by our Executive Producer Dorothea Gillim and Creative Producer Princess Daazhraii Johnson and their team working with Alaska Native partners at all levels of the series, on camera and off. Every Indigenous character is voiced by an Indigenous actor and we're working together with Alaska Native screenwriters and producers to bring the series authentically to life. Live action segments feature local Alaskan children and activities.
Princess says she grew up not seeing anyone who looked like her represented in the media. Or if they were, it was a negative stereotype. But now, she says, "just having a young Native kid seeing another Native person on TV opens up so many doors that say, "I didn't know we were allowed to be there." By doing the show, she said her kids and other Native children can say "Oh, I can do that, too."
It's also important for girls interested in scientific exploration to see themselves in a field often represented by men.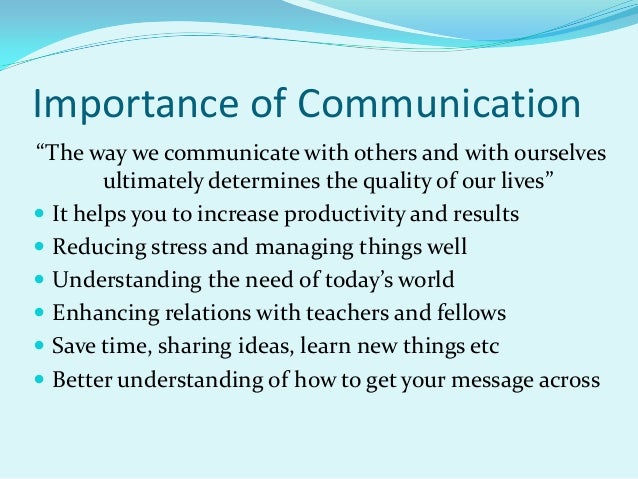 In 1965, Frances "Poppy" Northcutt was the only female engineer at NASA's Houston Mission Control. As isolated as Northcutt felt in the historic control center, she was one of thousands of women who began their careers at NASA as human computers. Their calculations would ultimately be responsible for sending astronauts to the moon. To young girls studying STEM today, Poppy is a role model. Her story is told in this digital short from WGBH's history series, American Experience and in their six-hour film Chasing the Moon, that premieres this week nationally on public television (and streaming online) as the anchor series for PBS's Summer of Space, commemorating the 50th anniversary of the Apollo moon landing.
Telling the stories of Molly and Poppy is the essence of public media. Visual media helps us see how the world works and our place in it. Everyone should be able to turn on a TV or stream a program and say "that person is just like me."
Why Representation Matters and Why It's Still Not Enough
Growing up as a Brown Asian American child of immigrants, I never really saw anyone who looked like me in the media.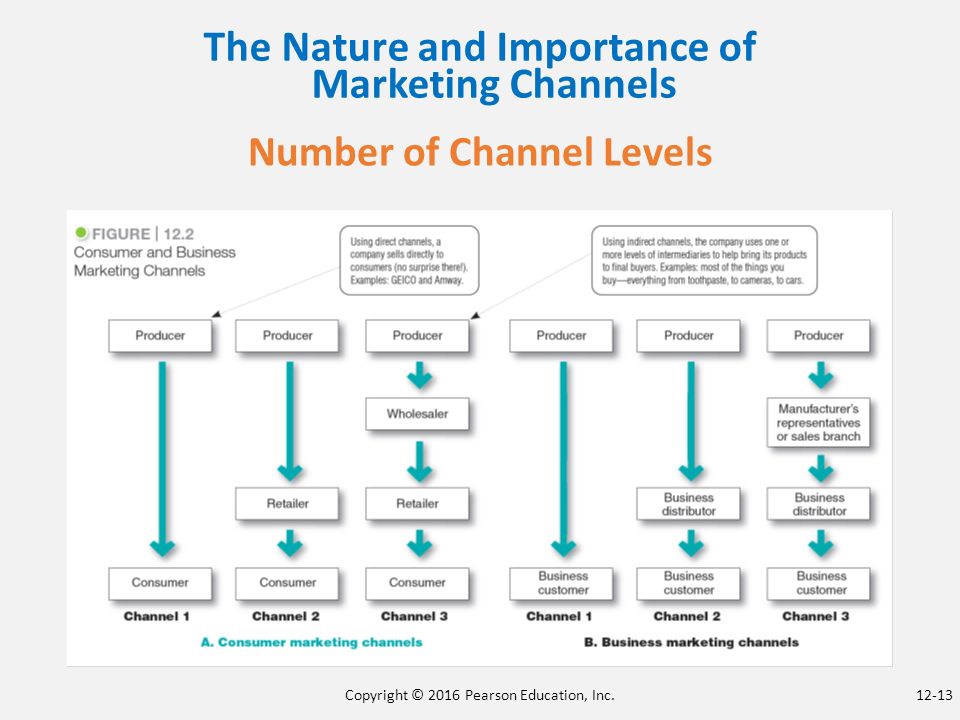 The TV shows and movies I watched mostly concentrated on blonde-haired, white, or light-skinned protagonists. They also normalized western and heterosexist ideals and behaviors, while hardly ever depicting things that reflected my everyday life. For example, it was equally odd and fascinating that people on TV didn't eat rice at every meal; that their parents didn't speak with accents; or that no one seemed to navigate a world of daily microaggressions. Despite these observations, I continued to absorb this mass media—internalizing messages of what my life should be like or what I should aspire to be like.
Filipino American Artists, Academics, and Activists
Source: Ron Gejon, used with permission
Because there were so few media images of people who looked like me, I distinctly remember the joy and validation that emerged when I did see those representations. Filipino American actors like Ernie Reyes, Nia Peeples, Dante Basco, and Tia Carrere looked like they could be my cousins.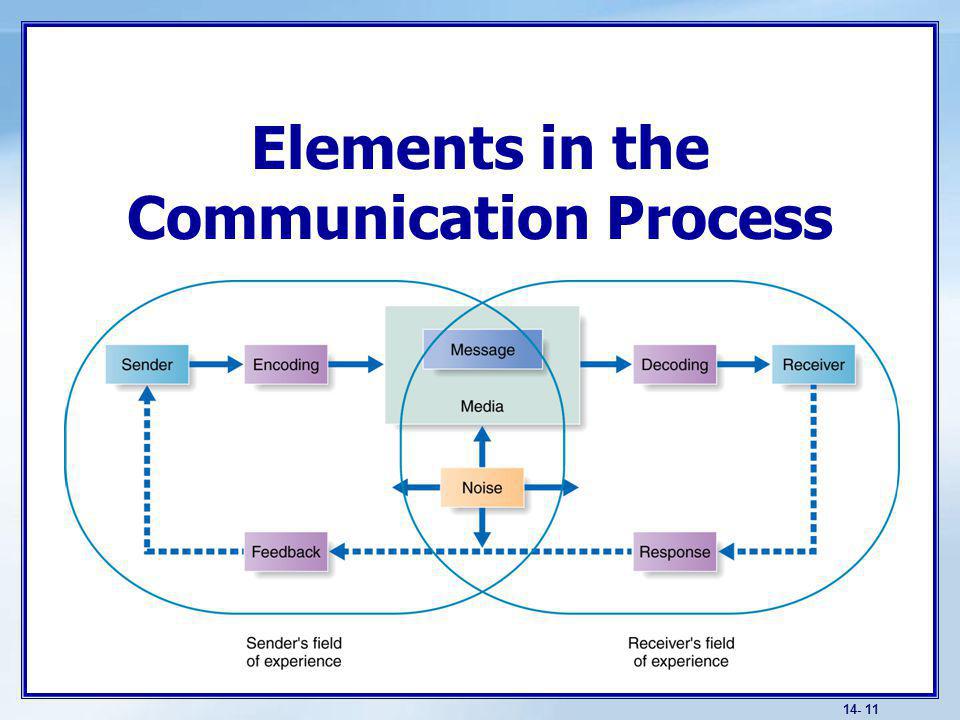 Each time they sporadically appeared in films and television series throughout my youth, their mere presence brought a sense of pride. However, because they never played Filipino characters (e.g., Carrere was Chinese American in Wayne's World) or their racial identities remained unaddressed (e.g., Basco as Rufio in Hook), I did not know for certain that they were Filipino American like me. And because the internet was not readily accessible (nor fully informational) until my late adolescence, I could not easily find out.
Through my Ethnic Studies classes as an undergraduate student (and my later research on Asian American and Filipino American experiences with microaggressions), I discovered that my perspectives were not that unique. Many Asian Americans and other people of color often struggle with their racial and ethnic identity development—with many citing how a lack of media representation negatively impacts their self-esteem and overall views of their racial or cultural groups.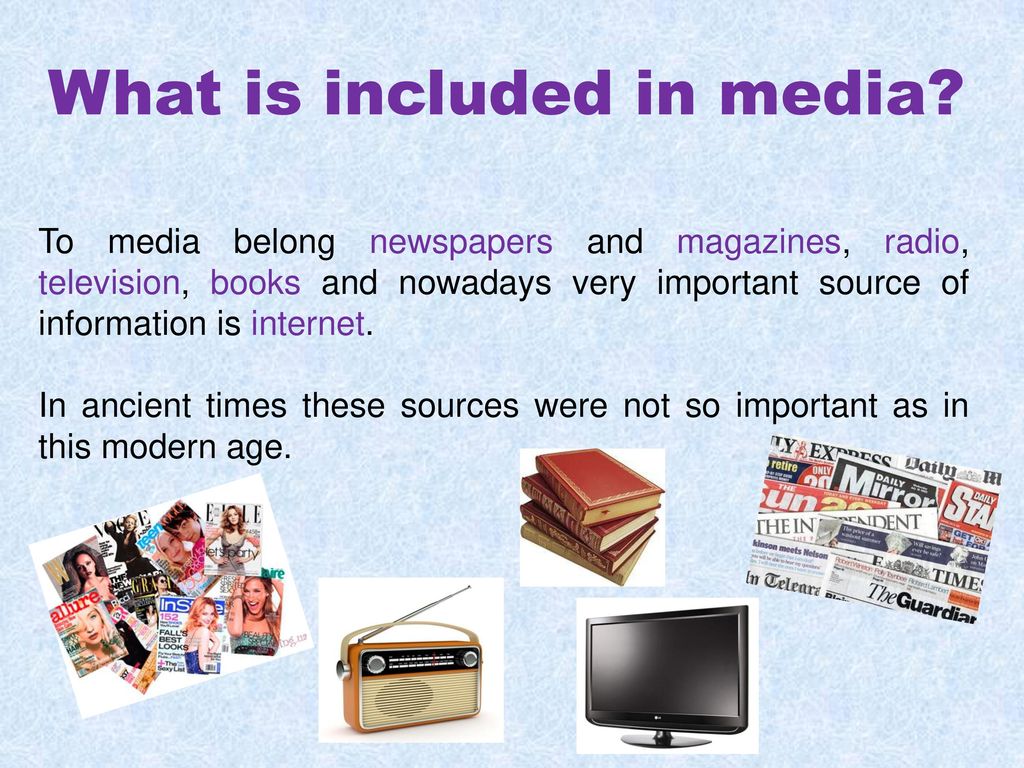 Scholars and community leaders have declared mottos like how it's "hard to be what you can't see," asserting that people from marginalized groups do not pursue career or academic opportunities when they are not exposed to such possibilities. For example, when women (and women of color specifically) don't see themselves represented in STEM fields, they may internalize that such careers are not made for them. When people of color don't see themselves in the arts or in government positions, they likely learn similar messages too.
Complicating these messages are my intersectional identities as a queer person of color. In my teens, it was heartbreakingly lonely to witness everyday homophobia (especially unnecessary homophobic language) in almost all television programming. The few visual examples I saw of anyone LGBTQ involved mostly white, gay, cisgender people. While there was some comfort in seeing them navigate their coming out processes or overcome heterosexism on screen, their storylines often appeared unrealistic—at least in comparison to the nuanced homophobia I observed in my religious, immigrant family.
In some ways, not seeing LGBTQ people of color in the media kept me in the closet for years.
How representation can help
Representation can serve as opportunities for minoritized people to find community support and validation. For example, recent studies have found that social media has given LGBTQ young people the outlets to connect with others—especially when the COVID-19 pandemic has limited in-person opportunities. Given the increased suicidal ideation, depression, and other mental health issues among LGBTQ youth amidst this global pandemic, visibility via social media can possibly save lives. Relatedly, taking Ethnic Studies courses can be valuable in helping students to develop a critical consciousness that is culturally relevant to their lives. In this way, representation can allow students of color to personally connect to school, potentially making their educational pursuits more meaningful.
Further, representation can be helpful in reducing negative stereotypes about other groups.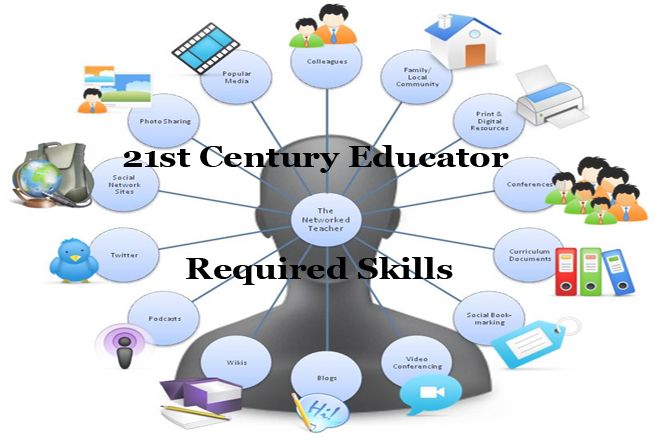 Initially discussed by psychologist Dr. Gordon Allport as Intergroup Contact Theory, researchers believed that the more exposure or contact that people had to groups who were different from them, the less likely they would maintain prejudice. Literature has supported how positive LGBTQ media representation helped transform public opinions about LGBTQ people and their rights. In 2019, the Pew Research Center reported that the general US population significantly changed their views of same-sex marriage in just 15 years—with 60% of the population being opposed in 2004 to 61% in favor in 2019. While there are many other factors that likely influenced these perspective shifts, studies suggest that positive LGBTQ media depictions played a significant role.
For Asian Americans and other groups who have been historically underrepresented in the media, any visibility can feel like a win. For example, Gold House recently featured an article in Vanity Fair, highlighting the power of Asian American visibility in the media—citing blockbuster films like Crazy Rich Asians and Shang-Chi and the Legend of the Ten Rings.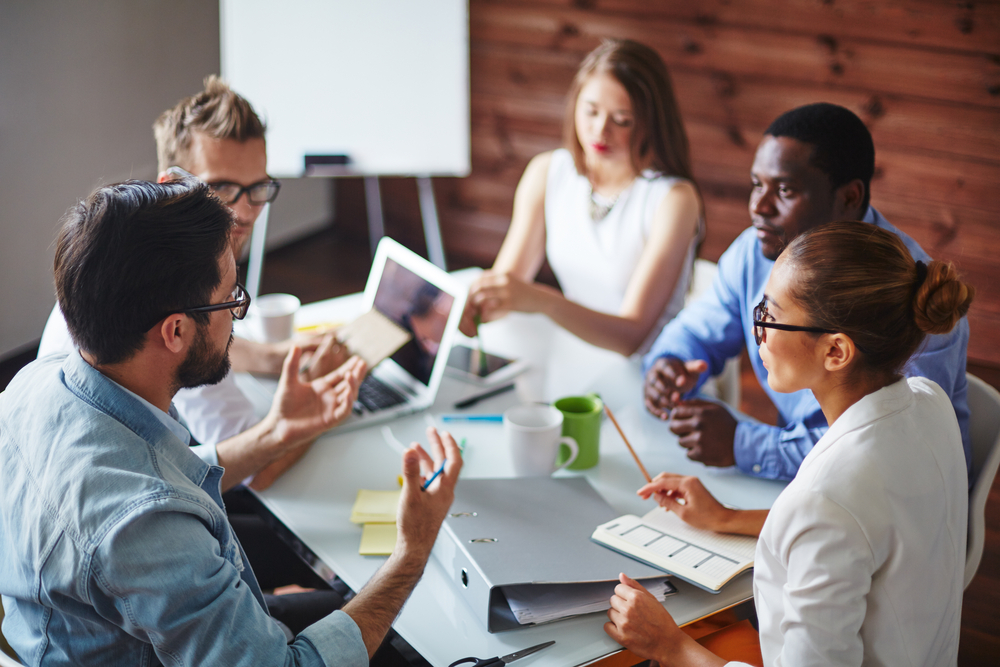 Asian American producers like Mindy Kaling of Never Have I Ever and The Sex Lives of College Girls demonstrate how influential creators of color can initiate their own projects and write their own storylines, in order to directly increase representation (and indirectly increase mental health and positive esteem for its audiences of color).
When representation is not enough
However, representation simply is not enough—especially when it is one-dimensional, superficial, or not actually representative. Some scholars describe how Asian American media depictions still tend to reinforce stereotypes, which may negatively impact identity development for Asian American youth. Asian American Studies is still needed to teach about oppression and to combat hate violence. Further, representation might also fail to reflect the true diversity of communities; historically, Brown Asian Americans have been underrepresented in Asian American media, resulting in marginalization within marginalized groups.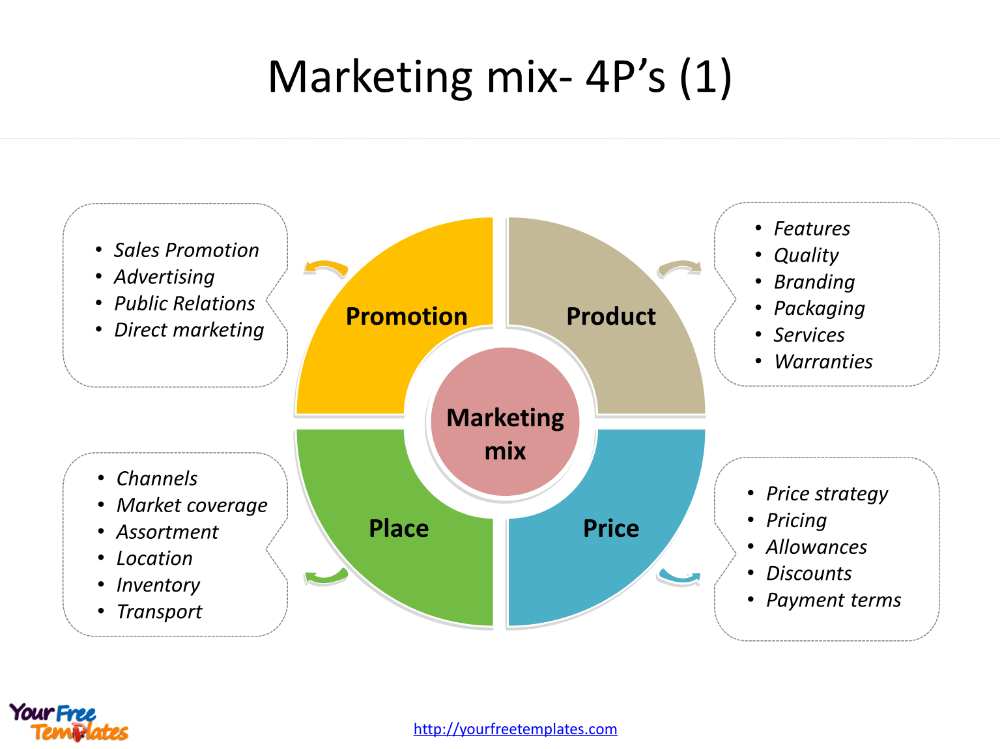 For example, Filipino Americans—despite being the first Asian American group to settle in the US and one of the largest immigrant groups—remain underrepresented across many sectors, including academia, arts, and government.
Representation should never be the final goal; instead, it should merely be one step toward equity. Having a diverse cast on a television show is meaningless if those storylines promote harmful stereotypes or fail to address societal inequities. Being the "first" at anything is pointless if there aren't efforts to address the systemic obstacles that prevent people from certain groups from succeeding in the first place.
Filipino American Artists, Academics, and Activists
Source: Ron Gejon, with permission
Instead, representation should be intentional. People in power should aim for their content to reflect their audiences—especially if they know that doing so could assist in increasing people's self-esteem and wellness. People who have the opportunity to represent their identity groups in any sector may make conscious efforts to use their influence to teach (or remind) others that their communities exist.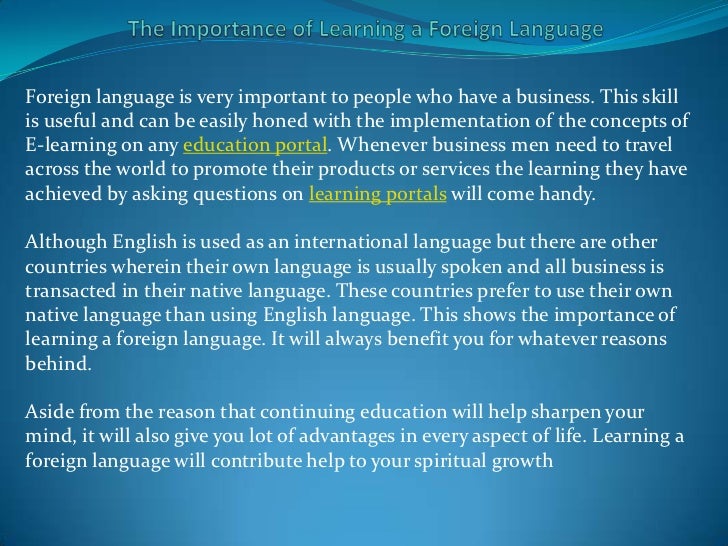 Finally, parents and teachers can be more intentional in ensuring that their children and students always feel seen and validated. By providing youth with visual representations of people they can relate to, they can potentially save future generations from a lifetime of feeling underrepresented or misunderstood.
Representation of the past and present in the media – News – Department of History – National Research University Higher School of Economics
On October 7, the Department of History of the National Research University Higher School of Economics St. Petersburg held a meeting with BBC News Special Correspondent Allan as part of the regular scientific seminar "The Borders of History" Little and executive producer of the program "The War That Changed The World" Charlie Taylor, dedicated to the memory of the First World War in modern Russia. The meeting was held ahead of the recording of "The War That Changed The World" for the BBC World Service.
Charlie Taylor noted that he has a lot of experience working with representatives of the academic community, as his task is to make their research available to the general public through radio and television programs, as well as events like the discussion and at the seminar "The Frontiers of History" in St.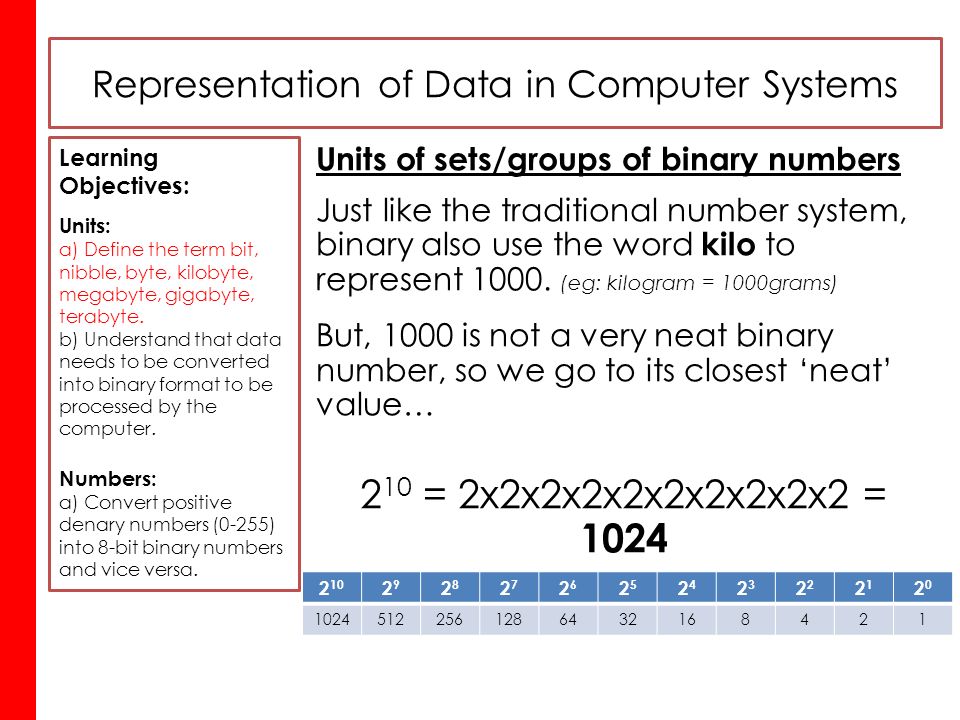 Petersburg . The history of the First World War in Russia is not discussed as sharply as in other European countries, since it was overshadowed by the Revolution and the Civil War. However, it is impossible to deny the huge role that she had on the course of history as a whole. For example, the modern constitution of Turkey is actually a product of the war, the speaker noted. Taylor also noticed that society is constantly reinventing the past, finding more and more new interpretations of historical events. Therefore, we should not think that history is in the past. It is happening here and now.
Allan Little shared his impressions of his first trip to Russia in the 1990s. Then, the speaker noted, history was just being invented again, getting new interpretations. Allan Little believes that the First World War had a great influence, in particular, on the formation of his professional career. The speaker noted that all the events that he covered while working in Turkey, one way or another, were connected with the collapse of the Ottoman Empire, which was the result of the First World War.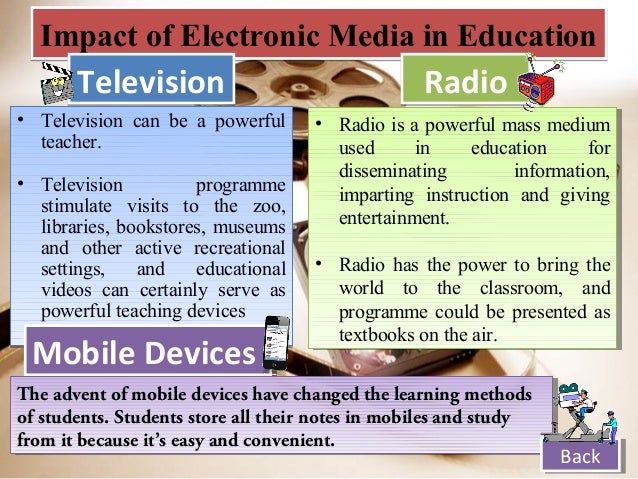 In general, the speaker believes that the First World War continues to influence all new international conflicts, as if looming over the present. At this point, it is important to distinguish between popular interpretations of the events of the past of individual nations and the position of professional historians. For example, in Finland, which actively interacted with the Nazis during World War II, society refuses to recognize the real fact, explaining that they simply had a common enemy - the Soviet Union. Thus, public opinion refuses to recognize the fact of cooperation. For Finns, this is still too hard to accept.
Professor Alexander Semyonov, moderator of the discussion, asked if the authors of the historical program set themselves the task of eliminating such subjectivity in the perception of the past. The speakers noted that they are trying to highlight the problem from as many points of view as possible. For example, the BBC has twenty-seven language services around the world that help attract people from all over the world to record programs.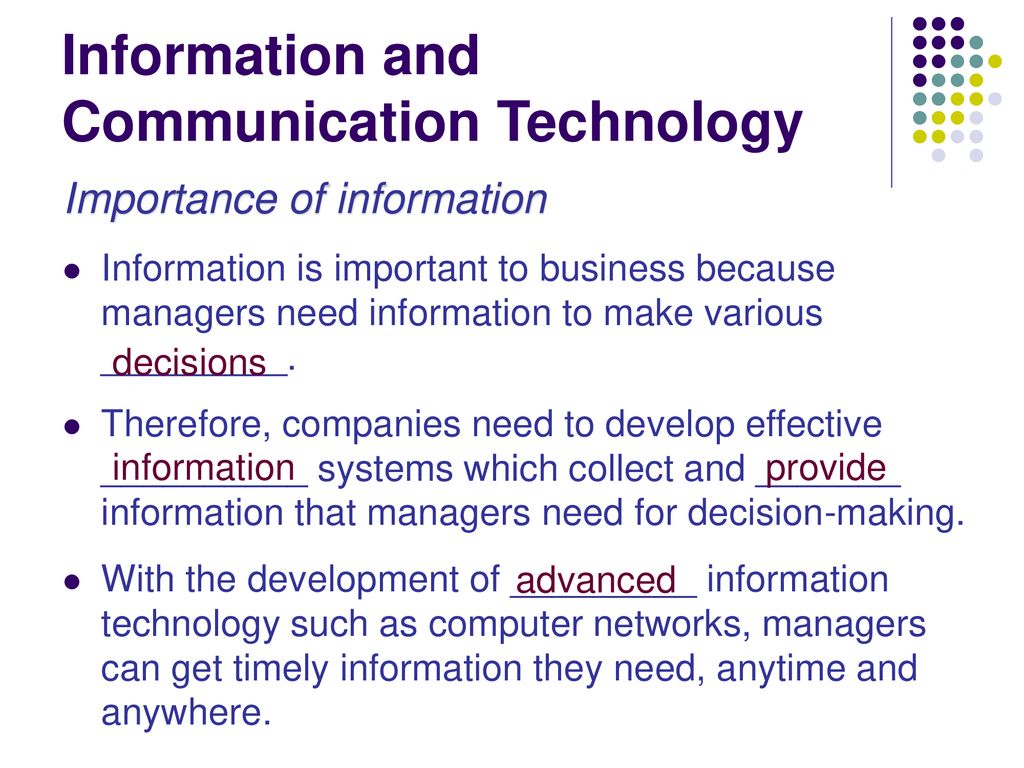 Among them there is even a Swahili service. They also often practice bilingual reporting, with the correspondent broadcasting both in their native language and for foreign audiences.
The First World War, as Charlie Taylor notes, in 2014 occupied a solid part of the BBC's television and radio broadcasts - this year about 130 programs, series, documentaries dedicated to this topic were released. Allan Little explains this interest by saying that the memory of victory in the war helps the British nation feel more confident at times when many no longer feel safe. This becomes especially important in view of the precarious position of contemporary European democracies. The representation of the First and Second World Wars in Great Britain as a whole, as the speakers said, consists in the constant experience of the triumph of the nation and the almost complete absence of reflection on the tragedy of the war. In a completely opposite light, this war is remembered in Germany, where guilt and regret about the events that took place come first.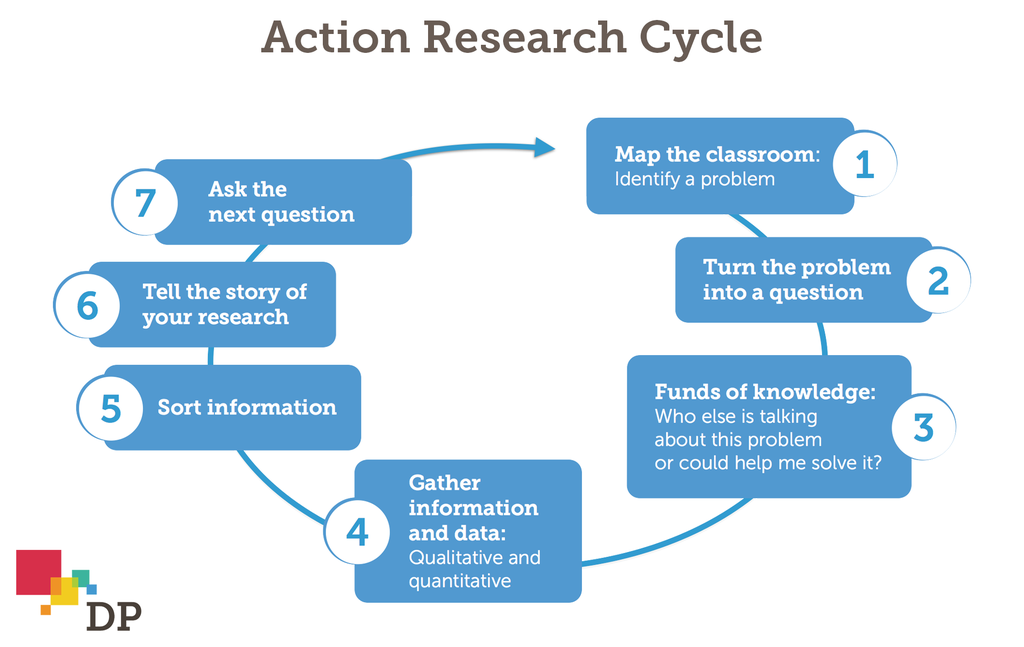 Such representations can easily be traced through museum displays devoted to the history of the First World War.
Alexander Semyonov added that the first museum in Russia dedicated to the First World War was recently opened in Pushkin (Tsarskoye Selo), which was visited by students of the Department of History. As the students said, the degree of glorification of the war, as in British museums, is incredibly high. Courage and glory come to the fore when the real consequences of the war - social catastrophes - remain unmentioned.
Allan Little noted that when creating a narrative about the past, we, of course, must take into account what kind of world we live in now. If we ask the question, when did World War II start, we get a lot of different answers. For the British it would be 1939, for the Soviet Union it began later. But now we cannot lose sight of the Japanese intervention in Manchuria in 1931 and the Sino-Japanese War that followed, as we live in an age of rapid rise in the global South and Asia.
Today, the political and economic influence of European countries is rapidly declining, which we must take into account when creating a historical narrative, the speaker believes.
Evgeny Manchurin, PhD student at the Department of Istria at the National Research University Higher School of Economics St. Petersburg, agreed with Alexander Semyonov that the World War I Museum in Tsarskoe Selo does indeed glorify events, but also noted that the theme of the martyrdom of the royal family is the red line of the exposition. In this sense, the location of the museum is also representative, as it is in close proximity to the former abode of the king. Eugene also asked how much the demand for history in society has changed in recent years. Charlie Taylor noted that there is a request for completely different types of historical narratives: nostalgic, heroic, etc. However, people like stories that challenge the present. It is only necessary to present the material in such a way that it hooks the listener or viewer.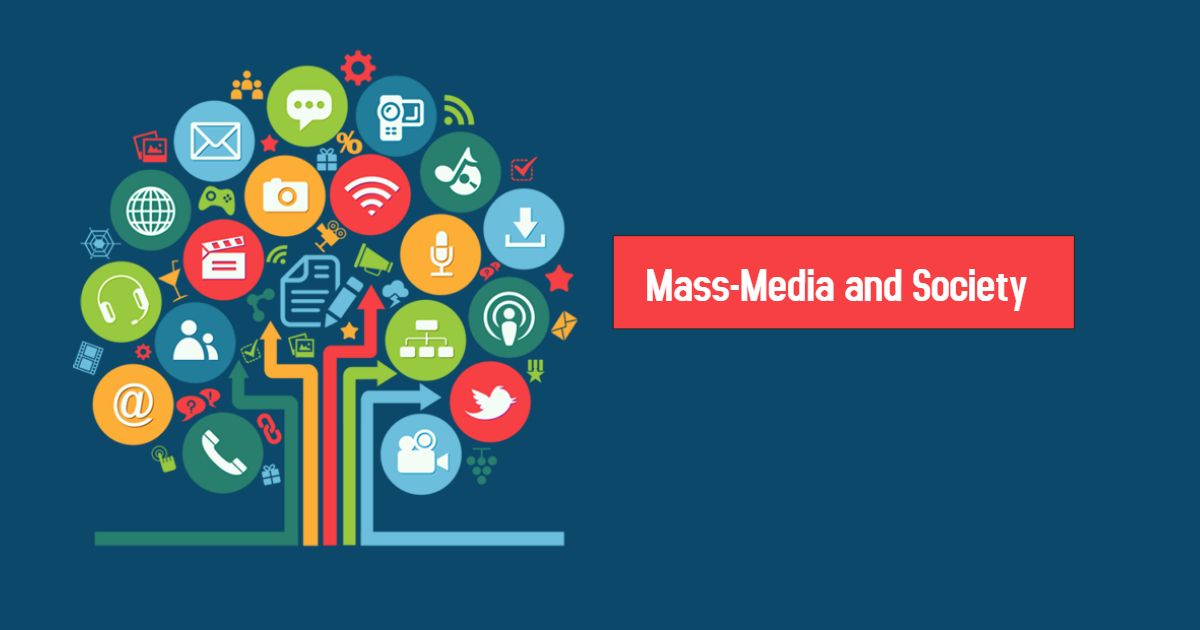 It is also important not to be afraid to present difficult material to the audience and invite scientists to record programs - do not underestimate your listeners, - the speaker believes.

Alexander Semyonov asked the speakers about the extent to which they feel their role in creating a historical narrative, in writing history. Does a journalist today participate in the creation of this narrative? Allan Little replied that in the early nineties he worked in the Balkans, in the former Yugoslavia, where he saw how completely unrelated narratives about the past could coexist. Allan Little concluded that the existence of a single narrative about past events in the current situation is simply impossible. In Belgrade and Sarajevo, the same events were interpreted in completely different ways. A similar plurality of opinions could be seen during discussions about the recent referendum in Scotland, where both supporters and opponents of secession could gather around the family table.
Charlie Taylor noted that the question of the extent to which the work of the correspondent influences the perception of history, he is asked quite often. And, of course, a journalist, just like a professional historian, should feel responsible for this work.
The audience also asked what factors influence the choice of a topic for a BBC radio or television programme. Charlie Taylor said that each direction of the BBC, whether it be a television channel or a radio program, has its own columnist who monitors the reaction of the public, upcoming anniversaries and political events, suggesting the agenda. Very often, certain radio shows that require a hefty budget are co-produced with large companies or organizations. For example, The War that changed the World is just such a program - it was made in collaboration with the British Council.
At the end of the dialogue, Charlie Taylor addressed a question to the audience, asking why the Scottish referendum was so popular in the Russian media and whether the discussion of this issue has anything to do with the Crimean case.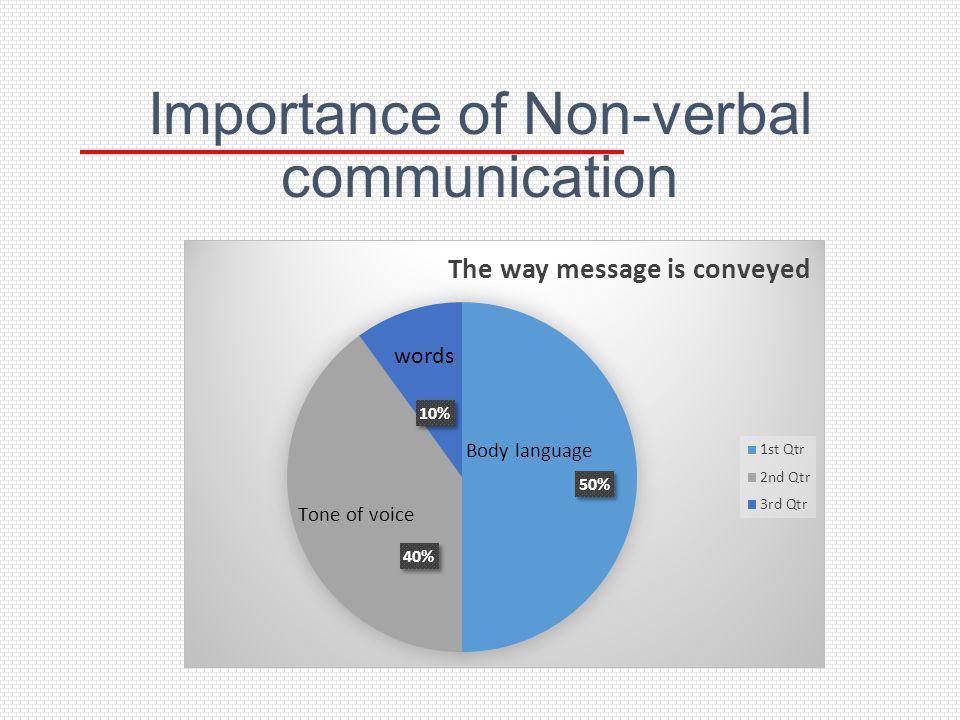 The audience was divided. Students of the history department suggested that Russia was interested in secession of Scotland in order to create some contrast to the annexation of Crimea. On the other hand, it has been suggested that the comparison is in some sense a generalization and that comparing the two referendums is meaningless. Alexander Semyonov also noted that separatism is ambiguously assessed in the Russian media.
At the end of the meeting, Alexander Semyonov noted that this dialogue helped its participants to better understand the boundary between the profession of a historian and a journalist, as well as to raise an important question about what the field of activity of a modern historian is and how he should respond to the challenges of our time .
Report prepared by Ksenia Litvinenko
Photo by Nikita Loktionov
IMPACT OF THE INTERNET ON REPRESENTATION AND IDENTIFICATION STRATEGIES
Surova E.E. 1 , Vasilyeva M.A.
2
1 ORCID: 0000-0002-4652-1130, Associate Professor, Doctor of Philosophy, Institute of Philosophy, St. Petersburg State University Institute of Philosophy, St. Petersburg State University
IMPACT OF THE INTERNET ENVIRONMENT ON REPRESENTATION AND IDENTIFICATION STRATEGIES
Abstract
The authors consider the modern language of communication on the Internet. Its specificity, together with the actual features of group and interpersonal communication, largely expresses the originality of social interaction in the information culture. The article analyzes the influence of new tools of representation on the principles and strategies for identifying a modern person. The authors present the processes of representation as inseparable from the processes of identity construction and consider them together through the prism of the actual phenomena of the communicative environment.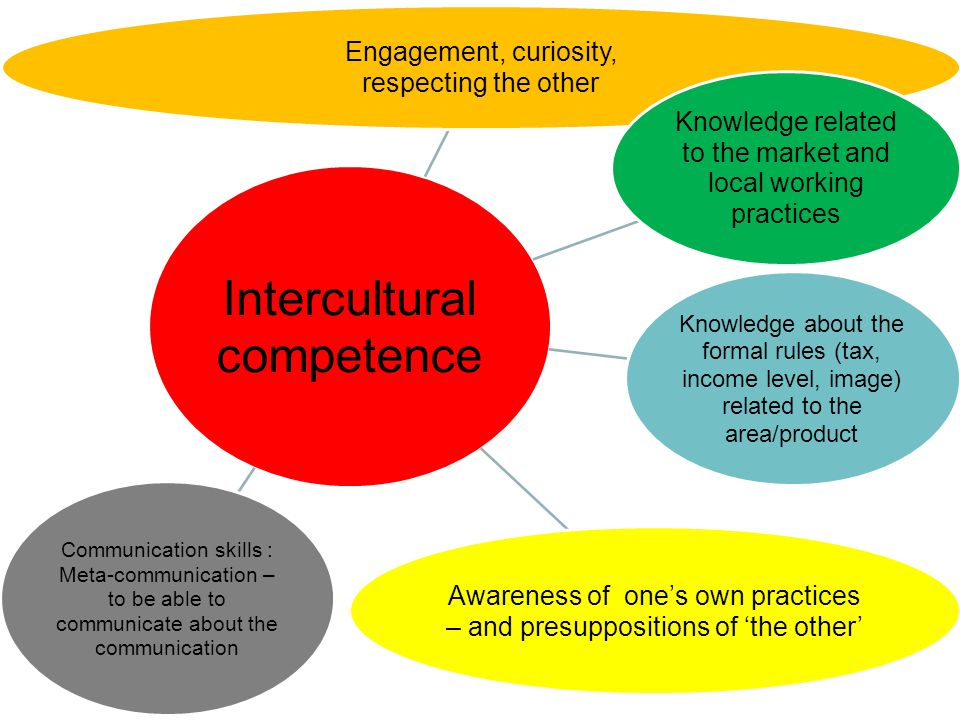 Key words: representation, identification, Internet, communication, cluster.
Surova E.E. 1 , Vasilyeva M.A. 2
1 ORCID: 0000-0002-4652-1130, PhD in Philosophy, Insitute of Philosophy, St.Petersburg State University
2 ORCID: 0000-0002-8874-4623, Postgraduate student, Institute of Philosophy, St.Petersburg State University
IMPACT OF THE INTERNET ON REPRESENTATION AND IDENTIFICATION STRATEGIES
Abstract
Authors analyze a modern language of communication in the Internet. Its features illustrate actual tendencies of changing in social interactions system and transformation of communication between groups (clusters) and individuals in the information culture. The article discusses an impact of new instruments of representation on strategies and principles of identification in modern situation.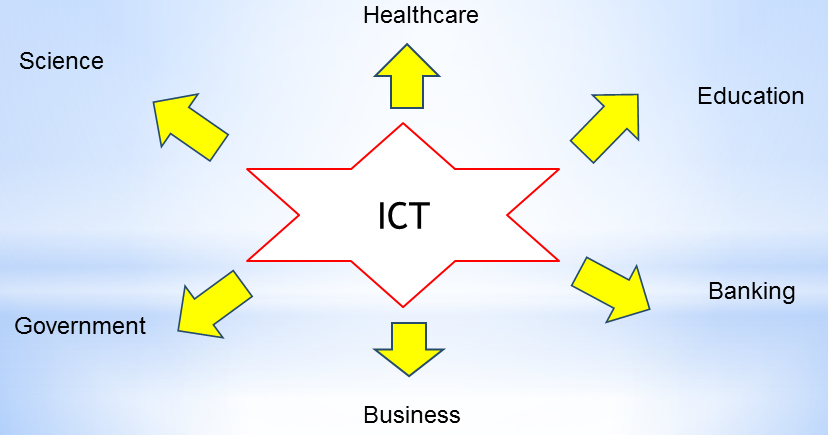 Authors present representation and Self-construction as inseparable processes and scrutinize them through a prism of actual phenomena of communication sphere.
Keywords: representation, identification, Internet, communication, cluster.
The modern communicative environment creates unprecedented opportunities for representing the boundaries of the Own in the public space with the help of new language and visual means. The speed of the information flow allows the individual to represent changes in the self faster than he can realize them. Therefore, the representation of identity in the space of communication becomes a reflection of the "I" eluding the subject. It is carried out through the use of both technical and expressive means. The emerging language of communication as a "tool" of representation is available to every user of social services. This language goes beyond verbal means, referring to additional visual components, which allows us to talk about "postalphabetic" communication.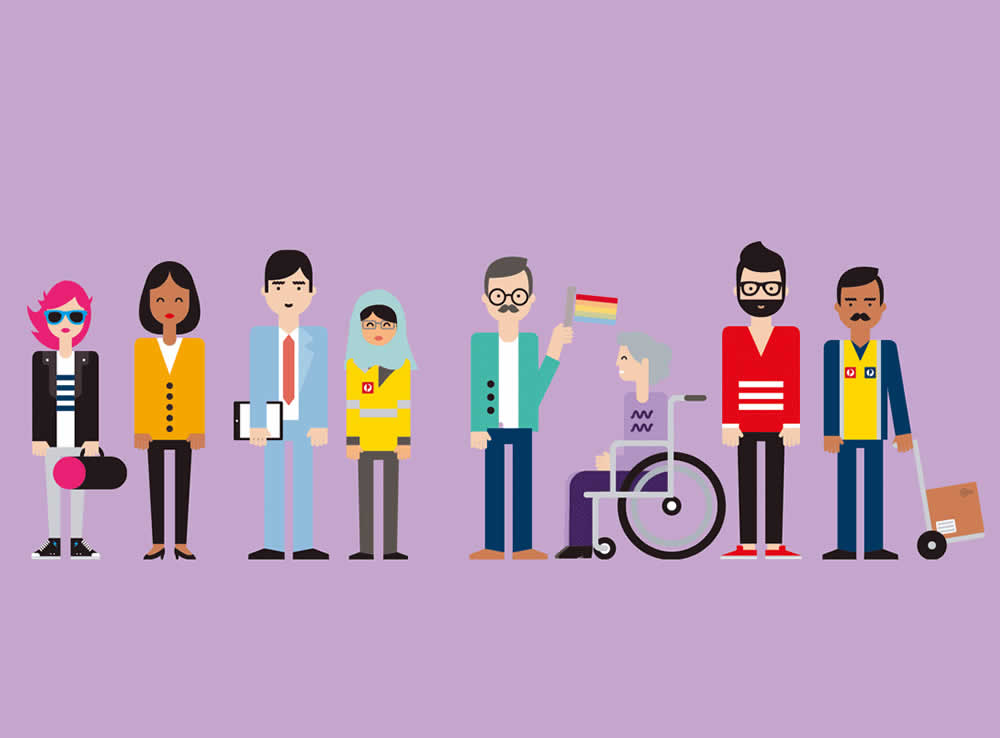 The "post-alphabetic" representational system can first of all be considered as a stage in the creation of a global language of communication. Internet memes are becoming popular all over the world (their research is based on the ideas of R. Dawkins [2], F. Heiligen [10], S. Blackmore [9], D. Rashkov [6], etc.). Emoji (ideograms used by users of electronic devices in private correspondence in SMS and various mail applications, when posting public texts on blogs and social services) and emoticons (pictograms depicting emotion and composed of punctuation marks, unlike emoji, appeared spontaneously among users ) are today an international means of adding expressiveness to the text. In addition, cultural globalization contributes to the recognition and prevalence of "status items", objects used in selfies. These visual images receive specific connotations at the level of functioning of local languages, but in general they have a meaning that is ideally understandable to any group, regardless of the territorial location of the participants, their number, national or socio-cultural affiliation.
The Internet itself is one of the most important channels of cultural globalization, which have been examined in detail by the authors of the book "Many Faces of Globalization: Cultural Diversity in the Modern World". [1] The modern language of everyday communication only strengthens its influence. At the same time, globality is in no way equated with unification, since we are talking about the emergence of communicative groups, clusters, which can differ significantly from each other even in terms of using and interpreting the same images. Nevertheless, in this case we are talking about turning to the global "piggy bank" of images that constitute the "nutrient medium" for everyday ideas.
With the advent of new technological opportunities, people's interaction strategies are changing, creating private-public zones that form We-identity and cluster communities. This phenomenon was considered in detail by G. Reingold. [7] He also introduced the concept of clusters - communities that appeared in the new conditions, in the "spirit of informationalism " (M.
Castells [3]), characterized by an arbitrary establishment of boundaries, determined situationally. Their appearance can be considered a qualitative change in the social world order. Despite the fact that such public formations are innovative, researchers, implying a greater importance for their construction of "horizontal interactions", resort to the metaphors of the "New Middle Ages". But their fundamental difference is the instability of "belonging", i.e. membership in such groups. In addition, today an individual is included in an unlimited number of such communities both offline and online. The cluster organization of the socio-cultural space implies the totality of "social networks", which have significant power in relation to the mode of personal everyday life and the choice of identification strategies.
The continuous generation of new We-identities determines not just the diversity, but the multidimensionality of the structure of modern society. The variability of connections between different nodes and groups, their spontaneity and unpredictability, often caused by irrational, emotional impulses, create a viable system, immeasurable in terms of social hierarchy.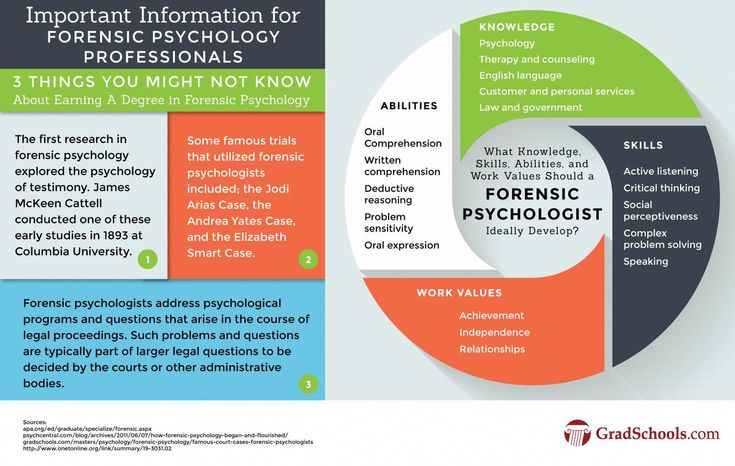 Relations between clusters form a new image of the social.
Clusters, as presented on the Internet, declare strategies for representation Society in general . Internet communication has given each individual the opportunity to create an idea of ​​the society that is contemporary to him, allowed him to independently look at how various Others live in their immediate everyday manifestation. This entailed, on the one hand, greater awareness of otherness, on the other hand, it created the need to emphasize the difference between the Self and the Other, even where it is minimal. Moreover, it demanded to build a certain "hierarchy of otherness".
Constant contact with multiple Others changes the individual perception of society as a system and creates a new idea of ​​the social as mosaic and polyphonic. For the first time, the question of the mosaic perception of an electronic text "at intervals" as opposed to the linearity of reading a book was raised by M. McLuhan.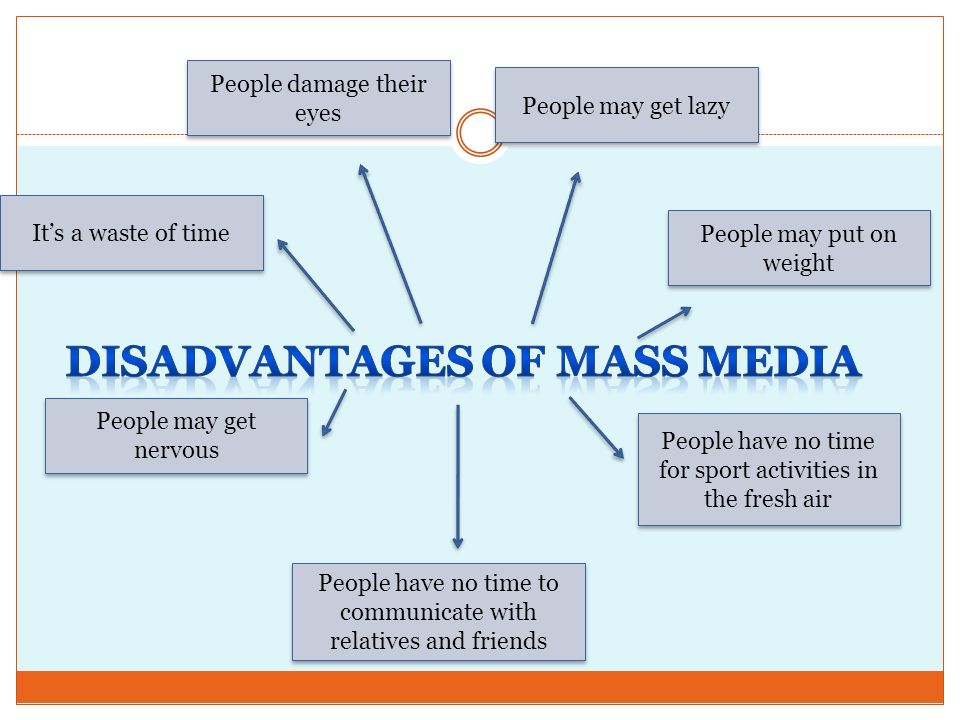 [4] Moreover, he showed that the strategy of reading books ("diagonally") is also changing, since it is already about obtaining information, and not a connected narrative. A. Mol also wrote about the influence of the media on the formation of mosaic perception, since he noted the increasing flow of information, as well as the channels for its transmission. [5] This author demonstrated that the media begin to perform such social functions as education and upbringing, but reduce the order of differentiation of knowledge, discrimination of the significance of information, arbitrarily defining values.
The cluster organization of society is organically perceived in such mosaic tactics of informational selection. For an individual, the formation of clusters with their own projects, themes, symbolic codes and sets of meanings also means a qualitative change in the perception of the Own. The possibility of combining different groups, involvement in projects at least on a virtual level, familiarization with new experience through media technologies led to a significant expansion of the boundaries of the Own in the communicative space.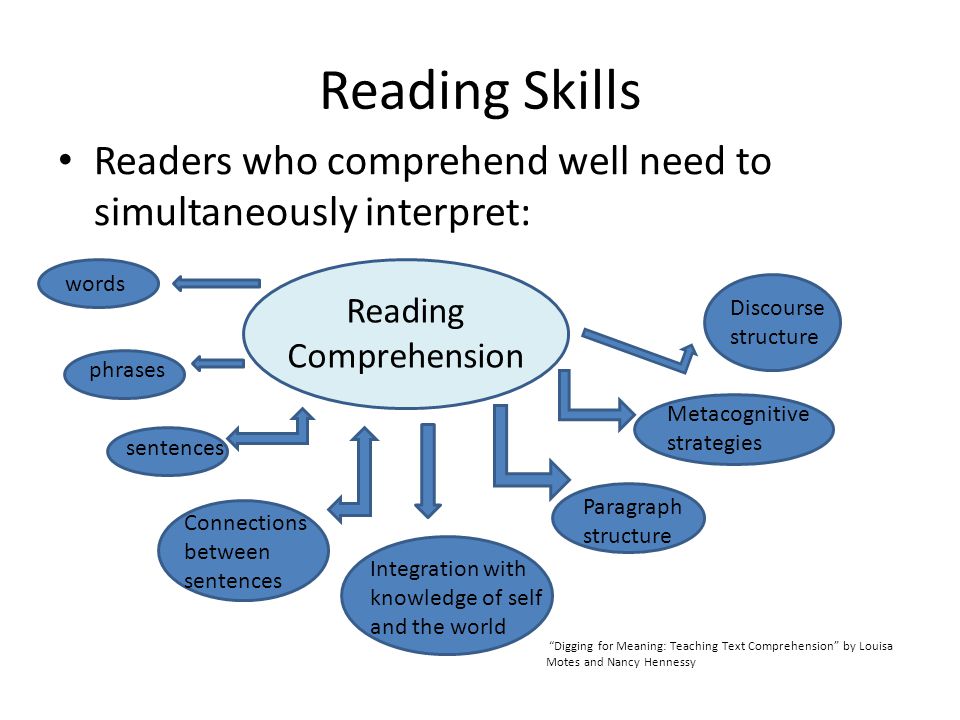 At the same time, such an expansion requires constant fixation, display using a modern representation system, which is an endlessly replenishing set of markers. Each individual involved in network communication is free to choose and combine these markers in order to mark changes in the boundaries of personal experience, to represent himself.
Thus, with the help of visual objects (memes, emoticons, emoticons, etc.) a new way of telling about one's Own is formed - what can be called a narrative identity. The narration about oneself, more precisely, its most current version, is not told in this case, but is demonstrated by through a "post-alphabetic" communication language on the user's personal page on the social network. Constant references to various cultural objects, the use of many technologies, a creative approach to the interpretation of meanings, the lack of a clear sequence - the resulting set of characters can hardly even be called hyper-text, since the property of coherence, important for this concept, is lost.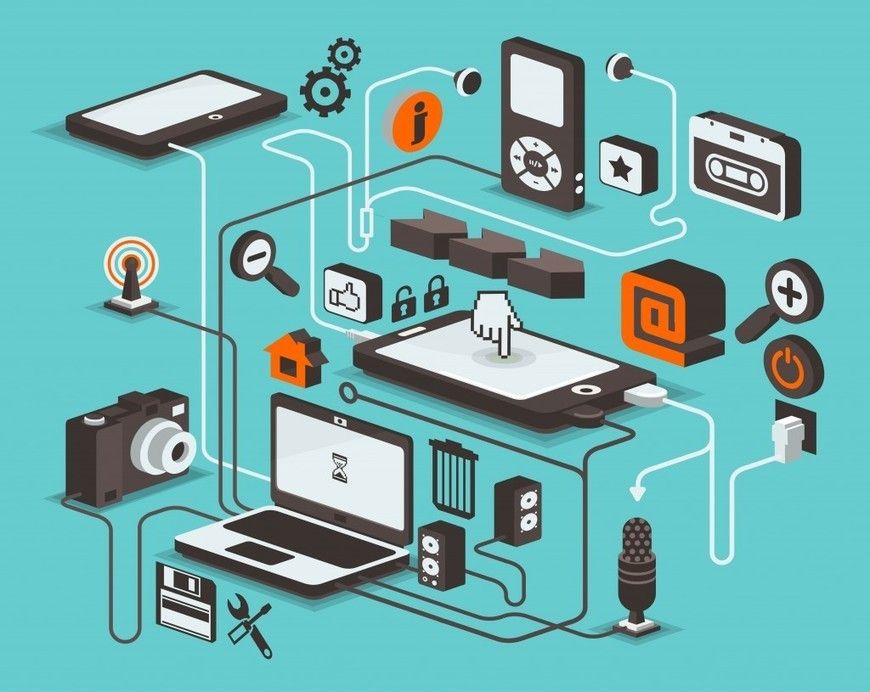 At the same time, there is a decrease in the use of the alphabet and traditional text to convey information. Text that fixes a narrative, such as a story about oneself, is replaced by a visual and effective set of images that is flexible, requires less responsibility than the "word" and, therefore, does not exert as much pressure on the individual.
Fundamental freedom in the formation of a personal representative set of characters, their mobility relative to each other provide an incredibly easy replacement of elements, adding and removing meanings. As a result, at a certain level it turns out to be easier to cope with traumas, to create a selective representation, to adjust the existing reality to the represented ideal. In general, this contributes to the gap between the subject and its image in the network. The representation of cultural identity in the virtual space rather reflects not who a person is, but who he is wants to be , as he wants to appear before the constitutive gaze of the Other.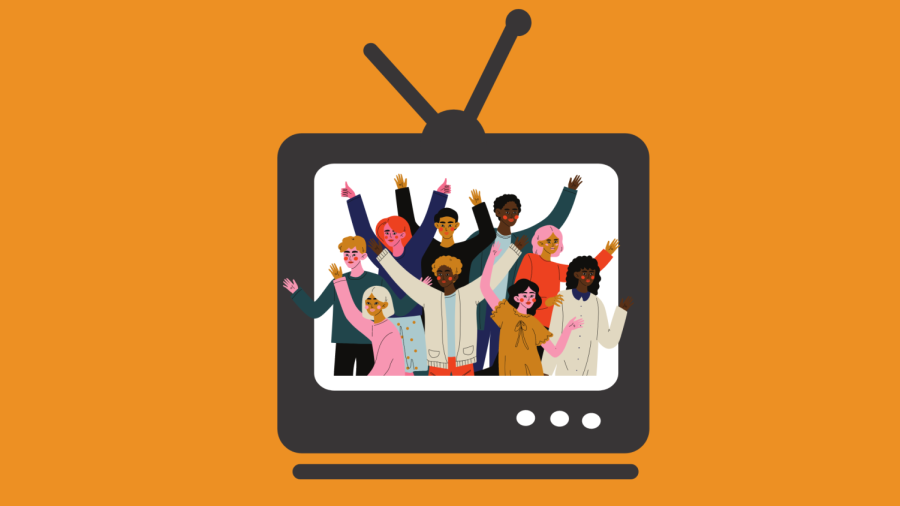 The focus on the ironic reflection of reality, which is characteristic of modern communicative strategies, does not underestimate the importance of representation as a kind of modern version of reflection, but rather makes its objects a priority and "vital". Active involvement in virtual communication requires an appeal to real life, confirmation of reality. Without publication, the action or phenomenon loses its significance in the experience of the individual. As B. G. Sokolov writes about this: "Of course, the medial environment, which is now "almost" built into the receptive apparatus itself, plays an important role in the transformation of the forms of sensuality. For any of our act of existence has more and more chances to take place only when it uses the media environment of the Internet as an already uncontested intermediary. [8, 145] From this follow various genre features of representational tools, for example, selfies: self-portraits from travels, a gym, a restaurant, from home during an illness, etc.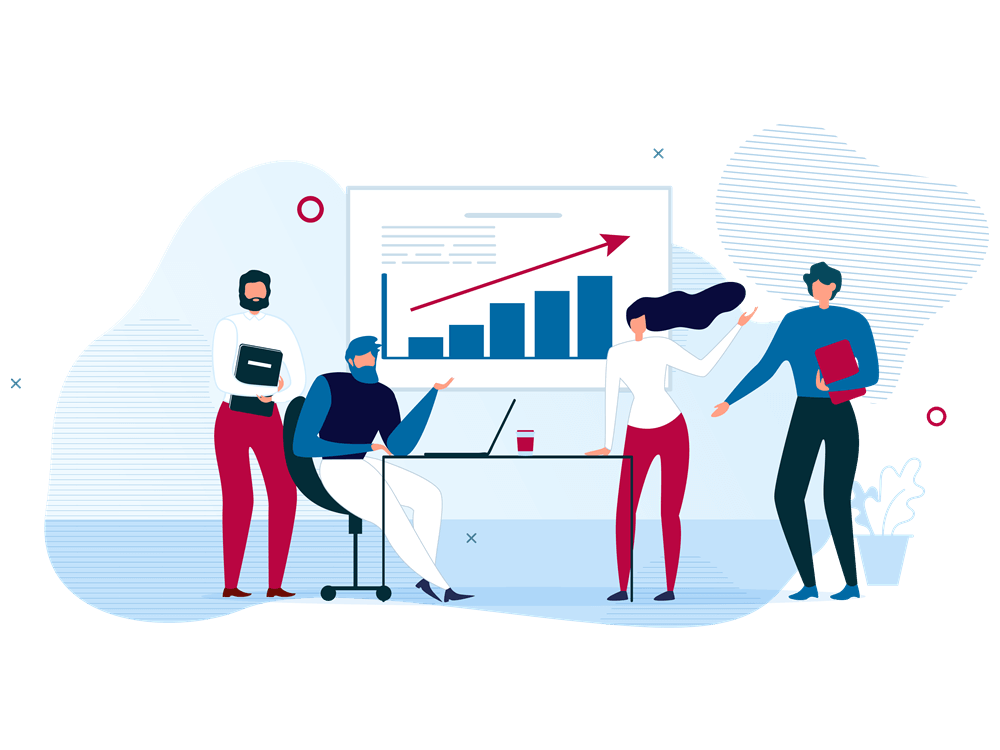 , which tell about an event in the life of an individual, turn it into information, make "cash" for the virtual space. Given the importance of the virtual environment today, this turns out to be an important point.
All of the above points make it possible to consider the representation of identity on the Internet as a project of the user creating the image of the Own, and with it the Own as such. Personal identity, due to its characteristics and focus on group social interaction, provides grounds for such an approach, and the modern system of representation - the possibility of its implementation.
The language of the Internet environment, in which the iconic sign predominates, strives for a high speed of reading meanings and today claims the status of a global means of communication. The elements of this language make it possible to create different sets of markers of cultural and social identity, arbitrarily linked to each other at the request of the individual. Such a set reflects the changeable position of the subject, through which the main identification practices are realized.
References / References
Berger P.L., Huntington S. Multifaceted globalization: cultural diversity in the modern world, ed. Berger P. L., Huntington S., M.: Aspect Press, 2004, 397 p.
Dawkins R. Selfish gene, M.: Mir, 1993, 201 p.
Castells M. Galaxy Internet. Reflections on the Internet, business and society, Yekaterinburg: U-Factoria with the participation of the publishing house of the Humanitarian University, 2004, 327 p.
McLuhan. M. Understanding media: external expansion of a person, M .: Hyperborea, Kuchkovo field, 2007, 464 p.
Mol A. Sociodynamics of culture, M.: Publishing house LKI, 2008, 416 p.
Rushkoff D. Media Virus! How Pop Culture Secretly Influences Your Consciousness, M.: Ultra. Culture, 2003, 368 p.
Reingold G. Smart crowd: a new social revolution, Moscow: Fair-Press, 2006, 416 p.
Sokolov B.G. Ontology of Sensuality (Conceptualization of Homo Aestheticus. Part II), St. Petersburg: RKhGA Publishing House, 2015, 292 s.
Blackmore S.J. The Meme Machine. - Oxford University Press, Oxford, 1999, 264 p.
Heylighen F. Selfish Memes and the Evolution of Cooperation // Journal of Ideas. Vol. 2., 1992, 202 p.
References in English / References in English
Berger P. L., Hantington S. by Berger P. L., Hantington S., M.: Aspekt Press, 2004, 397 p. [in English]
Dokinz R. Jegoistichnyj gen [The Selfish Gene] M.: Mir, 1993, 201 p. [in English]
Kastel's M. Galaktika Internet. Razmyshlenija ob Internete, biznese i obshhestve. [The Internet Galaxy, Reflections on the Internet, Business and Society.] Ekaterinburg U-Faktorija pri uchastii izdatel'stva Gumanitarnogo universiteta, 2004, 327 p. [in English]
M. Ponimanie media: vneshnee rasshirenie cheloveka. [Understanding Media: The Extensions of Man] M.