I have an addictive personality
What Are the Traits of an Addictive Personality?
Table of Contents:
What Is An Addictive Personality?
The Myth of the Generic Addictive Personality
Traits of People with High Risk of Developing Addiction
Related to Others with Addiction
Experiencing Other Mental Health Disorders
The Adventurous, Risk-Taking Trait
The Disconnected, Cautious Trait
The Obsessive, Compulsive Trait
Being Unable to Self-regulate
How to Help a Person with High Addiction Risk
What Is An Addictive Personality?
There's an image that is often brought to mind when it comes to people who are addicted to drugs or alcohol. In popular culture, this image has become the subconscious image of the "addictive personality" – that is, the individual who is considered all but destined to develop a substance addiction.
It's not a surprise then that people who are worried about developing an addiction to drugs or alcohol often try to find out what the traits of an addictive personality might be.
They want to know what to watch for, either to absolve themselves of the "addict" label or to give themselves a reason never to start using drugs or alcohol to begin with. However, the simple fact is that this whole idea is based on a mix of truth and fiction.
The Myth of the Generic Addictive Personality
The fiction is the concept of a specific addictive personality. In fact, most researchers in addiction today would caution against the idea of a single, generic personality that is prone to addiction. An article in Scientific American verifies and offers evidence for the fact that there is no one personality type that leads to addiction. In fact, some seemingly disparate traits can lead different people to become addicted to drugs or alcohol, depending on other factors.
While there are several different types of traits that can be recognized in individuals who develop substance use disorders, they are not all present in every person who becomes addicted.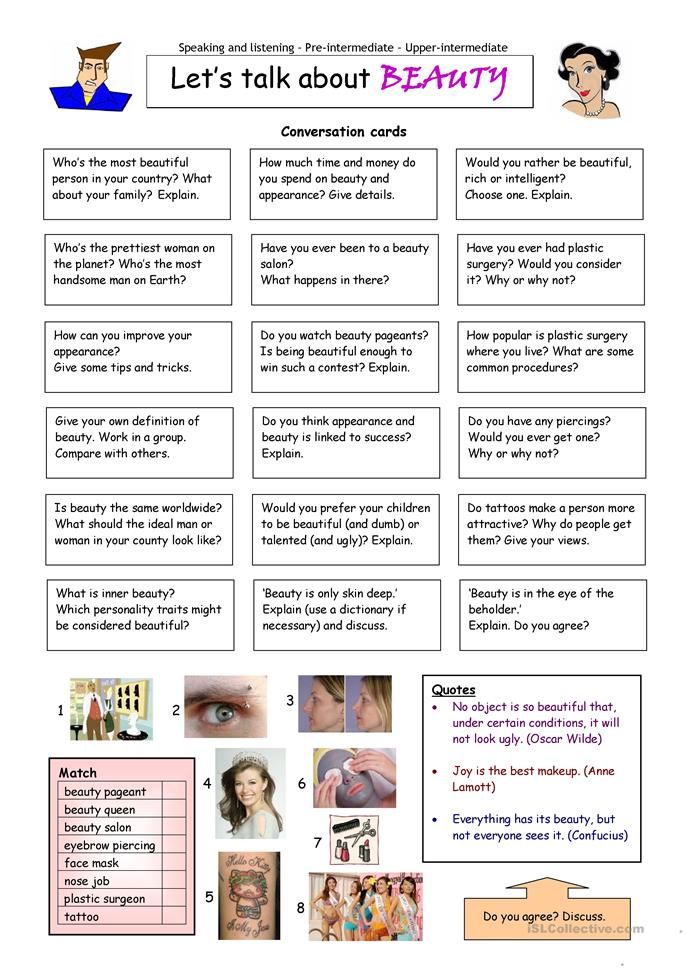 Therefore, the image that some people see of the socially outcast criminal is an inaccurate vision of the individual who becomes addicted to drugs or alcohol.

Traits of People with High Risk of Developing Addiction
Nevertheless, there are traits that can be recognized in people who have a higher risk of becoming addicted to psychoactive substances rather than just being able to moderate behavior around these types of substances. People with this higher addiction risk include those who are:
Related to others who have developed addiction
Experiencing other mental health disorders
Adventurous and risk-taking
Disconnected and cautious
Obsessive and compulsive
Apathetic
Unable to self-regulate
A more thorough discussion of each of these traits is explored below.
There is no question that genetic makeup has at least some effect on a person's risk of developing addiction. As described by many studies, including one from the journal Psychiatry, having a close family member who is struggling with an addiction can make it more likely that an individual will develop an addiction as well.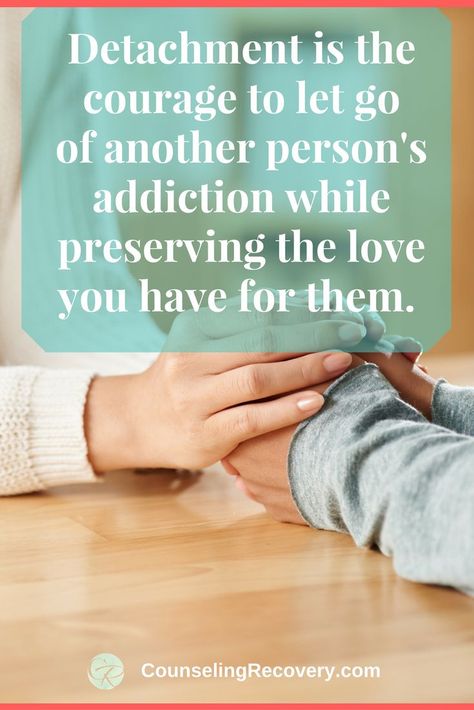 In fact, certain portions of the human genome have even been identified as having a direct connection to specific addictions, according to a study in Nature. With this knowledge, it may be possible in the future to more accurately identify just how likely a person is to develop addiction. Still, genetic potential is no guarantee that an individual will develop addiction. Other complex, environmental factors also contribute to the potential that a genetic predisposition will become a true substance use disorder.
Experiencing Other Mental Health Disorders
Along with the genetic connection, another individual health trait that can correspond with a higher risk of addiction is the presence of pre-existing mental health disorders. People who struggle with various mental health conditions can be more likely to abuse and become dependent on substances. These conditions include but are not limited to:
For example, as explained by Brain Facts, multiple studies over the last decades have demonstrated a strong link between schizophrenia and addiction to nicotine.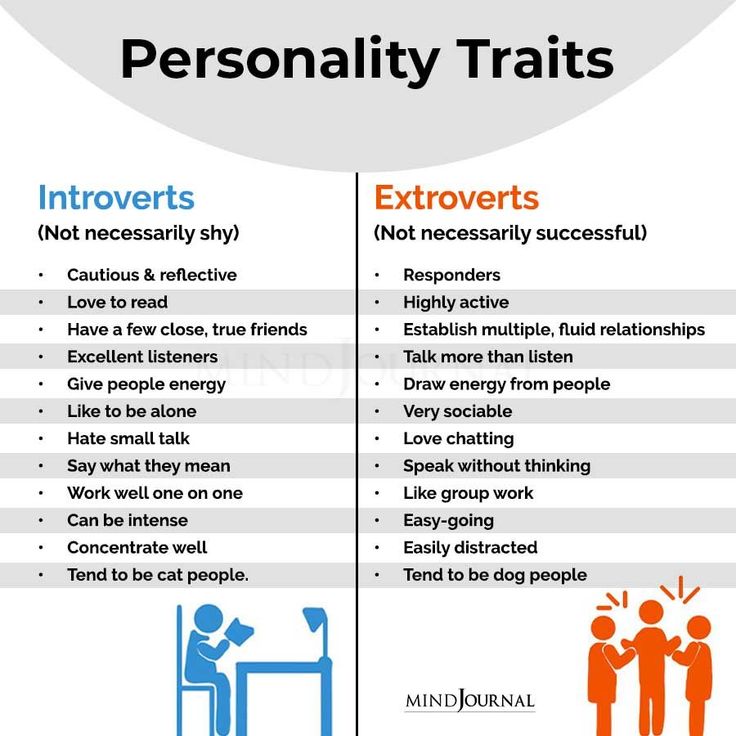 In fact, it has been shown that nicotine can even temporarily lessen some of the symptoms of schizophrenia. The use of cigarettes to manage these symptoms is a phenomenon known as self-medication, which is a common source of substance abuse that later becomes addiction.
The Adventurous, Risk-Taking Trait
Some personality traits have higher risk of addiction than others. Individuals who like to take risks and who have little impulse control around experimenting and playing with new experiences and dangerous activities are more likely to try drugs. A study reported by Reuters indicates that this may have to do with the individual's levels of dopamine and the brain's sensitivity to it.
People with high levels of dopamine in the brain may have a lower sensitivity to its effects, meaning that they need to have more intense experiences in order to feel the pleasure that this brain chemical causes. This, in turn, can be bound into the person's experience using drugs and alcohol, which directly affect the dopamine system.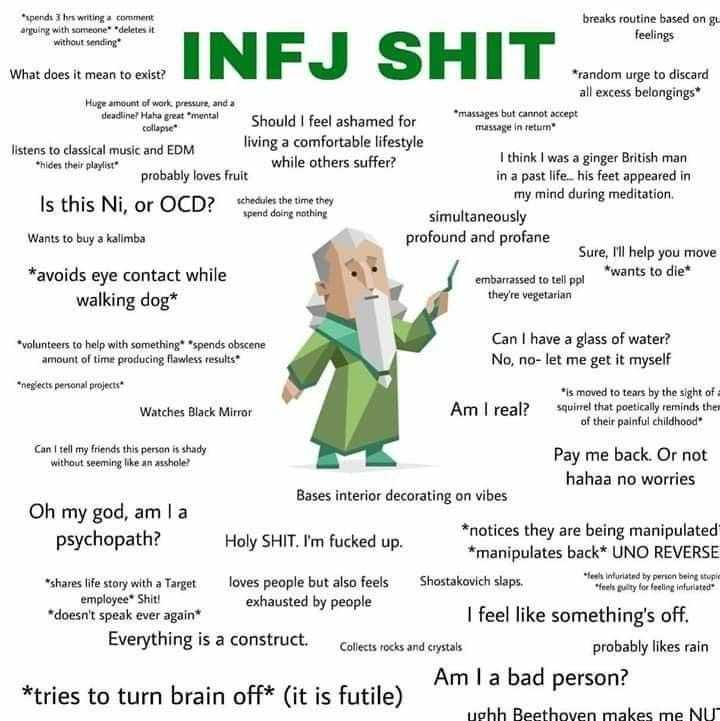 In this way, the adventure-seeking, risk-taking personality can have a higher likelihood of experimenting with and, later, becoming addicted to these substances.
The Disconnected, Cautious Trait
According to the Scientific American article, the bold, risk-taker type who develops addiction is more likely to be male. On the other hand, cautious people who have difficulty with social relationships – and who at the same time may suffer from depression, anxiety, or both – can also develop addiction; these personality types are more often women.
Considering the self-medication idea mentioned above, people with these personality traits may be more likely to try to manage symptoms of anxiety or painful feelings of loneliness, disconnection, and depression by using alcohol or drugs that dull those feelings. This may then lead to the person becoming dependent on the substance to feel good in general, which in turn can lead to tolerance and addiction.
The Obsessive, Compulsive Trait
Addiction sometimes has to do with a lack of impulse control, but this is not exclusively the inability to resist impulses.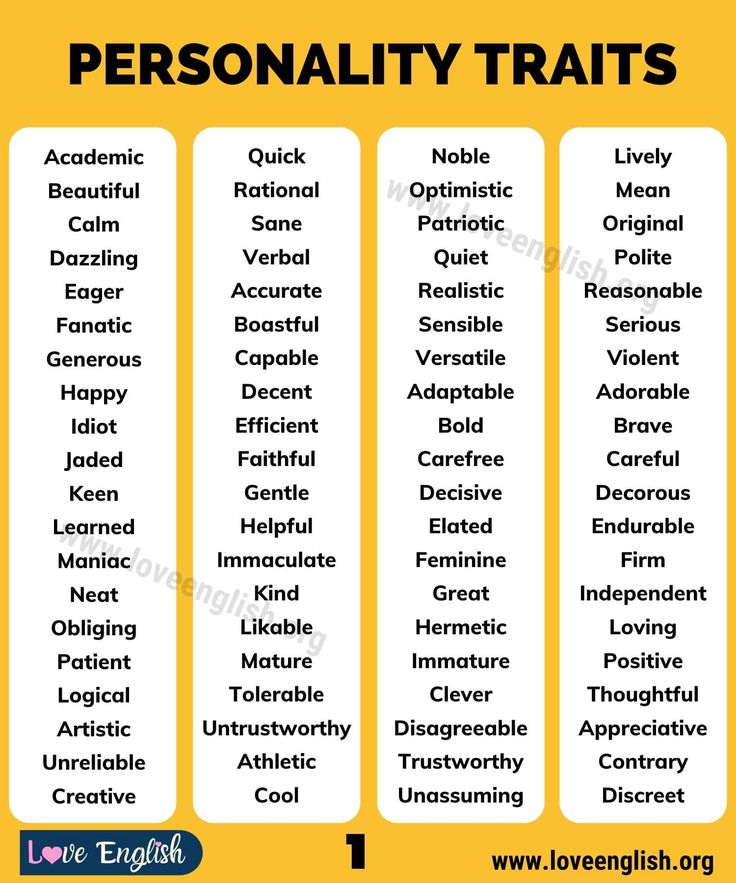 In fact, people who are too rigid with managing their impulses may also end up using substances as a manifestation of an obsessive-compulsive behavior pattern. In fact, addiction often becomes a compulsion to use the substance based on a habit that has formed over time rather than a single impulse to try something new.
In this way, people with intense focus and habitual behaviors may be as likely to develop addiction as those who are unable to control impulses. The obsession with using psychoactive drugs is a main symptom of the disorder, and it can exist both separate from and in concert with a lack of impulse control that can also be a hallmark of addiction.
Being Unable to Self-regulate
What all of these traits have in common is an inability for the individual to regulate behaviors, thoughts, and feelings that might otherwise enable an ability to moderate use of alcohol or other substances. As explained in an article from the University of Rochester Medical Center, studies are beginning to show that an inability to regulate behavior around the anticipation of receiving a reward is strongly linked to the development of addiction.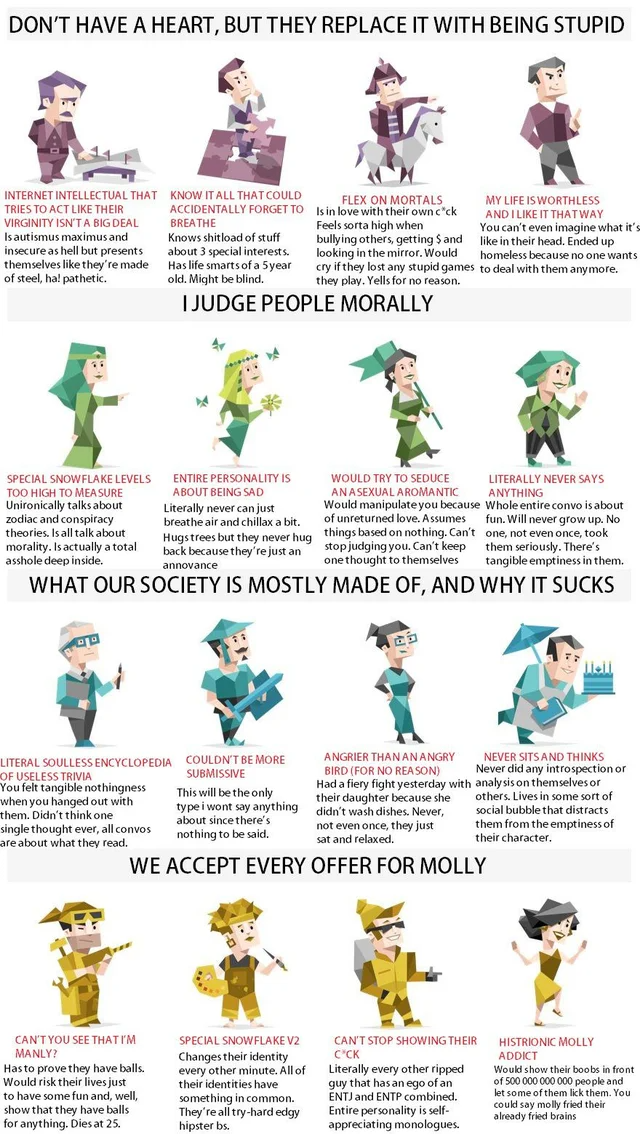 However, this is not the end of the issue. Individuals who pursue the idea of reward so strongly often do not experience as much pleasure from having gotten the reward as those who do not have this issue. This diminished sense of pleasure leads the person to push harder to win more in the hope that the reward response might be stronger. This, again, is linked with the person's levels of, and sensitivity to, dopamine and potentially to other neurochemicals as well.
How to Help a Person with High Addiction Risk
Various forms of behavioral therapies can help individuals struggling with these issues to learn to manage their behaviors and acquire self-regulation skills that can moderate the addictive response. In addition, for those who have already developed substance use problems, treatment programs can incorporate these therapies with other demonstrated treatments. This approach may help the person safely stop using drugs or alcohol and live a sober life as well as gain control over the various traits above.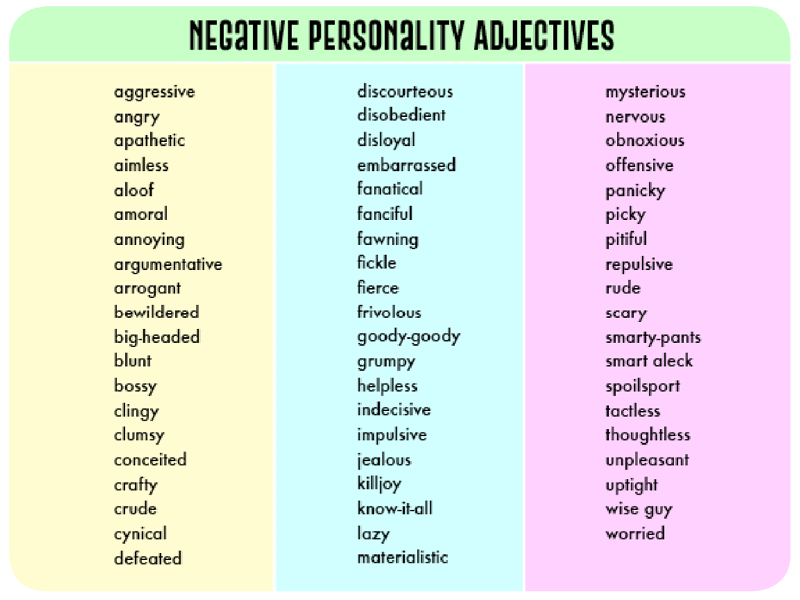 Seeking out research-based, professional care can provide the individual with tools to understand and manage these various traits, making recovery possible.
Not Ready to Talk?
If you aren't ready to talk, but want more information about addiction, you can sign up for Personalized Text Support.
Receive 24/7 text support right away and at your convenience. There is no obligation to enter treatment and you can opt-out at any time.
SAMHSA's National Helpline | SAMHSA
Your browser is not supported
Switch to Chrome, Edge, Firefox or Safari
Main page content
SAMHSA's National Helpline is a free, confidential, 24/7, 365-day-a-year treatment referral and information service (in English and Spanish) for individuals and families facing mental and/or substance use disorders.

Also visit the online treatment locator.
SAMHSA's National Helpline, 1-800-662-HELP (4357) (also known as the Treatment Referral Routing Service), or TTY: 1-800-487-4889 is a confidential, free, 24-hour-a-day, 365-day-a-year, information service, in English and Spanish, for individuals and family members facing mental and/or substance use disorders.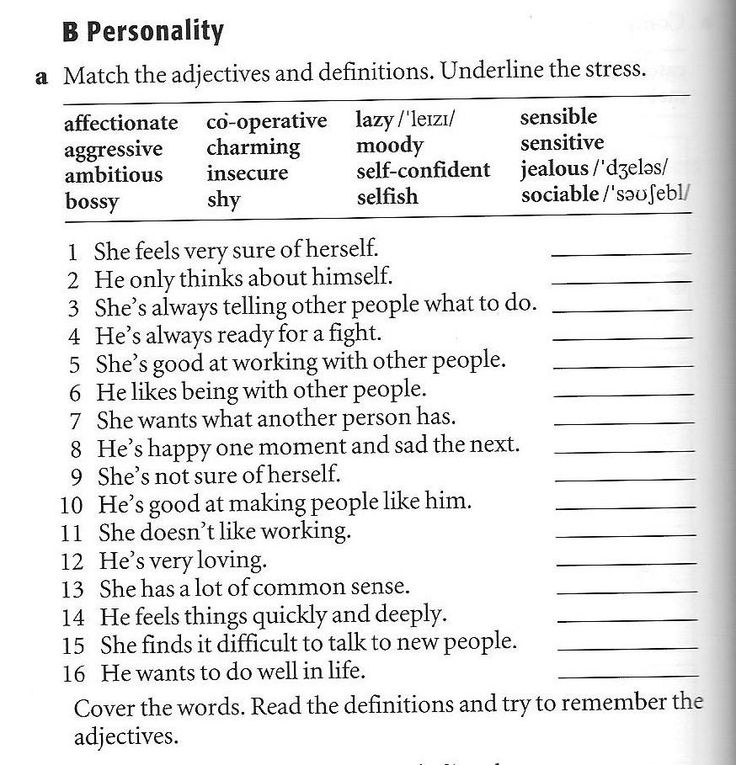 This service provides referrals to local treatment facilities, support groups, and community-based organizations.
Also visit the online treatment locator, or send your zip code via text message: 435748 (HELP4U) to find help near you. Read more about the HELP4U text messaging service.
The service is open 24/7, 365 days a year.
English and Spanish are available if you select the option to speak with a national representative. Currently, the 435748 (HELP4U) text messaging service is only available in English.
In 2020, the Helpline received 833,598 calls. This is a 27 percent increase from 2019, when the Helpline received a total of 656,953 calls for the year.
The referral service is free of charge. If you have no insurance or are underinsured, we will refer you to your state office, which is responsible for state-funded treatment programs. In addition, we can often refer you to facilities that charge on a sliding fee scale or accept Medicare or Medicaid.

If you have health insurance, you are encouraged to contact your insurer for a list of participating health care providers and facilities.
The service is confidential. We will not ask you for any personal information. We may ask for your zip code or other pertinent geographic information in order to track calls being routed to other offices or to accurately identify the local resources appropriate to your needs.
No, we do not provide counseling. Trained information specialists answer calls, transfer callers to state services or other appropriate intake centers in their states, and connect them with local assistance and support.
Suggested Resources

What Is Substance Abuse Treatment? A Booklet for Families
Created for family members of people with alcohol abuse or drug abuse problems. Answers questions about substance abuse, its symptoms, different types of treatment, and recovery. Addresses concerns of children of parents with substance use/abuse problems.

It's Not Your Fault (NACoA) (PDF | 12 KB)
Assures teens with parents who abuse alcohol or drugs that, "It's not your fault!" and that they are not alone. Encourages teens to seek emotional support from other adults, school counselors, and youth support groups such as Alateen, and provides a resource list.

After an Attempt: A Guide for Taking Care of Your Family Member After Treatment in the Emergency Department
Aids family members in coping with the aftermath of a relative's suicide attempt. Describes the emergency department treatment process, lists questions to ask about follow-up treatment, and describes how to reduce risk and ensure safety at home.

Family Therapy Can Help: For People in Recovery From Mental Illness or Addiction
Explores the role of family therapy in recovery from mental illness or substance abuse. Explains how family therapy sessions are run and who conducts them, describes a typical session, and provides information on its effectiveness in recovery.

For additional resources, please visit the SAMHSA Store.
Last Updated: 08/30/2022
Dependent Personality Disorder: 10 Signs - How to Recognize a Problem
40,452
Man and Woman Practices how to Loneliness
Photo

Unsplash
She watched for years how she tolerates his betrayals, unbearable character, desire to control every step, even cruelty. The sister constantly complained about her husband, but did not divorce him. When Natalie realized that the cause was dependent personality disorder, it became easier for her to communicate with her sister. How to understand that it is in him? nine0003
1. Strong fear of separation
Fear of separation is not the same as fear of rejection. When we fear separation, we feel rejected.
When we are afraid of separation, we do not perceive ourselves as a complete person without another person.
2. Unwillingness to make decisions
Since childhood, Amanda has been afraid to make decisions. She needed a million advice from her sister in any situation, until a husband appeared in her life. Even after she had already made some decision, she repeatedly asked if she had done the right thing. nine0003
3. The need to shift responsibility to others
This can be about anything: finances, the decision to marry or divorce, the principles of raising children, and so on. People with ADHD are usually happy to give it all to someone else. For a man who wants to control everything, such a wife becomes an ideal choice, because he does not tolerate attacks on authority in the house. However, such a "coincidence" of two people is dysfunctional.
4. Fear of confrontation
Amanda hated conflict situations and preferred never to argue with her husband and even with Natalie herself, she was afraid of losing their sympathy and approval.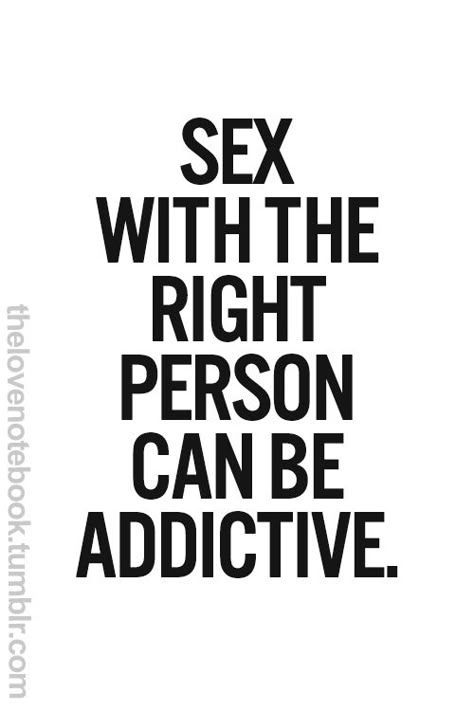 Because of this, she constantly endured what she did not like at all.
5. The habit of doing things you don't really want to do
One day, after going to the church where her sister worked as a volunteer, Natalie noticed that she was very upset. Natalie asked if she liked helping out during a church service. The sister admitted that she never wanted and does not want to do this, but one of the ministers pressed on the feeling of guilt, saying that there was no one else who could not cope without her. nine0003
6. Belief in their inadequacy
People with ADHD sincerely believe that they cannot take care of themselves, so they definitely need someone else who will be responsible for them. Usually they cannot be alone for a long time, without some kind of relationship. If there is a break, they fill this void with friends and relatives until a new partner appears.
7. False passivity and helplessness
One of the contradictions in Amanda's case was that she was a very successful and confident woman at work.
At home, she became passive and unable to make decisions. Natalie knew that, in fact, her sister was more than capable of doing serious things and being responsible for them. nine0003
8. Hypersensitivity to criticism
Sister Natalie was comfortable with constructive criticism at work, but the slightest disapproval from loved ones became a disaster for her. Any reproach from her husband was unsettling. When her husband temporarily disappeared from life, this attitude was transferred to Natalie - her sister could not bear even a hint of disapproval of some actions.
9. Tolerance to violence
One of the main characteristics of such people is the ability to ignore violence against them, to justify the abuser in all possible ways. Even if aggression is obvious, it is difficult to resist. This attitude makes them a target for controlling people. nine0003
10. Failure to respect their own needs
People with this disorder consider the needs of others more important.
Especially when it comes to the person they "rely" on. They gladly satisfy other people's desires, because they consider this a manifestation of love. Unfortunately, this feature is often used for selfish purposes, putting people with ADHD in an unpleasant or even dangerous position.
Some time later, my sister still found the strength to get a divorce, and her family supported her. In less than a few months, she found herself in a new relationship. nine0003
Based on growwithchristine.com
Text: Polina Franke Photo Source: Unsplash
New on the site
"The guy proposed to meet, but I didn't feel joy, although he is almost perfect… Why?"
"My girlfriend's ex talks about their sex. It infuriates me"
"Vicious circle": how important is sex in a relationship — the answer of scientists
The reverse side of the holidays: why they please not everyone
"Why did you get divorced?": Russian women named 5 main reasons for divorce
Obscene words, emoticons, lookism: what is wrong with male profiles in sex search applications
How to avoid conflicts with relatives on New Year's Eve: 7 tips from an etiquette expert
"How to overcome shyness when communicating with strangers?"
How to keep addictive personality disorder from blooming
July 6, 2021 Likbez Health
If you have grown up a long time ago, but still cannot live without care, it may be time to see a doctor.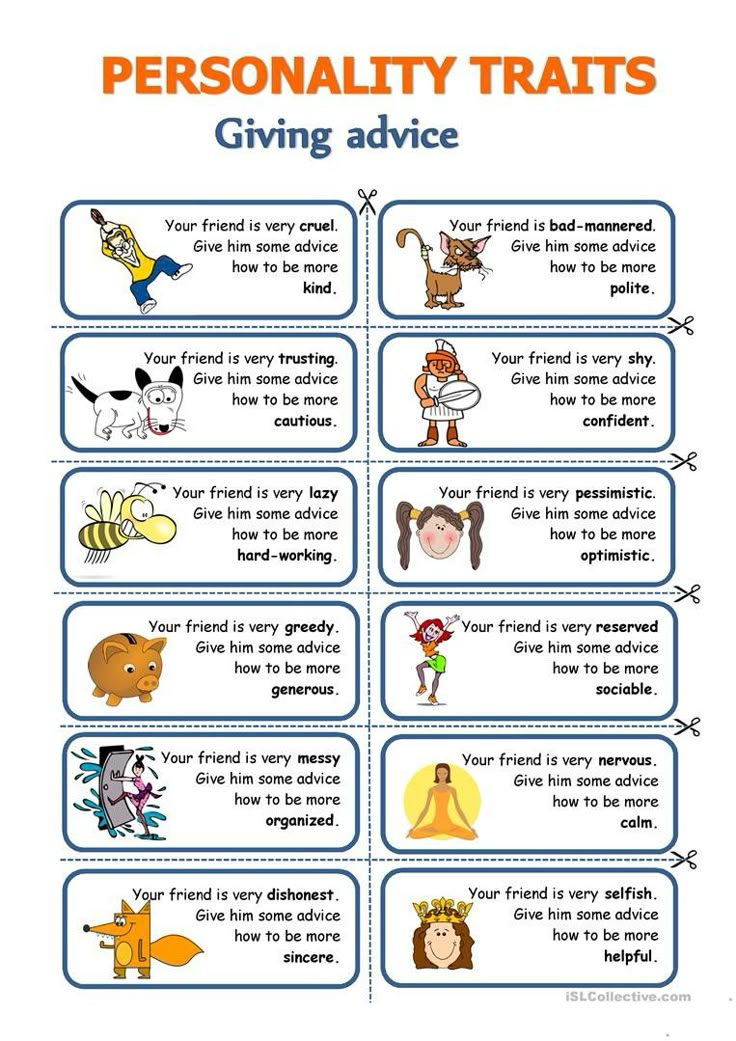 nine0003
You can also listen to this article. If it's more convenient for you, turn on the podcast:

What is Dependent Personality Disorder
This is a mental disorder. People with dependent personality disorder find it difficult to make any decisions on their own, so they obey others. They often shift responsibility to someone else, are afraid to be alone, feel helpless and put other people's desires above their own.
Usually this deviation is found in young people. Both men and women suffer from it. nine0003
Other problems may appear along with the disorder: depression, phobias, anxiety, substance abuse. Sometimes people become victims of abusers. This is because, due to the fear of loneliness, it is difficult for them to part with a dominant partner.
Where addictive personality disorder comes from
No one knows for sure, but scientists suggest that it appears due to developmental and biological factors. For example, a person who grew up in strictness or overprotectiveness, in childhood was often ill and anxious due to separation from someone, is more at risk of experiencing a disorder.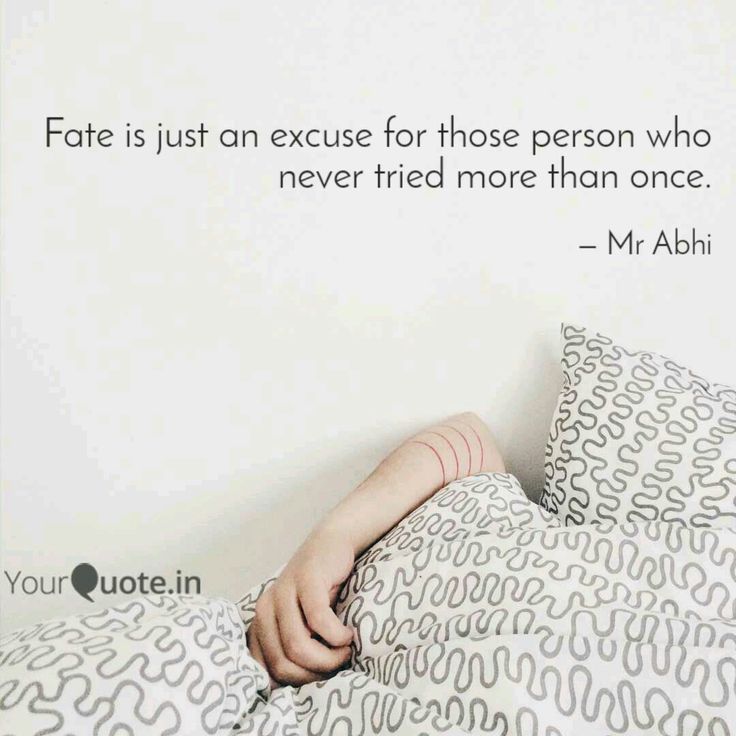 nine0003
How to recognize dependent personality disorder
The Diagnostic and Statistical Manual of Mental Disorders lists eight main symptoms. To suspect a dependent personality disorder, it is enough to notice five signs.
1. Difficulty making everyday decisions
A person with a dependent disorder often needs someone else's advice or guidance. For example, he may depend on a spouse who tells you what to wear, where to work, and who to hang out with. nine0003
2. The need to shift responsibility for one's life to another
People with a disability see themselves as inferior and think that they cannot take care of themselves. They become followers in order to get others to patronize them. Any criticism is perceived as proof of its failure.
3. Fear of disagreeing
If the opinion of a person with this disorder differs from someone else's, it will be difficult for him to express himself. Because of the fear of losing approval, he is more likely to agree with what he does not like.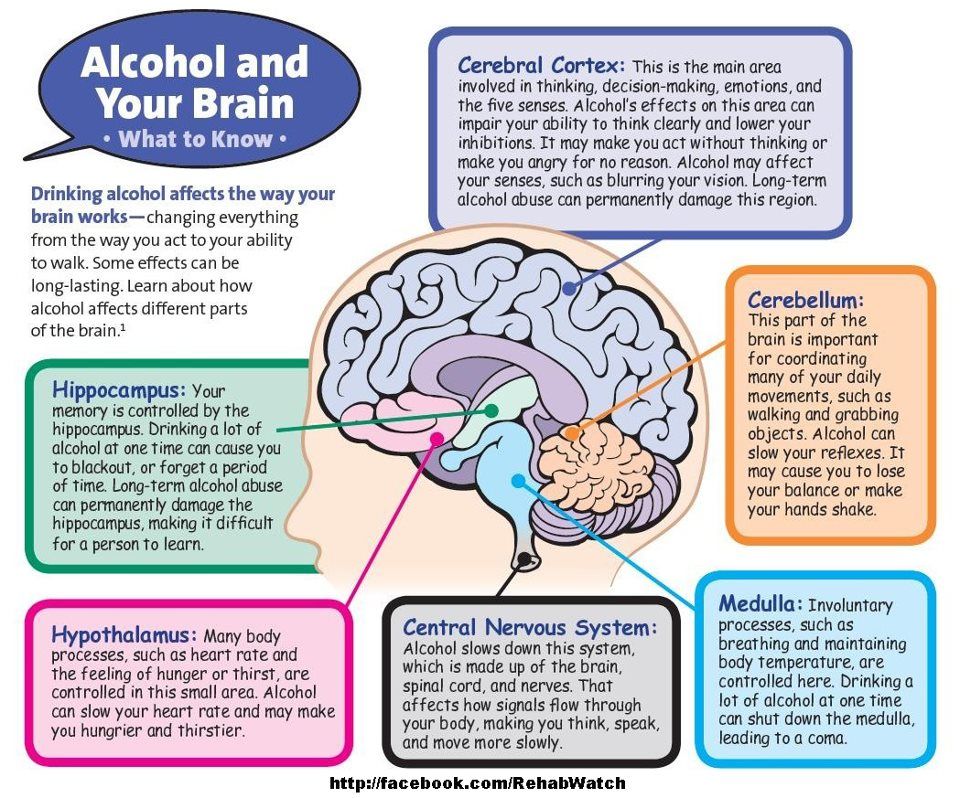 Moreover, for fear of losing support, he will not be angry with his loved ones, even if anger is appropriate. nine0003
4. Difficulties with own projects
People with this disorder believe that they cannot do anything alone. Therefore, they find it difficult to work independently or take on tasks that require personal responsibility. They consider themselves incompetent and seek someone's help. If the boss controls or approves, the person with a dependent disorder is more likely to act appropriately. But because of the fear of being abandoned, he is unlikely to have a desire to become a professional himself. nine0003
5. Willingness to make big concessions
Dependency disorder can cause a person to endure physical and emotional abuse, agree to unreasonable demands, and take on unpleasant assignments. He thinks that being submissive will help him get support.
6. Discomfort from loneliness
Staying with oneself is unpleasant for a person. He feels helpless and afraid that he won't be able to take care of himself.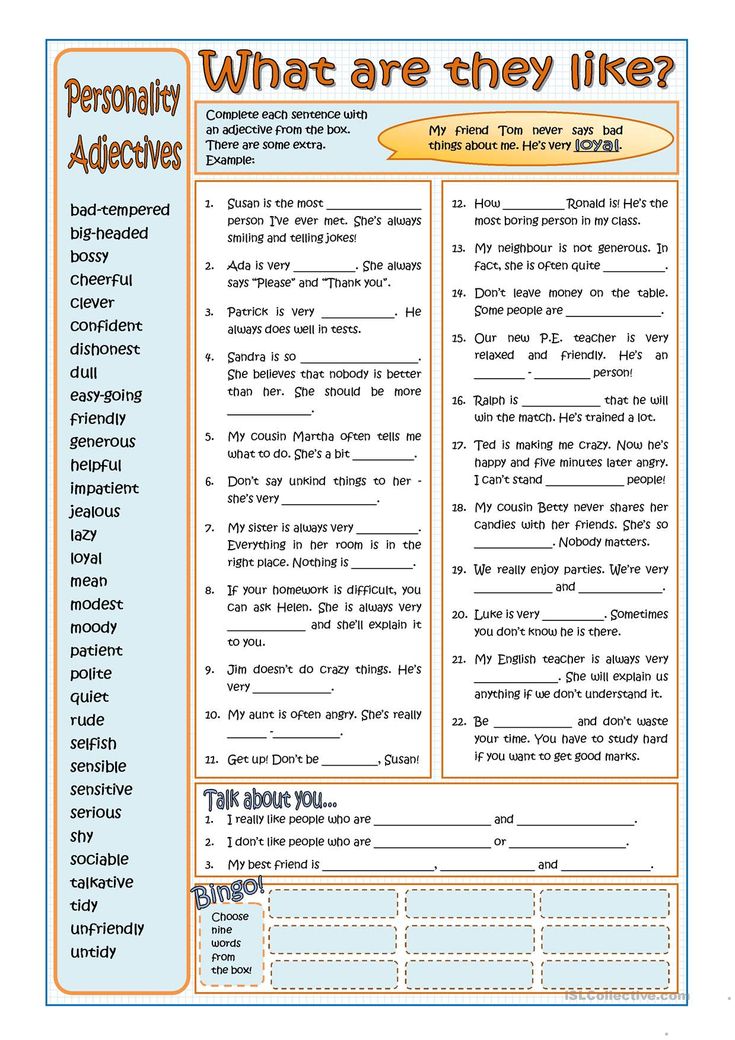 7. Tendency to establish relationships with those who will help
People with the disorder tend to enter into relationships with those they can depend on. When the relationship ends, they immediately look for a replacement partner. The need for care leads to promiscuity.
8. Fear of being alone
Even if the threat of being left alone is unrealistic, a person with a dependent disorder will still be afraid of losing their "guardian".
How Dependent Personality Disorder Is Treated
Most often, people are not even aware of the disorder. They seek help when problems arise that cannot be dealt with alone. For example, depression or anxiety. nine0003
If the patient has signs of an addictive disorder, the therapist starts an examination. First, he collects an anamnesis and conducts a basic examination. Sometimes people are sent for tests. This is necessary to exclude physical diseases, due to which the symptoms of the disorder may also appear.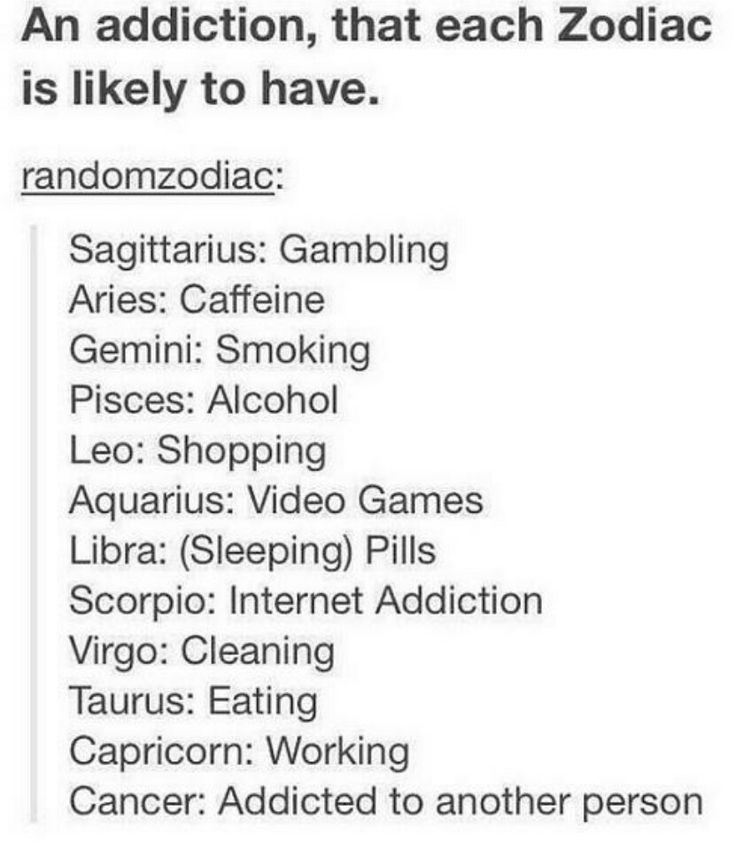 The next step is a visit to a psychotherapist or psychiatrist. These specialists have questionnaires and tests to diagnose disorders. But even here it is not so simple. It is easy to confuse dependent disorder with borderline because of the similar symptoms. But still there are differences. For example, people with the first type, because of the fear of loneliness, become submissive or look for new relationships, with the second, they react with anger, they have a feeling of emptiness. nine0003
A psychiatrist or psychotherapist prescribes therapy when an accurate diagnosis is made.
Psychotherapy
This is the main treatment that helps people with addictive disorder to become more active and build normal relationships with others. There are several suitable types of psychotherapy.
Social skills training. Helps to understand verbal and non-verbal cues during communication, maintain a conversation and communicate with confidence. In therapy, the patient may be offered role-playing games and simulations. This type of treatment is often combined with others. nine0179
Cognitive behavioral therapy. Needed by patients to become more self-confident. In the classroom, people with a disorder try to change their opinion of themselves and their abilities, struggle with destructive beliefs and fear of judgment.
Circuit therapy. Based on the fact that a person has a set of behaviors that he repeats throughout his life. Some of them may turn out to be maladaptive, that is, incorrect. Treatment aims to reinforce healthy patterns and eradicate unhealthy ones. Another psychotherapist may emphasize the re-education of the patient in order to meet his childhood needs. For example, a doctor will praise, set limits, and provide secure attachment. Also during therapy, a person with a disorder gains knowledge about basic needs, functional and dysfunctional behavior. nine0179
Mindfulness-based cognitive therapy. Helps to assess yourself and your strengths. Patients who underwent therapy learned to pay more attention to their hunches, emotions, and communication with others. For example, some people realize that "I am helpless" or "I am weak" attitudes are just thoughts, not facts.
Medications
Doctors rarely prescribe drugs to treat addiction. But if a person has anxiety or depression, they may be prescribed monoamine oxidase inhibitors or selective serotonin reuptake inhibitors. nine0003
How to help yourself if you have a dependent personality disorder
Psychotherapy is the best way to get rid of the disorder. But treatment can be supplemented with self-help. Here are some tips to help you deal with addictive personality disorder faster.
Enjoy your company
Think about what you can do when you are alone. It could be yoga classes, ten minutes of meditation, or reading a book during your lunch break.
Pick up a hobby
Ask yourself some questions.