Golden personality type
The Golden Personality Profiler | Golden LLC
A powerful tool for gaining deep self-knowledge and awareness
Take the Golden Personality Profiler now! >>
The Golden Personality Profiler at a Glance
Measures personality type, traits, temperament, and response to stress
5 global scales
40 facet scales
Insights on career and major selection, team, leadership, stress management, coaching tips, and personal development
125 questions / 170 scored items
Advanced question/item format
Online admin only
25-30 minutes to complete
Ages 16 years plus
Free support materials, guides, and technical manuals
Certification Level: B, online training available to meet qualification requirements
The Golden Personality Profiler's 5 Global Scales
Energy - Extraverting vs Introverting
Information - Sensing vs iNtuiting
Deciding - Thinking vs Feeling
Controlling - organiZing vs Adapting
Stressing - Tense vs Calm
The Golden Personality Profiler's 40 Facet Scales
Extravert/Introvert: Talkative, Socially Bold, Outgoing, Participative, Quiet, Reserved, Intimate, Reflective
Sensing/iNtuiting: Concrete, Practical, Conventional, Traditional, Abstract, Innovative, Visionary, Trend-setting
Thinking/Feeling: Rational, Autonomous, Analytic, Competitive, Empathetic, Compassionate, Warm, Nurturing
organiZing/Adapting: Planned, Reliable, Deliberate, Conforming, Open-Ended, Casual, Spontaneous, Non-conforming
Tense/Calm: Concerned, Unsure, Unsettled*, Unconstrained*, Optimistic, Confident, Resilient* & Regulated*
The Golden Personality Profiler Application Settings
Career and educational planning
Personal development
Teambuilding
Coaching
Counseling
Management/leadership development
Take the Golden Personality Profiler now!
The answers to life's most important questions and challenges are formed, first and foremost, by having accurate self-insights.
Administered worldwide by schools and organizations in all industries, the Golden Personality Profiler is the most in-depth personality assessments available. Golden's unique model powered by Jung's psychological type, Thurston's five factor model, Allport's trait theory, Hippocrates temperament theory and Selye's stress theory, offers deep insight into one's personality, as well as affords the ability to understand others better, making the Golden the perfect tool to guide you or your clients to better answers and solutions for life's most pressing challenges.
See the Golden Personality Profiler FAQs
Who should take the Golden Personality Profiler?
High school students, college students, coaching clients, employees, team members, managers, leaders, spouses, parents.
Who administers the Golden Personality Profiler?
Counselors, teachers, professors, coaches, trainers, therapists, recruiters, ministers, managers, leaders.
How much does the Golden Personality Profiler cost?
Prices charged depend on how and by whom it is purchased.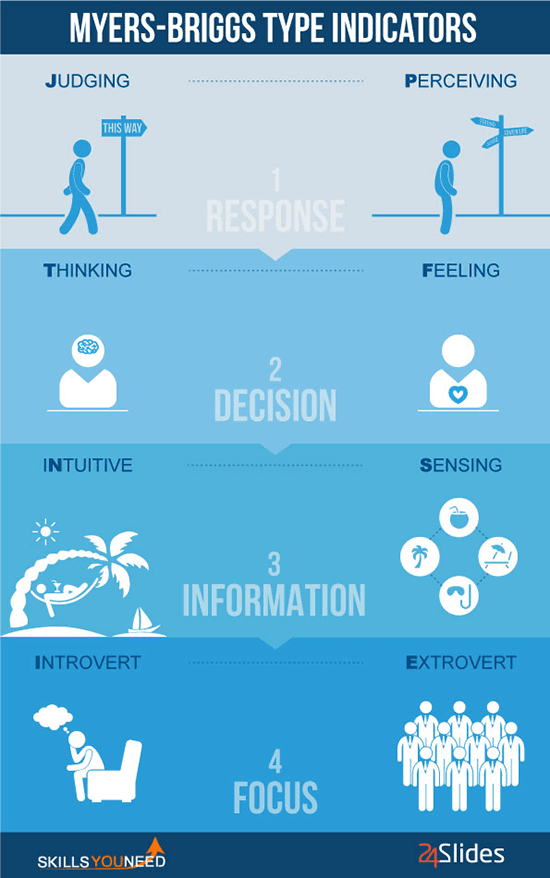 Purchased individually, the survey, report and guidebook are $29.95. When purchased by administrators for use with their clients the cost is determined by the number of administration credits purchased. The more ordered, the lower the cost. Learn more >>
The Golden Personality Profiler Report Includes
Easy to interpret pages
In-depth personality profile portraits
Advanced type predictions reporting scoring
Temperament portraits
Career and educational major suggestions
Stress portraits and management suggestions
Cardinal and central trait at a glance
Coaching tips and suggestions
Two report options to choose from
Talent Management report Sample Report >>
Self Development report Sample Report >>
Golden Team report Sample Team Report >>
Development of the Golden Personality Profiler
The Golden Personality Profiler has a long and rich history spanning two generations of psychologists.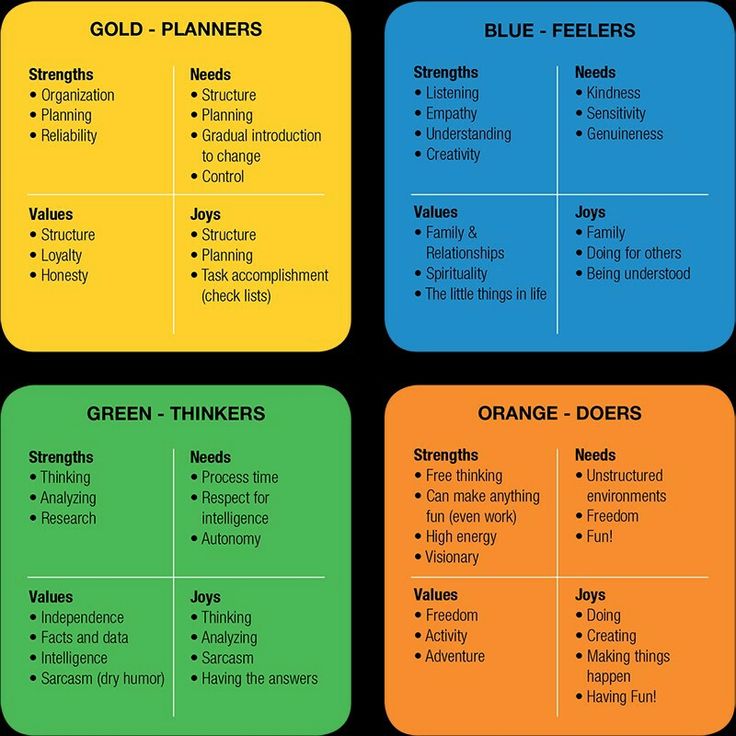 1960s the Rev. Dr. Edward S. Golden played an integral role pioneering and popularizing the use and research/development of other global recognized personality assessments and later funded and supported validation research. Building upon that base and following in his father's footsteps Dr. John Patrick Golden assumed leadership of the family business Golden LLC in 1995. The Golden Personality Profiler is now published globally, available in 13 foreign languages. The Golden Personality Type Profiler, version 4.0 is published under license from Golden LLC with the world's premier assessments publishers. Tailored to meet the growing assessment needs of the secondary, higher education and personal development the newest version called the Golden Personality Profiler - GPP (survey and report - version 5.0 and 5.1) is published and administered online only by Golden LLC.
Golden Personality Type Profiler - A personnel coaching and development
Help your employees understand the basis for their decision-making, how they relate to other people, gain better insight into their personal style and how they impact others with the Golden Personality Type Profiler.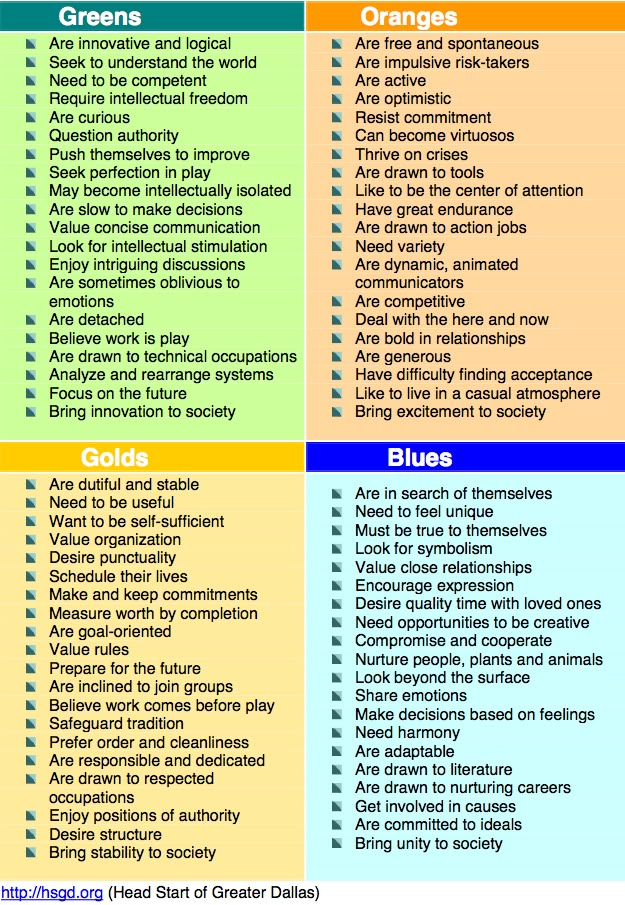 Offer better coaching by assessing traits like:
Leadership Style
Growth Opportunities
Communication style
Team Preferences
Response to Stress
Want more information about this test?  Get it now.  Please REQUEST MORE INFO and we'll reply promptly.
Not the perfect fit?  No problem.  We have many similar tests to choose from.  See alternatives in the PERSONALITY category section of our site.
---
People who succeed have an acute sense of self.  Help Individuals Perform At A Higher Level
The Golden Personality Type Profiler helps employees understand the basis for their decision-making and the way they relate to other people.  They gain better insight into their personal style and how they impact others.
The Golden Personality Type Profiler (GPTP) is a broad-spectrum personality survey that can be used for developmental purposes.  The survey can be administered to individuals 16 years and older who have at least a 9th grade English reading proficiency.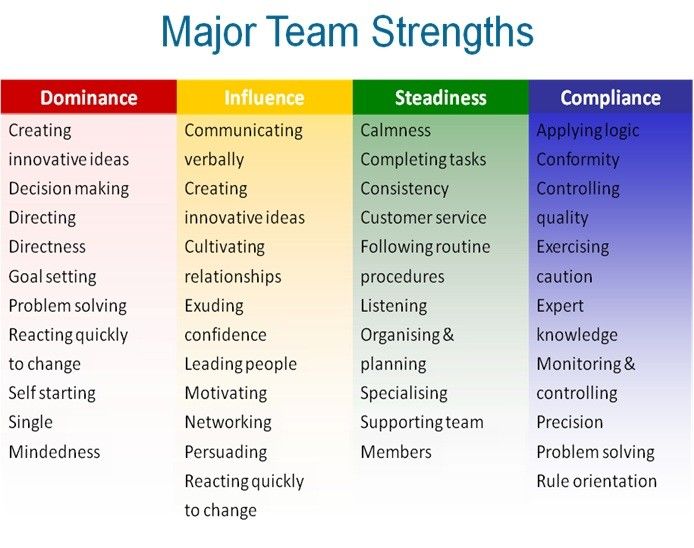 The GPTP provides information on individuals' unique personality characteristics, strengths, motivators, de-motivators, and potential opportunities for growth commonly associated with these characteristics. Because of the insight it provides, the GPTP can be used in a wide range of contexts, including:
coaching, leadership, and management development
interpersonal and people-skills training
conflict resolution
career planning and educational guidance
job search and interview planning
teambuilding
sales-force training
relationship counseling
parenting
high school and college educational programs
health and wellness programs
Primary Use – Development
Assessment Type – Personality (Focused): Psychological Type
Job Level – All
Job Type – All
Number of Items – 125
Completion Time – Approximately 25 minutes (untimed)
Two versions of the GPTP are available:
Form A/Z (which labels the fourth type dimension as Adapting/Organizing)
Form J/P (which retains the traditional label of Judging/Perceiving for this dimension).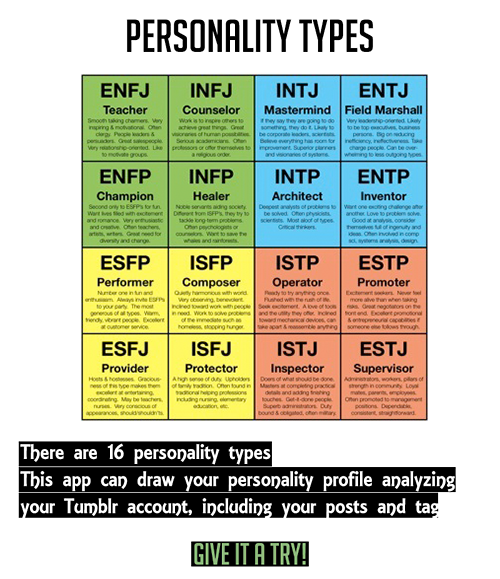 The Golden Personality Type Profiler enables:
An understanding and appreciation of the differences in your personal style and those of your colleagues
An ability to capitalize on strengths and to minimize blind spots
Improved communication through a better understanding of how personal styles affect interactions
An ability to resolve interpersonal conflict and develop improved relationships
The insights provided by the Golden Personality Type Profiler have been used by many organizations to create meaningful benefits including:
Improved individual and team performance
Effective Leadership Development
Increased productivity/Reduced workplace conflict
Reduced Turnover
This online questionnaire asks individuals to respond to 125 behavior-oriented questions, such as how one reacts to various situations. The online administration is very user-friendly and can be completed in about 20 minutes.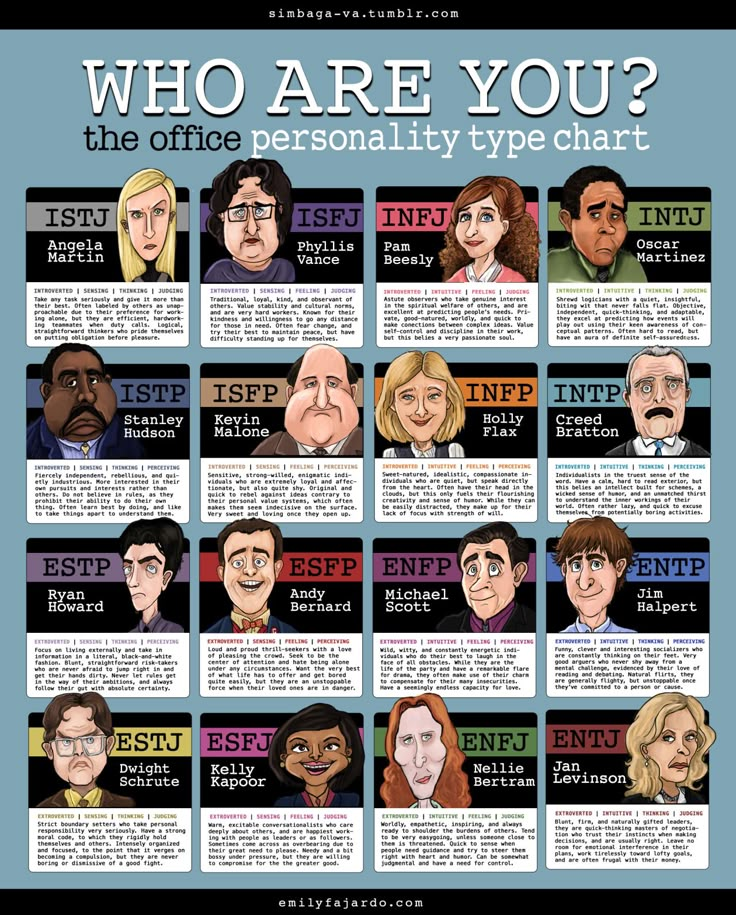 Unlike other personality assessments, the Golden Personality Type Profiler is unique in that it:
Is geared toward identifying behaviors
Examines both work and leisure situations
Reports on 36 personality characteristics within the four Global Scales, allowing specific individual personalities to emerge for a more comprehensive understanding of work style
Has an additional Global Scale not included on other Jungian-based instruments with two additional characteristics measuring responses to daily stressors
Administered worldwide by schools and organizations in all industry sectors, the Golden Personality Type Profiler is one of the most in-depth personality assessments available.  Powered by Jung's Theory of Type as well as the Five Factor model of personality, Golden identifies both a 4-letter Jungian type and a 5th element for stress while offering 18 sub-facets that describe the unique personality of each individual.  Its powerful reporting options for both individuals and teams offer a great insight and better understanding of self and others making Golden the perfect tool for individual and team development interventions.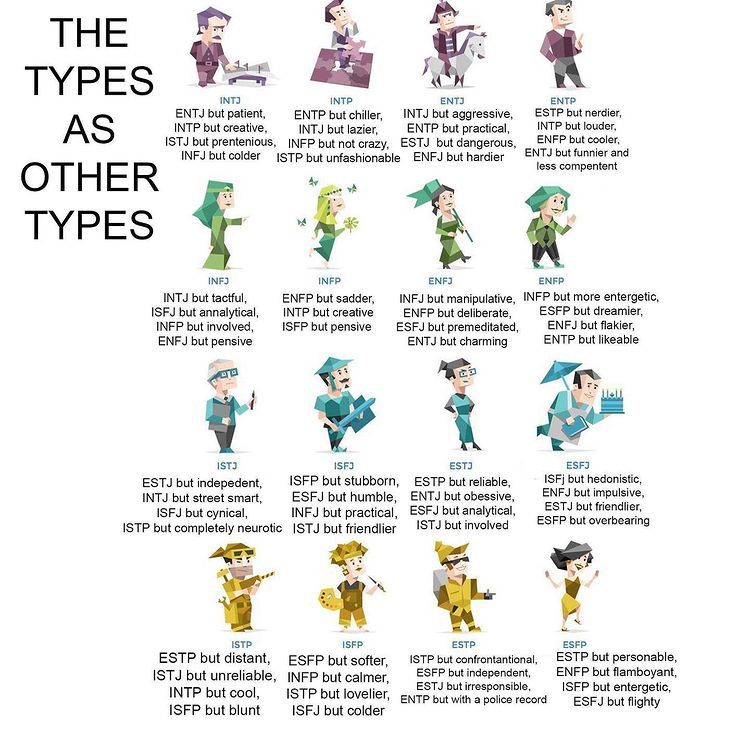 Zoom In On:
A person's Jungian four-letter personality type
A fifth element for evaluating stress tolerance
Insights on leadership, growth opportunities, communication, and motivation
How a person relates to others
Golden's questions relate to five areas:
Where you focus your energy (Extraverting vs Introverting)
How you gather information (Sensing vs iNtuiting)
How you make decisions (Thinking vs Feeling)
How you approach life (organiZing vs Adapting)
How you respond to stress (Tense vs Calm)
Assessment Description
The Golden Personality Type Profiler (GPTP) is an assessment based upon both Jung's Type Theory as well as the Five Factor model of personality. It employs four global scales to generate a personality type with each global scale being comprised of four facet scales.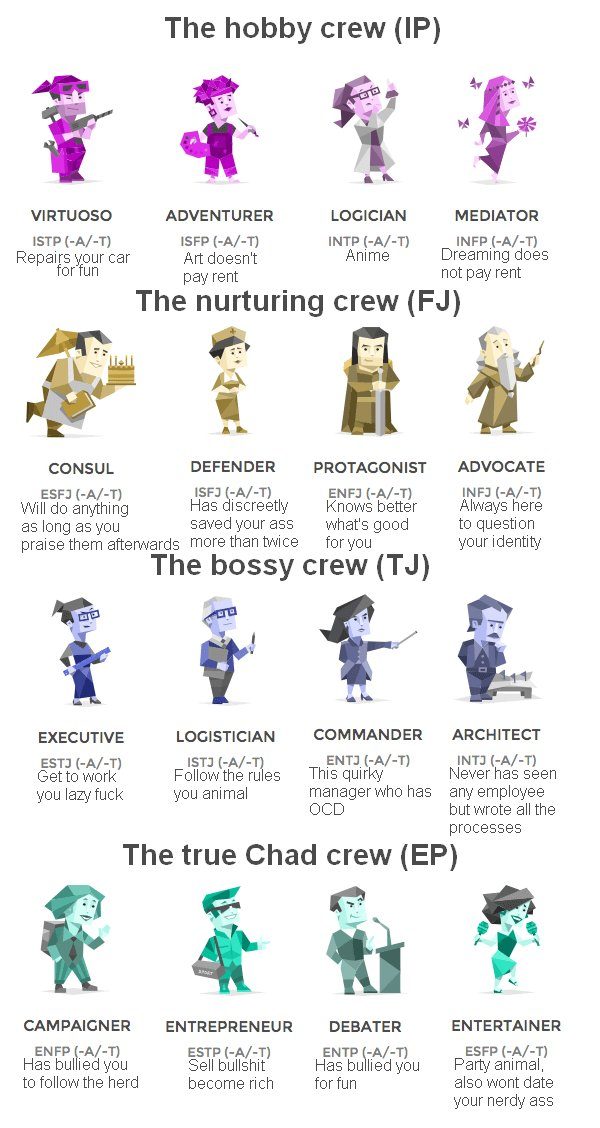 The GPTP also measures a fifth factor which is associated with emotional stability. The tool has 125 behavior-oriented questions and can be completed in approximately 25 minutes.
The GPTP reports on the following dimensions:
Extraverting vs. Introverting
Talkative vs. Quiet
Socially Bold vs. Reserved
Outgoing vs. Intimate
Participative vs. Reflective
Sensing vs. Intuiting
Concrete vs. Abstract
Practical vs. Innovative
Conventional vs. Visionary
Traditional vs. Trendsetting
Thinking vs. Feeling
Rational vs. Empathetic
Autonomous vs. Compassionate
Analytic vs. Warm
Competitive vs. Nurturing
Organizing vs. Adapting
Planned vs. Open-ended
Reliable vs. Casual
Deliberate vs. Spontaneous
Conforming vs. Nonconforming
Tense vs.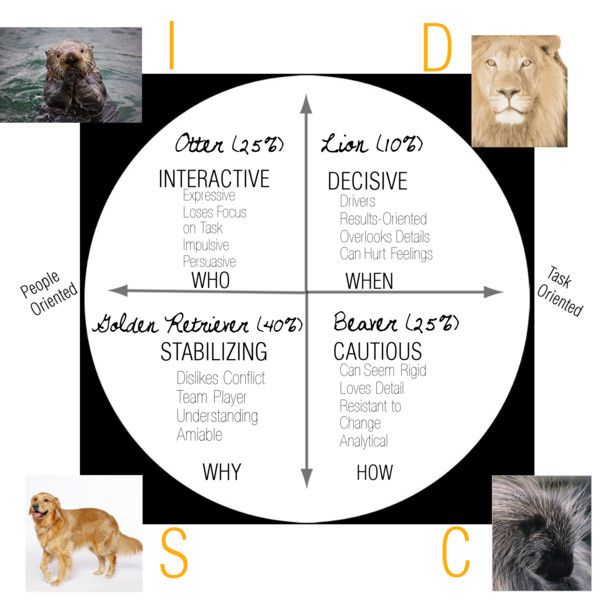 Calm
Concerned vs. Optimistic
Unsure vs. Confident
The GPTP Report
The GPTP Report provides a numerical and visual presentation of the candidate's scores on each dimension, personality type profile, and an extensive narrative report with development advice.
The Individual Report includes the following sections:
Contributions to an organization
Leadership style
Growth Opportunities
Communication style
Team Preferences
Motivation and Learning
Response to Stress
The GPTP Team Report
The Golden Personality Type Profiler Team Report helps employees gain better insight into their personal style and will help team members apply Golden Personality Type Profiler results to develop a deeper understanding of the team's strengths and growth opportunities, a better appreciation of team members' personal styles, a greater awareness of how to effectively interact with team members, and a clearer picture of how the team can make the most of everyone's talents.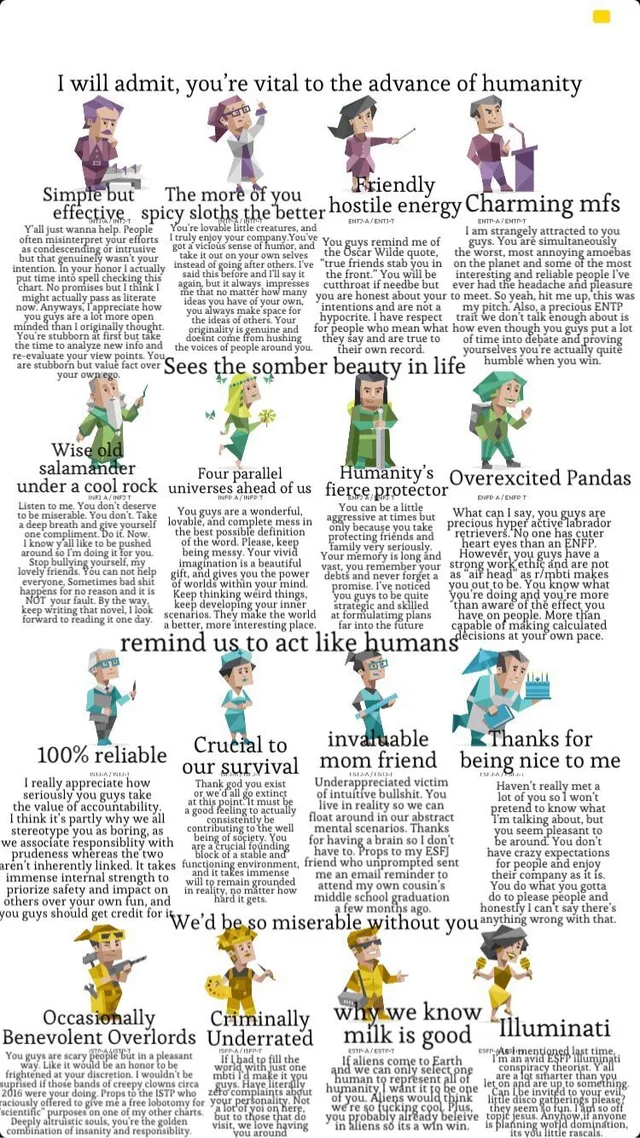 Personality types | 16Personalities
Analysts
Strategist
INTJ-A / INTJ-T
Imaginative, strategic thinkers with a plan for all occasions.
Scientist
INTP-A / INTP-T
Creative inventors, with a strong belief in the power of knowledge.
Commander
ENTJ-A / ENTJ-T
Brave, resourceful and strong-willed leaders who always find a way - or make a way.
Debater
ENTP-A / ENTP-T
Smart and curious thinkers who never turn down an intellectual challenge.

Diplomats
Activist
INFJ-A / INFJ-T
Quiet and mystical, but inspiring and relentless idealists.
Broker
INFP-A / INFP-T
Poetic, kind and altruistic personalities, always ready to stand up for a good cause.
Trainer
ENFJ-A / ENFJ-T
Charismatic and inspiring leaders who captivate their listeners.
Wrestler
ENFP-A / ENFP-T
Enthusiasts, creative and sociable free minds who always find a reason to smile.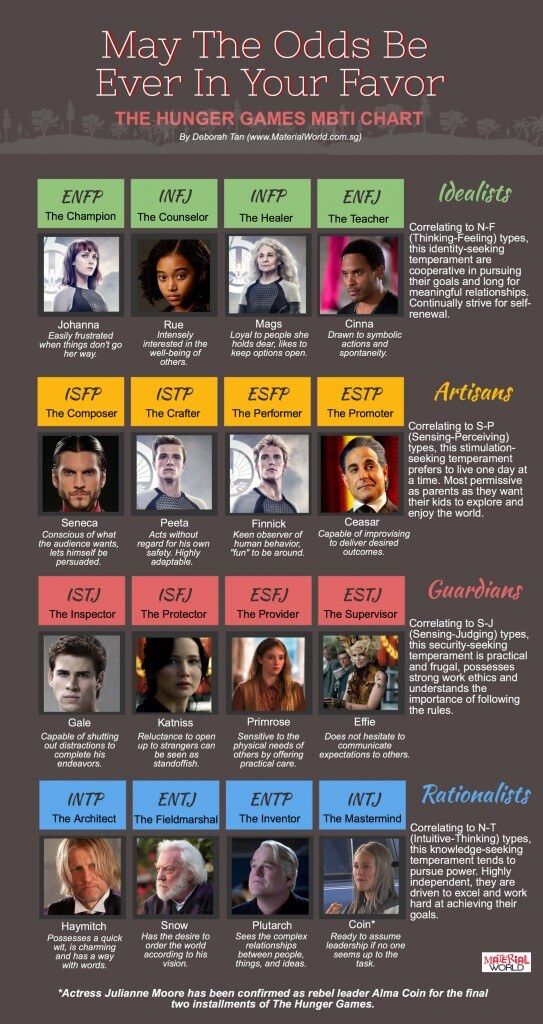 Guardians
Administrator
ISTJ-A / ISTJ-T
Practical and factual people whose reliability is unshakable.
Protector
ISFJ-A / ISFJ-T
Very responsible and kind protectors, always ready to protect their loved ones.
Manager
ESTJ-A / ESTJ-T
Excellent administrators, unsurpassed specialists in process and people management.
Consul
ESFJ-A / ESFJ-T
Extremely caring, sociable and popular people, always ready to help.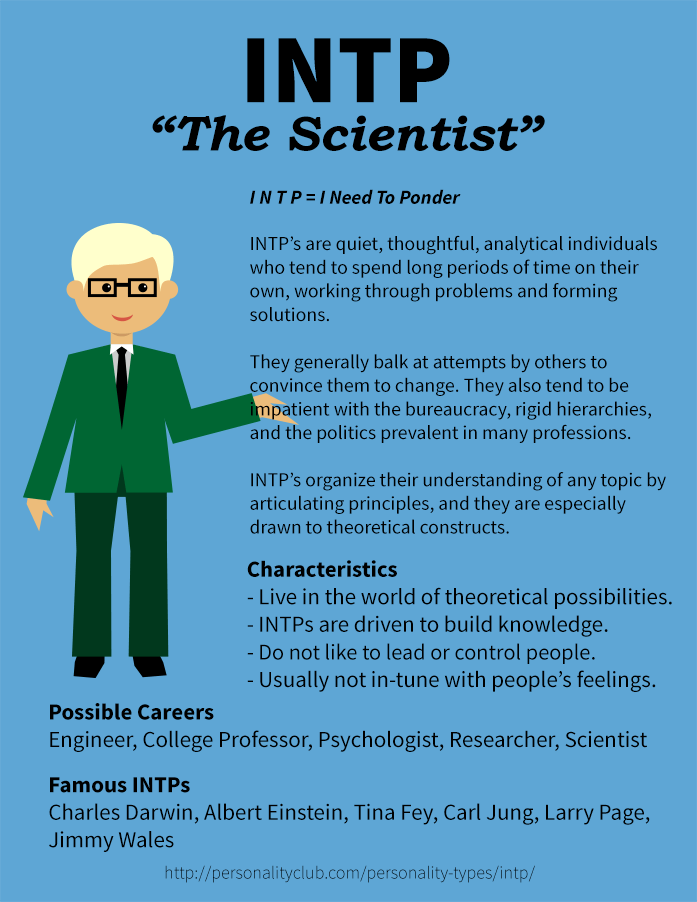 Seekers
Virtuoso
ISTP-A / ISTP-T
Brave and practical experimenters, masters of all kinds of techniques and tools.
Artist
ISFP-A / ISFP-T
Flexible and charming artists, always ready to explore and experience something new.
Dealer
ESTP-A / ESTP-T
Smart, energetic and very receptive people who truly enjoy risk.
Entertainer
ESFP-A / ESFP-T
Spontaneous, energetic and tireless merry fellows - where they are, it's never boring.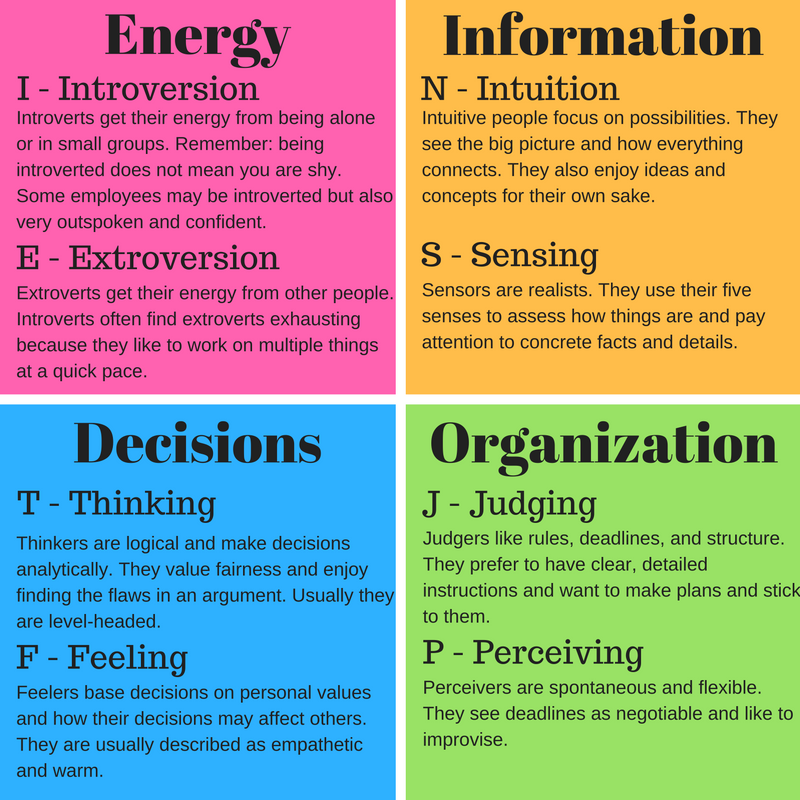 10 personality types as tips for choosing interior design
Personality is more complex than trends. Therefore, what seems beautiful and fashionable to one may be ordinary or even repulsive to another. And it's normal to focus on your interests and tastes, and not on what fashion dictates, especially when it comes to the space where a person relaxes - about his house.
Publication date: 06/30/2022
How the works of psychiatrist Carl Leonhard help to choose interior design
Experts' opinions about trends in interior design may differ, but the main guideline is still a person's individuality. But it happens that it is difficult for the owners to decide on the wishes. For example, they cannot choose the right colors and textures, or there are disputes in the family about what style to decorate the rooms.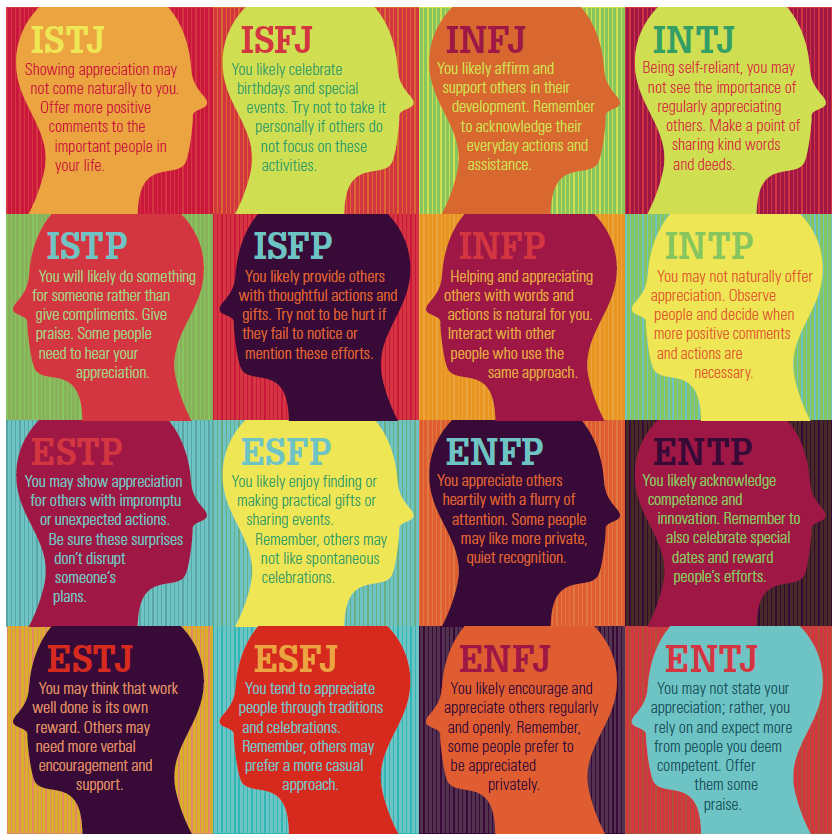 To solve this problem, designers sometimes turn to the writings of Carl Leonhard, a German psychiatrist who formulated 10 personality typologies. Leonhard divided people into groups based on their behavior in specific life circumstances and perception of the world around them.
10 Archetypes of Karl Leonhard
Let's take a closer look at Leonhard's archetypes - briefly describe the features and highlight the interior styles that are most suitable.
1. Demonstrative: hysterical "artist" type
Such people love to attract attention, they are bright, quickly find a common language with people and are very charming. Of the minuses - a quick-tempered character, a frequent manifestation of laziness. To please the "artists", you need to offer them unexpected solutions. For example, combine loft or steampunk style with kitsch style in the interior. For example, hang a mirror in a gilded baguette on a wall with a rough finish.
ShutterStock
2.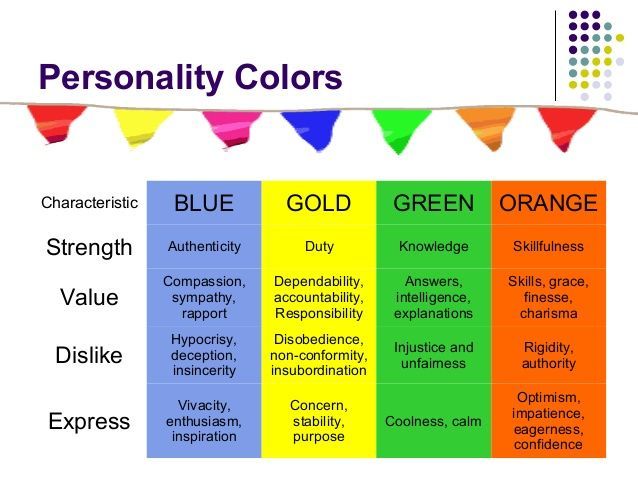 Pedantic type
Representatives of this archetype are accurate, consistent, and do not like surprises. Typically, such people appreciate conciseness and rigor in the interior so that the space is not overloaded. Therefore, minimalism or high-tech styles are suitable for a pedantic personality type. They just mean monochrome and neutral shades of the interior.
ShutterStock
3. Stuck personalities
These people do everything thoroughly, without haste. It is important for them that what they have created is forever and does not let anyone down. Such individuals often choose interiors that resemble royal chambers, because it is important for them that the house reflects their status. They can choose both classic kitsch, when there is a lot of brocade and velvet in the decor, and stylish minimalism with expensive materials and bright accents.
4. Hyperthymic or choleric
Such people are mobile and sociable. Boredom is the worst punishment for them, including in the interior.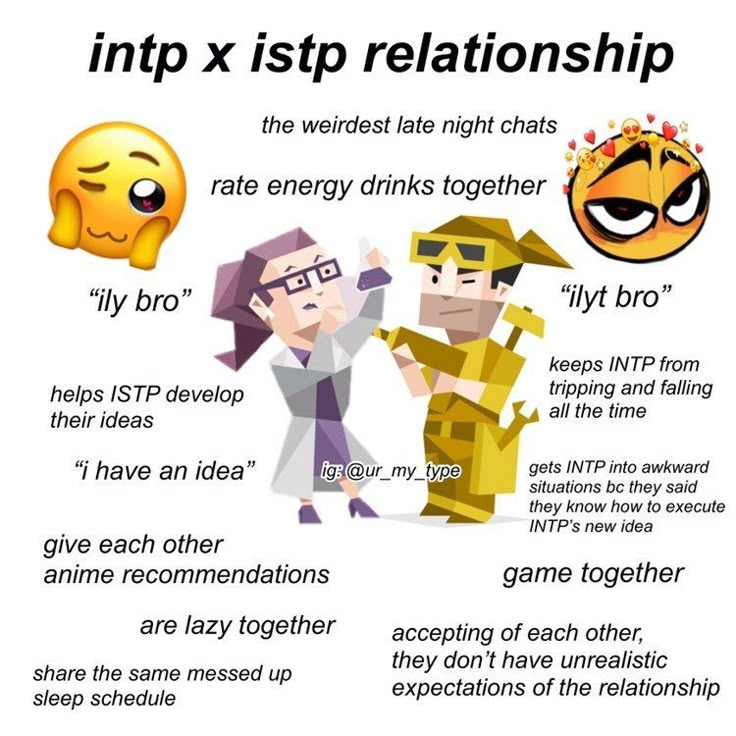 Therefore, it is important for choleric people to surround themselves with bright pieces of furniture and shades. Provence, ethnic, cinematic glamor or art deco styles are closest to their liking.
On the photo is the Gorm sofa, divanchik.ru
5. Distimist, or pessimist
From the very name of the archetype, it is read that such people are often gloomy, serious and not particularly easy-going. Dystimics have a negative attitude towards bright and super trendy interior items or furniture. Of the styles, minimalism, hi-tech, and in rare cases steam-punk, but also possible, most of all respond to their mood.
ShutterStock
6. Exalted or impressionable
These people, on the contrary, remain naive all their lives. These are also called "the soul wide open." Therefore, with a high probability they will be pleased to live in an apartment decorated in the style of shabby chic, rustic or medieval art nouveau.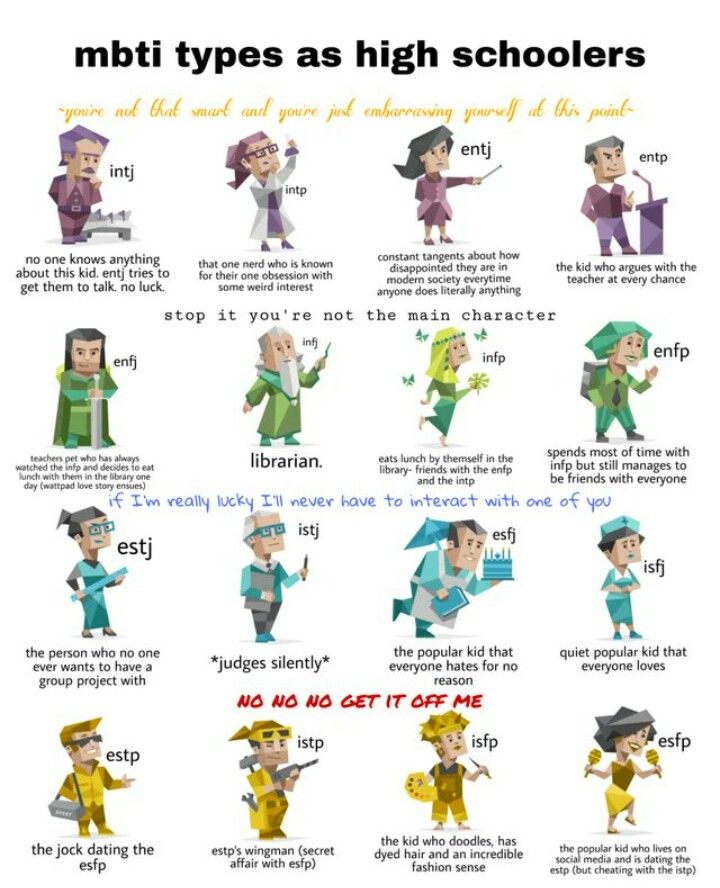 The latter will remind them of their favorite fantasy setting.
ShutterStock
7. Alarm
It is important for an anxious personality type that there are cozy nooks in the house. For example, a decorated balcony, a dressing room or a small office. From the materials they like everything natural, and from the styles closer to Japanese or Japandi - a mixture of Scandinavian and Japanese.
ShutterStock
8. Emotive
People of this type are sensitive, you can always count on their support. Emotive personalities are good friends, it is important for them that everyone is comfortable in their house. Therefore, the interior should be beautiful, but relaxed. Ethnic style or Provence is ideal for their needs.
ShutterStock
9. Extroverted type
People who love life in all its manifestations. Extroverts do not like to burden themselves with unnecessary problems.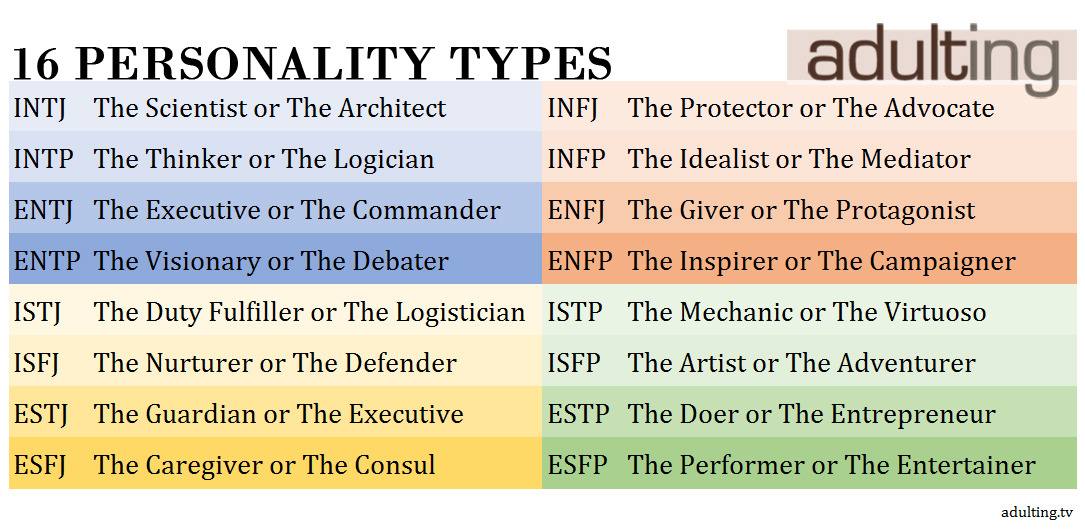 Their motto is: "The simpler, the better." It corresponds to loft styles or industrial design.
On the photo is the Garda sofa, divanchik.ru
10. Introverted type
Complete opposite of the previous type. These are intellectual people who love to get lost in their thoughts and need to be quiet most of the time. They like muted shades and classic restraint. Introverts may like decadent or retro styles.
ShutterStock
If there are signs of several archetypes
If you have found a match for several archetypes, this is normal. Human behavior cannot be static - it is impossible to always be happy or sad or want everyone's attention. Therefore, everyone transforms the domestic space, depending on the mood. As a result, housing becomes a reflection of internal states at different intervals of time.
Archetypes that resonate more are an excuse to experiment with interior styles, play with existing furniture and accessories to make everything sound in unison, and get rid of things that ended up in the house by accident.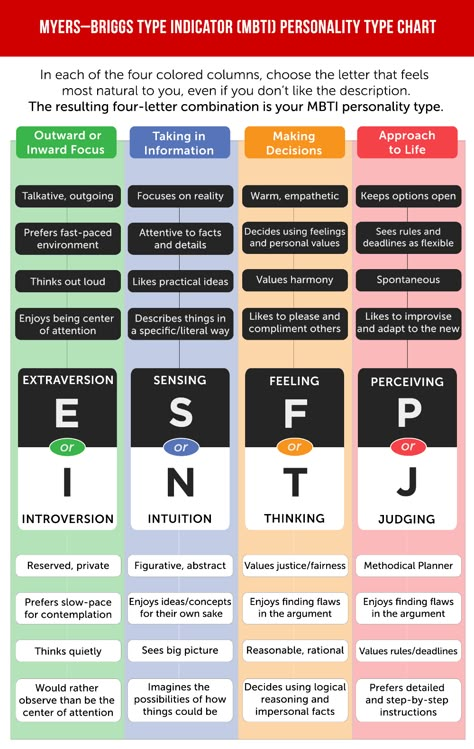 Representatives of different archetypes of Leonhard have certain tastes in colors, as well as in decor and furniture. Therefore, when choosing a sofa - an integral element of any interior - everyone will rely on their own criteria of beauty and aesthetics.
For example, people of the "stuck personality" archetype will choose a large sofa in royal colors - gold or purple, with lots of pillows. In a completely different way, people of the "introverted" archetype will want to decorate their home. They like muted deep shades of blue, green, gray and clear compact forms.
In the photo is the Elton sofa, divanchik.ru
The site Divanchik.ru has a large selection of sofas for every taste. So whatever your archetype, you can find your perfect sofa here with a record-breaking 5-year warranty and free shipping.
Advertising
You may like these articles:
Wallcoverings inspired by the superhero saga - including outdoor
Wall&Deco designers were inspired by the aesthetics of Smallville and Gotham.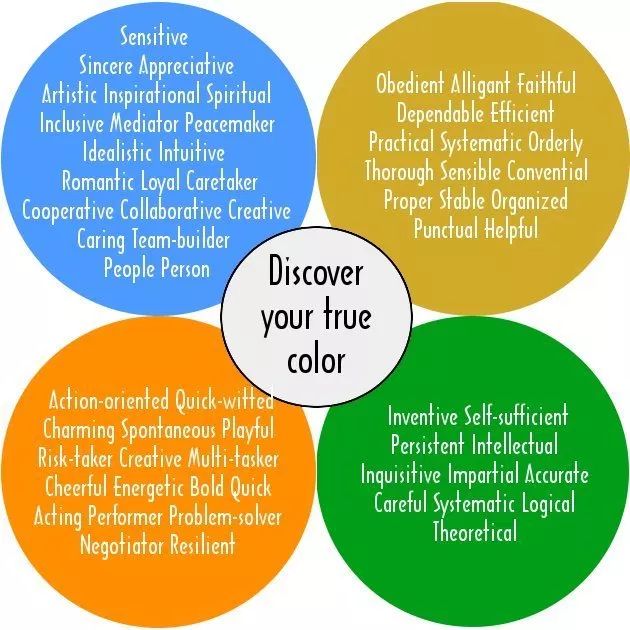 #News
48 Russian Antique Salon & Lifestyle "Interior Art"
On November 23, Gostiny Dvor will host the opening of the most important event in the cultural life of Russia - 48 Russian Antique Salon & Lifestyle "Interior Art", which unites all areas of collecting and represents world furniture, interior and textile brands from famous designers.
#News
How architects transformed an apartment for a mother and two daughters
Ilya Kotelnikov and Maxim Pavlenko from the Art Ugol studio designed a four-room apartment in one of the new buildings in Moscow for a family with two children. The result was a stylish, comfortable, consonant with the time interior, which will be relevant for a long time.
#Interior #Apartments #Functional #Moscow
How to Liven Up a Neutral Interior with Textures: 16 Relevant Items
Monochrome interiors suggest similar content.