Find your words
Depression Awareness & Help | Find Your Words
Main Content
How are you?
Offering support and asking for help are more important than ever. And if you or someone you know is struggling, please reach out now.
It's okay to not be okay.
Depression and anxiety are a normal response to stress. Use our self-check tool to see how you're feeling and what you can do to feel better.
Presence of Mind increases mental health awareness and ways to prioritize your well-being. Learn more via our three interactive videos.
Get started
'We're in this Together' by Mike Fudge. Original mural location in 427 E. Colorado Ave., Colorado Springs, CO. 2018
Feeling depressed?
If you think you may be depressed, our self assessment tool can help you find the words to talk to your doctor.
Take the assessment
How to talk about depression
It can be hard to talk about how depression feels – and it's different for everyone – but talking with someone you trust is an important step in feeling better.
How to help with thoughts of suicide
If you think someone you know might be considering suicide, don't wait – talk to them about it now. It can help save their life.
Spread the message
You can help end the silence around mental health. Show your community it's okay to speak up with our videos, stories, artwork and more.
'Out of the Shade' by Blaine Fontana. Original mural location in 412 S.W. 2nd Ave., Portland, OR. 2016 – 2017
Let's talk about it
Words of encouragement can really make a difference. Be inspired by stories from people with lived experience of mental health conditions and messages from people who love and support them. Find more ways to share your words in our Support Center.
Let's talk to one another

Some people may take mental health for granted or put it aside, but mental health is something serious and we should talk to one another and make sure we are all ok.

View more PSAs

Have the conversation

If you think someone is struggling with feelings of depression, talk to them now. It can make a difference.

View more PSAs

Be there for your kids

We know talking to children about mental health can be hard. Check out our tips to help make it easier.

Read related articles

Keep checking in

All it takes is a text or phone call. Let your friends and family lean on you.

View more PSAs
About
Mental health matters, and we should talk about it — just like we talk about physical health.
Find Your Words is designed to make it easier to open up about mental health and empower more people to ask for help, take action to help themselves, and support others.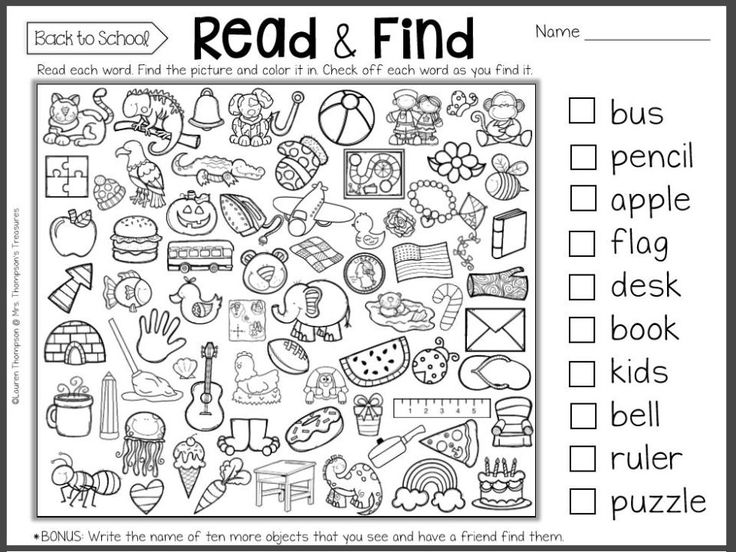 As one of the nation's leading health care providers and nonprofit health plans, Kaiser Permanente understands the connection between mental and physical health, and the importance of caring for the whole person.
Now more than ever, we all need support to stay balanced, build resilience, and feel mentally and emotionally strong — whether it's clinical care, social support, or simply practicing self-care.
Together, we can create a culture of acceptance and support — and help end stigma for good.
Learn more about mental health and wellness at Kaiser Permanenteexternal
Presence of Mind Interactive Video Series
Main Content
The Presence of Mind interactive video series provides the tools to manage your mental health and well-being and support your friends when they need it most.
The Presence of Mind interactive video series provides the tools to manage your mental health and well-being and support your friends when they need it most.
Part 1
Presence of Mind:

Mental Health Matters

By making your mental well-being a priority, you'll see a positive impact on your life.

Press play

Part 2
Presence of Mind:

Helping Others

Talking openly about mental health and wellness with others can make a big difference.

Press play

Part 3
Presence of Mind:

When to Get Expert Help

It's important to know the signs for when someone's situation might need expert help.

Press play

Part 4
Presence of Mind:

Understanding Addiction

Addiction is a health condition that can be treated, so it's important to speak up if you or someone you know needs support.

Press play

Part 5
Presence of Mind:

Healthy Gaming vs.

Gaming Overload

Understand the difference between healthy gaming and gaming overload to support your total health.

Press play
Press Play on Mental Health
Find words - games online for free
Find words »
Feelwords
Words from word
Popularity: daily, all time | Alphabetically | By addition
WORDS FROM LETTERS

Look for letters that can form at least some word. There are few letters, but there are many words to put together. Please note, time is limited!

WORDS FROM LETTERS 2

Letters are arranged in a 7x7 square table. Try to come up with and make up as many words as possible from them in the allotted time. nine0011

COMPOSE WORDS FROM WORD

What words can be formed from the letters of the word "routine", for example? Think and write them in the lines. And there are 42 such donor words here. Go for it!

COMPOSE WORDS FROM WORD

An unusually long and exciting marathon, friends! The game has 630 words. Each letter can form a series of words. Can you find all these words?

CROSSWORD: WORDS FROM LETTERS

In front of you is a wheel with letters and a mini crossword puzzle made up of several words. All these words consist only of those letters that are on the wheel. nine0011

GUESS WORD 5

It is necessary to guess the word conceived by the program (one of more than 4000) from five letters. Enter your words by analyzing letter matches.

WORDS FROM WORDS 14 New

Continuing the game series popular in narrow circles, we are releasing the 14th part of the game with a set of another 40 words. Spell it out!

GUESS THE WORD

Several of these letters must be placed in the correct sequence and get a word that matches the description proposed by the game. nine0011

WORDS FROM WORD 3

We continue to practice erudition. A series of 42 words is waiting for you to make every possible word out of their letters. The base is certainly not perfect..

WORDS FROM WORDS 8

Native, hawthorn and many other words this game will offer you to compose other words from their letters. And there are 40 in total.

WORDS FROM WORDS 4

Do not swear, dear players, if you don't find some words here - the base is not perfect. Pass the time by making words out of others. nine0011

WORDS FROM WORDS 5

Let's analyze, for example, the word "treatise" and make words from its letters: track, container, act, cancer, carat and a few more. Good vocabulary training.

WORDS FROM WORDS 11

We invite you to an exciting game where you need to make up others from the letters of one word. This is already the 11th part with a new set of 40 levels.

GUESS WORDS New

Subject of words: Food, Transport, Animals, Sports, Clothing, Body parts. For each wrong letter, a part of the cookie is broken off, and there are not many of them. nine0011

FILWORD 12/11/18

Remember and look for some words on the topics: cinema, sports, food and drink, nature and travel. Each group has 80 words.

VOCABULARY MARATHON

Simulator for those who study English. Make up words from the given set of letters, connecting them in the right sequence.

WORDS FROM WORDS 13

Try to make all kinds of words from the letters of the words of the 13th series of the game. There are only 40 of them. Here are some of them: self-defense, boarding, lamb ...

WORDS FROM WORDS 12

In the 12th series of the game: undergrowth, excess, mosquito, little man, wire . .. and 35 more words to make other words from their letters.
123456
New
BIRD FILWORD
FILWORD INFORMATICS
FILWORD METEOROLOGY
FILWORD: STARS AND CONSTELLATIONS
FILWORD PLANTS AND FLOWERS
FILWORD: COMPUTERS AND INTERNET
nine0003 FAIRWORD FAIRY TALES
FILWORD TREES
About word search
Find words online is an opportunity to test your ability to quickly and accurately respond to a variety of non-standard situations. The results of the "gymnastics" of the brain, which develops its flexibility and plasticity in seemingly uncomplicated games and puzzles, will be appreciated in everyday reality.
The service presents games divided into categories according to such features as popularity, alphabetical order, order of addition (direct and reverse). nine0011
The vast majority of the presented word search games are collected in different countries of the world and are completely free for site visitors.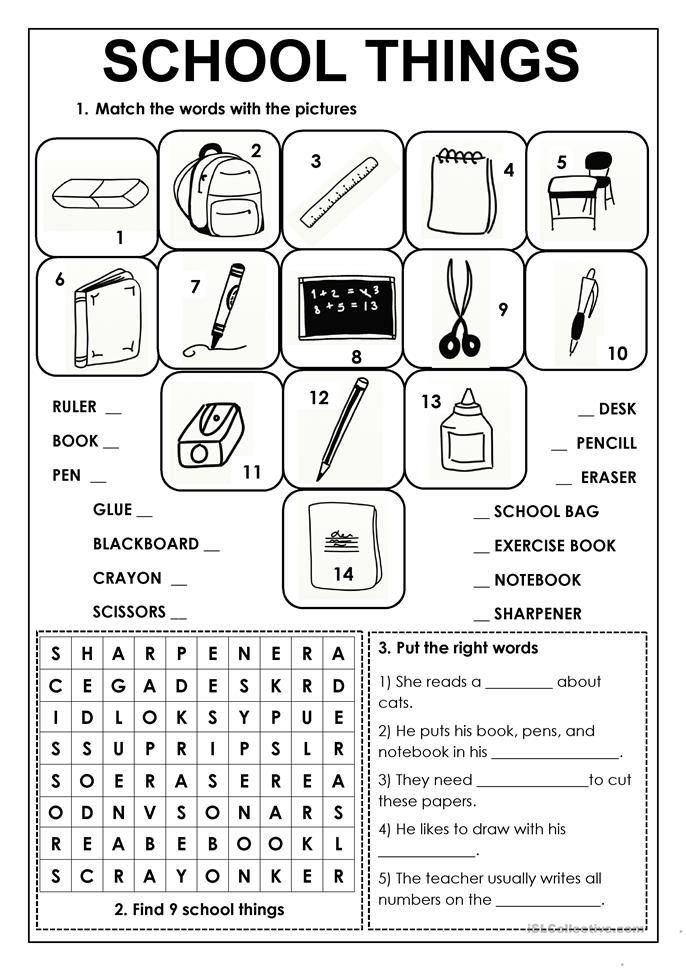 A variety of topics will captivate even the most skeptical in relation to the world of games and a casual visitor. And the graphics that attract with their clarity, melodic and twisted scenarios will captivate the most demanding players.
Here you can find flash games, participation in which can be carried out online, without installation and download. The total number of free games reaches 2,240 options, among which fans can find their favorite mahjongs, balls and much more. And fans of learning English will surely enjoy the games with the search for words in English. nine0011

There are 104 games in the "Find words" section with an average rating of 3.96 (Total votes: 2377).
Game catalog
New
Balls
Mahjong
Three in a row
Solitaire games
Puzzle
Tetris
Zuma
Find words
Logic
Hidden Object
Quests
Racing
Cards
Walkers
Sports
Business
Shooting games
Billiards
Spot the difference
Video
Puzzles
Protection and Defense
Strategies
Tanks and Tanks
Flyers
Crosswords
Dress Up & Hairstyles
Trucks
Find numbers
Casual games
nine0003 Jokes and cartoons
Games for two
Games for girls
Fighting
Prepare food
Makeup and Jewelry
Parking lot
Animal care
Children's games
Divination
Find letters
Coloring pages
Angry Birds
Monster High
New Year's
For tablet
All genres
Random
News
New for 24. 12.22

24.12.2022 23:40

New for 23.12.22

23.12.2022 23:40

News Archive

9000
Cheat codes for games

Collections

games and tasks for the development of thinking

Entertaining mathematics / Games for the development of thinking nine0011

Tasks of this type teach the child to highlight the essential features of objects, to abstract and generalize, and help develop logical thinking. There are more than 5500 logic puzzles on LogicLike!

Try the LogicLike course in a playful way!

Choose an age to start

nine0014 4-5 years

6-7 years

1-2 class

3-5 class

6-9 grade

nine0014 15+ for myself

In the tasks "Extra in the row", "Who is superfluous here", "What is superfluous" in the group there is someone or something with a clear difference from other elements of the set. It is necessary to determine the most significant feature common to all objects except one.

"Find the extra word"

To answer which word is superfluous in each group, you need to guess which feature unites the rest among these words. nine0011

Sample task: sofa, wardrobe, lamp, table.

Encourage your child to think aloud!

Answer example: Extra lamp in this row. Because a sofa, a wardrobe and a table are furniture, a lamp is an interior item. Another possible explanation: the lamp can illuminate the room, other objects from the group cannot. nine0011

Together find the extra fourth or fifth word in each line and explain your choice.

wolf, fox, cat, bear

Show answer

The cat is a domestic animal, the rest of the group are wild animals.

summer, morning, winter, spring

Show answer

Morning is the time of day, the rest of the words in the series denote the seasons.

airplane, train, helicopter, crow, bumblebee nine0011

Show answer

The train does not fly.

kilometer, mile, millimeter, inch, kilogram

Show answer nine0011

Kilogram is a unit of mass, the rest of the words in the row are measures of length.

watermelon, strawberry, blueberry, plum, raspberry

Show answer

Plum is the fruit of a tree, other words are berries.

Students in grades 3-4 and older can easily complete a dozen of these tasks. Preschoolers and children 7-8 years old will like tasks in pictures much more.

To make it interesting for children to study, we have created and are constantly improving the LogicLike educational platform.

On the site, children develop logic in a playful way and learn to think outside the box. Do the tasks in turn with the child, and then be sure to invite him to work out on his own. nine0011

"The Fourth Extra" in pictures

Who is extra?

Choose an animal that does not fit the rest of the habitat.

Show answer nine0011

Answer:

rabbit.

Comment:
Fish, whales and seahorses live in water, rabbits live on land. nine0011

Find and explain what is superfluous

Hint: inside each fruit there is...

Show answer

Answer: nine0011

apple.

Comment:
There are a lot of seeds in apples, and in other fruits from this group - one each.

Identify the extra vehicle

Find out the answer

Answer:

bicycle.

Comment:
All vehicles in this row run on fuel, except for the bicycle.

3500+ interactive tasks

Playful lessons are useful and fun! The child develops logic and thinking playfully. nine0011

Solve online! Solve online!

You can just look at more examples of tasks or start online classes on the LogicLike platform.

Find an extra item

nine0088 Choose an extra musical instrument

See also:

Other tasks for logic and thinking in the public domain.
Tasks in mathematics for preschoolers.