Feeling the rush
Home - Feel the Rush Trials
Established in 2015 by Guylaine Doyon, Feel the Rush Trial Secretary Services prides itself on personalized and professional customer service.
Feel the Rush can offer your club complete trial secretarial services for: Agility, Obedience, Rally, Herding & Fast Cat Trials. We work with your club to make sure your trial is successful for you and fun for the competitors.
Feel the Rush offers the following trial secretary services:
If requested, Feel the Rush will assist clubs in submitting trial applications
Assist in hiring judges
Assist in travel arrangements for judges
Premium preparation
Distribute premiums
Send emails to database re: upcoming shows
Accept and process entries and fees
Keep in contact with exhibitors—returning emails and phone calls and responding to all trial inquiries
Create Google document for worker's schedule
Provide posted running orders and scribe sheets
Separate handlers with multiple dogs in the same class or jump height
All trial services completed at the trial by Feel the Rush
Post trial results (using display monitors for real-time results)
Accept day-to-day move-ups
Create labels for qualifying ribbons
Submit trial results and all necessary reports to AKC or other sanctioning organizations electronically and by mail
Complete itemized statement of all expenses and entry fees
Feel the Rush is available and prepared to meet your needs.
No job is too big or too small. Contact us for a quote.
Dec 17/18
ACNH
Amherst, NH
Bill Pinder
Oct 26
Dec 7

Premium PDF

Premium DOC

 

Agility
Online Entry
Dec 29/30
Souhegan Kennel Club
Amherst, NH
Kaboom ISC Cup
Sherry Spivey
ISC Cup Courses designed by Manca Mikec
Oct 19
Dec 22

Premium PDF

Premium DOC

 

Agility
Online Entry
Jan 7/8
ACNH
Amherst, NH
Laura English
Nov 24 @ 12pm
Dec 28

Premium PDF
Premium DOC

 

 

Agility
Online Entry
Jan 14/15
Souhegan Kennel Club
Amherst, NH
Craig Josling
Nov 23 @ 12 noon
Jan 4 @ 6 pm

Premium PDF

Premium DOC

 

Agility
Online Entry
Jan 21/22
Taconic Hills KC
Northford, CT
Sherry Jefferson
Nov 29 @ 12 noon TRIAL IS FULL
Jan 10 @ 6 PM

Premium PDF

Premium DOC

 

Agility
Online Entry
Jan 27
Souhegan KC
Amherst, NH
Ross Johnson
Dec 14 @ 12pm
Jan 18

Premium PDF

Premium DOC

 

Agility
Online Entry
Jan 28/29
ACNH
Amherst, NH
Ross Johnson
Nov 30 @ 12pm
January 18

Premium PDF

Premium DOC

Agility
Online Entry
Feb 4/5
Taconic Hills KC
Northford CT
Courtney Moore
Dec 7 @ 12pm
Jan 25

Premium PDF
Premium DOC

 

Agility
Online Entry
March 4/5
Granite State Shetland Sheepdog
Amherst, NH
Lori Sage

 

 

Agility
Online Entry
March 11/12
Cocker Spaniel Club of Rhode Island
Northford CT
Mark Giles

 

 

Agility
Online Entry
March 18/19
Taconic Hills KC
Northford CT
Craig Josling

 

 

Agility
April 21
Souhegan KC
Amherst, NH
Frank Gilmer

 

 

Agility
April 22/23
ACNH
Amherst, NH
Frank Gilmer

 

 

Agility
June 24/25
Taconic Hills KC
Northford, CT
Frank Gilmer

 

 

Agility
July 1/2
ACNH
Amherst, NH
Judy Kolva

 

 

Agility
July 1/2
Cocker Spaniel Club of Rhode Island
Northford, CT

 

 

Agility
July 8/9
Taconic Hills KC
Northford, CT

 

 

Agility
July 8/9
Souhegan KC
Amherst, NH
Lauren Kuterbach

 

 

Agility
August 5/6
ACNH
Amherst, NH
John Defilippi

 

 

Agility
August 25-27
Souhegan KC
Amherst, NH
Pam Nettles

 

 

Agility
Sept 2/3
Taconic Hills KC
Northford, CT

 

 

Agility
Nov 17-19
Biewer Terrer Club of America
Hamden, CT

 

 

Agility
Dec 16/17
ACNH
Amherst, NH
John Defilippi

 

 

Agility
Effects on Your Body and How to Manage It
Always in a rush? You may have hurry sickness.
Luckily, there are ways you can learn to step back and slow down.
If you spend most of your day racing to check items off your to-do list and feel agitated when anything tries to slow you down, then you may be dealing with hurry sickness.
You may walk fast, talk fast, and probably think that there isn't enough time in the day to get things done.
With the demands of modern life, most people are in a rush much of the time. But when you start to juggle too much at once, it can have repercussions and may signal it's time to slow down.
If you're always on the move, you could be experiencing what cardiologists Meyer Friedman and R.H. Rosenman call "hurry sickness."
Hurry sickness, coined in their 1985 book "Type A Behavior and Your Heart" isn't an actual medical condition, but it's known as a sense of excessive time urgency.
You may constantly feel rushed or anxious and have a feeling of urgency to get things done when there's no need.
When you're chronically in a hurry, it can mentally and physically affect you.
In fact, Friedman and Rosenman found that hurry sickness was a component in type A personalities and may lead to stress-related heart issues.
A 2010 study that consisted of 442 people in Basra, Iraq, found evidence that people associated with Type A personality had a significantly increased chance of hypertension.
The first step to slowing down is learning how to recognize when you're moving too fast.
Here's what hurry sickness may look like:
rushing through tasks
feeling irritable when there's a delay
interrupting or talking over people
running through your "to do" in your head
treating everything like a race
always feeling behind schedule
continuously multi-tasking
always having a sense of urgency
The overwhelming anxiety and stress that you feel from taking on too much may play a role in how you mentally and physically feel.
When this happens, you may notice physical health effects, such as:
fatigue
headaches
low immune system
When you're always in a hurry you're more likely to neglect your self-care practices, which can contribute to the physical and mental symptoms you may feel.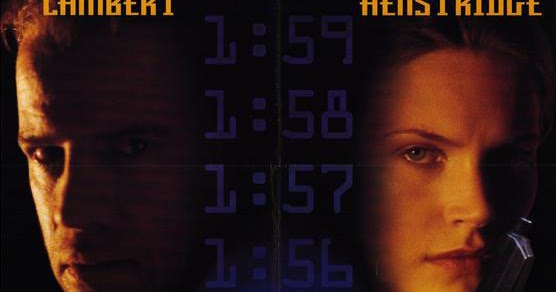 When your brain is programmed to constantly be on the go, the sheer thought of slowing down may seem impossible. Consider these strategies to help you get out of the habit of rushing to get things done.
Embrace mindfulness
Consistently pushing yourself to meet a deadline or get things done even when it's not necessary can put stress on your mind and body. Mindfulness can help focus your attention on the here and now.
When you're used to multi-tasking, you're used to completing several tasks at once which could mean your mind is going in a million different directions. Mindfulness will help you focus on the present moment, one task at a time.
If you experience an overwhelming feeling while multi-tasking, consider directing your awareness to your breath and your thoughts. Thoughts may come and go and that's okay, if you feel safe you can observe your feelings without judgment.
This mindfulness strategy is always available to you and may help you focus on the present moment.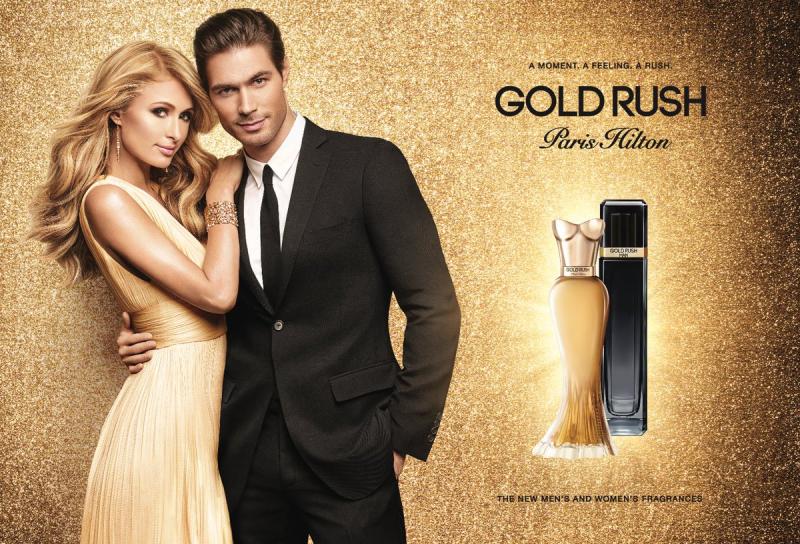 Mindfulness takes practice, but in time you'll get there.
Practice self-care
Spending your day always in a hurry may also mean that you're neglecting your self-care.
It can be helpful to build self-care into your everyday routine. While your new goal may be to not have as many tasks on your plate, consider treating self-care like you would a doctor's appointment and pencil it into your schedule.
You can use this time to do things you enjoy, whether it's getting a massage or being with friends. Doing what brings you comfort and rest is completely up to you.
Prioritize your tasks
Ask yourself, "what is time-sensitive and what can wait?" Prioritizing your tasks may be hard at first, especially when you're dealing with hurry sickness, and you feel like everything is equally important. But in time, it will get easier.
Try and focus on the essential things and set aside or delegate the other things that are trivial or don't need your attention right away.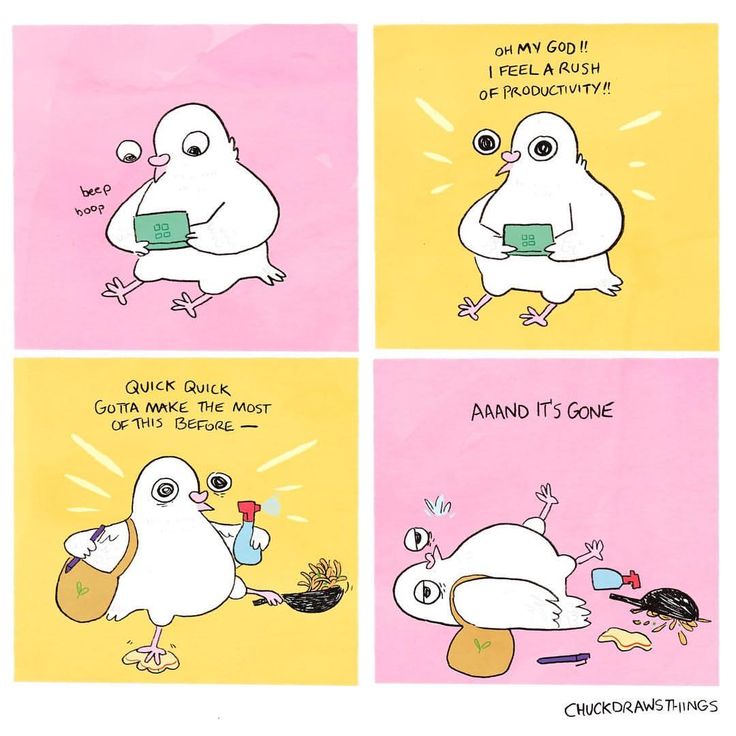 You'd be surprised at how many things you can pass off to other people or that aren't that necessary.
Set boundaries
If you have a hard time saying no when someone asks you to take on something, then you should consider setting clear boundaries for yourself.
Accepting more responsibilities than you can handle might be what led you to experience hurry sickness. To manage this and adopt a slower living lifestyle, being persistent with setting boundaries for yourself may help.
Consider the following tips to help you establish clear boundaries:
learning to say no
being assertive
taking on only one task at a time
Think about saying yes to the things that you want to do, and no to the things you don't.
When you treat everything like it's an emergency even when it's not, you're putting stress on yourself, which can lead to feelings of mental and physical exhaustion.
Consider practicing the following strategies to help you slow down.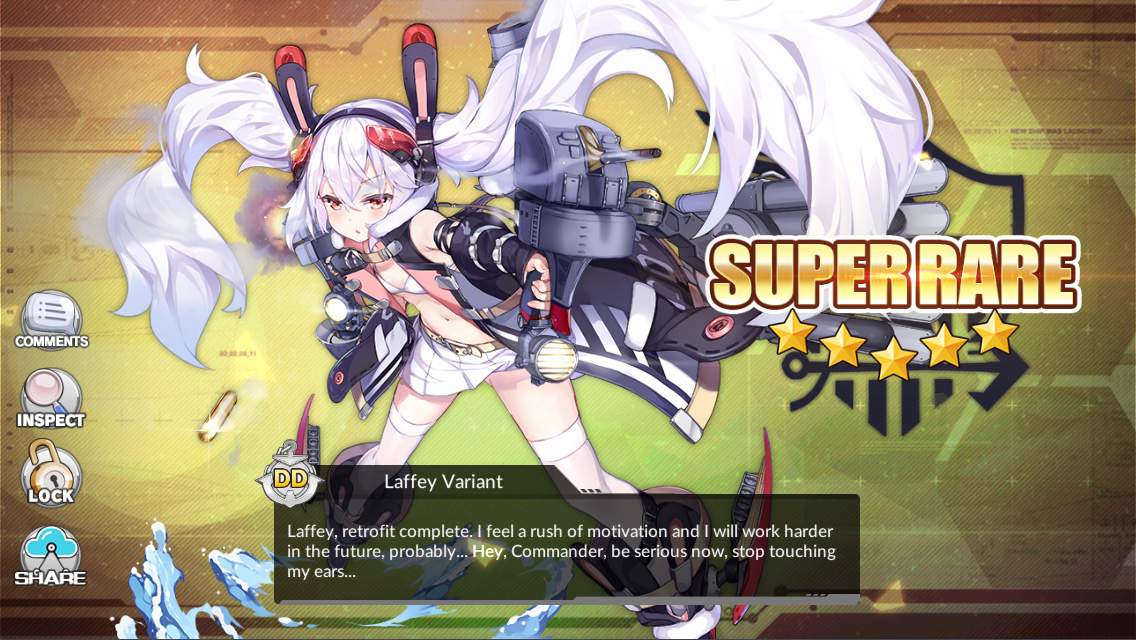 mindfulness
self-care
prioritizing
setting boundaries
If you feel like it's too hard to break free from your patterns on your own, know you're not alone and people are there to help and support you.
Consider speaking with a therapist to help you put together a plan to cope with hurry sickness and create a lasting change in your life.
Echo of the European Championship 2022. Sara Ristovska: "When I return to CSKA, I always feel a surge of energy" - Handball. Quick Center - Blogs
This post was written by Sports.ru user, every fan can start writing (you can do it here).
Right winger CSKA is the only representative of the Superleague at the recent European Championship. The North Macedonia national team dropped out of the fight after the very first round, but at the same time, in the game with the Netherlands, Sara Ristovska became the team's top scorer, and in general, she looked decent, throwing beautiful balls.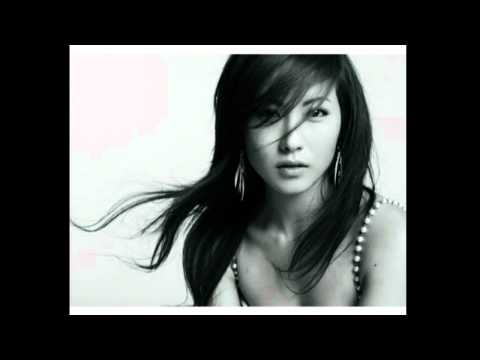 Now it's club business again. Before the match with Zvezda, the Balkan handball player answered questions from BC.
— We won't actively raise the topic of North Macedonia's rapid departure, which is painful for you... Nevertheless, you definitely shouldn't call your performance a failure, at least they played well with the Romanians!
— Thank you for your understanding. It's best not to talk too much about it. Of course, I expected more from our game. Nevertheless, I am glad that I took part in a major tournament. It is an incredible atmosphere and at the same time a great honor to play at home in Skopje. My family, my friends and teammates - when you see them all, it's, you know, an inexplicable feeling. So I continue to dream of a new call to the national team. And I will calm down only when it happens.
European Championship 2022. Sarah Ristovska: "It was a wonderful experience. I waited 10 years to live this moment"
- Your team had a very difficult preliminary group C, where France, the Netherlands and Romania were placed together with you.
— We knew who we were playing with, we were preparing for it. Such teams have vast experience of participating in top tournaments, they have rich handball traditions. I can confirm that the group was incredibly difficult for us. I can say frankly: getting into such a company is a priori a bad fate. Okay, but we got a new experience.
I'll tell you one thing. I saw that my teammates were fighting with all their hearts. If we want to achieve more at the level of national teams, we must go to this step by step. And we won't stop!
— How would you rate the choice in terms of the symbolic team of the tournament? Do you have a personal option?
— I agree with the organizing committee in choosing the team of stars. Everyone did a great job at the championship and showed a high quality game. In the place of the right extreme Montenegrin Radicevic (as well as the Hungarian Kluiber in the position of the right welterweight) are worthy of all praise. In general, I'm sure handball fans enjoyed the championship.
There was something to see.
At the edges, for example, speed training, physical condition in general, percentage of implementation and spirit are important now. The emphasis should be placed not only on creative actions, but also on defense. Well, give the game one hundred percent. By the way, all the right sides this time were perfectly prepared, the left-handers played at a high level.
— How would you rate the organization of the tournament?
— I would like to once again thank the Handball Federation of North Macedonia, which took over the organization of our part of the European Championship. To all the people who are constantly working. For the entire host country, it was an opportunity to see old friends, to feel the holiday.
- Who did you worry about in medal matches?
— To be honest, my sympathies were with Denmark. I was worried about her in many ways because my former teammate Katrin Heindal plays there. Of course, Norway has more experience of participating in such finals, so the final victory after lagging behind in the score during the game did not surprise me.
As for Montenegro, the girls are just great. They made it clear throughout the championship that they were going for medals. My personal respect to them for winning bronze.
European Championship 2022. The final. The princesses are Danish, but the queens are still from Norway!
— You can't cancel the decision of the EHF, but is it fair to inflate the European Championship to 24 teams? That's already half the continent!
- Let's wait and see. I think it will be something new and interesting. It will give some countries the opportunity to qualify for the final part of such a major event for the first time.
Echo of the European Championship 2022. Lyudmila Bodnieva: "Of those who did not get into the prizes, the Swedes liked the most"
- When you returned, the girls from CSKA asked how it was?
— We talked a lot about the championship. Everyone was very happy for me that I went there, but at the same time they were upset that they themselves were out of the tournament.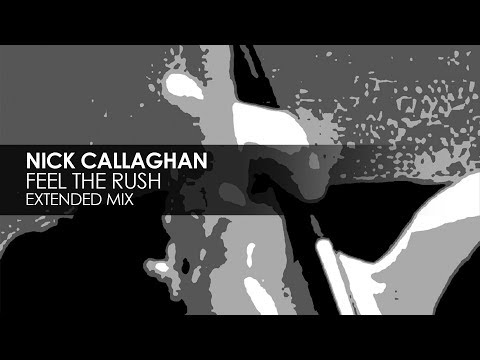 Although there were telephone conversations throughout November. I stayed in touch with them all the time that I was away home.
— Is it hard to return from the national team to club business?
Olimpbet Superleague. With Mikhailichenko and Skorobogatchenko in the line-up: in the only match on Thursday, CSKA will host Zvezda
- For me, this is not a problem at all. We get used to it, because sometimes we have to pause in club affairs and enter into a different direction. But the time when they call me to play for the national team is priceless. When I return to Moscow, to CSKA, I always feel a surge of energy, a new motivation, and it is easier to focus on training and matches.
I have been living in Russia for almost 4 years. And all this time there are no difficulties in terms of changing the environment or training regimen. I know what is expected of me in Macedonia and here in Moscow. I am already quite a mature person, an experienced athlete, and therefore I do not experience problems from changing places and tasks.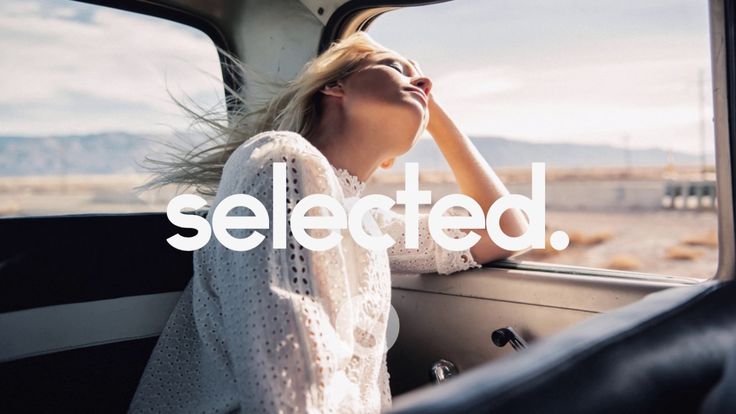 Dmitry Lyubimov
Photo: 24rakomet.mk; press service of CSKA
The latest handball news from all over the world is always available on the website of the "Quick Center": handballfast.com
IGRO in October 2022 / IGRO
IGRO in October 2022
IGRO in October 2022
In October, the sky is purple at dawn. A wet wind blows from the mouth of the Neva: it blows a wave, swings lanterns on poles, and plucks the last leaves. A rare passer-by walks the dog, and both want to get home as soon as possible. On the pier, a line of ducks froze - they look at the black water. On such a morning it is good to run along the embankment, feeling a surge of strength and a desire to work. October is the time of power.
This month we worked on the widest range of topics. Our corporate clients have ordered Mastery of Persuasion, Customer Service, Public Speaking, Business Correspondence, Effective Communications, and Regulation Obliges.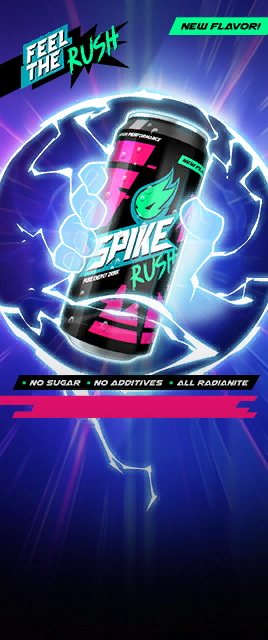 I must say that there were especially many programs on etiquette. For a variety of audiences. Not only the skill and charm of Anna Wall, who knows this topic like no one else and knows how to effectively present it, play a role, but also the demand in our turbulent times for just such programs - instilling confidence and the ability to keep oneself within limits).
New ones have been added to our regular customers - this is RTK-service (a Russian system integrator operating in Russia, the CIS countries and Europe), WE-ON Group (design), Sarstedt (consumables and equipment for medicine and science), Alfastrakhovanie (the largest private insurance company in Russia). We are grateful to our partners for choosing IGRO.
October's projects include a large training course for Salym Petroleum Development, a project that combines online and offline training with individual work and Telegram chat. Presentations for the Moscow Chamber of Commerce and Industry and the Association of Nurses of Russia.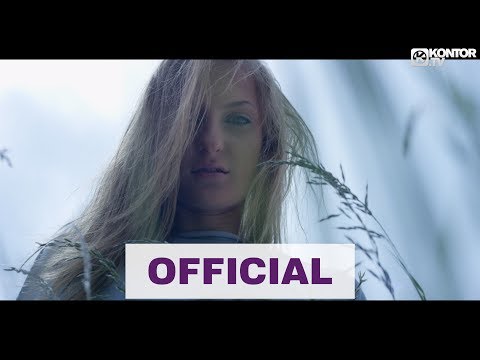 Ours were also noted at the conference of veterinarians, where the best of the best gathered - friends of our beloved animals. By the way, IGRO has owners of cats and dogs, and one home-grown bird lover who made a feeder and feeds tits, finches and jackdaws.
Bright, unforgettable, according to the participants, were open voice and oratory programs. It was impossible to leave!
Dozens of master classes and individual consultations complete the picture of a working October. What do you remember about your personal life?
Anna Kovsh. The second part of "Three Fat Men" in the BDT is no less amazing than the first. But I had to watch "under the dome", because tickets must always be bought in advance. But much closer to me than last time was the tightrope walker Tibul. Yes, and my old and long-outdated theater binoculars were almost as happy as I am :)
Igor Rodchenko. Sometimes I walk to work. This is my favorite activity. The earphones fit snugly in the ears and are very comfortable.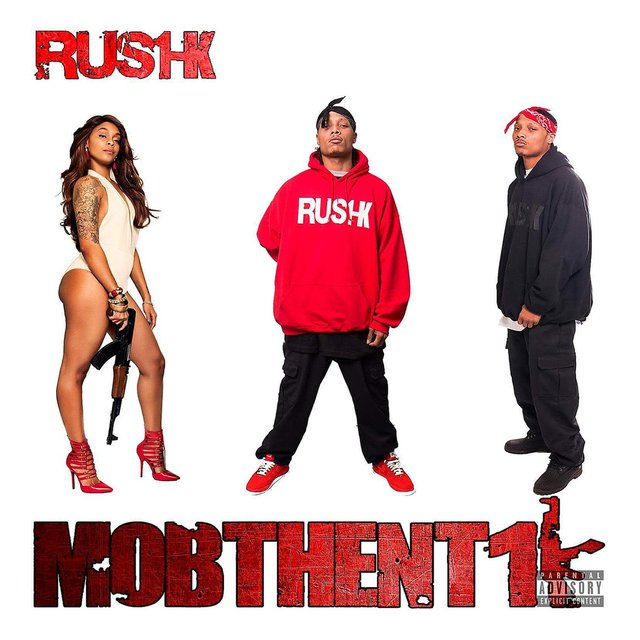 Comfortable shoes are on my feet, and with a quick step I reach the office in an hour. At this time, I listen to lectures, various ones - on the history of culture, painting, I listen to literature performed by excellent readers. I walk along the avenues and the embankment, and I see my autumn city - I admire it. October is always a month of learning for me.
Irina Rodchenko. Finally, you can go with your son to "adult" performances! We started with our favorite BDT, chose "Player" with Svetlana Kryuchkova. There was an indirect reason for this: Rammstein sounds in the performance, which David is now passionate about.
For a better understanding, the guy read Dostoevsky's The Gambler at the end of summer, swallowed it in a couple of days.
And to my joy, the whole performance sat, glaring at the stage, laughing, wondering and admiring. And then a couple of days discussed excitedly.
Maria Gutsunaeva. October does not please us with the weather, or maybe it seemed so to me, but when it is gray outside the window, you really want to plunge into books.