Feeling bad all the time
Causes, treatment, and when to see a doctor
A person may feel sick due to a short-term issue or as a result of a chronic condition. According to the Centers for Disease Control and Prevention (CDC), as of 2019, around 60% of American adults had at least one chronic or long-term condition, and 40% had two or more.
Below are some common reasons why someone might feel sick, plus their symptoms and how to treat each one.
infections
digestive disorders
immune conditions
anxiety
chronic stress
lack of sleep
diet
alcohol, drugs, and medications
pregnancy
Infection
Bacterial, viral, and fungal infections can all cause a person to feel sick. Food poisoning is a common reason that a person may feel sick.
However, infections can also spread through other means. People may be more at risk of catching an infection if they:
work with children
work in the healthcare industry
live in close quarters with other people, such as in dormitories
travel a lot or use public transportation frequently
Learn more about the types of infection here.
Treatment
Infections such as food poisoning will typically resolve independently with rest. If someone experiences vomiting or diarrhea due to infection, they must ensure they drink plenty of fluids.
A person can reduce their risk of infection through
proper food preparation and storage
frequent handwashing
covering the face when close to someone with a contagious illness
using hand sanitizers
Digestive disorders
Many common digestive disorders can cause a person to feel sick. These include:
hiatal hernia
gastritis
stomach ulcers
gastroesophageal reflux disease (GERD)
small intestinal bacterial overgrowth (SIBO)
Learn more about common digestive disorders here.
Treatment
The treatment of common digestive disorders will vary depending on the cause. However, most treatment plans will include a combination of lifestyle modifications and medication.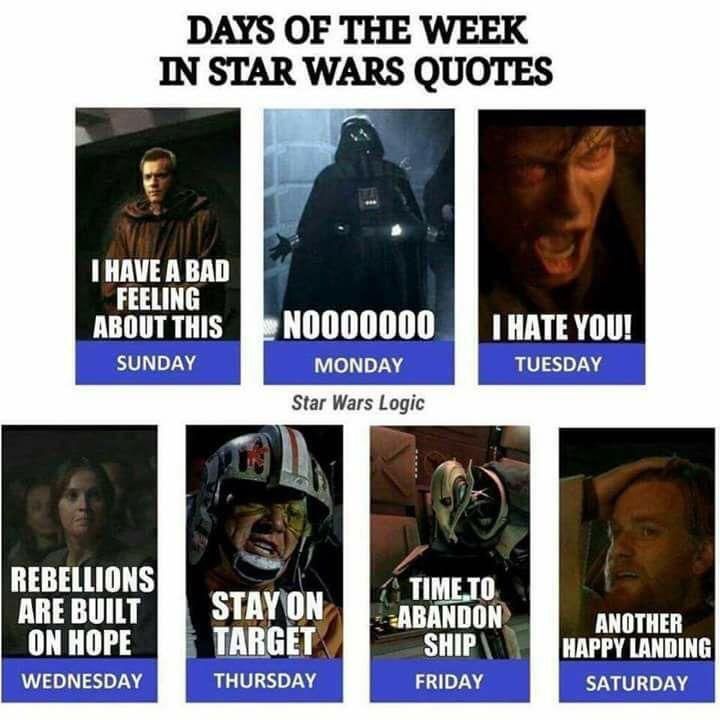 Immune conditions
Autoimmune conditions weaken the immune system and make it easier to develop infections, colds, and flu. People with chronic immune conditions tend to feel sick more often and may take longer to recover from illnesses. More than 23.5 million Americans live with an autoimmune condition.
Common immune conditions that can make people feel sick include:
lupus
HIV
celiac disease
inflammatory bowel disease (IBD)
asthma
allergies
type 1 diabetes
multiple sclerosis
Graves' disease
Autoimmune conditions cause many symptoms, including fatigue, rashes, insomnia, and gastrointestinal problems.
Discover more about autoimmune conditions.
Treatment
The only way to treat symptoms related to an autoimmune condition is to seek medical treatment and monitoring for the condition.
Anxiety
Many people may not associate anxiety with feeling sick, but often it can make a person feel sick to their stomach.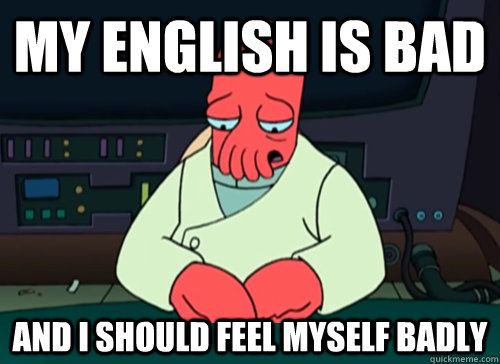 A person with anxiety may feel nauseous or find that they get sick more often because their anxiety weakens their immune responses.
Other symptoms of anxiety include:
sweating
shortness of breath
feeling dizzy
increased heart rate
shaking or trembling
It is natural for people to experience anxiety. When a person feels anxious continuously, and this gets in the way of daily life, they may wish to talk with a doctor about anxiety disorders.
If a person feels anxiety on most days for 6 months or more, a doctor may diagnose them with generalized anxiety disorder (GAD).
A person may have a specific anxiety disorder or a phobia if their anxiety is specific to certain situations, such as social contact or unhygienic places.
Learn more about the types of anxiety and their symptoms here.
Treatment
Anxiety and anxiety disorders are treatable. Possible options include:
Lifestyle changes: Resolving the cause of anxiety, which may be lifestyle factors, relationships, drugs, or alcohol, may reduce symptoms.
Psychotherapy: Talking therapies, including cognitive behavioral therapy (CBT) or interpersonal therapy (IPT) are effective at treating many anxiety disorders.
Medication: Doctors may prescribe medications such as beta-blockers to treat anxiety.
Discover more treatments for anxiety here.
Chronic stress
Stress is a natural response to a perceived threat. However, continual stress can affect the mind and body.
People with chronic or extreme stress can have many different symptoms, as stress affects the immune system, nervous system, hormones, and heart functioning.
Other symptoms of chronic stress can include:
a lack of energy
digestive problems, such as diarrhea and constipation
insomnia, or difficulty sleeping
anxiety
muscle pain or stiffness
headaches
Discover more about chronic stress here.
Treatment
Treatment will start with identifying what stressors are causing the condition.
From here, a person may be able to take steps to reduce the influence of these stressors. However, not all causes of stress are within a person's control.
If possible, people may be able to reduce their exposure to stressors. However, this is not always possible. Psychotherapy, such as cognitive behavioral therapy (CBT), can help people manage their response to stressors.
Many traditional and alternative therapies exist to help manage or alleviate stress.
resolving sources of conflict
regular exercise
practicing exercises for mindfulness and stress release, such as yoga
seeking support
Learn more about stress management here.
Lack of sleep
Proper, regular sleep is important for mental and physical health. Sleep deprivation can increase a person's risk of developing physical and mental health problems.
Common symptoms of chronic sleep deprivation, or a lack of adequate sleep, include:
stomach discomfort
high blood pressure
joint pain
daytime sleepiness
fatigue
difficulty concentrating or completing tasks
irritability and anxiety
more frequent infections and longer healing time
depression
Treatment
Common ways to improve sleep deprivation include:
develop a regular sleep schedule
remove any sources of distraction from the bedroom
treat conditions that hinder sleep, such as sleep apnea, restless leg syndrome, and anxiety
limit caffeine intake
Why is sleep so important for good health? Learn more here.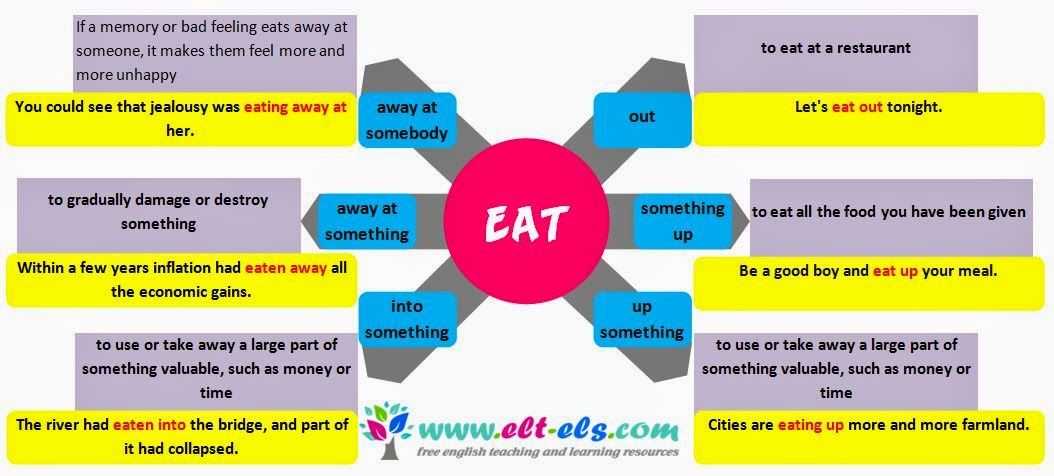 Poor diet and dehydration
Dehydration and malnutrition or having a poor diet, put stress on the body. A chronic lack of proper nutrients and hydration can cause many problems, including:
feeling sick
vomiting
chronic fatigue and weakness
dizziness or light-headedness
difficulty concentrating
poor immune health and extended healing time
weight loss
Treatment
There is no single amount of plain water a person should drink daily. Recommendations for daily water intake differ depending on a person's age, sex, pregnancy status, and illness. However, some health professionals recommend around 6-8 glasses of water per day.
If a person feels persistently dehydrated despite adequate fluid intake, they should visit their doctor
To treat and prevent malnutrition, people should eat a balanced diet rich in various nutrient-dense foods.
Alcohol, caffeine, drugs, or medications
Alcohol, caffeine, recreational drugs, and many prescription medications can affect a person's physical health.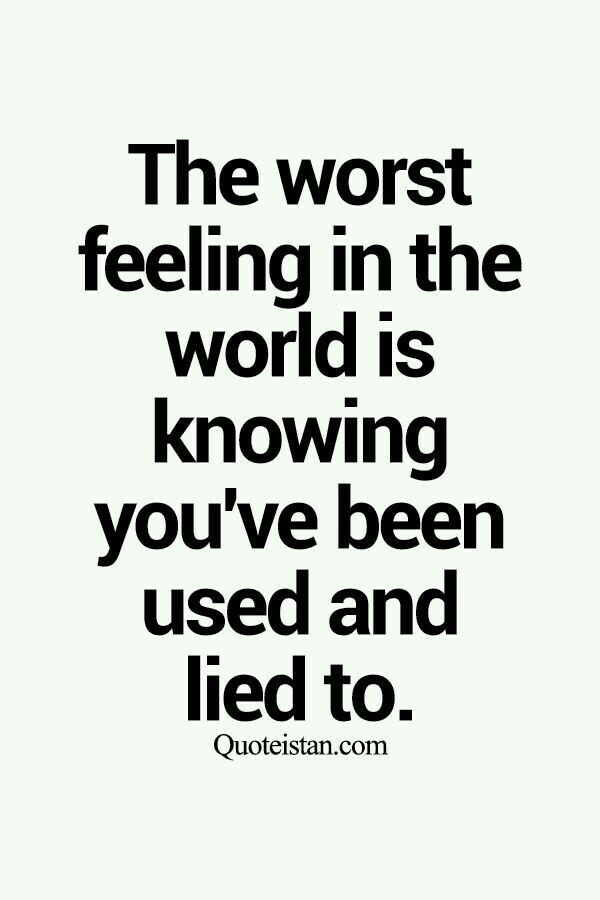 For example, some anticancer drugs cause sickness, and alcohol consumption can affect sleep and cause gastrointestinal diseases.
Treatment
If a prescription medication is causing a person to feel sick, they should speak with their doctor to discuss alternatives or supplementary treatments.
In cases of caffeine, alcohol, and recreational drug use, reducing consumption or abstinence can often improve symptoms.
Learn more about detoxing from alcohol here.
Seeking help for addiction may seem daunting or even scary, but several organizations can provide support. If you believe that you or someone close to you is struggling with addiction, you can contact the following organizations for immediate help and advice:
Substance Abuse and Mental Health Services Administration (SAMHSA): 800-662-4357 (TTY: 800-487-4889)
National Suicide Prevention Lifeline: 800-273-8255
Pregnancy
During pregnancy, a person may feel sick due to morning sickness.
Despite its name, this can occur at any time of the day.
Learn more in our dedicated pregnancy and parenthood hub here.
People who always feel sick are more likely to have to skip work or school, or they may be less able to perform day-to-day activities. This is especially true when a person has a chronic condition.
Chronic conditions can also cause anxiety and interfere with activities that are important to good health, such as proper sleep, exercise, and socializing.
Though the specific complications depend on the cause, a person who feels sick all the time and whose symptoms do not improve may develop depression, anxiety, or fatigue.
Anyone who feels sick for more than a week or two should seek medical attention. A doctor can figure out the cause of the sickness and provide treatment.
A doctor may also recommend lifestyle changes or therapies that can reduce symptoms.
Talking with a doctor about prolonged sickness is also important so they can rule out or treat underlying medical conditions.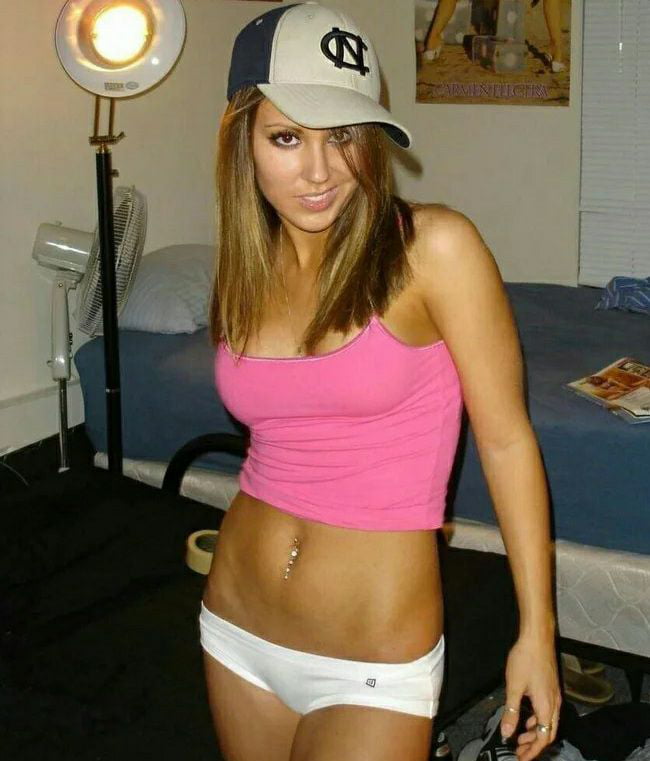 It is common for people to feel sick, and it is not a cause for concern. Symptoms are often self-limiting and may resolve independently or with minor home treatments.
However, feeling sick continuously can signal an underlying health condition. Treating these conditions will often resolve sickness symptoms.
People may feel sick due to medical conditions, environmental factors or unhealthy habits
Rest, adequate hydration, and dietary changes can treat many short-term causes of sickness. However, when symptoms result from a chronic condition, treating the underlying cause is necessary to resolve symptoms.
SAMHSA's National Helpline | SAMHSA
Your browser is not supported
Switch to Chrome, Edge, Firefox or Safari
Main page content
SAMHSA's National Helpline is a free, confidential, 24/7, 365-day-a-year treatment referral and information service (in English and Spanish) for individuals and families facing mental and/or substance use disorders.

Also visit the online treatment locator.
SAMHSA's National Helpline, 1-800-662-HELP (4357) (also known as the Treatment Referral Routing Service), or TTY: 1-800-487-4889 is a confidential, free, 24-hour-a-day, 365-day-a-year, information service, in English and Spanish, for individuals and family members facing mental and/or substance use disorders. This service provides referrals to local treatment facilities, support groups, and community-based organizations.
Also visit the online treatment locator, or send your zip code via text message: 435748 (HELP4U) to find help near you. Read more about the HELP4U text messaging service.
The service is open 24/7, 365 days a year.
English and Spanish are available if you select the option to speak with a national representative.
Currently, the 435748 (HELP4U) text messaging service is only available in English.
In 2020, the Helpline received 833,598 calls. This is a 27 percent increase from 2019, when the Helpline received a total of 656,953 calls for the year.
The referral service is free of charge. If you have no insurance or are underinsured, we will refer you to your state office, which is responsible for state-funded treatment programs. In addition, we can often refer you to facilities that charge on a sliding fee scale or accept Medicare or Medicaid. If you have health insurance, you are encouraged to contact your insurer for a list of participating health care providers and facilities.
The service is confidential. We will not ask you for any personal information. We may ask for your zip code or other pertinent geographic information in order to track calls being routed to other offices or to accurately identify the local resources appropriate to your needs.
No, we do not provide counseling. Trained information specialists answer calls, transfer callers to state services or other appropriate intake centers in their states, and connect them with local assistance and support.
Suggested Resources

What Is Substance Abuse Treatment? A Booklet for Families
Created for family members of people with alcohol abuse or drug abuse problems. Answers questions about substance abuse, its symptoms, different types of treatment, and recovery. Addresses concerns of children of parents with substance use/abuse problems.

It's Not Your Fault (NACoA) (PDF | 12 KB)
Assures teens with parents who abuse alcohol or drugs that, "It's not your fault!" and that they are not alone. Encourages teens to seek emotional support from other adults, school counselors, and youth support groups such as Alateen, and provides a resource list.

After an Attempt: A Guide for Taking Care of Your Family Member After Treatment in the Emergency Department
Aids family members in coping with the aftermath of a relative's suicide attempt. Describes the emergency department treatment process, lists questions to ask about follow-up treatment, and describes how to reduce risk and ensure safety at home.

Family Therapy Can Help: For People in Recovery From Mental Illness or Addiction
Explores the role of family therapy in recovery from mental illness or substance abuse. Explains how family therapy sessions are run and who conducts them, describes a typical session, and provides information on its effectiveness in recovery.

For additional resources, please visit the SAMHSA Store.
Last Updated: 08/30/2022
What's the matter with me? I constantly feel bad and I want to sleep
#1
#2
#3
#4
#5
wow!!!
run to the doctor, do tests, etc.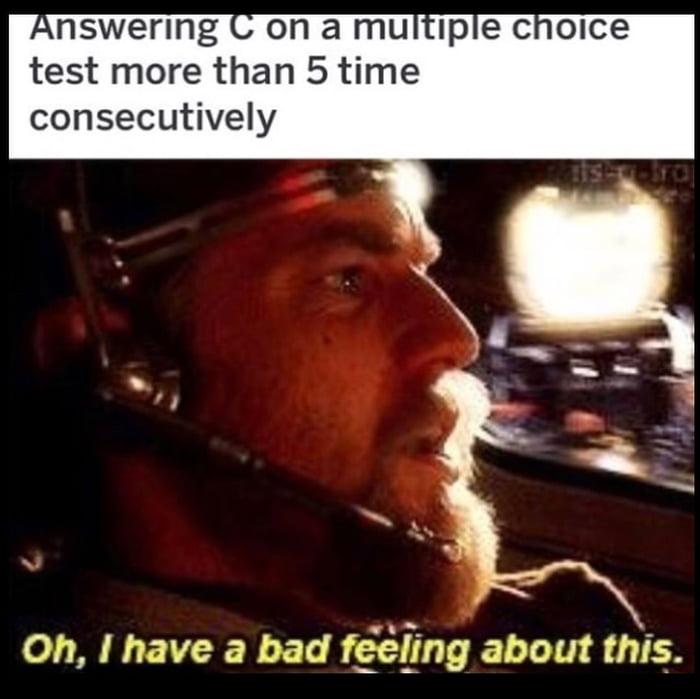 may just be a shortage ..
#6
#8
#9,0005
My husband once had such pressure when Quincke's edema started to work, so he turned off already ...
#11
#12
#17
#18
#19
#21
Female psychologist
62 answers
Ekaterina Golikova
Psychologist
48 answers
#23
#24
#25
#26 9000 555
Ksenia, Ksenia, Ksenia, Ksenia thank you very much! I have already read about tonginal, tomorrow I will start taking it!
Uninvented stories
My husband and his children and grandchildren piss me off.

..

843 answers

0264

709 responses

This salary - I don't want to work

508 responses

A 22 year long lie. How to destroy?

785 answers

Husband left, 2 months of depression... How will you cope if you are left all alone?

177 responses
#27
AUTHOR
..energy appears only after 9-10 pm, then I can do some things,
#28
guest
author, but I respect all the previous advice, but I respect all the advice them for later, if you are healthy, do not go to the doctors.
#29
0005
AUTHOR
I get up in the morning and already nothing, as if I unloaded the cars at night, my mood is always bad.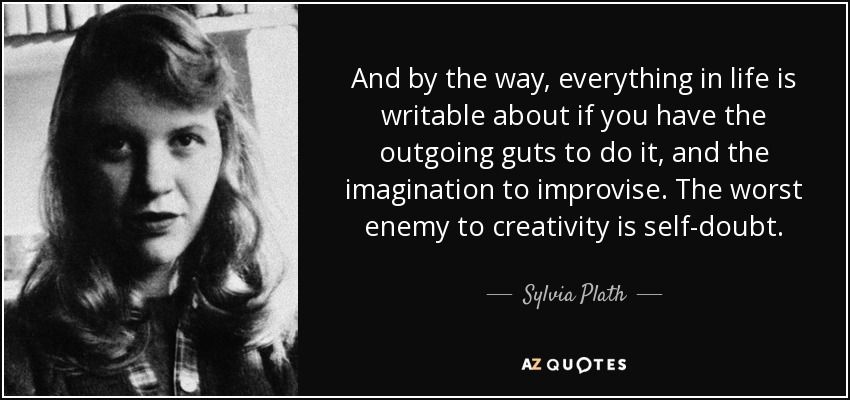 then I can do some things, but I have to go to bed (usually at 12 at one o'clock), and it's also very difficult to fall asleep .. and in the morning again in a new way .. sometimes I can't stand it, I fall asleep during the day, but after I wake up at all bad .. lead head .. I drank different vitamins, I didn't notice any improvement. It seems like it's not serious to go to the doctor with such a problem .. Tell me, please, what should I do? thanks in advance. nine0005
#32
#34
9000 9000 9000
#36
#37
New themes
I am 16 years old, and already .

..

No answers

9000

How can a sociable, charismatic man be faithful? nine0264

No answers

Are there any losers here?

No answers

Do the realtor needs to pay and how much

3 answers

Today, pleasure should be experienced

9000 #38

#39

#40

#41

I just something PLAR

A health is not killed and health

#42

Half a year ago I smoked weed for the first time. Apparently I smoked it, everything was spinning and I lost consciousness ... When I woke up it was also bad and for 7 months I had a temperature of 37, I I feel bad, it seems to me that I have died. Everything happens to me like in a dream ...

please help advice, etc.

#43

#44

9000

#46

#47

Diagnosed with astheno-depressive syndrome. But after a while I feel bad again ... I don't even want to live, because I don't have enough strength for anything and nothing makes me happy in life !! nine0005

attention

#48

#49

9000 I try to go in for sports. ...I'll start running soon, I hope it will help....that's it....health to all of us...

Every day I feel bad - what should I do? , 10:42 pm

#1

#2

#3

#4

#5

Maybe pressure, neurology, thyroid gland, brain, etc.

Do you breathe normally when you get dizzy? are you not suffocating?

#6

Katyushka

Hello everyone!
I am 26 years old. nine0555 For the last 2 years I have been feeling terribly unwell. I suspect it's low blood pressure. In the morning I feel more or less well: I can do something else. And after dinner, everything starts to stir up, feel sick, the head does not work, weakness, even vision worsens. And so every day.
I went to the therapist, they prescribed glycine. But it makes no sense to him. Only even more pressure goes down and I'm drunk. I tried to drink Eleutherococcus tincture, but this also gives a short-term effect. An hour later, the pressure drops again and I stagger. Weakness, dizziness has already become a part of my life. I didn't faint, but I constantly feel some kind of discomfort ... And I also feel almost constantly nauseous, my stomach hurts at the bottom right. Especially during the period of ovulation and before menstruation, I have very strong nausea. All this together does not allow me to live normally! The doctors don't say anything good! I go in for sports, lead a healthy lifestyle - I don't smoke, I don't drink. ..
Some people say that this is due to the small weight - I have a weight of 45 kg with a height of 164cm. But I can't eat much - I would be glad to get better myself! I don't eat much because of nausea and pain in my stomach ... In short, I have been suffering for several years: (((There is no life, horror! Because of this, I have already begun to feel depressed and low self-esteem. From the outside, everyone considers me absolutely I'm healthy, I look good, but inside I constantly fight with myself and rarely feel good!0005

#7

Check the doctor:

-heart

-Analysis of blood/urine biochemistry

-hormones of the thyroid gland

go to therapist, gynecologist, endocrinologist.

Monthly regular?do you smoke?how often do you eat and what?lifestyle?sport?

strong (!) black very sweet tea helps well with low blood pressure. nine0005

#8

#

If a thick right , then it is more likely to be a lymphogenous metastasis of the microflora from sports shoes.

Similarly, it is unrealistic to monitor in absentia the regurgitation fraction of the left parts of the heart, hilar pneumonia, pseudotuberculous thyroiditis, extrasystole, etc. nine0005

They say about such people: ,it would be better if they drank, smoked, ate and gave birth - they would be healthier ,.

#11

#12

#14

#15

guest

The author, well, you yourself describe the focus approximately at the right ovary. Who lives there - mycobacterium, yersinia, bacteroid, lactobacillus, clostridia, streptococcus - is unlikely to be determined in absentia; it is possible that there is a bit of everything in the intestine, and in the lymph nodes, and in the fiber, and in the ovary. If the jogging is right, then it is more likely to be a lymphogenous metastasis of the microflora from sports shoes. Similarly, it is unrealistic to monitor in absentia the regurgitation fraction of the left parts of the heart, hilar pneumonia, pseudotuberculous thyroiditis, extrasystole, etc. They say about such people: , it would be better if I drank, smoked, ate and gave birth - I would be healthier ,. nine0005

author, you have a protein hunger. you have to eat, by force. I had this two years ago ...

#16

#17

#18

Guest

Hypoteriosis

#19

Interesting whether you notice that you write meaningless nonsense . ..

, do not read when you only take a look at the extra 555 euros on the lapra, and on the MRI five times 155

#20

#21

#22

Alyona

VVD can be 200% like this. You have a provocateur of your condition.

Maxim Sorokin

Practicing psychologist

810 responses

Maria Sinyapkina

Sexologist

21 answers

Maria Burlakova

Psychologist

273 answers

Ivanova Svetlana

Coach

42 answers

Galimov Ildar

Family psychologist

271 answers

Vladimir Titarenko

Fitness nutritionist

17 answers

Vera Vladimirovna Zolotykh

Psychologist

146 answers

Letosheva Tati

Expert in Eastern practices

10 answers

Anna Antonchik

Female psychologist

62 answers

Ekaterina Golikova

Psychologist

48 answers

#23

You need to go to the gynecologist if your stomach hurts below, and with the rest, most likely to a psychotherapist. In Russia, for some reason, they underestimate this doctor, and there are still few good specialists, but with symptoms of VVD, there is a direct road to him. Well, or rare exceptions manage to figure it out on their own, Kurpatov's book "The Remedy for VVD" can be read, it will not be worse.

#24

Guest

the author is absolutely the same bullshit and everything also started at the age of 26 and went on increasing ...
Now I'm 30 and I have revealed from where they grow - SUGAR .... some kind of f la 'thin' processes in the liver and pancreas (everything is soooo interconnected there p p c) Of course, I still have to dig and dig, but as I said, in general, I found the road - it's sugar (((
And how much my mother drove me with this thyroid gland too !! and everyone constantly referred to it, but it turned out that it had nothing to do with it at all!0555 p. s. I also weigh 45 kg prosta 165.

#25

Unacceptable stories

9000

My husband is infuriated by my husband infuriated with their children and grandchildren...

843 answers

The man immediately warned that all the property was registered to the children

709 answers

0264

508 responses

Lies 22 years long. How to destroy?

785 answers

Husband left, 2 months of depression... How will you cope if you are left all alone?

177 answers

#27

#28

,0004

00666 #29

#30

#31

Ksyusha

I have the same problem, mainly with heart but heart but heart and the head is bad, it seems that it is spinning, but in fact it is not spinning, there are always interruptions in the heart, they already went to the fortune teller, they thought, they filmed, nifiga !!! But I also weigh a little, height 160 weight 43, I don't know what to do, I went around all the doctors everything is fine . .. (((

#32

Katyushka

Hello everyone! I am 26. For the last 2 years I have been feeling terribly bad. I suspect it's low blood pressure. In the morning I feel more or less well: I can do something else. And after dinner, everything starts to stir up, feel sick, the head does not work, weakness, even vision worsens. And so every day. I went to the therapist, they prescribed glycine. But it makes no sense to him. Only even more pressure goes down and I'm drunk. I tried to drink Eleutherococcus tincture, but this also gives a short-term effect. An hour later, the pressure drops again and I stagger. Weakness, dizziness has already become a part of my life. I didn't faint, but I constantly feel some kind of discomfort ... And I also feel almost constantly nauseous, my stomach hurts at the bottom right. Especially during the period of ovulation and before menstruation, I have very strong nausea. All this together does not allow me to live normally! The doctors don't say anything good! I go in for sports, I lead a healthy lifestyle - I don't smoke, I don't drink ... Some say that this is from a small weight - I weigh 45 kg with a height of 164 cm. But I can't eat much - I would be glad to get better myself! I don't eat much because of nausea and pain in my stomach ... In short, I have been suffering for several years: (((There is no life, horror! Because of this, I have already begun to feel depressed and low self-esteem. From the outside, everyone considers me absolutely I'm healthy, I look good, but inside I constantly fight with myself and rarely feel good!0005

#32

Sveta

Girls, these are neuropsychiatric diseases. Dada, no matter how it sounds. Do sports. Run in the evenings. Asthenic conditions occur when the nervous system is depleted and weakness, and trembling, and fainting of incomprehensible etiologies. Glycine certainly won't help. Very often this happens with chalerics. They are very impulsive, react quickly and strongly to everything that happens and therefore rapid exhaustion occurs. Be sure to drink B vitamins 2 times a year in order to somehow feed your NS. If you are interested in the details, let me know, I will answer in more detail. nine0005

#33

Sveta

Girls, these are neuropsychiatric diseases. Dada, no matter how it sounds. Do sports. Run in the evenings. Asthenic conditions occur when the nervous system is depleted and weakness, and trembling, and fainting of incomprehensible etiologies. Glycine certainly won't help. Very often this happens with chalerics. They are very impulsive, react quickly and strongly to everything that happens and therefore rapid exhaustion occurs. Be sure to drink B vitamins 2 times a year in order to somehow feed your NS. If you are interested in the details, let me know, I will answer in more detail. nine0005

#34

#34

New topics

How can a sociable, charismatic man be faithful?

No answers

Are there any losers here?

No answers

Do I need to pay the realtor and how much

3 answers

Today you need to test

2 answers

#34