Eating disorders interventions
Types of Treatment for Eating Disorders
The severity of the eating disorder and any co-occurring disorders will determine the initial treatment level you or your loved one should pursue, though it is typical, to begin with, the outpatient level.
Health professionals seen in the outpatient level of care can determine if a higher level of care is needed and refer as necessary.  The following are the common levels and types of eating disorder treatment:
Article Contents
Levels and Types of Eating Disorder Treatment

Outpatient Eating Disorders Treatment
Intensive Outpatient (IOP) Eating Disorders Treatment
Residential Eating Disorders Treatment
Inpatient / Hospital Treatment Eating Disorder Treatment
Continuing Care
Additional Treatment Resources

Major Types of Therapies for Eating Disorders

Cognitive Behavioral Therapy (CBT)
Medical Nutrition Therapy
Dialectical Behavioral Therapy (DBT)
Acceptance and Commitment Therapy (ACT)
Art Therapy
Dance Movement Therapy
Equine Therapy
Exposure and Response Prevention Therapy (ERP)
Family Therapy
Interpersonal Psychotherapy (IPT)
The Maudsley Method

Articles for Eating Disorders
Levels and Types of Eating Disorder Treatment
Outpatient Eating Disorders Treatment
This type of treatment is the least restrictive level of care.
  Men and women participating in outpatient programs may see a nutritionist, therapist and other recovery professionals approximately 2-3 times per week.
This level of care can be helpful to those who need to continue to work or attend school.  Outpatient treatment is also desirable for those who do not have the insurance to cover higher levels of care but are looking for assistance to stay in recovery.
Intensive Outpatient (IOP) Eating Disorders Treatment
This level of treatment is designed for men and women who do need more support than outpatient treatment but still have some flexibility to remain in school or work.
Programs at this level usually meet at individualized times for the participant, ranging from 2-5 days a week.  Treatment options typically include individualized therapy, personalized nutrition consultation, topic-focused groups, and/or family support groups.
Residential Eating Disorders Treatment
At this level of care, individuals are provided with 24-hour care at a live-in facility.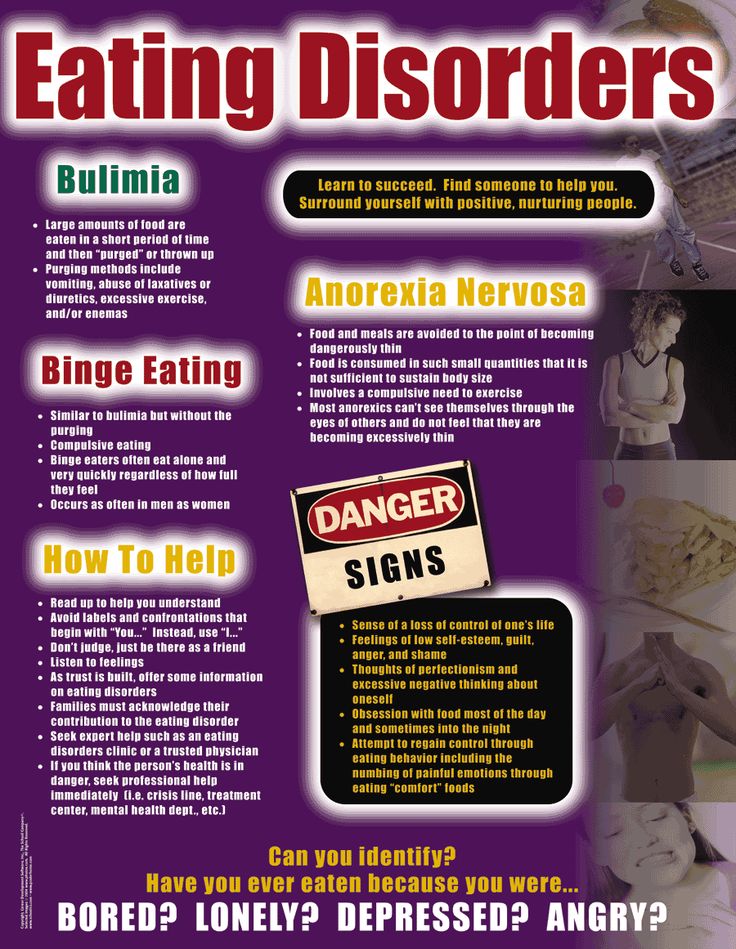 Constant medical supervision is placed over every participant, which makes it effective in monitoring health conditions.
These treatment programs are usually very structured, offering a type of setting that allows a man or woman to focus solely on physical and psychological healing.  Everything needed is provided in one central location.
Inpatient / Hospital Treatment Eating Disorder Treatment
This level of treatment offers a continuum of care 24 hours a day in a hospital setting.  The primary focus of this level of care if medical stabilization and interruption of weight loss, with typical stays less than 3 weeks.
Once the individual is considered to be medically stable, they are usually discharged to a residential treatment center for ongoing care. Find the right eating disorder treatments center in our directory.
Continuing Care
After discharge from residential and/or inpatient programs, men or women have the option of continuing care.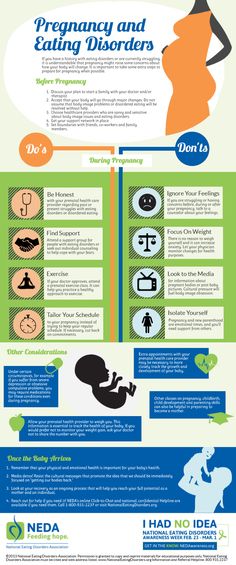 This would allow them to continue having periodic sessions with their primary therapist and nutritionist for ongoing support in recovery.  The frequency of sessions are typically determined or recommended by the overall treatment team at the higher level of care and prior to discharge.
Additional Treatment Resources
Further treatment resources that are available to men or women with eating disorders include eating disorder support groups or self-help options.  Support groups that meet on a weekly or bi-monthly basis are great ways to stay connected to other individuals who are able to empathize and help with accountability.  Self-help tools include journal-keeping, meal plan templates, or online recovery support.
Major Types of Therapies for Eating Disorders
Learn More
Cognitive Behavioral Therapy (CBT)
Cognitive Behavioral Therapy (CBT) is a form of psychotherapy that focuses on negative patterns of thinking as well as beliefs that contribute to these thought patterns.

  CBT teaches participants skills that allow them to identify problematic beliefs as well as healthy ways to cope with emotions.
CBT has been shown to effectively help those who may be struggling with eating disorders or mood disorders and decrease destructive behaviors.  In relation to eating disorders, CBT may include educational components and the development of a meal plan, as well as addressing various facets, such as familial, psychological, and societal factors. Learn more about using CBT to treat eating disorders.
Medical Nutrition Therapy
Medical Nutrition Therapy (MNT) is a holistic method for treatment ofvarious medical conditions and their associated symptoms.  This is achieved by the use of customized meal plans that are usually formulated by a Registered Dietitian.
Components of MNT include assessment, dietary modification, and patient education.  MNT is used in the recovery of those who suffer from eating disorders to help establish normal eating behaviors and improve one's relationship with food and body.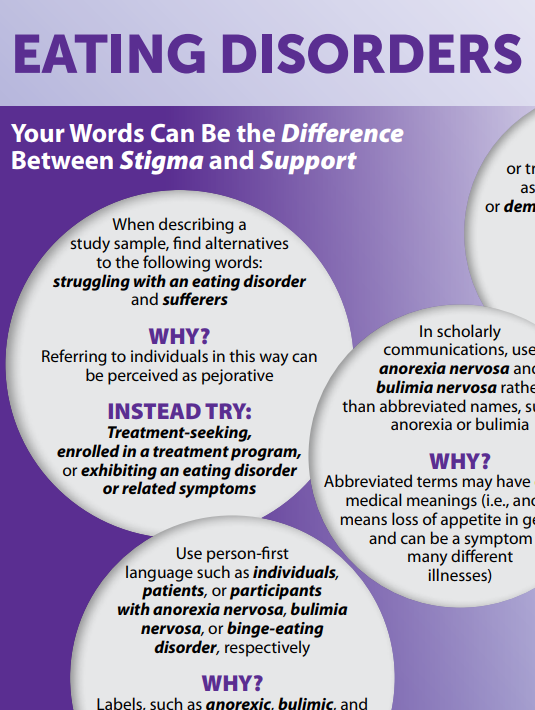 Learn more about using nutrition therapy to treat eating disorders.
Dialectical Behavioral Therapy (DBT)
Dialectical Behavioral Therapy (DBT) is a form of psychotherapy that connects cognitive and behavioral methods as an approach to coping with painful emotions.  The focus of this therapy is usually on individuals who react to emotional circumstances with extreme behaviors.
Components of DBT include the practice of mindfulness as well as emotional regulation.  Although DBT was originally designed for those that suffer from Borderline Personality Disorder, it has become an effective treatment therapy for men and women who deal with emotional instability.
DBT techniques can be beneficial for eating disorder treatment in that they allow individuals to better deal with conflict and stress while gaining increased control over negative thoughts and emotions. Learn more about using DBT to treat eating disorders.
Acceptance and Commitment Therapy (ACT)
Acceptance and Commitment Therapy is used to help men and women concentrate on ways to become aware of and accept their emotions and experiences.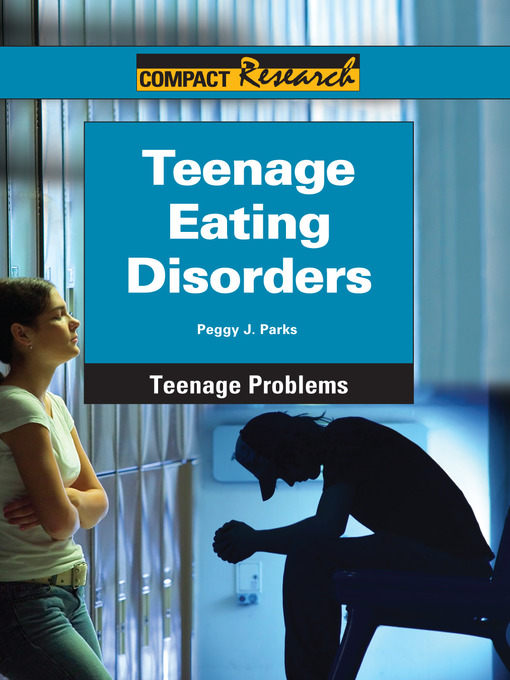 This therapy is beneficial in eating disorder recovery as it helps individuals develop a healthier relationship with their emotions and intellect.
ACT can also help sufferers with eating disorders to recognize thoughts and urges that are tied to the illness, assisting them in understanding these impulses.  ACT is also effective in treating co-occurring disorders such as depression or anxiety. Learn more about using ACT to treat eating disorders.
Art Therapy
This is a form of psychotherapy that uses art media as its main form of communication and therapeutic healing.  Men or women who utilize art therapy in treatment are often guided by a professional in illustrating personal stories, thoughts, and/or feelings.  Types of art therapy that might be included are painting, clay making, sculpting, and drawing.
Art therapy can be an important part of treatment for those that suffer from eating disorders as it allows a creative outlet for expression and healing.
  Art therapy can also be useful for treating co-occurring disorders, such as substance abuse or mood disorders. Learn more about using art therapy to treat eating disorders.
Dance Movement Therapy
Dance therapy is a therapeutic form of healing that allows participants to become involved in an alternate way of coping and expressing emotion. Dance therapy also can play a part in achieving a healthy balance as well as an approach to self-expression. Movement is the main way in which dance therapists will observe, evaluate, and apply various interventions.
Dance therapy has been proven an effective form of psychotherapy for various disorders, including learning disabilities and mood disorders. In regards to eating disorders, dance therapy can be influential in healing through guided movements and expressions. Learn more about using dance movement therapy to treat eating disorders.
Equine Therapy
Equine therapy is a form of psychotherapy that uses horses as a tool for emotional growth.
  Equine therapy is based on the premise that the bond that can grow between humans and animals will allow for emotional healing to occur.  Activities that might be involved are care for and grooming of the animal and basic exercises guided by a horse specialist.  Men or women who use equine therapy during treatment might have increased self-esteem and body image, particularly as the care for an animal has been shown to be an empowering experience. Learn more about using equine therapy to treat eating disorders.
Exposure and Response Prevention Therapy (ERP)
Exposure and Response Prevention Therapy (ERP) is essential is helping individuals overcome fears and anxiety.  This is accomplished by gradually exposing a man or woman to the feared object or circumstance with the goal desensitizing fears.
Additionally, ERP also focuses on assisting participants in resisting the use of compulsive behaviors that might typically be used to cope with feelings of fear or anxiety.
  The primary goal is for individuals to remain connected to the trigger without the use of their ritualistic behaviors.
ERP can be effective in the treatment of eating disorders as it helps participants overcome fears of forbidden foods and decrease urges to binge/purge. Learn more about using ERP to treat eating disorders.
Family Therapy
Family therapy is an important part of treatment in that is involves and works with families and couples.  The goal of family therapy is to promote nurturing change and maturation, and sessions are overseen by a family therapist.  Family therapy should be considered when a malfunction is observed within a family, contributing to problems that concern the overall ability of the family to function.  This form of therapy is crucial to those suffering from eating disorders in that in promotes healing for the entire family and can be helpful in eliminating life-threatening situations. Learn more about using family therapy to treat eating disorders.
Interpersonal Psychotherapy (IPT)
Interpersonal Psychotherapy (IPT) is a form of therapy that focuses on managing interpersonal problem areas, such as unresolved grief, role disputes, role transitions, and interpersonal deficits.  Men or women who participate in this form of psychotherapy address underlying personal issues and learn how to better cope with anxiety under the guidance of a therapist.
IN the treatment for eating disorders, IPT has been shown to be beneficial in that is increases self-esteem and body image.  IPT is also useful in addressing other disorders, such as substance abuse and bipolar disorder. Learn more about using IPT to treat eating disorders.
The Maudsley Method
This family based treatment focuses on incorporating parents as an active role in their child's recovery process from eating disorders.  This would include guiding parents in helping their child eat balanced, healthy meals and prevent use of eating disorder behaviors, such as purging or over-exercising.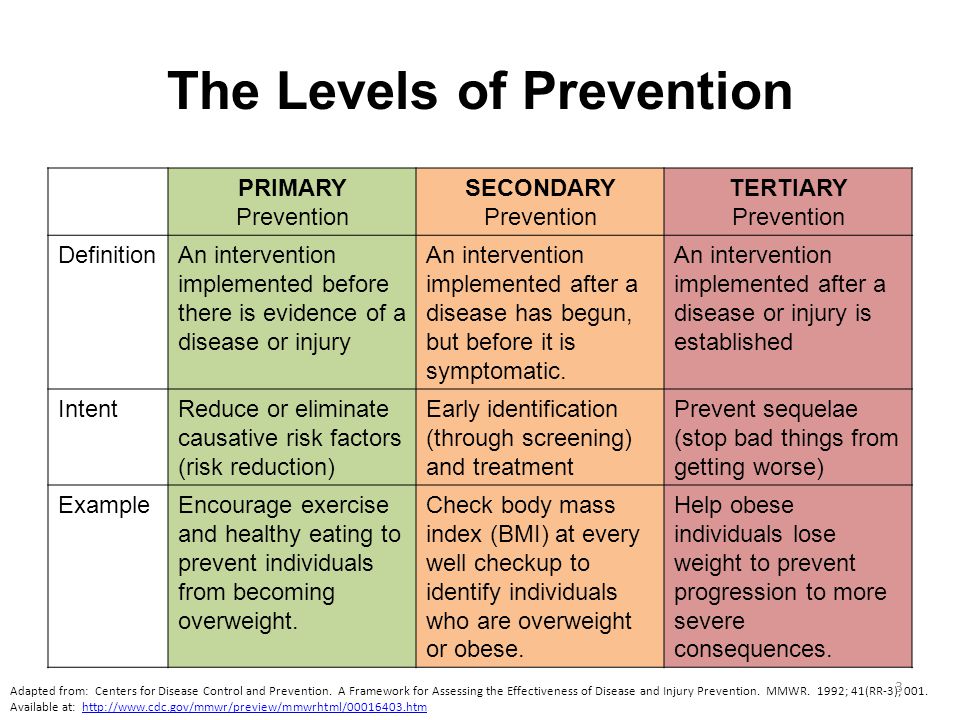 The Maudsley Method typically involves three stages and can be a crucial part of long-term recovery for adolescents with eating disorders. Learn more about using the Maudsley Method to treat eating disorders.
Articles for Eating Disorders
Somatic Experiencing, Trauma and Treating Eating Disorders – Physical or psychological traumas are often contributing factors to the development of an eating disorder. Appropriately healing from these traumas is an important aspect of the recovery process from an eating disorder. Learn more about how somatic experiencing can be a therapeutic tool for healing from unresolved trauma.
Benefits of Yoga for Eating Disorder Recovery – Yoga is a therapeutic practice that can complement the recovery process from an eating disorder. Practicing yoga can reap many benefits for the eating disorder sufferer, including physical healing, improved body image, and greater awareness of one's feelings and emotions. Learn more about how Yoga can be beneficial for someone recovering from an eating disorder.
Utilizing Brain Stimulation in the Treatment of Eating Disorders – A non-invasive magnetic brain stimulation called "Repetitive Transcranial Magnetic Stimulation (RTMS)" has shown some successful results in a study of 20 participants. The magnetic stimulation is performed on the frontal lobes of the brain.
Navigating the rough waters when looking for eating disorder inpatient and residential programs – Because of the many stigmas associated with eating disorders, it can be difficult for sufferers to seek the treatment they need.  Finding the right level of care and treatment center can involve many challenges and obstacles.  Learn more about the Clinical Practice Recommendations for Residential and Inpatient eating disorder programs.
Neurobiology and Eating Disorders – The brain has millions of neurons with trillions of connections, and a substantial portion of the brain is committed to the emotions and reasoning required to acquire food, what to eat, when to eat, and how much to eat. Is it any wonder, given the complexities of the brain, that some of us develop some sort of disordered eating? The neurobiology of disordered eating could help in developing individualized treatment for those who suffer from eating disorders.
The Value of PHPs and IOPs – Many eating disorder treatment programs either require round the clock medical supervision in a hospital or a more relaxed outpatient approach where symptoms are less intense. However, there are those that need a treatment option somewhere in between. This is where Partial Hospital Programs (PHP's) or Intensive Outpatient Programs (IOP's) provide a real service and value. These solutions afford the patient and their loved ones an intense approach to recovery without having to leave home and the expenses that come with it.
Experiencing Inpatient Treatment – Eating disorder prevalence rates continue to increase among men and women. According to the National Association of Anorexia Nervosa and Associated Disorders (ANAD), the mortality rate for individuals suffering from Anorexia Nervosa is 12 times higher than the death rate of all causes of death for females between the ages of 15 and 24 years old.  Learn more about Inpatient Treatment.
Eye Movement Desensitization and Reprocessing (EMDR) in Eating Disorder Treatment – EMDR sessions are not scary. At first, the therapist will do a lot of history taking and tell you all about the process.
© Copyright 2022 Eating Disorder Hope. All Rights Reserved. Sitemap.Privacy Policy.Terms of Use.
MEDICAL ADVICE DISCLAIMER: The service, and any information contained on the website or provided through the service, is provided for informational purposes only. The information contained on or provided through this service is intended for general consumer understanding and education and not as a substitute for medical or psychological advice, diagnosis, or treatment. All information provided on the website is presented as is without any warranty of any kind, and expressly excludes any warranty of merchantability or fitness for a particular purpose.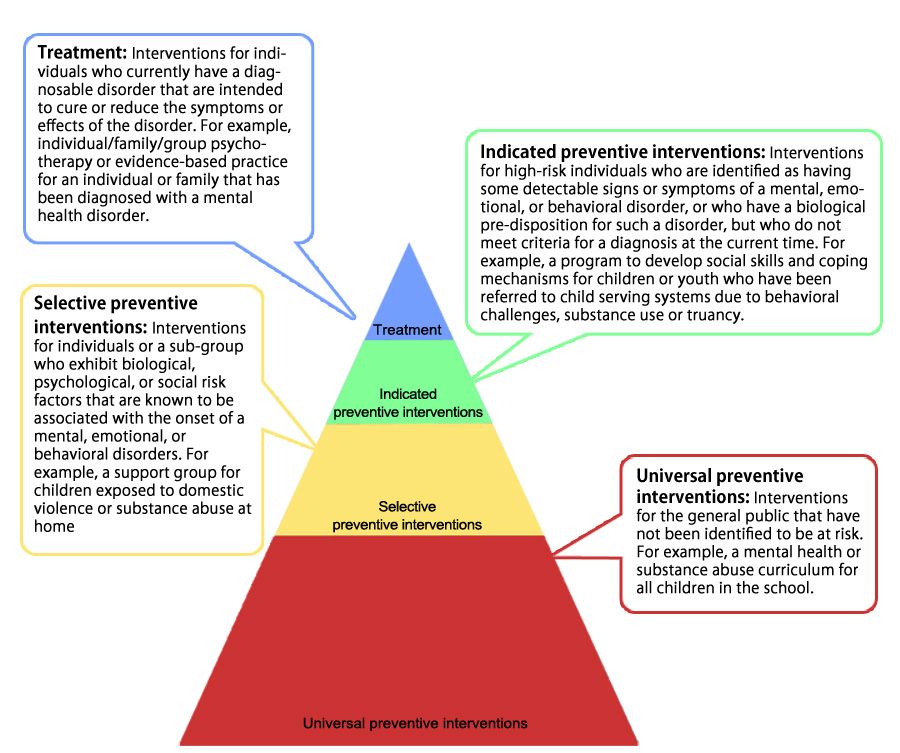 Call a specialist at Within Health for help (advertisement)
(855) 597-1992
Therapy for Eating Disorders: Types, Efficacy, and Recovery
An eating disorder is a mental health condition that causes disturbances to your diet and the way you view food.
There are several types of eating disorders. Some examples include:
anorexia nervosa
bulimia nervosa
binge eating disorder
People that have an eating disorder may eat too much food, too little food, or become preoccupied with their body shape or weight. Without treatment, an eating disorder may become serious and potentially life-threatening.
However, recovery from an eating disorder is possible with treatment. This often involves a team of health professionals that work together to help you on your way to recovery.
One part of your treatment plan will involve therapy.
Below, we'll explore the different types of therapy for eating disorders, how effective they are, and ways to seek help for yourself or a loved one.
There are many levels of care that are available for the treatment of eating disorders.
Intensive outpatient or outpatient
Outpatient means that you return home following a treatment session. This level of care is often used for individuals who:
don't need to be monitored on a daily basis
are functioning well in school, work, or social settings
are continuing to make progress in their recovery
Outpatient programs may vary in intensity depending on an individual's needs. Some may have sessions once or twice per week, while more intensive programs often involve sessions that are longer and more frequent.
Partial hospitalization
You may also see these referred to as "day hospital" programs. They're more intensive than an outpatient program and may be recommended for someone who:
needs to be monitored on a daily basis
has an eating disorder that impacts their ability to function, but not in a manner that poses an immediate risk
performs activities like bingeing, purging, or fasting on a daily basis
A partial hospitalization program typically involves sessions that can last several hours and occur most days out of the week.
Residential
People in a residential treatment program temporarily live in a facility that's specifically aimed at addressing eating disorders. These facilities offer their residents monitoring and care around the clock.
This type of program is often recommended for people that:
need longer term care for their eating disorder
require daily monitoring
haven't responded to outpatient or partial hospitalization treatment programs
The length of time that a person spends in a residential program depends on the severity of their condition as well as the individual facility.
Inpatient hospitalization
This level of care involves a stay at a hospital. It's used for individuals with an eating disorder who are experiencing a medical emergency, such as:
unstable vital signs
symptoms that have worsened quickly
complications due to their eating disorder or another underlying health condition
suicidal ideation
Hospitalization aims to stabilize your condition.
When you're discharged, an outpatient, partial hospitalization, or residential program will be recommended based off your individual situation.
Various types of therapy can be used in the treatment of eating disorders. Below, we'll explore each type of therapy in more detail.
Online therapy options
Read our review of the best online therapy options to find the right fit for you.
Cognitive behavioral therapy (CBT) and enhanced cognitive behavioral therapy (CBT-E)
CBT aims to identify the thought patterns and beliefs that contribute to your eating disorder.
These could include thoughts or beliefs that are associated with things such as:
food
weight
body shape
appearance
Once these thoughts and beliefs are identified, you're then taught strategies to modify them and to help manage them.
CBT is used for a variety of mental health conditions, and people receiving CBT for eating disorders experience improvements in other related symptoms like depression and anxiety.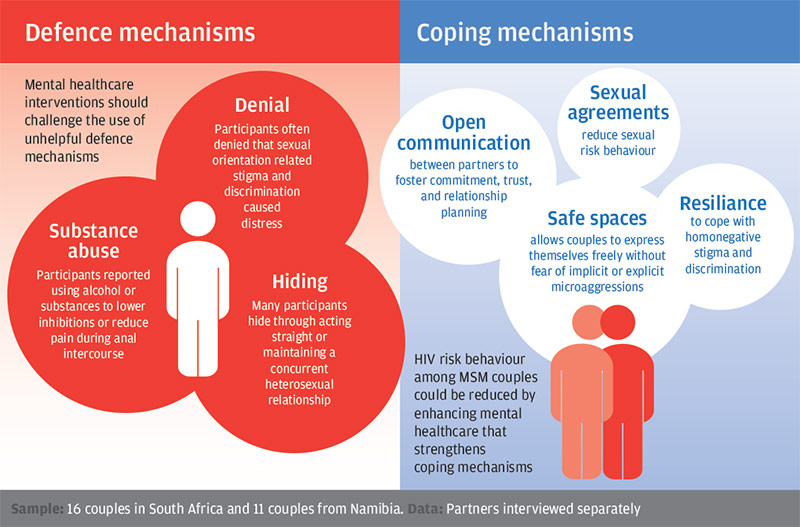 CBT-E (enhanced) is a type of CBT that's intended for use in all types of eating disorders.
Interpersonal psychotherapy (IPT)
IPT is a type of therapy that's used to treat eating disorders like binge eating disorder or bulimia. In IPT, your eating disorder is explored in the context of social and interpersonal relationships.
Four different "problem areas" are used in IPT. These include:
Interpersonal deficits: This often includes feelings of isolation or a lack of close, fulfilling relationships. The relationships in question don't have to be romantic, but can also be related to those with friends or family.
Role disputes: This often involves a difference in expectations between yourself and one or more important people in your life, such as parents, friends, or employers.
Role transitions: This is typically concerned with big life changes, such as being on your own for the first time, starting a new job, or being in a new relationship.
Grief: This can include feelings of loss due to the death of a loved one or the end of a relationship.
Your doctor will work with you to explore how issues in each of these problem areas contribute to your eating disorder. They'll then help you develop strategies to improve your communication and interpersonal skills to help reduce your symptoms.
Family-based treatment (FBT)
You may also see this type of therapy referred to as the Maudsley Method. It's often used for children or adolescents that have an eating disorder.
In FBT, your family members are vital parts of your recovery process. They're involved in helping you do things like:
maintaining healthy eating patterns
restoring and maintaining a healthy weight
interrupting unhealthy behaviors, such as binge eating or purging
Dialectal behavior therapy (DBT)
DBT focuses on managing difficult emotions. With DBT, you'll learn skills to change the behaviors associated with your eating disorder.
Some specific skills that DBT aims to build include:
interpersonal skills
emotional expression
flexibility and openness
coping with feelings of distress
encouraging mindfulness
DBT has been studied in the treatment of binge eating disorder, anorexia nervosa, and bulimia nervosa.
Acceptance and commitment therapy (ACT)
ACT asks you to focus on changing your actions as opposed to your thoughts or feelings.
A principle of ACT is that the behaviors associated with mental health conditions come from responses to unpleasant feelings like anxiety or pain.
People undergoing ACT are asked to examine for themselves what their core values are. They're then asked to develop goals that help them better satisfy these values.
The aim is to accept all feelings — including the unpleasant ones — and to commit to changing your actions so they better align with your core values. Through this, it's believed that you can lead a better life and begin to feel better.
ACT is a viable treatment for eating disorders, but more research is needed to see if it's effective as a standalone therapy.
Cognitive remediation therapy (CRT)
CRT focuses on promoting big-picture thinking and mental flexibility. It's currently used in the treatment of anorexia nervosa.
In CRT, a variety of exercises and tasks are used to help address the rigid thinking patterns that are often associated with anorexia nervosa. Some examples of such tasks include:
drawing shapes or performing motions with your dominant and nondominant hand
asking you to repeatedly switch your attention between two topics
reading and summarizing increasingly difficult passages
finding different ways to navigate a map
asking you to come up with alternative ways to use everyday objects
Psychodynamic psychotherapy
The overall goal of psychodynamic psychotherapy is to help you understand the underlying cause of your eating disorder.
This involves diving deep into things such as your internal conflicts and motives.
Providers of this type of therapy believe that your symptoms are the result of unresolved wants and needs. As such, understanding the root cause of your disorder can address your symptoms and reduce your risk of relapse.
You may be wondering which types of therapy are most effective for the treatment of eating disorders. The answer to this question can depend on the type of eating disorder you have.
Additionally, different types of therapy work best for different individuals. Because of this, you may need to try a few different approaches before you find one that works for you.
What therapies are most effective?
Some types of therapy for eating disorders are more established than others.
A 2013 review of different therapy types for eating disorders found the following:
No single therapy method was most effective for adults with anorexia nervosa. However, many people with anorexia do see an improvement with therapy.
CBT and IPT are the most established treatments for binge eating disorder and bulimia nervosa.
FBT is the most established type of therapy for children and adolescents with anorexia nervosa, and may also be beneficial for those with bulimia nervosa.
What about other types of therapies?
Researchers continue to investigate the efficacy of other therapies that we discussed above. Below is a snapshot of some of the results:
ACT: A 2020 study assessed 99 women with residual eating disorder symptoms and body image problems. At a 2-year follow-up, women who had received 12 sessions of ACT had fewer symptoms than those who didn't receive ACT.
CRT: A 2018 study looked at using CRT for 145 women with anorexia nervosa in an inpatient program. Results suggested that CRT may be beneficial as a supplemental treatment for anorexia nervosa, but further research is needed.
DBT: A small 2015 study assessed DBT for treating anorexia nervosa. It found that specifically targeting skills like flexibility, openness, and interpersonal skills may be helpful in treating this disorder.
Psychodynamic psychotherapy: A 2016 paper reviewed 47 studies of psychodynamic psychotherapy for treating eating disorders. It noted that while studies are scarce, the available data supports the use of this therapy for eating disorders, particularly for anorexia, but noted that more studies are needed to test its effectiveness.
Recovery versus cure
As we discuss the effectiveness of these therapies, it's important to be cautious when using the word "cure" in the context of eating disorders. A more accurate term to use is "recovery."
Therapy for eating disorders aims to equip you with skills and strategies you can implement into your everyday life to address your condition. In this way, you can achieve recovery, during which you experience little to no symptoms.
It's possible for someone who has recovered from an eating disorder to relapse.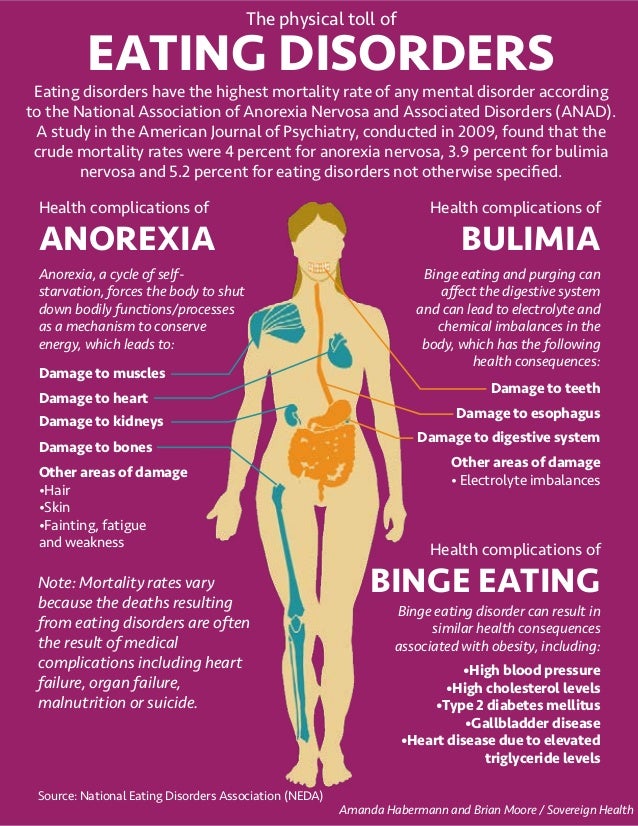 This is not uncommon with many eating disorders.
You can help manage a relapse by:
Acknowledging that the relapse occurred and that this is normal with eating disorders.
Notifying your care provider and support network of what you're experiencing.
Being kind to yourself — you have not failed!
Identifying actionable steps in your treatment plan to help resume your recovery.
If you believe that you or a loved one has an eating disorder, it's important to remember that help is always available. Recovery from an eating disorder is possible by seeking treatment.
There are numerous resources available to help you find treatment. In the sections below, we'll discuss where to find help and how to talk with a doctor.
You can use the resources below to find help that's available in your area.
Your primary care provider
Your primary care doctor can be an important initial resource for getting help with an eating disorder.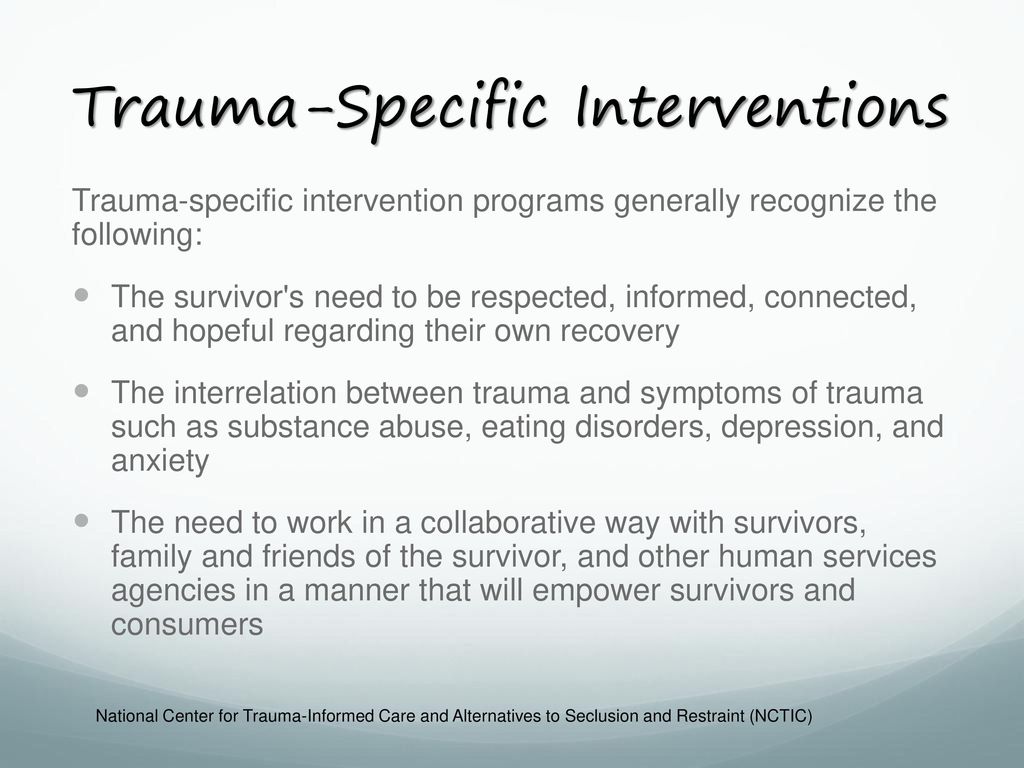 They can help evaluate your symptoms and eating patterns, and can refer you to a treatment specialist close to you.
National Eating Disorders Association (NEDA)
NEDA is a nonprofit organization that works to support those that have an eating disorder. Their website contains a wealth of information about eating disorders, treatment, and support.
Additional resources from NEDA that you may find helpful include:
Treatment locator: This map tool can help you find a treatment provider close to you.
NEDA helpline: You can use the NEDA helpline (800-931-2237) to find support and treatment resources that are available to you. It's available Monday through Friday, although you can leave a message after hours.
National Association of Anorexia Nervosa and Associated Disorders (ANAD)
ANAD is a nonprofit organization that aims to help people with eating disorders get care and support.
They have several resources that you can use, such as:
Treatment directory: The ANAD treatment directory can help you find a treatment provider in your area.
Helpline: The ANAD helpline (630-577-1330) provides information, offers support, and gives treatment referrals. It's available Monday through Friday and on Sundays. You can leave a message after hours.
Support groups: There are several virtual support groups that meet on a regular basis.
National Alliance on Mental Illness (NAMI)
NAMI aims to offer education, support, and public awareness of mental health issues.
Some NAMI resources you may find useful are:
Helpline: The NAMI helpline (1-800-950-6264) provides information, support, and treatment referrals to those with mental health conditions. It's available Monday through Friday.
Support groups: NAMI offers support groups throughout the country for people with mental health conditions and their families.
Substance Abuse and Mental Health Services Administration (SAMHSA)
SAMHSA is a government agency that addresses mental health and substance use concerns throughout the country.
Their website has a treatment locator that you can use to find a treatment facility in your area.
Additionally, the SAMHSA National Helpline (1-800-662-4357) is available 24 hours a day, 365 days per year. You can call this number to receive a referral for a treatment facility near you. All information is kept confidential.
Getting help for an eating disorder may initially seem challenging or scary. These feelings are normal — discussing concerns about our bodies or our mental health can require us to be more vulnerable than we're used to.
Remember: Seeking help is a big first step on your recovery journey.
If you think you may have an eating disorder, make an appointment with your doctor to discuss your concerns. You can choose to see your primary care doctor or a mental health professional.
Try to be as open as possible with your doctor about your thought patterns, eating habits, and concerns. Also, don't hesitate to ask questions if you have them.
If you're nervous, it may be helpful to bring a family member or friend along with you for support.

If you're concerned about a loved one
A friend or family member that has an eating disorder may not believe they need to seek treatment. They may also be defensive about topics like their diet and weight.
If you're worried that someone close to you has an eating disorder, speak with them openly and compassionately about your concerns.
Encourage them to seek treatment. If they're scared or unsure, offering to go with them may be helpful.
Treating an eating disorder often involves some form of therapy. The specific therapy method that's used can depend on the eating disorder you have, as well as which approach is most effective for you personally.
Overall, therapy helps you learn strategies that can help change the thought patterns or behaviors associated with your eating disorder. By using these in your daily life, you can reach recovery.
If you have an eating disorder, it's always important to know that help is available and that there are many resources that can aid you in finding help.
Remember that seeking care is an important initial step in your recovery journey.
Eating disorders | Tervisliku toitumise informatsioon
Eating disorders are psychiatric illnesses that damage a person's physical and mental health and impair their overall quality of life - relationships, work and personal development suffer.
Eating disorders disrupt the connection with one's own body, resulting in highly problematic eating behavior. Weight and body shape are overemphasized, underweight is idealized, and various methods are used to lose weight or prevent weight gain.
Approximately 8% of women and 2% of men will develop an eating disorder during their lifetime. Eating disorders occur in any population, regardless of gender, age, ethnicity, or socioeconomic status. However, they are most common in girls and young women.
Eating disorders are a group of diseases that are distributed differently in different classifications. The most common eating disorders are anorexia ( anorexia nervosa ), bulimia ( bulimia nervosa ) and compulsive overeating ( binge-eating disorder ).
The term "eating disorder" is often erroneously used as a synonym for selective eating disorder, as both are associated with eating disorders. However, the reasons for them are different: an eating disorder is caused by a desire to control weight, while in a selective eating disorder, eating certain foods causes anxiety or fear.
Other eating disorders
Anorexia, bulimia and binge eating disorders are the three most common and well-known eating disorders. However, often not all of the symptoms of a person with an eating disorder correspond to one specific disorder. In such cases, these disorders are referred to as "atypical" or "other eating disorders". A common myth is that in such cases the course of the disease is milder and treatment is treated more lightly. However, this is erroneous, since the name of the disease indicates only its diagnostic criteria, and not the severity or course.
All eating disorders, no matter how they are called or classified, are dangerous conditions that impair quality of life and require treatment.
Causes of Eating Disorders
There is never one single cause of an eating disorder. These are complex diseases, in the development of which a combination of many factors plays an important role. Genetic, biological and environmental factors always play a role. Modern social representations, including the culture of diets and the cult of slimness, contribute to the development of psychological vulnerability, which can become a fertile environment for the formation of eating disorders. Probably for the same reasons, a higher incidence of eating disorders is observed in sports in which weight is of great importance, and among representatives of professions focused on appearance. However, it should be emphasized that browsing social networks or playing a certain sport does not contribute to the development of the disease. There are many factors involved in the development of the disease that are usually beyond the control of the individual. However, it is often more practical and even more important to identify the factors that support the disease, since changing them is associated with better treatment outcomes.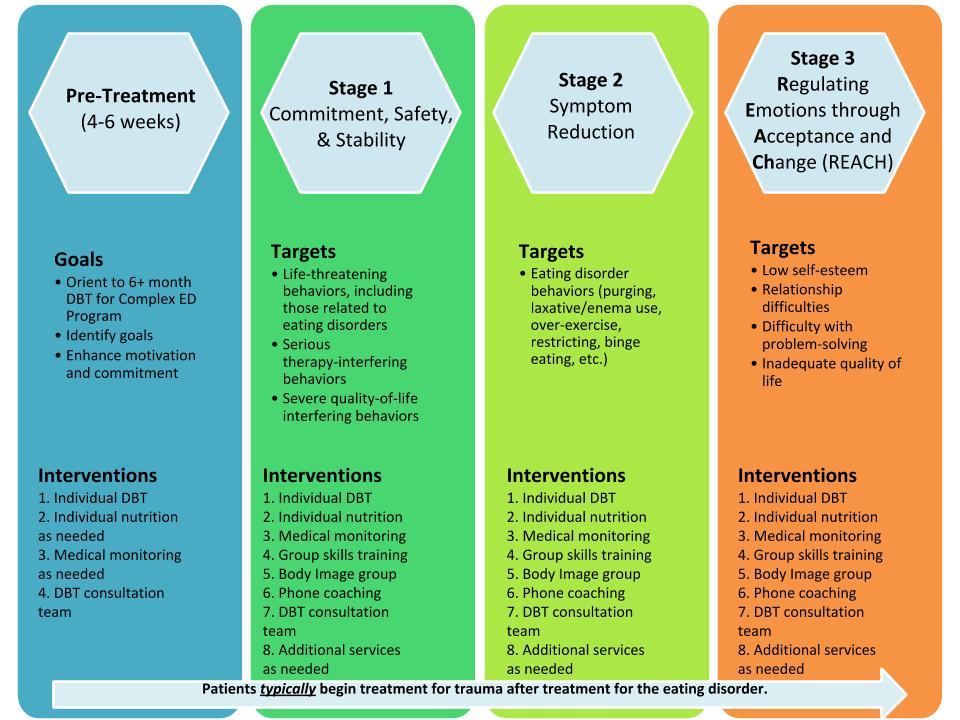 Treatment Options for Eating Disorders
Eating disorders can be life-threatening illnesses with a long and chronic course; they have one of the highest mortality rates of any psychiatric illness. Treating eating disorders is often a lengthy and complex process. However, early intervention is paramount to achieve a good treatment outcome.
Diagnosis and treatment of an eating disorder usually begins with the family physician. Family sisters can provide advice on healthy eating. Psychiatrists are specialists in the diagnosis and treatment of eating disorders as a psychiatric illness. The participation of a clinical psychologist or psychotherapist is also important.
There are two centers in Estonia that specialize in the treatment of eating disorders: the Department of Eating Disorders of the Mental Health Center of the Tallinn Children's Hospital treats children and adolescents, and the Department of Eating Disorders of the Psychiatric Clinic of the Tartu University Hospital treats adolescents and adults.
For more information about eating disorders and advice on what to do if you suspect a loved one has an eating disorder, visit peaasi.ee.
EATING DISORDER: ANOREXIA AND BULEMIA
Home
→
Blog
→
Dietology with Olga Petriman
Friends, hello! Today we will talk about an important topic - this is an eating disorder.
Eating disorders affect people who focus on food and their weight.
Any person pays attention to eating. In addition, everyone has periods when he eats either less or more than usual. However, most people return to a normal diet. If it doesn't, it's most likely an eating disorder.

Eating disorders details
Eating disorders are serious behavioral and mental problems.
Eating disorders means:
- Anorexia nervosa, in which you lose weight but don't eat enough because you think you're overweight.
- Bulimia, when periods of overeating are followed by periods of cleansing the body and refusal of food, sometimes with the help of artificially induced vomiting or laxatives
- Overeating when nutrition is completely out of control
Women are more likely than men to suffer from eating disorders. They usually appear during adolescence and often coexist with depression and anxiety disorders.
Eating disorders can lead to heart and kidney disease and even death. Timely treatment is very important. Treatment for eating disorders includes monitoring, psychotherapy, nutritional counseling, and sometimes medication.
A person with an eating disorder may start eating only slightly more or less than usual, but at some point the urge to eat less or more gets out of hand.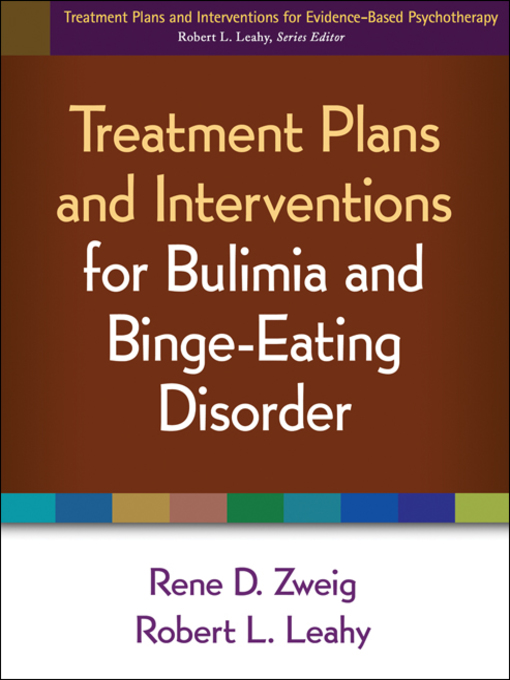 Eating disorders are very complex, and despite scientific research, their biological, behavioral, and social underpinnings are still not easy to understand.
Eating disorders treatable
Psychological treatments are effective for most eating disorders. However, in more complex and chronic cases, treatment may include medical intervention and monitoring, medications, and nutritional counseling. Some patients must be hospitalized for treatment of malnutrition or excess weight.
Researchers are currently working to identify the underlying processes that accompany the eating disorder, which should help guide the selection of optimal treatment. For example, what is anorexia: the result of a violation of body image, self-esteem problems, obsessive thoughts, obsessive behavior, or a combination of all of these processes? Is it possible to predict, by identifying something as a risk factor, when a sharp decrease in body weight will occur, and therefore try to avoid it?
These and other questions may be answered in the near future.