Does psychotherapy work for anxiety
How Does Therapy Help Anxiety?
Whether you're experiencing panic attacks, obsessions and compulsions, or everyday anxiety symptoms, it's essential to know that you're not alone. As the most common mental illness in the United States, anxiety disorders affect 40 million adults, or 19.1% of the population, every year, according to the National Institute of Mental Health (NIMH).
Working with a mental health professional can improve your mental health. For many anxiety disorders, psychotherapy is the most effective treatment. Psychotherapy can help you uncover the underlying causes of your worries and fears, learn how to relax, and develop healthier coping mechanisms and problem-solving skills. Essentially, therapy gives you the necessary tools to overcome anxiety and teaches you how to use them.
What types of therapy are used in the treatment of anxiety?
Psychotherapy—unlike anti-anxiety medication—treats more than just the symptoms of anxiety. Therapy's self-reflective process helps people with anxiety disorders understand, identify, and transform their anxiety.
If anxiety symptoms flare up, implementing healthy coping strategies can be critical. 
Some of the types of therapy most commonly used in the treatment of anxiety include:
Cognitive-Behavioral Therapy
Cognitive-behavioral therapy (CBT) is the most widely used therapy for the treatment of anxiety disorders. CBT relies on the concept that our thoughts—not external events—affect how we feel, think, and behave. In other words, the situation you're in doesn't determine how you feel, but your perception of the situation does. 
CBT addresses negative thoughts and behaviors in the way we look at the world and ourselves. Cognitive-behavioral treatment involves two main components:
Cognitive therapy examines how your negative thoughts contribute to feelings of nervousness and anxiety.
Behavior therapy examines how your behaviors and reactions in situations trigger anxiety.
Through a combination of homework assignments, goal-setting, group therapy, and structured therapy sessions, CBT aims to identify problematic thoughts and beliefs, challenge them, and replace them with healthier, more constructive thoughts and beliefs.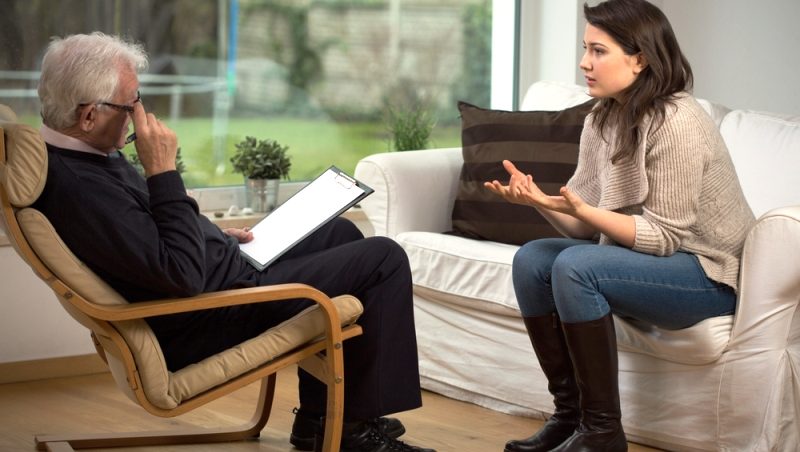 According to a meta-analysis by Hoffman et al., CBT is an effective treatment for a wide range of mental health conditions, including:
Generalized anxiety disorder (GAD)
Specific phobias
Post-traumatic stress disorder (PTSD)
Separation anxiety disorder
Agoraphobia
Social anxiety disorder (social phobia)
Panic disorder
Obsessive-compulsive disorder (OCD)
CBT is also an effective treatment for co-occurring, related disorders, such as mood disorders, including major depression and bipolar disorder. 
Exposure Therapy
As the name suggests, exposure therapy exposes clients to feared objects or situations. Through repeated exposures, clients feel an increasing sense of control over feared situations, and excessive worry becomes more manageable over time.
Exposure therapy can be done in two ways. Therapists might ask clients to imagine feared situations, or clients may gradually confront feared situations in real life.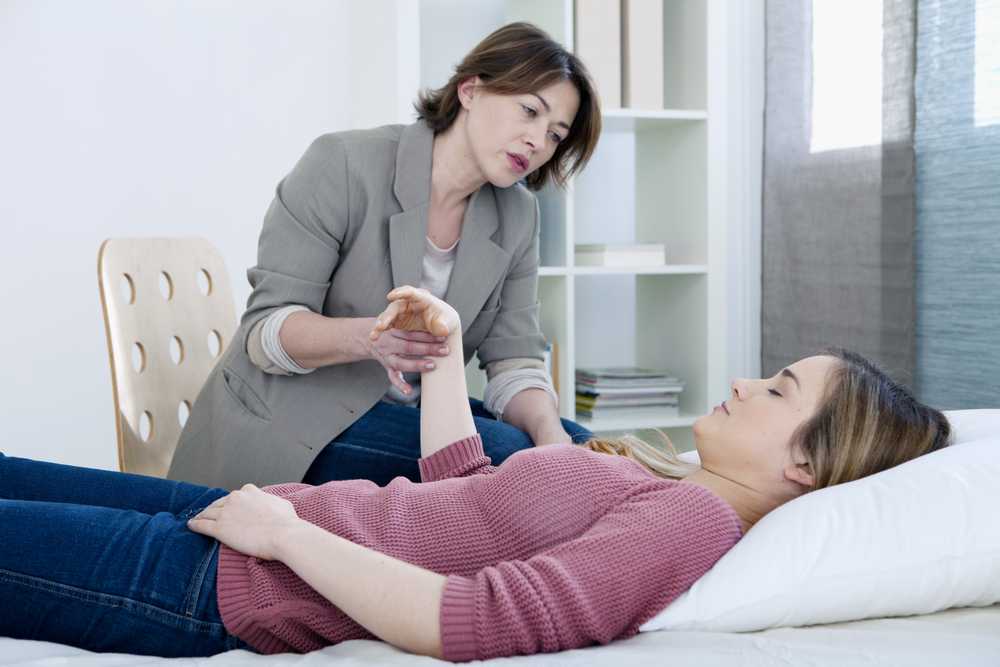 Exposure therapy can be used alone or in combination with cognitive-behavioral therapy.
Psychodynamic Therapy
Psychodynamic therapy involves recognizing negative patterns of thinking and behaving that are rooted in past experiences. Therapists with a psychodynamic orientation typically use open-ended questions and free association, allowing clients to discuss whatever is on their minds.
During therapy sessions, clients and therapists work together to identify unconscious patterns of negative behavior. By bringing these associations to light, clients can learn to overcome problematic behaviors and feelings, according to the National Alliance on Mental Illness (NAMI).
Interpersonal Therapy
Interpersonal therapy (IPT) is a short-term treatment that addresses interpersonal issues in adolescents and adults.
During initial therapy sessions, you can expect your therapist to gather information about the nature of your mental health concerns and interpersonal experiences to identify negative patterns, such as social isolation, avoidance, or aggression.
Ultimately, IPT treatment works to help clients understand their mental health issues and foster positive social interactions with others.
Find a Therapist to Help With Your Anxiety
Get personalized matches
Dialectical behavior therapy (DBT)
DBT is heavily based on CBT but focuses on accepting uncomfortable thoughts, feelings, and behaviors instead of struggling with them. By coming to terms with negative thoughts and behaviors, clients can work with therapists to create a gradual treatment plan toward recovery. 
DBT helps patients learn emotional and cognitive skills and successfully apply those skills to their daily lives. Generally, DBT focuses on tackling difficult emotions, such as excessive fear and nervousness. DBT can help people with anxiety disorders improve their capacity for emotional regulation and their ability to control emotions.
Complementary Therapies for Anxiety Disorders
As you explore your anxiety disorder in talk therapy, you may also want to experiment with complementary strategies to help manage stress levels and improve your mental health.
Some complementary therapies that can help reduce anxiety symptoms include:
Exercise: Taking care of your physical health is just as important as your mental health. Research shows that regular exercise can provide significant relief from anxiety symptoms. To achieve the maximum mental health benefit, set aside one hour for aerobic exercise three to five days a week.
Healthy lifestyle changes: Eating a balanced diet, getting enough sleep, avoiding caffeine and nicotine, and setting aside time for your favorite daily activities can help manage the symptoms of anxiety.
Mindfulness and relaxation techniques: Mindfulness meditation, yoga, and progressive muscle relaxation, can help reduce anxiety and improve your mental health.
Support groups: Many people with anxiety disorders find support groups to be a beneficial component of their treatment plan. Support groups can help adolescents, adults, and older adults feel less alone, fight social anxiety, and connect with people in similar situations. Research has shown that support groups can be especially helpful for those with posttraumatic stress disorder.
Before incorporating herbal supplements or vitamins into your treatment plan, make sure to talk to your primary care physician to rule out potential interactions with benzodiazepines, tricyclic antidepressants, and anxiety medications.
What about anxiety medication?
While talk therapy is typically used as a first-line treatment for anxiety disorders, anti-anxiety medications can help treat anxiety's physical symptoms to help individuals function and feel better. However, it's essential to keep in mind that anxiety medications cannot address the underlying emotional and psychological causes of anxiety or help people learn different ways to cope with anxiety symptoms.
Some common types of medications used to treat anxiety disorders include:
Serotonin-norepinephrine reuptake inhibitors (SNRIs) are antidepressants that influence both serotonin and norepinephrine levels in the brain.
Common SNRIs used to treat anxiety disorders include Duloxetine, Cymbalta, and Venlafaxine.
Selective serotonin reuptake inhibitors (SSRIs) are antidepressants that boost serotonin production in the brain. Common SSRIs used to treat anxiety disorders include Paroxetine and Sertraline. 
Anti-anxiety medications, such as Xanax, Klonopin, Lorazepam, Buspirone, can help manage physical symptoms.
Unwanted side effects, such as restlessness, irritability, headaches, and nausea, are commonly associated with anxiety medication, and responses to medications vary between individuals. It's crucial to work closely with your primary care provider, psychologist, and psychiatrist to monitor changes in mood, behavior, and other specific symptoms to find the right medication. 
For people with intense panic attacks, obsessions and compulsions, or intrusive thoughts, medication may be essential to living a fulfilling life. 
Final Thoughts
Sometimes, anxiety symptoms can become overwhelming, and intense fear and nervousness can interfere with your daily life.
If you're struggling with excessive anxiety, it's essential to place your mental health in the right person's hands.
To find the right therapist, reach out to a mental health professional through WithTherapy. We'll connect you to a mental health provider you feel comfortable with, regardless of your personal preferences and requirements.
One of the experienced mental health providers on the WithTherapy platform will help you explore your treatment options, find new ways to manage your anxiety symptoms, improve your quality of life, and navigate your mental health concerns.
Find a Therapist to Help With Your Anxiety
Ready to find support and address your challenges? Schedule with a therapist uniquely matched to you.
Therapy for Anxiety Disorders - HelpGuide.org
Otte, C. (2011). Cognitive behavioral therapy in anxiety disorders: Current state of the evidence. Dialogues in Clinical Neuroscience, 13(4), 413–421. https://www.ncbi.nlm.nih.gov/pmc/articles/PMC3263389/
Tolin, D.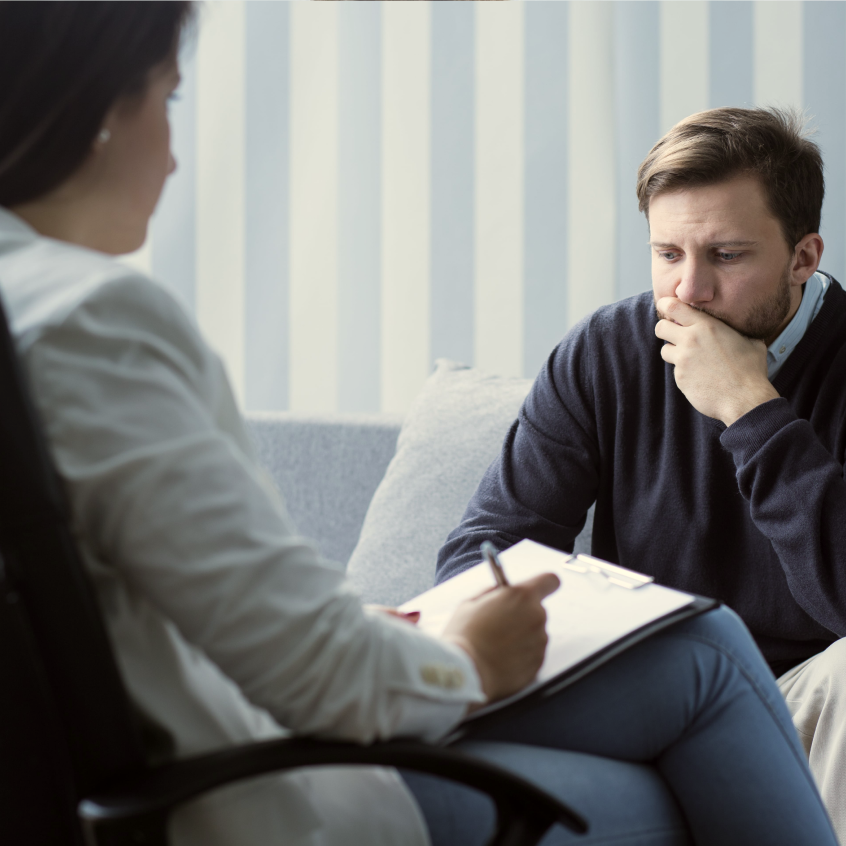 F. (2010). Is cognitive–behavioral therapy more effective than other therapies?: A meta-analytic review. Clinical Psychology Review, 30(6), 710–720. https://doi.org/10.1016/j.cpr.2010.05.003
Borza, L. (2017). Cognitive-behavioral therapy for generalized anxiety. Dialogues in Clinical Neuroscience, 19(2), 203–208. https://www.ncbi.nlm.nih.gov/pmc/articles/PMC5573564/
Efficacy of applied relaxation and cognitive-behavioral therapy in the treatment of generalized anxiety disorder. – PsycNET. (n.d.). APA PsycNET. https://doi.org/10.1037/0022-006X.61.4.611
Heimberg, R. G. (2002). Cognitive-behavioral therapy for social anxiety disorder: Current status and future directions. Biological Psychiatry, 51(1), 101–108. https://doi.org/10.1016/S0006-3223(01)01183-0
Powers, M. B., Sigmarsson, S. R., & Emmelkamp, P. M. G. (2009, August 4). A Meta–Analytic Review of Psychological Treatments for Social Anxiety Disorder (world) [Research-article]. Http://Dx.Doi.Org/10.1521/Ijct.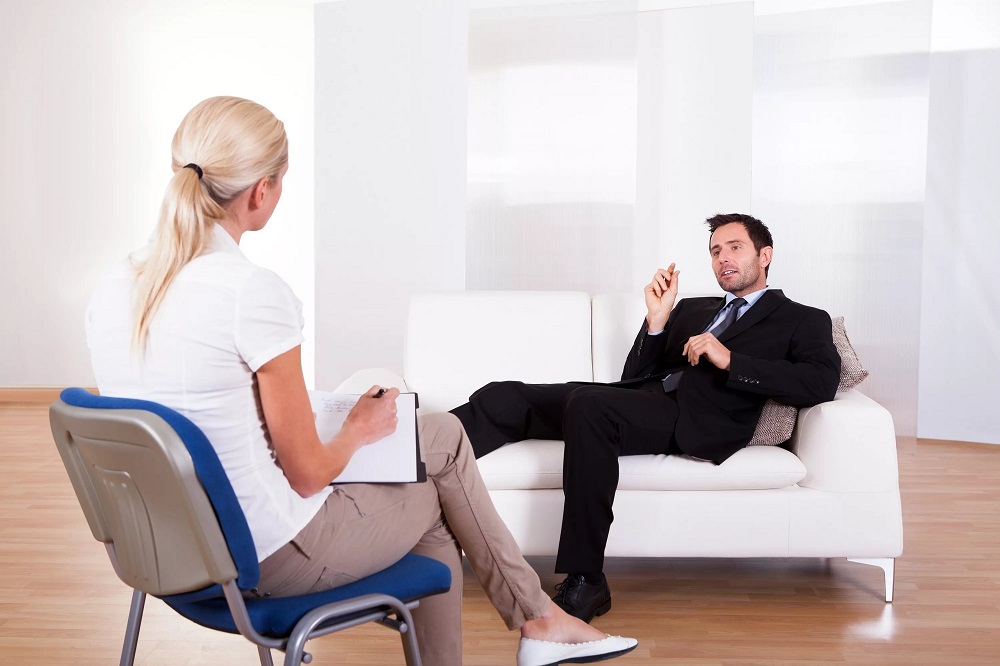 2008.1.2.94; Guilford Publications. https://doi.org/10.1521/ijct.2008.1.2.94
Schneider, S., Blatter-Meunier, J., Herren, C., Adornetto, C., In-Albon, T., & Lavallee, K. (2011). Disorder-Specific Cognitive-Behavioral Therapy for Separation Anxiety Disorder in Young Children: A Randomized Waiting-List-Controlled Trial. Psychotherapy and Psychosomatics, 80(4), 206–215. https://doi.org/10.1159/000323444
Reinecke, A., Thilo, K. V., Croft, A., & Harmer, C. J. (2018). Early effects of exposure-based cognitive behaviour therapy on the neural correlates of anxiety. Translational Psychiatry, 8(1), 1–9. https://doi.org/10.1038/s41398-018-0277-5
Ougrin, D. (2011). Efficacy of exposure versus cognitive therapy in anxiety disorders: Systematic review and meta-analysis. BMC Psychiatry, 11(1), 200. https://doi.org/10.1186/1471-244X-11-200
Roberge, P., Marchand, A., Reinharz, D., & Savard, P. (2008). Cognitive-Behavioral Treatment for Panic Disorder With Agoraphobia: A Randomized, Controlled Trial and Cost-Effectiveness Analysis.
Behavior Modification, 32(3), 333–351. https://doi.org/10.1177/0145445507309025
Amick, H. R., Gartlehner, G., Gaynes, B. N., Forneris, C., Asher, G. N., Morgan, L. C., Coker-Schwimmer, E., Boland, E., Lux, L. J., Gaylord, S., Bann, C., Pierl, C. B., & Lohr, K. N. (2015). Comparative benefits and harms of second generation antidepressants and cognitive behavioral therapies in initial treatment of major depressive disorder: Systematic review and meta-analysis. BMJ, 351, h6019. https://doi.org/10.1136/bmj.h6019
Hilty, D. M., Ferrer, D. C., Parish, M. B., Johnston, B., Callahan, E. J., & Yellowlees, P. M. (2013). The Effectiveness of Telemental Health: A 2013 Review. Telemedicine Journal and E-Health, 19(6), 444–454. https://doi.org/10.1089/tmj.2013.0075
Koonin, L. M. (2020). Trends in the Use of Telehealth During the Emergence of the COVID-19 Pandemic—United States, January–March 2020. MMWR. Morbidity and Mortality Weekly Report, 69. https://doi.org/10.15585/mmwr.
mm6943a3
Nordgren, L. B., Hedman, E., Etienne, J., Bodin, J., Kadowaki, Å., Eriksson, S., Lindkvist, E., Andersson, G., & Carlbring, P. (2014). Effectiveness and cost-effectiveness of individually tailored Internet-delivered cognitive behavior therapy for anxiety disorders in a primary care population: A randomized controlled trial. Behaviour Research and Therapy, 59, 1–11. https://doi.org/10.1016/j.brat.2014.05.007
Recognition of Psychotherapy Effectiveness. (n.d.). American Psychological Association (APA). Retrieved June 23, 2021, from https://www.apa.org/about/policy/resolution-psychotherapy
Geller, D. A., & March, J. (2012). Practice Parameter for the Assessment and Treatment of Children and Adolescents With Obsessive-Compulsive Disorder. Journal of the American Academy of Child & Adolescent Psychiatry, 51(1), 98–113. https://doi.org/10.1016/j.jaac.2011.09.019
Fineberg, N. A., Hollander, E., Pallanti, S., Walitza, S., Grünblatt, E., Dell'Osso, B. M.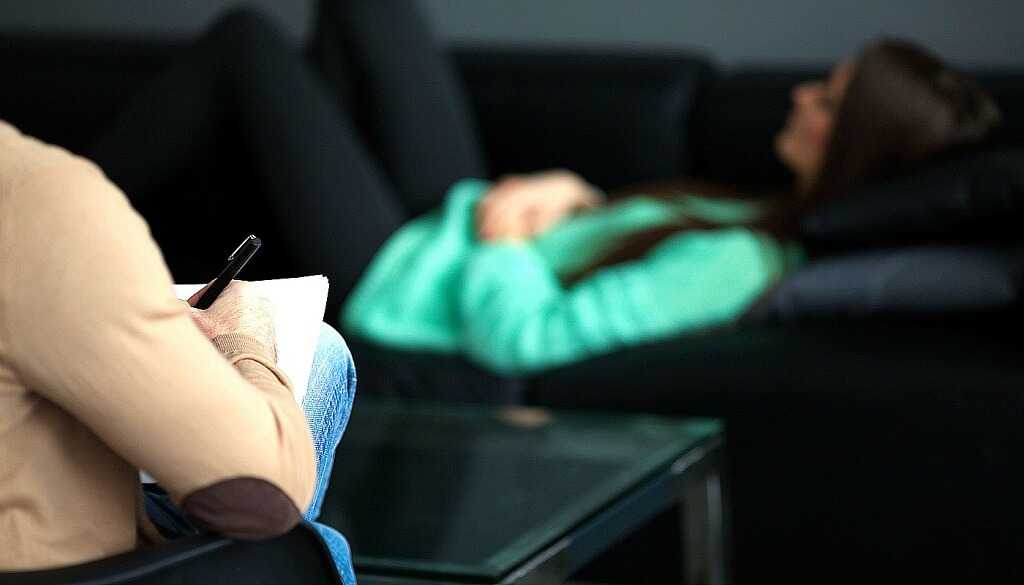 , Albert, U., Geller, D. A., Brakoulias, V., Janardhan Reddy, Y. C., Arumugham, S. S., Shavitt, R. G., Drummond, L., Grancini, B., De Carlo, V., Cinosi, E., Chamberlain, S. R., Ioannidis, K., Rodriguez, C. I., … Menchon, J. M. (2020). Clinical advances in obsessive-compulsive disorder: A position statement by the International College of Obsessive-Compulsive Spectrum Disorders. International Clinical Psychopharmacology, 35(4), 173–193. https://doi.org/10.1097/YIC.0000000000000314
Hadley, S. J., Greenberg, J., & Hollander, E. (2002). Diagnosis and treatment of body dysmorphic disorder in adolescents. Current Psychiatry Reports, 4(2), 108–113. https://doi.org/10.1007/s11920-002-0043-4
Locke, A. B., Kirst, N., & Shultz, C. G. (2015). Diagnosis and Management of Generalized Anxiety Disorder and Panic Disorder in Adults. American Family Physician, 91(9), 617–624. https://www.aafp.org/afp/2015/0501/p617.html
Walter, H. J., Bukstein, O. G., Abright, A. R., Keable, H., Ramtekkar, U.
, Ripperger-Suhler, J., & Rockhill, C. (2020). Clinical Practice Guideline for the Assessment and Treatment of Children and Adolescents With Anxiety Disorders. Journal of the American Academy of Child & Adolescent Psychiatry, 59(10), 1107–1124. https://doi.org/10.1016/j.jaac.2020.05.005
Hofmann, S. G., Sawyer, A. T., Witt, A. A., & Oh, D. (2010). The Effect of Mindfulness-Based Therapy on Anxiety and Depression: A Meta-Analytic Review. Journal of Consulting and Clinical Psychology, 78(2), 169–183. https://doi.org/10.1037/0022-006X.61.4.611
Goldberg, S. B., Tucker, R. P., Greene, P. A., Davidson, R. J., Wampold, B. E., Kearney, D. J., & Simpson, T. L. (2018). Mindfulness-based interventions for psychiatric disorders: A systematic review and meta-analysis. Clinical Psychology Review, 59, 52–60. https://doi.org/10.1016/j.cpr.2017.10.011
Shapero, B. G., Greenberg, J., Pedrelli, P., de Jong, M., & Desbordes, G. (2018). Mindfulness-Based Interventions in Psychiatry.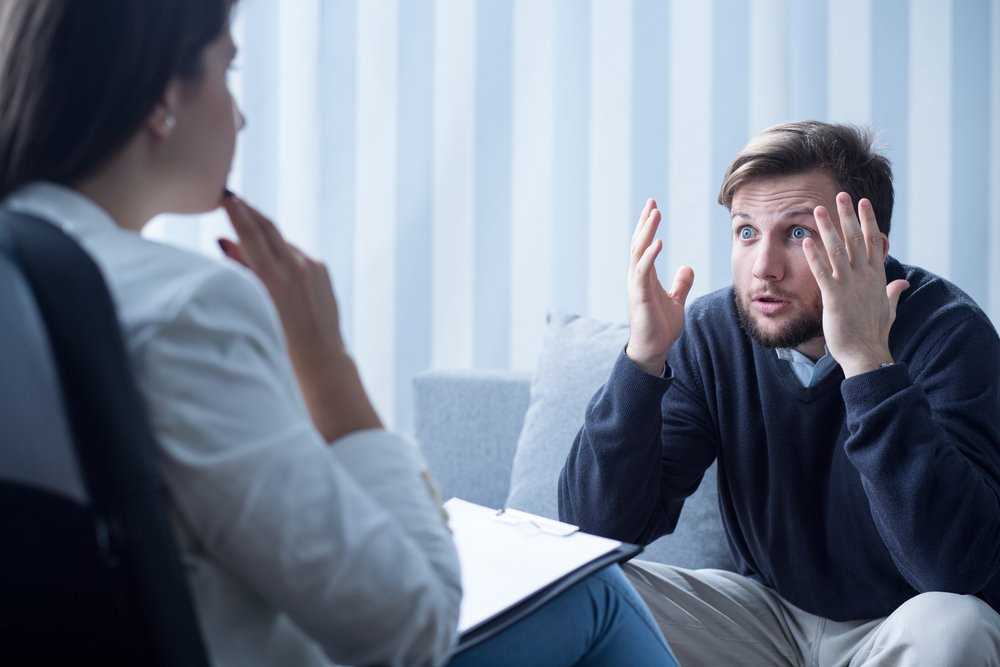 Focus: Journal of Life Long Learning in Psychiatry, 16(1), 32–39. https://doi.org/10.1176/appi.focus.20170039
Khoury, B., Lecomte, T., Fortin, G., Masse, M., Therien, P., Bouchard, V., Chapleau, M.-A., Paquin, K., & Hofmann, S. G. (2013). Mindfulness-based therapy: A comprehensive meta-analysis. Clinical Psychology Review, 33(6), 763–771. https://doi.org/10.1016/j.cpr.2013.05.005
Miller, J. J., Fletcher, K., & Kabat-Zinn, J. (1995). Three-year follow-up and clinical implications of a mindfulness meditation-based stress reduction intervention in the treatment of anxiety disorders. General Hospital Psychiatry, 17(3), 192–200. https://doi.org/10.1016/0163-8343(95)00025-M
Schanche, E., Vøllestad, J., Binder, P.-E., Hjeltnes, A., Dundas, I., & Nielsen, G. H. (2020). Participant experiences of change in mindfulness-based stress reduction for anxiety disorders. International Journal of Qualitative Studies on Health and Well-Being, 15(1), 1776094. https://doi.org/10.
1080/17482631.2020.1776094
Schoenberg, P. L. A., & David, A. S. (2014). Biofeedback for Psychiatric Disorders: A Systematic Review. Applied Psychophysiology and Biofeedback, 39(2), 109–135. https://doi.org/10.1007/s10484-014-9246-9
Goessl, V. C., Curtiss, J. E., & Hofmann, S. G. (2017). The effect of heart rate variability biofeedback training on stress and anxiety: A meta-analysis. Psychological Medicine, 47(15), 2578–2586. https://doi.org/10.1017/S0033291717001003
Hammond, D. C. (2010). Hypnosis in the treatment of anxiety- and stress-related disorders. Expert Review of Neurotherapeutics, 10(2), 263–273. https://doi.org/10.1586/ern.09.140
Anbar, R. D. (2006). Hypnosis: An important multifaceted therapy. The Journal of Pediatrics, 149(4), 438–439. https://doi.org/10.1016/j.jpeds.2006.07.019
Mayo-Wilson, E., Dias, S., Mavranezouli, I., Kew, K., Clark, D. M., Ades, A. E., & Pilling, S. (2014). Psychological and pharmacological interventions for social anxiety disorder in adults: A systematic review and network meta-analysis.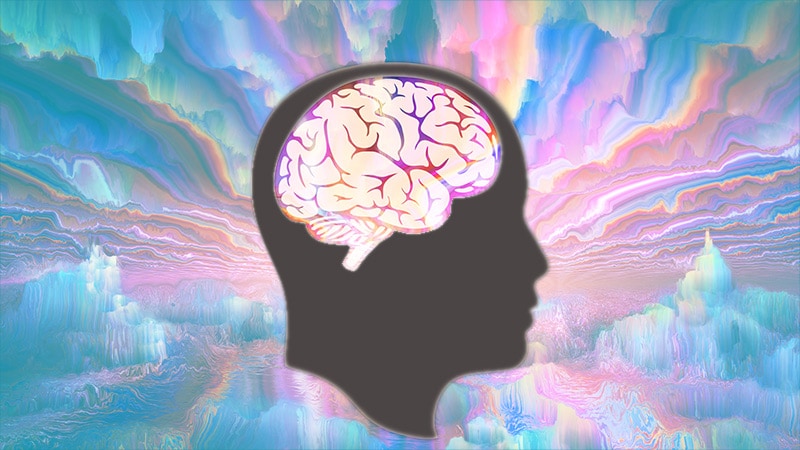 The Lancet Psychiatry, 1(5), 368–376. https://doi.org/10.1016/S2215-0366(14)70329-3
Craske, M. G., & Stein, M. B. (2016). Anxiety. Lancet (London, England), 388(10063), 3048–3059. https://doi.org/10.1016/S0140-6736(16)30381-6
Recognition of Psychotherapy Effectiveness. (n.d.). American Psychological Association (APA). Retrieved June 23, 2021, from https://www.apa.org/about/policy/resolution-psychotherapy
Aylett, E., Small, N., & Bower, P. (2018). Exercise in the treatment of clinical anxiety in general practice – a systematic review and meta-analysis. BMC Health Services Research, 18(1), 559. https://doi.org/10.1186/s12913-018-3313-5
Kandola, A., Vancampfort, D., Herring, M., Rebar, A., Hallgren, M., Firth, J., & Stubbs, B. (2018). Moving to Beat Anxiety: Epidemiology and Therapeutic Issues with Physical Activity for Anxiety. Current Psychiatry Reports, 20(8), 63. https://doi.org/10.1007/s11920-018-0923-x
Anxiety Disorders. (2013). In Diagnostic and Statistical Manual of Mental Disorders.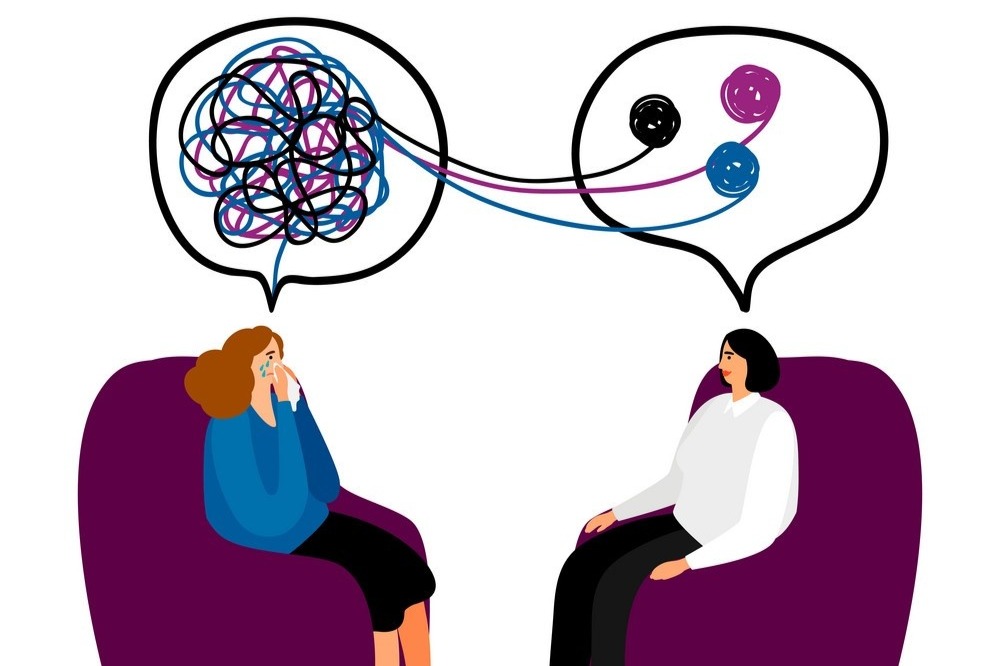 American Psychiatric Association. https://doi.org/10.1176/appi.books.9780890425787.x05_Anxiety_Disorders
How does a psychologist help fight anxiety? : Blog Alter
What is the difference between normal anxiety and anxiety disorder, when it is time to consult a psychologist and how anxiety psychotherapy works.
one Normal Anxiety vs Anxiety Disorder - What's the Difference?
1.1 If anxiety has become chronic and interferes with life, it means that it acquires a pathological form.
2 If anxiety is on the rise
3 What happens in psychotherapy: step by step
four Find help at Alter
Normal anxiety and anxiety disorder - what's the difference?
Anxiety is a normal human reaction to unpleasant and potentially dangerous events.
Evolutionarily, this reaction arose so that we could mobilize and act quickly. In some cases, anxiety can actually help. For example, in a dark alley, she will make you look around, avoid suspicious figures and speed up if the situation seems dangerous. Anxiety arises during a period of change, before important tests or meetings - and at a moderate level, it helps to concentrate, put more effort and better adapt.
But sometimes anxiety can literally undermine our performance. Being in this state for too long, we spend all our energy on it. Anxious thoughts constantly spin in my head, interfere with concentration and make me constantly prepare for a disaster. There is no strength left for work and communication.
If anxiety has become chronic and interferes with life, it means that it acquires a pathological form.
Chronic anxiety can lead to anxiety disorder . This is a serious and dangerous condition. Sleep and appetite disturbances, tension pains, irritability appear.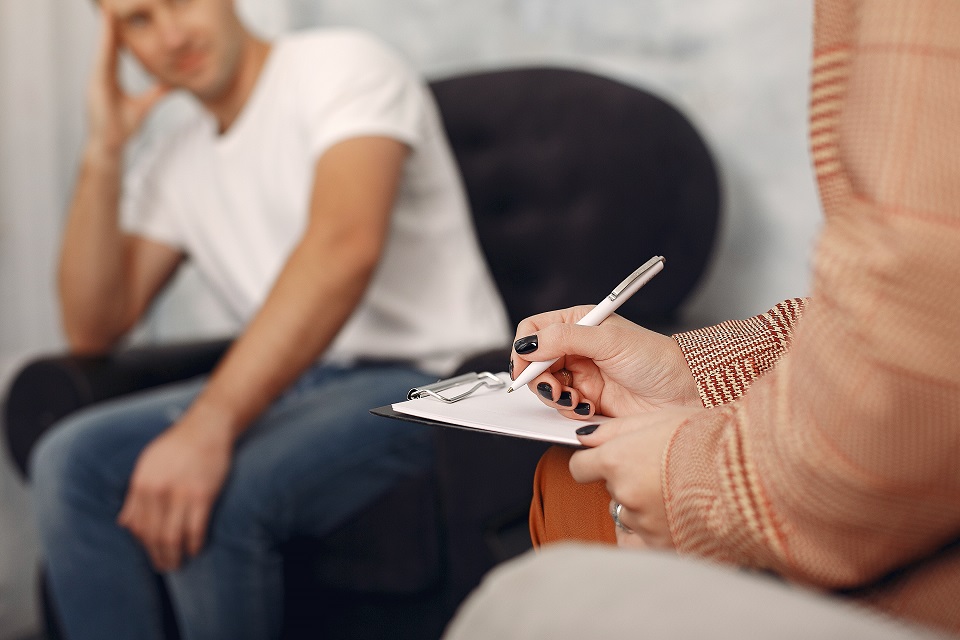 You can no longer control anxiety - but it settles in all areas of life and begins to control you.
A high level of anxiety makes you avoid everything new, prevents you from working, building relationships and living a full life.
If anxiety goes off scale
You can measure your level of anxiety using the Beck scale - this is the most common technique. If she showed a high or medium level of anxiety, we recommend contacting a psychologist.
Cognitive Behavioral Therapy (CBT) is considered the most effective treatment for anxiety. This direction works with thoughts and behavior without affecting the past of the client and his deep traumas. The effectiveness of CBT has been confirmed by numerous scientific studies.
An anxious person tends to overestimate the seriousness and likelihood of bad events. For example, he receives a new task at work and immediately imagines how he will not cope with it - and then he will be fired. In fact, this is unlikely to happen: if something does not work out, you can always ask colleagues for help; besides, people usually don't get fired because of one gaffe.
But a person falls into a vicious circle: due to anxiety, his level of concentration decreases, and the likelihood of making a mistake really increases. Asking for help can be scary because of the obsessive thought "What will your colleagues think?". Then the anxious person really does not cope with the work, receives negative feedback - and the behavior is fixed.
CBT works with these patterns of behavior and thinking, helping to change them to more adaptive ones. Also at CBT, a person learns relaxation techniques to relieve muscle tension and other physical symptoms of anxiety.
There are other reliable therapies that also work with anxiety. Among them are psychodynamic approaches, in which you will explore the underlying causes of anxiety; art therapy methods that help to accept and process emotions.
What Happens in Psychotherapy: Step by Step
You may be thinking, "How can my anxiety go away if I just talk to a psychologist?". But a psychotherapy session is not just a conversation.
This is a work that includes many proven methods and techniques. For example, in CBT, the technique of "cognitive reappraisal" is widely used - let's look at an example of how this works.
1. Definition of a negative thought
Emotions are caused by thoughts, not vice versa. For example, you thought, "I'm going to fail," and immediately felt tension and excitement. But in ordinary life, we rarely notice such thoughts, paying attention only to emotions. This is because negative thoughts already arise automatically. In other words, we just got used to thinking that way.
It may take some time for you to learn to track negative thoughts. There are many methods for this: for example, a psychologist may suggest that you keep a special diary.
2. Analysis and refutation
The next stage is a detailed analysis of this thought. The psychologist will ask you to estimate what the real probability of failure is; Have there been times in your life when you expected failure, but the expectations were not met.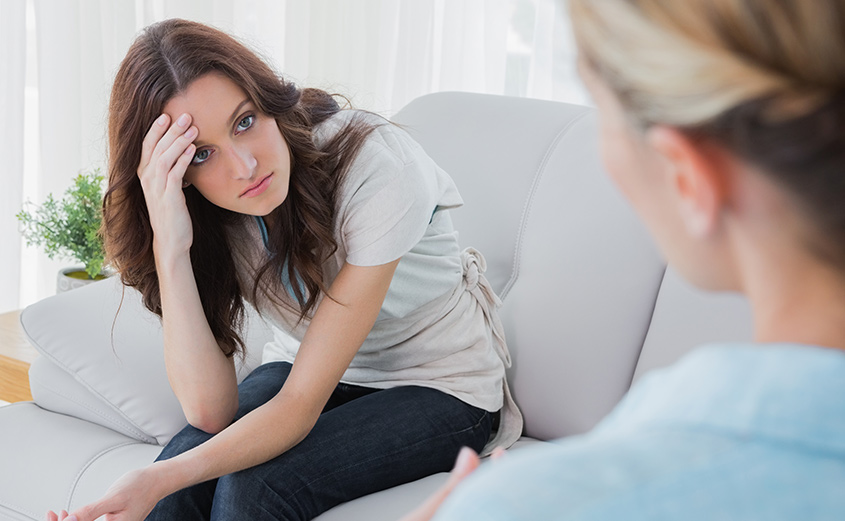 The task of this stage is the collision of automatic thought with facts.
3. Changing your thought to a more realistic one
Now you need to choose a new idea to follow. It will not be the absolute opposite of the first. "Luck always awaits me" also does not stand up to the test of facts.
The purpose of this stage is to develop a more realistic view, for example, "if I want something and put in enough effort, most likely I will develop and achieve success." You will also learn to more calmly accept things that you cannot control, to behave more flexibly and adaptively.
Find help at Alter
Sometimes anxiety can be managed on your own with the help of special techniques, good habits and self-care. We have prepared a guide to help you do just that. It is primarily aimed at the anxiety associated with self-isolation - but it will be suitable for other situations.
However, it is not always possible to cope on your own. This is due to the fact that it is difficult for us to look at ourselves from the outside and clearly identify the patterns of behavior and thinking that cause anxiety.
Also, often the level of anxiety can be so high that it interferes with activities. At Alter, you can find a psychologist who works successfully with anxiety. To do this, you can fill out a questionnaire - and the algorithm will issue a selection of psychologists for your individual request. You can also choose a psychologist yourself in our directory.
We employ only reliable specialists with proven education, qualifications and work experience. Working with them is safe. Psychotherapy is a reliable tool for taking control of anxiety and leading a free, happy life.

Rate this article
[Total: 4 Rating: 4.5]
Share this post
Link copied to clipboard!
Cognitive Behavioral Therapy for Anxiety – Here and Now
Author of the article: Sukhanova Anastasia Nikolaevna Psychologist-consultant, family psychologist.
Anxiety is a feeling that causes tension due to anxiety and fear.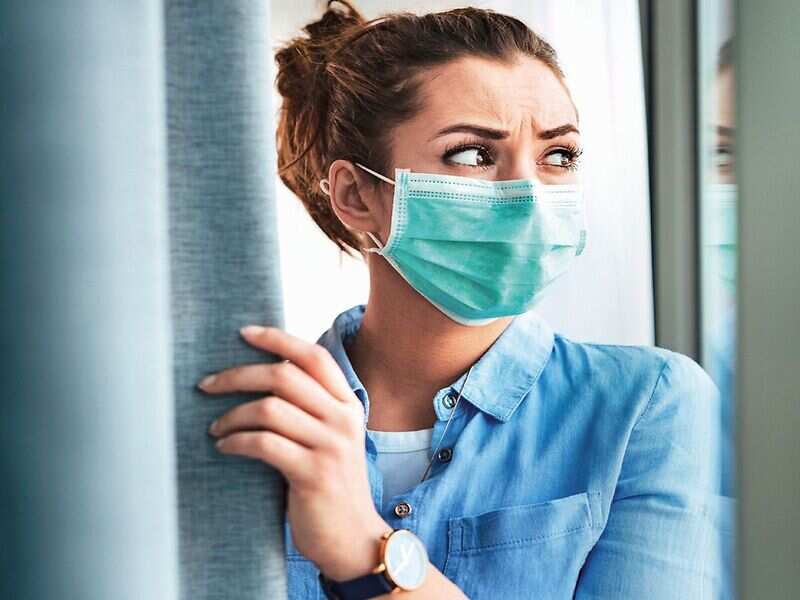 To a healthy degree these emotions are useful. They help to mobilize strength and attention and find a way out of extreme situations.
Why anxiety is dangerous
If the feeling of anxiety and restlessness is prolonged, it can lead to exhaustion of the nervous system and the body as a whole, which leads to a decrease in adaptation mechanisms and the development of psychosomatic diseases.
In addition, it reduces the standard of living:
a person becomes unproductive;
reduced concentration;
it becomes difficult to make decisions;
thoughts are constantly swarming in the head that cannot be collected;
there is dissatisfaction with oneself and even social isolation;
relations with loved ones deteriorate;
irritability and tearfulness are often added.
Sleep disturbance and inability to relax leads to the fact that already in the morning a person feels tired, unwilling to do something, cannot fully engage in everyday activities or communication.
Dealing with anxiety in CBT
The good news is that you can learn to manage your emotions.
The fact is that our emotions and our behavior, such as apathy, unwillingness to get out of bed, irritability, are a reaction to our thoughts (cognitions).
However, primary thoughts are so lightning-fast (80-120 m/sec) that we do not notice them, but find ourselves already in a state of anxiety and restlessness, sadness or anger.
In order not to fall into these uncomfortable states for us, we need to work with thoughts.
Cognitive behavioral therapy is based on this principle.
Cognitive Behavioral Therapist will teach you how to manage your emotions and behavior by changing your thoughts.
Just imagine how your life will change when you decide to be sad or happy, anxious or calm
Even a five-year-old child can master the methods of cognitive-behavioral therapy, they are simple and effective.
Don't tolerate anxiety - take care of yourself and learn cognitive-behavioral self-help techniques.
Cognitive Behavioral Therapy Exercises
Here are some examples of simple techniques you can use on your own when you're feeling anxious.
1 exercise
Name all objects of a certain color that are around you. For example: There are green objects in the room - a flower on the windowsill, a notebook on the table, a pattern on the carpet, a folder on the bedside table. When the green items run out, choose a different color.
Exercise 2
List everything in a row, paying attention to details. For example: A black leather sofa, a brown wooden table next to it, a black computer on it, a thick yellow book, blue ballpoint pens, a flower in a ceramic pot on the windowsill, etc. when the unwanted state begins, answering 5 questions:
What am I thinking at this moment?
What do I say to myself at this moment?
What do I feel at this moment?
What am I doing at this moment?
What are the sensations in the body at this moment?
Then, describe what is happening outside of you at this moment in the same way as in the previous exercise - what is around you, what objects, things, describe their characteristics (color, material, shape).