10 things not to do at christmas
10 Things NOT To Do On Christmas Day
Toggle Nav
Search
Shop by Color 
Shop by Size
By Andrew Jacobs
Dec 23, 2015
Christmas is almost here, and the JAM team thought you may need a few tips on how to make the best out of everyone's favorite day. Here are 10 things not to do on Christmas Day. You're welcome!
1. DO NOT turn on any non-Christmas music.
I don't care if you hate Christmas music or are sick of it.
If it isn't playing in the background, you're doing Christmas wrong.
It doesn't matter whether you go for R&B with Mariah Carey's Christmas Pandora Station or decide to tune into some classics like Frank Sinatra's Christmas Pandora Station. But have it on! Or at least put A Christmas Story on repeat.
And don't even think about playing that new Drake song from the radio instead. That definitely falls under things NOT to do on Christmas.
2. DO NOT fight with the family.
There's always drama in the family, no one can debate that. But let's leave all of that aside for the day (only 24 hours!) and remind ourselves that even that one cousin who's super annoying and chews way too loudly is still a part of the family, whether we like it or not.
After all, it's Christmas. Try to be kind, even if it's just for the day.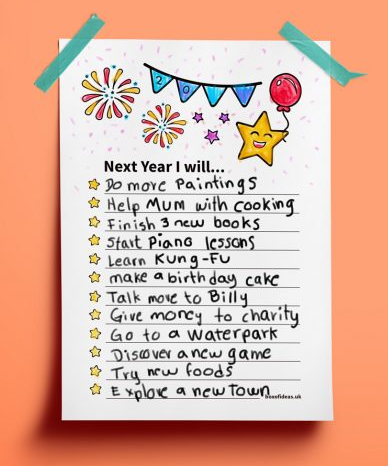 If you absolutely have to fight, wait until December 26th. We won't fault you for that one.
3. DO NOT fill up on appetizers or desserts before the actual Christmas meal.
One of our marketing team members suggested this one (shout out to Kelly) and I had to put it on the list… because I do it every. Single. Year.
The moments I look forward to most on Christmas Day are the times when the appetizers and desserts come out. Consequently, once I'm at the dinner table, I don't want a thing: I'm either too full on apps or want to save room for dessert. My grandma doesn't necessarily appreciate that, so I have to remind myself that the mini hot dogs, mozzarella sticks, chips and dip, and M&M's are not worth it (at least not all of them at once).
Add this to the list of things NOT to do on Christmas.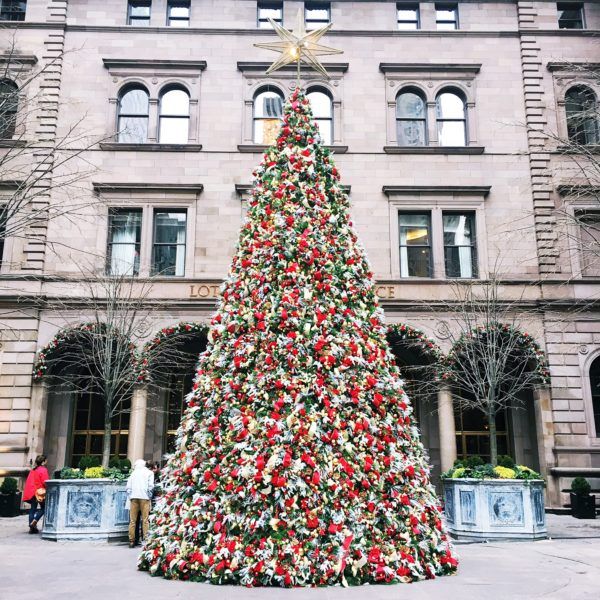 Your stomach (and your grandma) will thank you!
4. DO NOT forget to bring comfortable clothes.
With all of the delicious food, it's inevitable that a food baby will follow. We all like to dress up for Christmas (or we're forced to). But after all the pictures are taken, food demolished, and presents opened, all you'll want to do is pull on some sweatpants, fall onto your bed, and never get up. Trust me, you do NOT want to be the one who forgot a change of clothes.
5. DO NOT forget to take pictures.
Even though you might not necessarily enjoy them in the moment, photos are absolutely essential to the Christmas experience. We get it. Fake-smiling is tiring. But we can guarantee that you're going to look back on the pictures years from now and smile—for real, this time.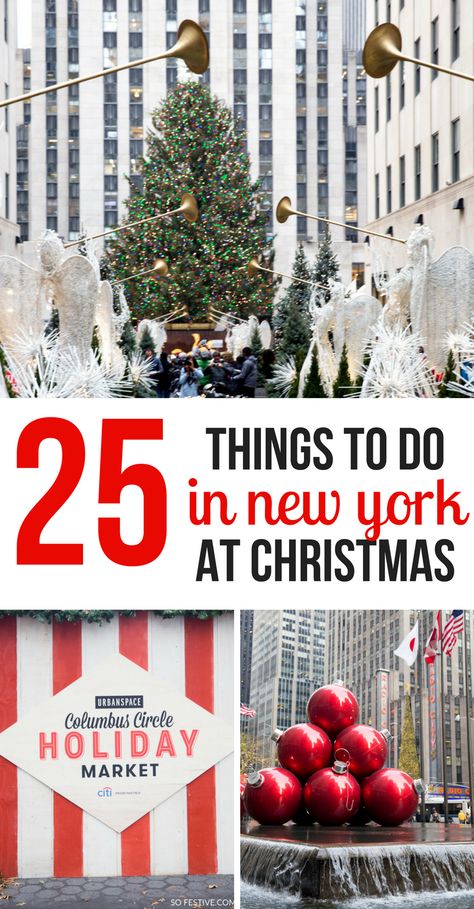 Memories might stay in your head for a long time, but photos capture and freeze those precious moments perfectly, forever.
6. DO NOT forget your gifts.
The worst thing you could do is show up at a Christmas party empty-handed. Especially if your mom gave you a specific list of presents she just needed to have. So please do NOT forget any of your presents at home.
Forgot to do your Christmas shopping? Well, just grab a bottle of wine or something. Avoid breaking this rule at all costs.
7. DO NOT ask when you can open presents (unless you are 9 years old or younger).
We're all thinking it: when can we finally open the presents? What did I get? How many of the gifts are mine? Are they as good as the ones I bought?
Take a deep breath.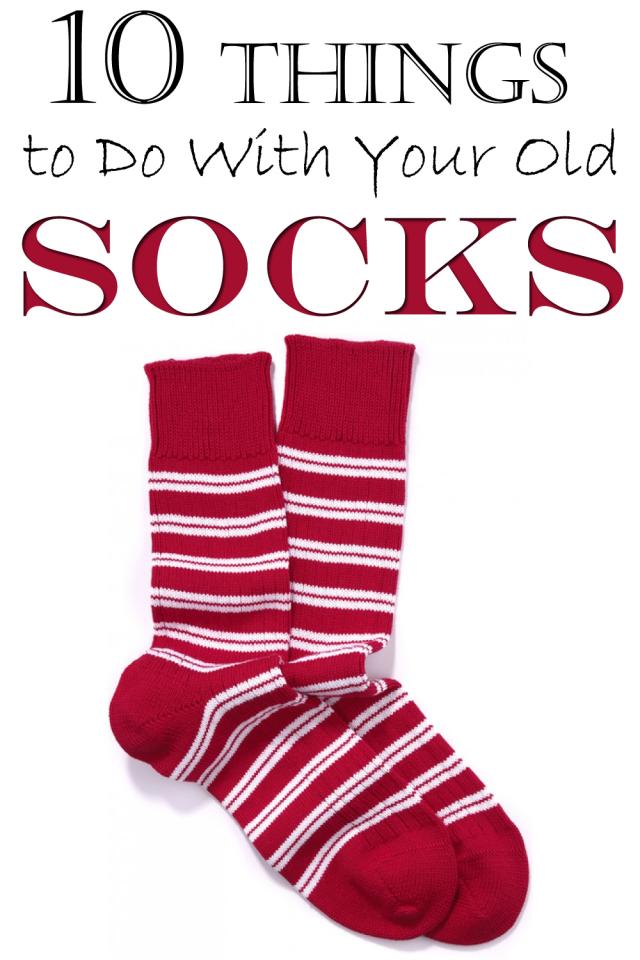 Enjoy every moment and wait patiently until the host or hostess says it's time. This creates more suspense anyway, and who doesn't love the thrill of that? Okay, you're right, the wait stinks. But don't complain about it … even if it's just to your sister. Someone is bound to hear you, and it probably won't end well for you if they do. Which leads us to our next point…
8. DO NOT tell someone you don't like their gift–no matter how bad it really is.
Okay so maybe this is the most awkward thing on Christmas: not liking a present. No matter who gave it, no matter what it is—even if it would be a more suitable gift for your dog—you smile. You thank them. And you save the receipt.
9. DO NOT forget to have a good time.
Maybe you aren't in the best mood because of work; maybe you're hungover from the night before, or simply woke up on the wrong side of bed.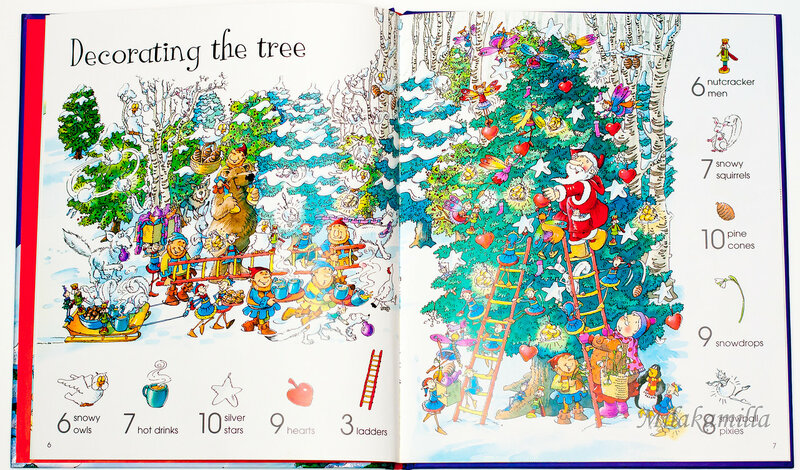 Regardless, try your hardest to have the best time ever. Listen to all of your grandparents' stories (yes, even the ones you've heard millions of times before) and indulge the little ones with their games.
Do things you normally wouldn't do with family, such as dancing, singing Christmas carols, or playing Wiffle ball. Make a toast before dinner starts. Who cares if you're not the greatest at it? Just don't let the day go to waste with a single dull moment.
You'll thank me later.
10. DO NOT forget to hug and say 'I love you' to your family when it's time to go.
—But that's a given. We hope... It definitely counts as things NOT to do on Christmas!
JAM wishes you a very Merry Christmas! Love you all!
---
Edited on 11/19/2019 by Dana Kim.
christmas christmas countdown 10 things not to do on christmas christmas dinner christmas etiquette christmas eve christmas lists christmas no-no merry christmas xmas list
Share:
Posted in Holidays
Related Posts
Categories
Recent posts
Copyrights © 2022, Jam Paper & Envelope.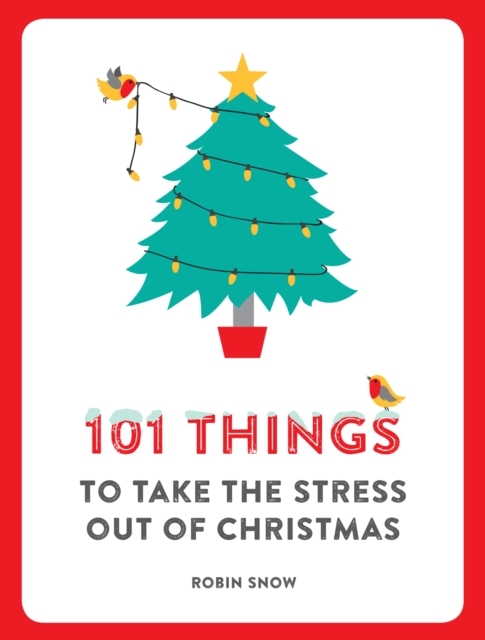 All rights reserved.
Ten Things We Don't Do To Celebrate Christmas
Parenting
I have been feeling the pressure for a while now.
It was subtle at first. Like a vague feeling of stress, mixed with the whisper that I am forgetting something.
Then, as the holiday season progressed, it grew.
The shopping, the wrapping, the traditions, the parties – the holiday season is in full force.
Table Of Contents
This morning, I woke up feeling tired, anxious and like a Christmas failure.
Not because my children aren't enjoying the season – nope. In fact, this has been one of the best ever for my oldest son. He is choosing to participate more and more in traditions and celebrations that, only a few years ago, would've been totally out of the question.
Not because my husband is unhappy. He loves our low key, only do the things that make sense for our family approach.
No, this one is all me. The feeling that I am somehow not doing it right.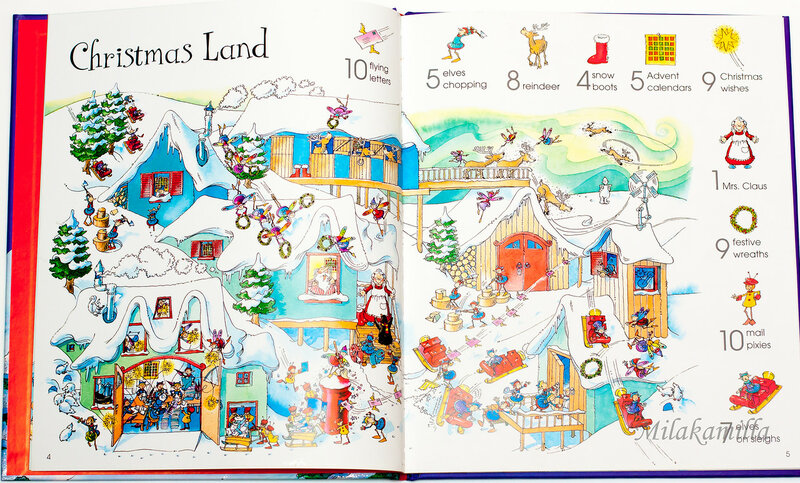 That as a mom, I need to be offering more, showing them more, celebrating more, creating more, doing more. How did I get here?
How did celebrating Baby Jesus turn into a comparison game that I can never win?
Thankfully, after a couple of cups of coffee, my head cleared a bit, the anxiety lifted and I began to relax. Another cup of coffee later, and I actually began to embrace all the things we are not doing this year to celebrate.
The truth is, we have to be intentional. We have to use our time well. We have to be about only the most important things to celebrate as a family. Doing this means there will be a lot of things NOT on the list .
I like to call this the advent calendar of shame. And yes, the wise man is hanging upside down from the top of the manger. Because boys.
Here are 10 things we don't do to celebrate Christmas:
Send out Christmas cards or God forbid, Christmas letters.

Schedule photography sessions for family portraits for said Christmas cards.

Decorate the inside of the house with anything other than the tree itself, some random candles , and every single snow globe, nutcracker, and previous years' Santa pictures (The boys literally scatter them throughout the house like a strange scavenger hunt and then I go through and try to group them in ways that look like we are actually sane.).

Shop at the mall. Not even one time.

Cut down our own tree.

Make Christmas Dinner (In fact we declared our new Christmas Eve traditional meal to be spaghetti last year because it's

the only thing everyone eats with any real confidence anyway.).

Feel guilty about the advent calendar that we only get to it once every 4-6 days. (I also refuse to feel guilty about the beautiful devotional that I bought to read with my boys every single night, but actually have only read to them twice while my little one bounced on the trampoline, and my oldest talked over me about chameleons.

).


Crafts of any kind. Even the gingerbread house that always fails and caves in after four hours of labor is no longer on the list .

Wear Christmas themed or even red clothing, jewelry or accessories.

Try to

surprise our boys with their gifts .
This is by far, the most beautiful , well written devotional I have ever
NOT
read to my kids.
This is our list. It is what works for our family. You may do every single one of these things and love them. I love that for you. I think you should!

But for our little family of four, with all our beautiful messiness, this is how we are able to enjoy the season.
We celebrate more often and more joyfully, by saying no to anything that doesn't bring us joy.
If you love it, and your family loves it, then by all means, leave it on the list . But if you, like me, are struggling to let go of the pressure to make the holidays bigger and better, please let me encourage you – saying no can be freeing.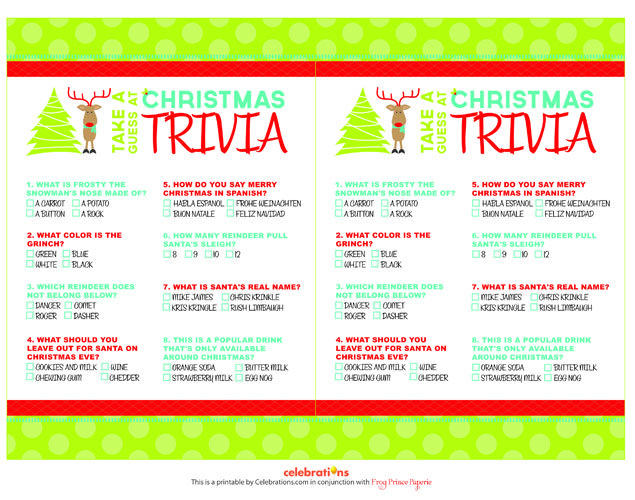 Saying no always means I can then say yes to the things that matter to my family.
It means I can breathe a little, relax, and enjoy the traditions we do embrace.
It means I have time to reflect on why we are celebrating Christmas in the first place.
It's working for me and for my loved ones. It may work for you.
So go ahead, make your list.
What will you NOT do to celebrate the holidays this year?
This post originally appeared here on Not The Former Things In 2014.
Similar Posts
Anxiety | Autism | Dyslexia | Homeschooling | Parenting | Sensory Processing Disorder
5 Things That Are Making Life Easier Right Now
It is now February and, as much as I hate to admit it,  we are still recovering from the holidays. The lack of routine, the lack of sleep, the lack of control – it has left a lot lacking in our daily lives. Add to the chaos, a trip to the hospital for my son,…
Read More 5 Things That Are Making Life Easier Right NowContinue
Autism | Parenting | Special Needs
Dreaming Of Heaven When Your Child Has Special Needs
When I think about dying, I worry.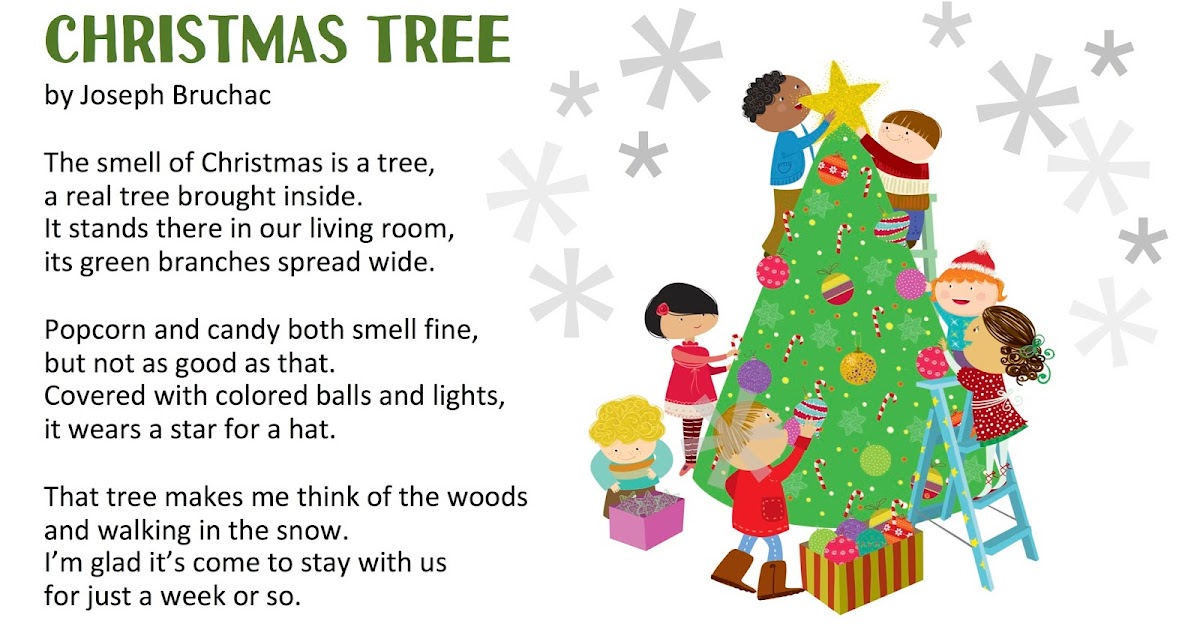 Not for me, not at all. I tell my friends all the time, "When I die, I will be with Jesus. I'm good. Worry about my husband and the boys." I worry because our plan for long-term care, especially now that my son's autoimmune diagnosis will require it,…
Read More Dreaming Of Heaven When Your Child Has Special NeedsContinue
10 things not to do on New Year's Eve
New Year's Eve is a magical night. Moreover, we ourselves create the magic of this night to some extent, observing a number of special rituals. There are many signs regarding what should be done on December 31, on the night of December 31 to January 1 and, in fact, on January 1, and what should not be done.
10 most symbolic New Year's "prohibitions"
Before making a wish on New Year's Eve, you don't need to think long about its wording. Do not use the negative particle "not": so, instead of "do not get sick" it is better to use "be healthy".
Traditionally, when making a wish, while the clock strikes twelve, do not tell anyone about it ─ neither during nor after New Year's gatherings (otherwise it will not come true).
You can't sew on buttons on the last day of the year - there is a very high risk of not solving old problems in the new year
You can't celebrate the New Year alone. However, psychologists specify that if you still intend to spend the holiday alone with yourself, it is better to stay away from social networks on New Year's Eve. Watching an interesting movie or show would be the best option.
A somewhat strange sign: you can't celebrate a holiday in an exclusively female company. If it doesn't work out otherwise, after the chiming clock you need to go out and congratulate the male neighbors. Psychologists have a slightly different theory on this matter - you just don't need to spend New Year's Eve with people you don't like.

The festive night must not be celebrated in old clothes. The most radical version of this belief: do not wear new clothes all week before the holiday, but on December 31, put on new clothes from head to toe.
You can't celebrate the holiday with empty pockets, otherwise you can't dream of prosperity and financial stability in the coming year.
It is not allowed to borrow money on the eve of December 31st, and it is better to try not to borrow money at all during the period from December 31st to January 19th.
No crabs, lobsters and other reptiles with claws should be on the New Year's table (the taboo does not apply to crab sticks). The explanation is simple: it is habitual for crustaceans to back away, and there is a sign that old problems will haunt you all year.
On the eve of the holiday and the first day of the new year, one must not swear (especially obscene language). Create an atmosphere of peace and goodwill for a few days, and it is believed that it will last throughout the year. Eva Zalina (and good) news, and who gets a promotion at work

Forced smiles and staged poses: what is wrong with the new "family" photo of the Prince of Monaco with illegitimate children

Randomly escaped: 10 phrases that all male traitors say - they should alert

The Little Prince: 7 phrases that give out an infantile man - he definitely still needs to grow up

10 things that you can't do on Christmas

On this day, we all wish each other harmony, peace and tranquility. Do you want to spend this day in goodness? Then give up some of the things that are blocking your happiness.

What not to do on Christmas

Here are 10 things that are recommended to give up on Christmas for the benefit of your comfort and the convenience of your loved ones:

1. The price of a gift

. You should not do this, even if it interests you very much.

Such curiosity characterizes you not from the most positive side. And don't ask grandma if she kept the receipt for the gift she just gave you.

2. Phone to the side

Do not take the phone to the dinner table and do not answer it if the call is not urgent. Only answer important and urgent calls.

Forget gadgets for at least one day. Don't waste Christmas talking on the phone. Spend it with your family.

3. Give up Instagram

Forget about Instagram for at least one day.

Don't post pictures of your Christmas dinner. Believe me, not many people are interested in this. Everyone already knows perfectly well what a goose in oranges or a vinaigrette salad looks like.

4. Don't text all day

Replace online or cell phone texting with live conversations with the ones you love.

Talk to your family, friends or acquaintances. On this day, try to respond to text messages as little as possible or turn off your phone altogether.

How to spend Christmas

5. Do not write statuses on Facebook, classmates and other social networks

You should not describe your every step and post it on social networks for a general overview.

Believe me, whether you like a gift or not is your own business. You don't have to share it with the whole world.

6. Don't post bad Christmas party photos

Just read this paragraph and never do that!

Don't post a picture of someone sleeping on the couch with their mouth open.

Or a photo of you hugging an empty wine bottle just because you think it's funny. Don't post stuff like this on social media.

7. Don't drink too much alcohol

Christmas is a holy holiday, so it's completely inappropriate to get drunk so that you don't remember anything later.

This advice is not limited to Christmas. A couple of glasses of wine are enough to celebrate one of the most important Orthodox holidays of the year.

8.