Tipper gore divorce
Al and Tipper Gore: later-life divorces no longer uncommon
After lasting four decades through a deployment to Vietnam, four children, the near-death of one child, a vice presidency, a presidential election, and a Nobel Peace Prize, Al and Tipper Gore's separation after 40 years of marriage came as a shock to Americans.
Theirs was the faithful, steady counterpoint to Bill Clinton's philandering. In the world of politics where new dalliances are reported every week, theirs was a rare, successful marriage. And then there was that kiss. The long, uncomfortable smooch in front of millions of people at the 2004 Democratic National Convention. Their marriage seemed invincible.
In fact, the Gores are not that unusual in splitting up after 40 years of marriage. Divorce after decades of marriage is common, says author Stephanie Coontz, and will become more common as people live longer.
"People are living healthier lives, longer lives," says Ms. Coontz, a marriage and family studies expert and author of "Marriage, A History.
" "It is now possible for someone to hit 65 and expect to live another 20 years…. You get to a point where if a marriage is unsatisfying, you're not talking about sticking it out for a couple more years."
In fact, says Coontz, "gray divorces" – divorces among those 55-and-older – are up. "Divorce rates have been falling for most groups, but they've been rising for those 55-and-older," she says.
Divorce rate misleading?
It's difficult to find statistics to support that – the US Census Bureau only recently began tracking divorces, and the statistics rarely take into account how long a couple has been married.
Still, evidence suggests divorce rates are falling. The divorce rate is currently 3.5 divorces per 1,000 people (married and unmarried). That's down from 4.2 in 2000, 4.7 in 1990, and 5.3 in 1981. In fact, it's the lowest rate the US has seen since 1970.
According to the 2008 US Census, one quarter of all divorces that took place in the previous year were among those married 20 years or more.
But divorce statistics provide an incomplete – and sometimes misleading – picture of marriage and divorce trends, says Betsey Stevenson, a professor of business and public policy at the University of Pennsylvania's Wharton School of Business.
"I would be extraordinarily hesitant to present this as a divorce crisis among older people," says Ms. Stevenson.
The divorce rate may be declining overall because fewer people are marrying, and it may be increasing among older people simply because people are living longer, she says. "More people are living, so more are divorcing."
Marriage: 'We expect more ... and need them less'
Nonetheless, marriage has changed dramatically over the past several decades, says Coontz, making divorce a more feasible option than it was in the 1950s or '60s.
"Marriage has changed more in last 40 years than it has in thousands of years," she says. "For the first time, we have equally successful options outside marriage, so each party is free to leave.
And we have a completely new attitude to what marriage should be."
"We expect more from our marriages than we used to and we need them less," she adds. "When it works, marriage today is fairer, more intimate, more fulfilling, more passionate than couples of the past could have imagined. But because it is, a marriage that isn't these things seems less bearable."
Many couples stick it out through years of dissatisfaction for the sake of their children, before splitting up, according to an AARP study of gray divorces.
"The issue is what happens when shared projects are over and you find out that you have grown apart or affection has faded, that things that were once tolerable are no longer tolerable," says Coontz.
Spouses of the '70s
But the Gores had one big factor working against them, says Stevenson: They were married in the 1970s. "[The Gores married] at the beginning of the greatest divorcing generation in history," she says.
Some 27 percent of those married in the '70s divorced by their 10th wedding anniversary, 43 percent divorced by their 20th anniversary, and close to 50 percent by their 30th anniversary, she says.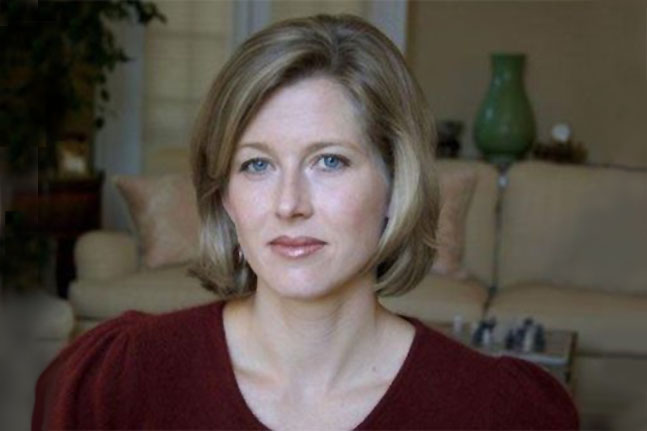 The Gores married at a time where expectation for married life was very different for what life actually ended up looking like, mostly due to the surge in women in the labor force. And they married young – Tipper was 22 when she married – so they probably didn't expect to be having a vibrant, active life later in life, Stevenson says.
"The combined factors of early age of first marriage and improvements in health and longevity means their marriage really has to go the distance to make it into death," she says.
The lesson is not taking your marriage for granted, after 10 years or 40.
"People mistakenly believe if you make through the first 10 years of marriage, you're home free," says Stevenson. "That's absolutely not the case. Divorces continue to happen many, many years after marriage. Never take your marriage or spouse for granted."
Related:
Marital affairs: what happens after spouses cheat
Recession's silver lining: falling divorce rate
Britain department store launches divorce registry service
Al and Tipper Gore: where did it go wrong? | Al Gore
To hear news of any marital break-up is a solemn moment, but the US has been genuinely shocked this week to learn that its former "second couple", Al and Tipper Gore, have agreed to separate after 40 years of marriage, a landmark they had celebrated with close family and friends only a couple of weeks ago.
The couple issued a statement on Tuesday saying it was "a mutual and mutually supportive decision that we have made together following a process of long and careful consideration". Friends of the couple were reported as saying no third party was involved, and that they had simply "grown apart". With Al Gore frequently away from home and wrapped up in his environmental work, one friend said "their lives had gotten more and more separated" – offering extra context, perhaps, to recent reports that the couple had bought a new luxury house in California, 2,000 miles away from their long-time family home in Tennessee.
Ever since Al was first elected to Congress in 1976, the Gores have been viewed in Washington as one of politics' most rock-solid, durable couples. This was the man who bought his wife a 1967 Mustang as a Valentine's Day present a few years ago to remind her of the car they travelled in when dating back in high school (his male friends say they have never forgiven him for raising the Valentine bar so high).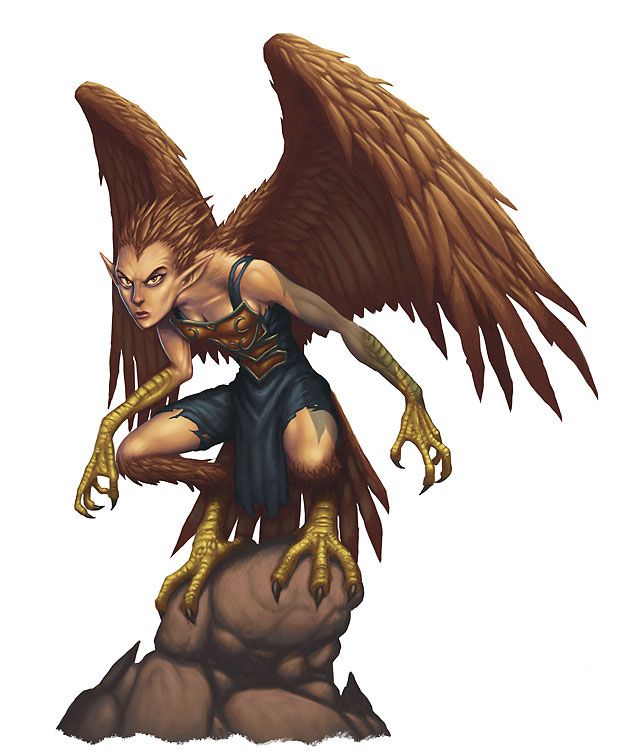 The couple experienced a roller-coaster of political fortunes over the years, none more dramatic than when Gore ran for the US presidency in 2000 after spending eight years as Bill Clinton's vice president. He narrowly lost out to George W Bush, of course, but one of the abiding memories of the campaign was "that kiss" at the National Democratic Convention, a lingering passionate embrace that left commentators cynical and smitten in equal measure.
"It was always easy to portray them as the perfect, all-American couple," says Clive Webb, a reader in North American history at the University of Sussex. "He was the lantern-jawed character and she was the pretty blonde wife. With their four kids and conventional looks, they were the quintessential American family. They were a striking contrast to the Clintons who, at the time of Gore's run for presidency, were mired in marital problems."
Webb says that Tipper helped to soften her husband's public reputation for being stiff and, at times, pompous.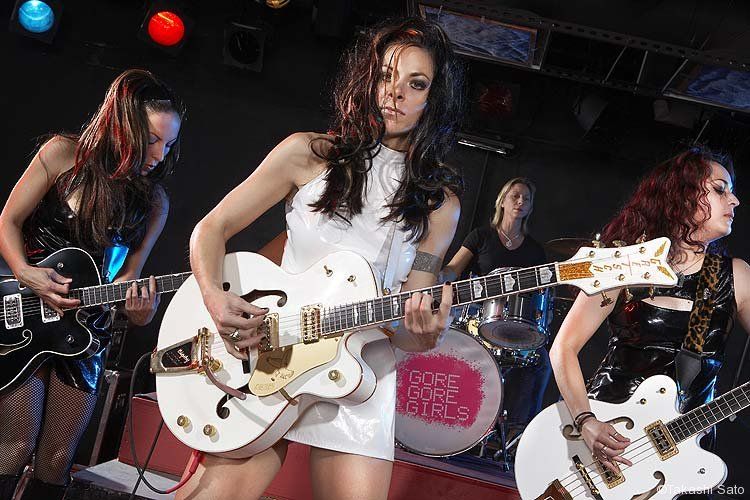 "She humanised him at a time when people were asking which candidate they'd rather have a beer with. Her role was largely to connect with the Bible Belt of Middle America, who viewed them as a traditional southern family."
In 2003, the Gores jointly authored a booked called Joined at the Heart: The Transformation of the American Family, in which they included anecdotes from their own marriage to help investigate the causes of these pressures. "For us, as for most Americans, family is our bedrock, and we believe the strength of the American family is the nation's bedrock," they wrote.
Sarah Churchwell, a senior lecturer in American literature and culture at the University of East Anglia, says the couple's split marks the end of an era in US politics – which, she adds, she won't mourn. "Tipper Gore represented the traditional political wife. In many ways, she was the quintessential Republican political wife. This hopefully will mark the end of wives as political accessories where marriage was viewed as a backdrop, a given.
"
For Churchwell's generation – an American teenager growing up in the 1980s – Tipper Gore is best remembered for her campaign via the Parents Music Resource Center to censor music and place "explicit language" stickers on records, after her then 11-year-old daughter was heard listening to Prince's Darling Nikki.
"We hated her back then for this," says Churchwell. "We only knew of Al then as her husband – my consciousness of her predates him. And for many Americans the name 'Tipper' means one thing: a privileged, conservative, southern background. This all later fed into her role as the traditional wife/mother promoting family values."
In recent years, Tipper has played a near nonexistent role in her husband's environmental campaigning. And, following the dizzy peaks of 2007, when his documentary An Inconvenient Truth led to Oscars and a Nobel peace prize, Al Gore's currency has fallen somewhat of late – largely due to his close association with, and advocacy of, climate science that has been under severe assault in recent months.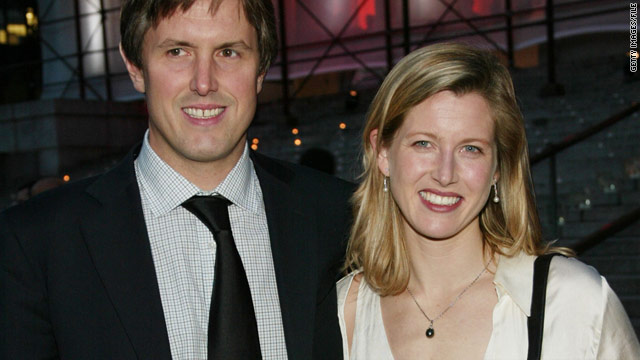 But expect more from Gore. As New York magazine noted in 2006, he has developed a habit of stealing Bill Clinton's nickname – the Comeback Kid.
90,000 Totti received a joke award "Golden Tapir" for divorcing his wife. He said that he wanted to exchange her branded handbags for a watch missing from the safe - Football
Francesco Totti received the Golden Tapir joke award.
The "Golden Tapir" is a playful award given by Italian television men for high-profile failures in football.
The former Roma striker was awarded this prize for his high-profile divorce proceedings with his wife, Ilari Blasi. The two have exchanged poignant remarks in the media and will meet in the courtroom on Friday for the first hearing in the case of the return of the TV presenter's branded handbags.
The ex-football player said that he had the bags, but he hid them, hoping to return them in exchange for a Rolex watch that had disappeared from the family safe. However, there was no opportunity for this.
When presenting the award to Totti, presenter Valerio Staffelli said: "Don't tell Ilari, otherwise this too will be lost."
Recall that in March, the "Golden Tapir" received the head coach of the Italian national team Roberto Mancini after the absence of the national team from the World Cup.
2020 award awarded to former Juventus head coach Andrea Pirlo.
Related Content
---
Top Stories
---
Kante has a hip injury recurrence and will be out for a few more weeks. A trip to the 2022 World Cup is in doubt 20
Ten Hag about 1-0 with Omonia: Manchester United created many chances. I hope we saved the goals for next week." 19
Ronaldo scored 1 goal in 4 league games against Sheriff from the penalty spot. The Manchester United forward started all games at the start 71
Europa League. Manchester United defeated Omonia, Arsenal defeated Boude-Glimt, Ferencvaros defeated Red Star 271
Conference League. Villarreal beat Austria, Fiorentina scored 5 goals Hearts, West Ham beat Anderlecht 22
Gogrichiani's girlfriend about violence: "Gocha apologizes, begs to withdraw his application - it will ruin his career" 32
Manchester United snatched victory over Omonia in the 93rd minute thanks to McTomini's goal 145
8
23:53 Manchester United have won 4 of their last 5 matches, losing only to Man City (3:6) 40
Xavi hopes for Kunde's recovery. Barcelona coach does not want to release Pique against Real Madrid0031 54
Robert Lewandovski: "If the Golden Ball is presented, it will receive Benzema" 45
Show more than
News of my team
---
Select the type of sports futolhoccatolbiats/ 1Tennis
LATEST NEWS
---
Reading forward Carroll on Bruce's sacking from West Brom: 'Too bad we were guaranteed 3 points at the weekend'. Because of the coach, the Blackbirds did not renew Andy's contract in the spring of 4
Jikia about the match with CSKA: Spartak will be able to cover some people's mouths. Too much talk about who and what can 19
Paul Scholes: Manchester United can become the best team in England after Man City 13
Mourinho pro 1-1 Betis": "I yelled at Abraham and Belotti so much that their ears turned red. They were terrible in the 1st half" 12
Quincy Promes: "We can call Sobolev the best Russian striker if he continues to play like now" Losses linked to COVID and high wages 39
Barcelona have 3 wins and 7 losses in their last 13 Champions League matches. This is her anti-record 28
Louis Saha: "Haland needs 15 years to score 50 goals to catch up with Ronaldo. No one can conquer Europe like Cristiano. "0031 144
De Jong unhappy with his role as a substitute in Barcelona's important matches and wants to play more often 74
Ronaldo starts Manchester United 4th consecutive LE match against Omonia . In the Premier League, he played only once since the 1st minute 46
Saka's goal brought Arsenal victory over Boude-Glimt away 19
Lazio President: " Milinkovic-Savic is worth 120 million euros and is getting more expensive every month. There are no agreements with Juve or other clubs" 25
"Van Dijk will want to go all out and say 'Haaland won't score today'. Ex-striker Goater about City's match with Liverpool 12
Quincy Promes: Spartak beat Napoli, which Ajax did not. We'll show ourselves again when we return to European competition" 52
Lewandowski on 3-3 with Inter: Barcelona wanted to score so badly that they forgot about defense. We have a lot of injuries, lack of stability" 55
Saha on Arsenal's success: "There's no Ronaldo with 700 goals and captain Maguire, no ego issues. You can send a player to the bench and he can't do anything about it" 25
Alan Shearer: "Holand is damn good, but Kane would score as much in this Man City" 129
Gary Neville: "Liverpool will not get into the top 4 of the Premier League, and Arsenal can still fall out of the top four" 45
Semak about Cassierra: "We need to work harder. The main thing is that Zenit has no performance problems" 14
Emir of Qatar to Putin about the 2022 World Cup: "Russian friends have provided great support to Qatar. Thank you for this and we are proud of this relationship" 110
Kanchelskis about Fan ID: "Great idiocy, some idiot came up with it. And for 10 thousand euros I wouldn't have issued it" 54
Khimki about Juran: "Return is not considered. Management has full confidence in Gogniev" 10
Inzaghi about 3-3 with Barcelona: "In Spain, Inter will be remembered for a long time. We played better than at home" 72
Quincy Promes: "The derby with CSKA is the most beautiful and important. Spartak is in great shape and will do everything to win" 28
Owen on Haaland and Nunez: "At the beginning of the season, we discussed who would score more. It's funny now" 53
Video Son Heung-Min was recognized as the player of the week in the Champions League, and his goal against Eintracht was the best in the 4th round 24
Raul Riancho: "Karpin will lead the top club in La Liga or Serie A in the future. We have the necessary qualifications" 43
"Istanbul" about Dziuba: "We don't want to sign Artem in the winter transfer window" 22
Gay player Cavallo on the 2022 World Cup in Qatar: "I urge the sports authorities to consider the rights and safety of LGBT people when choosing countries for tournaments. We must work better" 156
Sergei Yuran: "CSKA can compete with Zenit for the championship. "Rostov" raises doubts, the shop is thin" 42
Qatar will open special zones for sobering up fans during the 2022 World Cup 72
Ten Hag on Ronaldo's 700 club goals: "Phenomenal. Few players spend 700 matches, and he scored 700 goals" 150
Tretyak about Bobrov: "He led us into battle in the Super Series. Both hockey players and football players wanted to be like him" 8
Krychowiak will train with Legia until the 2022 World Cup. In the summer, he moved from Krasnodar to Al-Shabab 9
Real Madrid plans (El Chiringuito) 133
A memorial plaque in honor of Bobrov was unveiled in Moscow. Tretyak, Simonyan and Esmantovich participated in the ceremony 8
Seedorf about Barça's pressure on the referees: "They always crowd around the referee and complain about anything. This is part of their culture. Xavi had such a habit" 176
Petrzhela about the attitude towards Russians in the Czech Republic: "People are told that Putin is to blame for everything, they believe. The main fool Gashek did not want the Russians to play here" 193
Courtois continues to train individually. The chances of Real Madrid's goalkeeper to play with Barca are decreasing 38
Bazhenov became the Spartak manager for lease players 31
Show more than
News Archive
News from users from users
Show more than
All users news0001
Society
October 11, 2022, 20:08
7 comments
At the State Services, it became possible to apply for a divorce using the State Key. A month later, one of the spouses (or both) must come to the registry office to personally confirm their intention.

"Among the obligatory conditions: mutual desire; absence of minor children; verified account on the State Services; SNILS and e-mail of the spouse, "the Ministry of Digital Development reports on October 11.
The procedure is as follows:

The initiator completes their part of the divorce application and sends it to the spouse for confirmation.

The second spouse confirms consent, fills in his part and goes to the State Key application, where he signs the application with UKEP.

The initiator receives a notification, goes to the State Key application and also signs the application.

The initiator chooses the registry office, date and time, indicates whether he will go to divorce alone or with a second spouse.

The initiator pays the fee.

The second spouse receives the notification, pays the fee and sends the application to the selected registry office.

To sign the State Key application, you need:

international passport for 10 years;

smartphone or tablet with NFC function.

"If the initiator of the divorce goes to the registry office alone, the second spouse can receive his certificate by choosing the service for obtaining a primary certificate.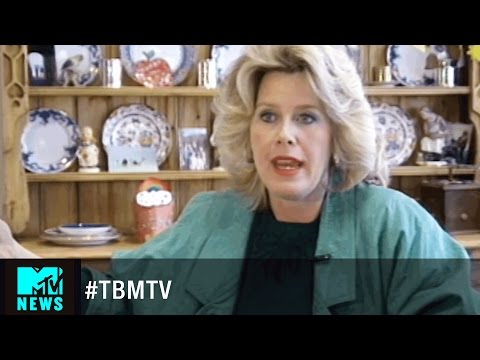 It will be possible to pick up a paper document at any convenient registry office or multifunctional center.

Related
I'm getting married urgently. The registry office is bursting with mobilized

September 23, 2022, 01:04

Through the "Gosuslugi" you can now complain about partial mobilization and sign up for volunteers

October 04, 2022, 01:08

It is not necessary to come to the military registration and enlistment office. Lawyer explains when power of attorney can be used

06 October 2022, 08:00

Benefits and weekend shifts. Notaries in St. Petersburg clear the queues for powers of attorney

September 26, 2022, 17:08
Surprising0
Sadia
Comments 7
Read all comments to comment
join
The most vivid photos and videos of the day - in our groups on social networks
In Vkontakte
MELL
Yandex. Zen
Did you see a typo? Select a fragment and press Ctrl+Enter
Media news2
report news
Send your news to the editor, tell us about a problem or suggest a topic for publication. Upload your video and photos here.
Companies News
Comments
7,0003
Companies news
9000
Aquilon group - 19 years old
Federal developer Aquilon celebrates his birthday. The company was founded on October 13, 2003 in Arkhangelsk. For 19 years, the developer has scaled up to a full-cycle construction holding that builds residential and commercial real estate, social infrastructure facilities as part of its own residential complexes, and also creates public spaces. The company has a confirmed status of "Reliable developer of Russia" and is included in the TOP-20 developers of the country according to the unified resource of developers.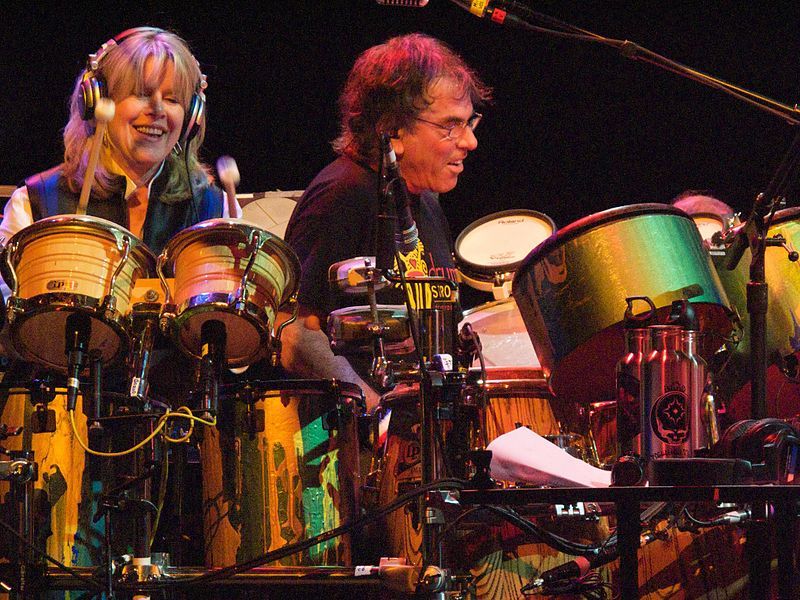 Today the geography of construction...
The best bricklayer works in the Construction Trust Association
For 30 years, the Construction Trust Association has rightfully been considered the leader in brick housing construction. The all-Russian stage of the Stroymaster competition, which ended on October 8, 2022 in Kazan, proved once again that our builders are the best in the city! Oleg Sergeevich Zhiznevsky, an employee of the ST-Stroy company, which is part of the Construction Trust Association, took the third place in the personal classification in the Best Bricklayer nomination. The winner of the competition is currently working on Akademika Konstantinova Street, where the company is building a Nauka business class facility...
1+1 show" on OUR Radio with a new presenter!
From October 3, "1 + 1 show" on the air of OUR Radio in St.