Social groups for teenagers
Therapeutic Social Groups for Teens – Evolving Roles
"
Thank you for supporting me through this year and teaching me a billion new social skills which I use every day!"
Group participant (Boy 15)
Book appointment
At Evolving Roles, we specialise in therapeutic social groups for teenagers who long to be more socially confident. This program is led by Jane Maher, Melbourne's only Psychodramatist, Family Therapist & Mental Health Nurse focused on helping socially isolated teenagers, and a pioneer in this field.
Jane has helped more than 300 kids reduce their social anxieties, build their social skills, and renew their sense of belonging with her unique combination of experience, training and qualifications offering a dynamic, creative and effective approach to teen groups.
The value of therapeutic social groups for adolescents is well documented. As Irving Yalom writes:
"Nothing seems to be of greater importance for the self-esteem and well-being of the adolescent… than to be included and accepted in some social group, and nothing is more devastating than exclusion.
"
Typically, over time, our kids also become more focused on their schoolwork and vocational pathways. Our parents say "….he looks forward to his group sessions". They also report that their family relationships improve with time. As the child's mood, confidence and social skills improve, family relationships and parent/child connections can also relax and strengthen.
Evolving Roles has a thriving teenage group program, with a number of well-established groups and new groups forming based on client needs.
Who can benefit from participating in teen groups?
Our groups are designed for socially isolated adolescents, including:
Kids who are shy, introverted or socially anxious
Kids who are sad or worried about their friendships
Kids who are on the Autism spectrum
Kids who have been bullied, excluded, or marginalised at school
Kids whose sensory or cognitive issues have compromised their friendships
Kids who have trouble making friends – who feel nervous, shy, self-conscious and worry about fitting in.
Participating in this group offers socially isolated adolescents a place to belong, to have a group to hang out with each week, to relax, have fun and get back on track with growing up.
How do Teenage Therapeutic Social Groups work?
Groups are made up of up to five teens (from 10 year olds and older) of similar ages, from Grade 6 to VCE and after. Most Secondary School-aged groups are mixed gender to help kids become comfortable with other genders, while older Primary School-aged groups tend to be single sex.  
Groups meet for one hour weekly or fortnightly during school terms. Some of our groups have been meeting regularly for several years. During school holidays, we often organise social outings with our groups.
In response to COVID-19, all our groups are currently meeting online via Zoom.  Kids are unsurprisingly comfortable with the online space though it changes what activities we can do. When life returns to 'normal' we will resume "In Person" groups and continue to offer online groups for kids who find it difficult to attend in person.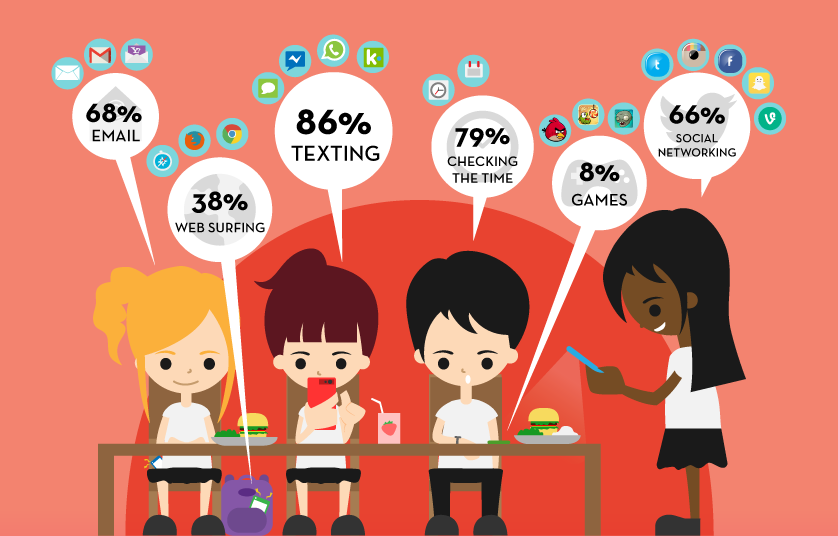 In Person social activities are part of the program for online groups when they are possible.
"These groups are a judgement-free space…I can be myself here. I feel confident and like I belong."

Group participant (14)
What do groups talk about?
Groups are respectful and inclusive. After easy introductory activities to create a safe and productive group culture, the structure of the groups is predominantly shaped by the personalities, interests and concerns in the group.
Group activities can be a simple as playing Uno, board games, art games, drama and other creative stuff. Kids quickly get the idea that they can suggest activities and that everyone can have a say in what is done. Kids can discuss the things of concern and interest to them, share ideas and views as well as their experiences. Some groups like to do role play and some don't (and no-one has to do role plays!). Role play enables rehearsals for challenging situations.
The discussion is quietly guided by Jane, who encourages participation, social and self emotional and interactive awareness, time sharing, turn taking, curious enquiry, naturalistic commentary, mutual warmth, respect and concern as well as fun and spontaneous interaction. Jane holds boundaries so that everyone feels safe from judgement or exclusion, she mediates when any problems arise and assists the group when things like awkward silences happen. Jane works with each child's goals in the group in the context of creating a cohesive and productive group culture.
The groups are accepting of 'difference', so everyone can relax, be themselves and feel more and more confident enough to explore who they are, theirs and others interests, ideas or worries. The groups are supportive and encouraging – everyone in the group has faced social isolation, so they understand how difficult not fitting in can be. The group offers a safe place to share experiences and discuss interests and concerns beyond social isolation.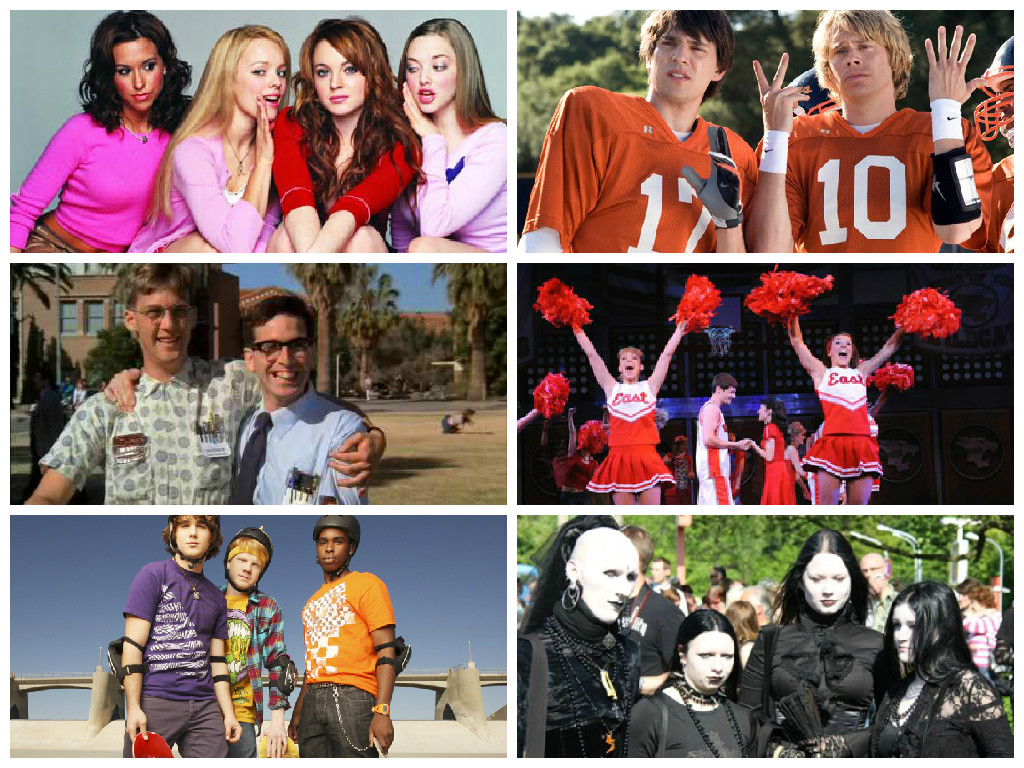 We discuss how to deal with all types of teen challenges and growing up in general.
Getting Started
You don't need a referral from a professional to participate in our Teens Therapeutic Social Group program (although this is often how parents find us). To get started, give us a call or book an initial appointment with Jane Maher.
At the inital appointment, Jane will meet with you and your child, find out about the situation and talk with your child about what they would like to be different. Together we can work out if the group is the right approach and what to do and not do in the group. If we agree to trial the group we work out together what they would like to get from joining the group.
During this appointment, we work out the best match with an existing group or another approach to get the best 'fit' for your child. This may include starting a new group to suit your child's needs. This meeting will take approximately one hour.
Confidentiality
Confidentiality is a crucial for building trust when treating young people. What is said in the group remains private and the business of the group. There is a strict 'no-gossip' rule. This is kept strong by ensuring there is only one student from any one school in a group at any one time. While belonging in the group, group members are expected not to be in contact outside the group ie no contact on social media platforms etc. This is so that no one gets excluded or left out of contact outside the group. When group members graduate from the group they are welcome to be in touch with each other.
Evolving Roles is aware of the 'mature minor' principle, a common law principle that says "an adolescent under the age of 18 years is capable of giving informed consent when he or she achieves a sufficient understanding and intelligence to enable him or her to understand fully what is proposed." This means we only share information about what is discussed during group sessions with parents or other protective adults, where the adolescent has consented for the information to be shared, unless we think that the young person or another person's life or wellbeing are at risk.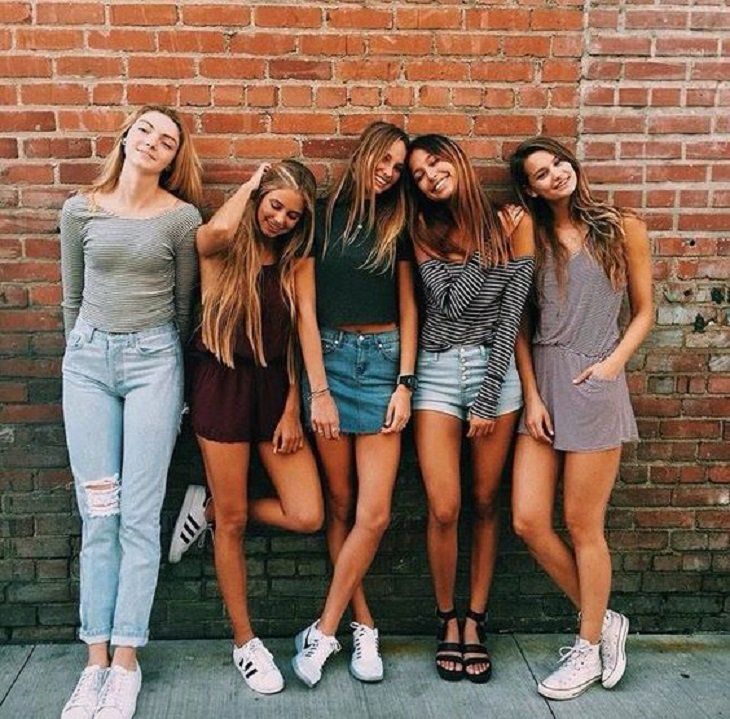 When required, support about difficult issues with parents or other protective adults is discussed first between Jane and the young person in private. Mandatory reporting is required when indicated and is usually done in discussion with teens and their parents.
Fees and Funding*
| | |
| --- | --- |
| 2022 Fees | $AU |
| Initial 1.5 hour appointment | $290.99 (1.5 hour fee) (ex GST) |
| Group sessions (1 hour) | $95 – 110 per session (ex GST) |
| Review sessions and reports for NDIS clients | $193.99 (ex GST) |
| Reports | $193.99 per hour (includes GST) |
Please enquire if these fees are prohibitive – our aim is to help.
Participation in teenage therapeutic social skills groups is not funded by Medicare or private health insurance. 
*Fees charged vary depending on funding and means.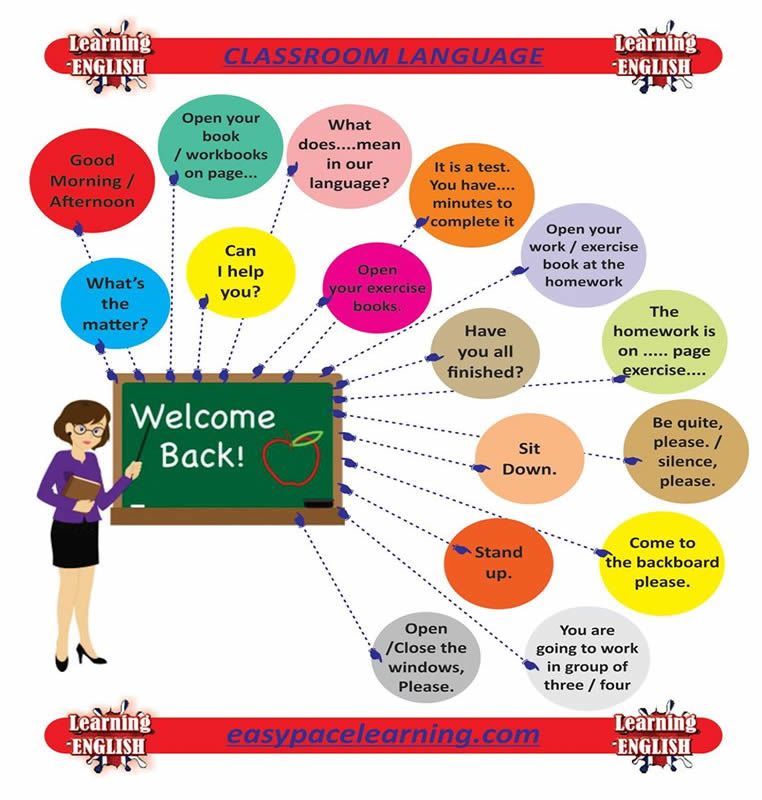 If your child is funded through the National Disability Insurance Scheme, and has goals related to improved social skills, you can use the 'Improved Daily Living' funding in your plan. Check out our information for NDIS clients.
Teen Programs – United Through Hope
Teen Programs
Just Girl Time Please! (JGTP)
Just Girl Time Please! is a social meetup program designed with Female Teens in mind! The format is dinner with time to chat first to build the multi-tasking skills needed to foster relationships.  Then its ART time!  Each time they meet there is a pre-selected art activity for every member in the group to participate in. During this time the group is free chatting, fostering relationships.  If there is time left over the group will play various board games. Open to females enrolled in 6th-12th.
THIS PROGRAM IS RUNNING RIGHT NOW! It is called Just Girl Time on the sign up page
 All programming options are being offered stand alone (pick and choose what works for you!).
Click here to see the offerings for in person.
Teen Talk (TT) is the Special Topics
Teen Talk (aka Special Topics) is a social meetup program designed with Teen issues in mind! Staff will cover a series of social topics teens typically have challenges with but in a relaxed manner so that teens do not feel like they "are in a therapy group." Often topics revolve around how to build and maintain social relationships with others, staying involved, getting involved, and what we personally bring to the table that may hinder or slow this down.
This is a discussion based social event that has ice breaker activities mixed in with topic talk times and a relaxed social freetime to discuss what they want to!
This program is best suited for those that are verbal enough to understand and discuss topics or considered to be "high functioning. "
Open to individuals enrolled in 6th-12th.
THIS PROGRAM IS RUNNING RIGHT NOW! It is called Special Topic on the sign up page
All programming options are being offered stand alone (pick and choose what works for you!). Click here to see the offerings for in person.
Middle School /High School Meet Ups (MSMU/HSMU)-Teen MEETUPS
Middle School or High School Meet Ups (aka TEEN MEETUPS) are a social meetup offerings designed for just the Middle School and High School Aged members to get away from their electronics and talk and hang out FACE to FACE! This is a unique program that allows the teens to practice the ins and outs of social chit chat, transitioning form one group to the other, dealing with those uncomfortable moments life throws at you.
The night begins with relaxed social chitchat over dinner and continues with the options of playing board games, pick up games like basketball, or hanging out playing relaxed fun like pool or ping pong!
This program is designed for those verbal enough to understand topics or considered to be "high functioning. "
Open to individuals enrolled in 6th-8th and 9th-12th
THIS PROGRAM IS RUNNING RIGHT NOW! It is called Teen Dinner & Chat & Games (Teen Meetups) on the sign up page
All programming options are being offered stand alone (pick and choose what works for you!). Click here to see the offerings for in person.
This social meetup program is for females from 6th-12th to bond as females. The evening starts out with a relaxed dinner integrated with time to chat to foster relationships and build multi-tasking social communication skills.  Staff will cover a series of social topics that are relevant to female teens. Topics could include building relationships, navigating the challenges of relationships, being yourself among the crowd, and more.
THIS PROGRAM IS RUNNING RIGHT NOW! It is called Sisterhood on the sign up page. 
All programming options are being offered stand alone (pick and choose what works for you!).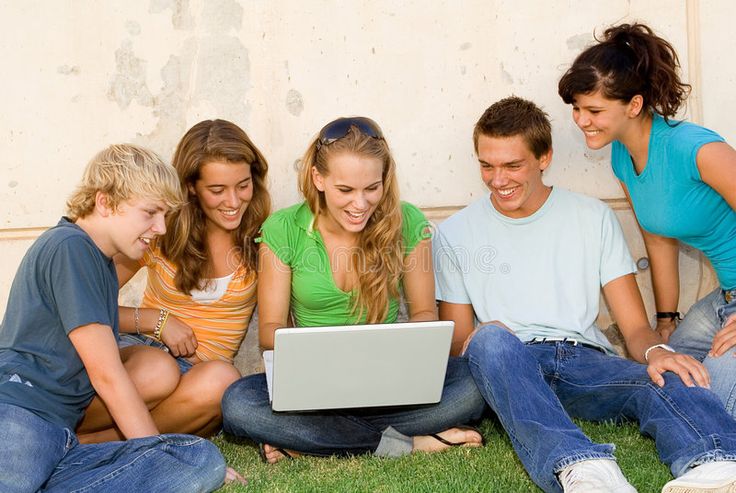 Click here to see the offerings for in person.
League of Friends (LOF)
League of Friends is a social meetup program that is all about getting out there and having social fun. It is a combination of outings out in the community at local teen hangouts and events hosted at our site. Geared for those in 6th-12th grade. It's all about having fun! For more details on this program visit our LOF page.
Video Chats are offered through ZOOM, UTH's web based video conferencing platform. The platform offers a unique way for UTH members to continue to connect even when distance seperates them.
Video chats are monitored and used for various purposes including continued communication practice, networking, building relationships, gaining feedback and offering reflection, and practicing for interviews.
THIS PROGRAM IS RUNNING RIGHT NOW! 
Video chats currently offered informational PDF-contact UTH for actual enrollment forms
Social groups - types, examples, functions
Let's show how to apply social science in life
Start learning
Society is arranged in such a way that each of us is a member of different groups. We enter some from birth, others with age. Which ones - let's figure it out together. This article will help you learn more about what social groups are, their types, features, functions, and real life examples. We promise: by the end of the text you will find all those to which you personally belong. 🙂
What are social groups and how they appeared
Social groups are stable groups of people who are united by the same certain characteristics. For example, interests, position in society, values, etc.
People can be called a social group if they:
understand that they belong to a particular group;

recognize that other members of this group are also part of it;

interact with each other within their social community.
Practicing child psychologist Ekaterina Murashova
Free course for modern moms and dads from Ekaterina Murashova. Sign up and participate in the drawing of 8 lessons
Types of social groups
There are several ways to divide social groups into types. There are 5 of them in total:
by number;

according to the nature of the interaction;

upon existence;

according to the method of organization;

according to social status.
Consider what groups are in separate tables.
By population
| | Small | Medium | Large |
| --- | --- | --- | --- |
| Description | People are connected by a close relationship and are engaged in a common cause. All members share the same goals, behaviors, and psychological traits. This group is the elementary cell of society. | People have common goals and activities, but do not communicate so closely with each other. | A large number of people who occupy the same position in society and because of this are connected by common interests. |
| Example | Family, group of friends, school class, etc. | Colleagues at work, neighbors on the porch or street. | Nation, nationality, class, etc. |
By nature of interaction
| | Primary | Secondary |
| --- | --- | --- |
| Description | People within the group support each other and have personal relationships. | People within the group are connected by business relationships and a common goal. |
| Example | Small social groups are family, friends, classmates, etc. | Medium and large groups are colleagues, political parties, trade unions, etc. |
Upon existence
| | Rated | Real |
| --- | --- | --- |
| Description | A community of people was created artificially to account for statistics. | The group was created according to real signs that people are aware of. |
| Example | Passengers of trolleybuses, buyers of a particular store or product, etc. | Villagers, schoolchildren, men, women, children, etc. |
By way of organization
| | Formal | Informal |
| --- | --- | --- |
| Description | A group that exists only within an organization. | A group that arises through a system of personal relationships and people's interests. |
| Example | University group, classmates, colleagues, etc. | Reading club, music group, pottery club, etc. |
According to social status
| | Description | Example |
| --- | --- | --- |
| Ethnic | The group formed in a specific area. People within it are connected by common features: language, culture, values, etc. | Nation, nationality, race, tribe. |
| Territorial | A group of people who live in the same area and lead a similar lifestyle. | Residents of cities, villages, etc. |
| Demographic | A group within which people are similar in sex or age. | Men, women, youth, parents, children, etc. |
| Professional | A group of people in which members are related by the same profession. | Doctors, actors, engineers, cooks, etc. |
| Religious | A group of people with common religious views. | Shinto, Christian, Catholic, Buddhist. |
What is a quasi-group
In a number of social groups of different types, there is another concept - quasi-groups. This name comes from the Latin quasi - imaginary.
Quasi-group is a fragile informal group of people who interact with each other in only one or a few ways. Such a group does not have a clear structure, norms and value system.
Types of quasigroups
| Fan group | Auditorium | crowd |
| --- | --- | --- |
| People who share a common idol: music band, actor or actress, esports team, etc. | People who are connected by receiving and transmitting the same information at a particular moment: listeners in a concert hall, fans in a stadium, spectators in a movie, etc. | A temporary group of people who share an interest or event. |
Signs and properties of quasi-groups differ from those characteristic of other social associations. Let's consider them in more detail.
Anonymity. People in a quasi-group often do not know each other, they do not feel control and responsibility to the group.

Suggestibility. It is easier for members of such a group to inspire an idea than for people outside it.

Social infection. People within a quasi-group pick up emotions faster from other members and change them at the same rate.

Unconsciousness. A person within a quasi-group becomes less conscious as a person, succumbs to the instincts of the crowd and can be unpredictable.
Free English lessons with native speaker
Practice 15 minutes a day. Learn English grammar and vocabulary. Make language a part of life.
How social groups influence a person
We have already found out what social groups exist and what they mean in the life of the whole society. It remains to figure out what they mean for each of the members. Consider in the table both sides of the coin - positive and negative consequences.
| Positive | Negative |
| --- | --- |
| Group members form social values, everyone learns to follow the norms. | In groups, the opinion of the majority rules. For the sake of a common goal, its members may sacrifice the interests of individuals. |
| People within groups develop communication skills: they learn to speak, hear and listen. | Groups rarely value a fresh perspective over the usual, so they suppress the ideas of gifted and creative members. |
| Group members help each other to correctly assess their actions and perceive their "I". | Some group members are forced to go into internal conflict and agree with her ideas, which they themselves do not support. |
| In a group, a person feels that he is involved in a common cause, and is more confident in himself. | - |
Test yourself
Let's check how well you understand the topic of the article.
Below we have collected 10 examples of groups of people. Your task is to indicate the types of social groups to which these people belong. We remind you that there may be several of them at once.
Muscovites.

Concrete plant team.

Tiktok users.

Spectators of a performance at the opera house.

Classmates at the university.

Passers-by who stopped to look at the accident.

Parishioners of the Kul-Sharif mosque.

Fans of k-pop bands.

Mauritanians.

Intercity train passengers.
Social groups in all their diversity is a complex system that every graduate has to understand. To make the task easier, we suggest studying this topic with Skysmart tutors. At the OGE preparation courses in social studies, you can find gaps in knowledge about social groups, get acquainted with the exam tasks and pass it without stress. The introductory lesson is free.
Mechanisms for the spread of Internet risks among children and adolescents - FGBU "Center for the Protection of the Rights and Interests of Children"
The widespread use of information technologies in all spheres of human life has a significant impact on its social adaptation. Modern human life in society is almost impossible to imagine without the Internet. The Internet is becoming an increasingly significant factor in the socialization and social adaptation of children and adolescents. Along with the possibilities of using the Internet as a tool of socialization, which expands the boundaries of knowledge, increases the ability to meet needs, expands the scope of communication and interaction, the risks of a negative impact on the psychological well-being, emotional well-being, health and even the life of a child increase many times over.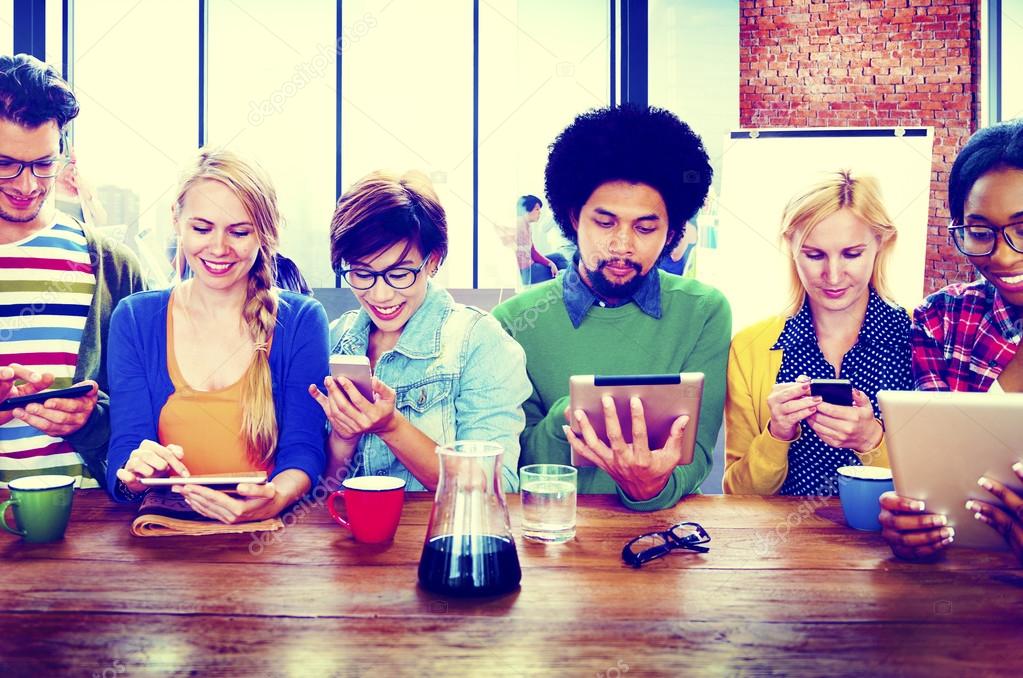 The risks faced by the Internet user are manifold. They carry a variety of information posted on the Web. As the researchers point out, "the very concept of risk is subject-related: risk is associated with a situation in which an unfavorable outcome is possible, with a situation of danger; but the outcome depends on the choice and actions of the individual."
Recently, the society has been actively discussing the problem of involving children and adolescents in destructive groups in social networks, aimed at promoting auto-aggressive behavior among them. The breadth of this phenomenon and the severity of the consequences actualizes the task of studying the mechanisms underlying the action of these risks and finding ways to manage them.
Scientists attempted to analyze the effect of Internet risks from the standpoint of socio-psychological mechanisms of fashion. The starting point for choosing this approach was the assertion of parents affected by the action of destructive groups that it is fashionable among teenagers to participate in such groups, and that children often belong to whole classes in such groups.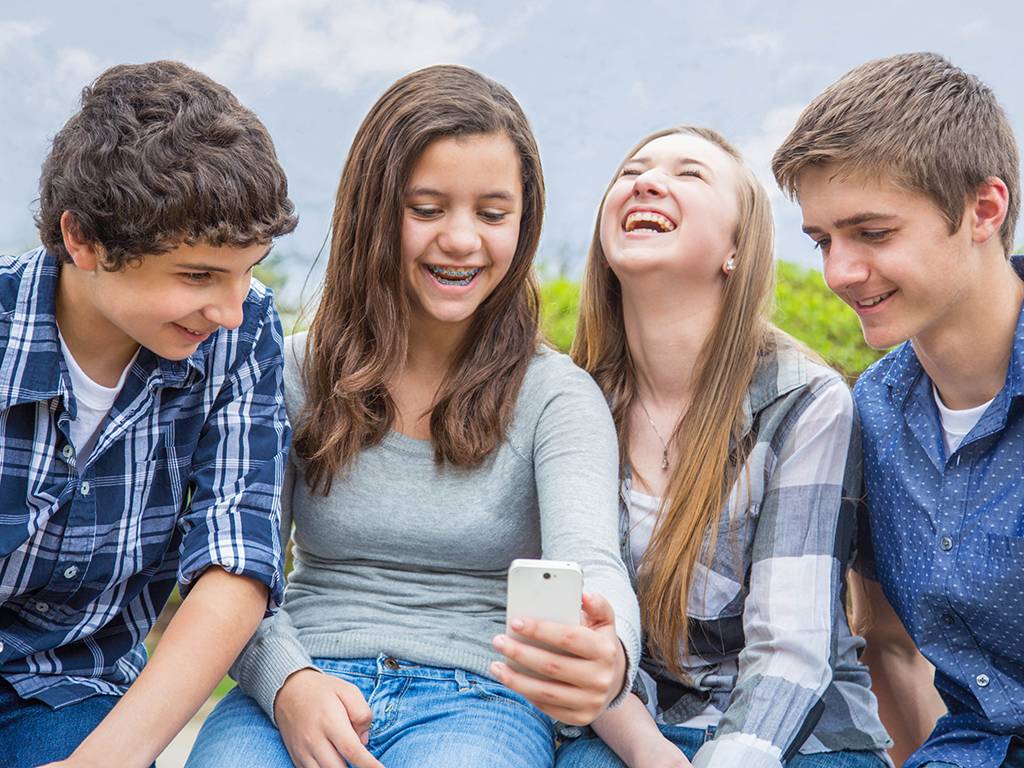 Fashion has a significant impact on the processes of personality adaptation. It contributes to the familiarization of young people with social norms in an attractive form for them and acts as a regulator of behavior. Do socio-psychological mechanisms of fashion matter for the spread of online risks?
We decided to test this statement and conducted a survey among adolescents studying general education schools, aimed at identifying the importance of fashion as a regulator of behavior for adolescents, including the behavior of an Internet user, the most significant motives for following fashion, the attitude of adolescents to various fashionable objects, including objects carrying on own Internet risks. The survey involved schoolchildren from 12 to 15 years old.
The results of the survey showed that fashion is indeed a significant regulator of adolescent behavior, the vast majority of respondents (over 75%) consider it important to follow fashion. Among the most fashionable activities, 53% of teenagers note communication in social networks, more than 30% of percent consider it fashionable to be in groups of social networks, and 28% - post photos and videos online - materials to get "likes".
Alarming information was also obtained on the factors that regulate the fashionable behavior of adolescents. So, the desire to follow fashion is most influenced by friends and classmates for 35% of schoolchildren, and "virtual" friends for 39% of schoolchildren.%, materials and messages in social networks for 28% of respondents. The results obtained make it possible to fix trends in the significant influence of fashion on socialization, while participation in groups created in social networks is one of the leading fashionable objects. The results confirm the importance of fashion mechanisms in the spread of these Internet risks.
How are these mechanisms implemented?
They are based on the ability of fashion "to reflect the objective needs of a person and determine the nature of a person's actions to satisfy them." Groups created by attackers are closed. Membership in such groups teenagers "earn" by performing tasks related to self-injurious or aggressive actions, reports of which are posted online and evaluated by "likes".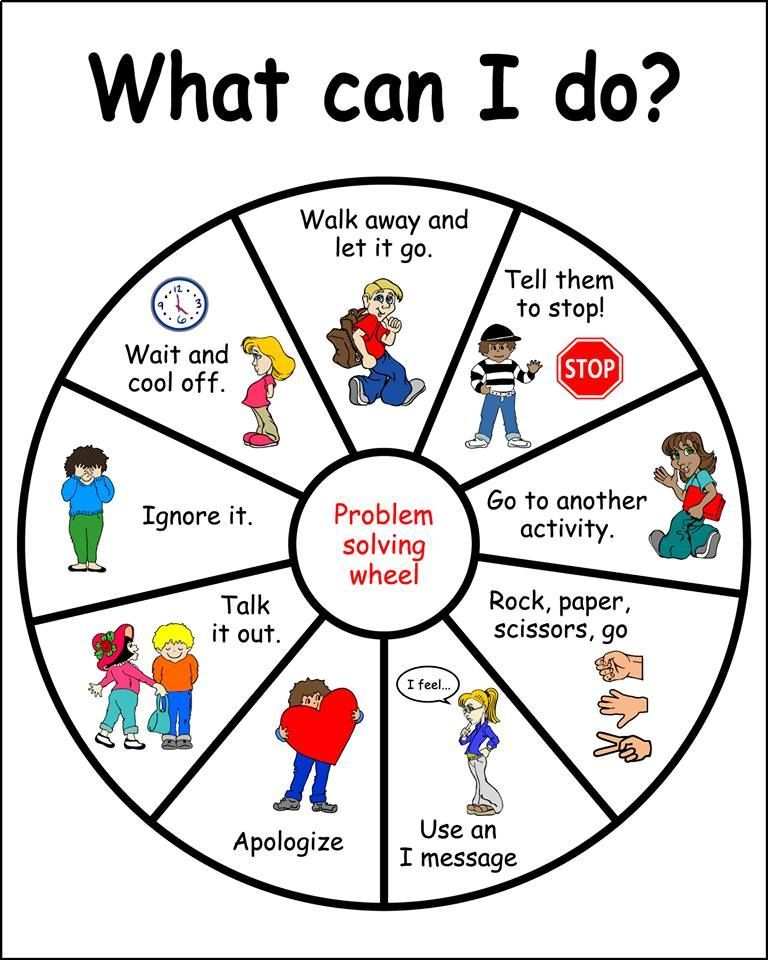 Children gradually become involved in life-threatening games. The organizers of such groups skillfully exploit all the socio-psychological mechanisms of fashion. Thus, the group is created using modern technologies, which reflects the value of fashion as modernity. Belonging to such a group is demonstrated through the posting of reports on the completion of tasks on the network, which is based on the use of the value of demonstrative fashion. Such a value of fashion as a game is also exploited. Group members are involved in a dangerous game associated with the implementation of heuristic, complex search tasks associated with risk. Receiving "likes" for reports on completed tasks creates in a teenager a feeling of joy of "victory", coupled with self-satisfaction.
Organizers use emotional contagion as the leading mechanism of fashion for involvement in groups, manifested through the transmission of a certain emotional state against the background of excitement. Thanks to the support of experiencing the "secret", the hidden discussion of this "secret" with many members of the group, receiving evidence of "admiration", a person subconsciously learns patterns of behavior dictated by fashion.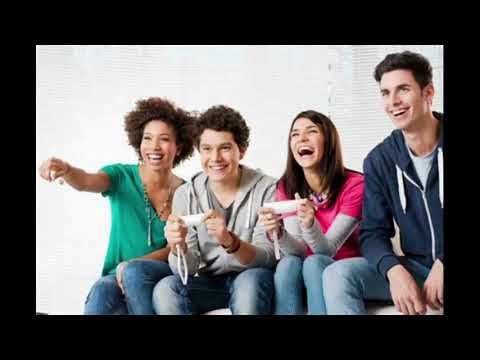 The mechanism of suggestion is actively exploited. Various methods of verbal and non-verbal influence on adolescents are used in order to create a certain emotional state in them, to encourage them to take certain actions. The emotional saturation of information, its constant replenishment creates the effect of "emotional infection" and stimulates the desire to follow the imposed patterns. Teenagers, due to little life experience and insignificant social status, are more susceptible to the inspiring influence of fashion. The mechanism of imitation is also of great importance. Adolescents strongly support the feeling of belonging to a "special caste", a closed, secret group, to which it is prestigious to belong, which creates the basis for the imitation mechanism to operate. The "feats" of the group members (who often committed the irreparable) are discussed and glorified by the members of the group, individual members are elevated to the rank of "stars". "Stars" enhance the attractiveness of actions, which creates the basis for the operation of the identification mechanism - identifying oneself with a significant other.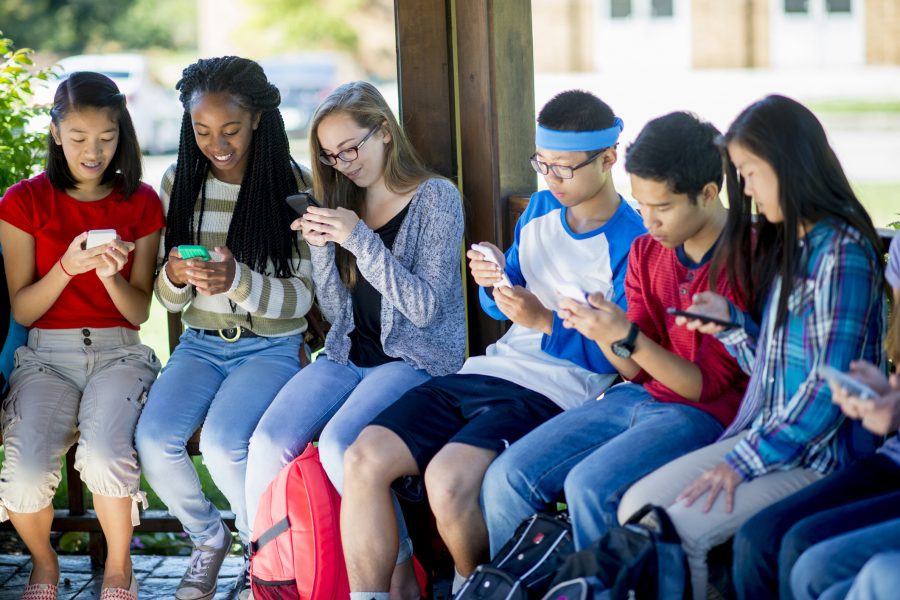 All of these fashion mechanisms are quite effective and, superimposed on the age characteristics of adolescents, lead to the intensive spread of fashionable behavior among them and the involvement of an increasing number of them in groups.
Knowledge of these mechanisms may form the basis for their regulation. It is important to emphasize that the operation of all fashion mechanisms is influenced by both social and personal factors, and, therefore, can be brought under control.
From the standpoint of society and the family, we can talk about regulating the distribution of fashionable objects on the Internet, about purposeful propaganda of constructive (alternative to destructive) fashionable values. From the standpoint of the individual, regulation can be carried out on the basis of the development of the adaptive resources of the individual, the reflexive mechanisms of following fashion, the resistance of the individual to negative influences based on emotional infection, suggestion and conformism.